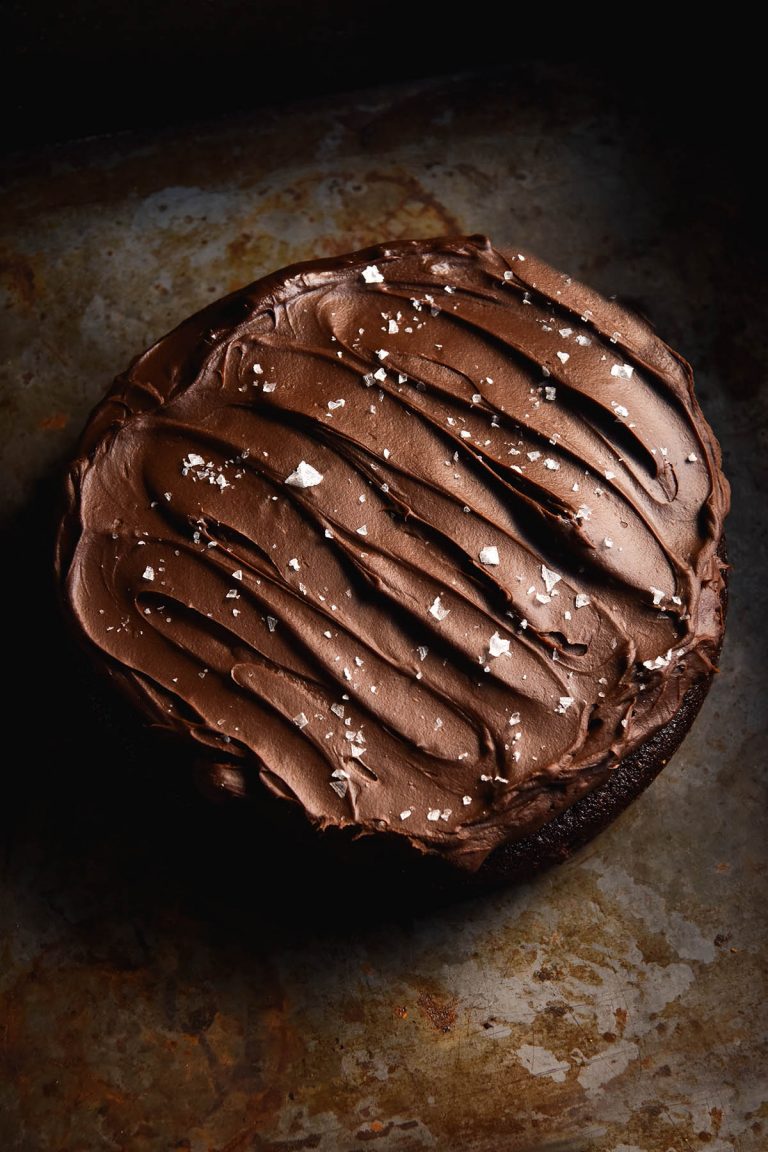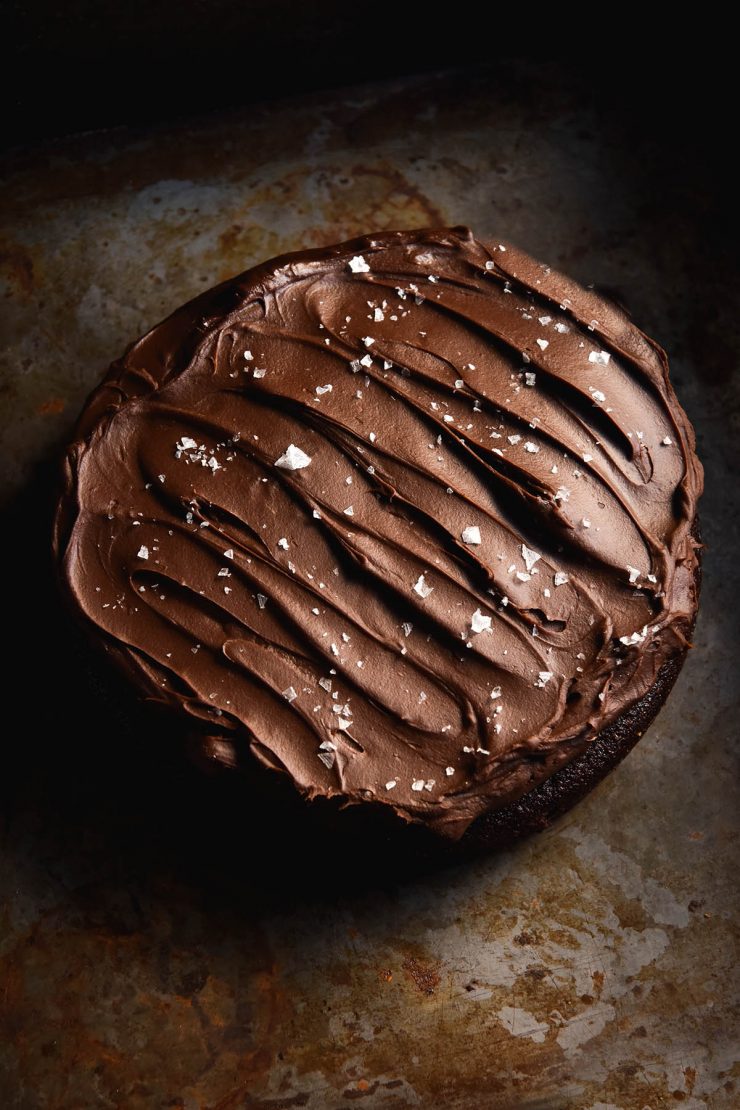 I have created a roundup of all the gluten free desserts on my site, so it's about time I did the same for the low FODMAP desserts. Because I try to cater to both, the lists are frighteningly similar, but nevertheless!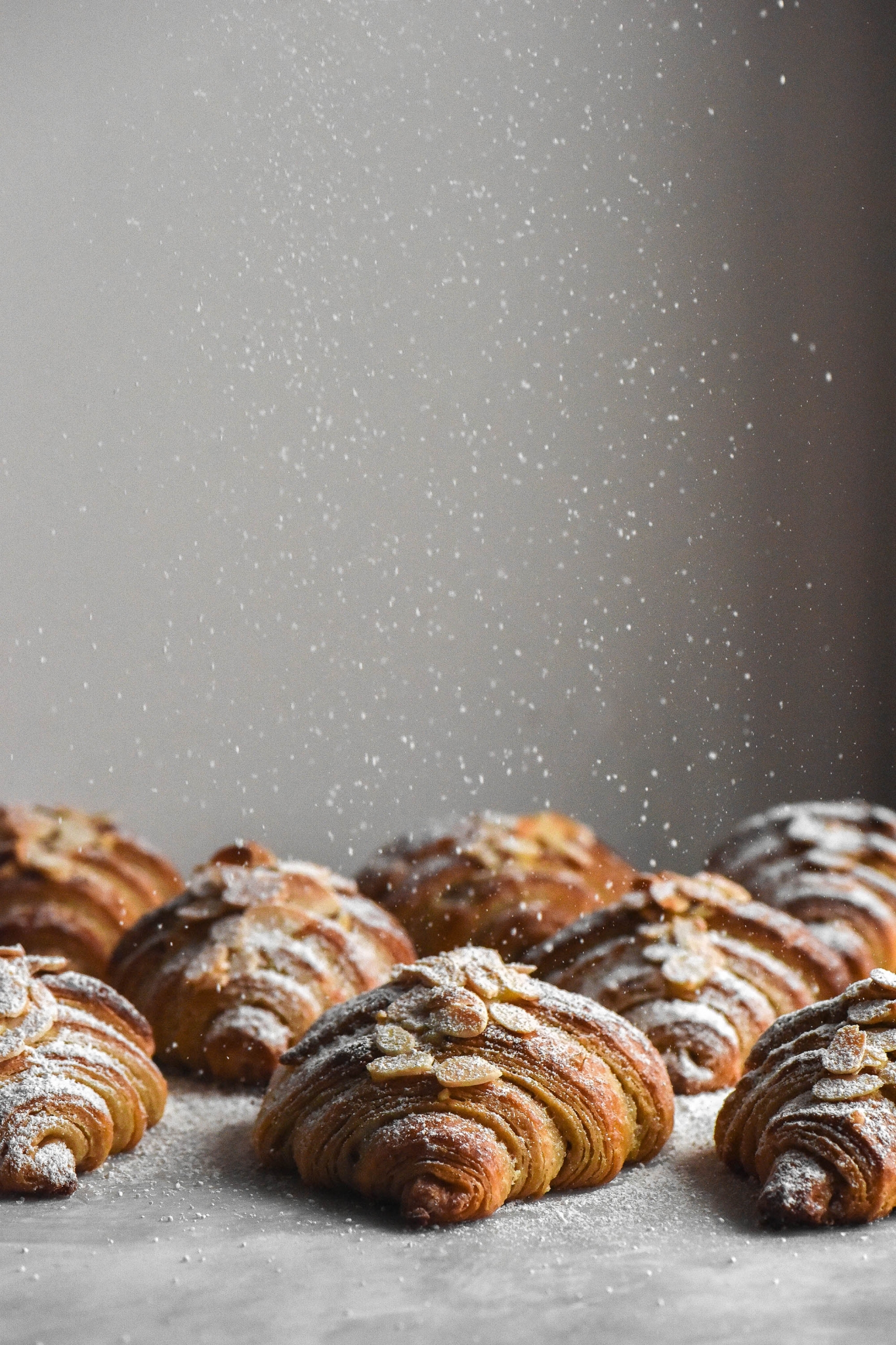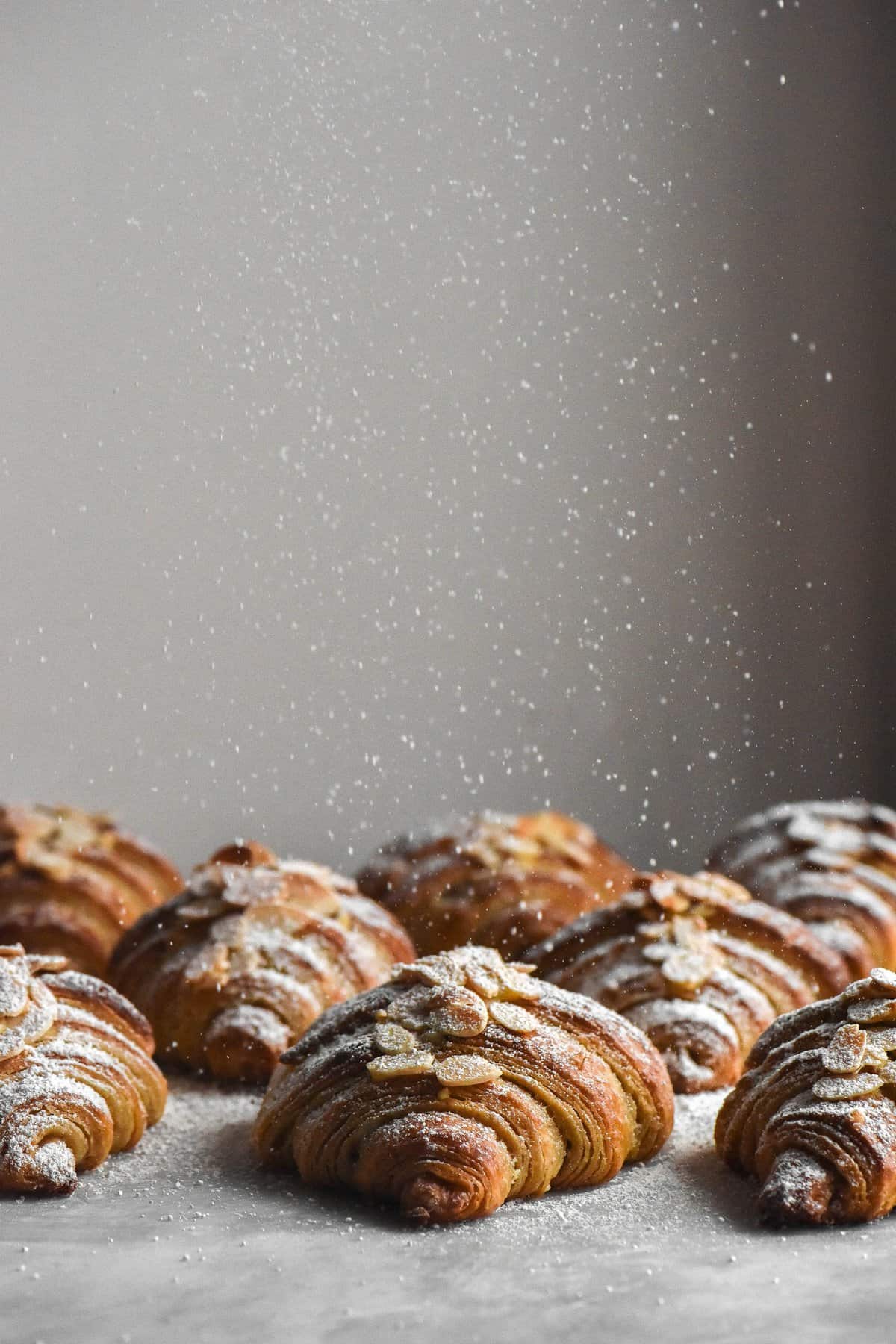 Low FODMAP desserts
These low FODMAP desserts are all 100% gluten free. Where possible, I aim to develop recipes without nuts or xanthan gum. Many of these recipes are vegan or can be made vegan, which I will specify for ease. They're rich and delicious and won't make you feel like you're missing out. There is something for every person and every season.
Lemon olive oil cake
A delicious gluten free olive oil cake that contains nuts but has a nut free option.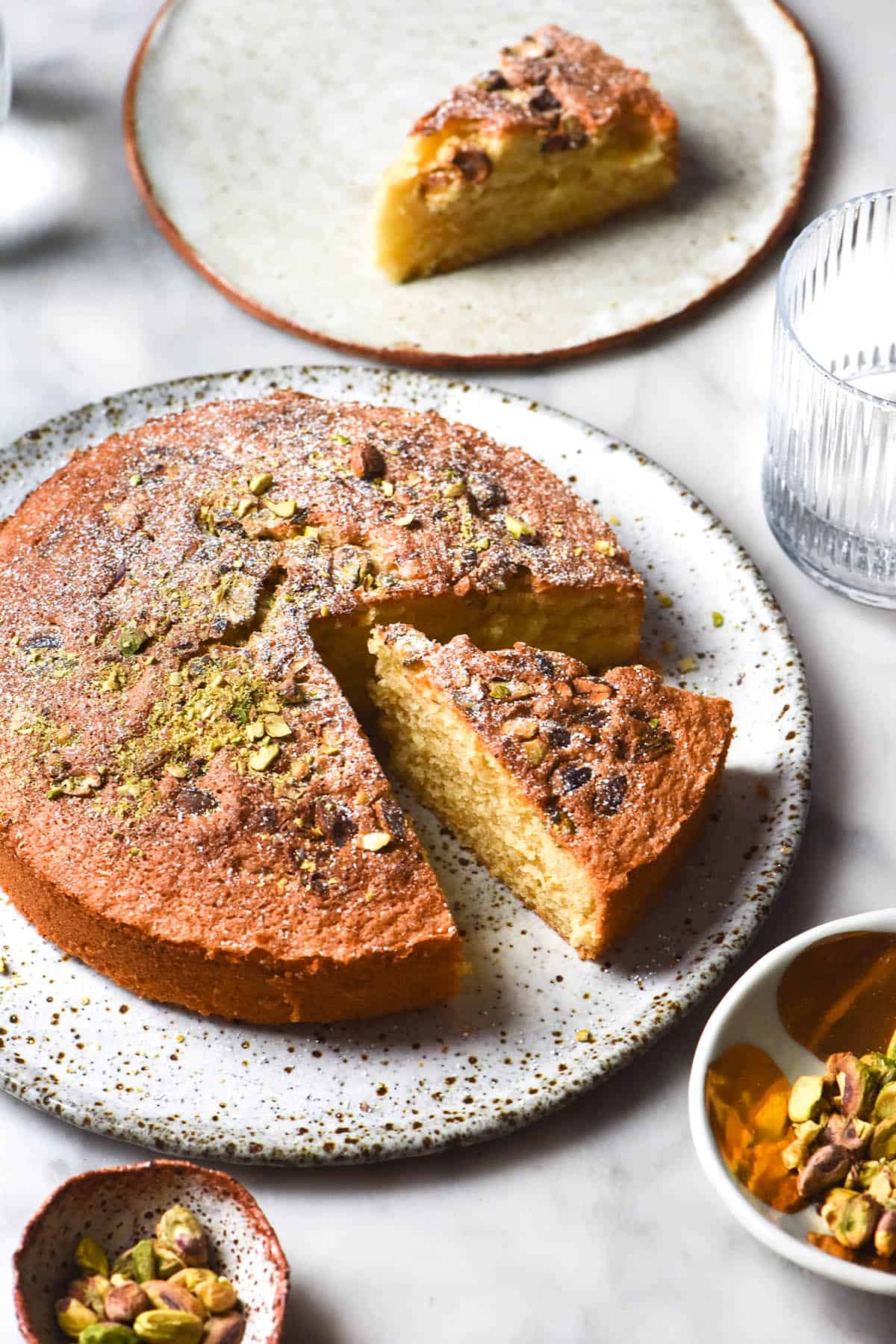 Vegan brownie cookies
These vegan and gluten free brownie cookies are quick to make and even quicker to disappear. One of my favourite low FODMAP desserts that caters to everyone.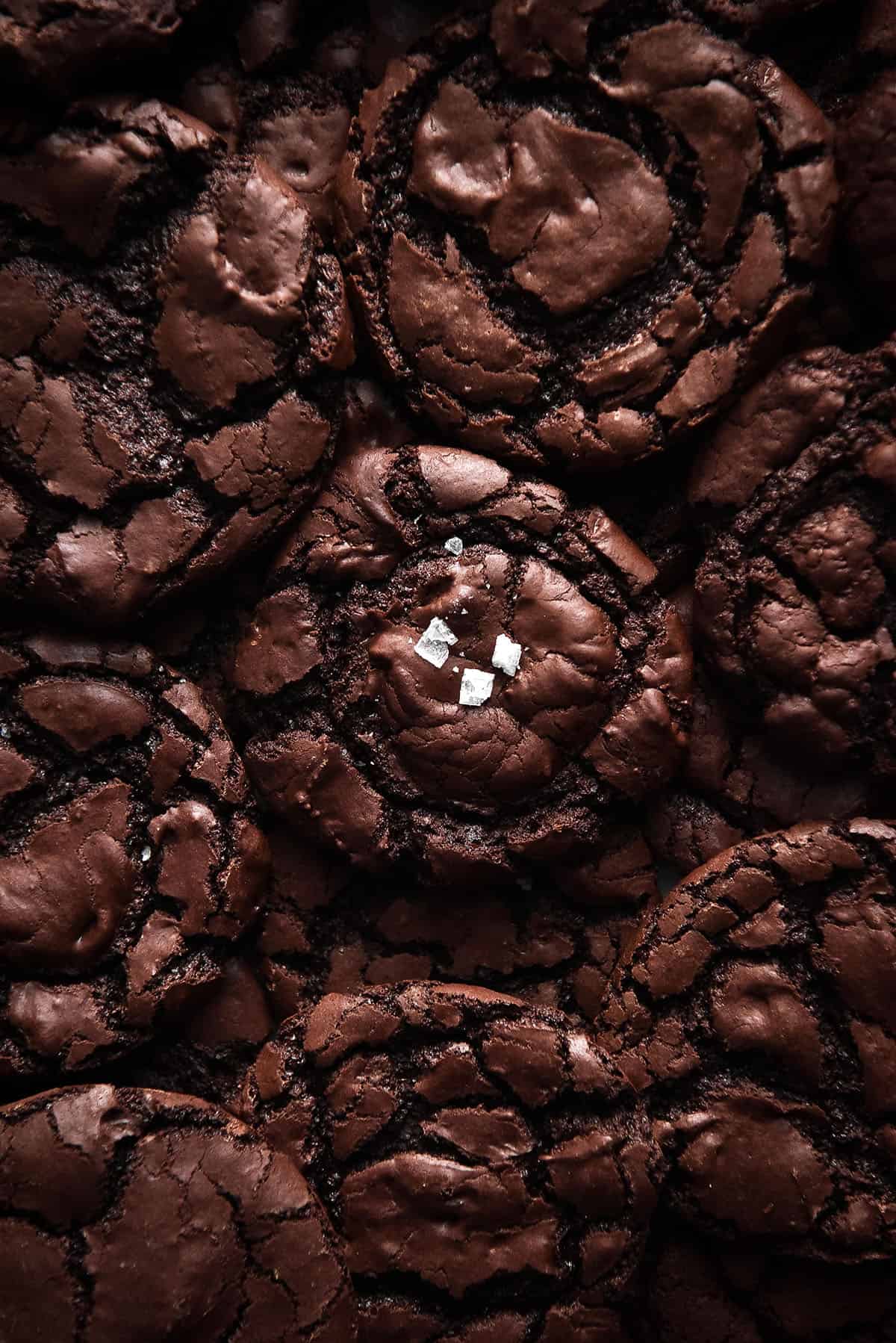 Easy gluten free chocolate cake
While we're on the subject of chocolate: this gluten free chocolate cake couldn't be easier. It's xanthan gum free, nut free and uses only one flour (rice flour). This cake can be made dairy free if needed, too.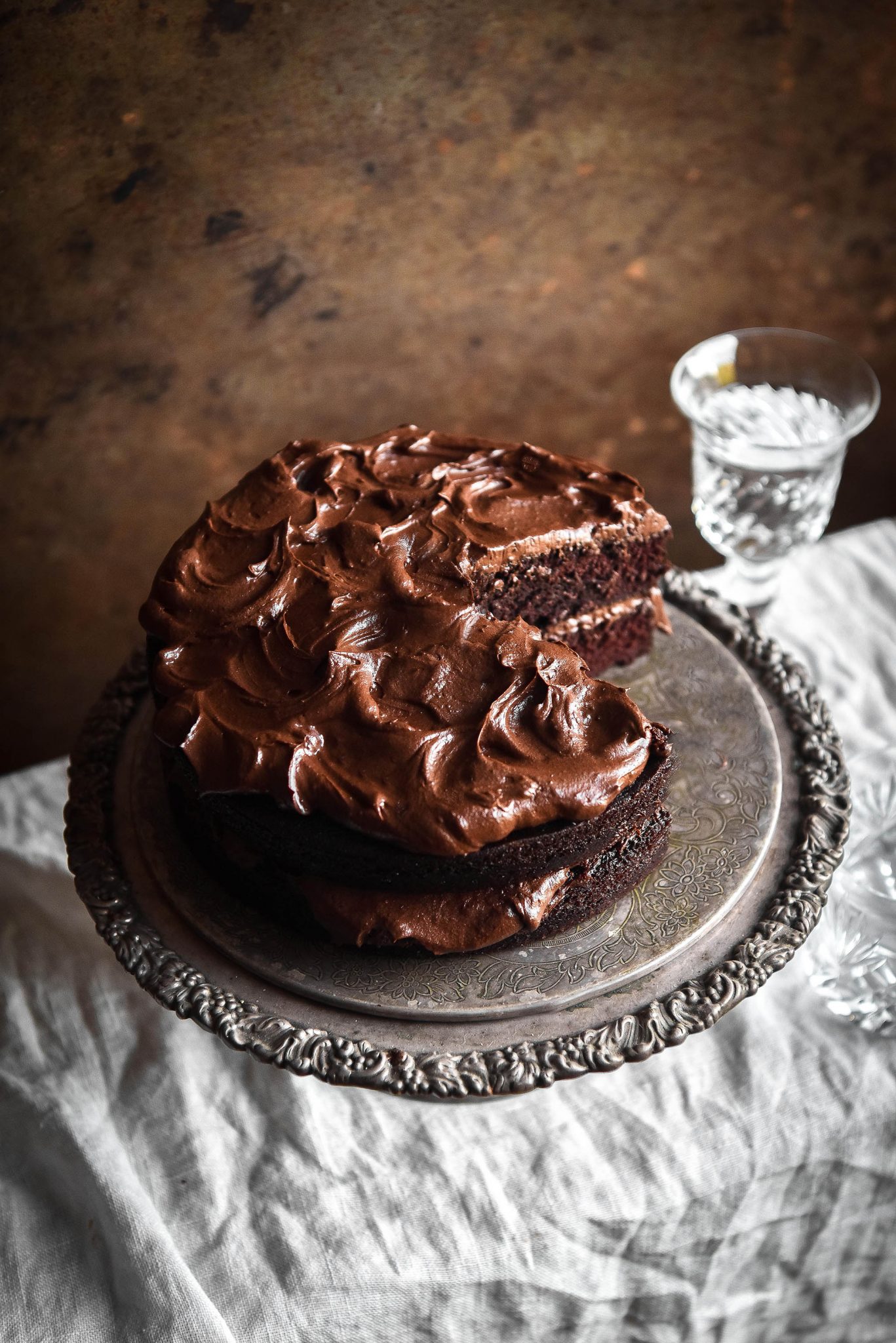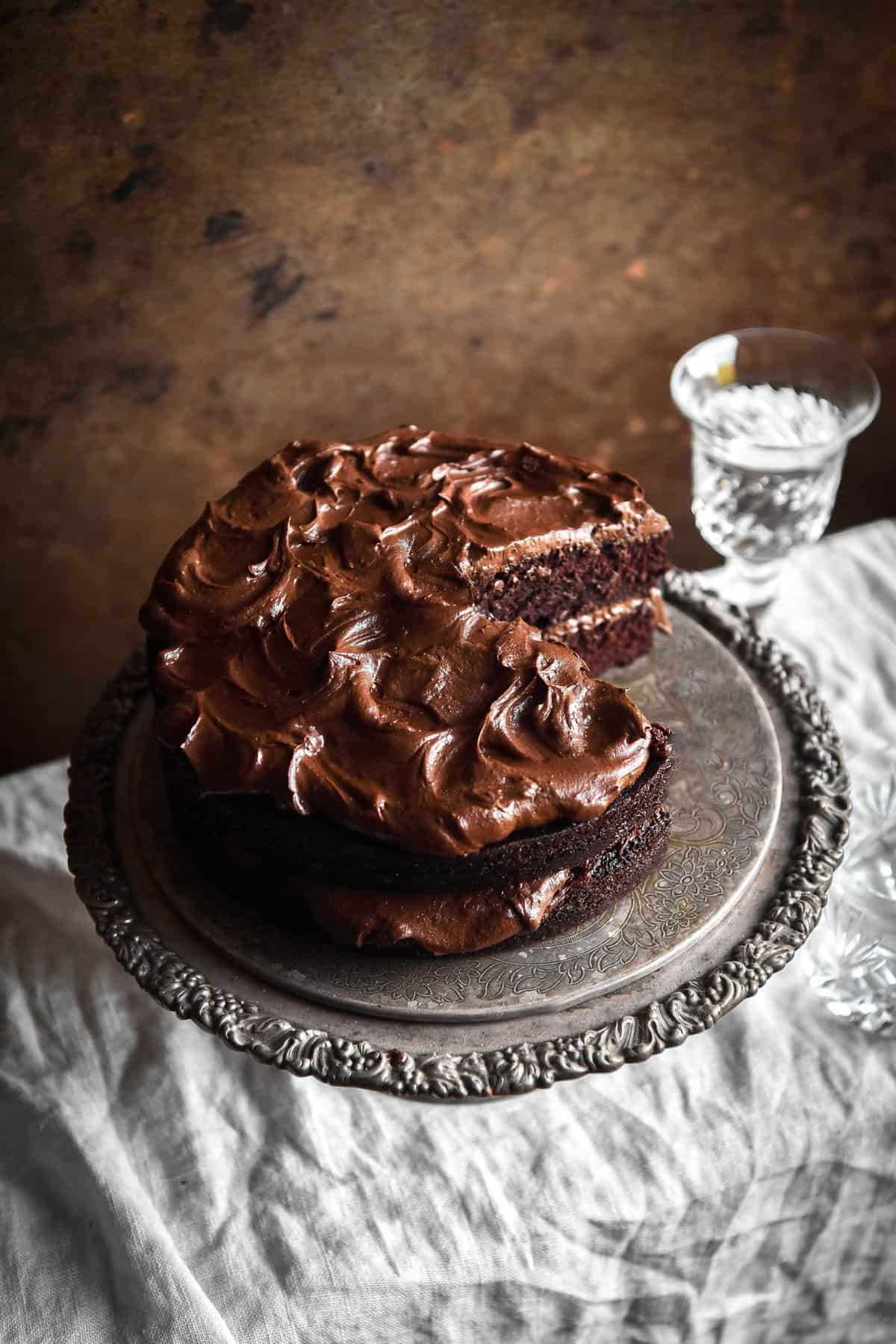 Blueberry cobbler
An easy and delicious gluten free blueberry cobbler that is as easy on the eyes as it is the stomach.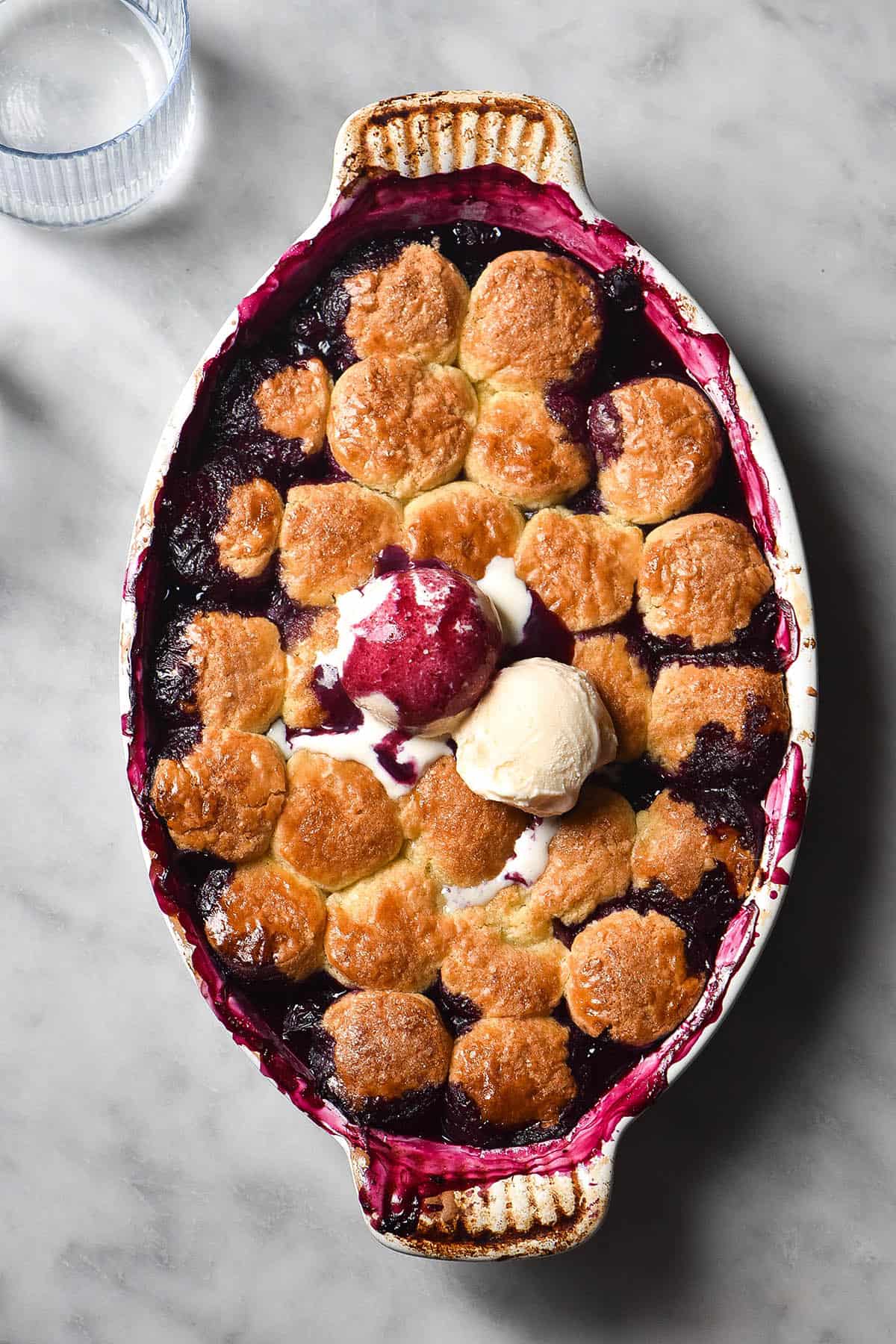 Fudgy brownies
I can't get enough of these brownies, and nor can anybody I bake them for. They use almond meal for a super fudgy result. Make sure you use dark chocolate for any lactose concerns.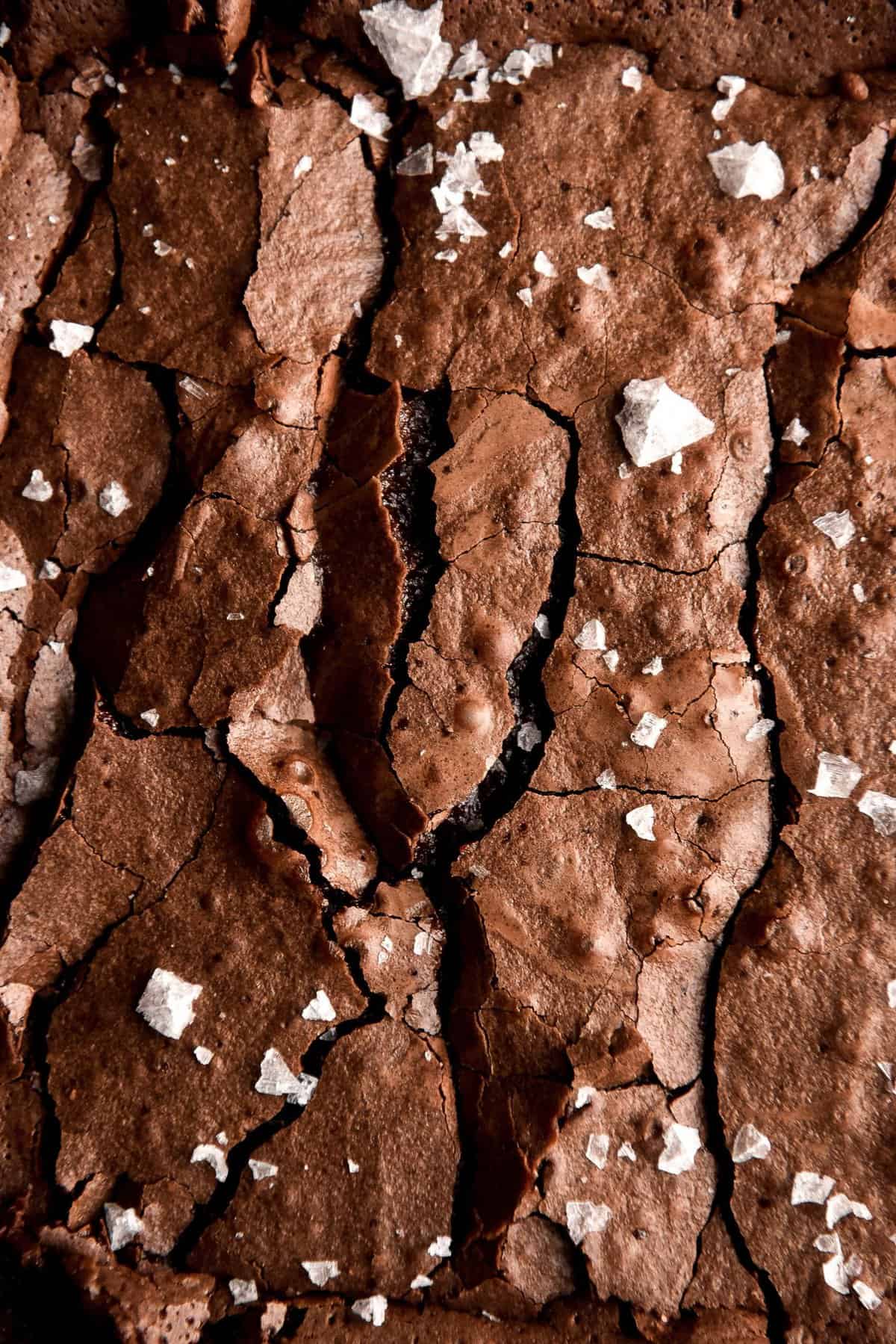 Scones
These gluten free scones took me years to perfect (OG Instagram followers will remember). They're buttery, flaky and rich. These scones are nut free but they do contain xanthan gum.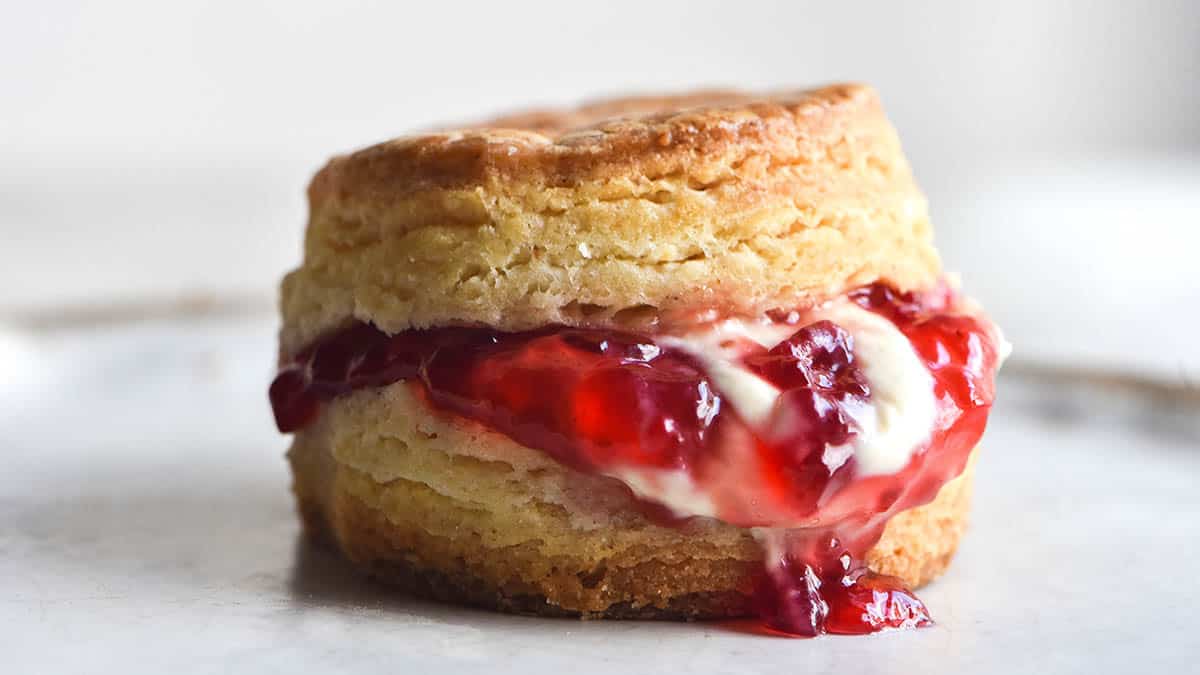 Lactose free creme caramel
This lactose free creme caramel is quite the showstopper while being undetectably lactose free.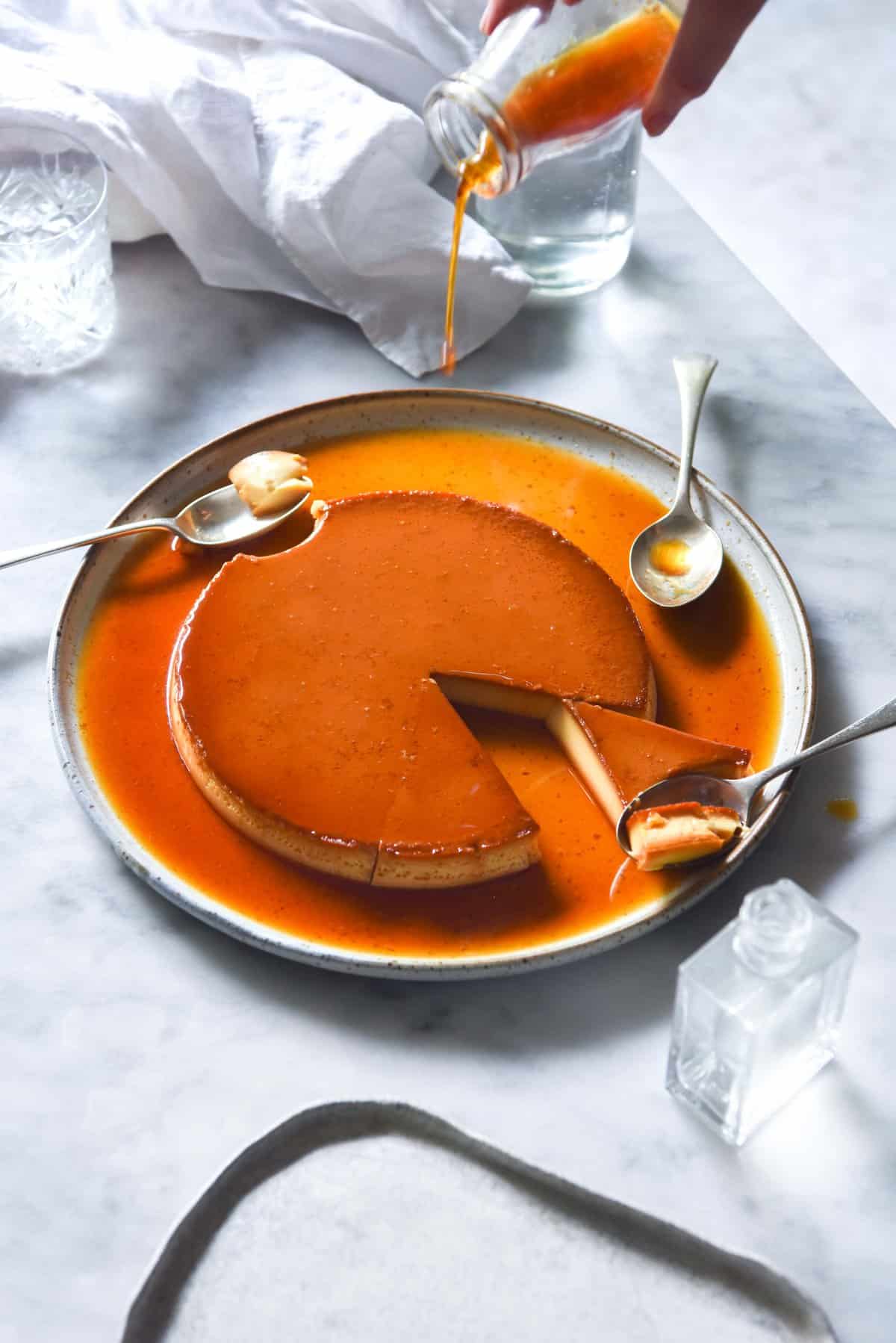 Gluten free croissants and pains au chocolat
One of my favourite recipes I have ever developed, these gluten free croissants took me over a year and hundreds of tests. They are in my cookbook Intolerance Friendly Kitchen. You can find my guide to making them here.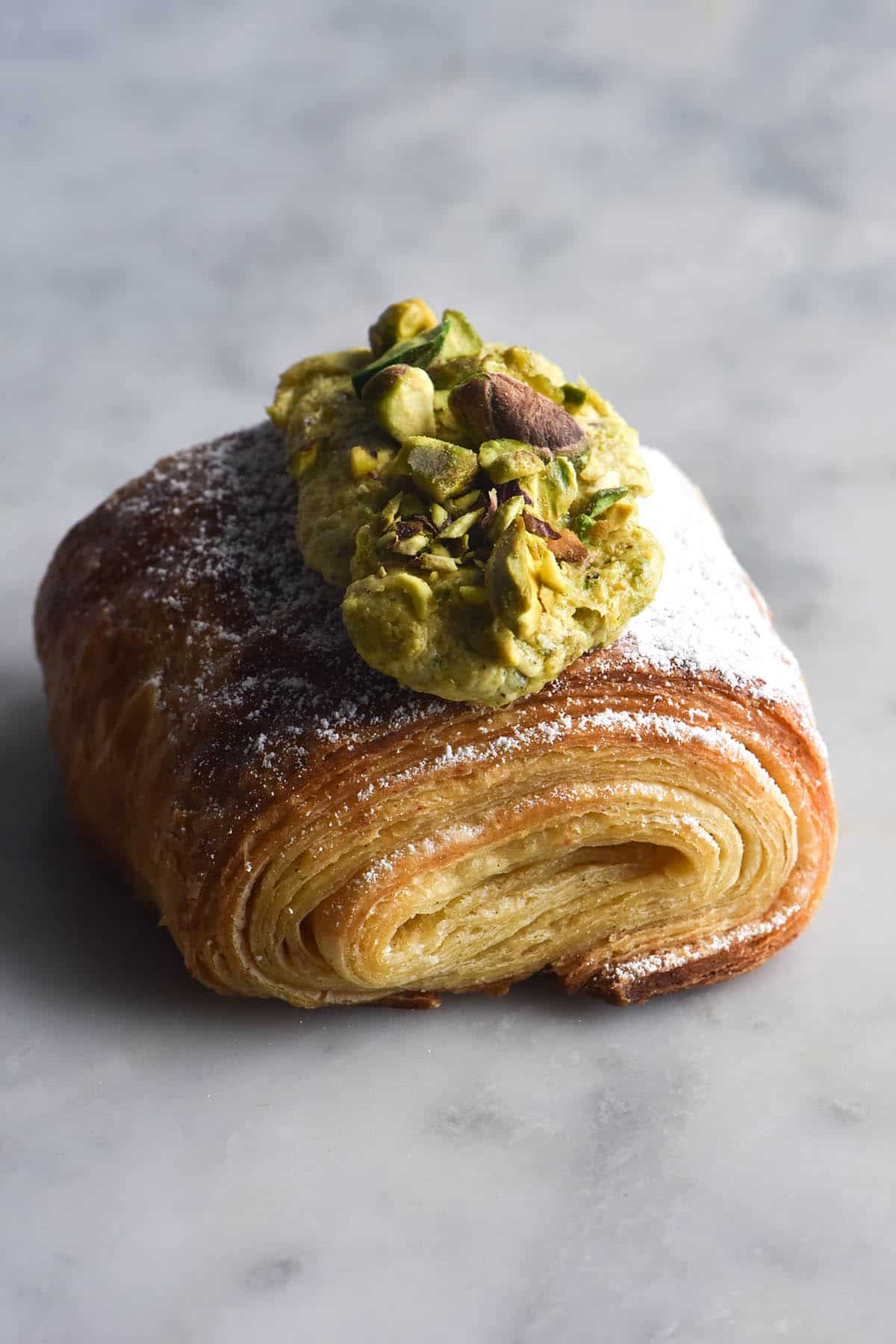 Tahini cookies
These tahini cookies are some kind of magic: all you need is maple syrup, tahini and some baking powder. A low FODMAP serve of tahini is 30g, and the recipe contains 160g but makes 10 cookies. This means you can have 1-2 cookies per serve.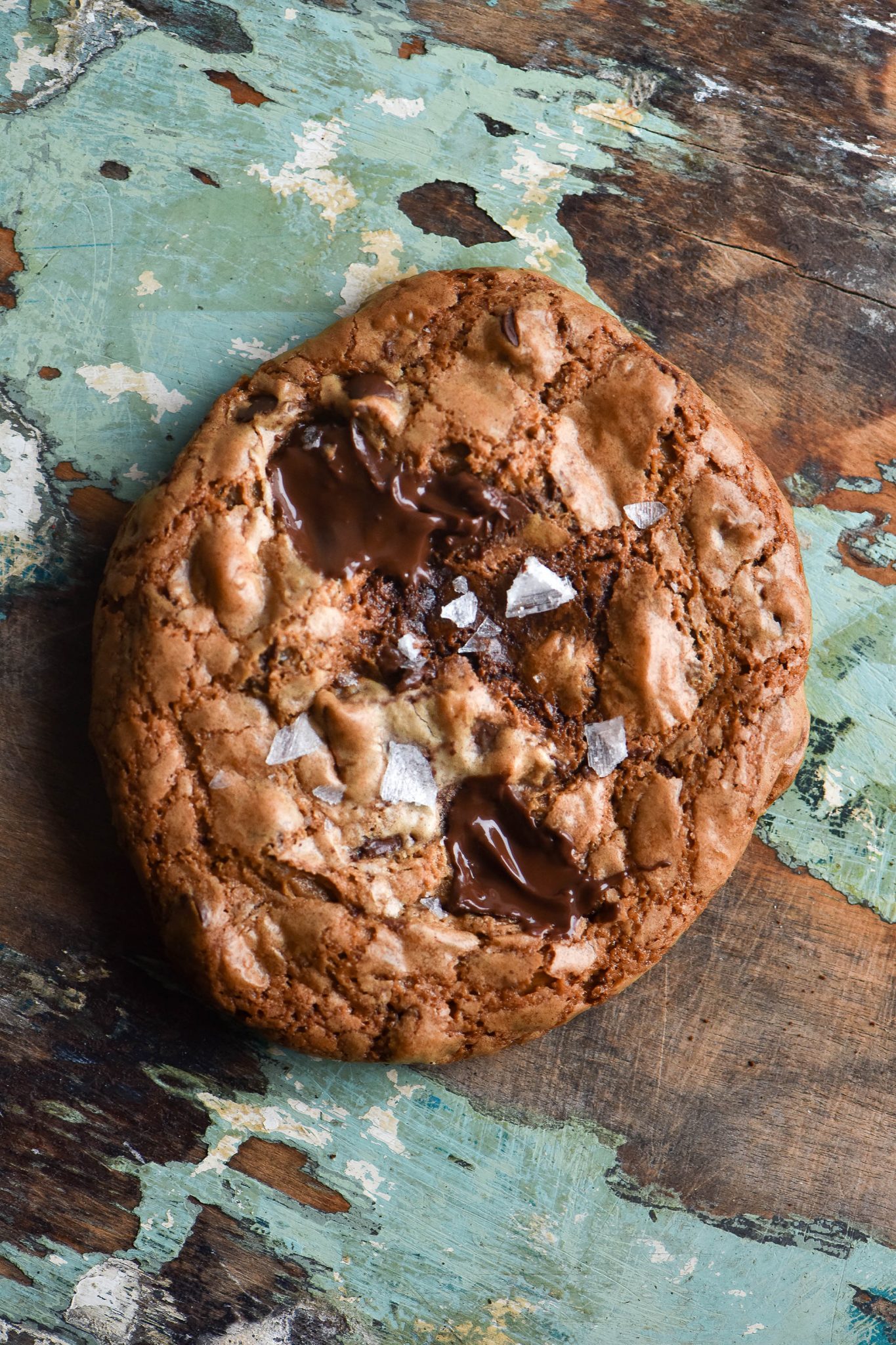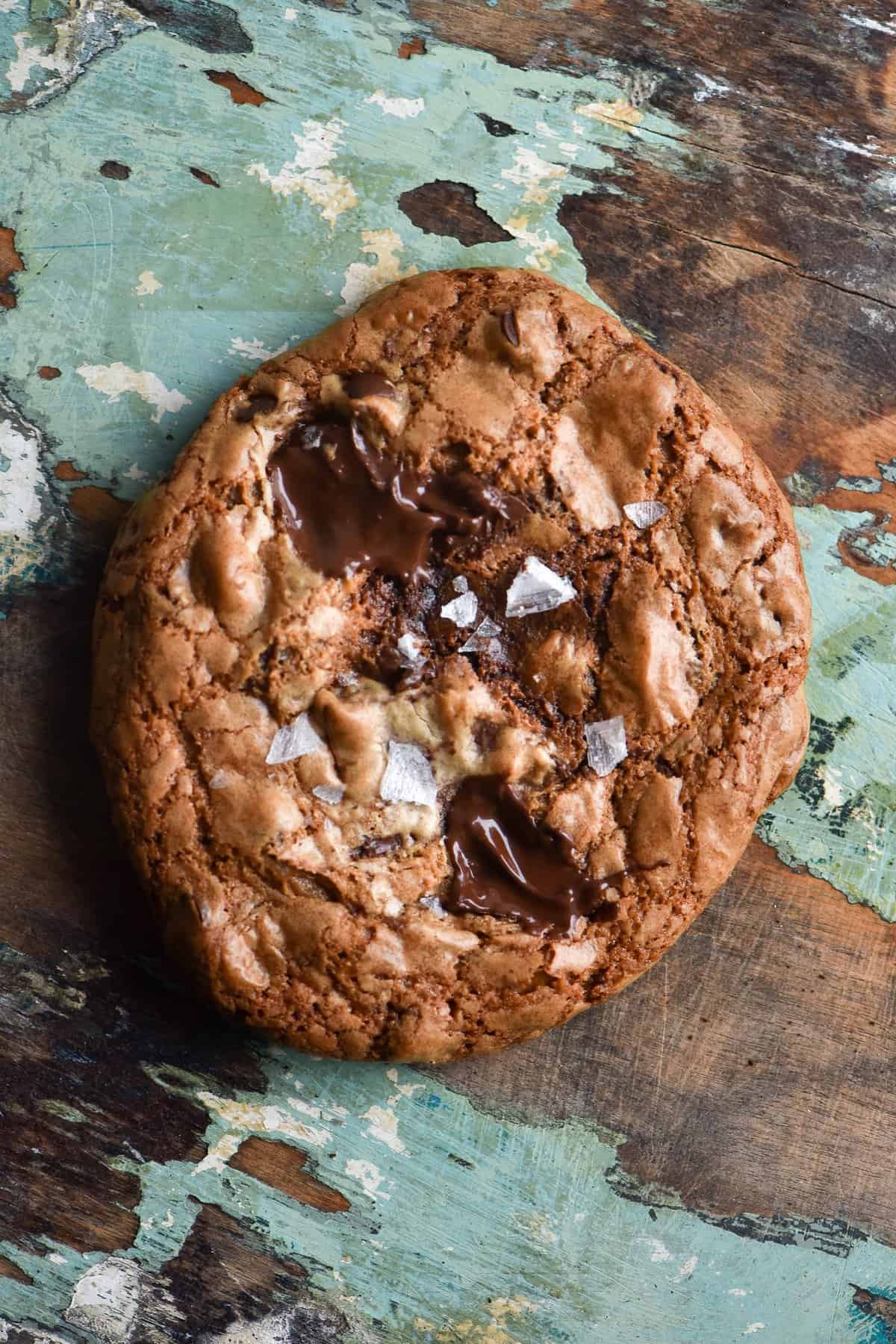 Peanut butter cookies
Similar sorcery to the tahini cookies makes these vegan and grain free.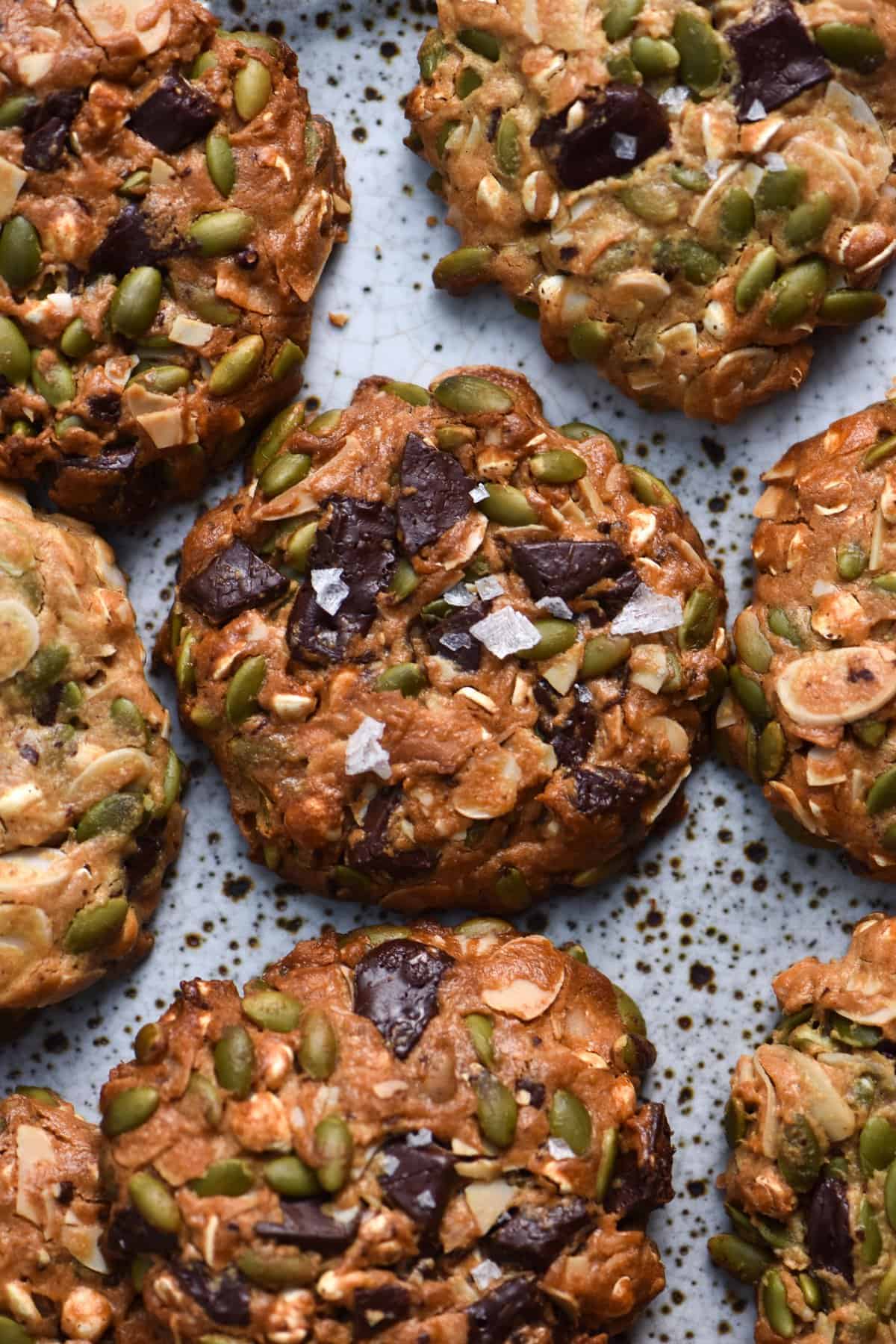 Chocolate mug cake
I could eat this mug cake every night and never get sick of it. One of my favourite low FODMAP desserts.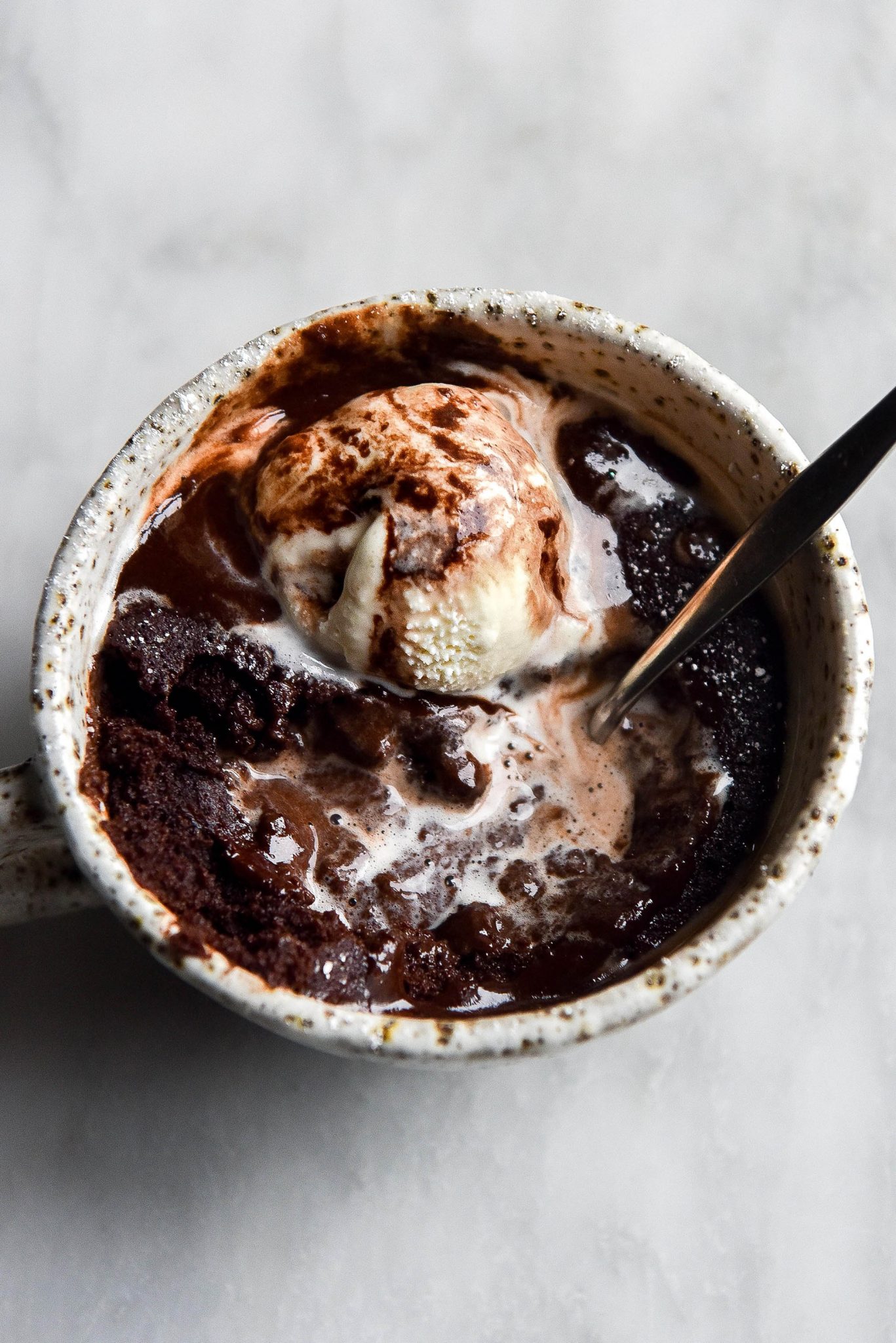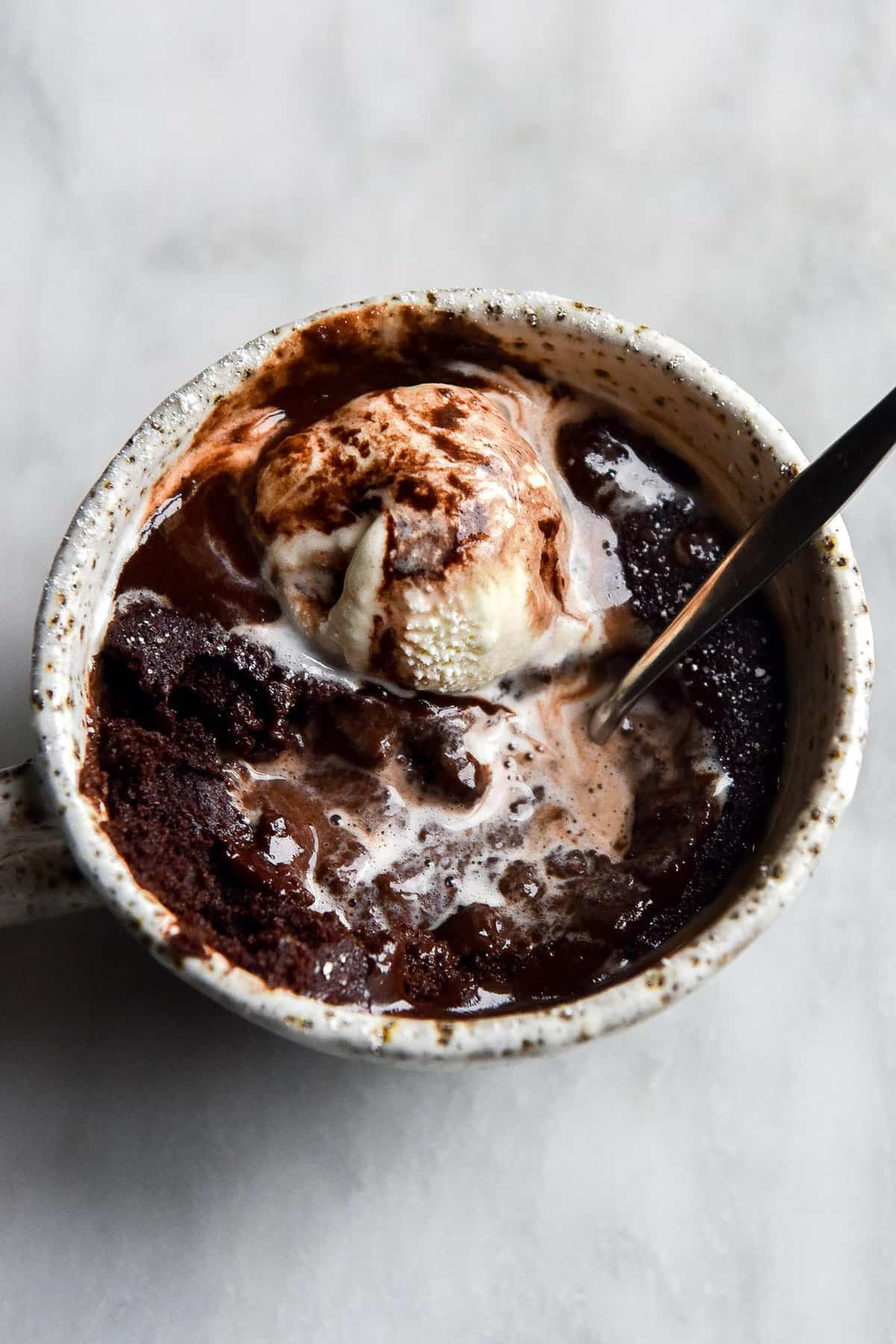 Pumpkin mug cake
Inspired by my trip to America last year, this is quick fix of the delicacy that is pumpkin spice.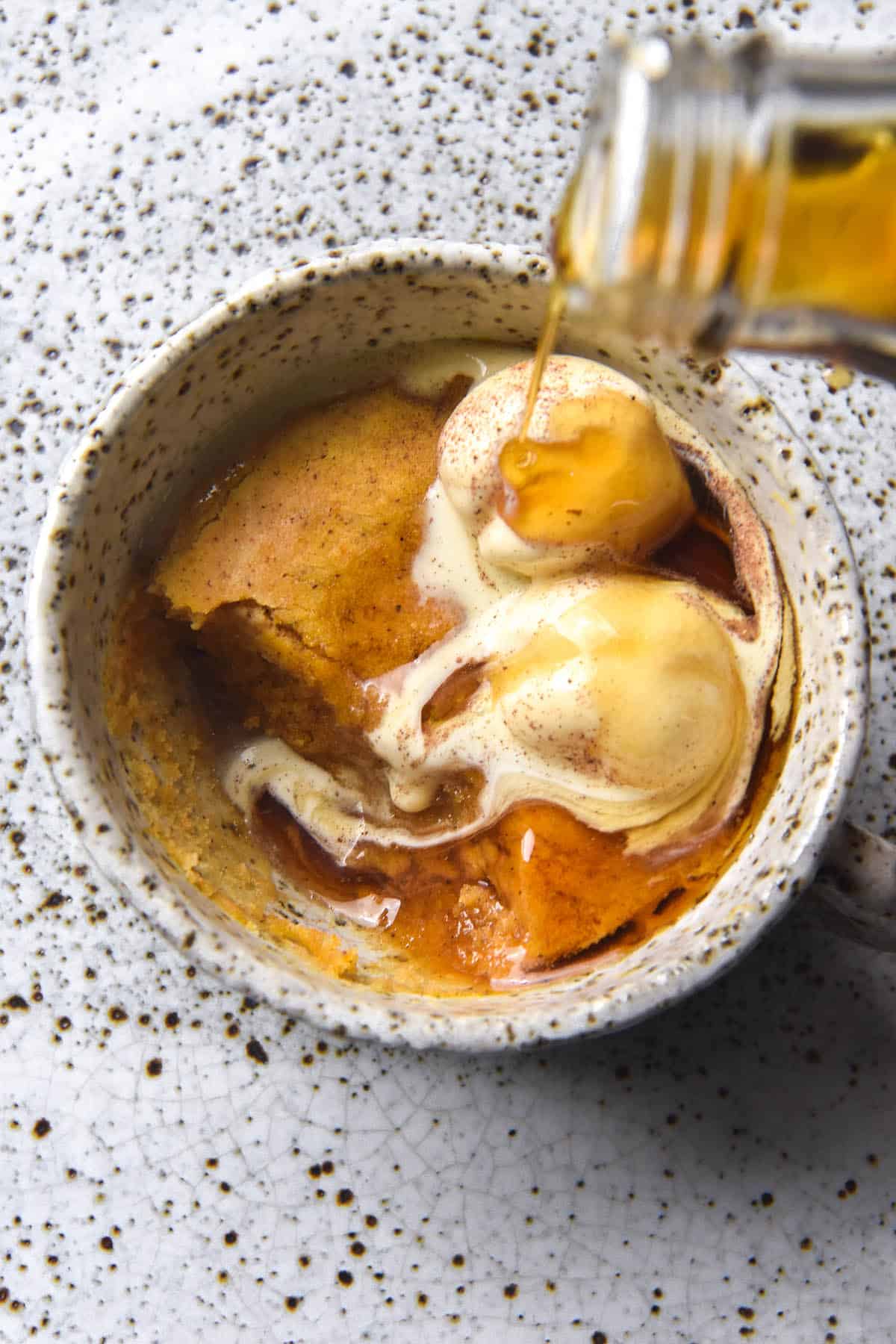 Cinnamon scrolls
I love this recipe and this gluten free scroll dough. It's easy to make, super flexible and has a vegan version in the archives, too.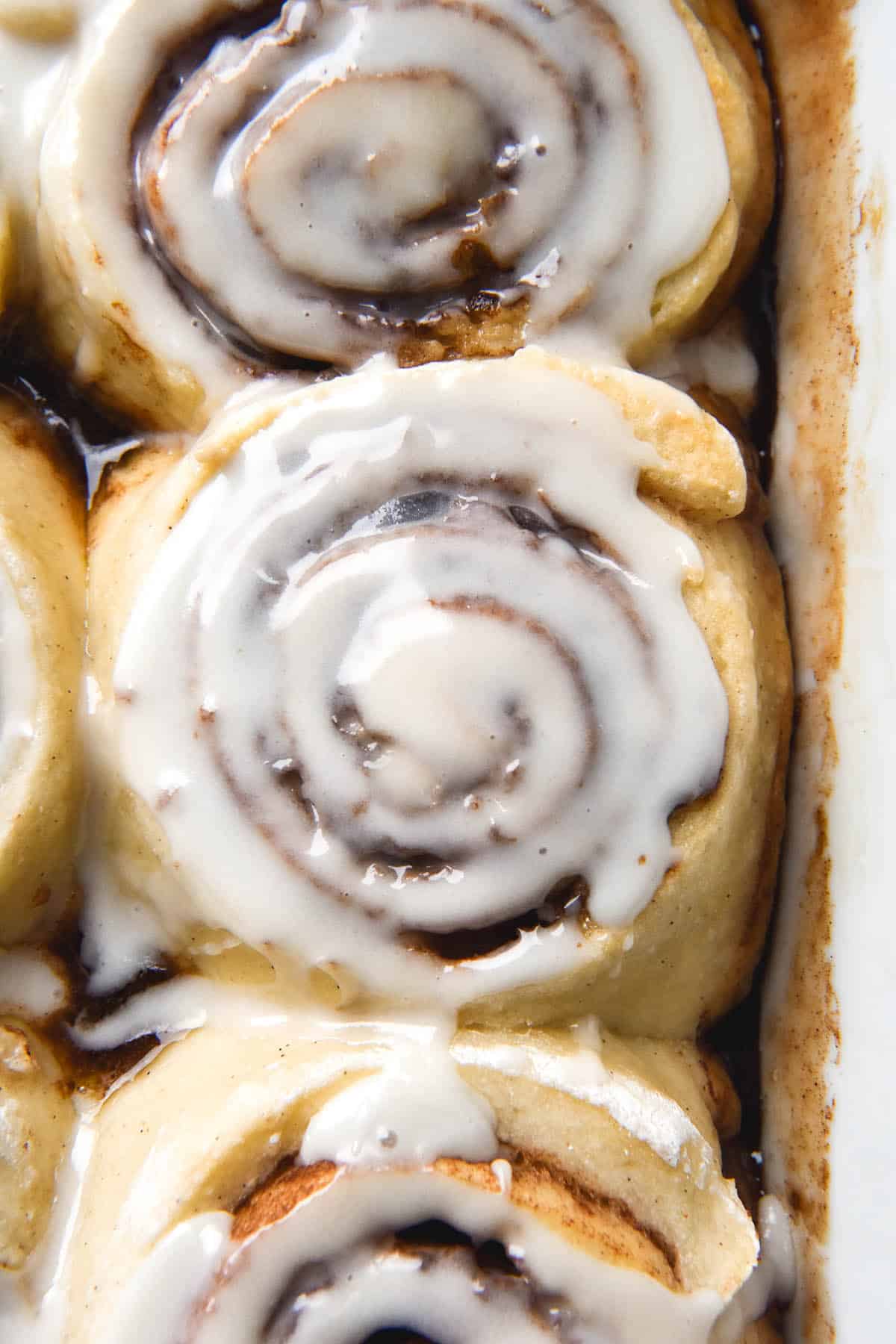 Tiramisu
This tiramisu uses homemade gluten free savoiardi and lactose free cream for low FODMAP dessert heaven.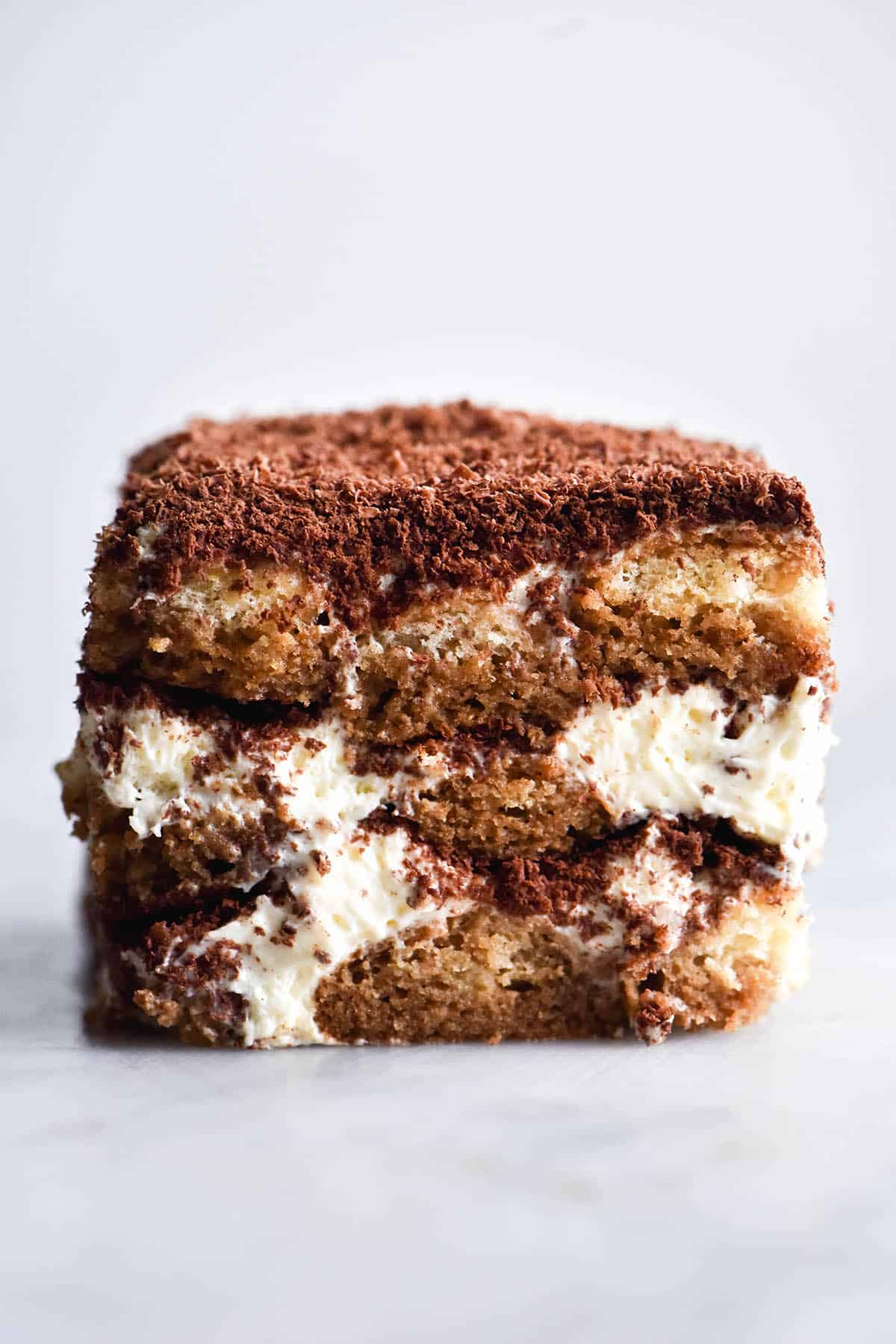 Vegan chocolate chip cookies
Vegan and gluten free chocolate chip cookies without xanthan gum or nuts. Everyone is happy!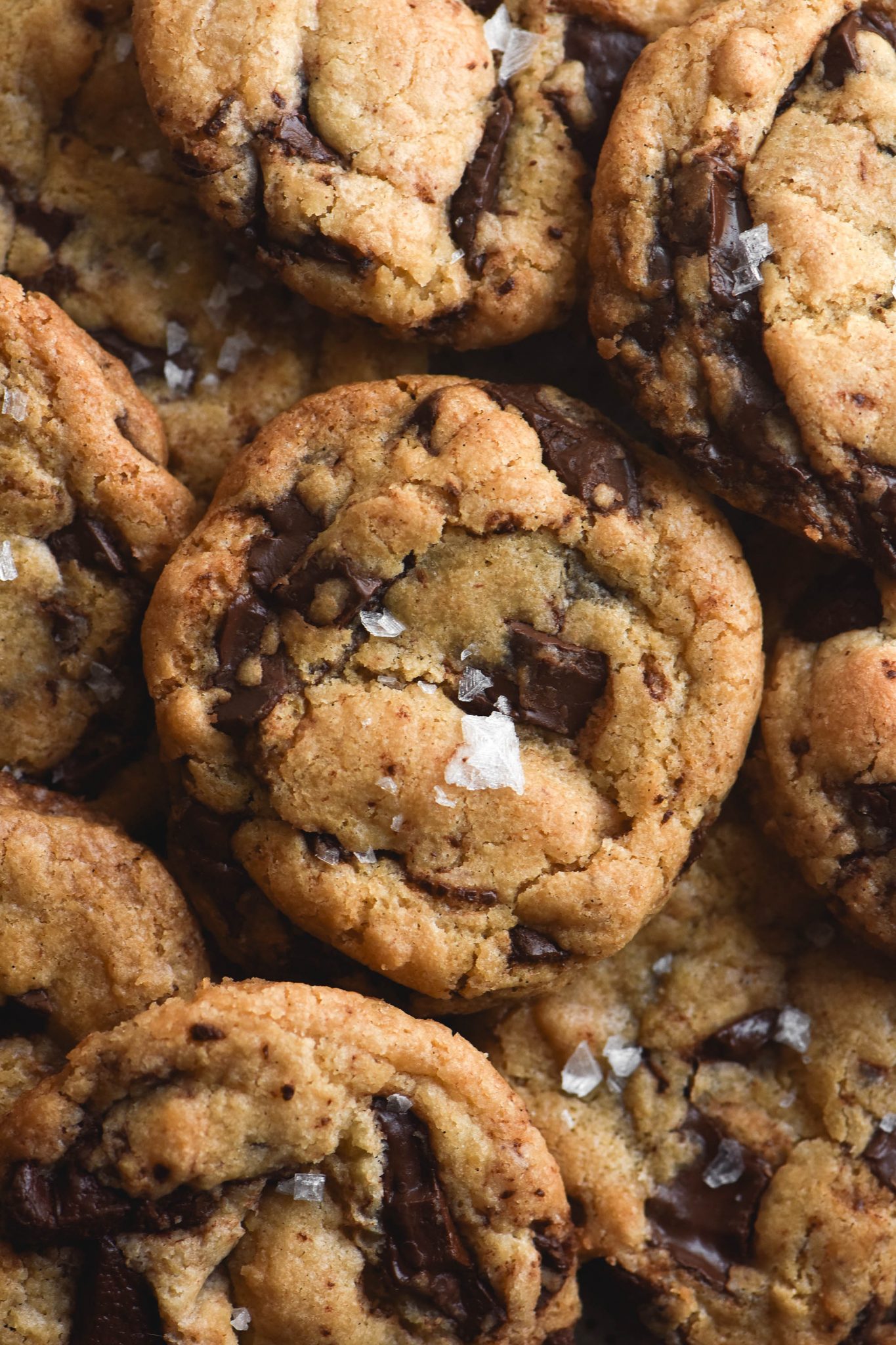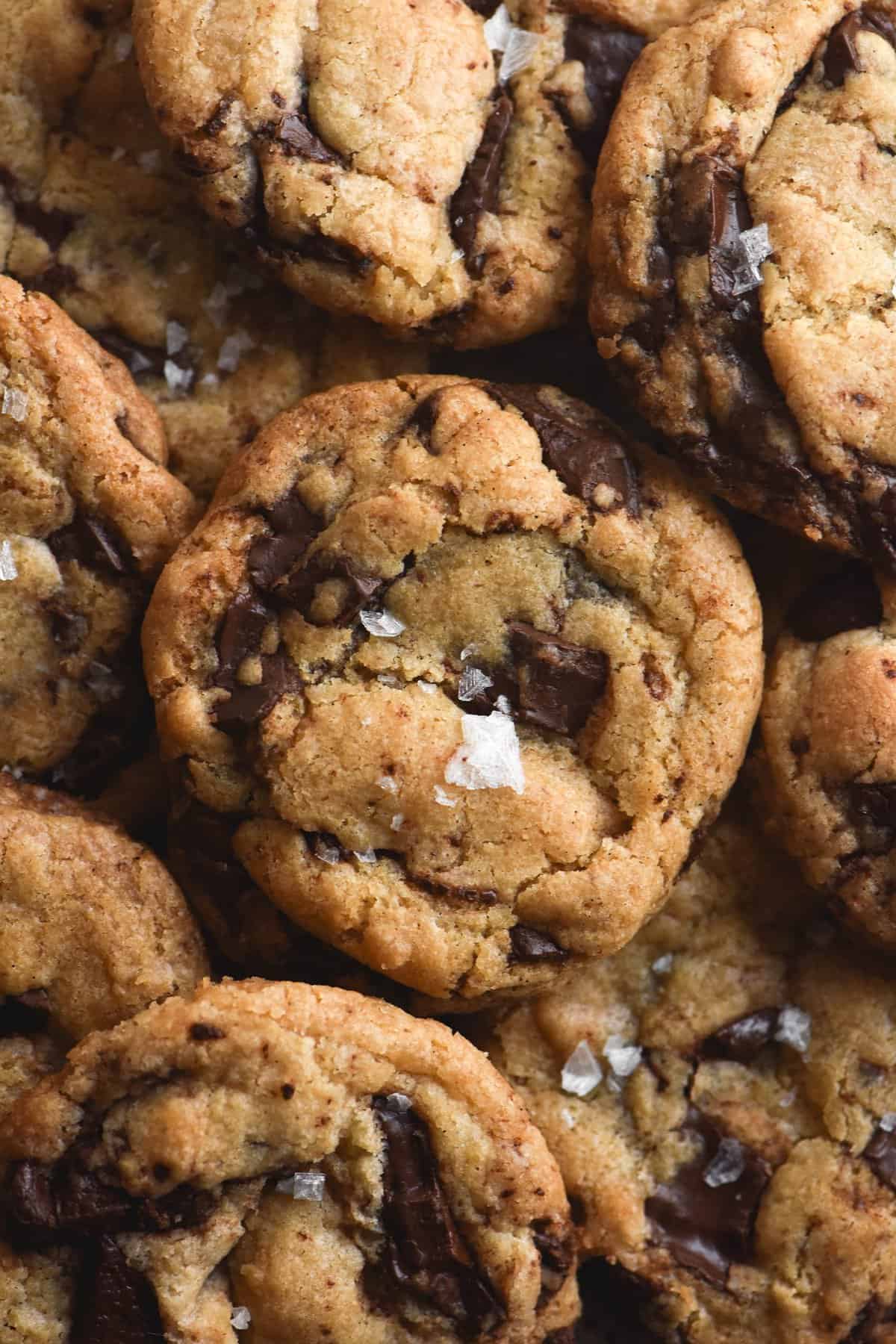 Lemon poppyseed cake
A beautiful and simple gluten free lemon poppyseed cake that can be made as a loaf or a cake. Candied lemon garnish recommended.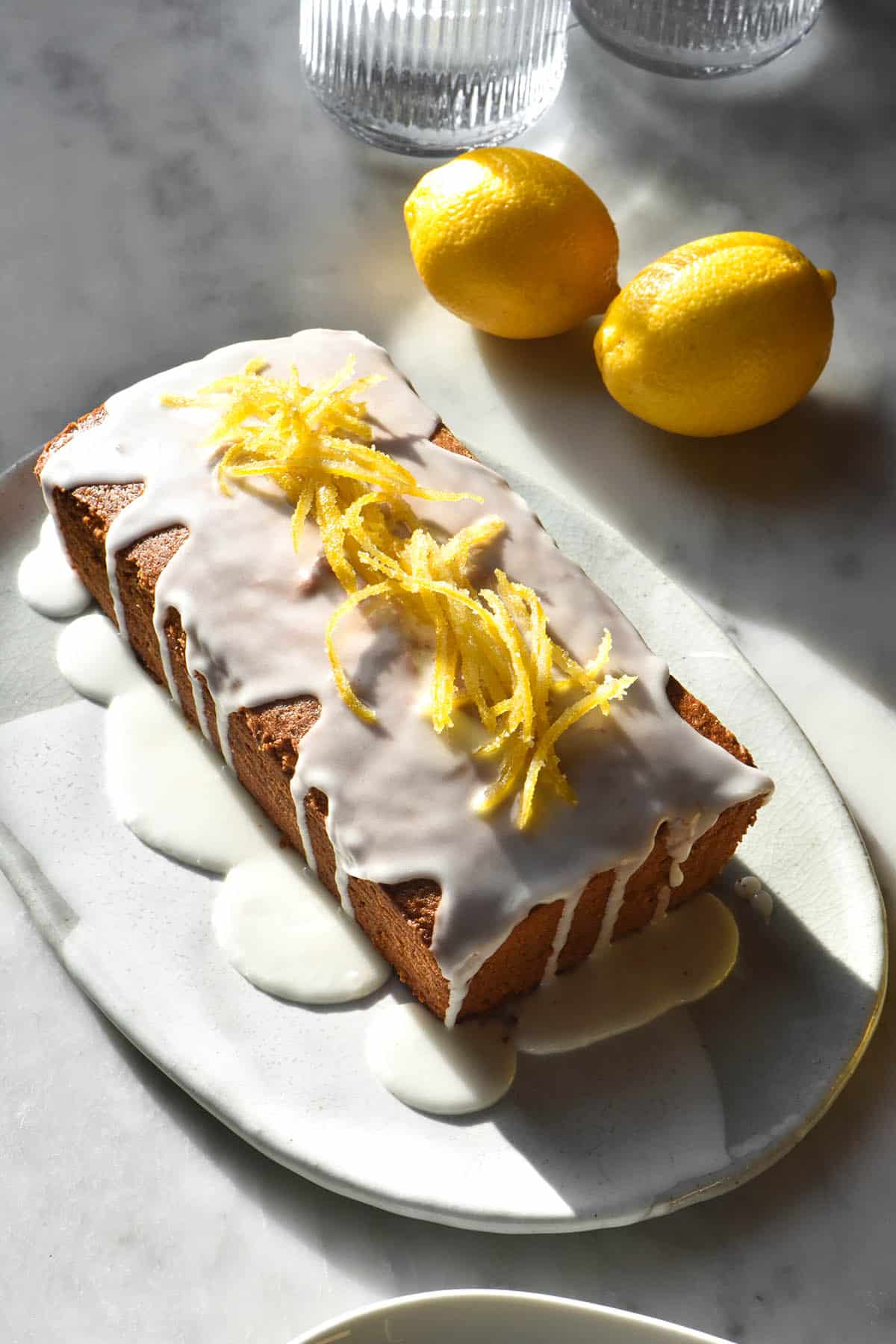 Shortbread cookies
These gluten free shortbread cookies have been tested hundreds of times to ensure they are as buttery and rich as the original. I love using cassava flour here, but the post goes into the lower FODMAP options.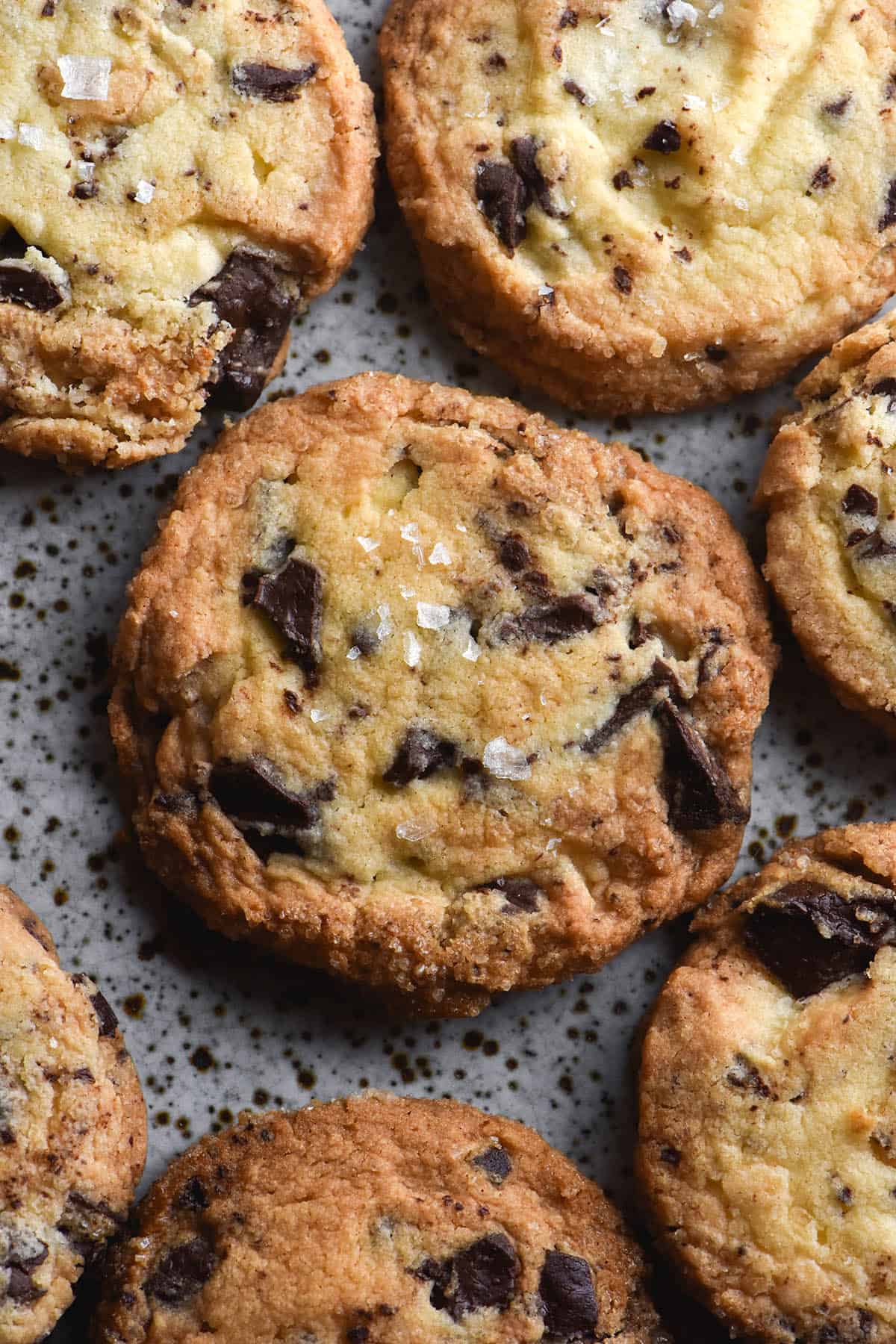 Cream puffs and eclairs
One of my favourite recipes from Intolerance Friendly Kitchen, this choux pastry can house any number of things, from a lactose free whipped cream to a lactose free creme patissiere.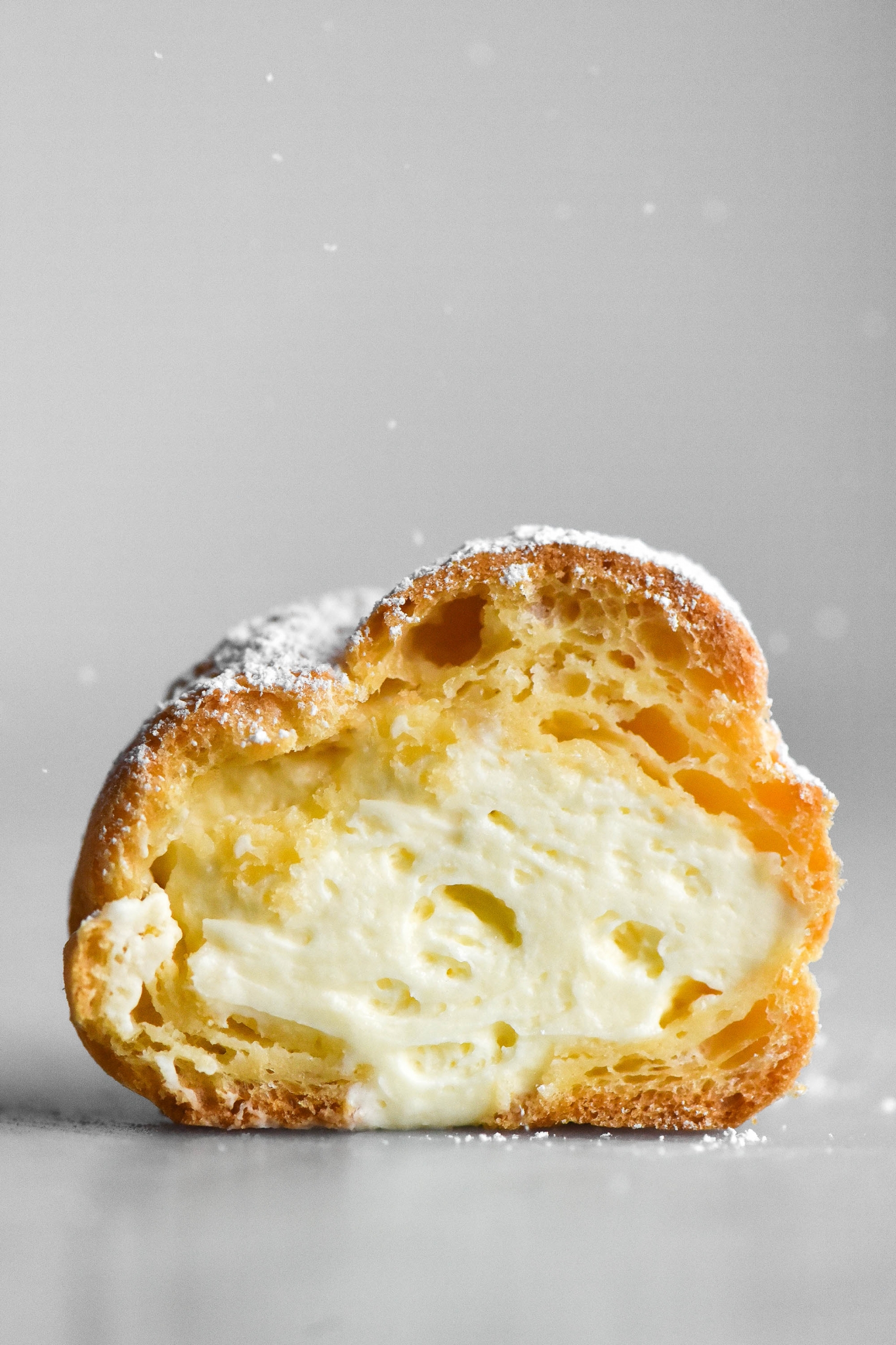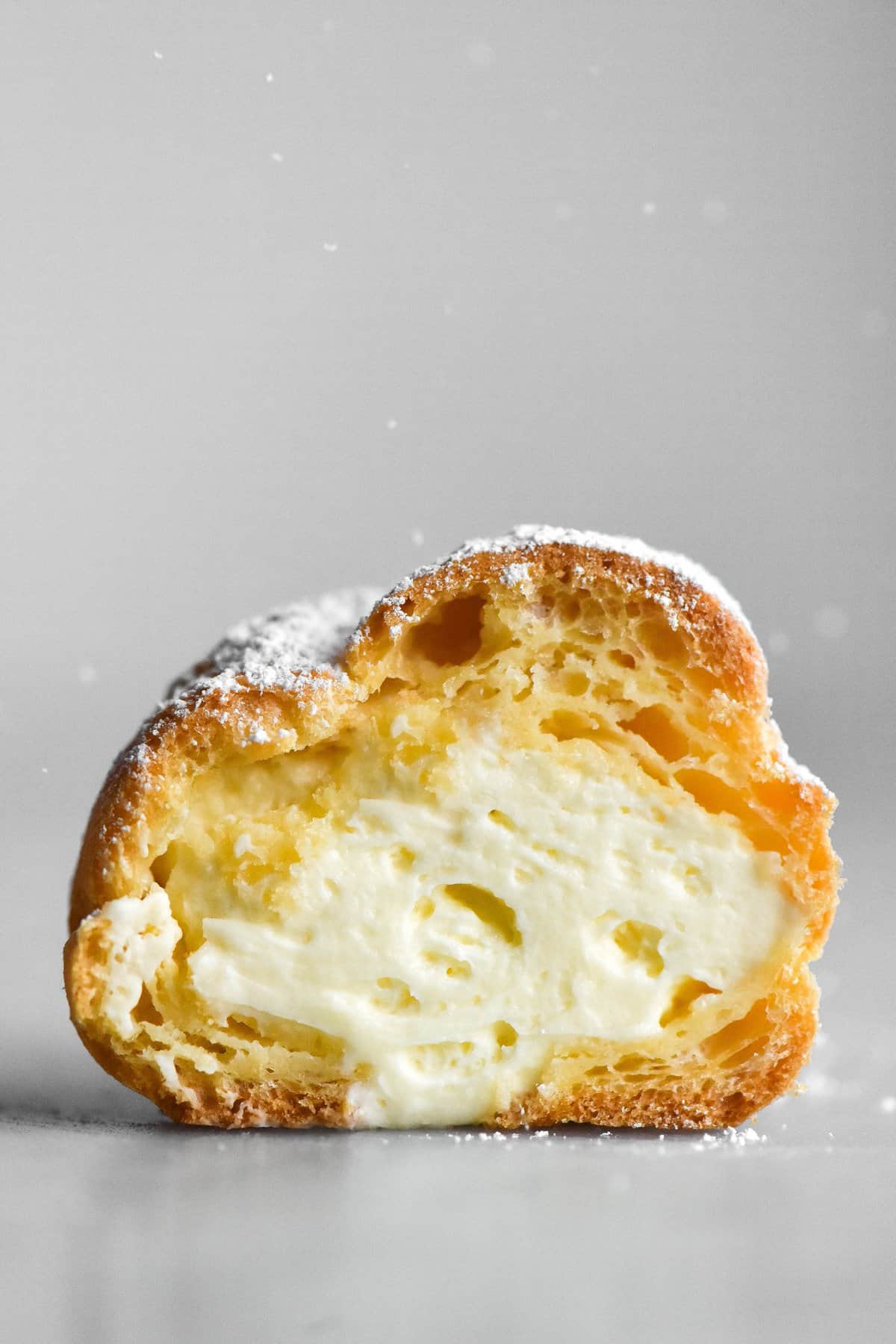 Fruit free mince pies
I think I peaked when I developed this fruitless fruit mince. It's made with candied pumpkin for a low FODMAP alternative, but tastes like the real deal.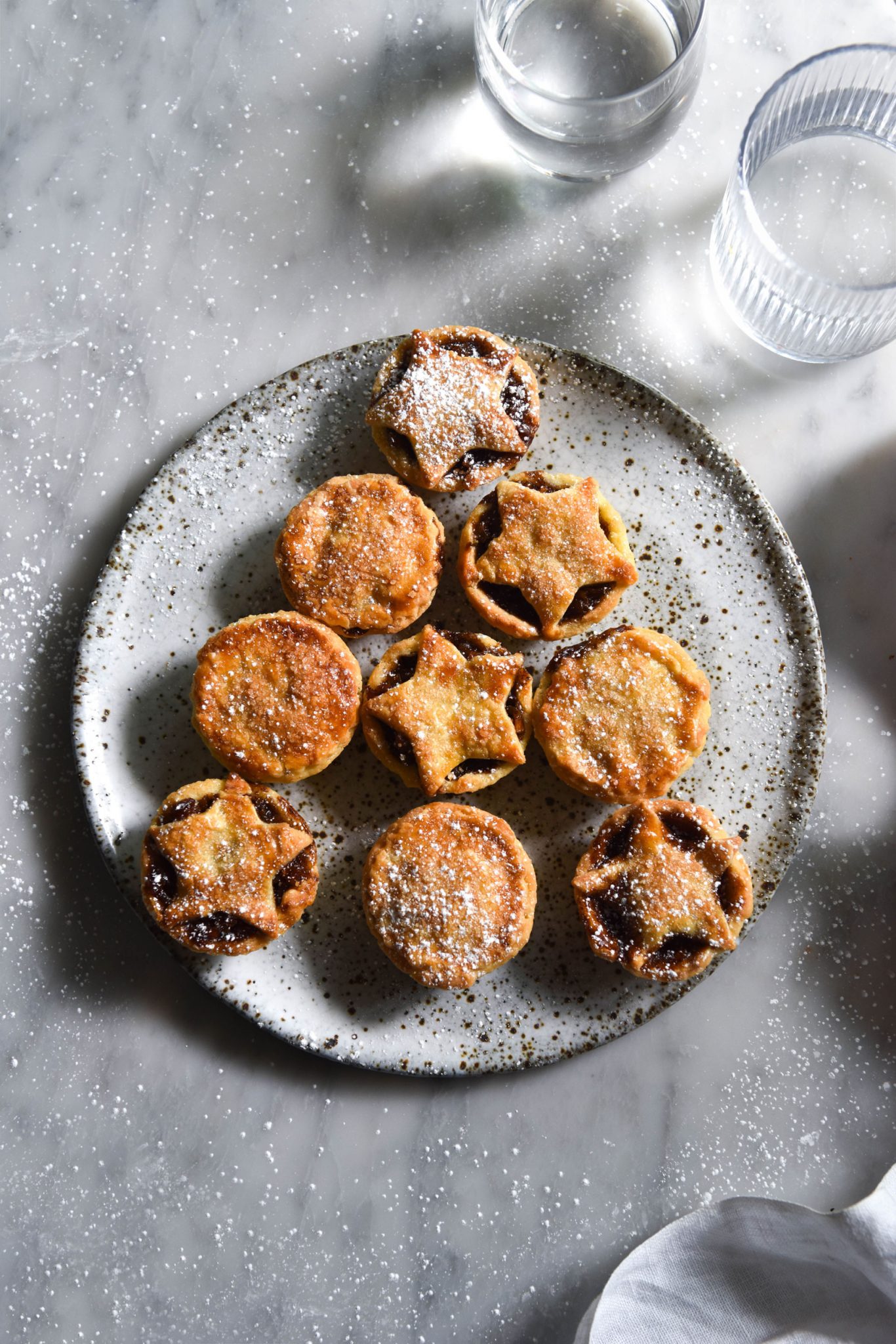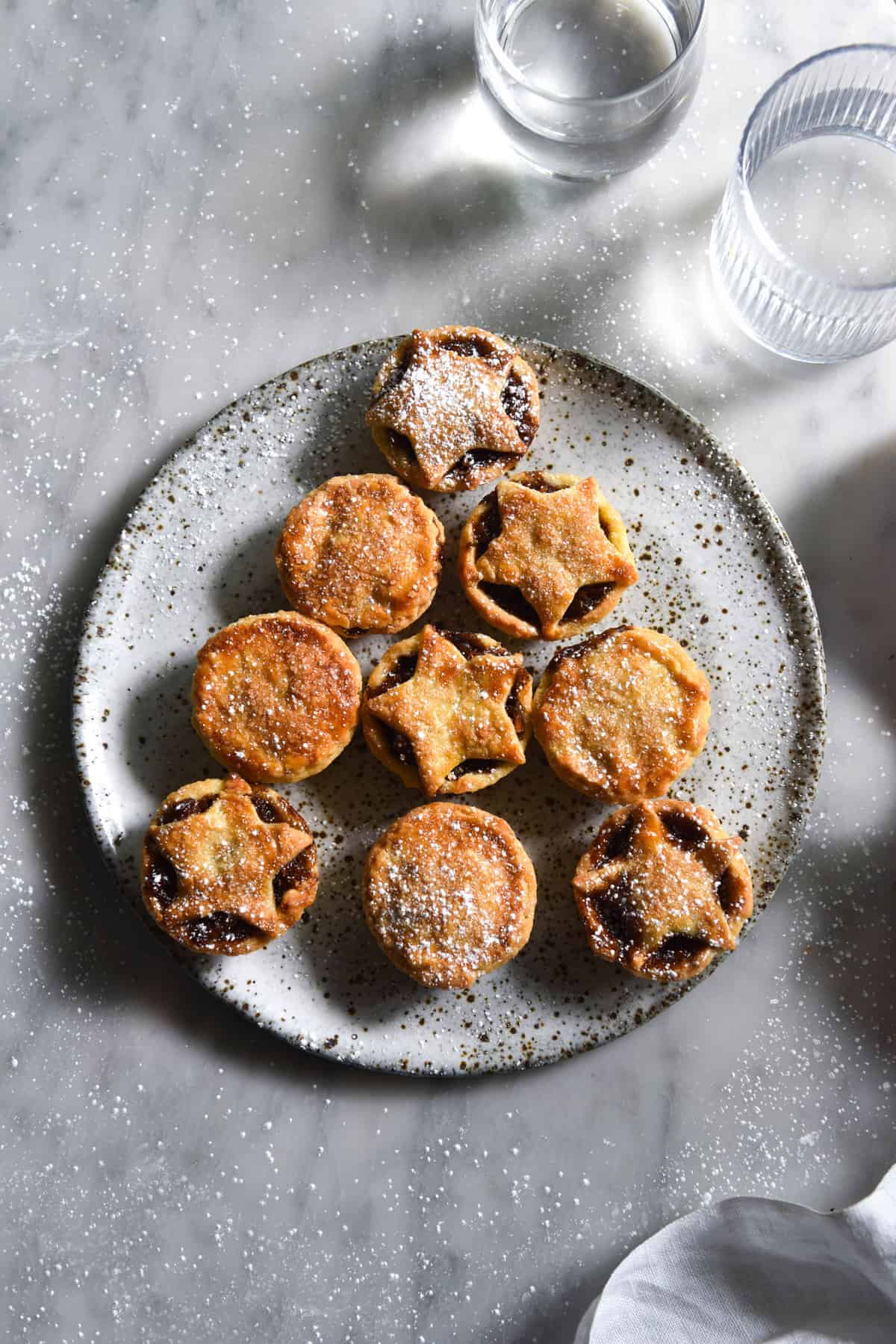 Fruit free Christmas pudding
Another fruitless Christmas dessert: the fruit free Christmas pudding. Gluten free and xanthan gum free with a grain free option.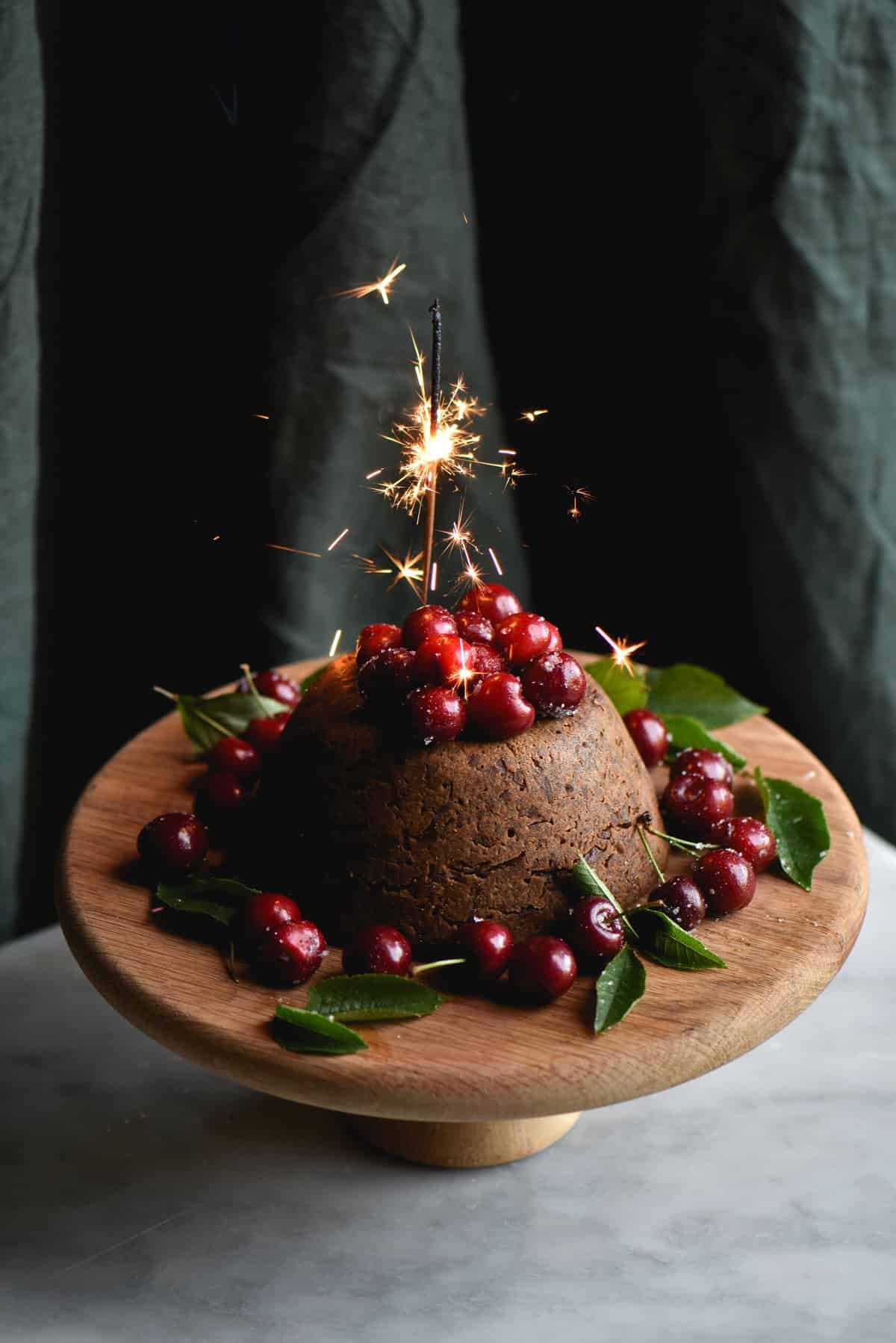 Strawberry and rhubarb pie
This lattice work was one of my proudest moments of 2020, as was writing the cookbook this recipe is in: Intolerance Friendly Kitchen.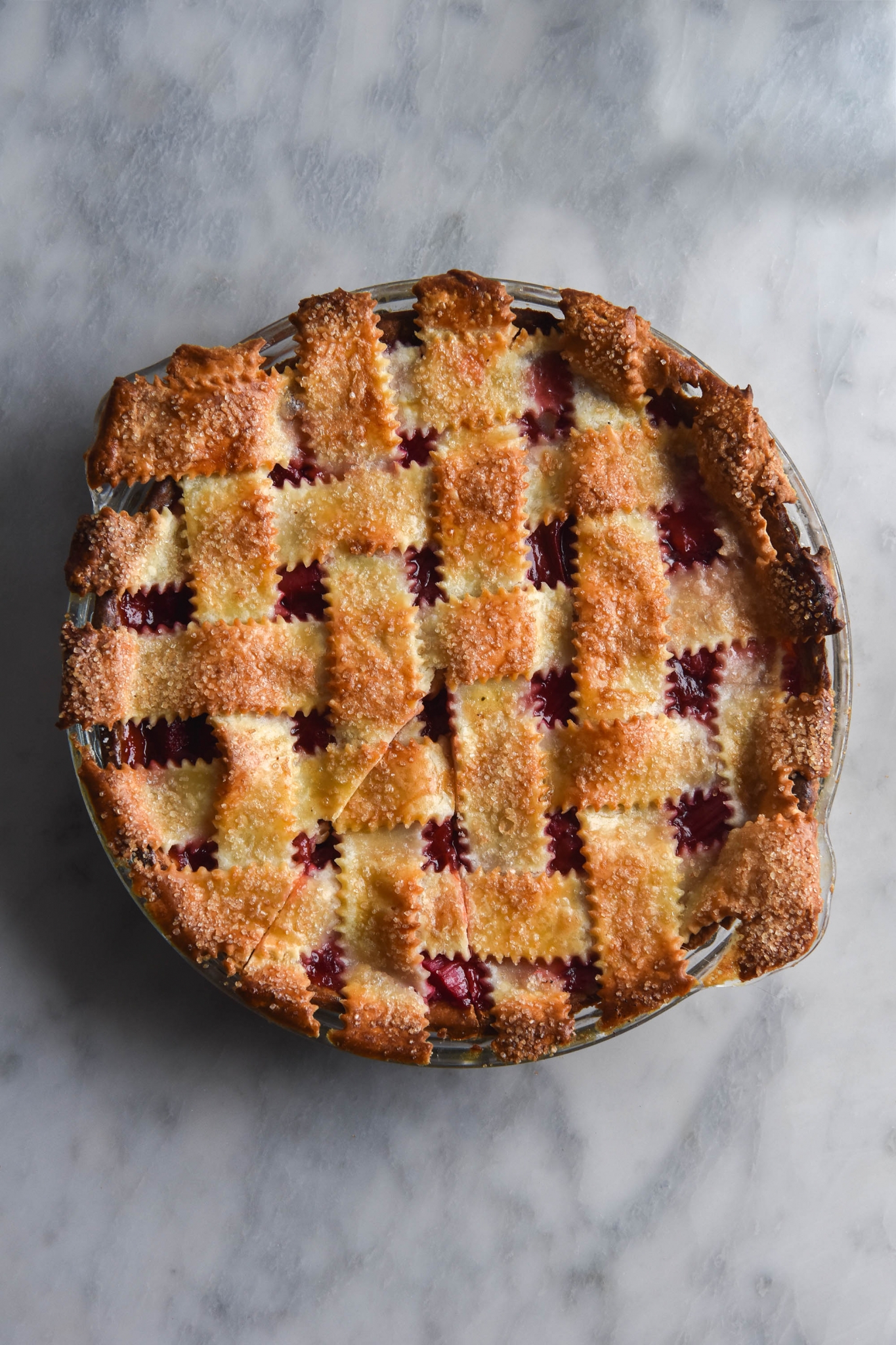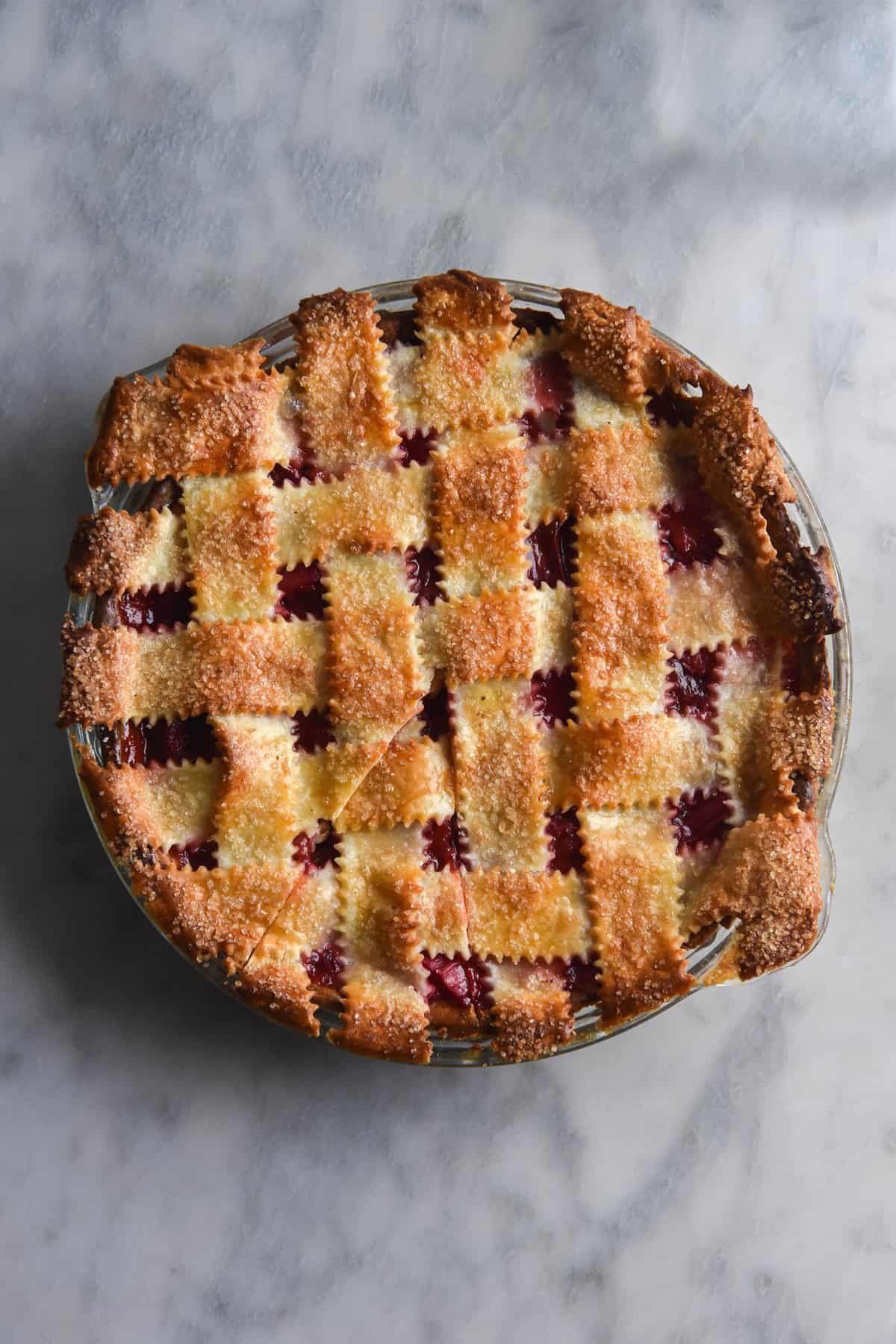 A gluten free version of Nigella's zucchini cake with lime curd and cream cheese icing
This is the cake my Mum requests every year for her birthday and Mother's Day. It uses 250g zucchini divided by 8-10 serves, putting it well within acceptable FODMAP limits.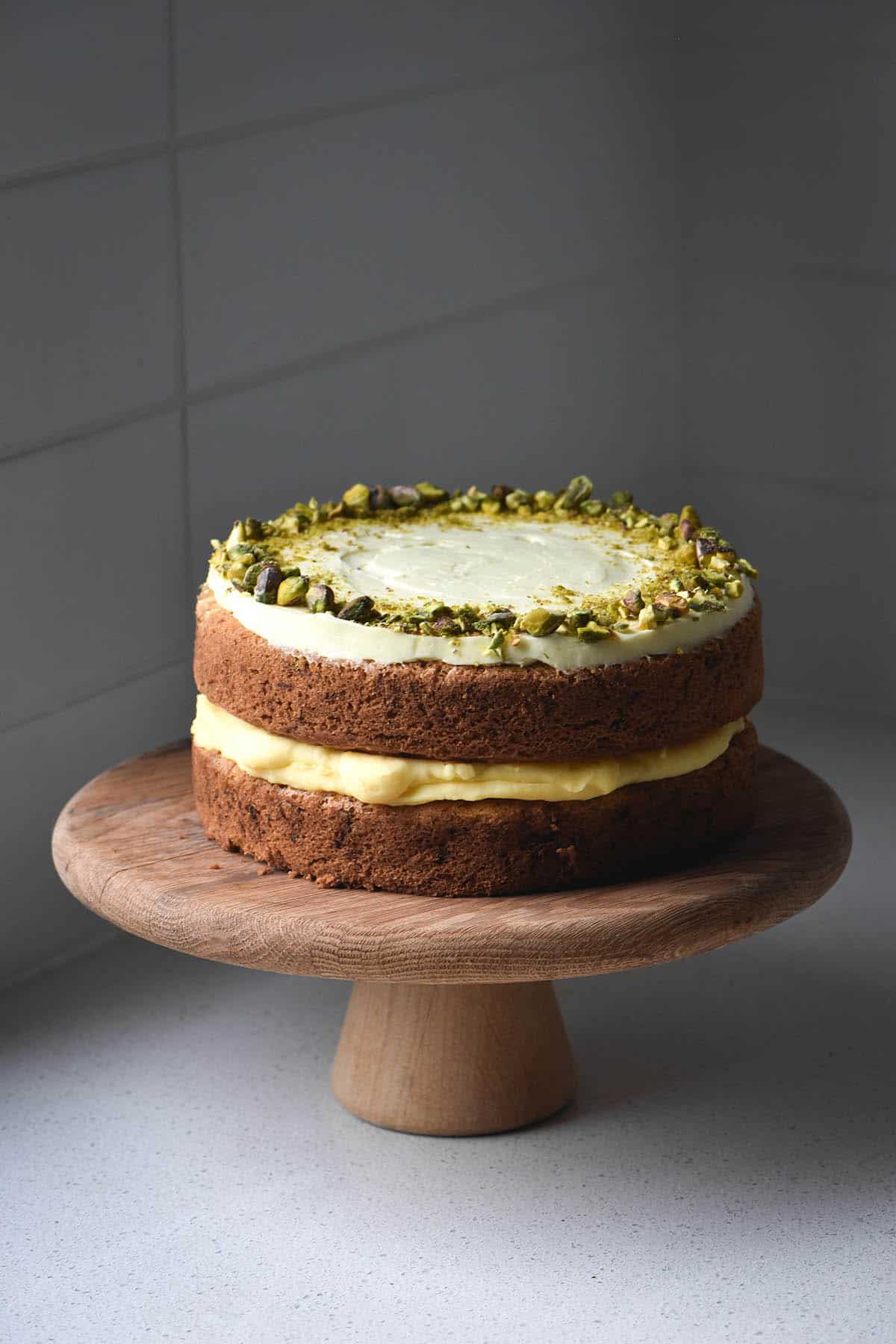 Chocolate olive oil cake
An adult gluten free chocolate cake that gets a flavour boost from olive oil.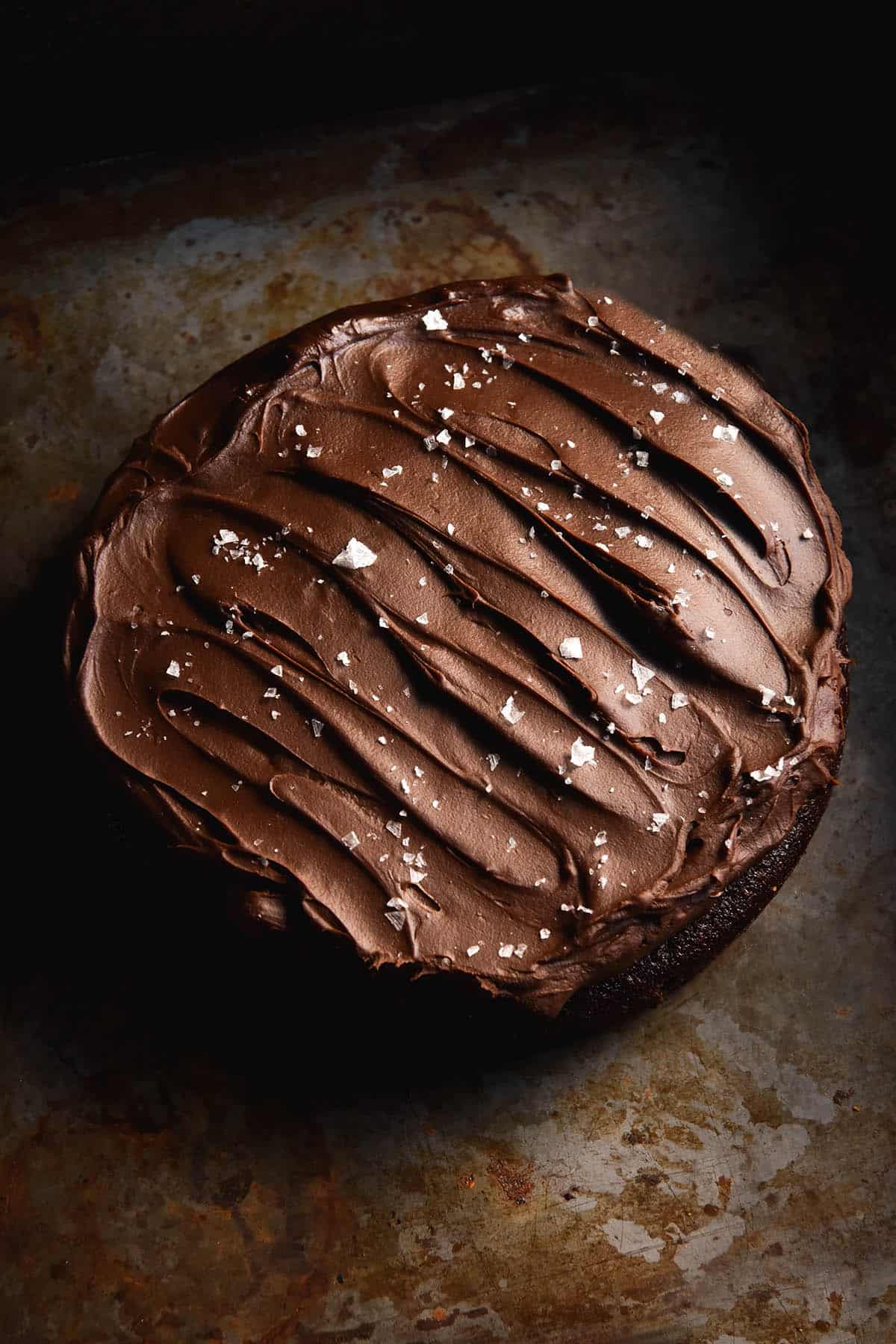 Easy vanilla cake
The easy vanilla cake to my easy chocolate cake.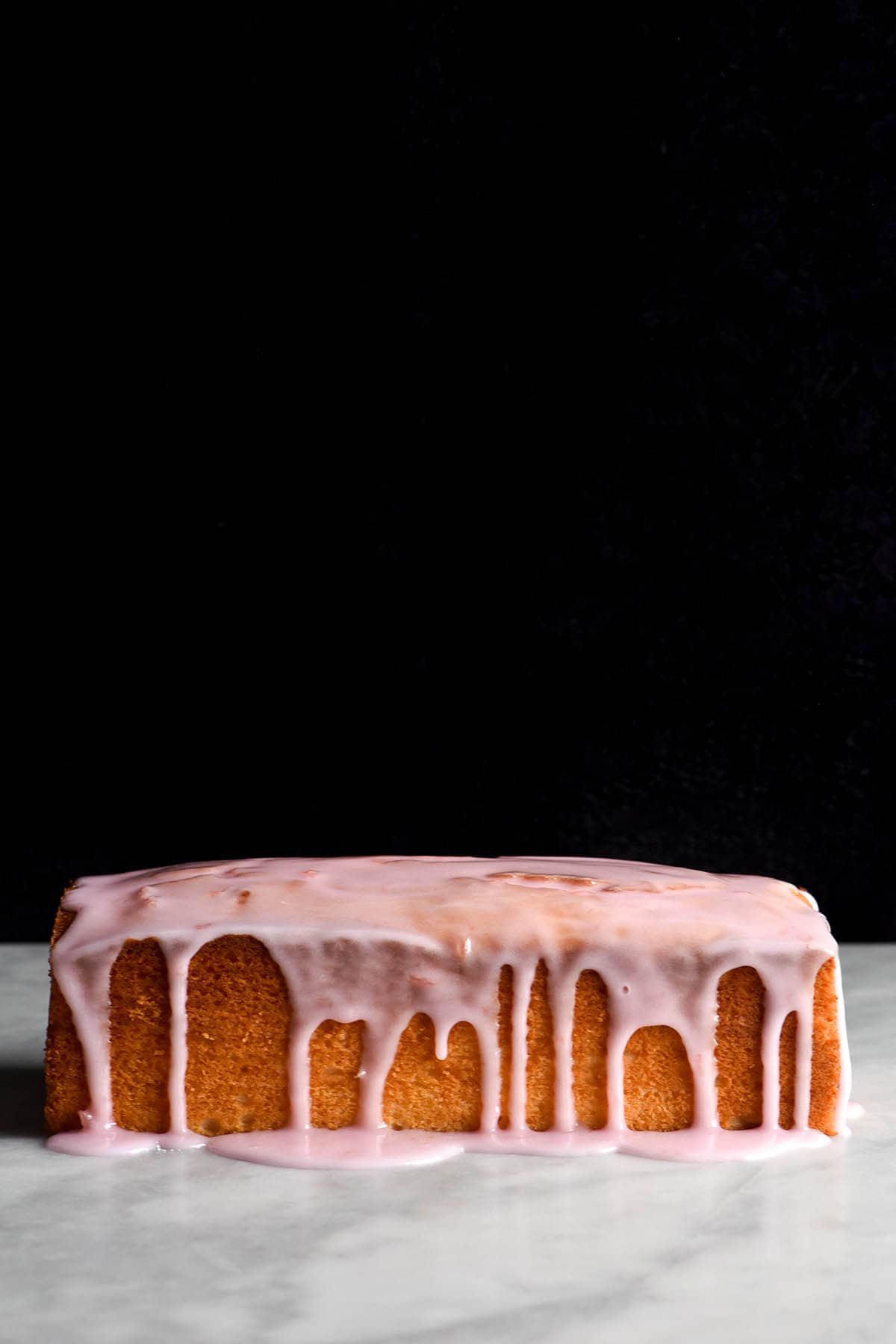 Vegan blueberry muffins
These muffins are one of my favourite low FODMAP desserts I've developed. They're sinfully easy to make and use a single flour without any xanthan gum or nuts.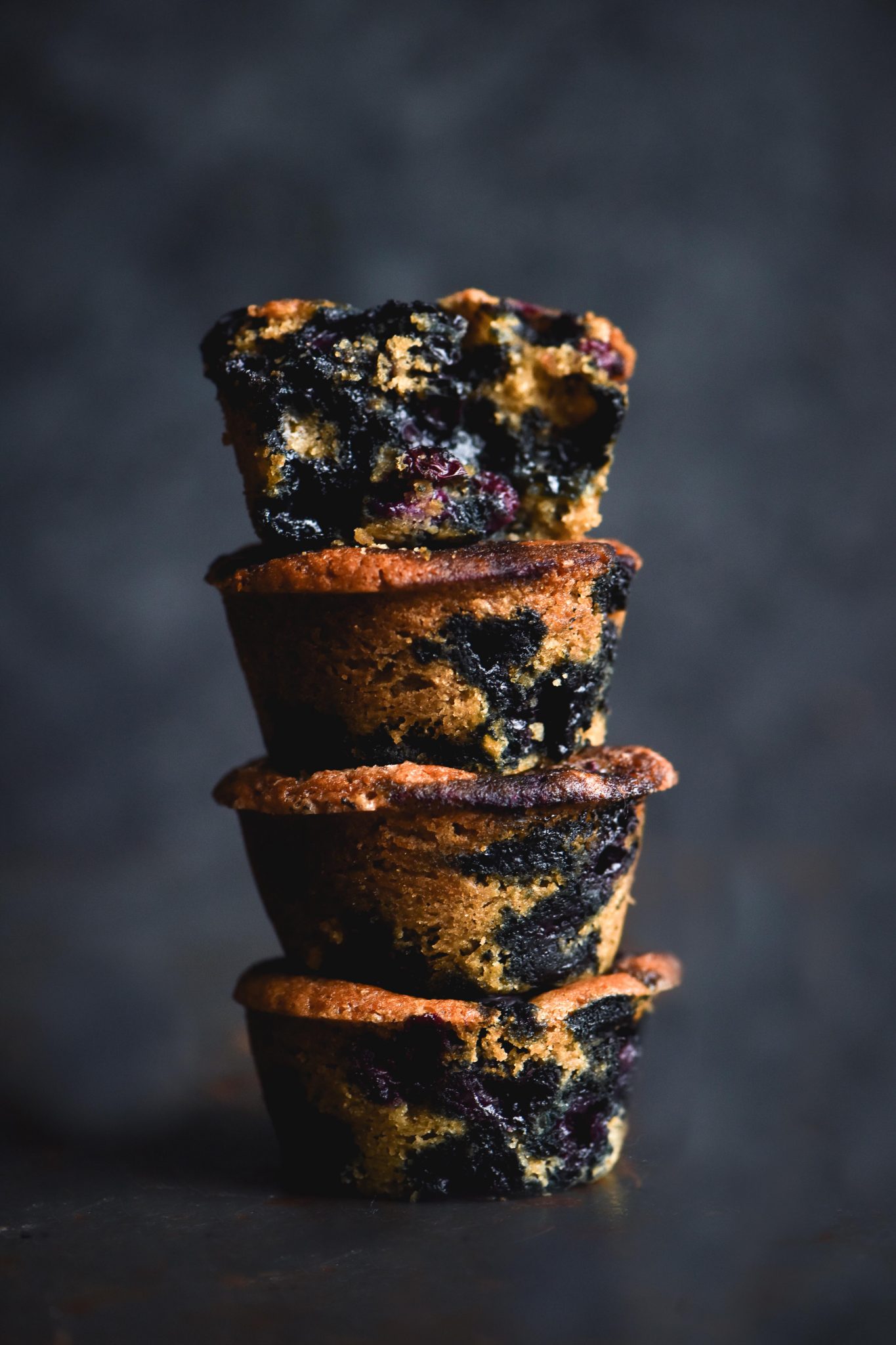 Homemade Tim Tams
An incredibly satisfying activity? Making your own Tim Tams. These are a gluten free take on the original from my cookbook Intolerance Friendly Kitchen.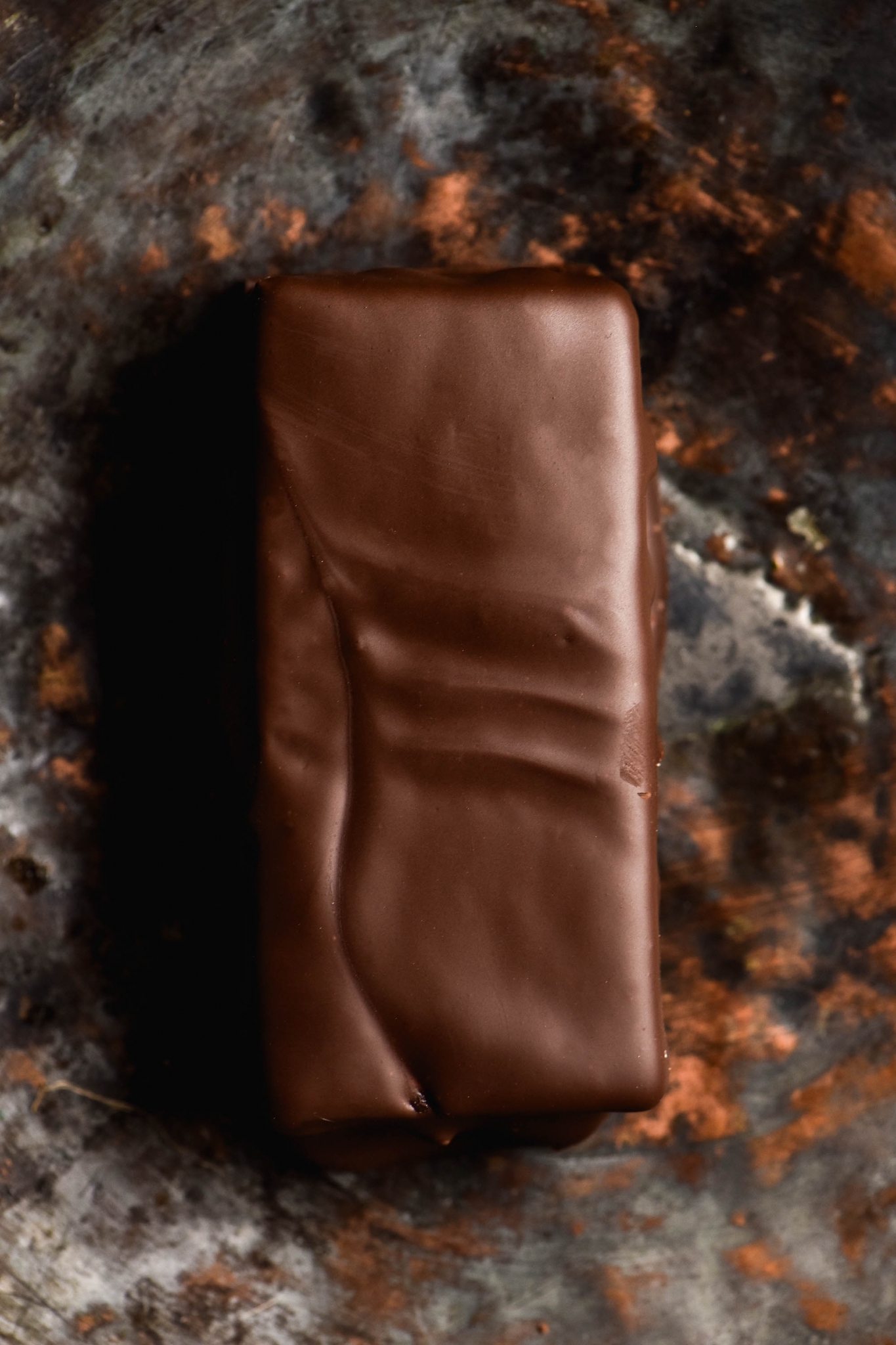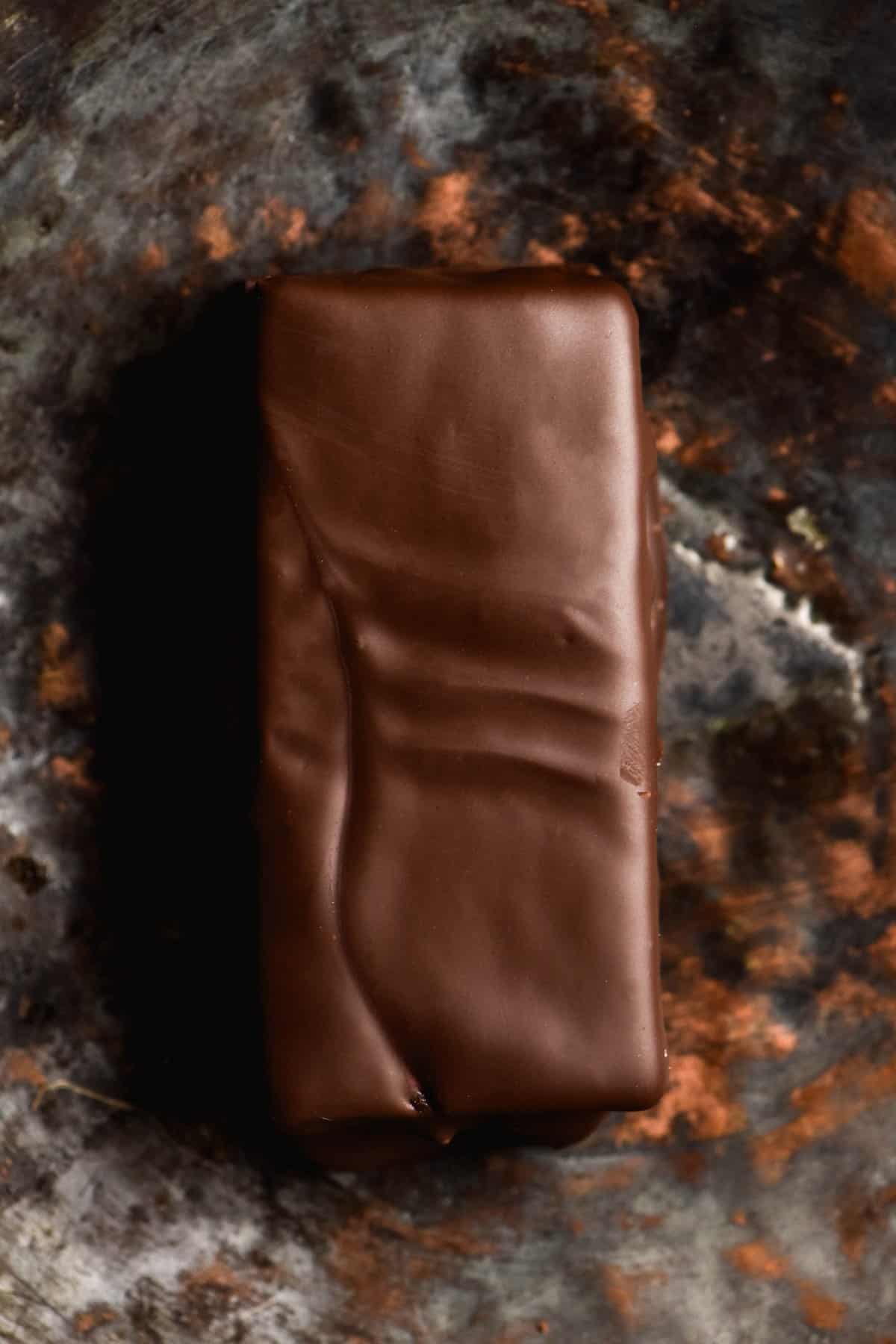 Classic blueberry muffins
Buttery, rich and classic blueberry muffins made gluten free. This version contains nuts in the form of almond meal, which gives the muffins that moist and delicious crumb.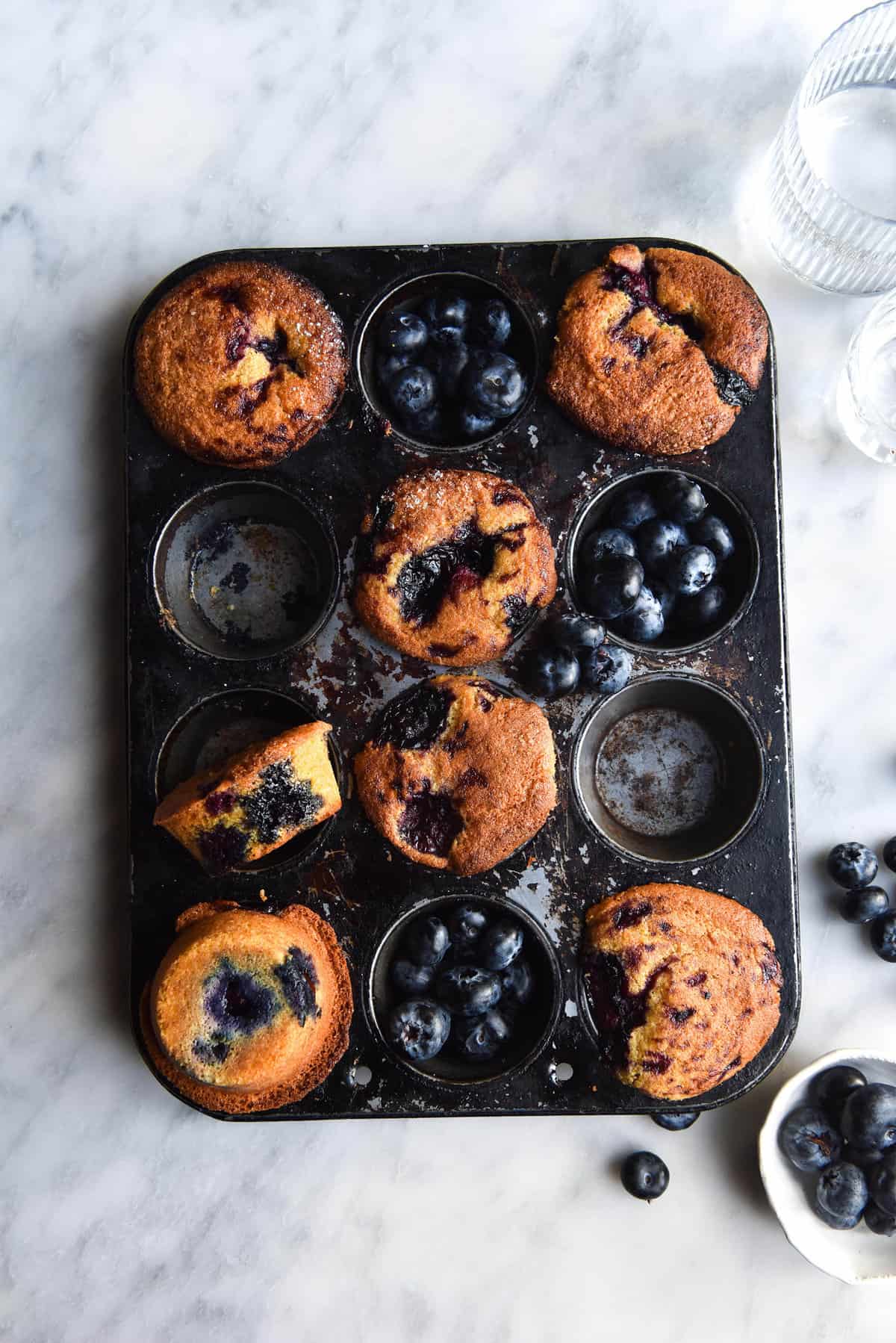 Refined sugar free chocolate mug cake
A quick and easy recipe that uses a liquid sugar such as maple syrup or rice malt syrup.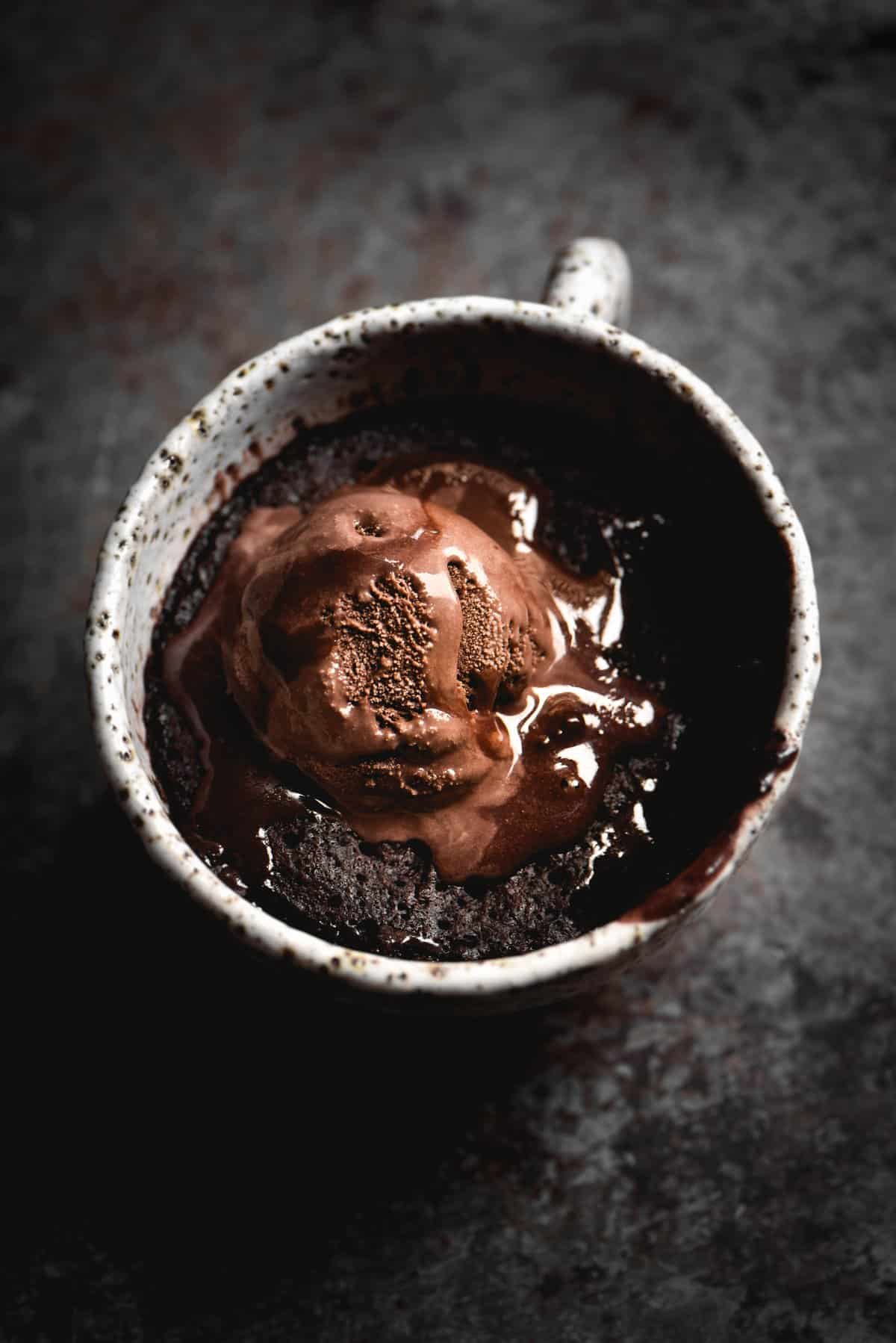 American style sweet biscuits
Flaky and light gluten free sweet biscuits, made in the American style and with American measurements.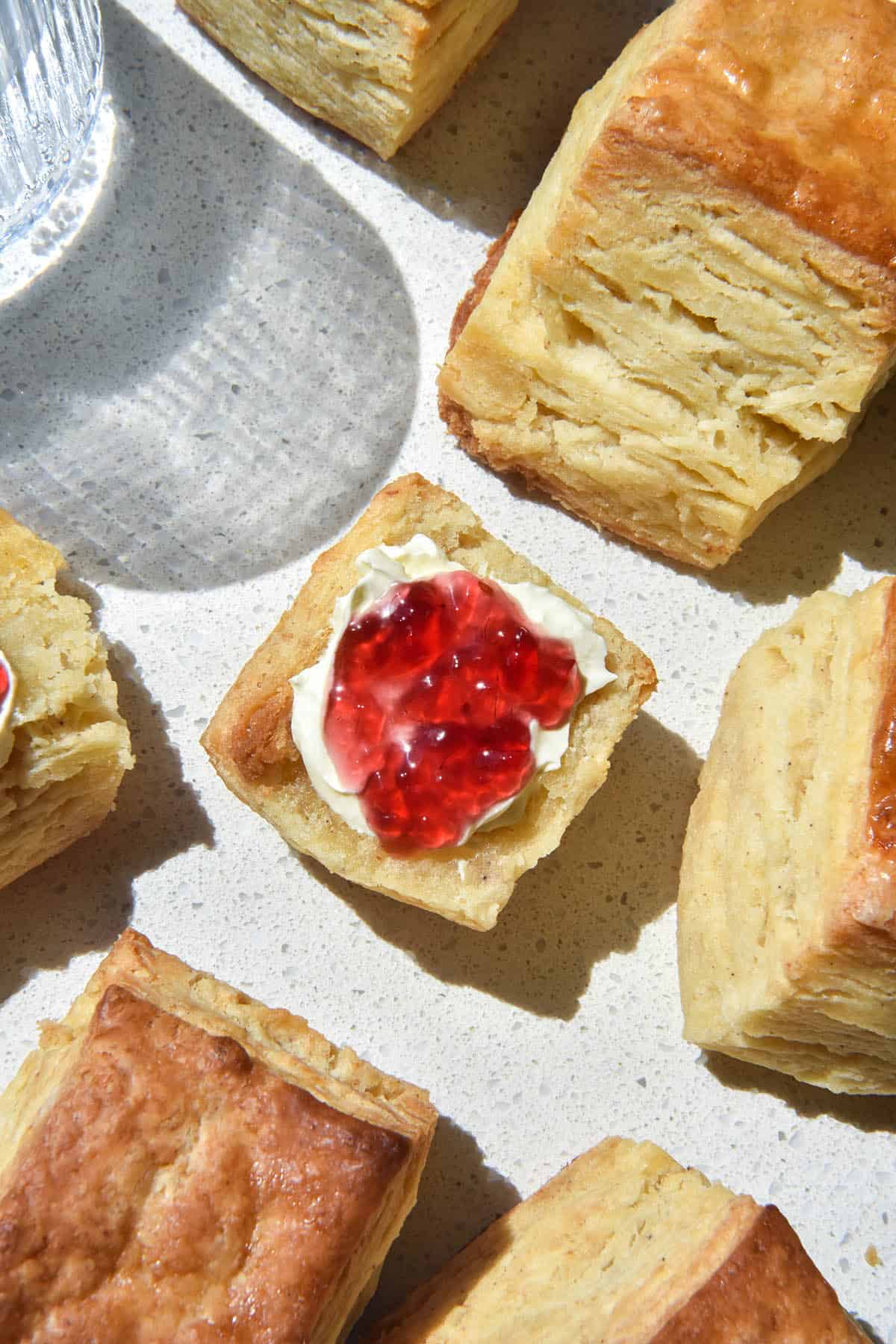 Fruit crumble
Crumble is a dessert that transcends seasons, and this one is a version that transcends dietaries. Low FODMAP fruits keep the fructose content down, and a single flour crumble means there's no xanthan gum or nuts. Better yet? The crumble can easily be made vegan for a dairy free treat.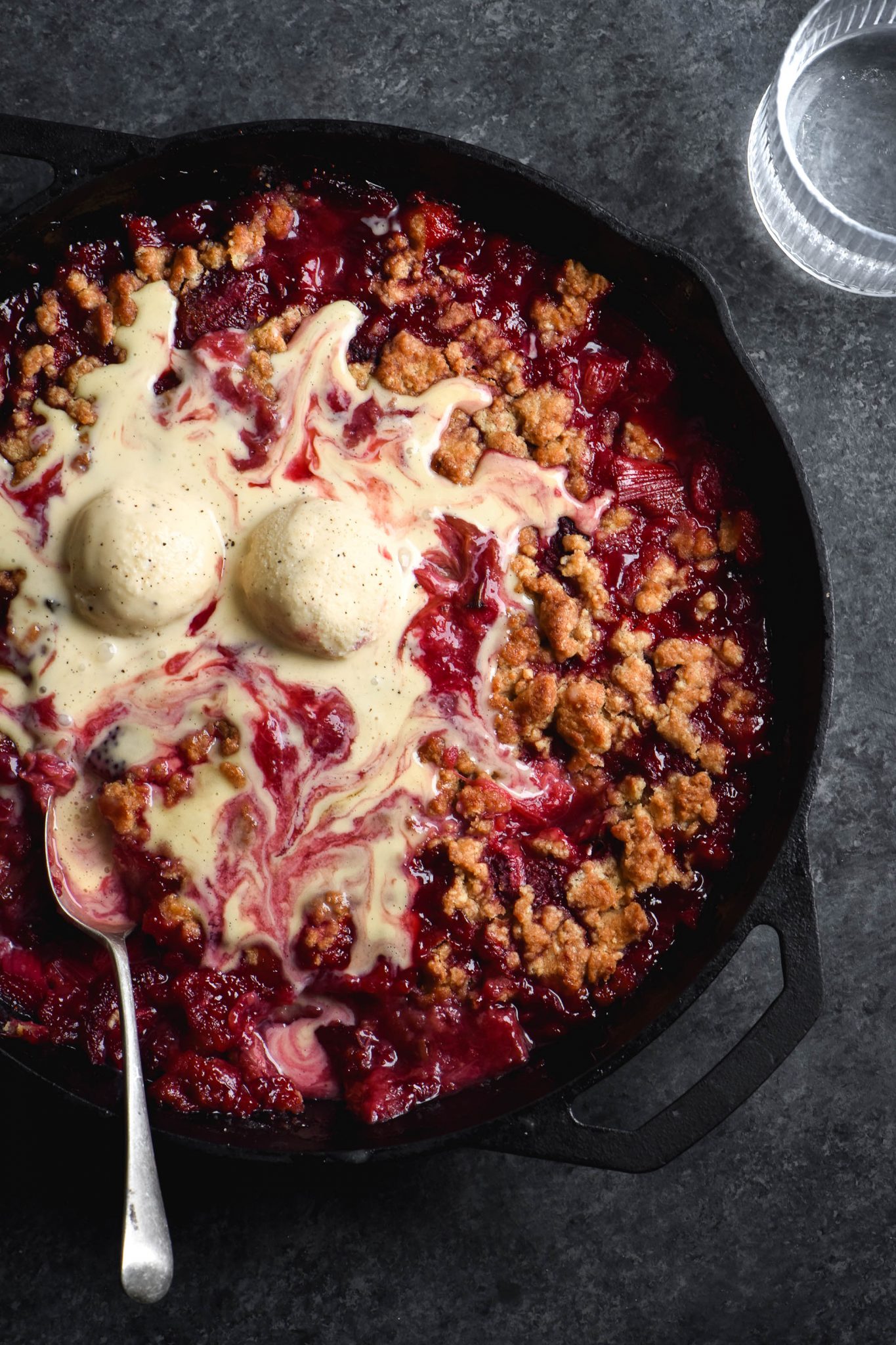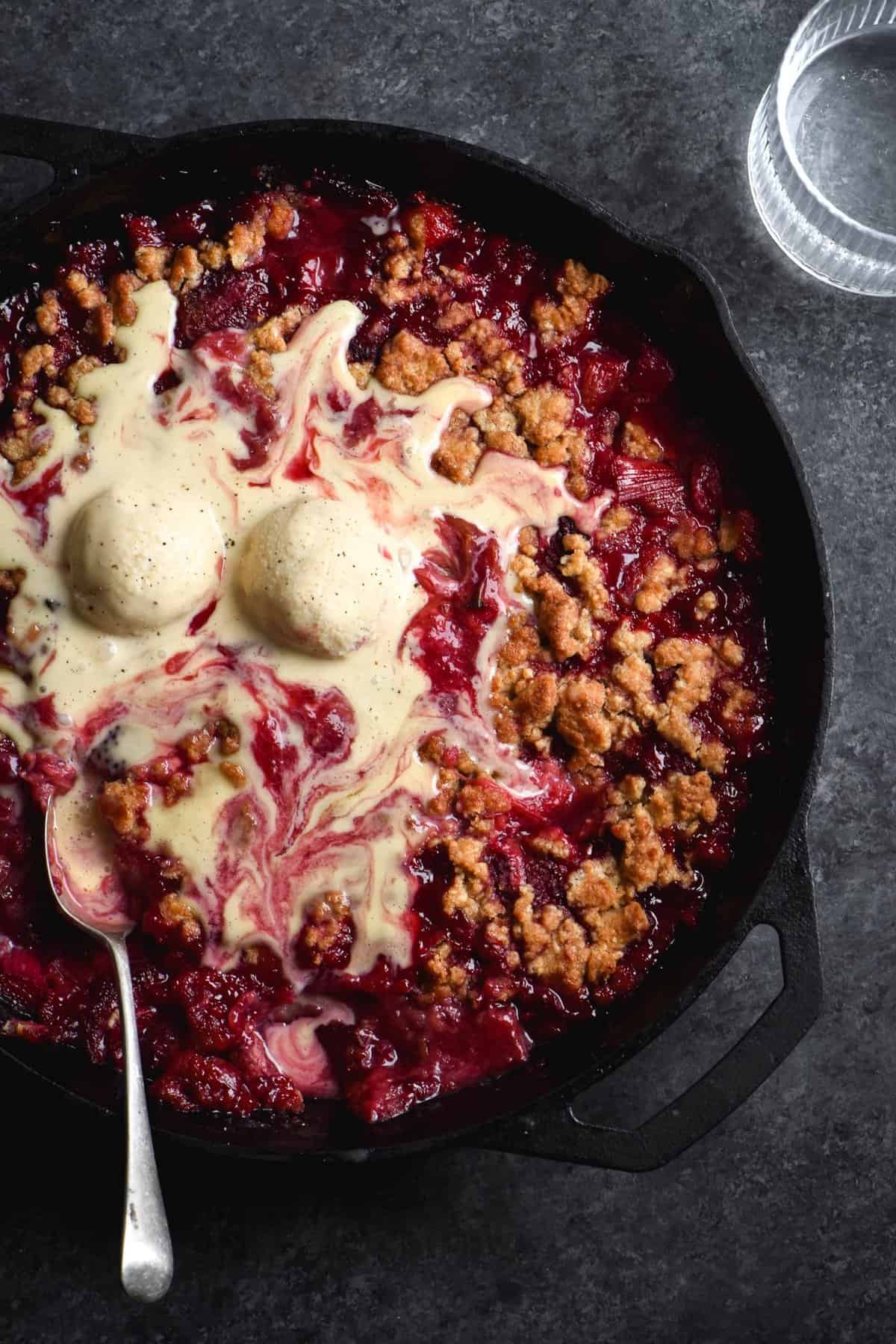 Lemon drizzle cake
This recipe was tested SO MANY times to ensure that the end result was fluffy and light. It uses only a single flour and no xanthan gum to achieve that end, making it one of my favourites.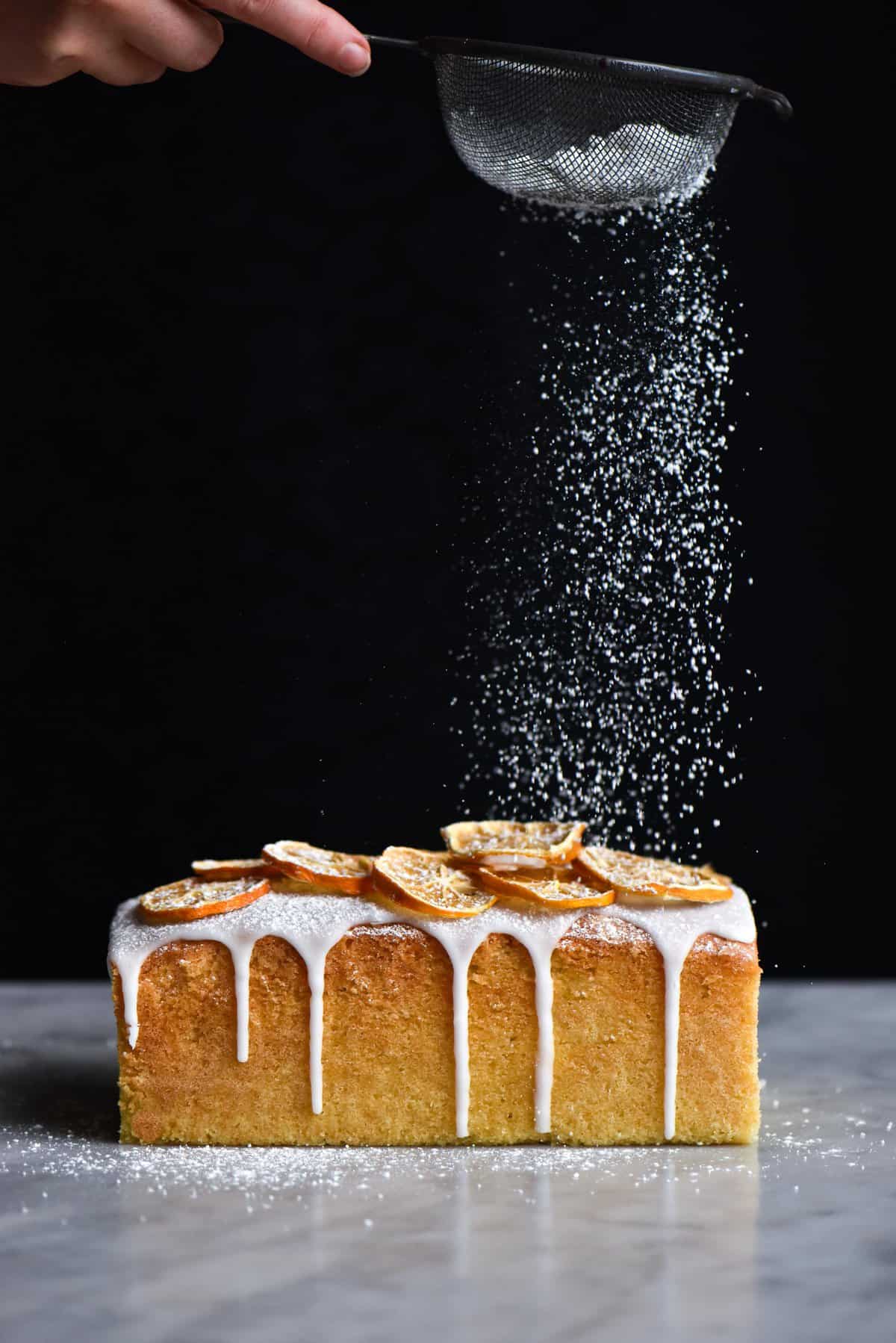 Lime and passionfruit Yoyo biscuits
Lime, passionfruit and a melt in your mouth yoyo biscuit: name a better combination. This is one of my low FODMAP desserts from Intolerance Friendly Kitchen.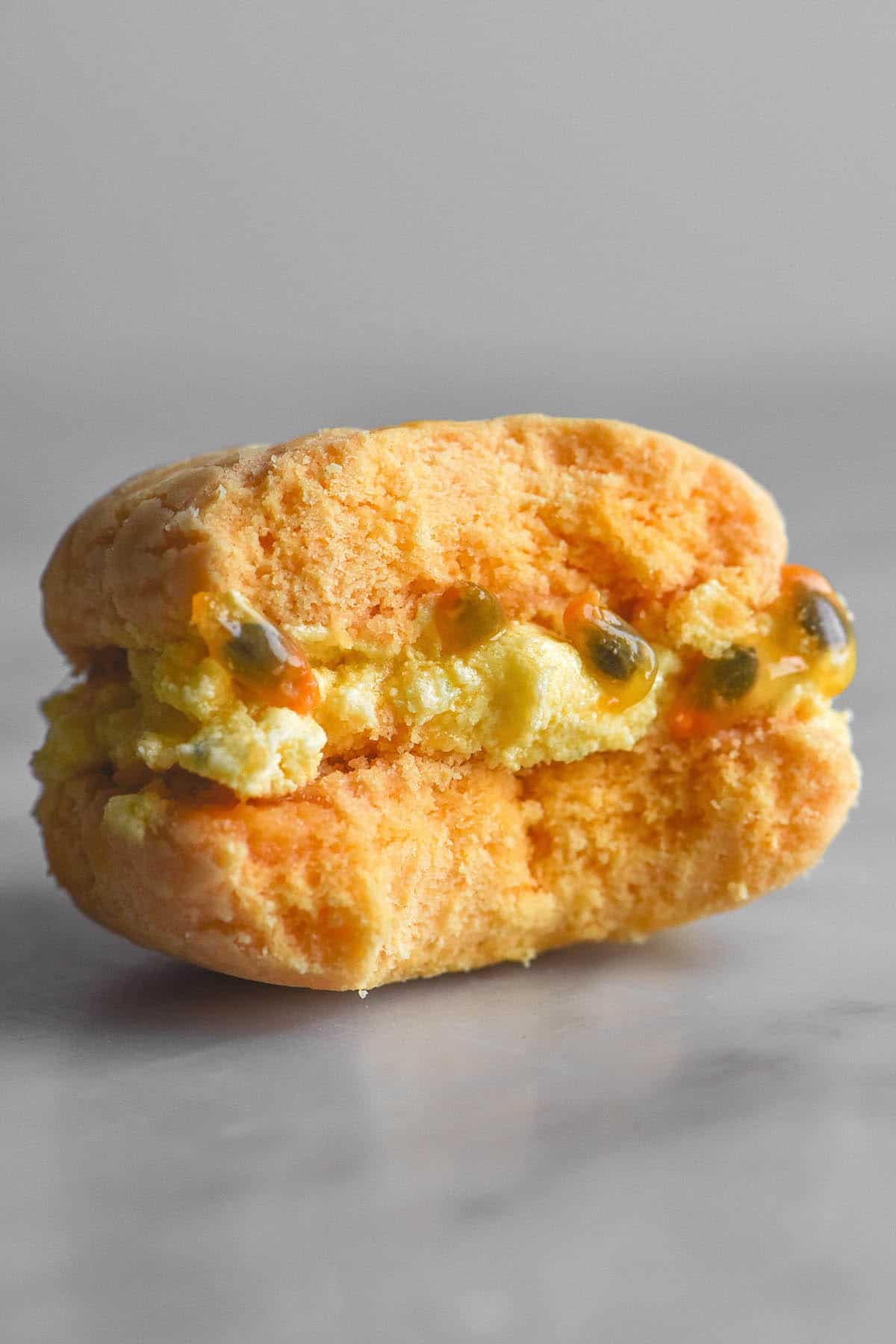 Carrot cake
A deliciously spiced gluten free carrot cake with a lactose free cream cheese icing. Olive leaves optional but encouraged.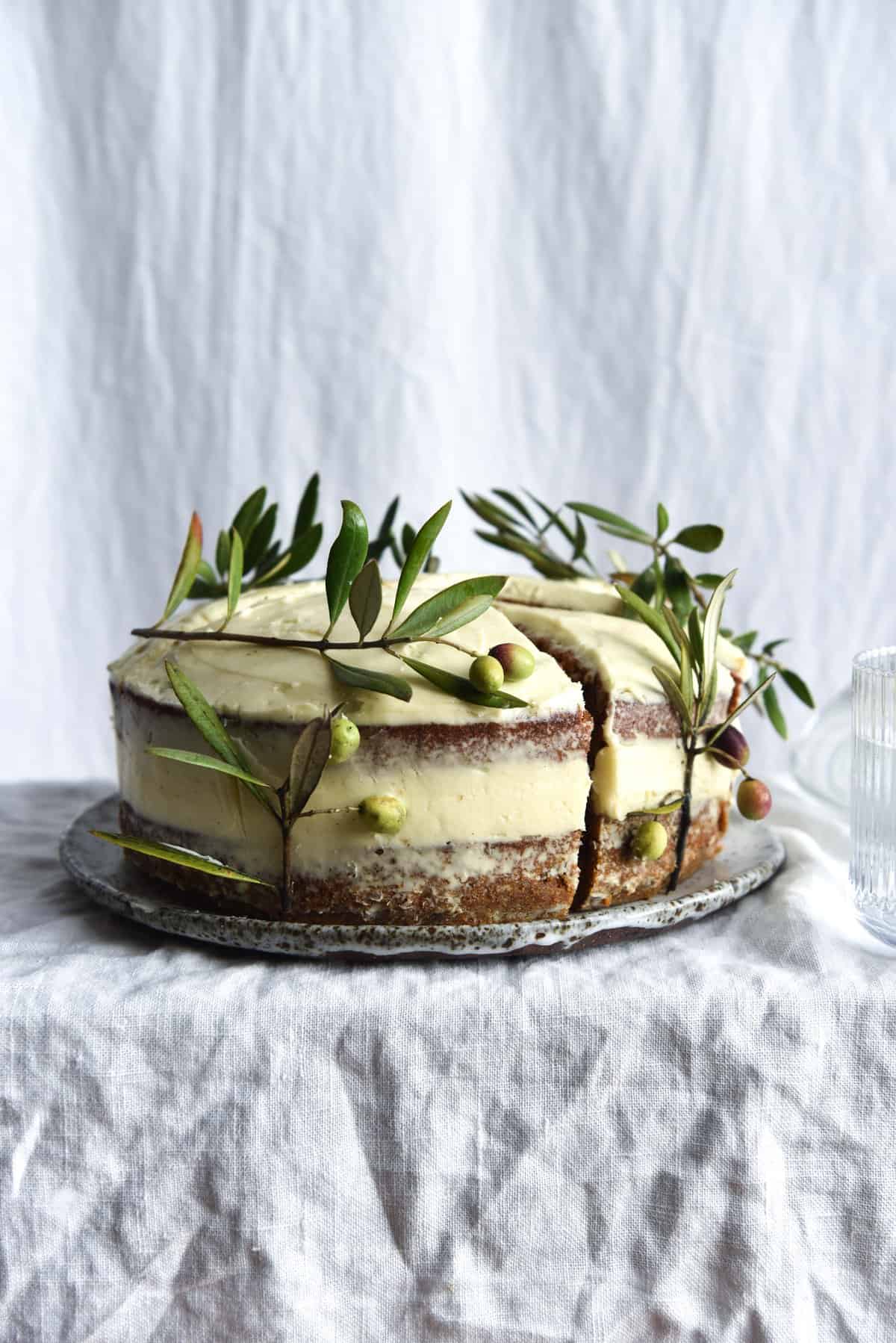 Lactose free cheesecake with shortbread base
With the advent of lactose free cream cheese, low FODMAP eating no longer means you need to miss out on cheesecake.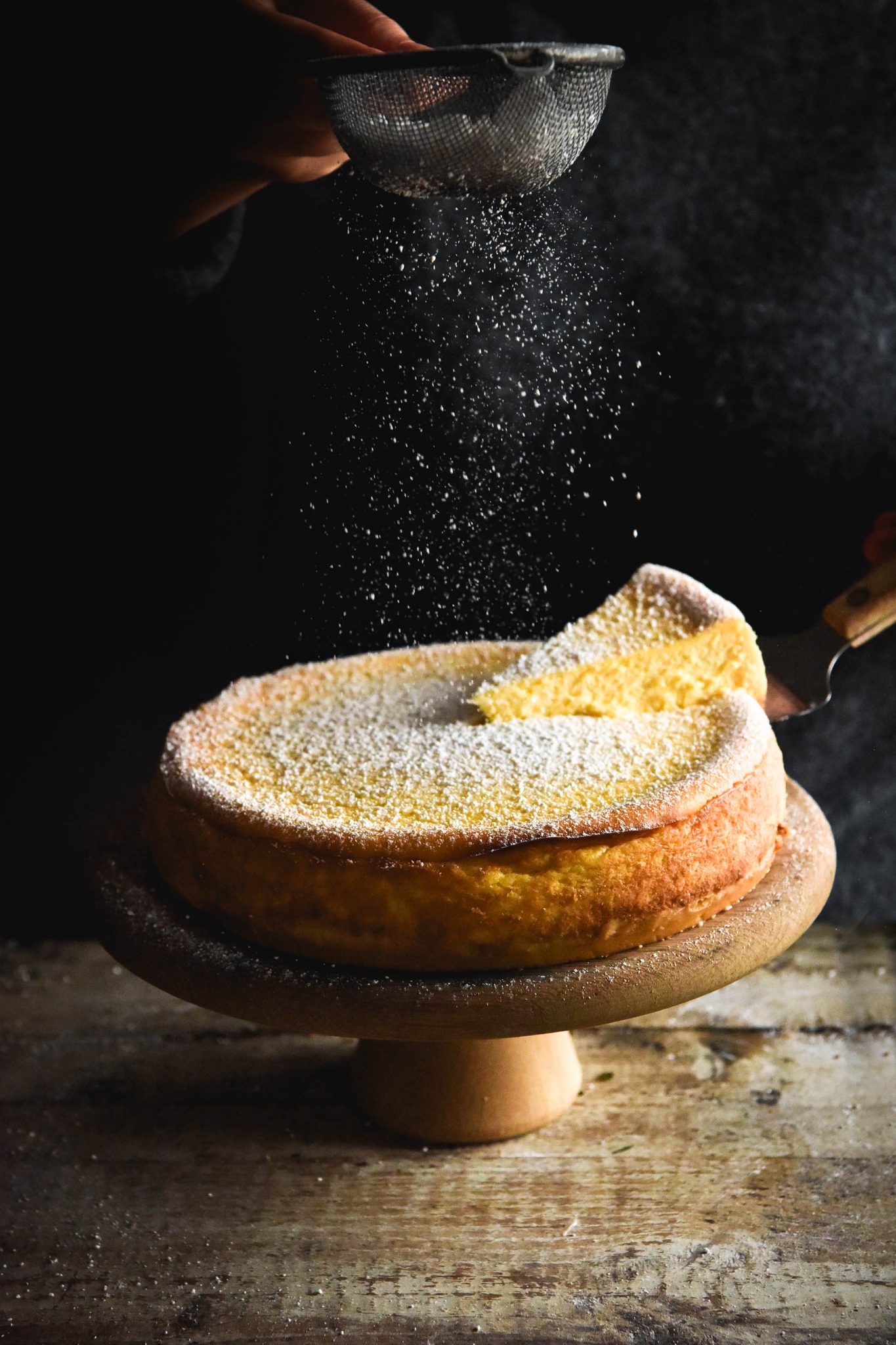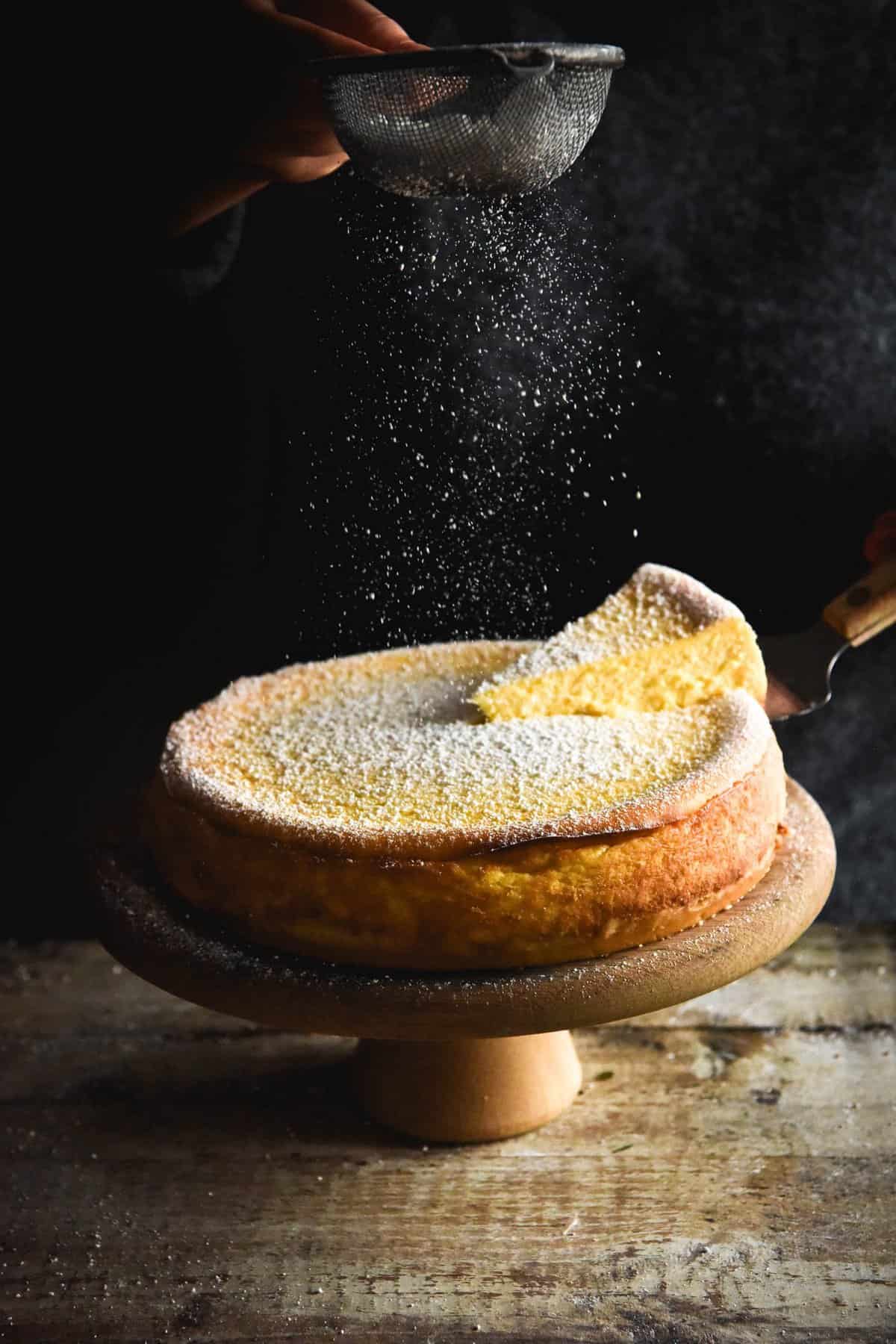 Mini Basque Cheesecake
The perfect recipe for those times when you have a little bit of cream cheese leftover (or you just want a little bit of cheesecake). This recipe uses lactose free cream cheese to keep it low FODMAP.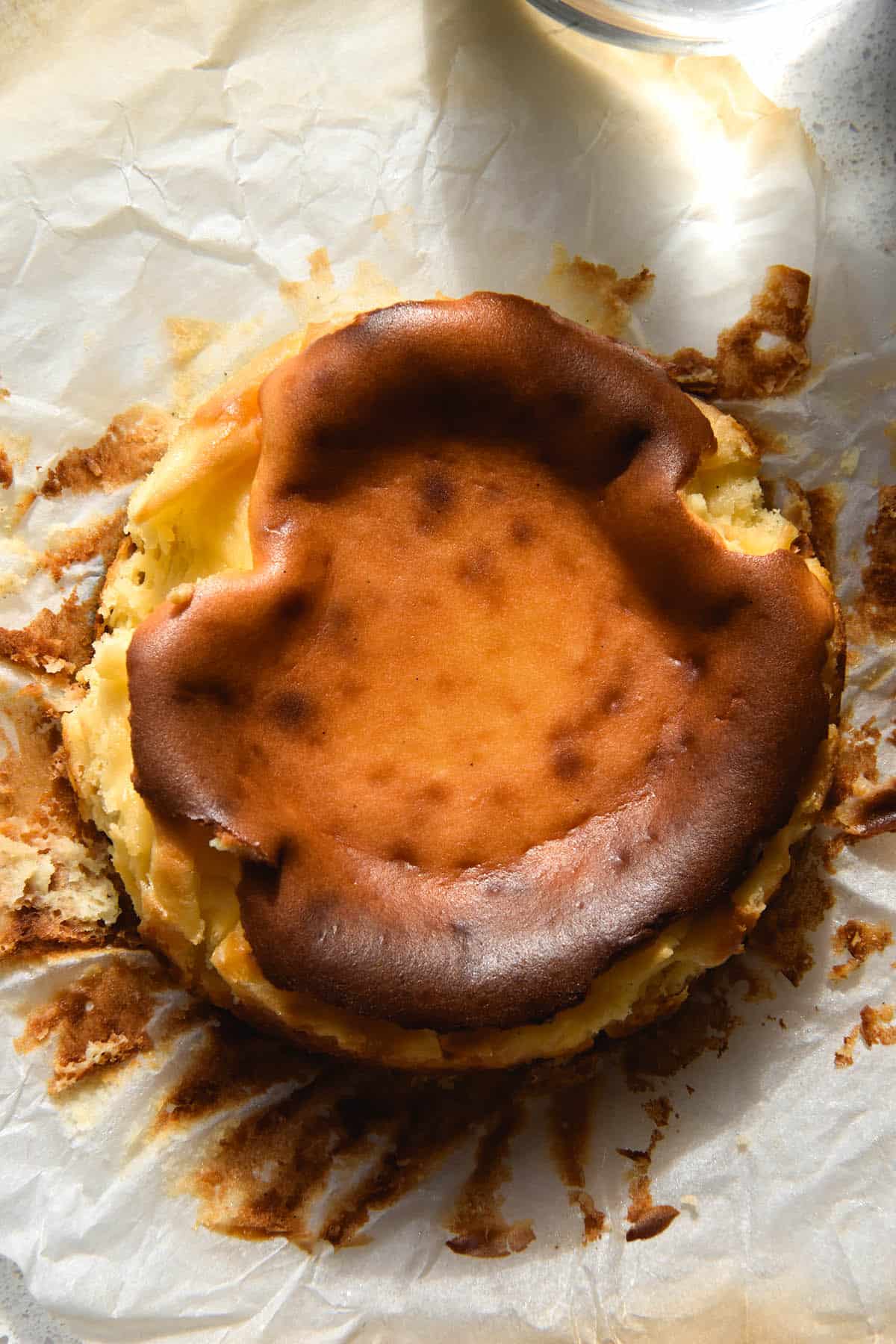 Lactose free lemon curd
The only way I will make lemon curd these days.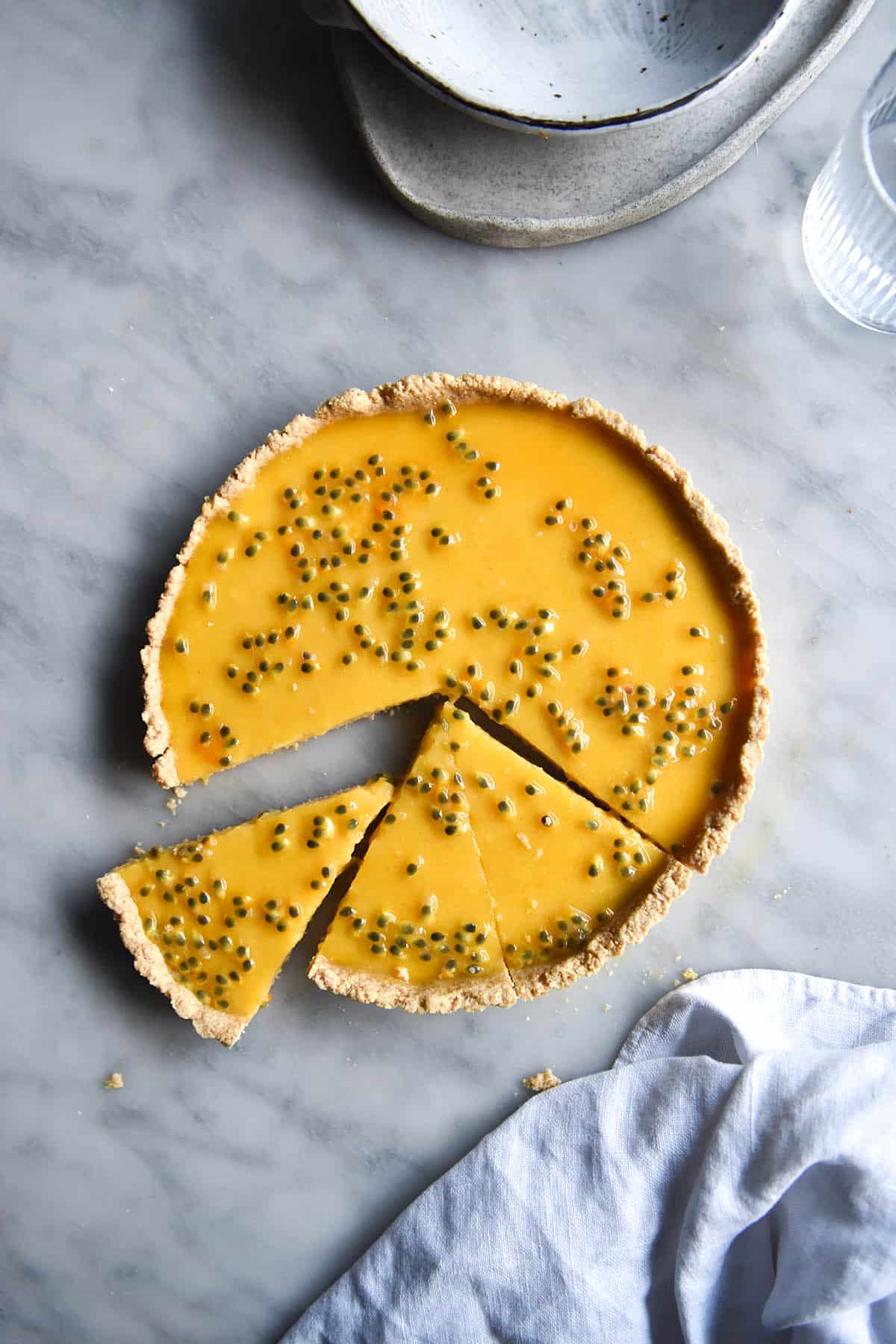 Babka
Rich and uber buttery yeasted babka dough from my cookbook, Intolerance Friendly Kitchen.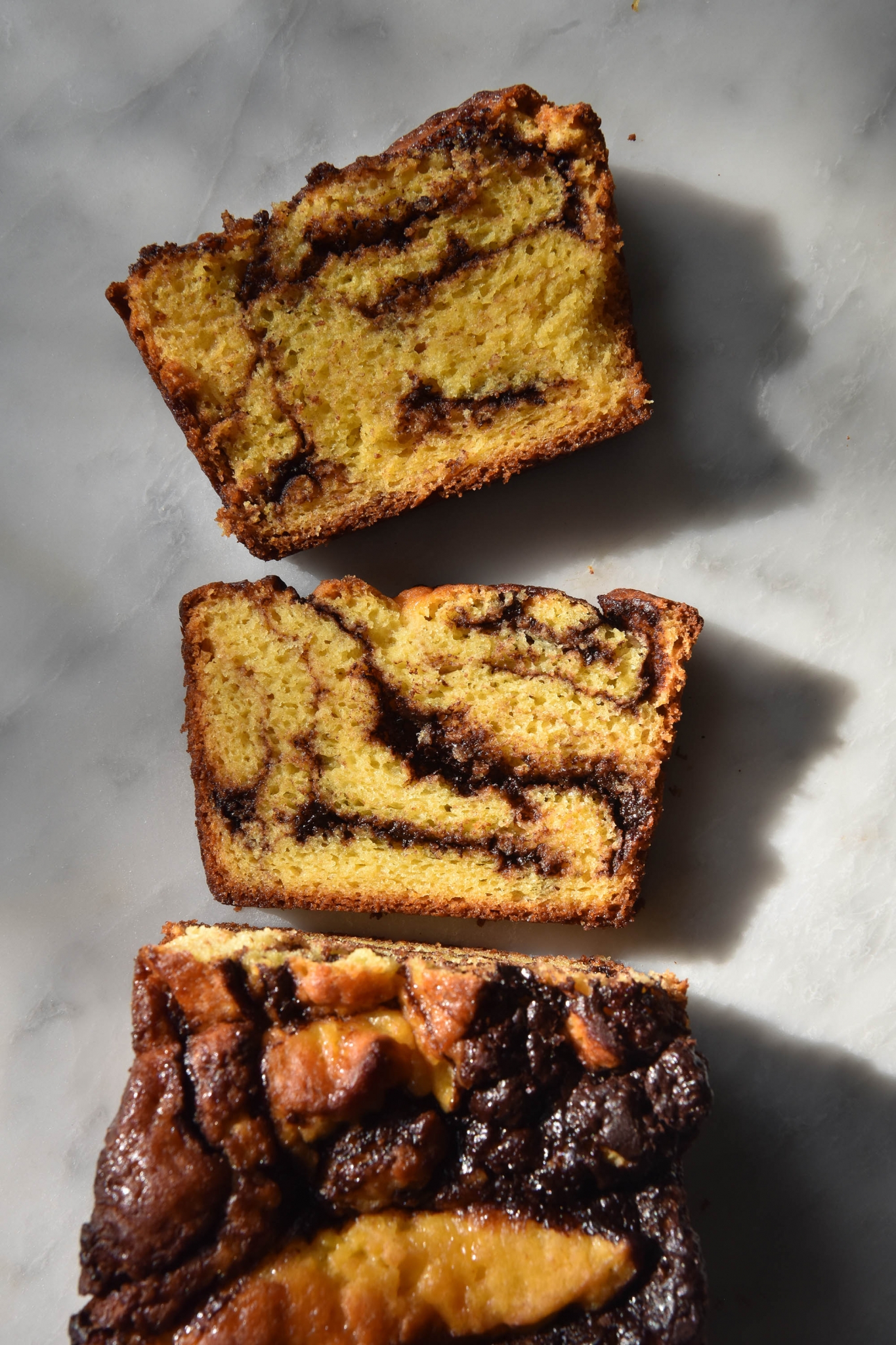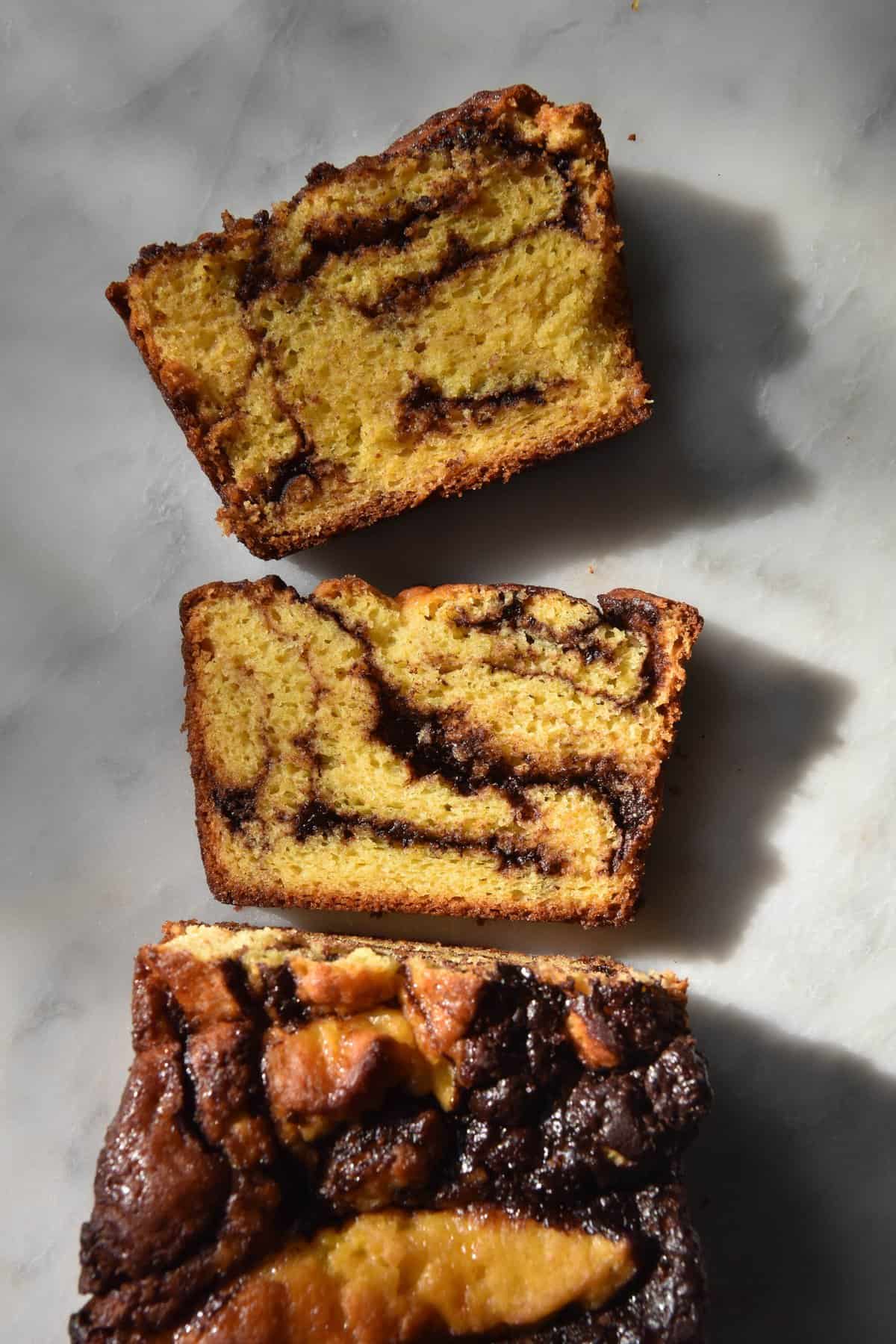 Pavlova with lactose free raspberry curd
This pavlova is topped with a low lactose raspberry yolk curd that uses the yolks leftover from the pavlova for a waste free low FODMAP dessert.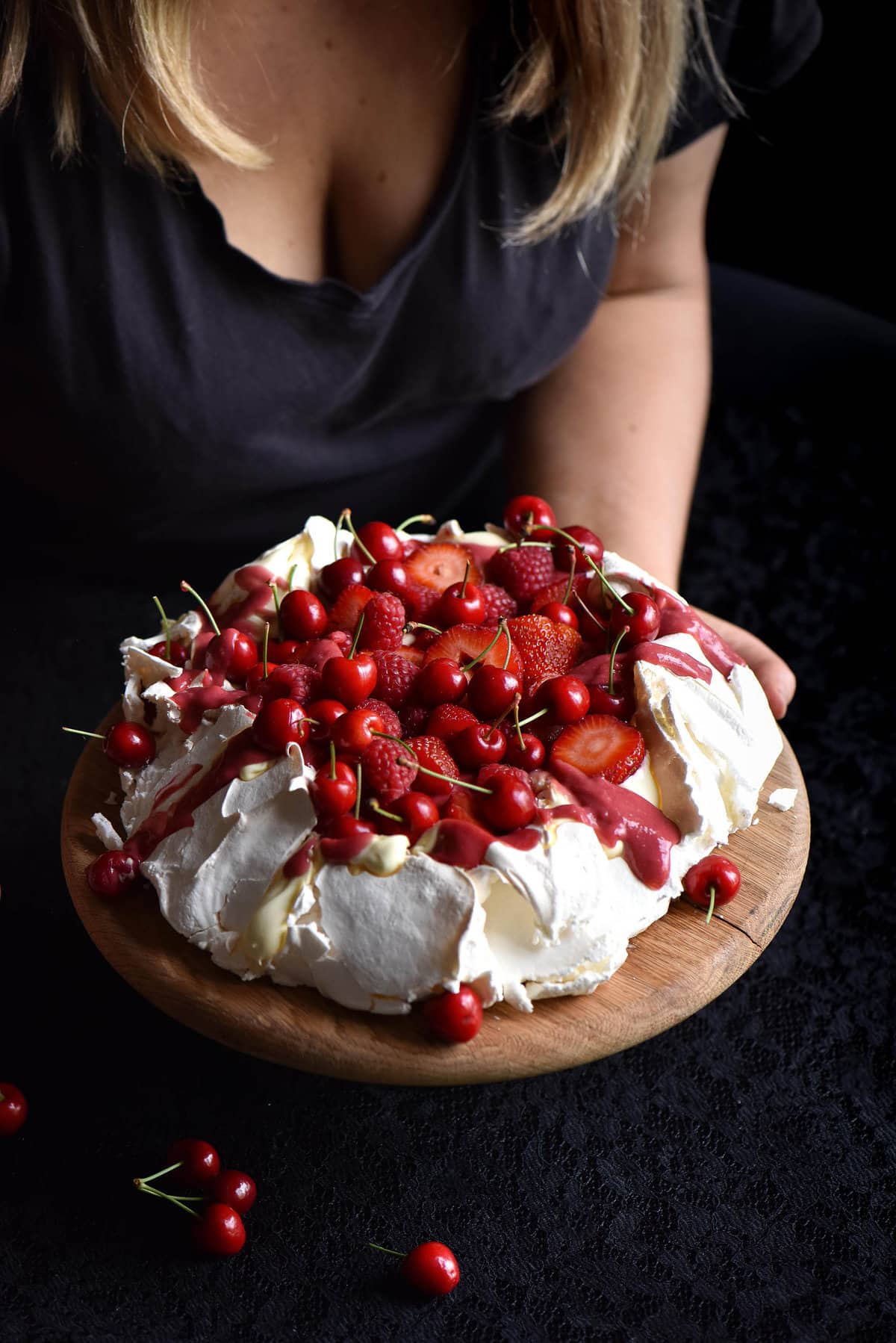 Small batch flourless brownies
Because sometimes you just don't need a full batch of brownies staring at you/asking to be eaten.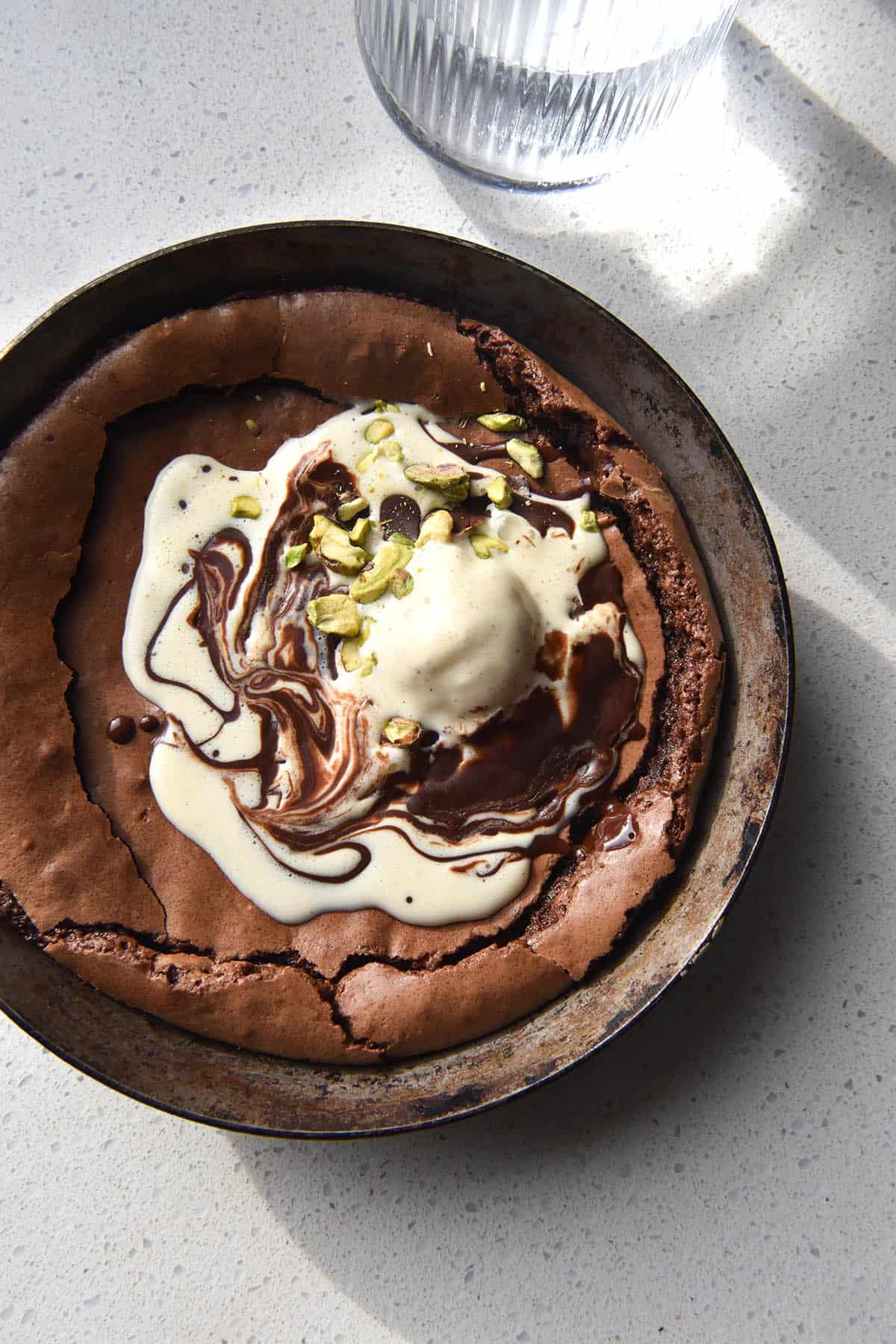 Lime curd tart with Graham cracker style crust
Lactose free curd strikes again – this time a lime curd in a gluten free Graham cracker style crust.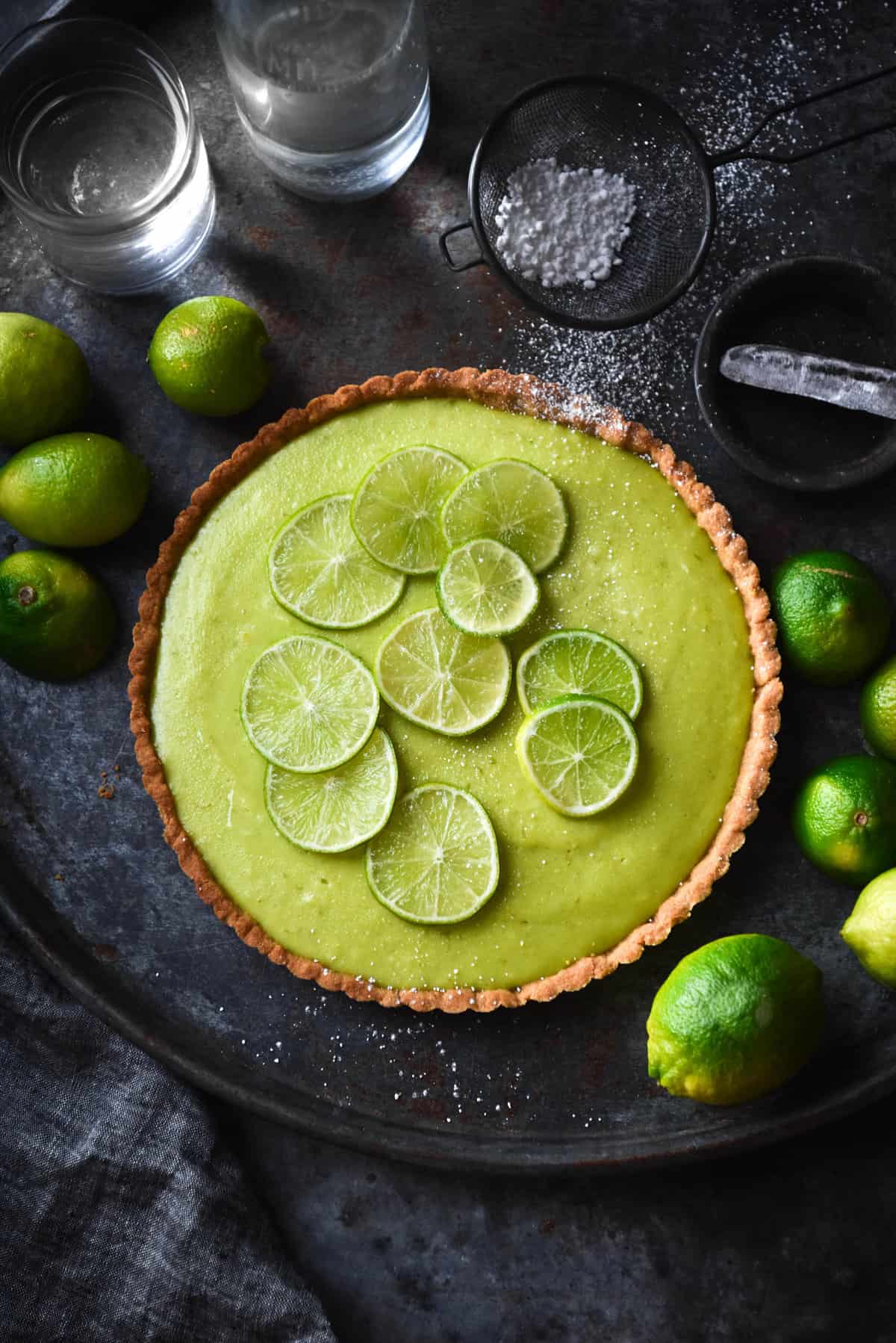 Vegan Hedgehog slice
Because EVERYONE needs some Hedgehog slice.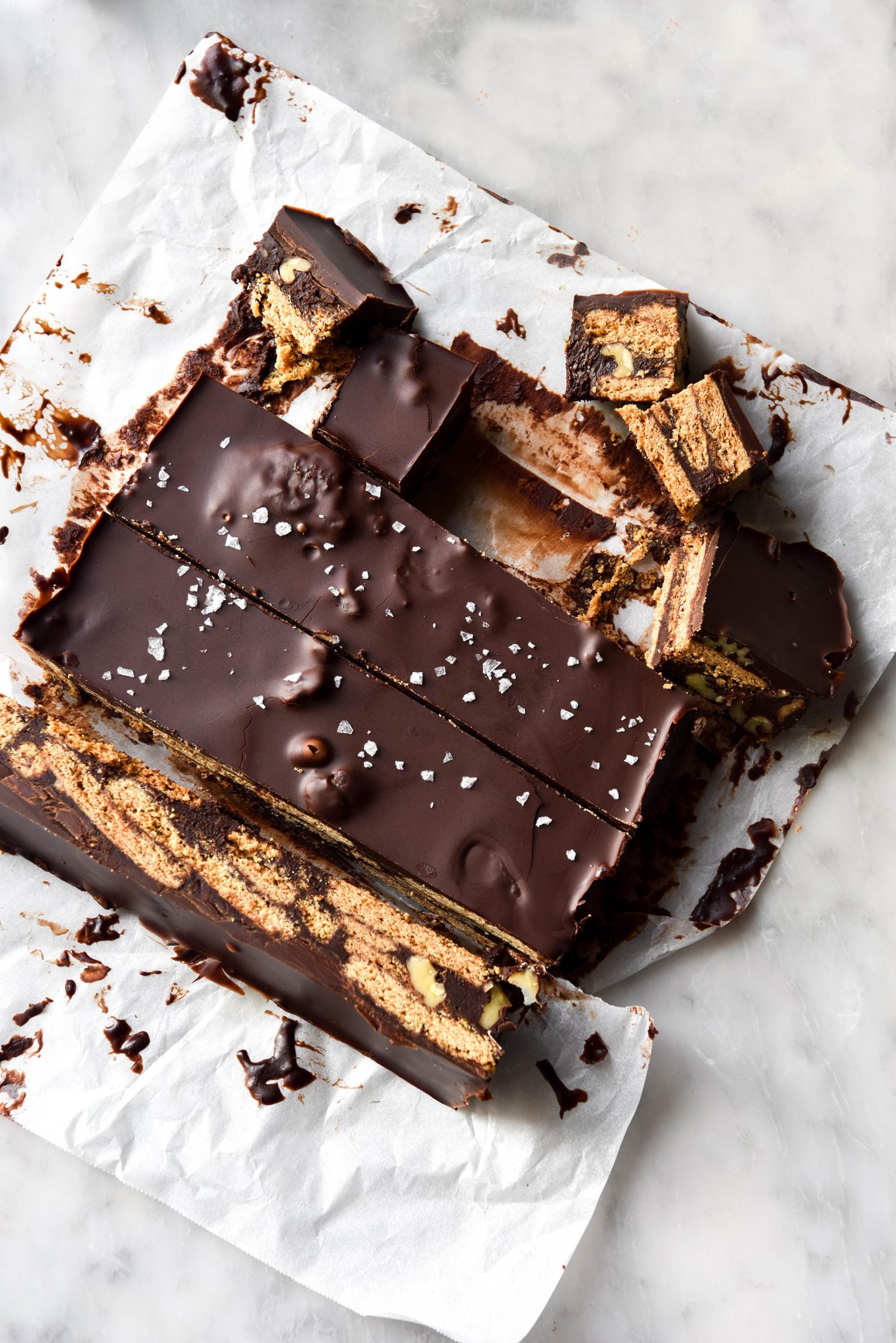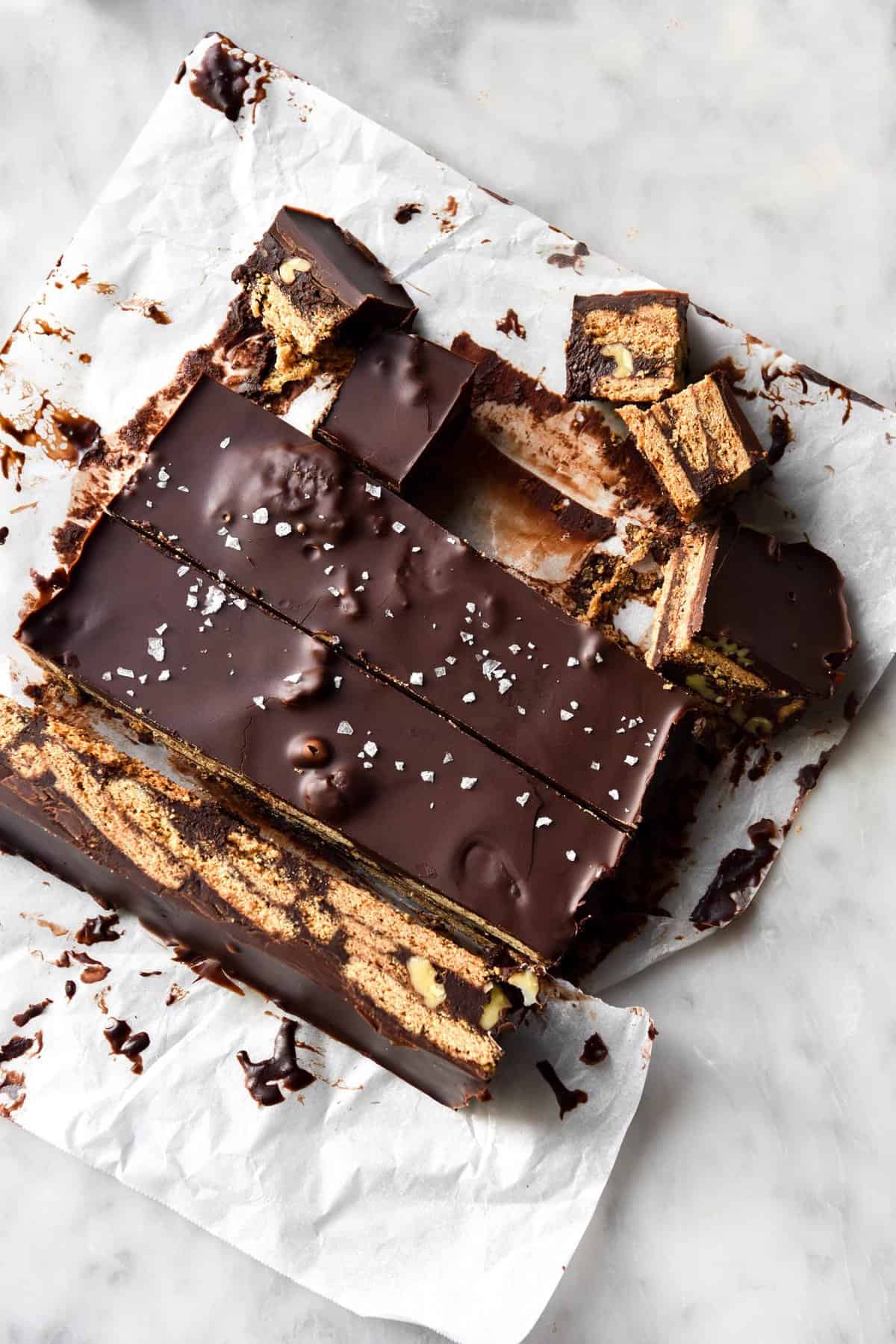 Low FODMAP Hedgehog slice
I put my homemade lactose free condensed milk recipe to work in this low lactose, low FODMAP and gluten free Hedgehog slice. This slice can easily be nut free to accomodate allergies, too.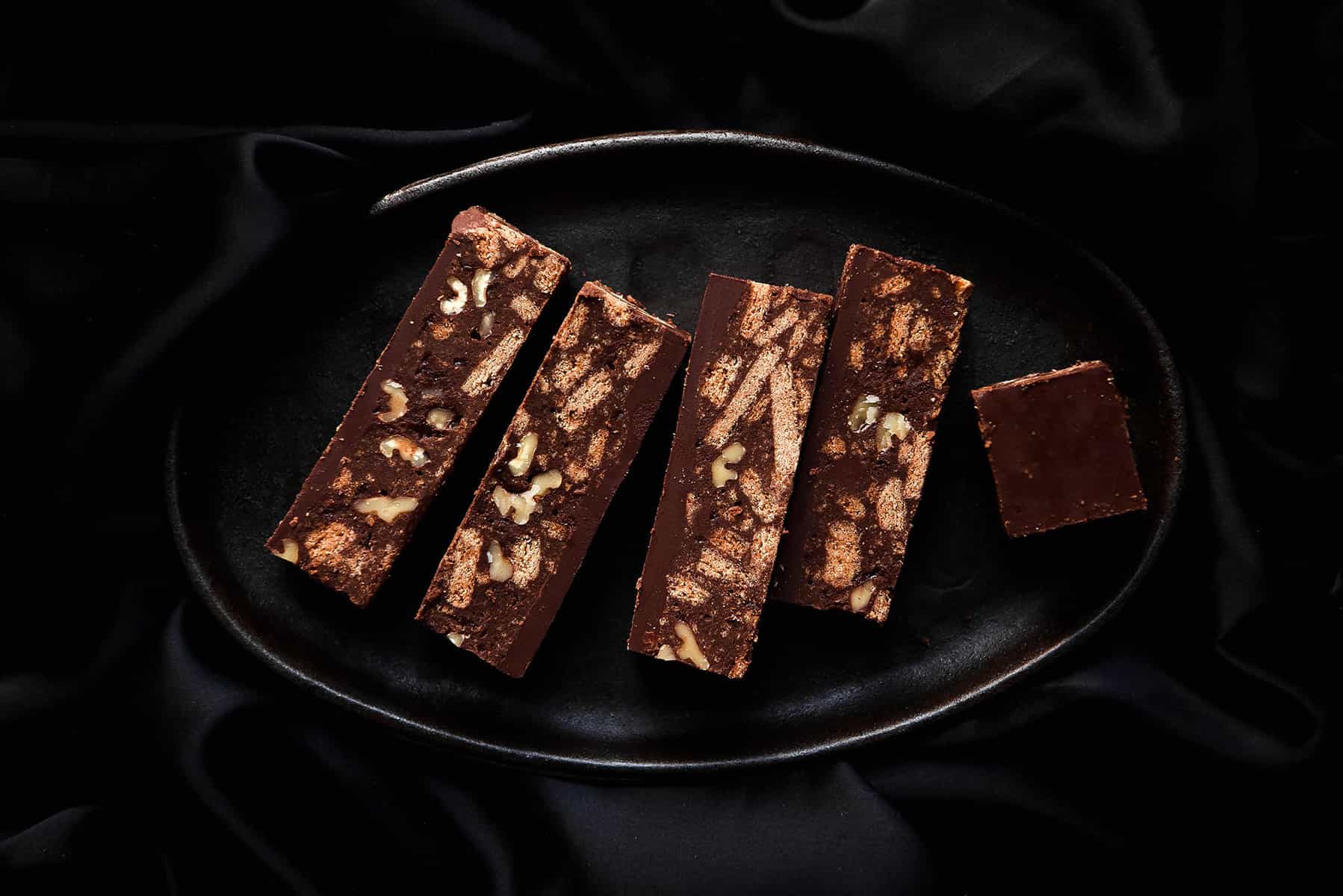 Baklava
This gluten free, low FODMAP baklava uses the gluten free puff pastry from my cookbook for a 'not quite baklava but still incredibly delicious' end result. Recipes for both the baklava and the gluten free puff pastry are in Intolerance Friendly Kitchen.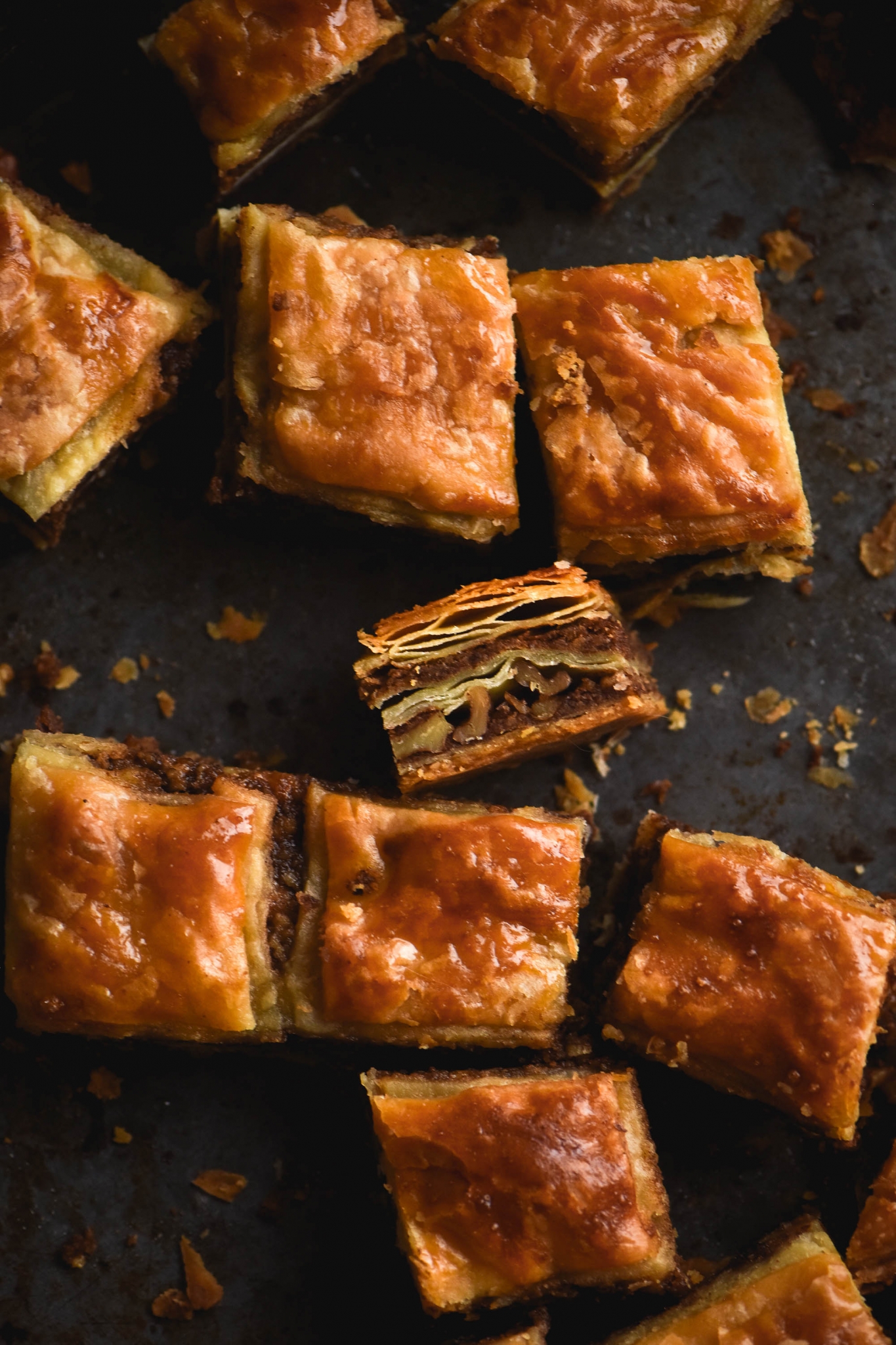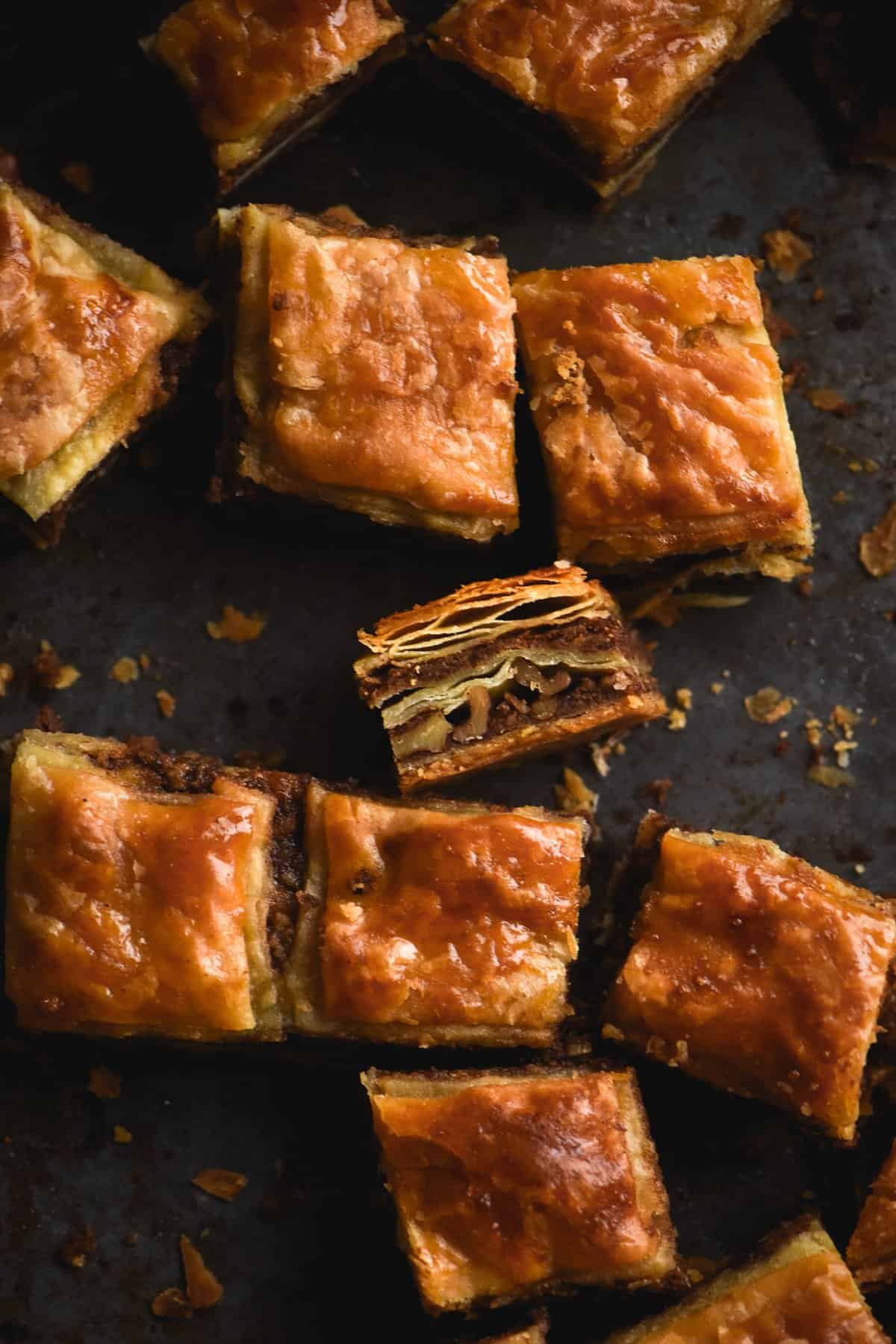 Brownie cookies
Fudgy, rich and delicious gluten free brownie cookies (with a grain free option) that are easy to make and easy to eat.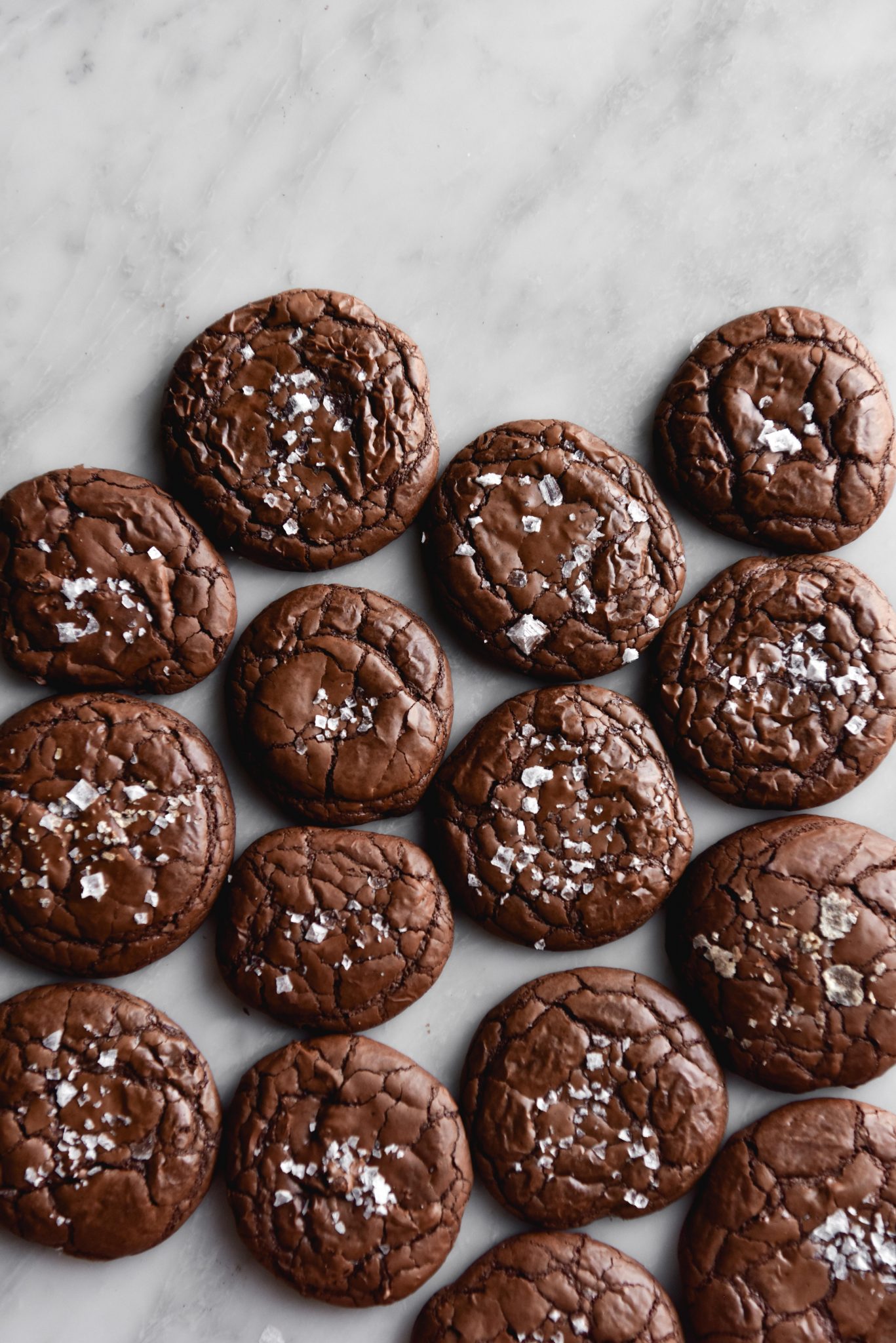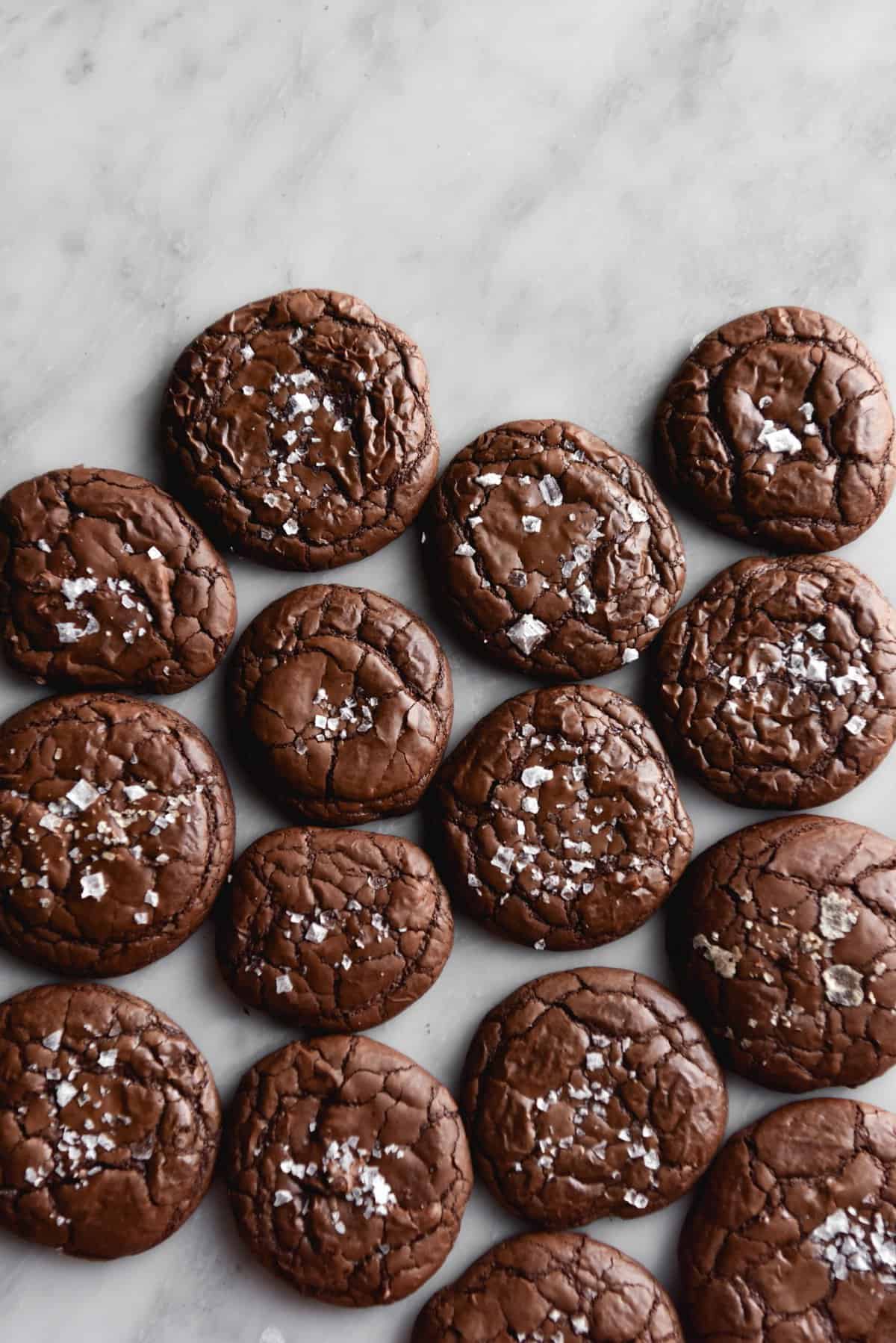 Flourless brownie cookies
Can't do grains or nuts? No worries. These completely flourless (no nut meal either) brownie cookies have your back.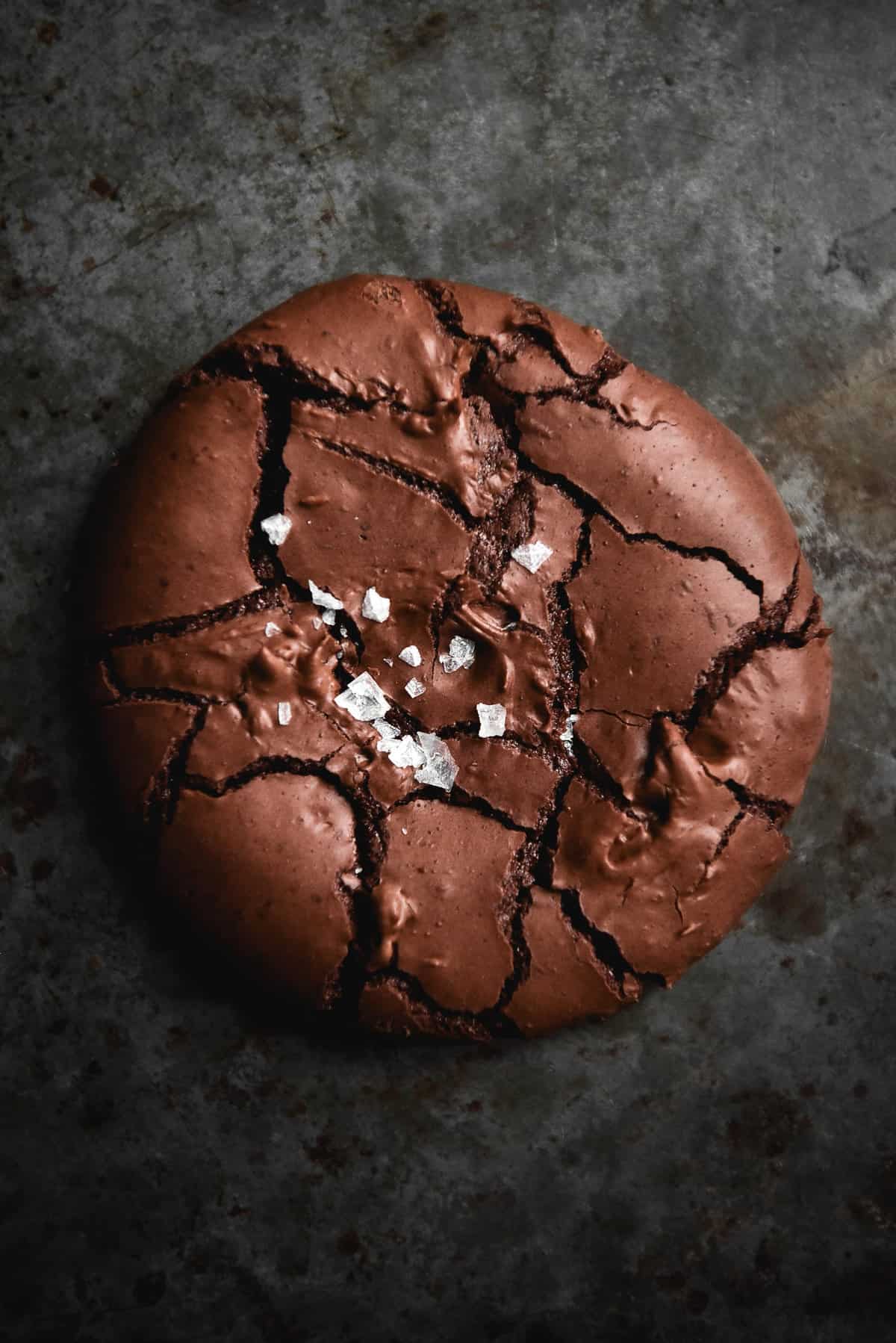 Spiced pumpkin loaf with chocolate chai icing
A festive and simple gluten free spiced pumpkin loaf with an optional but delicious chai spiced chocolate buttercream.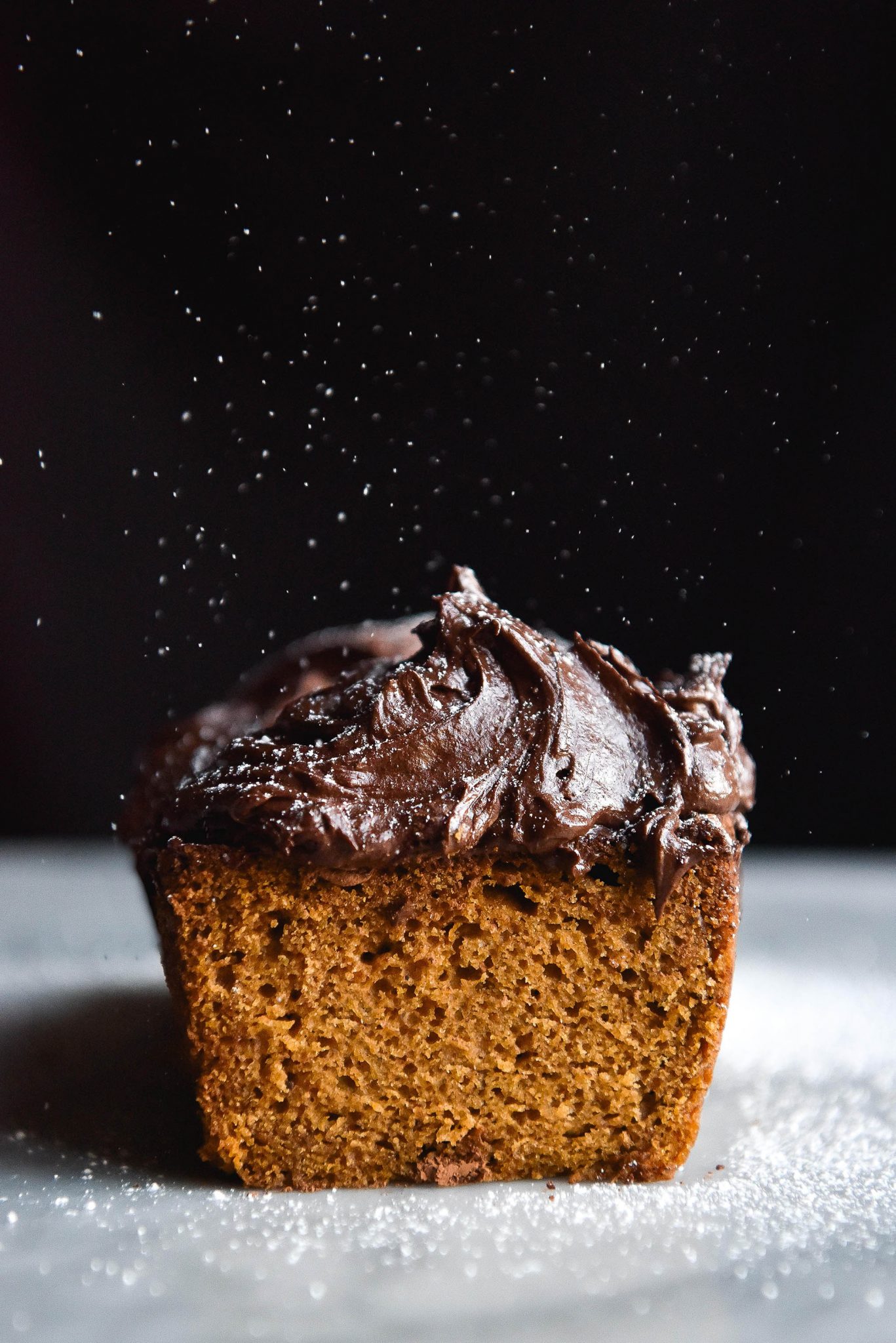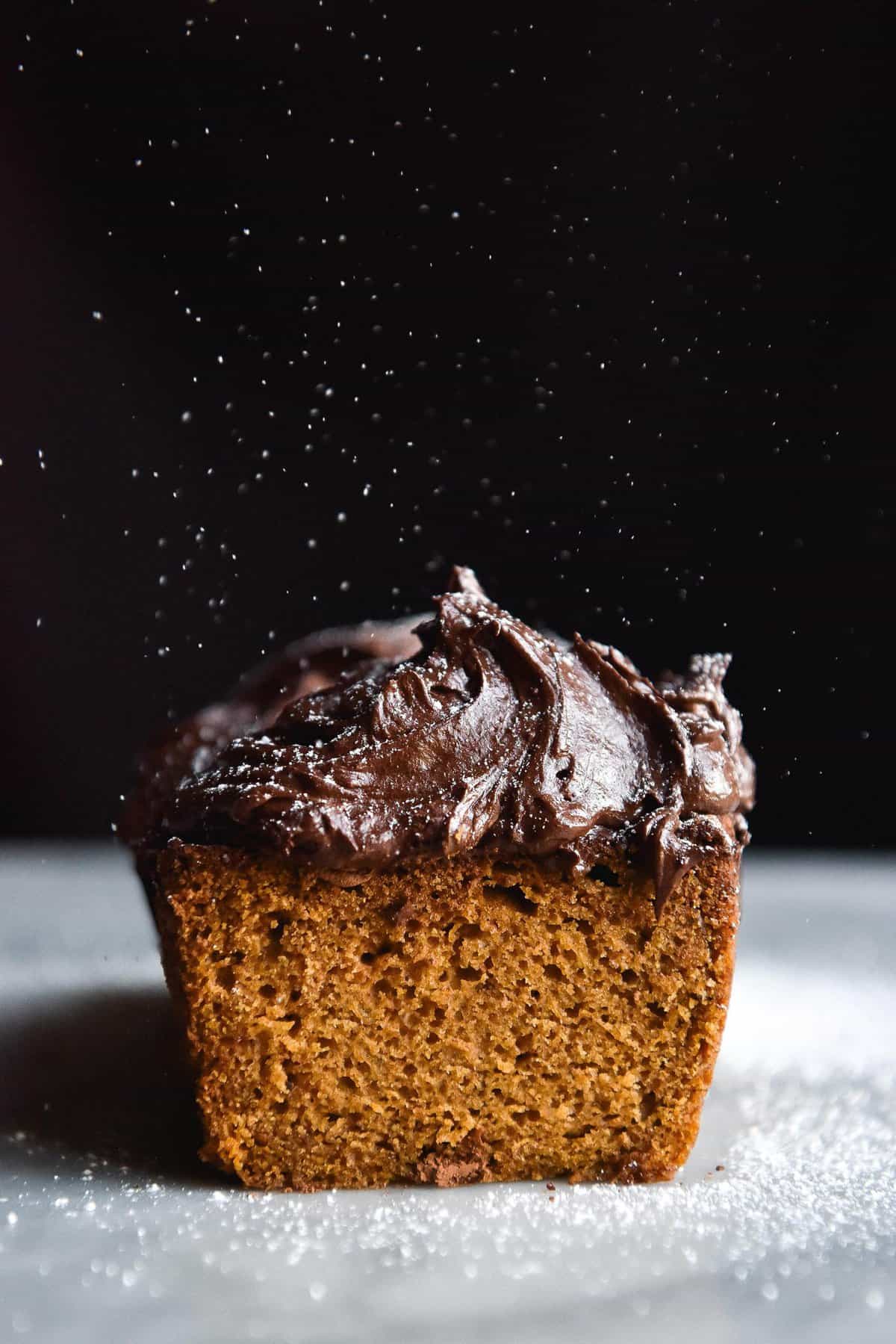 Strawberry cobbler
We've had the blueberry cobbler, so here's the strawberry cobbler. Easy, gluten free, and the perfect balance of fresh fruit and rich cobbler crumb.