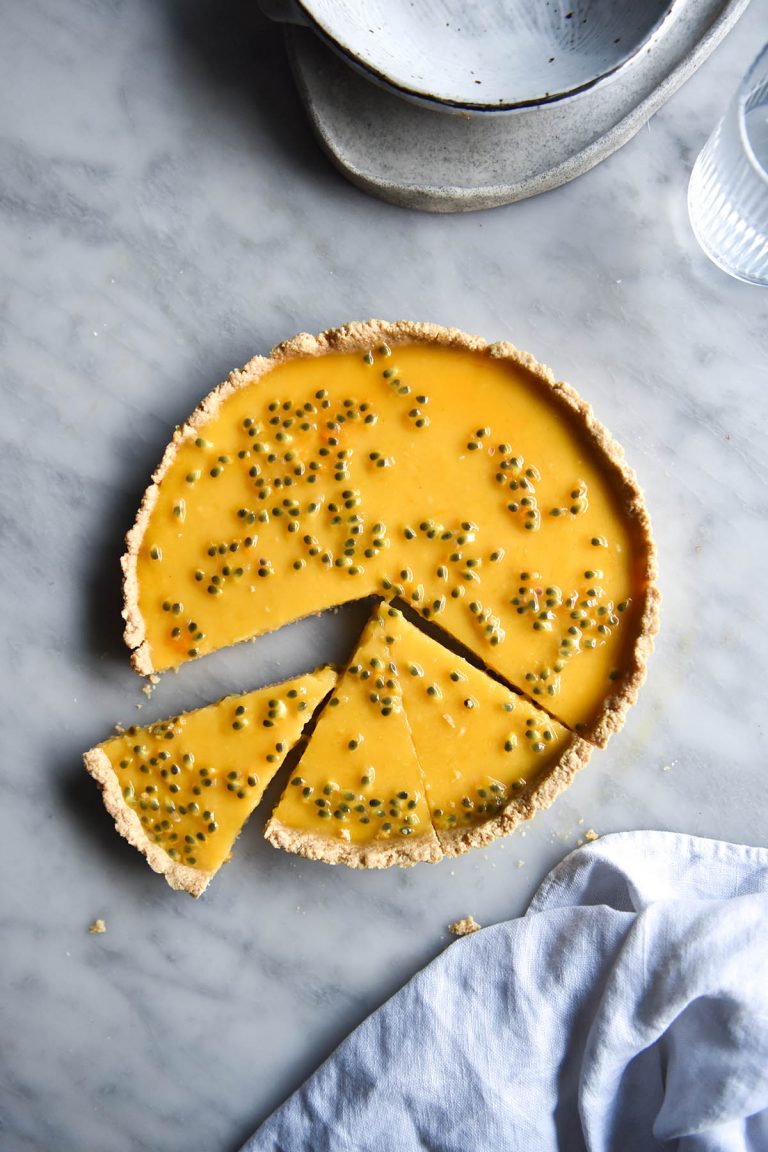 This dairy free lemon curd recipe is actually one from my first cookbook. While I was testing a dairy free option, I discovered that I actually preferred the dairy free version. Without butter, lemon curd has a sharp, bright and clear lemon flavour that is incredible. I loved it so much that this is the only way I make lemon curd these days.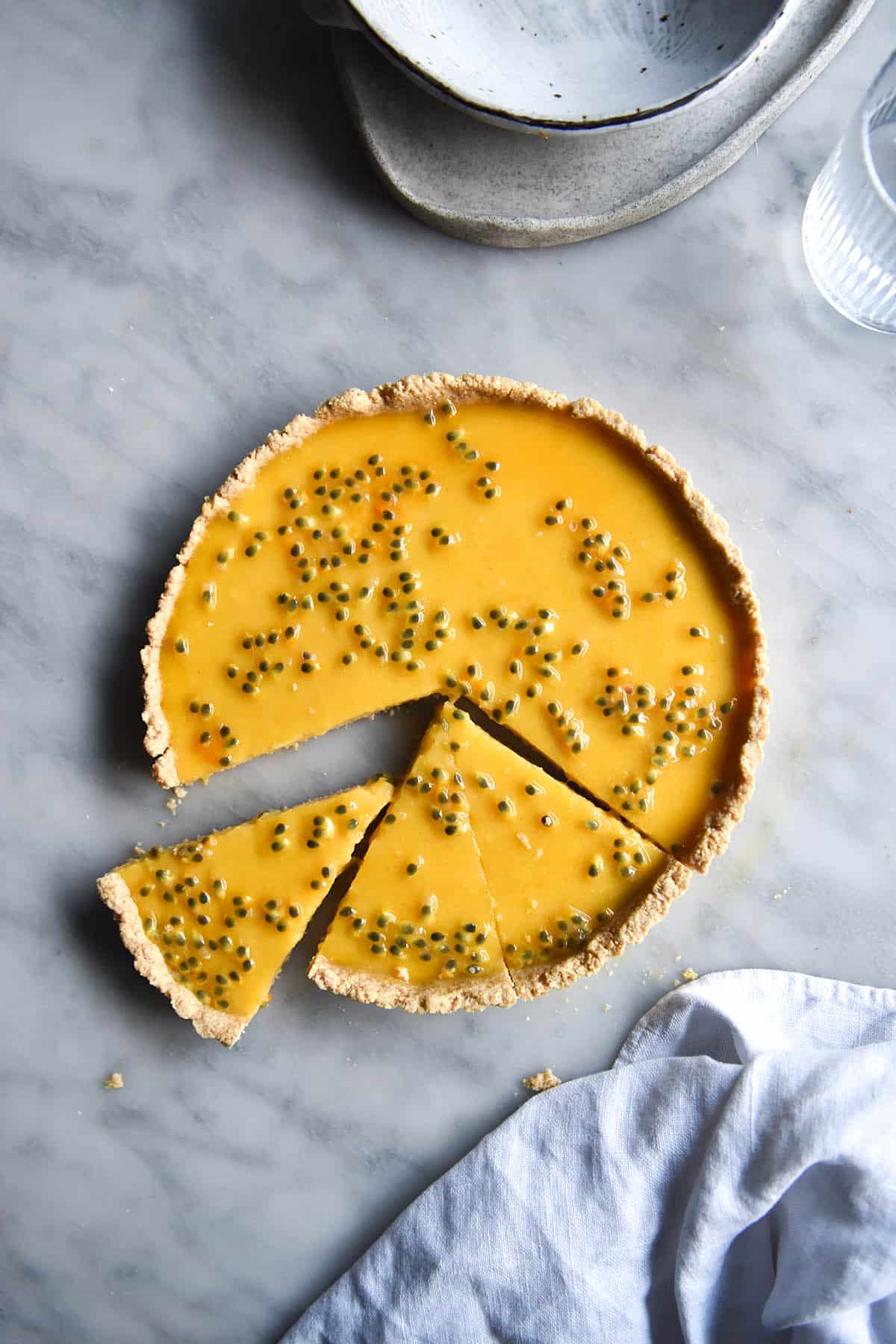 Dairy free lemon curd
This easy lemon curd recipe uses a simple mix of eggs, sugar, lemons and coconut oil. I know what you're thinking, and no: I promise you can't taste the coconut oil. It's an easy, accessible fat source that works perfectly in this dairy free lemon curd as it solidifies similarly to butter.
To amplify the lemon flavour, the recipe infuses the sugar with the lemon zest before it begins. This is a quick and simple way to amplify the flavour and create layers of lemony goodness.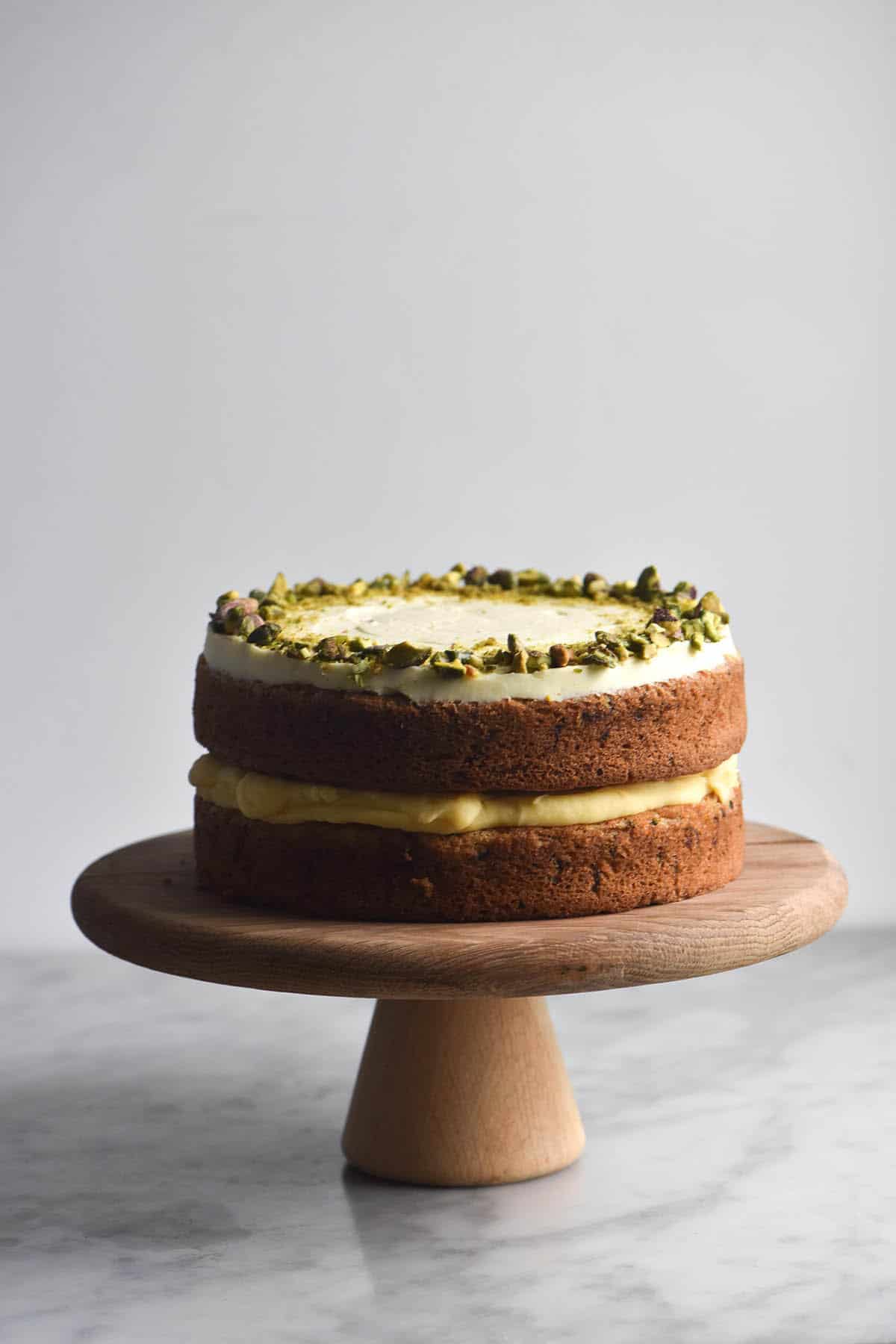 Can I make this dairy free curd with other fruit?
Yes. You can make this curd with lime or berries. I love the refreshing tartness that citrus brings, but berry curd is equally as delicious (and beautiful, too!). The berry curd also uses some lemon juice to maintain the perfect balance of sweet and sour.
In terms of lime curd, it's worth keeping in mind that because the eggs are yellow and lime juice is not really green, the colour can be a little muddy. In the image below, I used a little bit of green food dye to amp up the colour. Below is an image of the lime curd tart recipe you can find here.
I haven't tried making a grapefruit curd or an orange curd. While grapefruit would be tart enough on it's own, orange curd would likely need some lemon or lime juice to keep the flavours in check.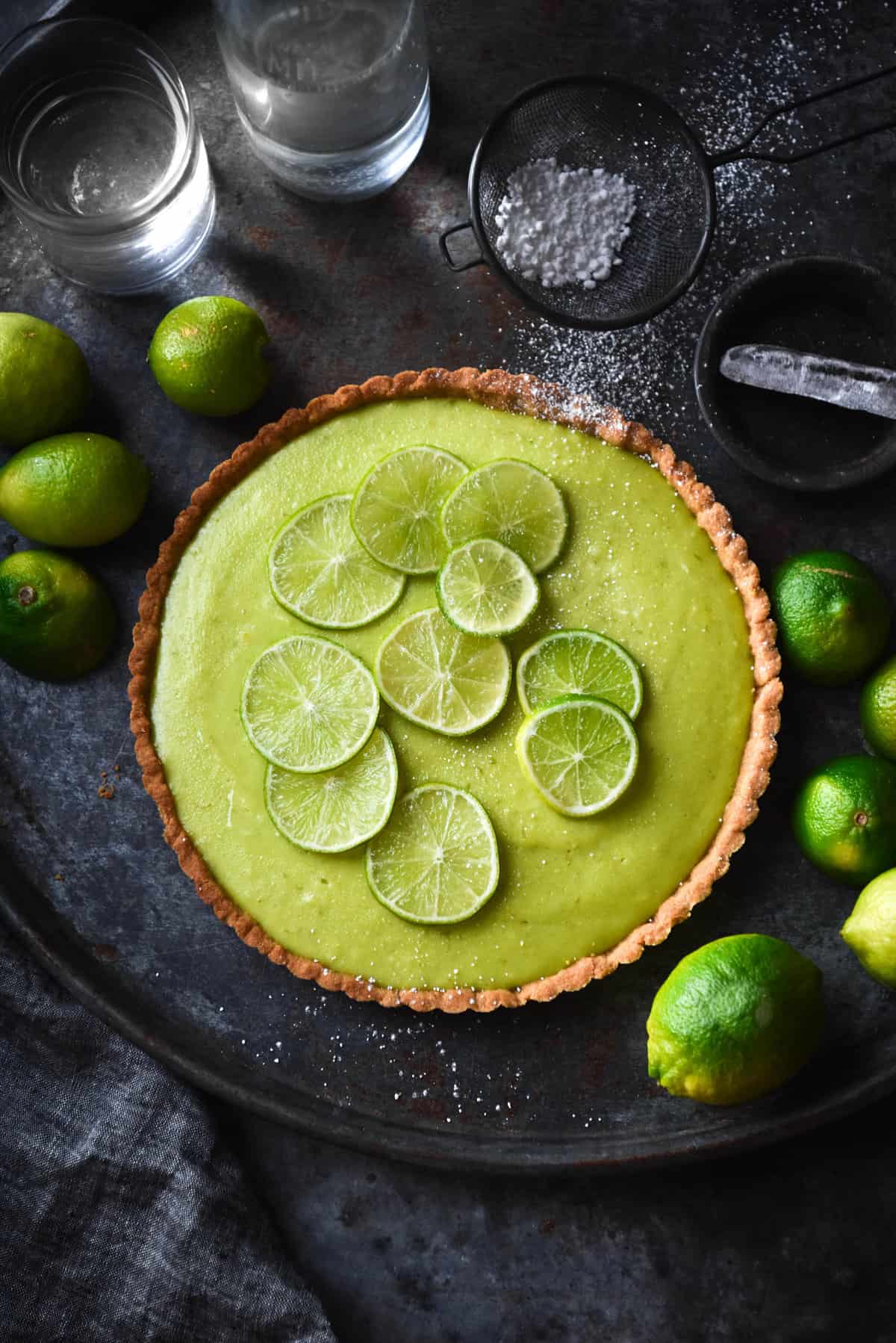 Where can I use this dairy free lemon curd?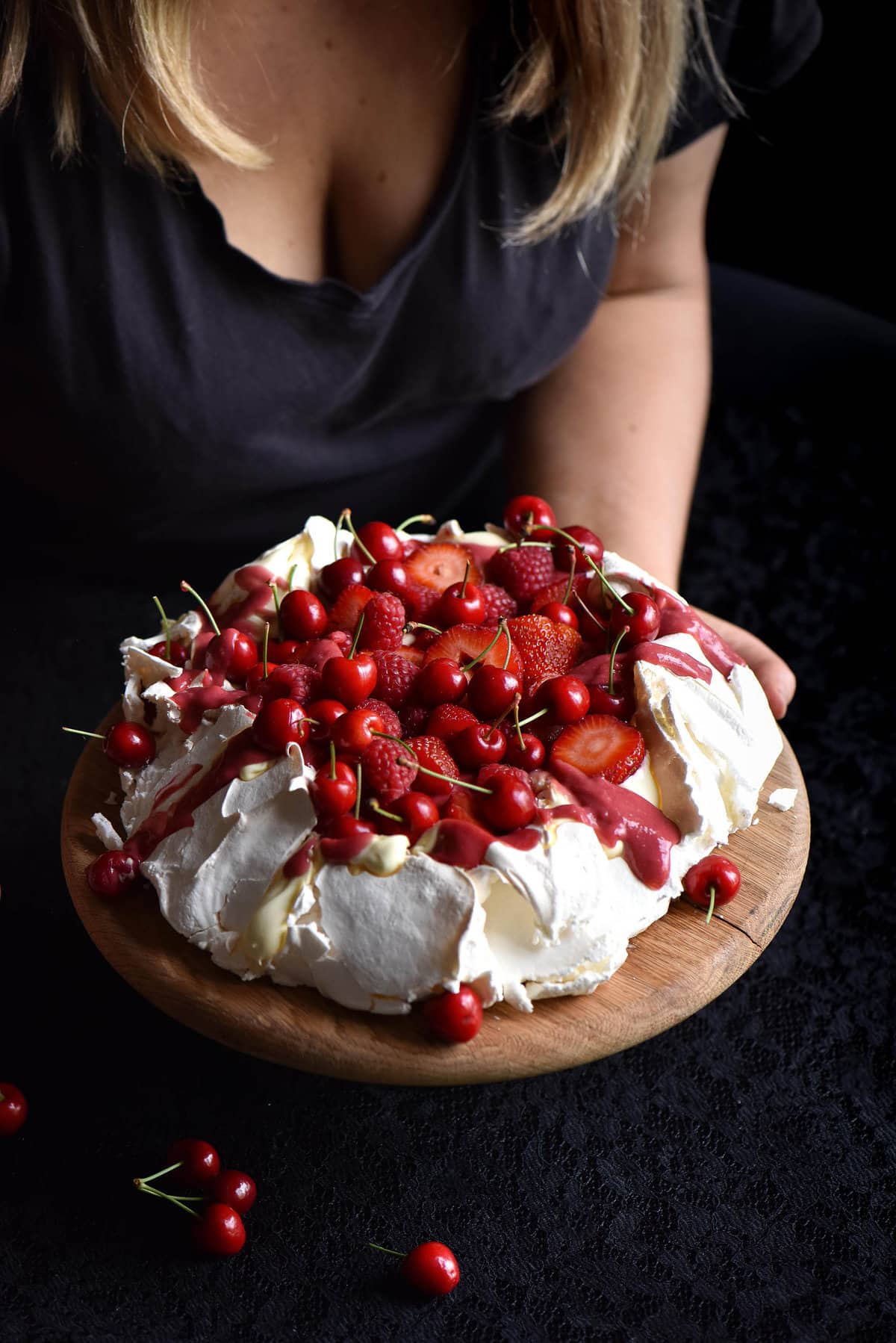 Ingredient notes
Caster, superfine or granulated sugar will all work in this lemon curd. I haven'r tried any sugar substitutes (such as monkfruit or allulose) or 'refined sugar free' sugars.
Eggs are necessary in this recipe, and I haven't tested a vegan version.
You can use regular or Meyer lemons in this curd. Meyer lemons are a sweeter, less tart variety. While I'm normally a Meyer fan, I quite like the tartness of regular lemons to play off against the sugar.
I PROMISE you can't taste the coconut oil in this curd. Personally I am not a fan of tasting coconut where it needn't be either, so I get it. If you're particularly concerned, use deoderised coconut oil. This can sometimes be called refined, or tasteless/odourless. It really tastes of nothing, which I find incredibly cool. This makes a great fill in for traditional coconut oil if you don't like the taste but don't have an allergy to coconut.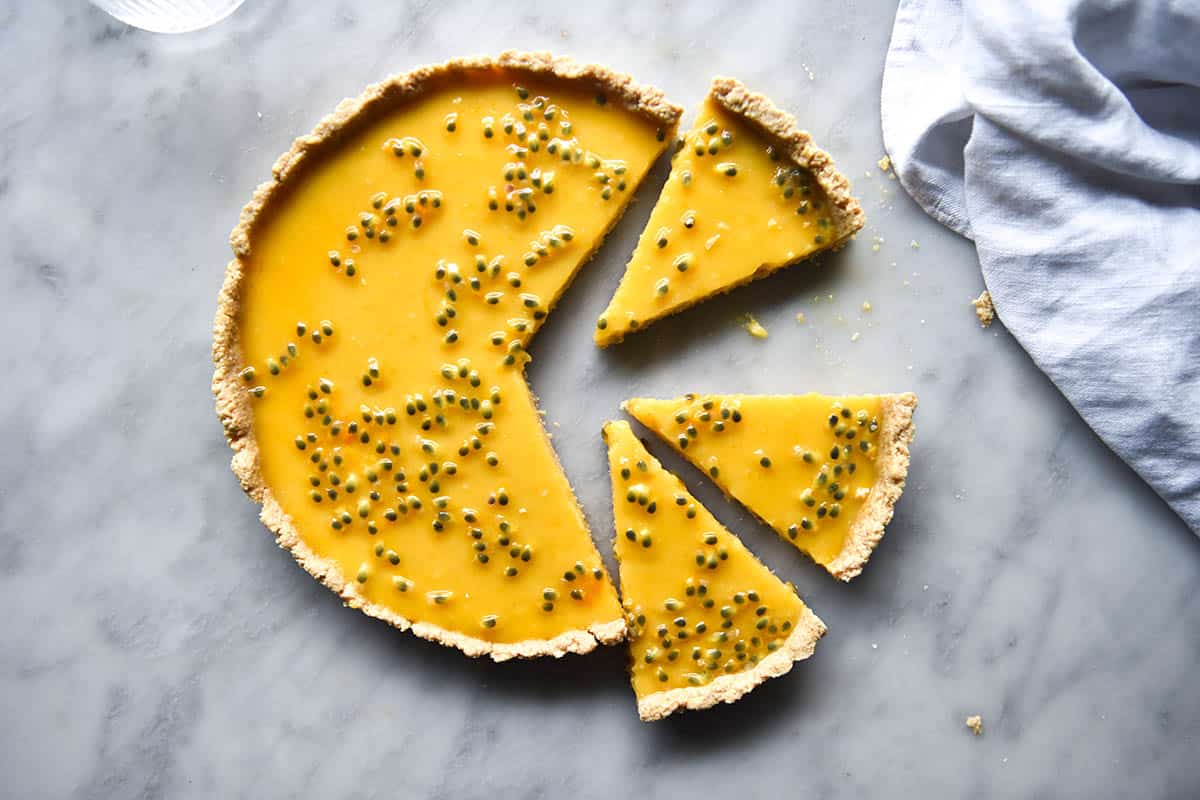 Dairy free curd making tips
Rubbing the lemon zest into the sugar really makes a difference in flavour and is well worth your time.
Cooking the curd on a double boiler and on a low heat is the best way to ensure your curd is nice and smooth.
Room temperature eggs are best for curd making.
Keep a watchful eye on the curd and take it off the heat if it looks like it's curdling. You can have an ice bath ready to place the bowl in if you're cautious.
If in doubt, undercook it rather than overcook. Under-cooked curd can be fixed, overcooked has little gritty bits of egg white which are not pleasant.
Sometimes you can save a lightly overcooked curd by pushing it gently through a sieve. Hopefully this will aid you in removing some of the overcooked pieces.
The curd is ready when it coats the back of a spoon. It does thicken a little bit as it cools.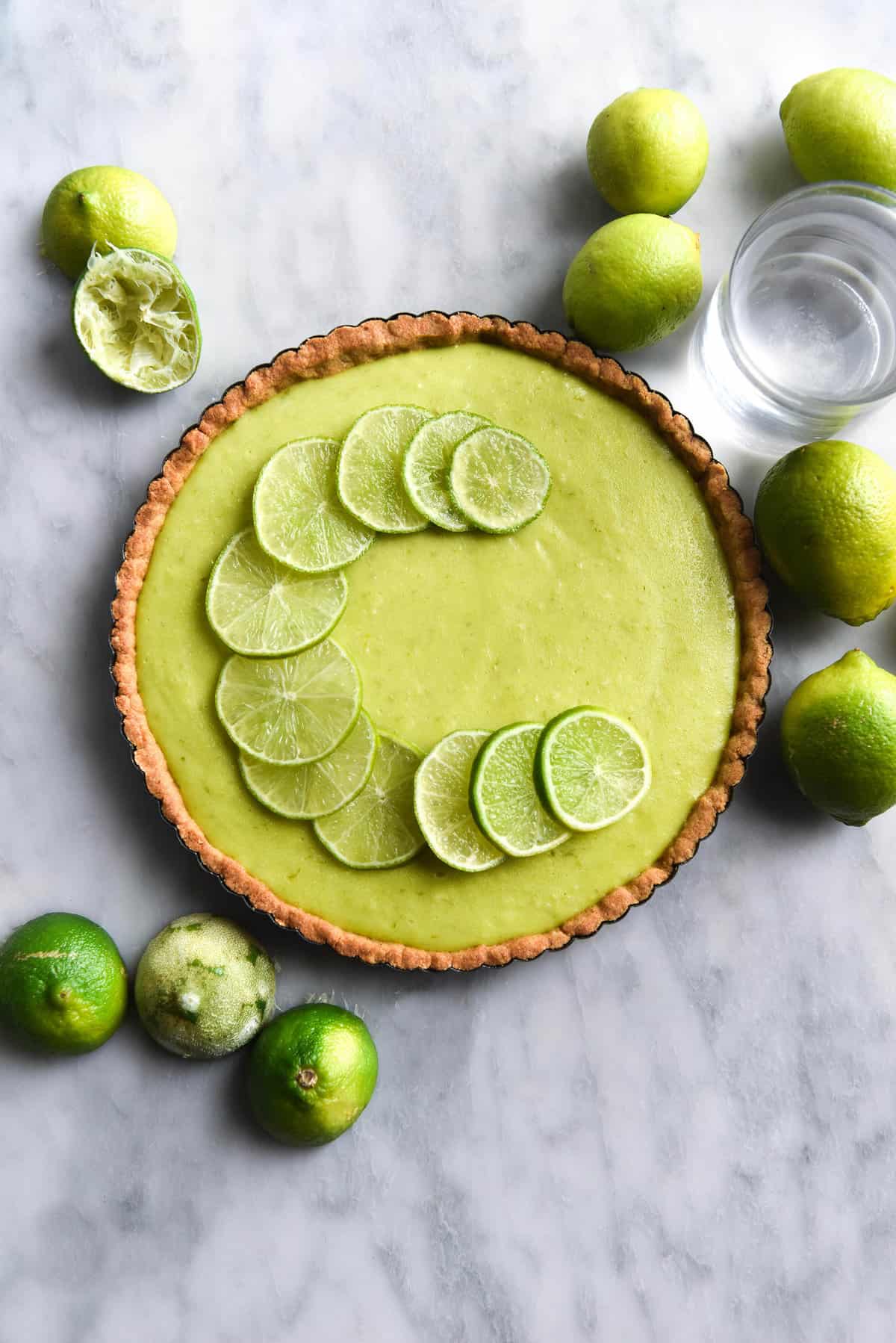 More dairy free dessert recipes
Dairy free lemon curd
Cups and measures are in Australian cups. Use gram and ml for international accuracy.
Ingredients
110

g

(1/2 cup) caster or white sugar

Zest of 1-2 large lemons

180

ml

(3/4 cup) lemon juice

125

ml

(1/2 cup) melted coconut oil

4

extra large eggs
Instructions
Place the sugar and lemon zest in a medium heat proof bowl. Use your fingers to rub the lime zest into the sugar. Set the bowl over a small saucepan 1/4 filled with water over a low-medium heat. Ensure the water won't touch the bowl.

Add the remaining ingredients and whisk to combine. It will take a few minutes for them to come together. Once they do, continue whisking for 5-10 minutes, or until the curd has thickened and coats the back of a spoon. As soon as it does, remove it from the heat. If you're cautious, you can plunge the bowl base into an ice or cold water bath to stop the curd from cooking.

Cover the curd with plastic wrap, flush to the curd itself so it doesn't develop a skin. Place in the fridge and allow to cool completely (if you're not using it straight away) before decanting into a clean, airtight container. Use it within a week or freeze it to preserve it for longer.