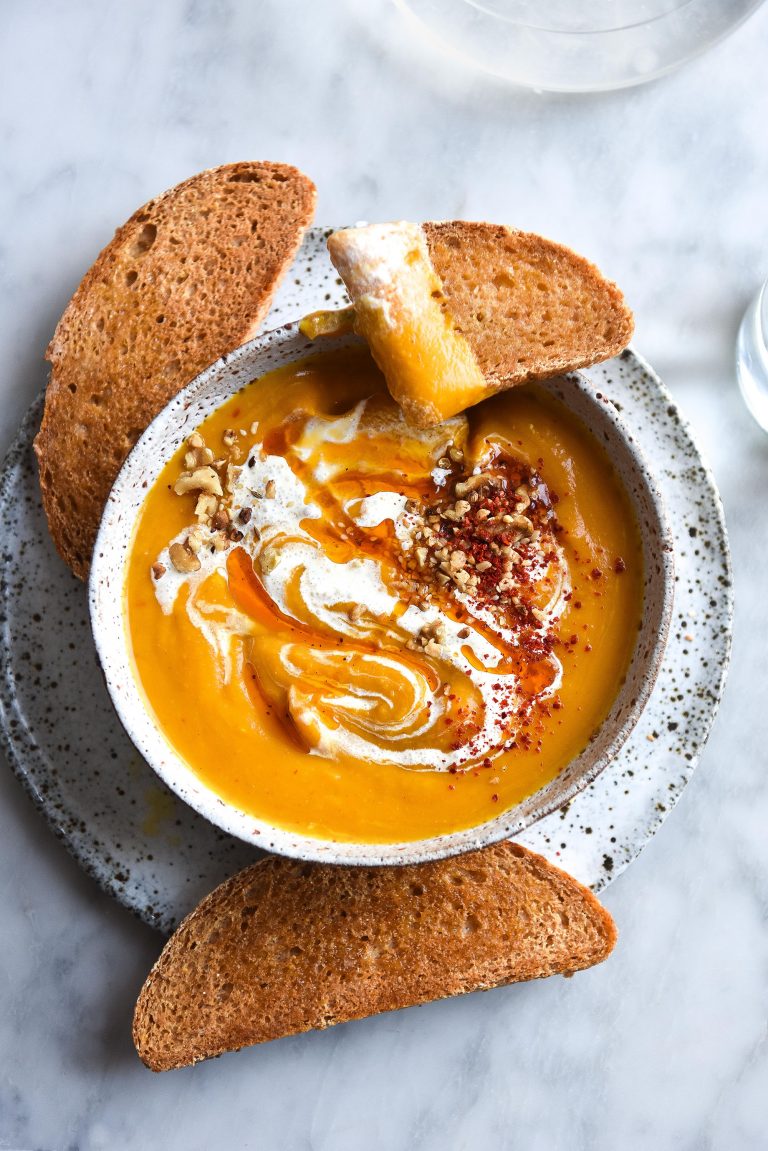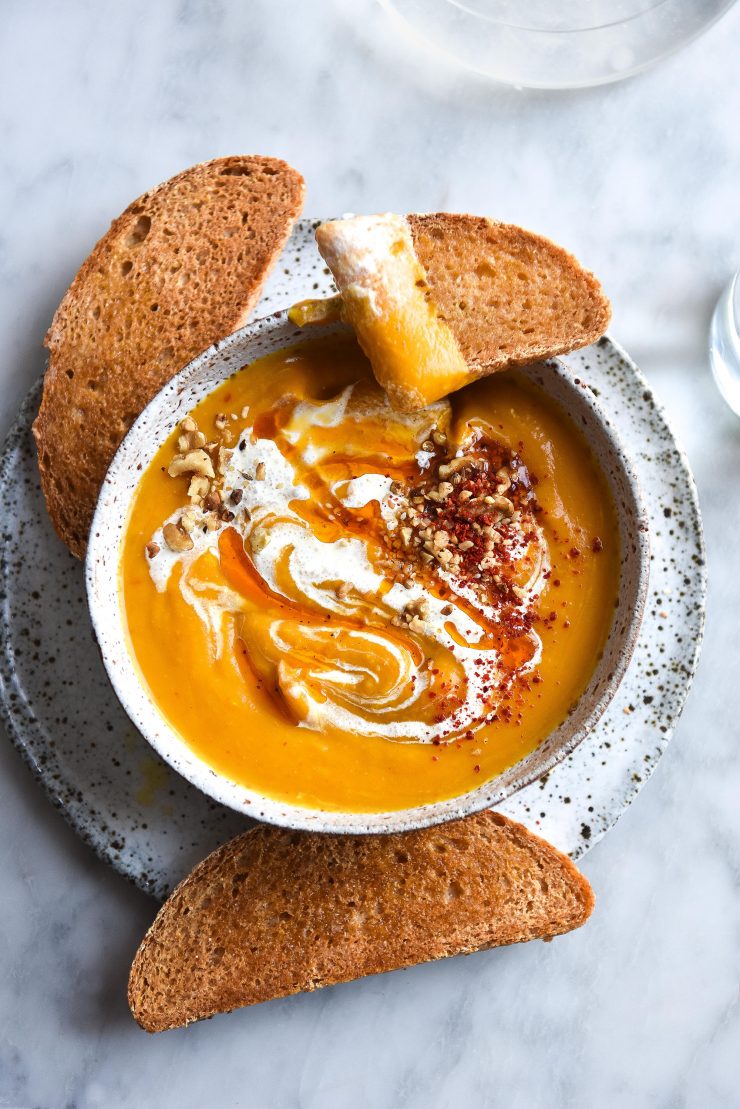 It's coming up to soup season here in Australia, so I wanted to make a roundup of all my low FODMAP soup recipes. There's nothing better than a bowl of soup on a cold winter night (aside from discovering frozen leftovers when you're hungry). As such, I thought having all my soups in one place was the perfect way to bring in autumn. I'm always keen to develop more soup recipes, so let me know if there's one you'd like to see.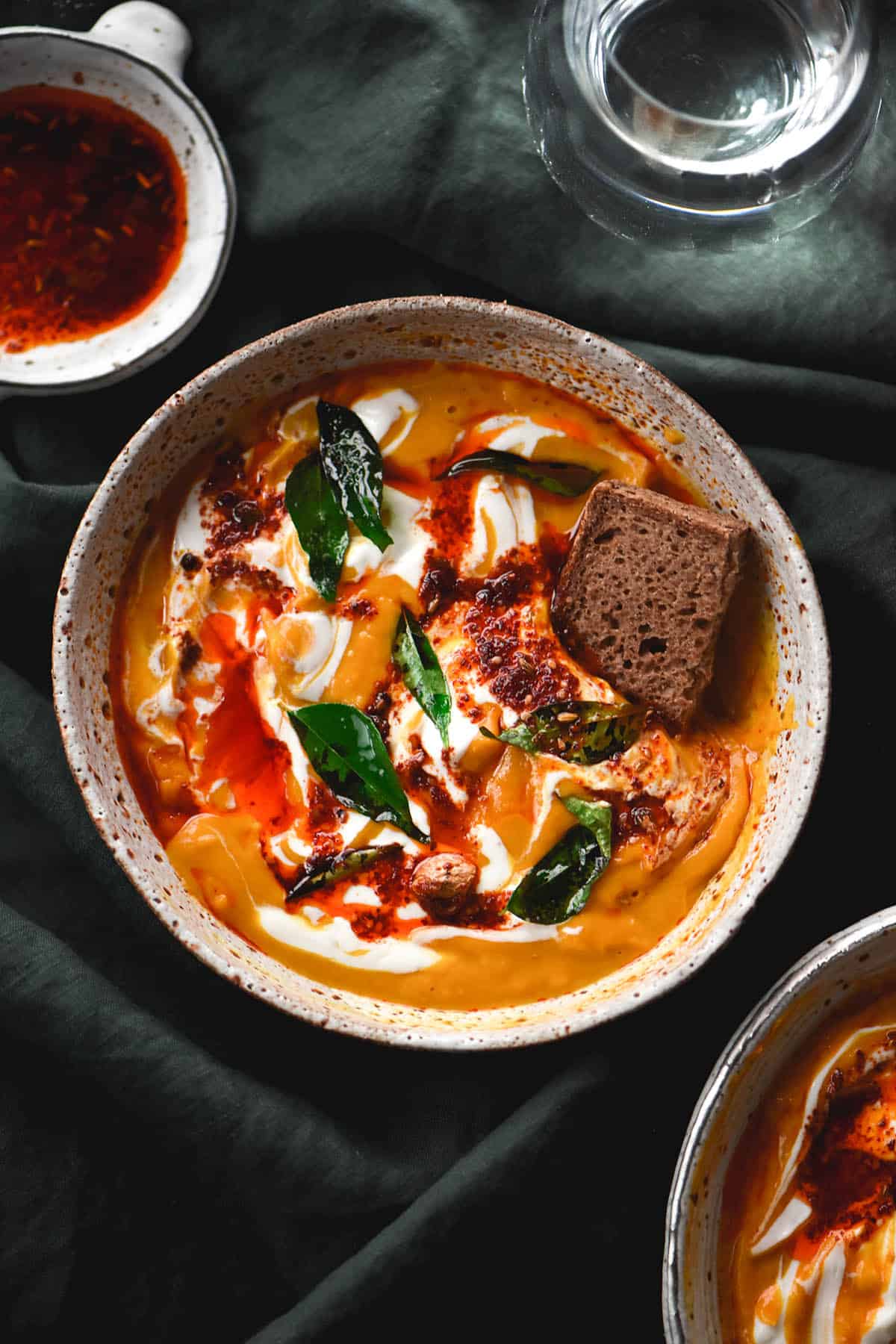 Low FODMAP soup recipes
These soup recipes are all low FODMAP and vegetarian or vegan, as well as gluten free. They are mostly grain free, except the recipes which contain pasta.
If you're looking for more low FODMAP and gluten free recipes: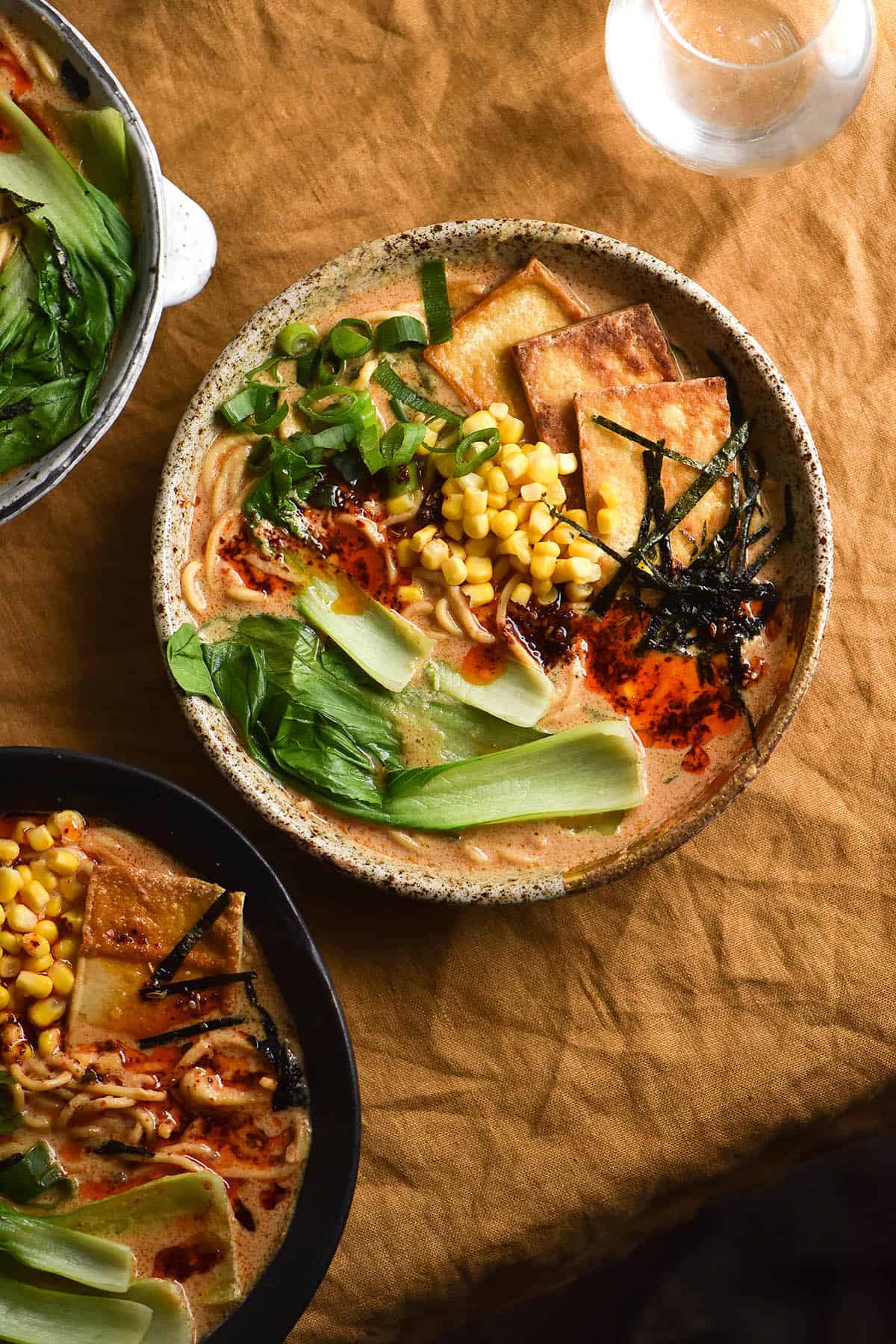 Pumpkin soup
Pumpkin soup is just one of those things that you could eat daily and never tire of. This version is very simple but delicious with some good pumpkin. There's options to roast the pumpkin beforehand or cook it straight in the soup, too.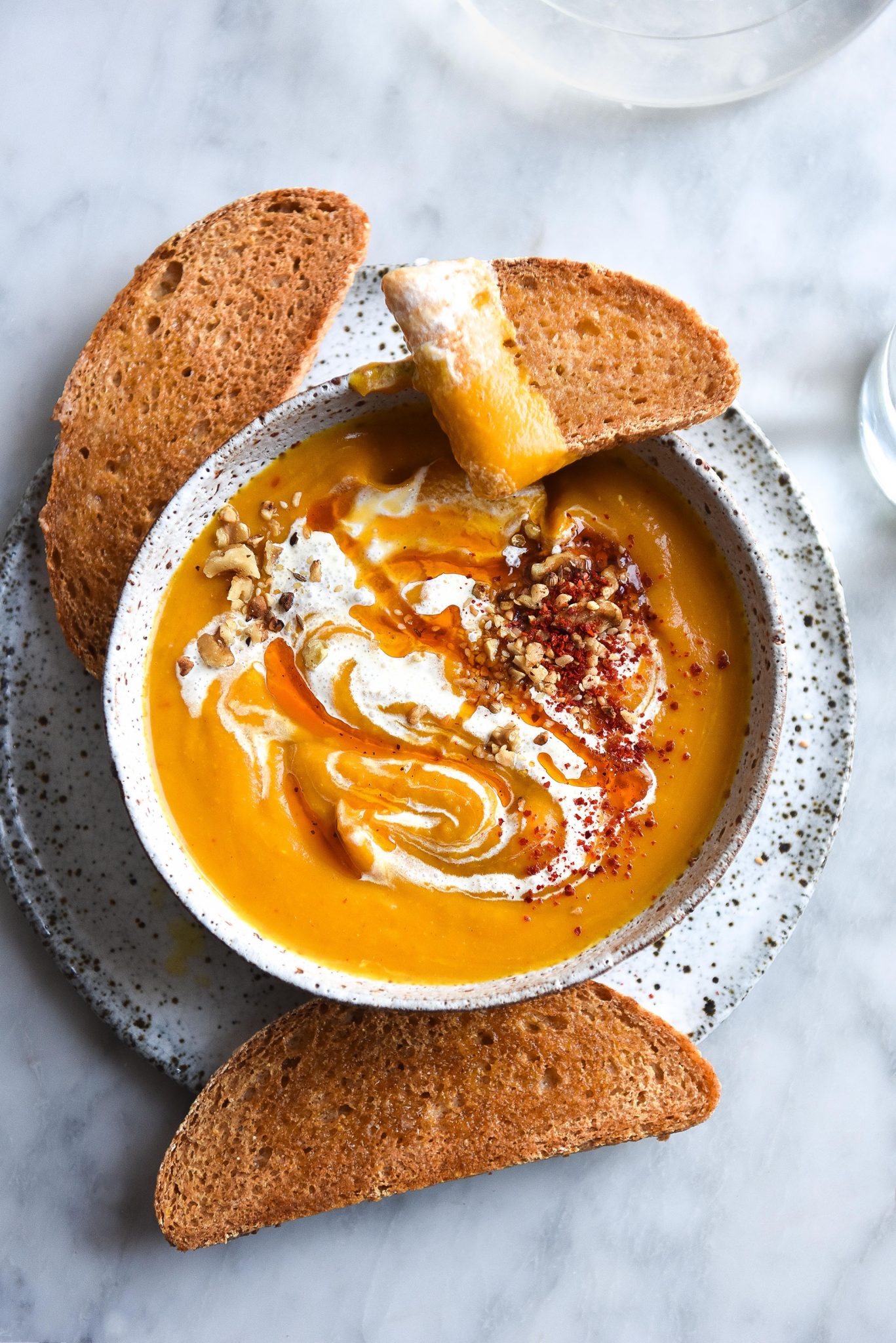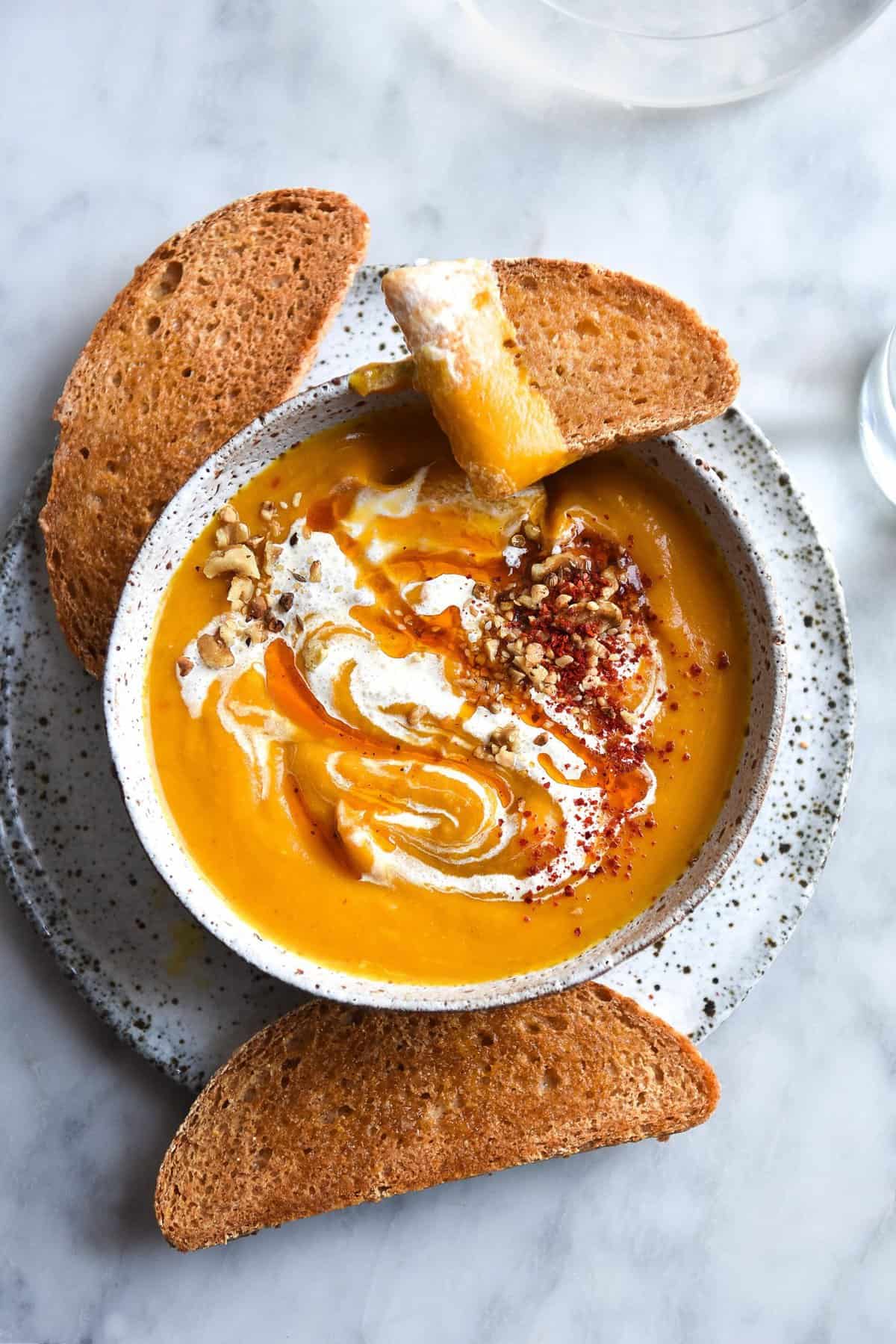 Moroccan spiced pumpkin soup
This soup is gently spiced with Moroccan inspired flavours for a complex, creamy and low FODMAP soup. Bonus points for the halloumi dippers.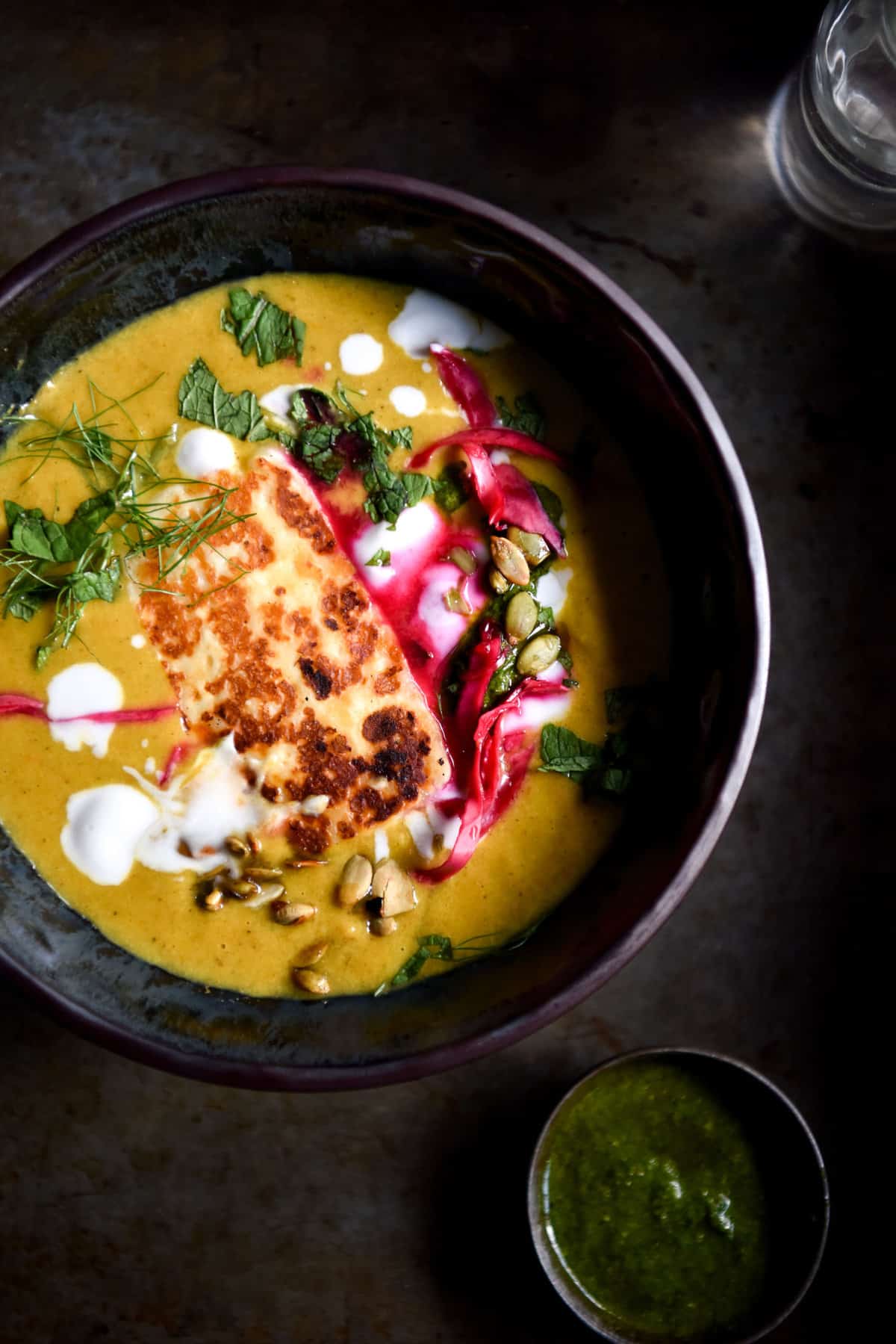 Leek and potato soup
Leek and potato soup was my absolute favourite growing up, so I knew I had to make a low FODMAP version. The colour might be a little different, but the taste is the same. SO GOOD!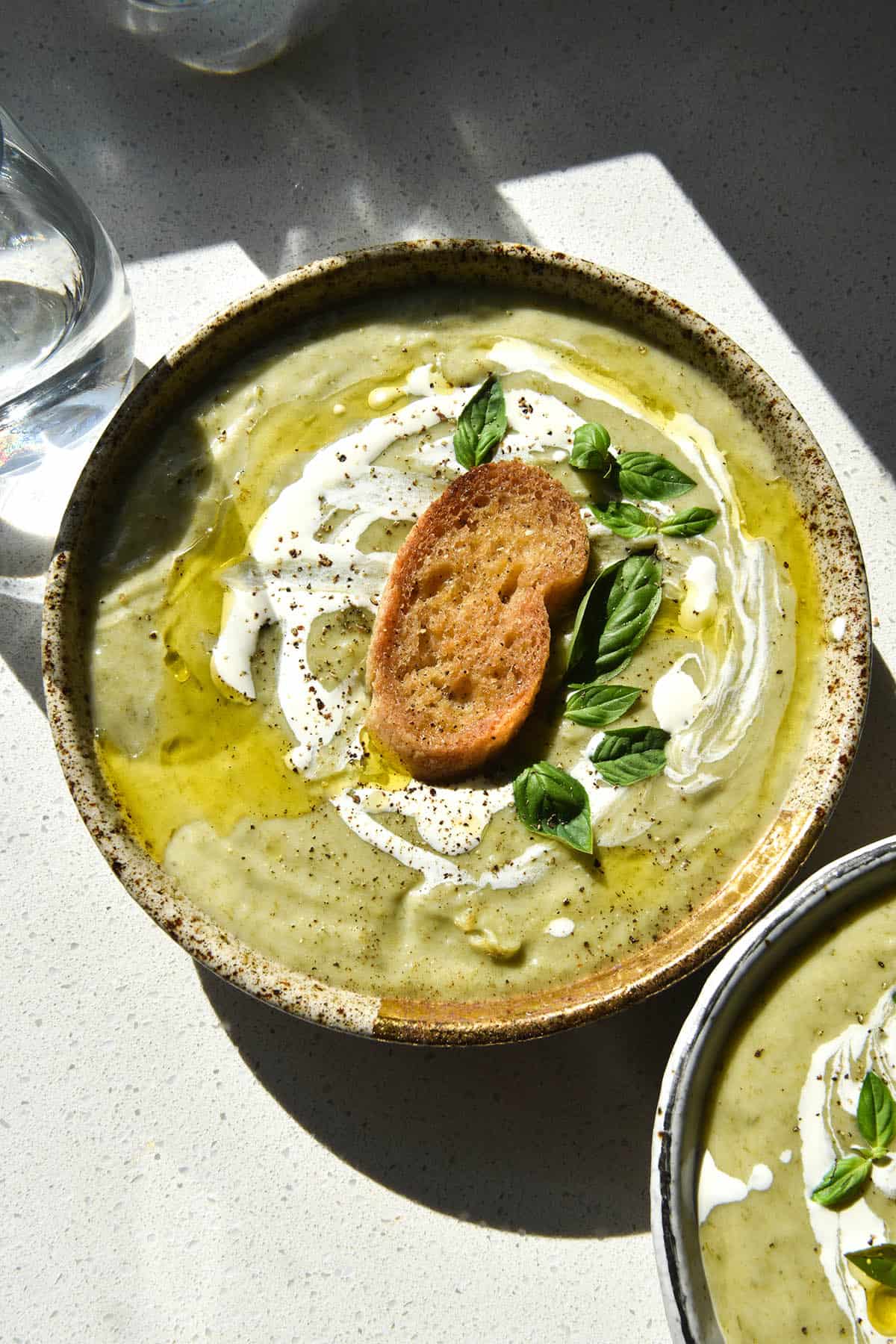 Minestrone
I was never a fan of minestrone until I tried a brothy version. This low FODMAP minestrone is light yet full of flavour and comfort. It uses canned beans in an appropriate amount to keep the FODMAP content down.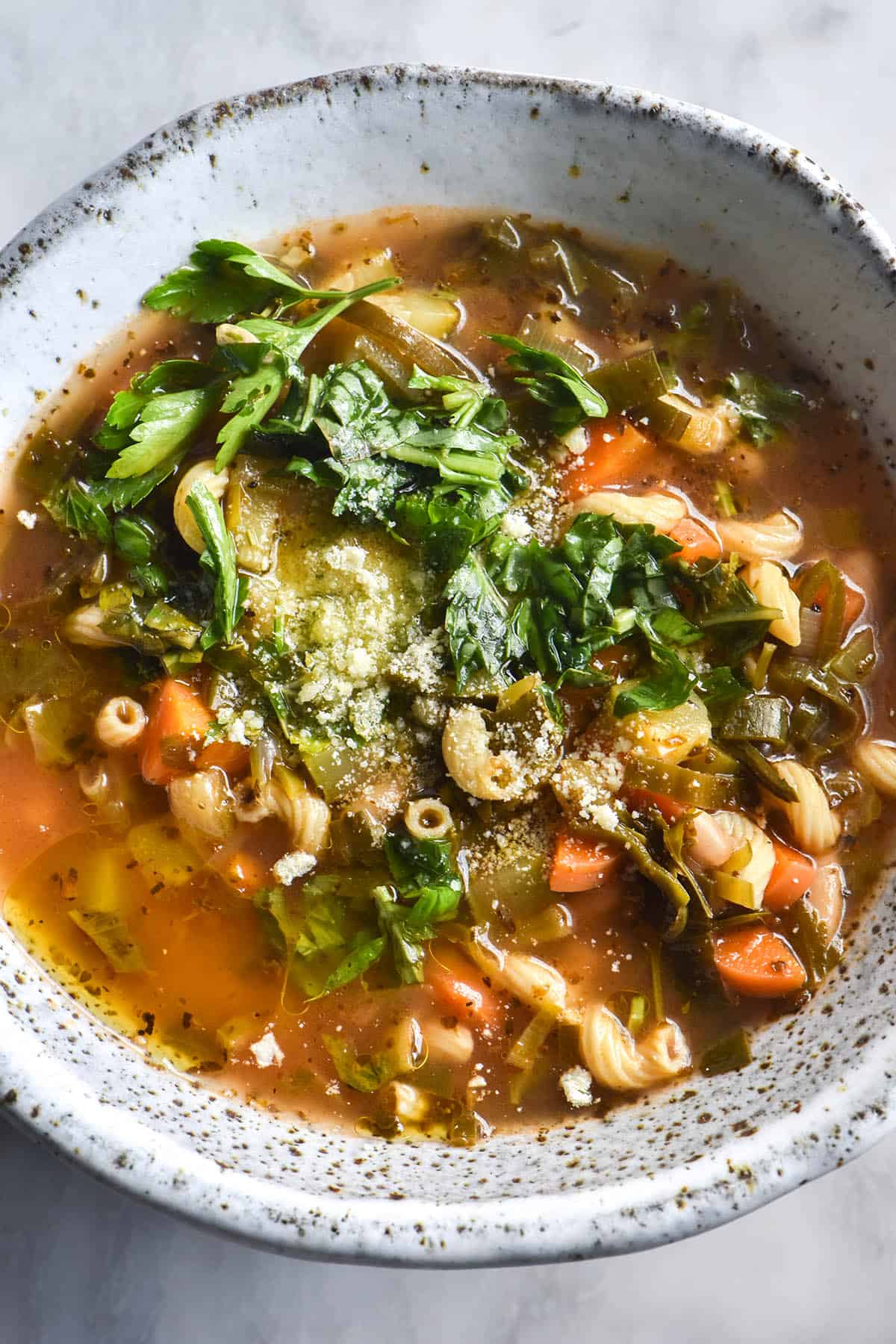 Tantanmen style ramen
This ramen is a recipe from my cookbook, Intolerance Friendly Kitchen. It uses the gluten free egg noodles that are in the cookbook, too.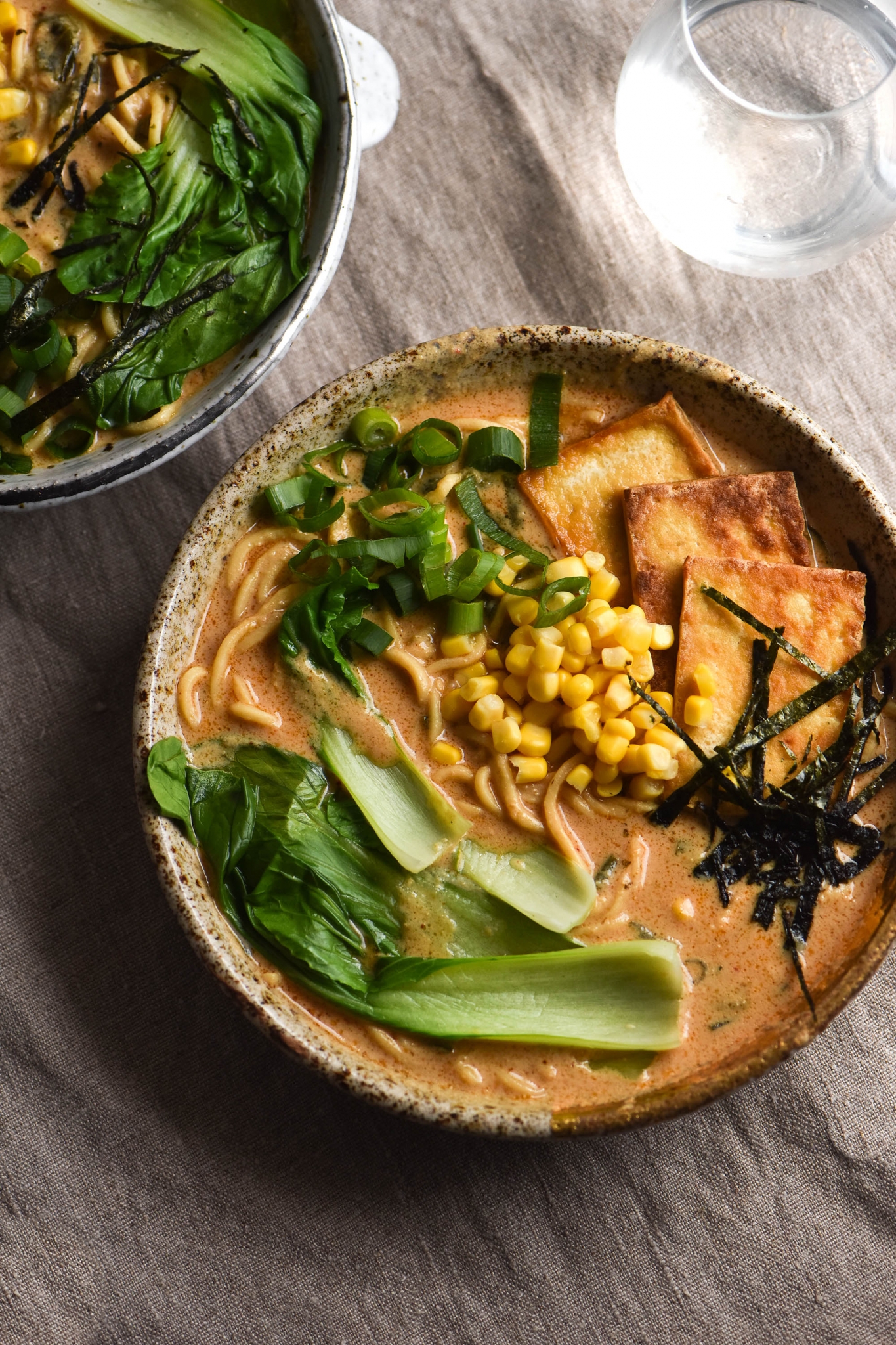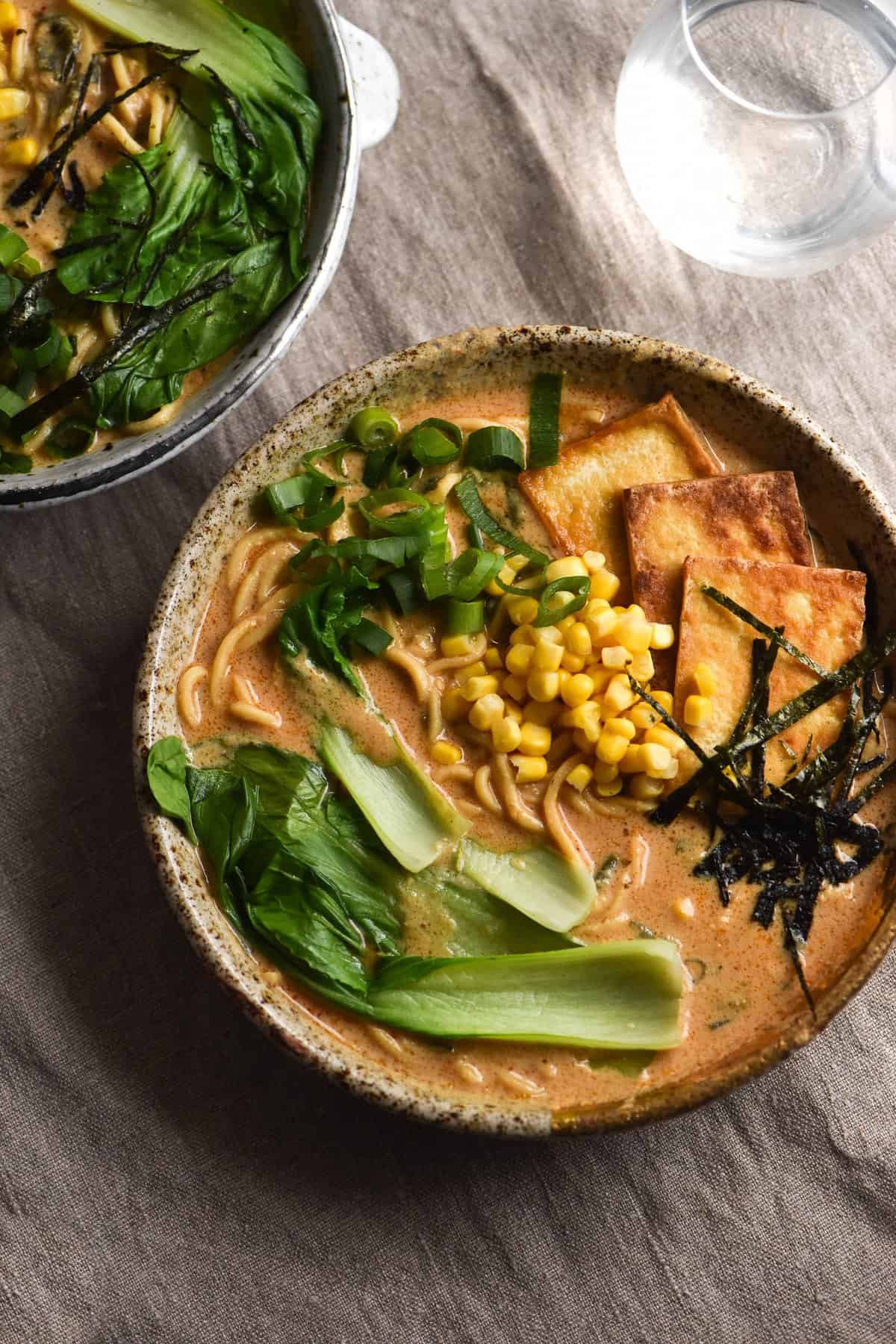 Lentil soup
A cousin of my low FODMAP minestrone soup, this brothy lentil soup is full of flavour and low in FODMAPs. Canned lentils are used in an appropriate quantity to keep the FODMAP content down.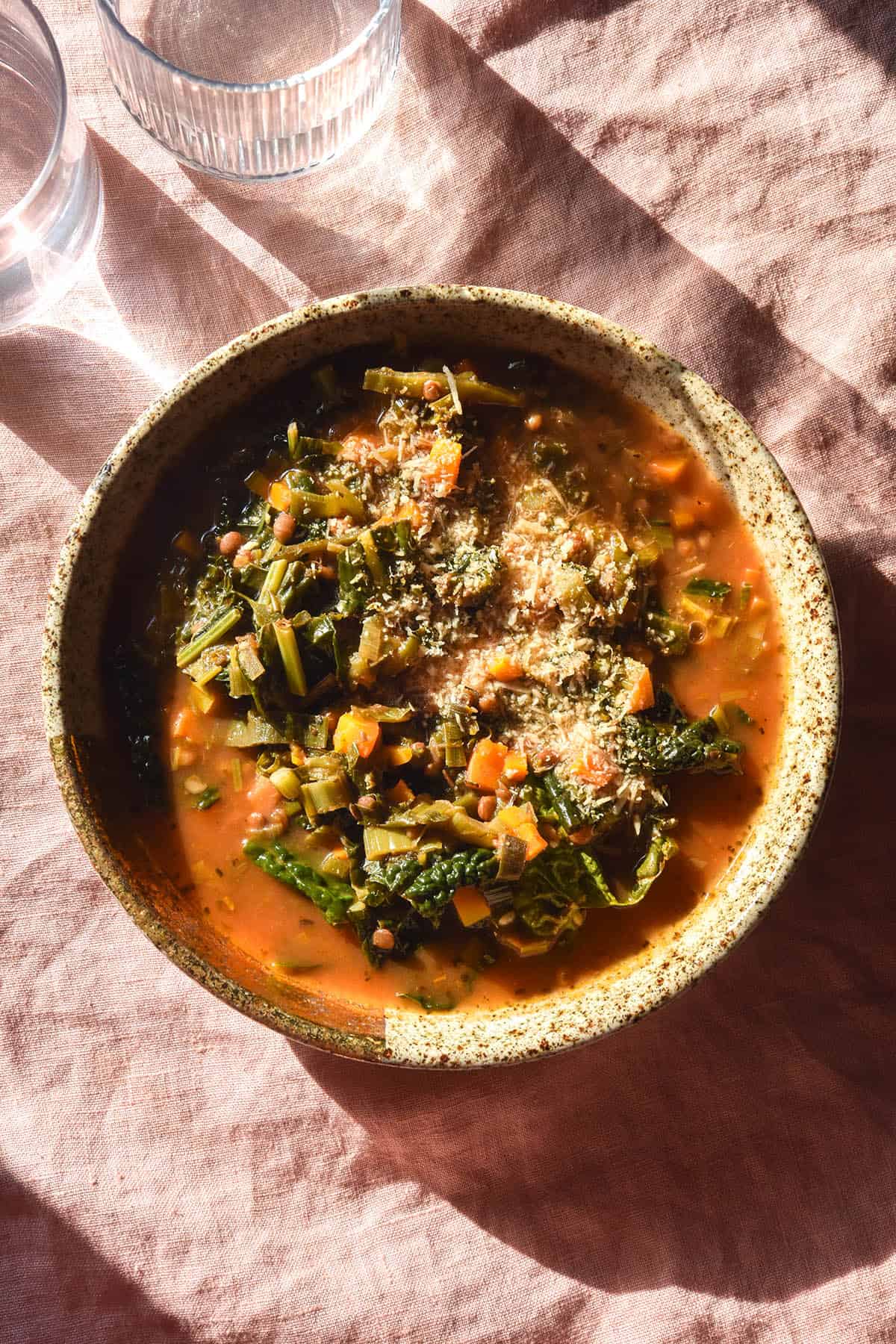 Thai inspired carrot soup
I started making this soup before my FODMAP days, so there are two versions of this recipe. The first one is not FODMAP, and the second version has been adapted to be FODMAP friendly.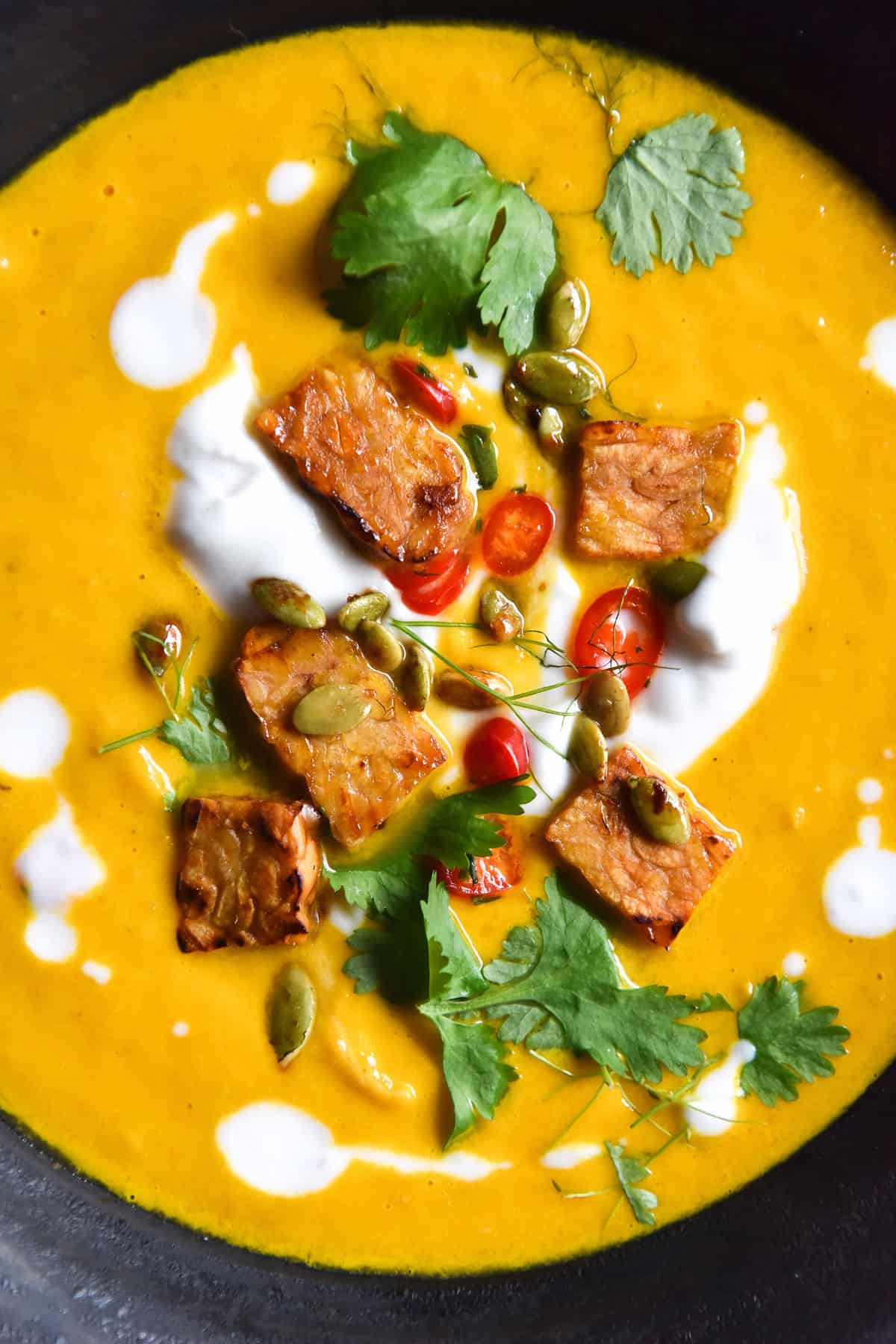 Not quite daal (daal/soup)
Ok, so this one isn't quite a soup. But it's not quite daal either! I used lots of vegetables to bulk out the lentil content so that you can easily eat a whole bowl of this 'daal' without rice. It's part daal, part soup, so I think it deserves a spot in this list.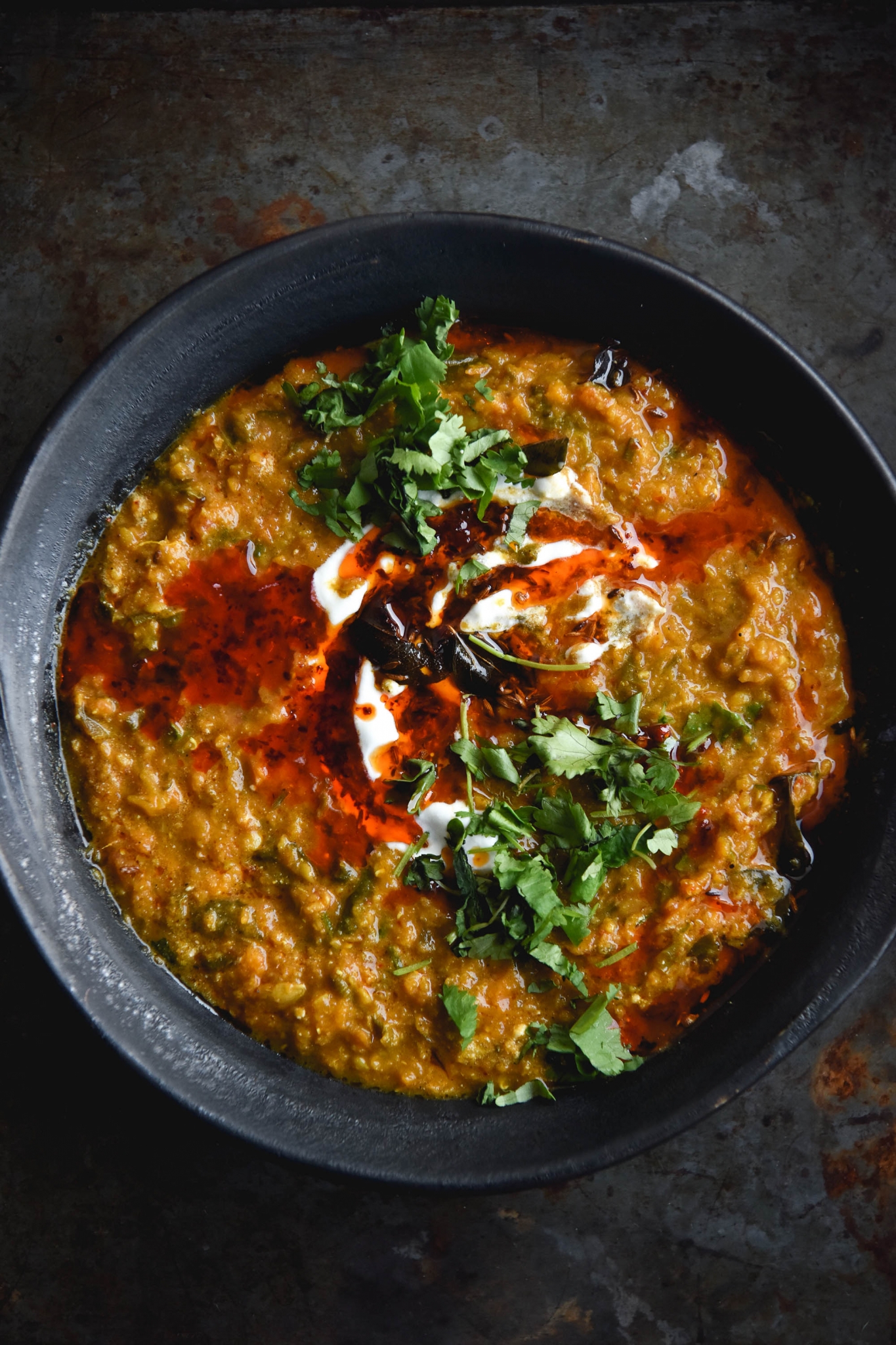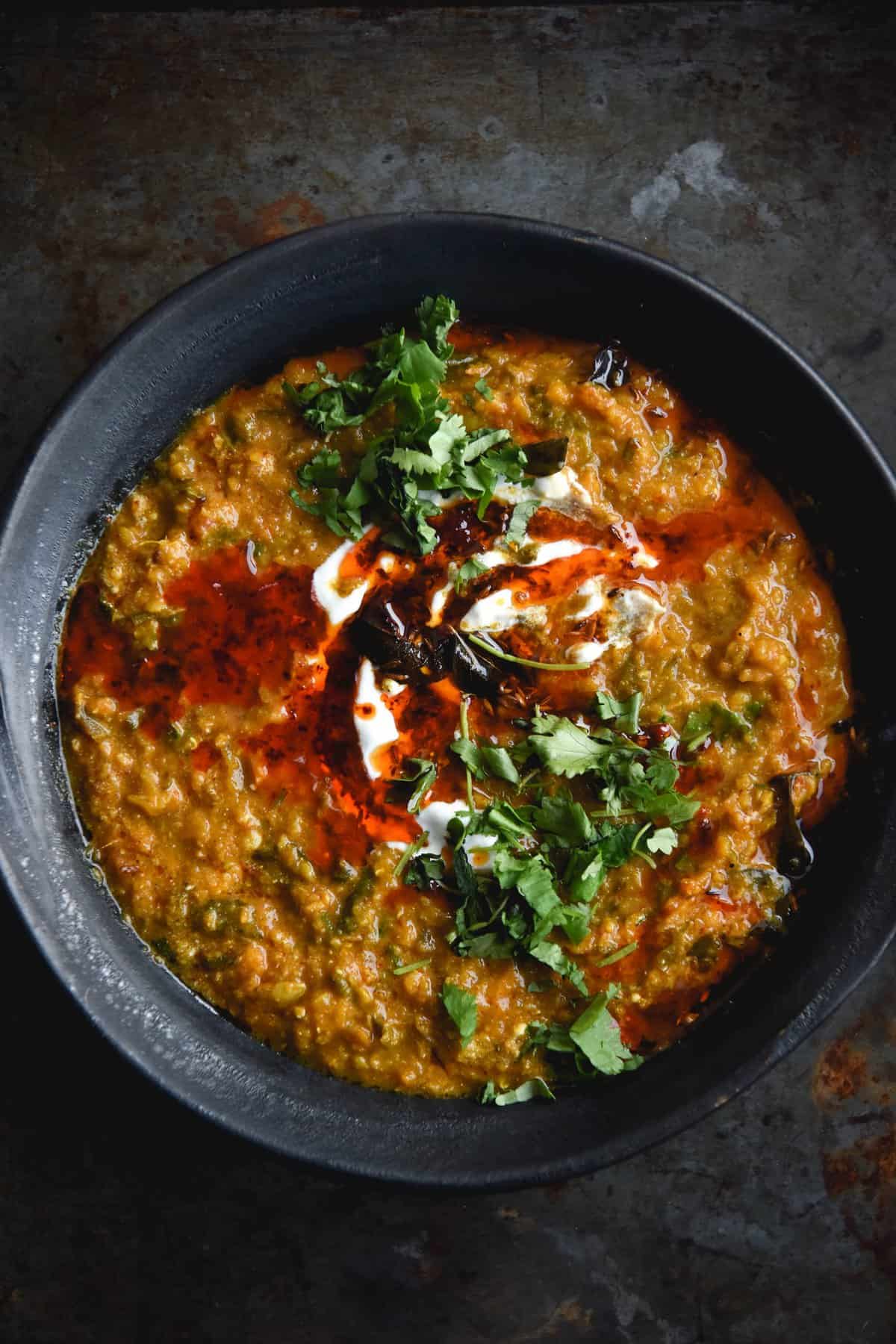 Dumpling soup
This dumpling soup is one of my low FODMAP soup recipes (mostly because of the dumplings, I won't lie). The recipes for the soup, the dumpling wrappers and the filling are all in my cookbook, Intolerance Friendly Kitchen.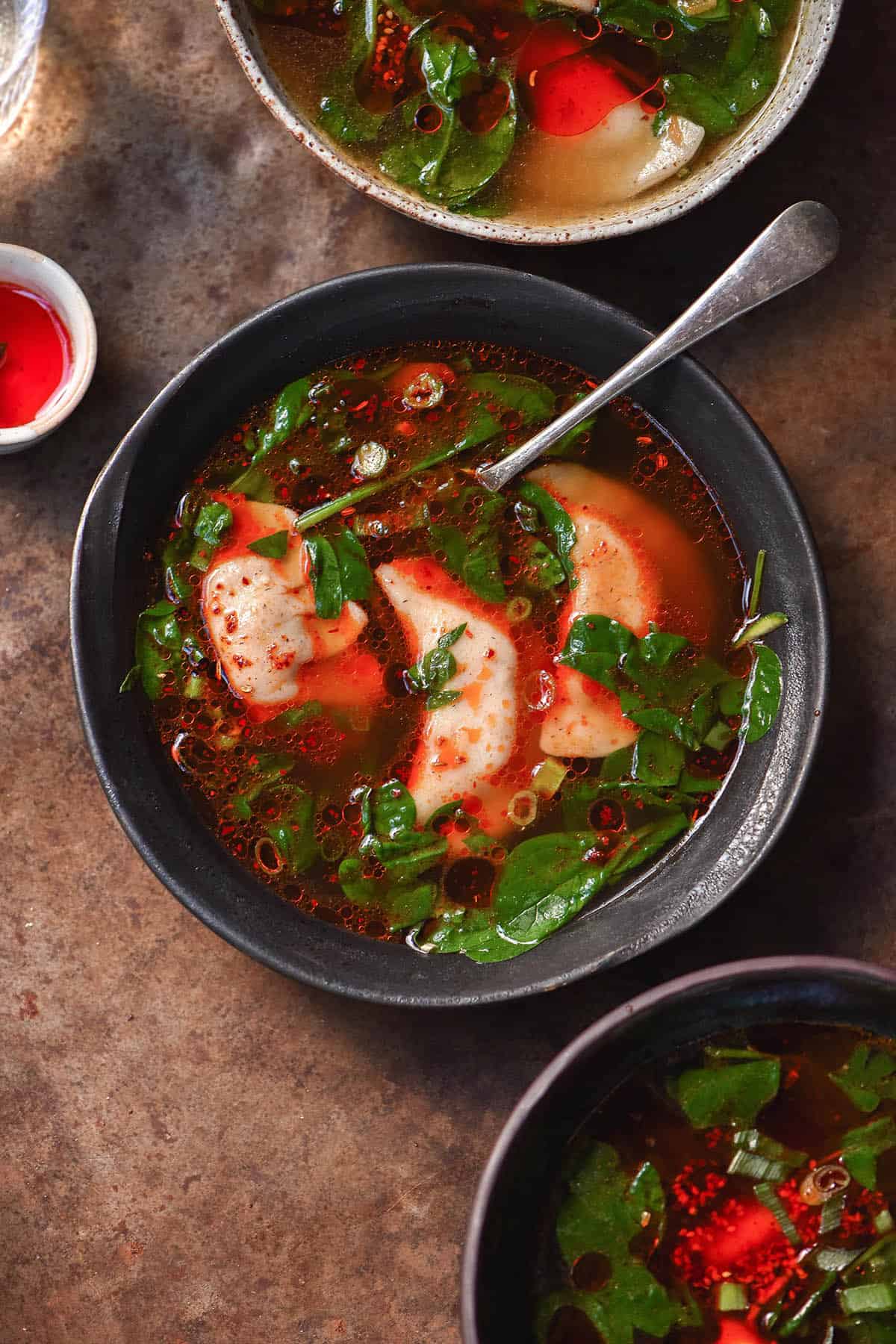 Vegan 'chicken' noodle soup
I'm always jealous of the curative qualities of a chicken noodle soup, so I made my own version. This is a low FODMAP vegan take on the classic, complete with gluten free noodles.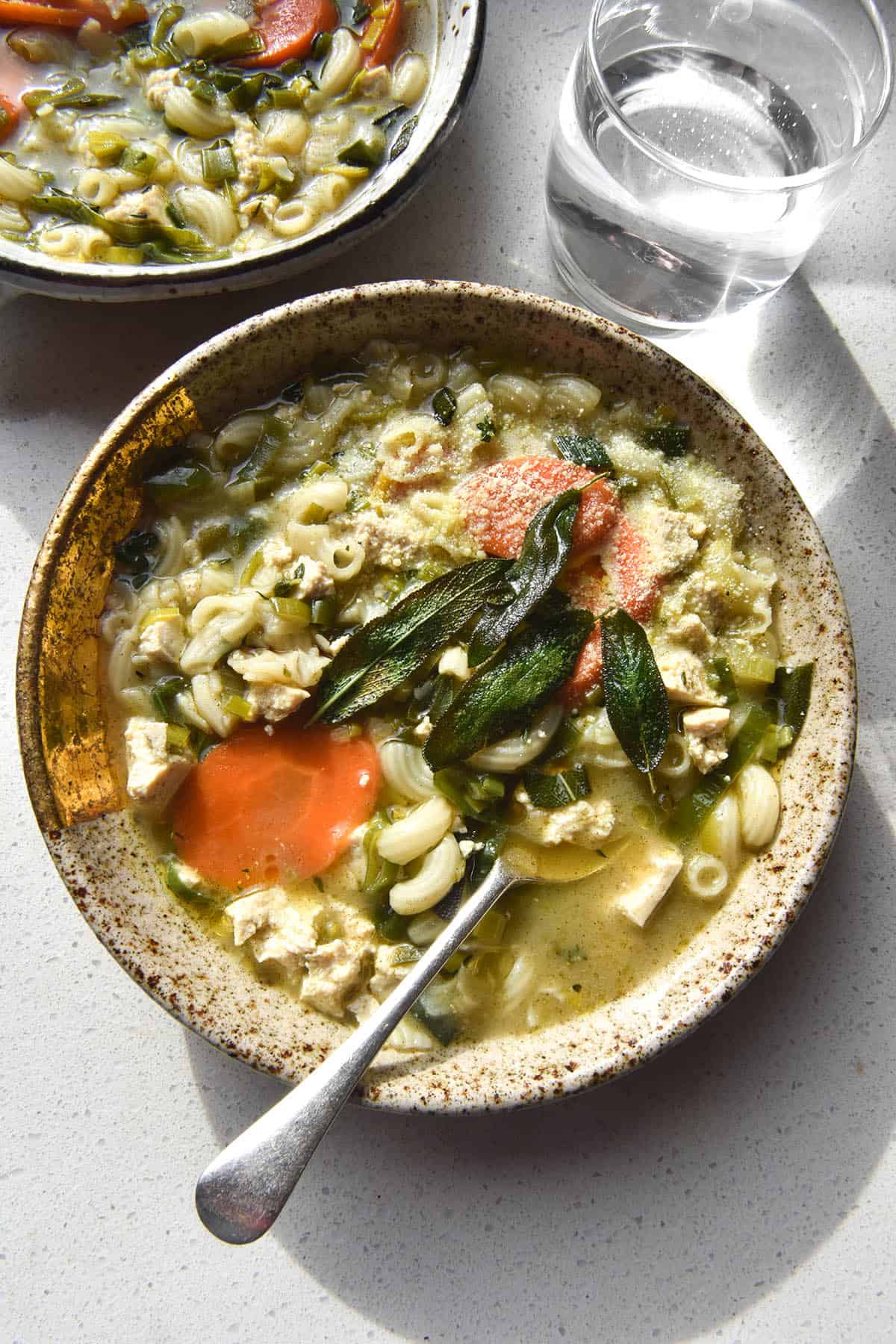 Pesto pasta soup
I love pesto and I love soup, so I combined the two to make this FODMAP friendly pesto noodle soup.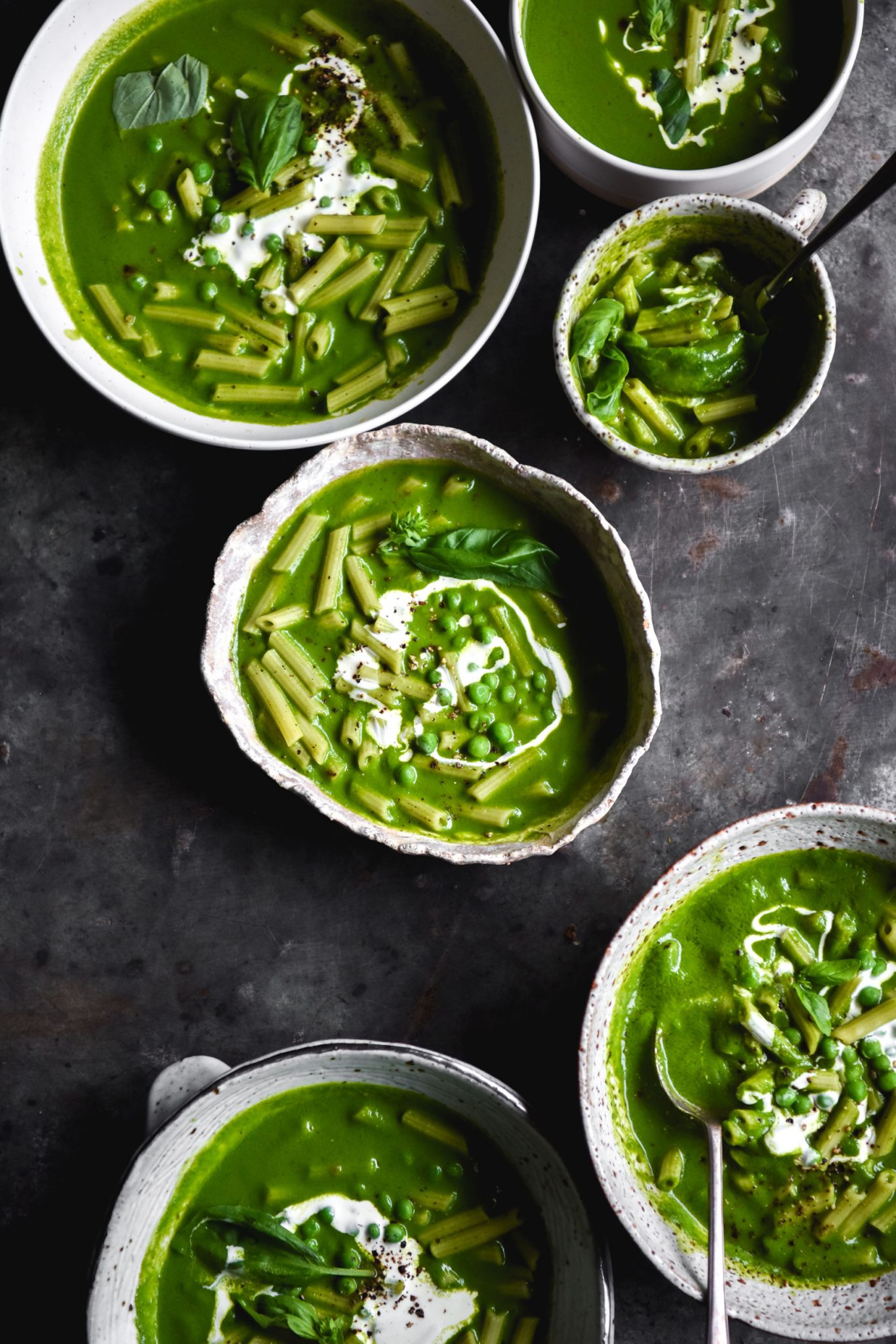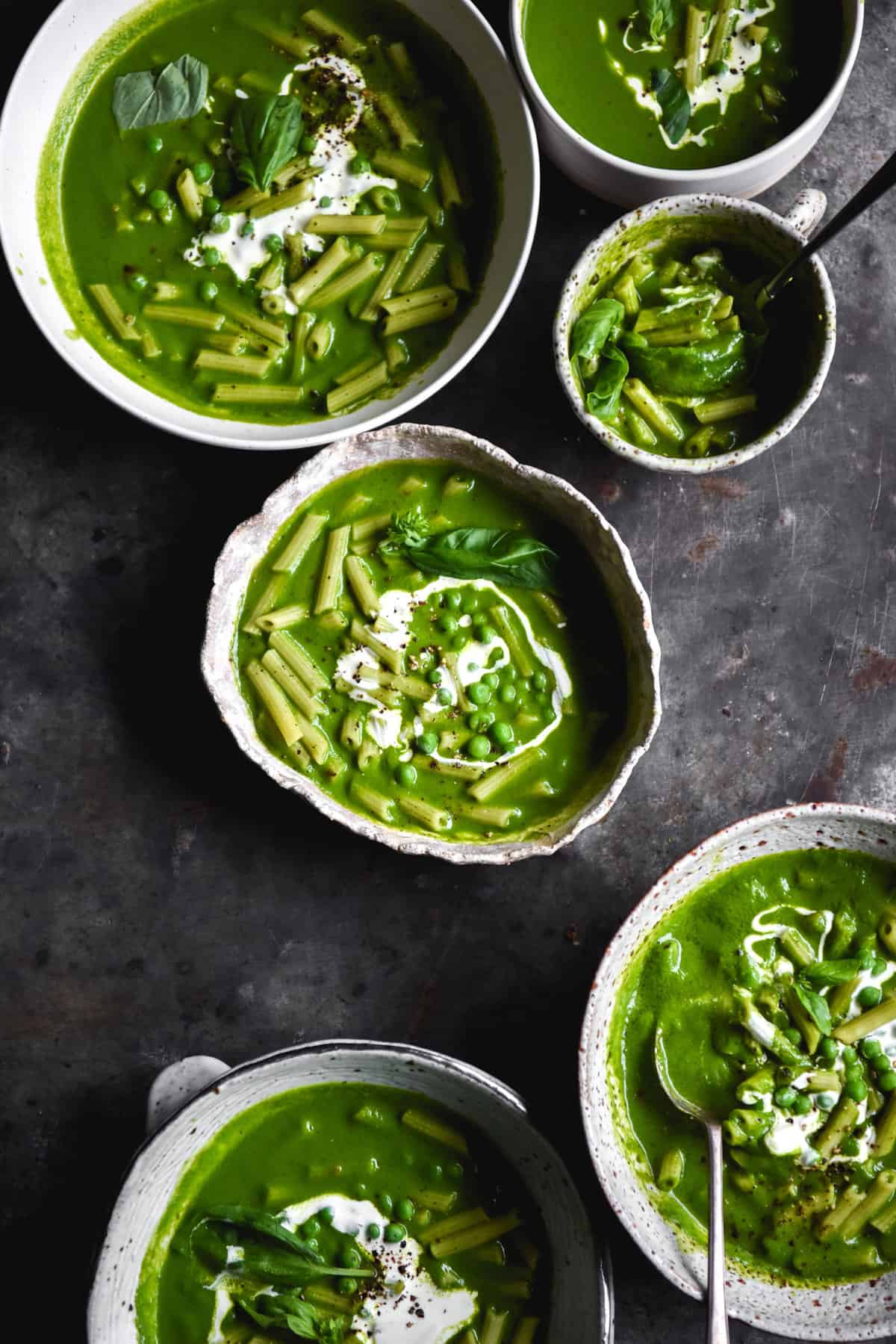 Laksa
This laksa is hearty, warming and delicious. It is also grain free and vegan. If you prefer regular noodles to zucchini noodles, there is a version of this recipe in my cookbook, Intolerance Friendly Kitchen.