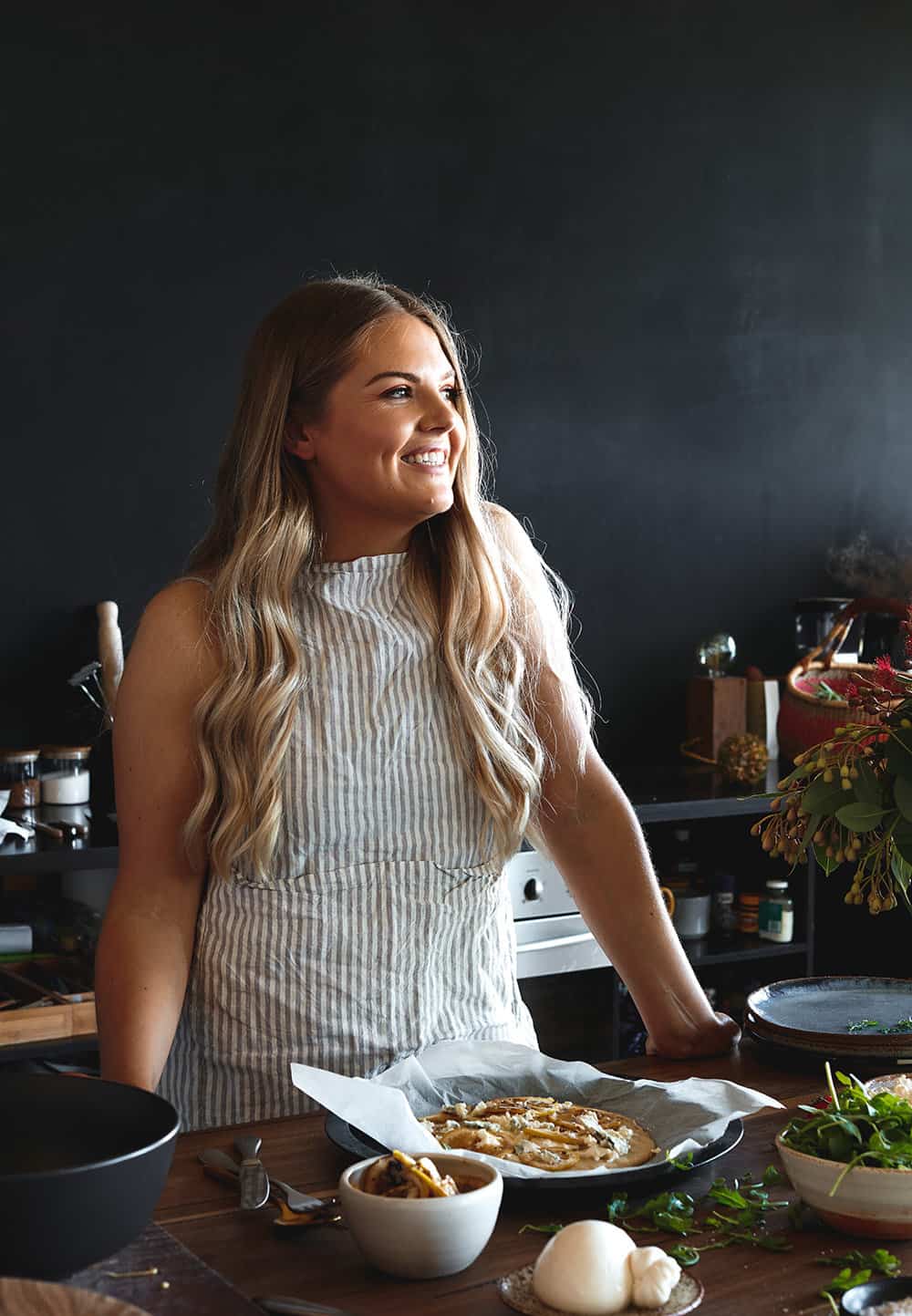 I only recommend products I use daily and all opinions are my own. This post contains affiliate links, and I earn a small commission for any qualifying purchases made through the link, at no extra cost to you.
A SELF INDULGENT GEORGEATS SPIEL
Hello! My name is Georgia, and I am the ~creator~ of the Instagram @georgeats, and, as I'm sure you've guessed, this website. I live and work in Fitzroy, Melbourne, as a freelance food photographer and stylist. I chronicle healthy-ish recipes that are gluten free, dietary intolerance friendly, and mostly vegetarian or vegan.
This whole Georgeats thing started on the living room floor of my University share house, while I was studying criminology and Italian language, of all things. My general health had been on a rapid decline, courtesy of an unnamed gastroenterological issue, which remains unsolved to this day. In my zeal to address my never-ending list of woes, I started experimenting with/photographing what I was eating, and Georgeats was born.
Since my University days, I've been diagnosed with gastroparesis (a condition whereby the cleansing wave that pushes food through your digestive system is incredibly slow, which is quite fitting) and SIBO. SIBO is an overgrowth of bacteria in the small intestine, that causes a whole heap of undesirable symptoms. I've found some relief in a gluten free and FODMAP Friendly diet, but I'm still figuring it all out.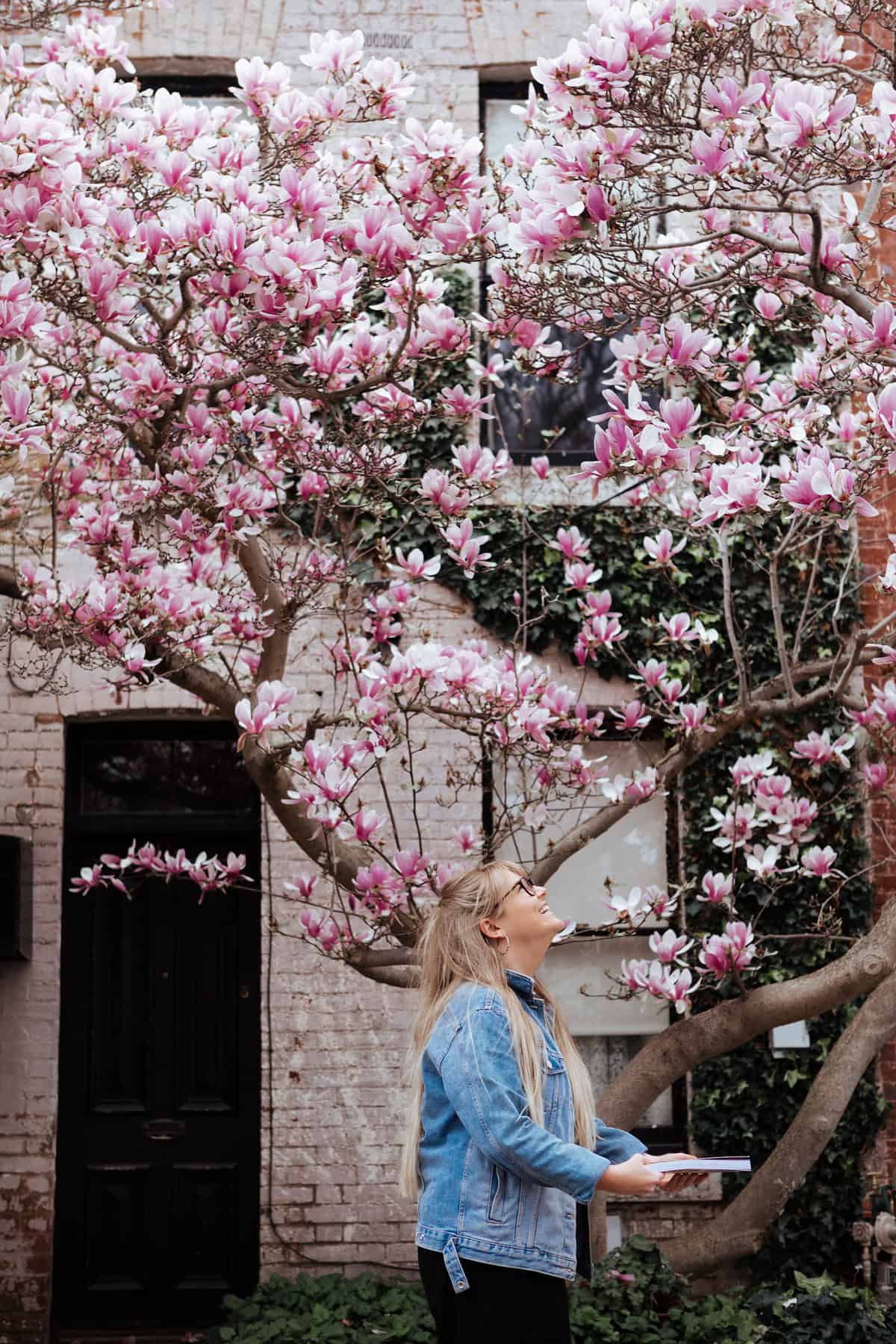 Frequently Asked Questions.
How do you have all this spare time to photograph your dinner?
I work full time as a freelance recipe developer, food stylist, and food photographer. While I was working part time immediately after I graduated uni, I was offered a small job creating monthly content for a social media firm, so I lived at home, leeched off my parents, and ran with it. Over time, and with a huge amount of practice, I have built up my skillset, and my clients.
What camera do you use?
Let me preface this by saying that I think what you're doing is more important than what camera you're using – I spent the first three years of my photography journey with a super basic, cropped format SLR with a kit lens. I think this is honestly the best way to learn if you're a beginner, as I was, and still am in a lot of ways. I have zero patience for manuals or YouTube videos, so for me personally, it was ideal to learn by doing, and to do it gradually.
My photography gear
These days, I use a Nikon D810, which I'm incredibly happy with. For the majority of my shots, I use a Nikon 24-70mm 2.8 lens. For macro shots, I use a Nikon 105mm 2.8 lens, which is beautiful for close up macro shots. I love both of these lenses and my camera body – I have had them all since 2018 (or even before) and have had no issues.
I have just started experimenting with a continuous light for both photos and video. After a lot of research, I settled on a Godox VL150 and these stands. It's early days but I'm excited by the prospect of artificial light and how much flexibility it will give me.
In terms of phone videos, I use an Arkon tripod. It's sturdy and moveable and I can get up close to my food.
I have nothing to contribute to the Canon vs Nikon debate – I know nothing of tech specs, and Nikon is all I've ever known and used. The only advice I can give is the advice I received – pick them up, and see which one feels the most natural and logical to you.
What can and can't you eat?
I'm gluten free, low FODMAP, and pescetarian. Going gluten free was basically the start of my exploration with eliminating foods, and I started around 5 years ago. Before that, I hadn't seriously considered the impact of food on my digestive woes (nor had my doctors, which is wild.)
I experienced considerable relief from constant headaches by going gluten free, only to find my health going downhill AGAIN a few years later. Though I'd previously looked at the FODMAP diet, I'd immediately discounted it for being too hard. The difference this time? I was (and still am, in most aspects of my life) desperate. While it's tricky to maintain any sort of diet as a full time recipe developer, I've found the FODMAP framework to be incredibly helpful in managing and minimising my symptoms, while I figure out my ~extra~ digestive system.
How did you become a freelancer?
I get asked this question a lot, and the short answer is, through some luck, a lot of help, and a lot of non existent weekends. By the time I had finished University, I was a year or two into working on Georgeats (the Instagram, at least) and I was obsessed with it. While my whole undergraduate degree had been geared towards doing a postgraduate law degree, (I had even bought the LSAT test books) I decided to take a year off, get a job, and truly evaluate whether I was even interested in the law. My sister hooked me up with a connection of hers, and I started working a part time administrative role in the media department of a bank. The part time nature of the job gave me the flexibility to work on Georgeats. The fact that I had moved home to my parents (although an ego bruising move) meant that I had few overhead costs, and could focus entirely on building Georgeats as a business. I say this like I had any idea of what I was doing, other than that I enjoyed it and I hated having someone else being in charge of my time (I would have made an appalling lawyer)
After my contract with the bank ended, their PR company asked if I could create content for some of their brands, and the rest is history. I lived at home for two years, earned meagre money and deprived myself of a social life. Eventually I built up a strong client base that allowed me to move back to Melbourne, where I continue to deprive myself of weekends and a social life, to this day.
What do you do with all the food you make?
If I'm being honest with myself, this is the question I get the most. Nobody wan' know about me or my camera as much as they do about what I do with all the food I make. Cool cool cool.
I actually only make an average of 1-2 things a day – for a very single, one person household, this is more than enough. Unless I'm photographing for, I don't know, a cookbook, I base the amount I recipe test on how much can be reasonably eaten. Food waste is the devil, and absolutely rife in this industry, so I'm very conscious of that. All that said, a gal cannot always eat a cake a week, and so I rely heavily on friends and family to take baked goods off my hands. Any extra volunteers?