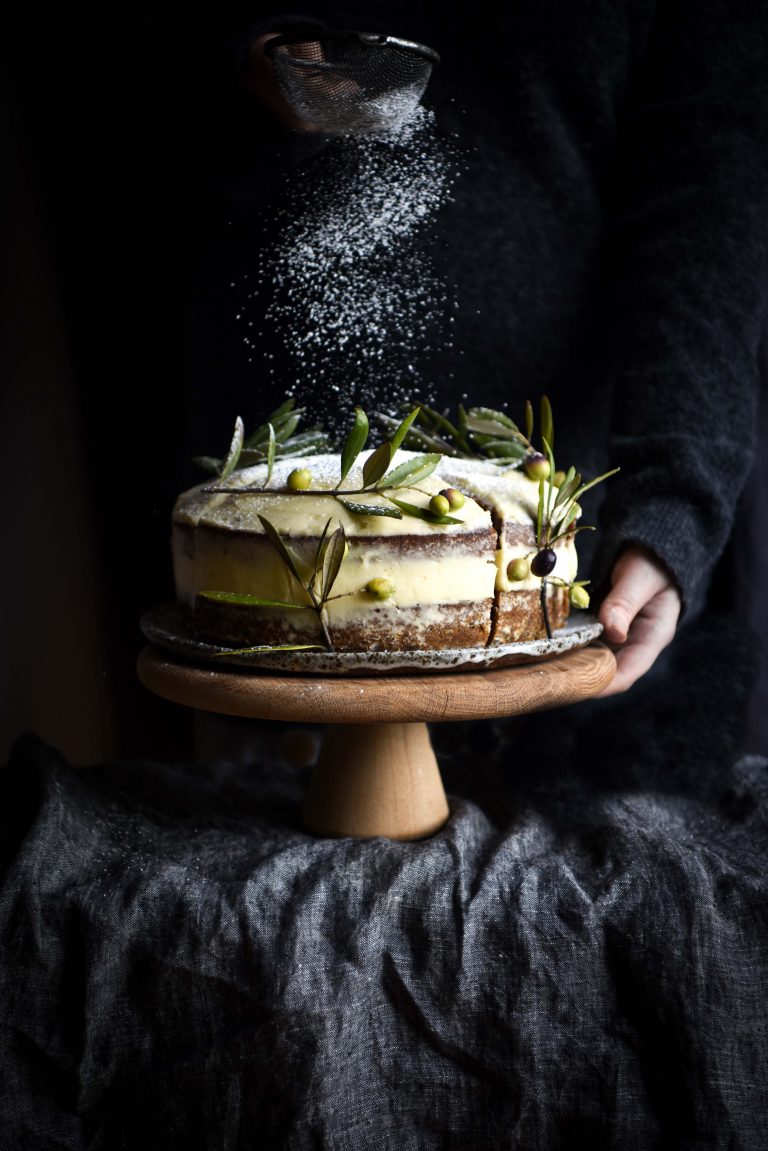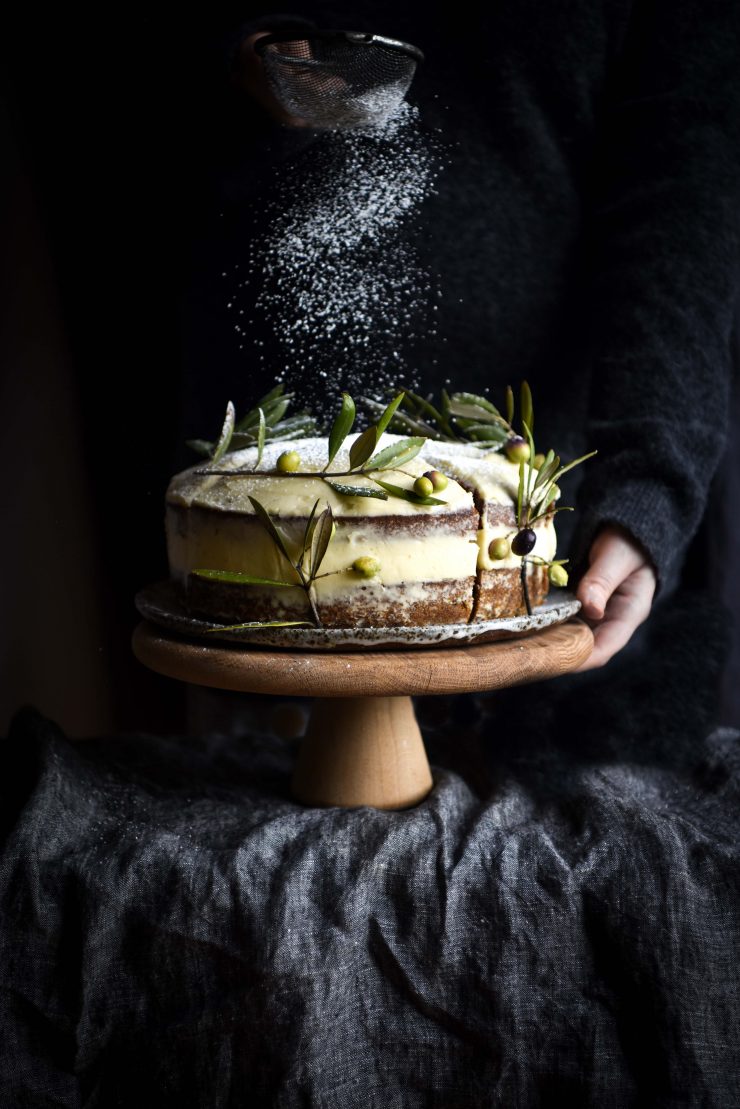 This gluten free carrot cake was made in honour of my sister's second 29th birthday, in April 2020. Yep. Our plan was to be on a Sri Lankan beach, cocktail in hand. Needless to say, we were not on a Sri Lankan beach. To celebrate at the time, though, I made her a virtual cake. A gluten free carrot cake, to be specific.
Why carrot cake you ask? Well, mostly because I unsubtly asked my sister what her favourite type of cake was. One week after I obtained the answer, she changed her answer to cheesecake. Sorry, but you snooze you lose. You're getting a carrot cake, happy birthday xoxo
Why gluten free? Because I'm selfish and I want to eat the cake. End of story.
This gluten free carrot cake is free from gluten, low in lactose, and pretty forgiving. It's made without a kitchen mixer, so all you need is a springform pan, a grater, an oven and a hankering for carrot cake. It is also made without xanthan gum.
Gluten free carrot cake recipe notes
This recipe contains nuts. I wanted a lovely, soft crumb for the cake and so I used almond meal (in conjunction with fine white rice and tapioca flours) to achieve that. I also personally believe that, just like cream cheese icing, carrot cake isn't complete without walnuts. At the moment, I don't have any nut free substitutes, nor vegan alternatives. I'll work on them, I promise!
If you want a totally grain free option, try the Bon Appetit recipe. I'll work on a nut free, gluten free carrot cake for you, too.
The cream cheese icing uses a lactose free variety to keep the FODMAP content down. You can use a regular sort if you don't need it to be lactose friendly. Either way, make sure it's room temperature before use! Cream cheese is notoriously lumpy when cold.
I used a really lovely fruity olive oil here, but you could use any plain tasting oil – vegetable or canola would work.
The salt on the carrots is to draw the excess moisture out so you can wring them out. This is an important step in avoiding a particularly soggy cake. Don't worry – a lot of the salt will be washed down the drain when you wring out the carrot. Plus, a bit of salt in dessert is a beautiful flavour enhancer. I find plain old table salt the best here.
This quantity of mixture can be used in a few ways. Firstly, you can use it all in a 24cm springform (aka drop bottom) pan. This will make one large, big cake (and you may need to cook it a little longer). Secondly, you can divide the mixture into two pans. It doesn't rise too much, so I'd suggest using a 20-22cm springform. Finally, you could make the recipe into cupcakes. I haven't tried this so I can't say with certainty how many it would yield.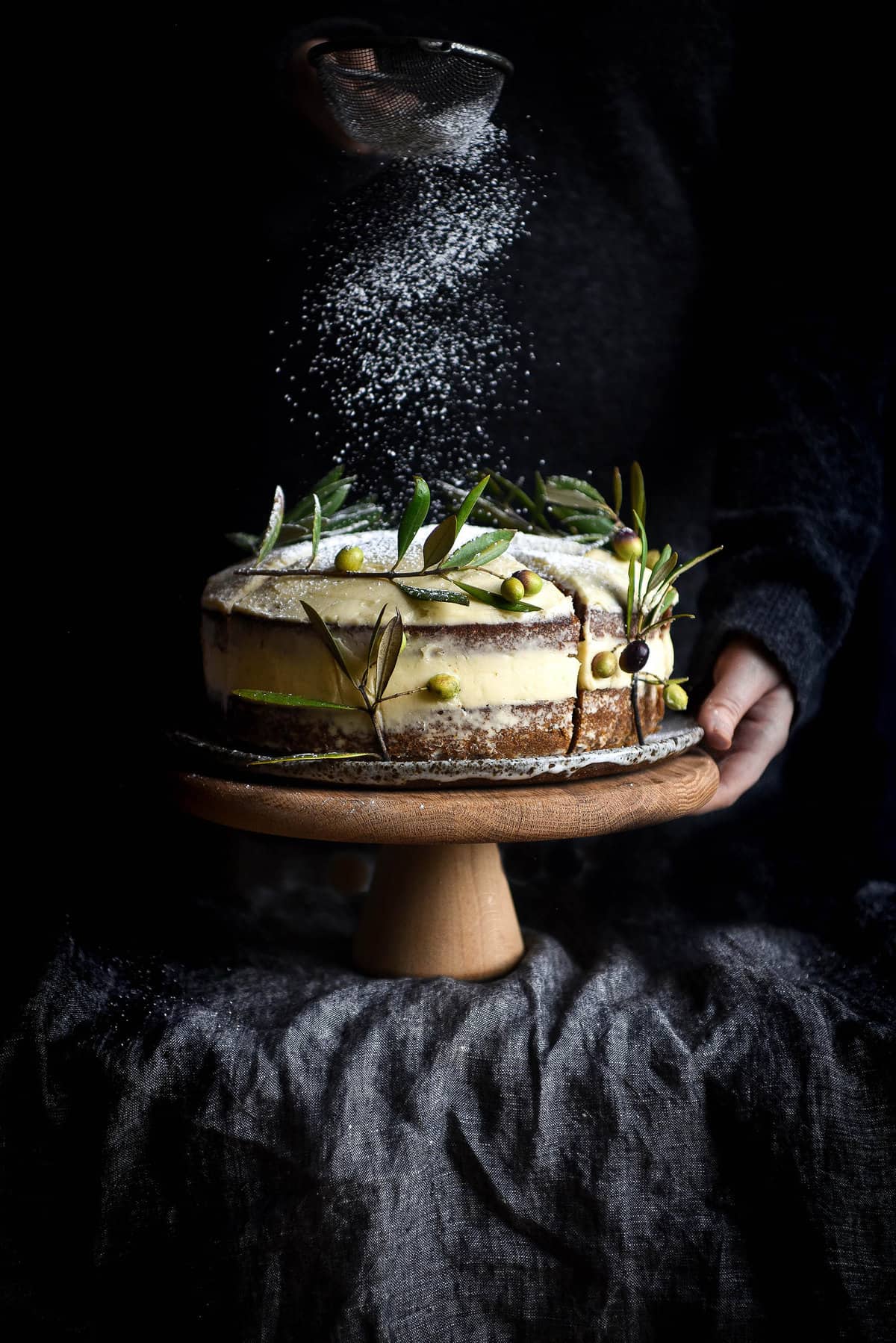 FODMAP notes for your carrot cake
This gluten free carrot cake is pretty smooth sailing in terms of FODMAPs. Almond meal is FODMAP friendly in 24g serves, so with 100g in the whole cake you'd need to eat 1/4 of it in one sitting.
Cream cheese is FODMAP friendly in 40g serves, but because I've used lactose free cream cheese, we can eat as much as we want.
Walnuts are a 'yellow light' in serves of 100g. The whole cake contains 100g walnuts, so much like the almond meal – just don't eat 1/4 of the cake at once.
To make the cake completely lactose free, use lactose free milk and a butter substitute. To make the cake dairy free, use a plant based milk, a butter substitute and a cream cheese substitute. Here in Australia, Tofutti makes a vegan cream cheese (I haven't tried it).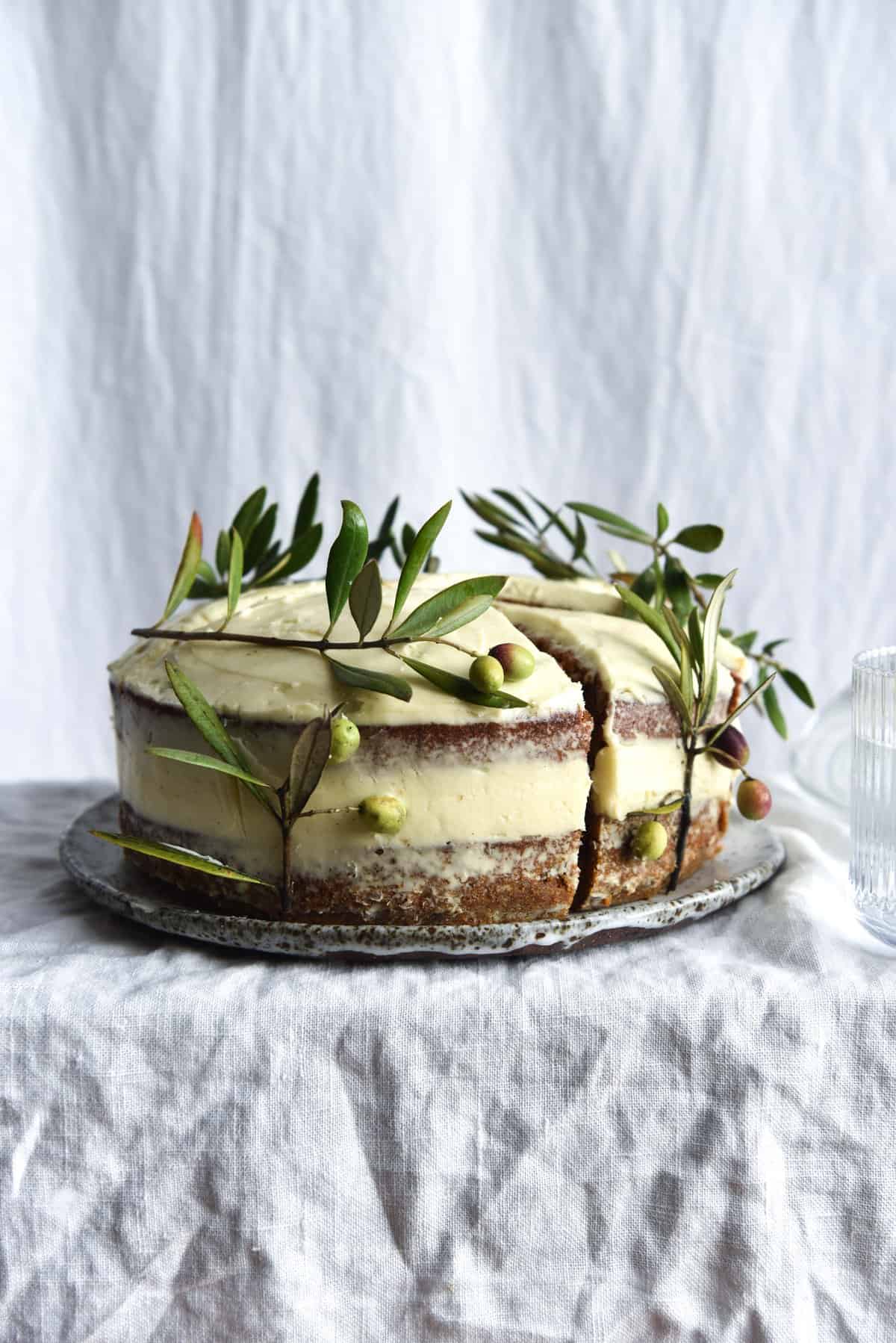 More gluten free cake recipes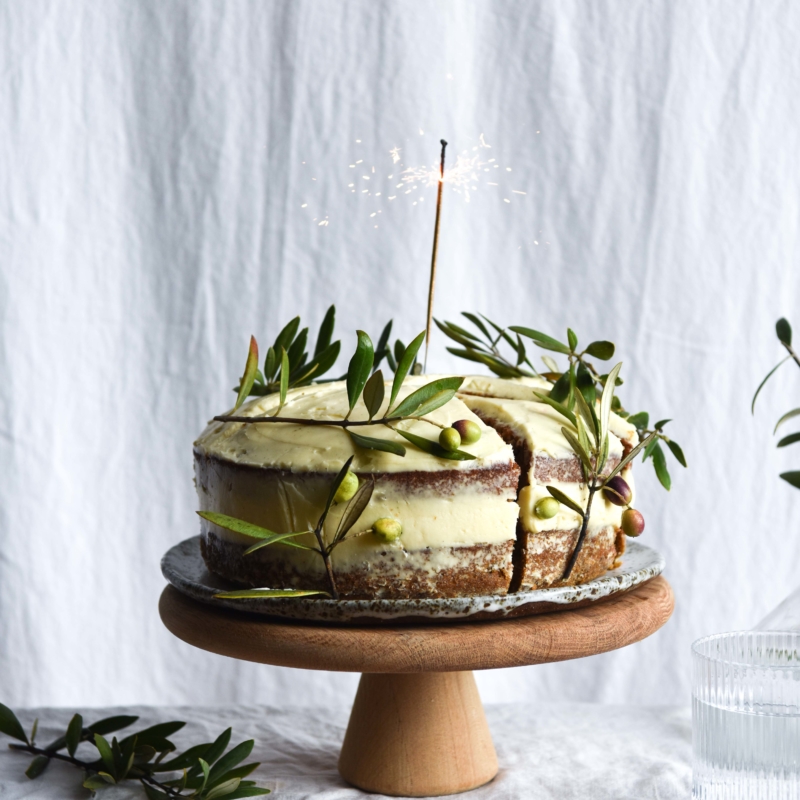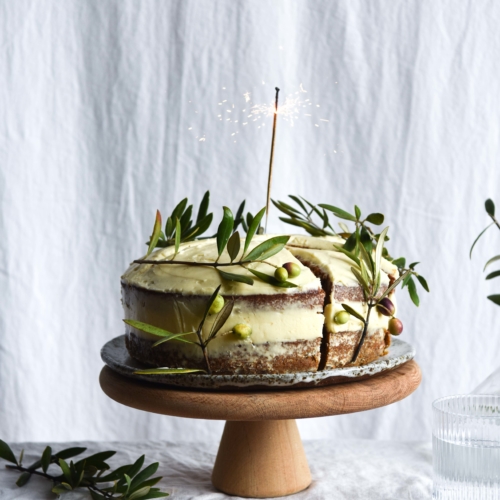 Gluten free carrot cake (FODMAP friendly)
Recipe makes 1 cake – double the recipe for a layer cake as in the photos
*Cups and measures are in Australian cups and measures. Use gram and ml for international accuracy.
Ingredients
FOR THE CARROT CAKE:
400

g

carrot

grated

1

teaspoon

salt

I used table

120

g

(3/4 cup)* white rice flour

60

g

(1/2 cup)* tapioca flour

100

g

(1 cup)* almond meal

2

teaspoons

ground cinnamon

1

teaspoon

ground ginger

1

teaspoon

ground nutmeg

1

teaspoon

baking powder

1/2

teaspoon

baking soda

150

g

light brown sugar

60ml

(1/4 cup)*

full cream lactose free milk

1

teaspoon

apple cider vinegar or lemon juice

125ml

(1/2 cup)*

olive oil

5

extra large eggs (45-55g per egg, weighed out of shell)

1/2

cup

walnuts

well chopped (optional)
FOR THE CREAM CHEESE ICING:
250

g

lactose free cream cheese

25

g

butter

1

teaspoon

vanilla bean paste

160g

(1 cup)

icing sugar

Lemon juice

to taste

Grating of lemon zest

optional

Pinch

of salt
Instructions
TO MAKE THE CARROT CAKE:
Preheat the oven to 180 degrees Celsius. Grease and line a 24cm spring form cake tin (or two, if you're doubling).

Grate the carrot (I like to roughly chop over my grated carrots for finer carrot bits) and place it in a colander or sieve over the sink. Sprinkle over the salt, and use your hands to rub it in. This will start drawing the moisture out of the carrots so you can wring as much liquid out as possible. Leave them to sit while you work on the rest of the cake.

In a large mixing bowl, combine all the dry ingredients. In another, crack out your eggs and lightly whisk them. I like to crack my eggs into a small bowl first to check they aren't bad, before adding them in with the rest of the bunch.

In ONE FINAL BOWL, mix the milk and the apple cider vinegar to make a buttermilk.

While this is happening, keep wringing out your carrots. A considerable amount of liquid should be expelled, and they should almost look like handful of cooked shredded carrots. If you don't wring them enough, the cake will be soggy, but also too carroty. It's a thing. Once you really can't wring any more liquid out of the carrots, set them aside.

Add the whisked eggs, oil and buttermilk to the dry ingredients, and stir thoroughly to incorporate. Add the carrots and stir again until they are evenly distributed.

If you're adding walnuts, do so now. Keep in mind that they make the cake harder to slice, so make sure you chop them relatively finely.

Place the cake in the oven for 40-45 minutes, or until a skewer comes out clean.

Allow the cake(s) to cool COMPLETELY before moving on to icing them.
TO MAKE THE ICING:
Whip the cream cheese and butter at a high speed until smooth and light, before adding the remaining ingredients. Beat again to combine, scraping down the bowl as necessary. Adjust for taste and set aside.
TO FINISH THE CAKE:
Once the cake is completely cool, ice it using a flat knife or an offset spatula. Top with some florals if you're feeling fancy, otherwise some extra walnuts and icing sugar. Keeps well in the fridge for a few days. You could probably also slice the cake and freeze it.