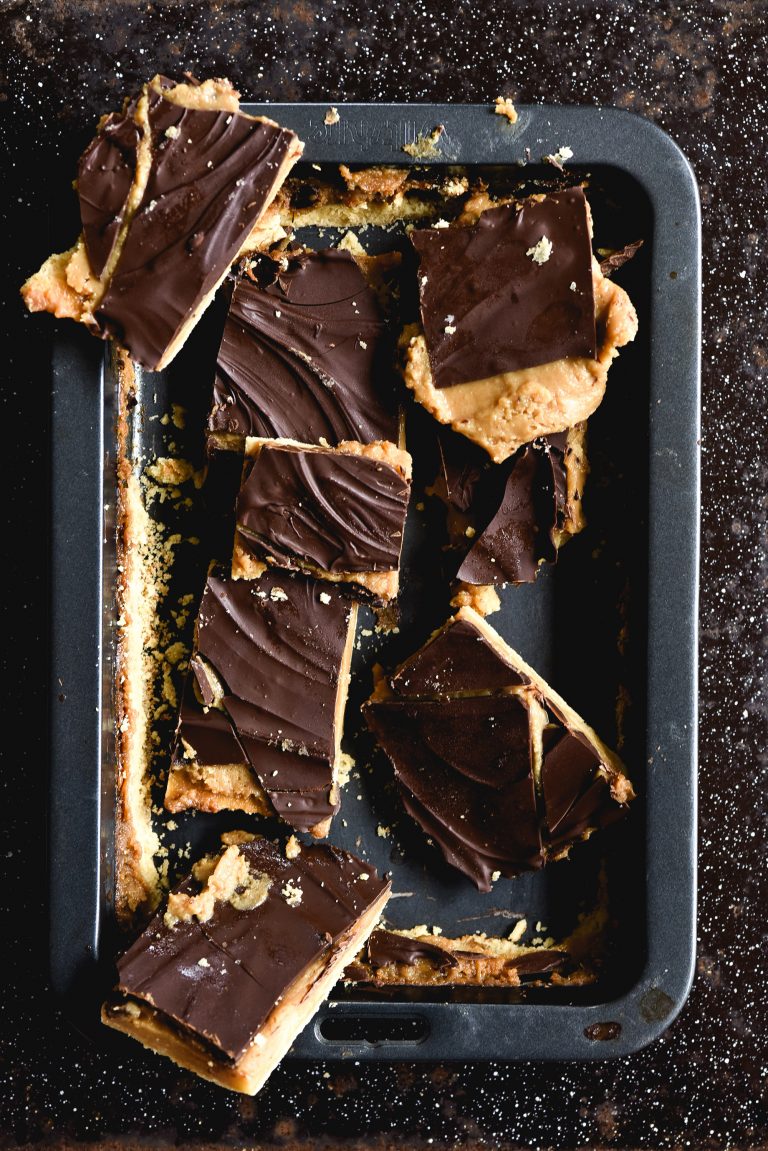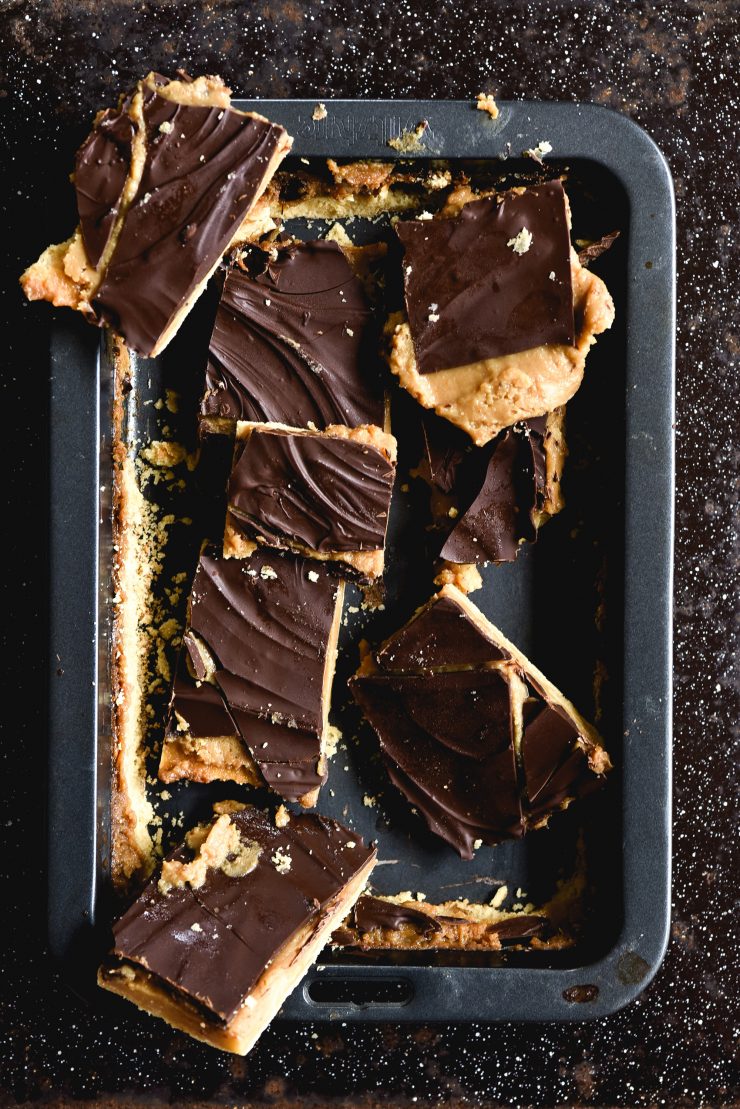 How to make lactose free condensed milk
Condensed milk has been a bit of a thorn in my side since getting into FODMAP. Given that, as the name suggests, it is condensed dairy, it tends to be very high FODMAP. While I personally seem to have grown out of my lactose intolerance, the sheer amount of lactose in condensed milk still gives me issues. So, today we're here making lactose free condensed milk.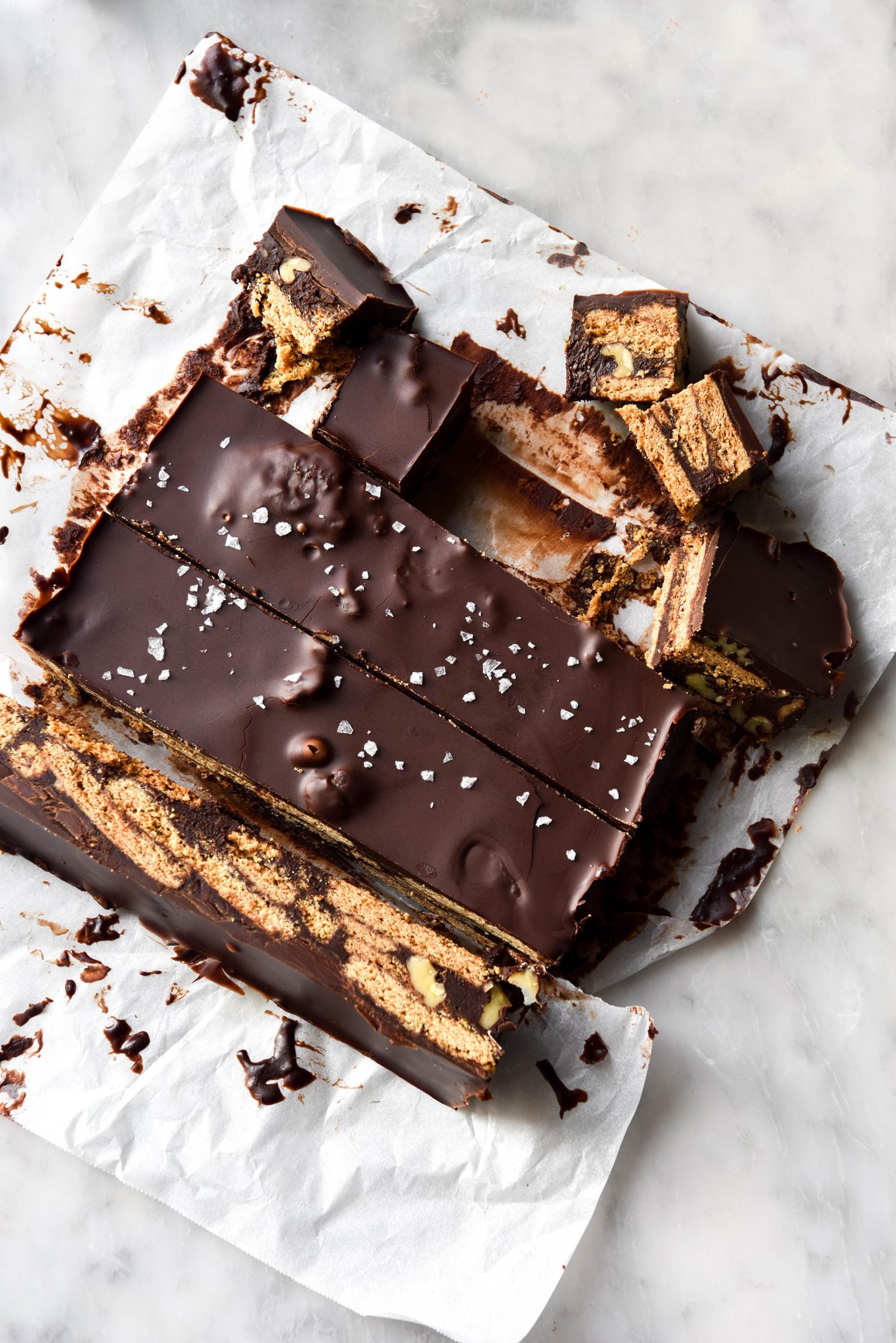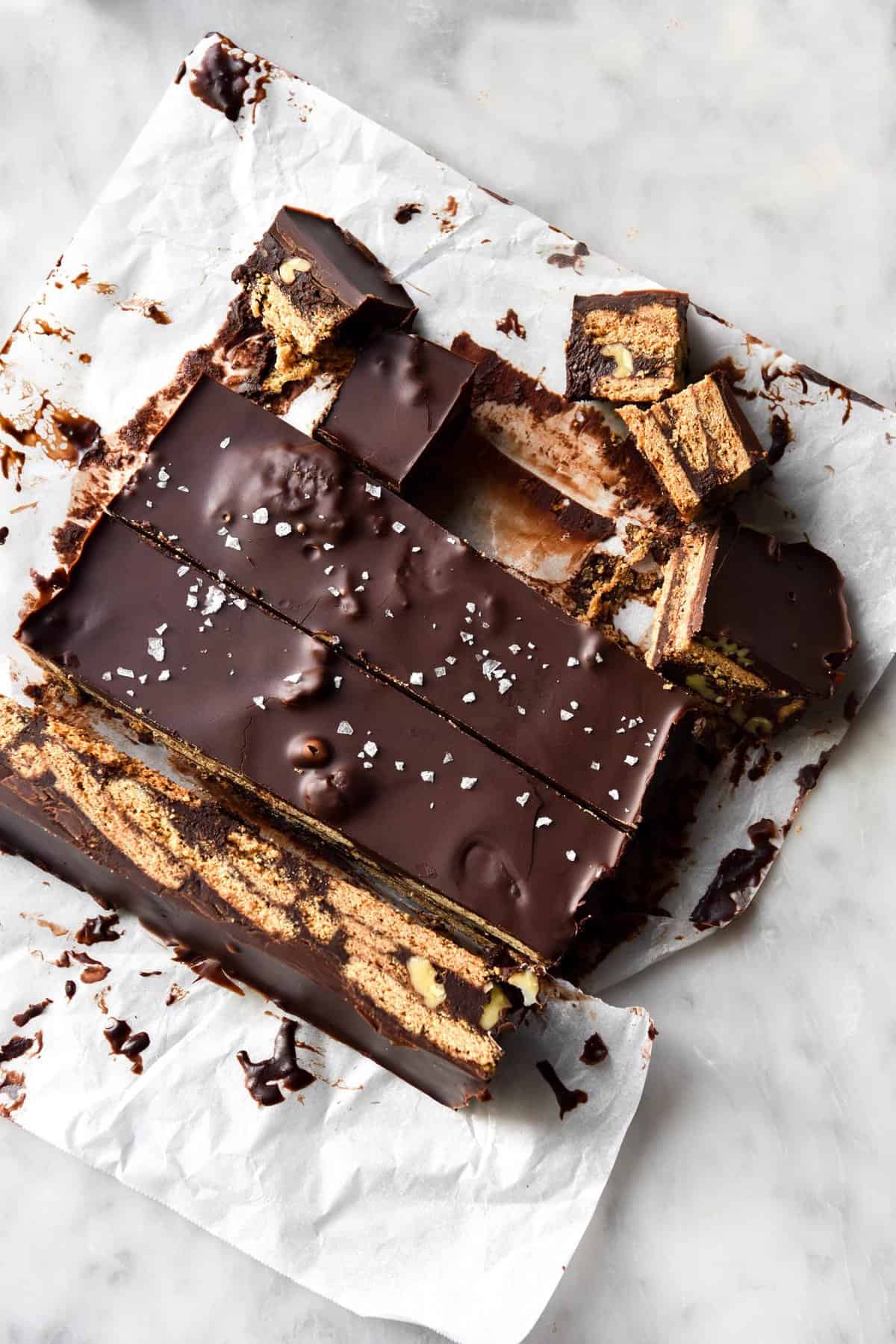 What do I need lactose free condensed milk for?
Condensed milk is used in lots of dessert recipes, like Hedgehog slices, no churn ice creams and some puddings and tarts. It can be used in blondies, caramel slices and tres leches cake, among other things.
Regular condensed milk contains a lot of lactose, which makes it unsuitable for people with lactose intolerances and those following a low FODMAP diet. This recipe gives people with lactose intolerance more options when making these sorts of desserts.
Lactose free milk isn't available where I live – can I make my own?
Yes, you can easily make your own lactose free milk. In fact, it's generally cheaper and more delicious than the variety at the shops. You can find my recipe for lactose free milk here.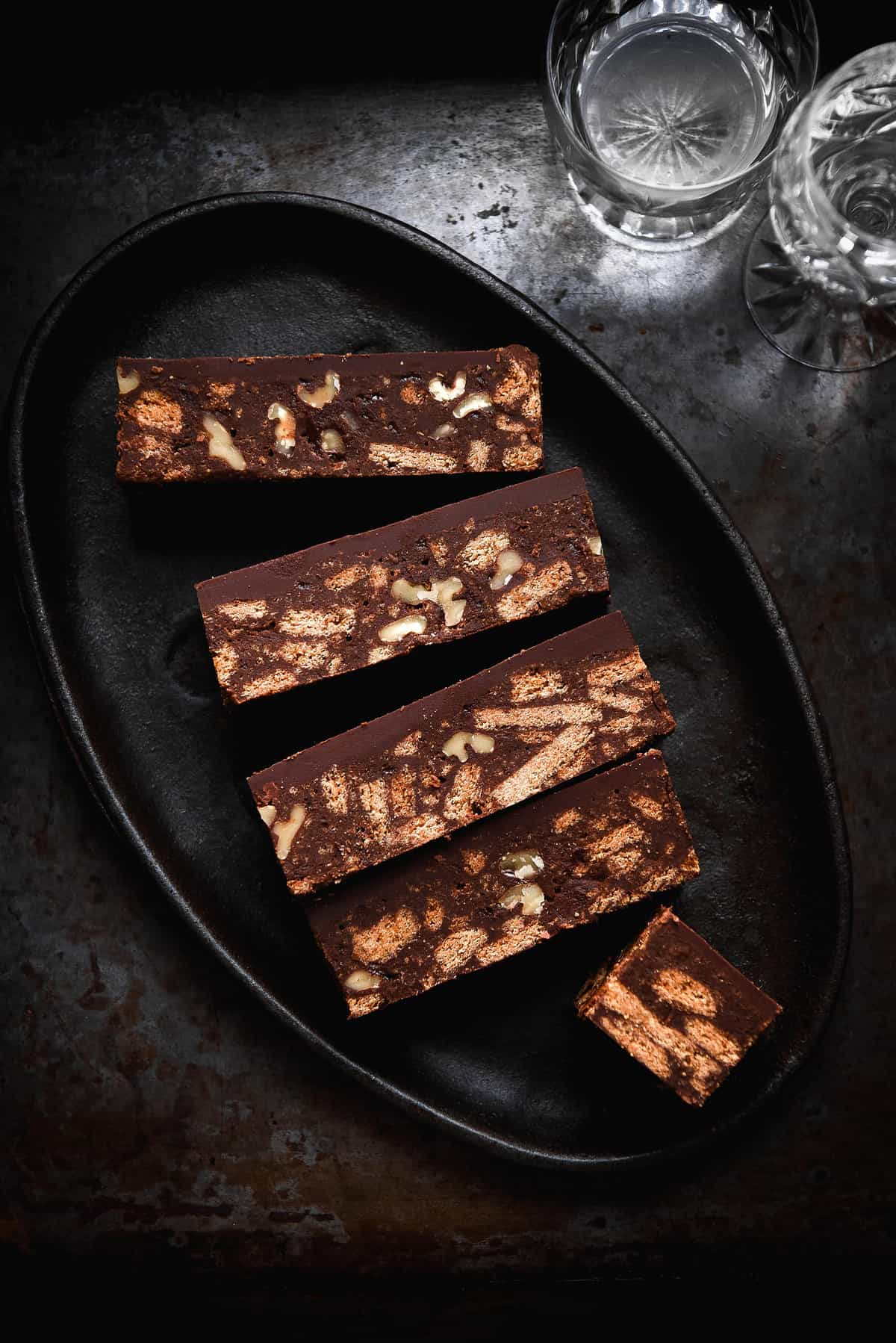 Can I make a vegan condensed milk?
Yes, you can! I have written a vegan condensed milk recipe, which you can find here. These days, there are a number of vegan condensed milks commercially available in Australia. It is still very handy to be able to make your own, though. Particularly if you are in a rush to make a gluten free vegan Hedgehog slice.
Can I use brown sugar to make condensed milk?
I initially intended to use brown sugar for this recipe – I love the caramel flavour it brings to baked goods.
That said, I had very mixed results from testing this condensed milk with brown sugar. Given brown sugar contains more liquid and is subject to more changes in liquid volume than caster sugar, it is really difficult to predict results. Don't quote me on the science, but trust me on the unpredictable results. And trust me again when I say that there is nothing more heartbreaking than ruining an entire litre of milk that you've spent an hour cooking.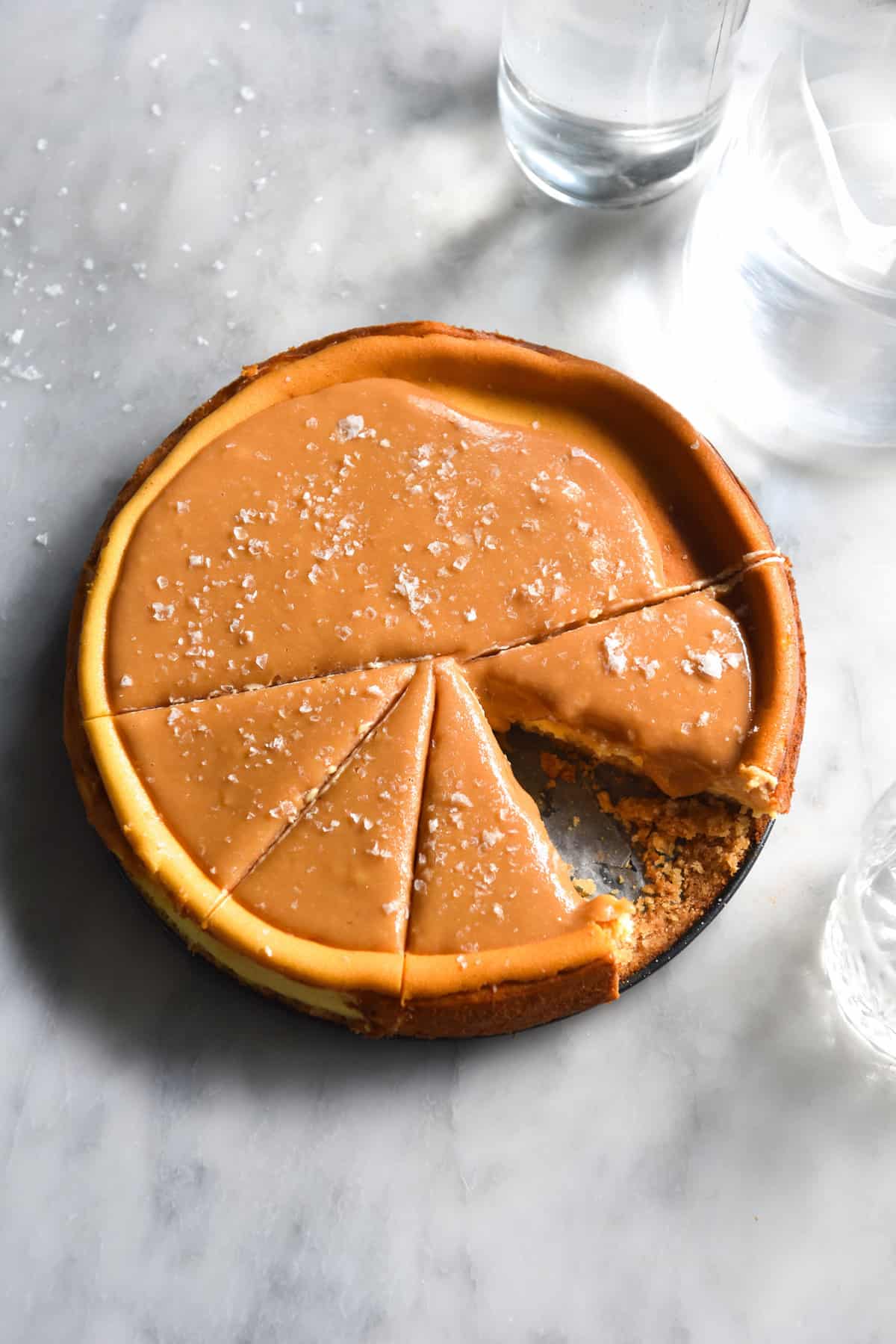 Can I use a sugar alternative?
I haven't tried this. There are some recipes that use monkfruit or allulose, but I have not experimented with either so I can't say for sure.
Tips and tricks for your lactose free condensed milk
Condensed milk is truly a game of patience. Before writing my cookbook, I was trawling the internet to find out if it could even be done. I came across an article which was very helpful (video included) but had comment after comment regarding failed condensed milk.
The trick, I have discovered, is low and slow. That's literally the only trick. If an article says you should have condensed milk in an hour, take it with a grain of salt. You are much better off using the smallest burner on a low-medium heat, and letting it do it's thing. If you panic and turn the heat up, chances are you'll end up a grainy pot of condensed milk. Not the end of the world, but not ideal.
I like to make my lactose free condensed milk when I'm pottering around at home. I place it in a large saucepan (although I have also had success doing it in my skillet) and I always put it on the smallest burner at a low setting. Every time I think of it (increasing in regularity with time) I stir the condensed milk as I walk past. No stress, no fuss!
Visual cues
The milk will go through stages. First, it might do nothing. Then, it might turn a little grey in colour. Next, it will gradually start browning, and it might look 'fluffy' or start to boil. It should only ever be JUST bubbling. Faint, occasional bubbles at best, Once it can coat the back of a spoon, you are done, my friend. Don't delay in taking it off the heat if you're worried – you can cook it a little more later, but you can't un-cook it, ya feel. I was trying to think of a good consistency to compare it to – regular condensed milk. Compare it to regular condensed milk.
How can I tell when my condensed milk is ready?
As I mentioned before, the condensed milk is done when it can comfortably coat the back of the spoon. I'm unsure whether this is something to with homemade condensed milk or the lack of lactose, but my condensed milk is considerably more golden in colour than the supermarket variety. It is basically the appearance of a runny caramel. Don't stress if yours is lighter, but probably stress a little if yours is darker. Aka, burnt.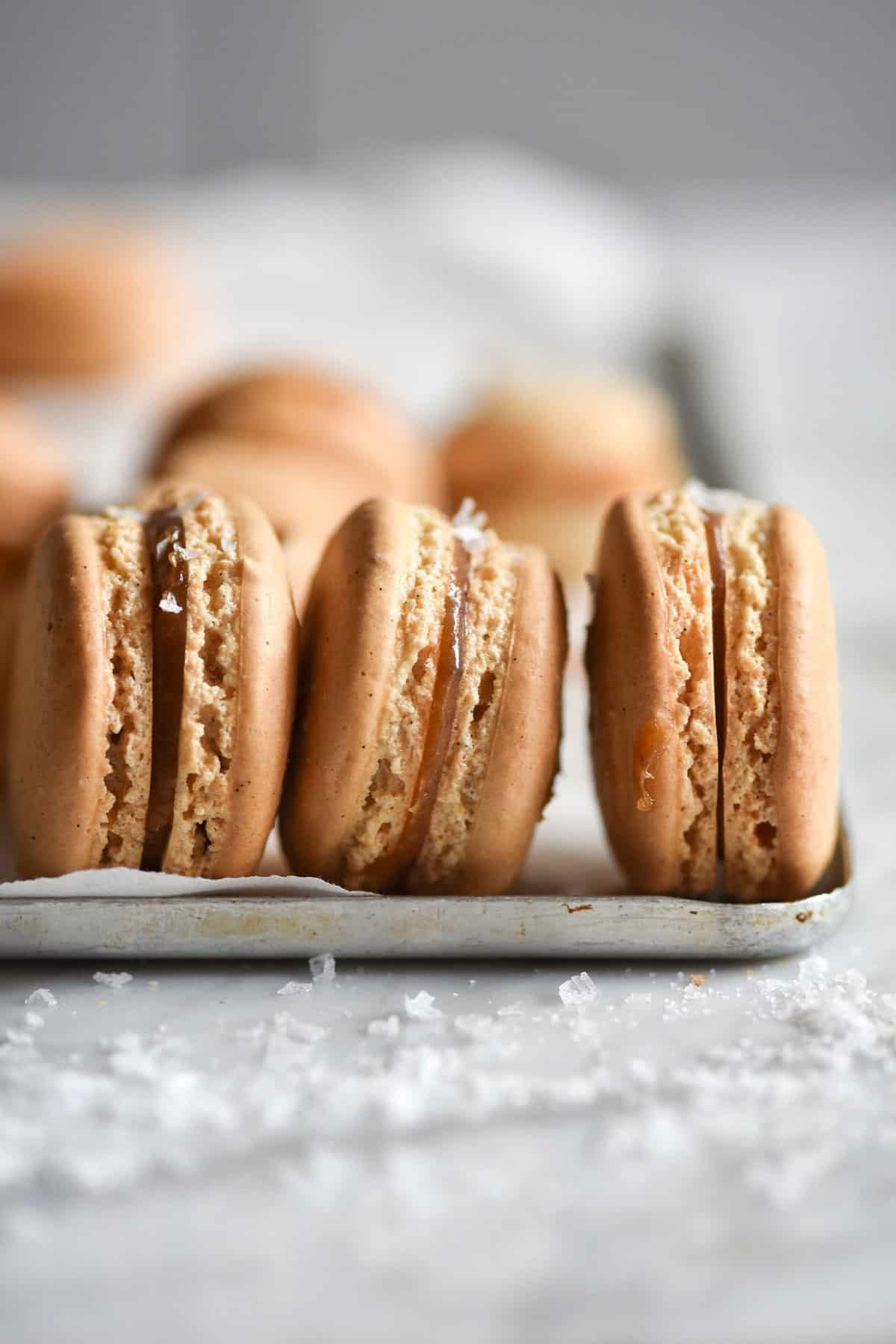 More lactose free dairy recipes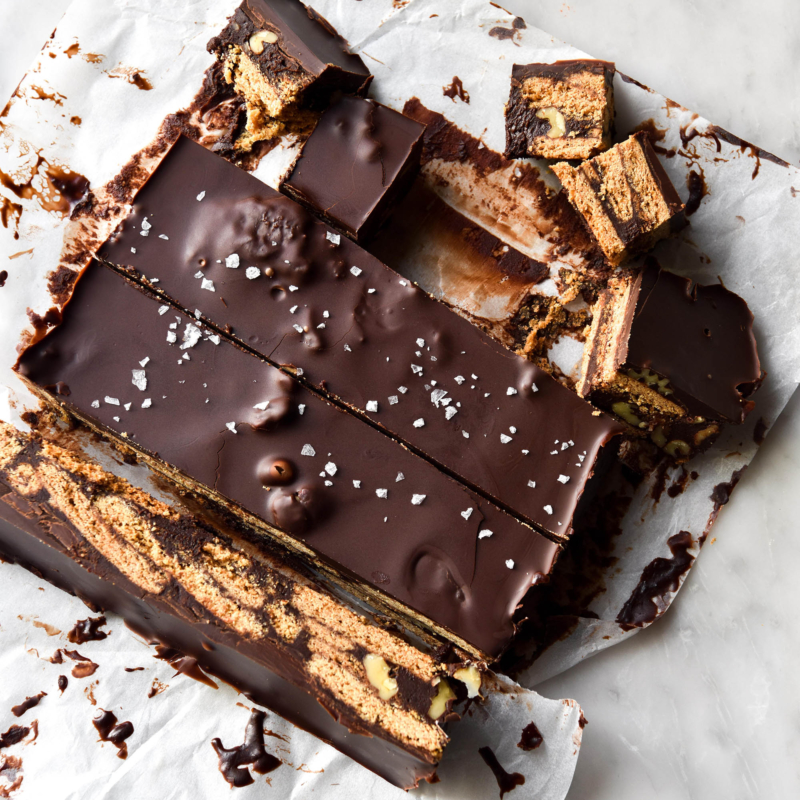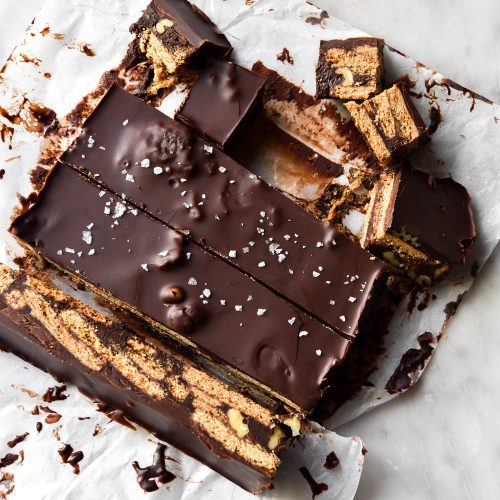 Lactose free condensed milk
A quick and easy way to make condensed milk with lactose free milk. Makes approximately 1 3/4 cups of condensed milk.
Ingredients
1

litre

(1000ml) full cream lactose free milk

1 2/3

cup

(380g) caster or white sugar
Instructions
Combine the lactose free milk and sugar in a medium, heavy bottom saucepan. Place it over a low heat. I'd recommend using the smallest burner you have – I have found that is the easiest way to ensure you don't end up with burnt or curdled condensed milk.

Cook over this low heat, stirring intermittently, for at least an hour. During this time, it will gradually turn a blue grey colour, before eventually turning a golden brown, as per the photo.

If at any time the milk is burning to the bottom of the pan, or the mixture is bubbling wildly, lower the heat. Slow and steady!

The condensed milk is ready when it can lightly coat the back of a spoon, and is still thin but more viscous than at the beginning. It will thicken considerably once cooled.

Store in an airtight container in the fridge, and use for anything from no churn ice cream to caramel slices to Vietnamese iced coffees.