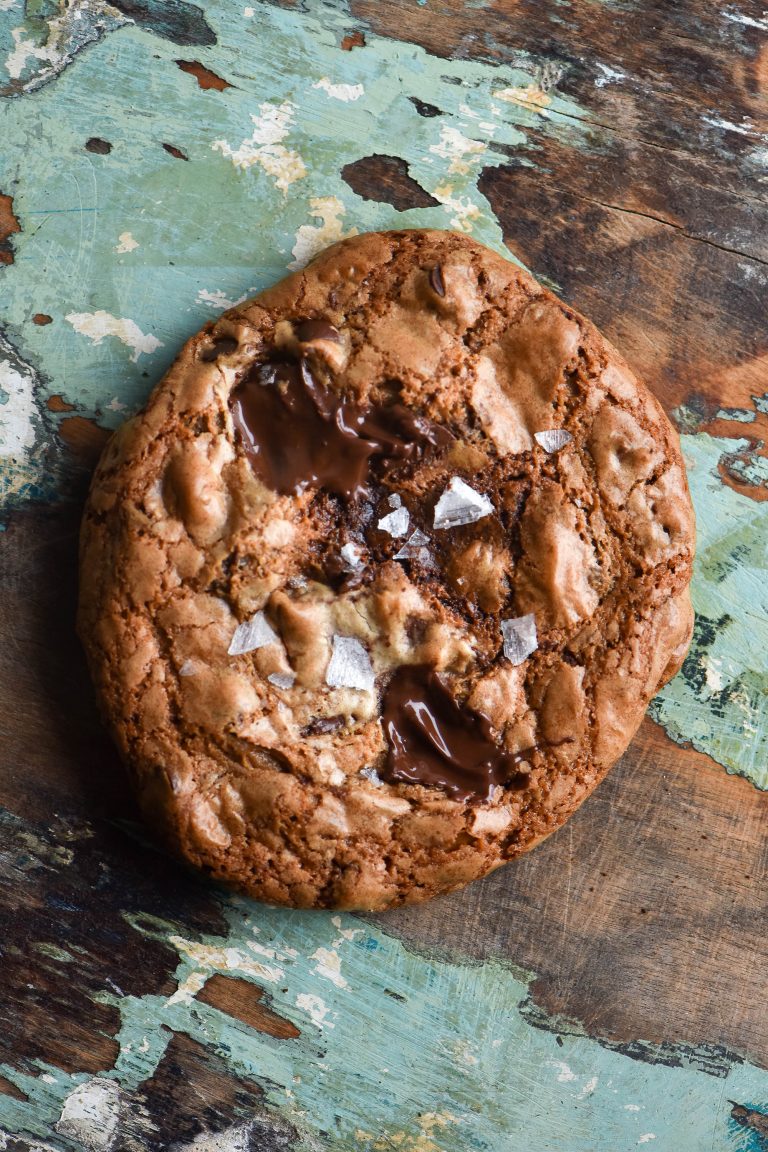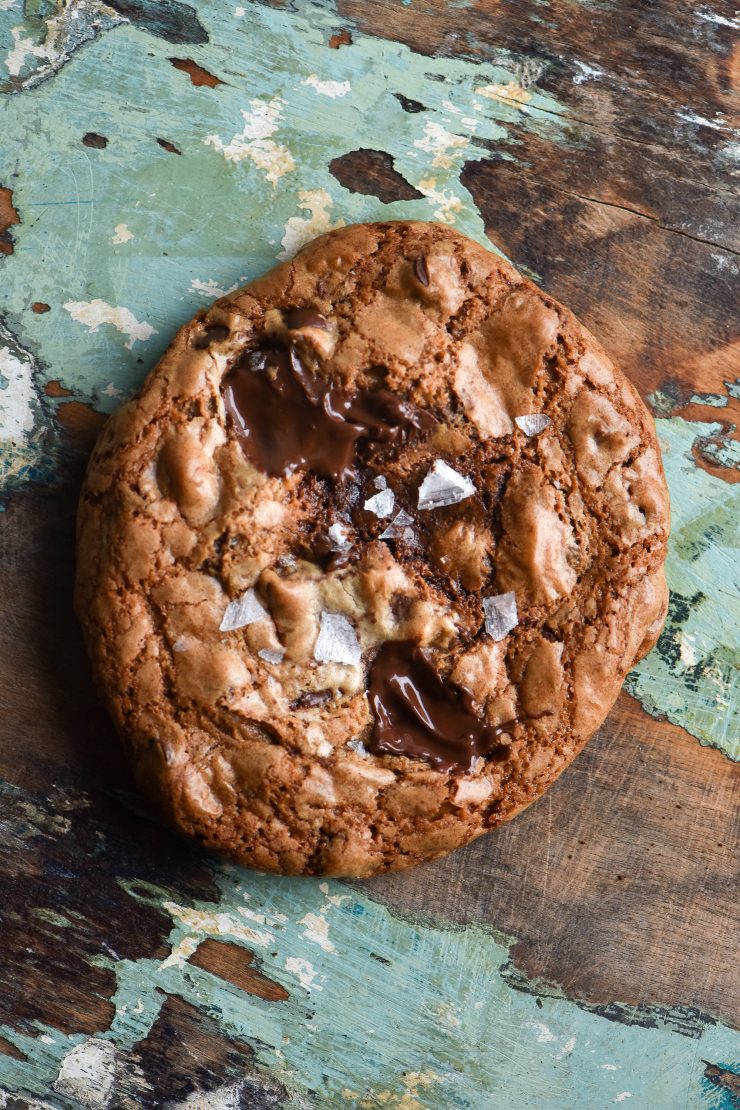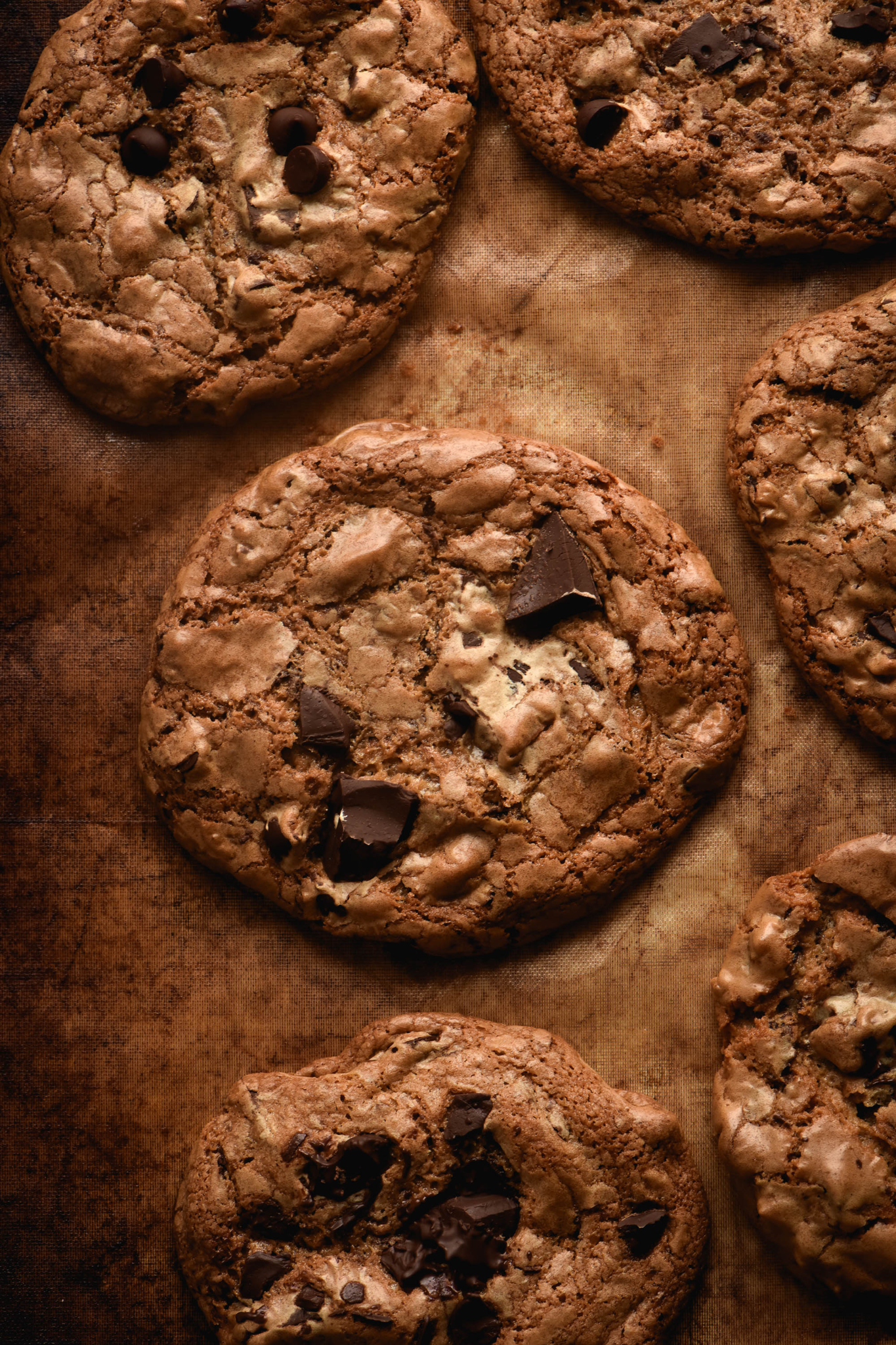 Gluten free tahini cookies
Ok, so the peanut butter snickers cookies are really good. But these gluten free tahini cookies? They are really, really, really good. They're chewy, crispy, sweet, a little salty and a general delight to eat. Made from four simple ingredients: tahini, maple syrup, baking powder and salt, they can be whatever you want them to be. They are the Ryan Atwood of cookies. Chocolate chips? Absolutely. Mixed seeds? Why not. Heavily spiced? Be my guest.
These cookies are refined sugar free, flourless, FODMAP friendly, nut free, starch free and vegan. They are made without xanthan gum, and they are ready to go wherever you fancy taking them.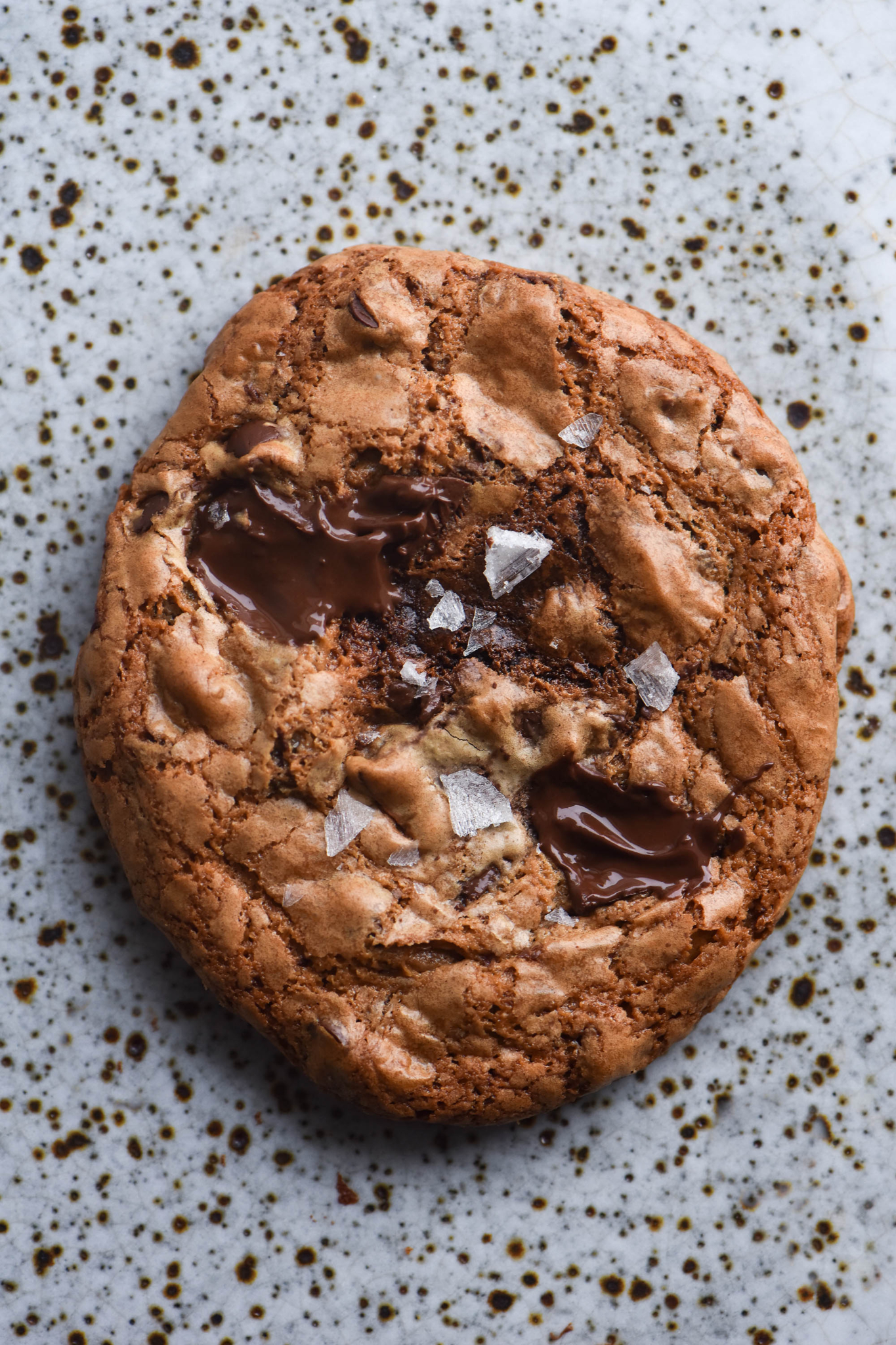 FODMAP notes
Before we dive in, some FODMAP housekeeping. Monash suggests that 2 tablespoons of tahini (or 30g) is a FODMAP friendly serve. This goes for both hulled and unhulled. A moderate FODMAP serve comes in at 185g or 3/4 cup for hulled, and 110g or 2/5 cup for unhulled.
To me, the sizeable gap between friendly and moderate serves suggests there is a bit of wiggle room in terms of a low FODMAP serve. As always, though, eat what works for you. If you don't want to go down the tahini route (or you have a sesame allergy) try the peanut butter cookies (which can also be made with almond butter) instead.
In summary on the tahini point, you can safely eat two cookies per serve, whether you use hulled or unhulled. They are quite rich, though, and I generally find (particularly with chocolate chips) that I only need one at a time. I mean, that's probably a lie, but anyway.
Onto maple syrup! Maple syrup is friendly in 2 tablespoon serves. Again, 1-2 cookies per serve should keep these cookies within FODMAP constraints.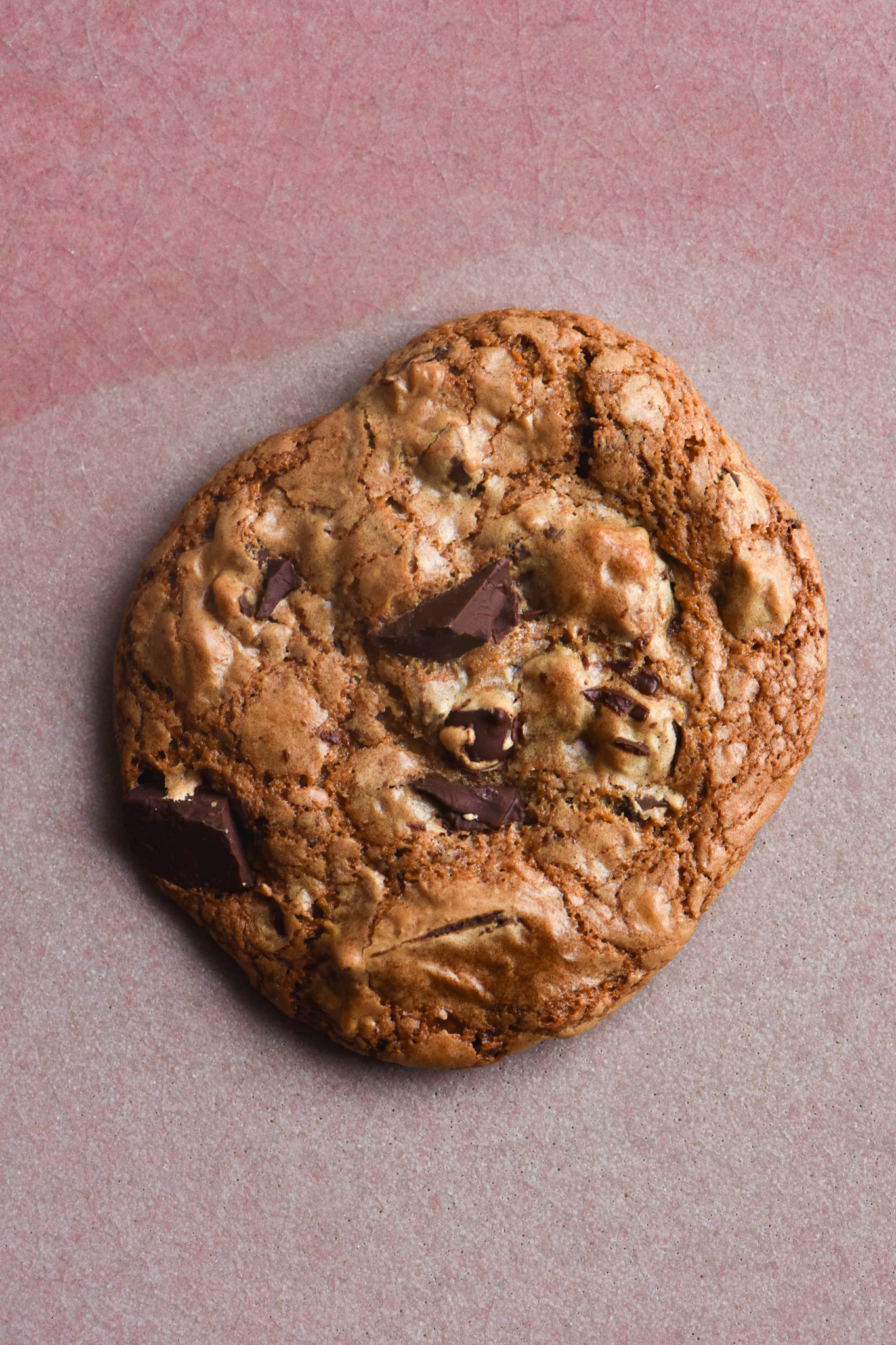 Recipe notes for your gluten free tahini cookies
This recipe makes 10 small-medium cookies. I recommend dividing the 'dough' into 10, whether or not you think they look small. The recipe can very easily be halved.
These cookies do spread, but not like crazy. I found that when testing a flattened batch and an unflattened batch, they turned out roughly the same.
I can't try all the brands of tahini in the world, so they might work differently depending on what you use. That said, hulled or unhulled, there should be no ingredients in your tahini except for sesame seeds. I don't know if they even exist, but don't use a tahini with a long list of ingredients.
I will go into the sugar options in the substitution section below. Please note: pure maple syrup only. None of that 'maple flavoured' stuff.
These babies NEED to be cooked on a low oven temperature. I have found that tahini burns really easily at 180C/356F, so a lower 160C/320C is necessary.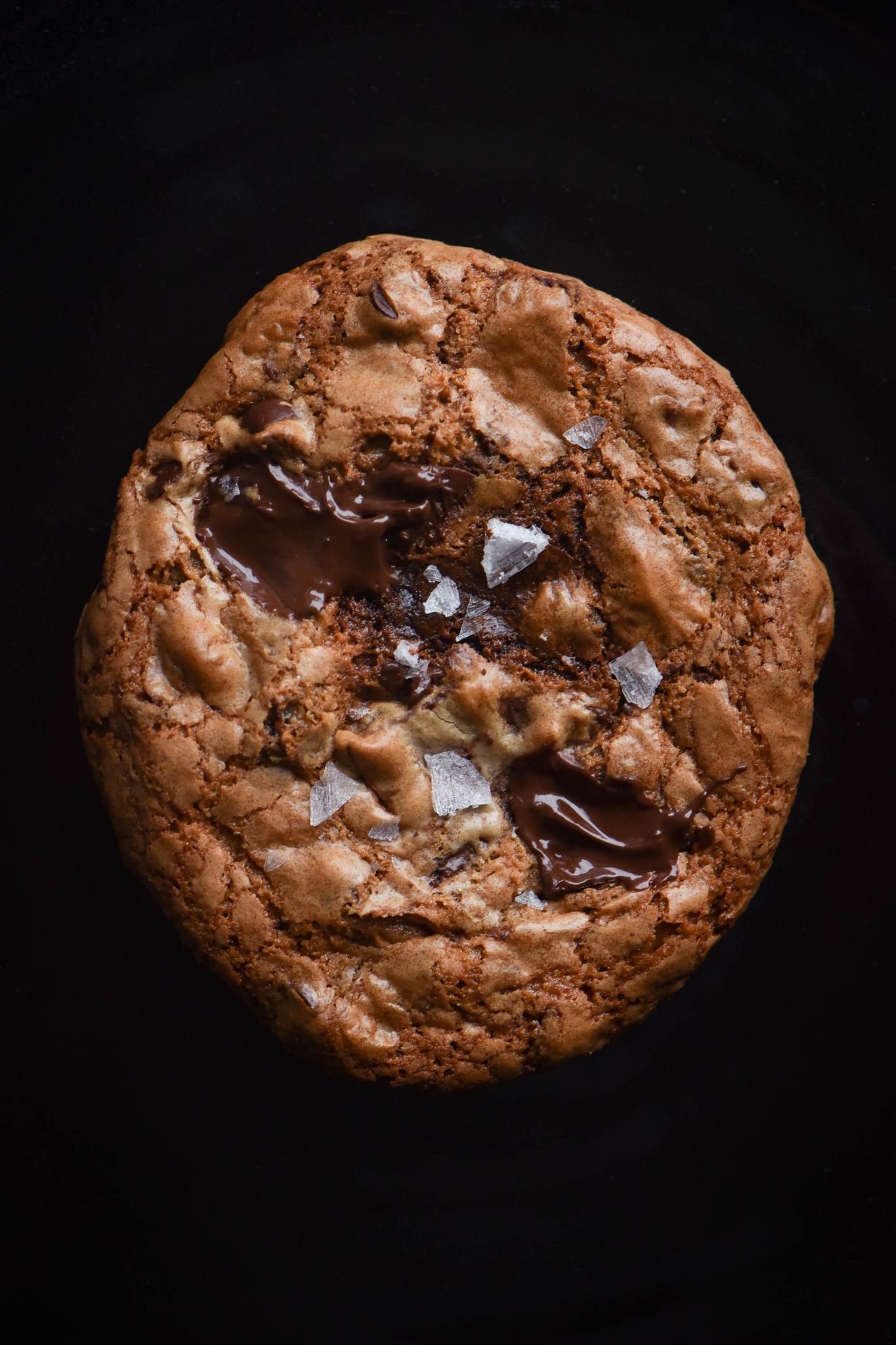 Substitution notes and flavour suggestions
If you're looking for a tahini substitute: lol what are you doing here? The peanut butter cookie recipe is your best bet.
In terms of flavour suggestions: they are pretty much the same as the peanut butter cookies, to be honest. Chocolate chips, mixed nuts and seeds, lots of ginger powder or some cinnamon all work well. I also liked orange blossom and white chocolate chip.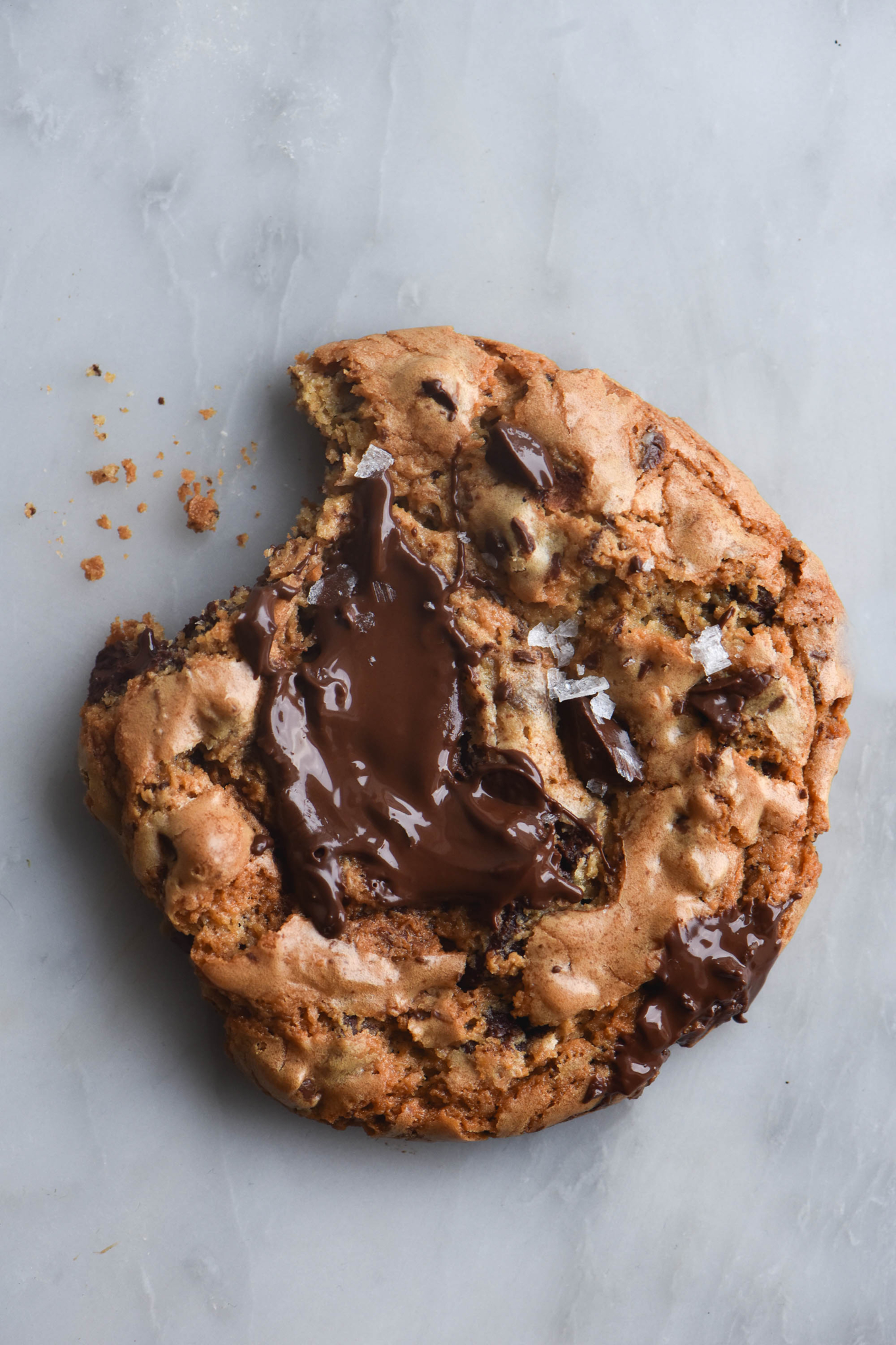 Tips and tricks
These gluten free tahini cookies are easy enough to make, but there are a few tips and tricks.
Firstly, make sure your tahini is a good balance of oil and paste. You know how you sometimes get to the end of the jar of tahini and it is dry and crumbly? This will be a lot harder to make good cookies with. I'm not saying you can't give it a go, but I recommend adding a teaspoon (+) or so of oil to compensate.
Mixing the cookies up, particularly when your tahini is lumpy, requires a bit (not a lot) of elbow grease. Keep mixing – it will become thick, even if it doesn't seem like it will. I like to mix for a bit, do something else and come back. It shouldn't take more than 2-3 minutes of your time all up, but letting it rest in between does seem to make it seize up faster.
Tahini notes
As we've discussed, I recommend using a tahini that is a good balance of oil and paste. For that reason, I recommend a commercially ground tahini as opposed to a homemade one.
On the same note: store bought tahini that has a chalky, dry consistency won't work well here. I recommend purchasing a tahini that has a loose paste consistency for best results.
While testing these cookies, I noticed that the raw tahini made for more attractive cookies than the roasted tahini. Since then, I have struggled to find raw tahini (most of the supermarket brands specify toasted sesame seeds when you look closely). I didn't notice a real difference between hulled and unhulled tahini.
More gluten free vegan dessert recipes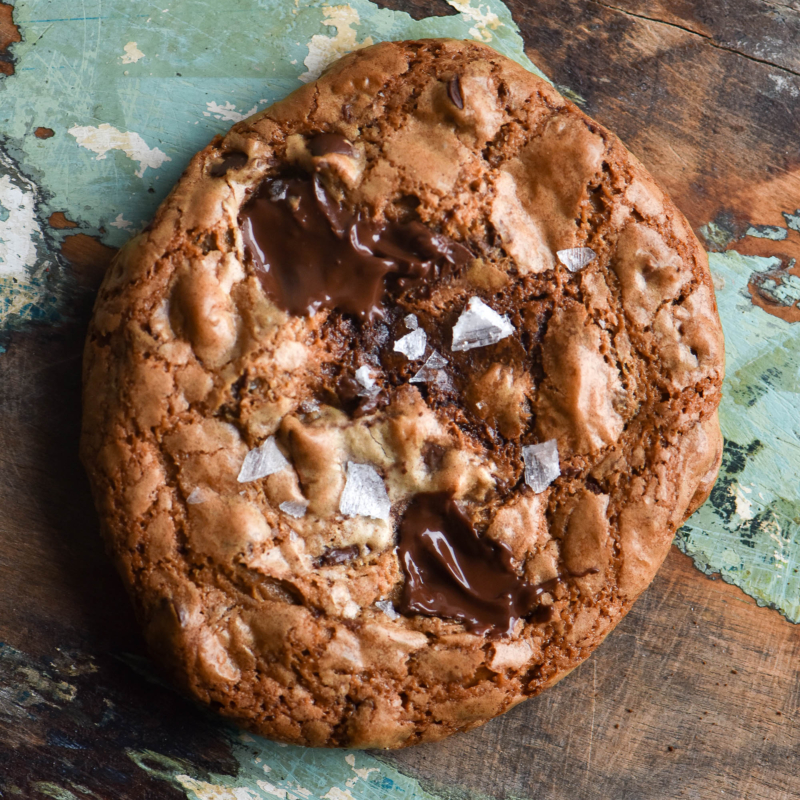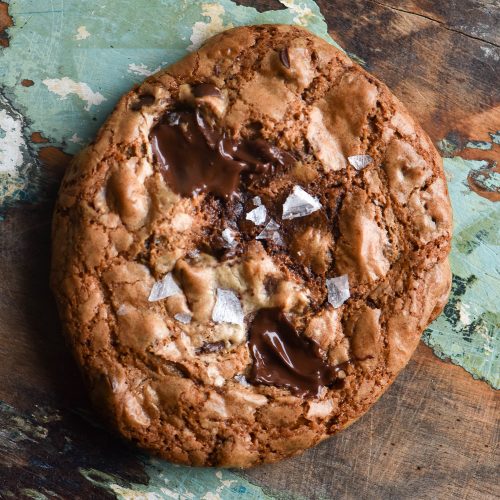 Gluten free tahini cookies
Gluten free, refined sugar free, gum free, starch free, vegan, FODMAP friendly, nut free
*This recipe uses Australian cups and measures. Use ml and gram weights for international accuracy.
1 Australian tablespoon = just under 4 American teaspoons
Ingredients
For the cookie dough
160g

(2/3 cup)*

tahini, hulled or unhulled (see notes)

100-125ml

(5-6 tbsp)*

maple syrup

1/2

tsp

baking powder

1/4

tsp

baking soda

(see notes)

pinch of fine salt
Optional extras
100-200g

chopped chocolate or chocolate chips (vegan if necessary)

1-2

cups

seeds and mix ins (I used choc chips, pepitas, hemp seeds and puffed quinoa)
Instructions
Preheat the oven to 160C/320F. Line a baking tray with baking paper.

Combine the ingredients for the cookie dough in a small mixing bowl. Mix, mix and mix until the batter is the consistency a slightly soft cookie dough. This can take 2-3+ minutes of mixing and some elbow grease – I promise it will get there. If need be, have a tiny break and then get back into it. It should hold steady on the spoon if you lift some batter into the air. Some batches I'm even able to pick the dough up and roll it into balls by hand (soft but firm is what we're going for).

Add any mix ins you plan to use and stir to combine. Use a spoon to place the dough onto the baking tray, leaving room for spread. Bake for 15-20 minutes or until the cookies are golden and crisp. Allow to cool almost totally on the tray – they firm up as they cool.

These cookies keep well in an airtight container on the bench or in the fridge for a number of days. They will become less crisp with time, but are still delicious.
Notes
Both hulled and hulled tahini work in these cookies. I prefer unhulled as the cookies are slightly darker in a nice way.
The dry odds and ends of a tahini jar will not create a spready cookie (nor will it be as good as the oilier version). Choose a tahini that has a slightly runny consistency, rather than a chunky dry one. 
I have found that some tahini in Australia, both hulled and unhulled, is roasted. I then found that the roasted variety gave the cookies a slightly more prickly and less spready appearance. The taste is the same either way, but I found that untoasted tahini makes better looking cookies.
If you've got some oil on top of your tahini, add some! It makes for a better looking cookie, too. If you have the dry, crumbly dregs of a tahini jar, I recommend adding 2-3 teaspoons of oil (ideally sesame but any plain oil will work) to compensate.
The baking soda promotes a little bit of spread in the cookies, but it mainly to develop a golden colour at such a low heat. You can omit it if you like, but they're just a bit better with it, in my opinion.