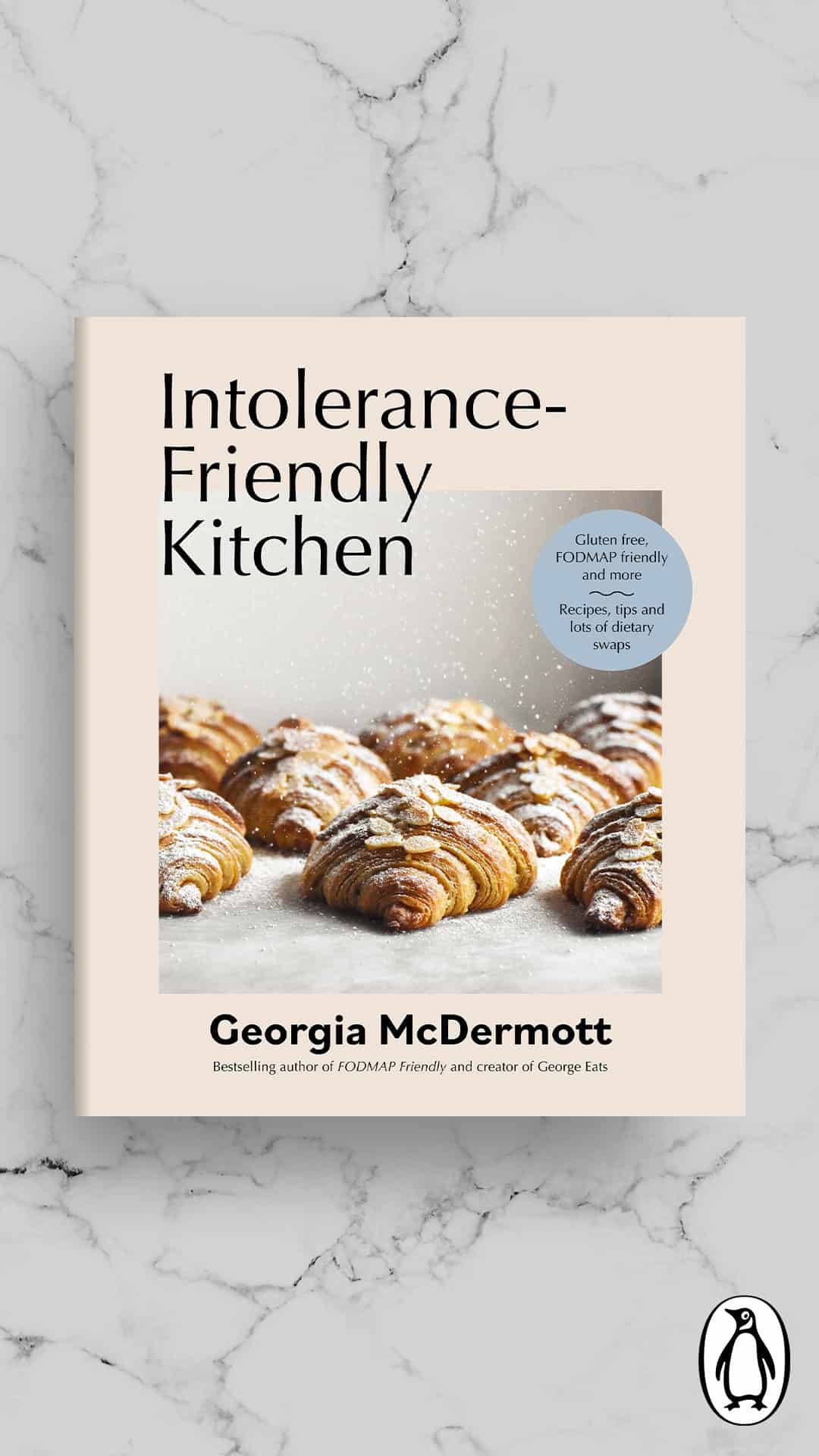 Intolerance Friendly Kitchen
Dependable, delicious recipes that make great food accessible for a range of intolerances: gluten free, FODMAP friendly and more.
If you have a dietary intolerance and sometimes feel you're missing out on foods you'd love to eat, this book is for you.
Intolerance-Friendly Kitchen is all about reliable recipes that are gluten free, low FODMAP and vegetarian, and cater wherever possible to diets without dairy, eggs, nuts, grains, starches or gums.
Georgia McDermott – also known as much-loved Melbourne food blogger @georgeats – is passionate about making life's delicious moments accessible to everyone, and she's done all the painstaking recipe testing so you don't have to. Whether it's knowing the best flour to use for a certain cake or pastry, or offering a substitution to cut the lactose but keep the flavour, Georgia has worked out how to get the best results every time. Her 100+ beautifully photographed recipes include:
Yeasted croissants
Chocolate babka
Any-flour-you-like brownie cookies
Sourdough cinnamon scrolls
Vegetarian or vegan sausage rolls
Starch-free sourdough
Gluten-free egg pasta
Tofu and ginger dumplings
From bread, cakes and other sweet bakes to pasta, noodles and savoury pastry, this is a collection of recipes so rewarding and easy to follow that meeting your dietary requirements feels like a bonus
Buy the book in Australia:
Buy the book Internationally:
FODMAP friendly, the cookbook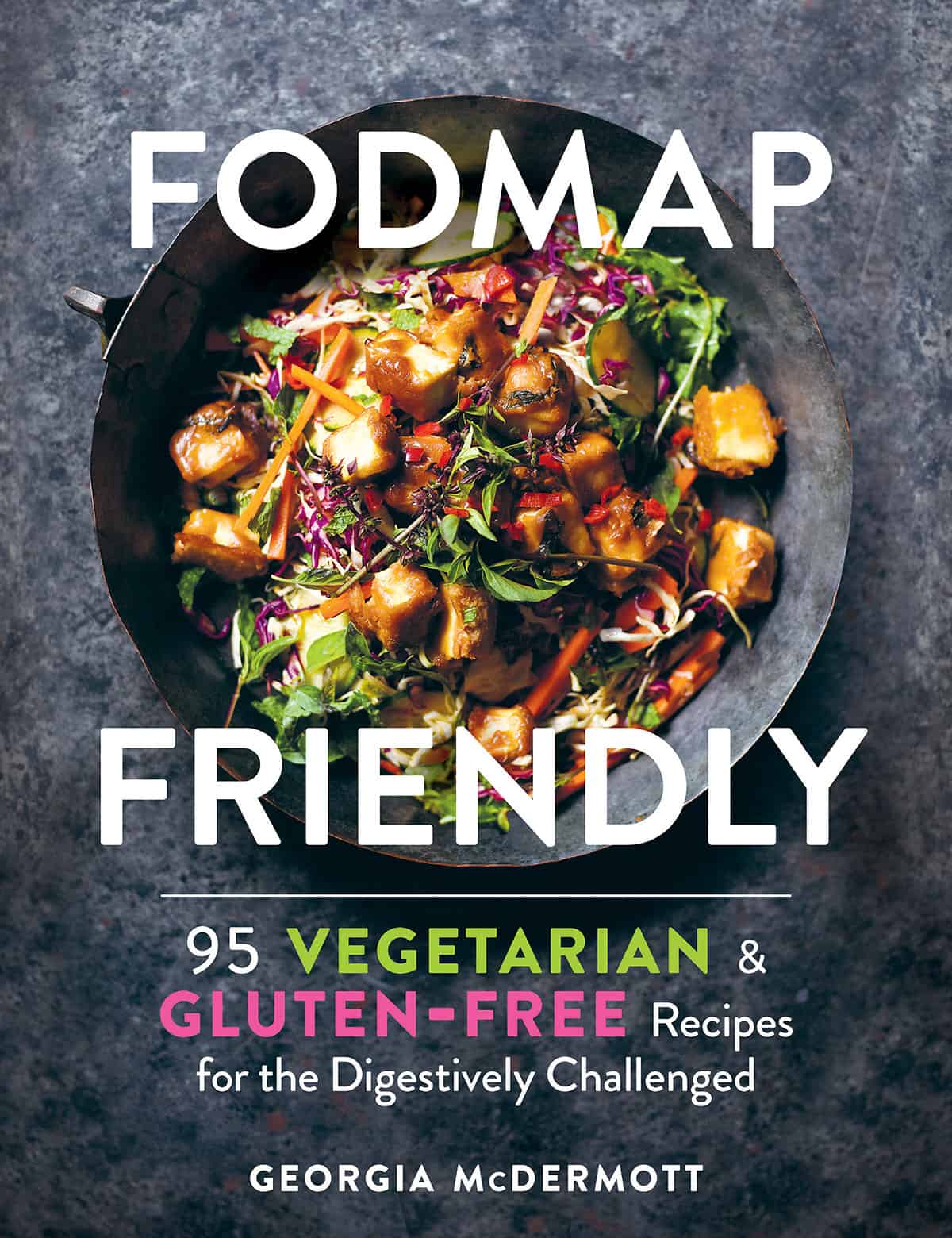 A low-FODMAP diet is the simplest and most effective way to manage irritable bowel syndrome (IBS) and a range of other dietary intolerances.
Georgia McDermott is one of the 15 per cent of Australians who suffer from IBS. She is also a passionate home cook. She set out to find a way of managing her symptoms and discovered the low-FODMAP diet. At the same time, she chronicled her journey and her cooking experiments on her phenomenally successful blog and on Insta (@georgeats).
Now, in her first book FODMAP Friendly, Georgia shares over 90 recipes that are not only delicious, but will help relieve the uncomfortable symptoms of an unsettled gut.
Georgia creates food for all occasions, from colourful salads and hearty dinners to gorgeous savoury bites and full-blown baking extravaganzas. Accompanied by all-new photography, these recipes – most vegetarian and sometimes pescetarian – are tried and tested by Georgia to ensure that taste is never sacrificed in the pursuit of feeling well and comfortable.
Whether you're following a low-FODMAP diet, suffer from food intolerances or experience gut-health issues OR you simply love great-tasting food that's also good for you, this book, bursting with deliciousness, is for you.
Buy the book in Australia and The UK:
Buy the book in The United States and Canada: