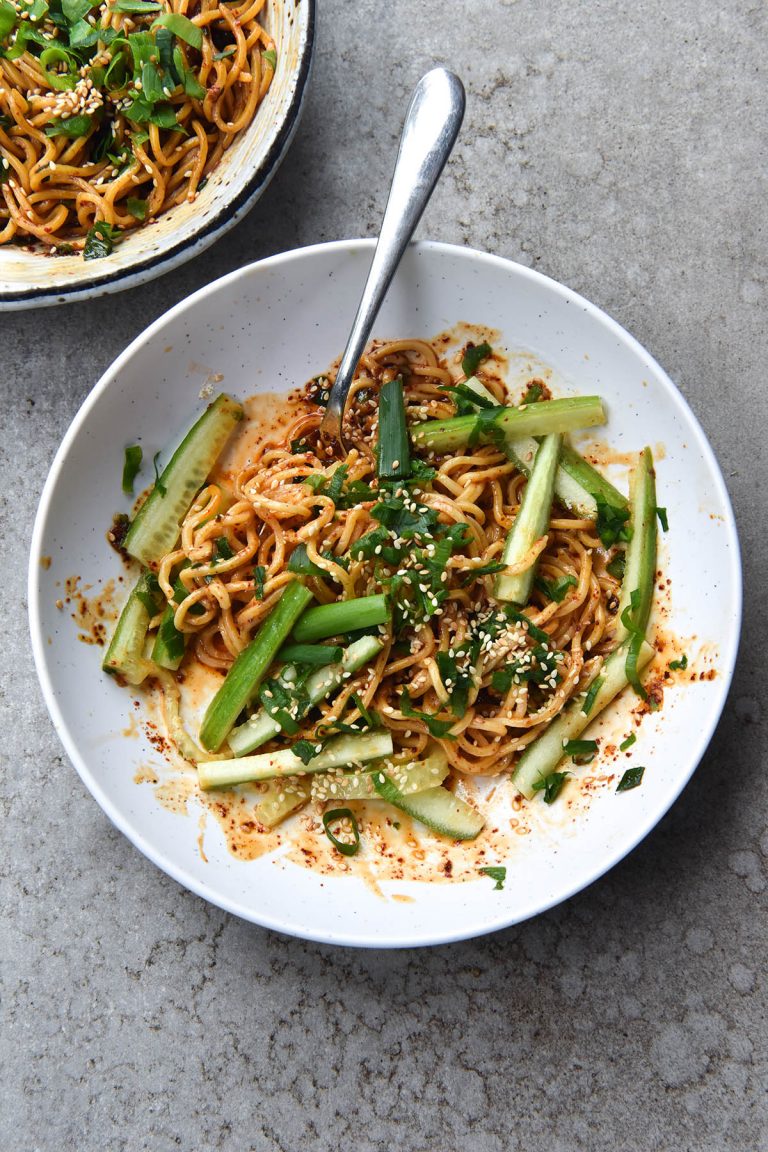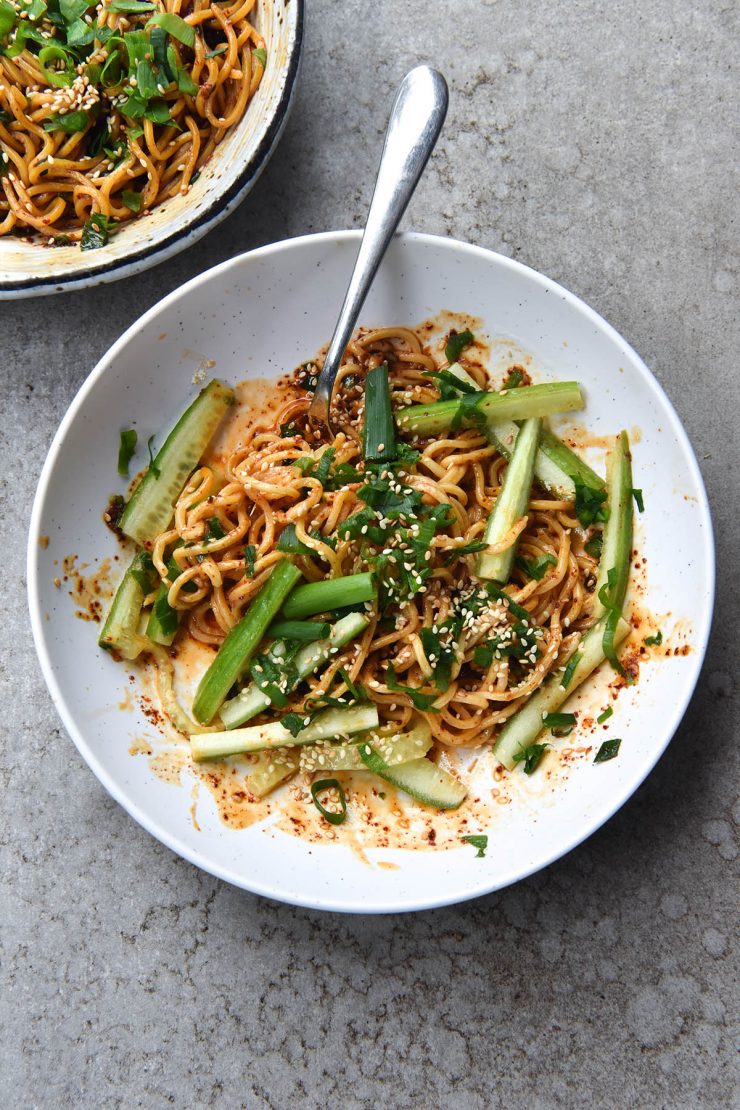 There's a time and a place for an intricate low FODMAP lasagne. A busy weeknight is not one of those times or those places. That is why I wanted to write this roundup of easy low FODMAP recipes. They're all gluten free and vegetarian or vegan. Equally as important: they are all quick and easy weeknight meals that are ready in a flash.
I have catered to all meals in this roundup: from breakfast to dessert and everything in between. Consider this 'the best of' my quick and simple low FODMAP recipes.
Easy low FODMAP recipes that are vegetarian or vegan
This recipe roundup features all the easiest and quickest low FODMAP recipes on my website. Where possible, each recipe includes substitutions to account for a number of different dietary requirements within the niche. I aim to provide soy free, corn free, xanthan gum free and nut free options where possible.
More low FODMAP recipes
Easy low FODMAP breakfasts
I find breakfast to be the trickiest meal of the day to cater for. I can never be bothered cooking up something elaborate or long winded – it needs to be quick and easy. These recipes fit that bill, and also happen to be delicious.
Gluten free buckwheat pancakes
These pancakes are an easy breakfast recipe that use 100% buckwheat flour. All you have to do is mix and bake – no equipment required. These pancakes contain yoghurt and egg, although the yoghurt can be dairy free. Stay tuned for a vegan version. This is a recipe in my buckwheat flour e-book.
Because there are a few buckwheat recipes in this roundup, a quick note. Buckwheat flour is 100% gluten free. Despite the name, buckwheat bears no relation to wheat whatsoever. It is more closely related to rhubarb. Buckwheat is safe for gluten free diets.
While the FODMAP diet is not a gluten free diet per se, a lot of wheat products are high FODMAP.
Low FODMAP overnight oats
For those who are short of time in the morning, there is no better breakfast than a make ahead option. These low FODMAP overnight oats are quick and easy to make and can be adapted as you see fit. If you can't have oats, I have an oat free, gluten free recipe as well.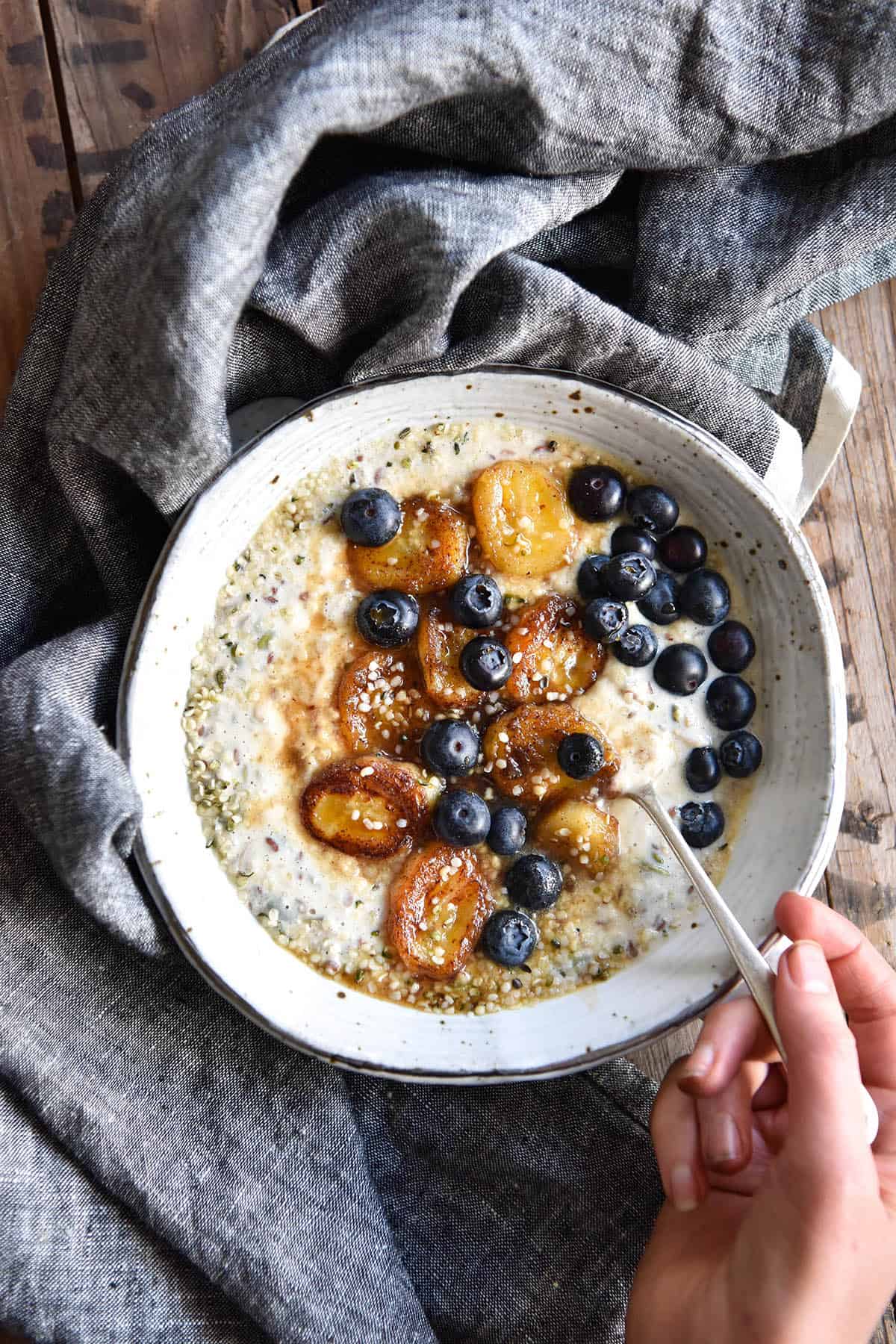 Gluten free porridge
There's nothing better than a steaming bowl of porridge on a winter morning. This recipe hits that spot – no oats required. Like the overnight oat recipe, this can be customised to cater to multiple dietaries.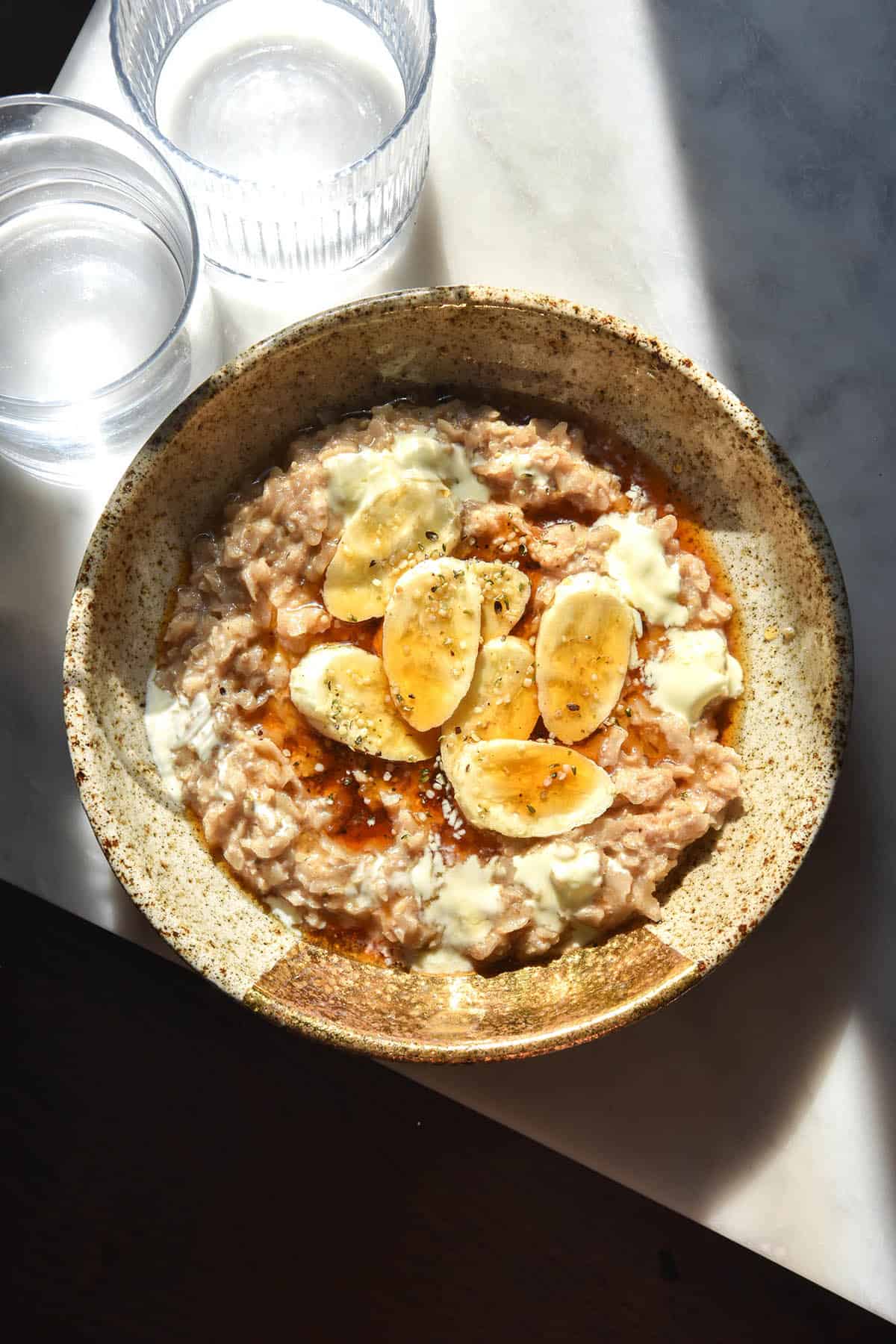 Gluten free protein pancakes without banana
Protein pancakes are hard to master when you choose a protein with minimal ingredients. These gluten free protein pancakes without banana (or flour) took me a while to master, but I'm glad I persisted. They are filling, delicious, easy to make and low FODMAP to boot.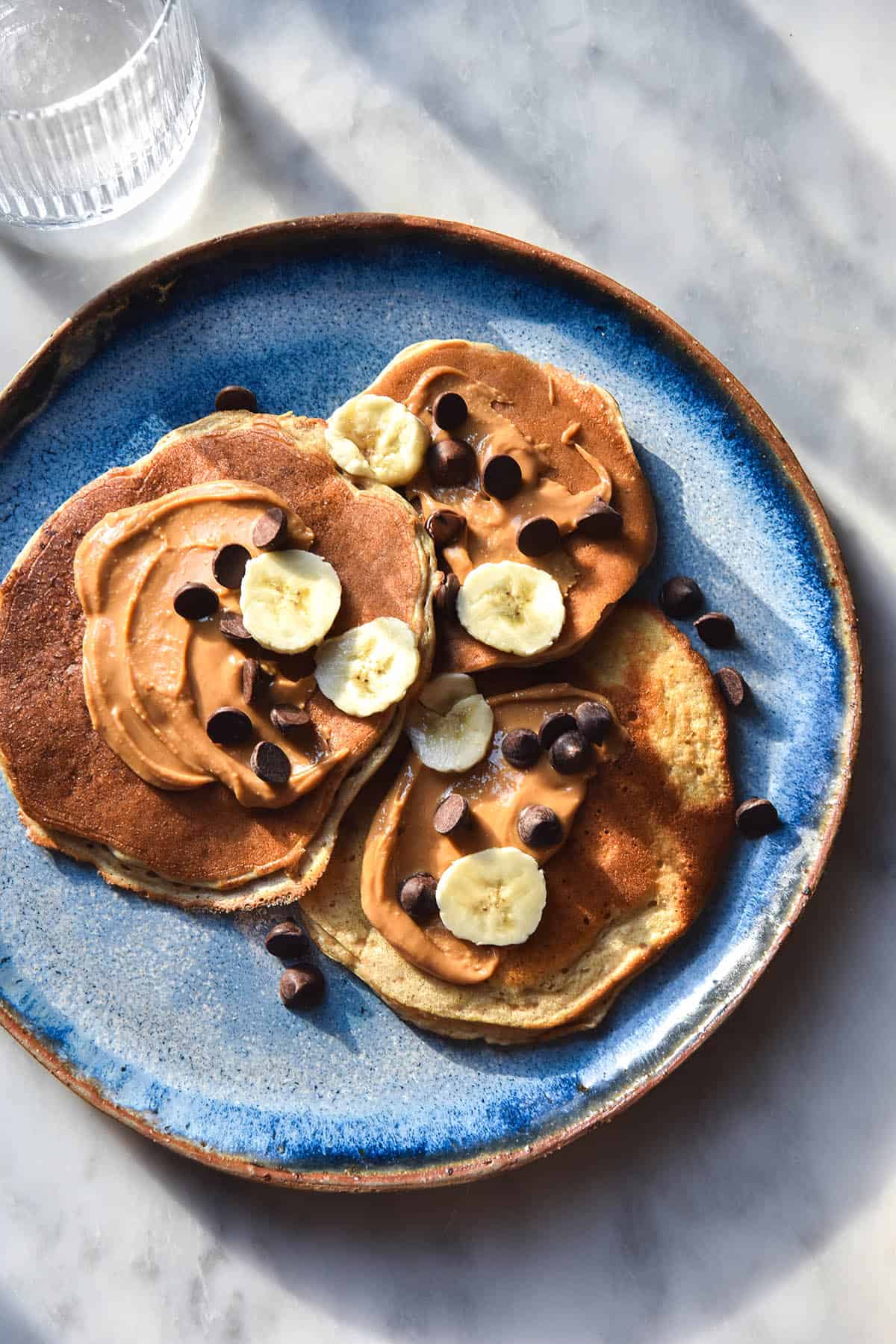 Gluten free buckwheat wraps without xanthan gum
These buckwheat wraps are one of my FAVOURITE recipes right now. I make a double batch every few weeks and store them in the freezer. Whenever the mood strikes, I simply defrost one in the microwave. You can use these wraps for actual wraps or as a tortilla. I like to pop them on top of nearly set scrambled eggs for a TikTok style egg wrap.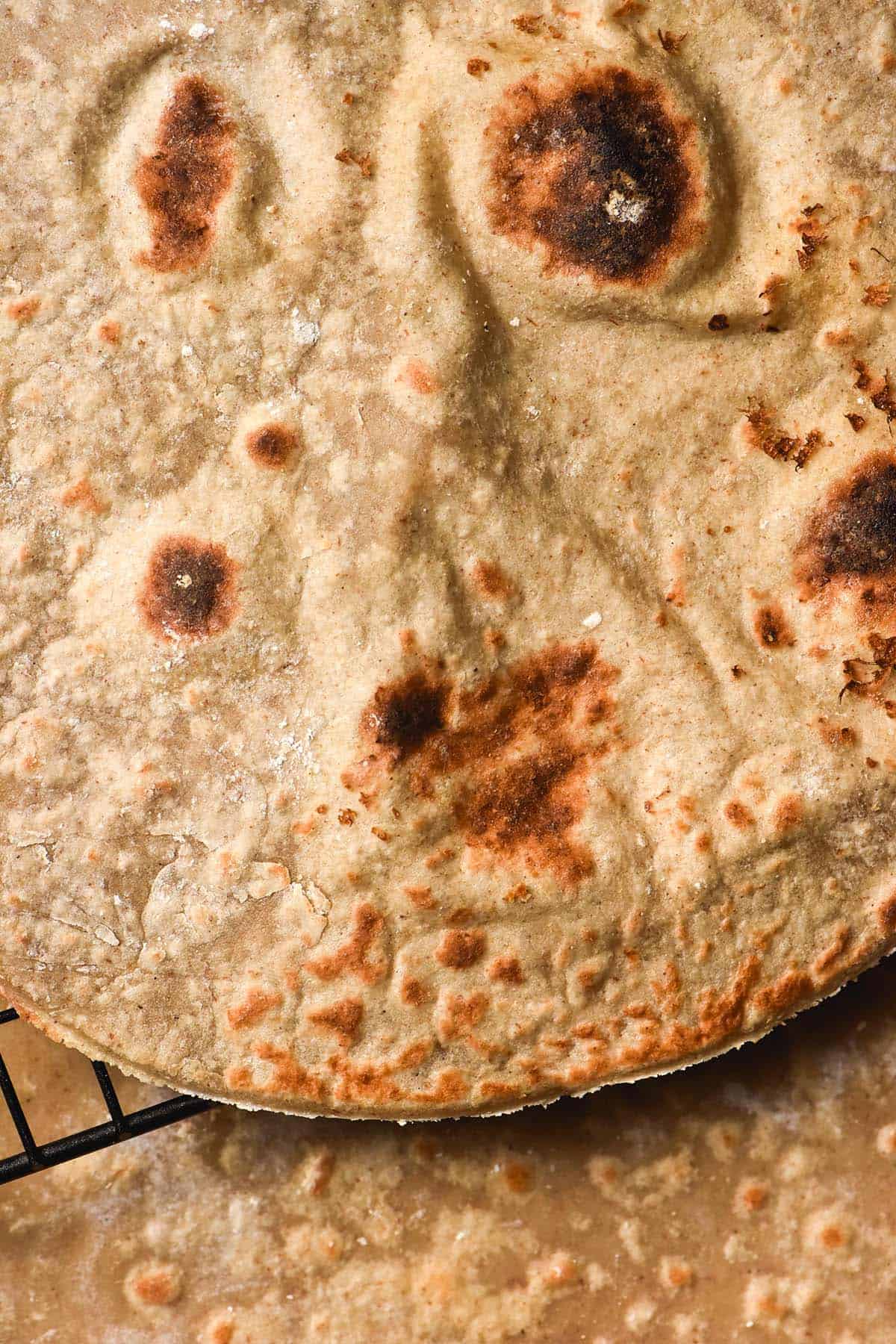 Easy low FODMAP lunches
I always find lunch recipes hard to develop, because lunch is really just leftover dinner at my house. With that said, I've dug deep and settled on these easy low FODMAP recipes that cater to a variety of lunch styles. In addition, none of them are pungently scented so they work for the office.
Gluten free wraps without xanthan gum (vegan)
I've already posted the buckwheat wraps, but I figured these regular wraps should get a mention too. They're super easy to make and can use a variety of gluten free flours, based on what you have on hand.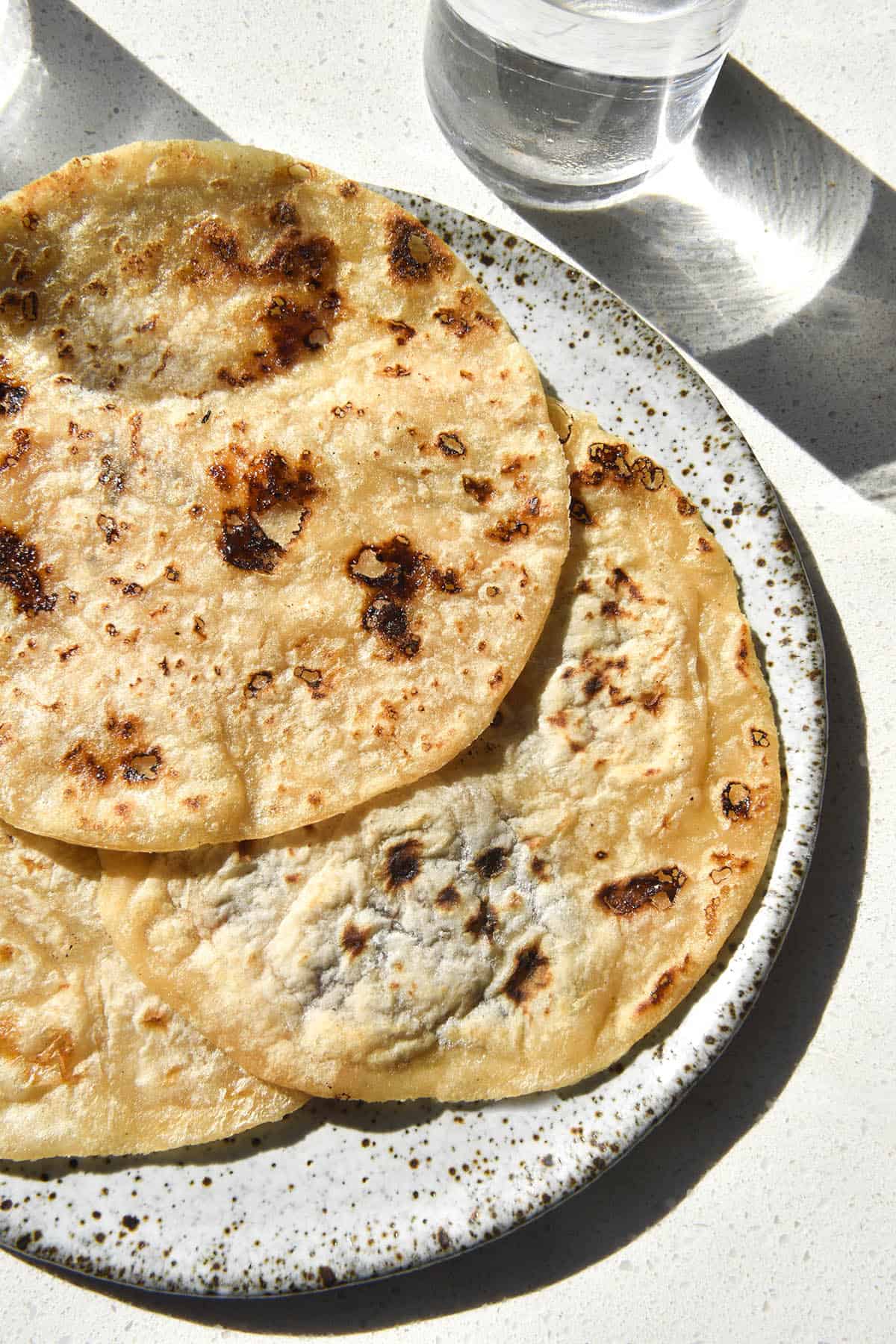 Low FODMAP vegan chilli oil noodles
These low FODMAP chilli oil noodles are a quick and easy low FODMAP vegan lunch. I like using my gluten free egg noodles from Intolerance Friendly Kitchen, but regular gluten free pasta is a quick hack for noodles.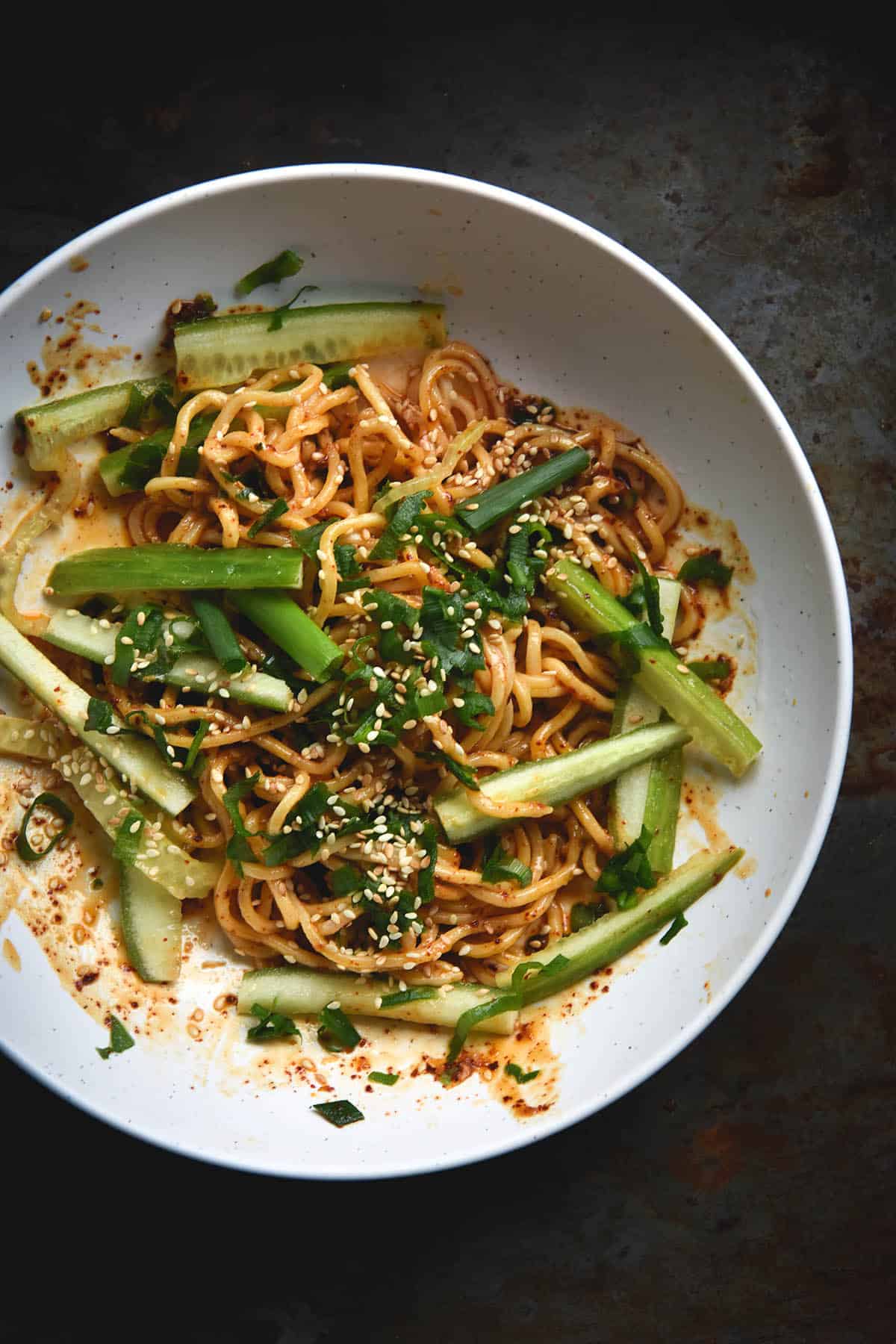 Low FODMAP pasta
This quick low FODMAP pasta is a delicious flavour base for a weeknight meal. You can jazz it up with veg and other ingredients, but it is truly delicious as is.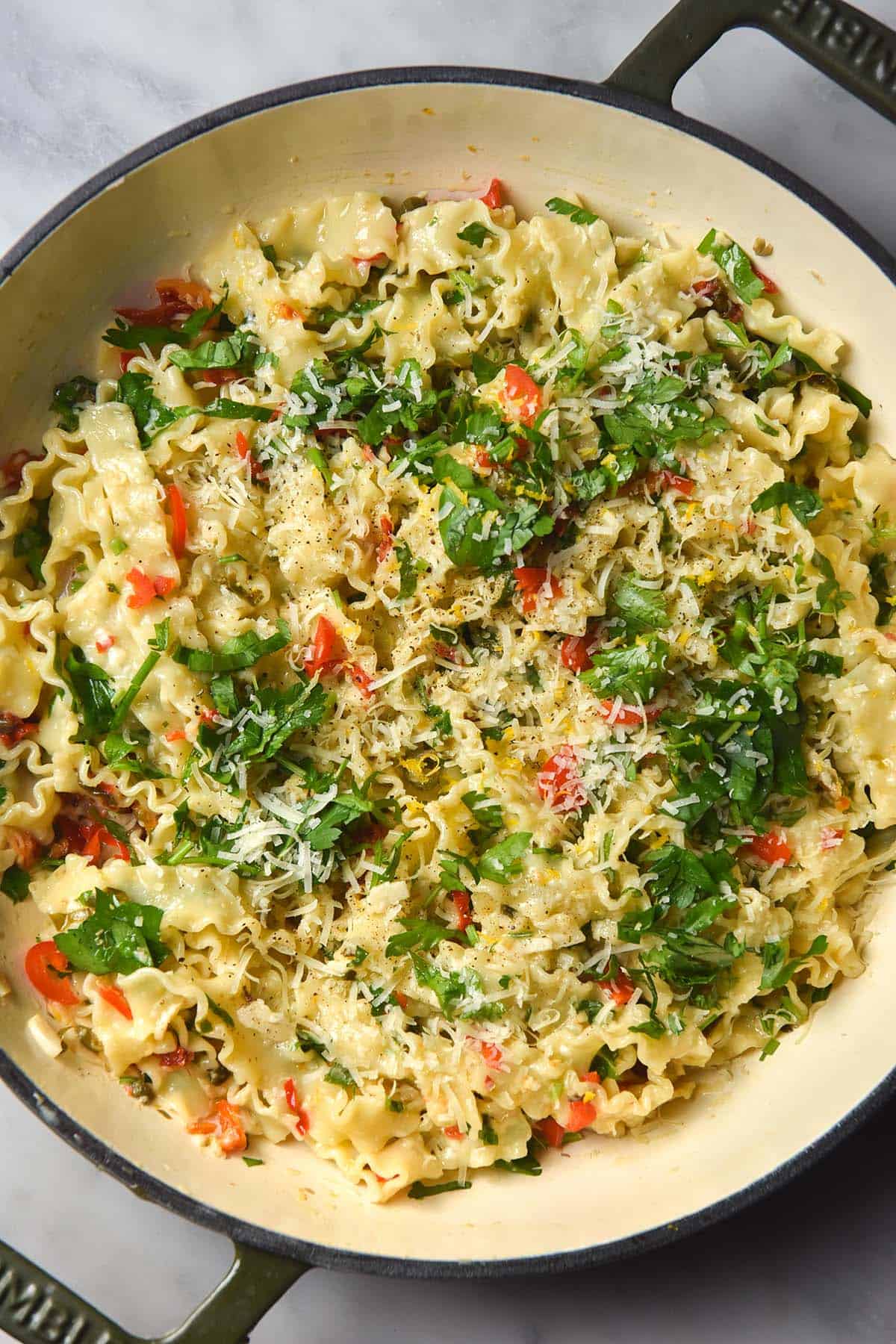 Gluten free buckwheat bread
I have been on a real buckwheat bender lately. I love the elasticity buckwheat provides, and it seems to work well for my sensitive digestive system too. This bread is an easy buckwheat loaf that makes for a great sandwich. It keeps well for days, which is more that can be said for other gluten free breads.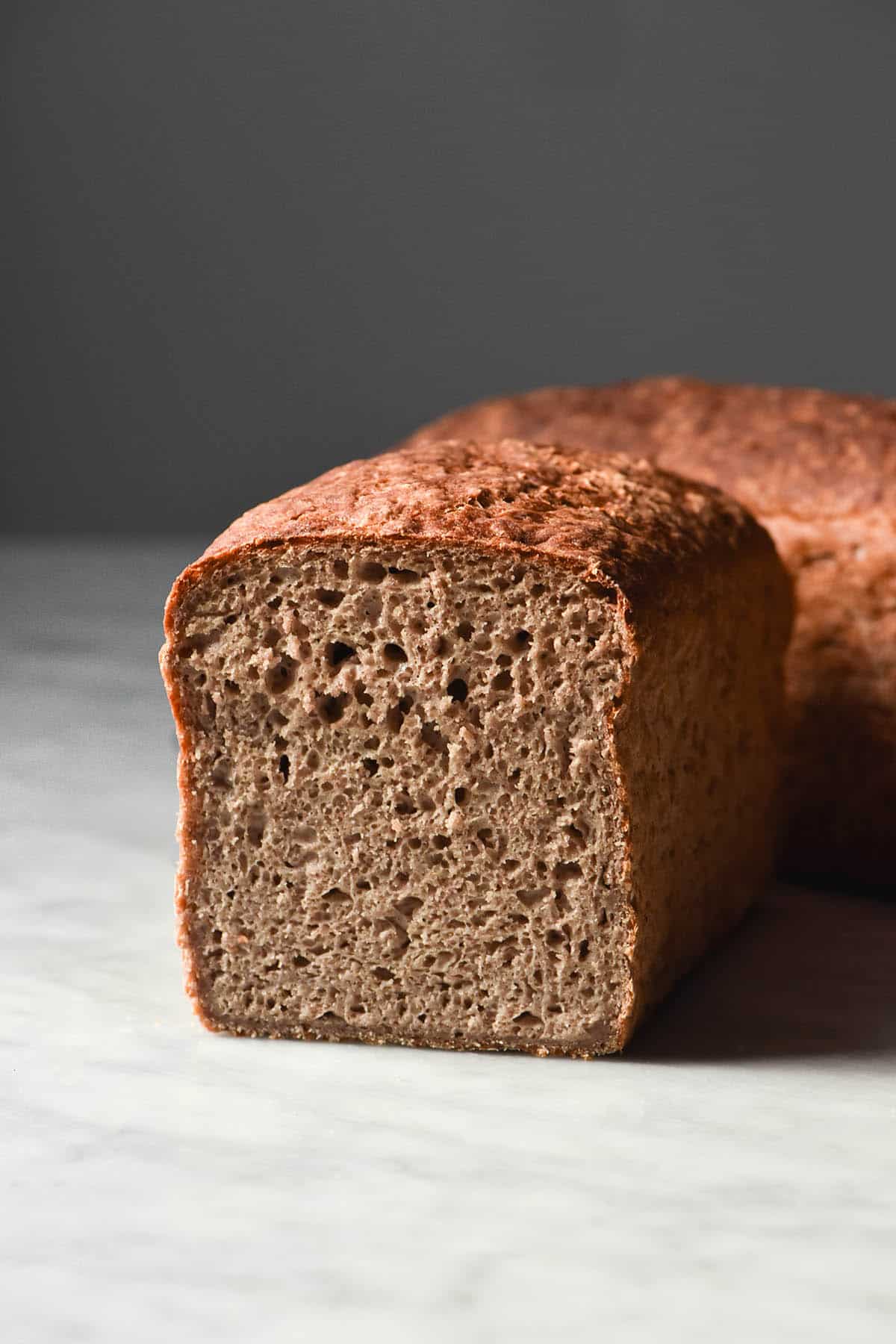 Low FODMAP high protein green spaghetti
This green spaghetti tastes like a nice pesto-esque pasta. What hides inside, though, is a lot of greens and protein from cottage cheese and canned beans. Of course, both of these ingredients adhere to low FODMAP guidelines to ensure you get a low FODMAP serve of each (yes, it exists). I know that not everywhere sells lactose free cottage cheese, so I also have a recipe for it.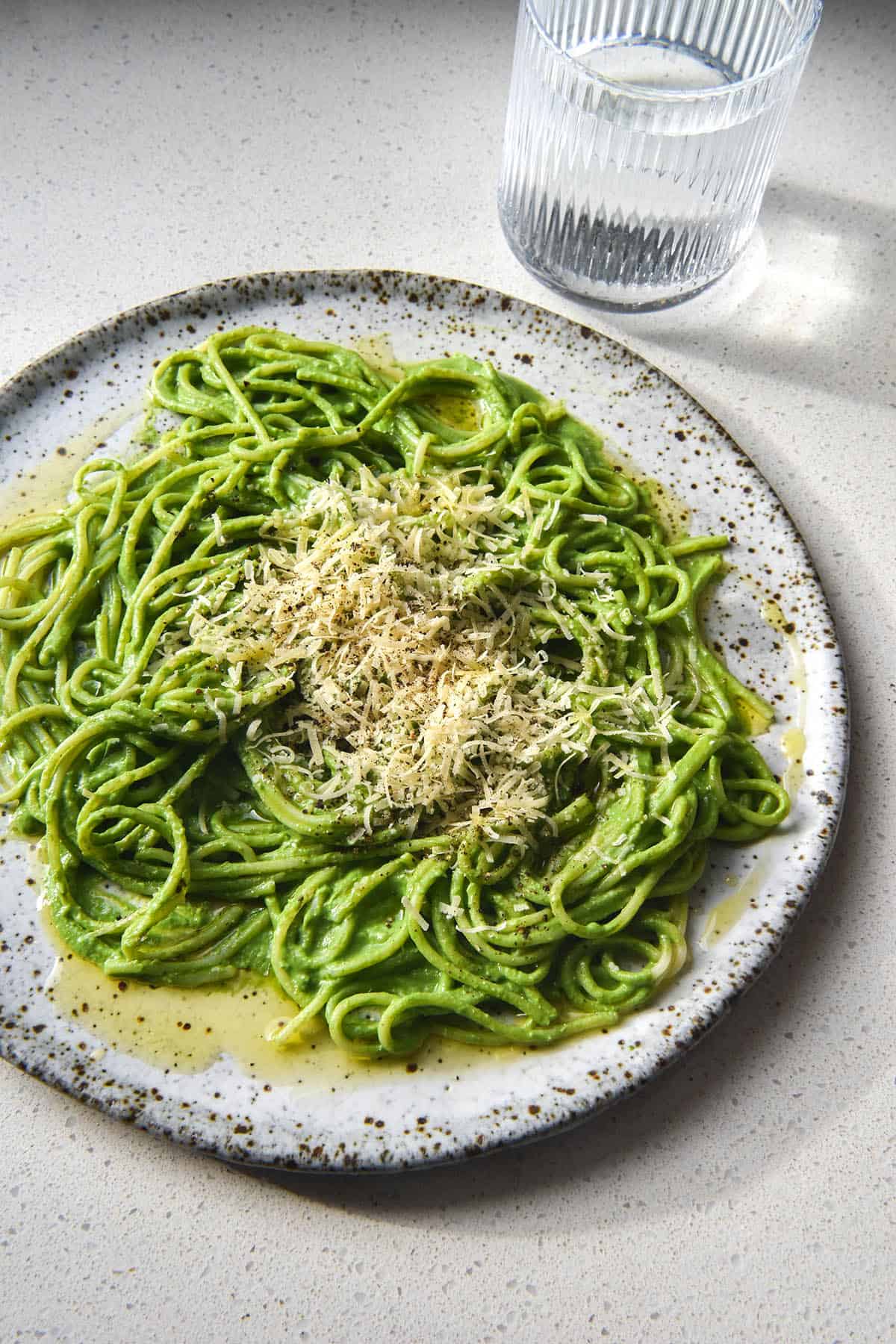 Easy low FODMAP snacks
What is a list of easy low FODMAP recipes without a snack section? Nothing, that's what. Below are my favourite easy snacks that are speedy, delicious and low FODMAP as well.
Low FODMAP garlic feta dip
This easy low FODMAP recipe could barely be simpler to make. Garlic infused oil, Danish feta and yoghurt combine to make a speedy, delicious and garlic centric snack.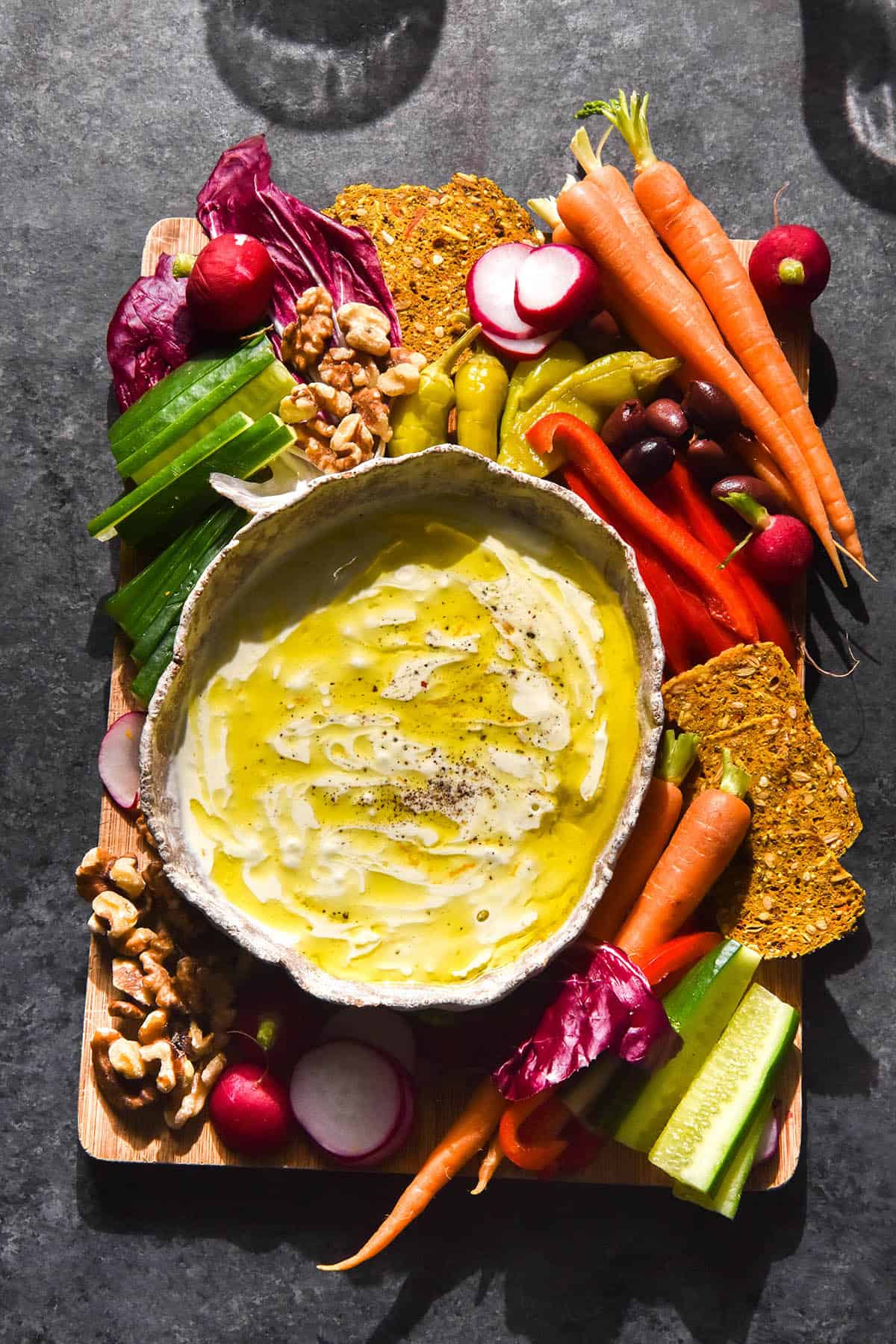 Low FODMAP date bark bites
With date bark all over the internet, I had to post my own rendition. These low FODMAP date bites come in the perfect low FODMAP serve so that you can enjoy the trend too.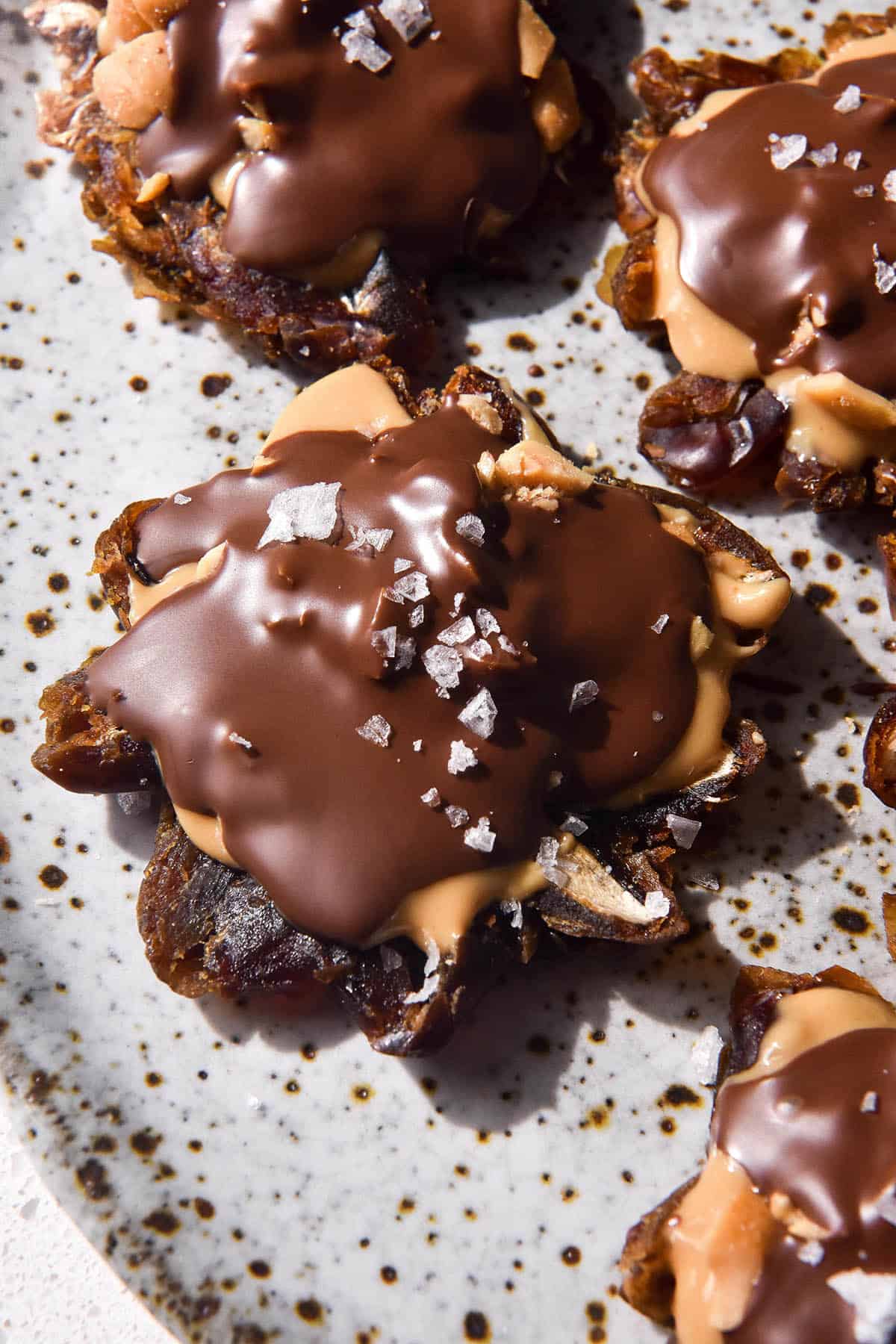 Vegan, gluten free blueberry muffins
A recipe that uses a single flour (not an expensive blend) is the hallmark of an easy gluten free recipe. These vegan, gluten free blueberry muffins do that just that. They are nut free, xanthan gum free (although there is an option to include it) and absolutely delicious.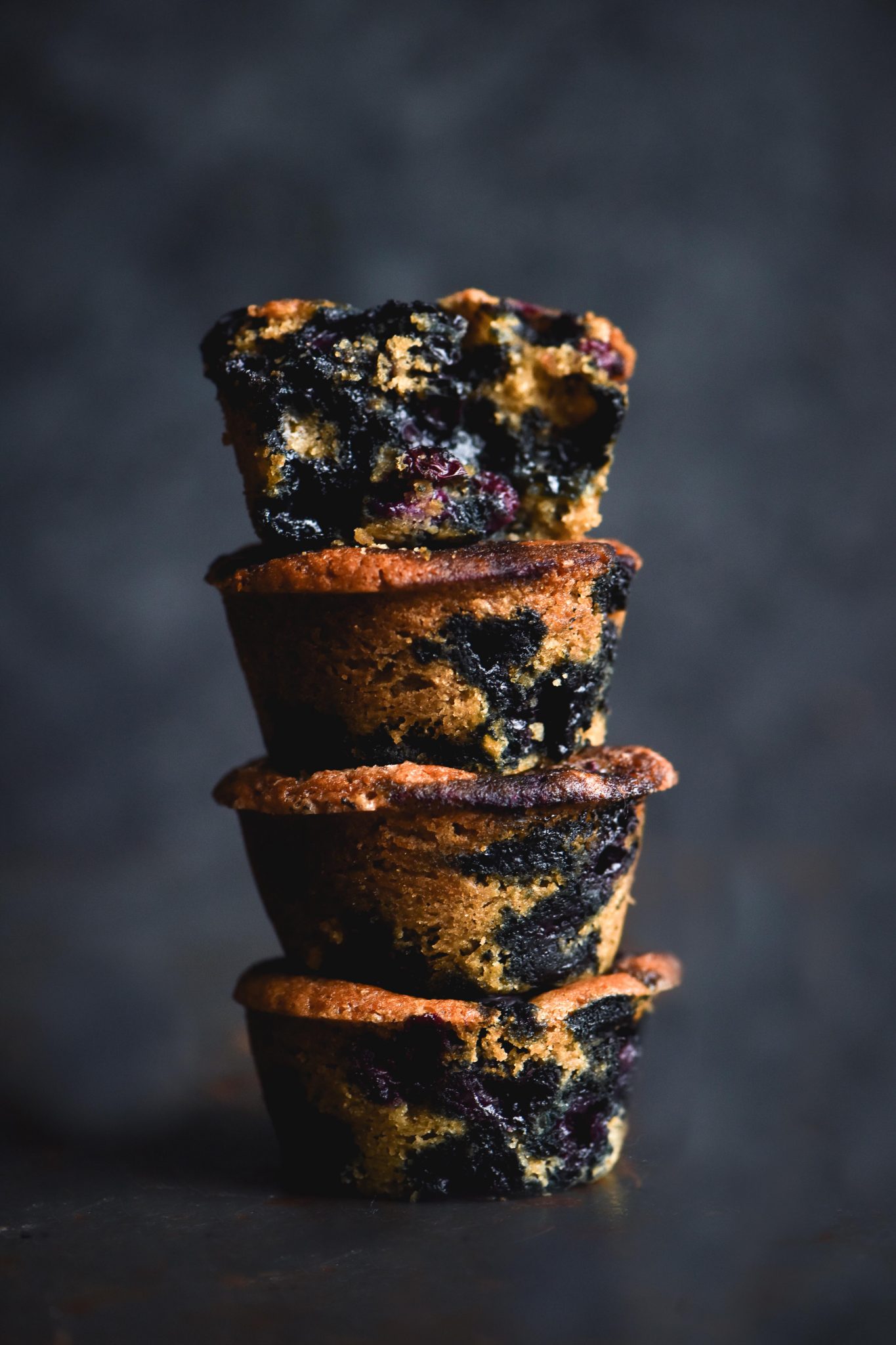 Gluten free low FODMAP zucchini fritters
These fritters are a delicious little snack to have on hand. They have a number of different flour options to suit a variety of diets, and are the perfect way to use up those summer zucchini.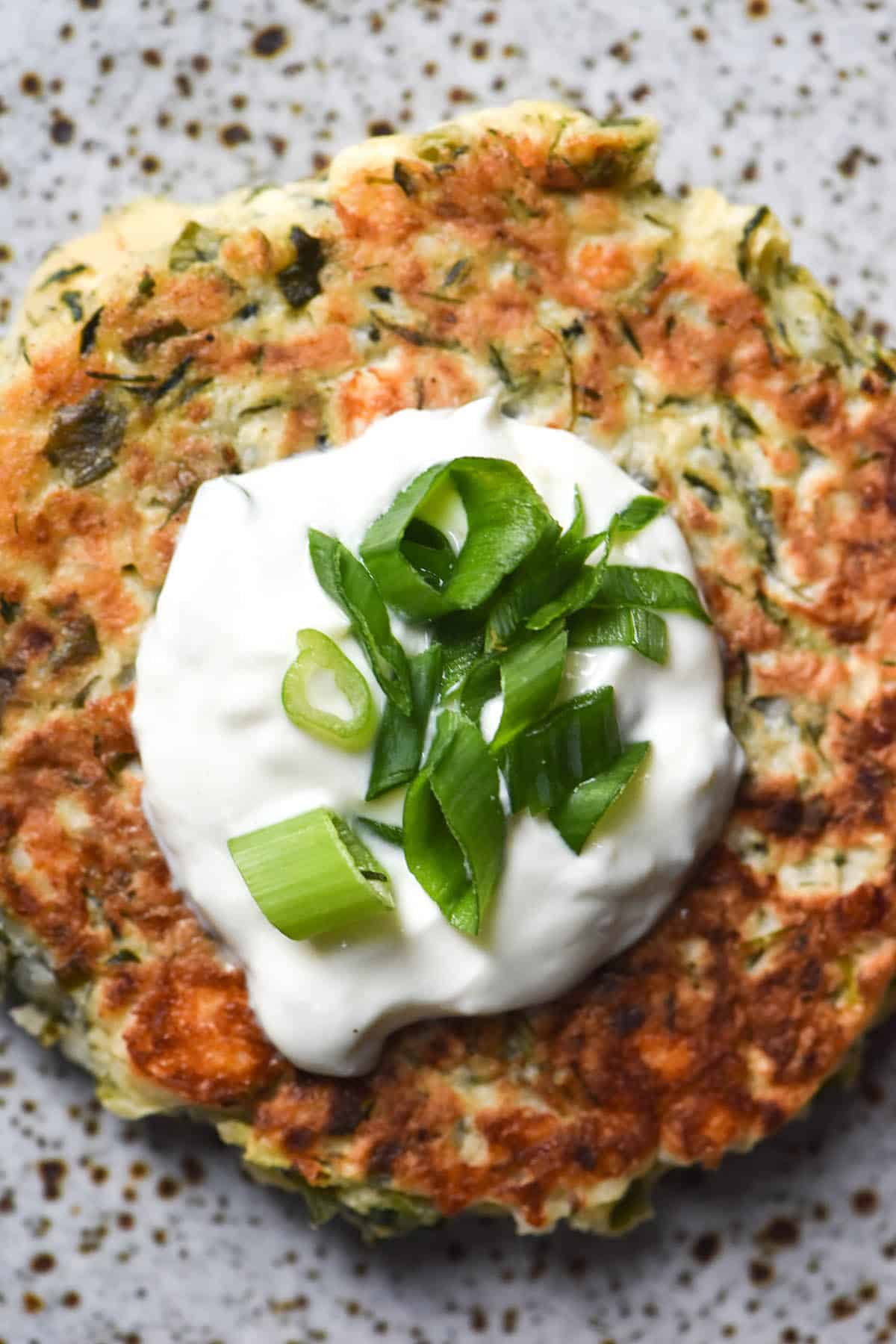 Homemade lactose free cottage cheese
Cottage cheese is really having a moment, so I couldn't let the lactose intolerant girlies miss out. Although lactose free cottage cheese is sometimes available here in Australia, it's generally very expensive. I wanted to offer a cheaper alternative and something for people in places where it's not accessible.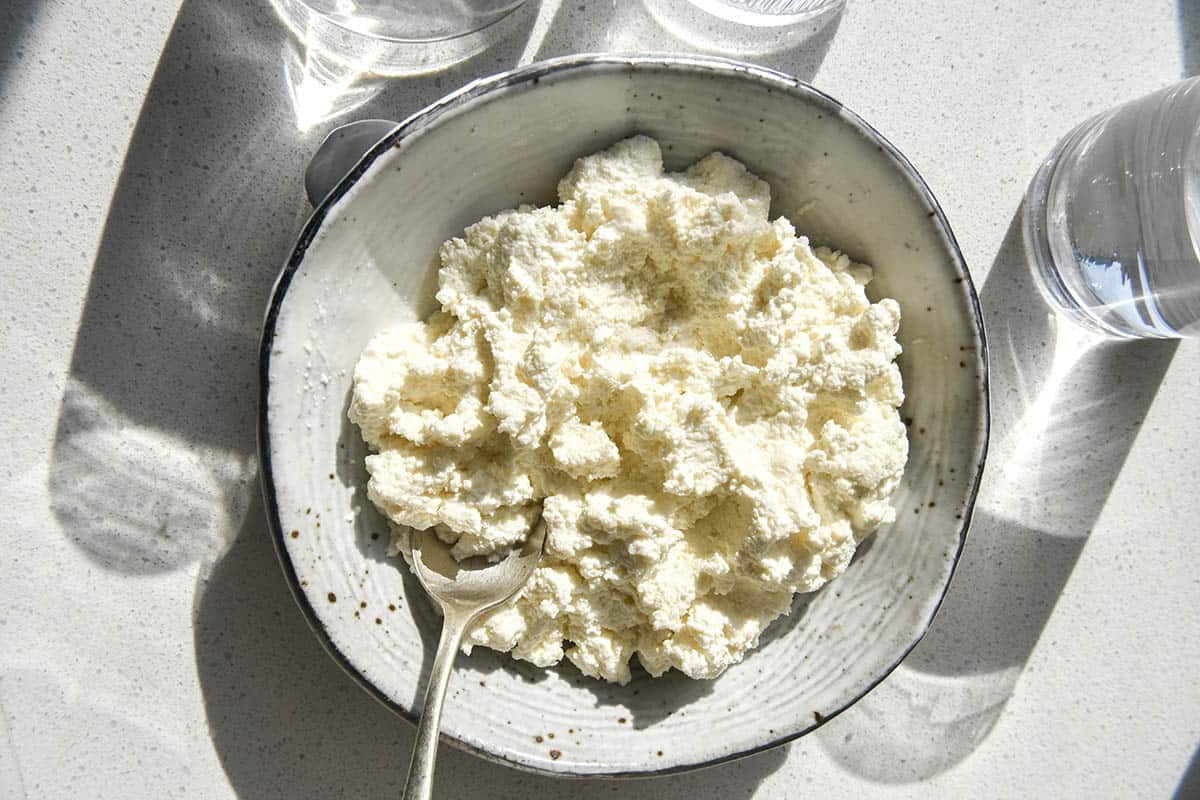 Easy low FODMAP dinners
Gluten free lemon tofu
This lemon tofu is a speedy and simple ode to the lemon chicken I used to love before going pescetarian. It's a delicious vegetarian or vegan weeknight dinner that is at home paired with rice, veggies or whatever else you like.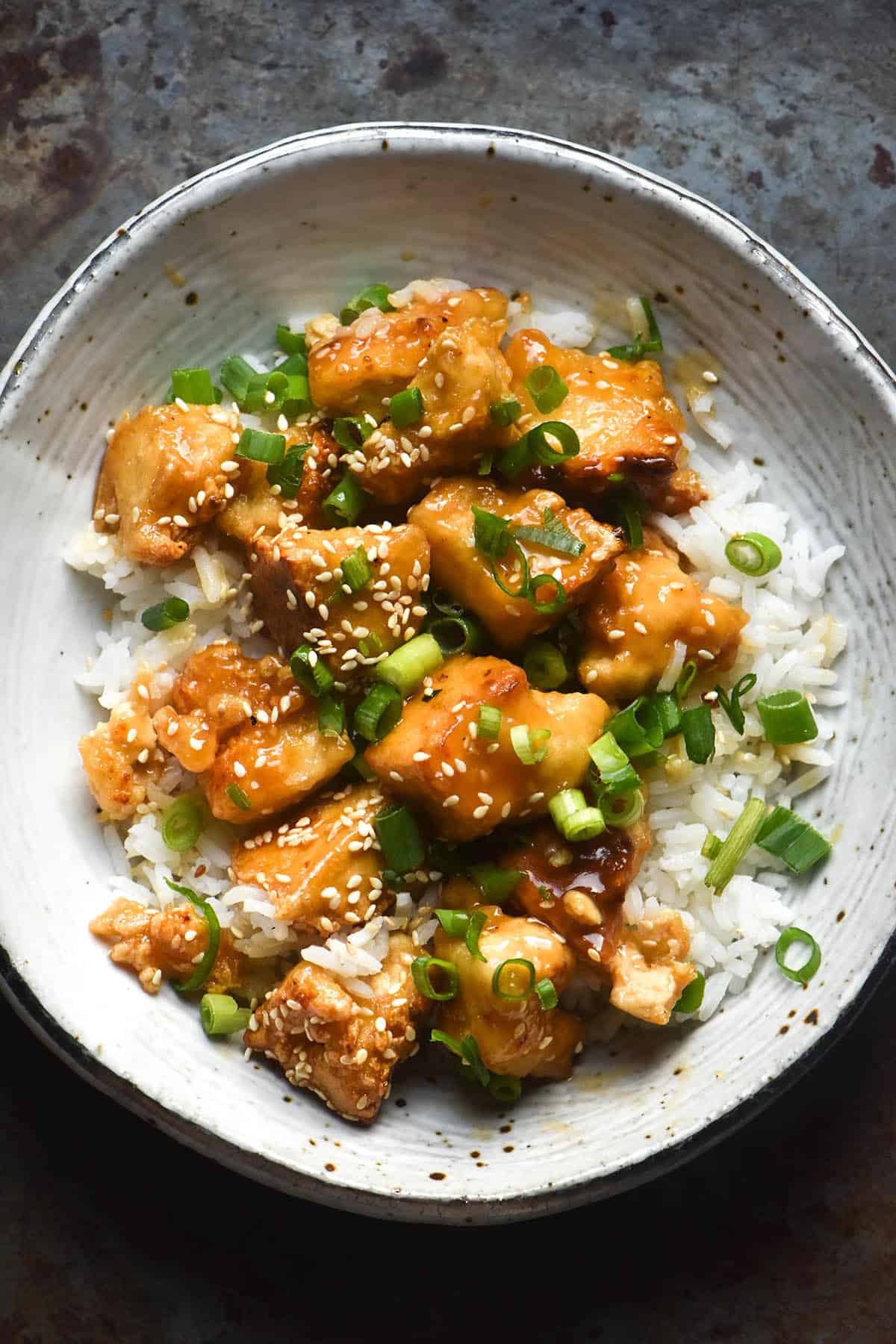 Low FODMAP spaghetti aglio e olio
All of the garlic and none of the FODMAPs, this garlic infused pasta is simple yet heavenly. By making your own garlic oil you get a bold garlic flavour, just as the Italians intended.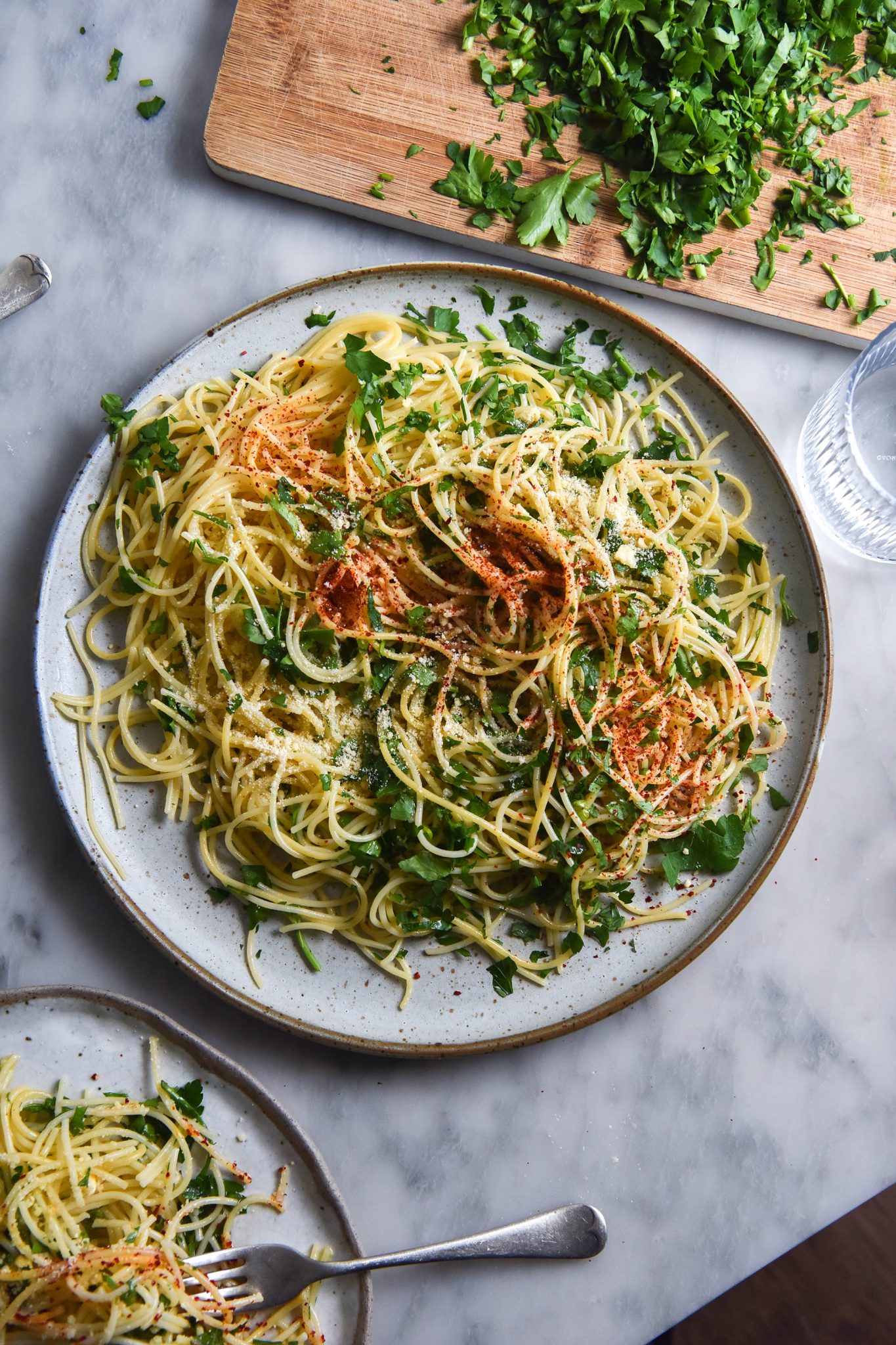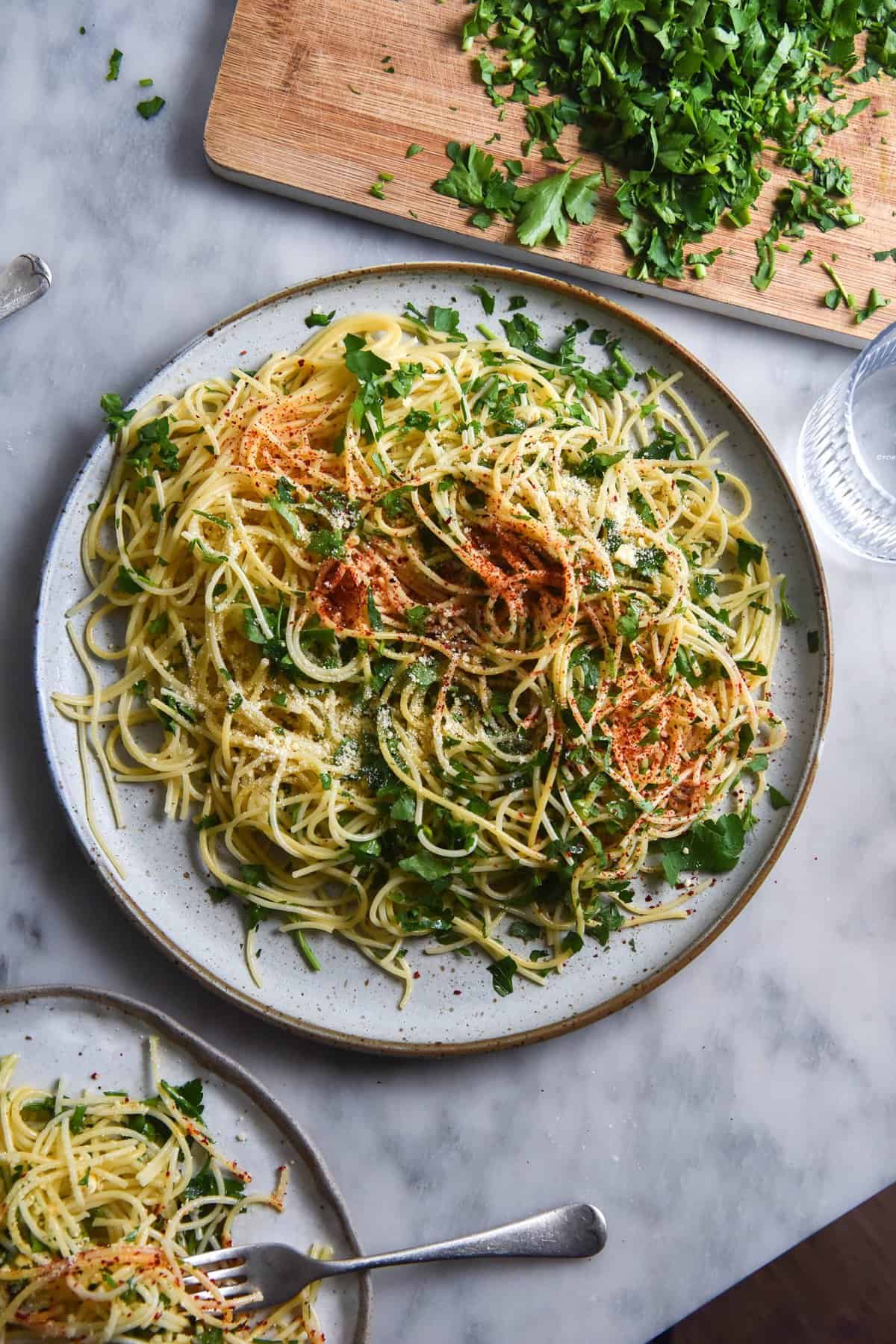 Low FODMAP vegan chilli
This low FODMAP chilli is one of my favourite freezer stash recipes. It's easy to make and makes a lot, so you'll have chilli leftovers for days. I designed the recipe so that you can eat a big bowl of it as a standalone meal without FODMAP concerns. However, it is also great with rice, salad or as a vegan options for tacos, tortillas or nachos.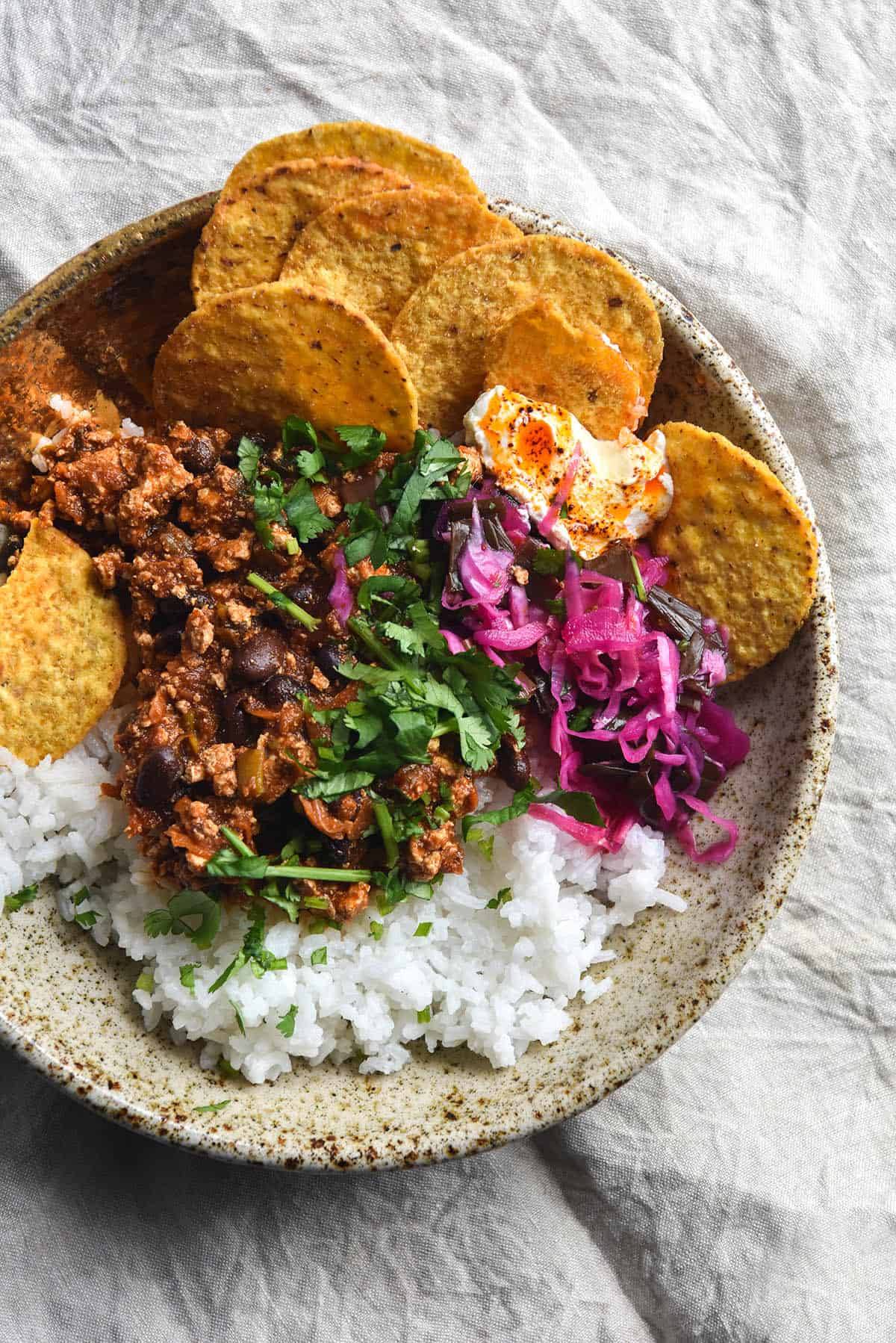 Sweet and sticky ginger tofu
This tofu is one of my favourite weeknight meals. It's flavoursome yet comforting and incidentally vegan. The perfect easy low FODMAP recipe.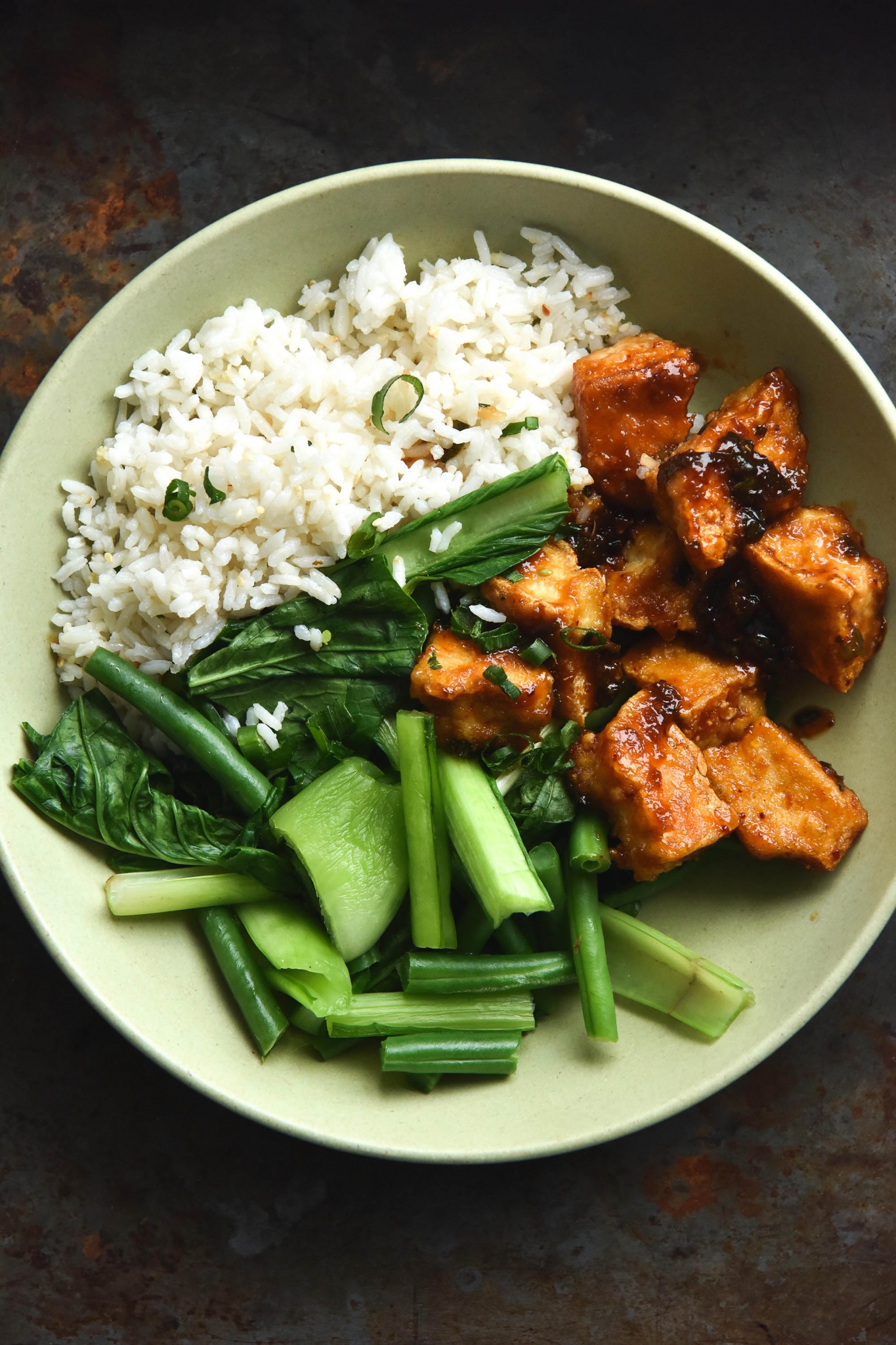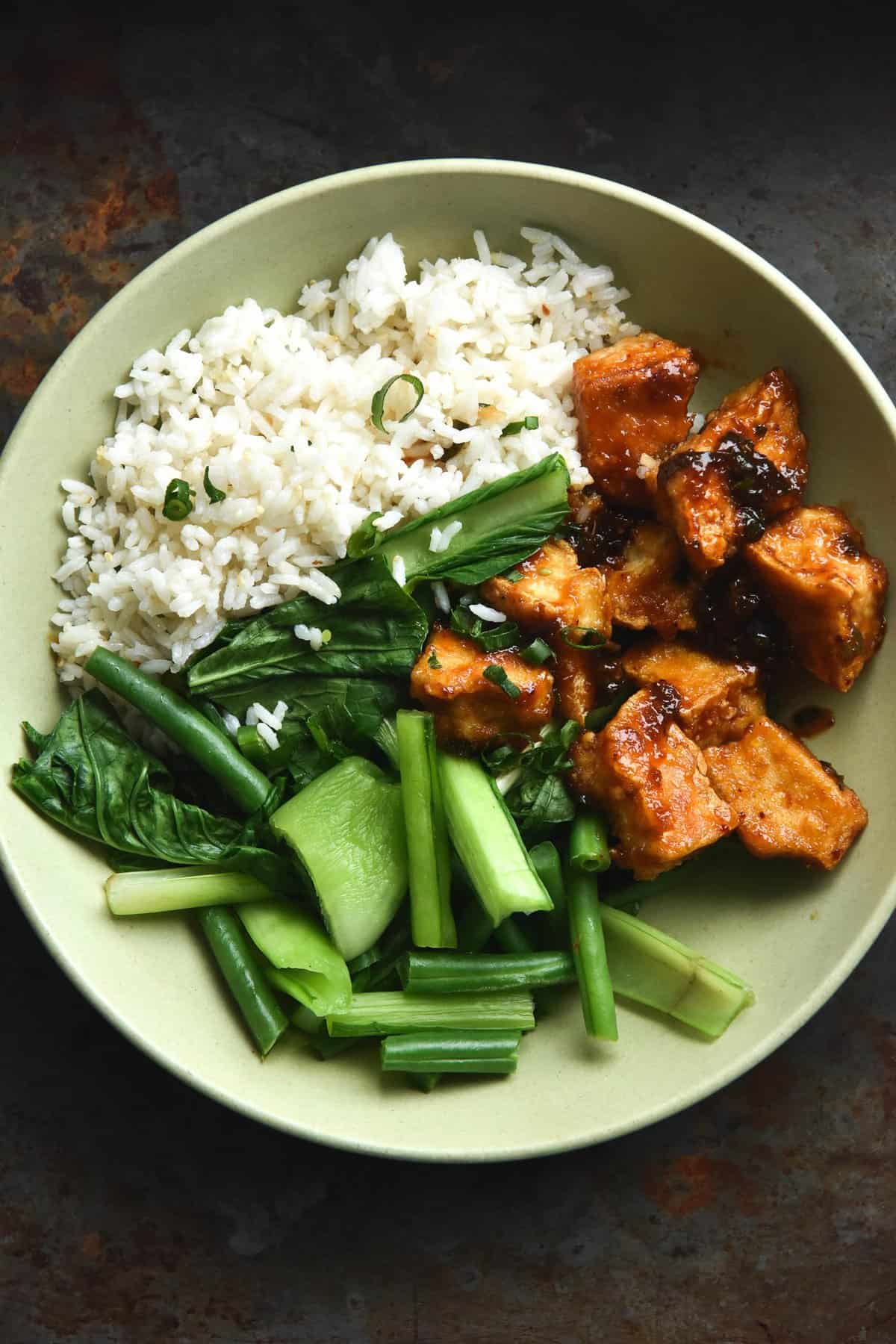 Low FODMAP vegan bolognese
I could eat this bolognese every week and never get sick of it. Bolognese was one of the only meat dishes I enjoyed before going pescatarian, so it has a nostalgic quality for me. This vegan low FODMAP version hits all the right notes and freezes like a dream. I love to keep some in the freezer for an easy weeknight fix.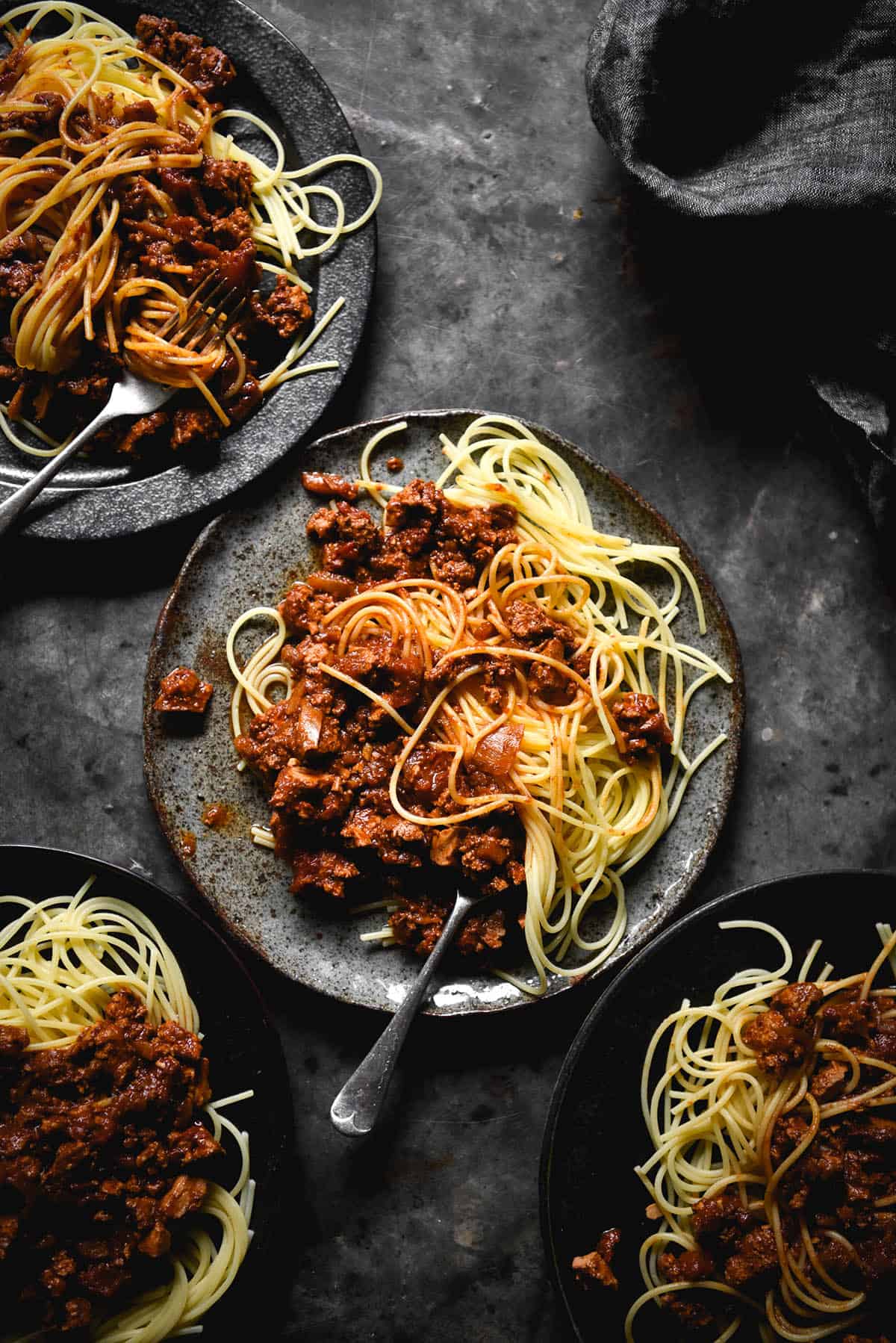 Easy low FODMAP desserts
This wouldn't be a proper recipe roundup without some easy low FODMAP desserts, would it? These are some of favourite speedy and simple recipes. They are all gluten free and low FODMAP, with plenty of vegan options as well.
Gluten free mug cake
If you follow me on Instagram, you'll know that I'm a fiend for a mug cake these days. I have developed many a mug cake recipe – vegan, gluten free and otherwise. While I've linked the vanilla version, here is an extensive list of all the mug cake recipes on my site: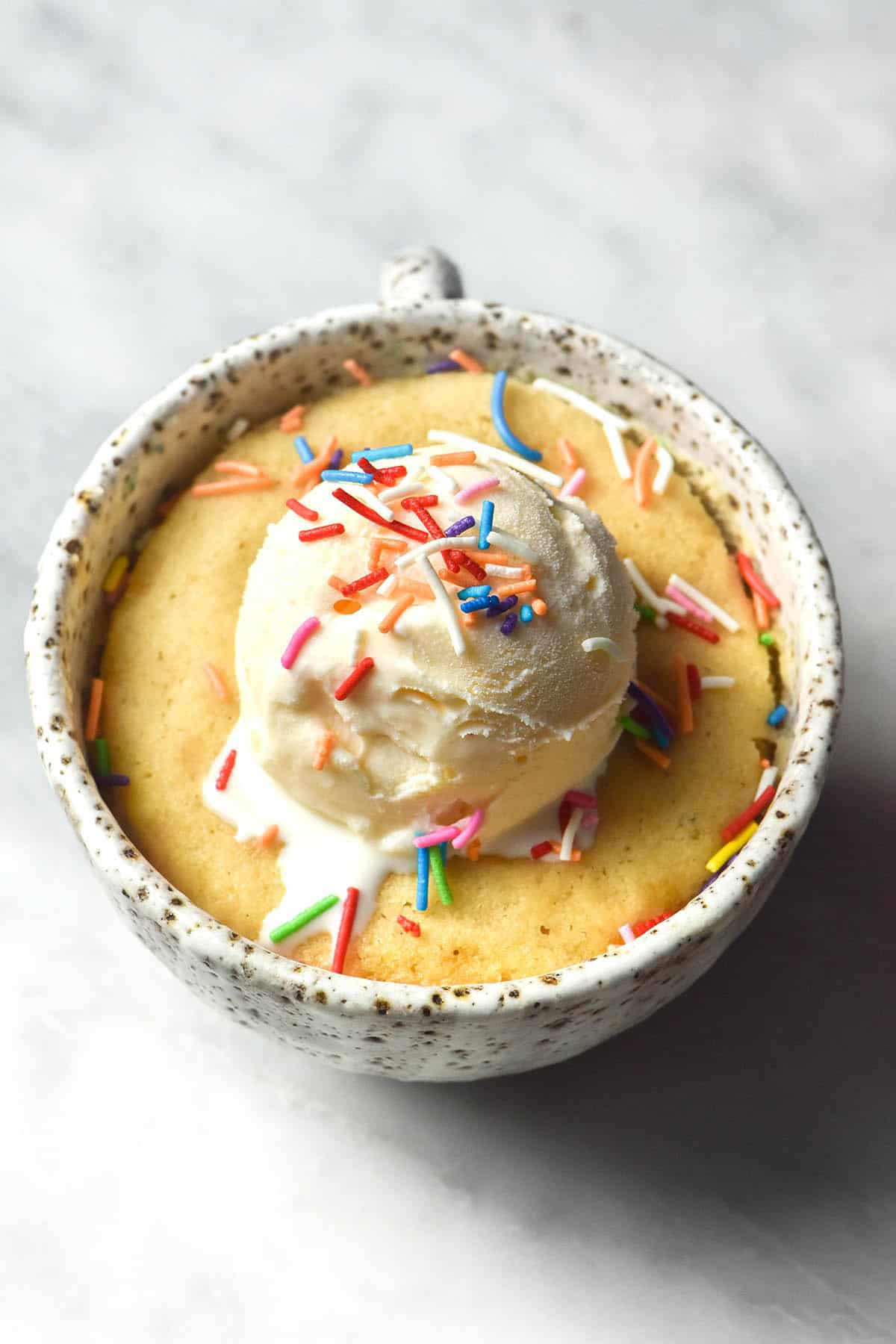 Lactose free mini burnt Basque cheesecake
I am constantly making this cheesecake recipe because I love how quick and easy it is. 3 ingredients are all you need to satisfy that cheesecake craving. Perfect for small households.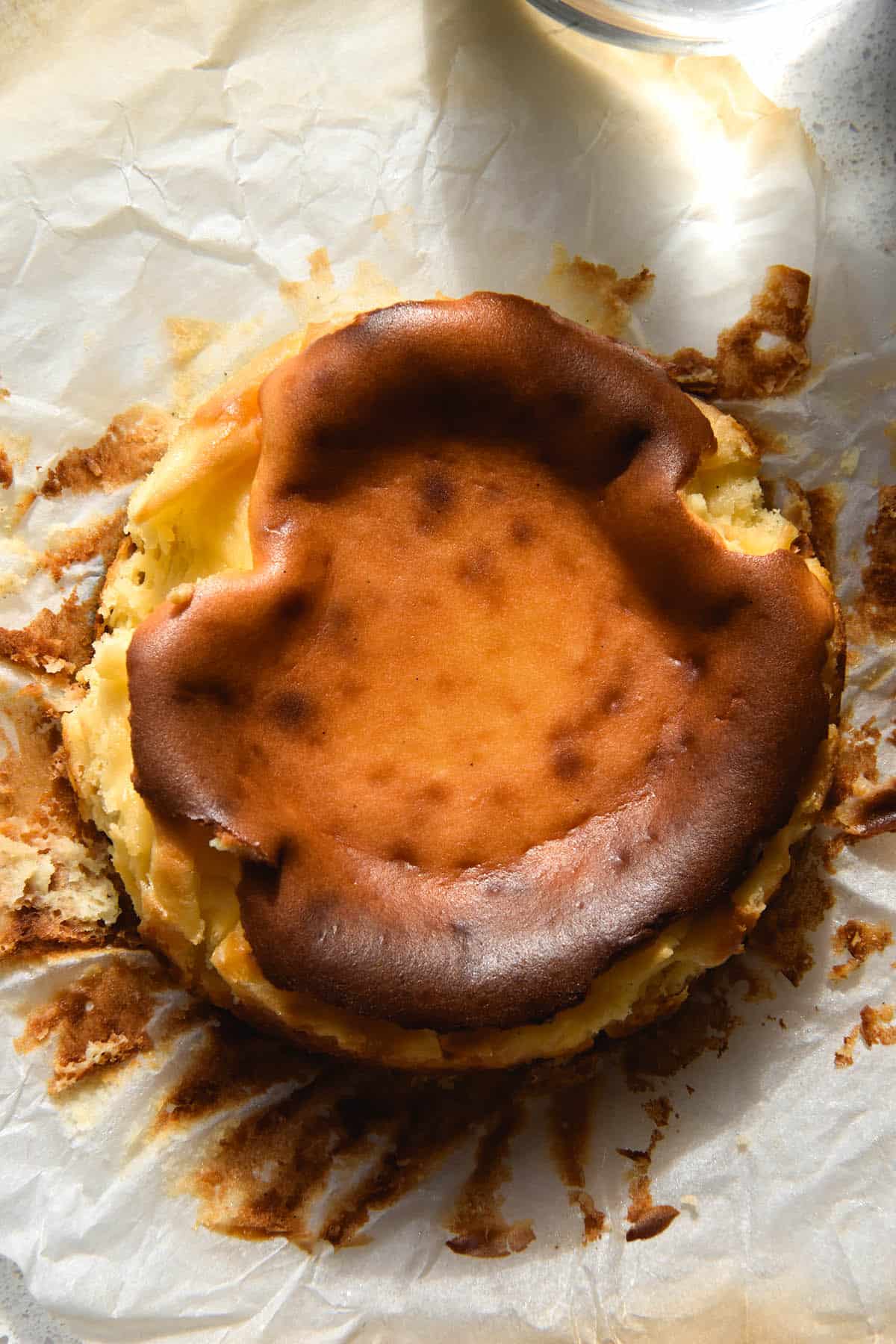 Vegan gluten free chocolate cake
This vegan, gluten free chocolate cake is a direct descendent of my easiest ever gluten free chocolate cake. The original uses a single flour (white rice flour) and contains no xanthan gum, or nuts. Simply mix and bake!
This vegan version uses white rice flour along with tapioca flour. Tapioca flour, as a starch, helps give the cake elasticity and replaces the eggs. This version is also super simple to make, nut free and xanthan gum free.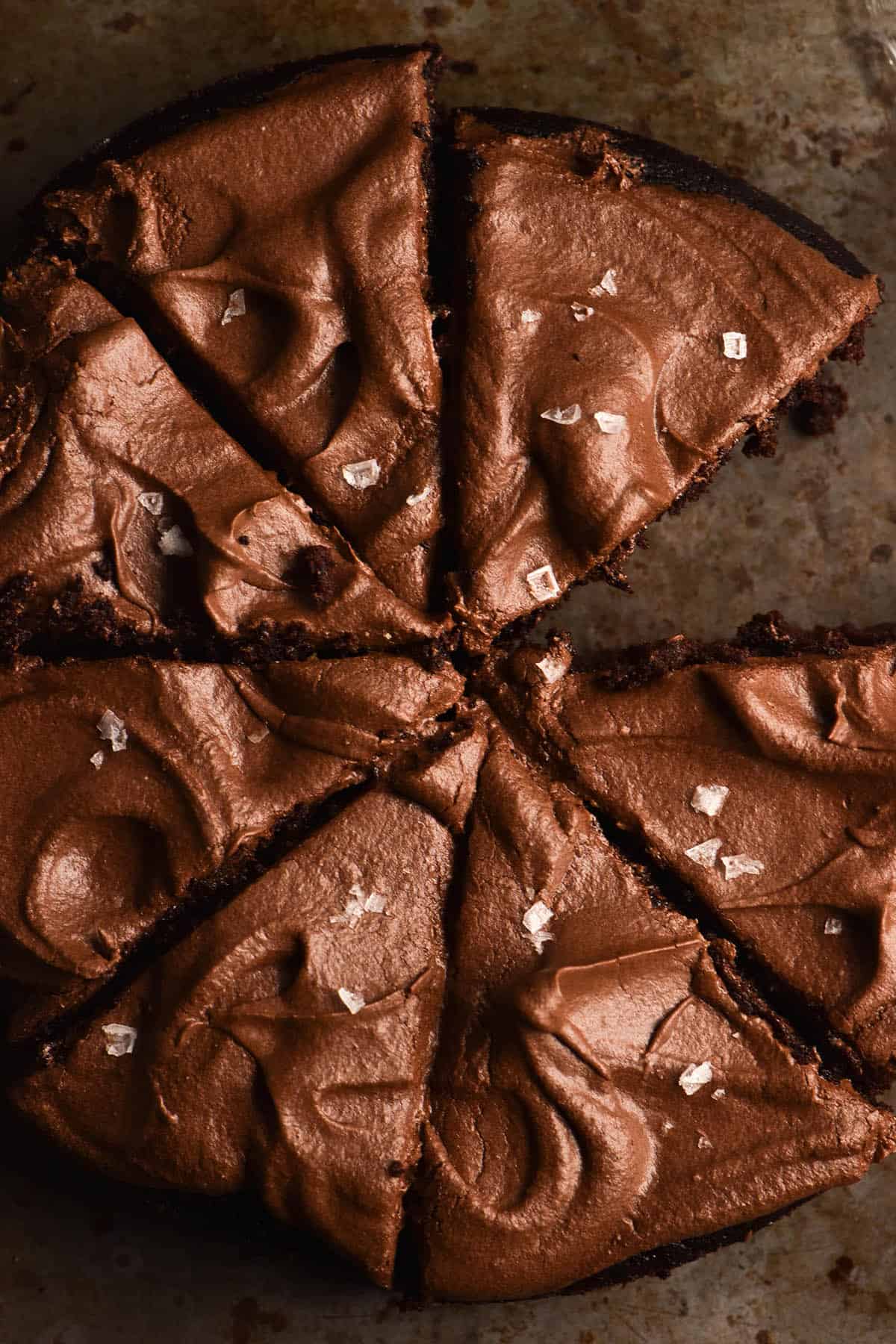 Gluten free banana cake with lactose free cream cheese icing
One more single flour cake, because what could be easier? This delicious gluten free banana cake is another mix and bake number that tastes far more impressive than it should. It's also egg free, nut free and vegan if you use the vegan icing option. Something for everyone!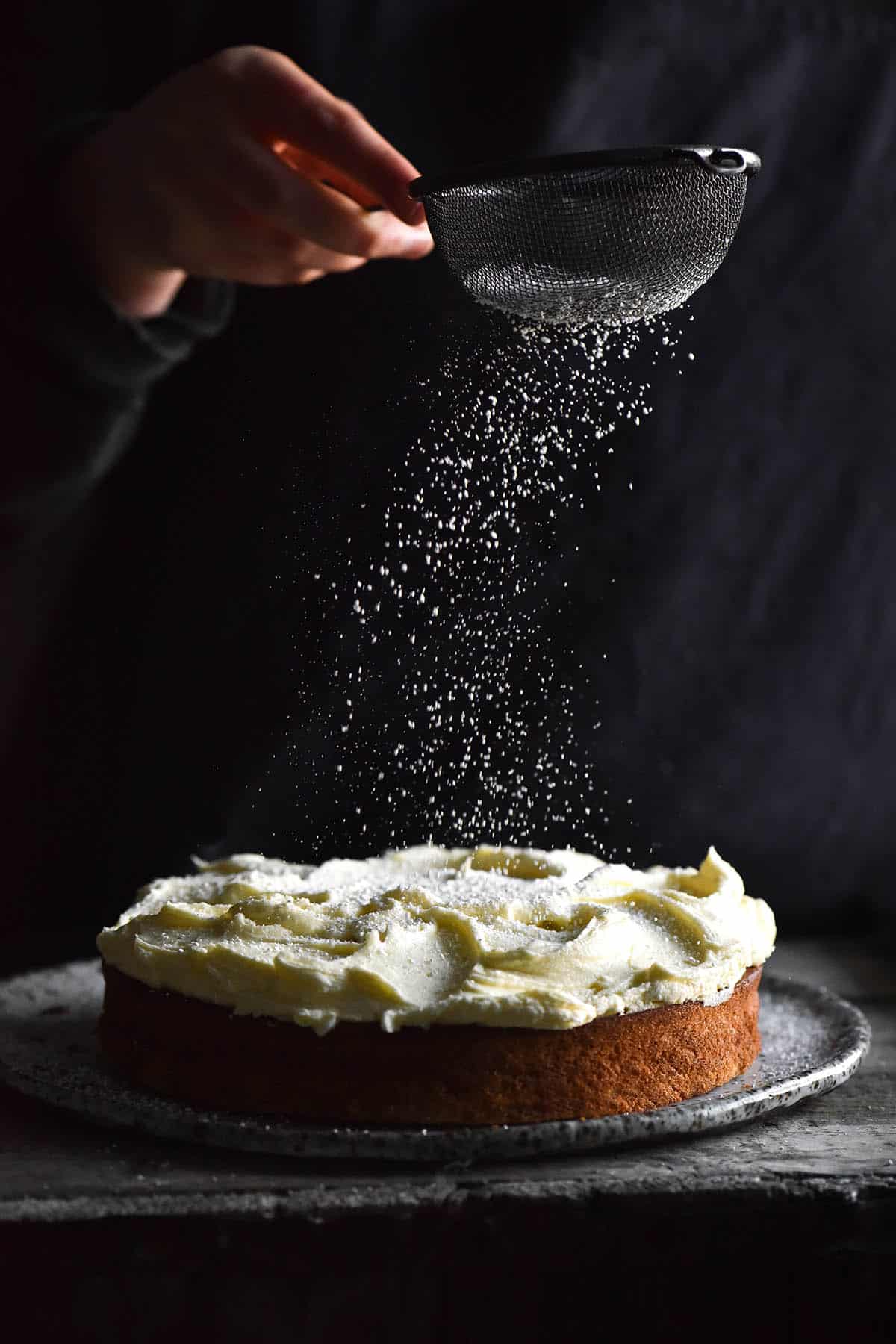 Grain free vegan tahini cookies
If you're after easy recipes, it couldn't get easier than these 3 ingredient tahini cookies. They are vegan, nut free, grain free, refined sugar free, etc. There's also a peanut butter version, which is slightly lower FODMAP (so you can eat more of them).