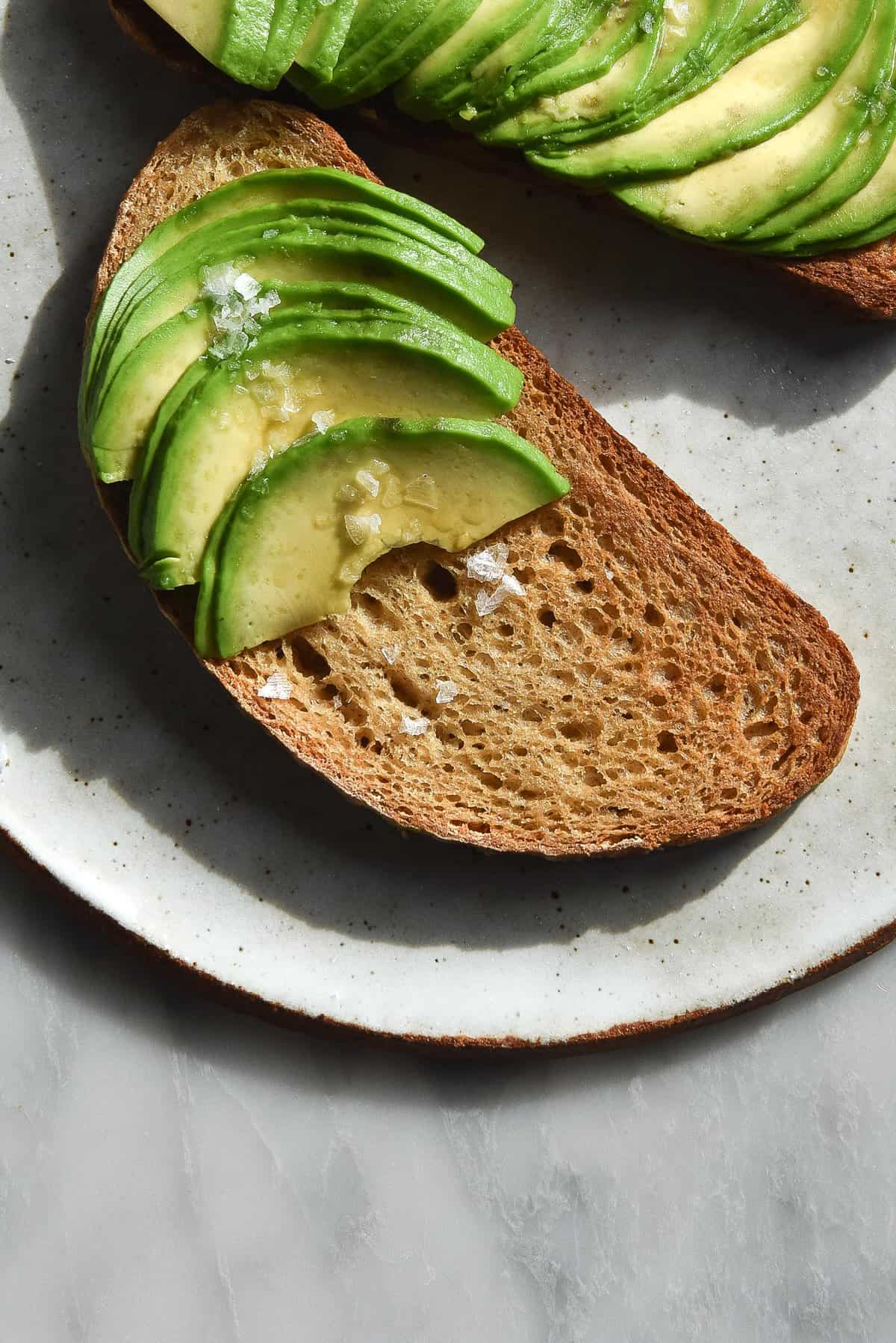 I recently published a roundup of my gluten free bread recipes, so it feels only right to do the same for my low FODMAP bread recipes. Low FODMAP and gluten free are two different things when it comes to bread, so it's important to make the distinction.
Low FODMAP bread recipes (gluten free)
These bread recipes are all gluten free as well as low FODMAP. As we will discuss below, there is a distinction between the two. If you can tolerate wheat, these recipes are not for you! There are plenty of incredible wheat bread recipes out there.
All of these recipes are xanthan gum free and contain no bean flours. Although cassava root has a FODMAP limit, cassava flour isn't listed in the Monash app. As such, I have chosen to leave out my recipes that use cassava flour. I suspect it may have an upper limit and might not be suitable for a low FODMAP bread list.
If you're looking for some more low FODMAP and/or gluten free recipes, see:
What is a low FODMAP bread recipe? How is low FODMAP different to gluten free when it comes to bread?
Low FODMAP bread recipes are those that contain low (or no) amounts of high FODMAP ingredients. One of the main high FODMAP ingredients to contend with in bread is wheat. Wheat is high in fructans and GOS, although there are exceptions.
Not all gluten free breads are low FODMAP, and not all gluten containing breads are high FODMAP. It can be a tricky thing to get your head around when you're first starting on the diet, as there are already so many rules to remember.
The recipes in this roundup are all gluten free. I don't do well with wheat or oats, and I also try to cater to as many different dietary requirements as possible. If you can tolerate wheat bread, excellent!
If that's you, I recommend downloading the Monash FODMAP app. They have an extensive list of breads and their FODMAP content to guide you in your search for a bread you can eat.
Low FODMAP breads
Gluten free sourdough
This gluten free sourdough was the first sourdough recipe I created. It's easy and a great bread to make as a gluten free sourdough beginner (and beyond!)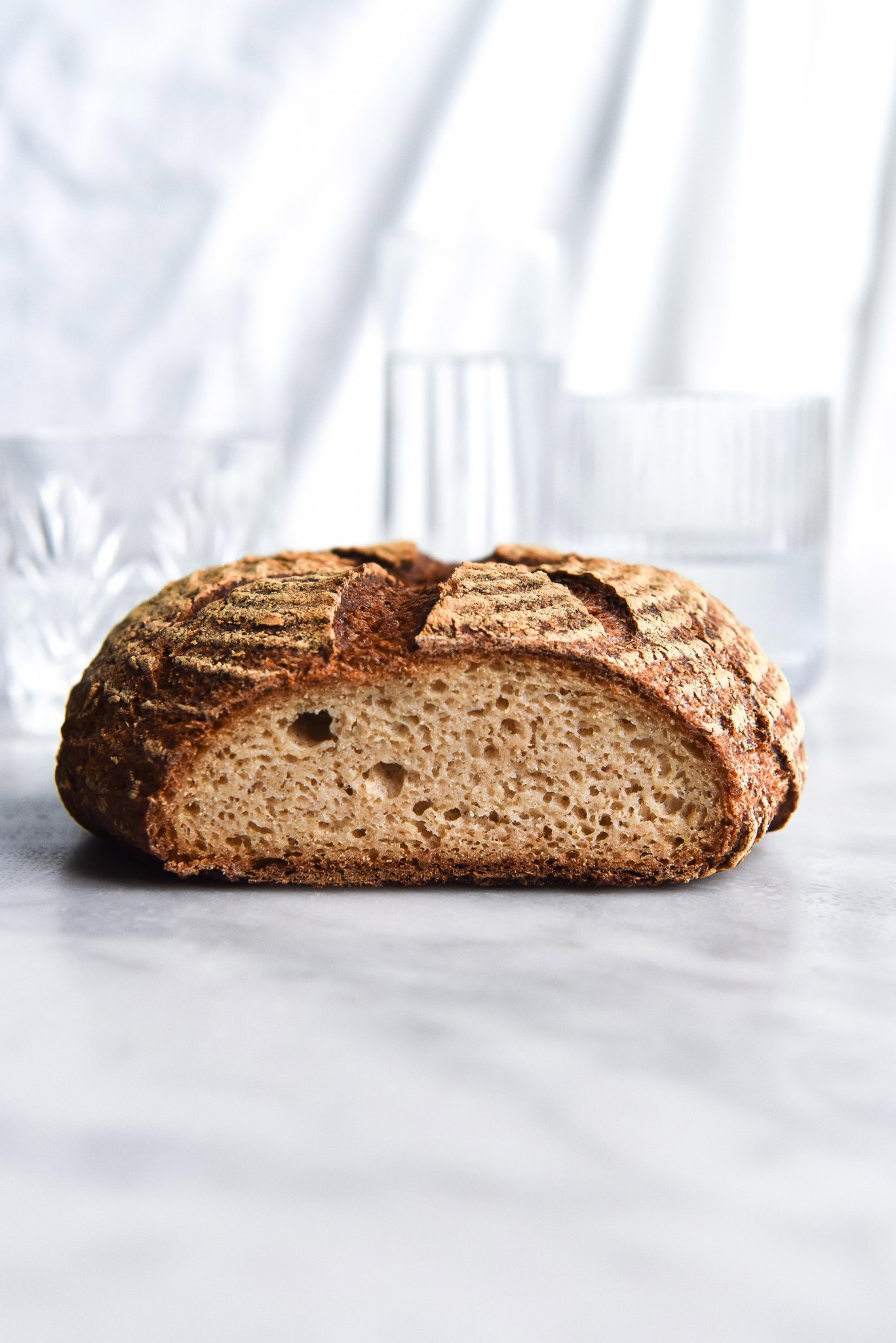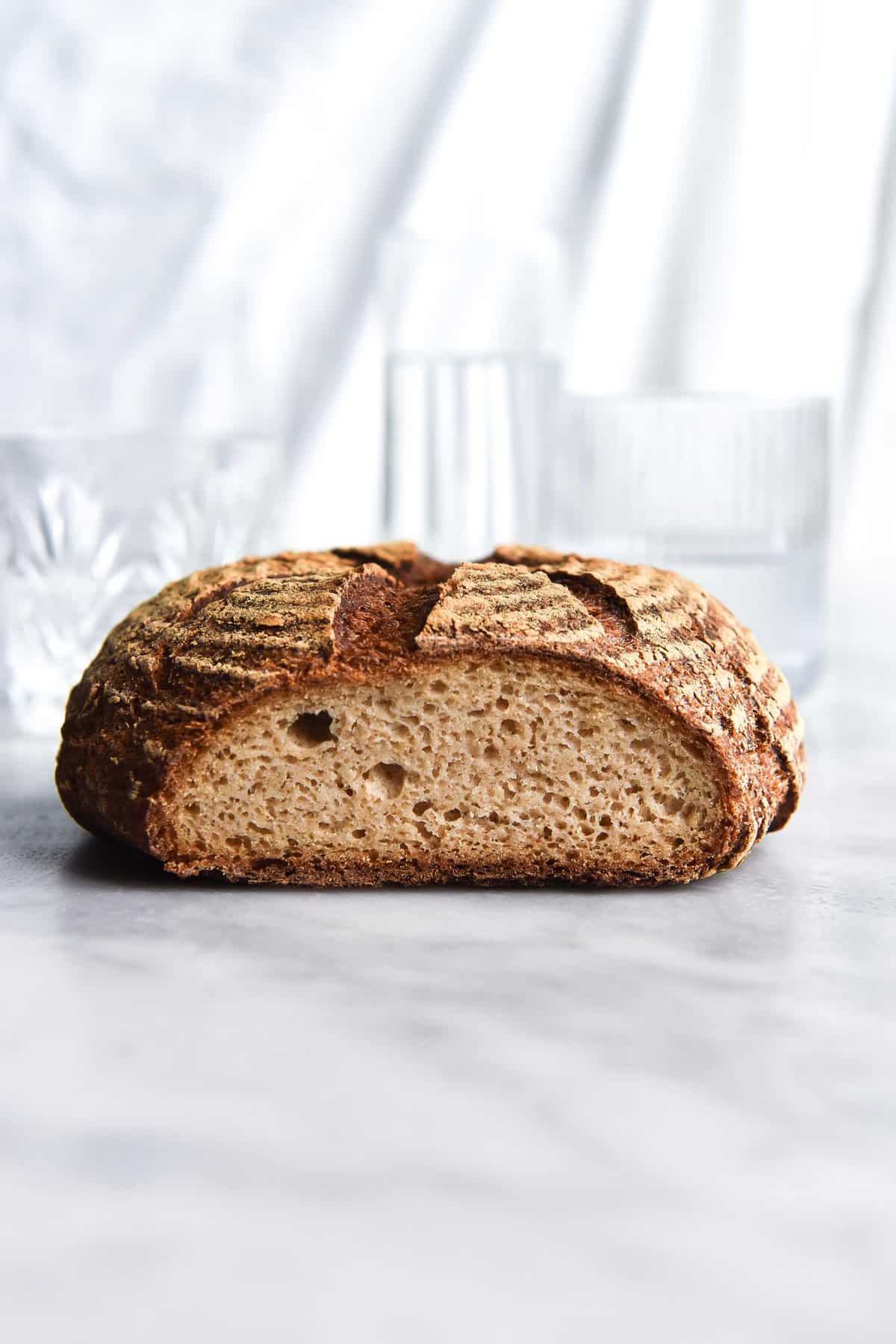 Gluten free focaccia
This gluten free focaccia has the perfect chewy yet fluffy texture that took me a long time to achieve. You can keep it simple with some olive oil and sea salt, or add as many toppings as your heart desires.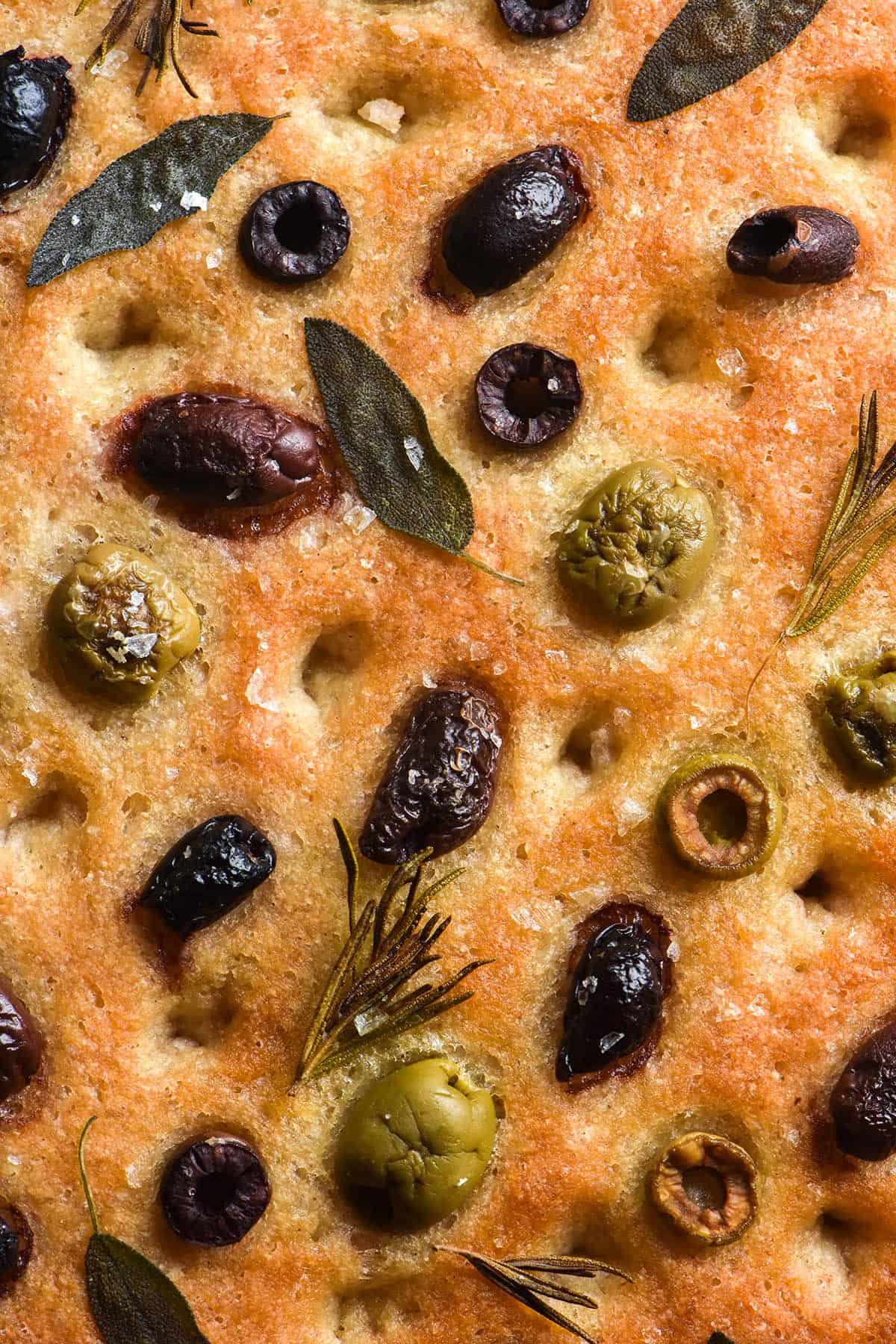 Gluten free cheddar and Jalapeño sourdough
There's something about this flavour combination that just hits the spot every time. Plus, what could be better than the combination of carbs and cheese? This recipe is in my cookbook, Intolerance Friendly Kitchen.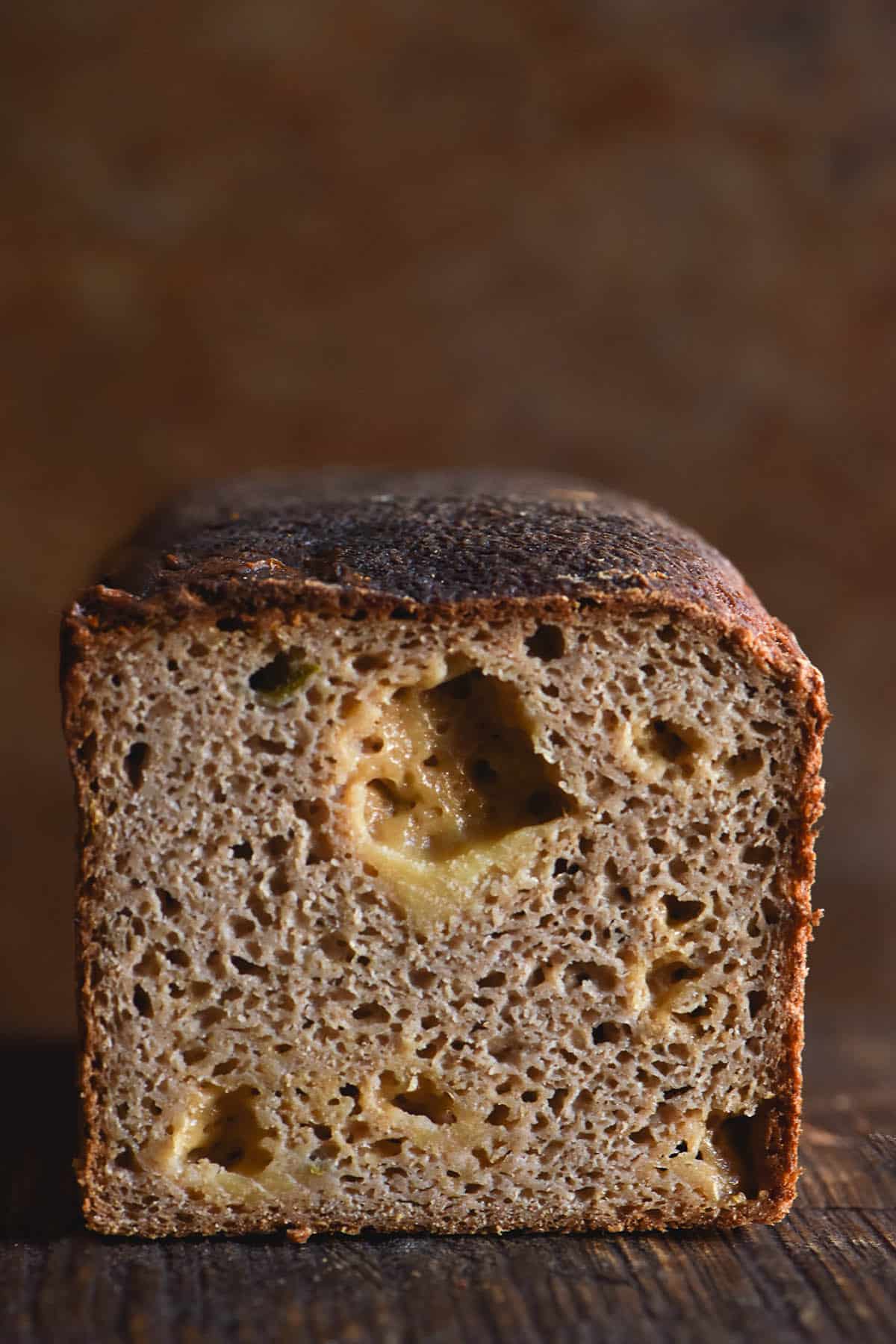 Gluten free bagels
These gluten free bagels are one of my favourite recipes I have developed. They're xanthan gum free, yet have the perfect amount of chew and bite. Using the process of scalding, a simple mixture of ingredients is transformed into a chewy, glossy and delicious gluten free bagel. I also have a vegan version of them further down in this post.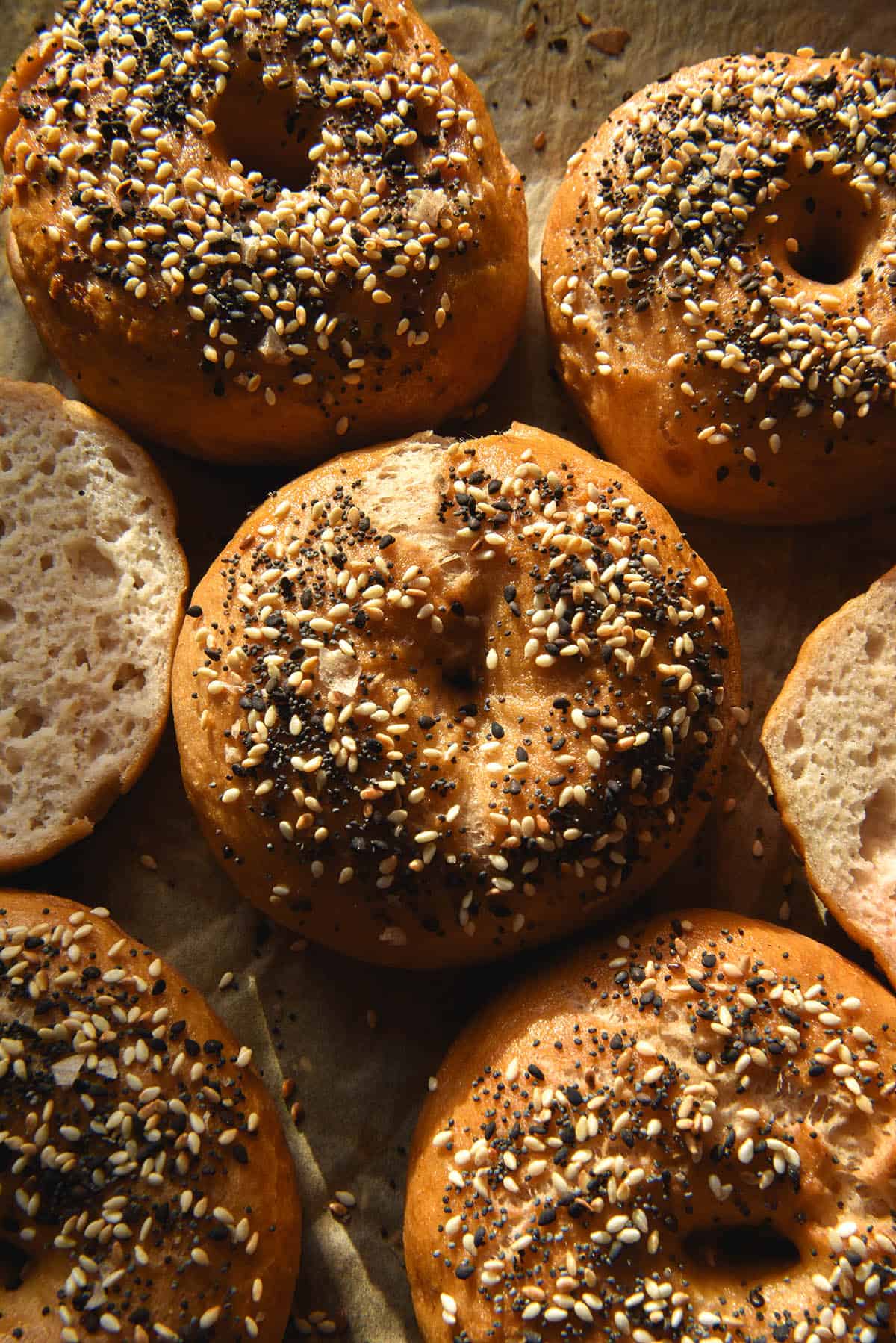 Gluten free buckwheat bread
This simple buckwheat bread uses majority buckwheat flour with a hint of tapioca or cassava for extra elasticity. It is xanthan gum free, vegan and dairy free, yet has the height of a traditional sandwich bread.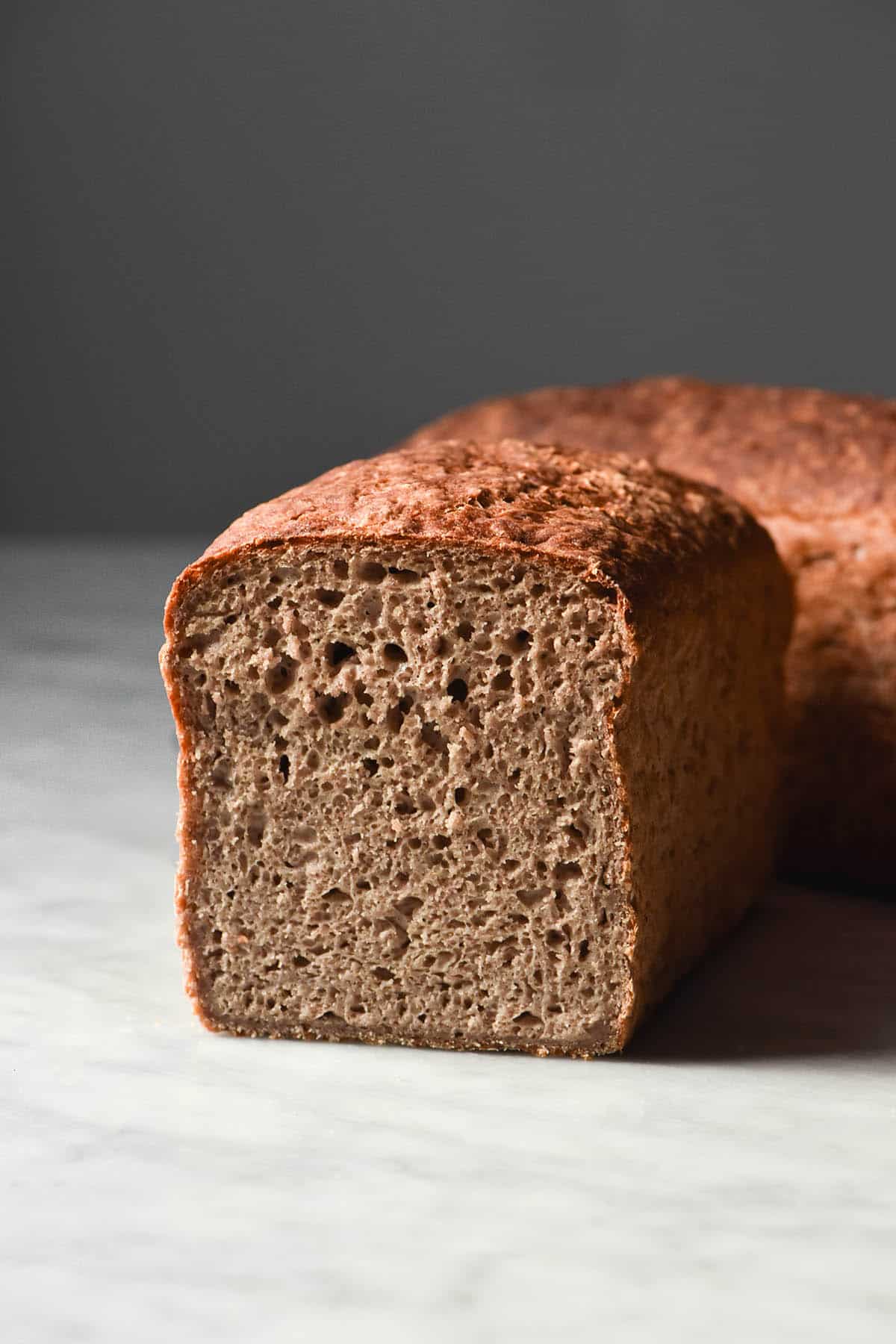 Gluten free Vegemite scrolls
Is there anything better than a Cheesy mite scroll? Australians say no, everyone else says probably. Either way, these delicious morsels use gluten free Vegemite and plenty of cheddar for that classic, addictive flavour – 100% gluten free.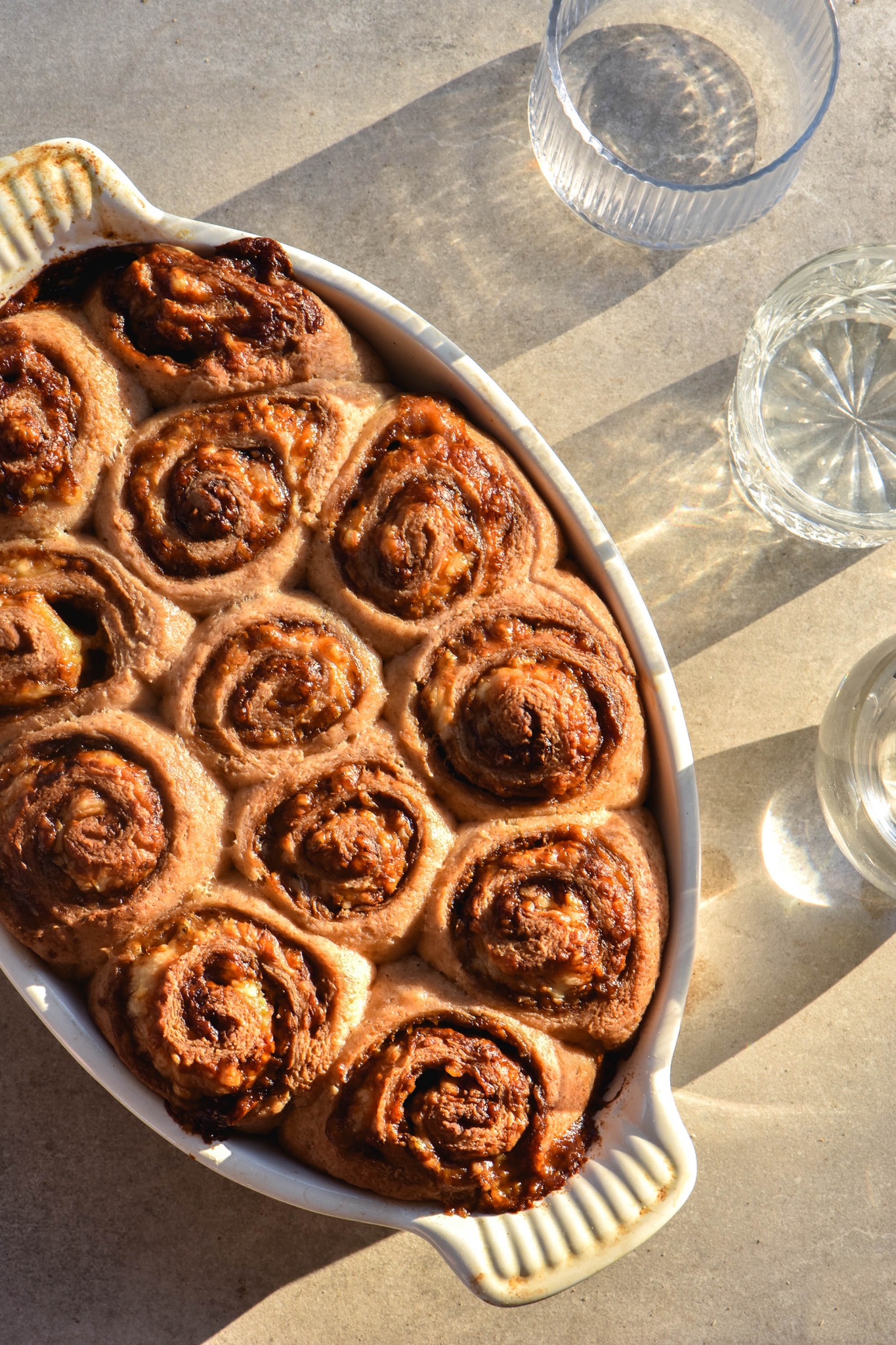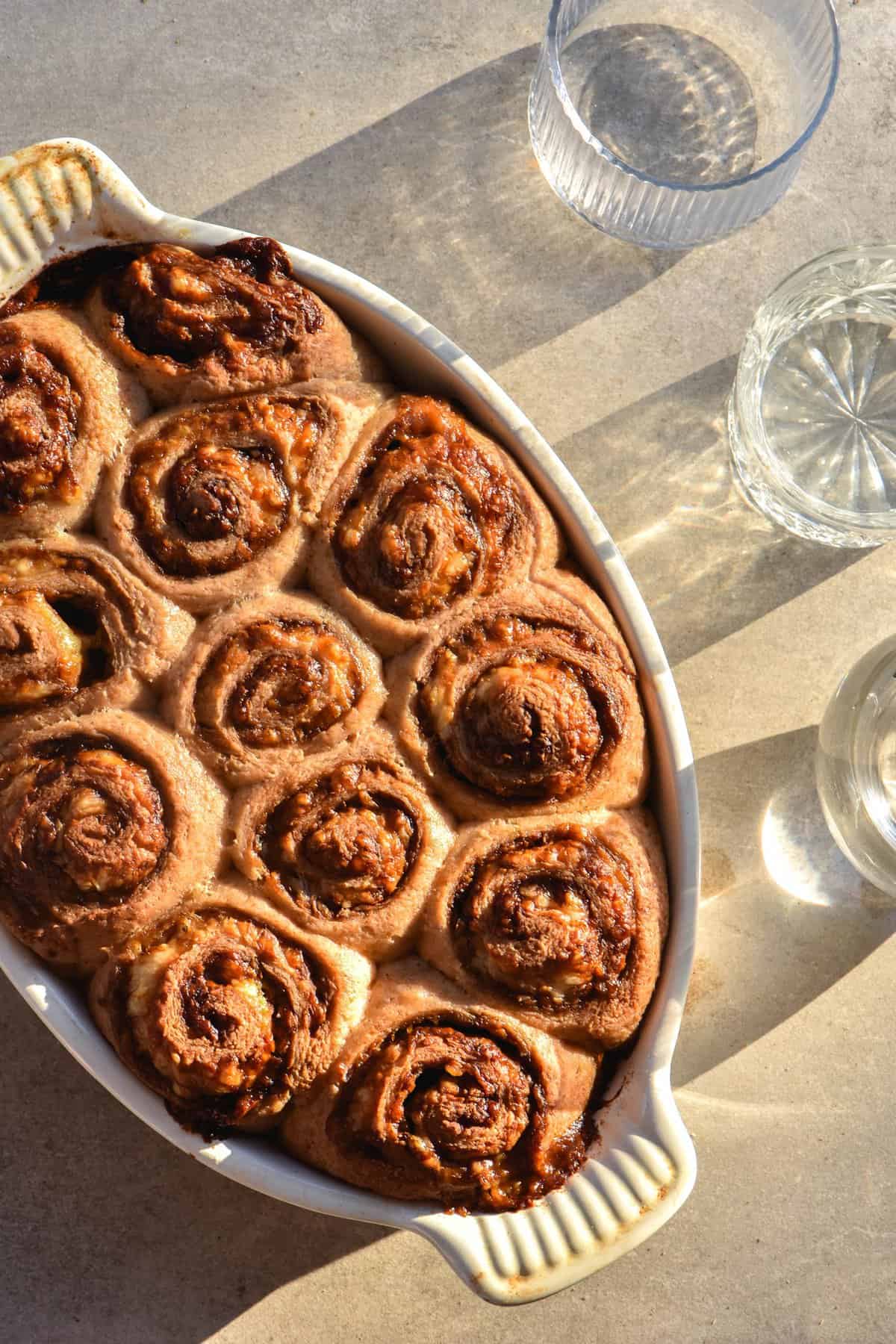 Gluten free cheesy naan
This cheesy naan is a delicious low FODMAP and gluten free dish that is a match made in heaven with garlic infused ghee. The dough itself contains no animal products, so it can be made vegan with a vegan mozzarella. Although I haven't tried it yet, I daresay my low FODMAP vegan mozzarella would be a prime candidate.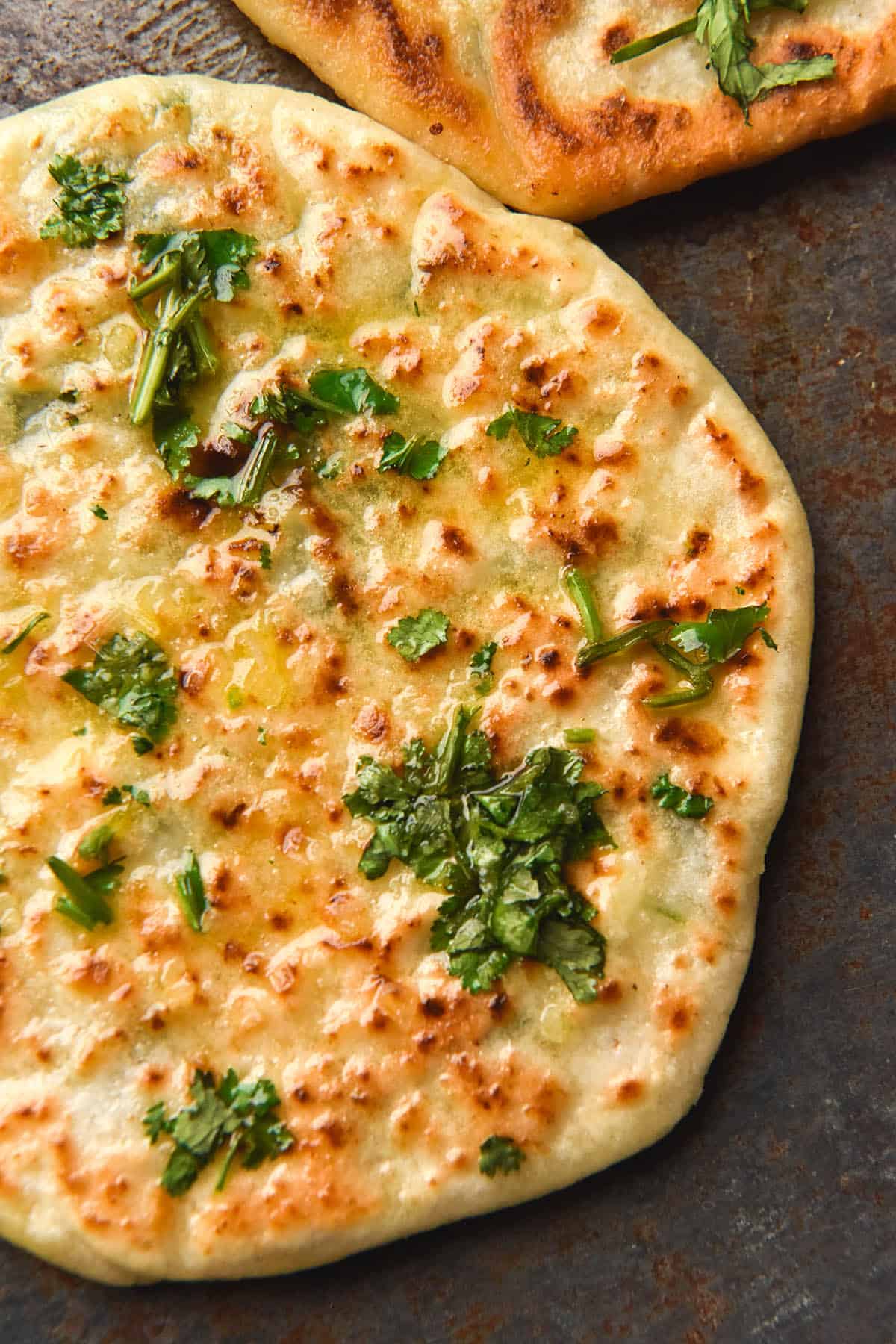 Gluten free sourdough fougasse
Fougasse is a flattened and patterned loaf of bread that is golden brown and chewy. It's also beautiful to look at, thanks to the ear of wheat or leaf shaped pattern it gets fashioned into. This is a recipe from my cookbook, Intolerance Friendly Kitchen.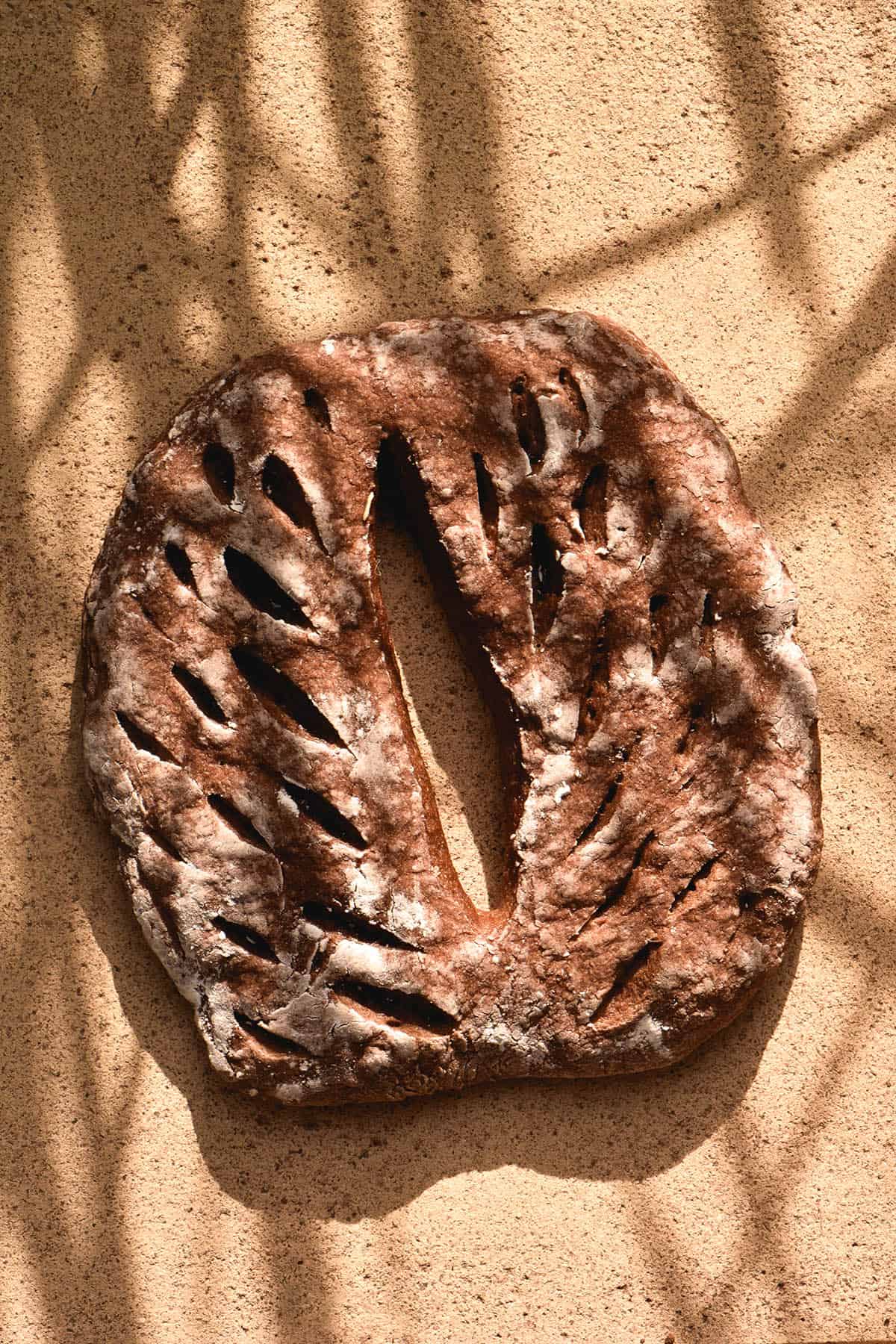 Gluten free bread rolls
These gluten free bread rolls use the same method as my gluten free bagels to achieve a glossy, shiny and perky bun that holds it's own form in the oven. Perfect for burgers, sandwiches or breakfast buns.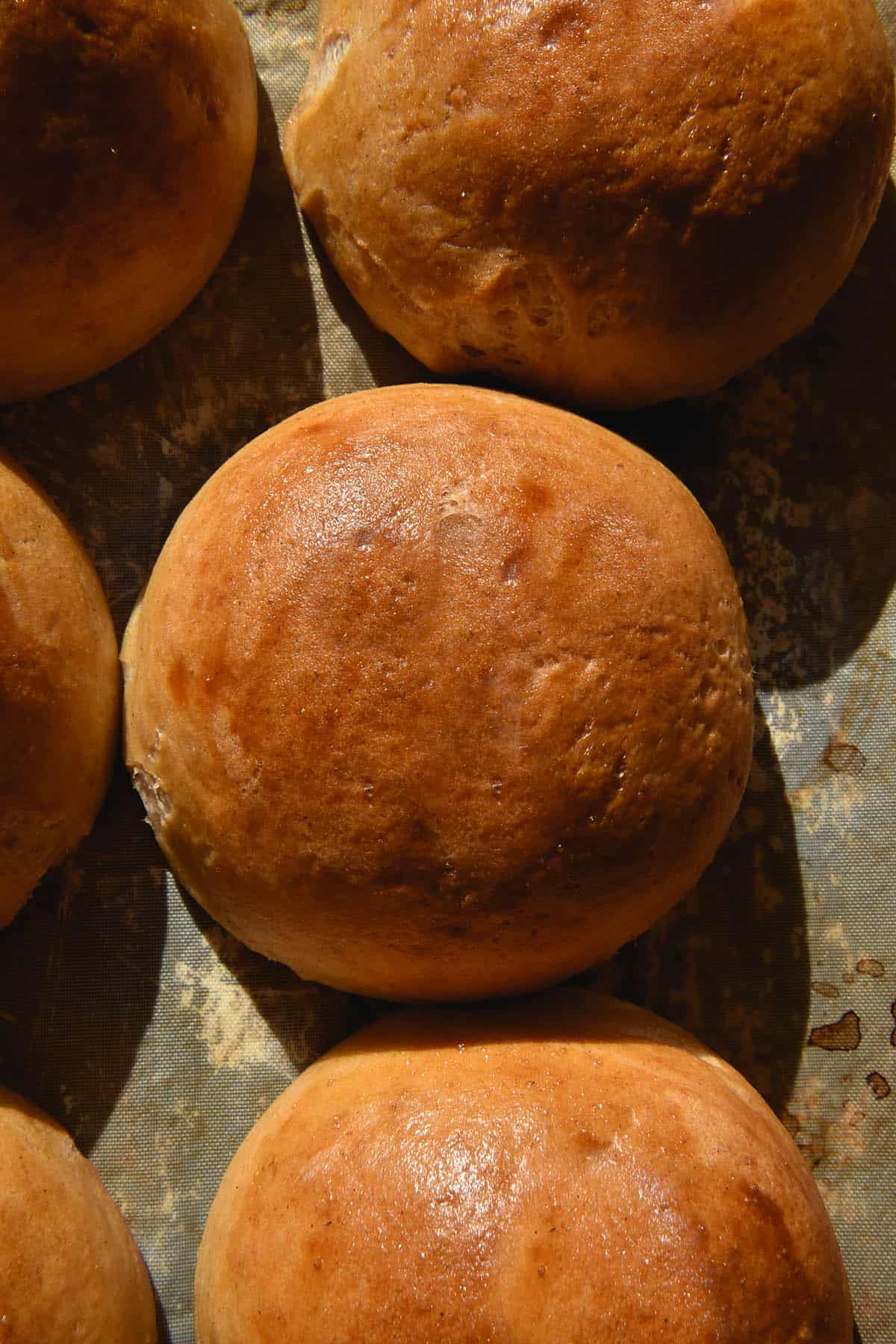 Gluten free olive and rosemary sourdough
This sourdough recipe from Intolerance Friendly Kitchen uses olive and rosemary to infuse the dough with lots of flavour. It also uses only flours that you could reasonably find in an Australian supermarket so it's accessible to everyone.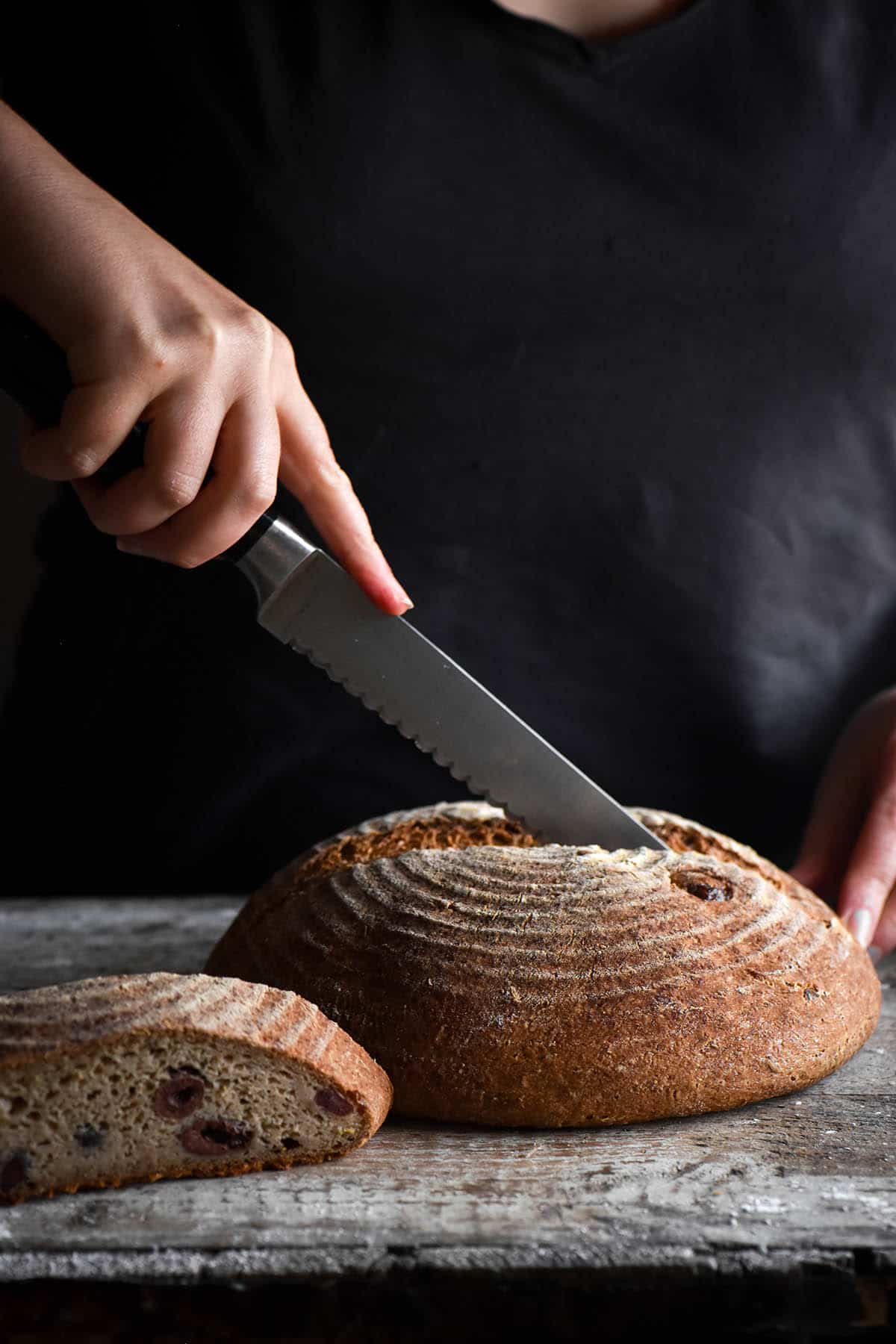 Gluten free sandwich bread
This gluten free sandwich bread uses a mix of gluten free flours to achieve an everyday loaf without xanthan gum or any animal products.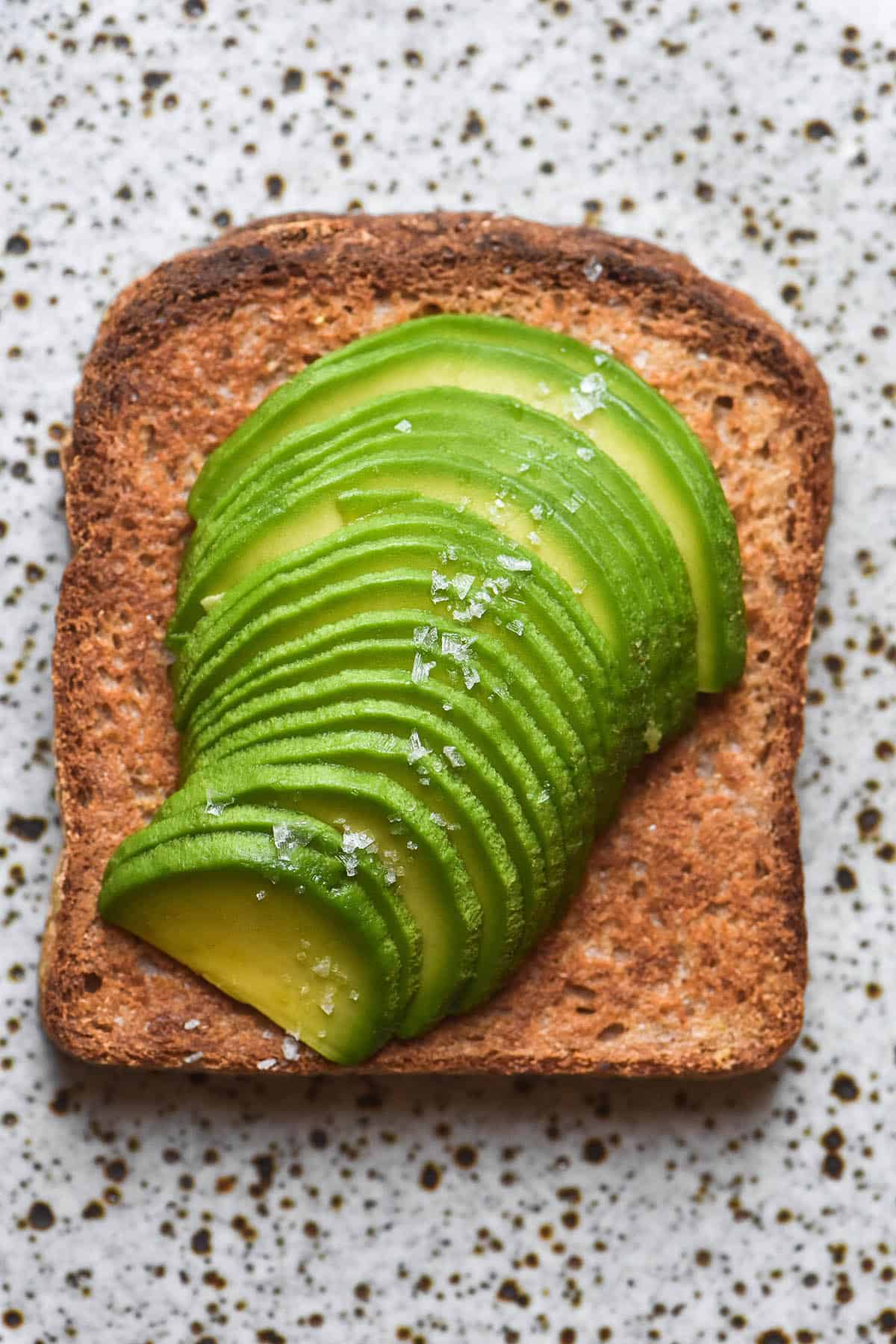 Vegan, gluten free bagels
As promised: the vegan version of my gluten free bagels. They are essentially the same, save for an egg wash in the original version. I'm in my keyword research phase, OKAY?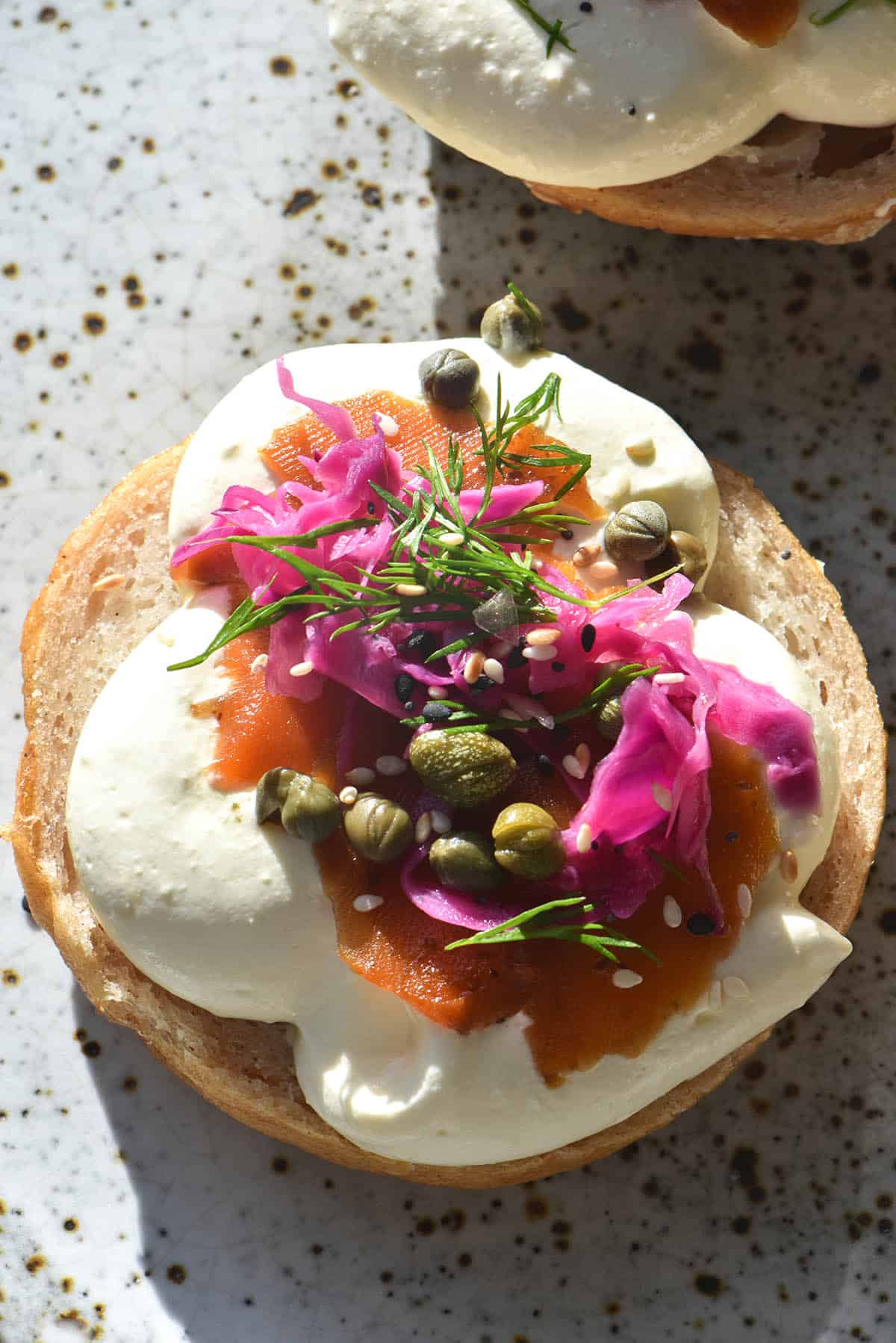 Gluten free Aloo Paratha
Easy gluten free flatbread that can be made vegan, stuffed with a fragrant potato filling – what more could you want? Add in some garlic ghee drizzle and a low FODMAP cheat's imli chutney and you have yourself a feast.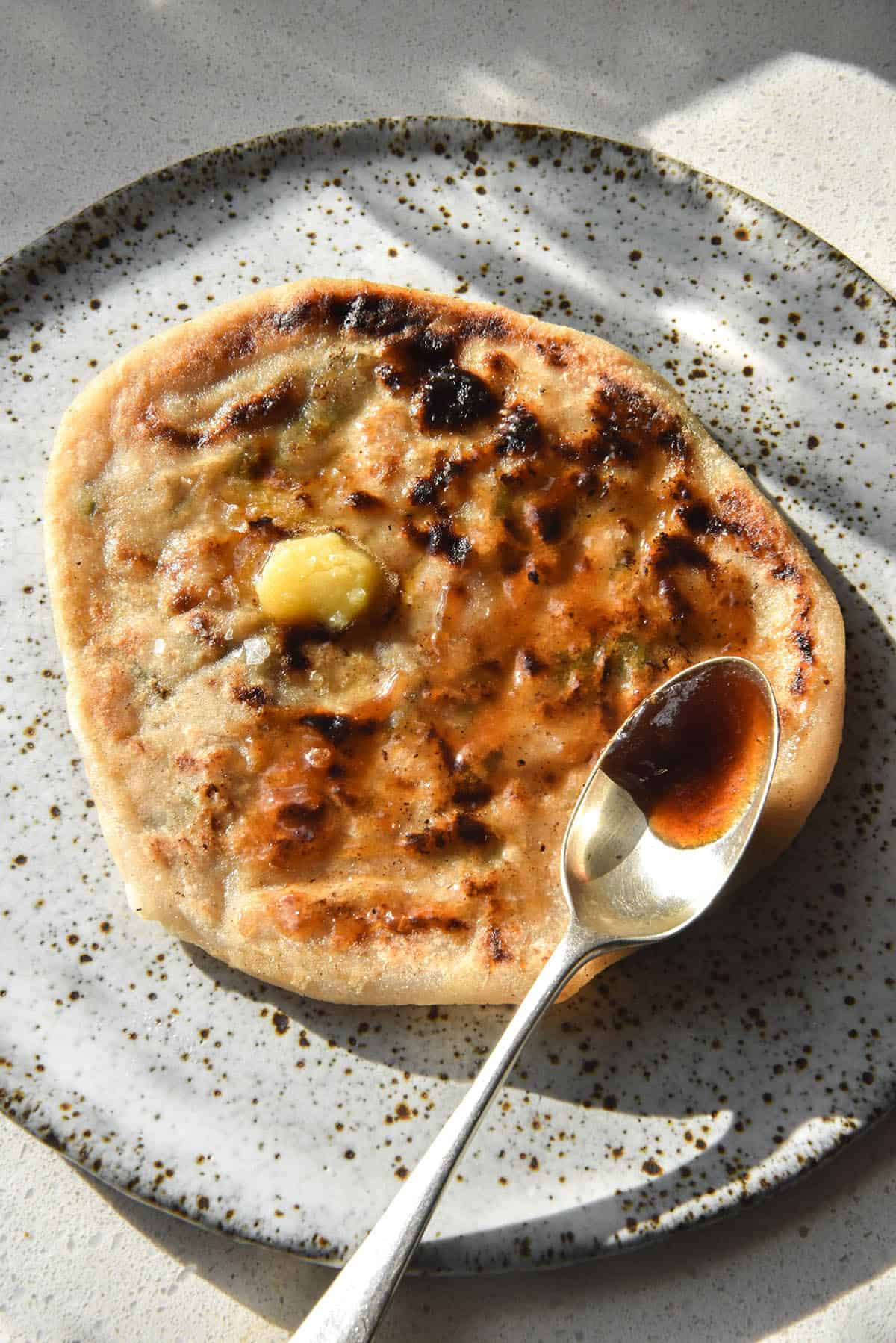 Gluten free white bread sourdough
This is my 'white bread' version of sourdough that is a little more white and fluffy than my other sourdough recipes.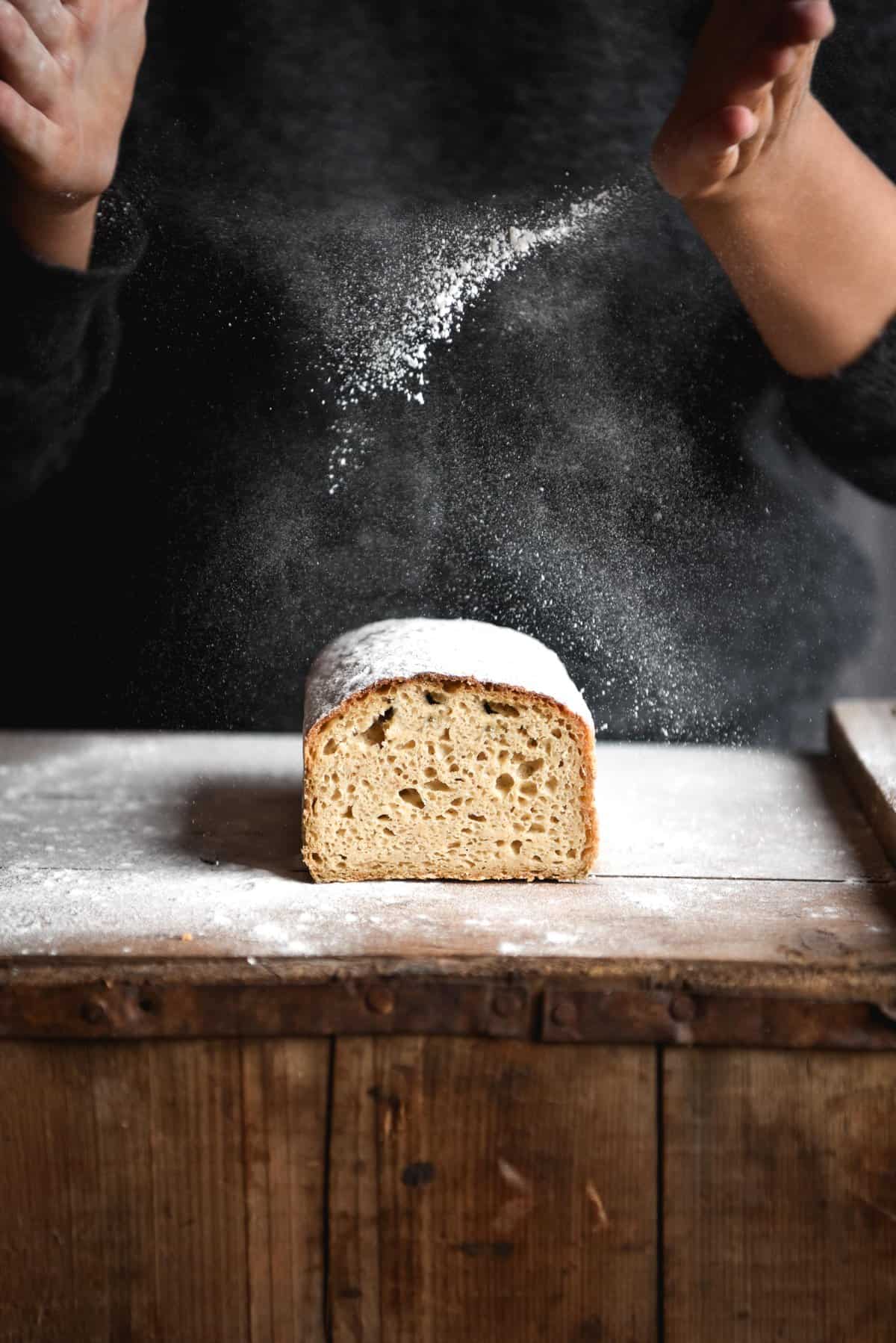 Gluten free sourdough pizza bases
Sourdough pizza bases are a delicious and fun project that can provide fresh pizza dough all weekend long. They're low effort, high reward. Top them with my low FODMAP pizza sauce.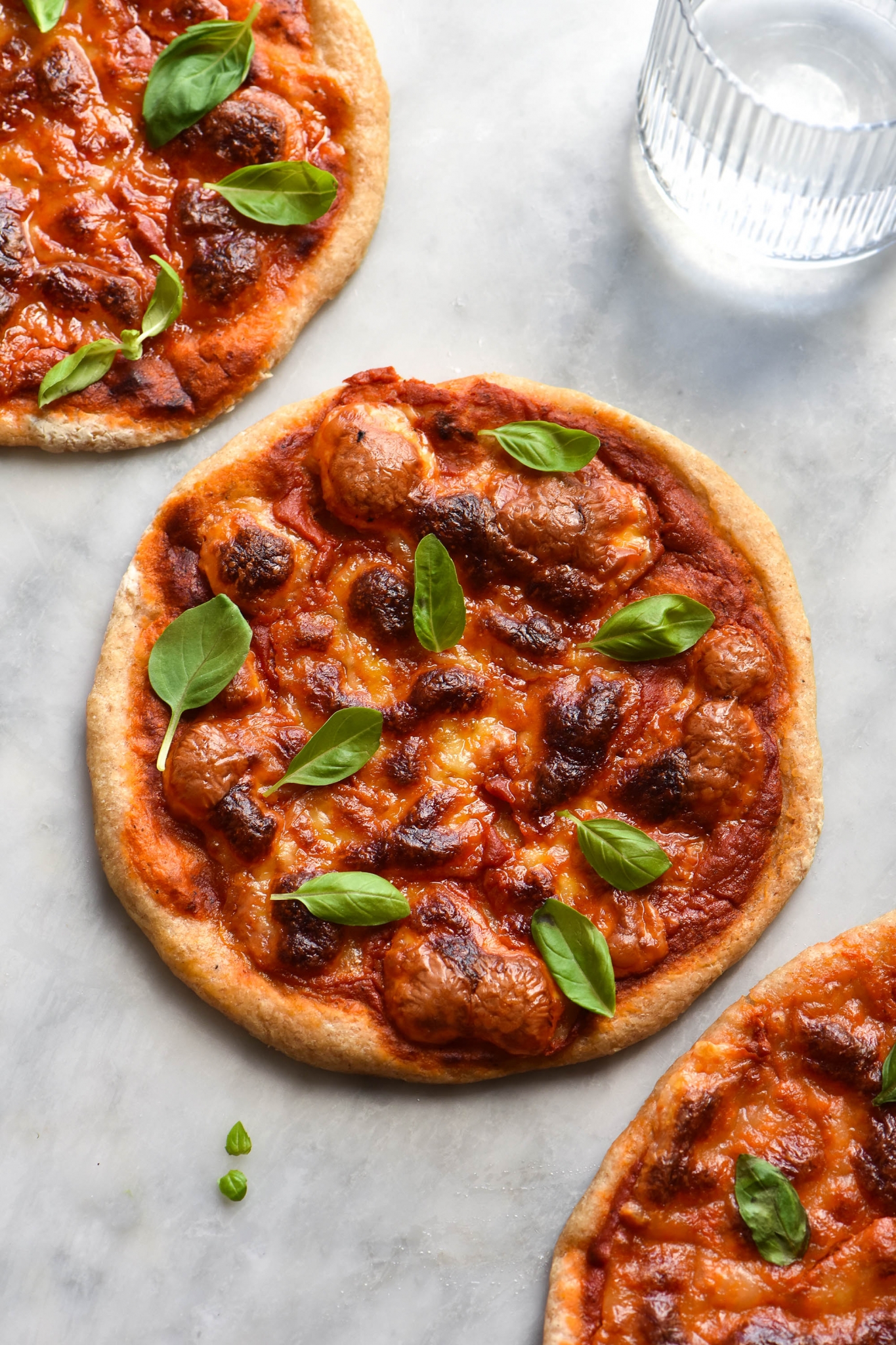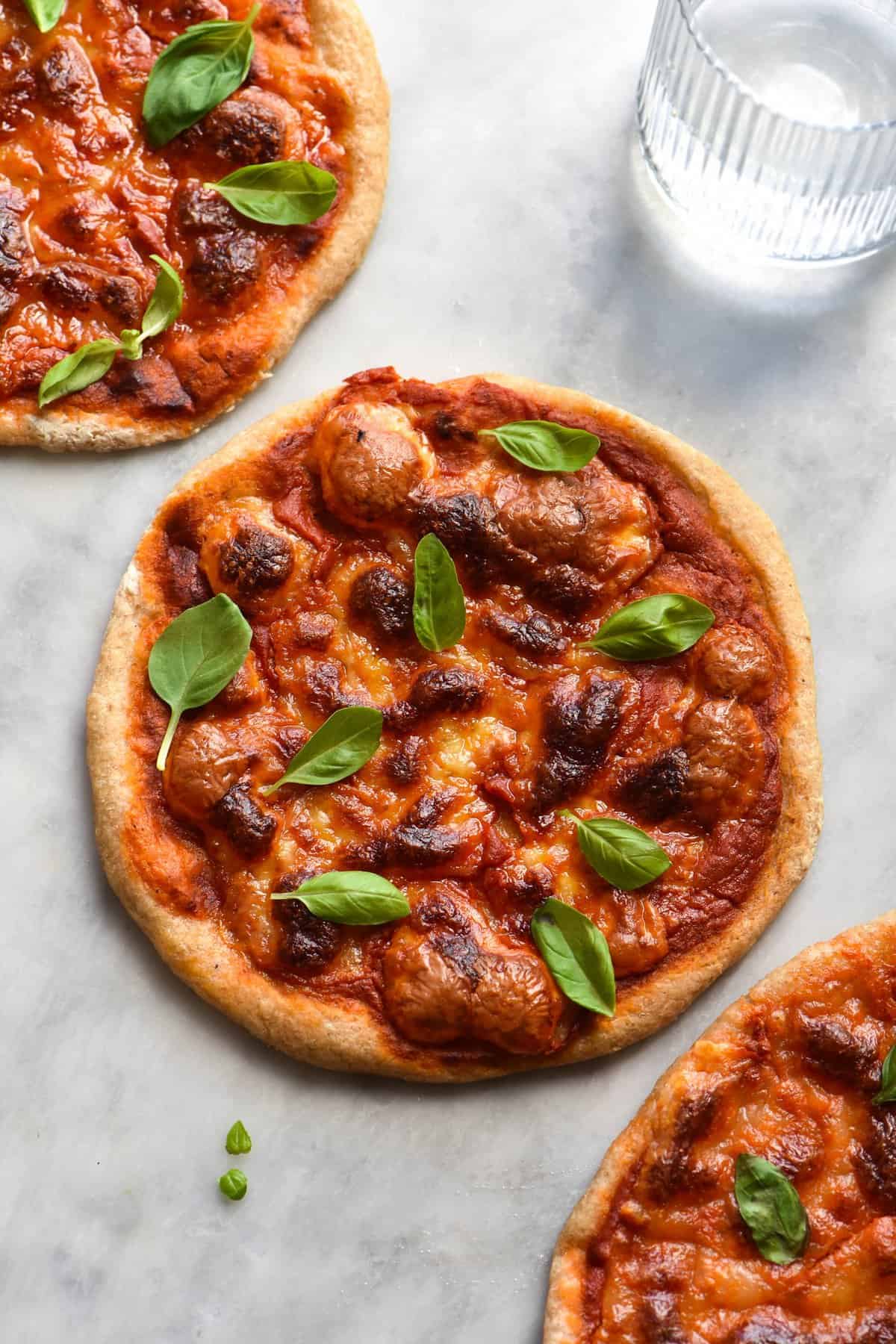 Gluten free sourdough without starch
This recipe is from my cookbook, Intolerance Friendly Kitchen. It uses clever techniques and bread making methods to create a gluten free sourdough loaf that has bite and elasticity without any starches.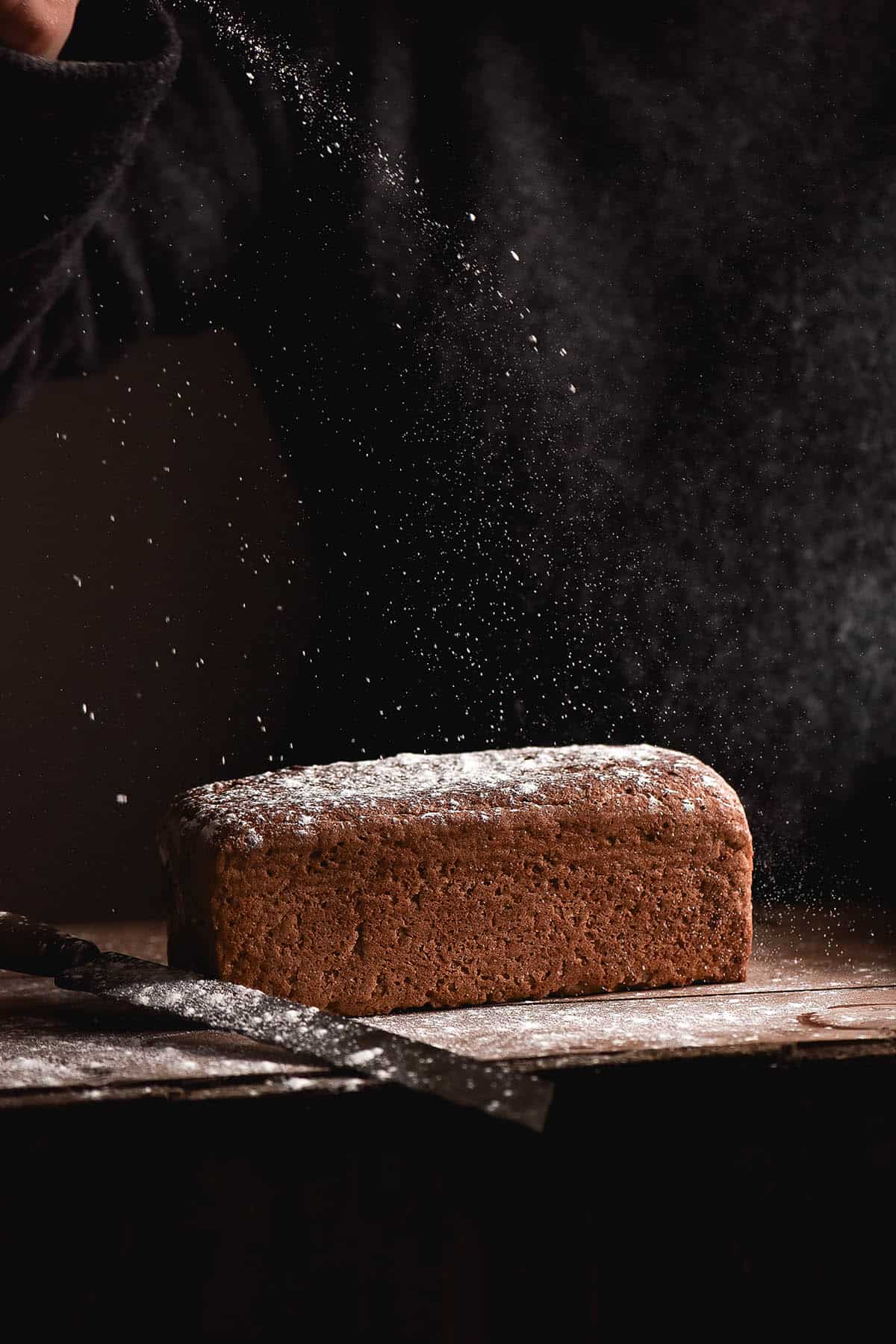 Gluten free flatbread without yeast or eggs
These flatbreads were developed for people who needed a yeast free or egg free option (or both!) Unlike the original flatbread recipe, these are easily made vegan by using a plant based yoghurt.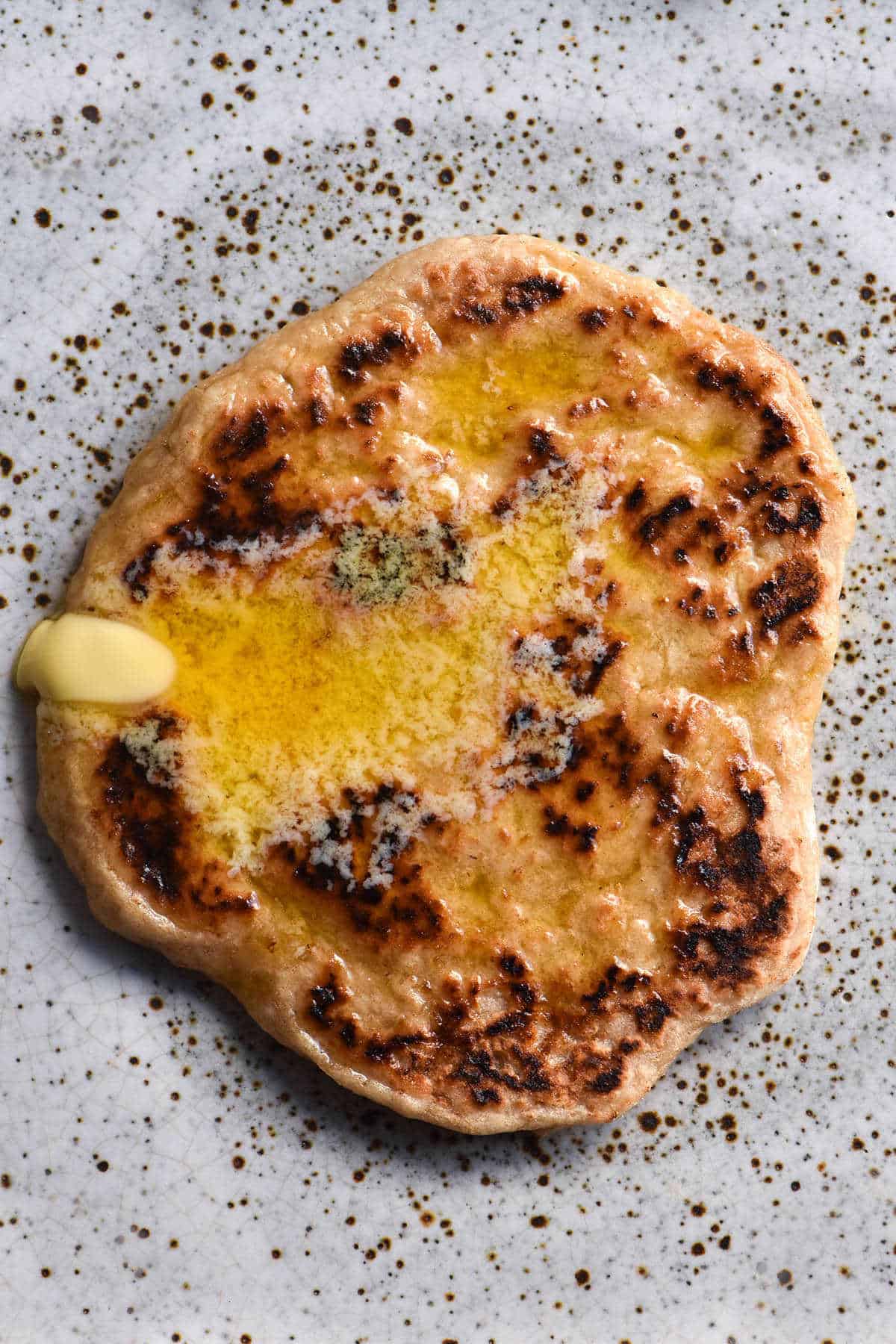 Gluten free seeded bread
When I was developing this recipe, it was known as 'not quite Bergen' in my household. It's nutty, seedy and delicious. The recipe is from my cookbook, Intolerance Friendly Kitchen.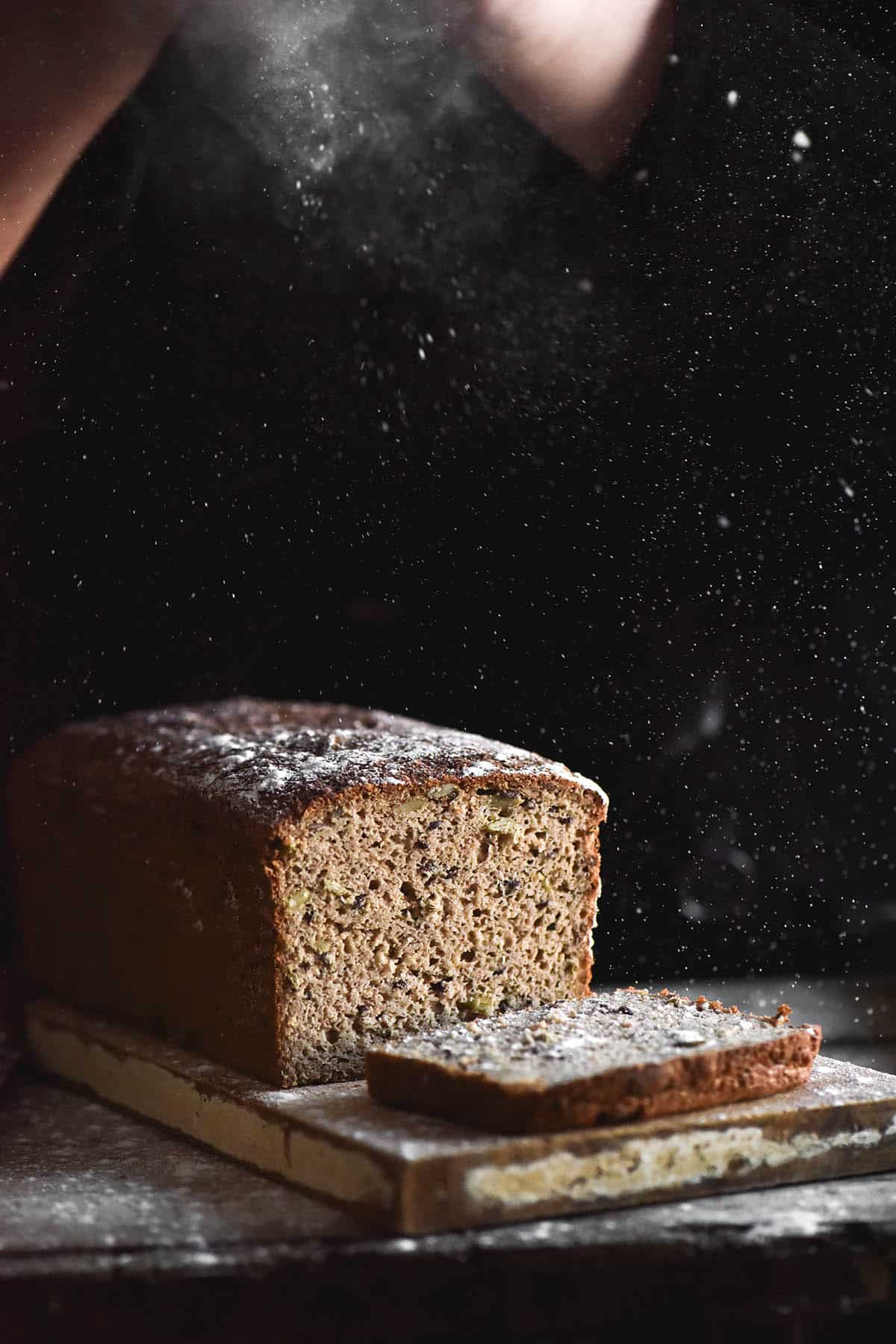 Gluten free baguettes
These baguettes are an easy and delicious recipe that use an overnight proof and a baguette pan to help them hold shape in the oven. I like using them with my garlic infused whipped ghee, or as the bread for bruschetta.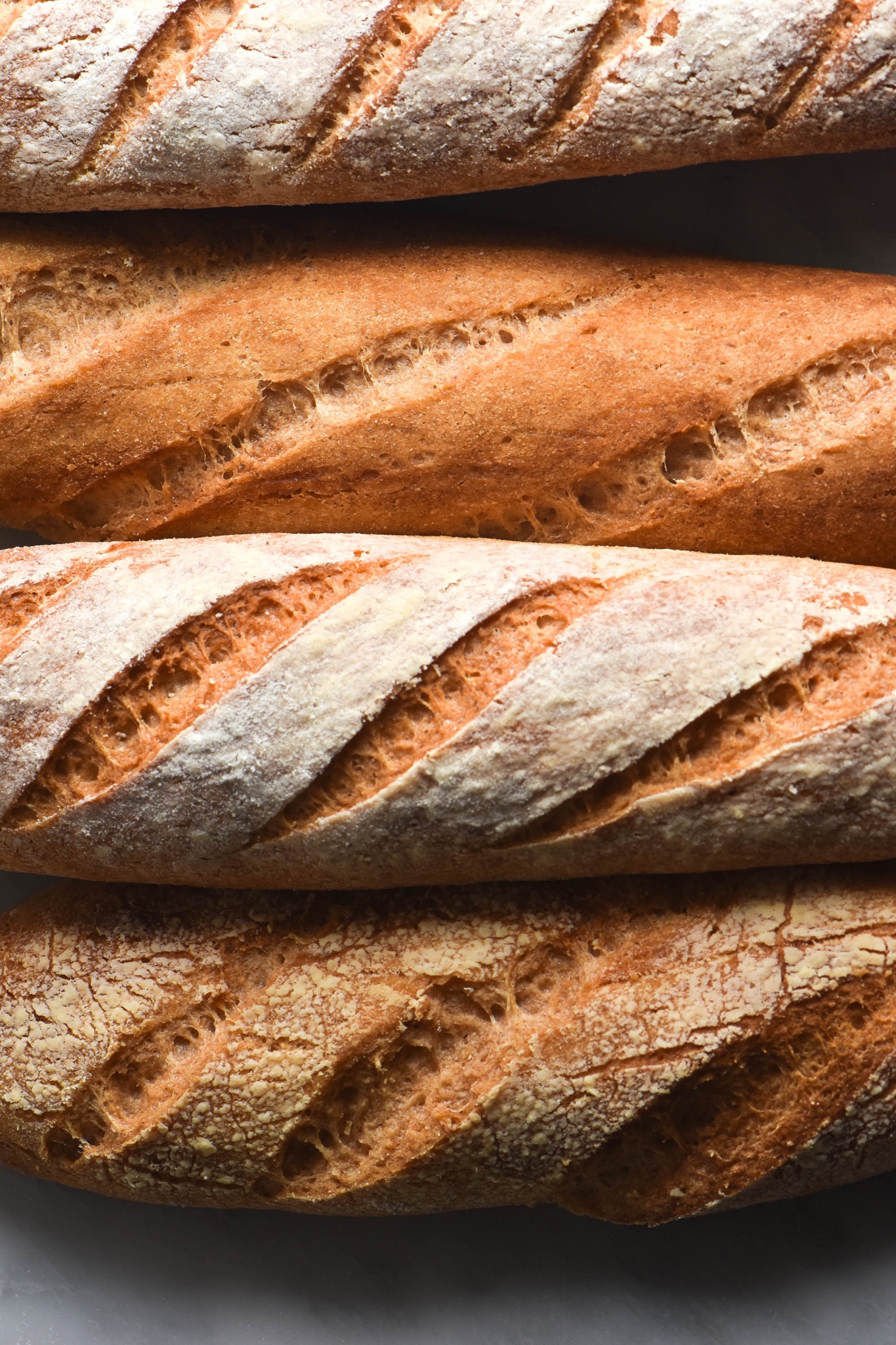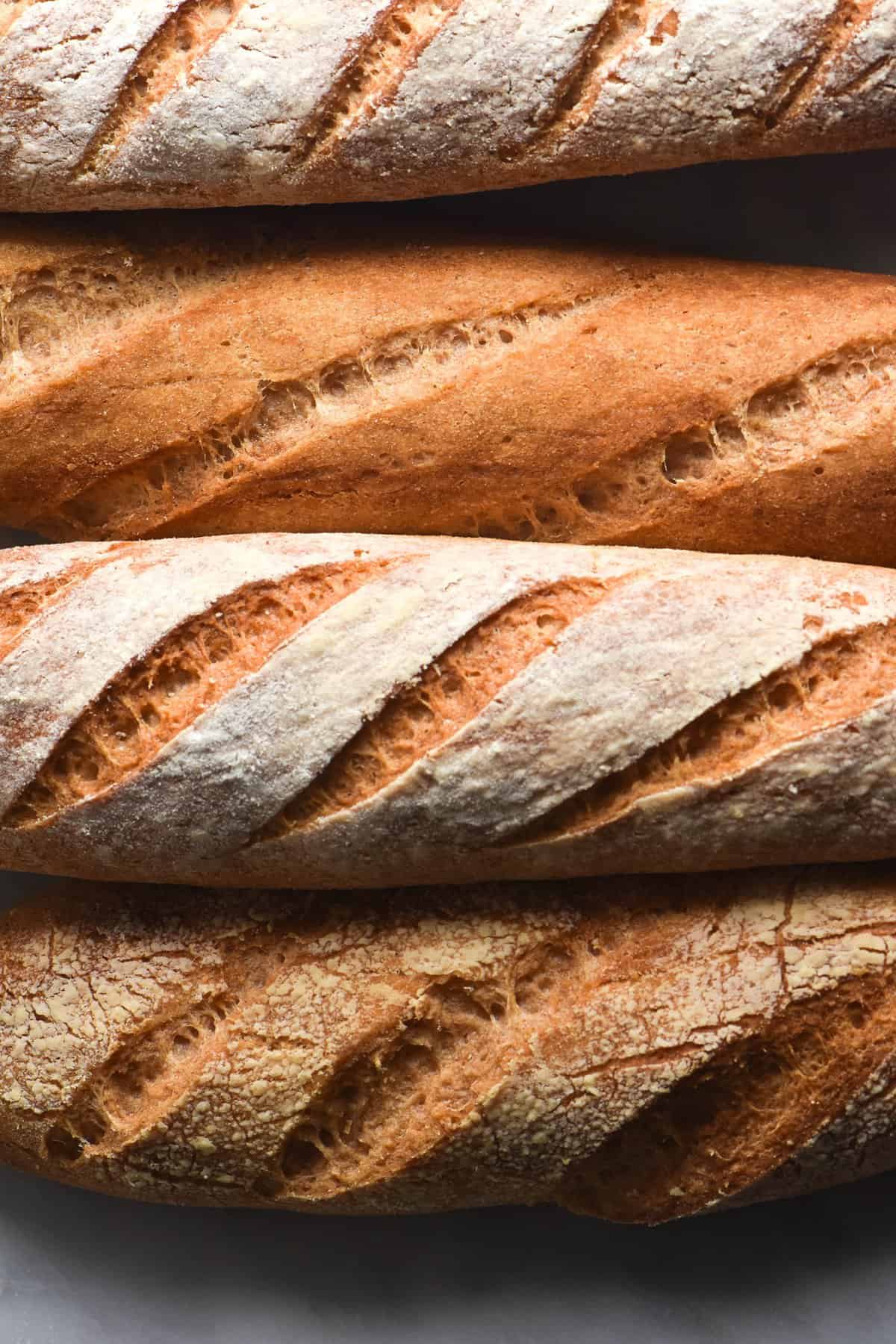 Gluten free pesto scrolls
These pesto scrolls are a delicious and easy way to use a xanthan gum free savoury dough. Originally they were made with an onion and garlic free pesto, which means they are low FODMAP too.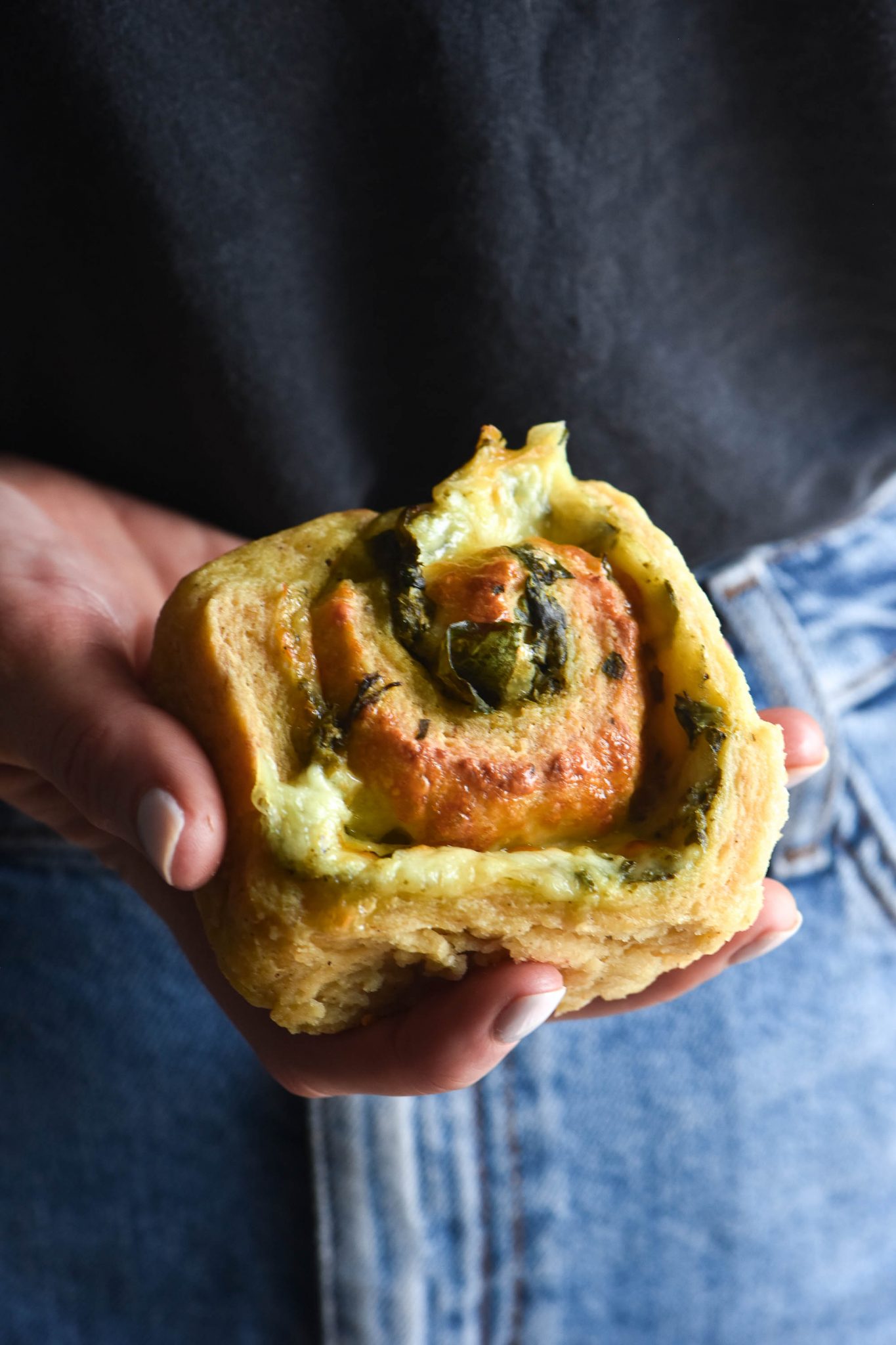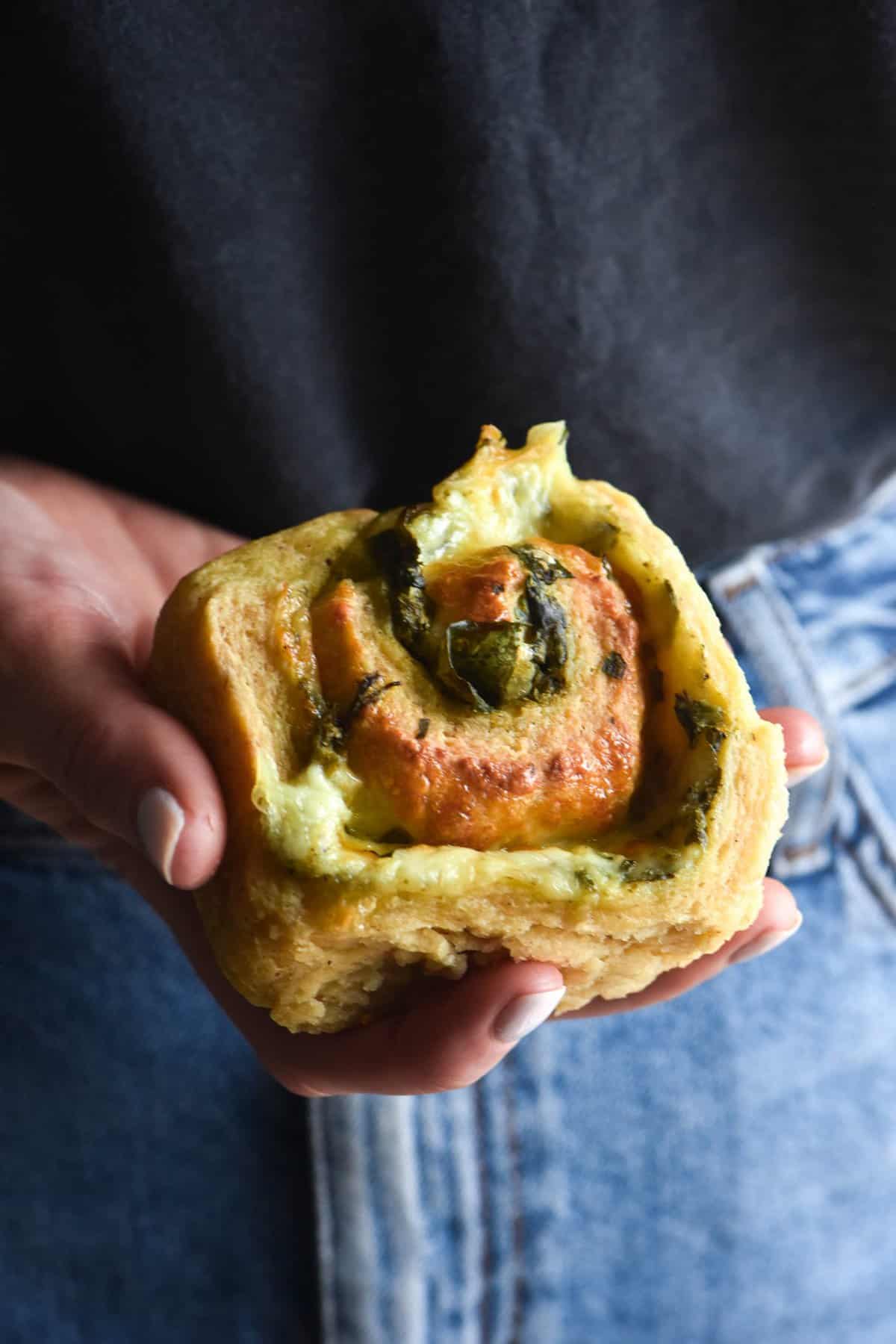 Gluten free pizza bases
Sometimes you don't want to wait for a sourdough pizza dough to proof. Enter: this easy yeasted pizza dough recipe. You can make it the day before and proof it in the fridge for a quick and easy pizza fix.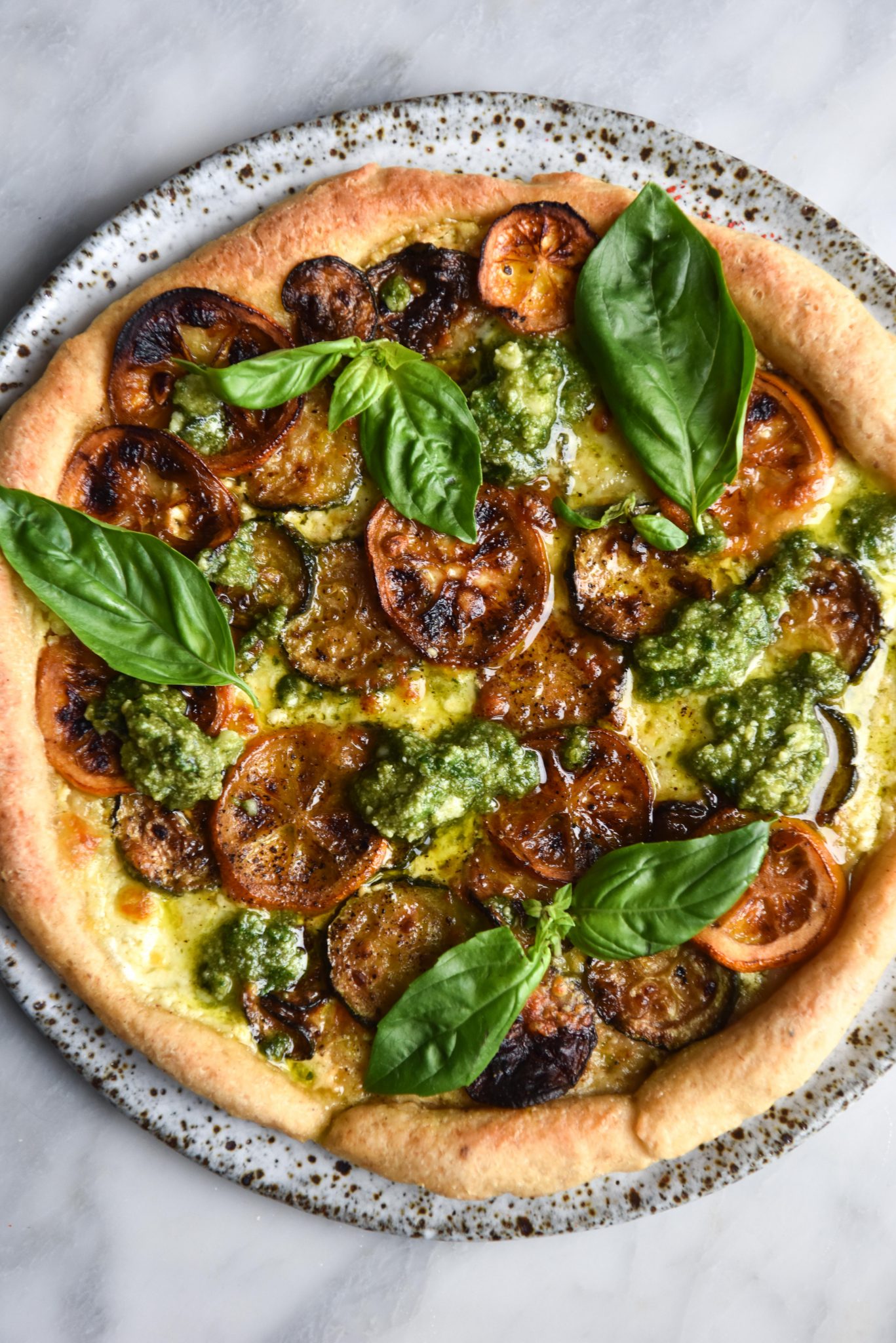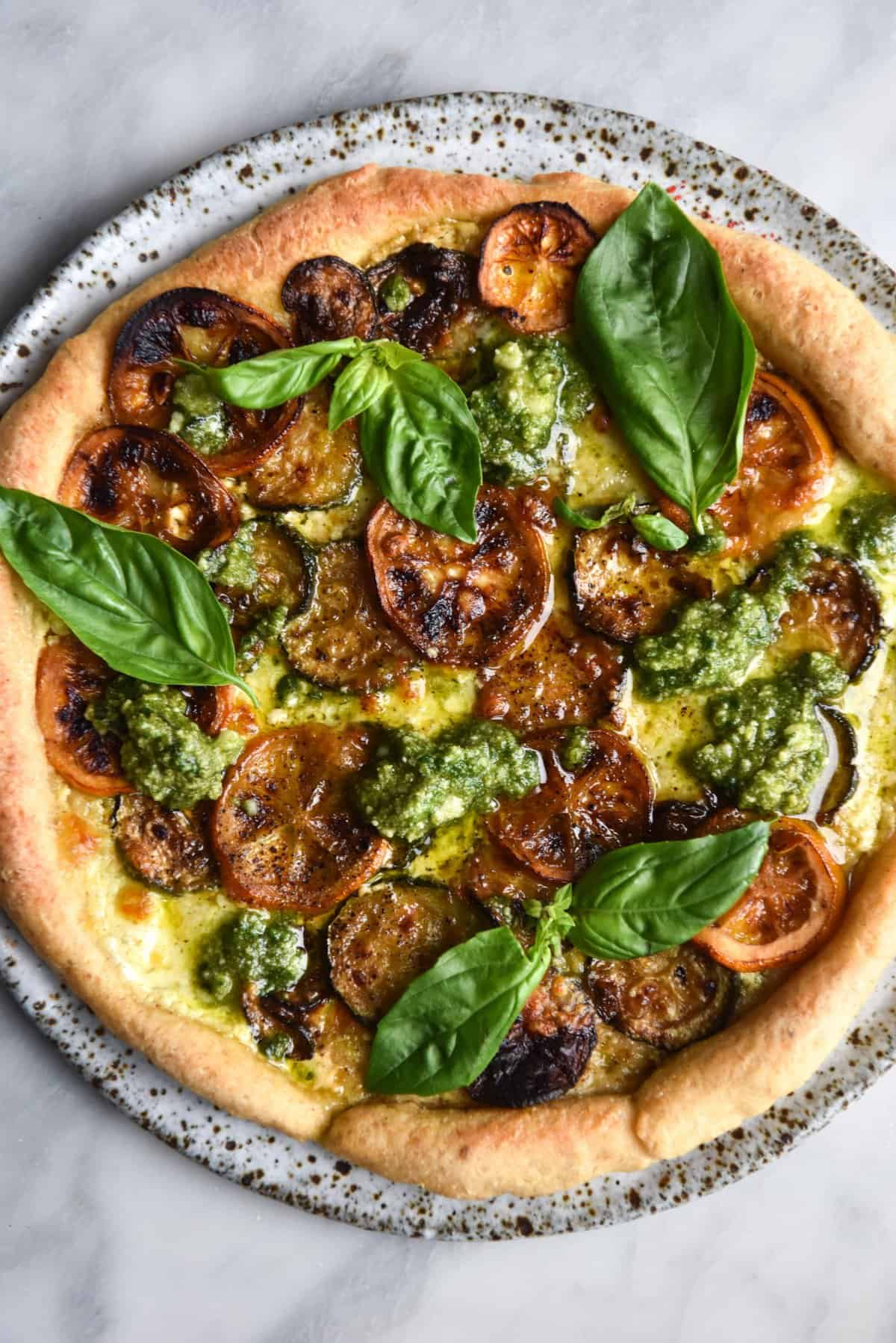 Gluten free buckwheat seed bread without yeast
A wholesome and delicious buckwheat bread for those who can't have yeast. Buckwheat gives the bread a flexible and chewy texture. This recipe is from my cookbook, Intolerance Friendly Kitchen.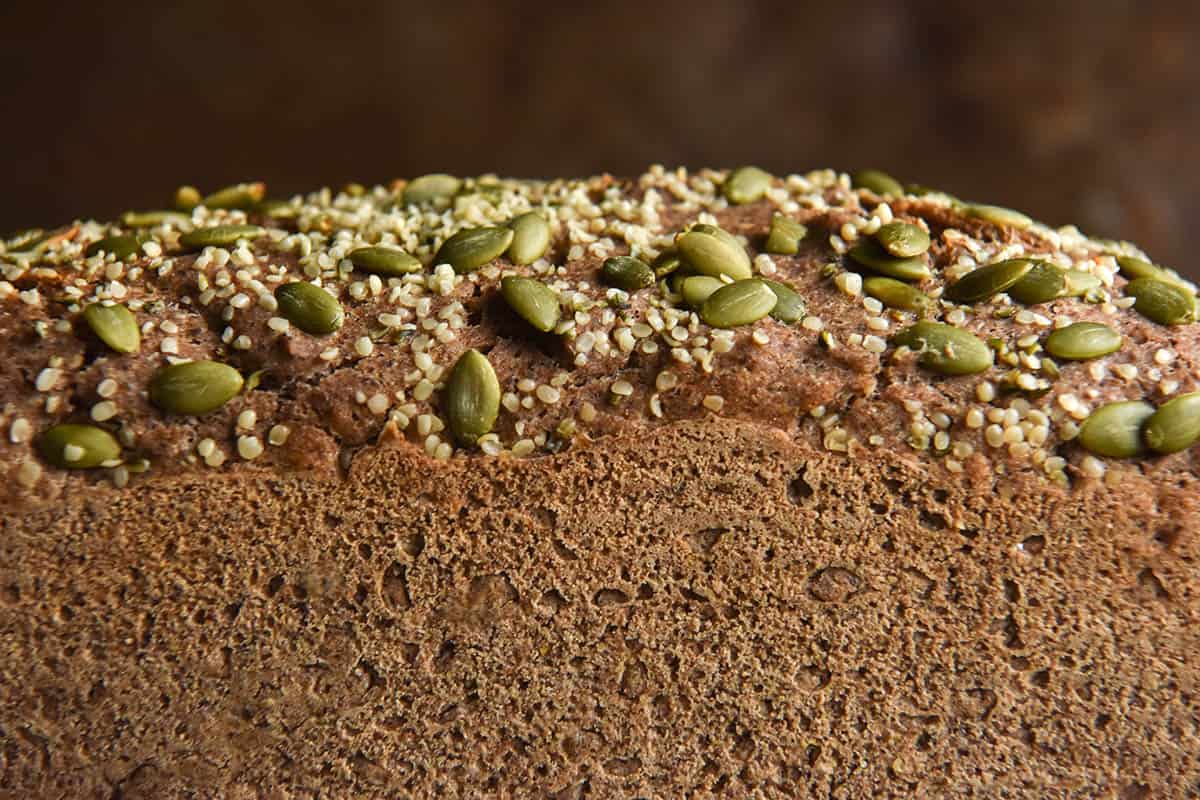 Gluten free yeasted flatbread
A classic yeasted flatbread that can be used as a sandwich bread, to dip in a low FODMAP curry, or anywhere in between.