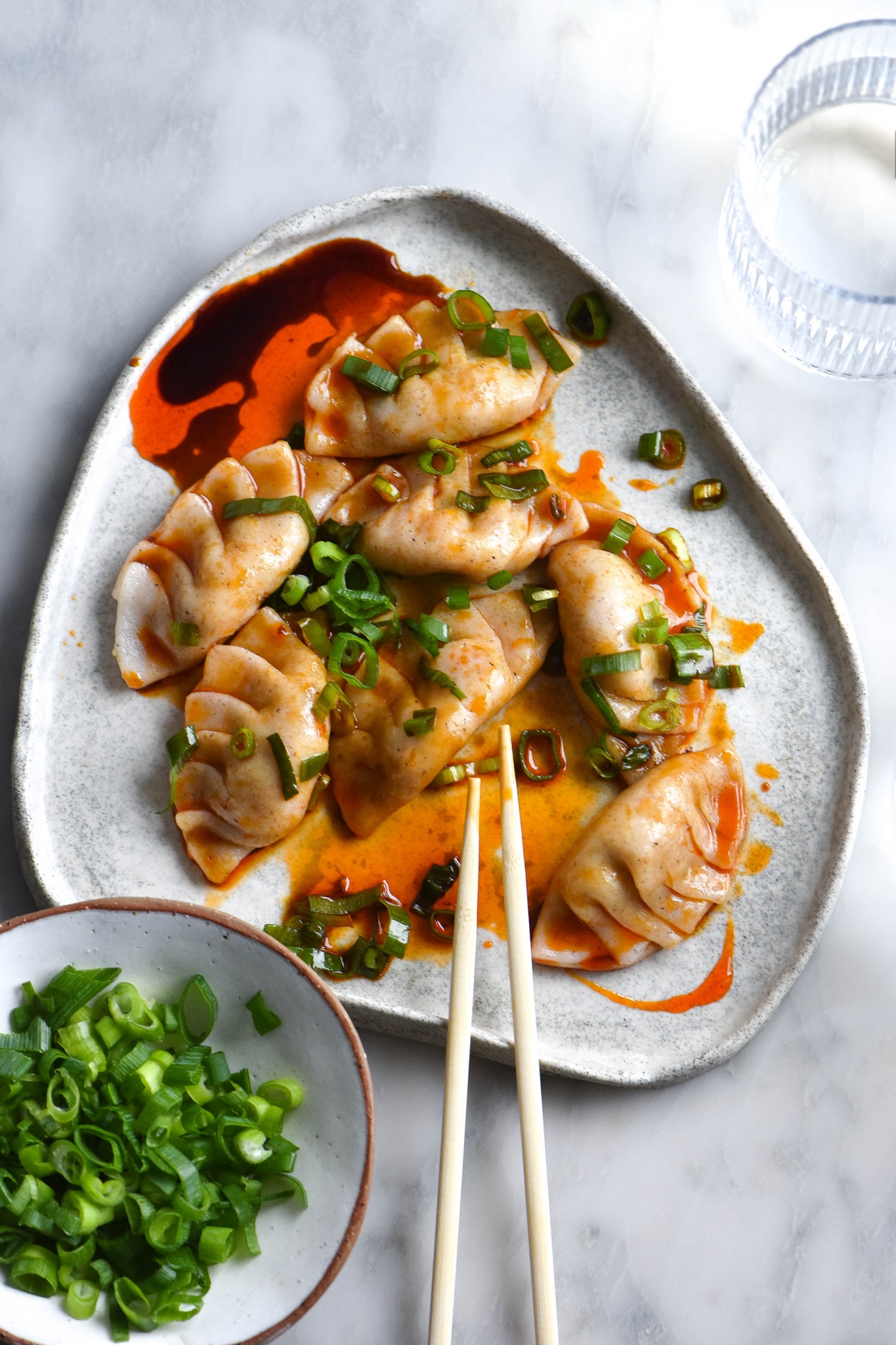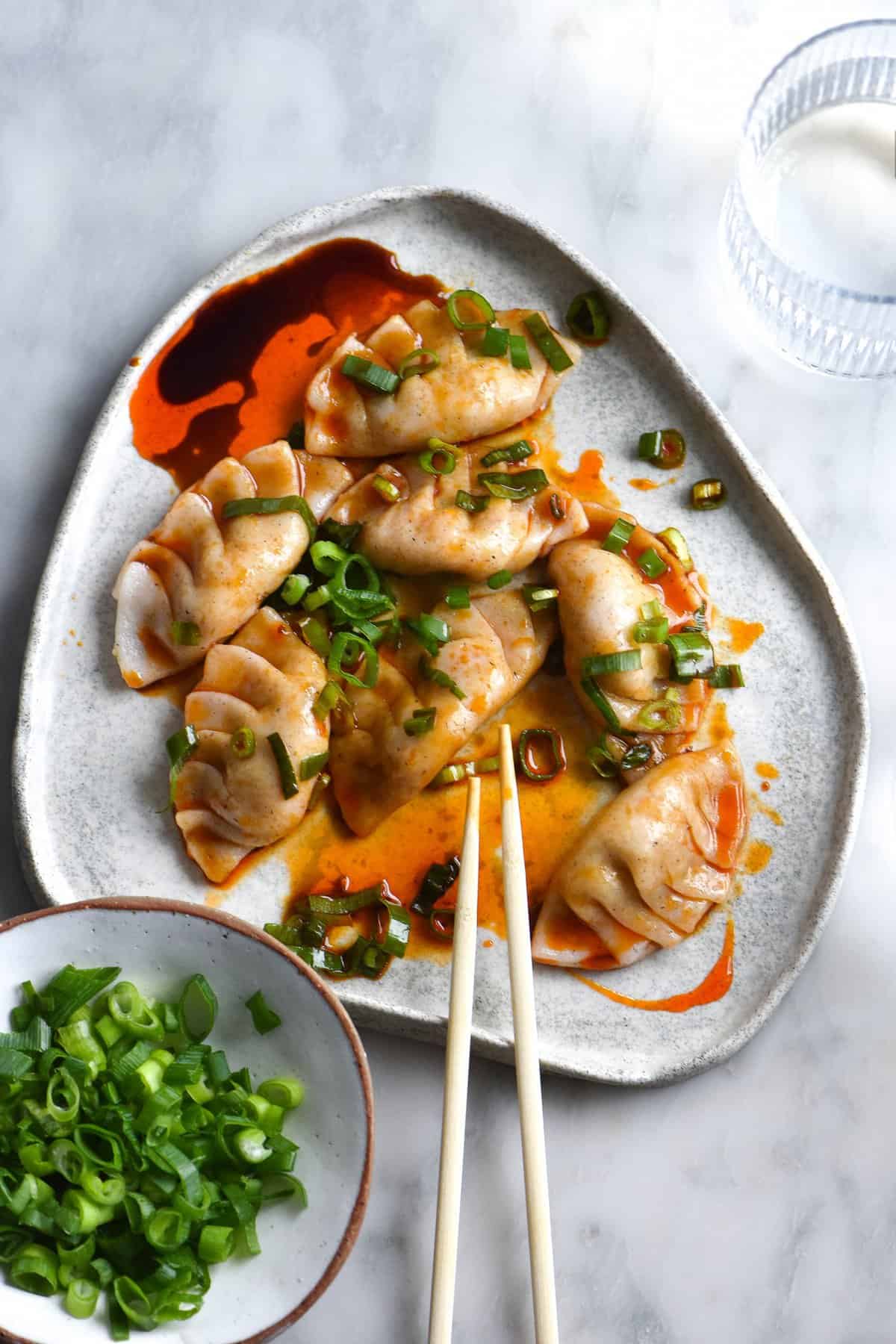 Most of the recipes I develop are gluten free low FODMAP recipes. The low FODMAP diet is not a gluten free diet in and of itself, but wheat and gluten containing grains are higher FODMAP than gluten free grains. As such, the diets are quite closely aligned, with some key differences.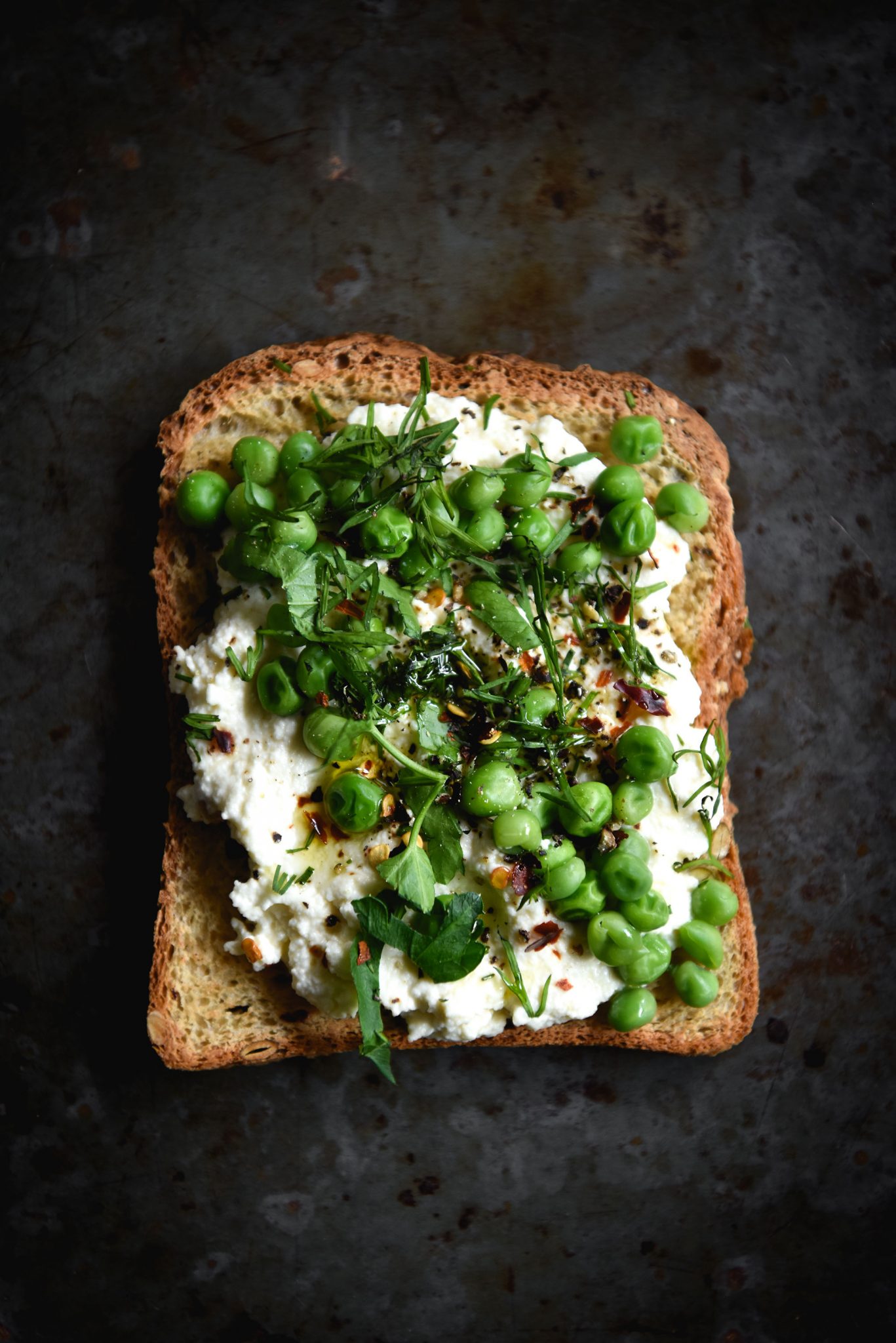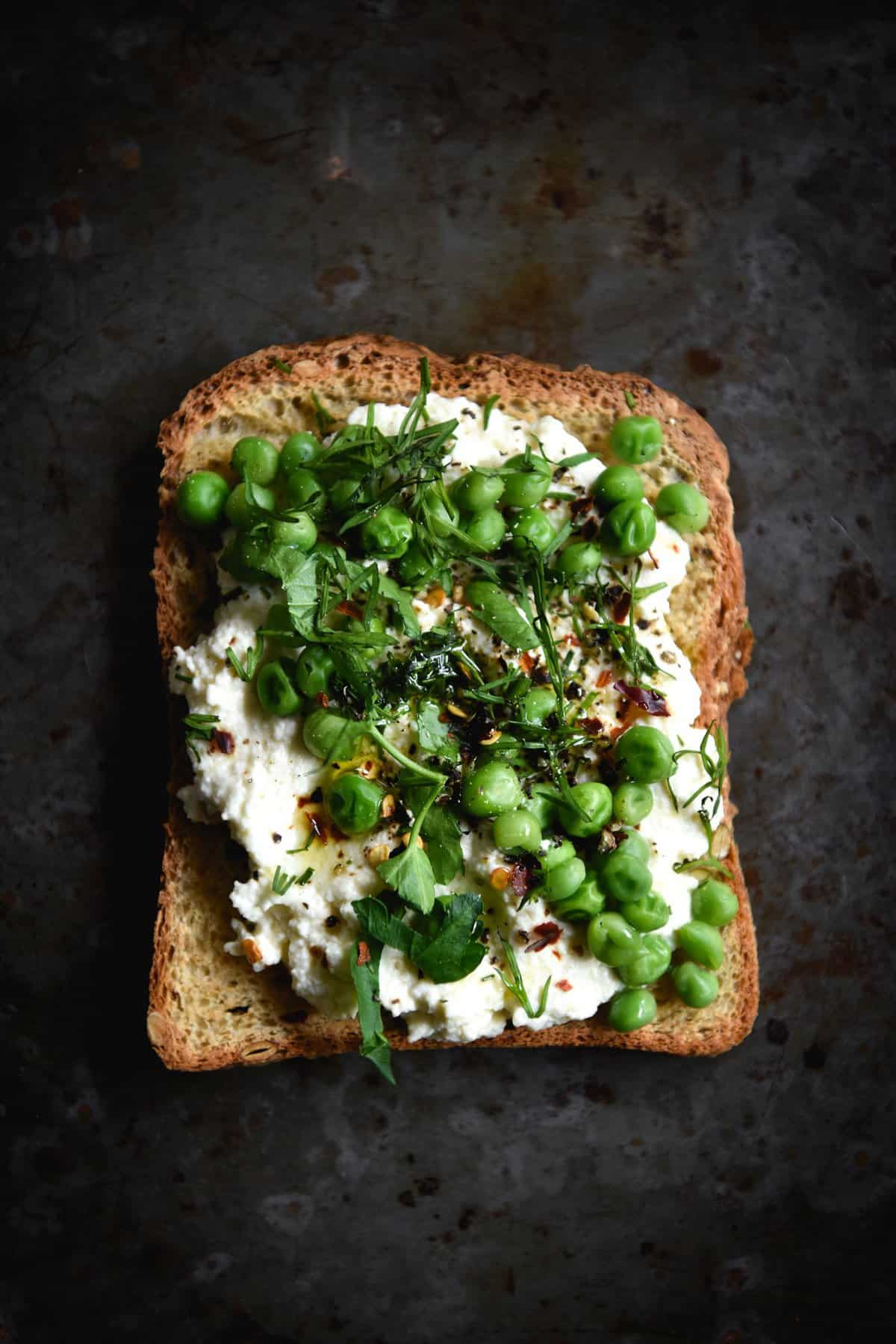 Gluten free low FODMAP recipes
I wanted to write a recipe roundup of all my favourite gluten free low FODMAP recipes. This is for people like me who follow a gluten free diet and a low FODMAP diet simultaneously. These are my top 20 favourite low FODMAP and gluten free recipes I have developed over the years. They are mostly vegetarian or vegan, and there are plenty of nut free and xanthan gum free options. I have divided the recipes into sweet and savoury for ease of use.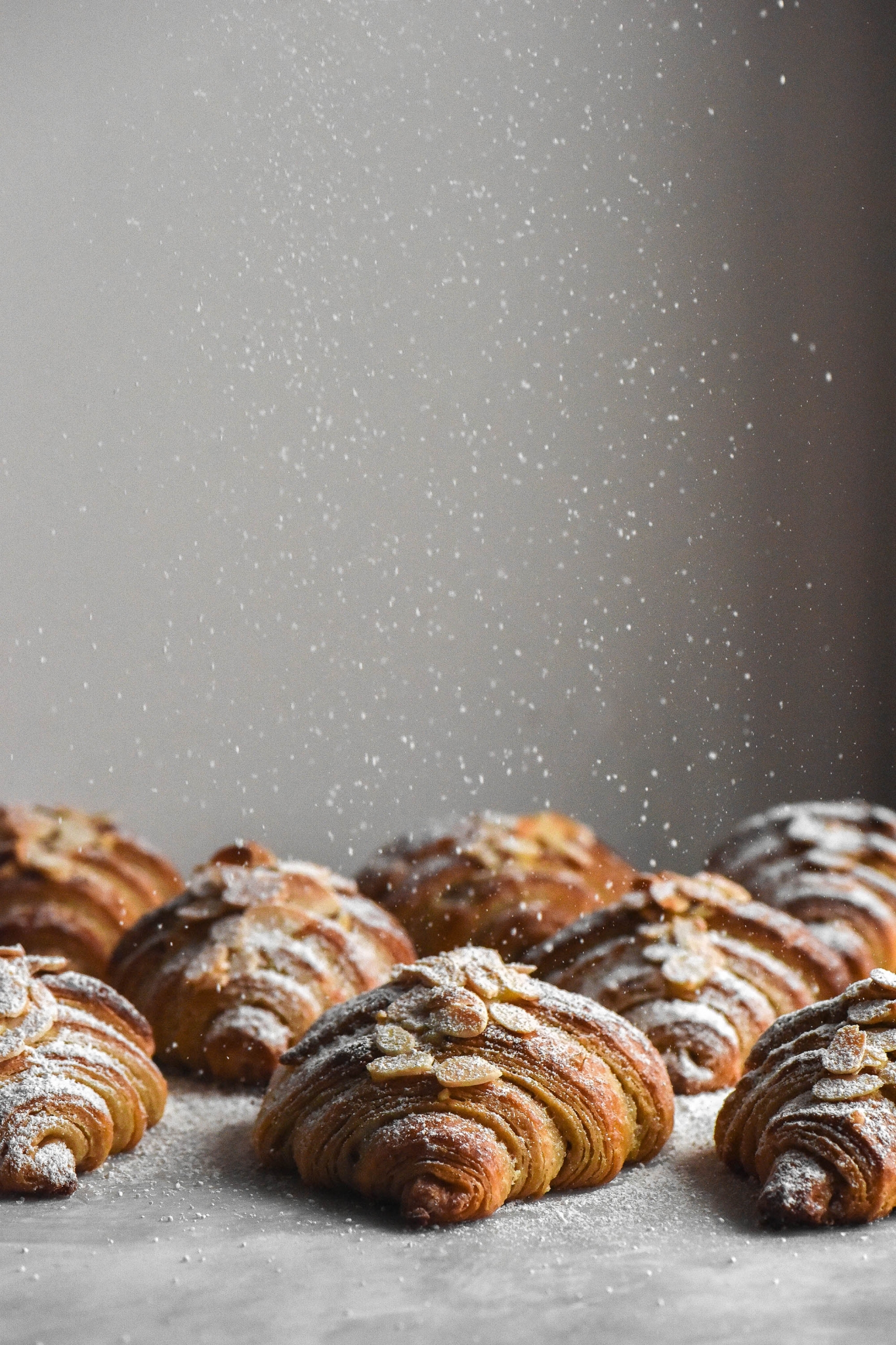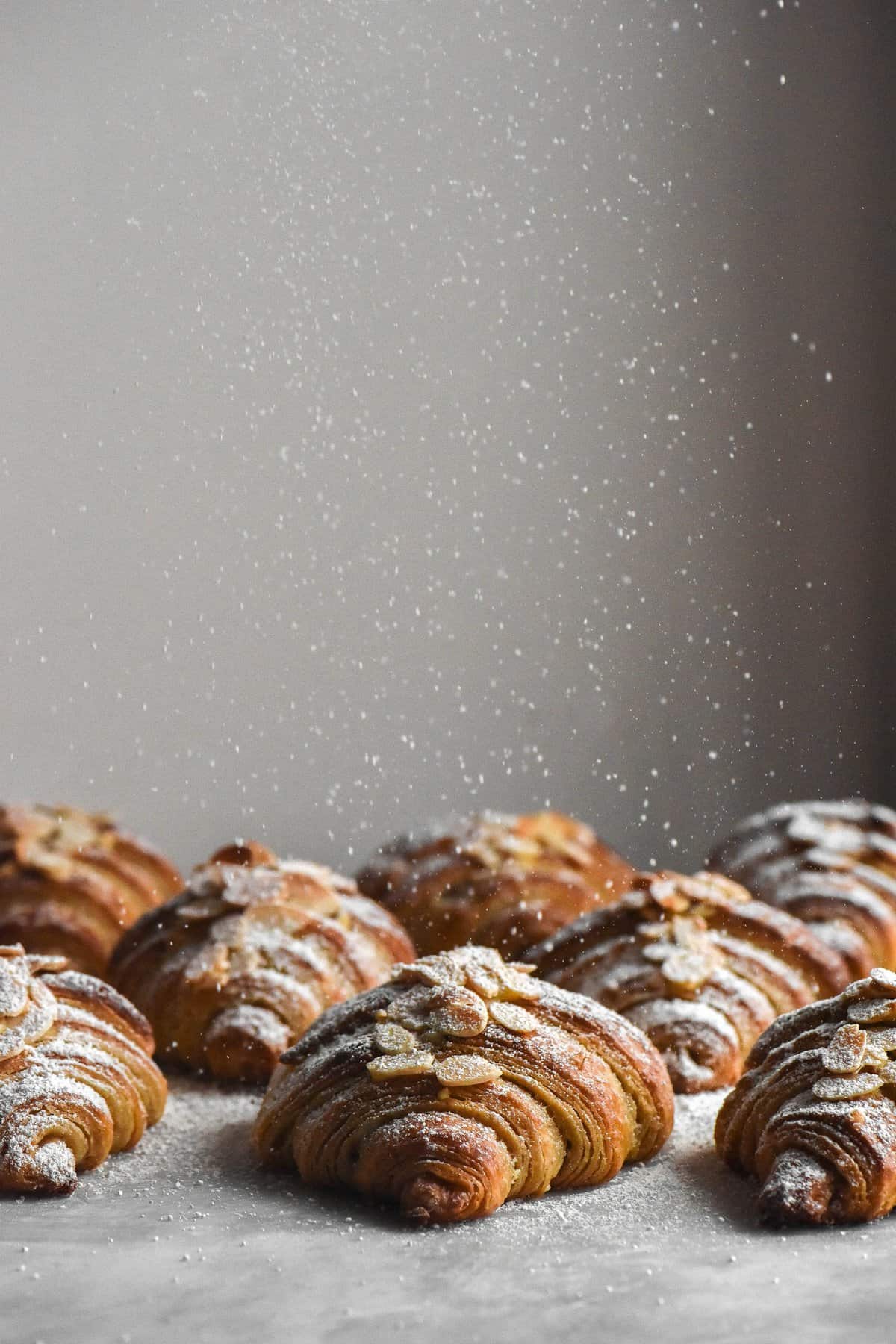 More gluten free low FODMAP recipes
If you're on the market for more gluten free low FODMAP recipes, look no further!
Savoury gluten free low FODMAP recipes
Low FODMAP vegan bolognese
This low FODMAP vegan bolognese will be familiar to anyone who follows my Instagram. It's made with tofu instead of legumes for a low FODMAP protein source. Serve it with some gluten free pasta (my favourite is Green Olive Organics) and it's a quick weeknight meal.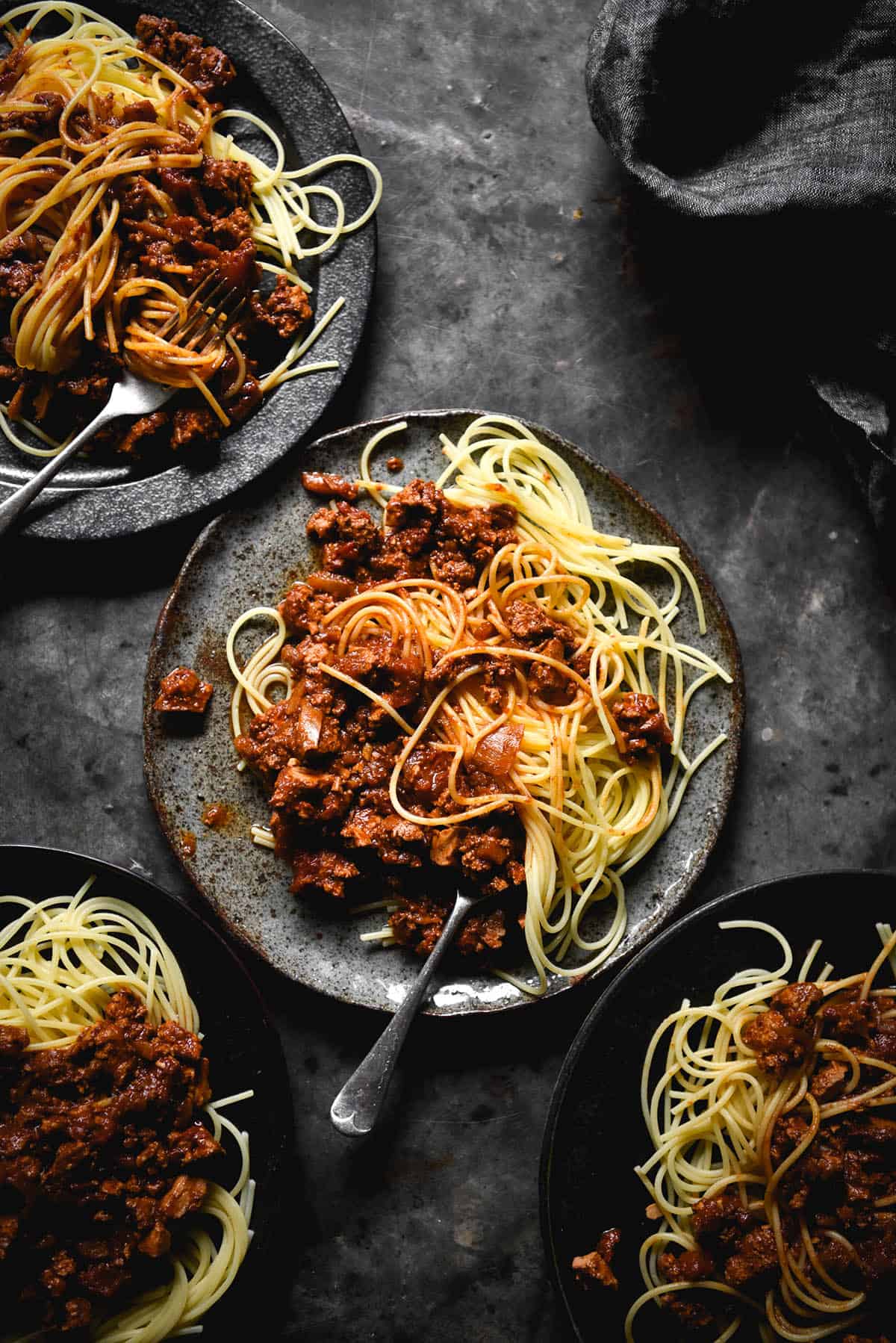 Gluten free low FODMAP vegetarian moussaka
This gluten free LOW FODMAP vegetarian moussaka uses the tofu mince idea and expands on it. With layers of roasted eggplant, zucchini and potato and a creamy bechamel, this moussaka is a winter comfort food dream. You can also make it completely vegan by using plant based dairy in the bechamel. Be sure that said dairy is low FODMAP, though.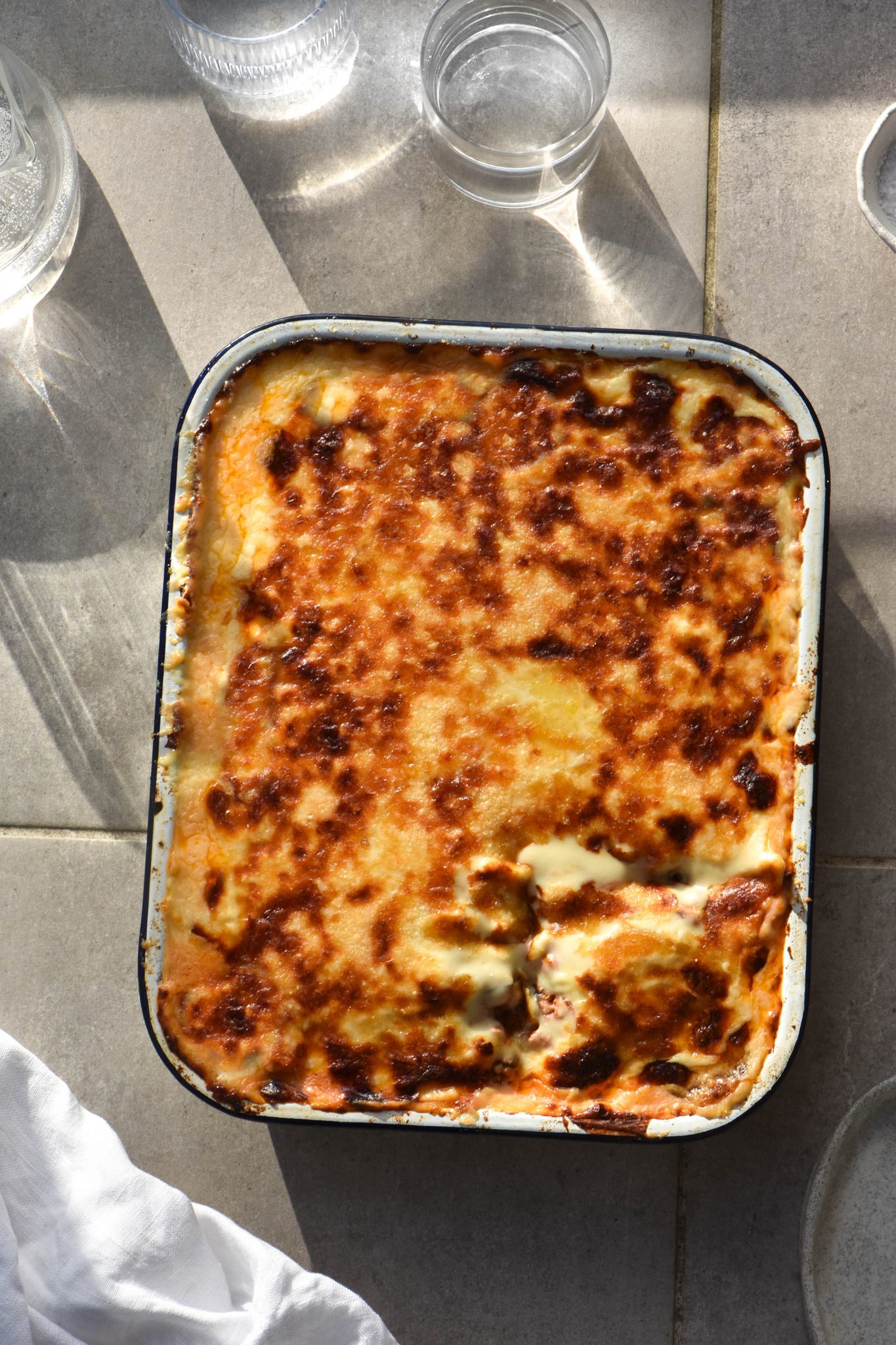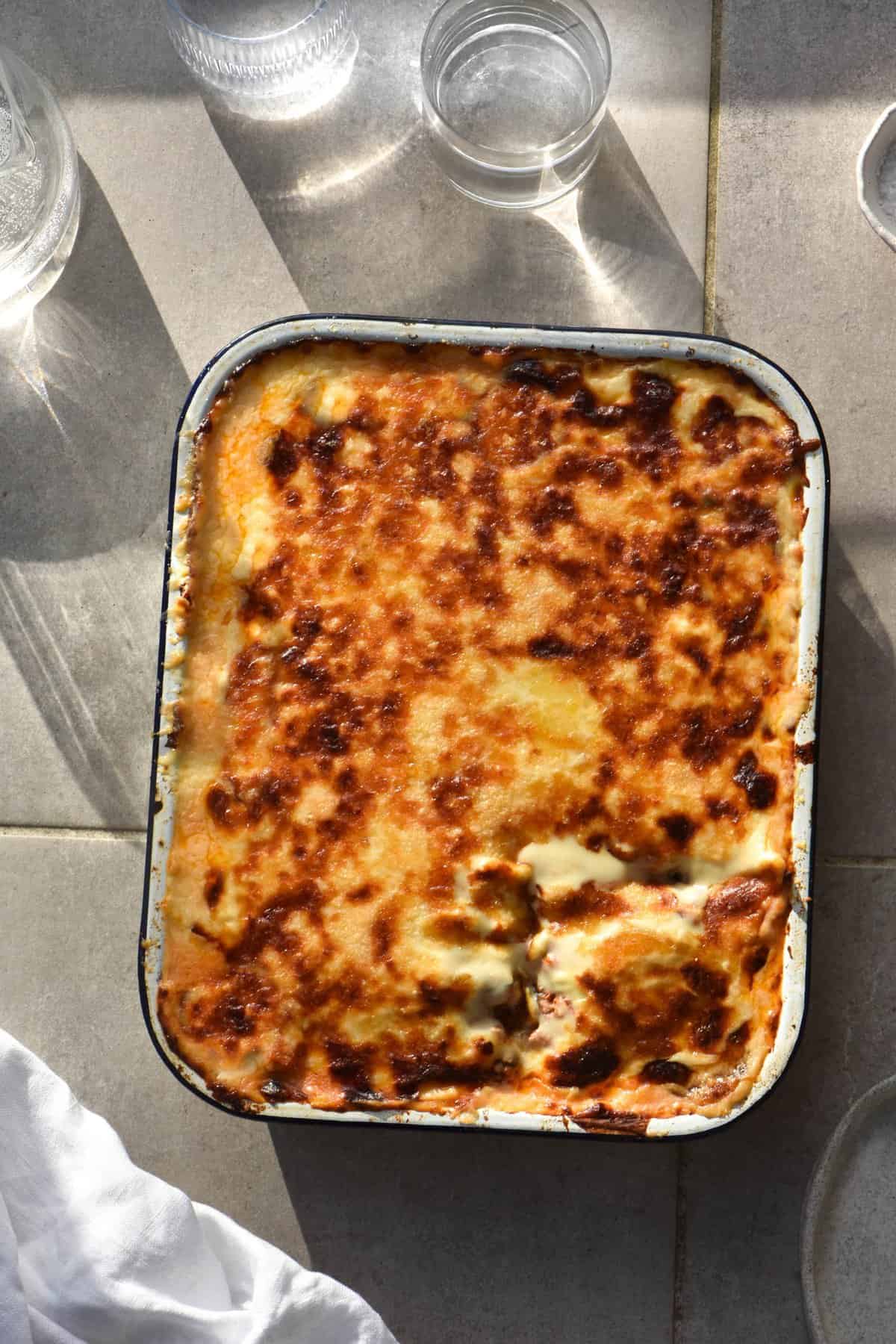 Low FODMAP vegetarian curry
This curry sauce is one of my favourite low FODMAP dishes. It is onion and garlic free and can be used for any sort of protein you like, whether that's vegetarian or not. You can add some of my lactose free paneer, too, for a cheesy hit. While you're at it, how about some gluten free and low FODMAP cheesy naan?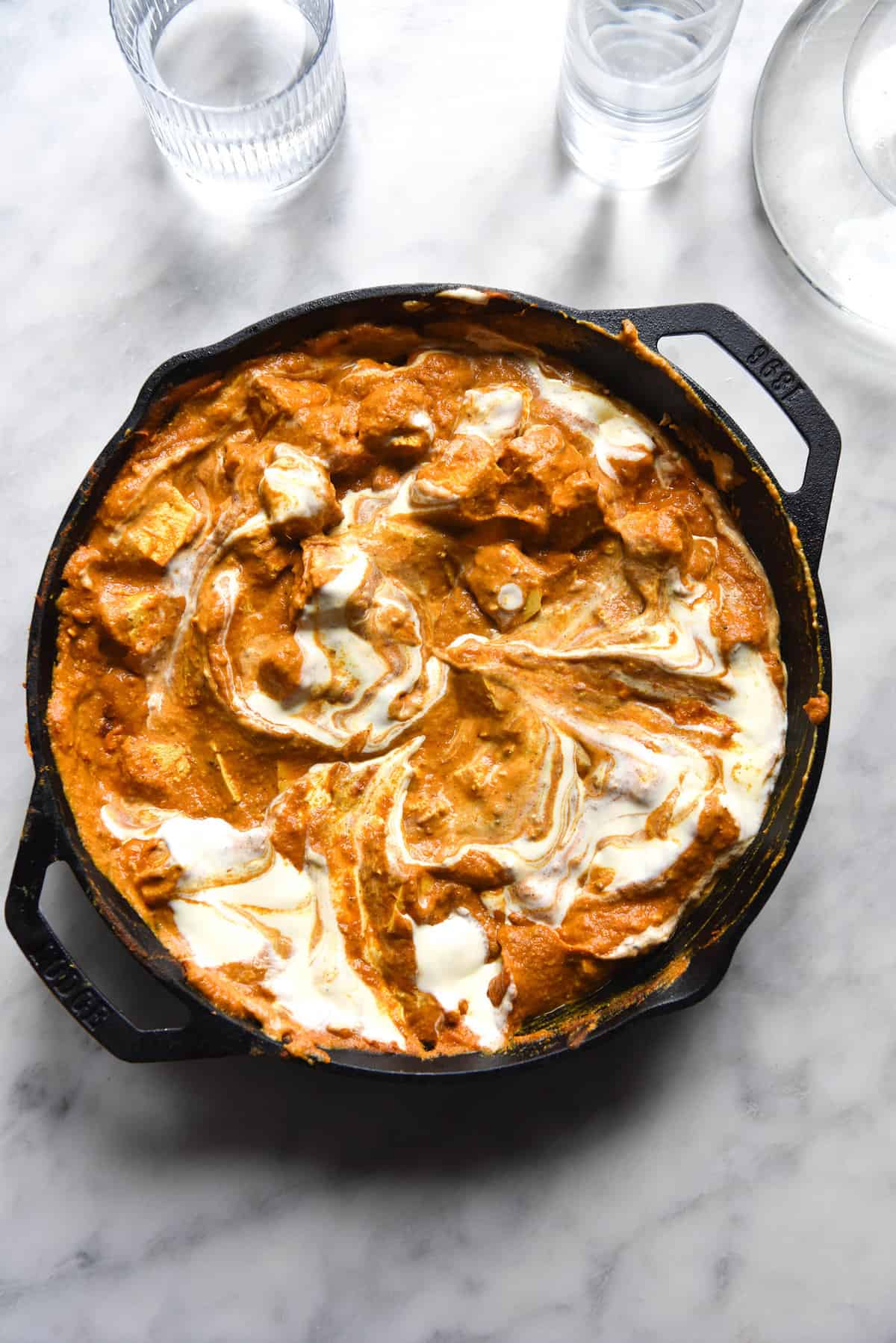 Gluten free, low FODMAP vegetarian or vegan Pad Thai
I spent years (on and off!) developing this low FODMAP Pad Thai recipe. It contains as many of the authentic ingredients as low FODMAP constraints allow for an A+ result. It's also vegetarian but easily made vegan and/or egg free.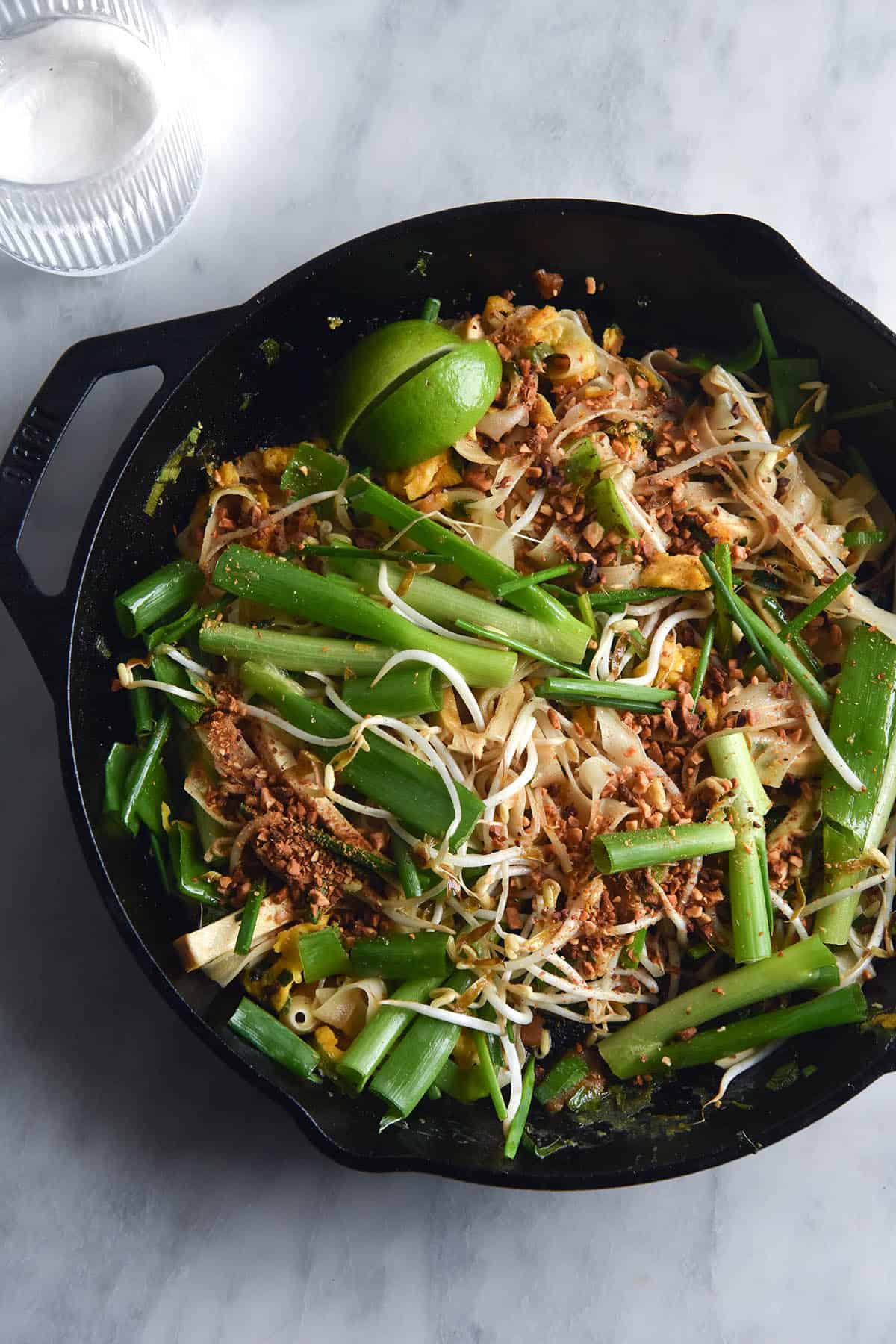 Gluten free vegan dumplings
These gluten free dumplings are one of my absolute favourite recipes from my cookbook, Intolerance Friendly Kitchen. The dumpling wrappers are vegan, gluten free, nut free and xanthan gum free, and the filling is vegan and low FODMAP.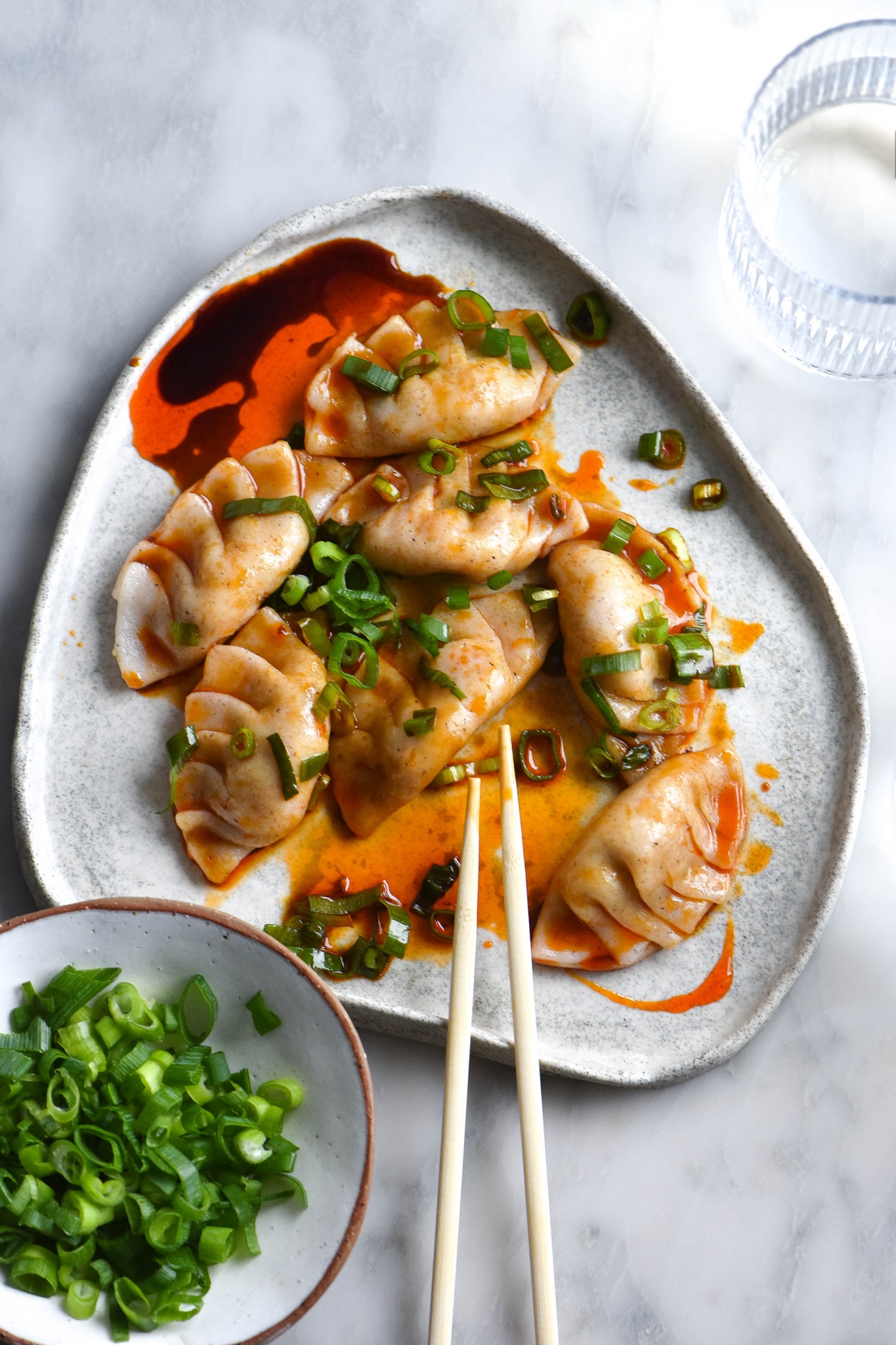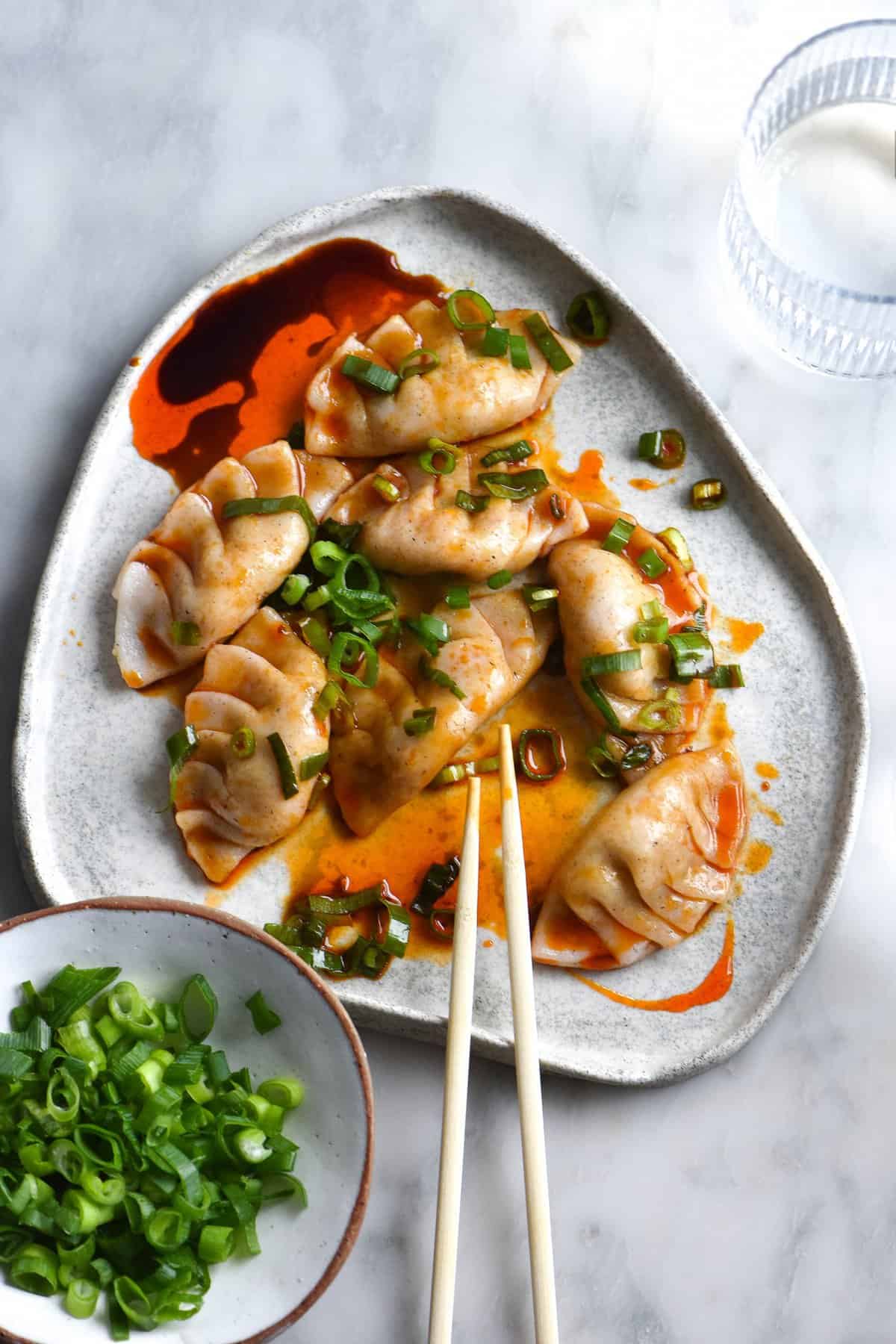 Low FODMAP vegan chilli
This chilli is a delicious low FODMAP vegan take on the meat based version. It has an option for the protein: a low FODMAP quantity of canned beans for a soy free option, or tofu for a legume free option (or both!)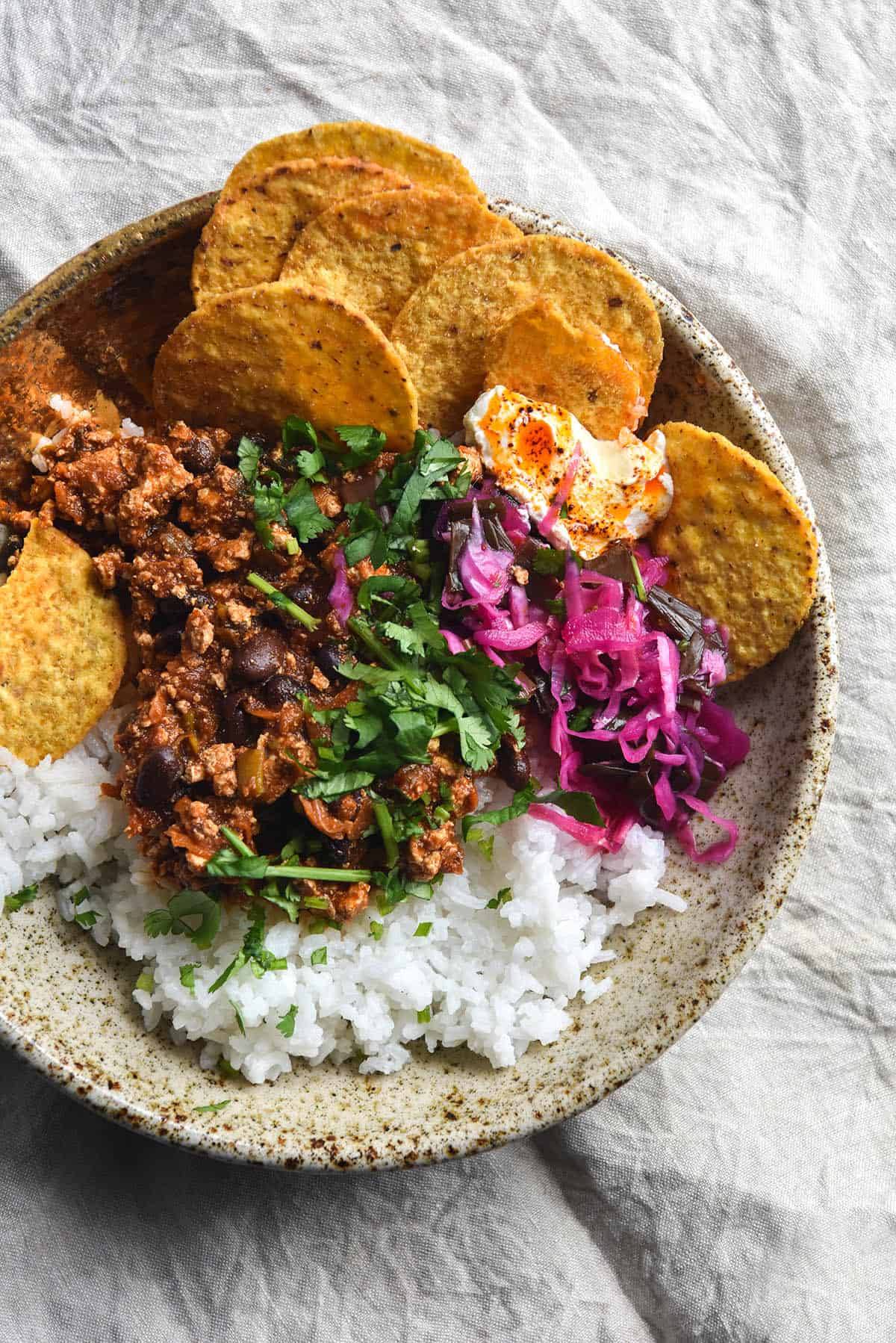 Gluten free sourdough bread
This easy gluten free sourdough recipe was my first sourdough and it's still one of my favourites. It uses low FODMAP flours to ensure it is both gluten free and low FODMAP.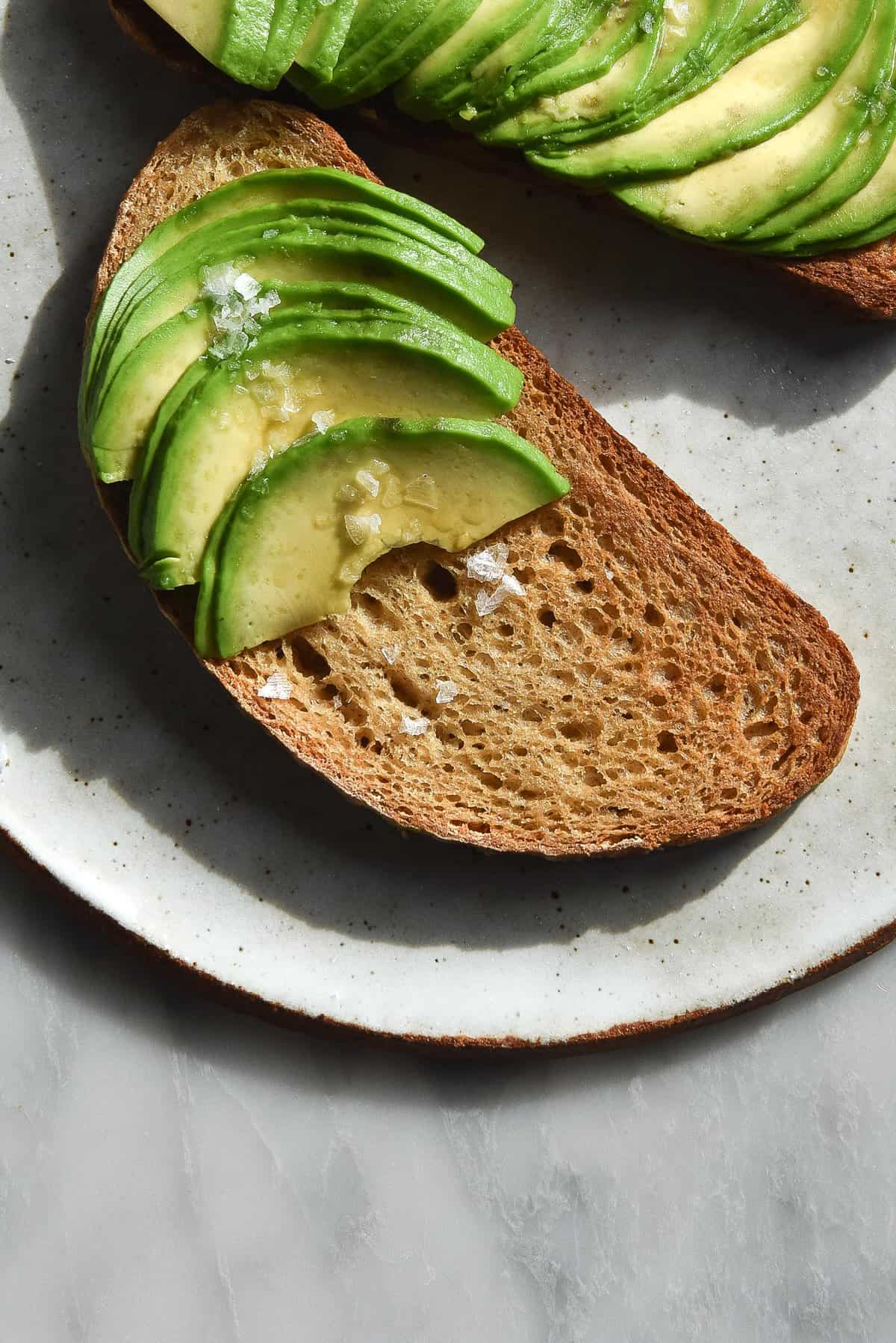 Gluten free sourdough pizza bases
While we're on the topic of gluten free sourdough (get your starter ready) how about these gluten free sourdough pizza bases? They're easy, delicious and perfect with my low FODMAP pizza sauce recipe.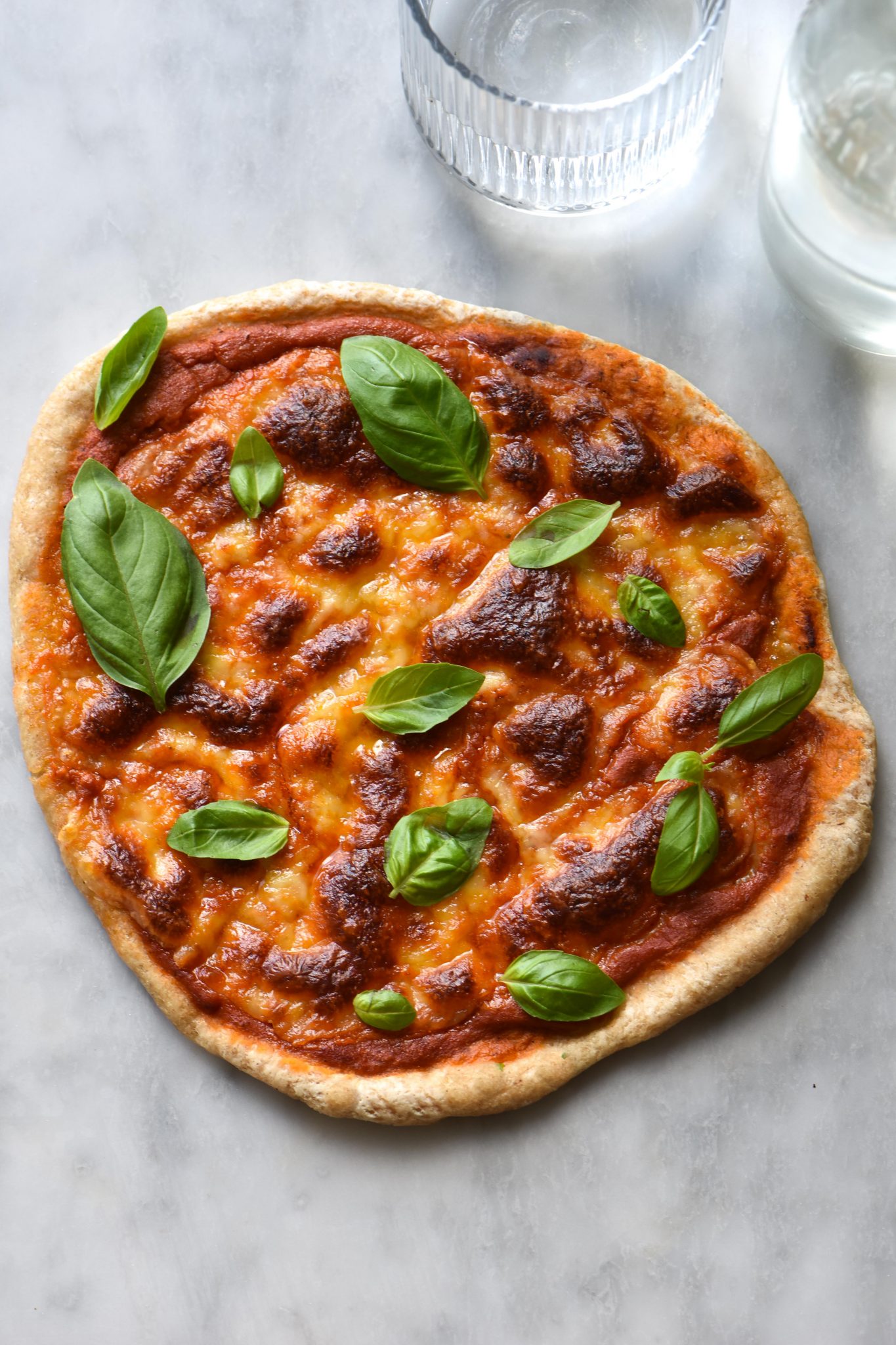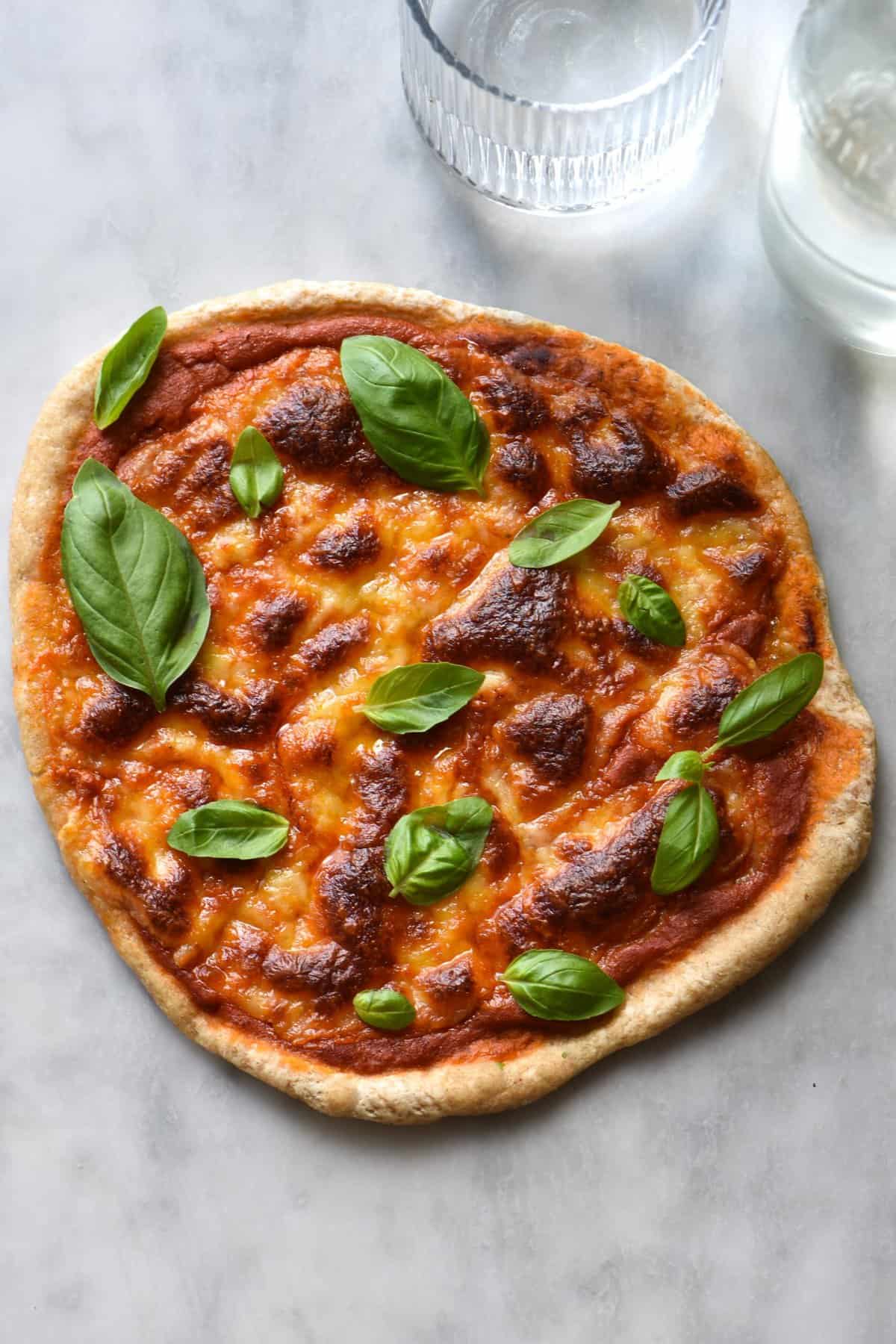 Low FODMAP, gluten free minestrone
A light and brothy yet rich and comforting low FODMAP minestrone that uses gluten free pasta for a delicious winter weeknight dish.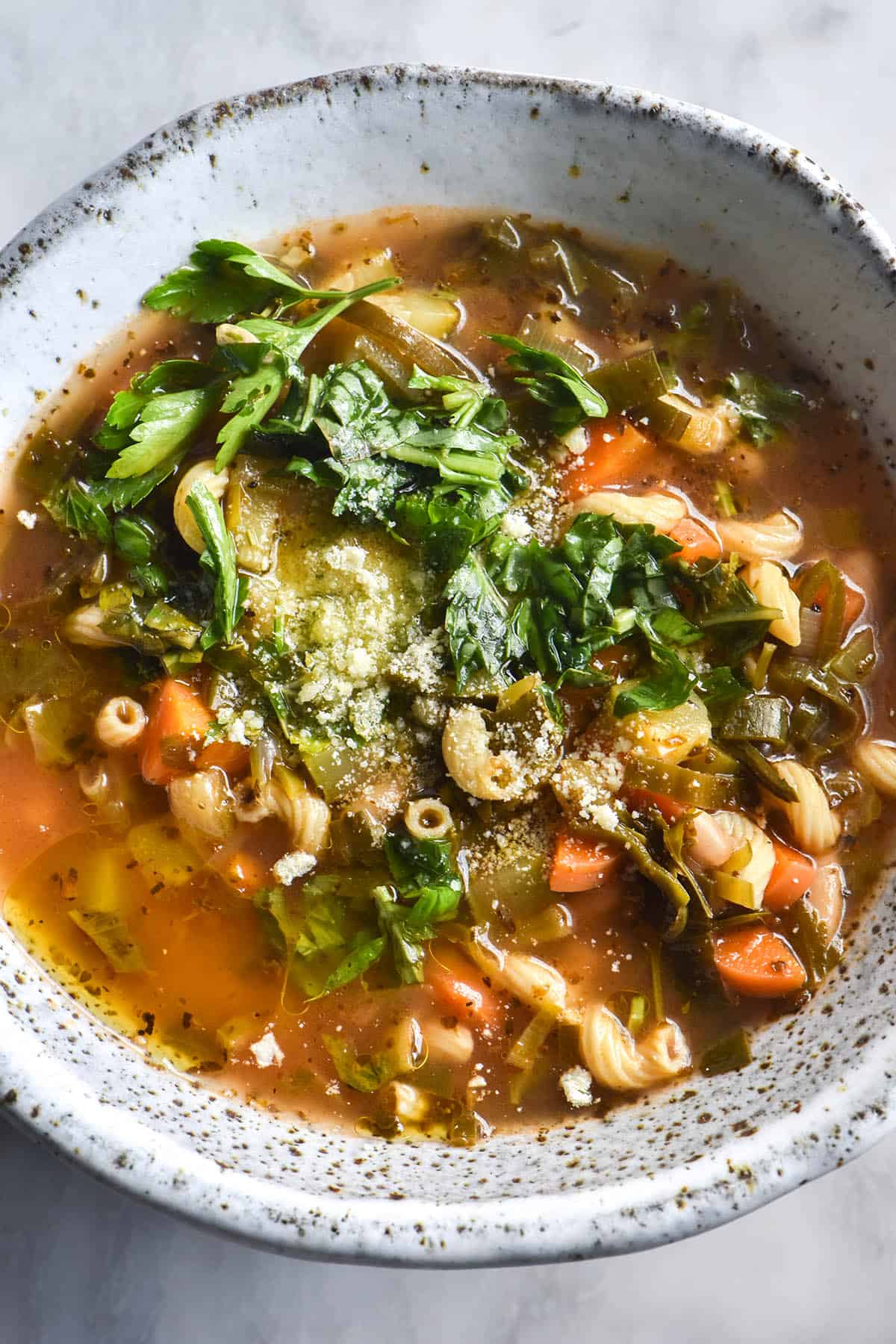 Vegan, low FODMAP grain free sausages
Ah, the sausages. They are a little bit fiddly to make, but are genuinely one of my favourite recipes I have developed. They're low FODMAP, vegan, nut free, grain free and weird ingredient free. They brown like sausages do, too.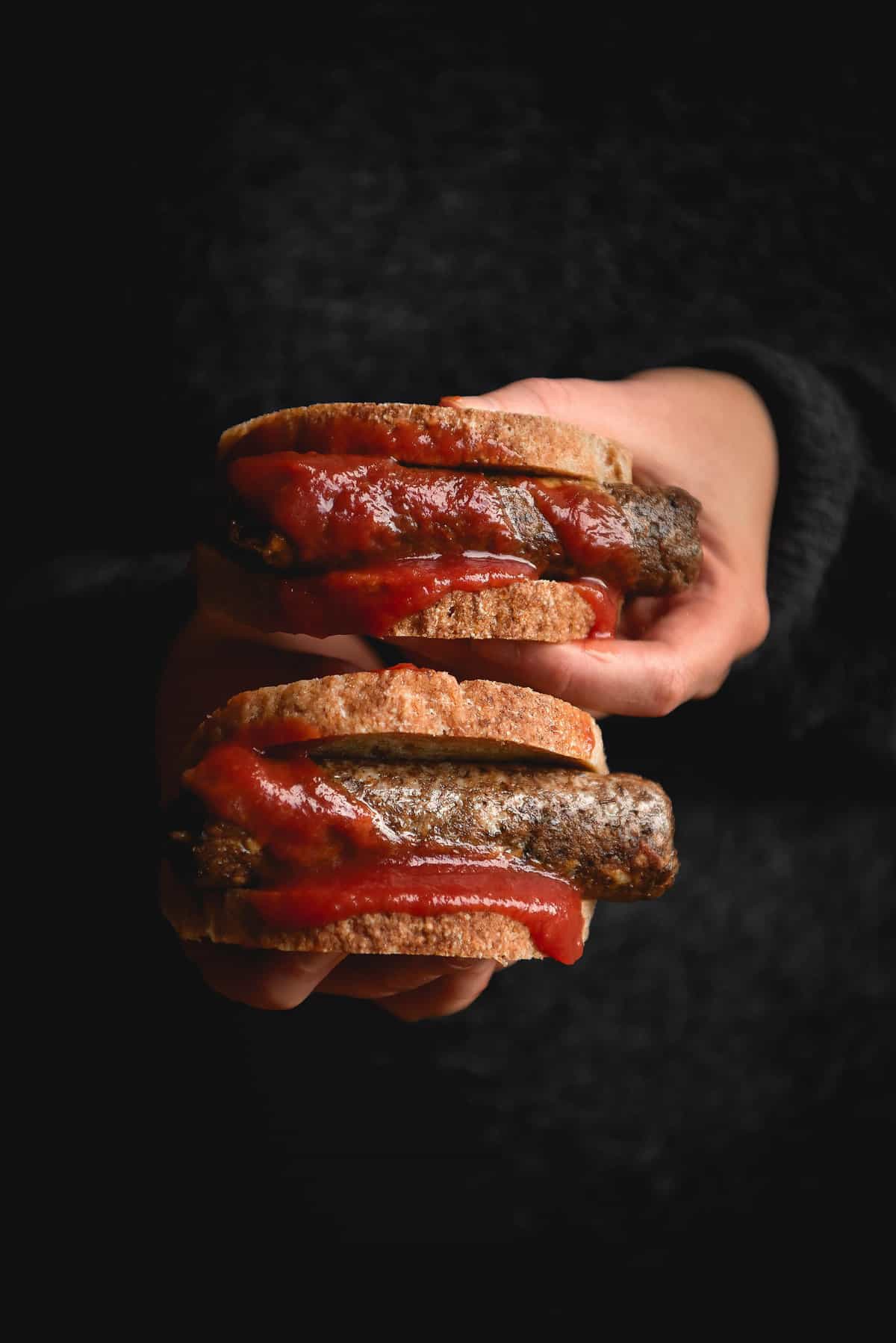 Sweet gluten free low FODMAP recipes
Gluten free croissants and pains au chocolat
The gluten free croissants, pain au chocolate, danishes and gluten free sourdough croissants from Intolerance Friendly Kitchen are my FAVOURITE gluten free low FODMAP desserts. They're tricky to make, but getting the hang of gluten free lamination is an incredibly satisfying feeling. The sourdough croissants work well with a good quality vegan block butter, too.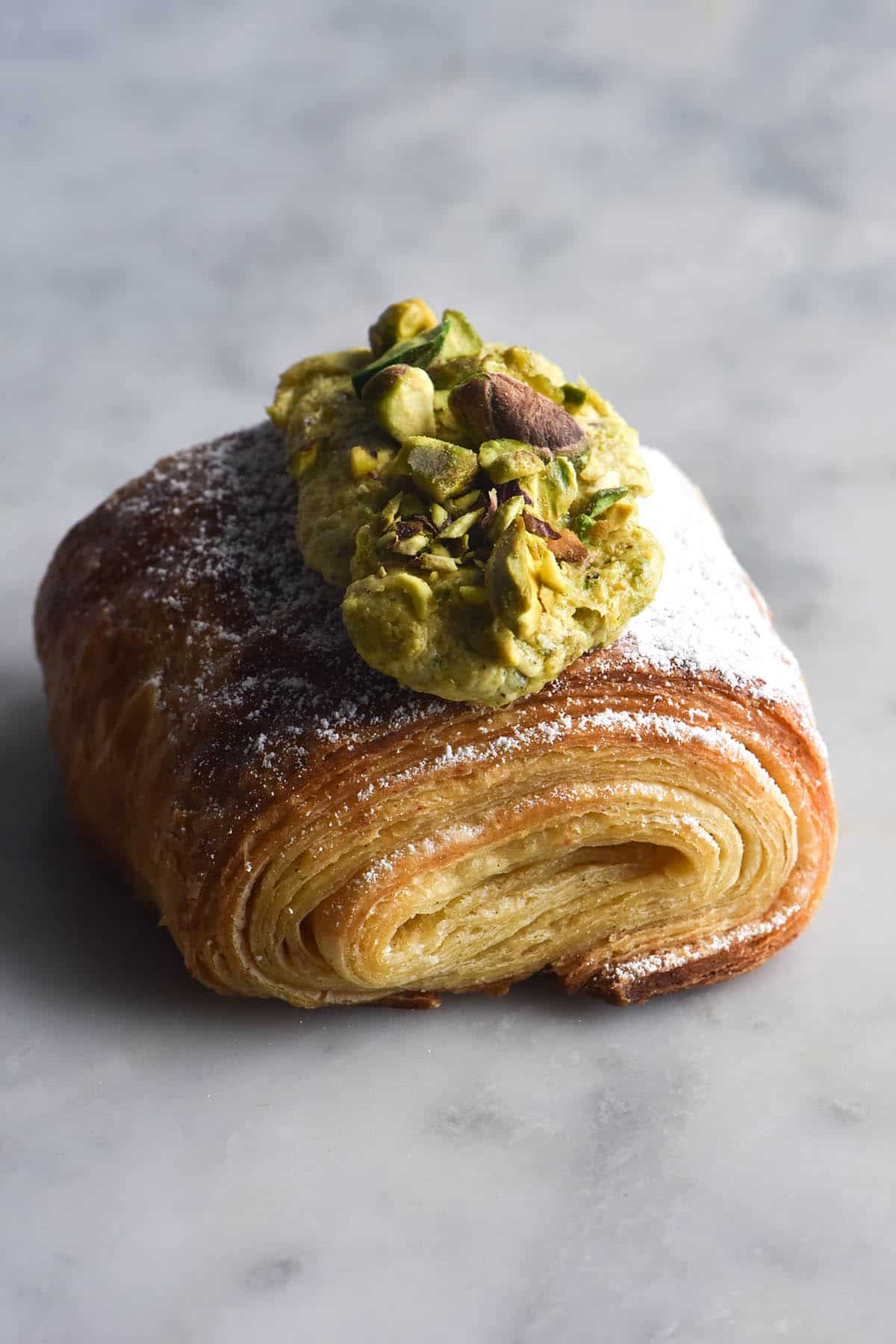 Easy vegan grain free peanut butter cookies
These peanut butter cookies could not be easier. Mix peanut butter, maple syrup and a bit of baking powder until a dough forms, et viola! Easy grain free vegan cookies. Seeds and nuts can be added in for a more substantial sweet treat. And, to answer your question, yes, peanut butter is low FODMAP.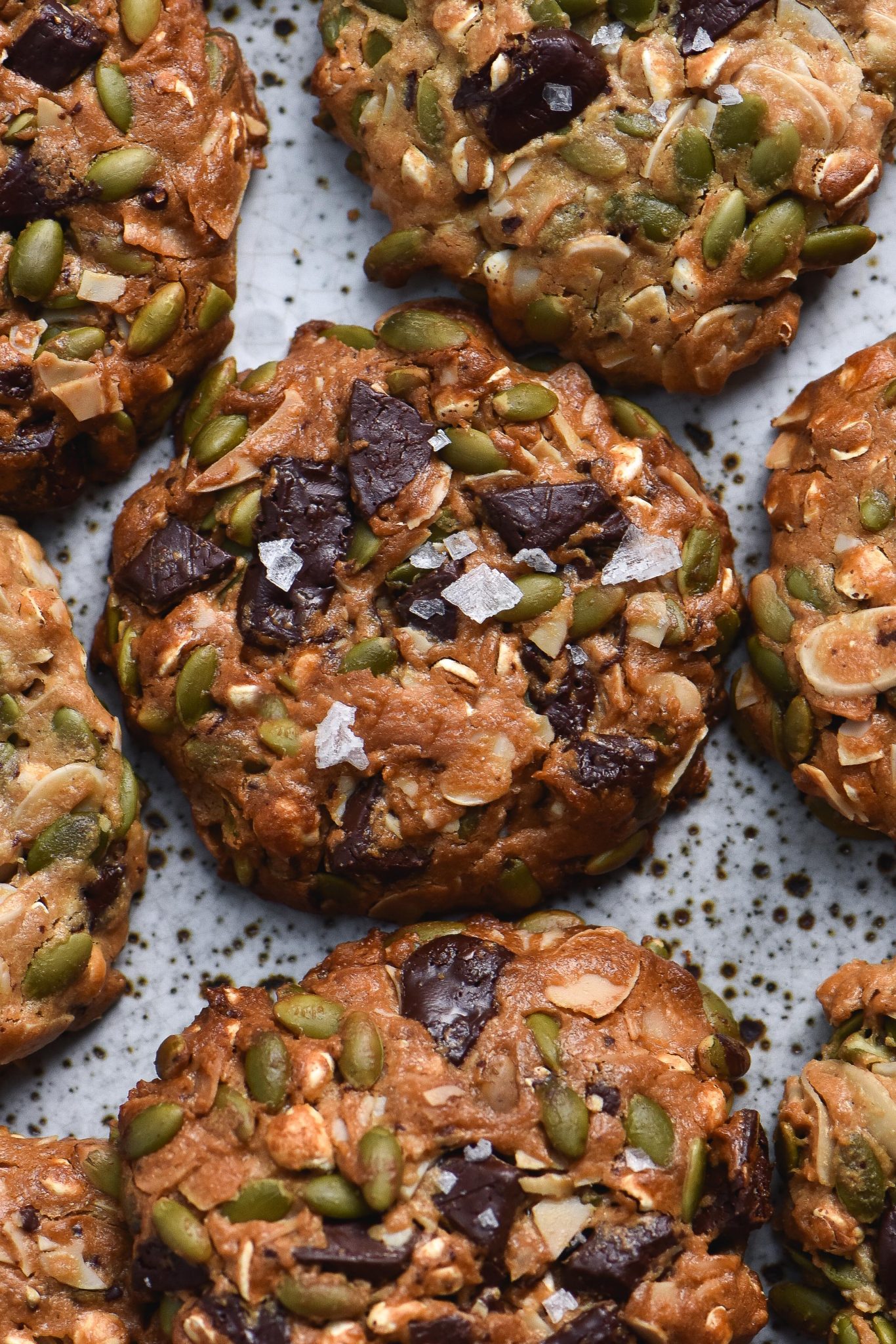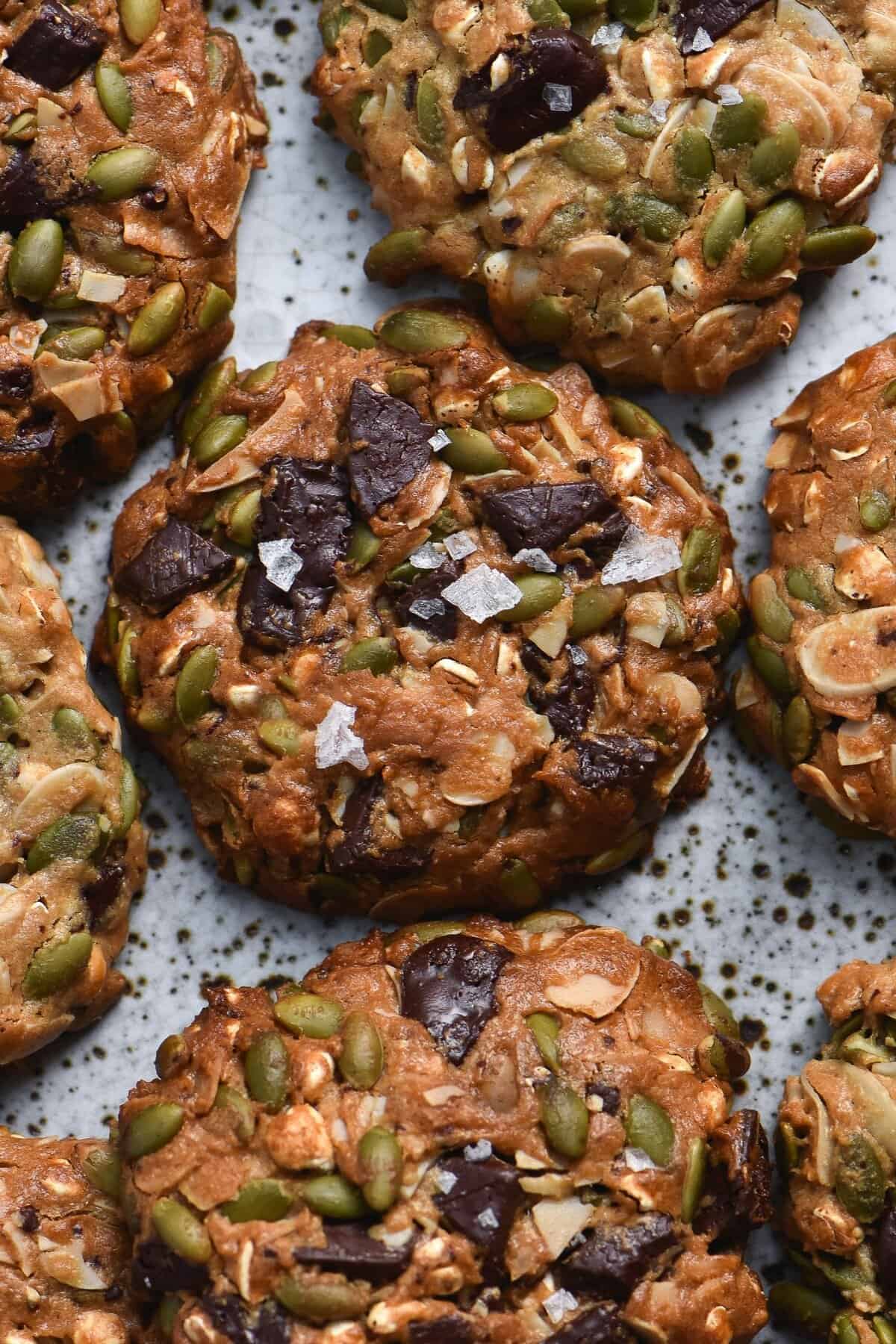 Vegan gluten free blueberry muffins
These gluten free vegan blueberry muffins use a single flour and are nut free, xanthan gum free and starch free. They're easy to whip up and extremely easy to eat.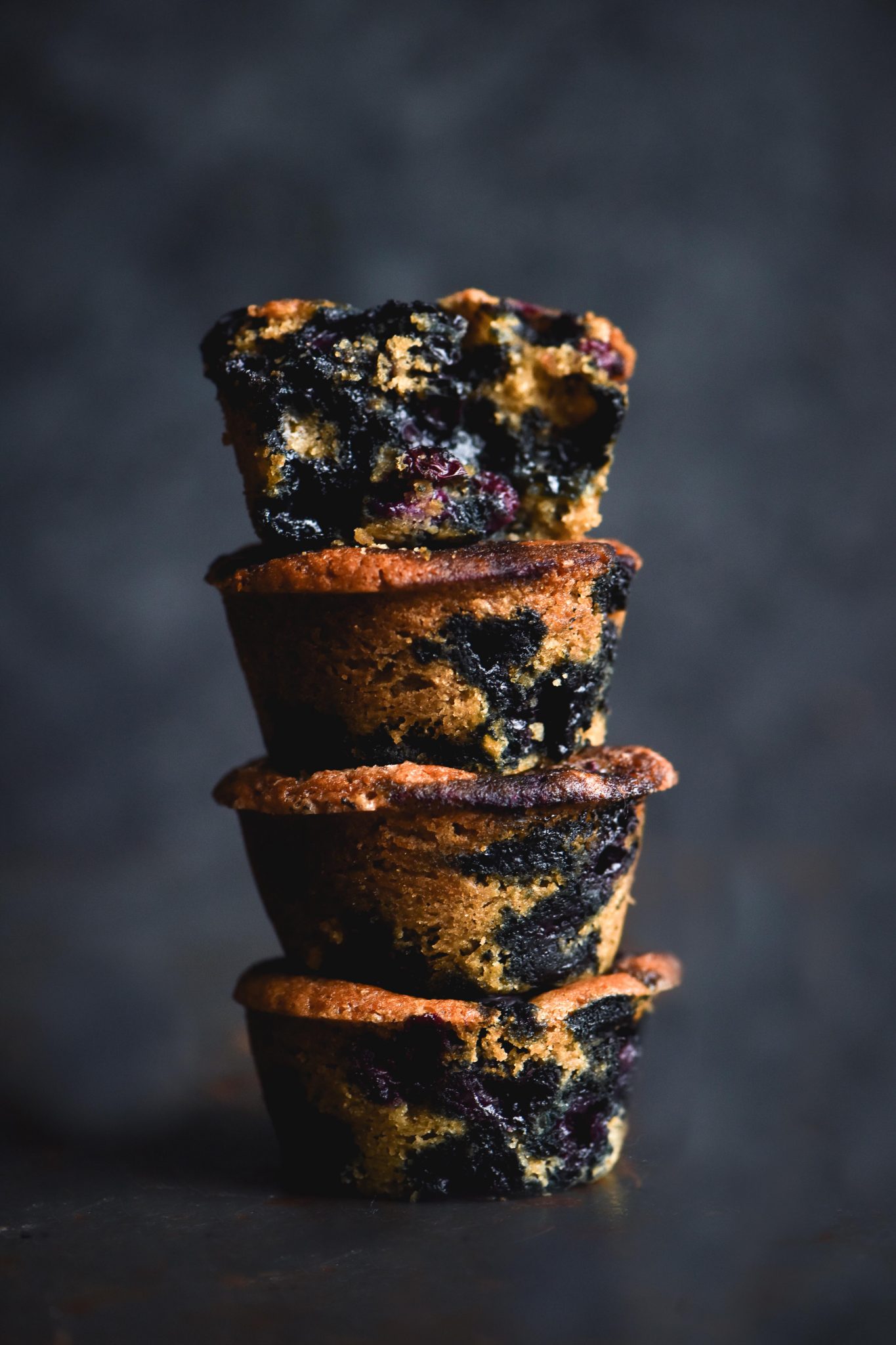 Fudgy grain free brownies
These incredibly fudgy grain free brownies are a recipe I still make constantly. You know I'm telling the truth because I have since published a halva and pistachio version (not low FODMAP) and a shortbread version, just to eat more brownies.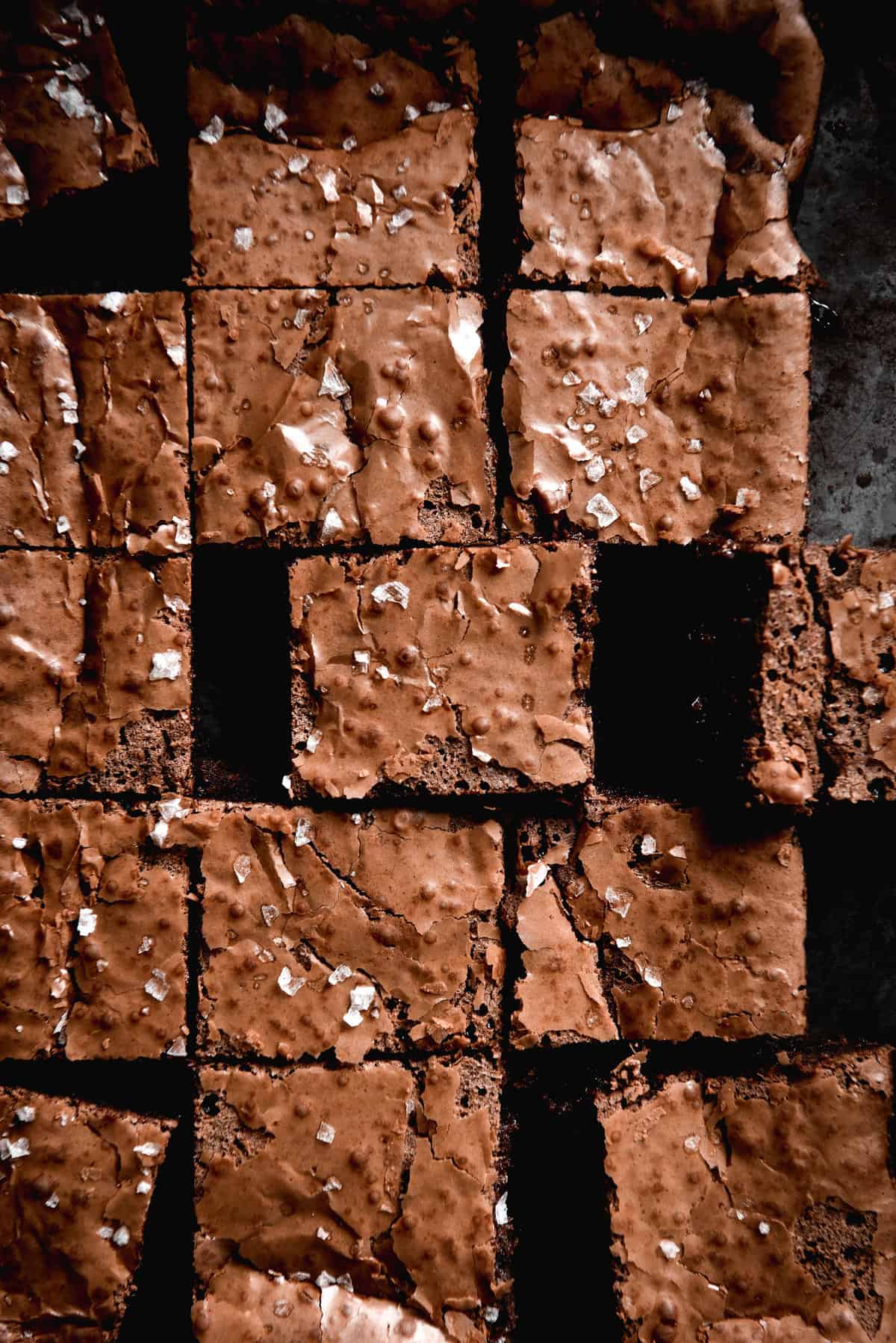 Vegan, gluten free brownie cookies
These vegan brownie cookies are a recipe write to me about a lot. It's a winner for sure, hence the inclusion in this gluten free low FODMAP roundup.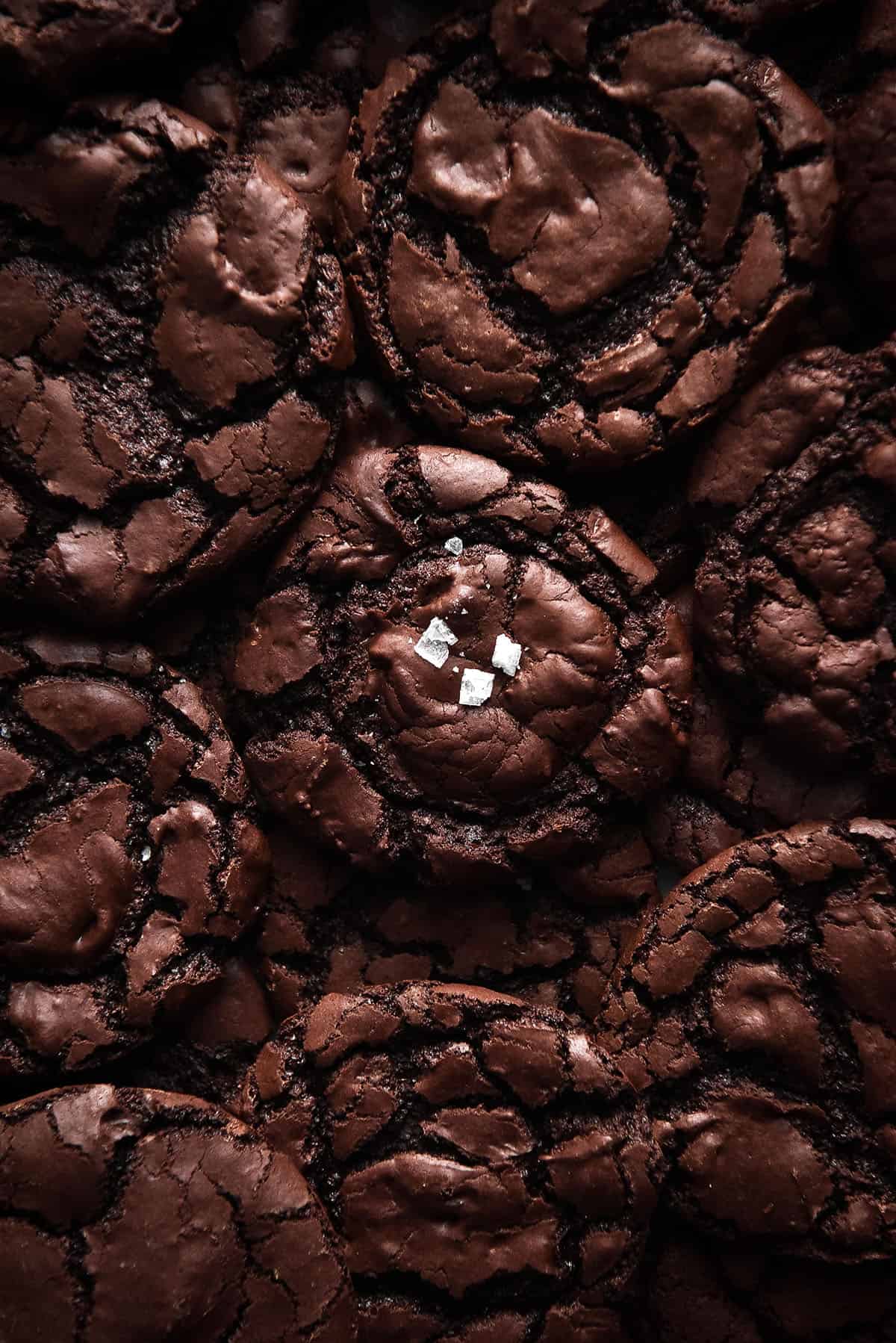 Gluten free vegan chocolate mug cake
I truly a sucker for mug cake. Dessert in five minutes, what could be better or easier? This chocolate version is gluten free, low FODMAP, vegan, nut free and xanthan gum free. There's a refined sugar free version of it, as well as instructions for cooking it in the oven.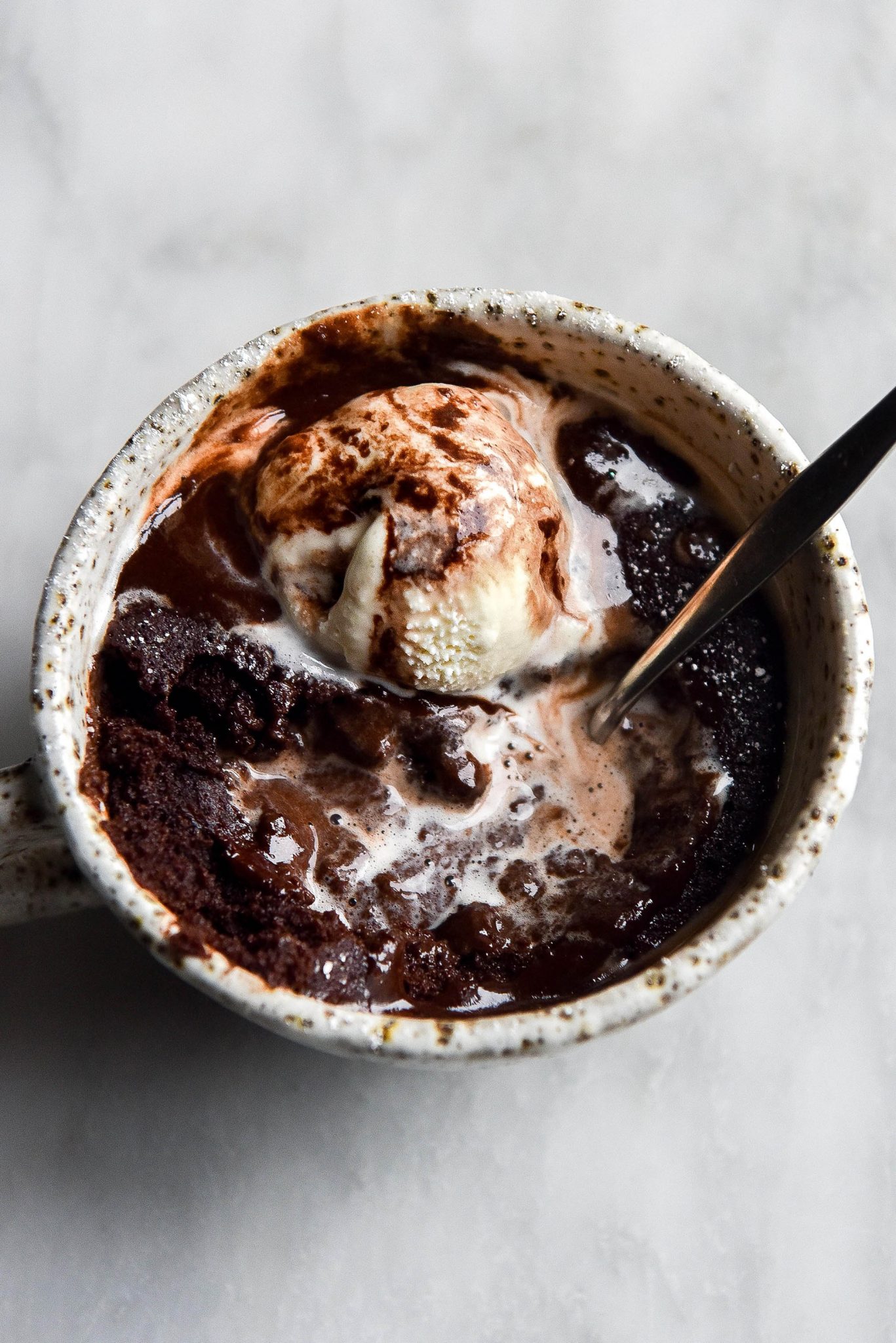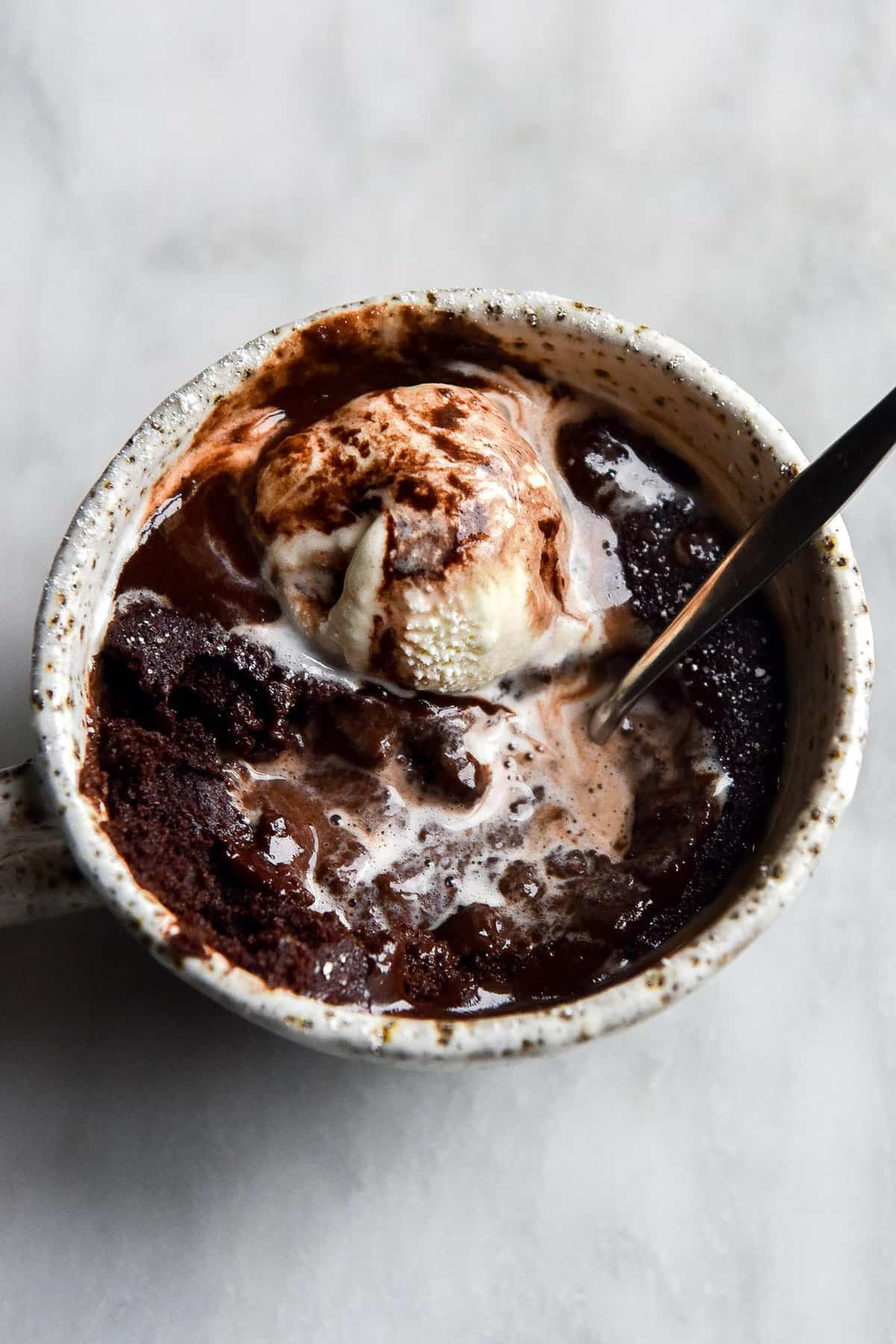 Gluten free cinnamon rolls without xanthan gum
These gluten free cinnamon rolls are fluffy and light yet completely free of xanthan gum or any other gums. There's a vegan version and a vegan, yeast free version as well as a sourdough version in Intolerance Friendly Kitchen.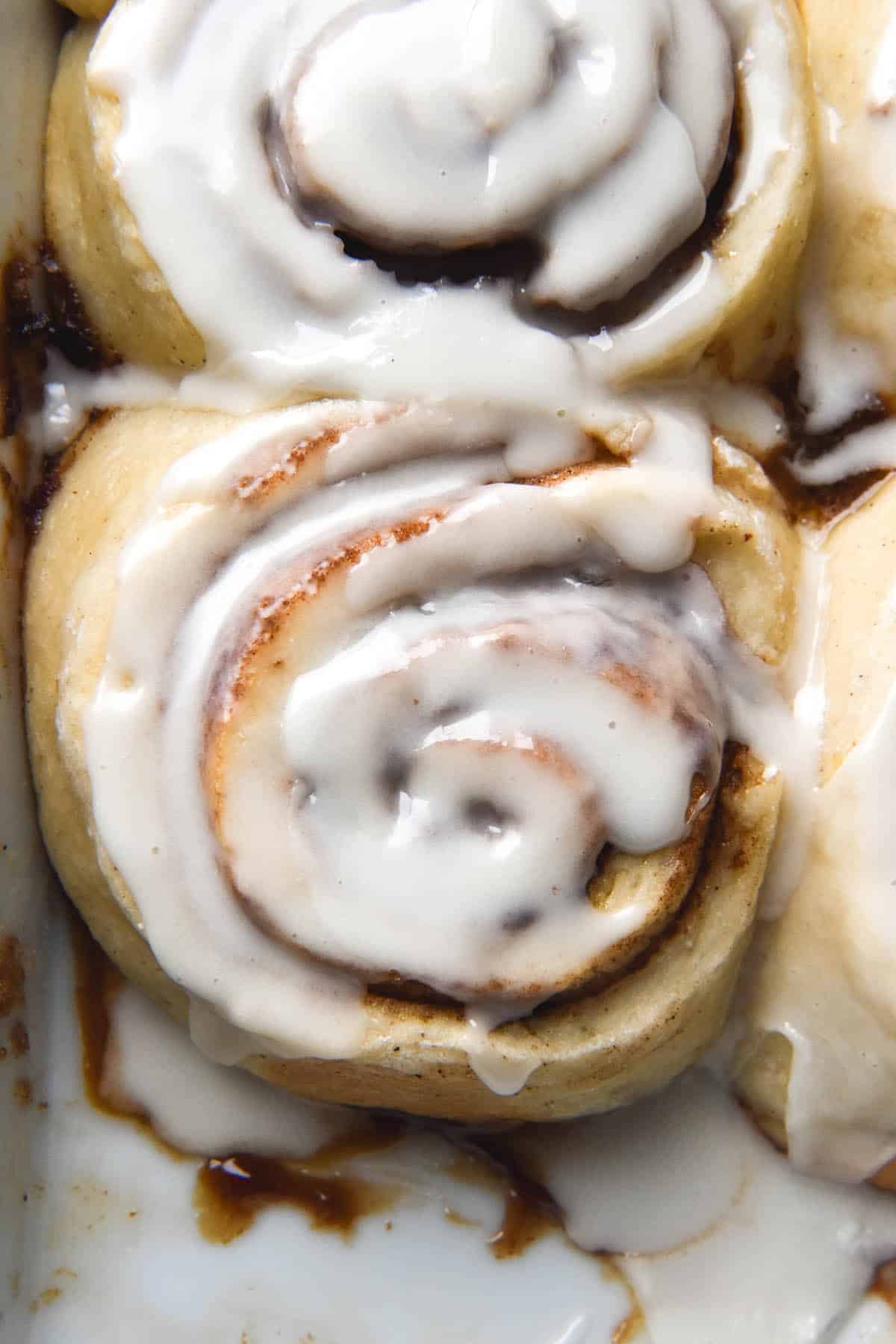 Easy gluten free chocolate cake
This gluten free chocolate cake couldn't be easier (it lives up to the name). The cake uses a single flour (rice flour) and no xanthan gum, nut meals or starches. Finished with a brown butter chocolate buttercream, it is the gluten free low FODMAP chocolate cake of your dreams.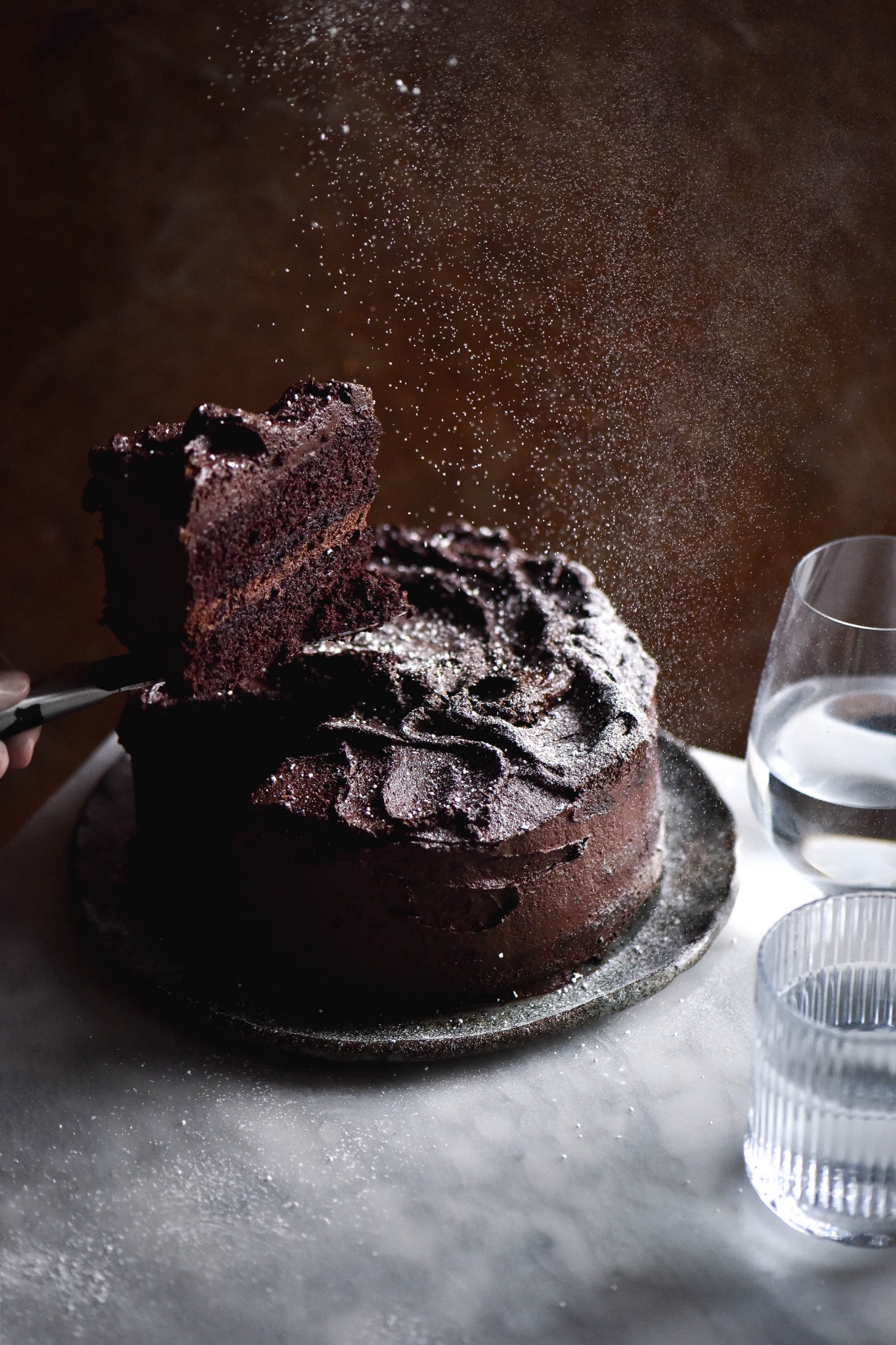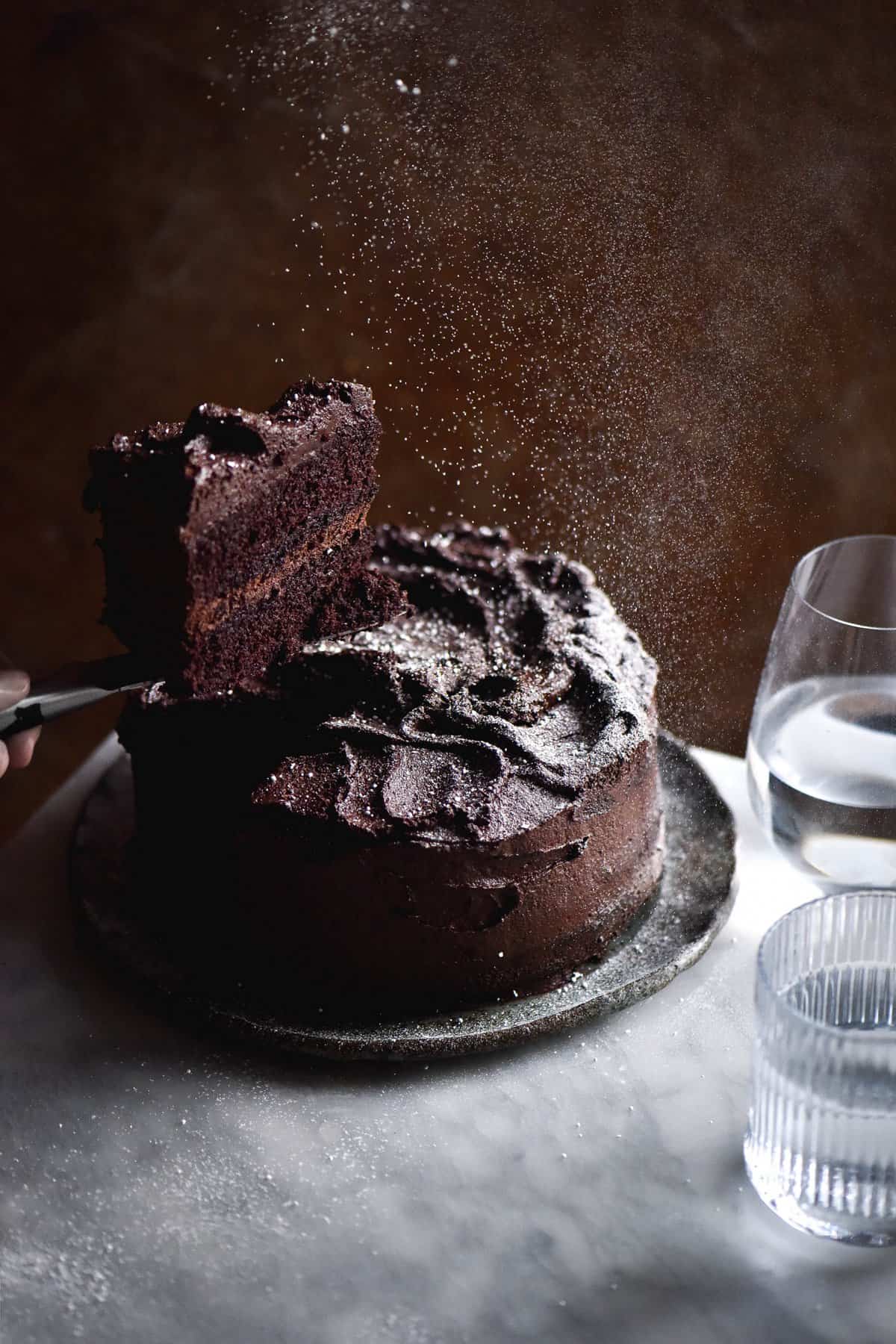 Gluten free lemon drizzle cake
This lemon drizzle cake is another single flour gluten free cake recipe. Like the chocolate cake, it's also low FODMAP, xanthan gum free and nut free.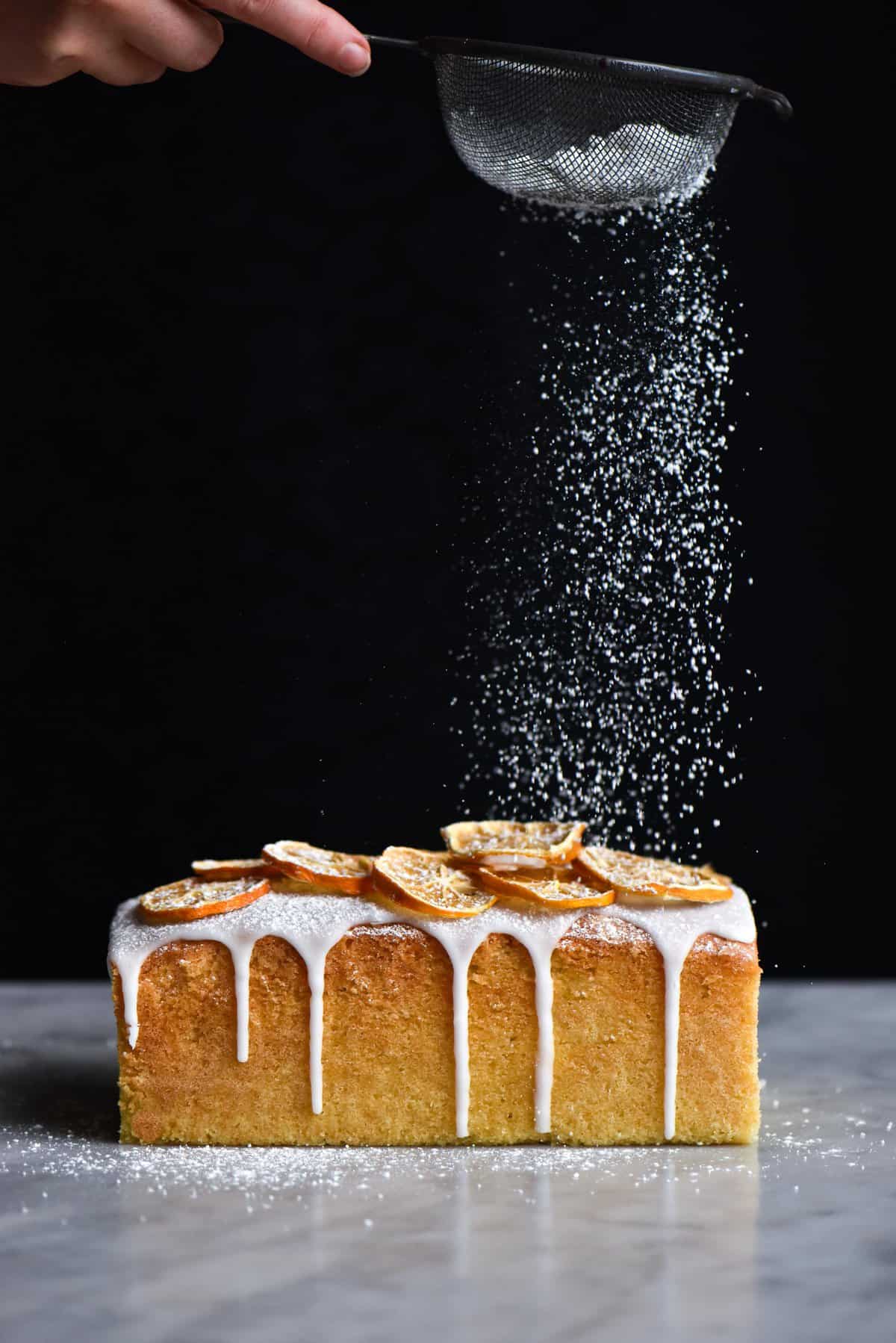 Gluten free cream puffs and eclairs
Ending on a high note with these gluten free, low FODMAP cream puffs (or eclairs) from my cookbook, Intolerance Friendly Kitchen. They're made from straightforward ingredients, xanthan gum free and use a lactose free sweet cream filling (or a lactose free creme patissiere, also in the book).