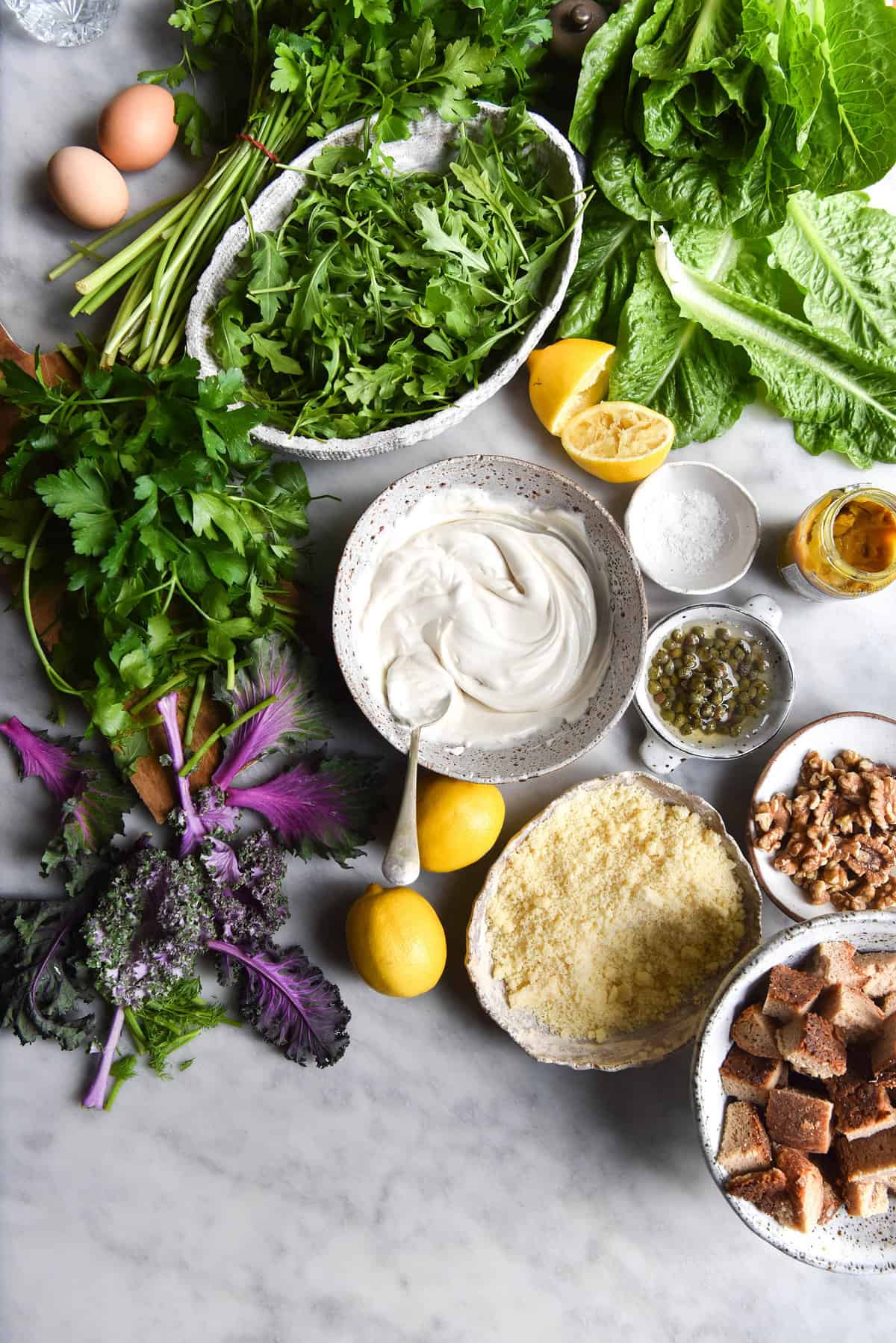 Sometimes, a meal really comes down to the sauce. A good sauce can elevate a simple dish and make it something really delicious. A bad sauce can do the opposite. So today we're rounding up some really really good low FODMAP sauce and dressing recipes.
Low FODMAP sauce and dressing recipes
These sauce and dressing recipes are all low FODMAP, vegetarian or vegan and gluten free. Where possible, they have nut free, egg free and dairy free options as well.
The sauces run the gamut from tartar to vegan nuoc mam. There's something for every dish and every dietary requirement. And if there isn't? Let me know, and I'll add it to my list of recipes to develop.
More low FODMAP resources
Low FODMAP Nomato sauce
This Nomato sauce is designed to taste like a regular ol' passata, pizza or pasta sauce, without any tomatoes at all. It is low FODMAP, Nightshade free, lower histamine and can be vegan as well.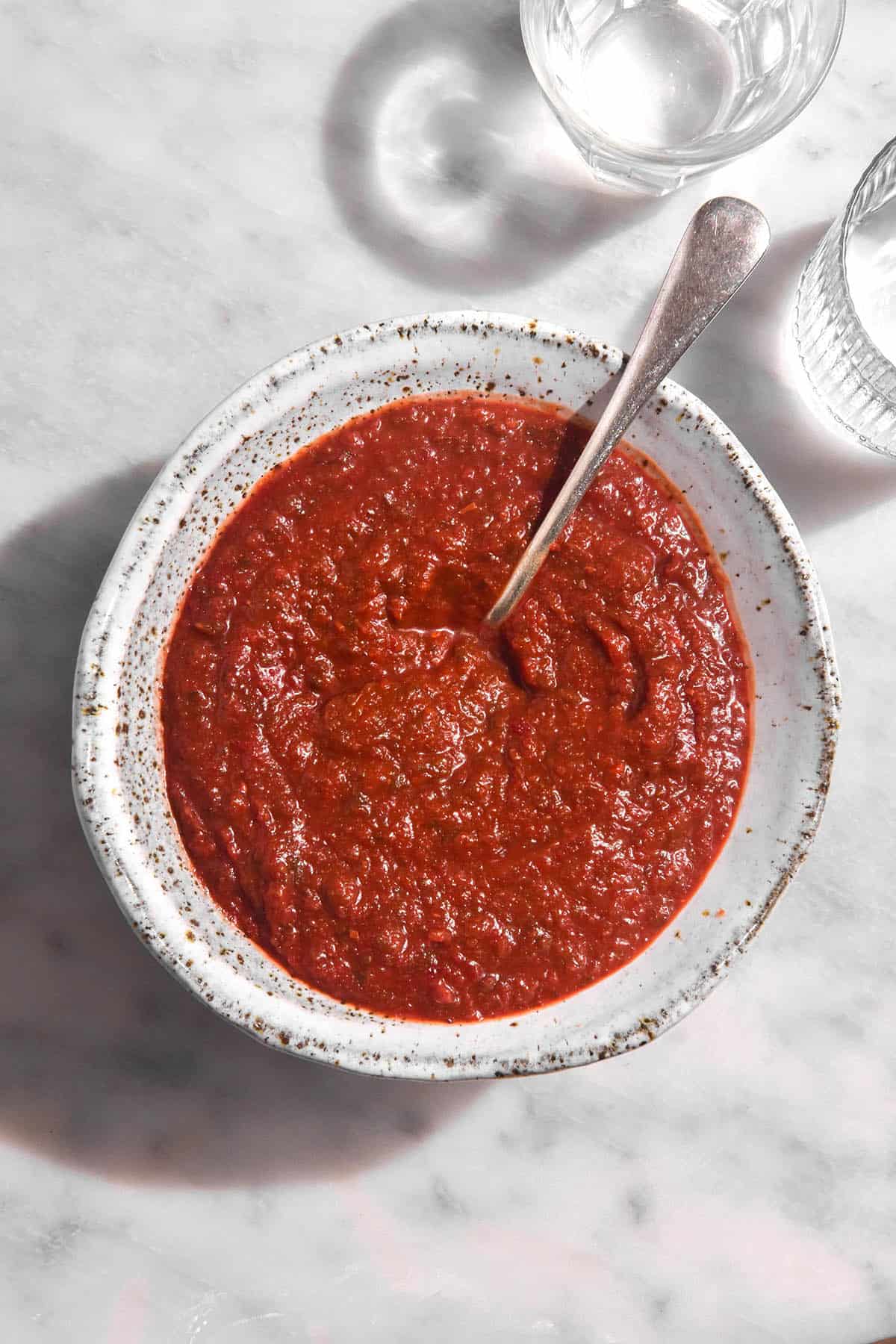 Low FODMAP pasta sauce
A good quality pasta sauce should be something every low FODMAPper has in their back pocket. This one fits the bill – full of all the best flavours and none of the FODMAPs.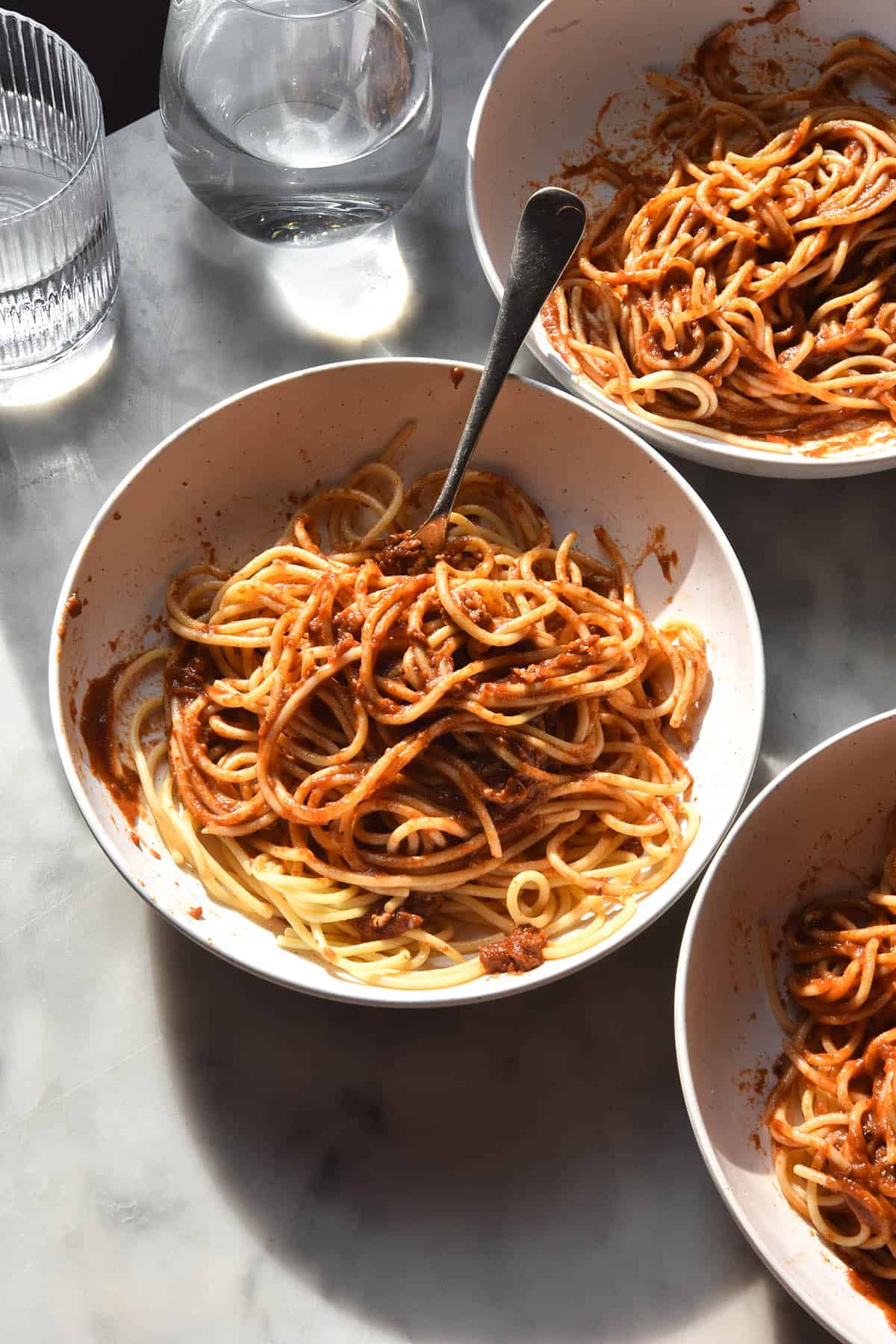 Vegan, low FODMAP tartar sauce
My vegan fish fingers are simply not complete without a good squeeze of lemon and a dollop of low FODMAP vegan tartar sauce. This one is a super speedy sauce that goes perfectly on anything from salad to potatoes.
Low FODMAP salad dressing
A deliciously punchy yet balanced salad dressing that is rounded out perfectly with a bit of sweetness. I use this dressing on everything from a lettuce or radicchio salad to roasted vegetables.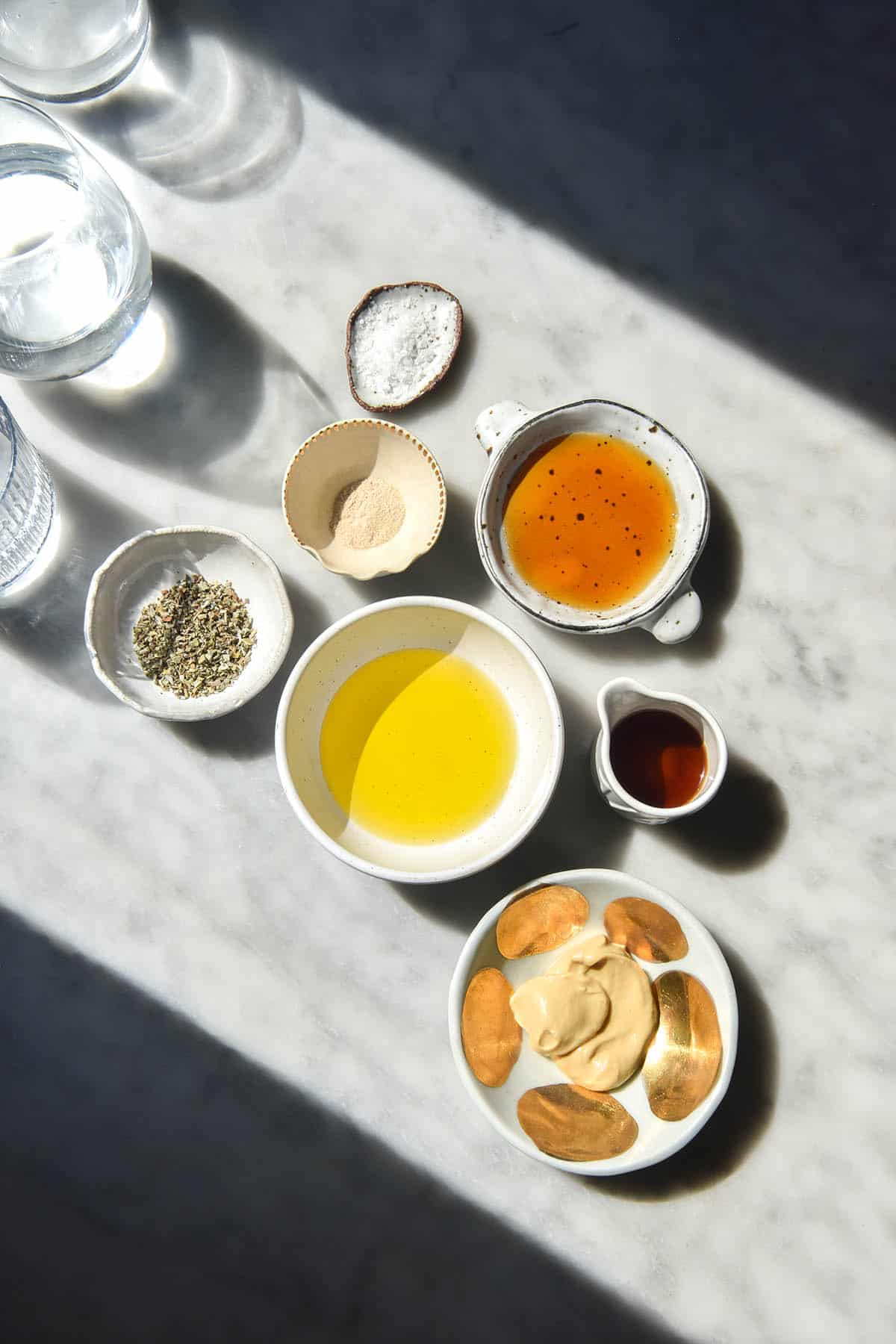 Low FODMAP tahini dressing
For something a little creamier, this low FODMAP tahini dressing is your best friend. It's vegan, deliciously sesame scented and can be adapted to suit any dish. I love adding some smoked paprika and drizzling it over potatoes.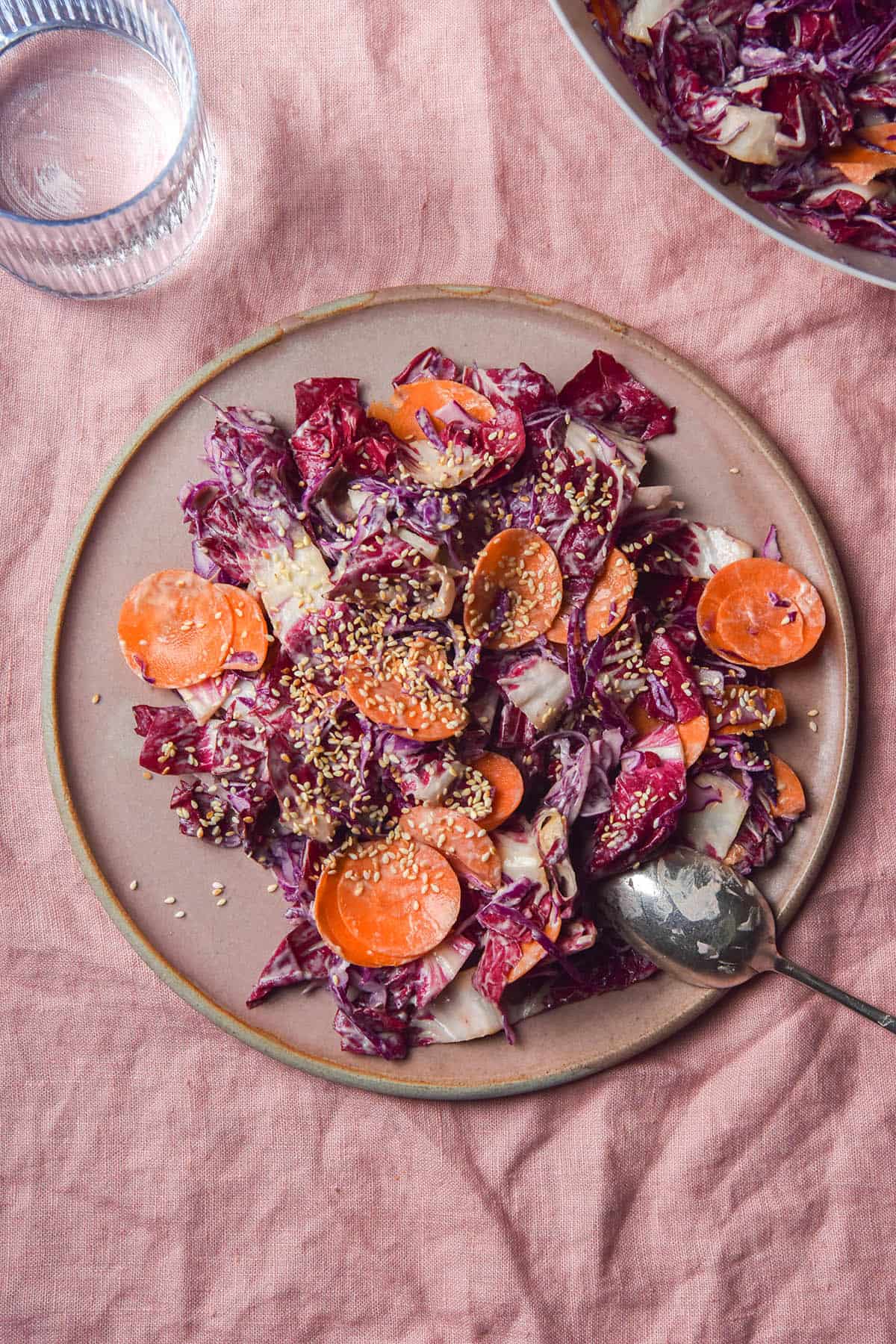 Low FODMAP vegan gravy
Is gravy a dressing? I don't know, but it is delicious so I'm including it. This gravy is gluten free, vegan AND low FODMAP. It's also nut free and super speedy to make – no soaked cashews or boiled potatoes in sight.
Low FODMAP chilli oil
A delicious low FODMAP chilli oil should be on everyone's list of important sauces. This one is from my cookbook, Intolerance Friendly Kitchen, and it pairs incredibly well with the vegan, gluten free dumplings in the book, too.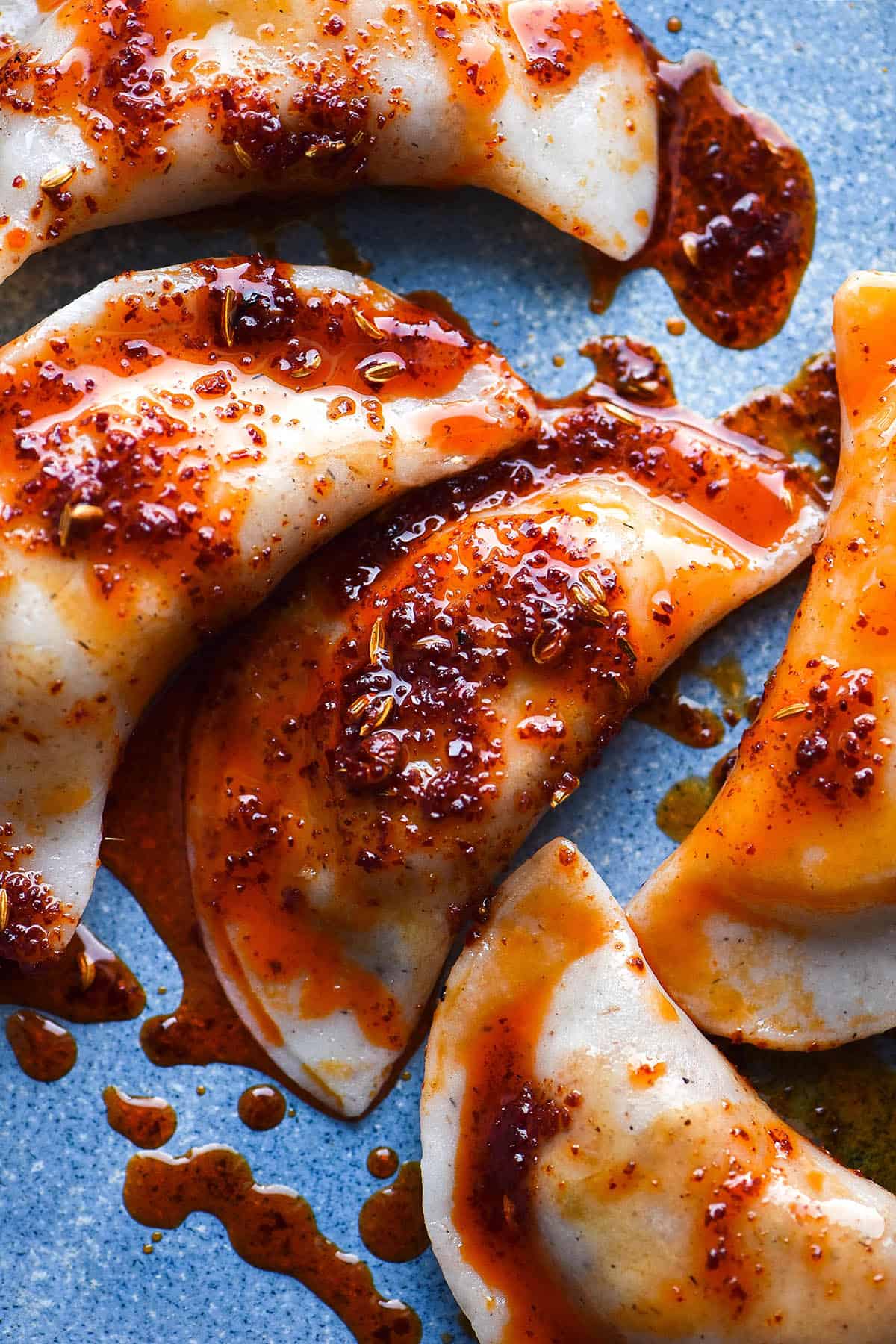 Low FODMAP dumpling dipping sauce
While we're on the topic, every dumpling needs a good quality dipping sauce! This is another recipe from Intolerance Friendly Kitchen and builds on the chilli oil from the book.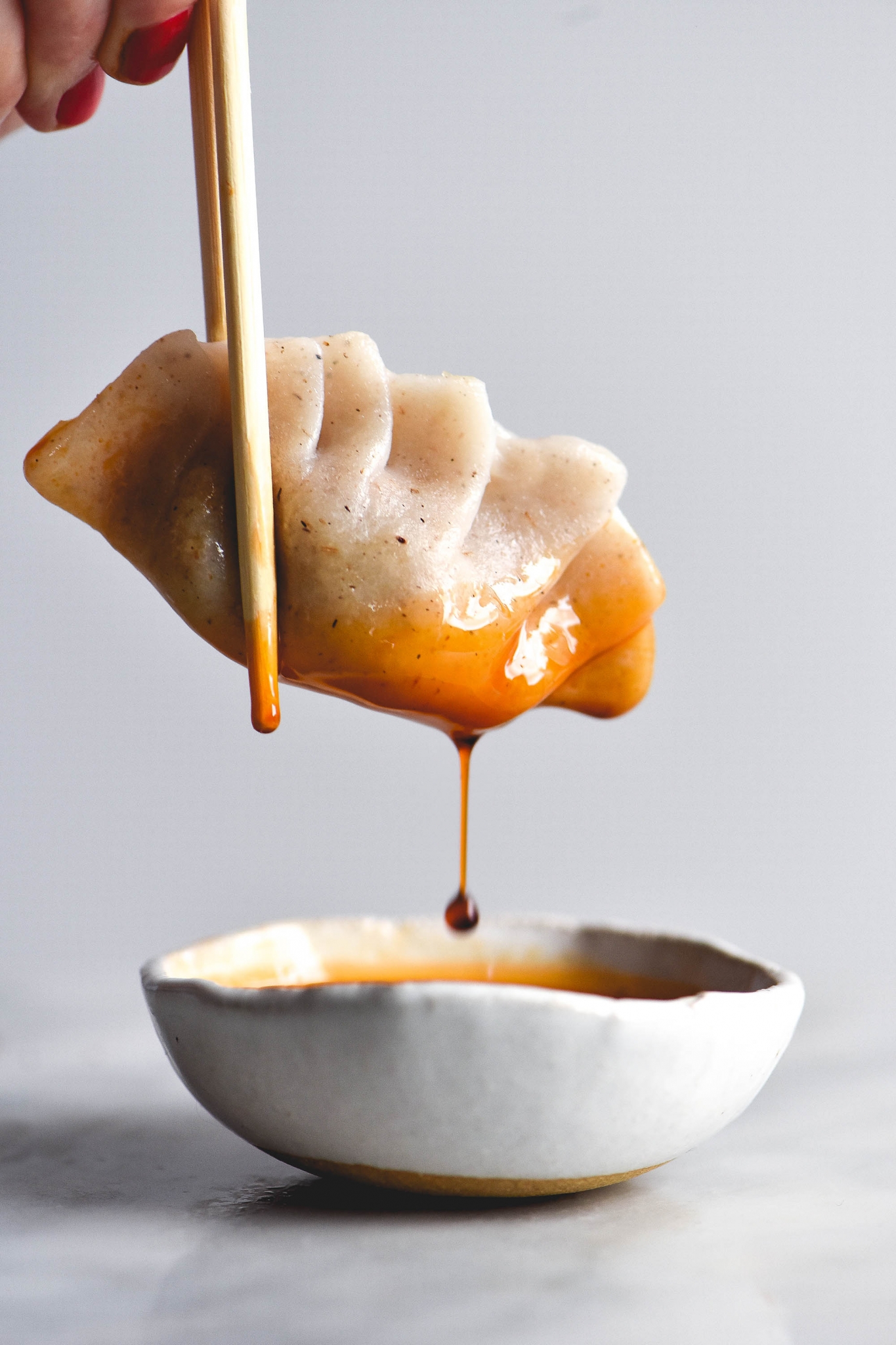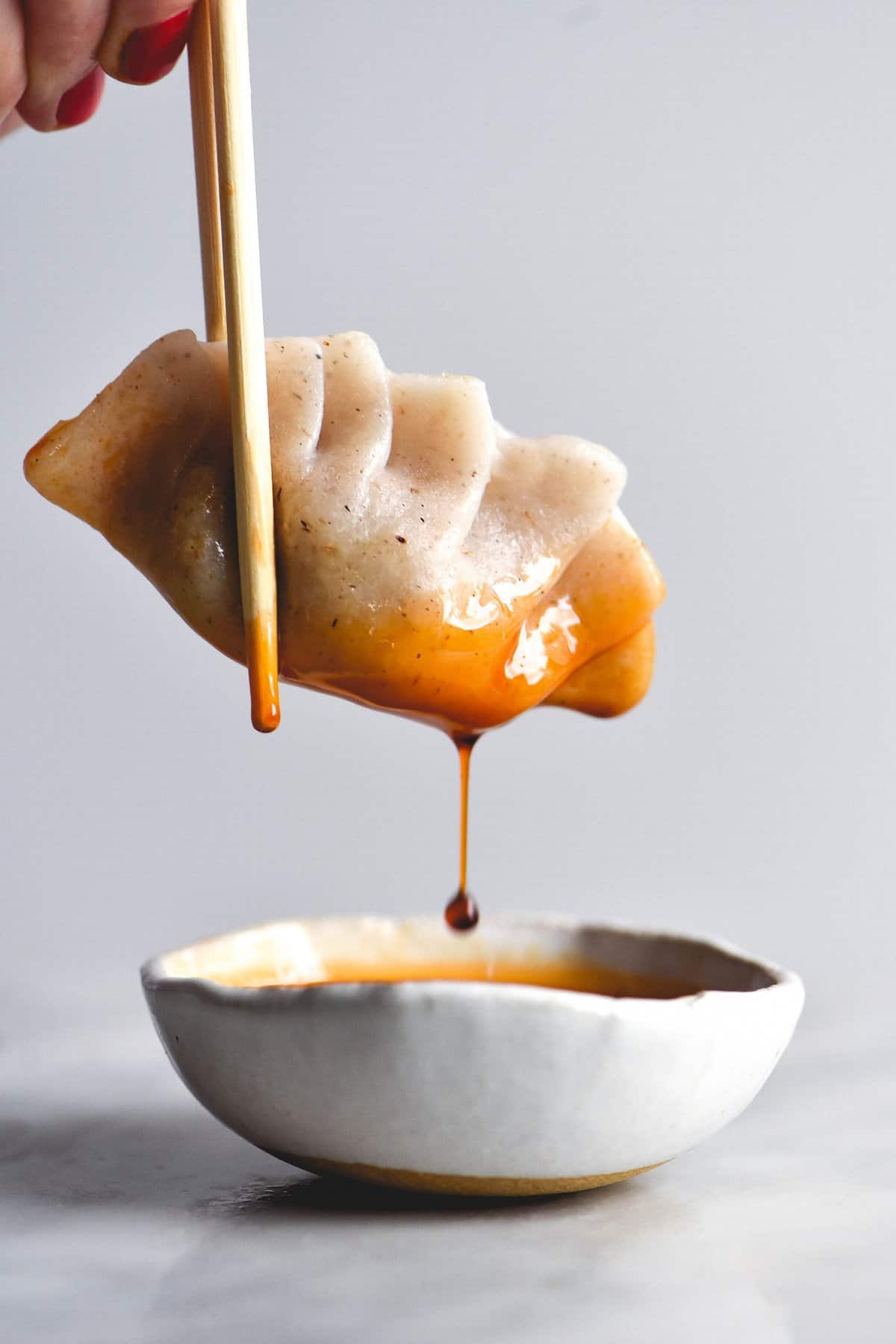 Low FODMAP vegan Worcestershire sauce
I originally developed this low FODMAP vegan Worcestershire sauce to go in my vegan bolognese recipe. Although I eventually took it out of the recipe for ease, this is still a great low FODMAP sauce recipe to have on hand.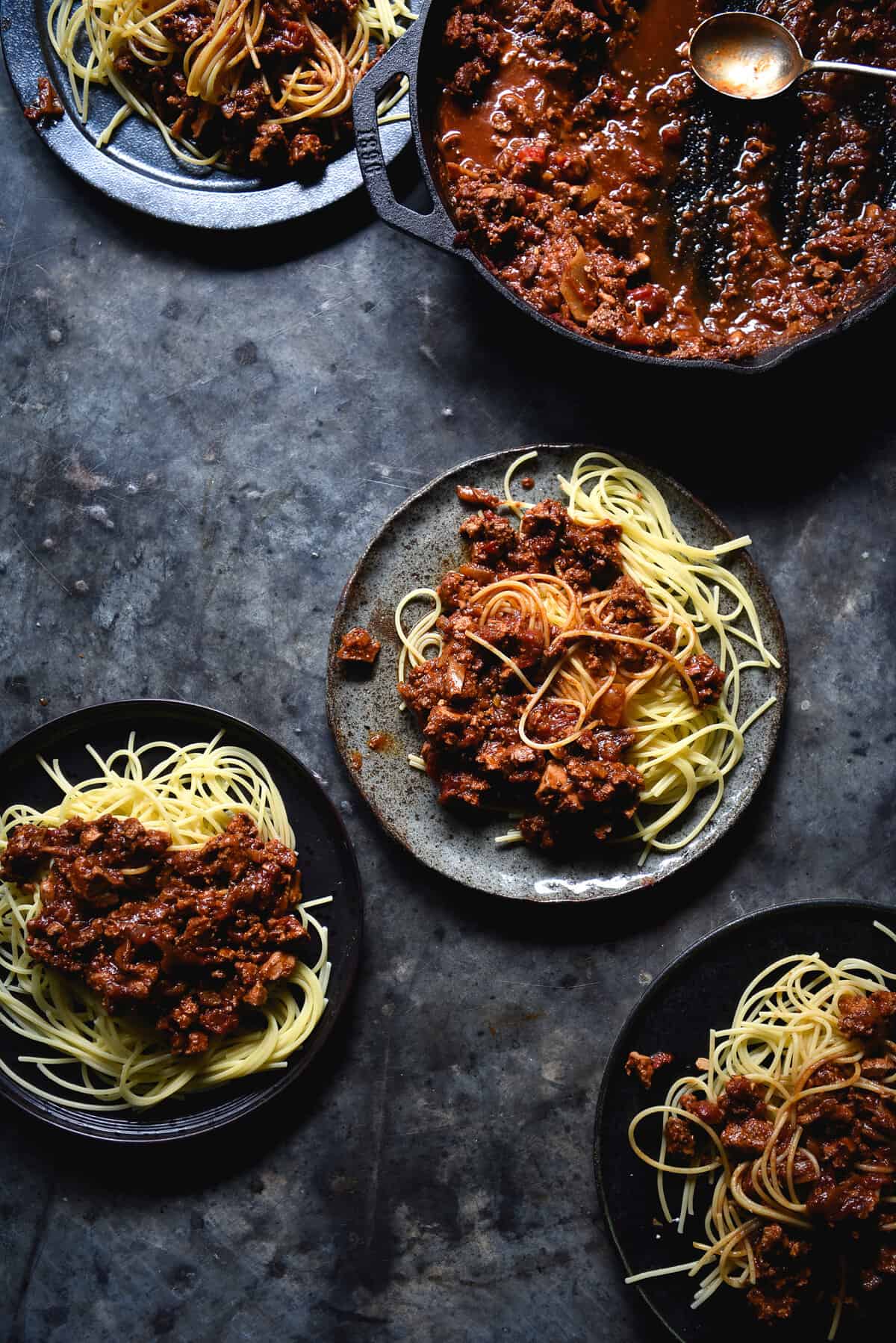 Low FODMAP Ketchup
Tomato sauce (also called Ketchup in other places) doesn't have a very high FODMAP threshold. Personally, I need to be able to go to town when I'm eating something that requires tomato sauce. This recipe is for those who, like me, cannot stop at a low FODMAP serving of commercial tomato sauce.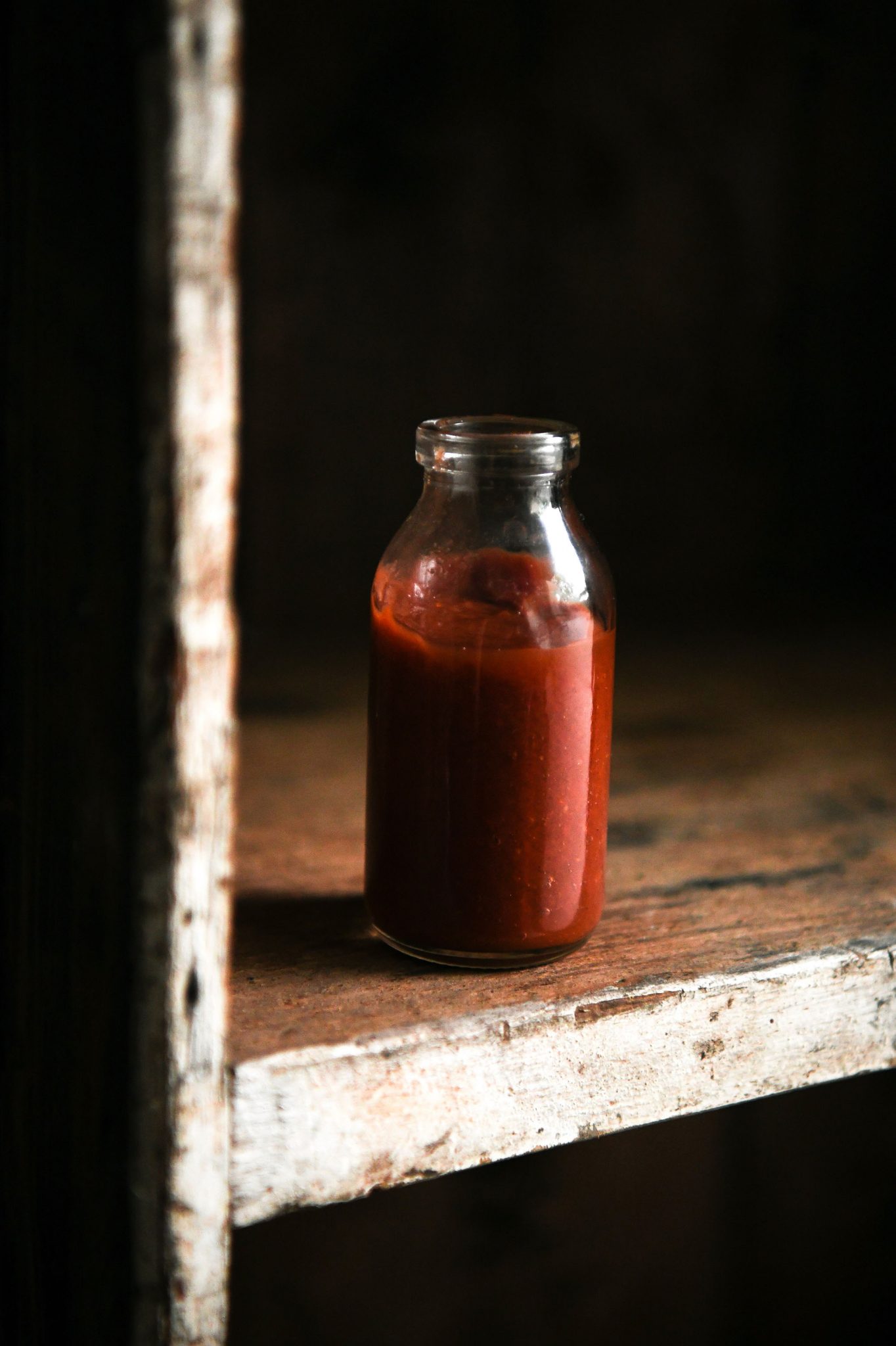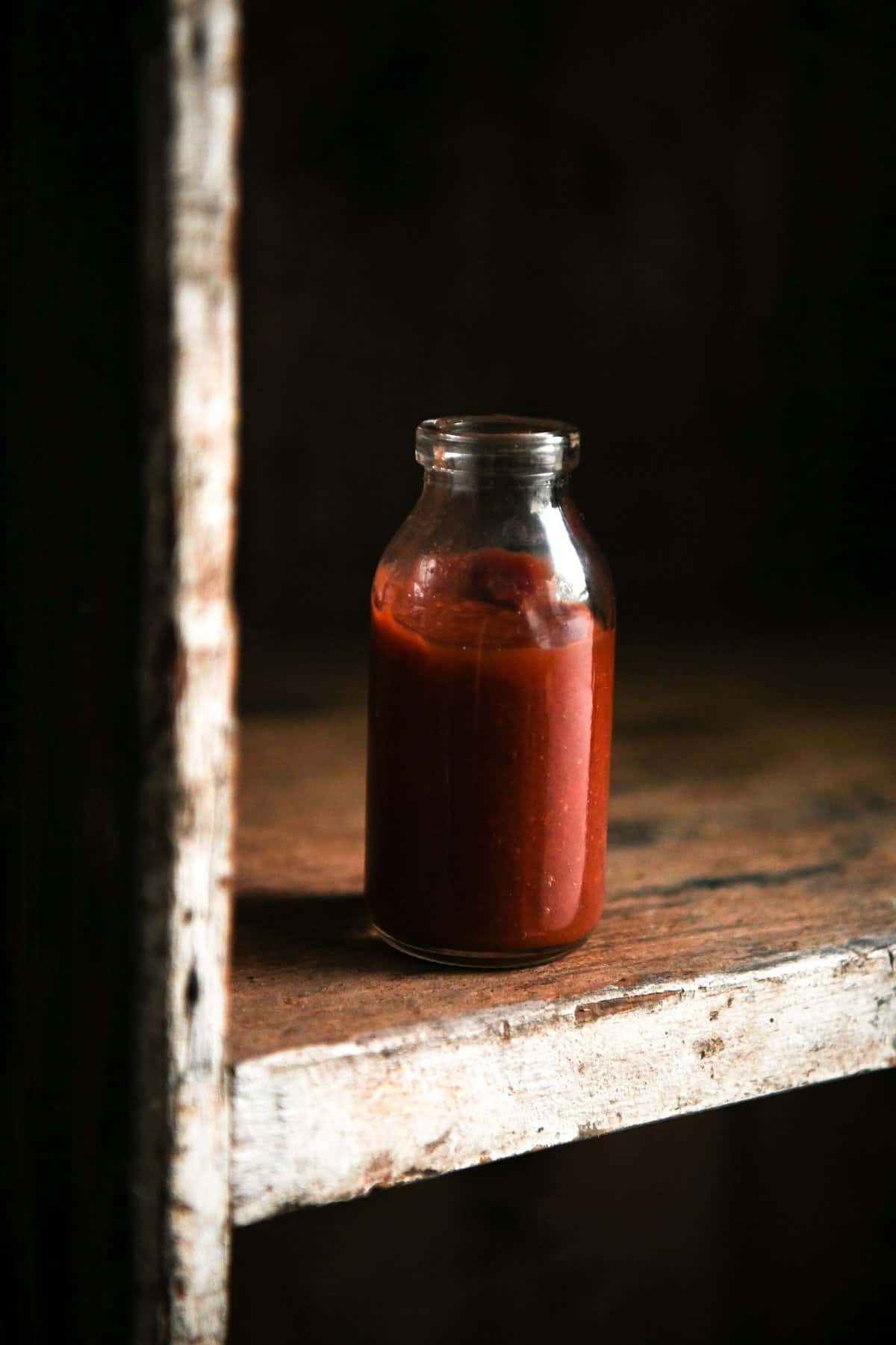 Low FODMAP pizza sauce
Arguably the most important low FODMAP sauce of all, this pizza sauce is every bit as good as you remember. It's quick and easy to make and goes perfectly with my gluten free pizza base recipe too.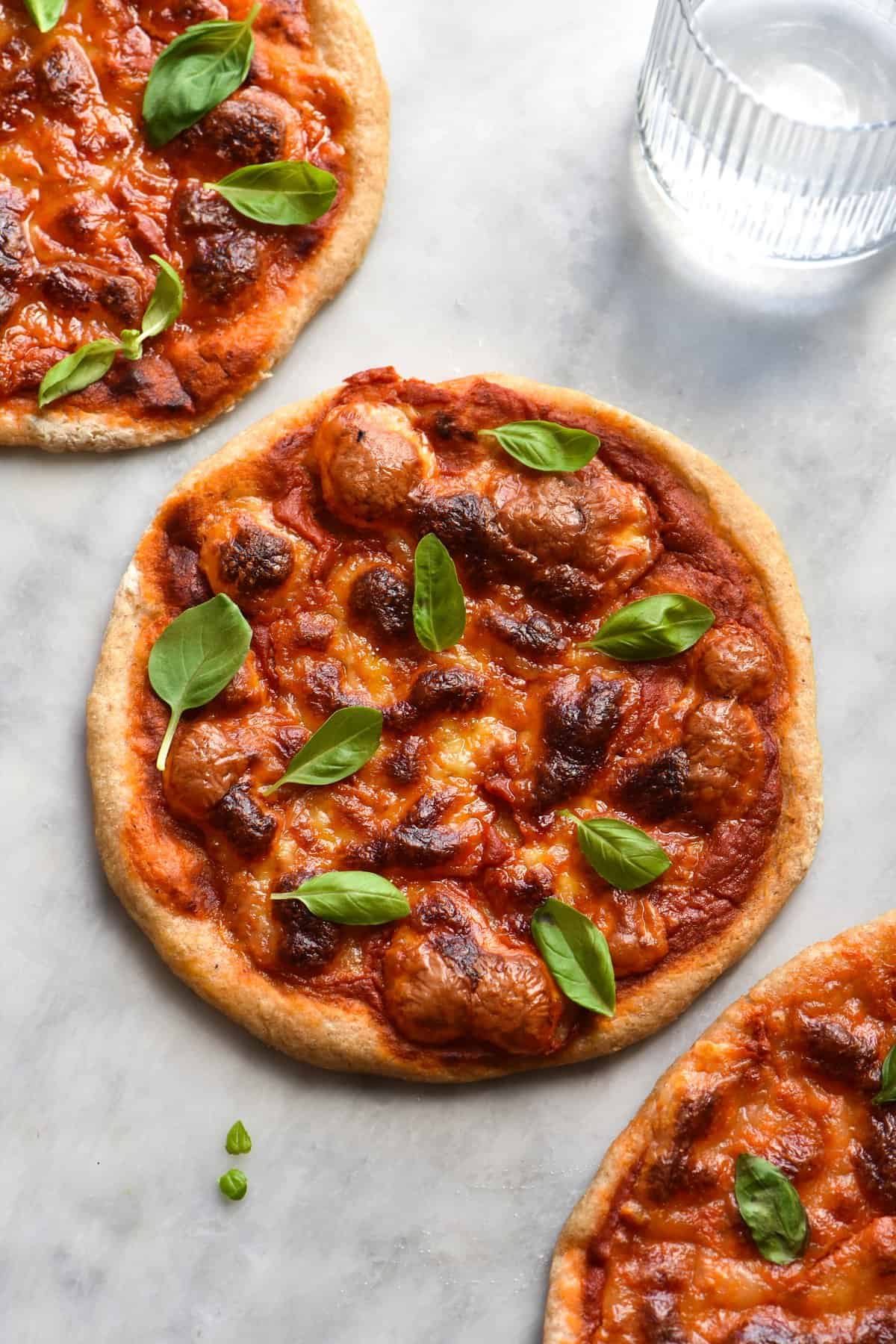 Low FODMAP vegetarian Caesar dressing
Is there anything better than Caesar dressing? It hits all the right notes: creamy, rich and full of flavour. This version is both vegetarian and low FODMAP, so everyone can enjoy the Caesar salad. If you're vegan, however, fear not: there's a vegan version below.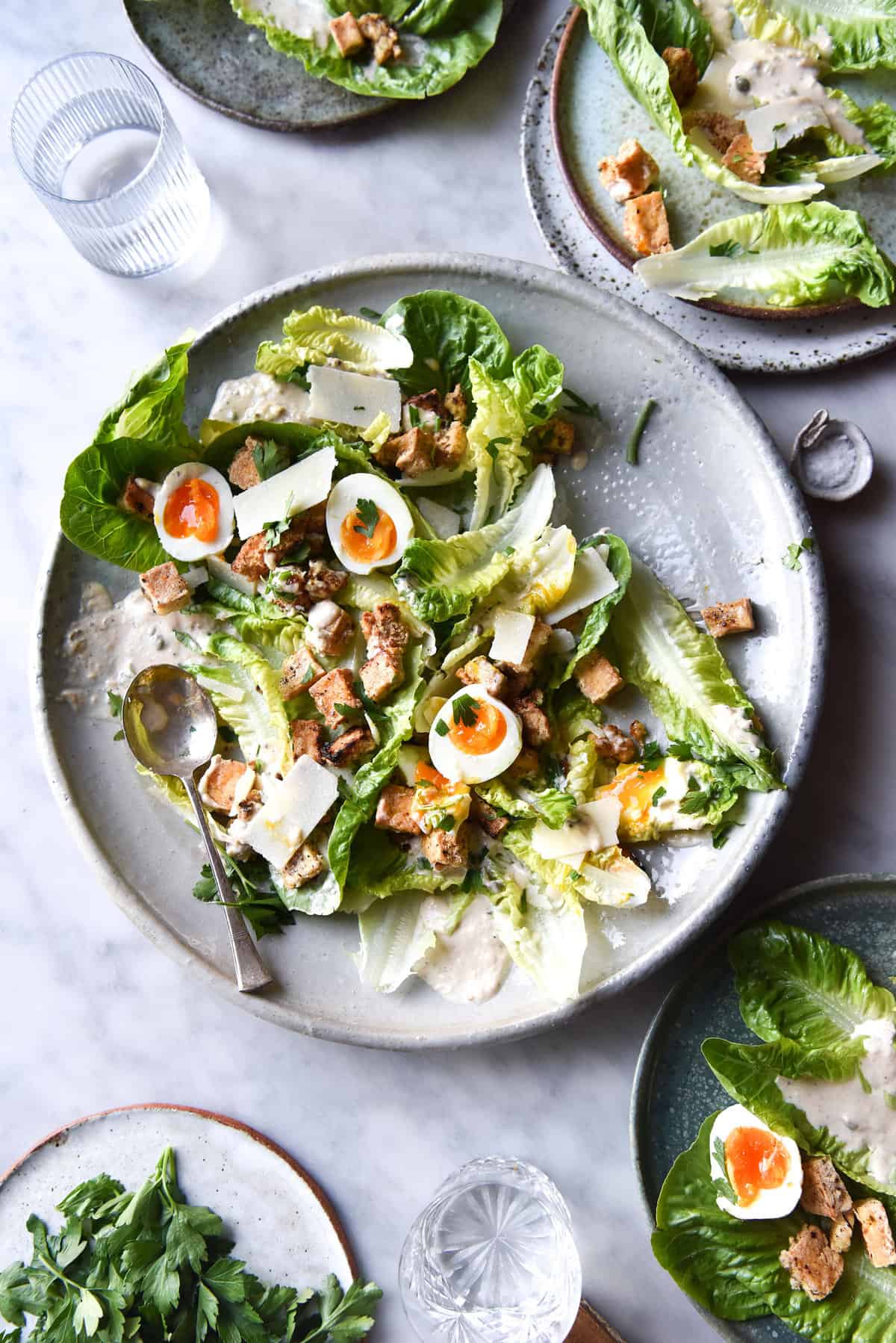 Low FODMAP vegan caesar dressing
And here it is! Vegan, low FODMAP Caesar salad dressing. Easy to make, even easier to eat, this dressing goes well on everything from salad to crispy potatoes.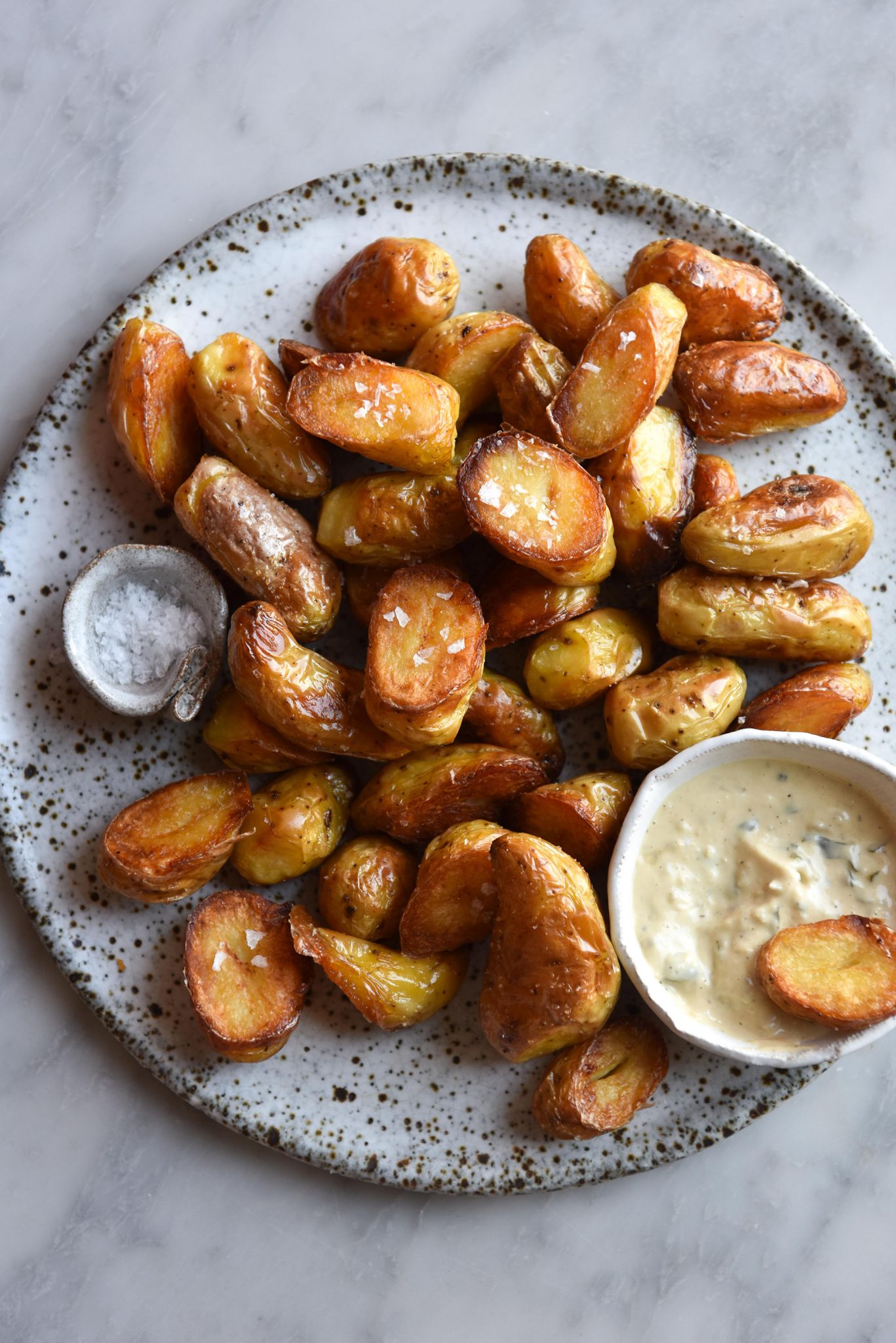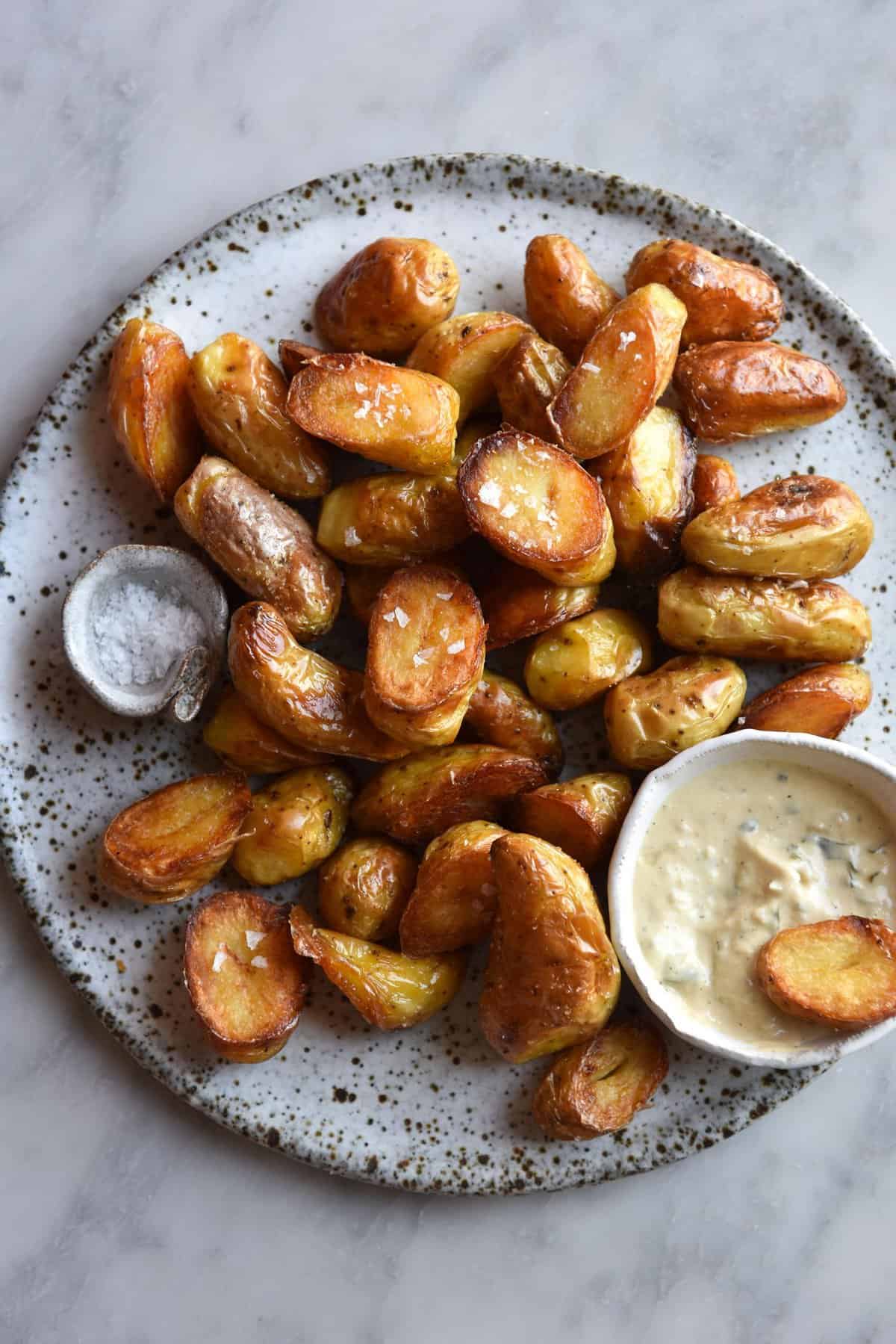 Low FODMAP tomato mascarpone pasta sauce
This easy and delicious pasta sauce uses homemade lactose free mascarpone and other low FODMAP ingredients. Once the mascarpone is made, the sauce is a speedy and satisfying one that seems like it took more effort than it did.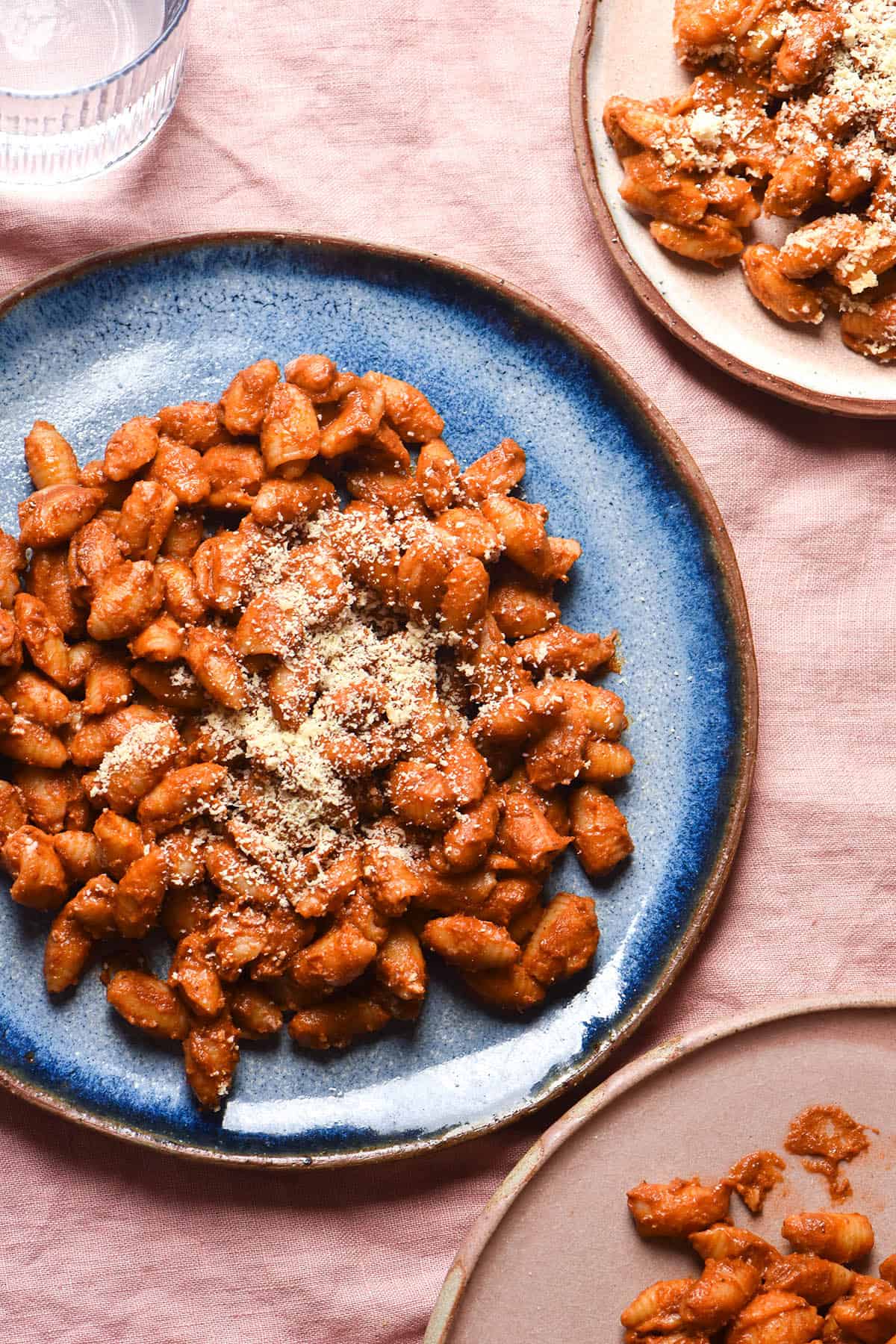 Lactose free ricotta
Is ricotta a sauce? Who could say. I do know, however, that it makes a delicious topping for pizza, pasta, salad – basically anywhere you'd like some creamy goodness. This is a quick homemade version that uses lactose free milk for a lactose free ricotta.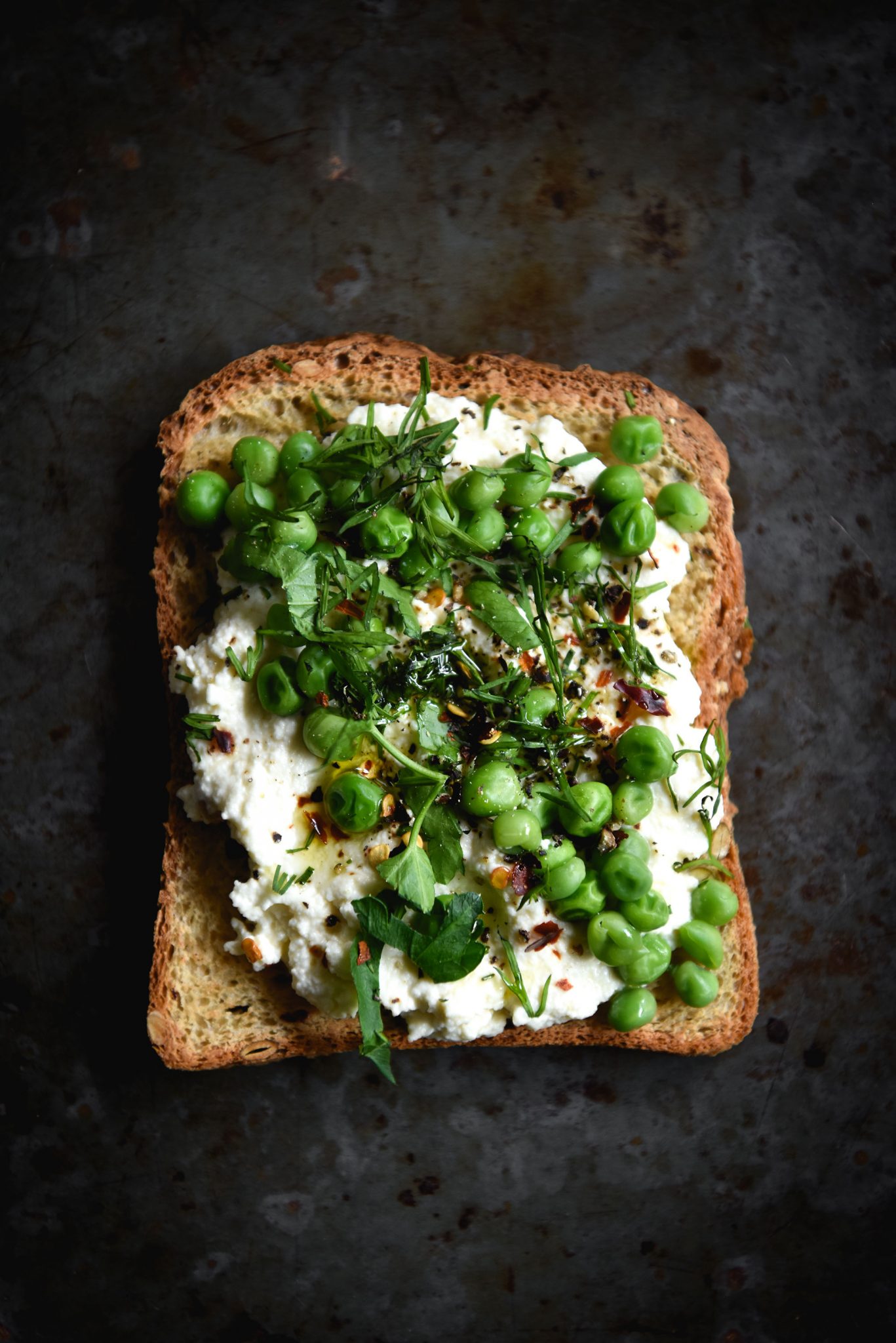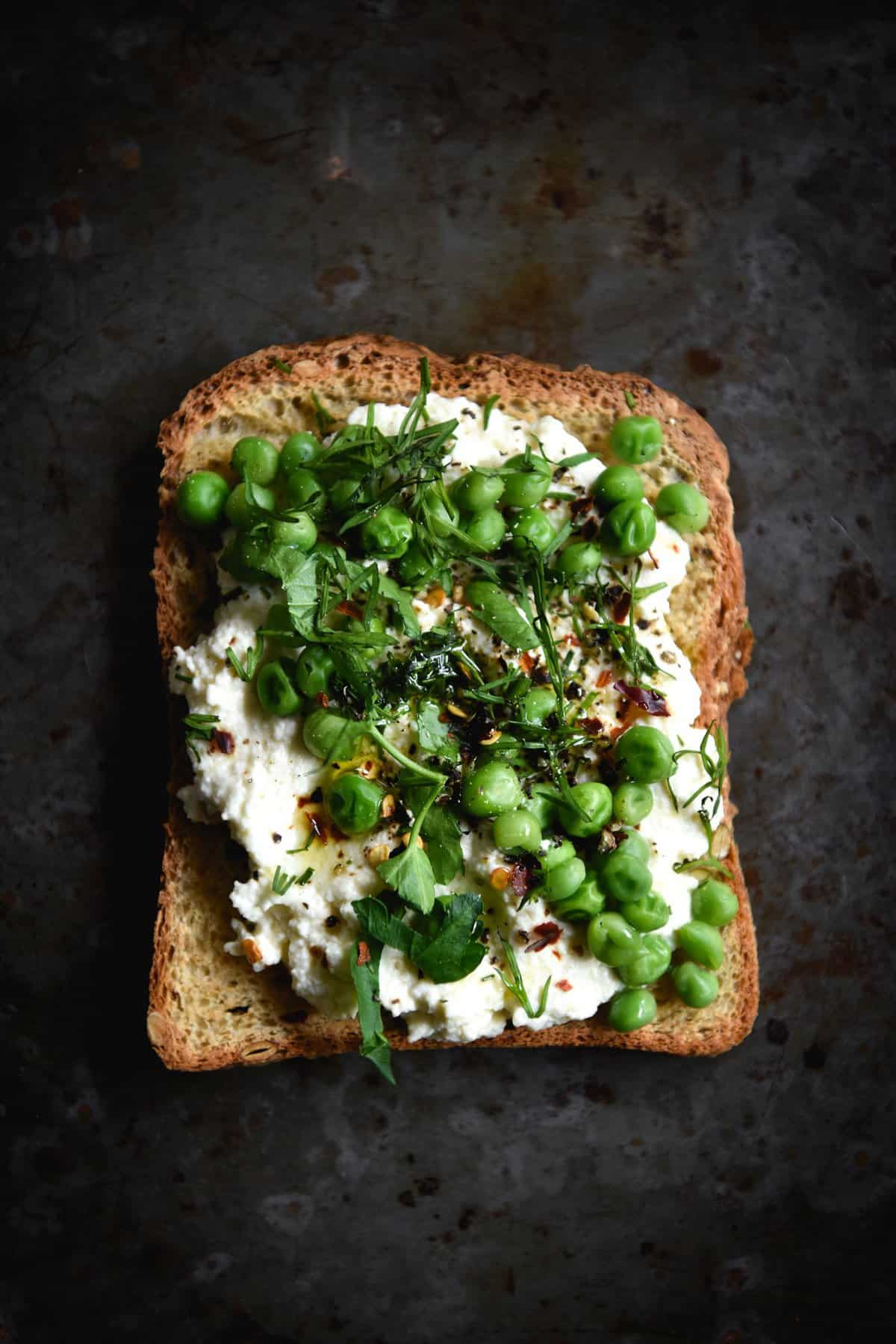 Lactose free mascarpone
While we're on sauce worthy dairy, how about this lactose free mascarpone? It can be used in pasta sauces, on pizza, or really anywhere you need a bit of creamy goodness.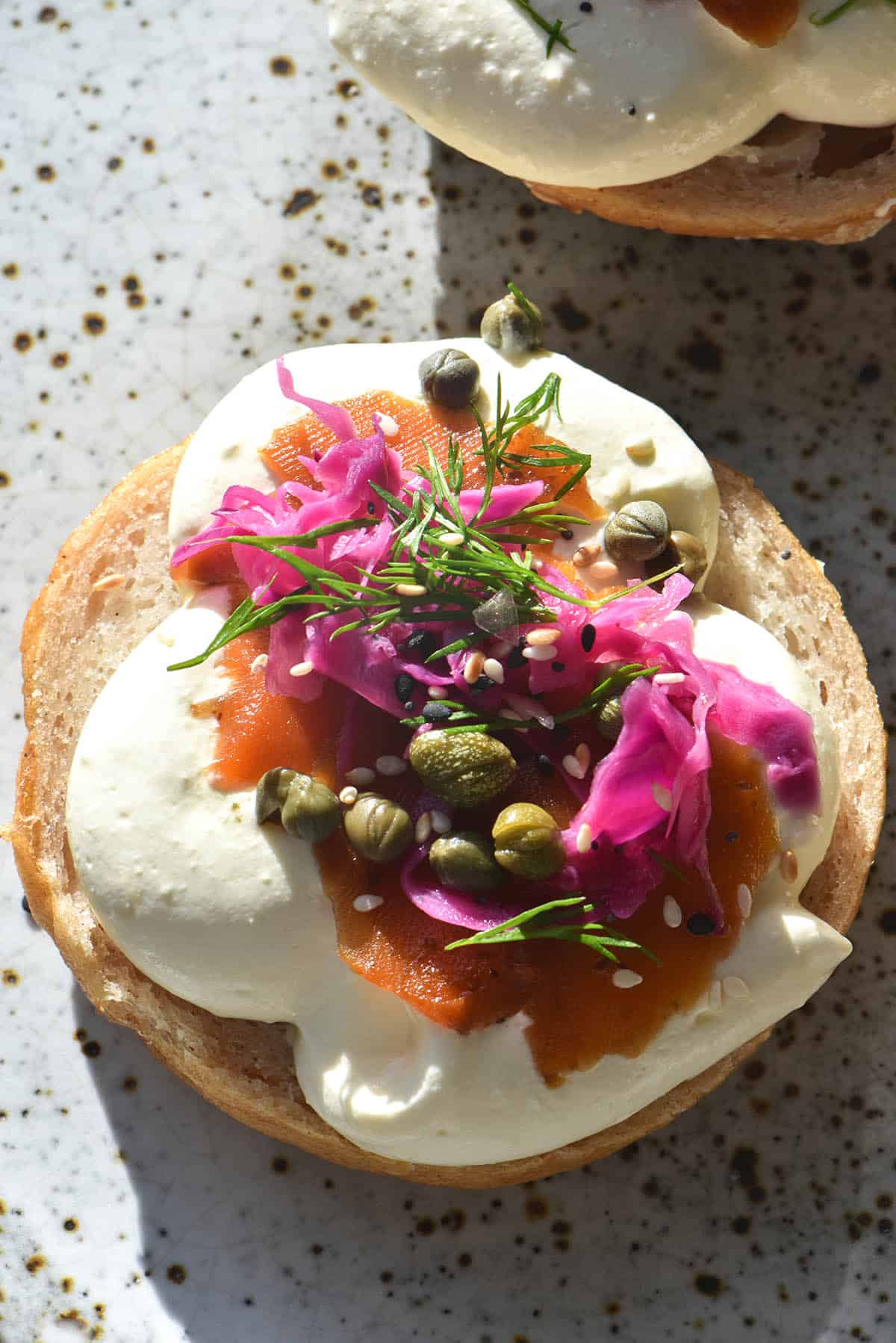 Lactose free cottage cheese
Last one, I promise! Cottage cheese sauces are having a real moment right now, so I feel justified in including this lactose free cottage cheese recipe. You can use it, blended, as the creamy component of practically any sauce. My favourite way is the protein pasta below.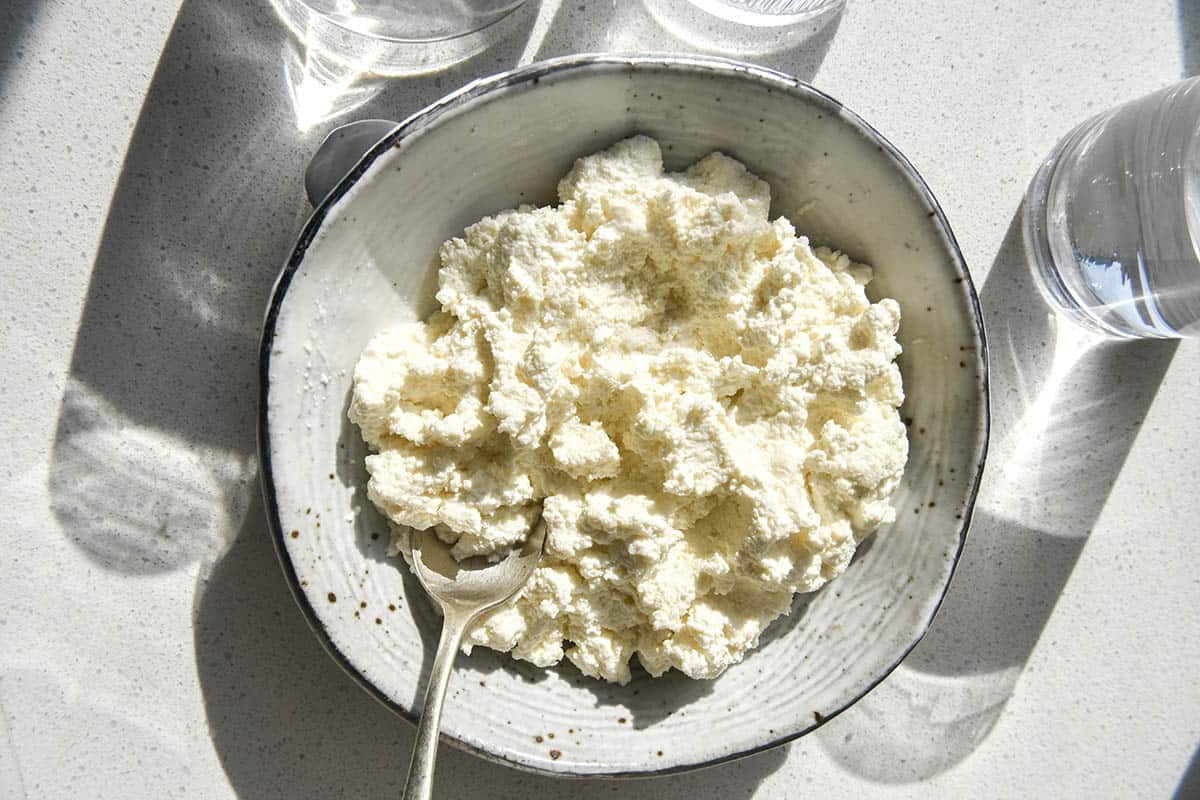 Garlic infused ghee
Ok, I lied, one last 'not quite sauce'. I've included this garlic infused ghee because it adds an incredible amount of low/lower FODMAP flavour to whatever it touches. I love adding it to other sauces (generally at the end) to add some incredible garlic flavour.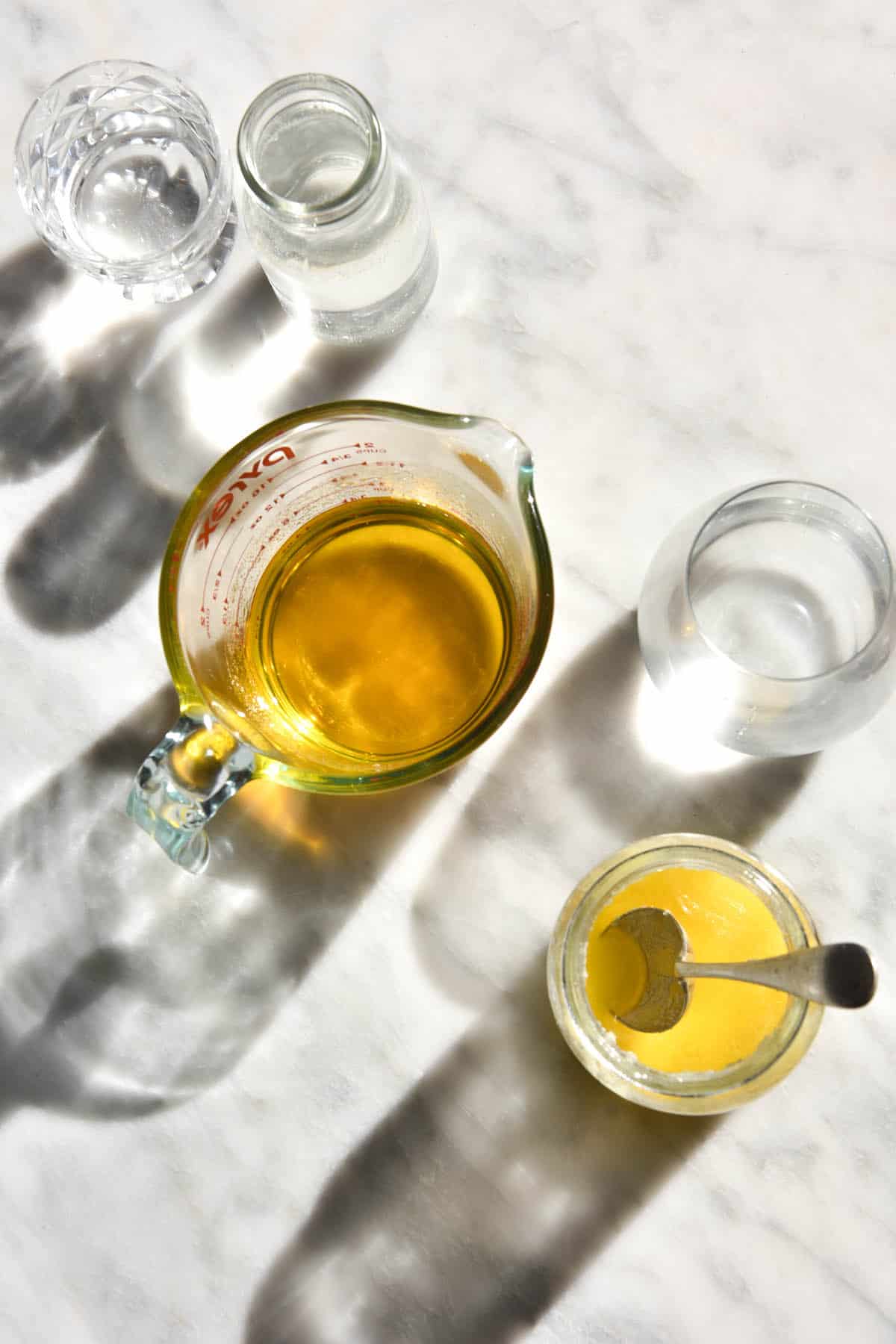 Low FODMAP protein pasta sauce
I did mention my favourite way to use lactose free cottage cheese, so here it is. This low FODMAP sauce uses cottage cheese, canned beans, kale, basil and some parmesan for a deliciously-pesto like sauce that is sneakily packed with protein and greens. Nobody will be able to tell, I promise.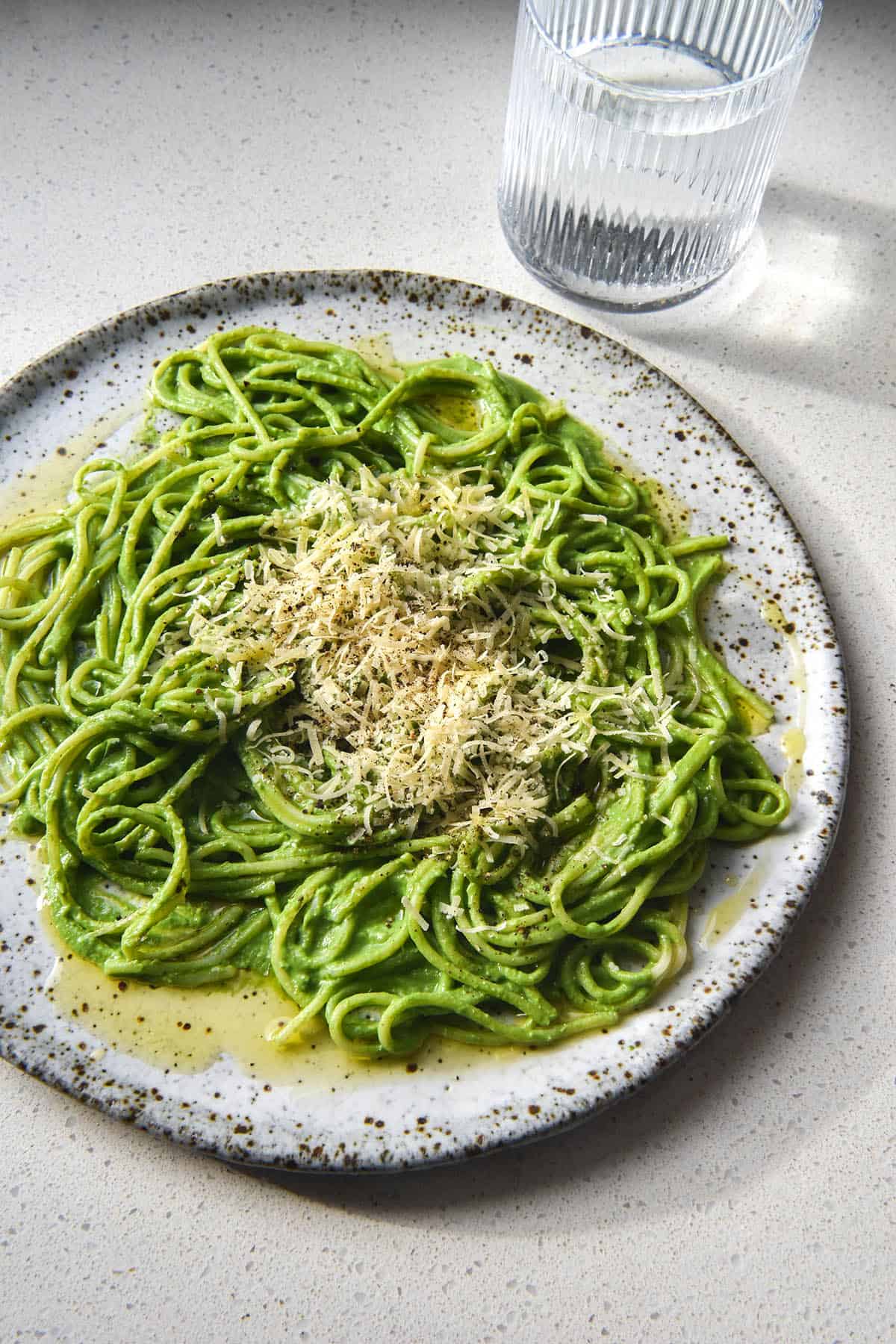 Low FODMAP pesto
Because where would we be without a low FODMAP pesto?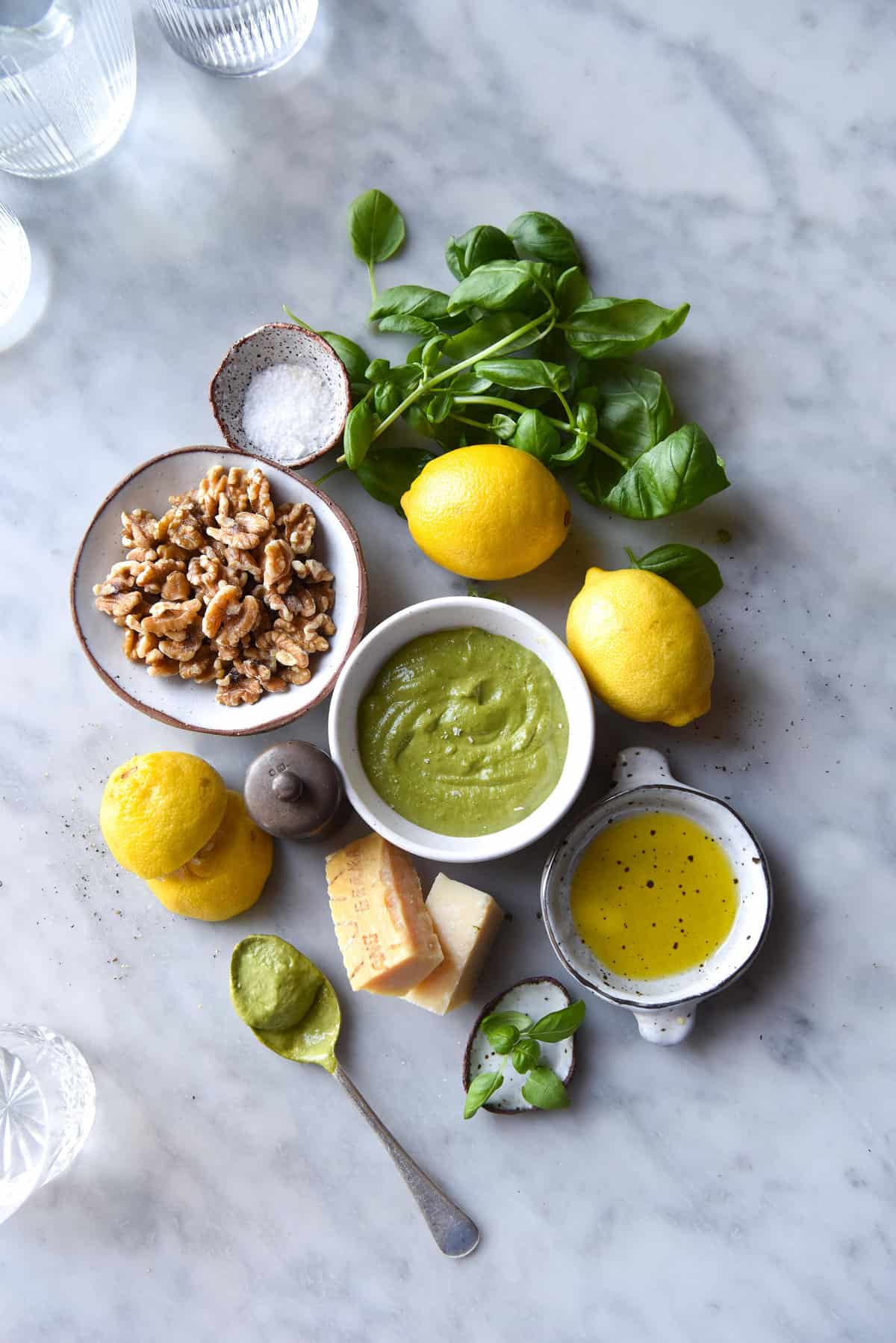 More low FODMAP resources