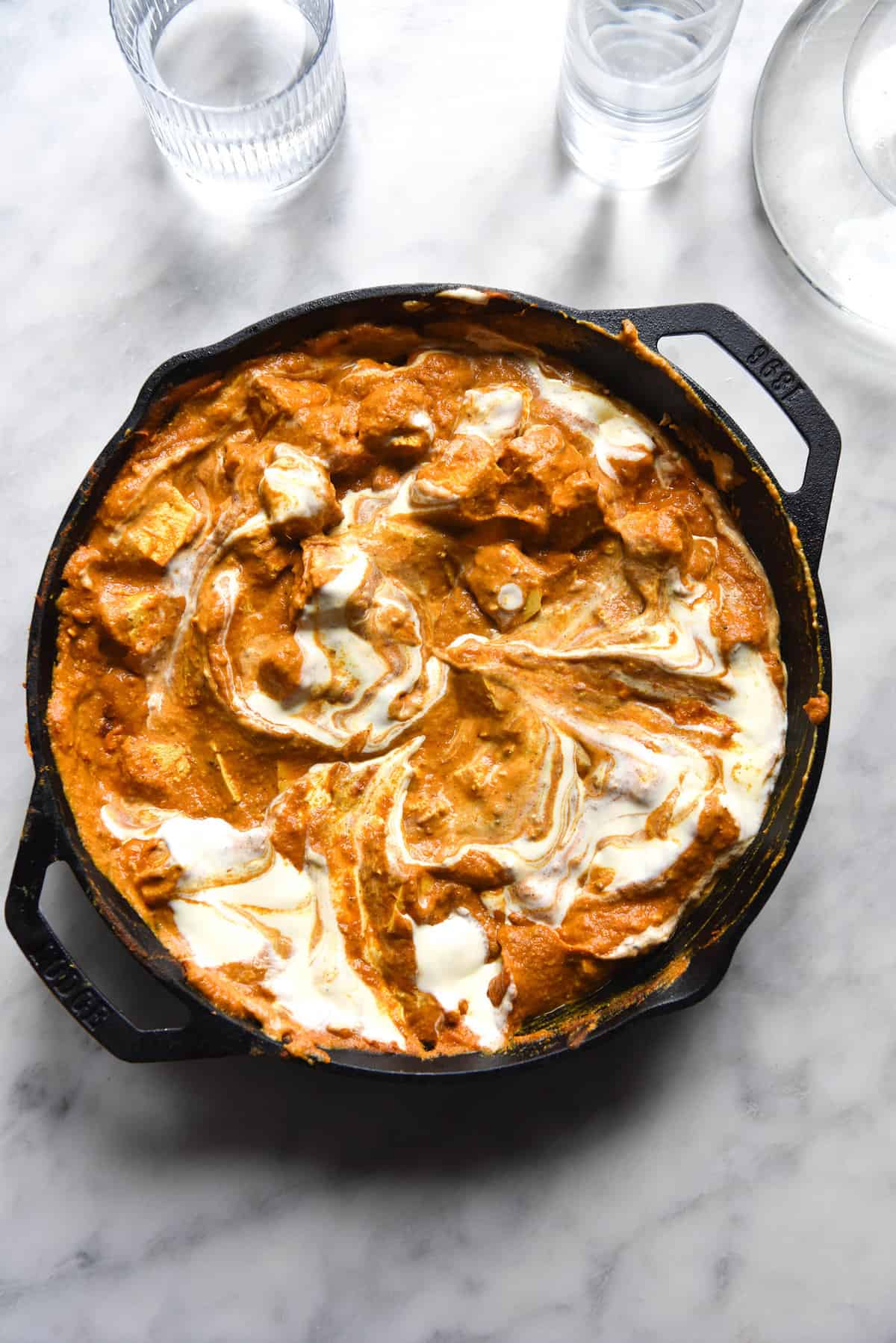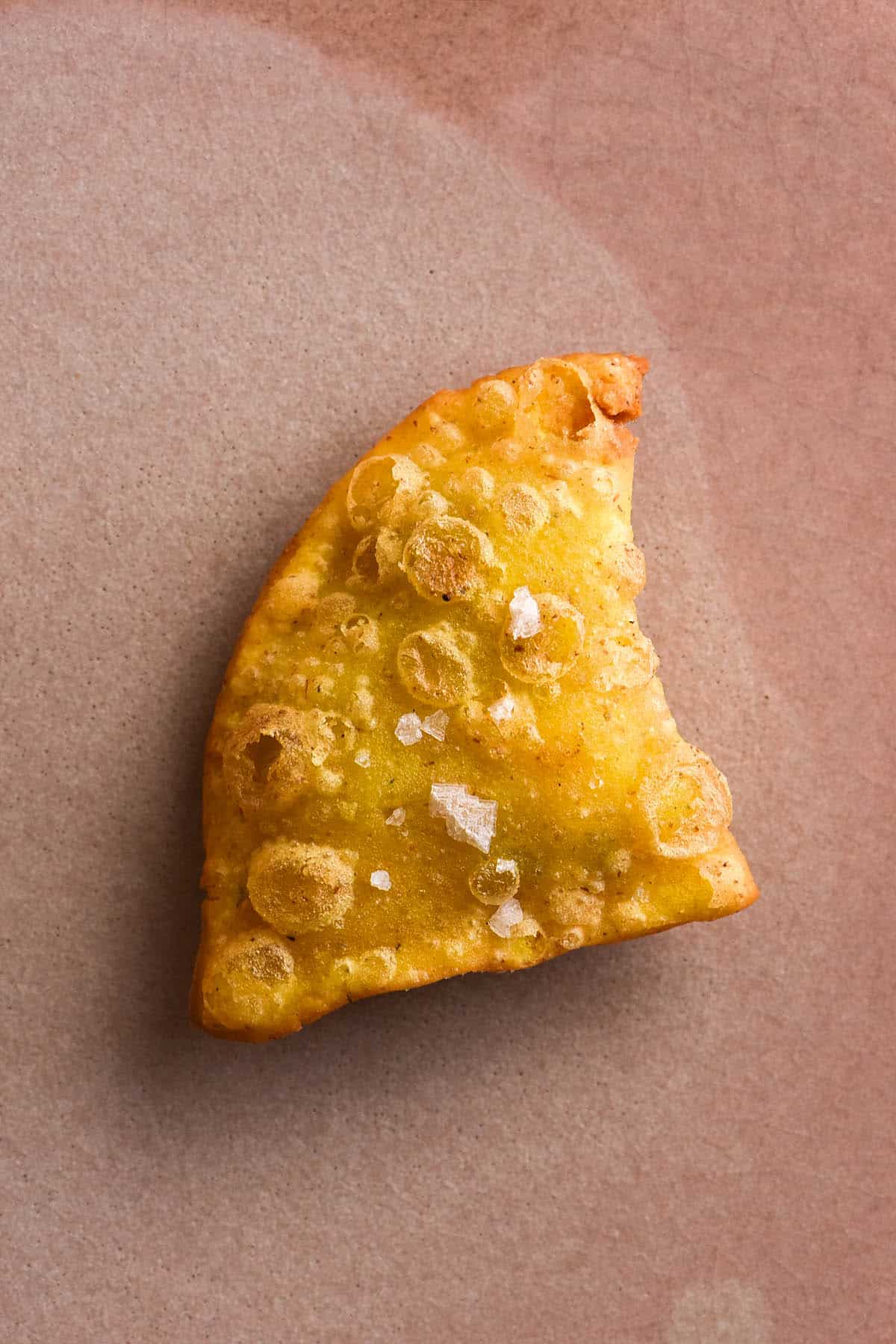 Indian cuisine is some of my favourite in the world, so when I first had to go low FODMAP it was a tough pill to swallow. Onion and garlic are the backbone of lots of Indian curry gravies and sauces, which makes it impossible to remove when dining out. As a result, I started developing low FODMAP Indian recipes in the styles of my favourite Indian dishes.
I am not from India, so I am not an expert on Indian cuisine. My intention with developing these recipes is to enable digestively challenged people to eat the food they love. I have tried to stay as close to traditional recipes as possible, while still catering to low FODMAP requirements and other dietary niches.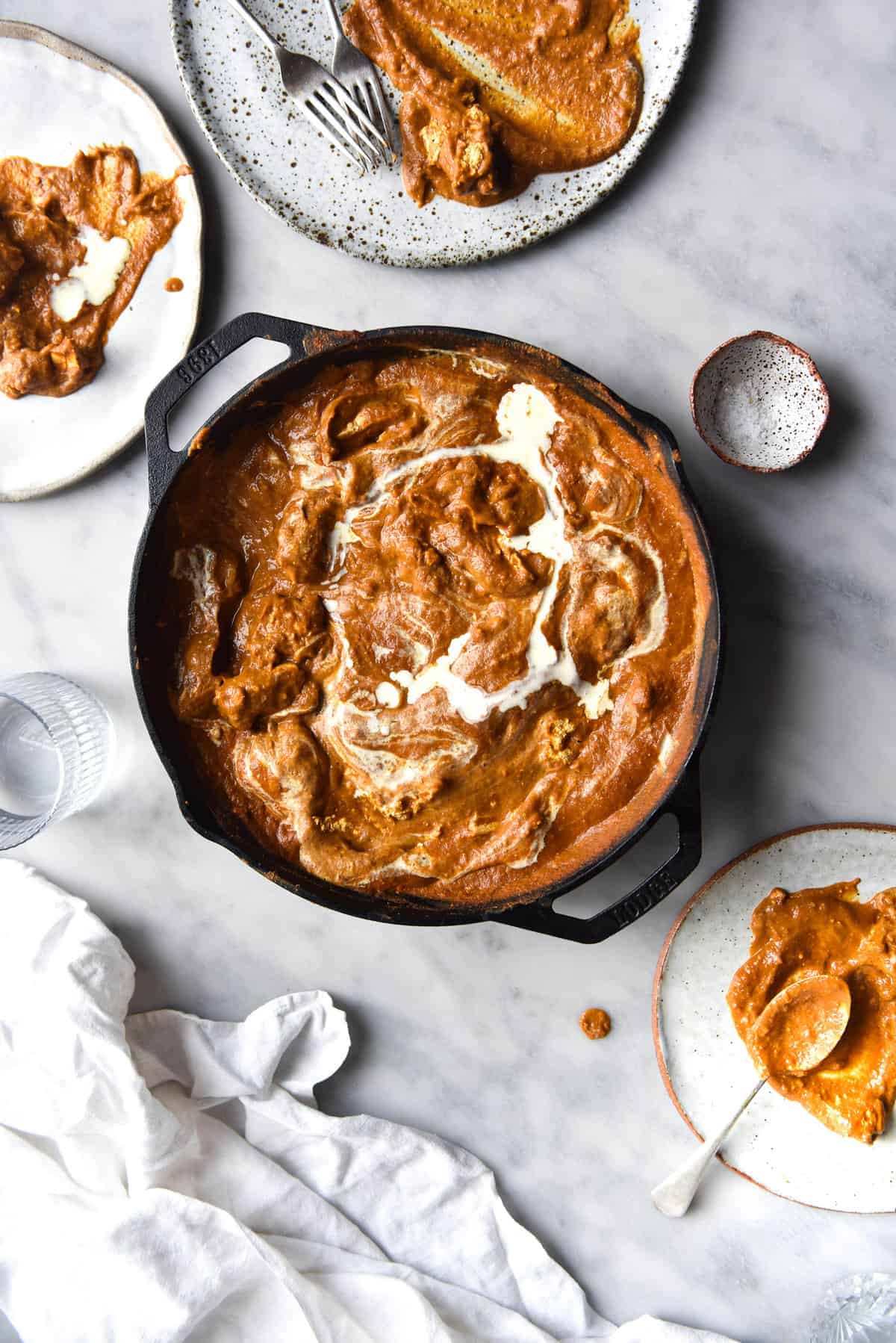 Low FODMAP Indian recipes that are vegetarian or vegan
Because these recipes are all low FODMAP, they contain no onion or garlic. The recipes are all gluten free, and many are made without nuts or eggs. These low FODMAP Indian recipes are all vegetarian or vegan. However, the curry sauce bases can be used for any sort of protein that works best for you.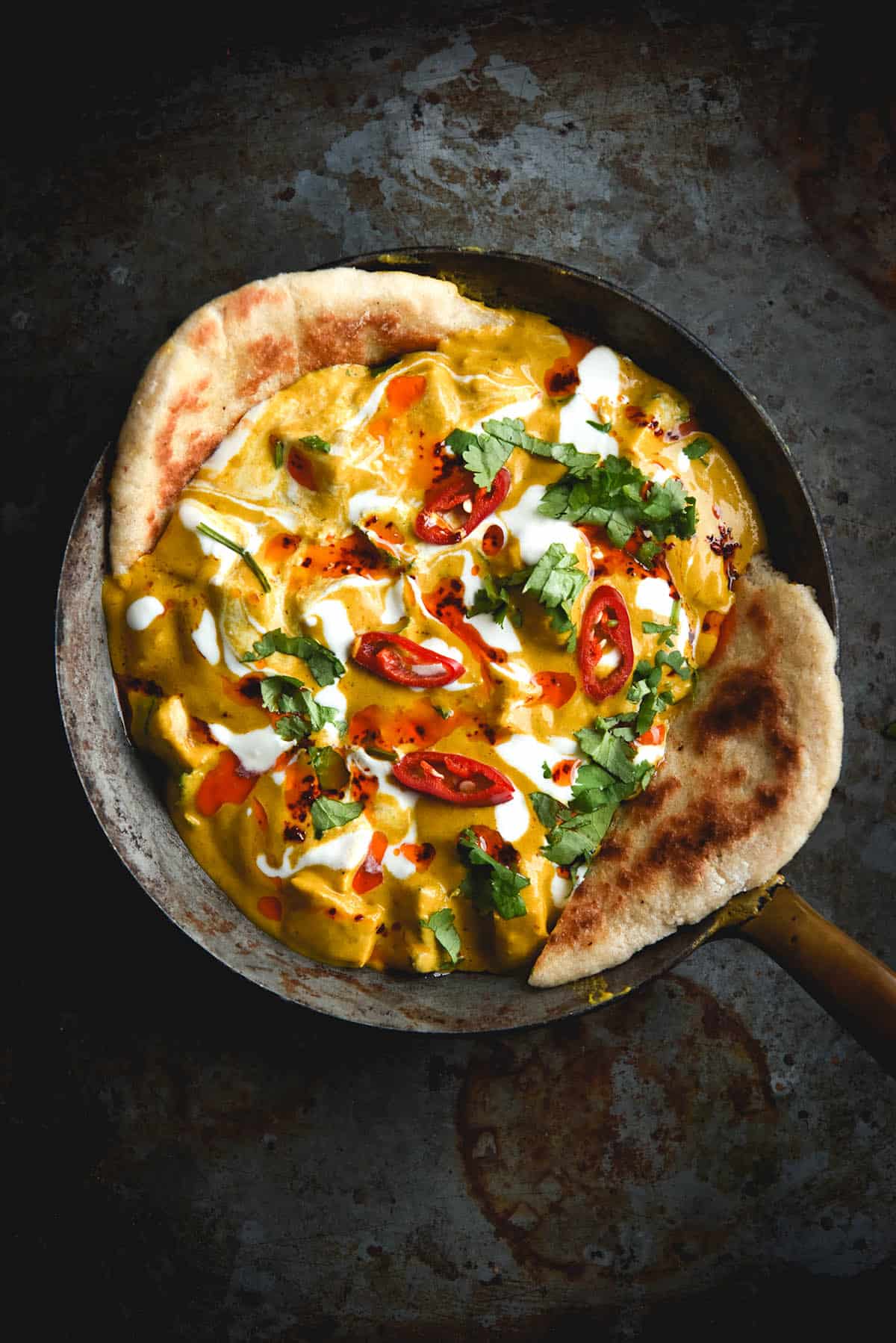 Low FODMAP Indian recipes
Low FODMAP vegetarian curry
This curry sauce base can really be used for any sort of curry you want to achieve. Mix up the spice combination and the protein to choose your own ending. If you're on a SIBO diet, I also have a SIBO bi-phasic friendly version.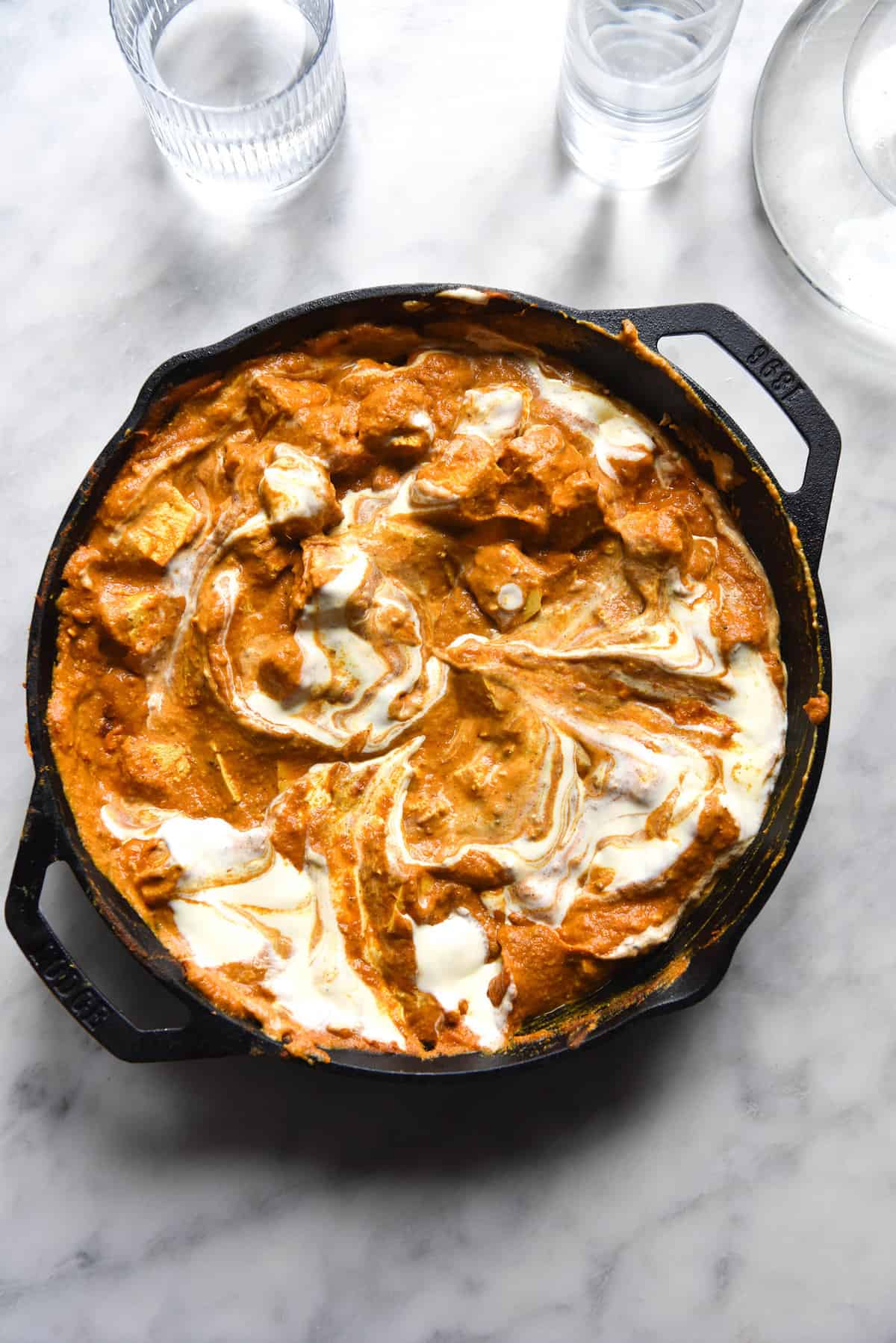 Gluten free, low FODMAP samosas
These crispy delicious gluten free potato and pea samosas are from my cookbook, Intolerance Friendly Kitchen. The pastry is vegan, gluten free, nut free and xanthan gum free, and it can be baked or fried.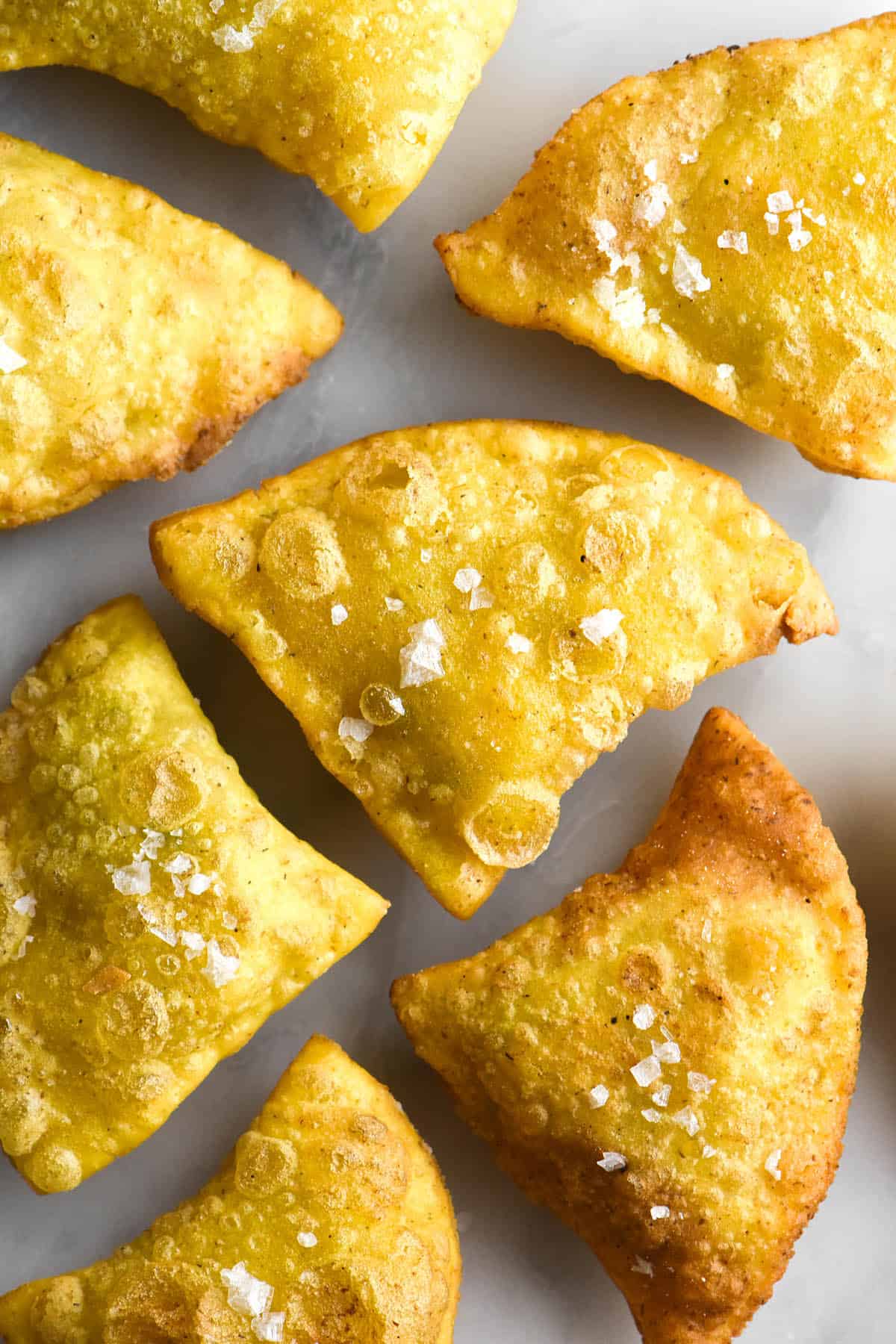 Gluten free cheesy naan
This heavenly gluten free cheesy naan is everything you want in a side dish for a curry. It is absolute perfection when finished with my garlic infused ghee below.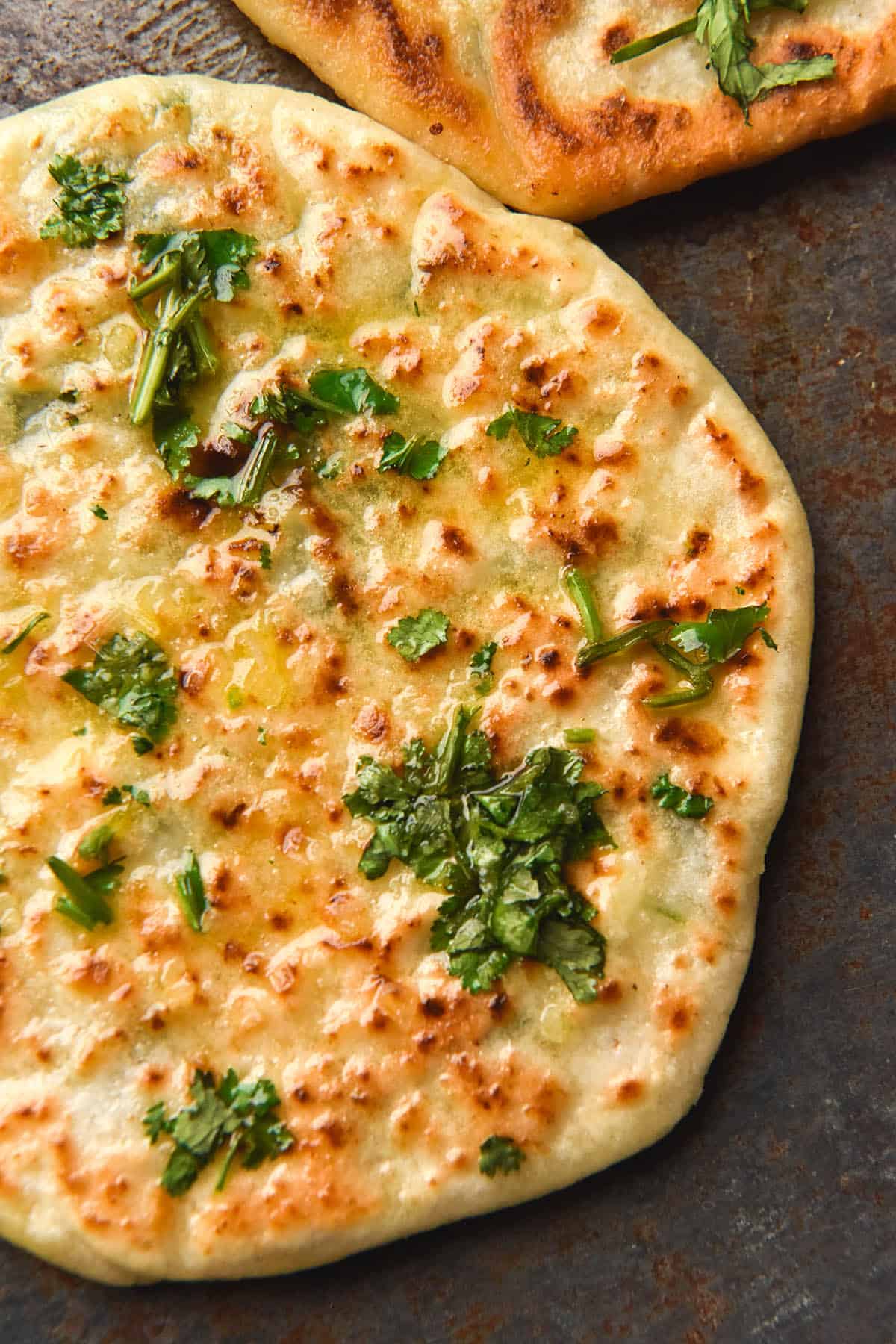 Garlic infused ghee
This garlic infused ghee injects garlic flavour into the fat component of butter. Because the fructans in garlic are water soluble but not fat soluble, you get the flavour without the FODMAPs.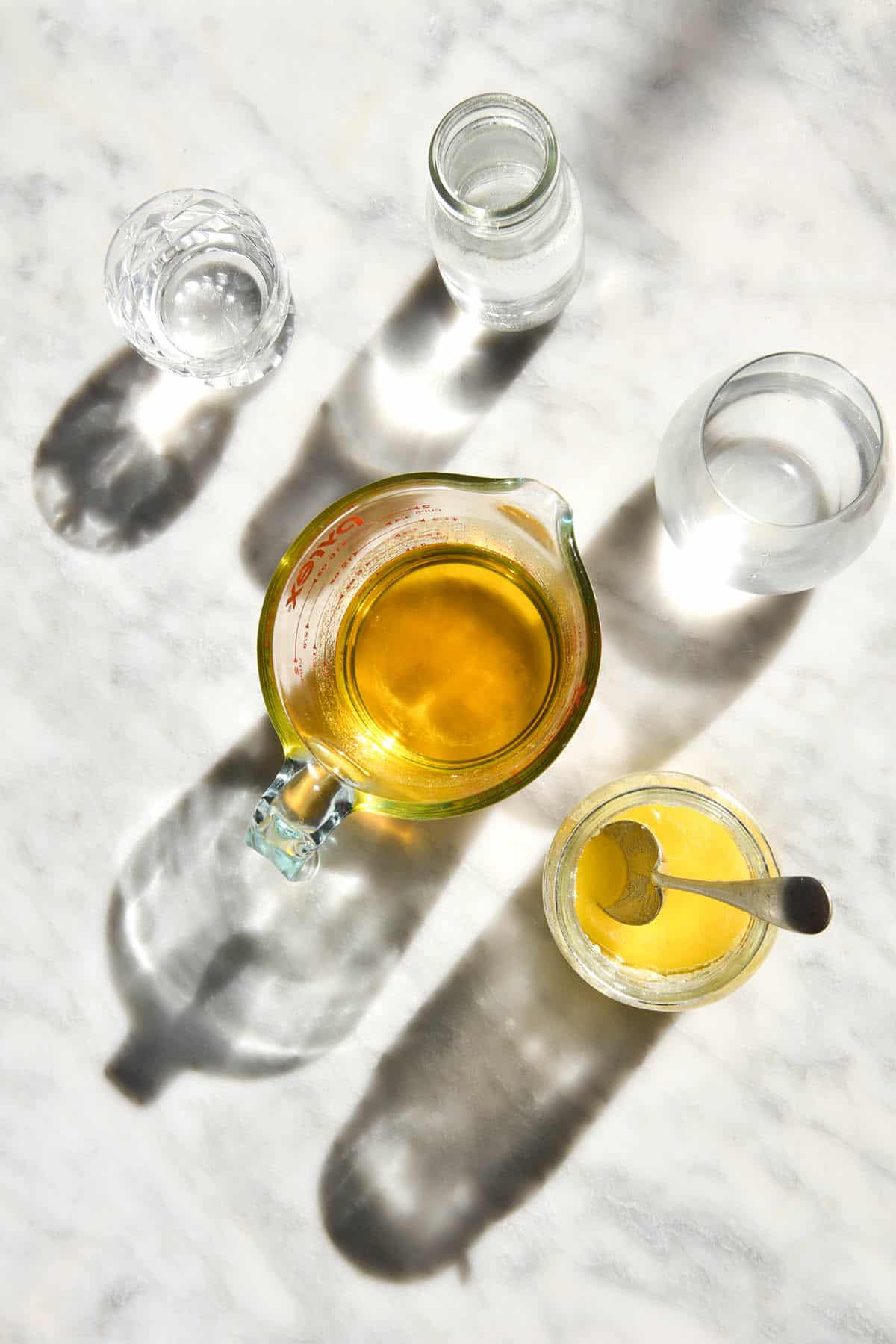 Shahi paneer (vegan option)
This shahi paneer is one of my earliest low FODMAP Indian recipes. It's a favourite of mine at Indian restaurants, and it's a favourite at home, too.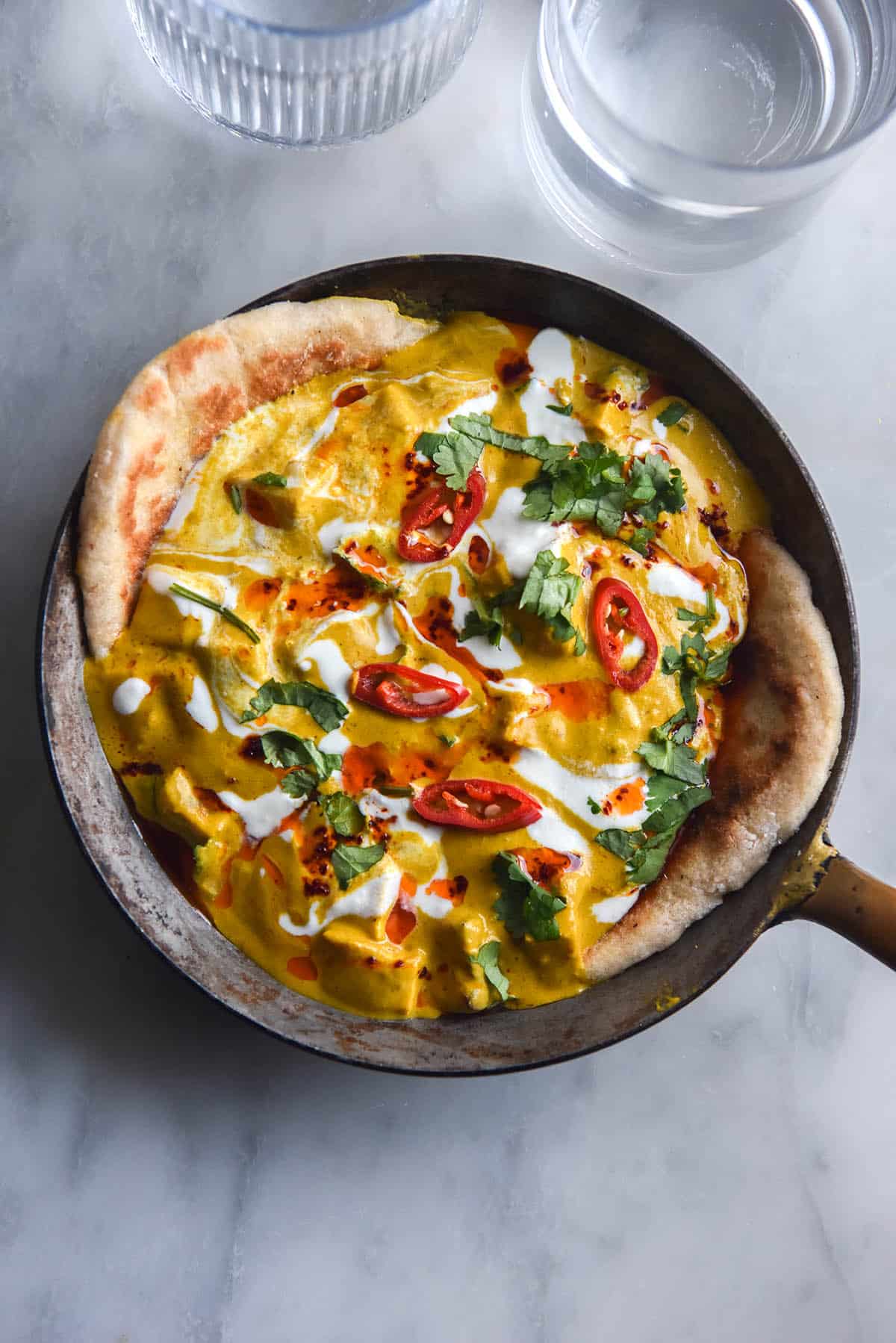 Lactose free paneer
Homemade paneer is surprisingly easy to make. Use lactose free milk, and you've got yourself some lactose free paneer. Better yet? The homemade variety is so much cheaper and better tasting than the stuff at the supermarket (In Australia, at least). A win win.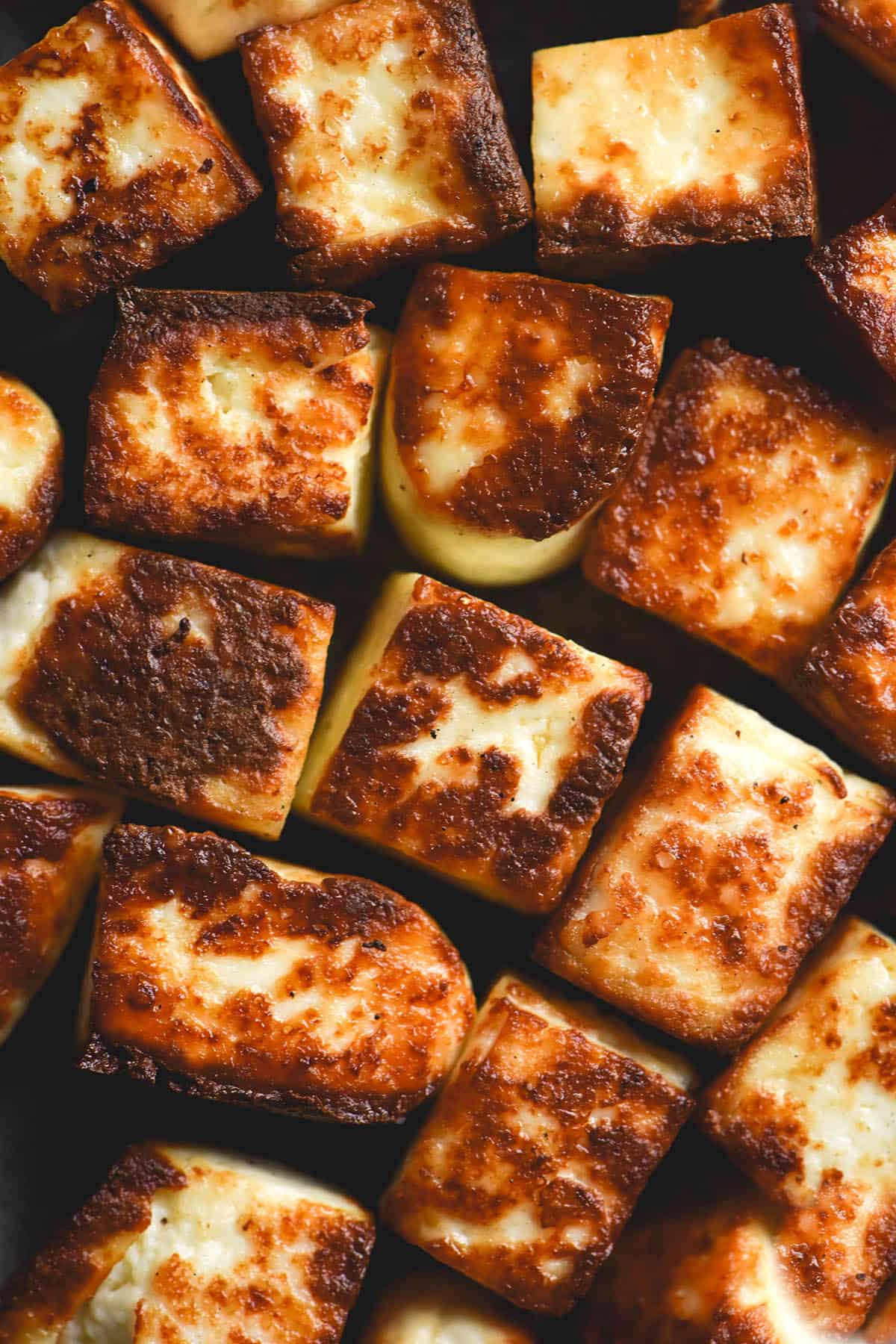 Low FODMAP, gluten free Malai Kofta
Delicious potato and paneer dumplings in a rich low FODMAP curry gravy. Does it get any better?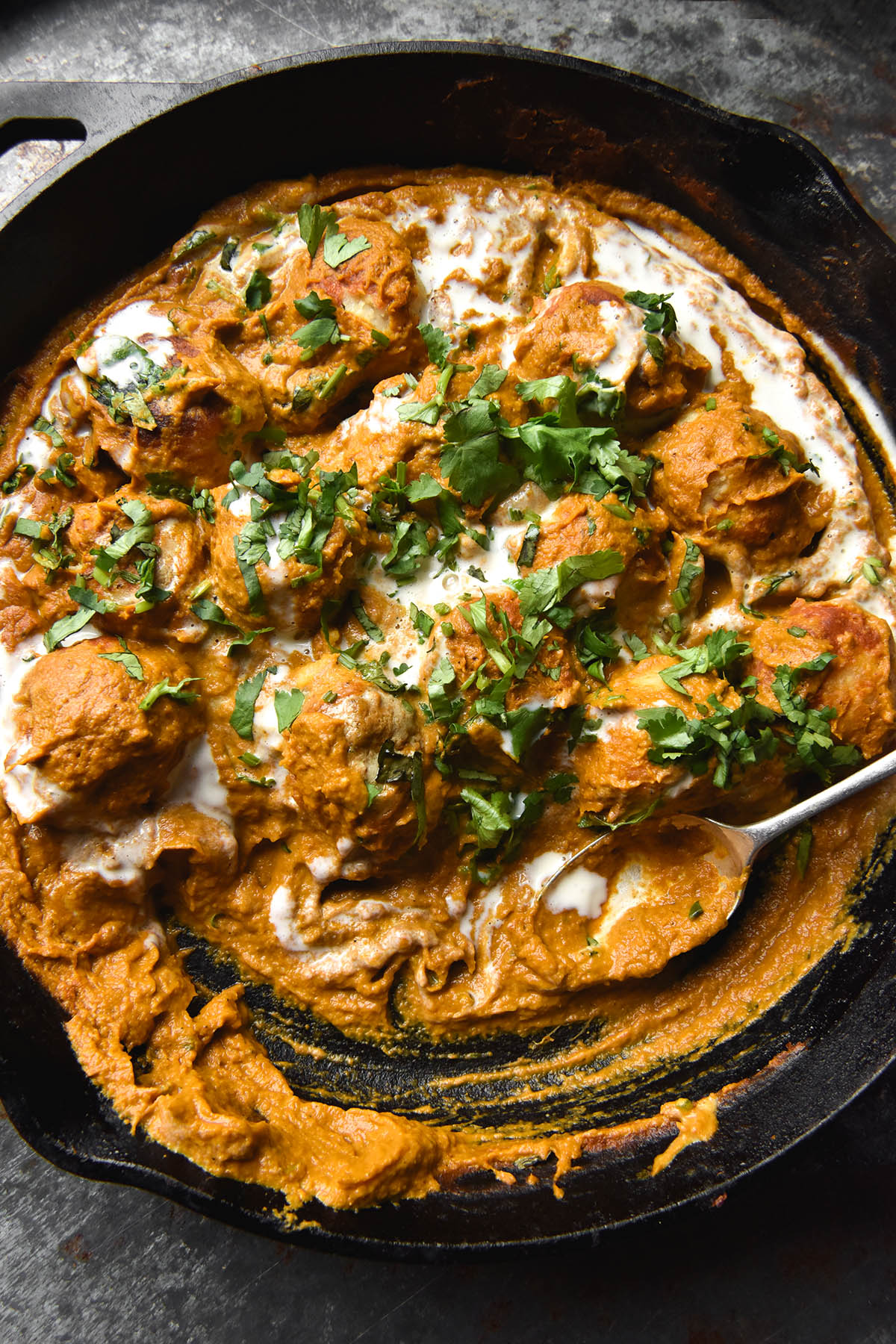 Low FODMAP Aloo Paratha
Gluten free, egg free flatbread stuffed with a delicious spiced potato filling. These Aloo Paratha are gluten free, low FODMAP, nut free and vegan adaptable. They're the perfect side dish to any low FODMAP curry.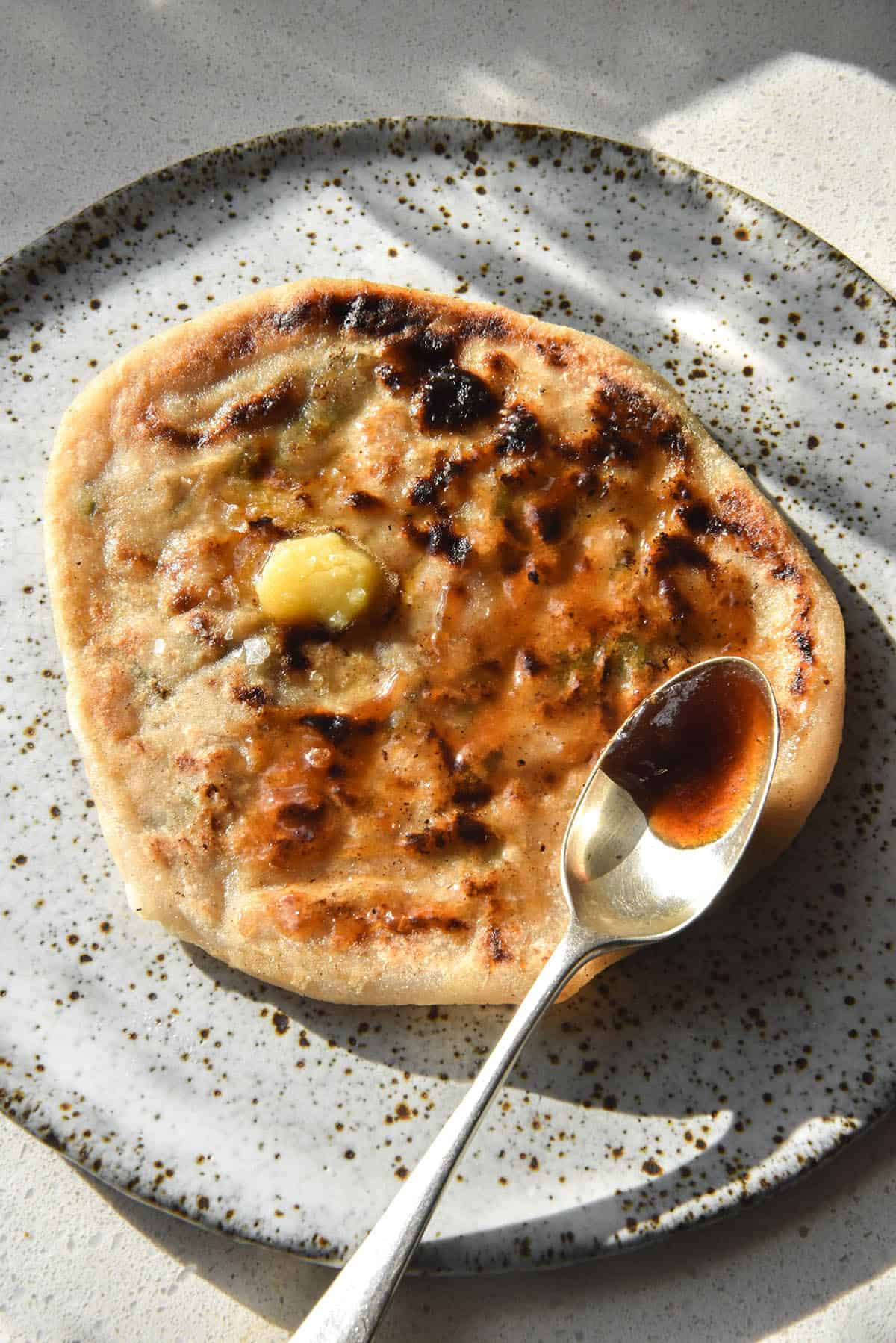 Cheat's imli (tamarind) chutney
This cheat's imli chutney is a quick and easy recipe from my cookbook, Intolerance Friendly Kitchen. It uses tamarind paste to speed up the process and keep the FODMAP content down. I love to serve it with my gluten free samosas or Aloo Paratha.
Low FODMAP paneer curry
Can you tell I enjoy paneer? This low FODMAP paneer curry combines my homemade paneer recipes with my low FODMAP curry sauce. It's rich, delicious and made without any onion or garlic.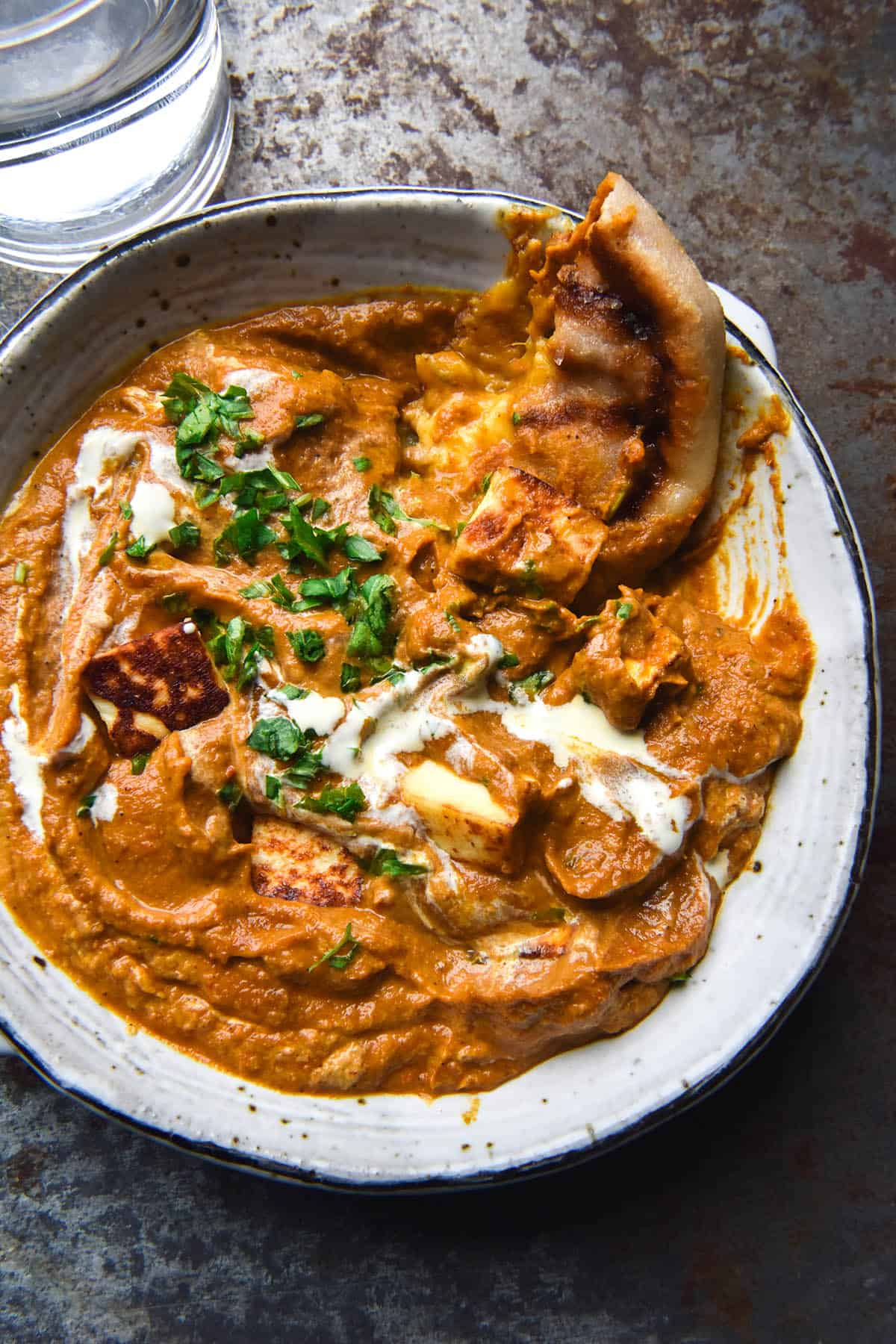 Low FODMAP 'not quite daal'
Of all my low FODMAP Indian recipes, this daal was the hardest to develop. Because lentils are a higher FODMAP ingredient, I had to bulk out the daal with lots of vegetables (hence the name: not quite daal). The result almost veers into a curried lentil soup, but is brought swiftly back into daal territory with the low FODMAP tadka.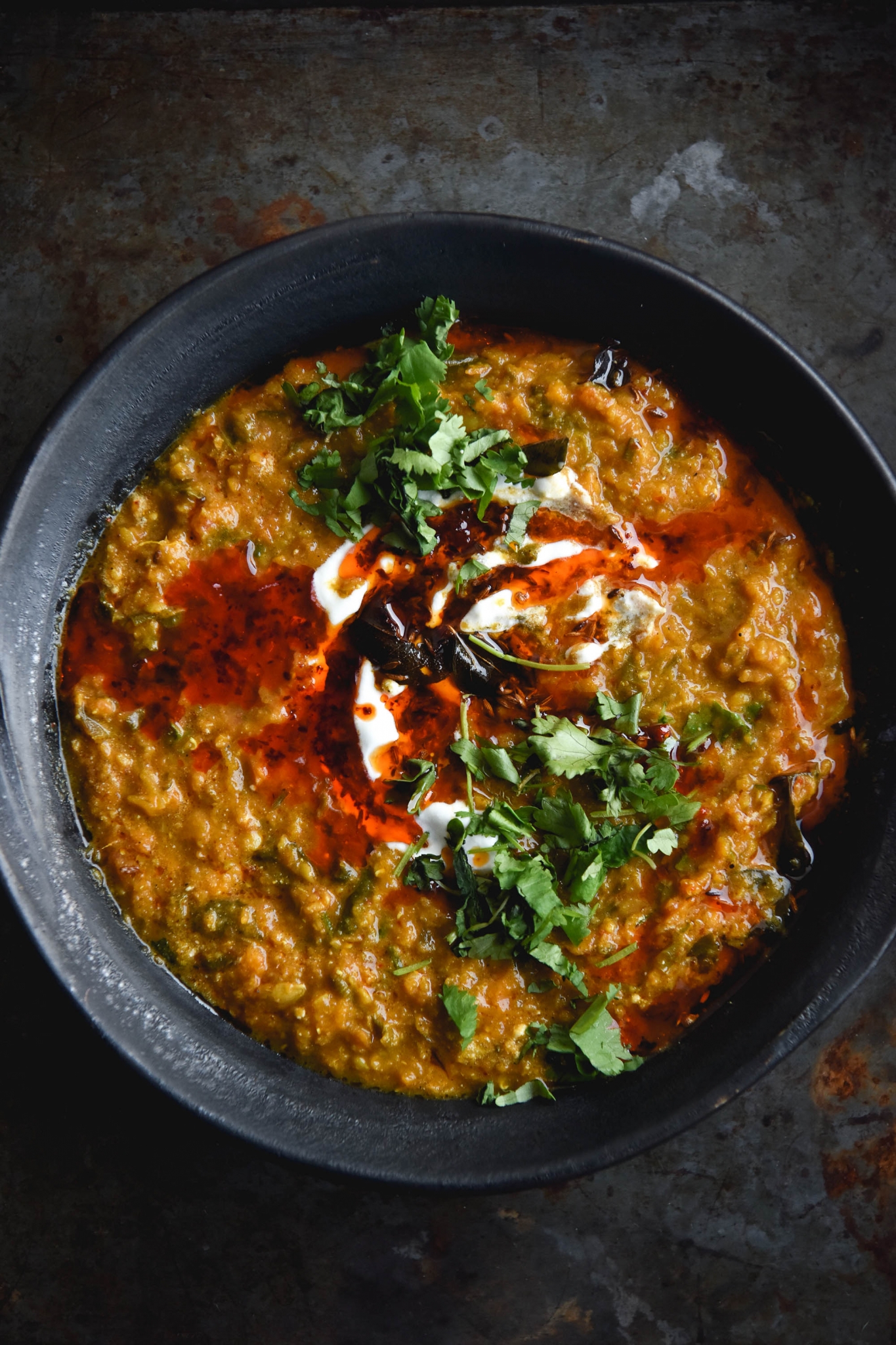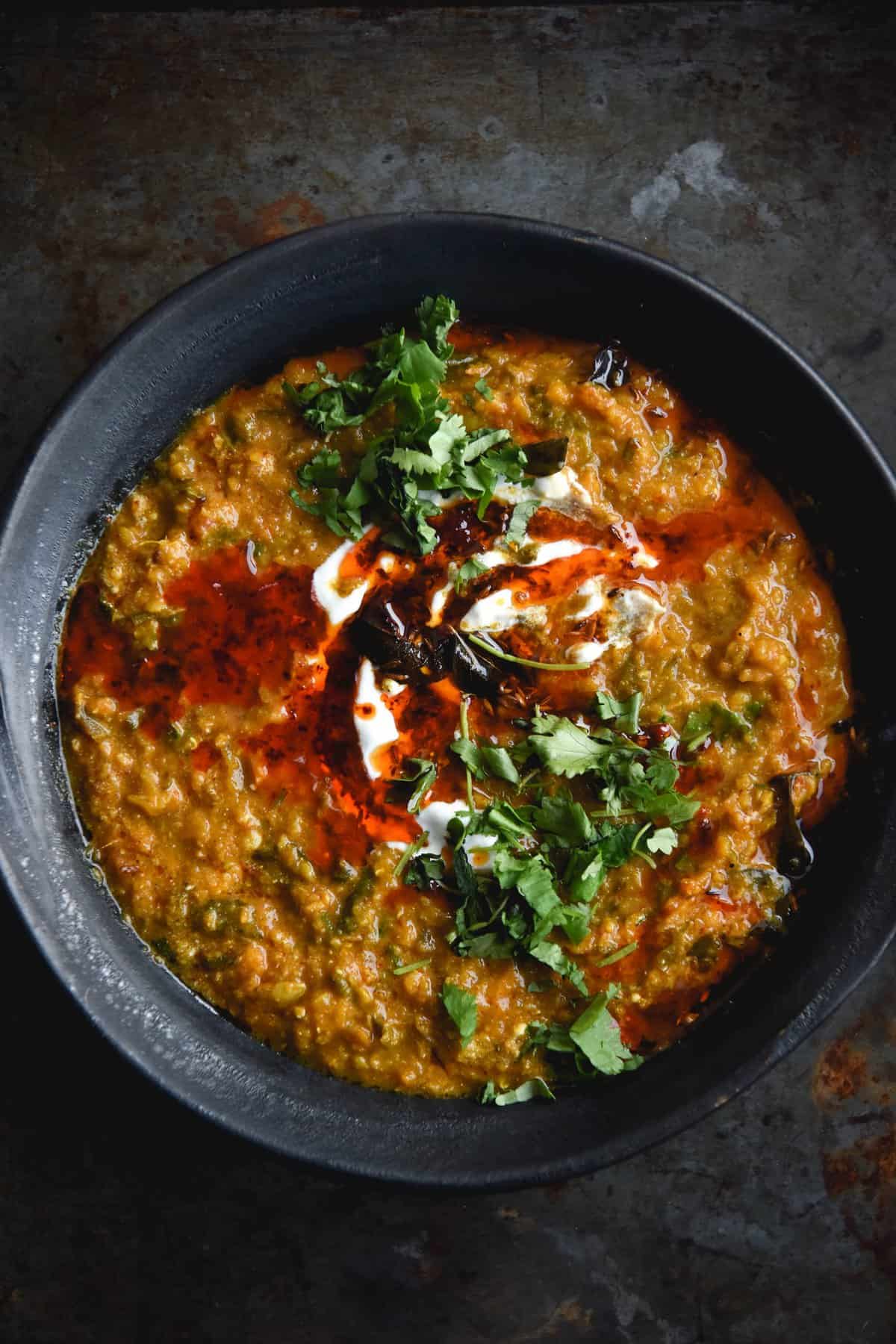 Gluten free flatbread
These gluten free flatbread are a simple accompaniment to your curry. They are xanthan gum free and nut free, and there's a yeast free option (that has a vegan option) as well.