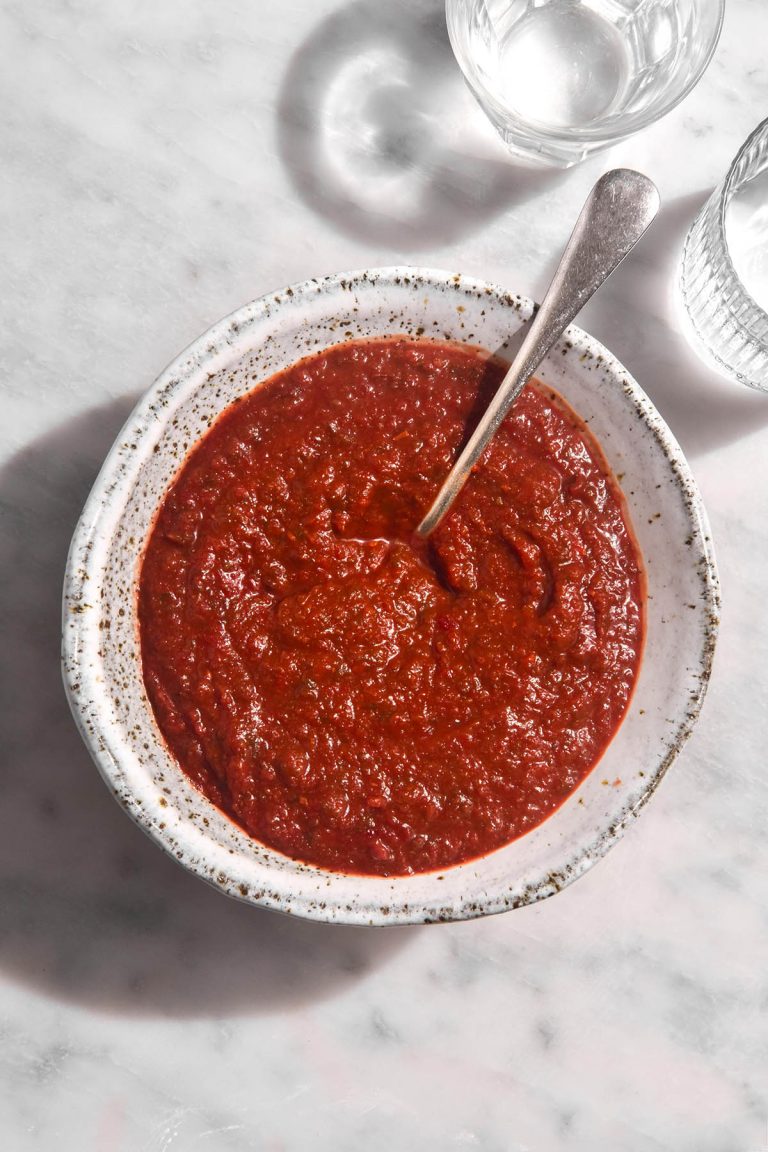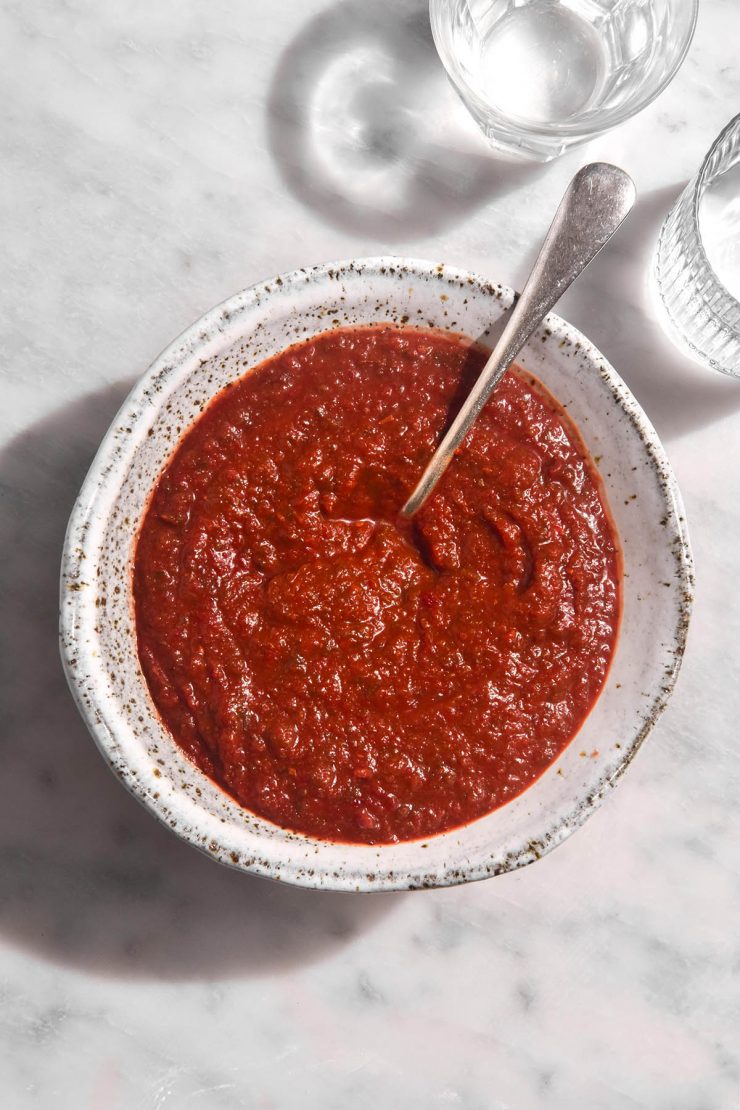 If you're in the FODMAP world, you'd remember the collective panic when Monash lowered the FODMAP threshold for tomatoes. Although we needn't change how many tomatoes we eat if they're well tolerated, it still felt like a blow. I decided to develop this low FODMAP Nomato sauce to help lower the overall tomato content in my tomato based recipes for those who struggle with too many tomatoes.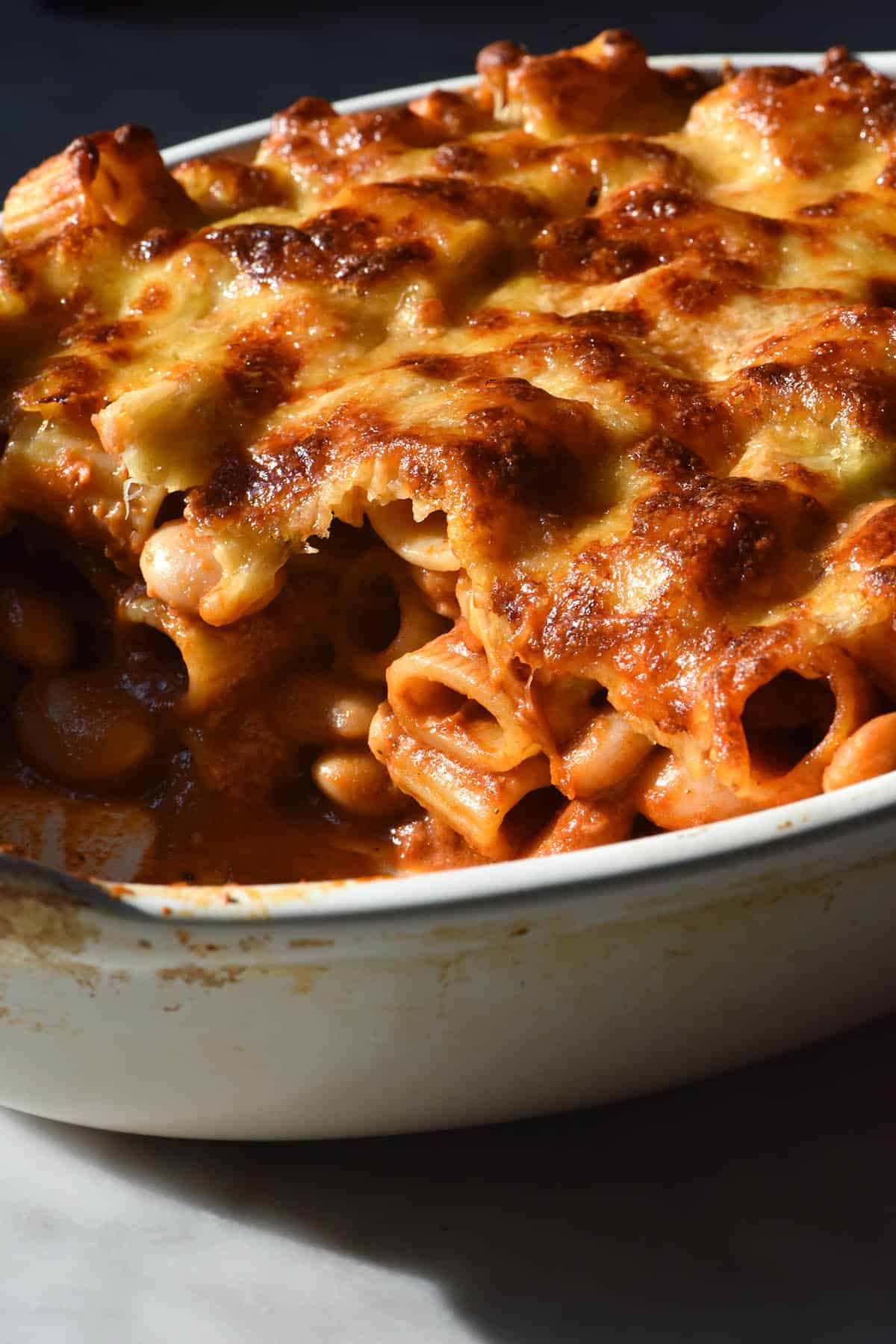 Low FODMAP Nomato sauce
This low FODMAP Nomato sauce is gluten free, vegan, and contains no onion or garlic. It is AIP (autoimmune protocol) compliant and is also nightshade free. Although it contains lemon juice, this Nomato sauce is lower histamine too. In the substitution section I'll discuss ways to replace the lemon juice, if you need to.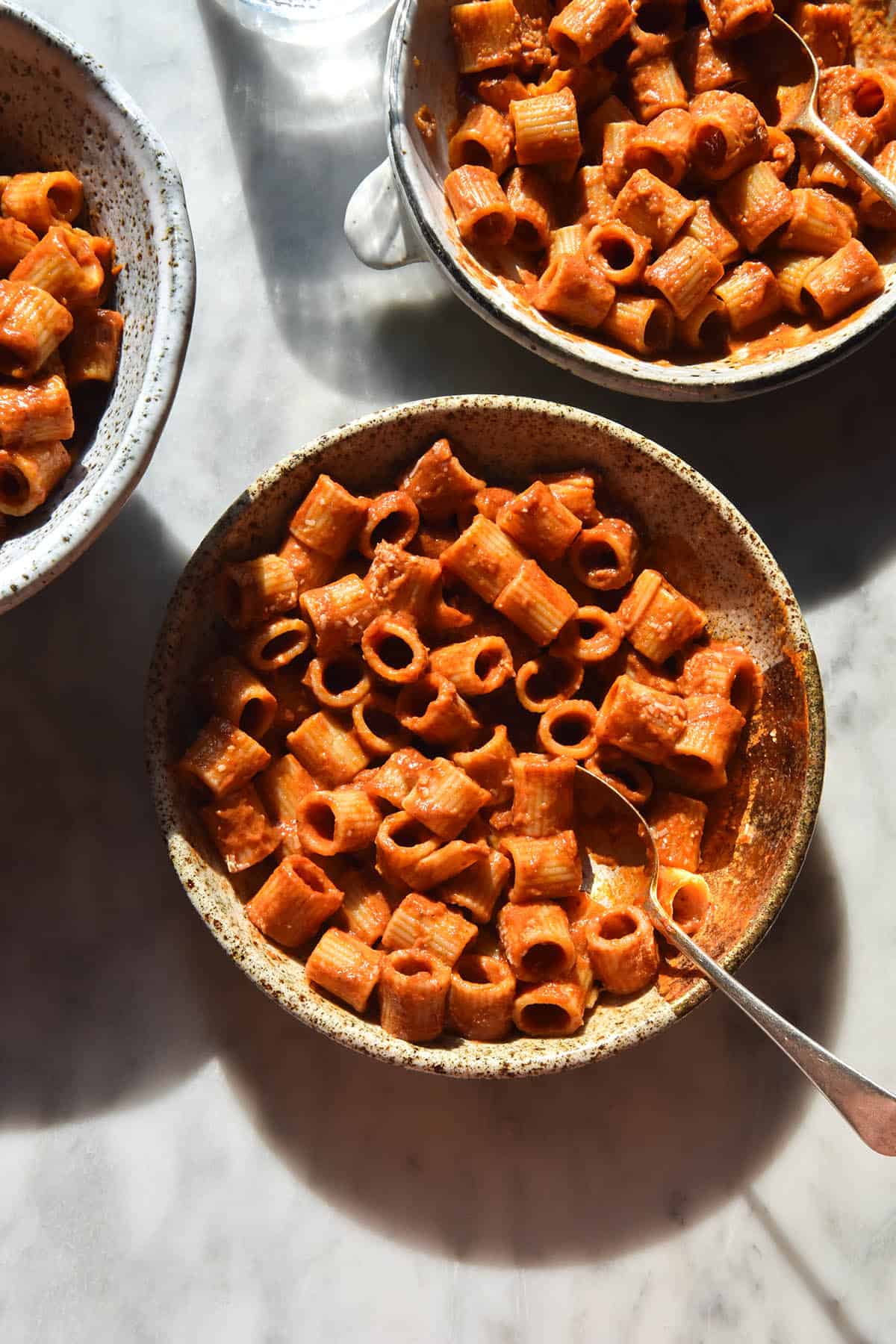 What is Nomato sauce?
Nomato sauce is simply tomato sauce made without tomatoes. This recipe is designed to work in a number of applications – as passata, tinned tomatoes, pizza sauce or pasta sauce.
It's simple to make, freezes really well and doubles as a low FODMAP, low fructose tomato soup. As a bonus, it's also undetectably packed with vegetables!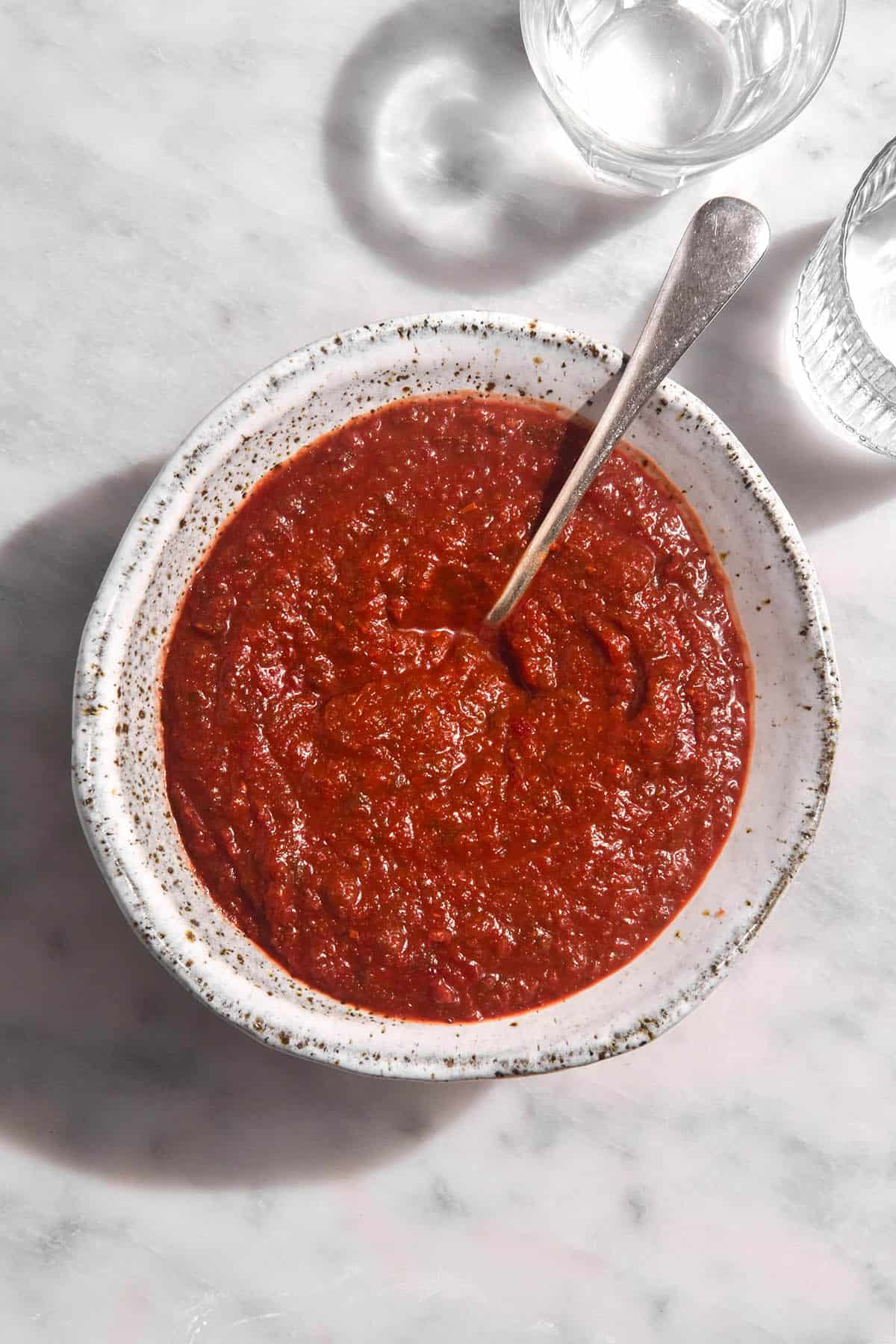 Where can I use this low FODMAP Nomato sauce?
Anywhere you'd regularly use passata, tinned tomatoes, pasta sauce or pizza sauce. You can adjust the thickness of the sauce to suit your intended purpose, too, which is an added bonus.
Some low FODMAP recipes or mine where you can use this sauce include: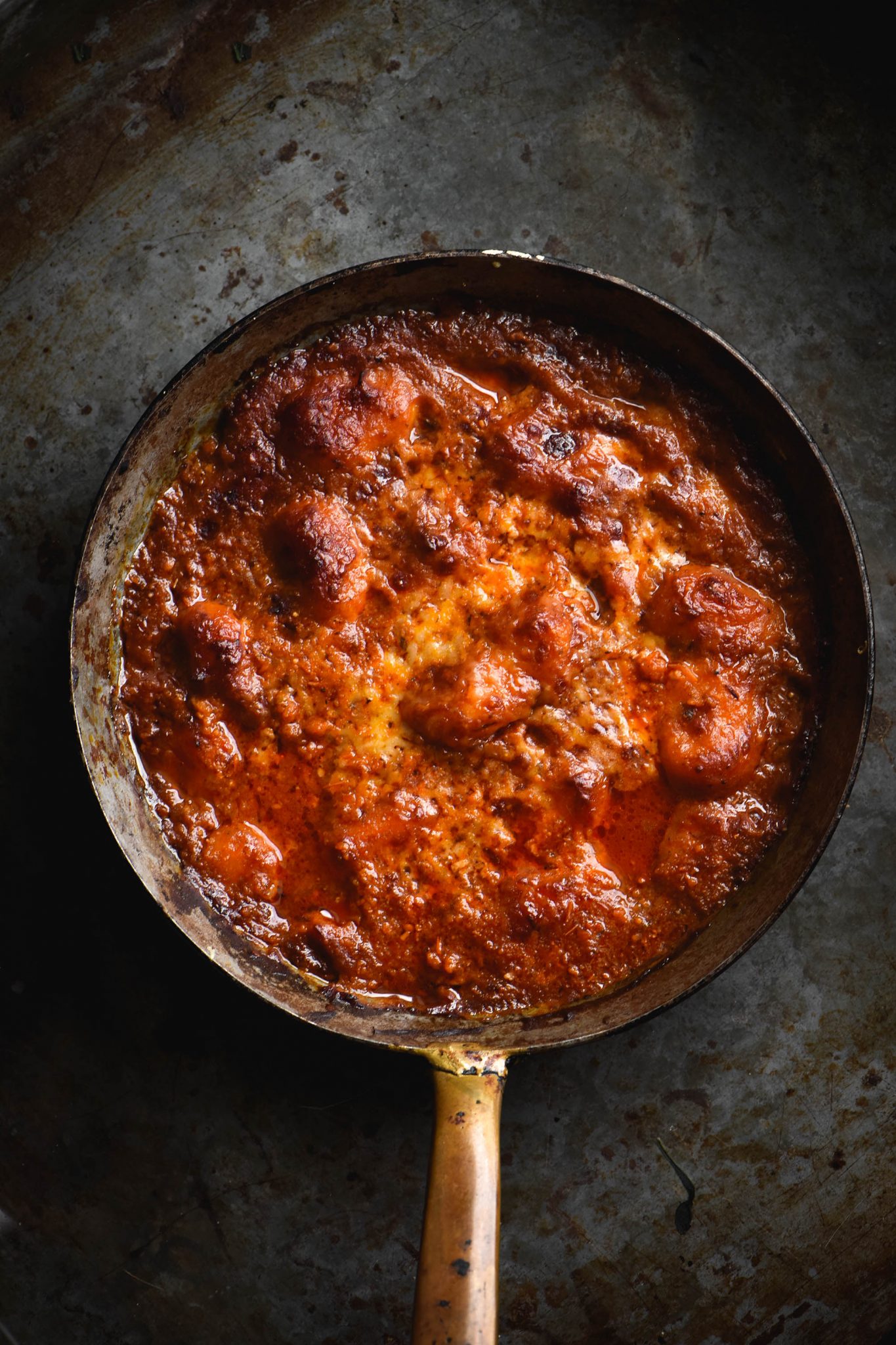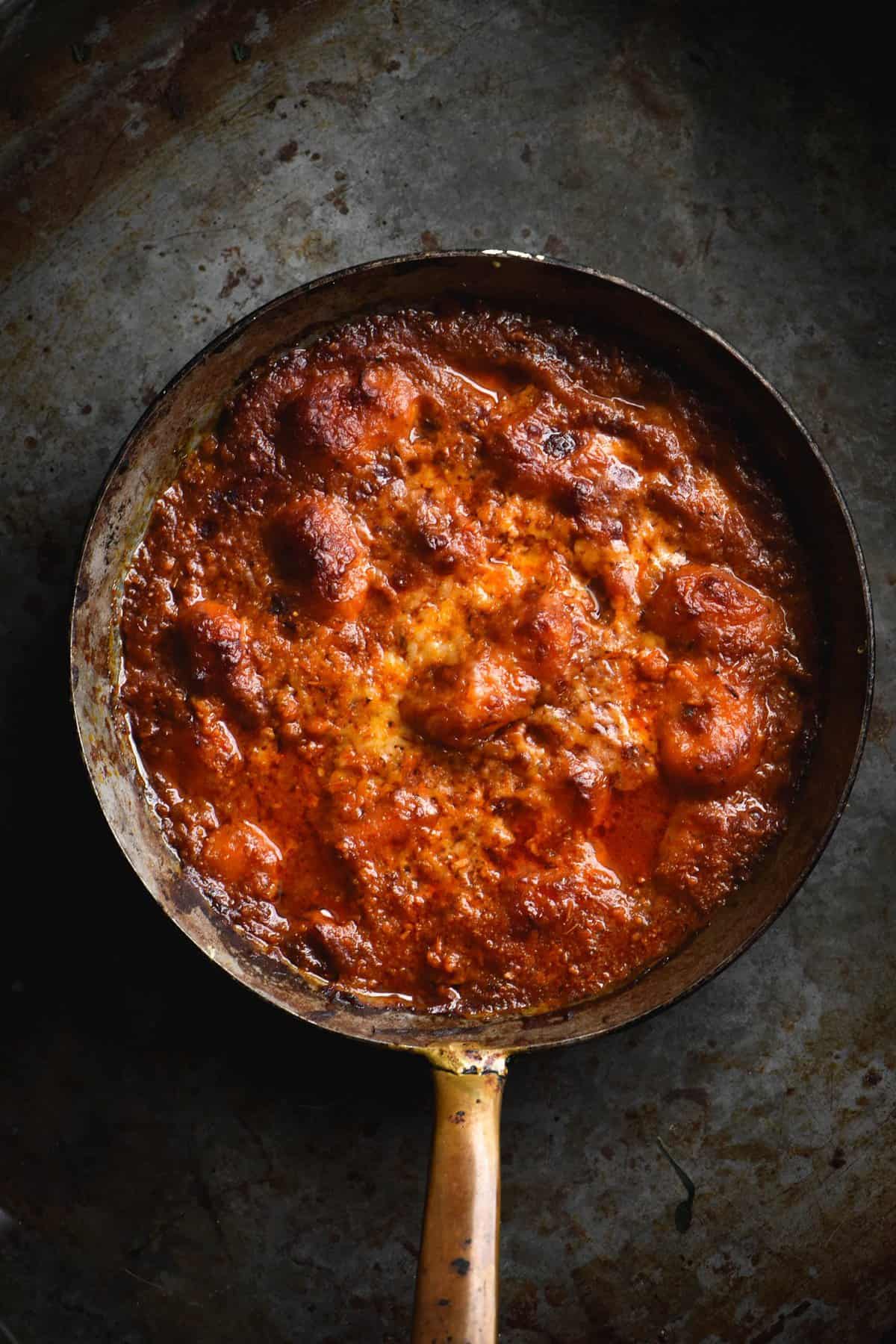 Recipe notes
Beetroot is included in this recipe for colour and earthy flavour. However, this isn't an exact science. You might find that the beetroot doesn't give your Nomato sauce enough colour. In which case, I suggest (and use!) the humble old red food colouring. You eat with your eyes and an orange coloured Nomato sauce isn't fooling anyone. I don't understand the demonisation of food colouring on occasion, but do whatever works for you.
On the note of beetroot, I recommend grating it or chopping it finely. It cooks slower than the other vegetables. When you throw it into the pot in large chunks, it will hold up the cooking process. Everything needs to be fully cooked before you blend the sauce.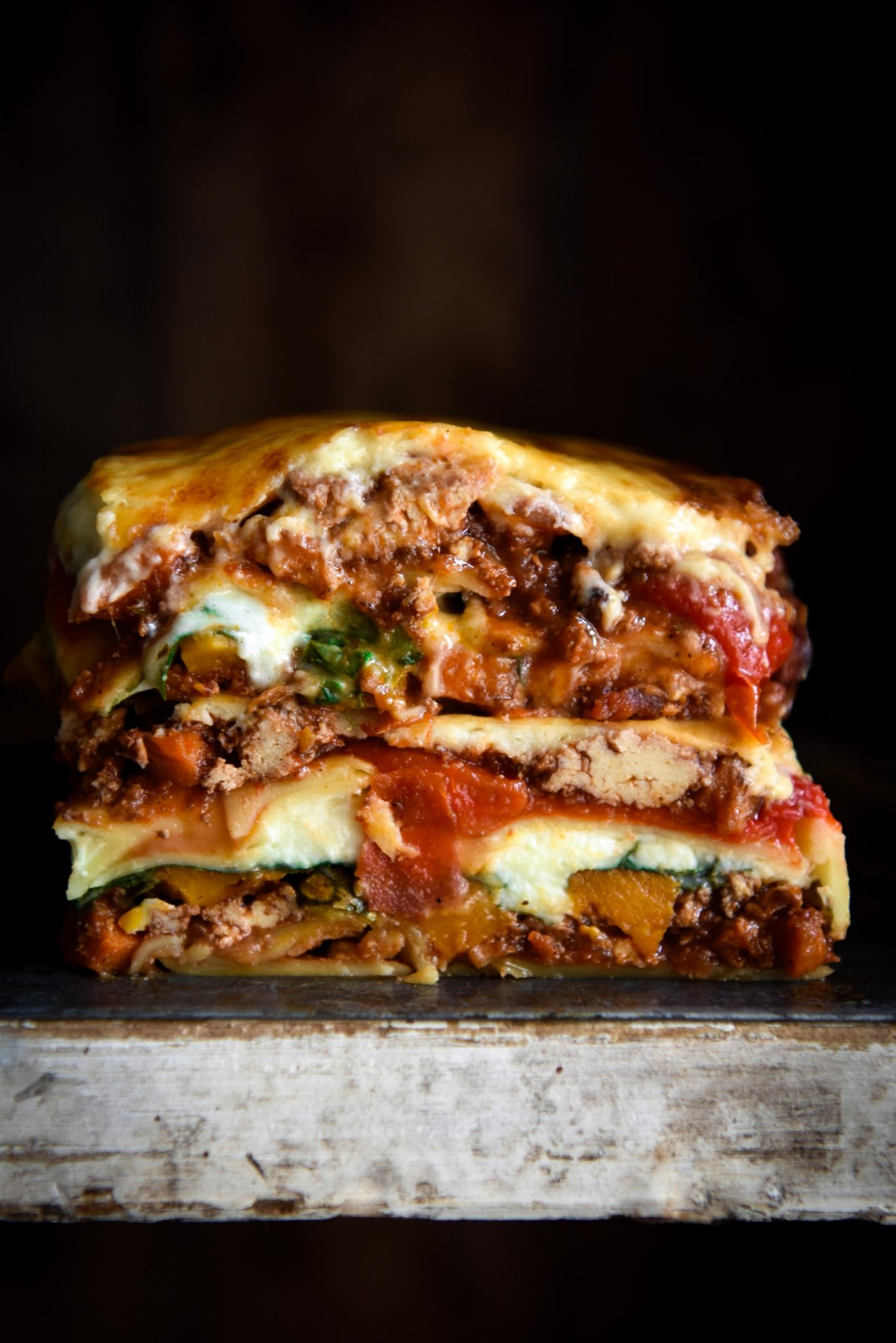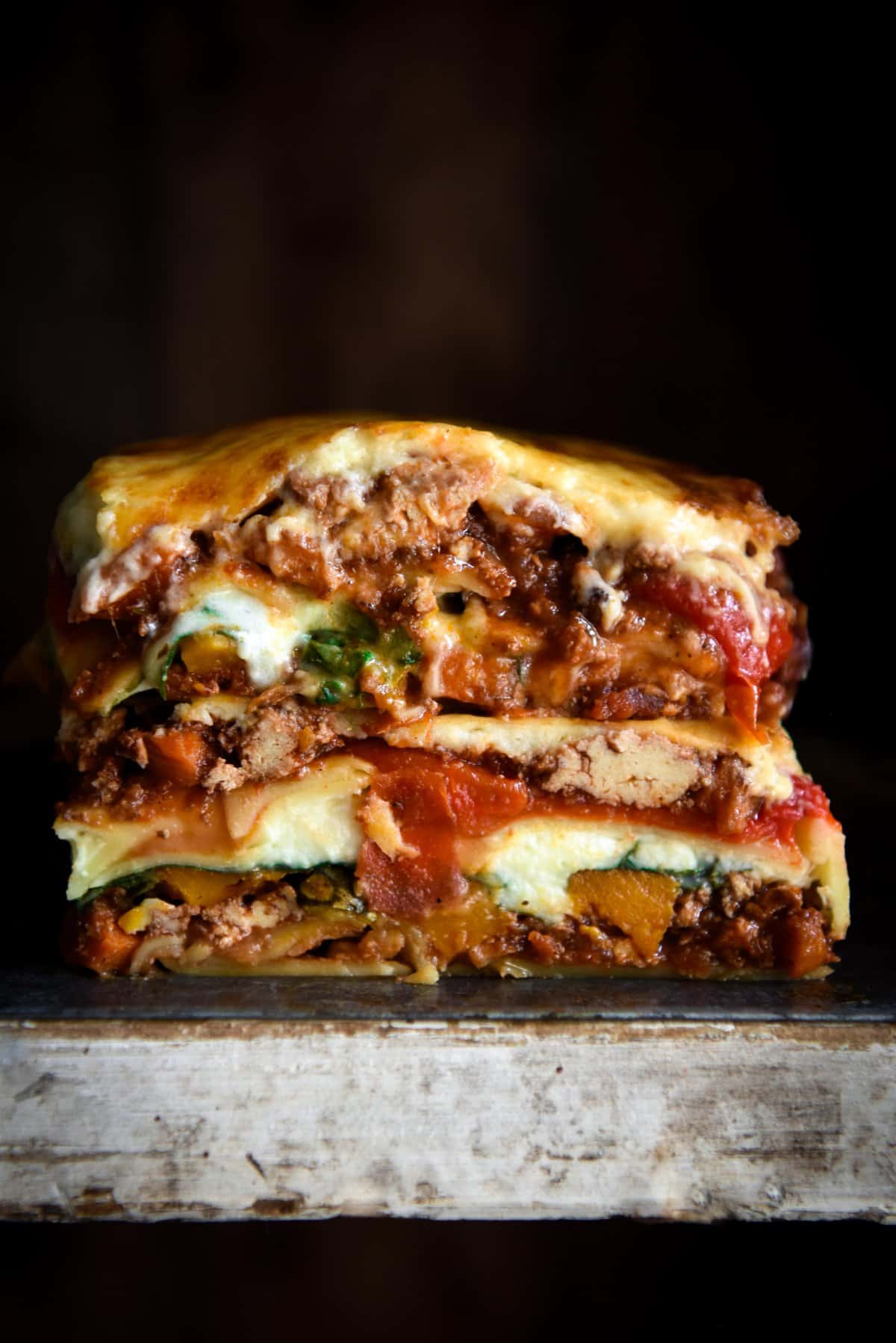 How to adjust the flavour profile of your low FODMAP Nomato sauce
A basil and oregano based Nomato sauce doesn't fit seamlessly with every style of dish. Although it works perfectly for Italian inspired dishes, it's less appropriate for a Mexican inspired chilli.
The simplest way to adjust this Nomato sauce for other cuisines is simply to omit the basil and oregano. Because it is a base for the dish, it needn't have bold flavours. Think of it like a tin of plain tomatoes – it acts as a bulking ingredient that provides a base note of flavour and acidity. The flavour will be added to the dish separately.
If you're so inclined, however, you can play around with some flavours that suit the dish you intend to make. Some suggestions:
Some fresh or dried sage for Italian based dishes (if you have some lying around)
Coriander (roots and stems) for Indian or Mexican inspired dishes
Flat leaf parsley for Mediterranean inspired dishes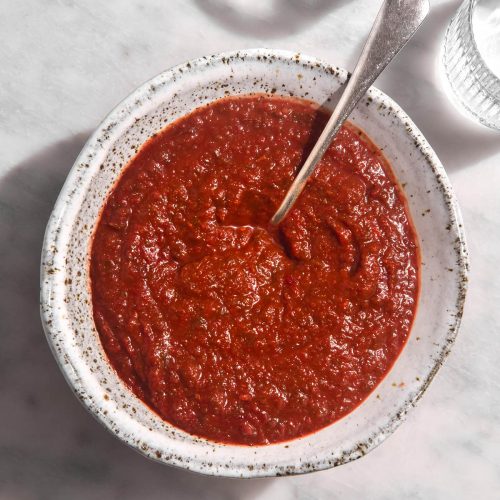 Low FODMAP Nomato sauce
*Cups and tablespoons are in Australian measures. Use gram weights for international accuracy.
Ingredients
For the Nomato sauce:
60

ml

(3 tablespoons)* oil or garlic infused ghee, see notes section

1

bunch spring onion greens

chopped (75g)

1

bunch of basil

chopped and woody stems removed (75g)

100

g

beetroot

chopped into small pieces

750

g

Kent or Japanese pumpkin

skin removed and chopped into small/medium pieces

500-1000

ml

(2-4 cups)* water or low FODMAP vegetable stock, as needed

40

ml

(2 tablespoons)* Tamari or gluten free soy sauce

40

ml

(2 tablespoons) balsamic vinegar, lemon juice or red wine vinegar

2

tablespoons

dried oregano

Seasoning

to taste
Optional ingredients:
1/2

– 1 tablespoon maple syrup or sweetener of choice

this will depend on how sweet your pumpkins are

Extra lemon juice
Instructions
Preheat a soup pot over a medium heat. Add the oil or ghee and heat for a minute or so. Add the spring onion greens and allow them to sizzle, cooking until fragrant.

Add the basil, beetroot, pumpkin and 500ml (2 cups) of water or stock and stir to combine. Add the Tamari, balsamic vinegar and oregano and stir again.

Place the lid on and cook the sauce for 15-25 minutes or until the vegetables are completely cooked. Add water as necessary, but try not to add too much. You can add more later to achieve the right consistency, but you can't take it back.

Once the vegetables are completely cooked, use a soup stick to blend until you reach a passata consistency. You can also use a blender, but only blend warm things in a blender with an air hole as blenders like Nutribullet will explode with hot liquid in them (there's nowhere for steam to escape).

Once blended, taste and adjust for seasoning. Add salt and pepper to taste, along with some maple syrup and/or lemon juice to achieve a tomato like taste.

Use the nomato sauce wherever you would use tinned tomatoes, passata or pasta sauce. See the notes in the body of the post about adjusting the flavour profile to suit the dish you're making.