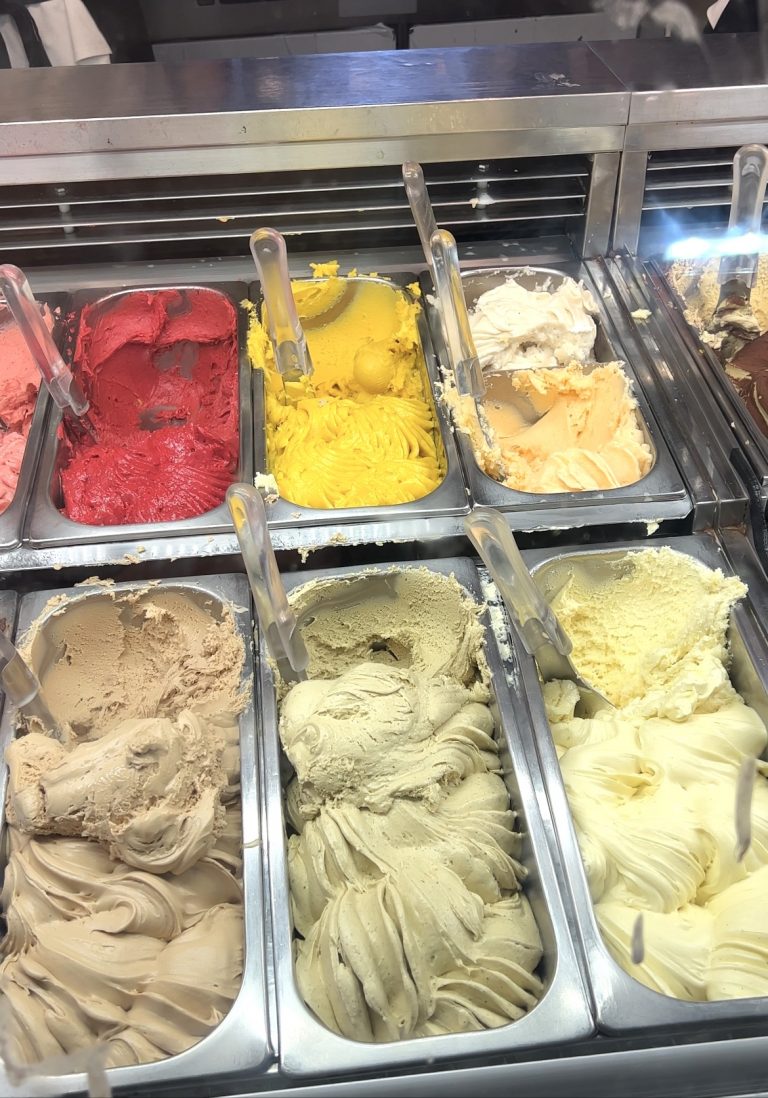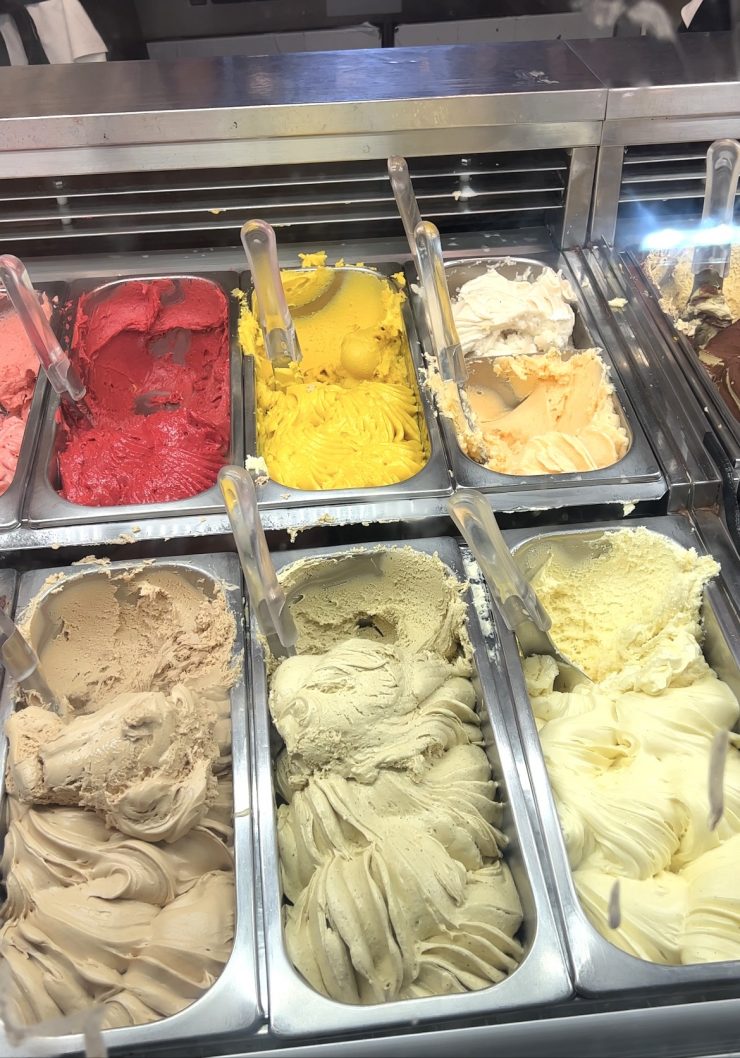 I recently spent 48 hours in one of my favourite cities with the sole intention of finding the best gelato in Rome. I'm lucky enough to have been to Rome a number of times, so I have seen all the major attractions and experienced the sights. This trip, as short as it was, was purely for the gelato.
Best gelato in Rome
What struck me most during my gelato adventure was just how impossible it is to find THE best gelato. Unless you get the exact same flavours at the same time, in the same mood and same place, it will always be an unfair fight. Which is all to say: take my reviews with a grain of salt. I might not have chosen the right flavour. What I consider to the best gelato might not be the same for you.
I can say this for certain though: all the gelato I had was undeniably delicious. Get a gelato at any one of these places and you'll be eating the best gelato in Rome.
Gelato #1: Fatamorgana
I actually added Fatamorgana to my agenda on a whim while I was looking at the map and realised I was nearby. Because I only had one afternoon (I arrived in Rome from Catania around 3pm and left that night) I figured 5 gelati might be excessive. It was indeed excessive, but absolutely worth it.
I am the newest hype girl for Fatamorgana, and this is for a few reasons. Firstly, the black sesame, chocolate and banana flavour was out of control good. Aside from the strawberry I had in Palermo, this was the best flavour I ate on my month long trip.
Secondly, there were a variety of really interesting and exciting flavours. The basil, walnut and honey flavour I got as my second scoop is the perfect example of that. I really appreciate the creativity and experimentation that goes into those sorts of flavours. Of course, if traditional flavours are your thing, they have got those as well.
Finally, the location(s) and the ambiance. The location I visited was the one on Via dei Chiavari, but they have another in Trastevere and one nearer the Colosseum. It was busy and there was only one staff member on, but there was an efficient ticket system that meant nobody was pushing in. Make sure you get a ticket when you enter to avoid being pushed down the line.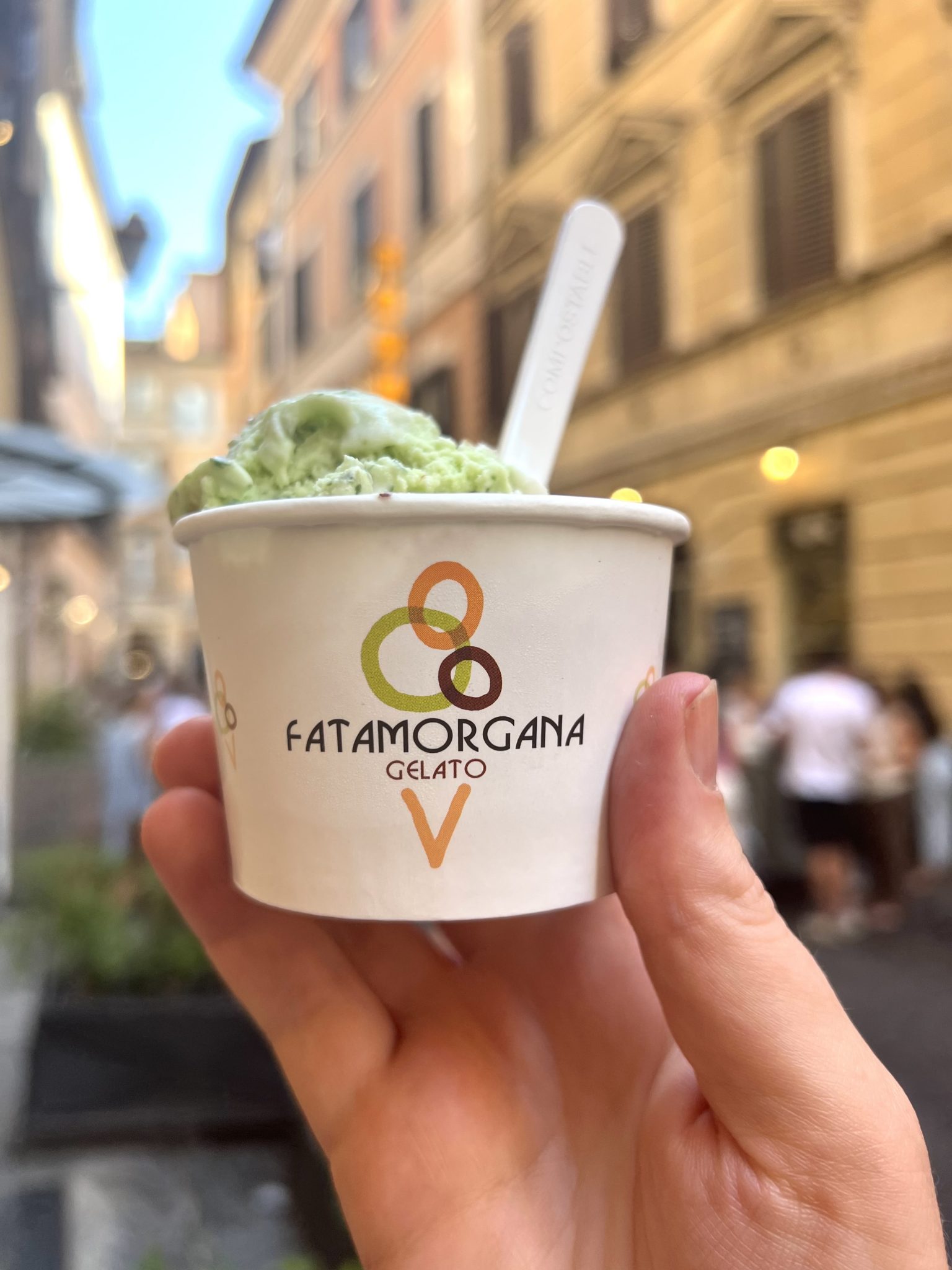 Gelato #2: Günther
I stayed in Pantheon square for the first night of my trip and only realised I was so close to a Günther gelato shop the next morning when I got coffee at Sant' Eustachio Il Caffè. Just a hot tip for a cool treat after you visit the Pantheon.
There's another Günther location nearby Ponte Sisto, a bridge that connects historic Rome with Trastevere. It's a convenient location if you're walking from one side to the other.
In terms of the gelato: the flavours were abundant, the staff lovely and my personal choices (apricot and pistachios) paid off. Great experience and great gelato.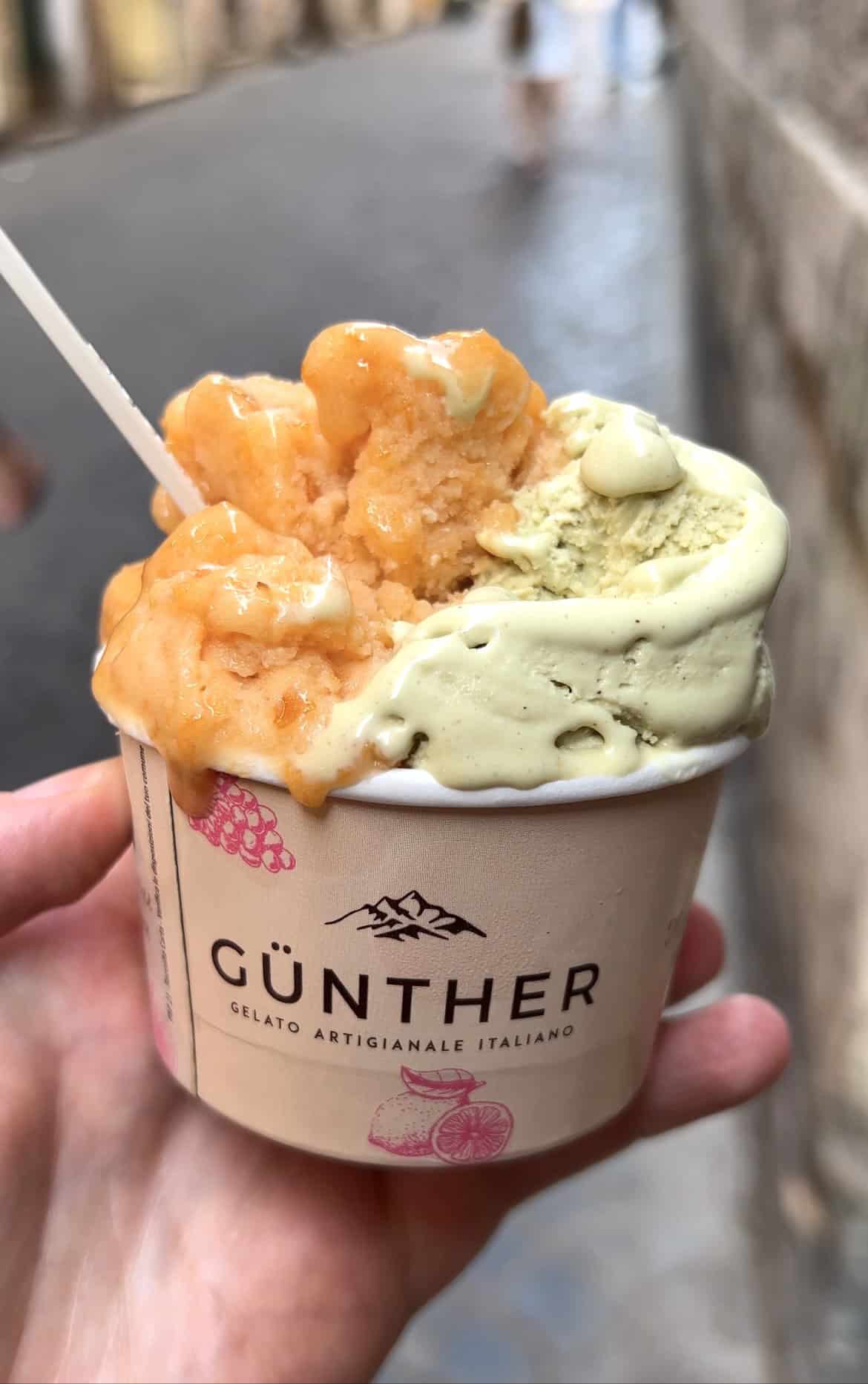 Gelato #3: Giolitti
Giolitti was my go-to when I was in Rome in my early 20s. I'm glad to report that it's still as good as I remember, 10 years (!!) later. I had three fruit sorbets which were all delicious and refreshing on a hot summer day in Rome.
With that said, the system is a bit chaotic compared to some of the other venues. You have to pay for your gelato at the front counter before you look at the flavours, and there's no sign to say what costs what (that I saw). I got a medium cup which turned out to be three flavours instead of my normal two, so I had to pick the third in a rush.
Once you pay for your gelato, you have to elbow your way to the front of an orderless mass of people to order. Unless you're a little assertive, you will there forever.
I KNOW that this pay and then order system is how it's sometimes done in Italy. Totally fine. But as someone who (silently) seethes when someone pushes in but doesn't have the guts to say anything, the transition to being the person who pushes in is hard to stomach.
Needless to say, you still need to go! Embrace the chaos, you're in Italy!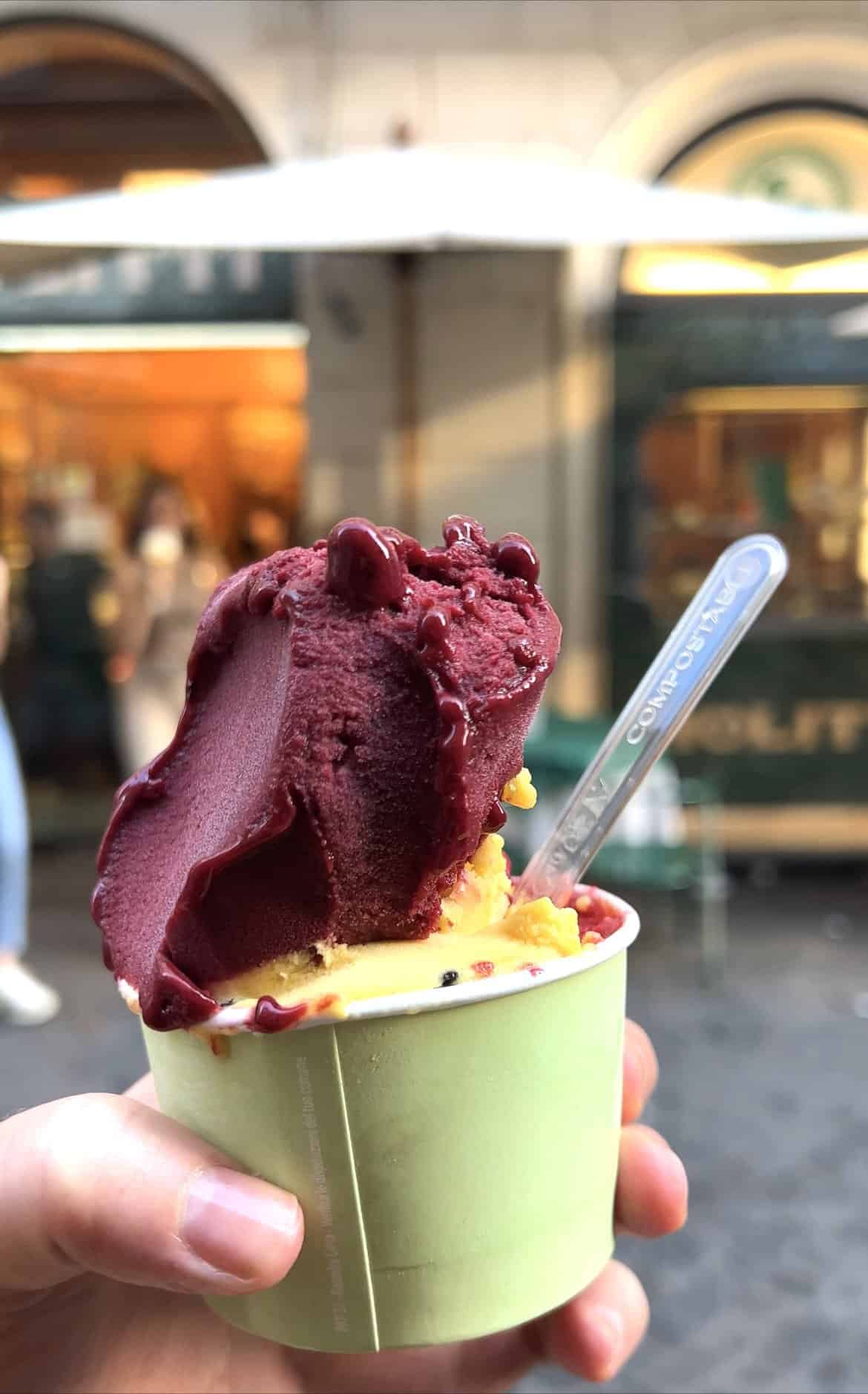 Gelato #4: Frigidarium
This was the first gelato I had in Italy after the 24 hour (extremely privileged) hellscape that is economy travel from Australia to Europe. The queue was orderly and the staff were lovely.
This was the only gelato I had on the first day in Rome (hey jetlag) and the rest of them I had three weeks later after my Sicily trip. As such, it's a little tricker to compare. That said, the flavours were delicious and the overall experience was great.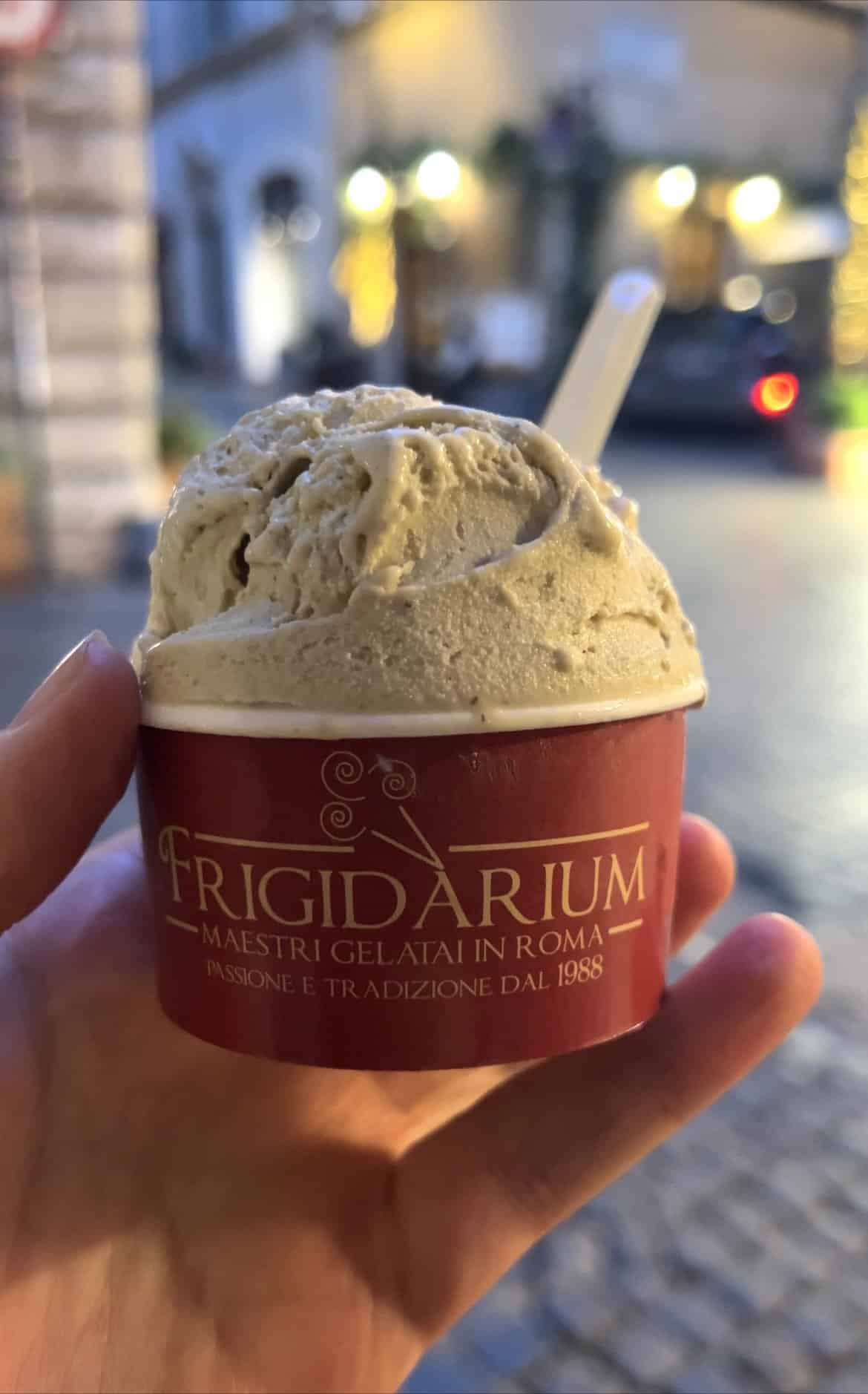 Gelato #5: Come il Latte
Firstly, can I just say that the man who served me was absolutely lovely. He went through the whole menu with me and told me what the most popular flavours were. If you can eat cones, they freshly make their own cones too.
I got strawberry for one scoop, and ricotta, pear and walnut for the other scoop. Both were lovely, but I have been comparing all the strawberry to an unbeatable strawberry gelato I had at Cappadonia in Palermo, so that's an impossible fight.
The small was smaller than at other places, which isn't always a bad thing. The location is a little further out than the rest of the venues, although it's not bad at all if you're going to Rome Termini station.
I must confess: I had flown from Catania to Rome, taken the train into Rome and then walked 30,000 steps before I got this gelato. As such, I forgot to take a photo! I have taken an image from the Come Il Latte Instagram for illustrative purposes, so image credit goes to them.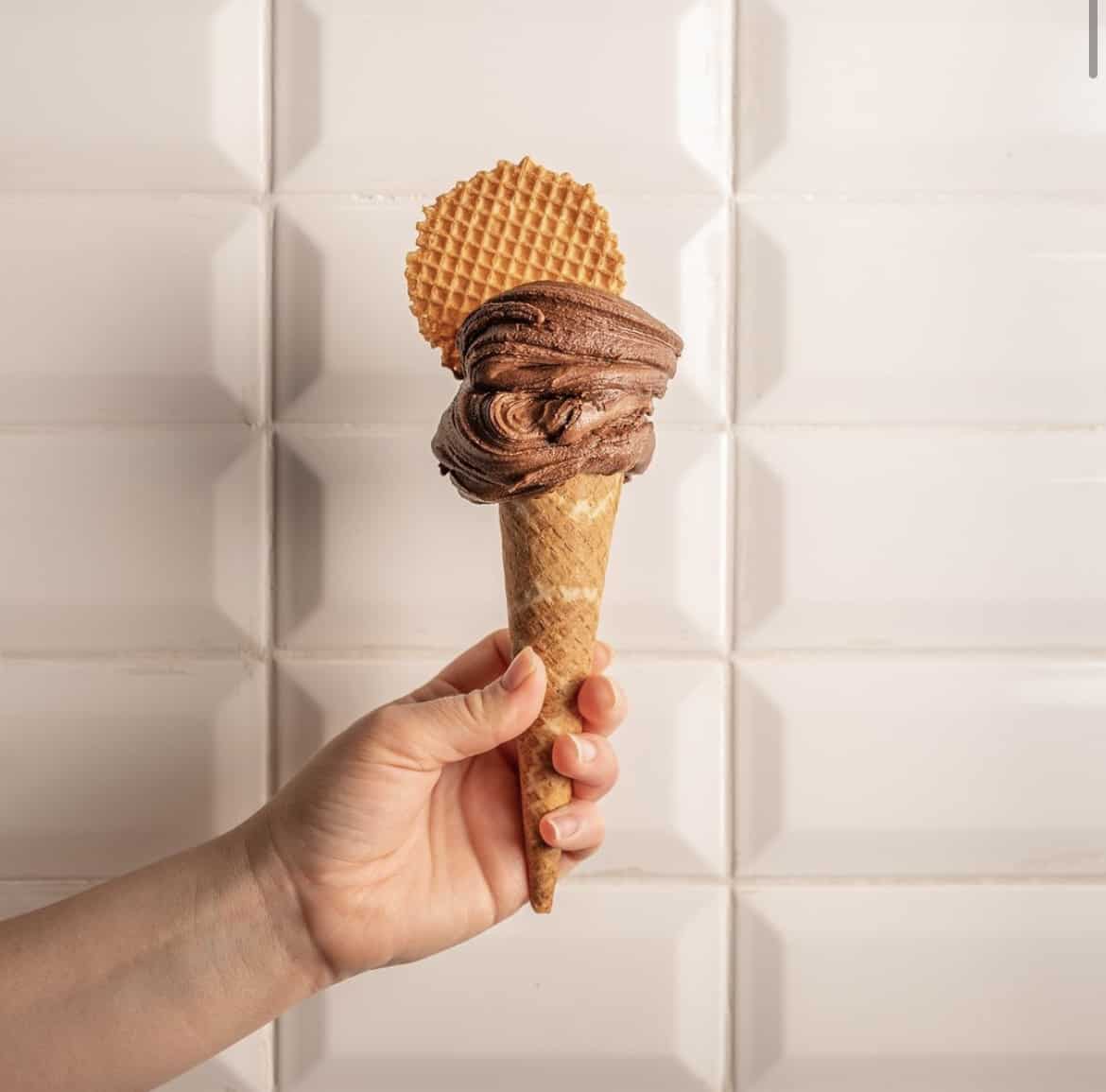 Gelato #6: Otaleg
There was only one thing that made me rate Otaleg as the lowest (of the best gelati available in a global city, though!). The peach flavour was a bit icy and boring, and this was really the only experience I had being truly underwhelmed at one of these places. I had an incredible peach gelato in Cefalu at L'Angolo delle Dolcezze, so I know it's not just a peach thing.
The pistachio flavour was nice, though, and the Trastevere location couldn't be more convenient if you're in the area (which you should be, it's glorious). It's basically right next door to Mama Eat if you're gluten free, too.
I'm 99% sure that your favourite really depends on luck and flavour choice, so I might just have chosen the wrong flavour on the wrong day. Still great gelato and still worth a visit!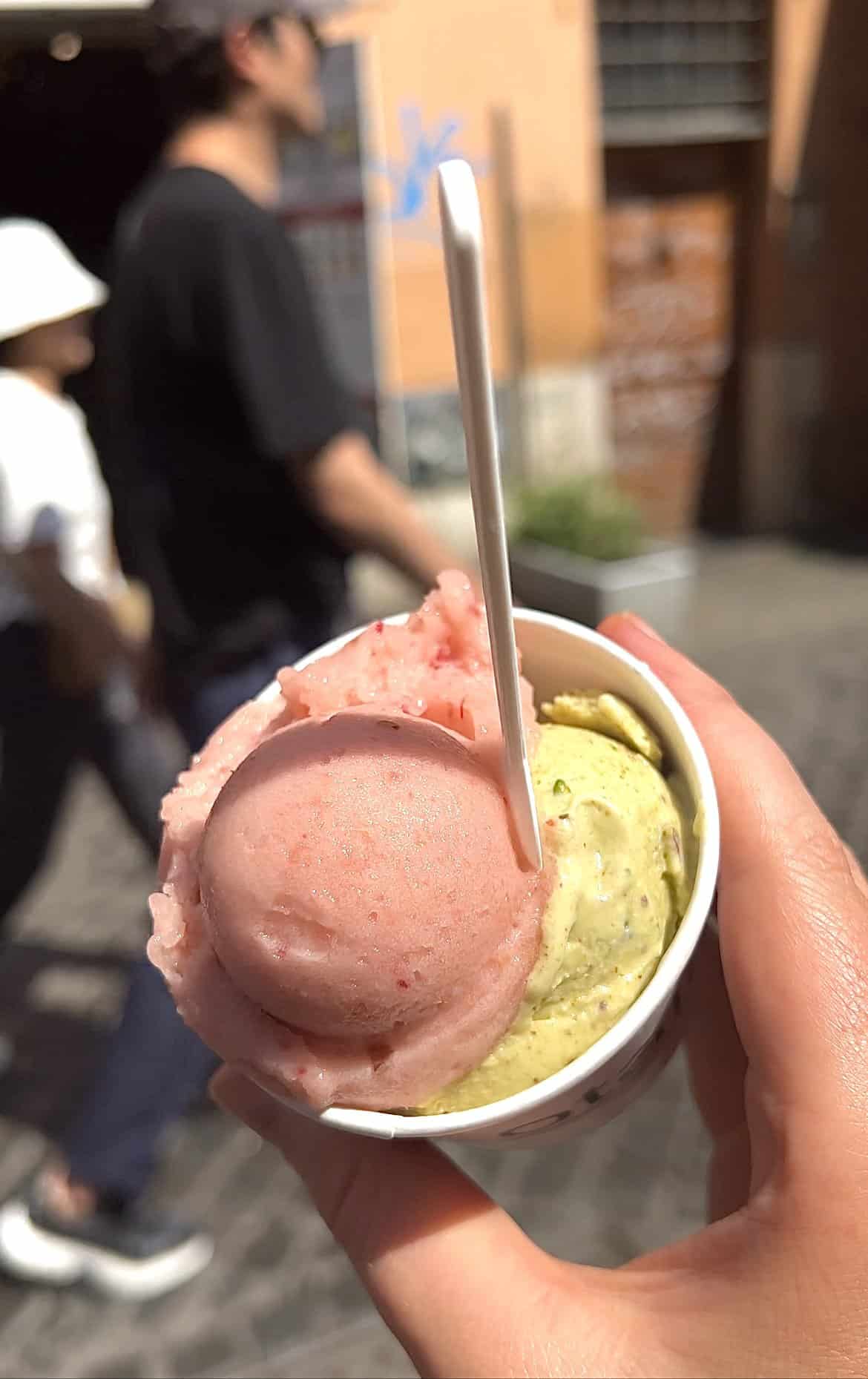 Other places recommended to me as the best Gelato in Rome
When I put a call out on Instagram to find the best gelato in Rome, I had a lot of great responses. Although I couldn't visit them all, I wanted to include them in this list. You can test them on my behalf and let me know if I have to book a ticket to head back to Rome (which we both know I do).
Gelateria Del Teatro
Fiocco Di Neve
Fior Di Neve (I'm not sure if people are conflating these two but I have added them both either way)
Il Gelato Di San Crispino
Gelateria Dei Gracchi
Fassi Gelateria
Fiordiluna
Tips for eating the best gelato in Rome
Get used to being a bit assertive in some venues (AKA Giolitti). A hard pill to swallow for some (myself included) but might never get your gelato if you don't.
Scan the front of the shop for a ticket machine or a line of people paying before you head to the gelato. You'll be pushed right down the queue if you don't follow the process of the individual shop.
I hate to say this, but I recommend getting a small (I got cups because I'm gluten free) in Roman summer. Real gelato melts quickly and heat doesn't help. I found that getting a medium cup ended up being stressful as I raced to finish it before it melted everywhere. Half of the time I ate half gelato and half soup. So! Get a small, and then you can buy another one in 15 minutes time 🙂
On the note of melting gelato: bring hand sanitiser or wipes. I don't normally condone wipes but sometimes they are necessary.
You can also use one of the many water fountains around the city to wash your hands. The water is clean, cool and you can even drink it! Deliciously refreshing on a hot day.
If you're looking for gelato and none of these are close by: make sure the shop is a gelateria artiginale. This ensures you're getting the real deal and not an icy substitute.
Gelato shops are open late in Rome, so you don't need to rush around (too much) if you plan to traipse the city for gelato like I did.
Is there somewhere else you recommend?
I thought this deserved a heading, because I want to make sure people add their recommendations. I will take any excuse to return to the Eternal city and continue my quest for the best gelato in Rome. If you know of another place that deserves to be on this list, please let me know!