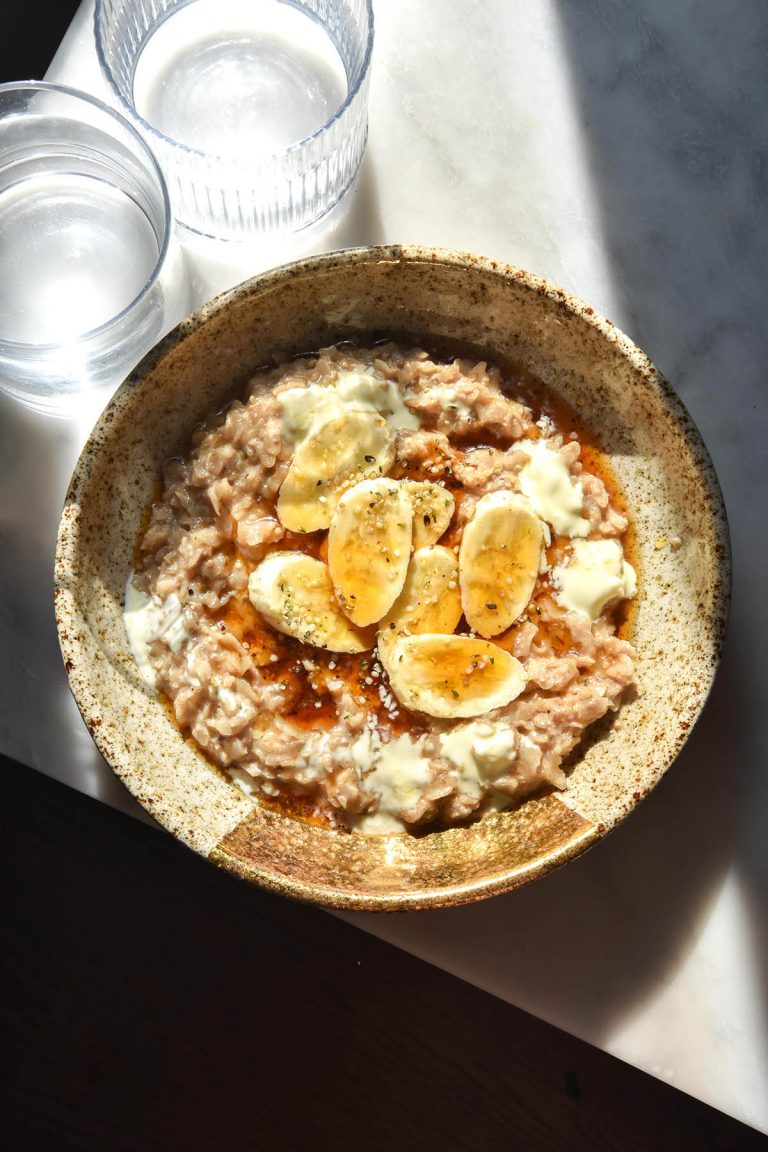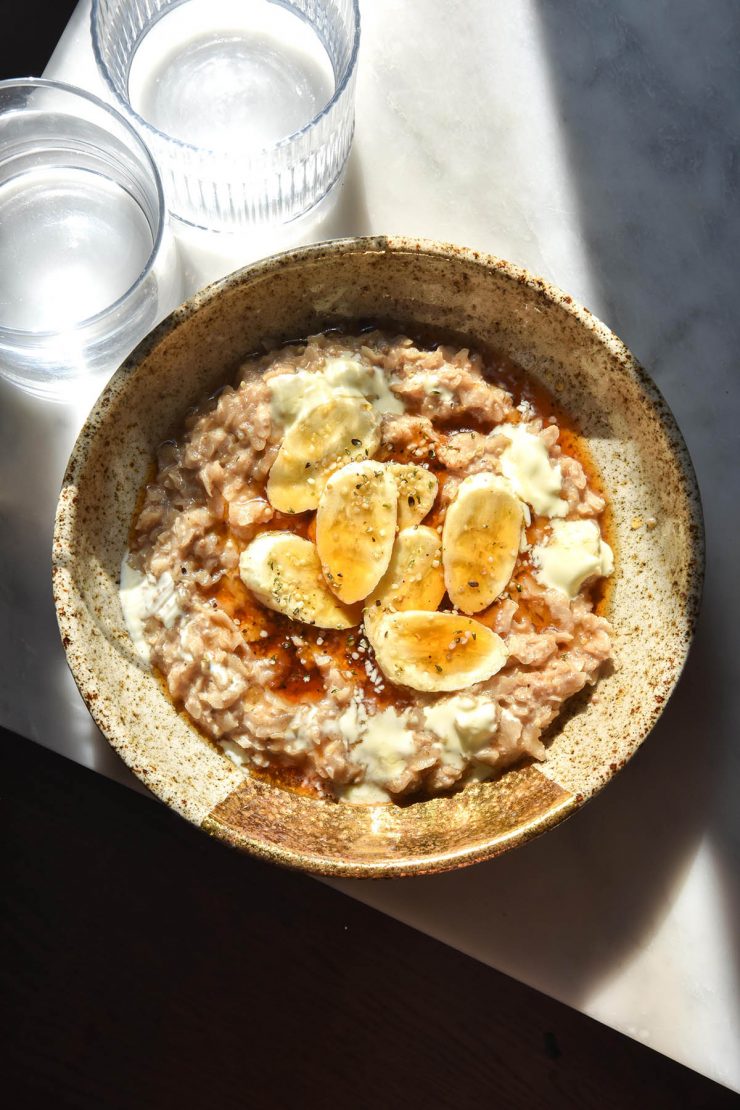 Sometimes it's a little tricky to know what to eat for breakfast on a low FODMAP diet. A lot of grains and breads are higher FODMAP, as are many fruits. I've been working on lots of new recipes recently, so I wanted to put together this list of low FODMAP breakfast ideas and recipes.
It's a collection of easy recipes from my website and my cookbook, Intolerance Friendly Kitchen. I will add to the list as I publish more breakfast recipes, so let me know if you have a specific request in the comments.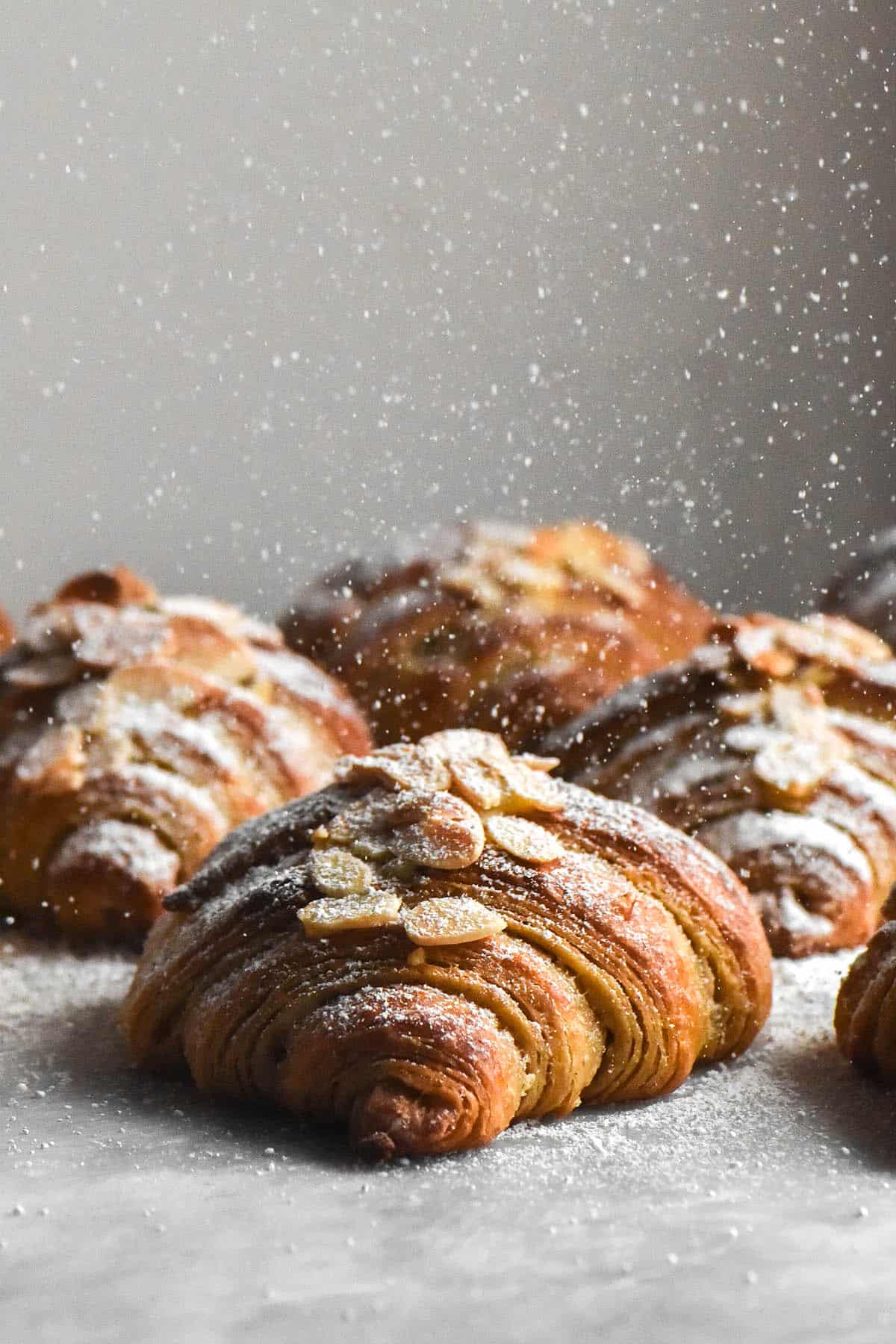 Low FODMAP breakfast ideas and recipes
These breakfast ideas and recipes are all low FODMAP and either wheat free or gluten free. They are all vegetarian or vegan, with plenty of nut free and egg free options as well. Whether you enjoy gluten free toast, porridge, sausages or croissants, there is a low FODMAP breakfast here for you.
Low FODMAP overnight oats
Oats aren't considered gluten free in Australia, but they are low FODMAP in 52g (1/2 cup) serves. These overnight oats use lactose free yoghurt and a small amount of chia seeds to keep the FODMAP content down. They are incredibly easy low FODMAP breakfast. Need them to be gluten free, too? See the gluten free version below.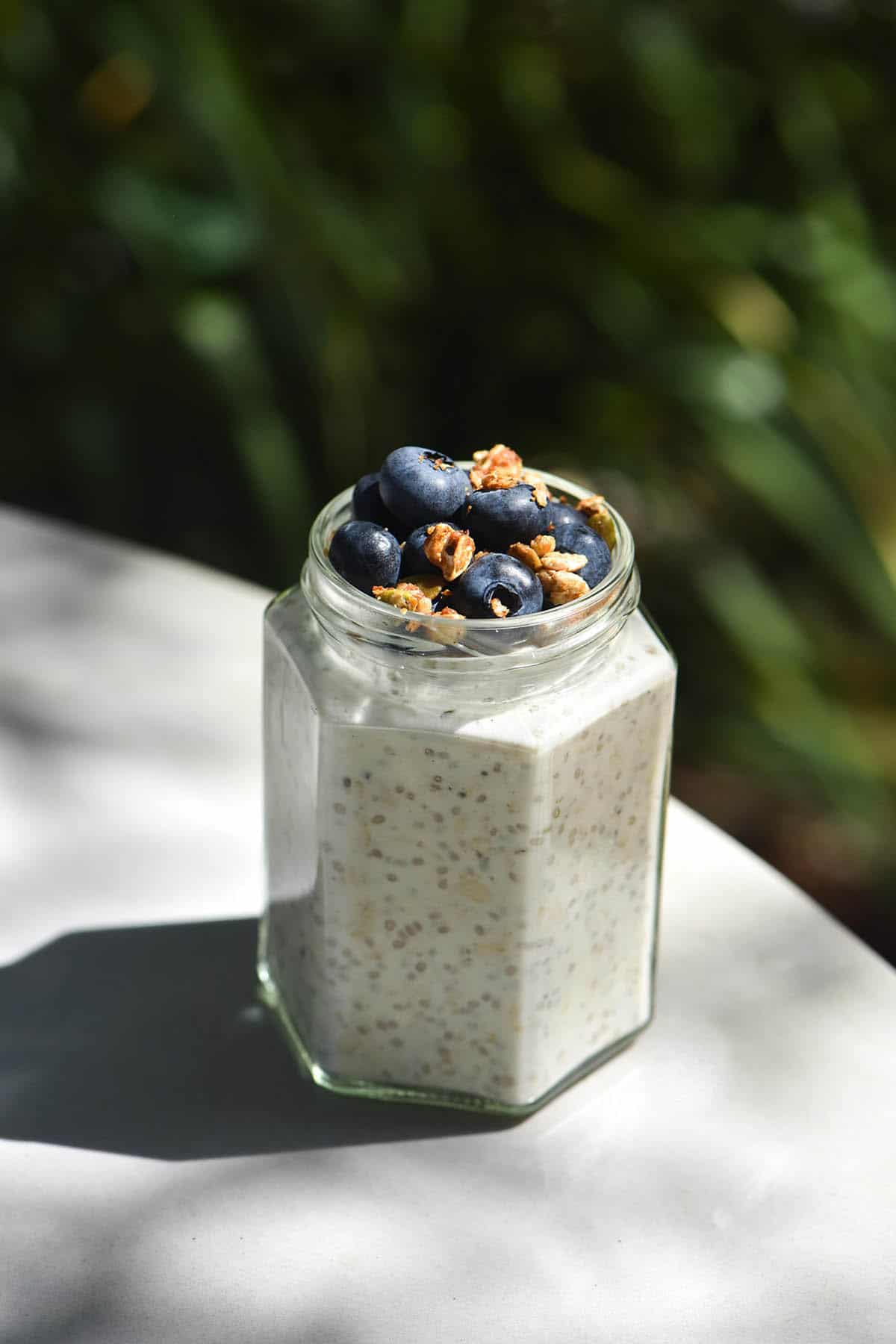 Gluten free overnight 'oats'
Gluten free AND low FODMAP, these overnight 'oats' use rice flakes to replace the traditional oats. Rice flakes have a very subtle, nutty flavour, which is why I love them. Don't get me wrong, I love a quinoa flake, but they do have a strong taste that not everyone enjoys. Rice flakes, though? They're subtle enough to be disguised by some low FODMAP yoghurt and a bit of maple syrup.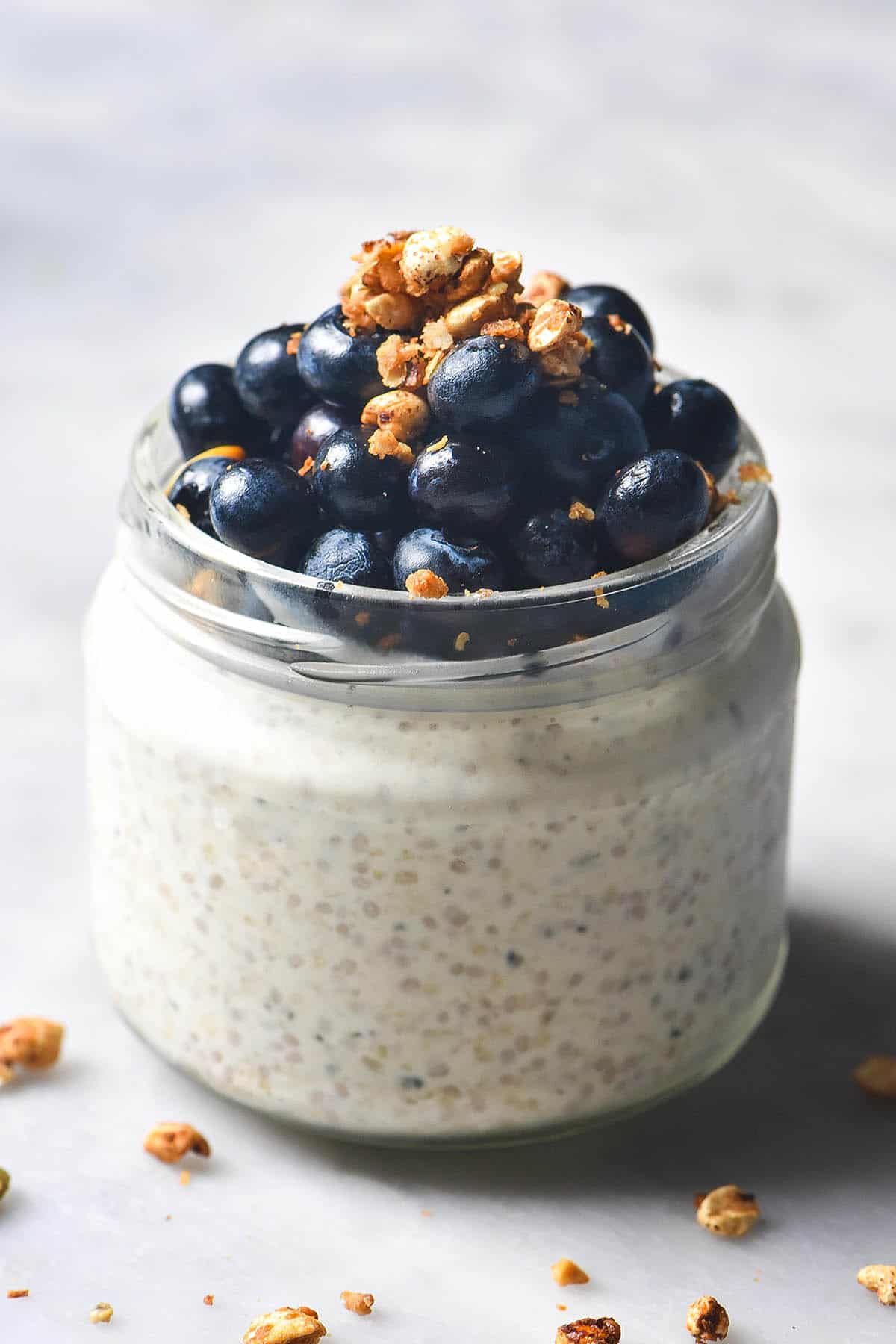 Gluten free porridge
Can you tell I just rediscovered rice flakes? These gluten free porridge uses rice flakes in place of oats for one of my favourite comforting low FODMAP breakfast ideas. You can eat them as is, or top them with a low FODMAP fruit.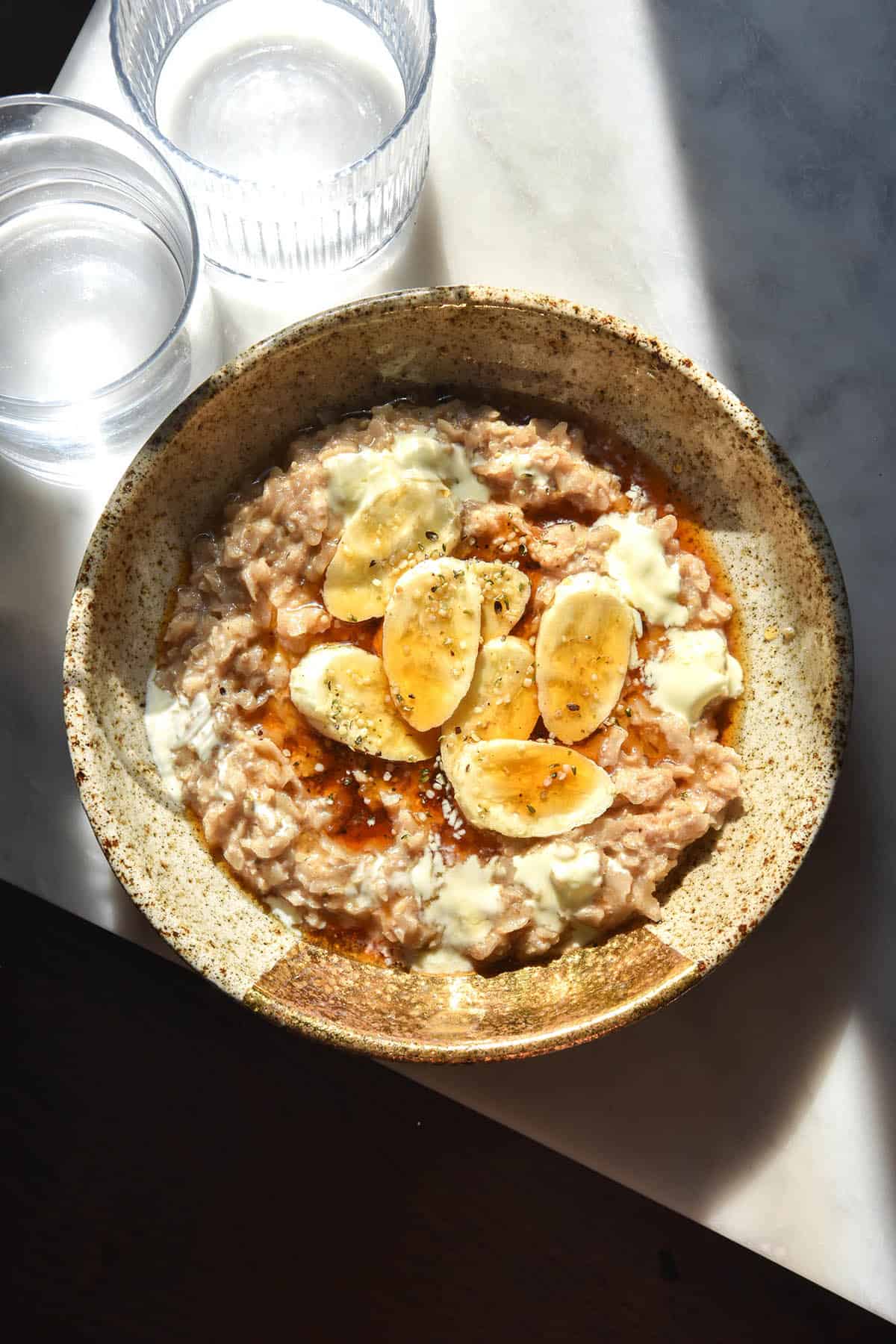 Gluten free buckwheat wraps
These easy buckwheat wraps are xanthan gum free, egg free and can easily be made vegan with the right yoghurt. I love using them for TikTok style breakfast egg wraps with feta and plenty of jalapenos.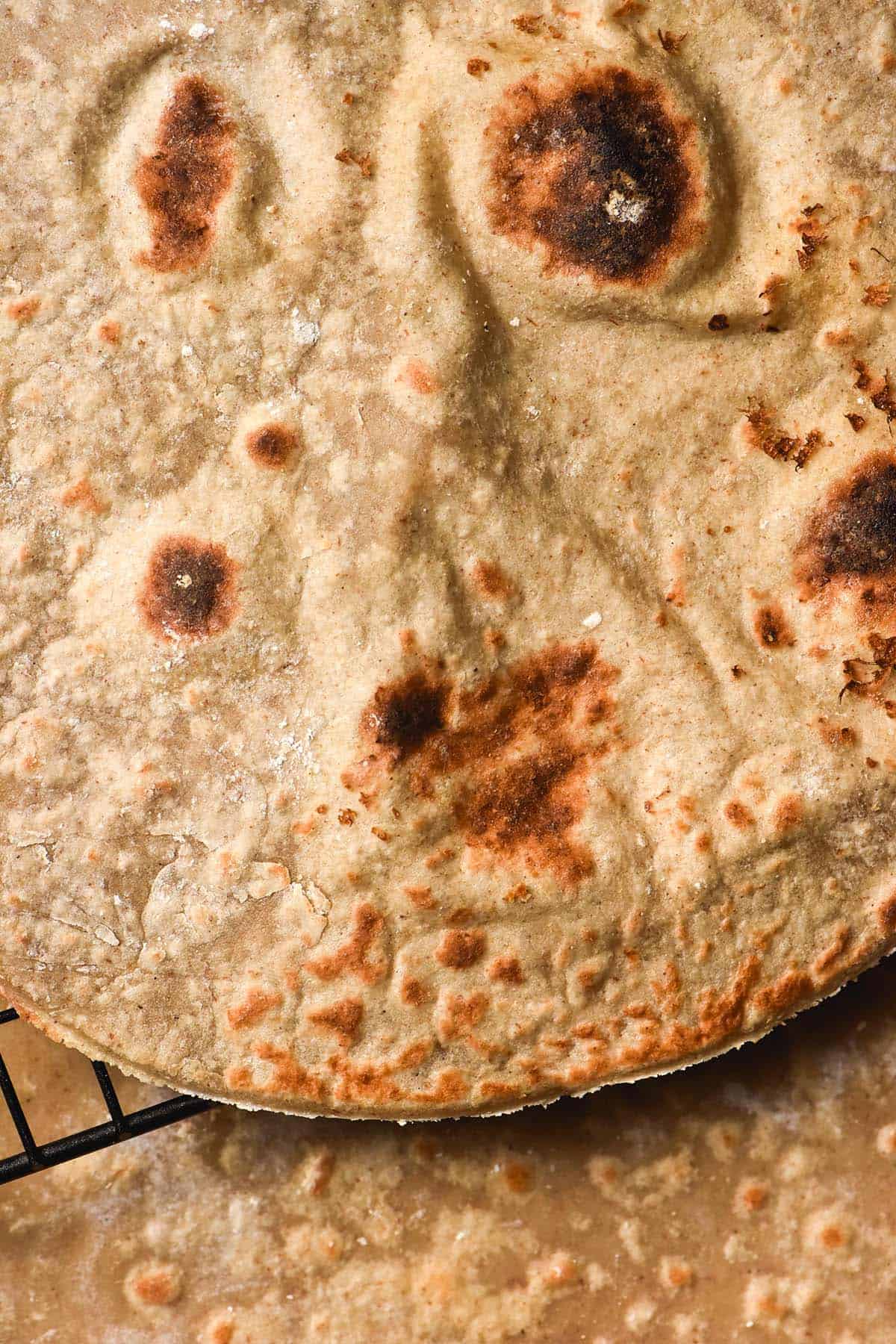 Vegan, low FODMAP sausages
I LOVE these gluten free, grain free, nut free, vegan and low FODMAP sausages. They're a bit fiddly to make, but they taste SO GOOD and are made from straightforward ingredients.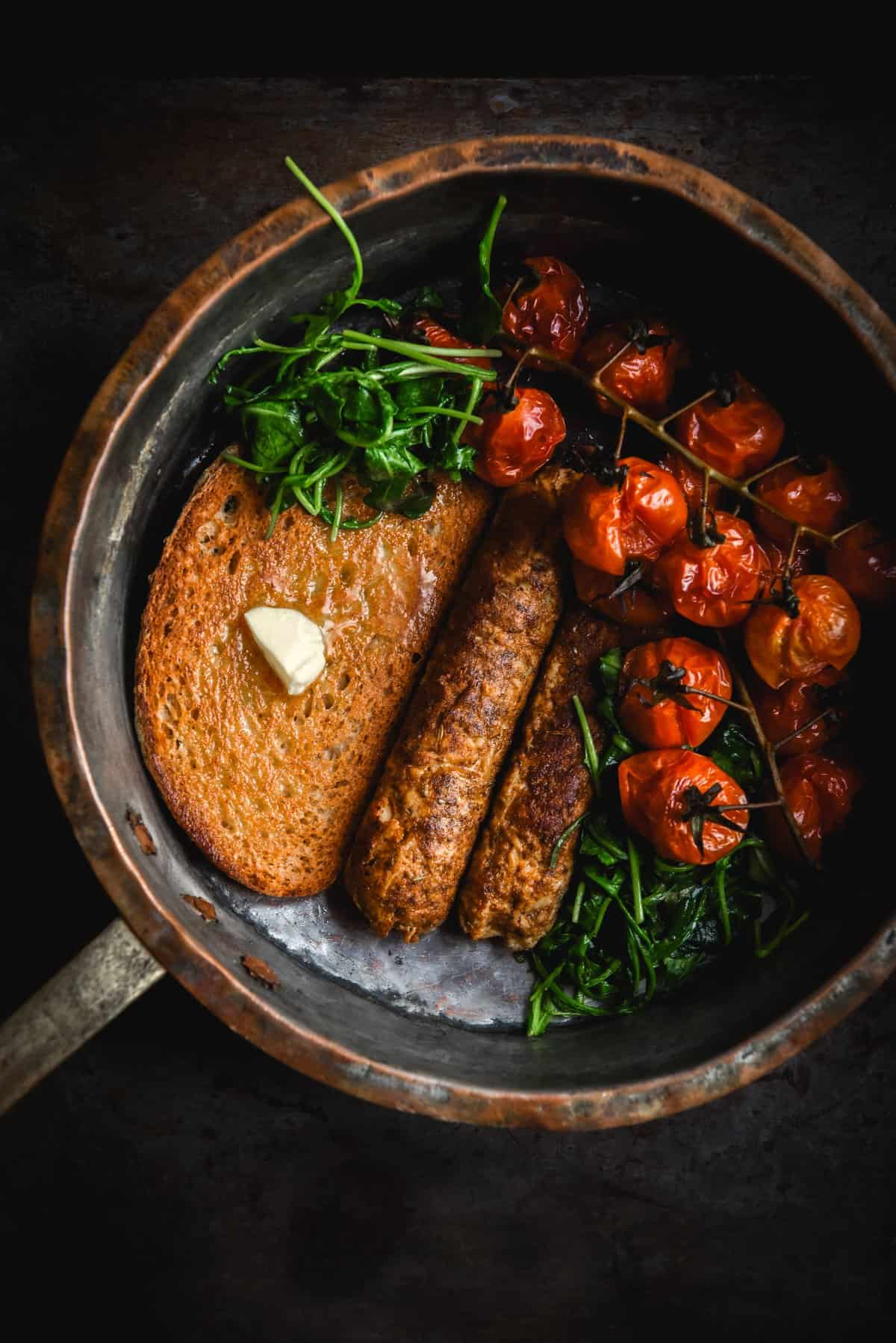 Gluten free croissants and pains au chocolat
We didn't say it had to be a healthy breakfast, right? These gluten free croissants and pains au chocolat are two of my favourite recipes from my cookbook, Intolerance Friendly Kitchen. Although the art of lamination takes some time, it's a worthy time investment. I've written a long post on all my gluten free croissant tips and tricks, too.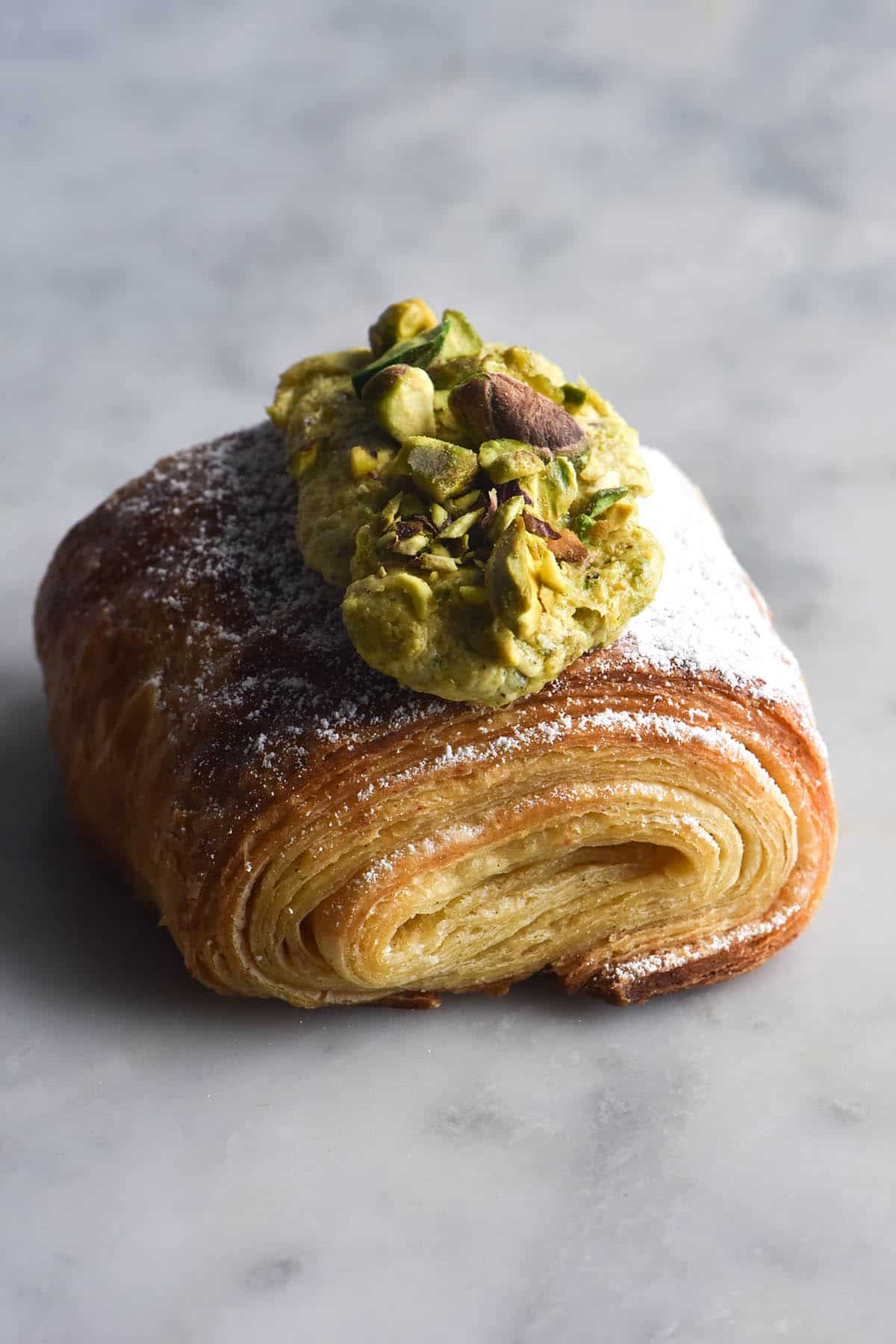 Protein banana pancakes
My recent SIBO elimination diet got me right into protein powder to help me feel full. These gluten free protein pancakes are a direct result of that experience. I have provided plenty of notes for using different protein powders (dairy and plant based) too.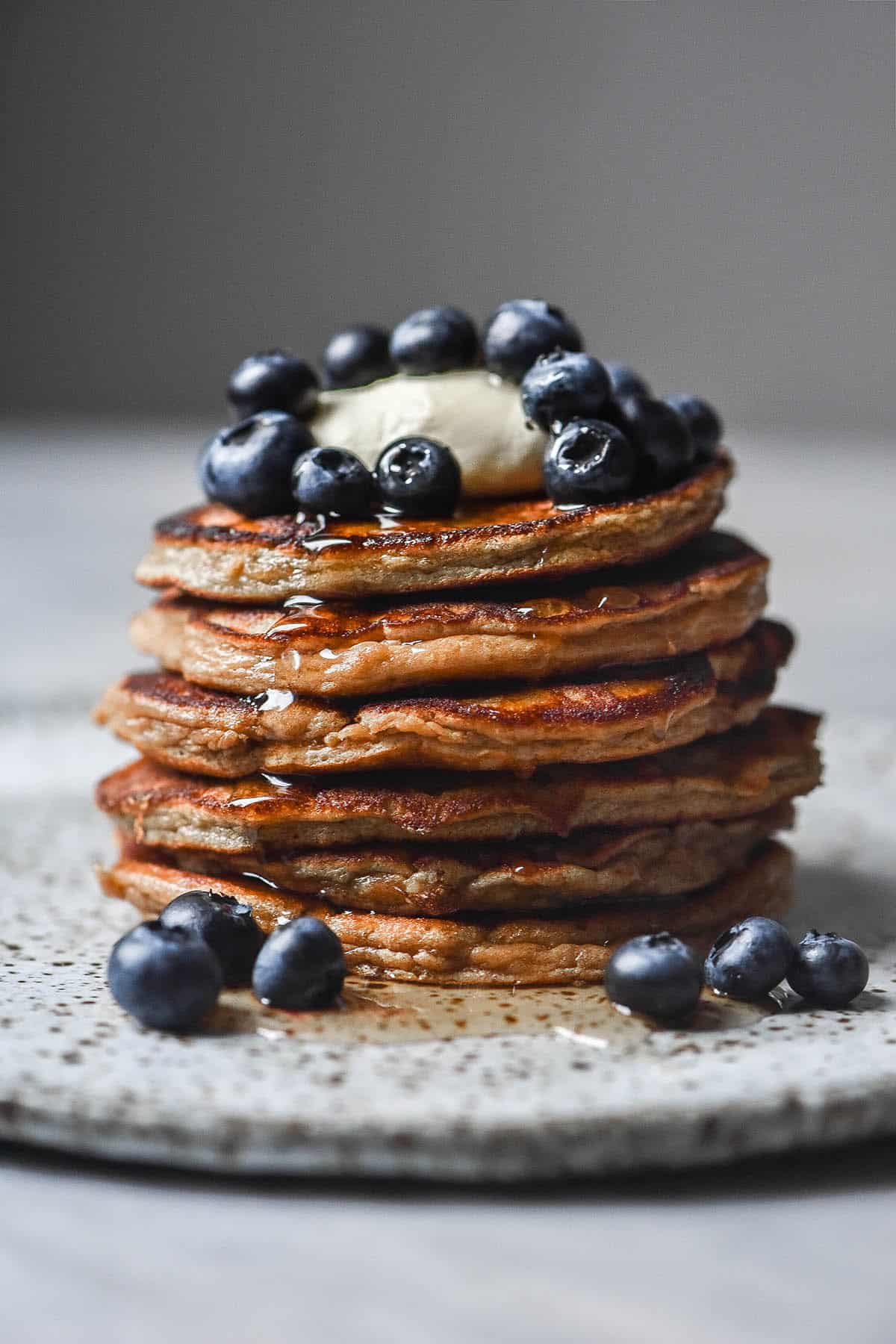 Gluten free buckwheat bread
This gluten free buckwheat bread is mostly buckwheat flour, with just a hint of a starch based flour for stretch and elasticity. It's vegan, xanthan gum free and makes excellent toast, too. A delicious low FODMAP breakfast bread.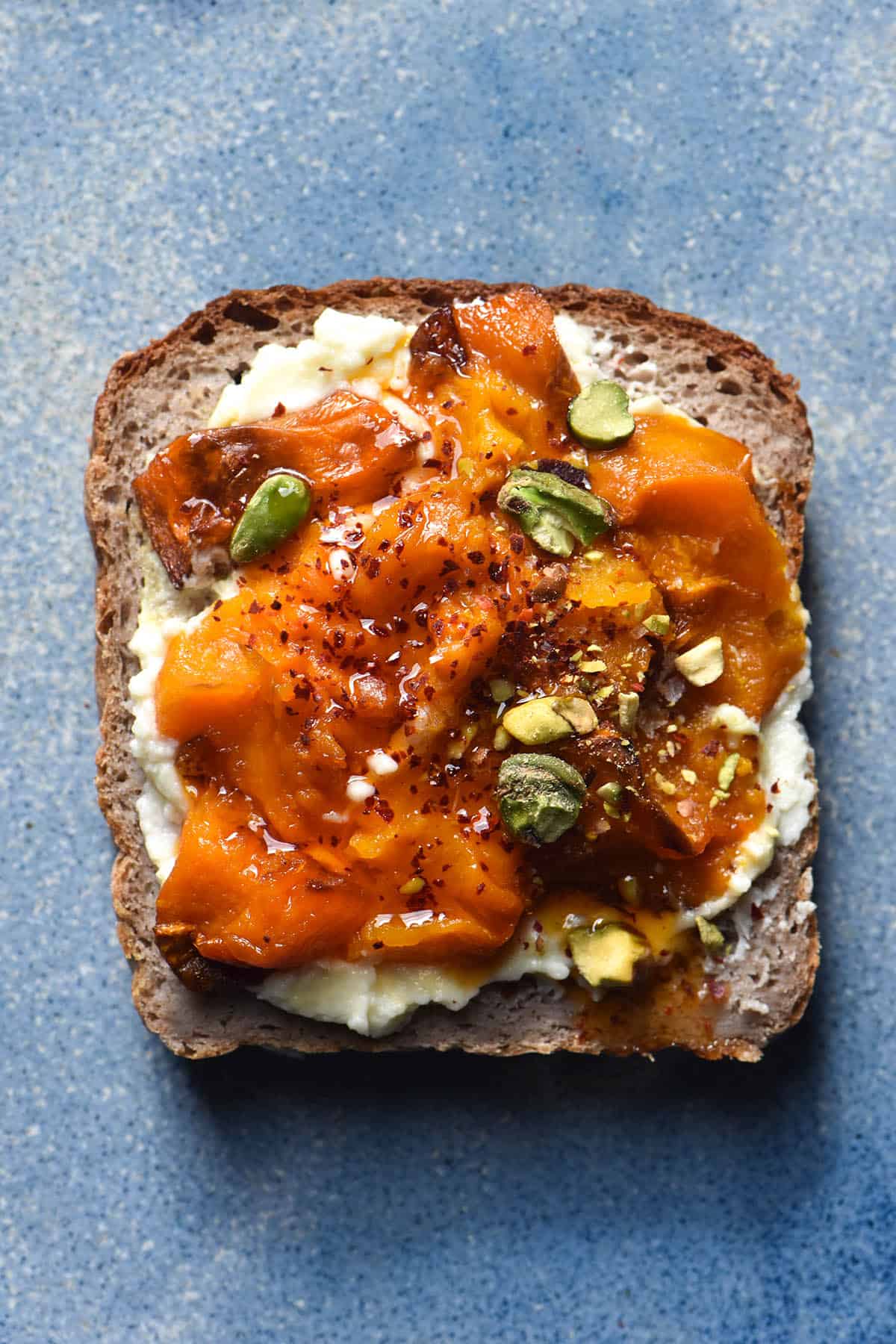 Gluten free bagels
These bagels use a scald, a boil and psyllium husk powder to recreate that classic bagel chewiness without any xanthan gum. They're one of my favourite gluten free bread recipes I've developed, and they come complete with a low FODMAP everything bagel seasoning.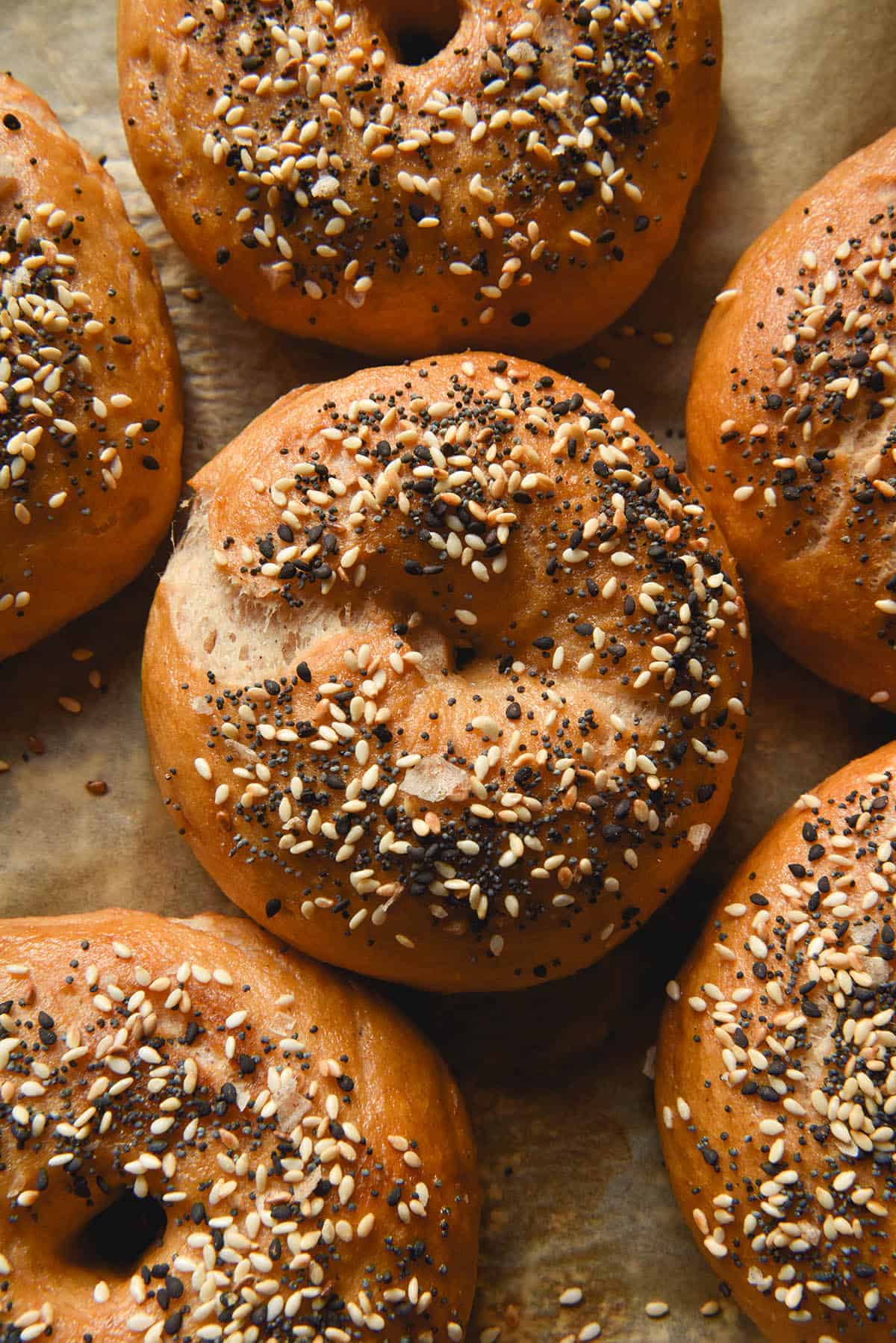 Sorghum flour porridge
This sorghum flour porridges uses a roux like batter to make a deliciously porridge tasting breakfast out of sorghum flour. It's a little unconventional, but really delicious. This is a recipe from my cookbook, Intolerance Friendly Kitchen.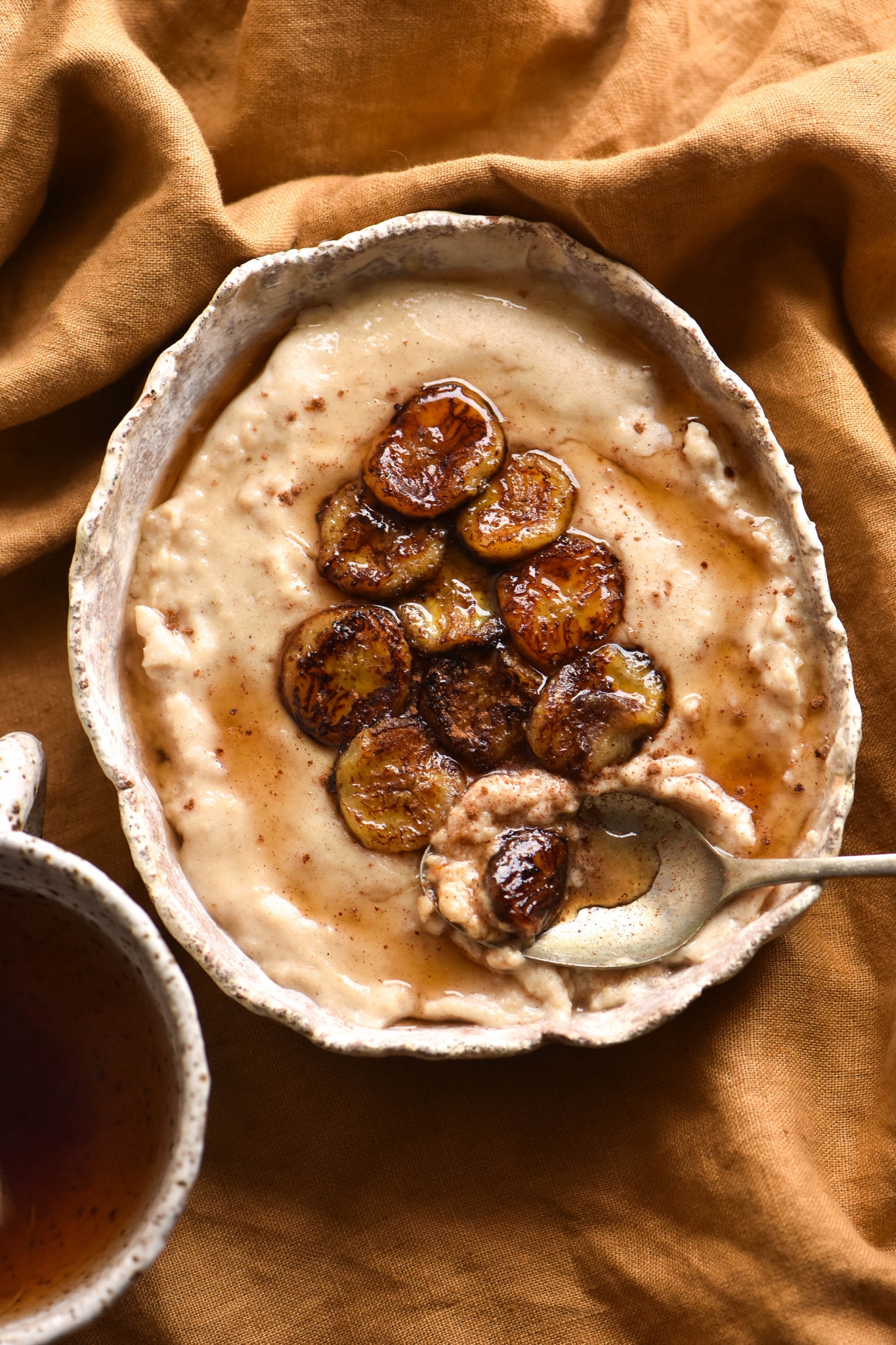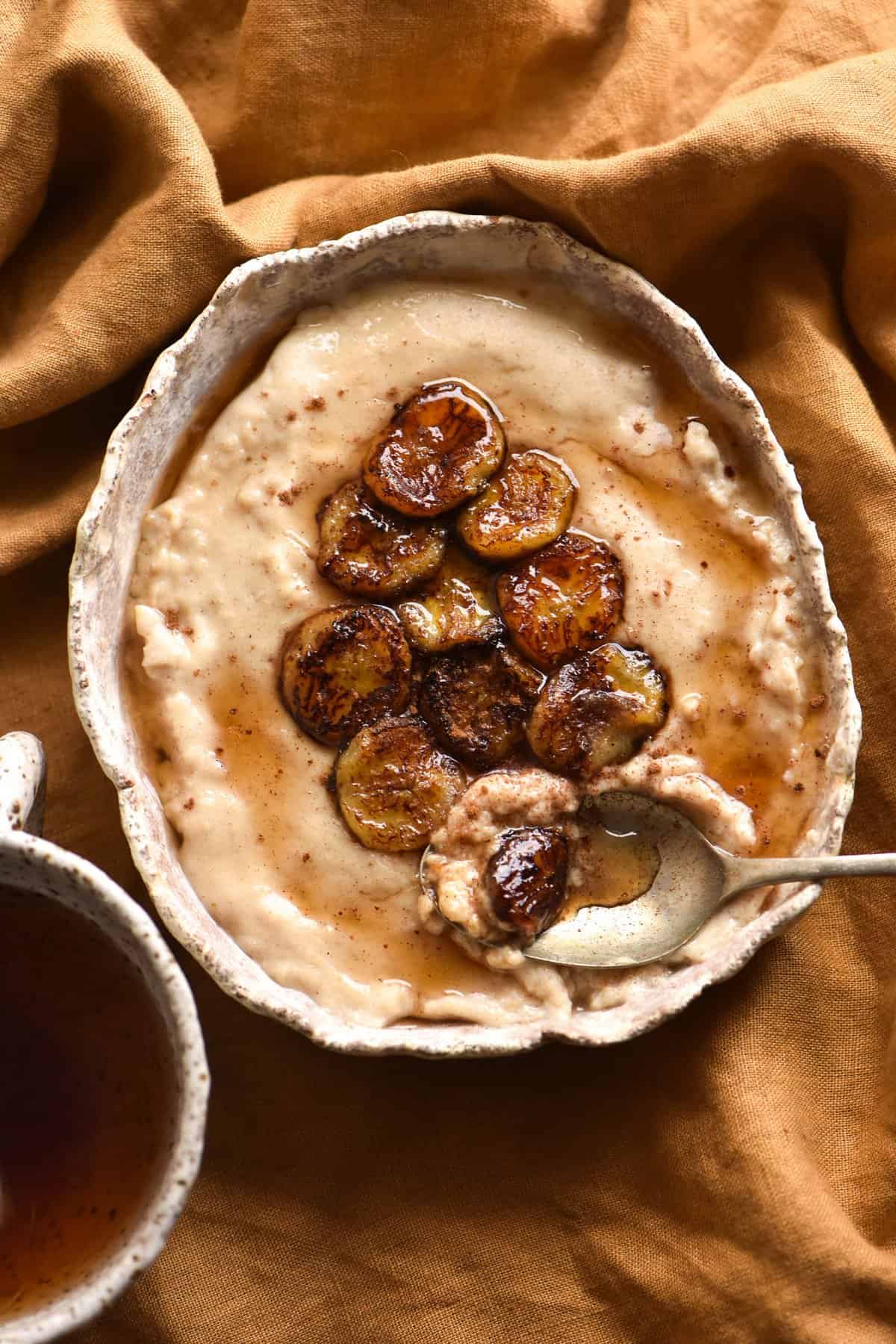 Gluten free crumpets
A recipe from my cookbook, Intolerance Friendly Kitchen, that took me countless attempts to perfect. Have them with some butter and a really small amount of honey (it's low FODMAP in 7g/1 teaspoon serves) and be in low FODMAP breakfast heaven.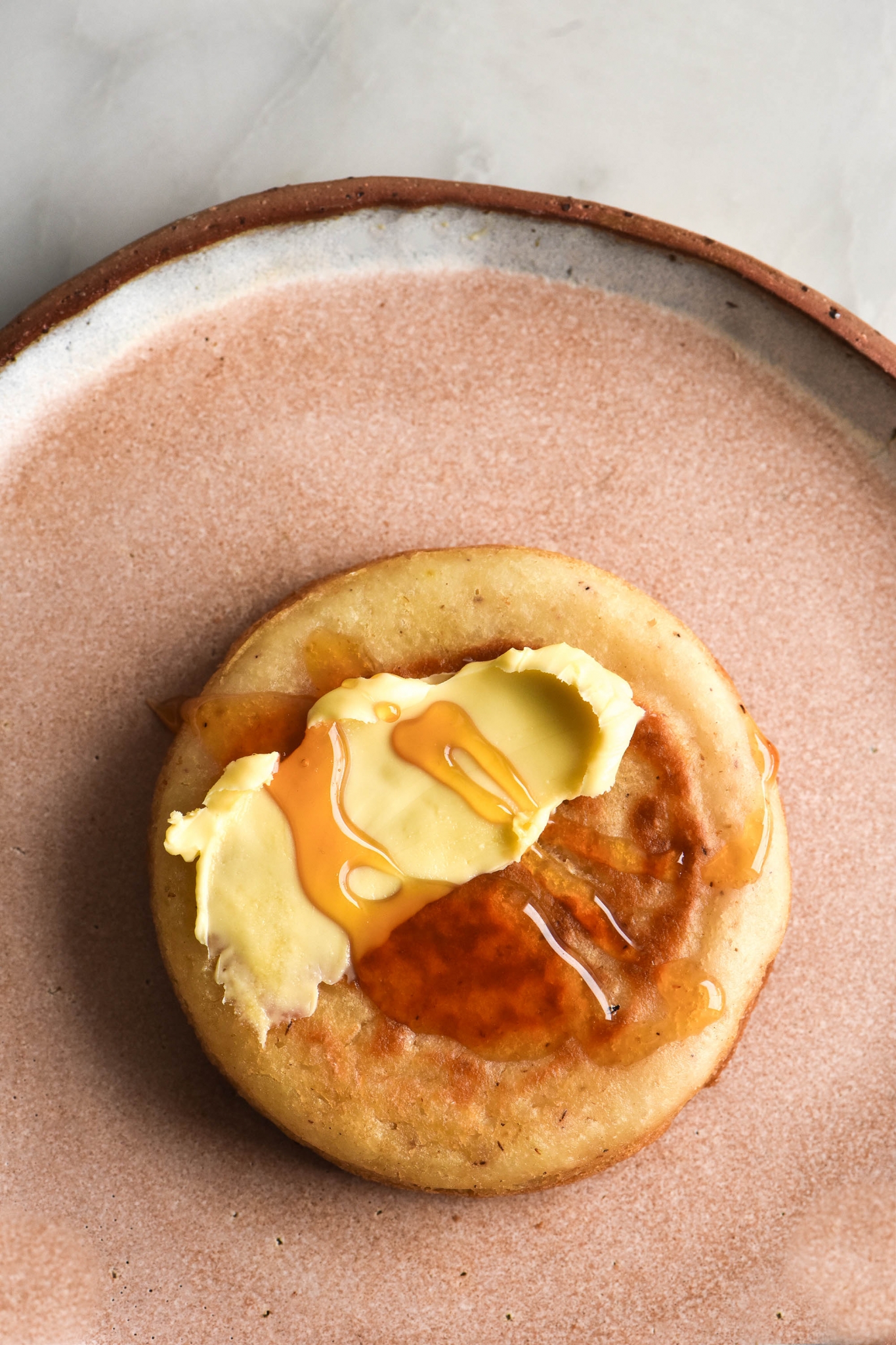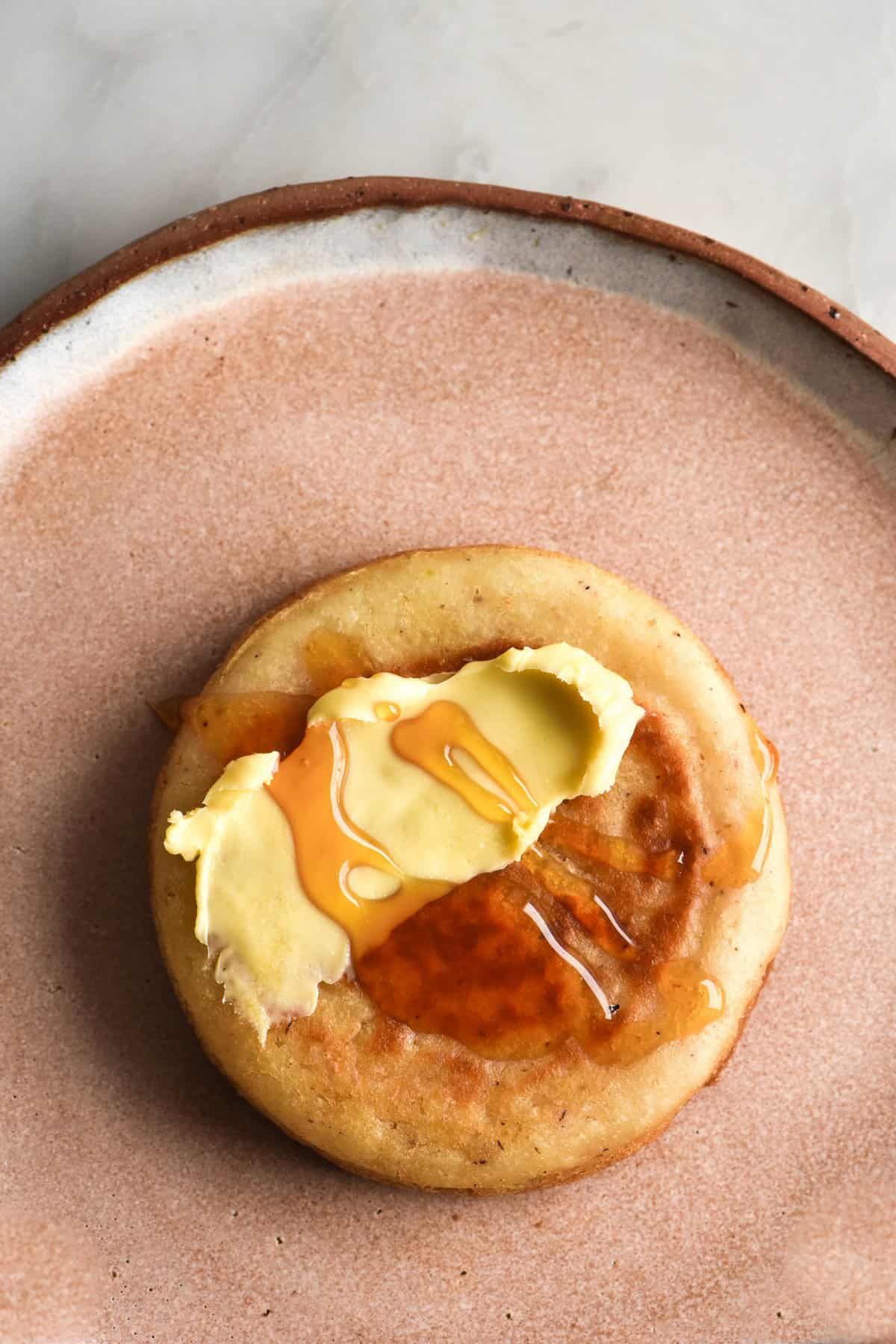 Gluten free vegan bagels
These might just be my gluten free bagels with a vegan egg wash, but people needed to be able to find them, OK? These bagels are authentically chewy and low FODMAP to boot. They pair particularly well with my low FODMAP vegan lox.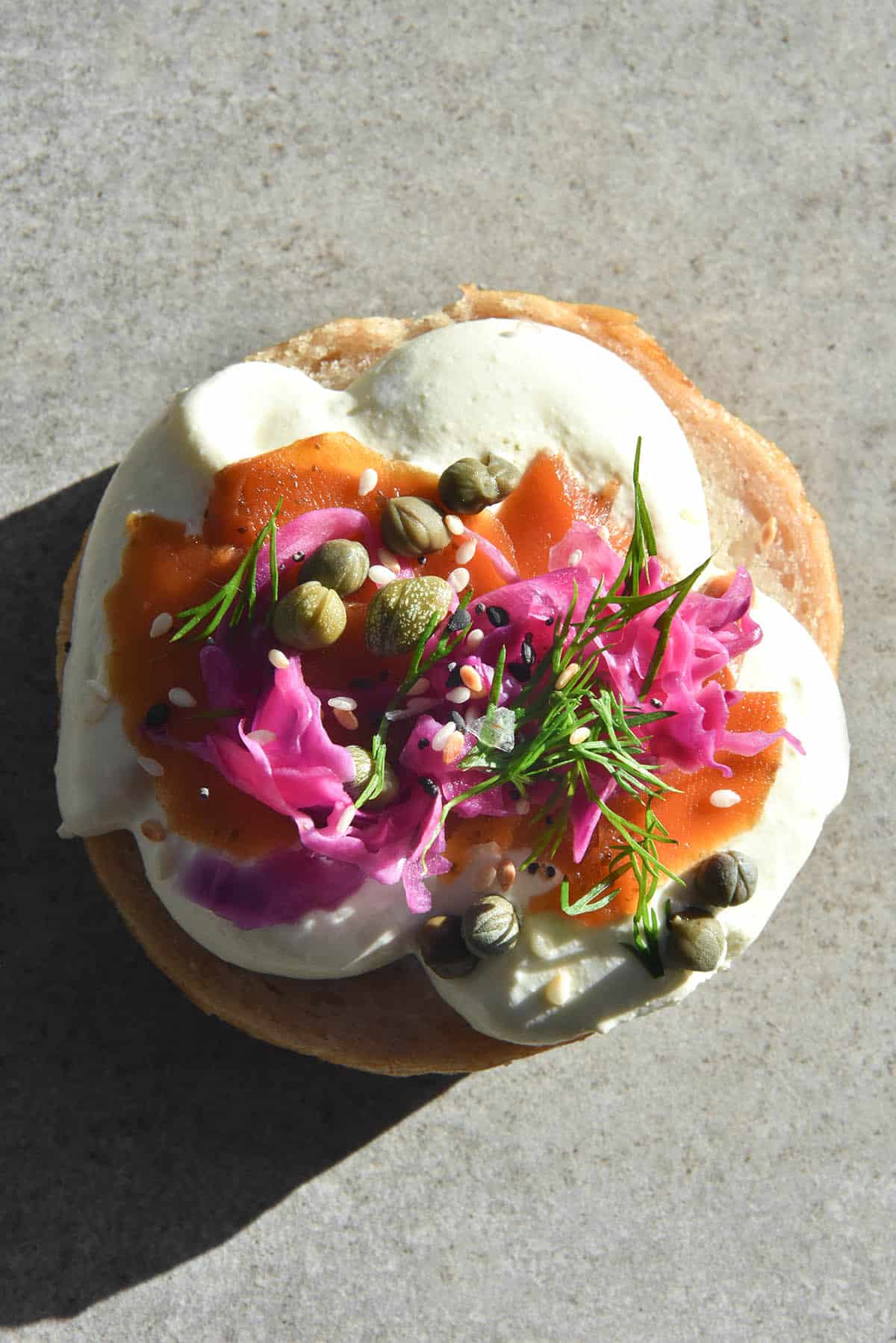 Gluten free vegan hot cross buns
It's that time of year when the hot cross buns come hit the shops and I feel left out. Which is really a year round statement, as they always seem to be at the shops these days. Either way, these gluten free vegan hot cross buns take matters into your own hands. They're xanthan gum free, nut free and have a low FODMAP quantity of (optional) raisins.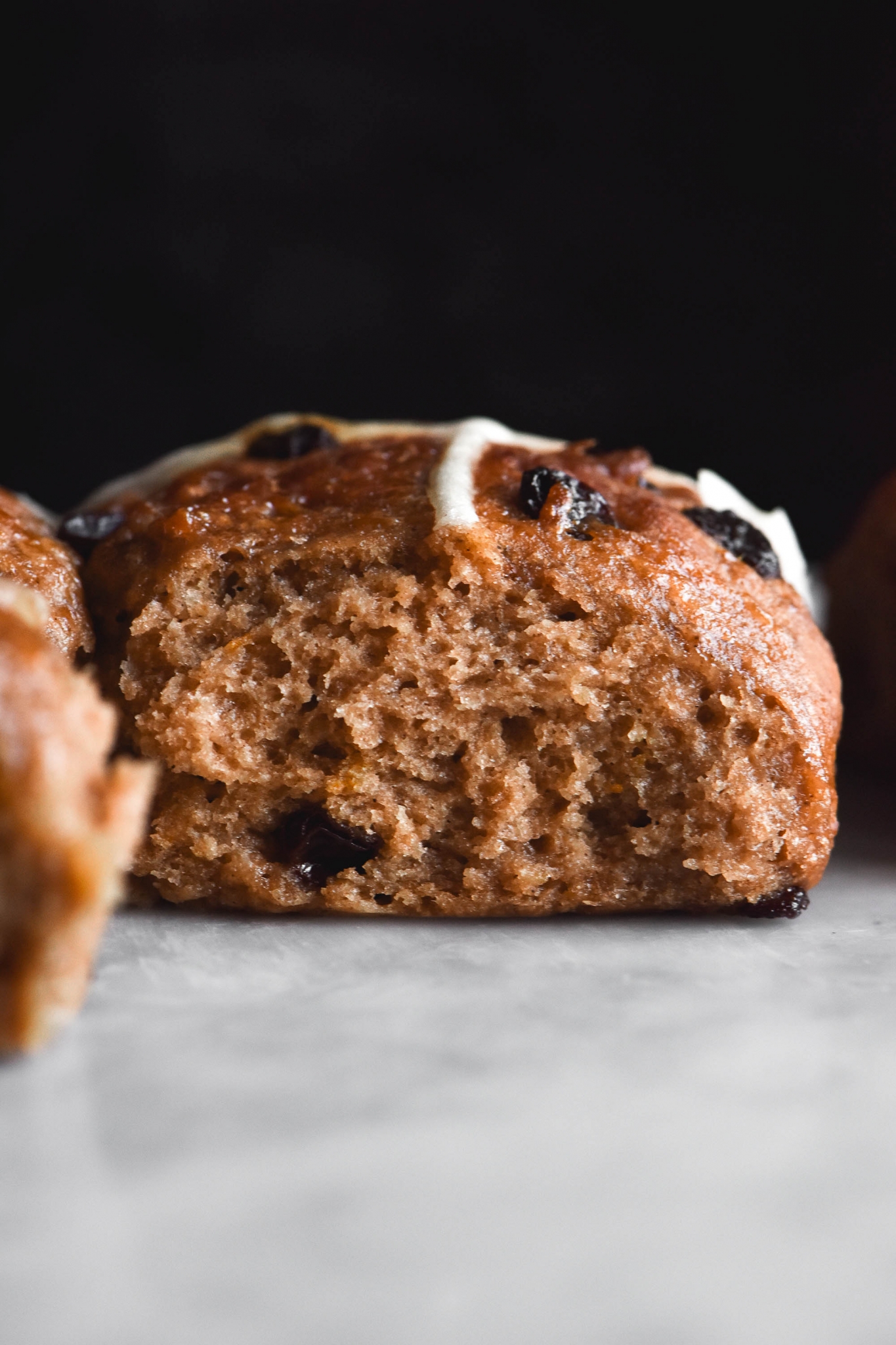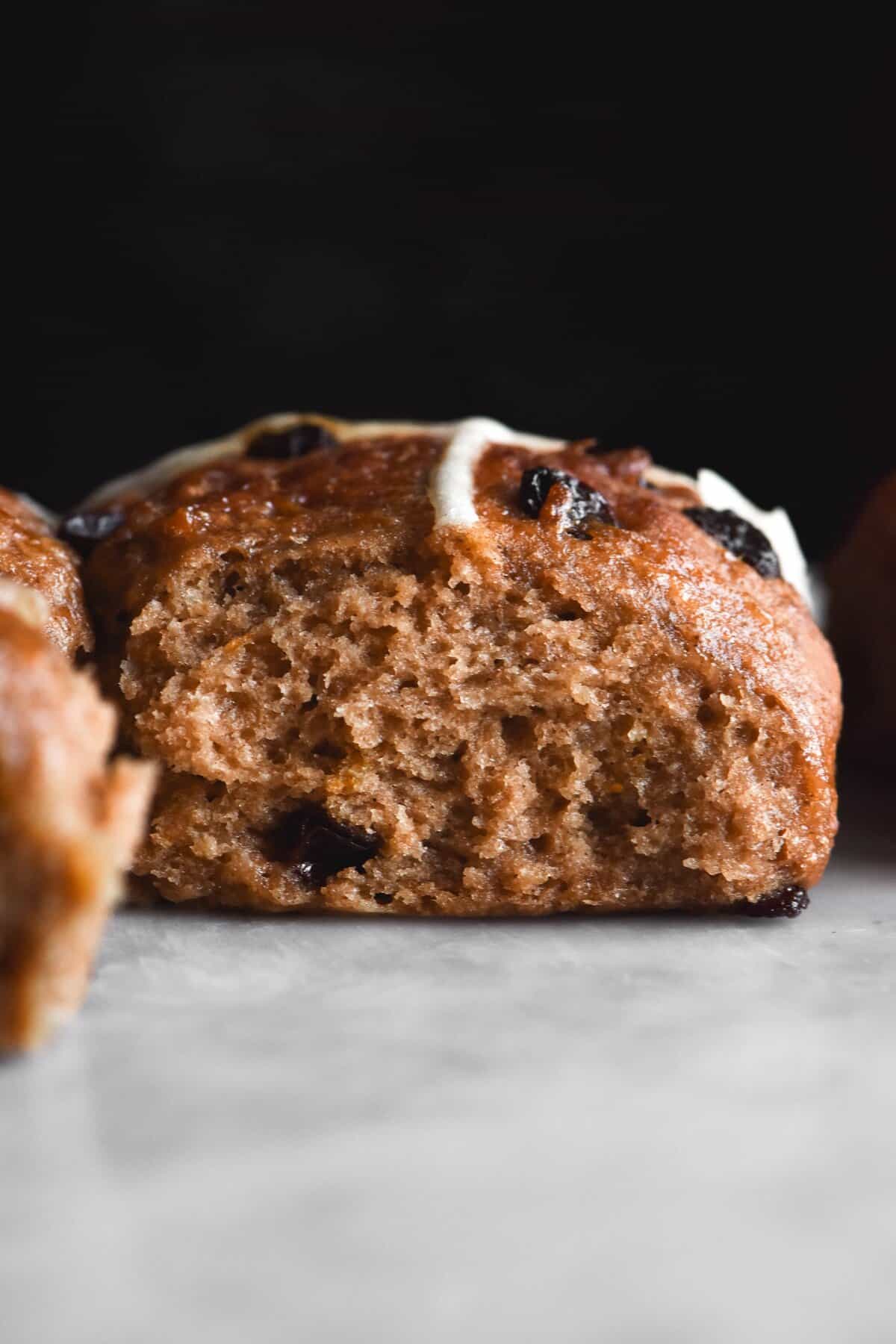 Gluten free sourdough hot cross buns
If you've got some gluten free sourdough starter to burn, why not make gluten free sourdough hot cross buns? They're a delicious and plush festive treat as well as a satisfying little project. Don't have a gluten free sourdough starter? Start here.
Bonus? There's an optional low FODMAP fruit mince recipe made from candied pumpkin if you really want to go all out.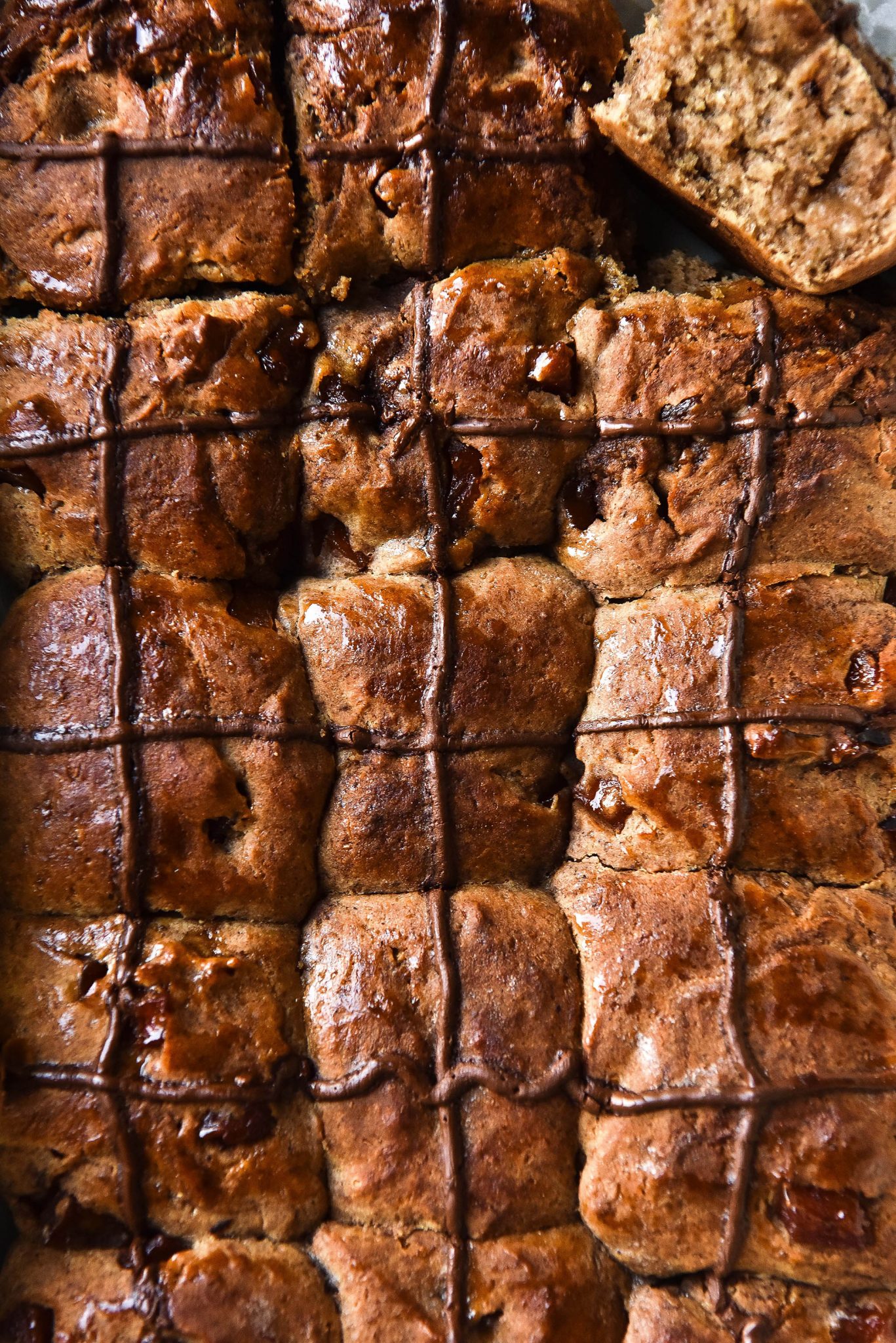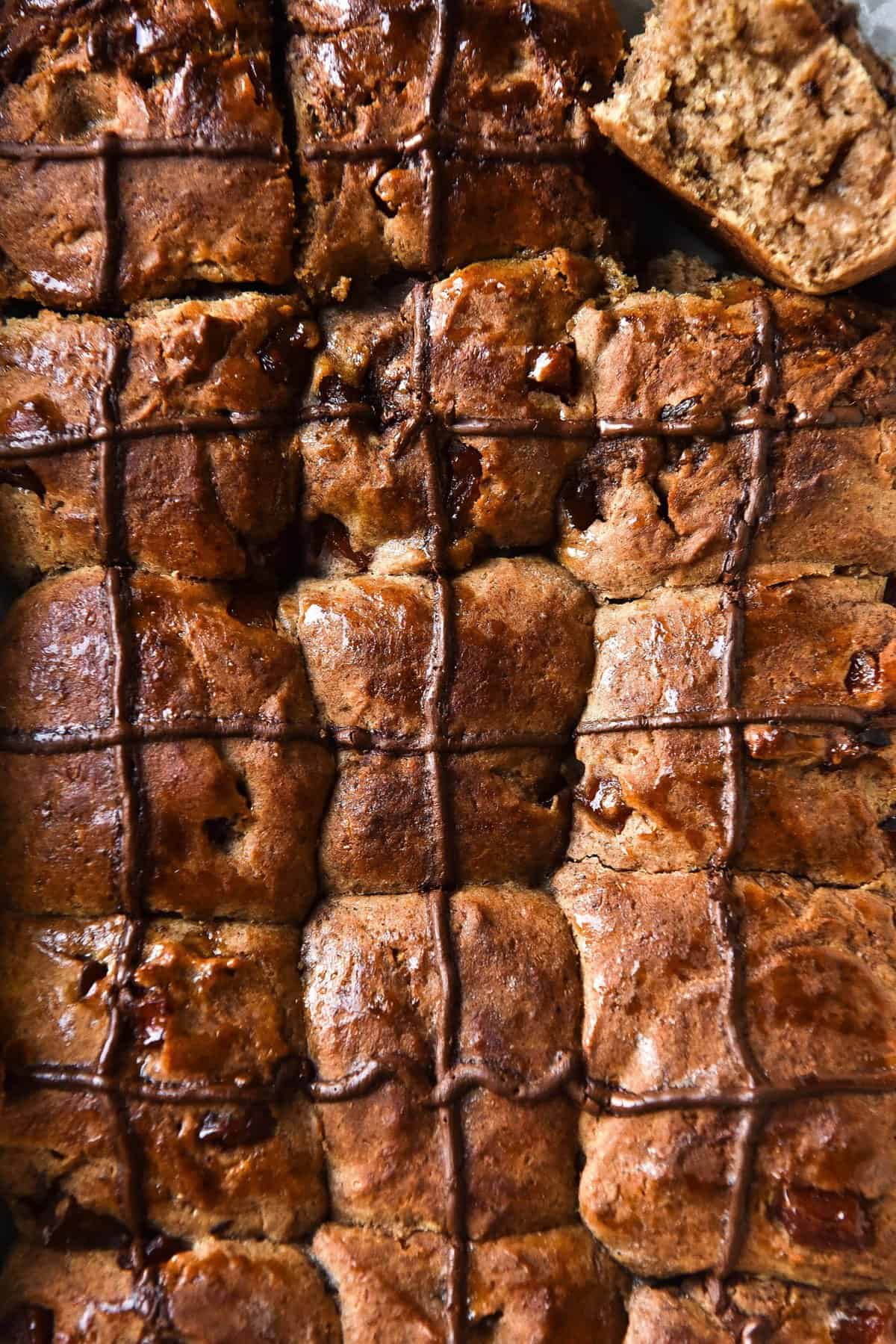 Sourdough pancakes
Perfect timing to mention gluten free sourdough, because these pancakes are a great way to use some active discard. They're fluffy, delicious and well of nuanced and complex flavours thanks to the magic of sourdough.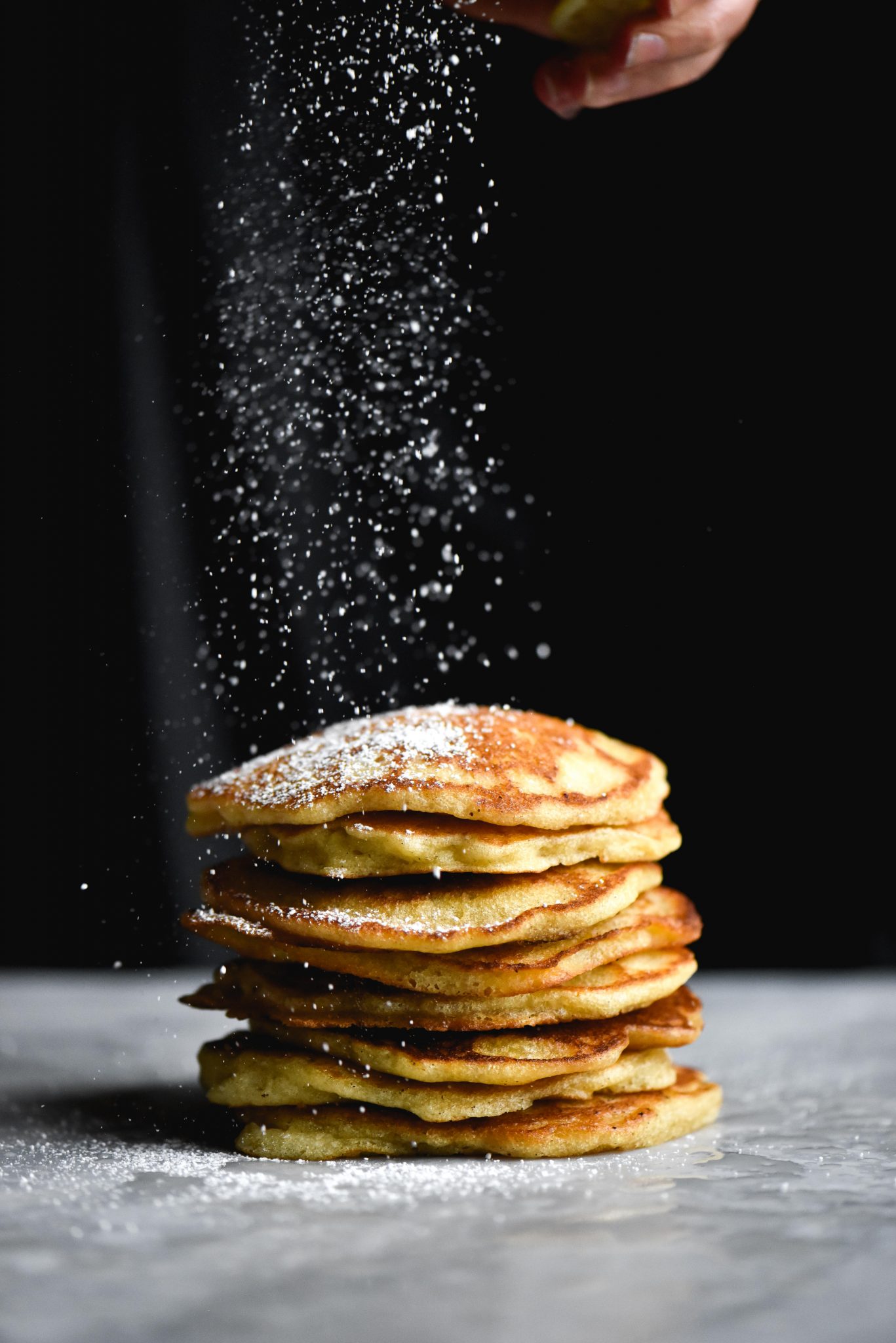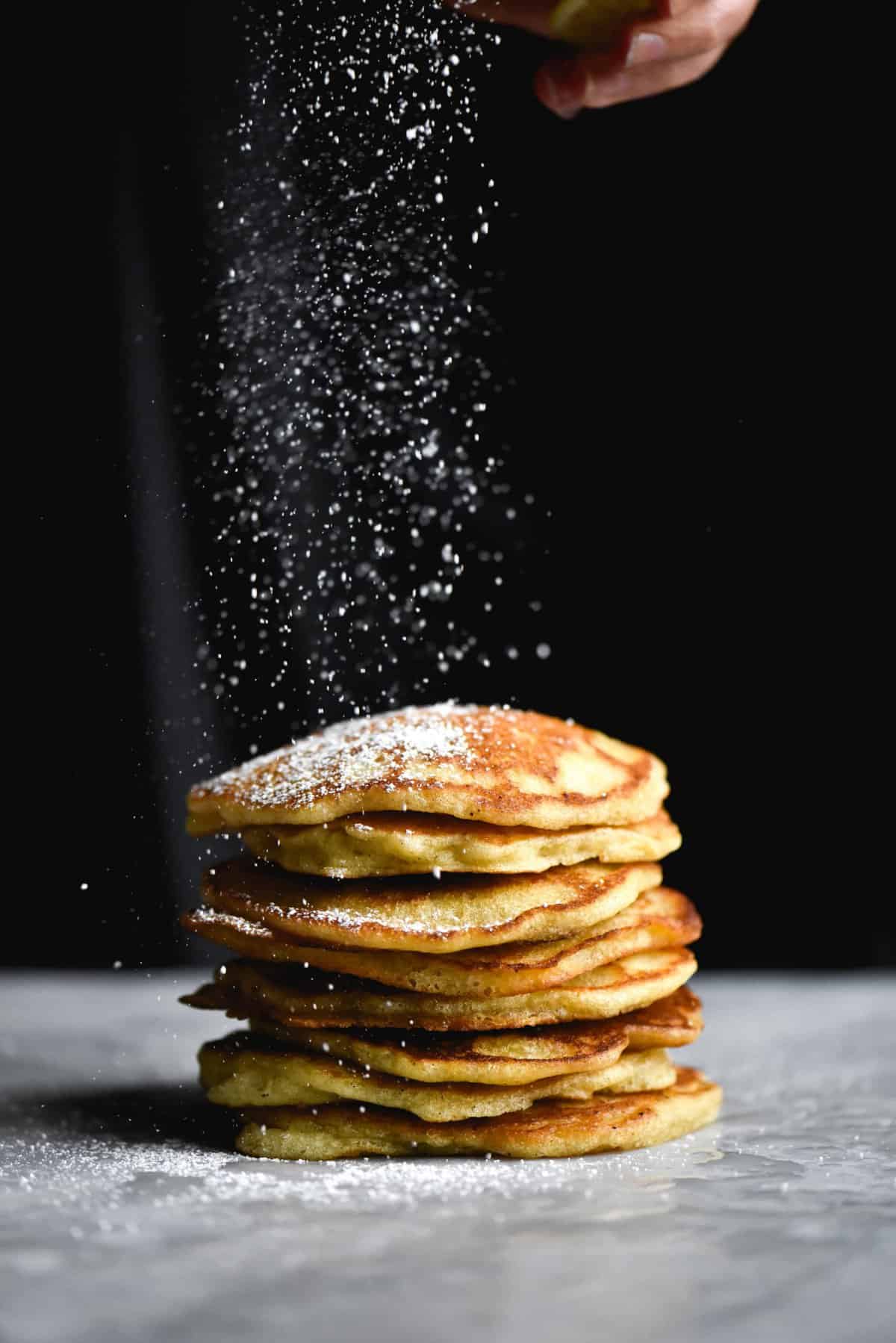 Gluten free sourdough bread
This recipe was one of the first gluten free sourdough bread recipes I posted, and it's still one of my favourites. It's a great every day loaf that makes absolutely excellent avocado toast (which is low FODMAP in 30g serves at the time of writing).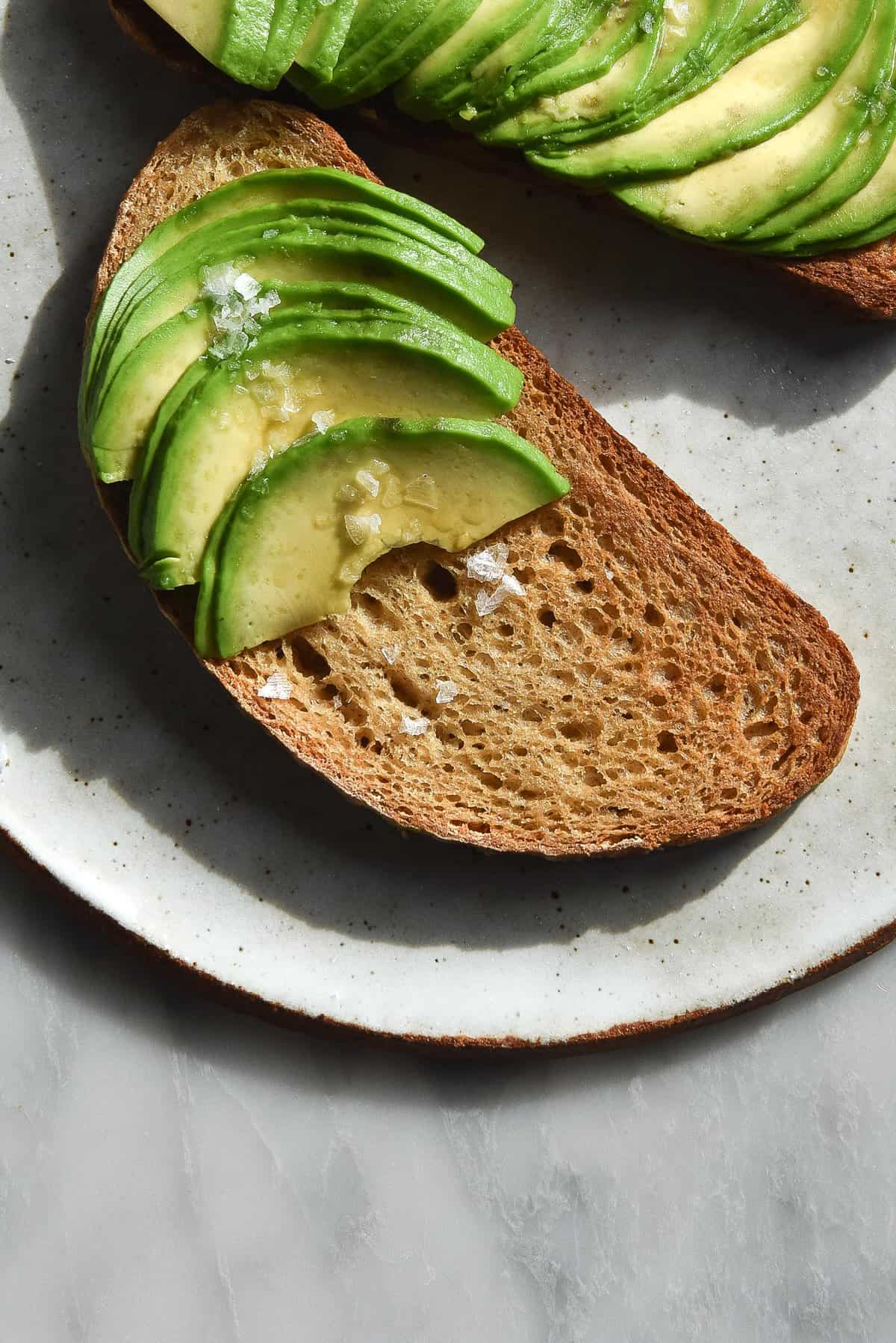 Low FODMAP bread recipe roundup
A roundup within a roundup? Of course! There are lots of low FODMAP bread recipes on my website and in my cookbook, so I wanted to make sure I included them all. Bread and toast fiends, enjoy. The roundup is linked here.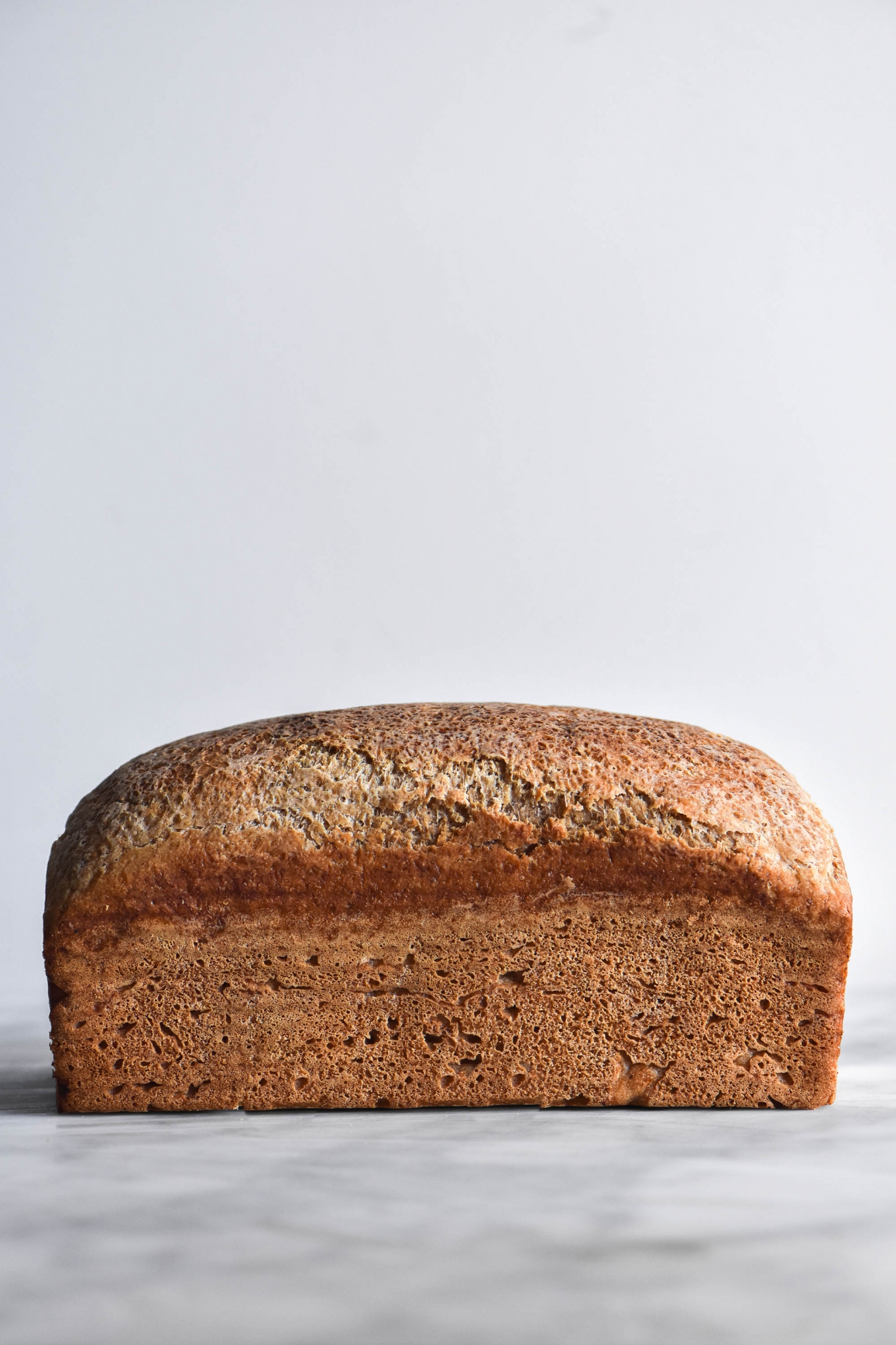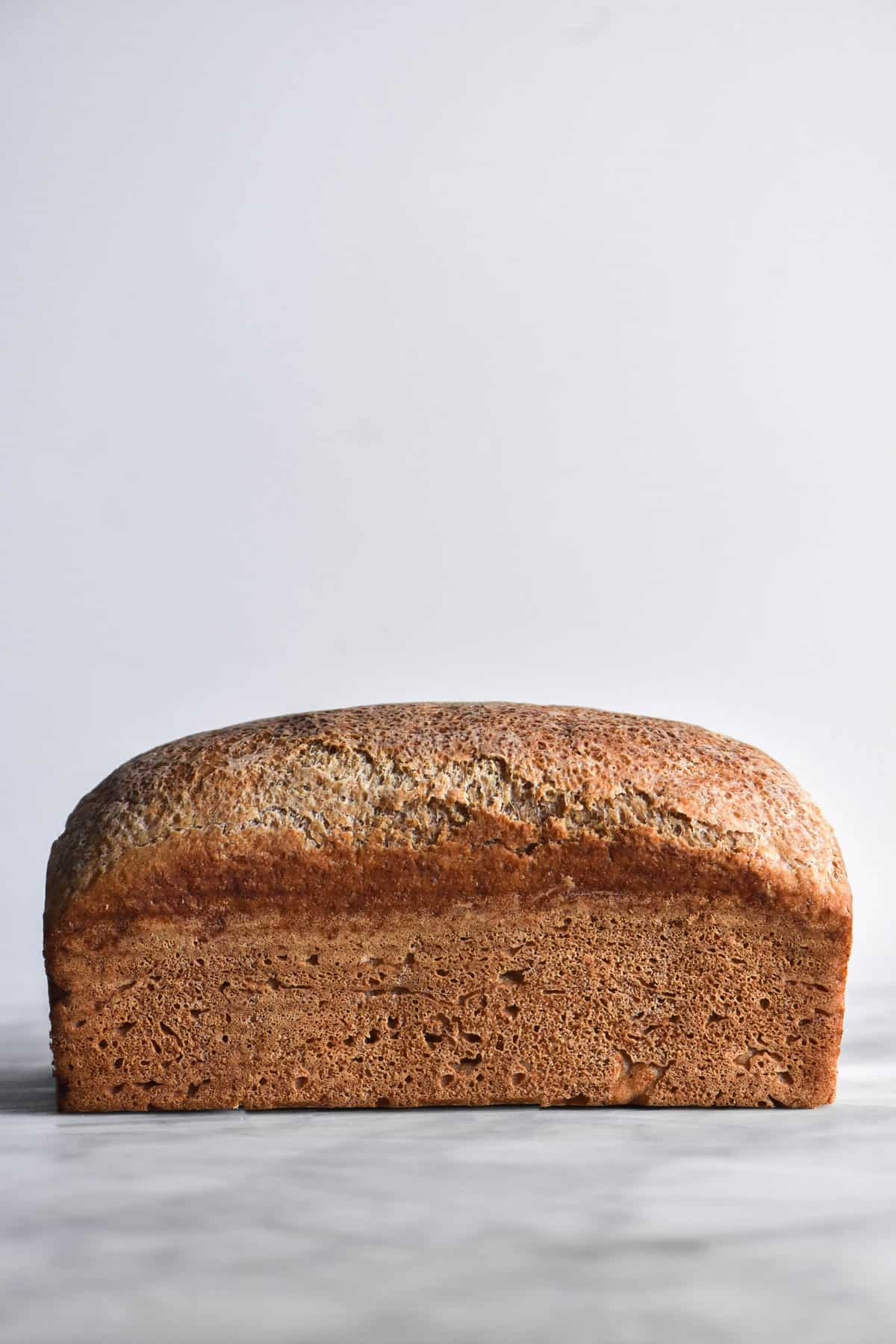 Vegan protein pancakes
The vegan response to my protein banana cakes. These delicious, high protein and low FODMAP vegan pancakes are SIBO friendly, too. I have included lots of notes for the different plant based protein powders I have tried in this recipe.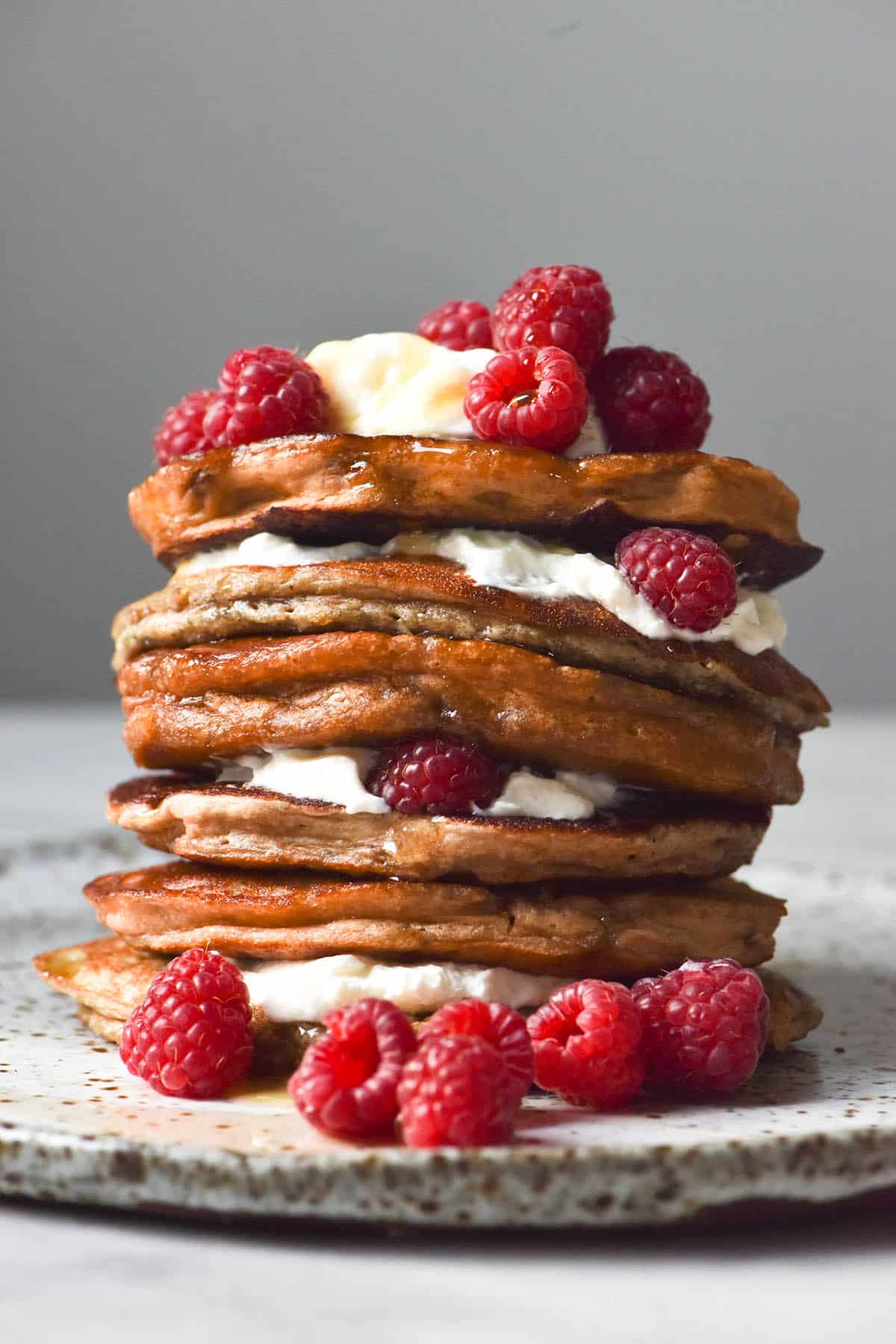 Low FODMAP no bake breakfast bars
A recipe from my cookbook, Intolerance Friendly Kitchen, that I make again and again (and again!) These no bake seedy nut bars are perfectly sweet without going overboard. They're packed with a low FODMAP volume of seeds and puffed grains to keep everything in check.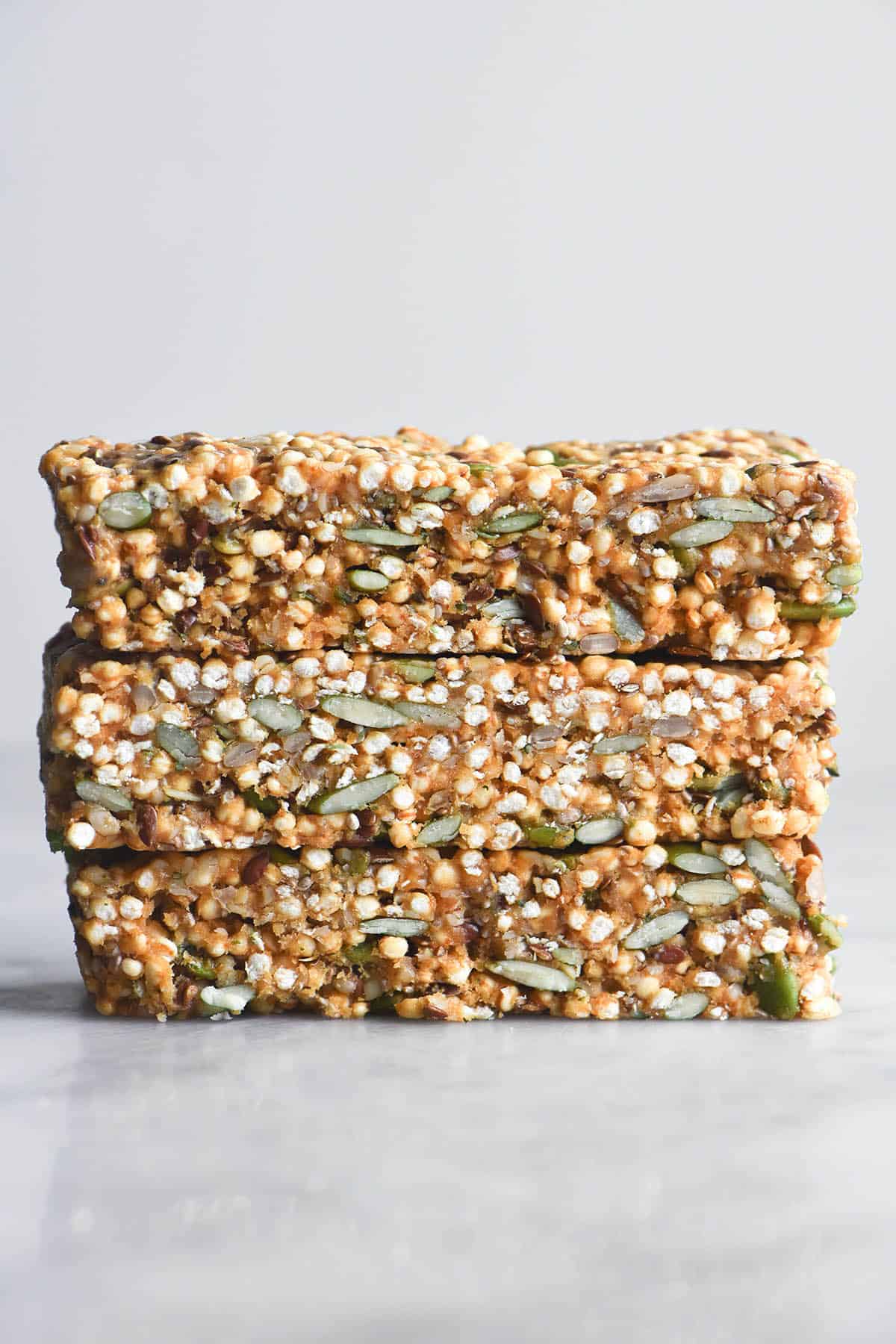 Buckwheat pancakes
These super easy buckwheat pancakes are a delicious way to use buckwheat flour. They're xanthan gum free, nut free and subtly sweetened – perfect for the toppings of your choice. This is a recipe from my buckwheat flour e-book.
Crispy gluten free waffles
No marble table was harmed in the making of these gluten free waffles. They're a super crispy, perfectly sweetened and low FODMAP breakfast for all.