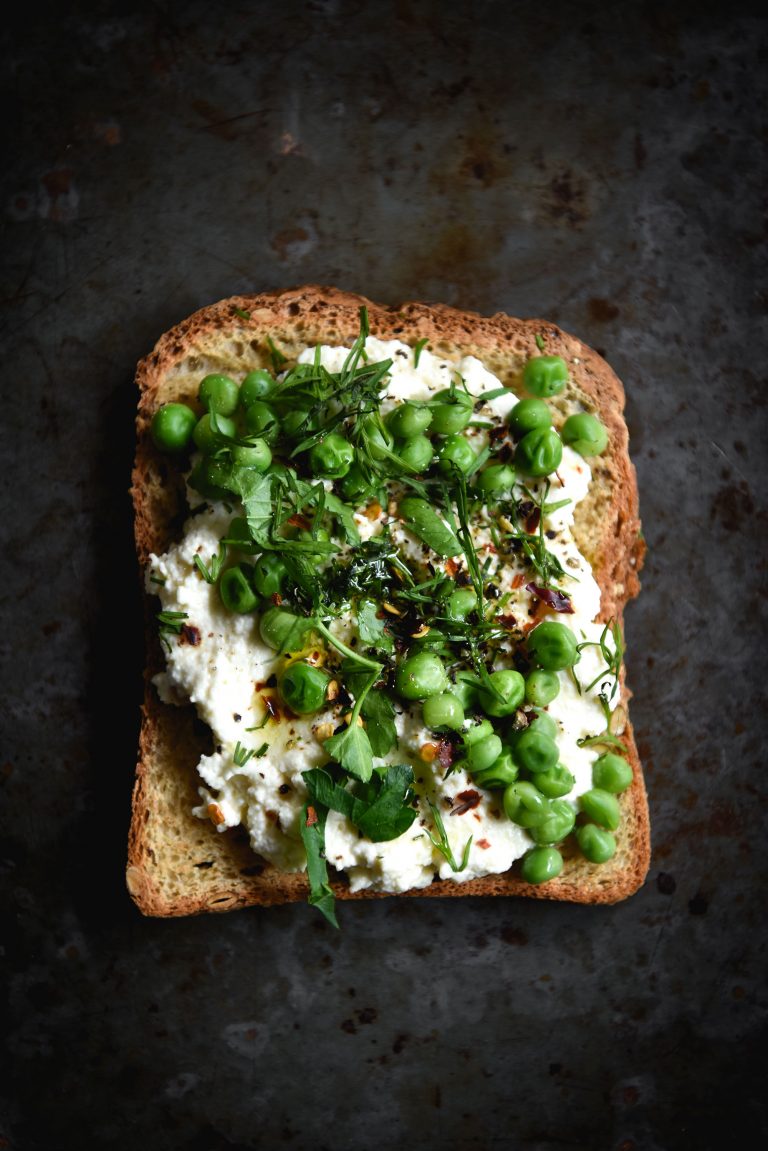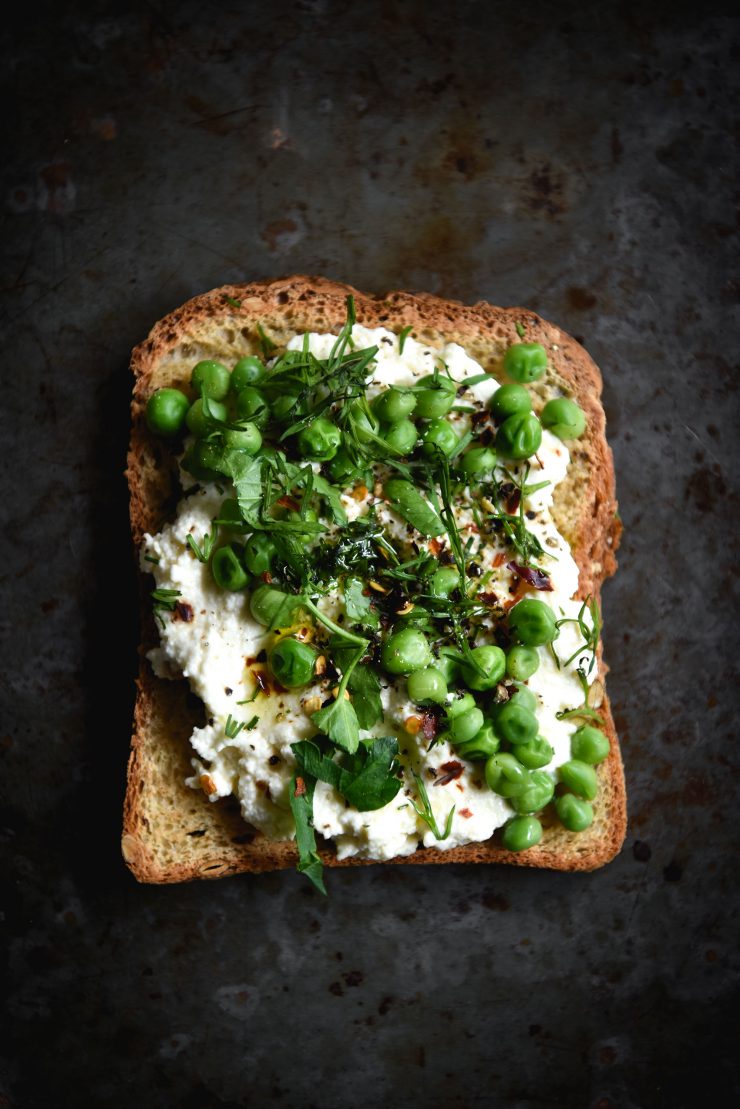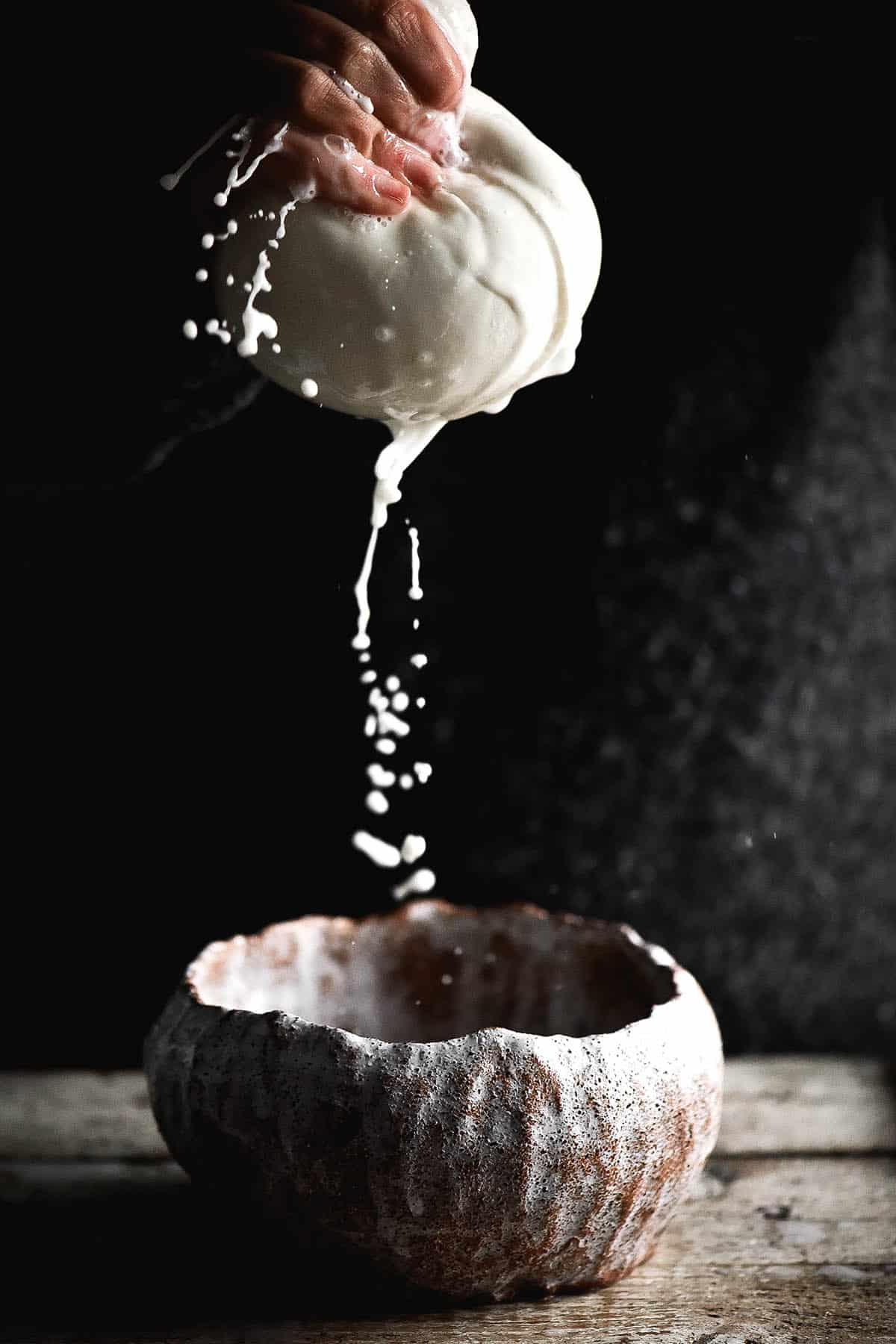 I only recommend products I use daily and all opinions are my own. This post contains affiliate links, and I earn a small commission for any qualifying purchases made through the link, at no extra cost to you.
Lactose free ricotta recipe
Ah ricotta. We have a mostly love but a little bit of hate relationship, don't we? While my somewhat severe lactose intolerance seems to have mostly disappeared with age, my disagreement with an excess of especially milky foods remains. Which is why I have developed this super simple, speedy and cheaty lactose free ricotta recipe for you. If you don't have access to lactose free milk, I have a recipe here.
Through the years, I have been relatively restrained in using ricotta in my recipes. This is an unfortunate and direct result of ricotta's relatively high lactose content. I have dabbled with using it in my involtini recipe from my first cookbook and in the zucchini ricotta tart.
Now? No restraint necessary! We can (collectively) eat ricotta style cheese with reckless abandon. My suggestions for your first foray? On a nice gluten free sourdough or mixed into a FODMAP friendly pesto pasta. Or, you know, either of the subtly linked recipes above.
Note that a lot of easy ricotta recipes rely on both full cream and a thermometer, whereas this recipe has neither. I wanted to make it as simple and accessible as possible, and I have found that it can quite easily be made without either. If you'd like to try with one or both of these elements, see my ricotta making links below.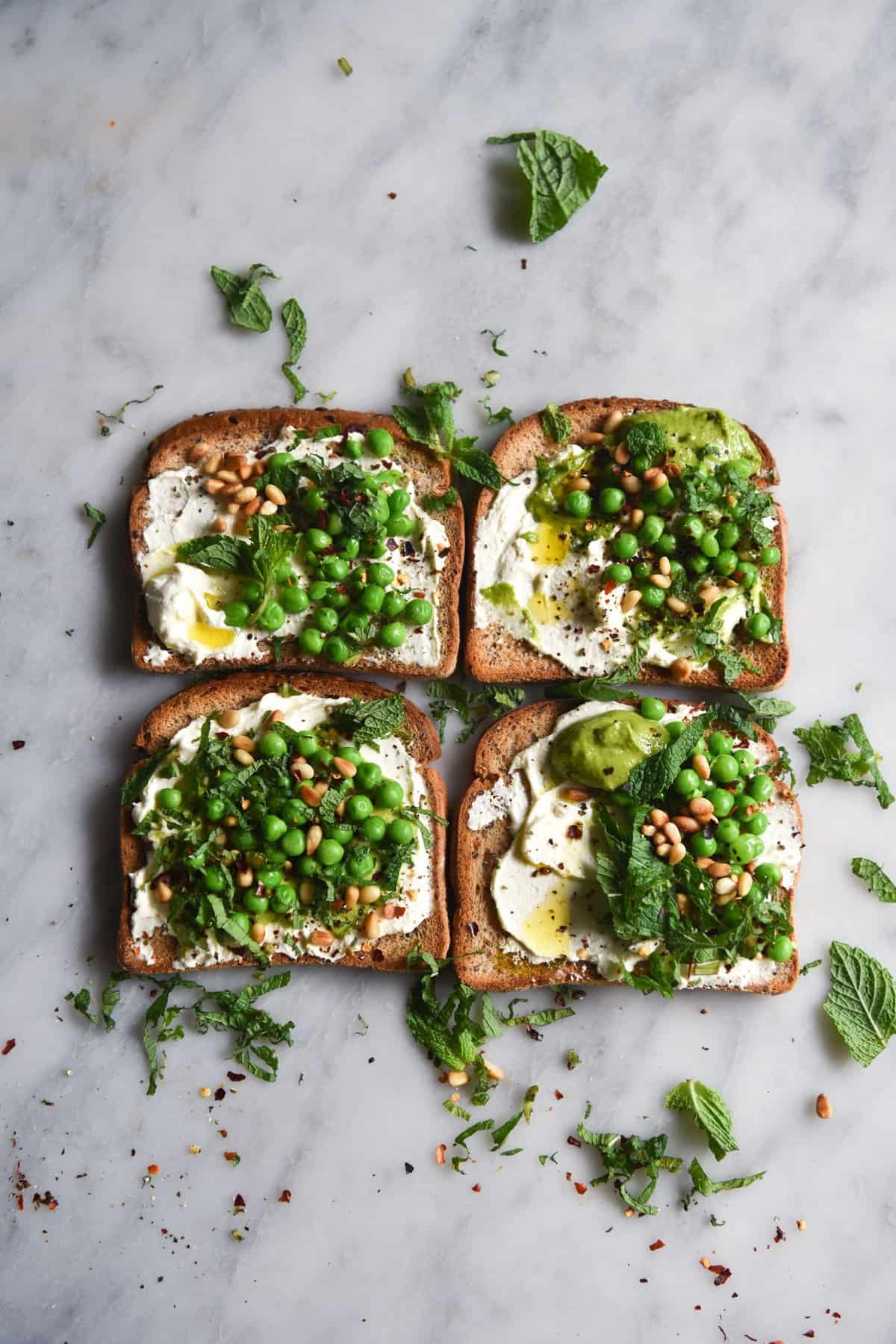 Recipe notes for your lactose free ricotta
Ricotta is traditionally made using the whey leftover from making cheese, which is then mixed with an acidic component to form ricotta. Here, we're using Lactose Free Full Cream milk to create a quick and easy lactose free ricotta style cheese.
Ricotta is quite a high lactose and FODMAP cheese, so this version is a great alternative for those with a lactose intolerance or on a FODMAP diet.
The ricotta can be flavoured with whatever you fancy – herbs, a bit of balsamic, truffle oil or a smoked salt. It is also delicious plain.
How much you drain the ricotta is up to you. If you prefer a runnier ricotta, you don't even need to leave it to drain – simply give it a good squeeze in the muslin cloth or nut milk bag and decant into an airtight container. If you prefer a drier ricotta, leave it to drain for 30 minutes or longer.
The same goes with salt – salt the ricotta according to your taste after you have drained it. The amount listed in the recipe is a suggestion and the salinity level that I prefer.
You can use the leftover acidic liquid in smoothies, pizza bases, curries – basically any cooking process that requires liquid. You can also use it for a handy pre-salted and pre-flavoured water to boil pasta in. It adds a unique tang and a bunch of nutrients from the milk.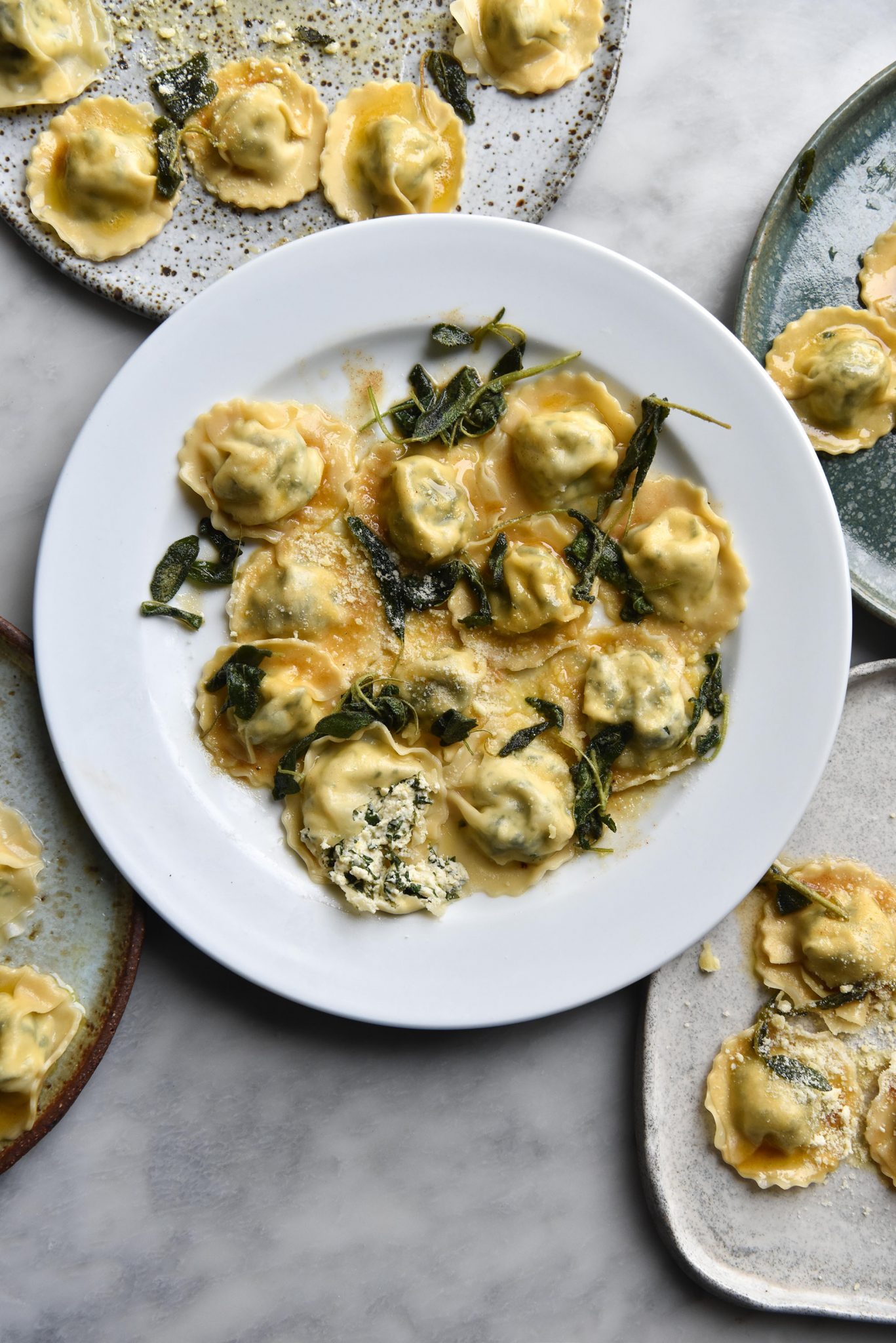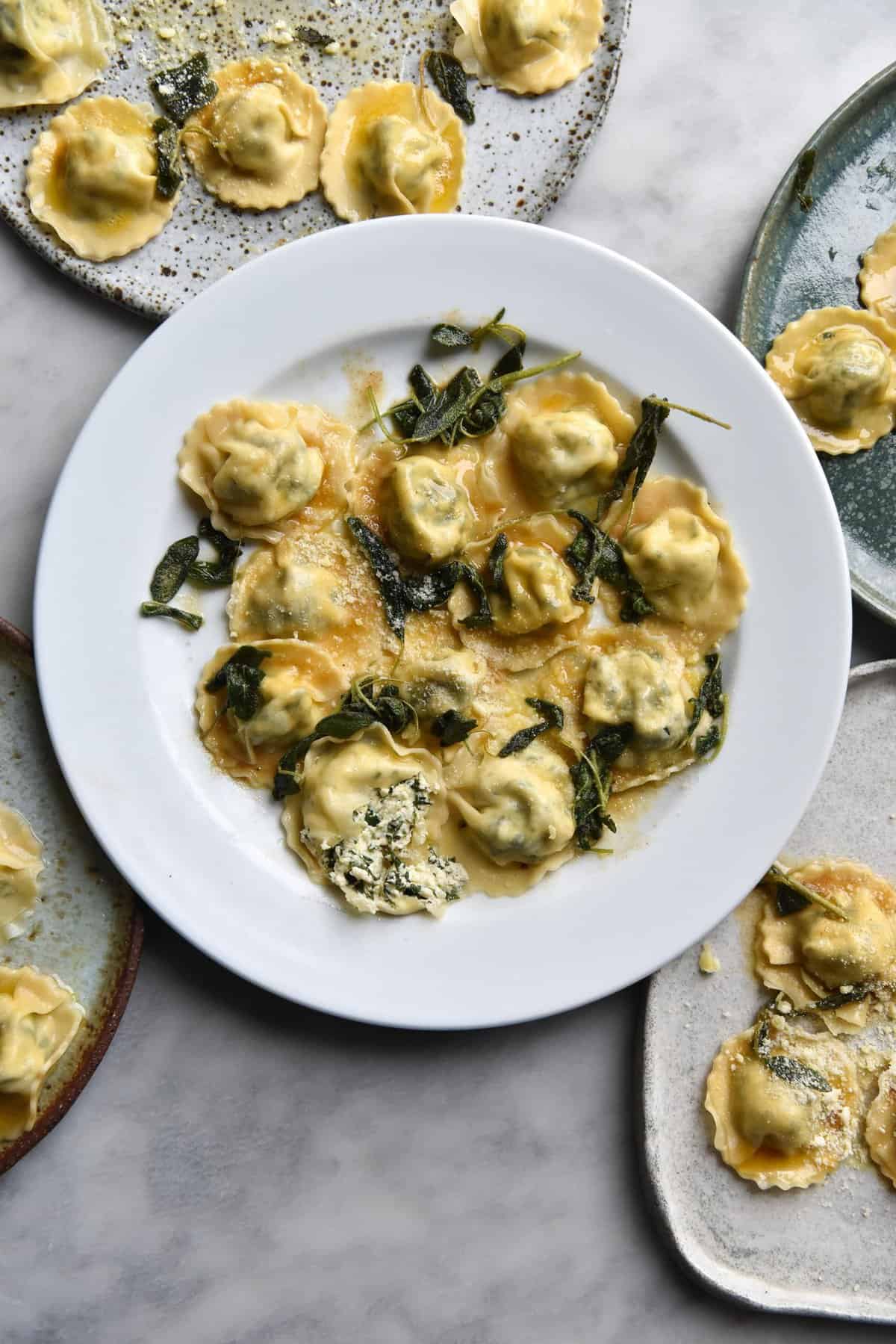 How to make lactose free ricotta
Lactose free ricotta is very easy to make. You only need a couple of things:
To make this lactose free ricotta, bring your lactose free milk to a simmer over a really low heat. Traditionally, ricotta is a bit more of an involved process, but this is a simple home version. It doesn't require a thermometer, but I recommend a Thermapen if you're looking to invest (I'm obsessed with mine).
Once the milk is simmering, add the vinegar or lemon juice. This acid will coagulate the milk, forming curds (our ricotta) and whey. The curds should be white and cloud like and the whey should be a translucent yellow colour. If the whey is still milky white, continue to gently cook and stir until it changes.
Once the ricotta has coagulated, leave it to sit for 10 minutes off the heat. Strain the ricotta through the nut milk bag. You can keep the whey for other uses or you can strain it off.
Allow the ricotta to strain in the nut milk bag for anywhere from 10 minutes to an hour, depending on the texture you like. Once strained, add salt to taste and store in an airtight container.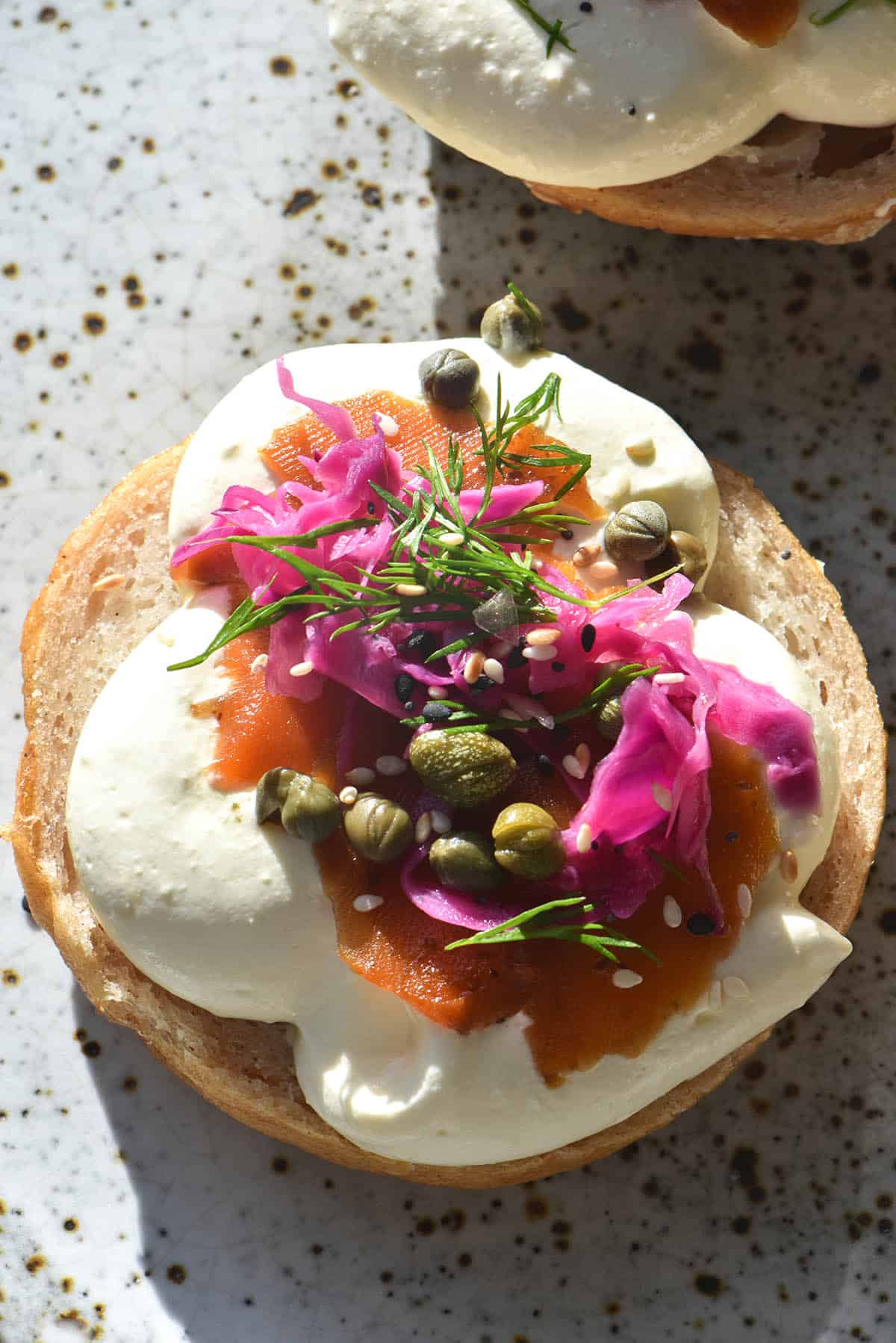 I can't find lactose free milk where I live. What can I use?
It is possible to make your own lactose free milk at home using regular milk and lactase. I have written an extensive post on it here. Lactase is the enzyme that breaks down lactose. By adding lactase to your milk, you are breaking down the lactose content of said milk.
This is how commercial lactose free milk is made, so the milk will be no different than the variety bought at the store. Choose a good quality, fresh and local milk for the tastiest results. I have seen some people use soy milk in a similar manner, but I haven't tested it. So, I don't have a vegan alternative at the moment.
How long does the ricotta last? Can it be frozen?
How long the ricotta lasts will depend on the milk you used to make it. A ricotta made with an older milk will expire more quickly than one made with fresh milk. I find that ricotta made with fresh milk lasts for 3-4 days, maybe more. With that said, I generally endeavour to eat it within a few days.
This ricotta can successfully be frozen and defrosted, if you have leftovers. In my experience, however, it tends to make the texture grittier. I wouldn't recommend using defrosted ricotta in something where the ricotta is the star. If it is to be cooked or is simply the dairy component of a larger dish (like a ricotta cake) it should be fine.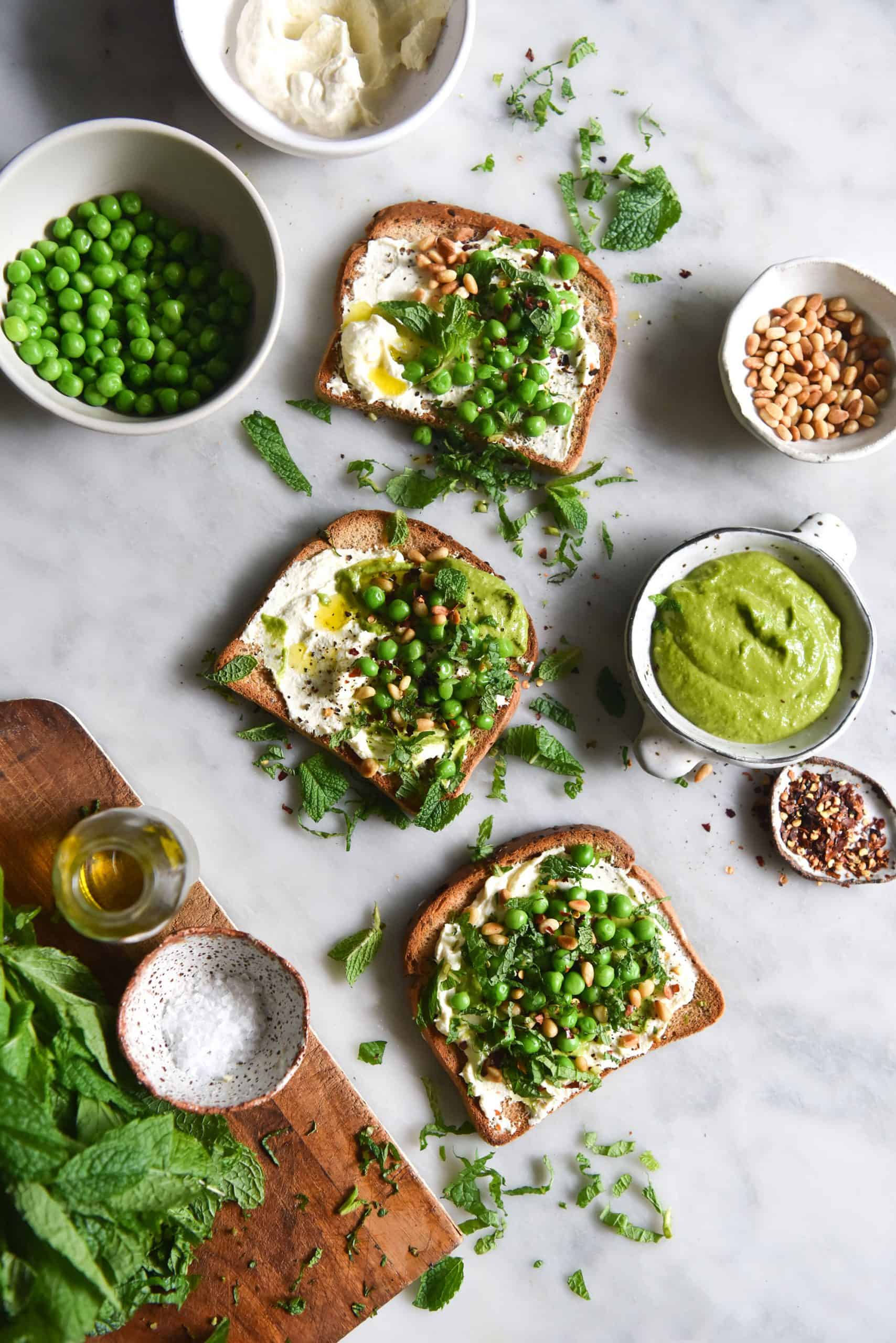 Ricotta making links
My lactose free dairy recipes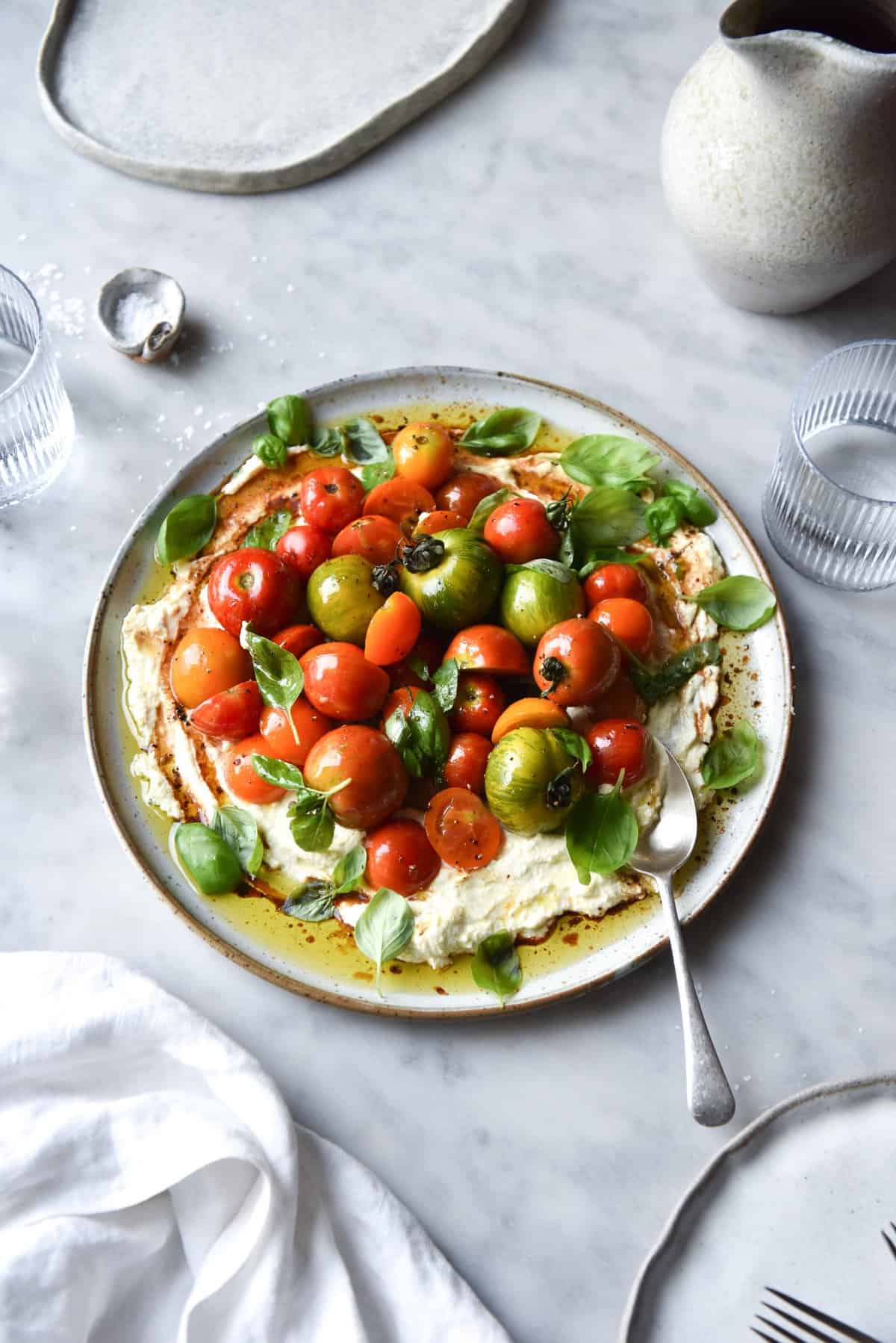 My recipes that use lactose free 'ricotta'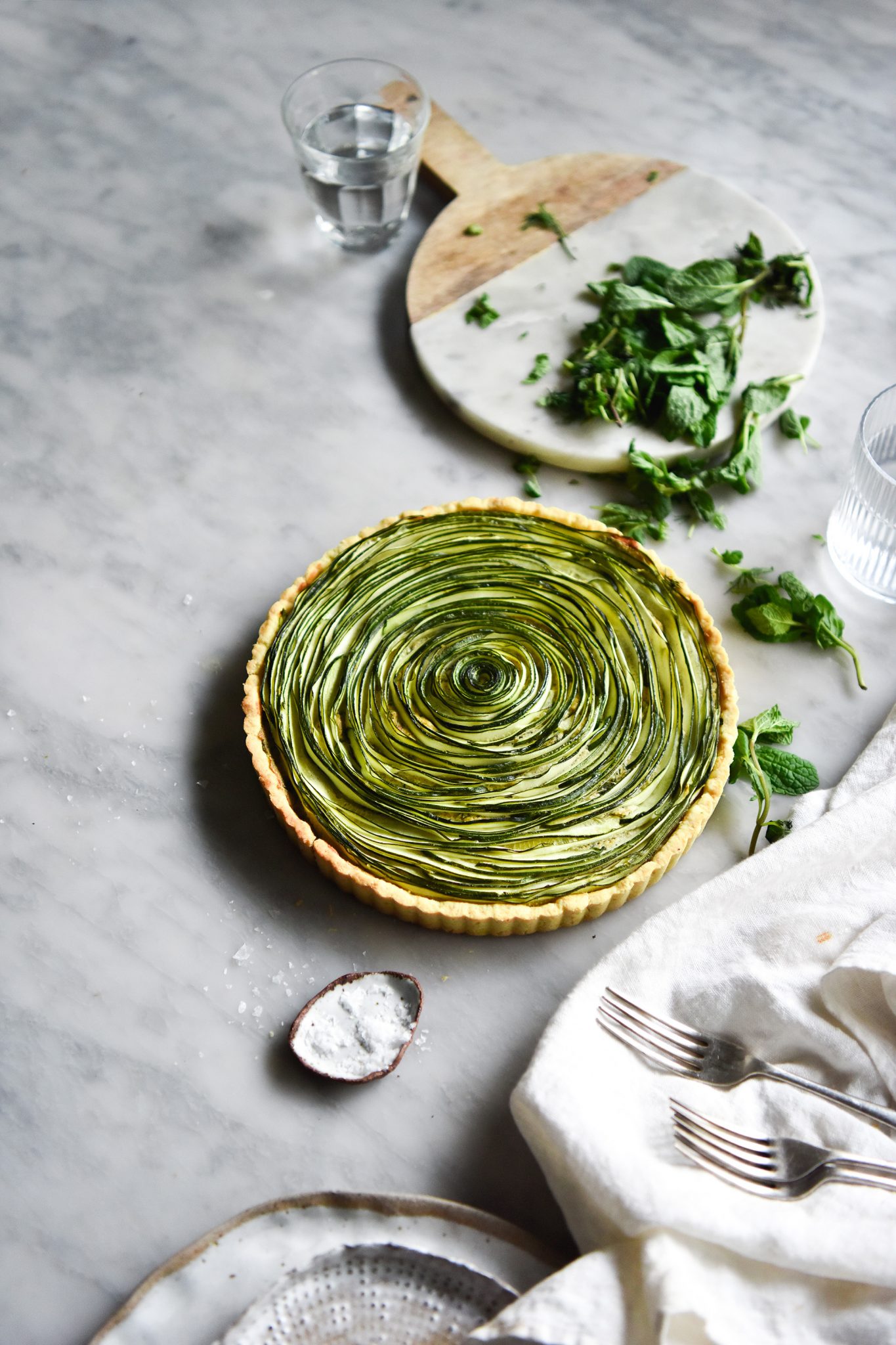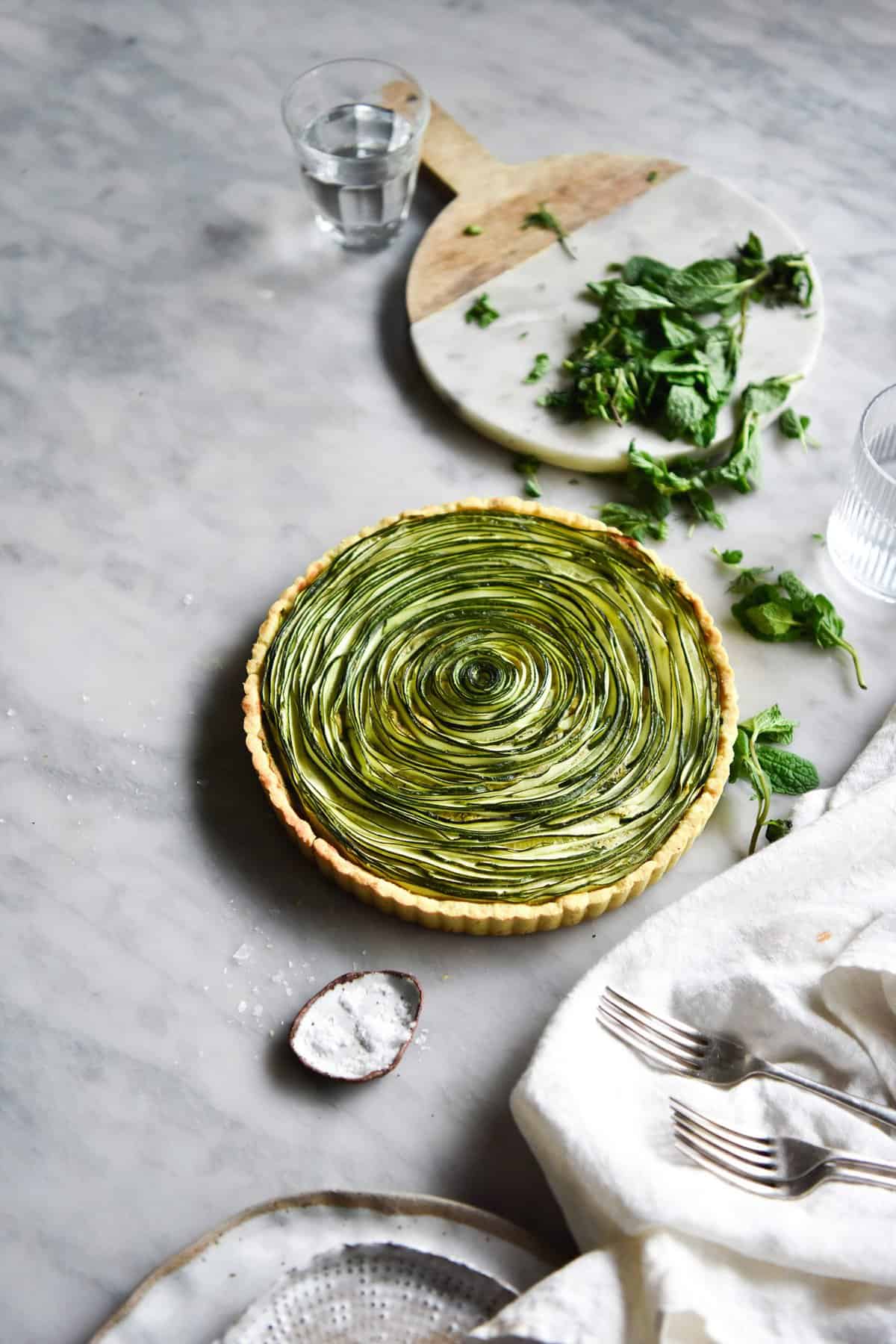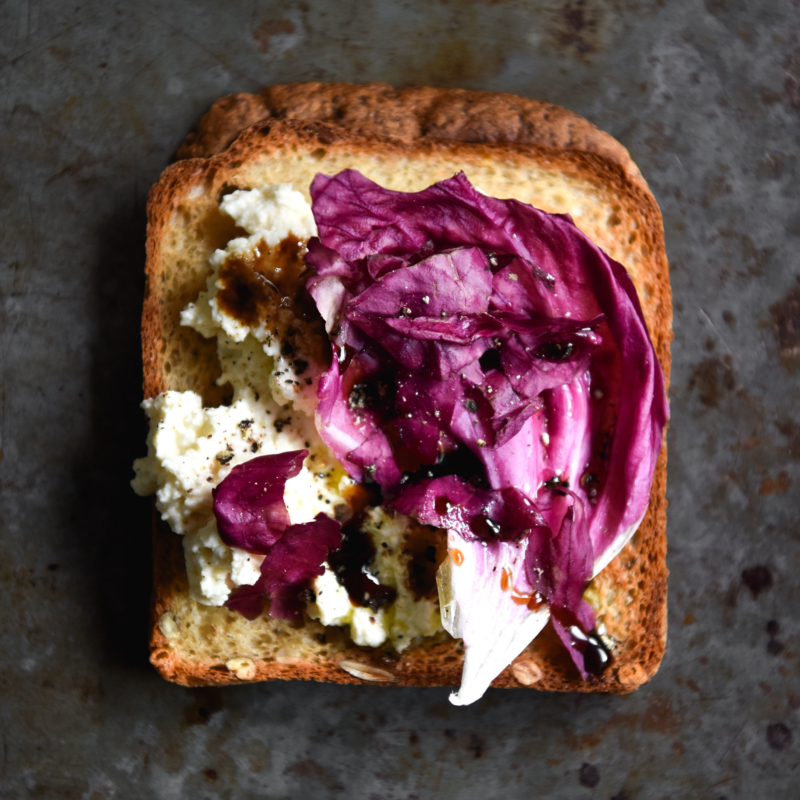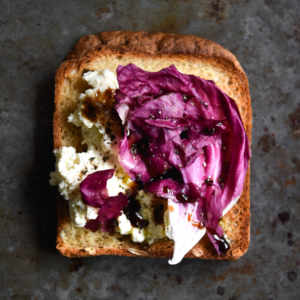 Lactose free 'ricotta'
Lactose free, FODMAP friendly
Ingredients
1

litre full cream lactose free milk

1/4

cup

(60ml) lemon juice (you can also use white vinegar or apple cider vinegar

but they will leave more of an aftertaste than lemon juice

1

teaspoon

fine salt

or to taste
Instructions
Place the milk and salt in a large saucepan over a low-medium heat. Allow the milk to come to a simmer – about 10-15 minutes.

Once the milk is gently bubbling, turn the heat off and remove from the heat and the stove. Add the lemon juice. Stir gently, only just to distribute the acid in the milk. Allow to sit for 15 minutes – the mixture should have curdled and become obvious 'curds and whey.' There should be ricotta like lumps of milk and a semi-transparent lemon coloured liquid.

If the liquid is still milky and completely opaque, return the ricotta to a gentle heat until it begins to separate, and then take it off the heat again. You can add a little extra acid (a teaspoon at a time) as an insurance policy, although this might affect the taste of the final product.

Once you have left the mixture to sit for 15 minutes, the mixture should have obviously separated into the two distinct elements. Gently pour the ricotta through a sieve lined with muslin cloth or a nut milk bag. You can discard the whey or use it in smoothies or baking – see notes for a few more ideas.

How long you strain the ricotta is up to you – it depends on how runny you like your ricotta. I like mine on the more spreadable side, so I either give mine a good old squeeze and decant, or strain mine for a maximum of around 20 minutes. Anywhere from 20 minutes to 1 hour is a good ballpark. If you accidentally overstrain, you can add a little lactose free milk to loosen it up.

Check for seasoning and store in an airtight container. Keeps for a few days in the fridge.

To make a delicious spreadable whipped ricotta, simply pop the ricotta in your stand mixer and whisk until it is light and fluffy. You can also use a hand beater and add in any flavourings you see fit.