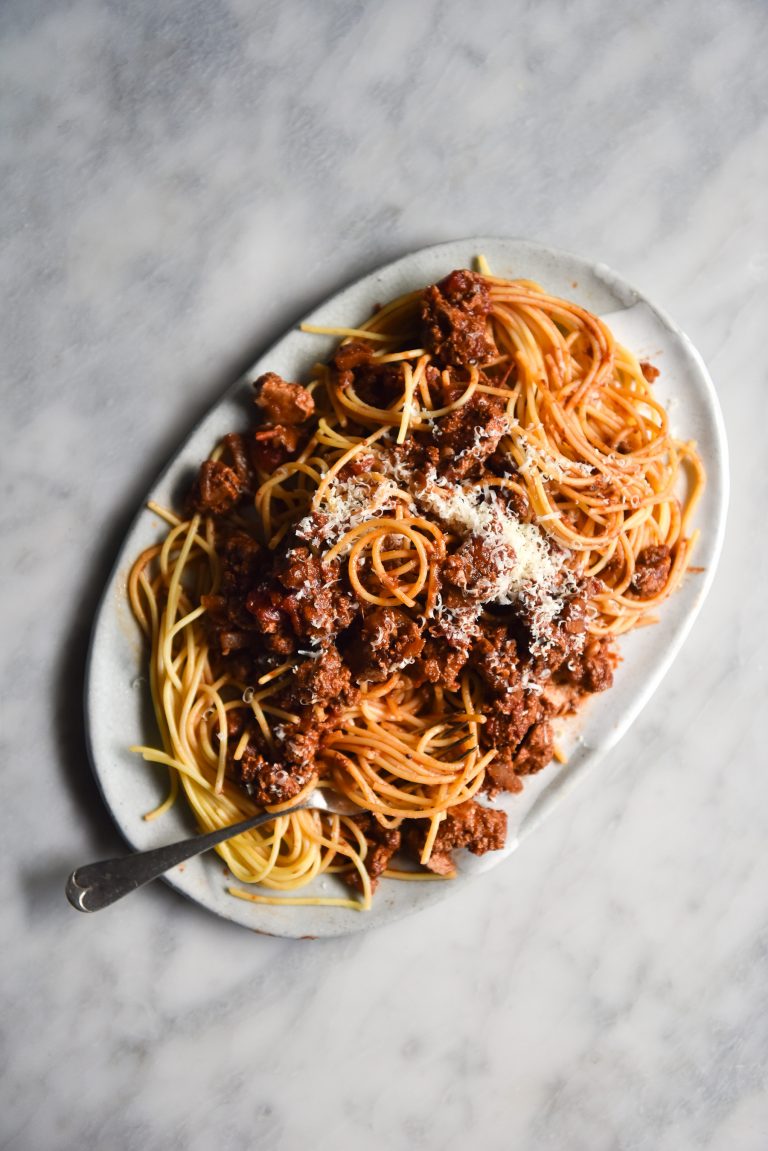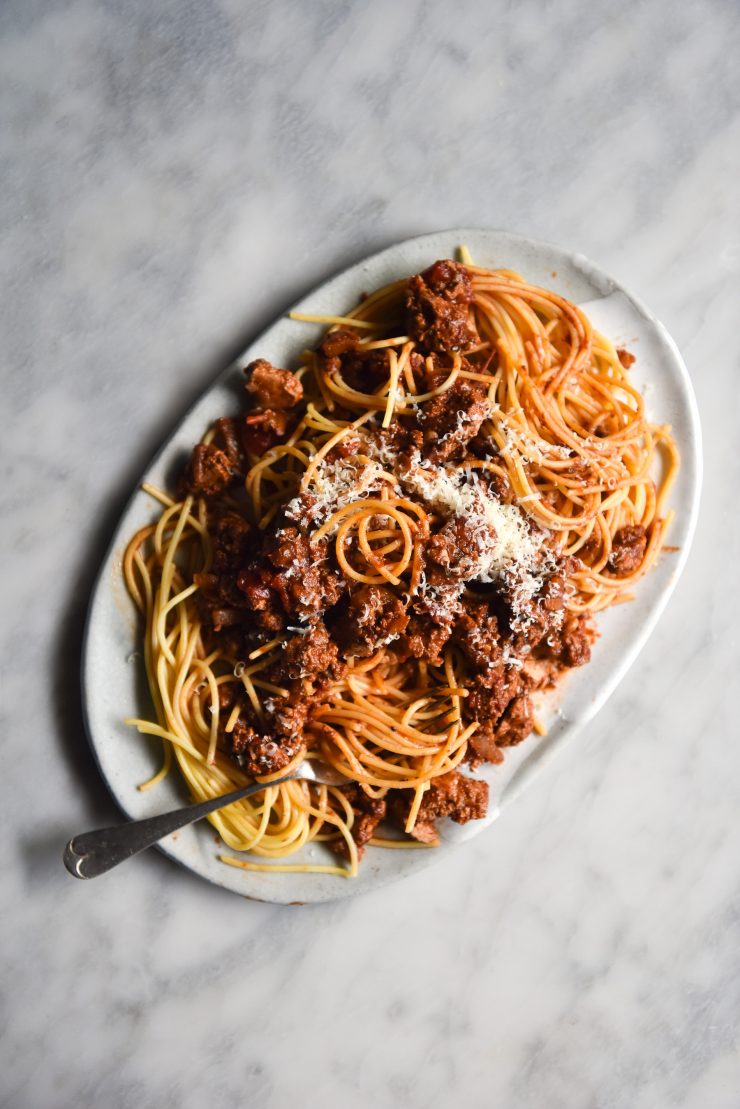 Today we're talking a quick recipe for vegan low FODMAP Worcestershire sauce that is gluten free, and doesn't require 1000 ingredients.
To be perfectly frank, I don't have a sharp recollection of what regular Worcestershire sauce tastes like. For a long time I was deathly afraid of anchovies, so Worcestershire sauce never appealed.
These days, although Worcestershire sauce appeals for taste reasons, it is less suitable for dietary ones. Commercial Worcestershire sauce contains some high FODMAP ingredients, and I also needed a substitute for my vegan bolognese. As it turns out, making a 'kind of' Worcestershire sauce is quick and easy!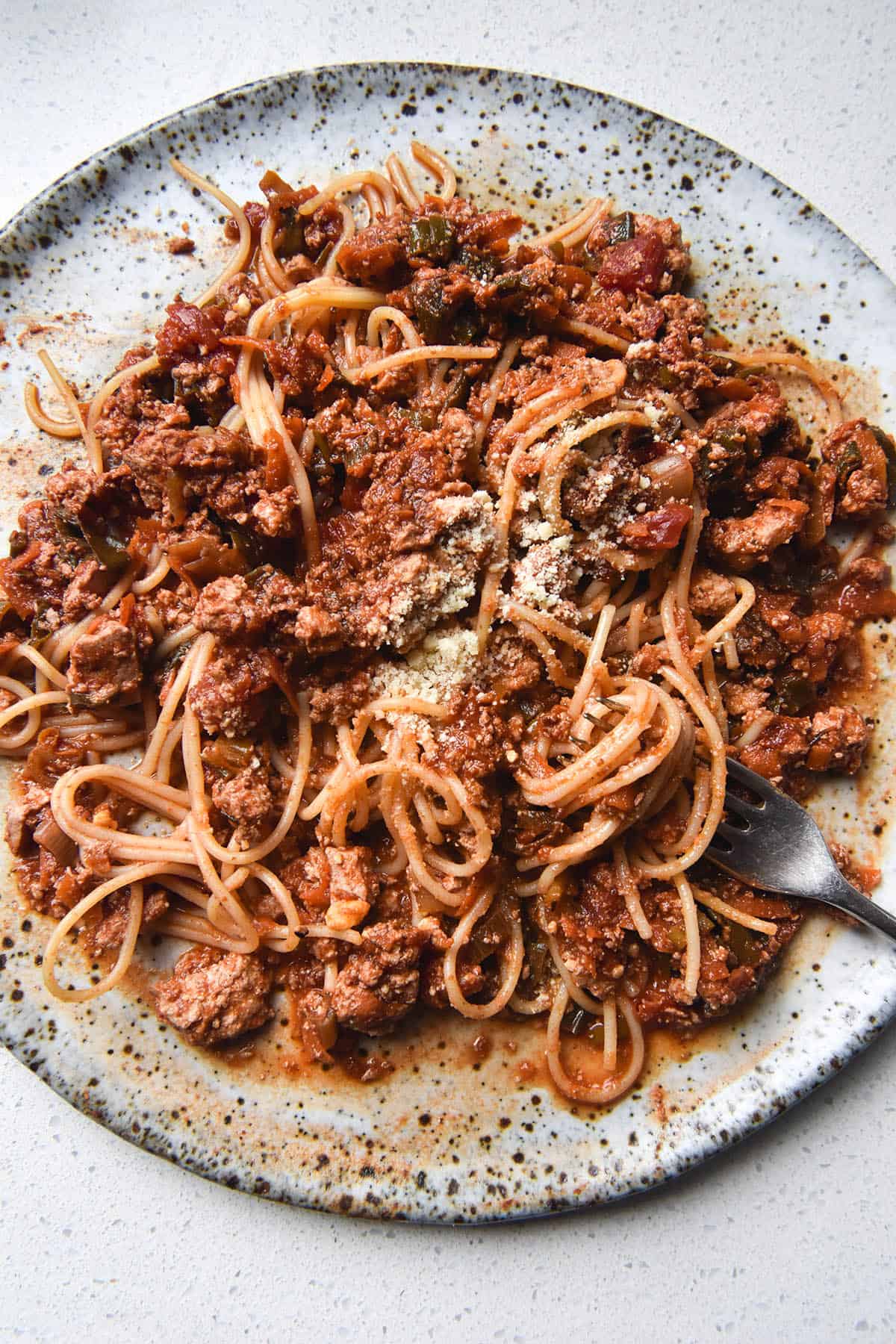 Vegan low FODMAP Worcestershire sauce
Enter, this kinda sorta Worcestershire sauce. This FODMAP friendly Worcestershire sauce serves as a suitable replacement for the varieties with anchovies, molasses and garlic/garlic powder. It is zingy, a little bit spicy, and works like a charm in my FODMAP friendly vegan bolognese. It probably doesn't taste exactly like the original (which is understandable given it doesn't use the main ingredients) but it serves it's purpose.
Why do I need to make my own Worcestershire sauce?
As I've touched on above, Worcestershire sauce contains a number of ingredients that render it unsuitable for a FODMAP aware vegetarian. Firstly, it contains anchovies. Secondly, the ingredients can often read like a 'what not to eat on the FODMAP diet' list. A quick perusal of various recipes suggests that malt vinegar (not gluten free) apples, onions, garlic, shallots and treacle or molasses are all often added.
This recipe is vegan, gluten free and FODMAP friendly. It's also easy to make, and uses relatively common ingredients from a well stocked pantry. It makes a small batch – enough to make my FODMAP friendly bolognese, with potentially a little leftover.
This can be used in place of Worcestershire sauce in any recipe, although I'd highly recommend it in the vegan bolognese. I'm currently obsessed with it and have been eating in on it's own because it's so good. Eating it with pasta is also obviously a good idea, in case you hadn't picked up on that visual cue. Sorry that Worcestershire sauce doesn't make for a good picture on it's own.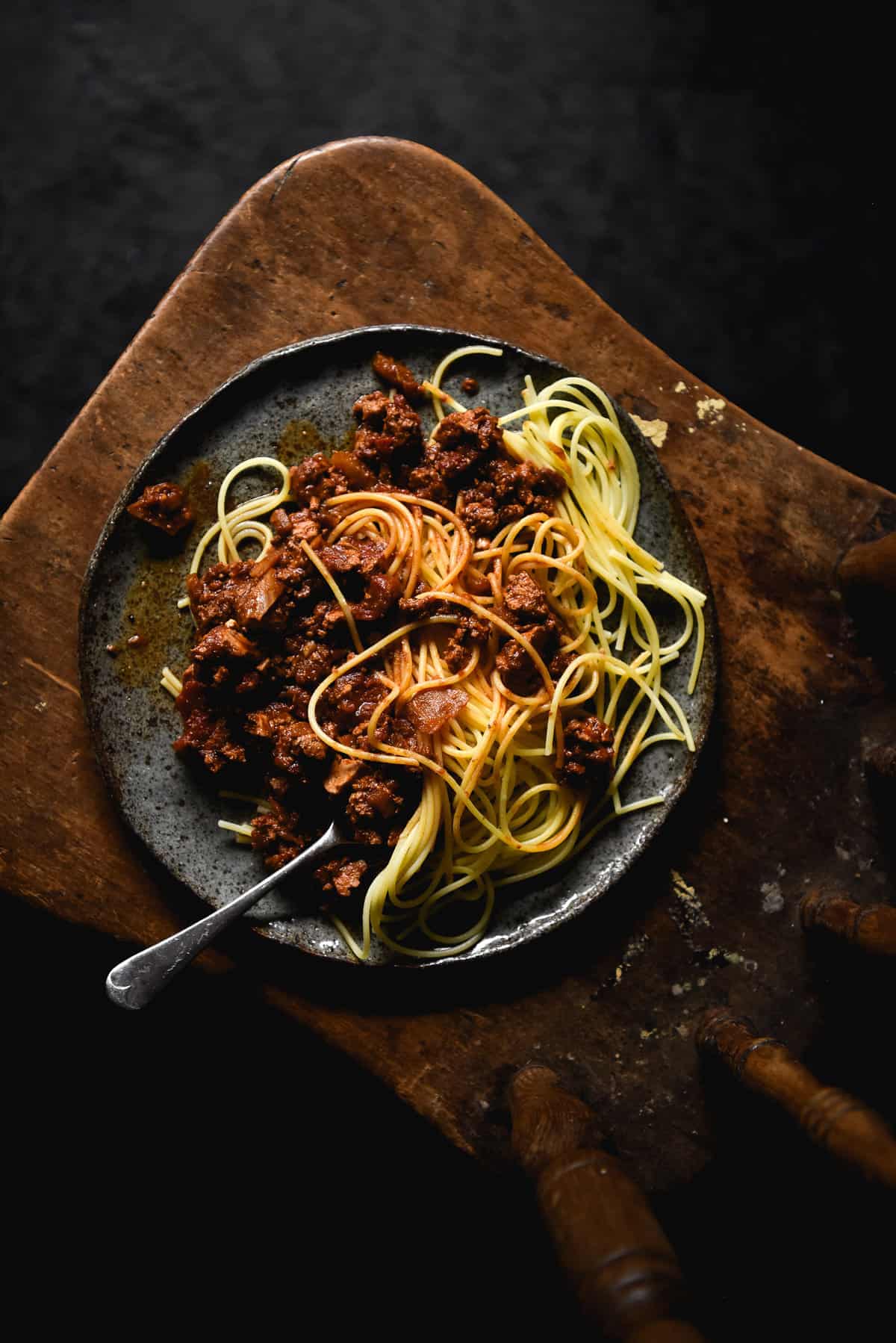 More vegan low FODMAP recipes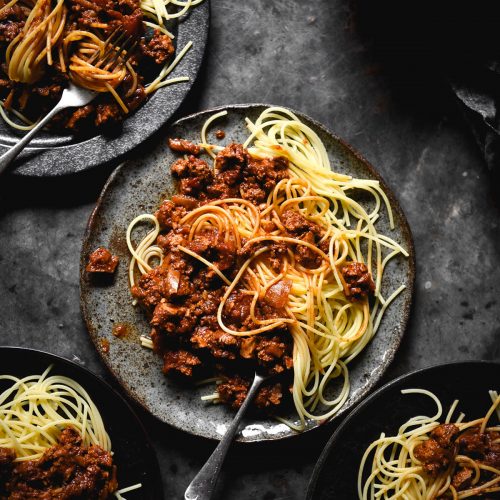 Low FODMAP vegan Worcestershire sauce
Gluten free, vegan, FODMAP friendly
*Cups and measures are in Australian cups and measures. Use gram weights for international accuracy.
Ingredients
125ml (1/2

cup)*

apple cider vinegar

40ml (2

tbsp)*

Tamari

40ml (2

tbsp)*

brown sugar

10ml (1

tsp)*

maple syrup

1/2

tsp

cinnamon

1/2

tsp

allspice

pinch of powdered clove, optional
Instructions
Place all ingredients in a small saucepan over a medium heat. Stir intermittently for around 10-15 minutes, or until it has thickened. Add some freshly cracked pepper and use in whatever you're doing (bolognese obviously encouraged.) Store in an airtight container and use within a week or two.
Notes
This yields a small quantity, perfect for a single batch cook (around 4-5 tablespoons.) This is the amount necessary for my vegan bolognese, but obviously double the quantities if you need a larger volume.