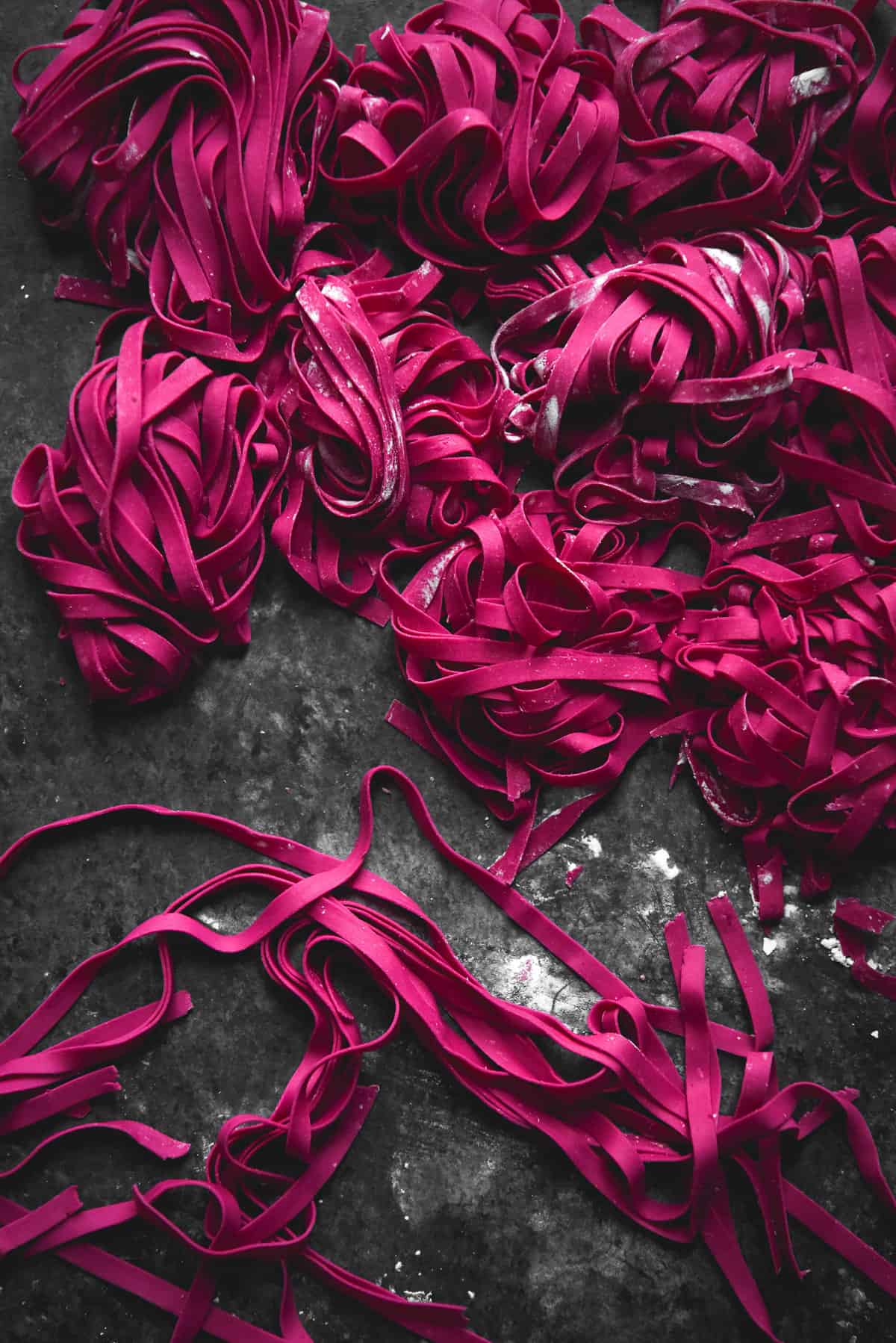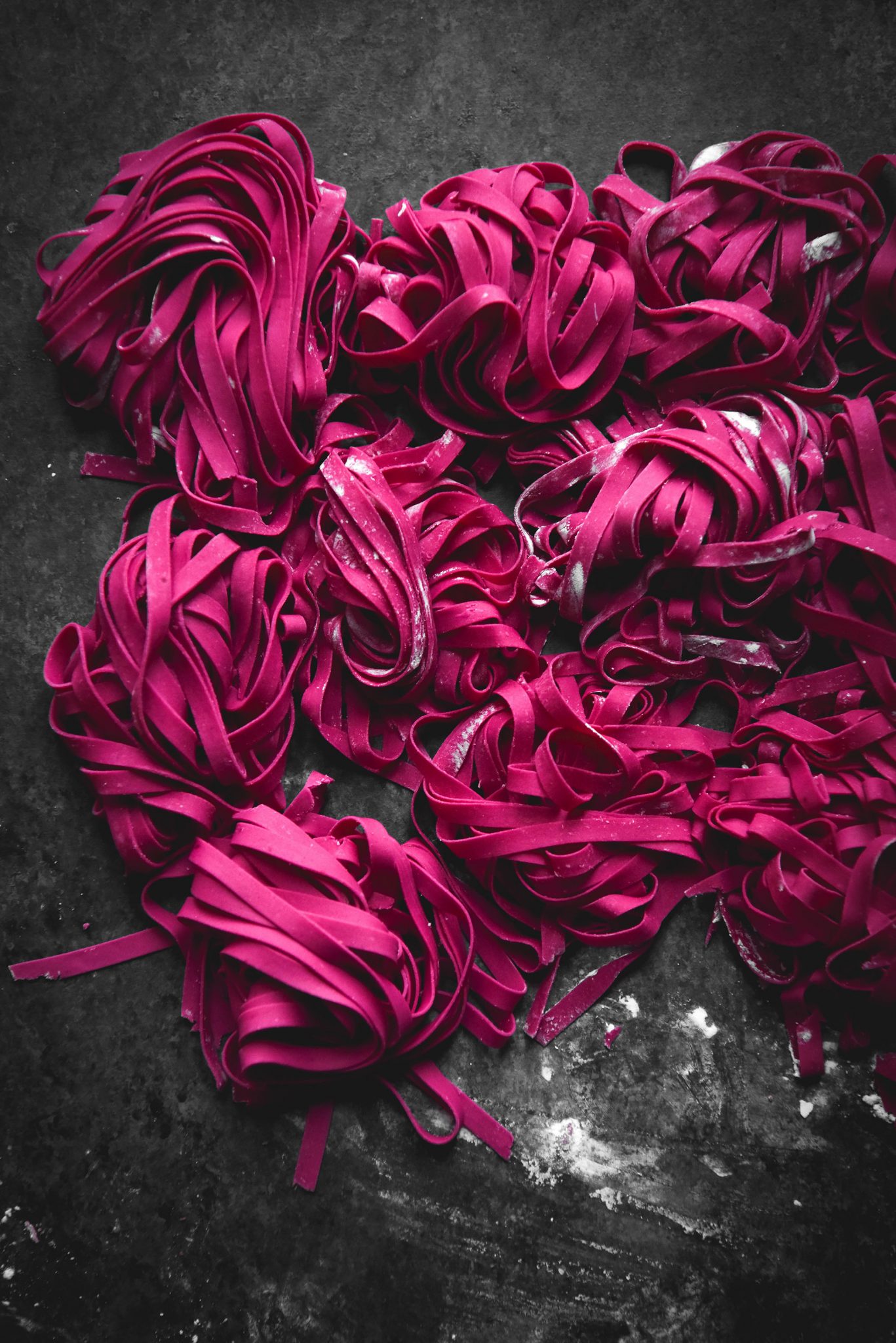 I have been on a bit of a recipe roundup bender lately, which is why today we're talking low FODMAP pasta recipes. I find it really helpful to see recipes all in one place, so I figure other people might too. These are all of my favourite low FODMAP pasta dishes, all in one convenient spot. If you're into roundups, you might like: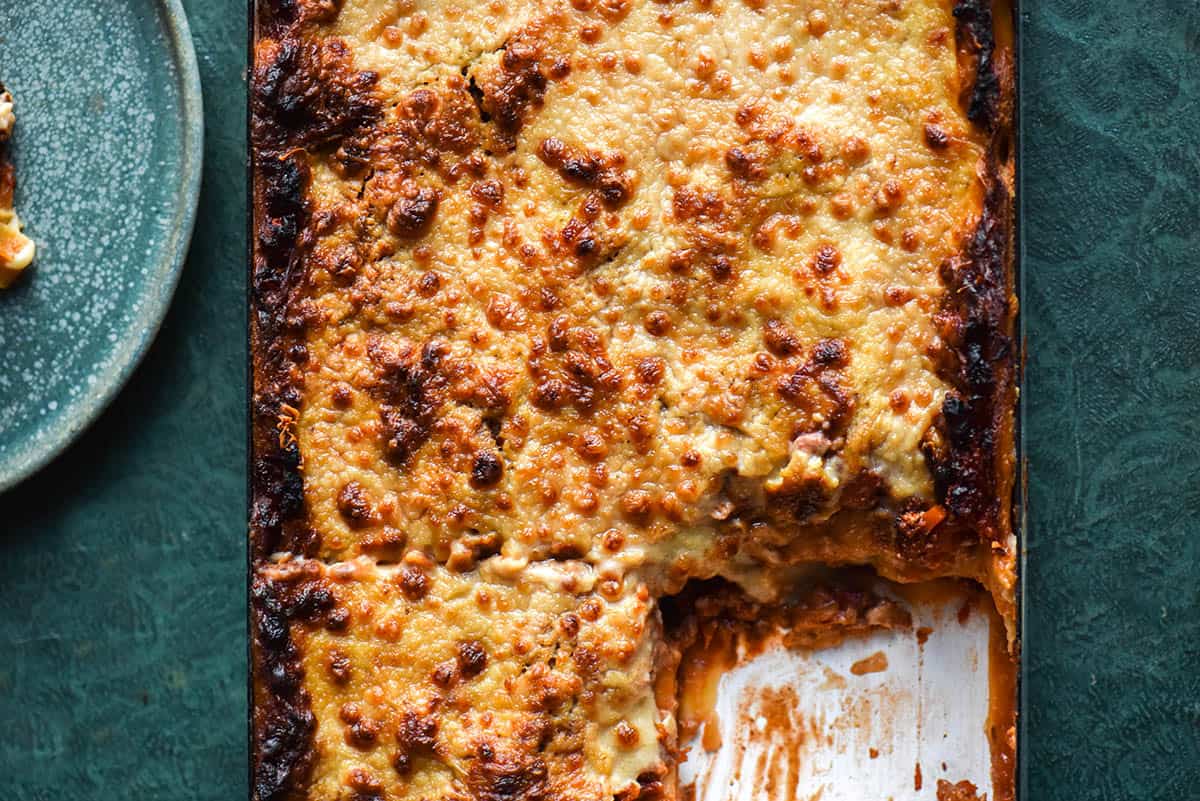 Low FODMAP pasta recipes
All of the recipes in this roundup are gluten free and vegetarian or vegan. They are also (it goes without saying) low FODMAP pasta recipes. Where possible, I try to include as many nut free, egg free and lactose free options as I can.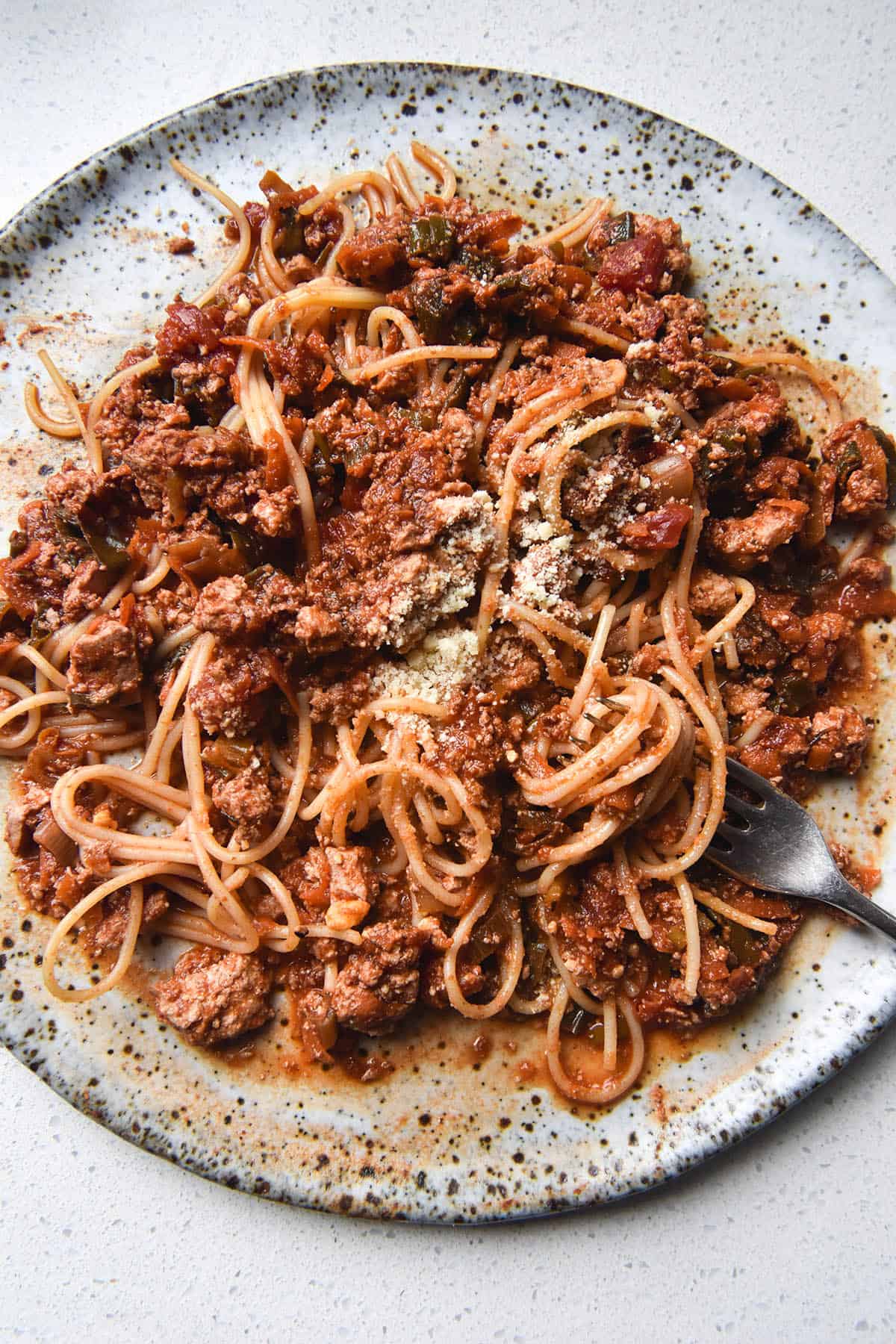 Vegan, gluten free lasagne
A gluten free, vegan AND low FODMAP lasagne recipe that everyone can enjoy. This lasagne uses my low FODMAP vegan bolognese to make it filling and traditional. Add some vegan mozzarella of your choosing for an extra cheesy experience.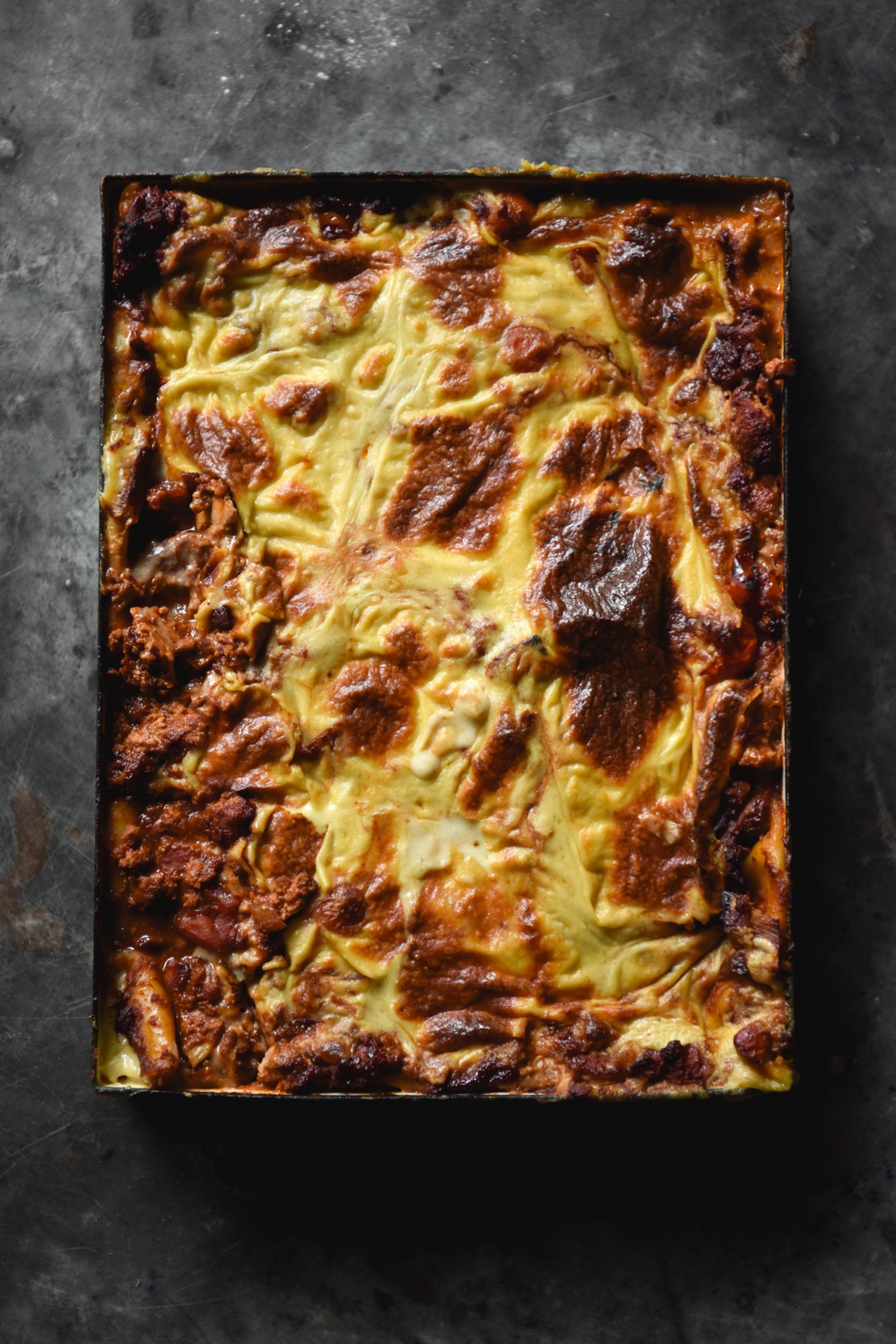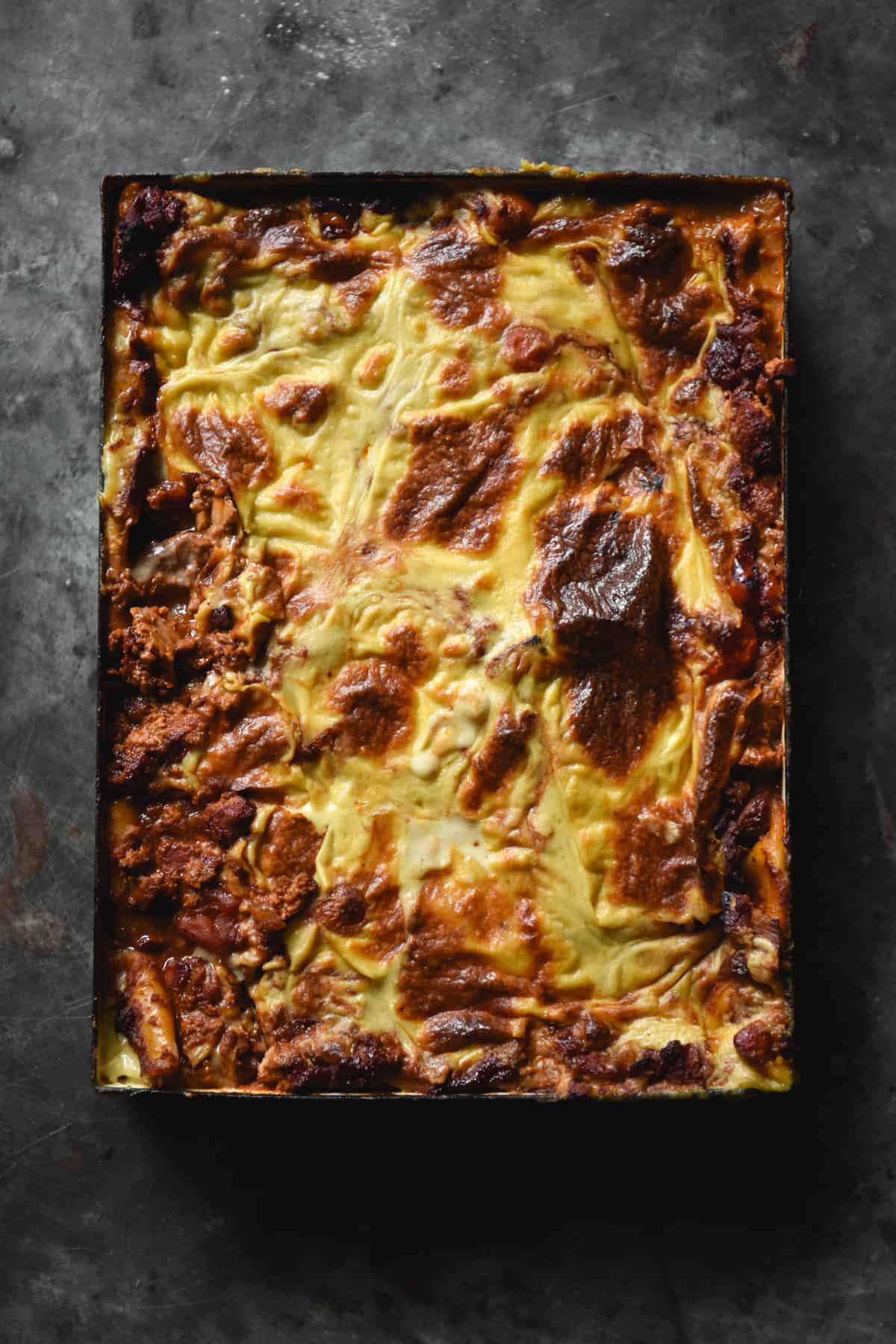 Green protein pasta
This green protein pasta combines, kale, cottage cheese, beans and pesto style ingredients for a bright and flavourful vegetarian pasta that is filling and protein packed. Canned beans are used to keep the FODMAP content down.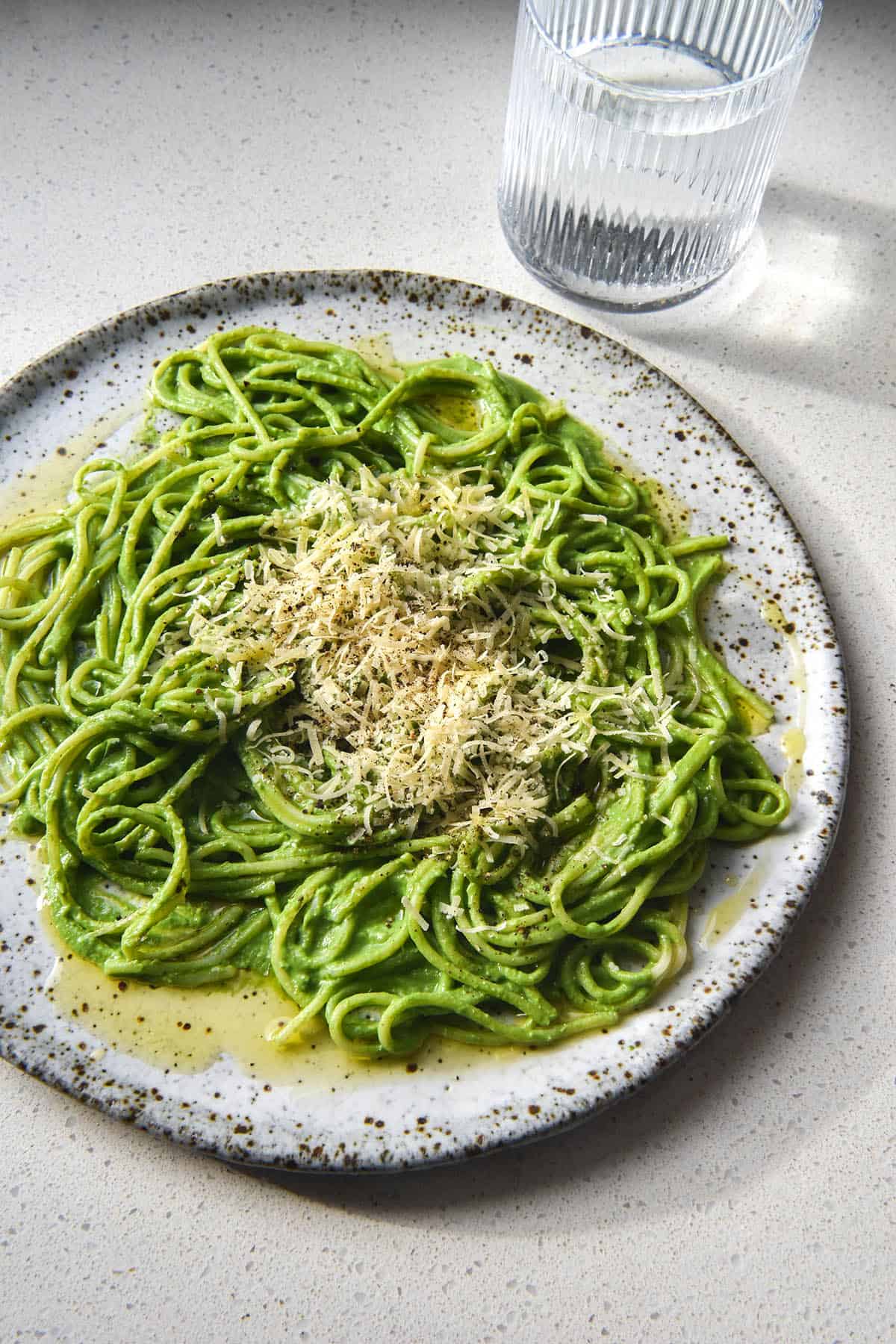 Pasta alla vodka
This delicious, bright tomato sauce is made without onion or garlic. The vodka accentuates the tomato paste for a sauce that is bursting with flavour.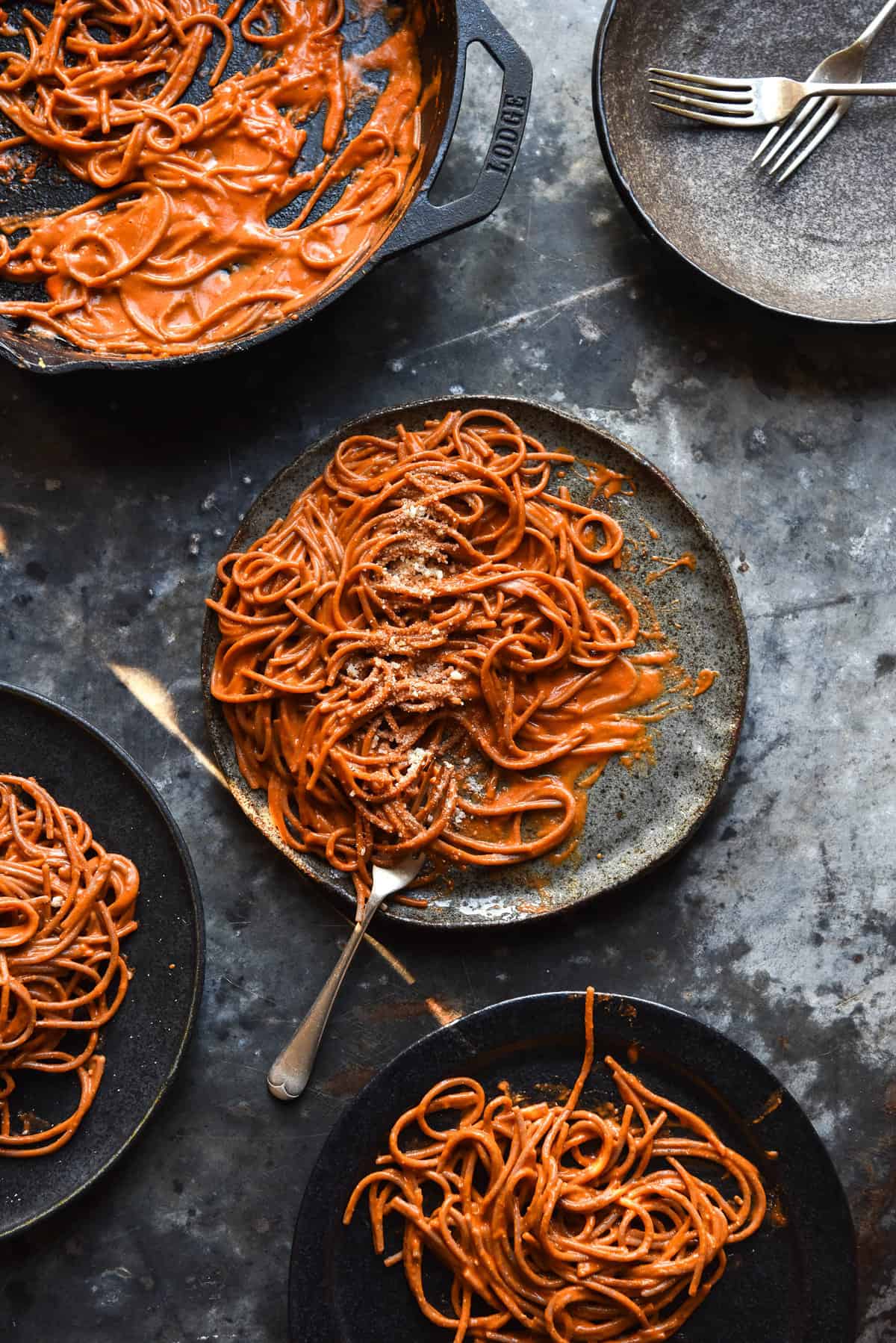 Low FODMAP pasta sauce
This low FODMAP pasta sauce uses herbs, asafoetida powder and garlic infused ghee (among other things) to create a quick and easy sauce without onion and garlic.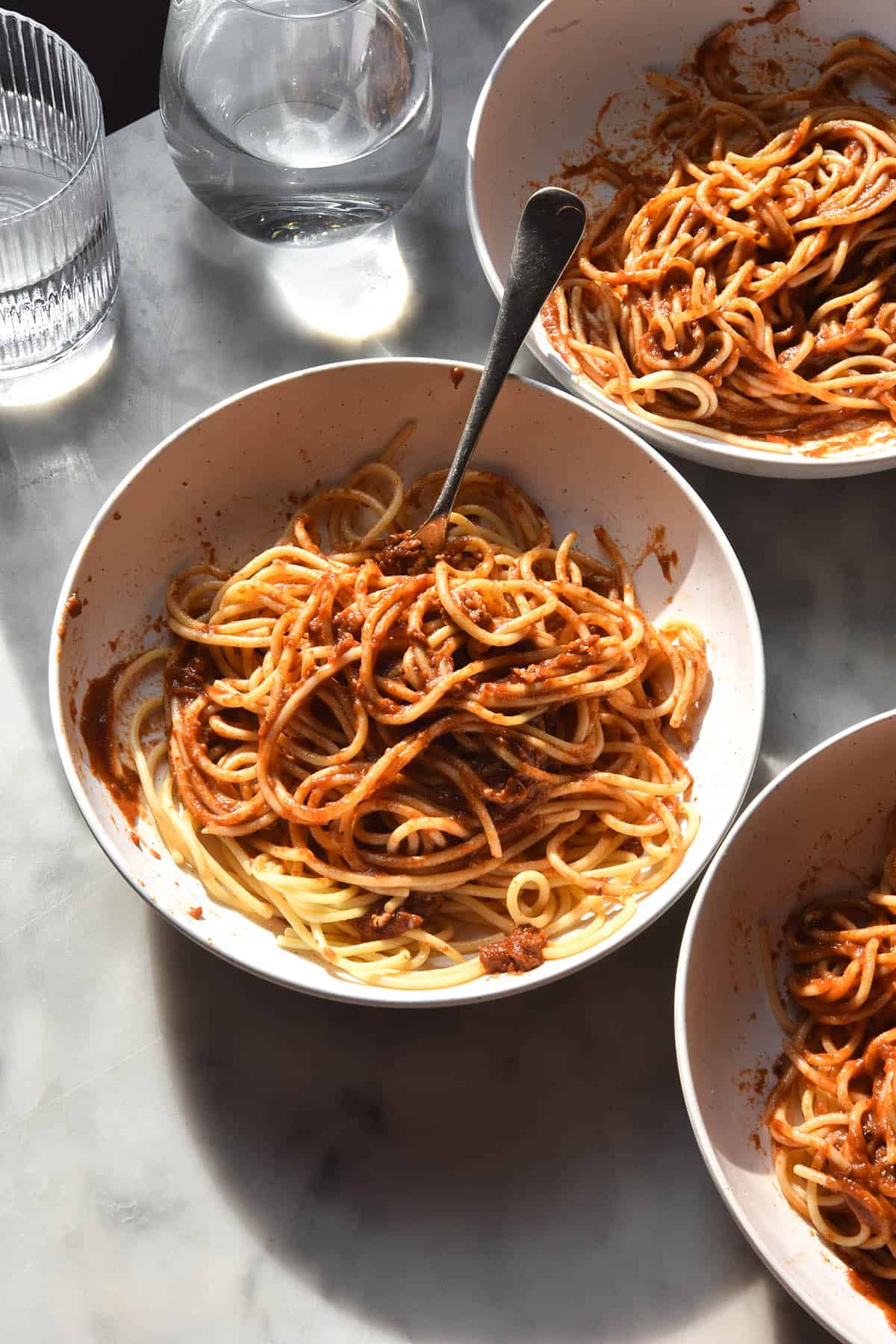 Pasta with brown butter, chilli, lemon and herbs
Although I wrote this recipe before tomatoes had their FODMAP threshold lowered, I still stand by the recipe. In particular, the brown butter, chilli and lemon sauce. All the flavour without any onion or garlic.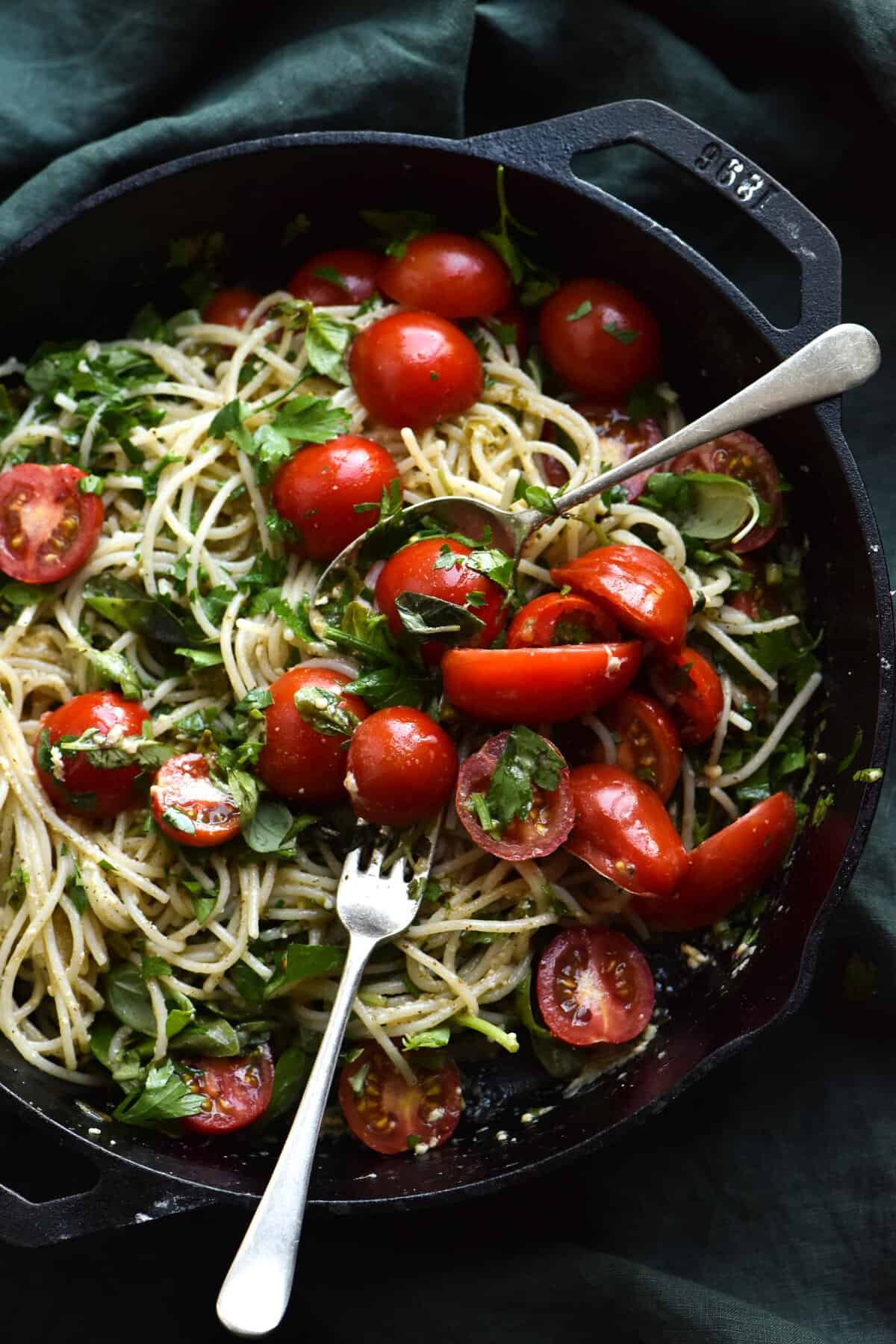 Gluten free beetroot pasta dough
This easy gluten free pasta dough is made with roasted beetroot for a stunningly vibrant colour that is retained after cooking.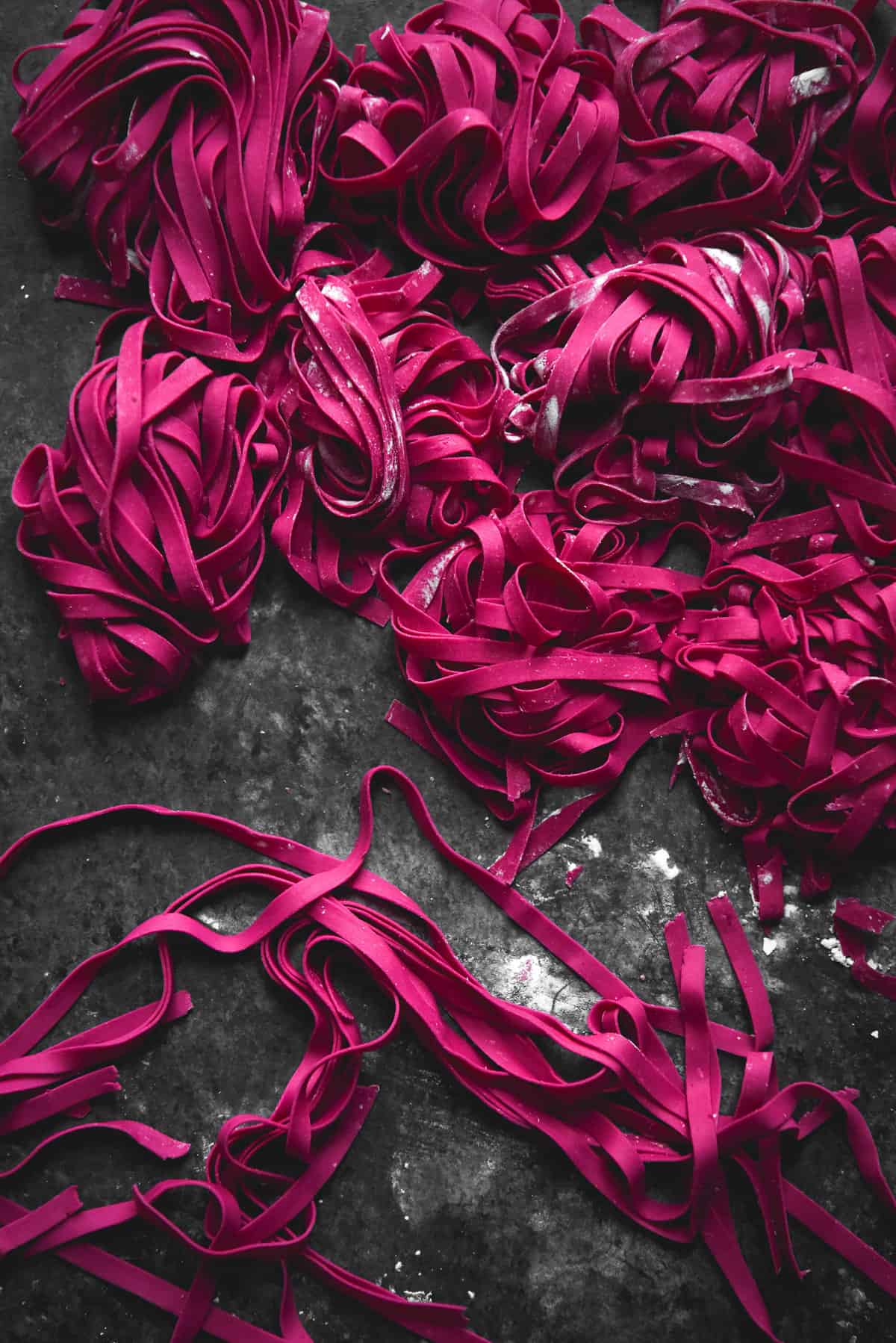 Minestrone soup
A wholesome and delicious low FODMAP minestrone soup that is perfect for the cooler months.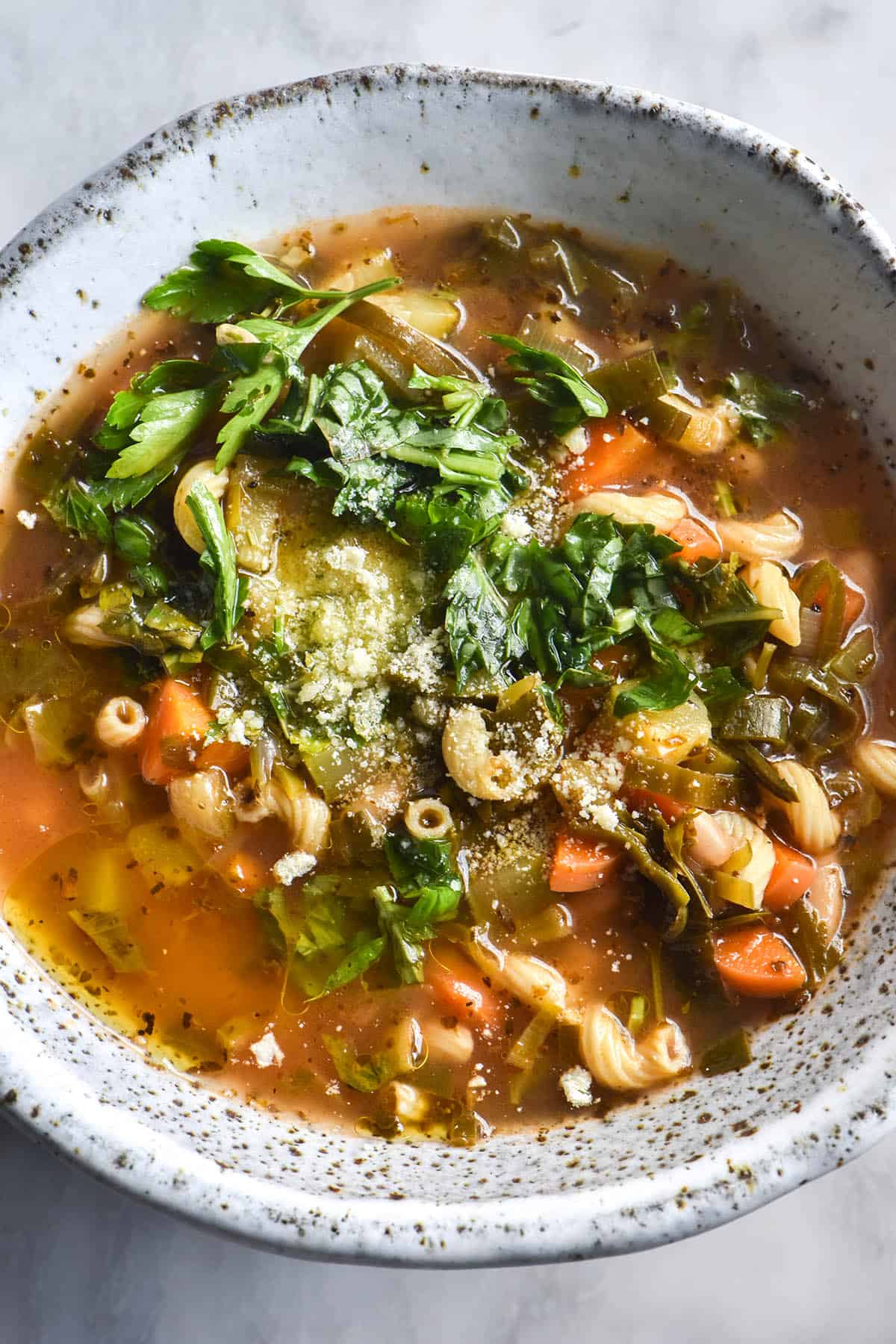 Spaghetti aglio e olio
This low FODMAP garlic and oil spaghetti gets it's flavour from garlic infused olive oil. A super garlicky pasta experience without the FODMAPs.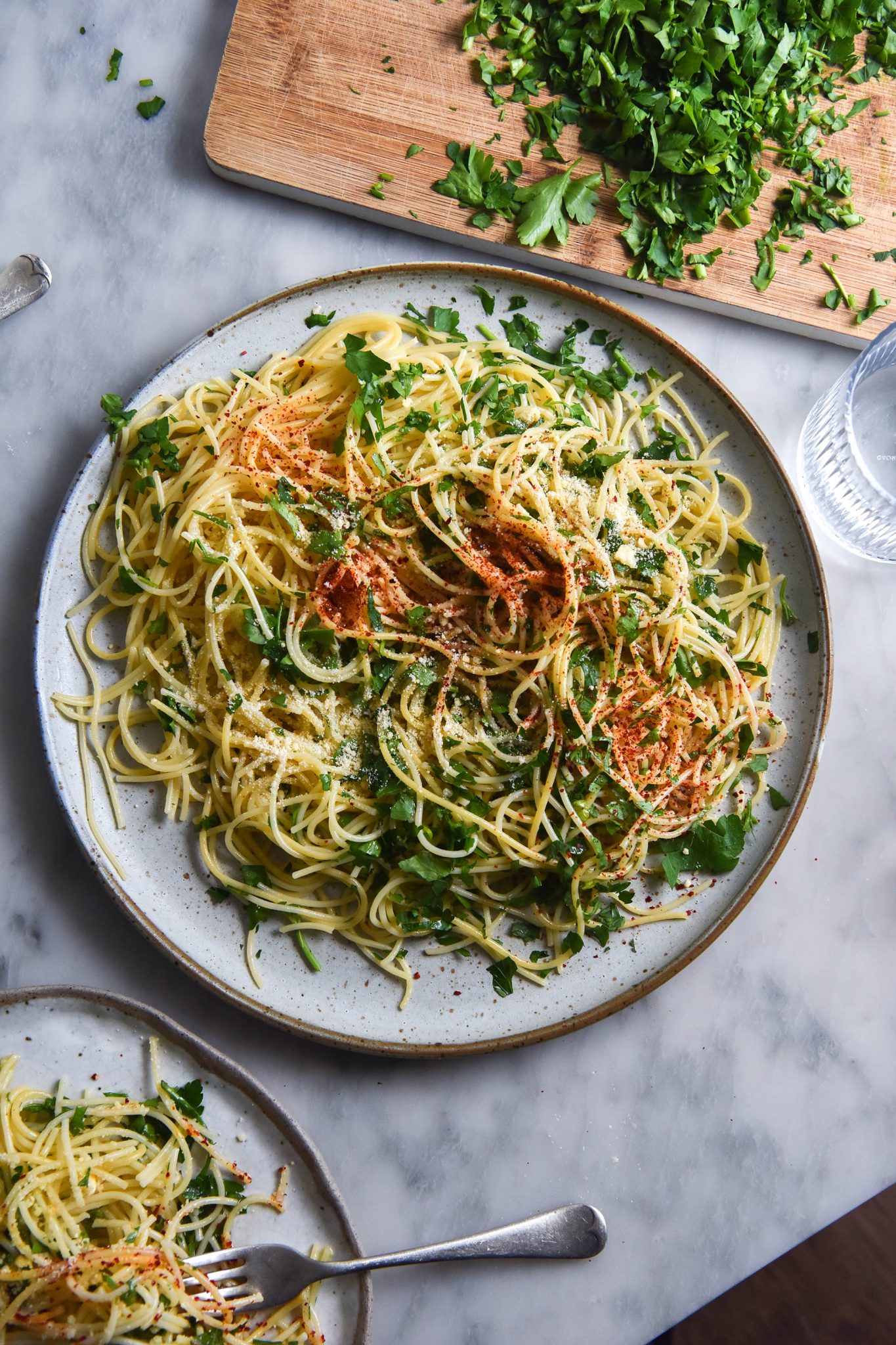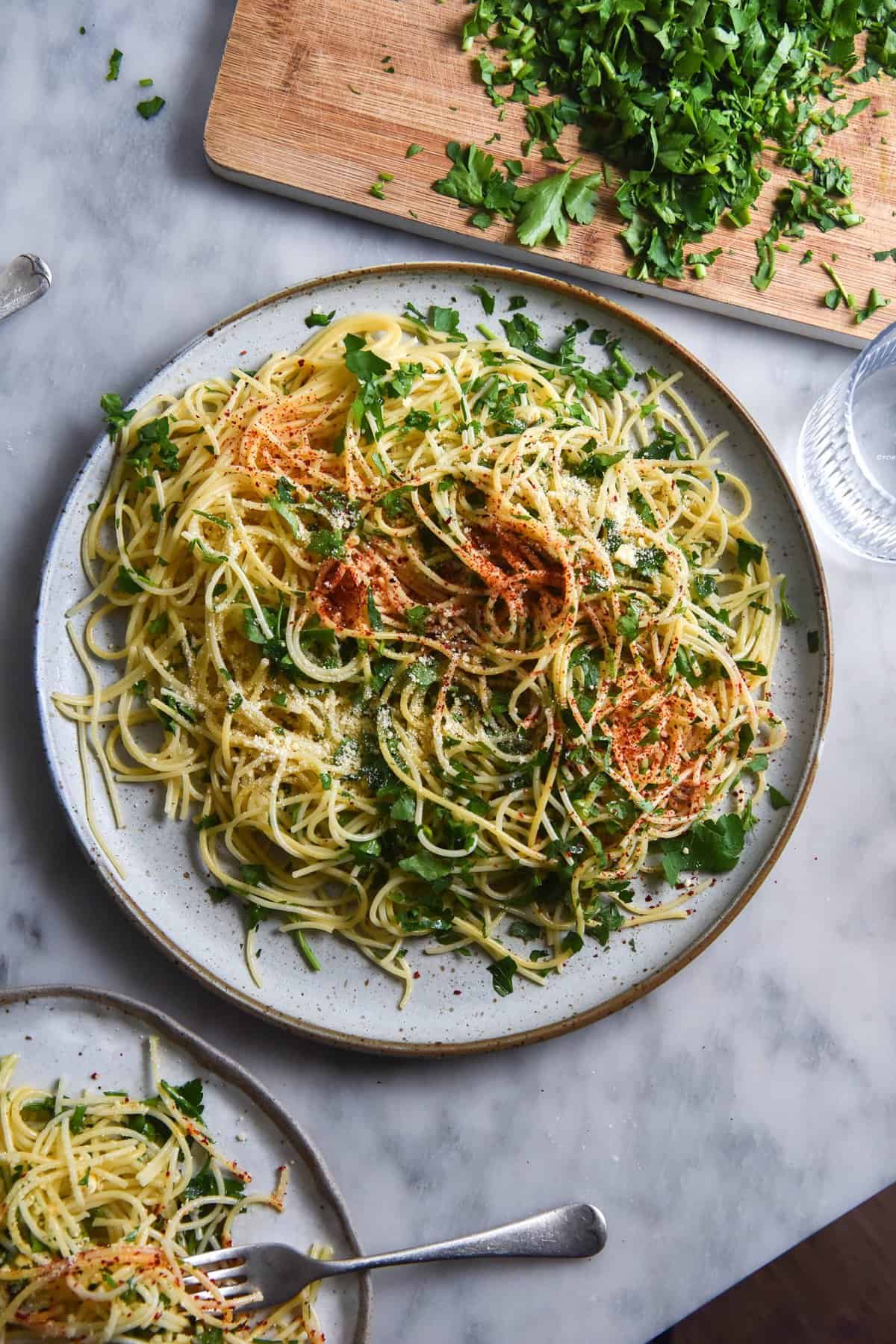 Garlic infused oil
This homemade garlic infused oil will make even the plainest low FODMAP pasta recipes stand out. Use it to finish the pasta for the most intense garlic flavour.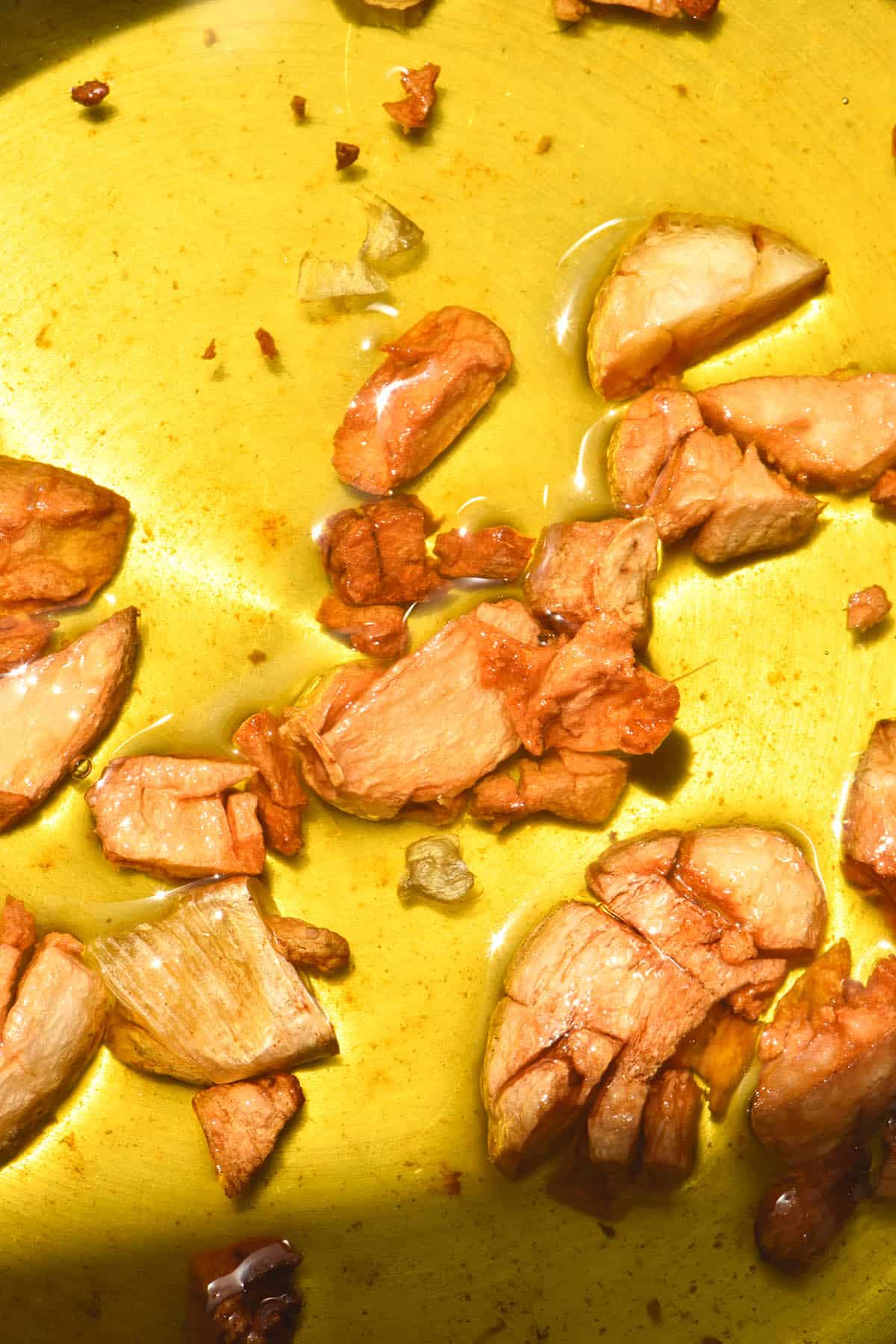 Tomato mascarpone pasta
This simple tomato mascarpone pasta uses garlic infused oil, tomato paste and homemade lactose free mascarpone. It is a simple pasta dish that is still packed with flavour.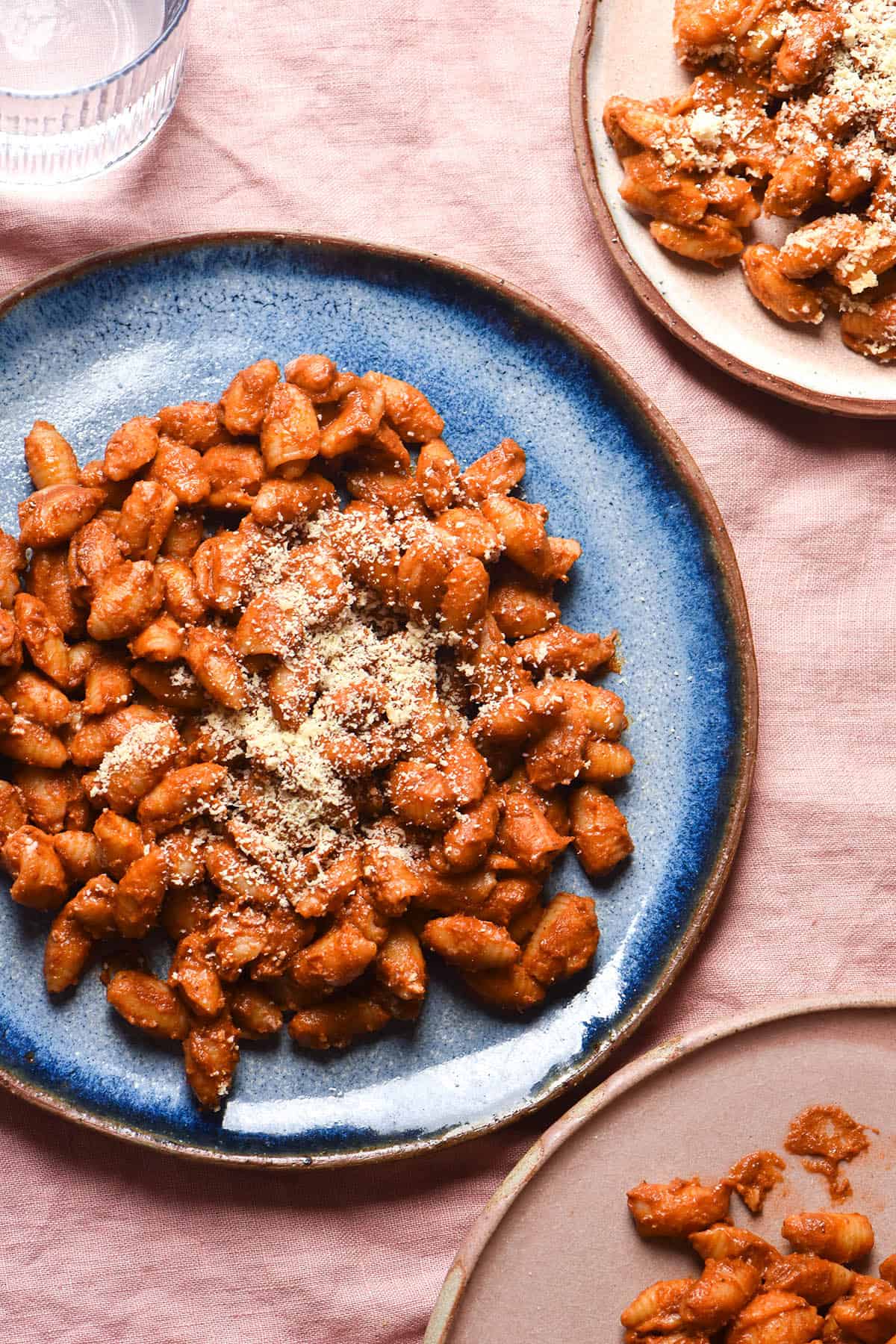 Homemade lactose free mascarpone
If you are lactose free (not dairy free) and looking to add some creaminess to your pasta, this mascarpone is for you.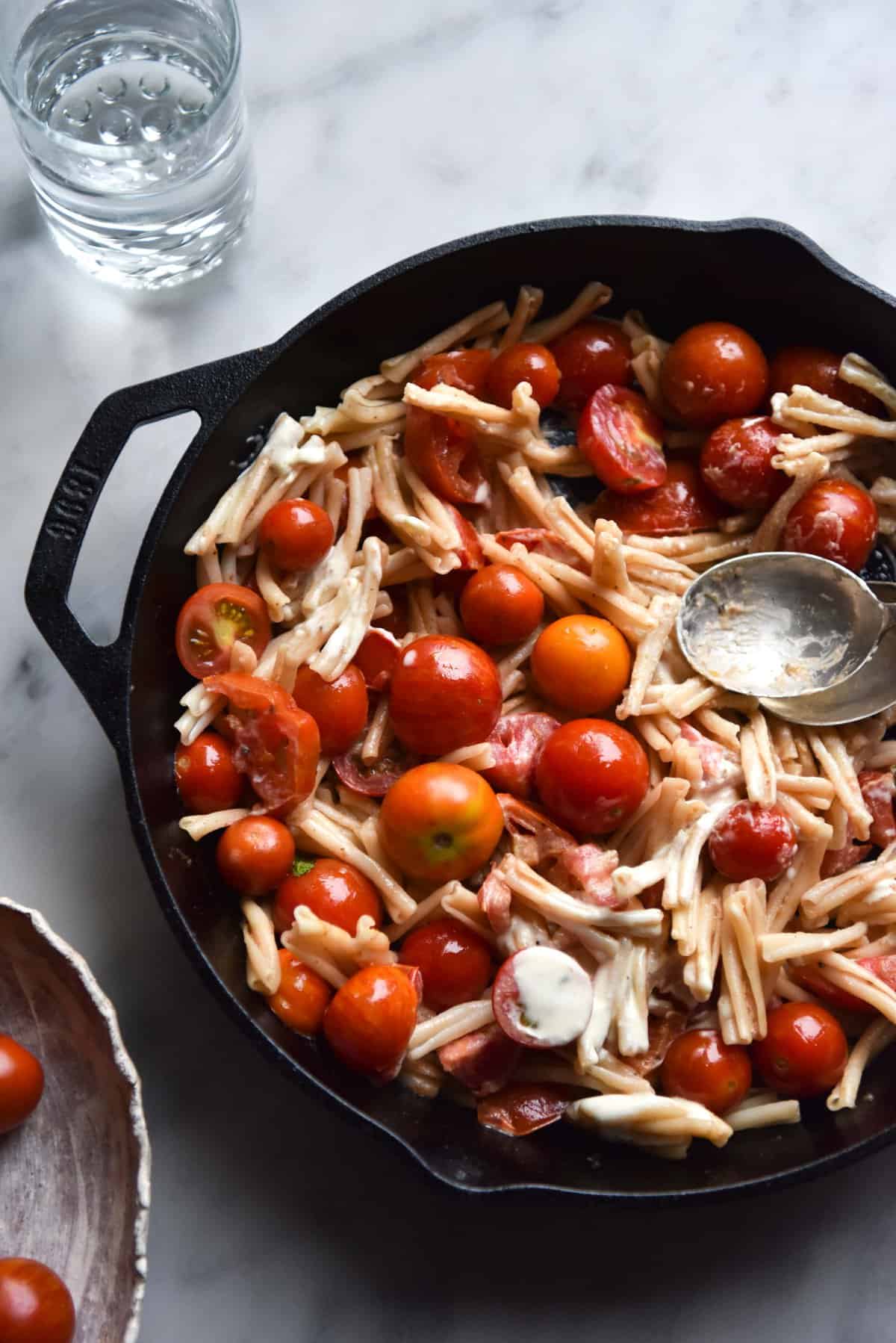 Vegetarian mince lasagne
This vegetarian lasagne is piled with all my favourite things: vegan bolognese, roast vegetables and a rich bechamel. I like to add smoked mozzarella on top for even more cheesy goodness.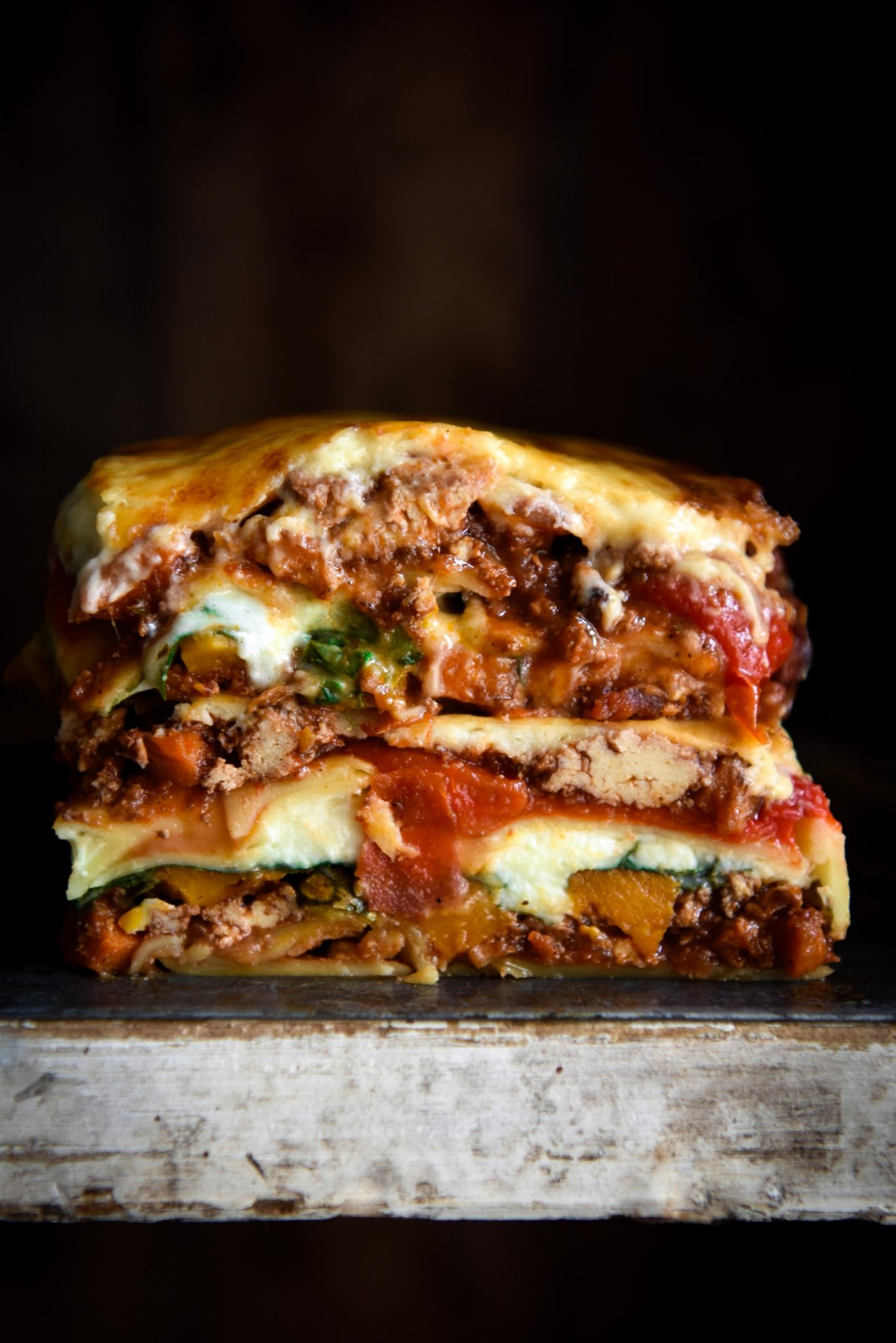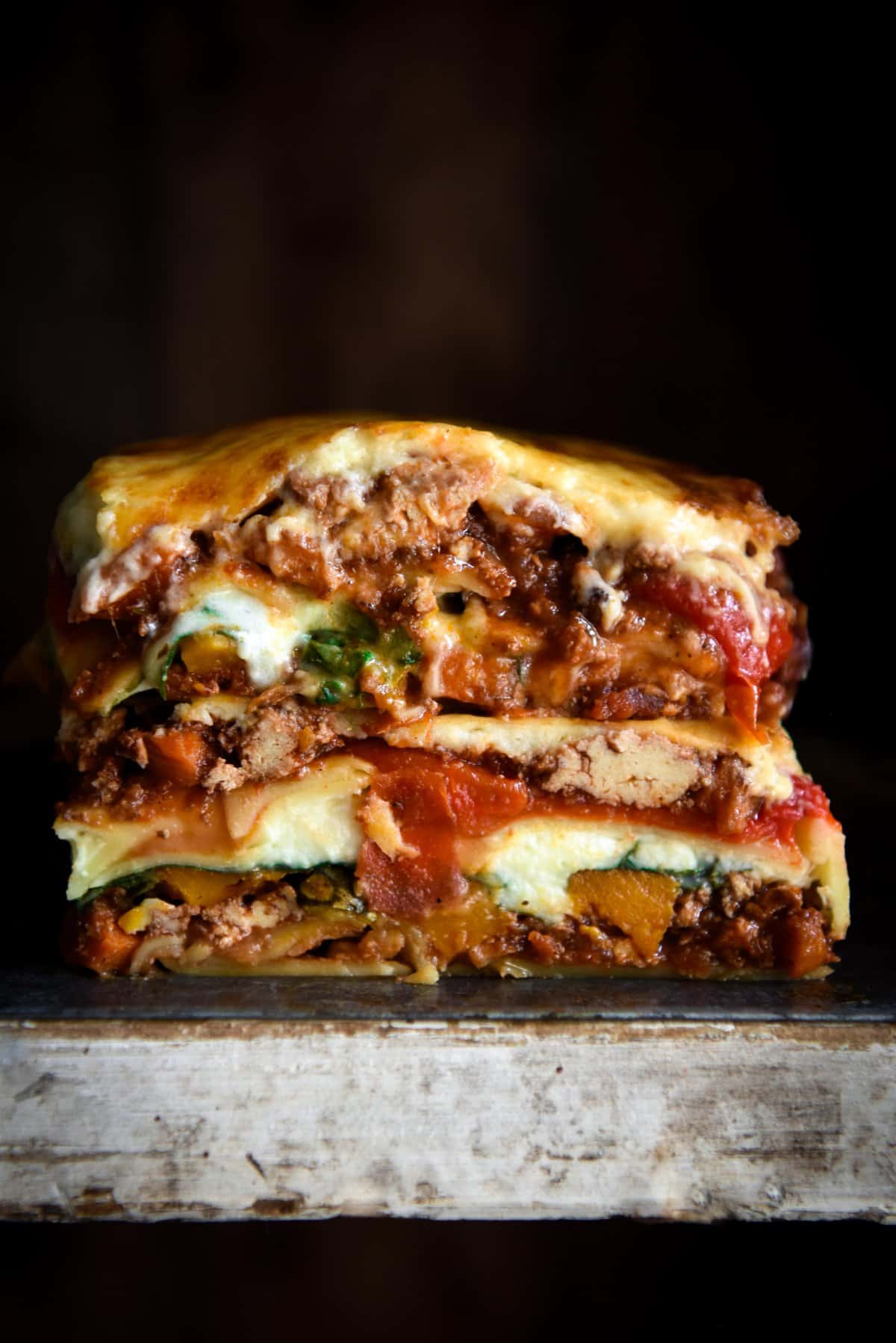 Garlic infused ghee
This garlic infused ghee is the garlicky, buttery heaven you've been missing. By clarifying butter and removing the liquid content, we can infuse the fat with garlic for a low FODMAP garlic butter heaven.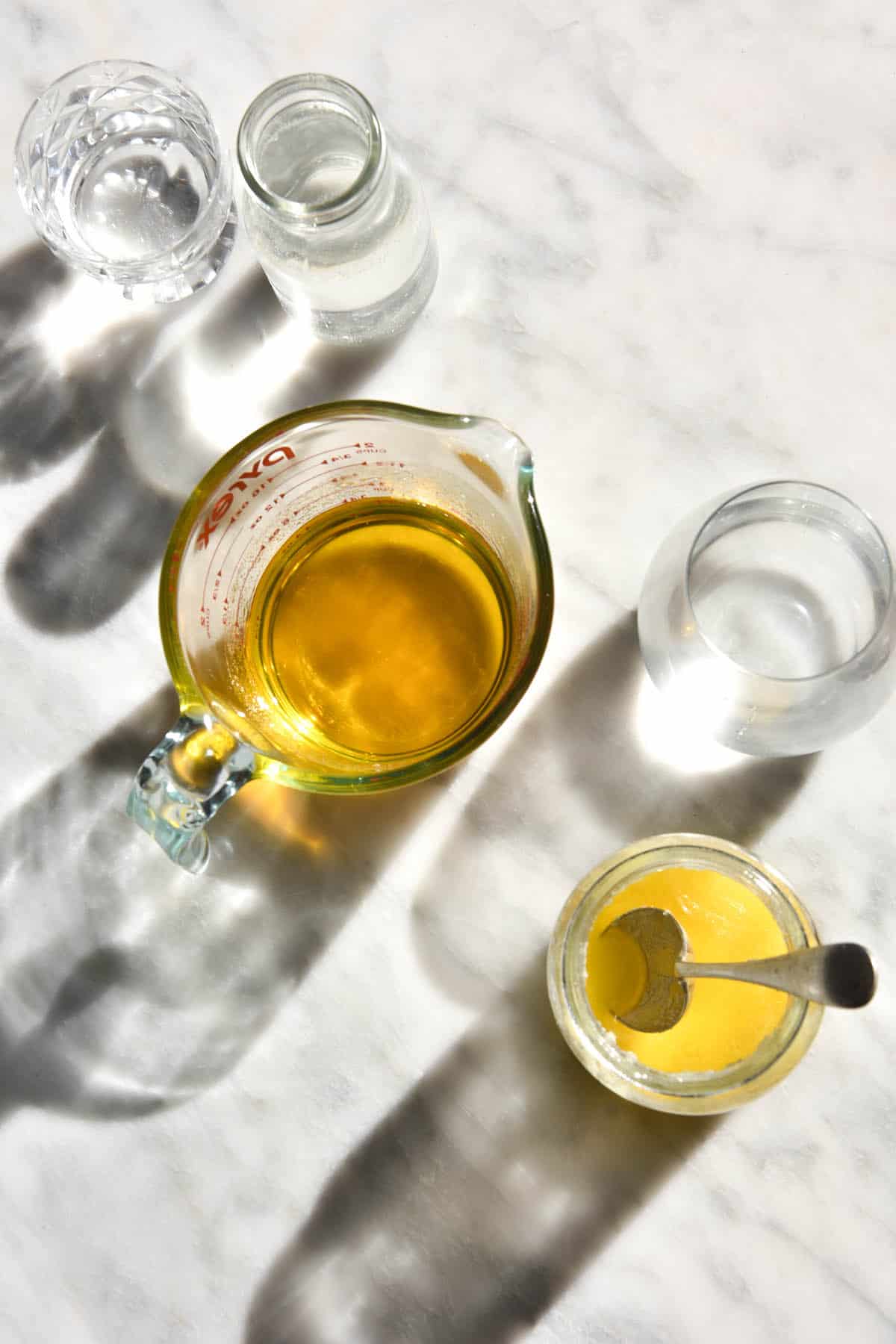 Vegan spaghetti bolognese
This is probably one of my favourite low FODMAP pasta recipes to date. Not only is it vegan but also gluten free and made entirely without onion or garlic. SO GOOD.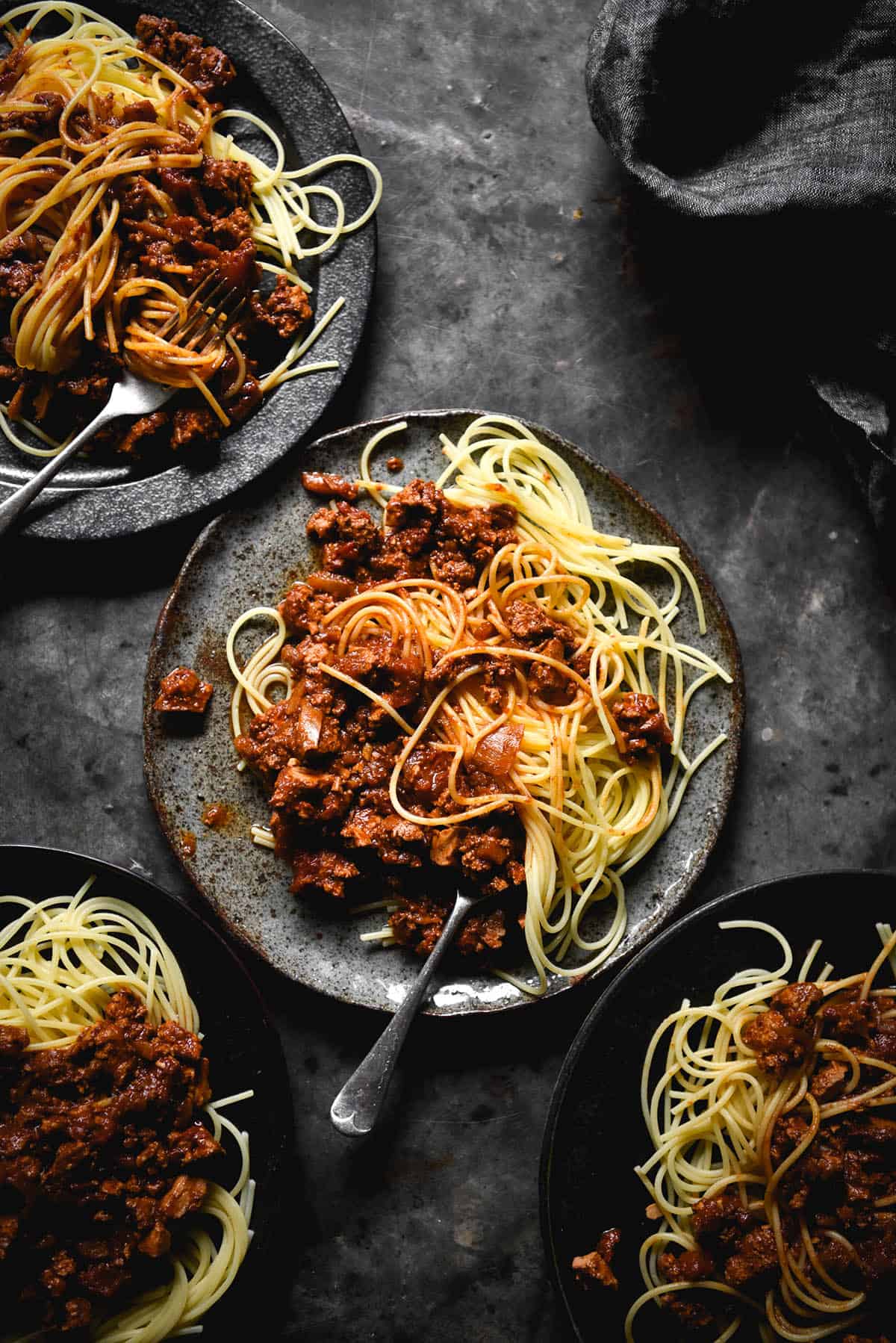 Gluten free potato gnocchi
Easy potato gnocchi without any added xanthan gum. A bit of a project, but a fun and delicious one.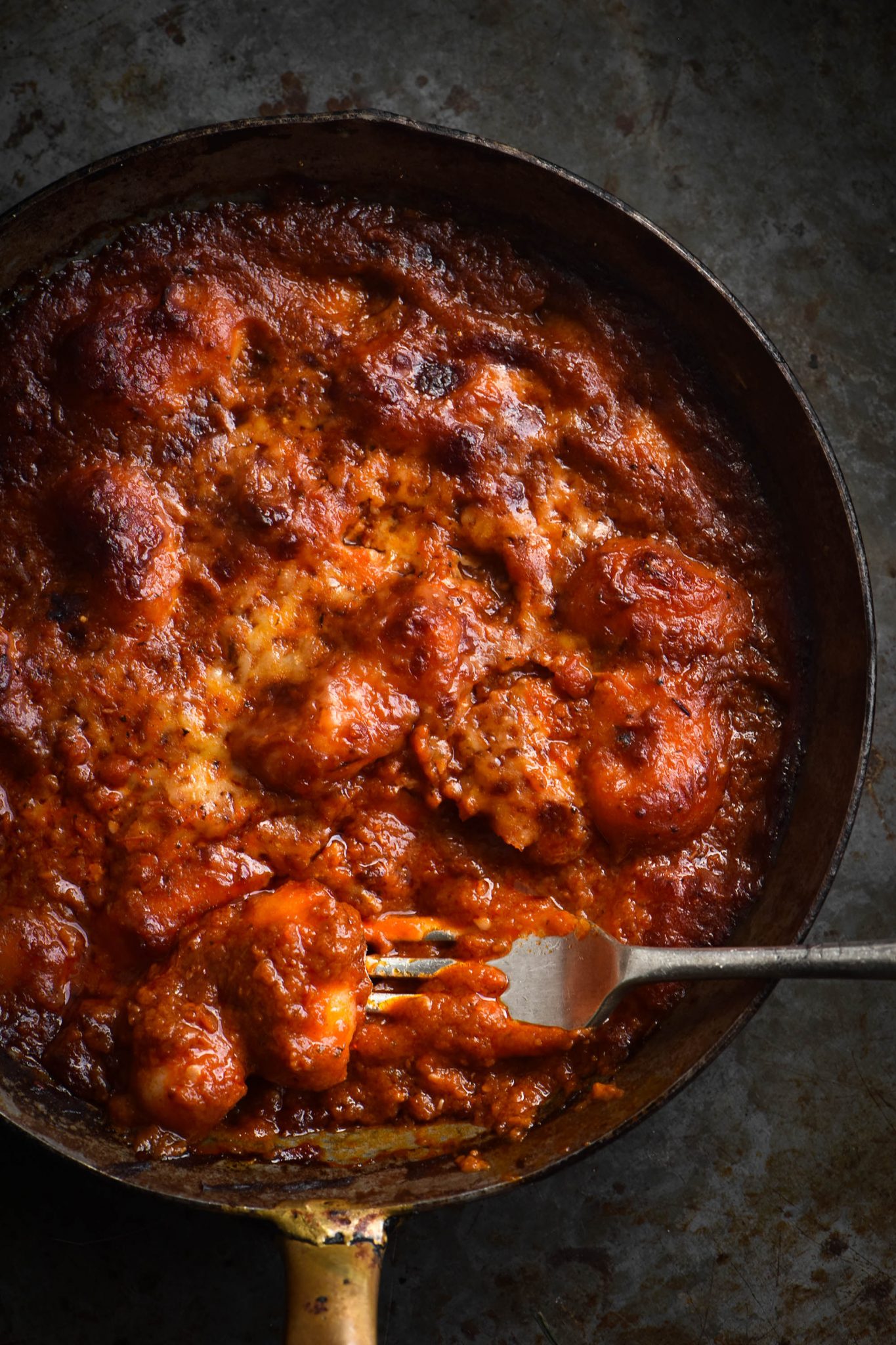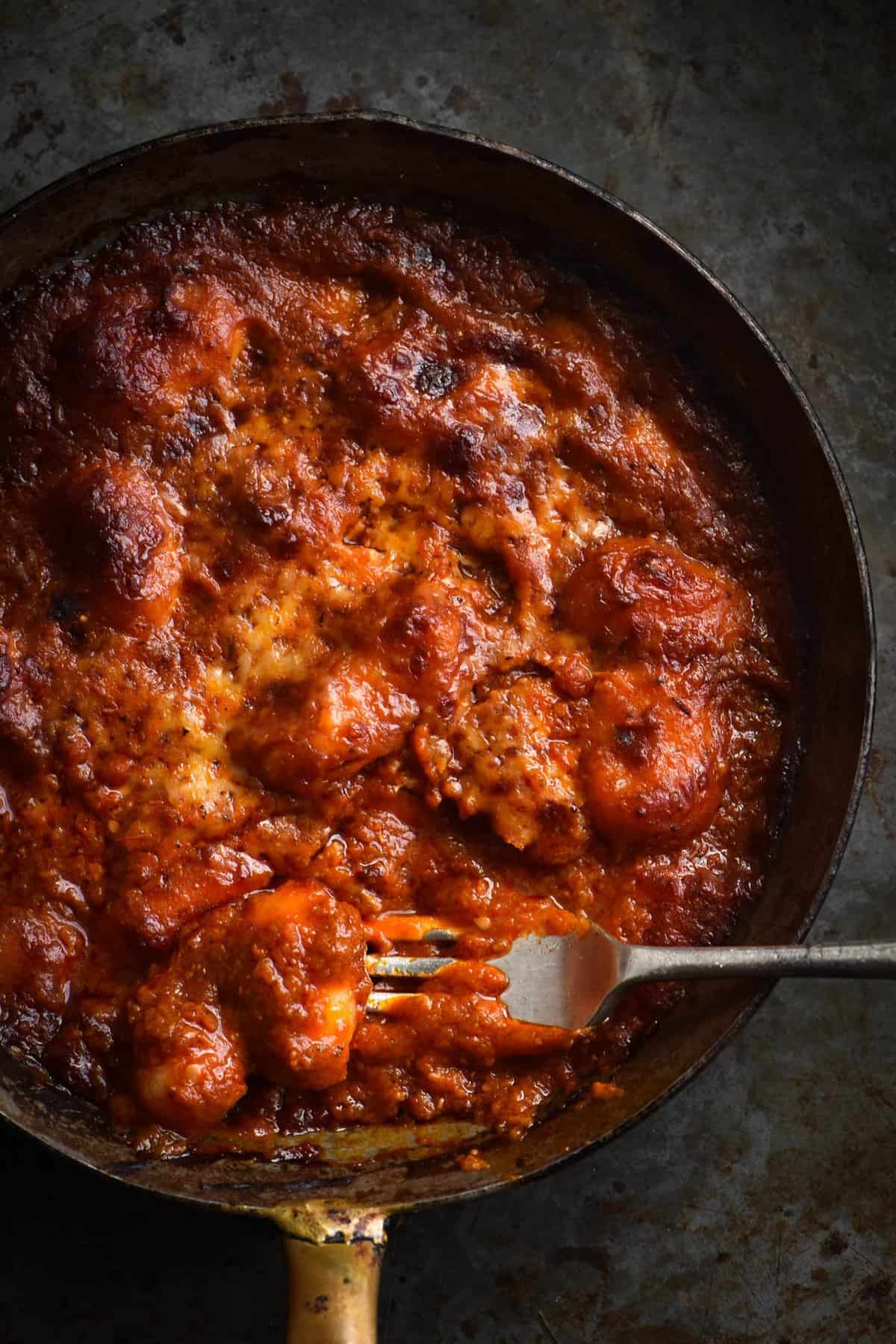 Chilli sizzle oil noodles
Hear me out: gluten free spaghetti makes an excellent stand in when you can't be bothered making noodles. Gluten free egg noodles are hard to come by at the shops, so I use the recipe in Intolerance Friendly Kitchen. When I can't be bothered? Spaghetti to the rescue.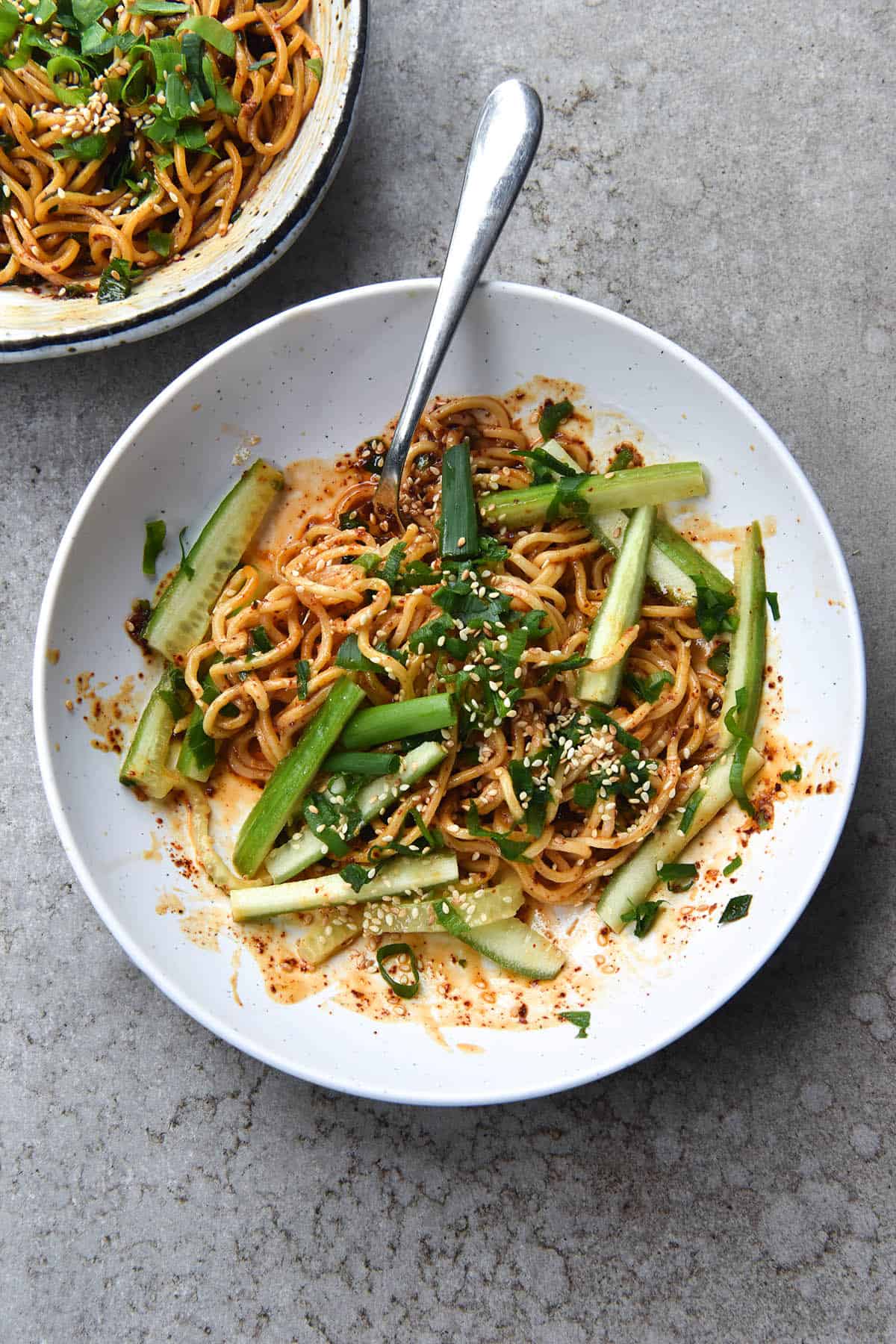 Pesto without garlic
Garlic infused oil stands in for garlic in this low FODMAP pesto. Delicious smothered on pasta for a quick weeknight meal.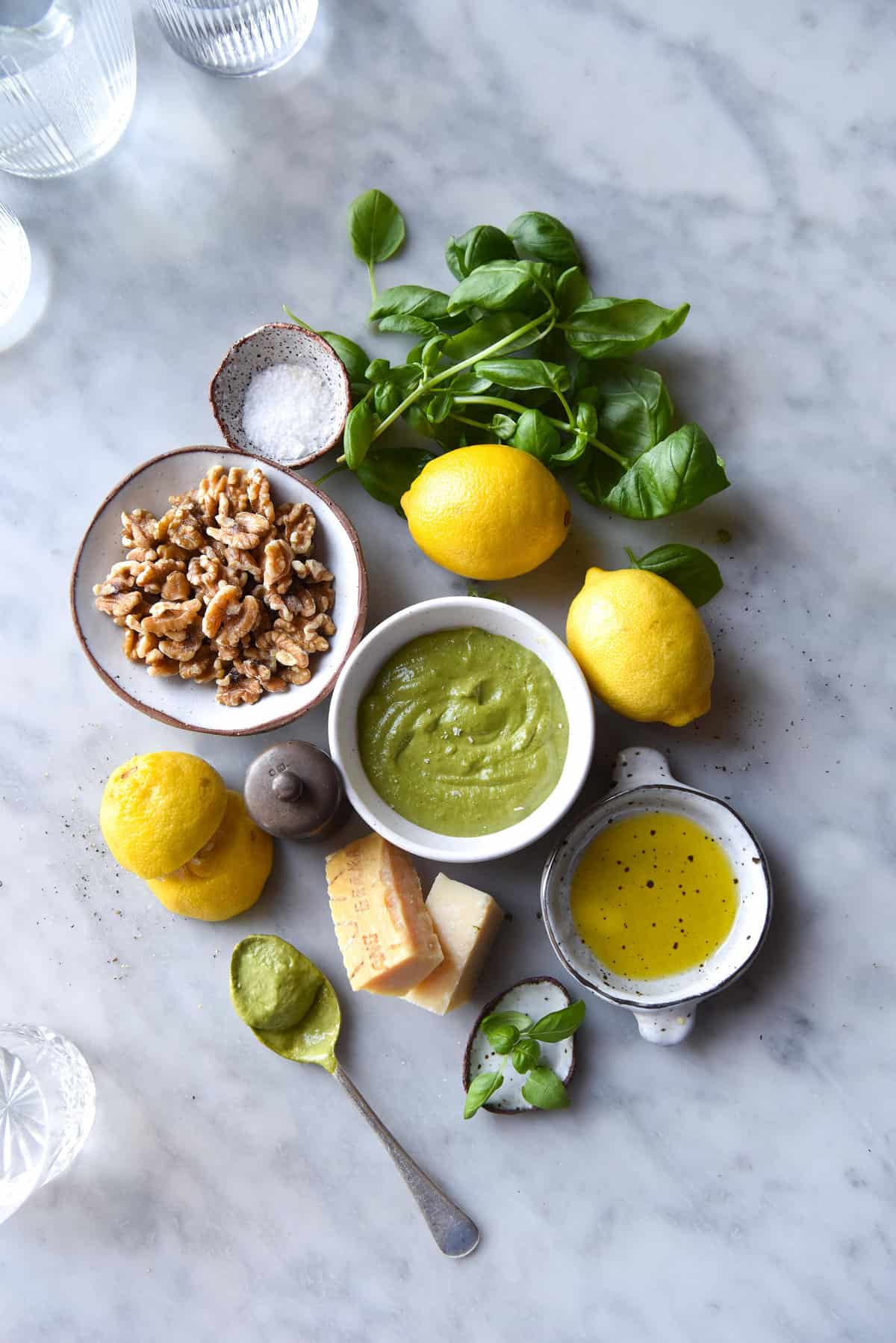 Lactose free ricotta
This easy and delicious homemade lactose free (not dairy free) ricotta can be used for a cheesy hit in any pasta dish.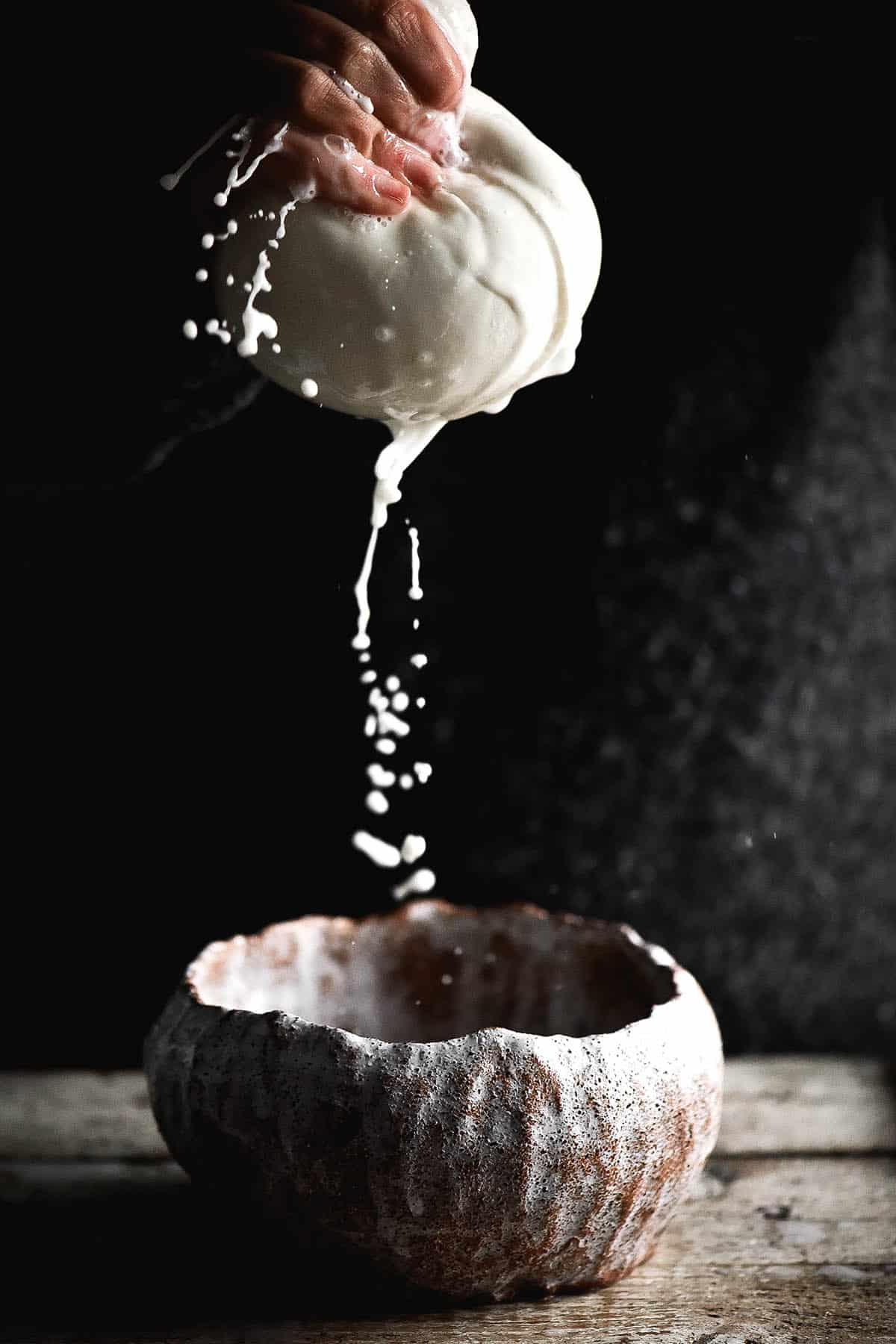 Vegan chicken noodle soup
This quick and delicious vegan chicken noodle soup uses chunks of tofu and lots of herbs for a comforting and bright winter soup.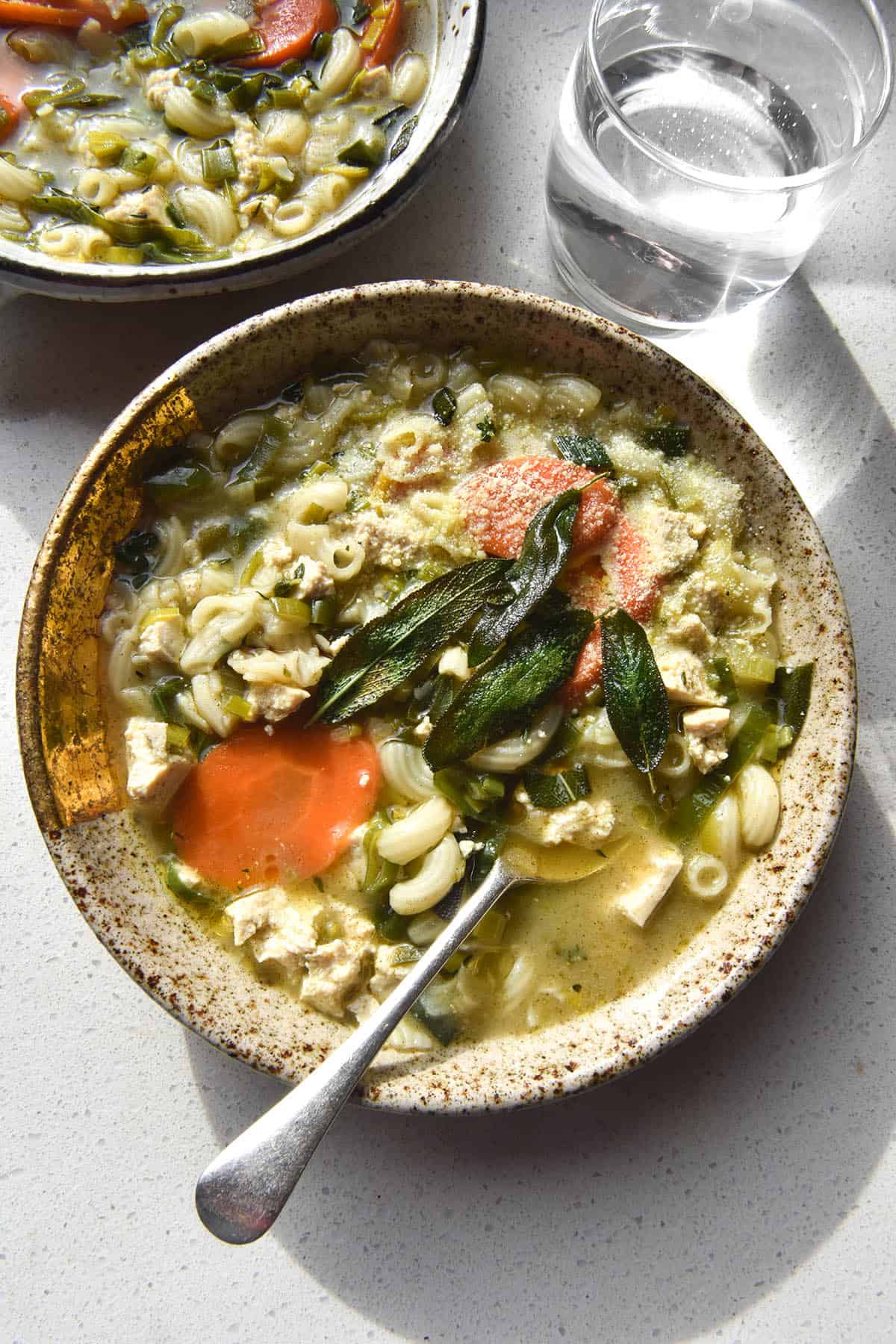 Spinach and ricotta ravioli with brown butter sage sauce
There's not much I wouldn't do for some sage and brown butter pasta. At this point, the gluten free ravioli is just a bonus. This recipe is from my cookbook, Intolerance Friendly Kitchen.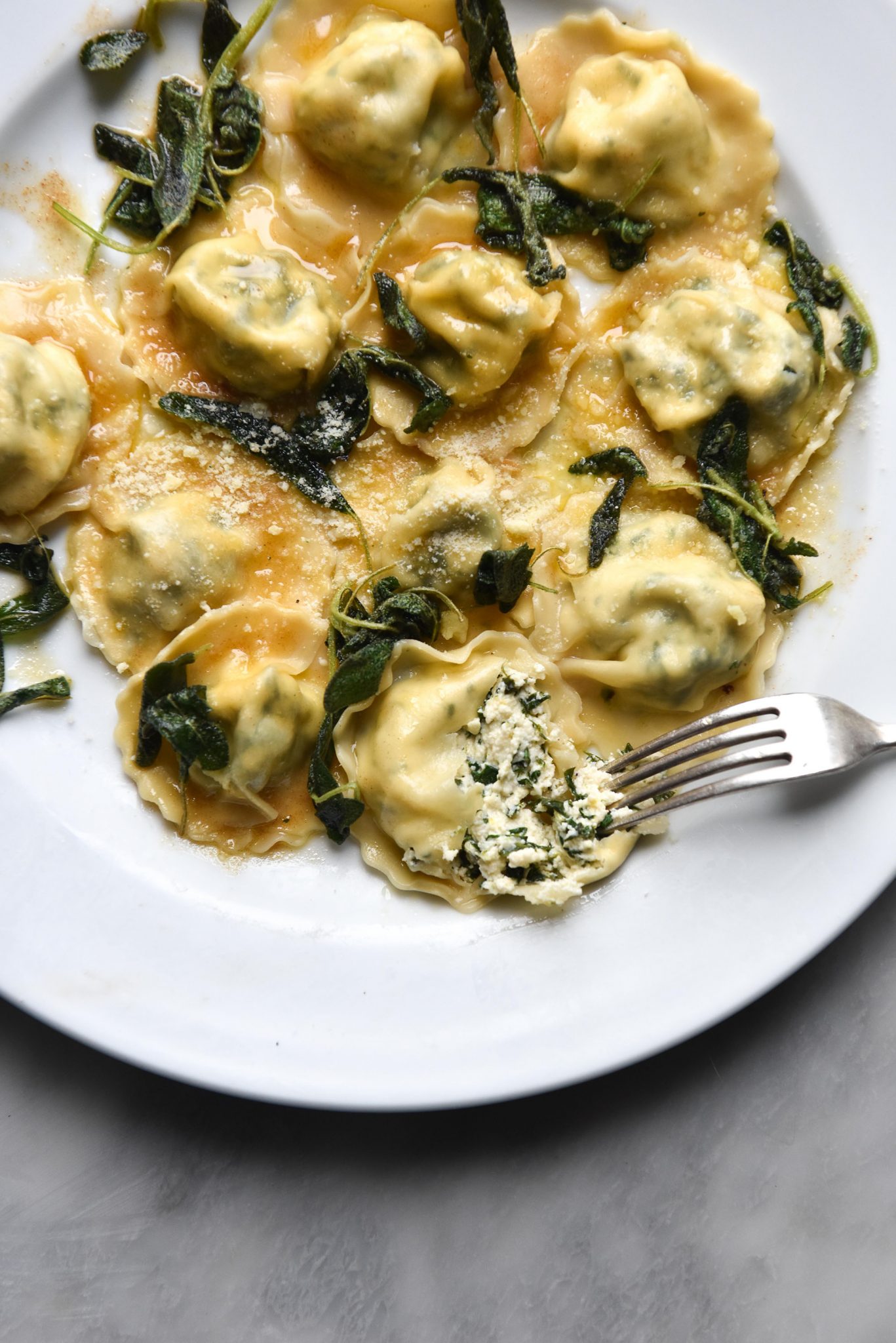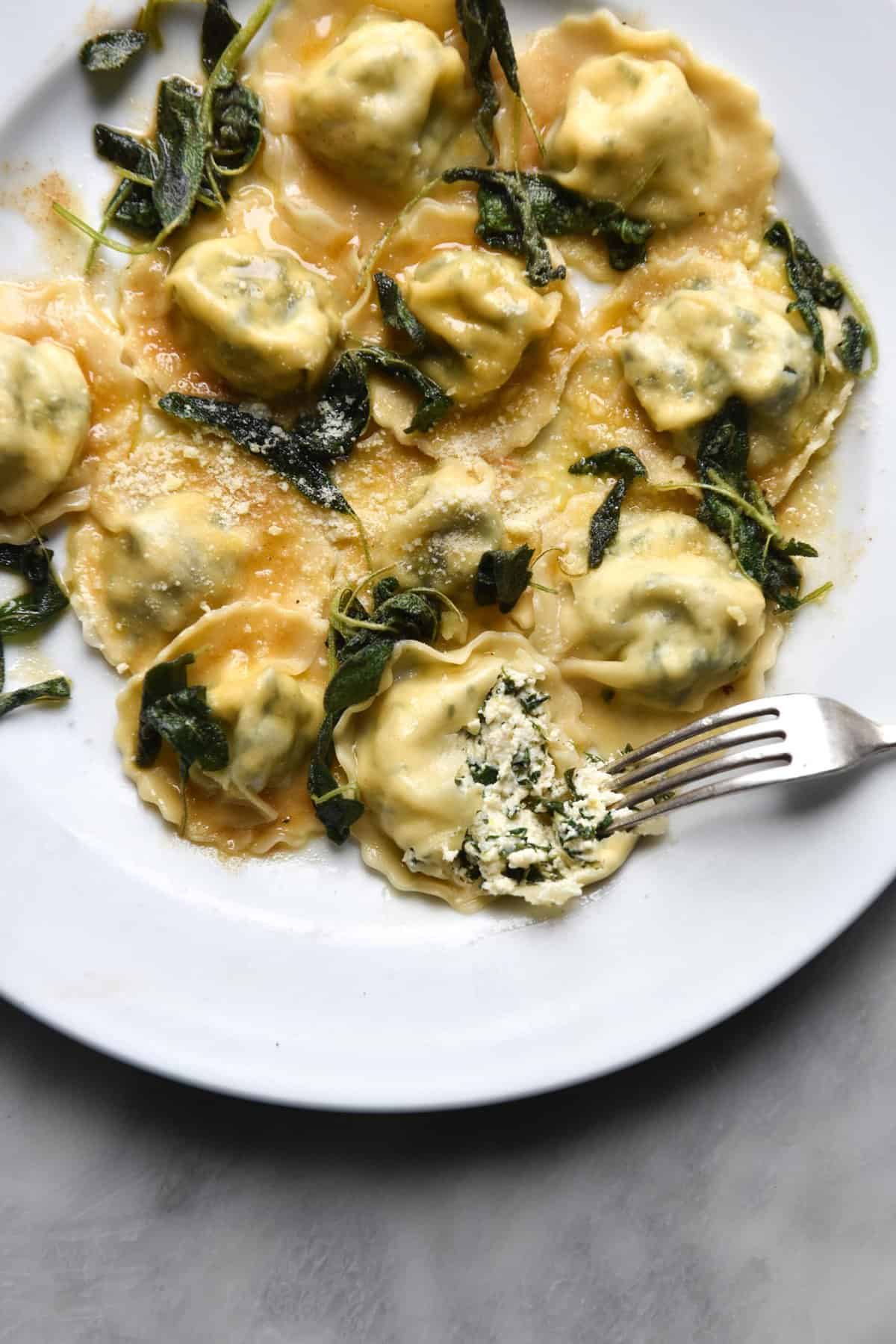 Vegetarian hamburger helper
Part bolognese, part mac and cheese? Go ahead and sign me right up.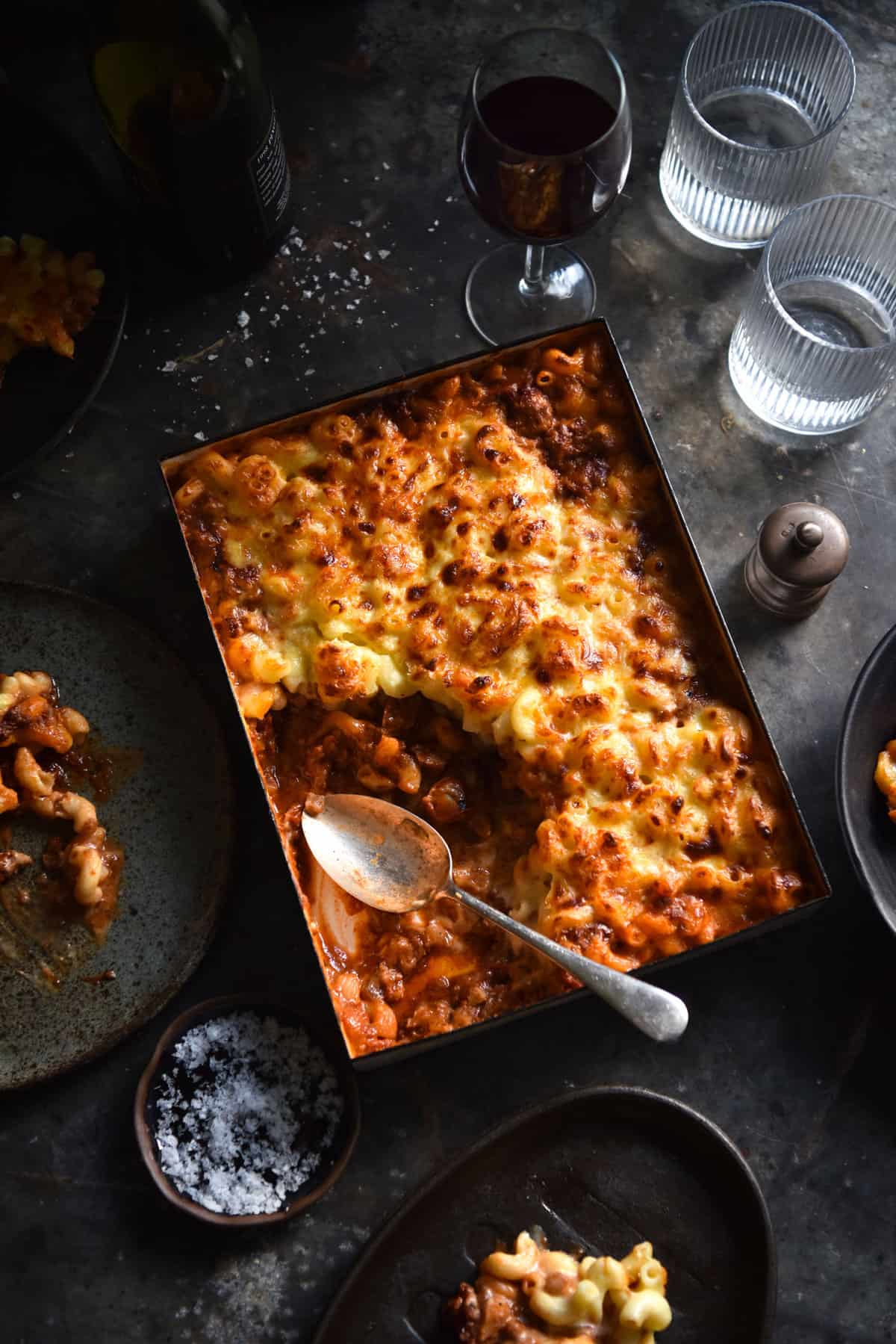 Vegan, gluten free meatballs
Easy and delicious gluten free, vegan and low FODMAP meatballs. An easy protein packed accompaniment to any one of these low FODMAP pasta recipes.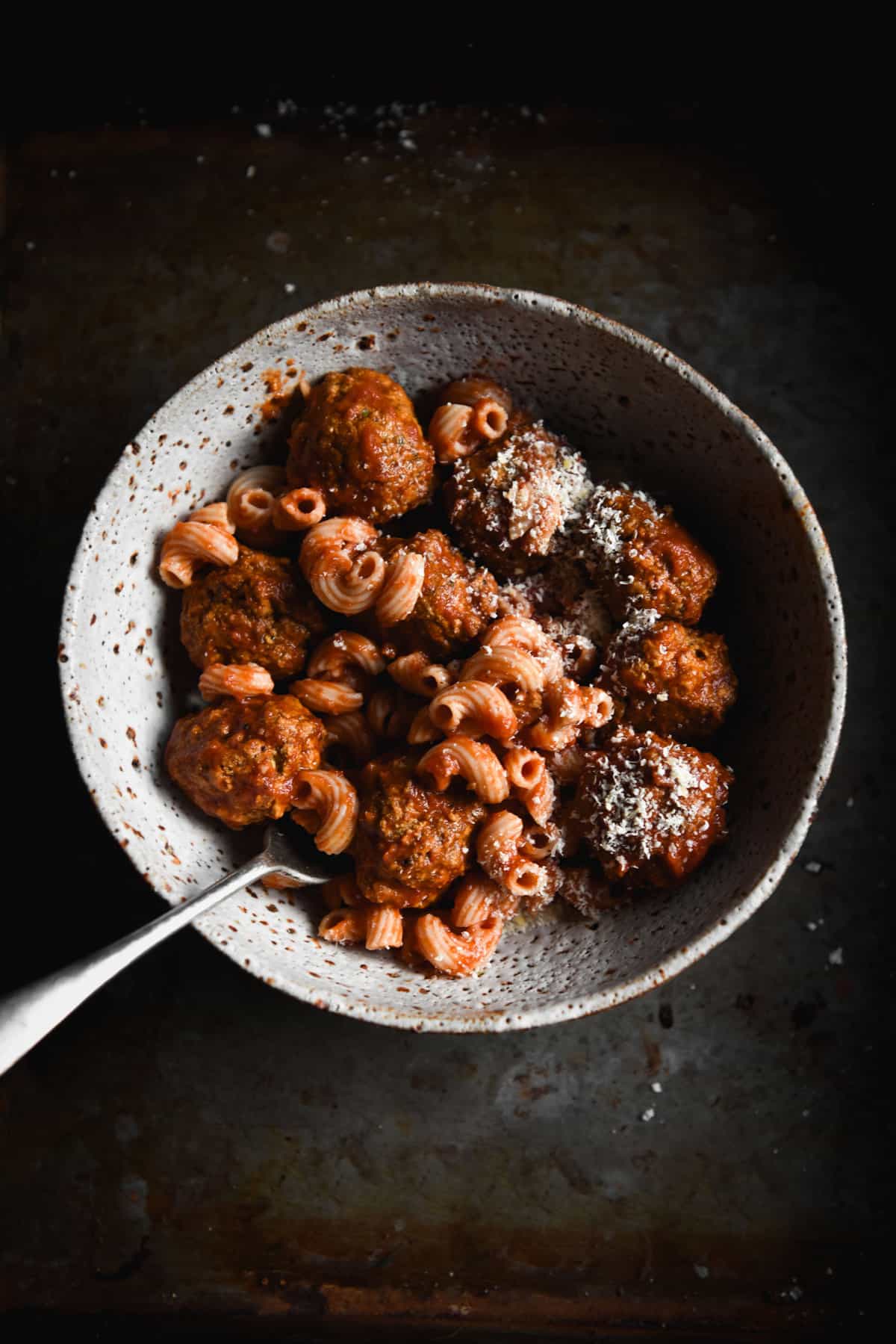 Kale pesto pasta sauce
When basil costs $100 a bunch, use kale! Tuscan kale blanched quickly in hot water makes for the most vibrant and beautiful pesto style sauce.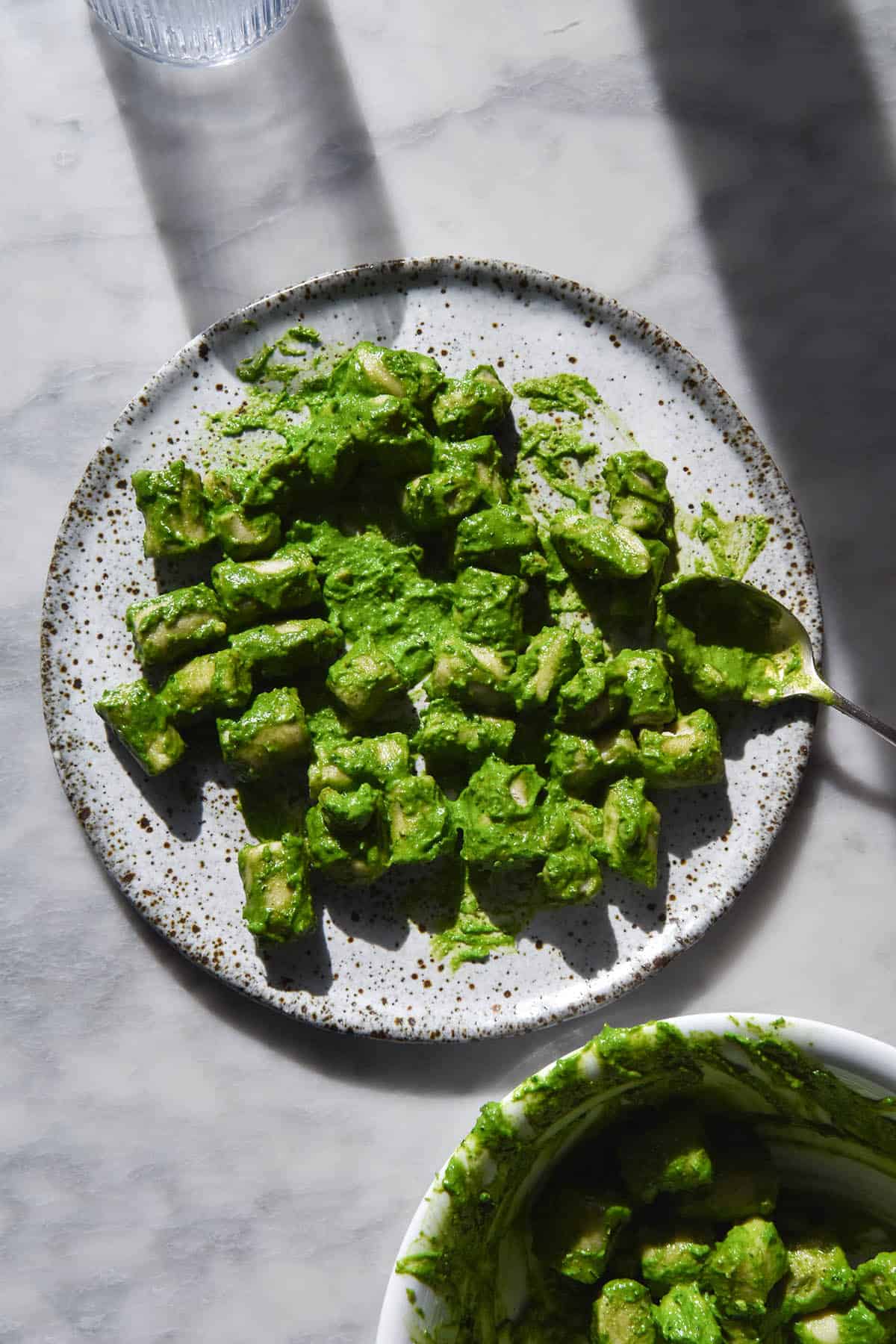 Vegan mac and cheese
This is one of my earlier recipes, but I still find it incredibly comforting. Kind of like Kraft but gluten free and vegan, it's the mild cheesy hungover food of your vegan low FODMAP dreams.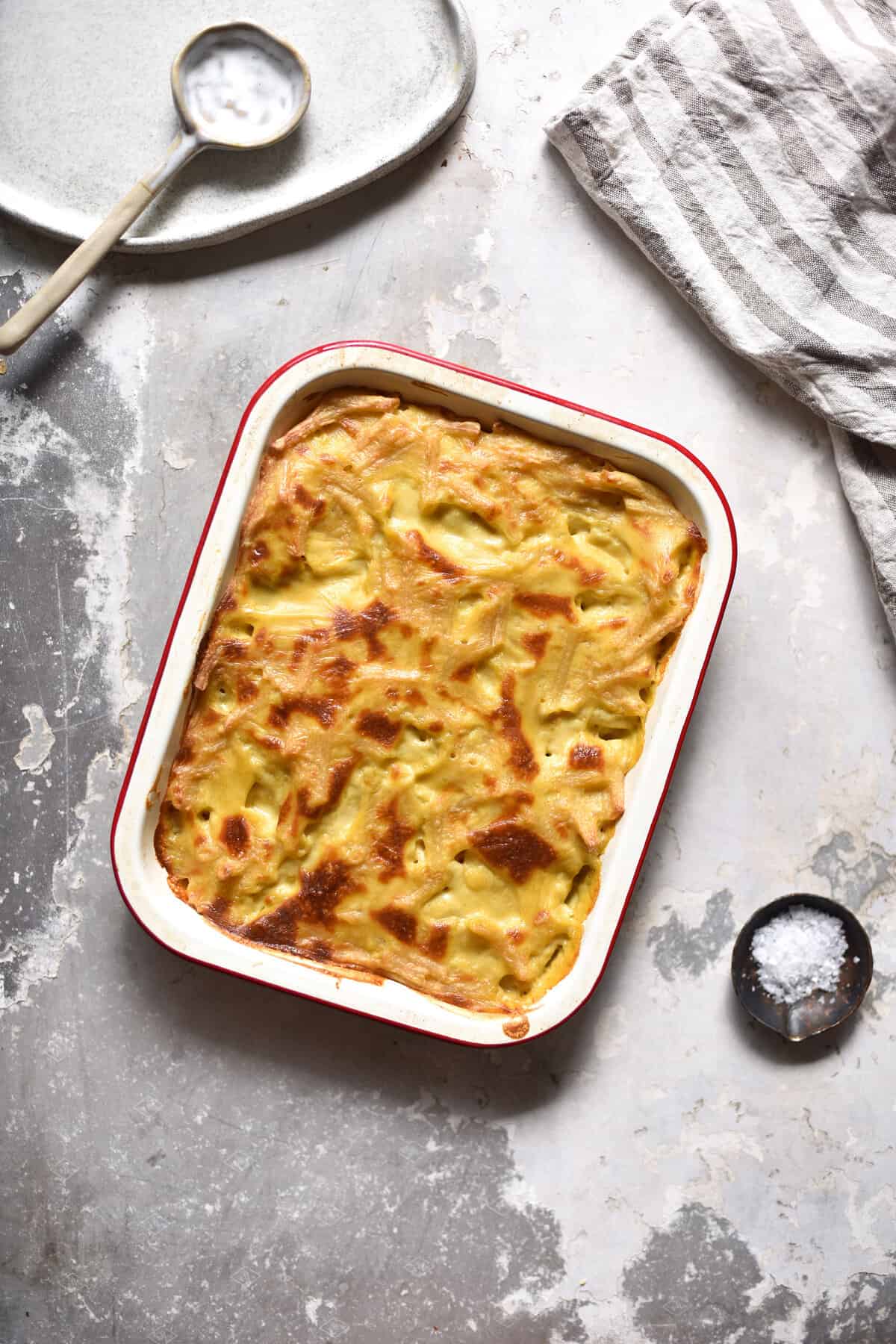 Pesto pasta soup
This pesto pasta soup is a delicious way to get some greens in in winter. Complete with a low FODMAP serve of peas for a hit of plant based protein.