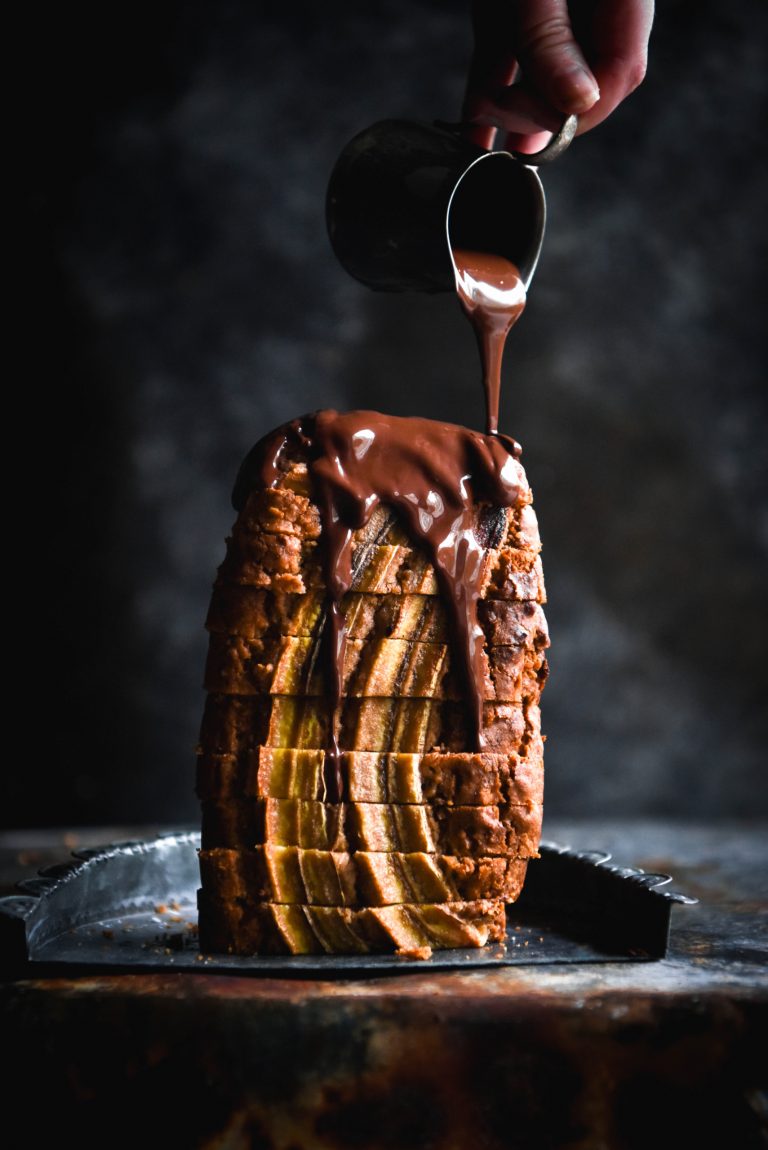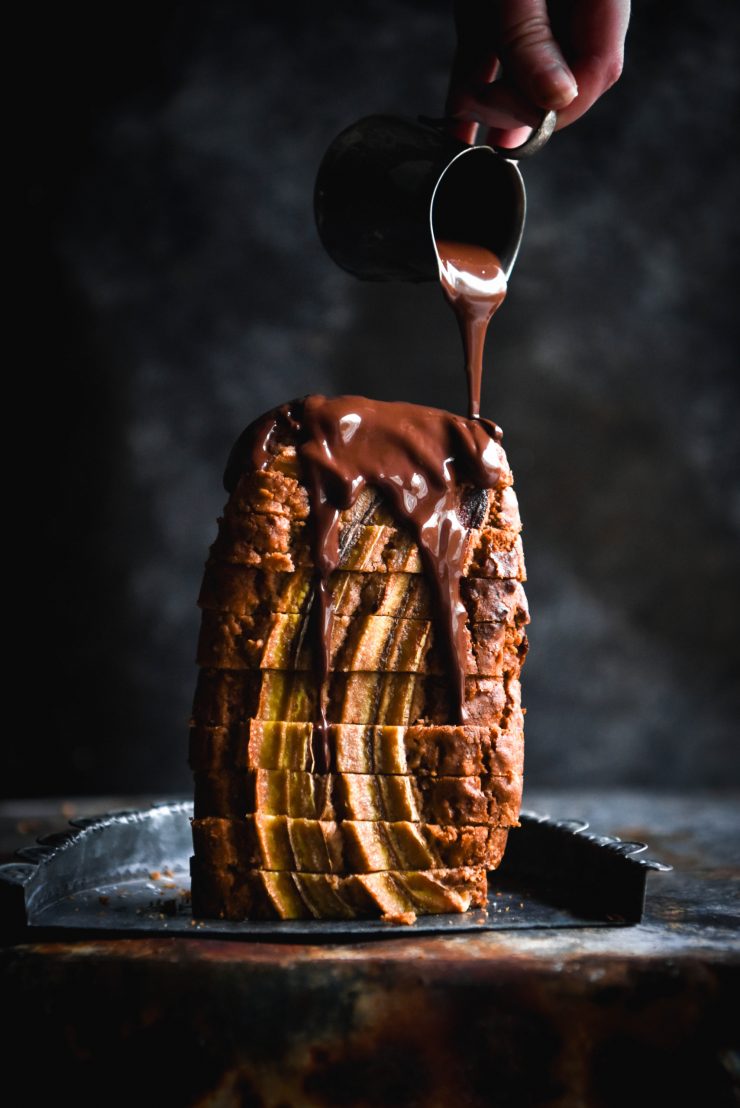 If you're on a low FODMAP diet and a lover of bananas, you might be wondering: are bananas low FODMAP? Can I eat banana bread?! Today we're here to answer those (very important) questions, and to dig into some low FODMAP banana recipes.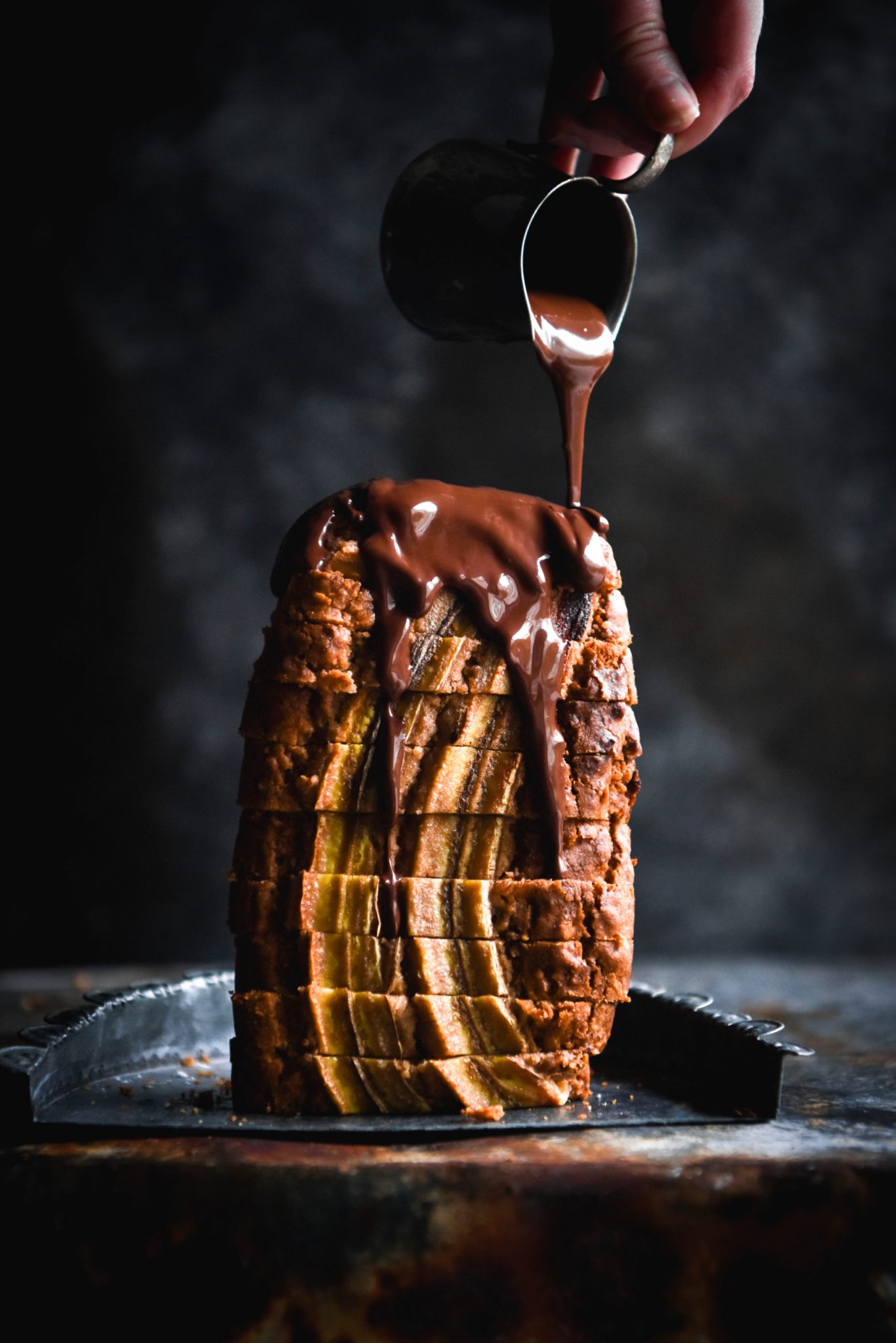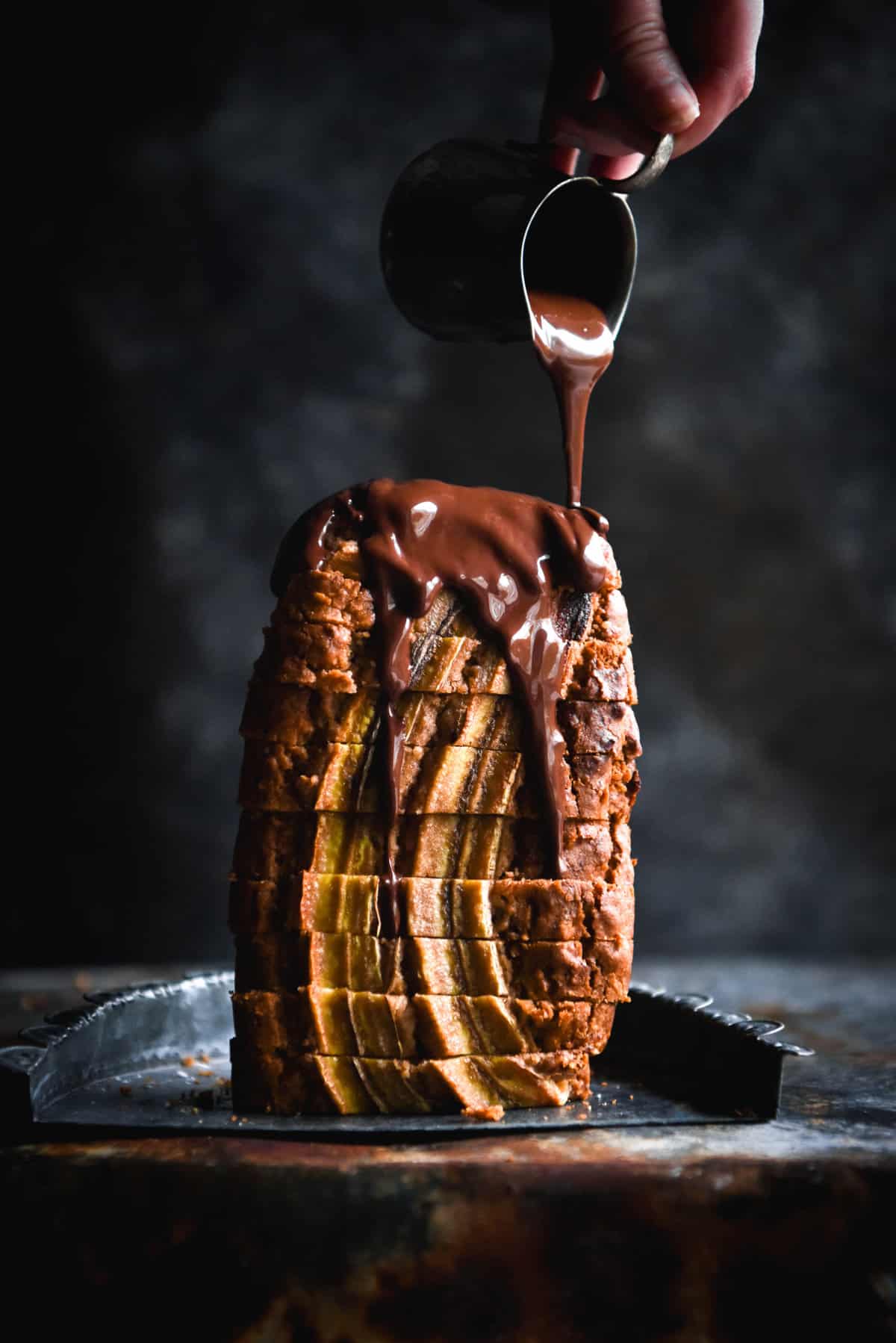 Are bananas low FODMAP?
Yes, there is a low FODMAP threshold for bananas. There is a bit of nuance to this, though, as their FODMAP content increases as they ripen.
An unripe or just ripe common banana is low FODMAP in 100g serves, which is approximately 1 medium banana. At just 10g extra, however, these bananas contain moderate levels of fructans.
If you prefer ripe bananas, a low FODMAP serving is 35g, or approximately 1/3 of a medium fruit. At 45g, ripe bananas contain moderate levels of fructans. At 100g, they contain high levels of fructans, and Monash says this quantity should be avoided for those who have issues with fructans.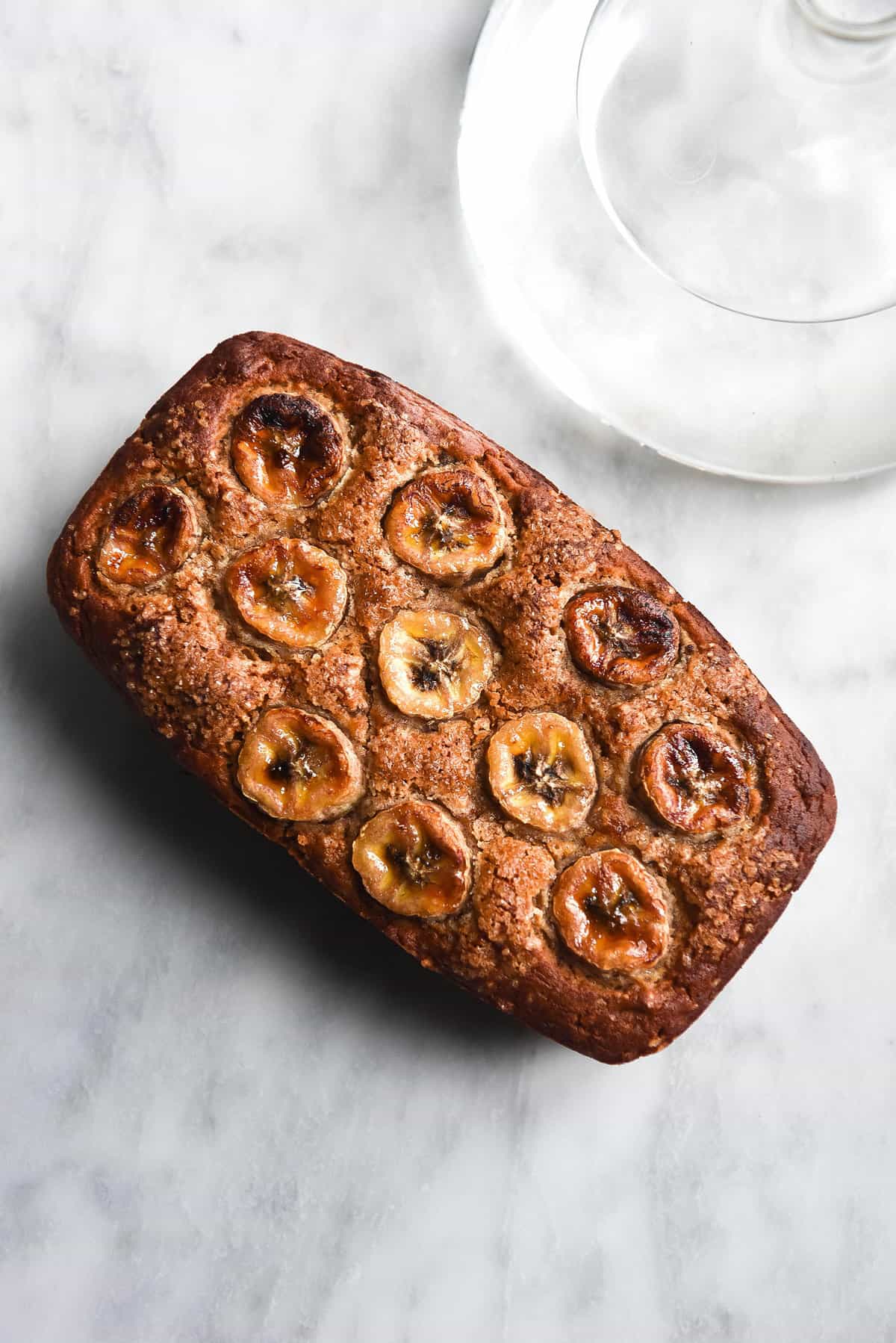 Are sugar bananas low FODMAP?
Sugar bananas, which are also sometimes called Lady Finger bananas here in Australia, have a much lower FODMAP threshold. In fact, a firm sugar banana contains only trace amounts of FODMAPs, according to Monash. A suitable serving of these firm bananas is up to 500g. This is great news if you have issues with fructans but love bananas.
If you prefer ripe bananas, ripe sugar bananas are also low FODMAP in 112g serves, or 1 medium banana.
Are plantains low FODMAP?
Plantains only have trace amounts of FODMAPs detected, according to Monash.
Plantains are related to bananas, but have a different flavour and sweetness profile. They are generally used for savoury dishes, although ripe plaintains can be sweet. This Spruce Eats article suggests that you should think of plantains in the same way as potatoes in terms of how to cook them. I don't have much experience cooking with plaintains, but I'd like to learn more.
More low FODMAP recipes
Before we get into the banana recipes, here are some more low FODMAP recipes and roundups to help you on your low FODMAP journey.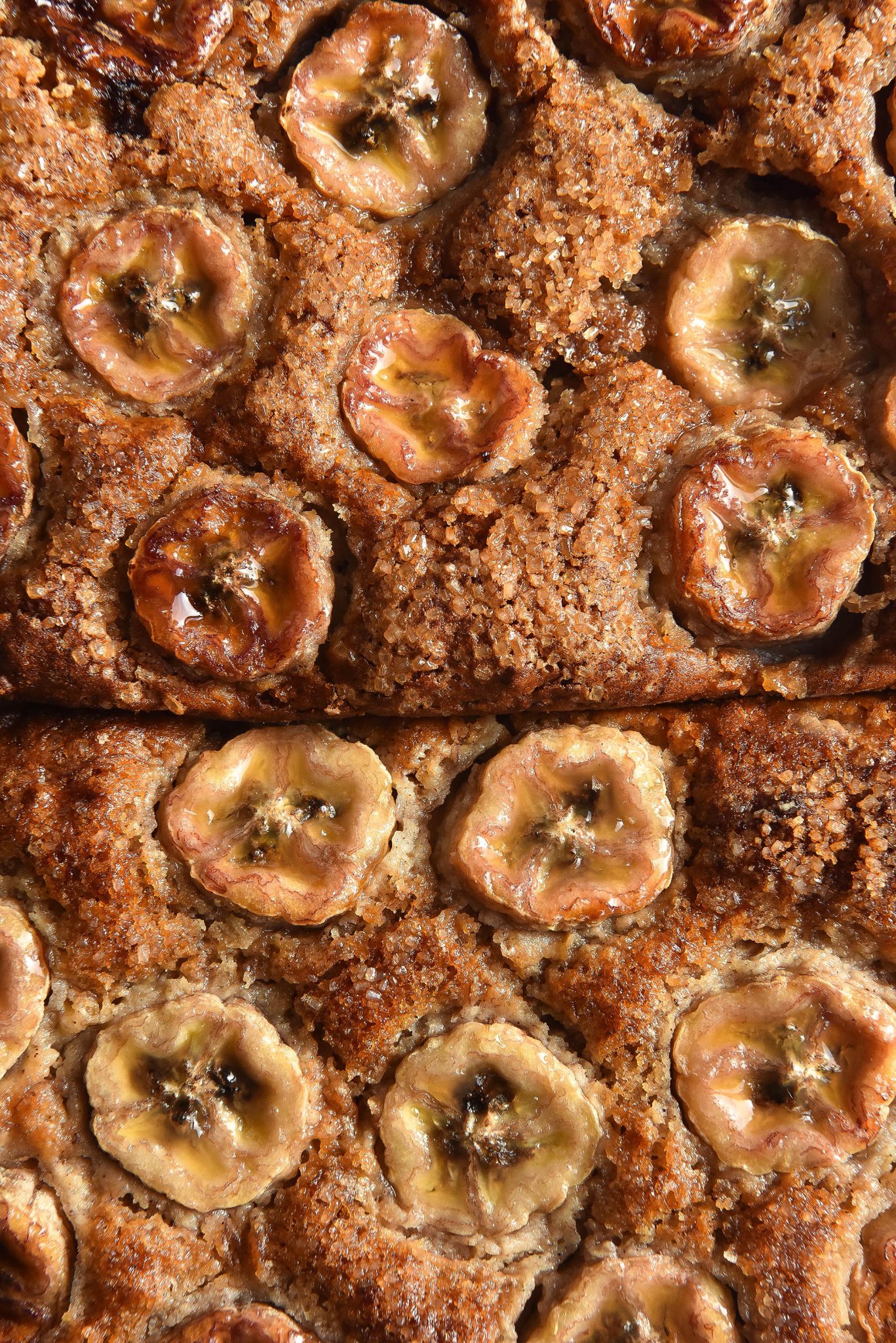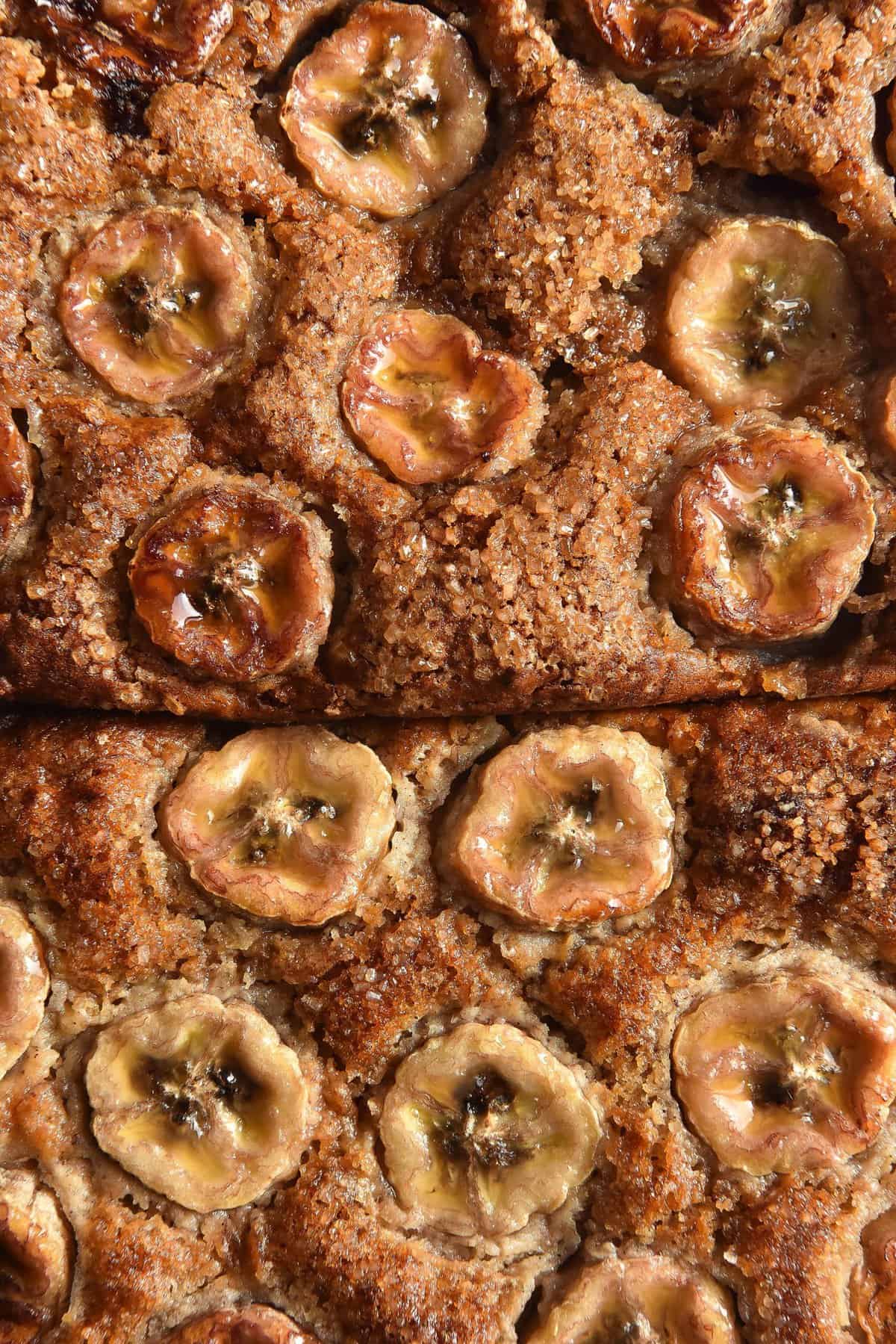 Low FODMAP banana recipes
When it comes to recipes that use bananas, it is helpful to them as low FODMAP per serve, rather than as an overall dish. A banana cake that contains 300g of banana is not low FODMAP if you eat the whole cake, but it is if you eat a slice.
Gluten free banana cake
This banana cake is fluffy, sweet and light, just as I remember. It uses lactose free cream cheese for that classic sweet icing, but can also use a lemon icing too. The cake is nut free, xanthan gum free and vegan if you use the lemon icing option.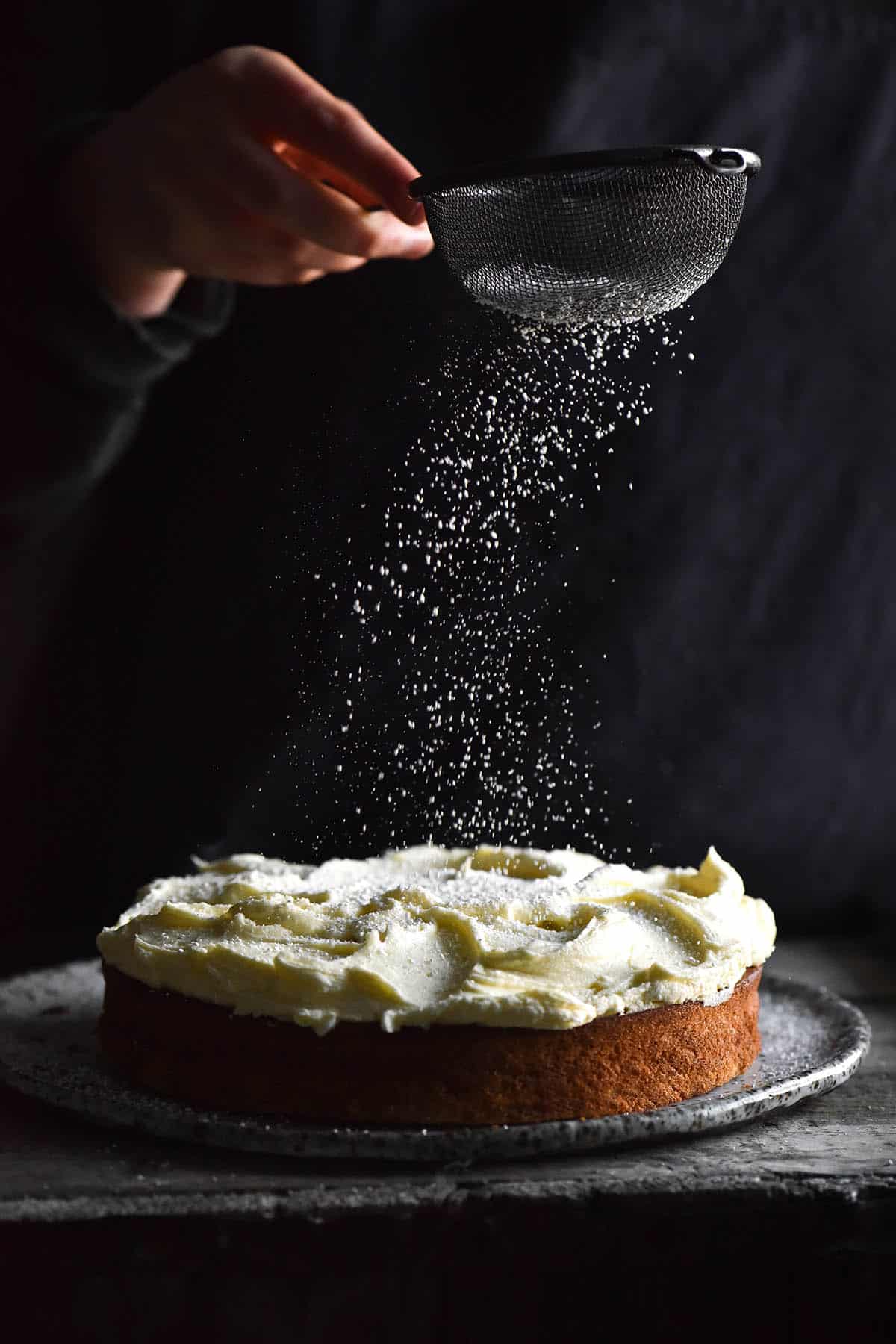 Banana protein pancakes
These easy banana protein pancakes are a delicious single serve breakfast that uses protein powder. They're completely flourless and suitable for stage 1 and 2 of the SIBO bi-phasic diet. There's a vegan version of the pancakes that is stage 2 friendly at the bottom of this list.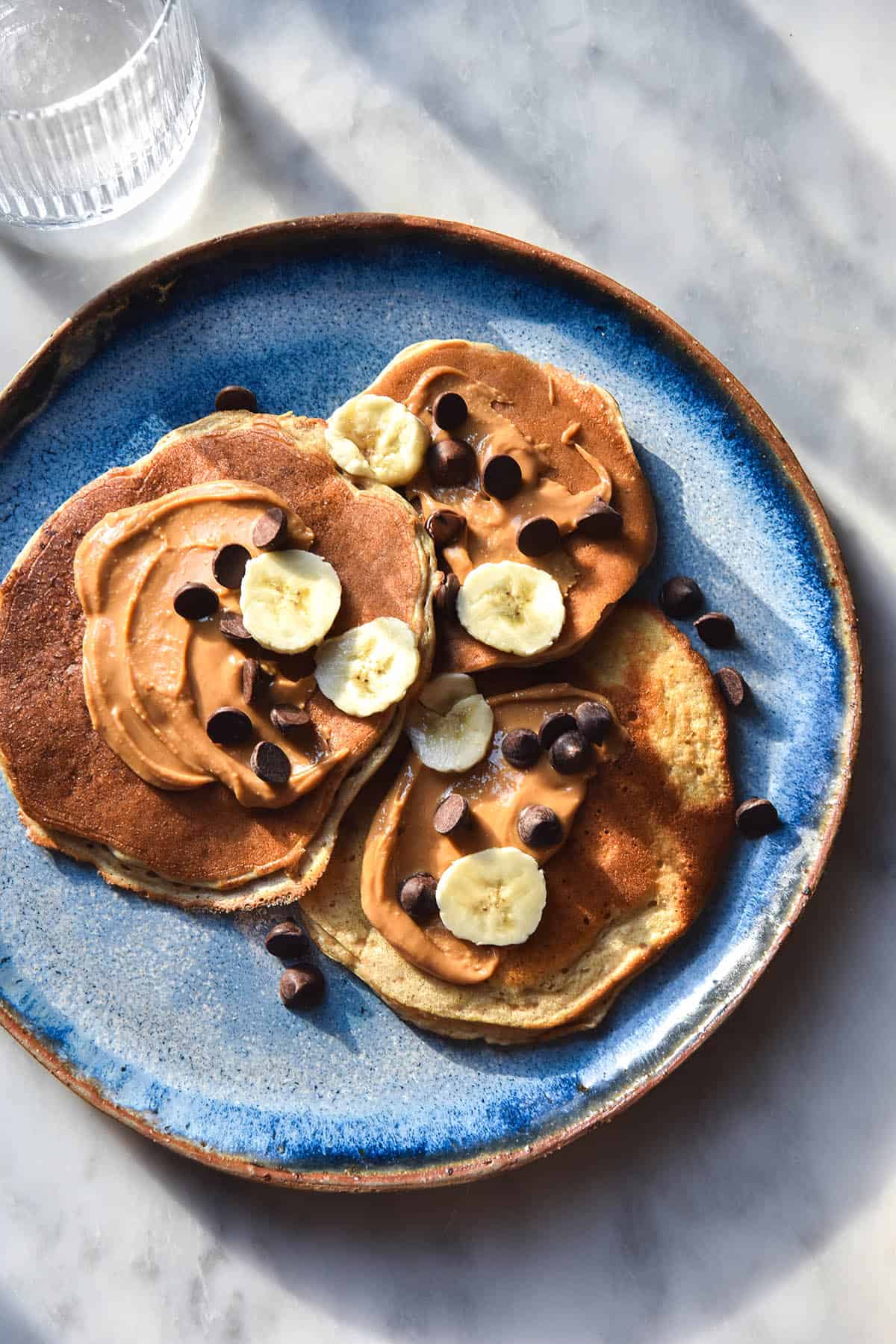 Gluten free dairy free banana bread
This gluten free dairy free banana bread is a delicious low FODMAP way to use up those bananas on the bench. It is xanthan gum free and nut free.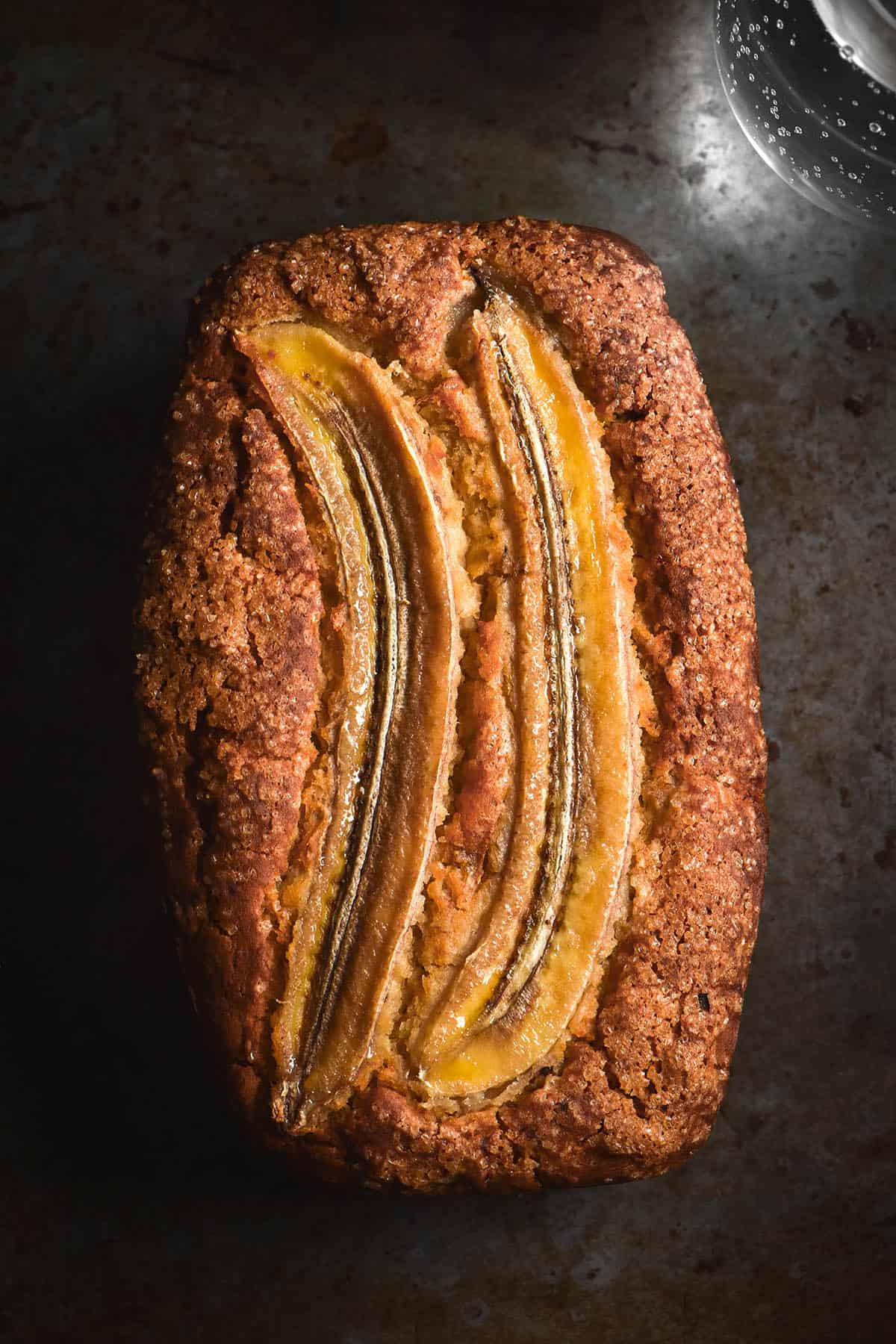 Vegan, gluten free banana bread
I haven't forgotten my low FODMAP vegan friends! This gluten free banana bread is vegan in addition to being nut free and xanthan gum free.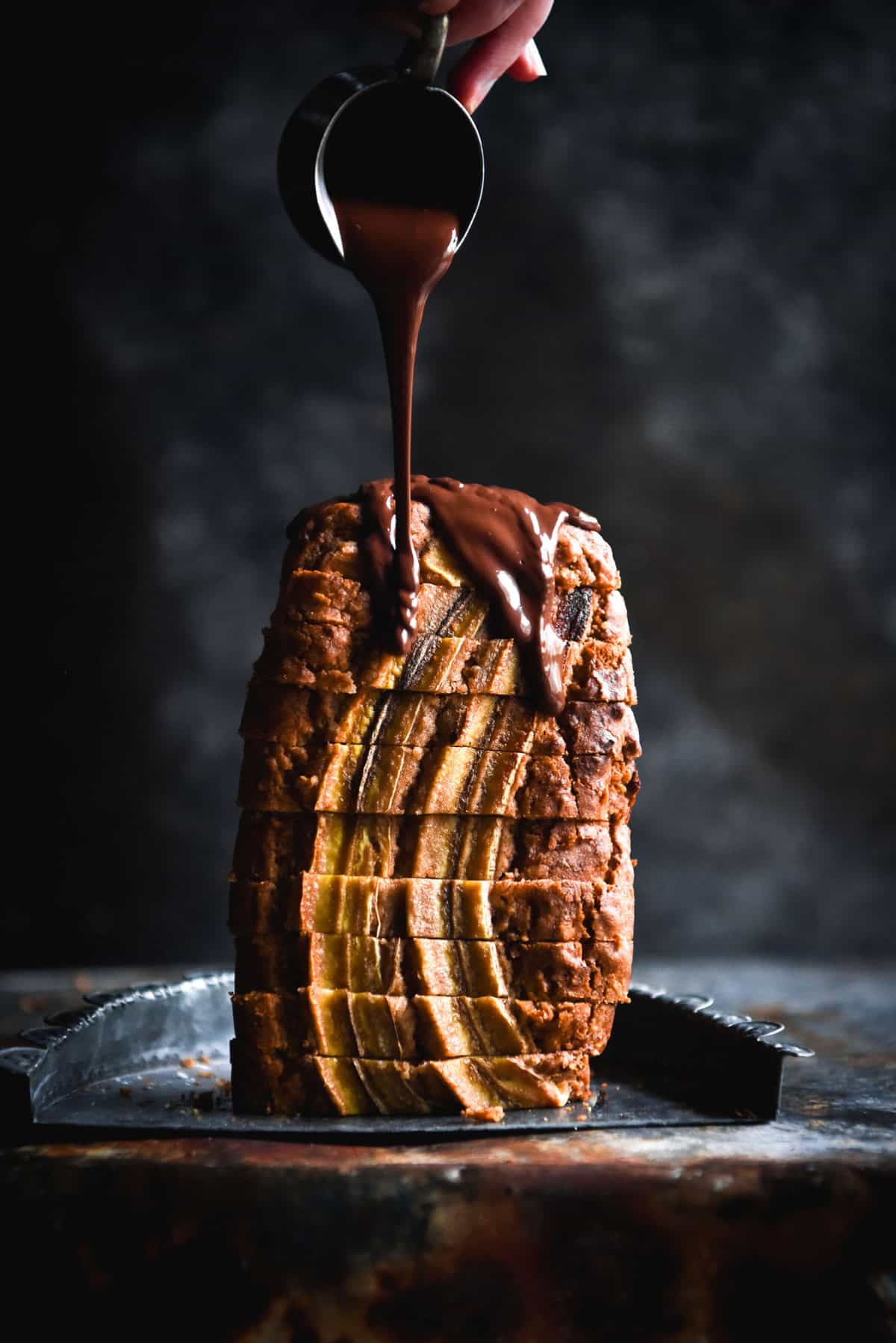 Protein mug cake (SIBO friendly option)
We all know I love a mug cake. My chocolate mug cake is my favourite little sugary treat, but this version is a delicious high protein option that is perfect for the SIBO bi-phasic diet. It's a quick treat yet very filling at the same time.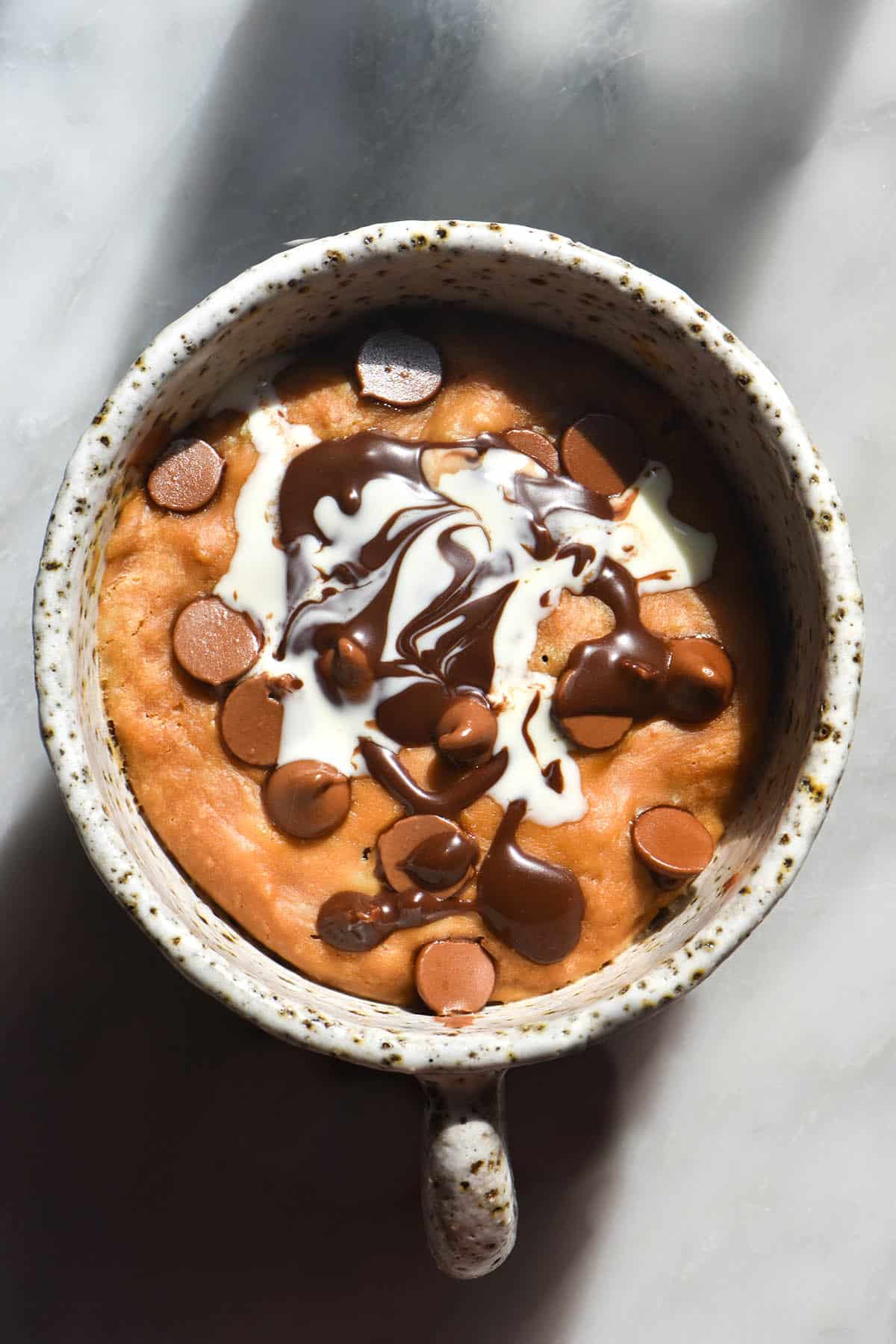 Gluten free sourdough banana cake
Do you have some gluten free sourdough starter to use up? Look no further than this gluten free sourdough banana cake. It's perfectly complex and delicious, and keeps starter waste to a minimum.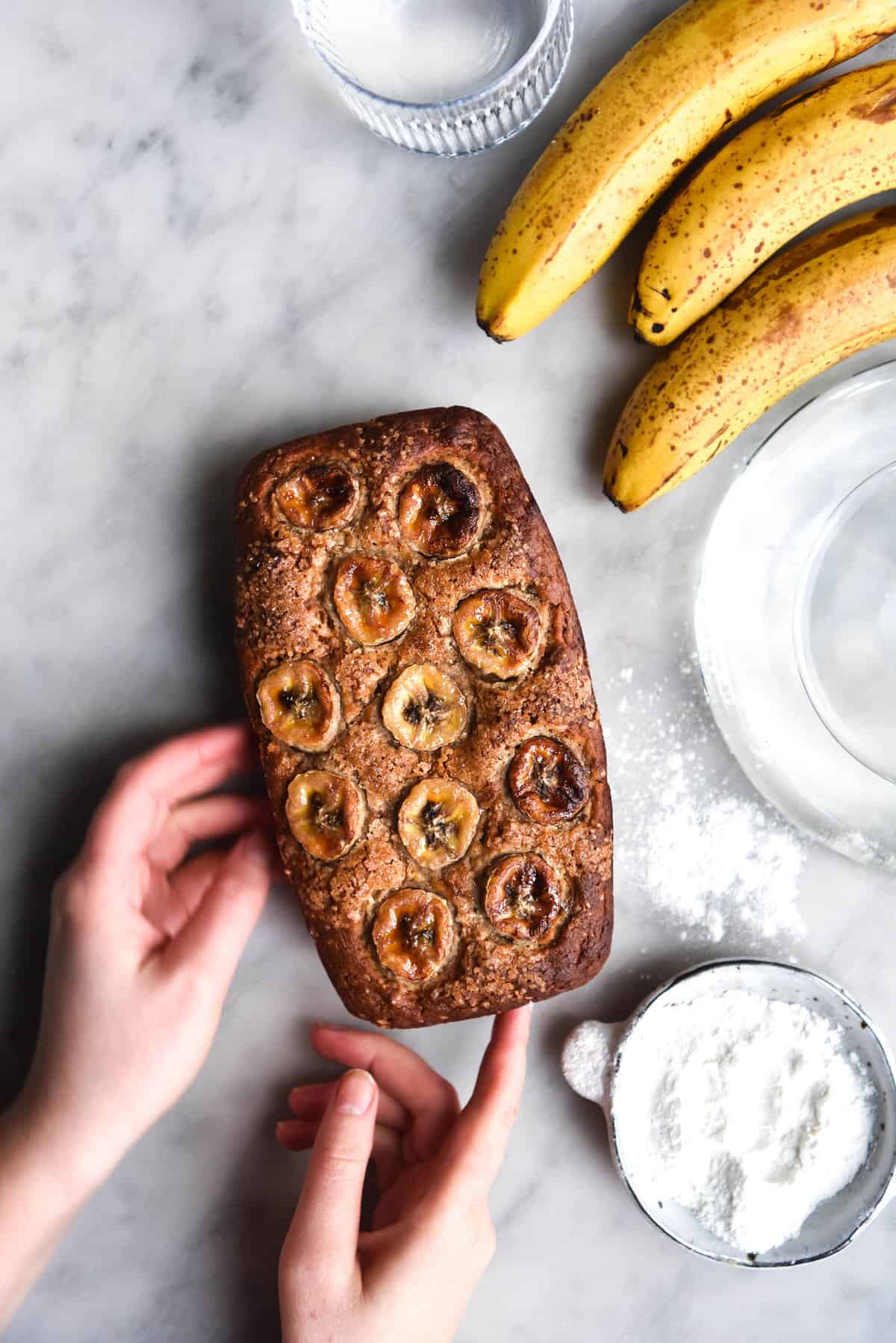 Vegan, gluten free protein pancakes
These vegan and gluten free protein pancakes use banana and a little bit of buckwheat flour for binding. They are an easy and delicious high protein vegan breakfast that is also stage 2 SIBO bi phasic diet friendly.