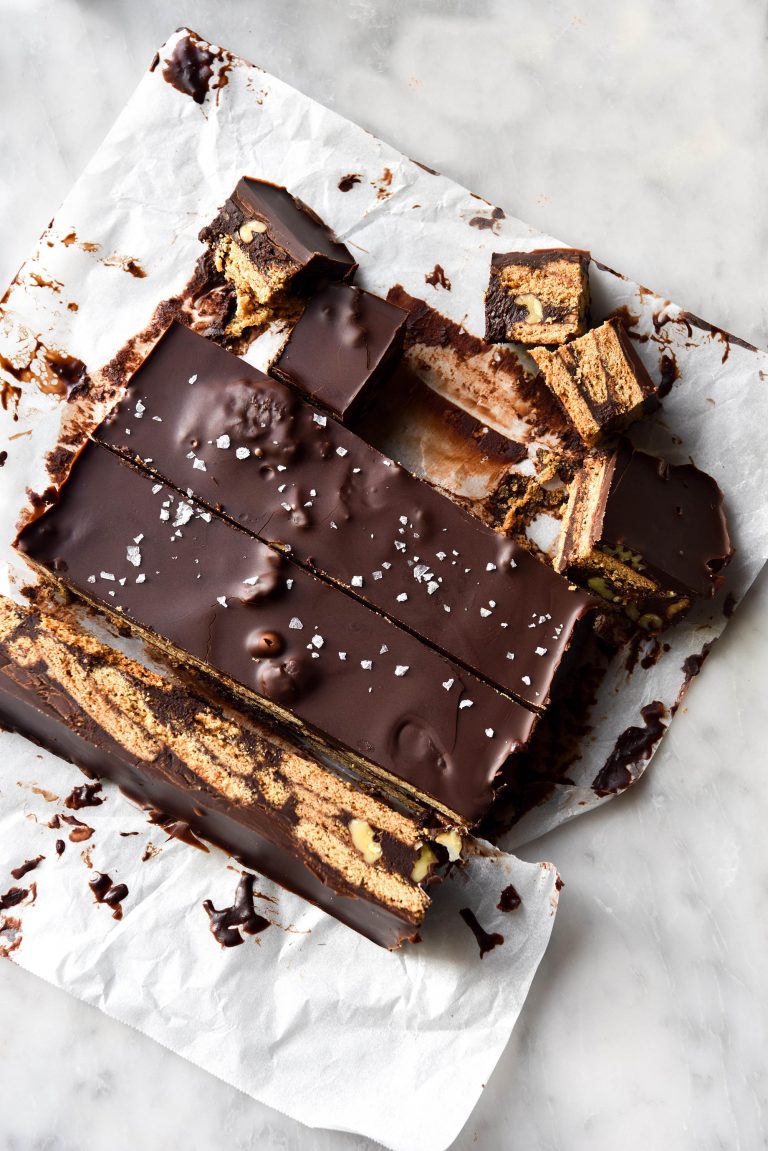 Having a dietary requirement can be hard enough. Having more than one sometimes feels impossible! To aid you in finding as many appropriate treats as you can, we're diving into gluten free dairy free dessert recipes. These recipes are some of my favourites on my websites, for various reasons. The dairy free lemon curd is my absolute favourite way to make curd these days. And the vegan brownie cookies? Arguably better than their regular counterpart.
Gluten free dairy free dessert recipes
These recipes are all gluten free and dairy free, obviously. Many of them are also egg free and thus vegan. Where possible, I try to include lots of nut free and xanthan gum free options, for those with allergies or intolerances. These recipes are also FODMAP friendly, in line with my own food intolerances.
More gluten free dairy free resources
Dairy free lemon curd
This is the only way I make curd these days. I find that using coconut oil allows the citrus or (or berries) to really shine with a clean and lovely flavour. You can't taste the coconut oil (I promise) but if you're a real coconut oil hater, use refined coconut oil. It has been processed to remove all the flavour.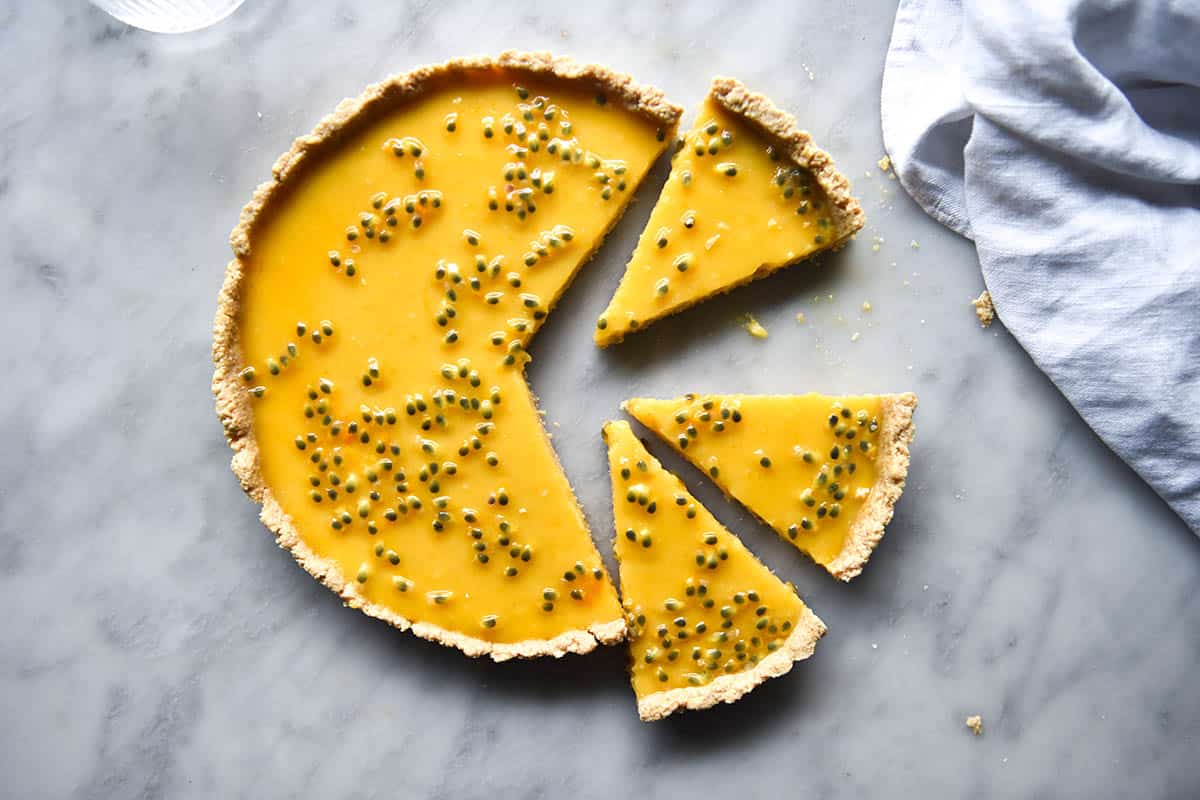 Chocolate mug cake
There is truly nothing better than a delicious dessert that is ready in 5 minutes. This chocolate mug cake fits that bill, while also being gluten free, dairy free and vegan. I also have a refined sugar free version, too.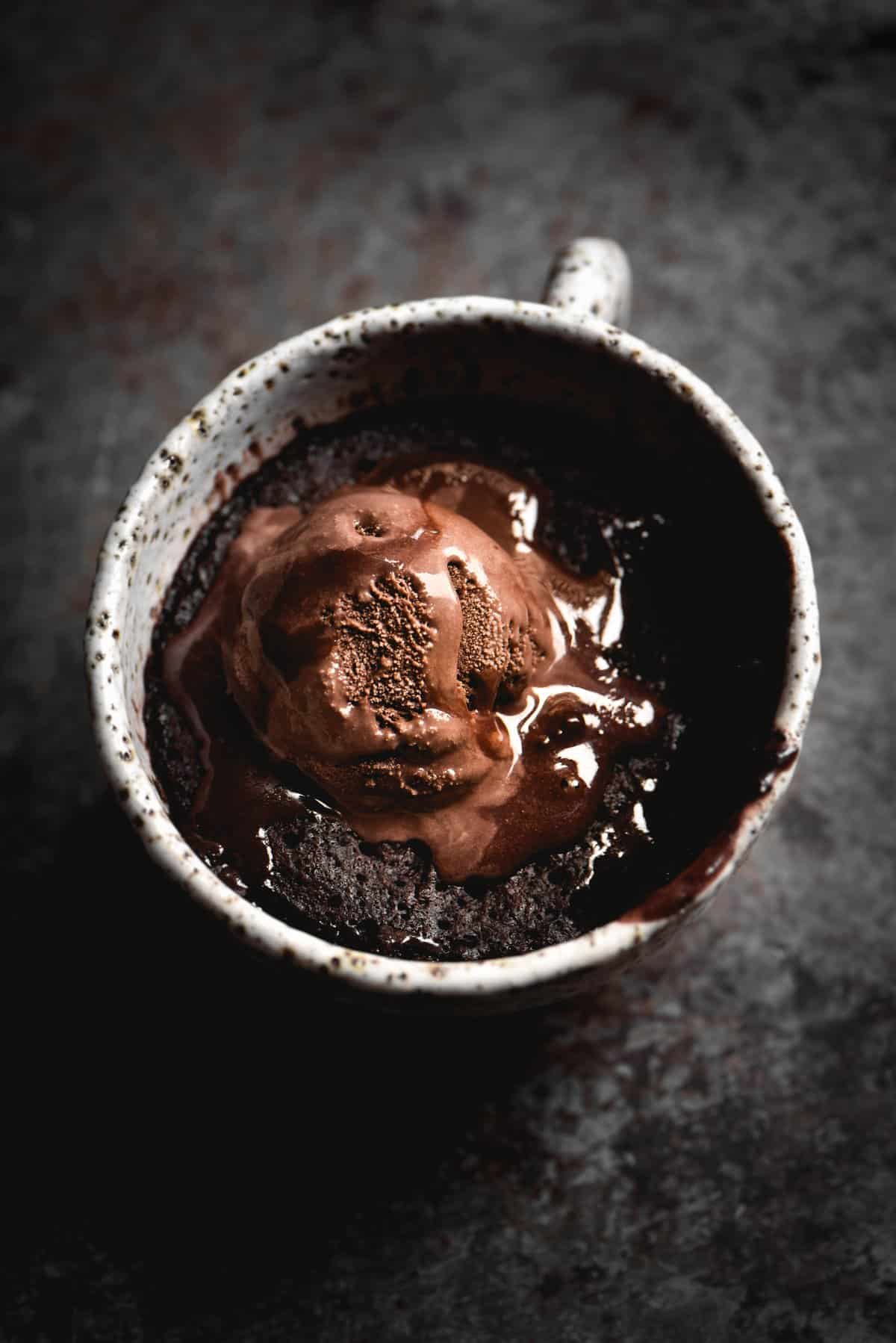 Lime curd tart with Graham cracker base
This tart uses a quick gluten free homemade Graham cracker style base, and the dairy free lime curd mentioned above. It's a cracking gluten free dairy free dessert recipe with the perfect balance of flavours.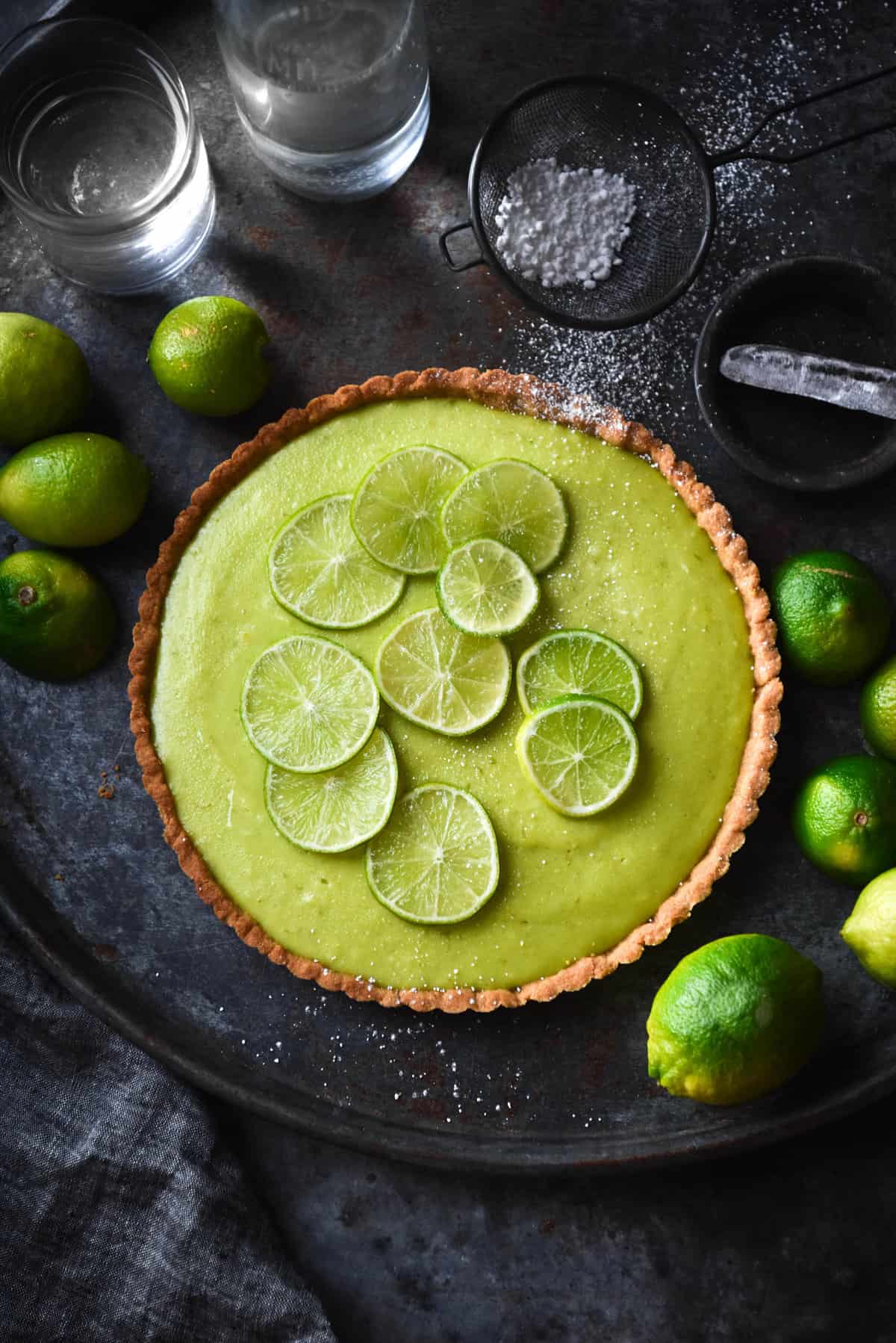 Vegan chocolate cake
This deliciously fudgy gluten free vegan chocolate cake is a recipe from my cookbook, Intolerance Friendly Kitchen. It's entirely gluten free and vegan, as well as being nut free and xanthan gum free.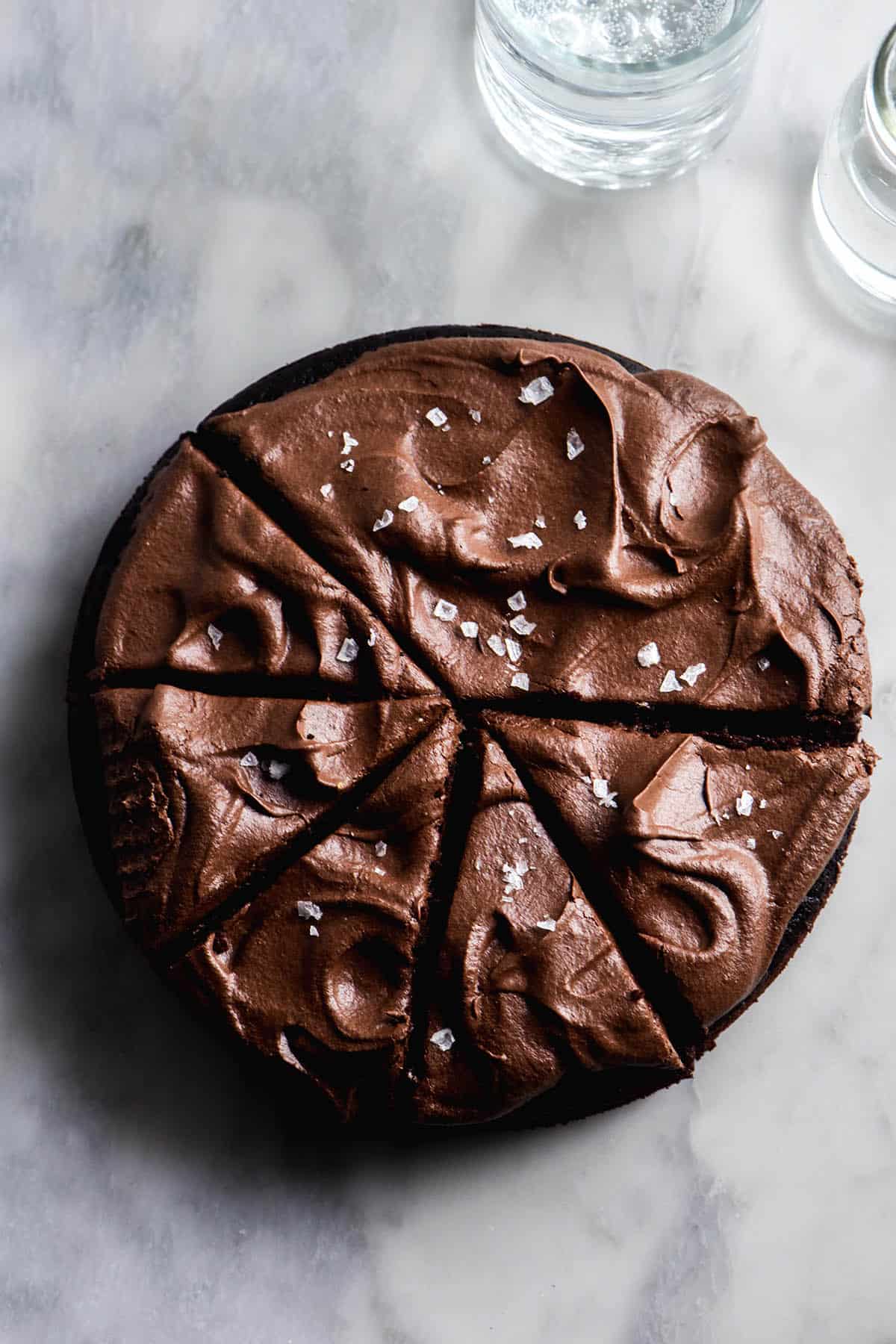 Vegan choc chip cookies
These gluten free vegan chocolate chip cookies use melted plant based butter to make them even easier to make. Simply mix, refrigerate, scoop and bake. Make sure you use a dairy free chocolate brand to keep them dairy free.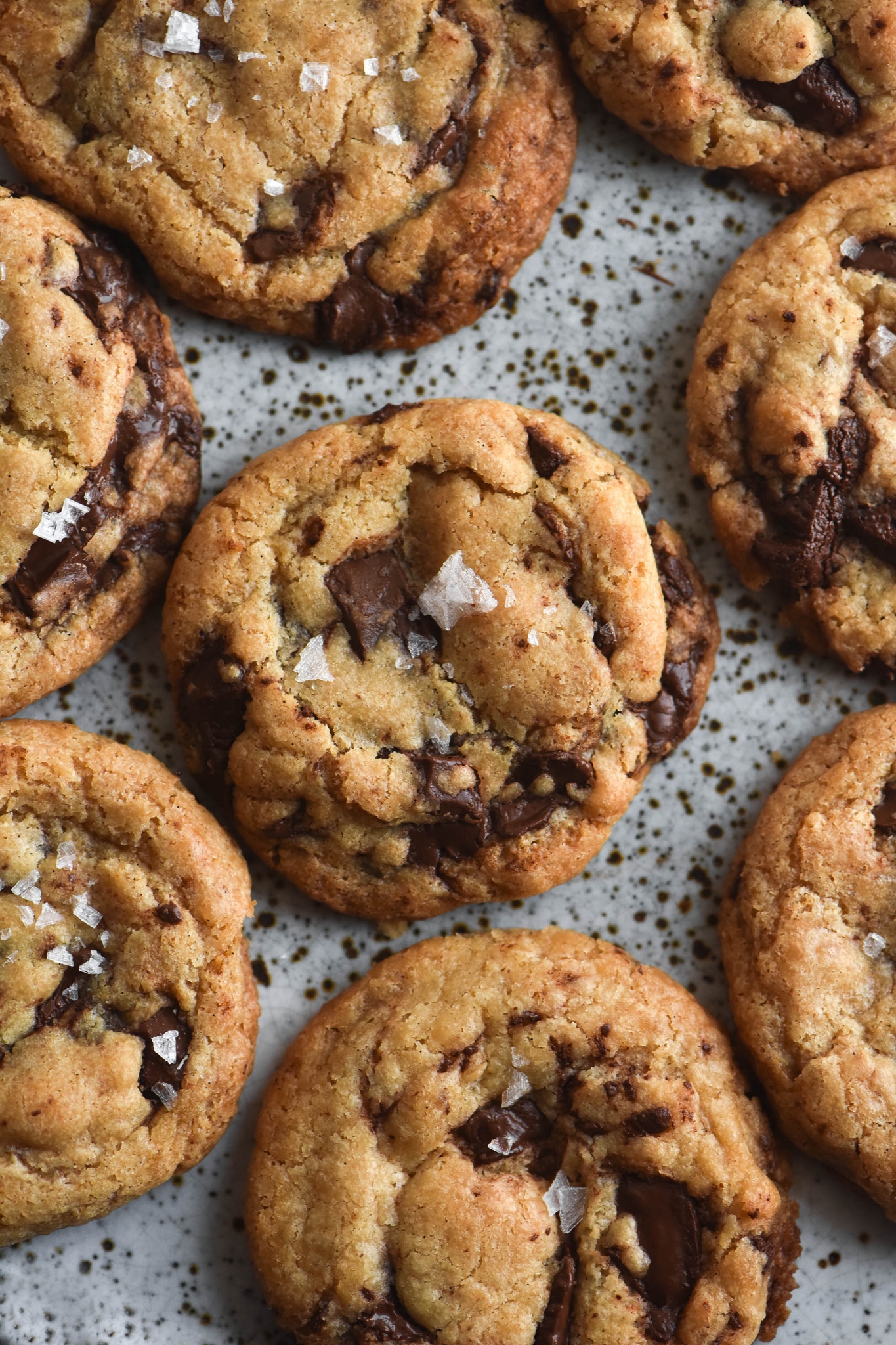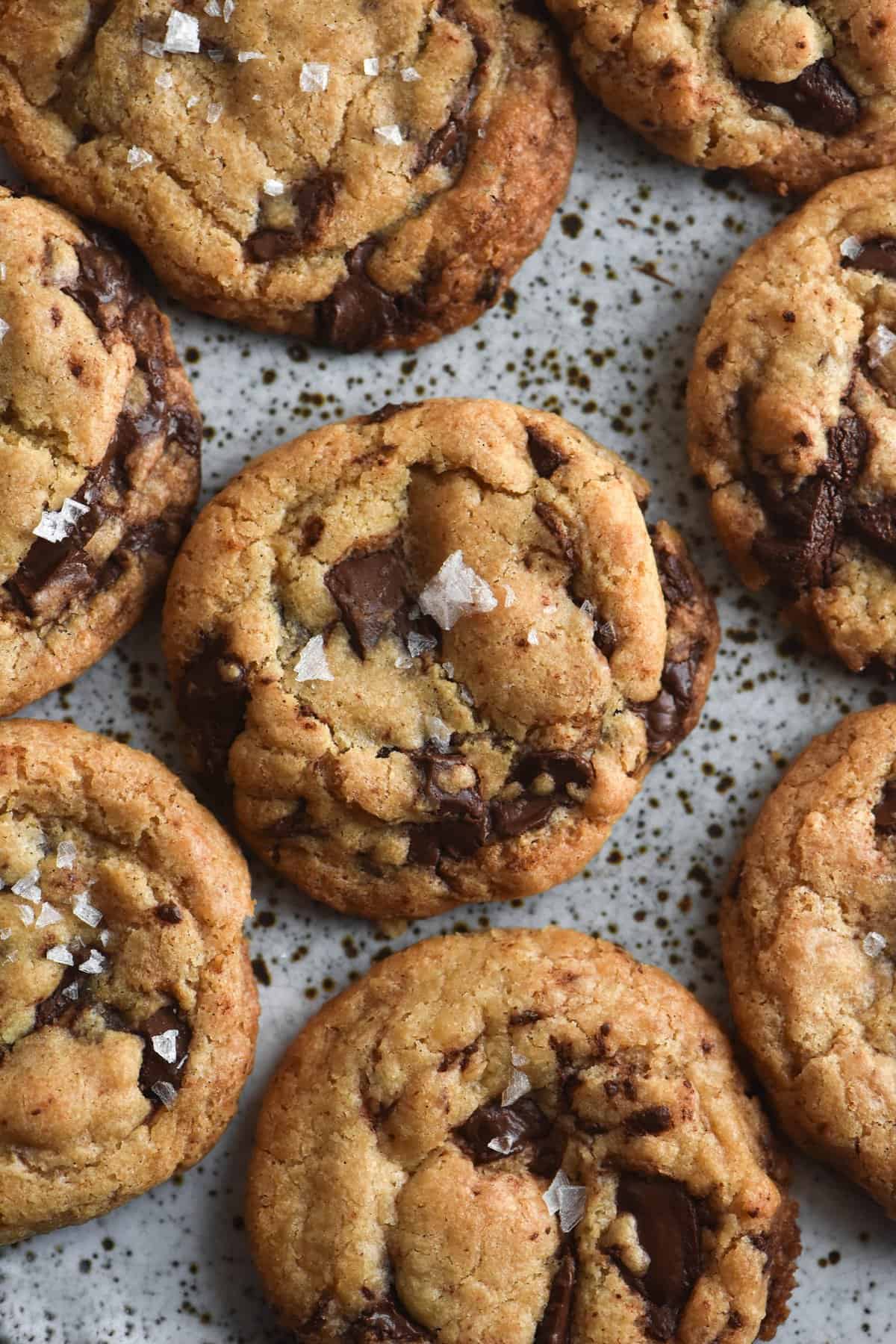 Spiced pumpkin mug cake
This spiced pumpkin mug cake was inspired by my trip to America last year. It's fluffy and Autumnal – the perfect gluten free dairy free dessert for colder nights.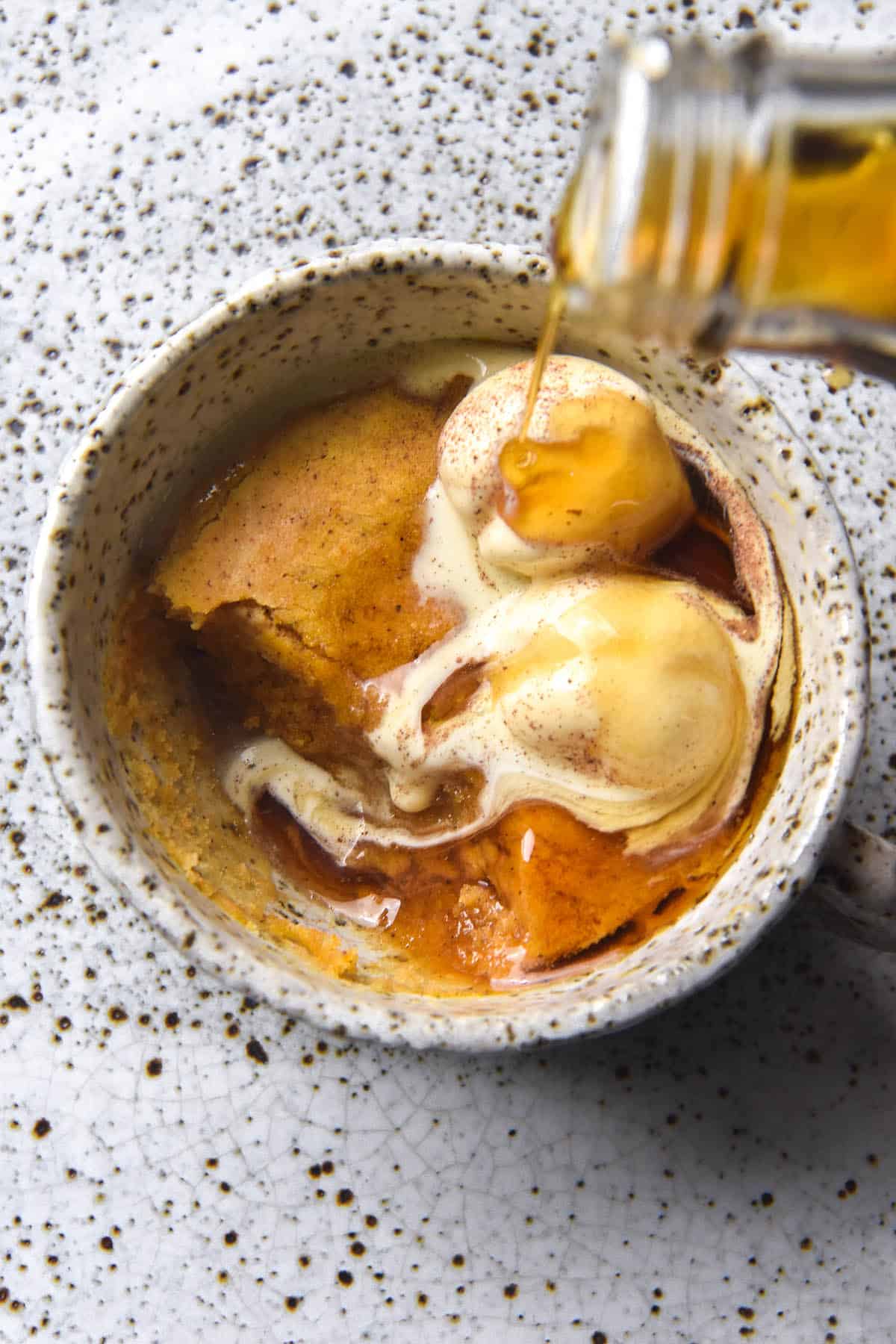 Pavlova with dairy free berry curd
This pavlova is a no waste number: the yolks leftover from the pavlova are used in the curd. I've tested all sorts of berries (including frozen) so you can pick what works best for you.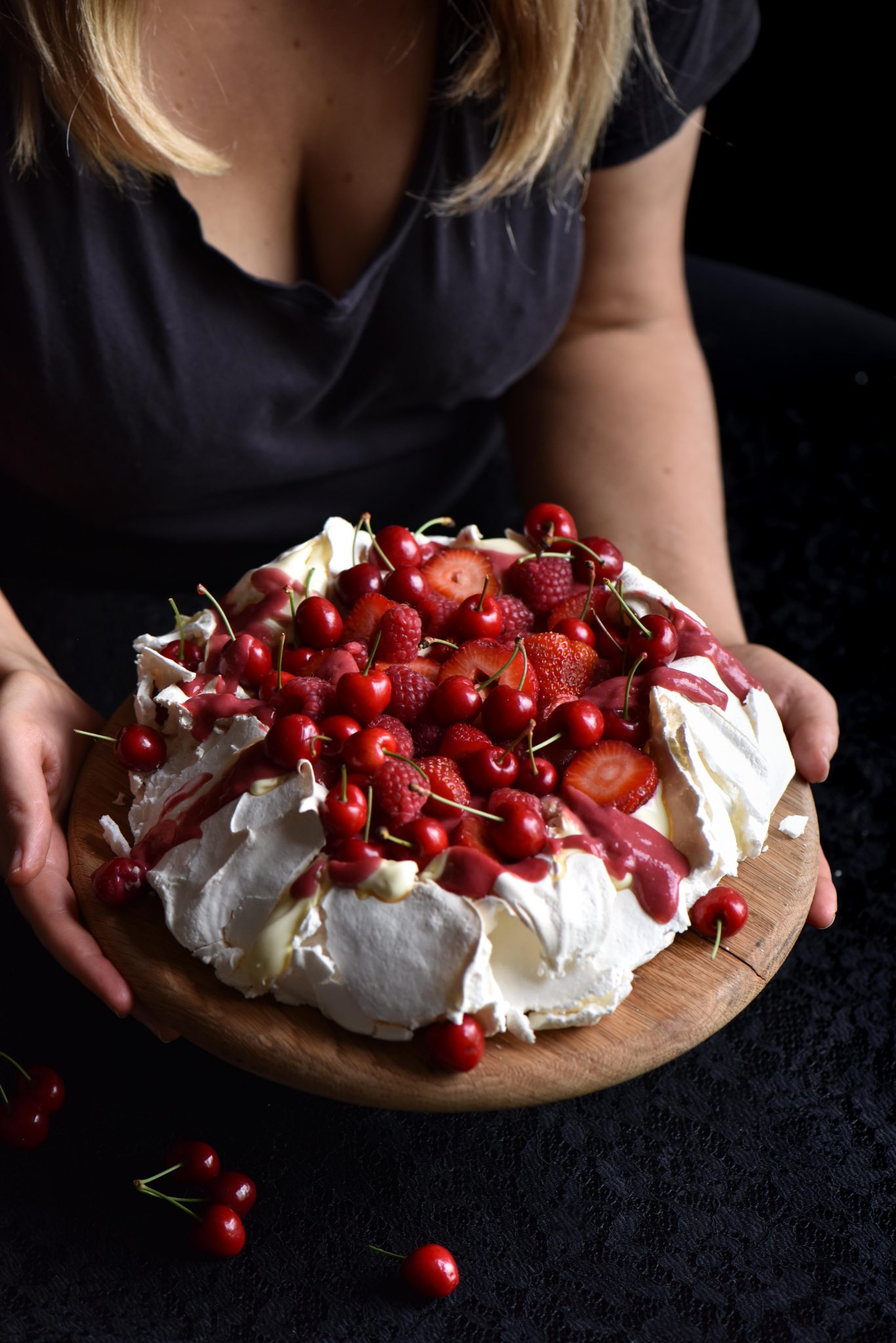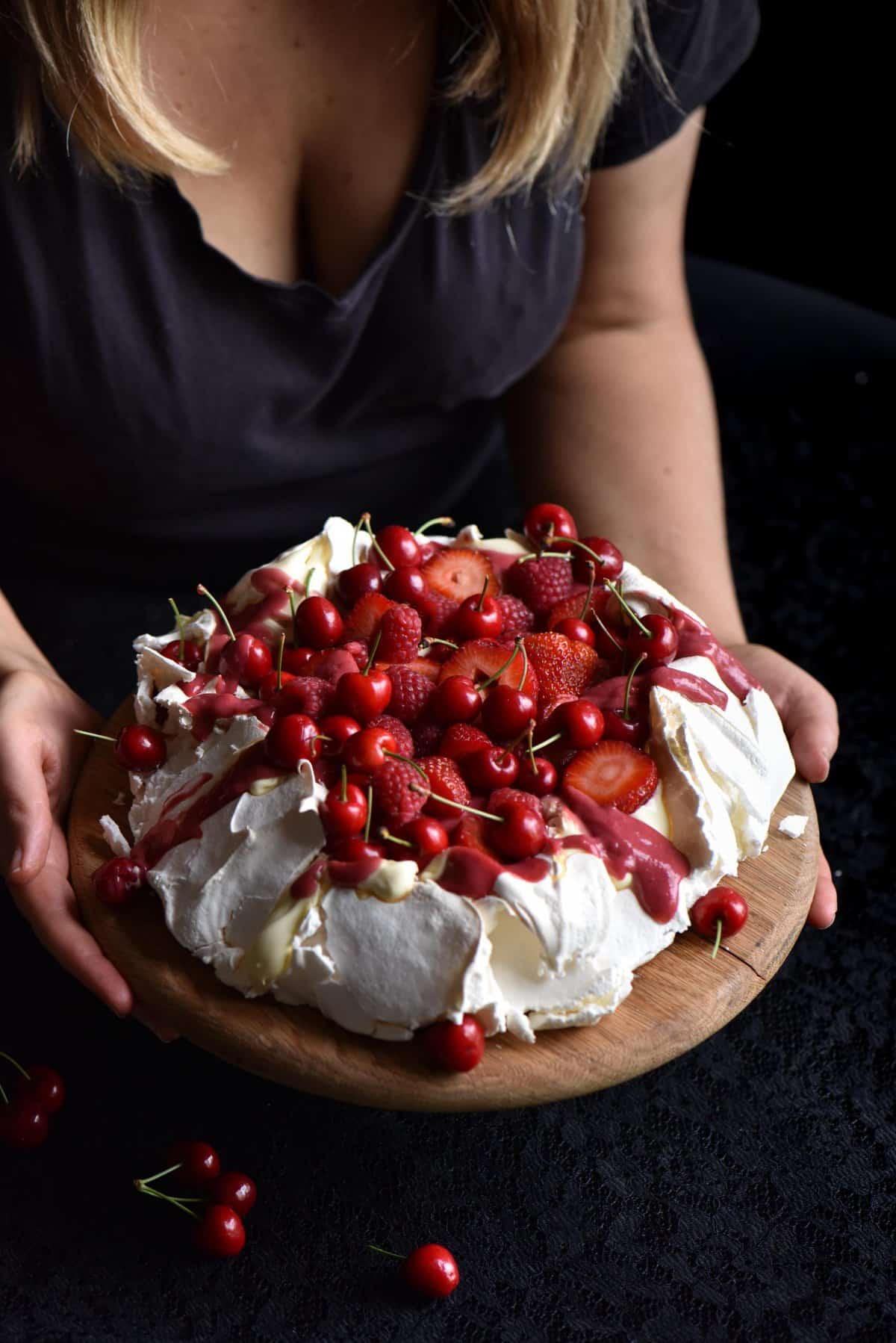 Lemon olive oil cake
This gluten free lemon olive oil cake is plush and light with the perfect lemon scented crumb. It's also gluten free and dairy free. You can top the cake with fruit, nuts or simply leave it plain.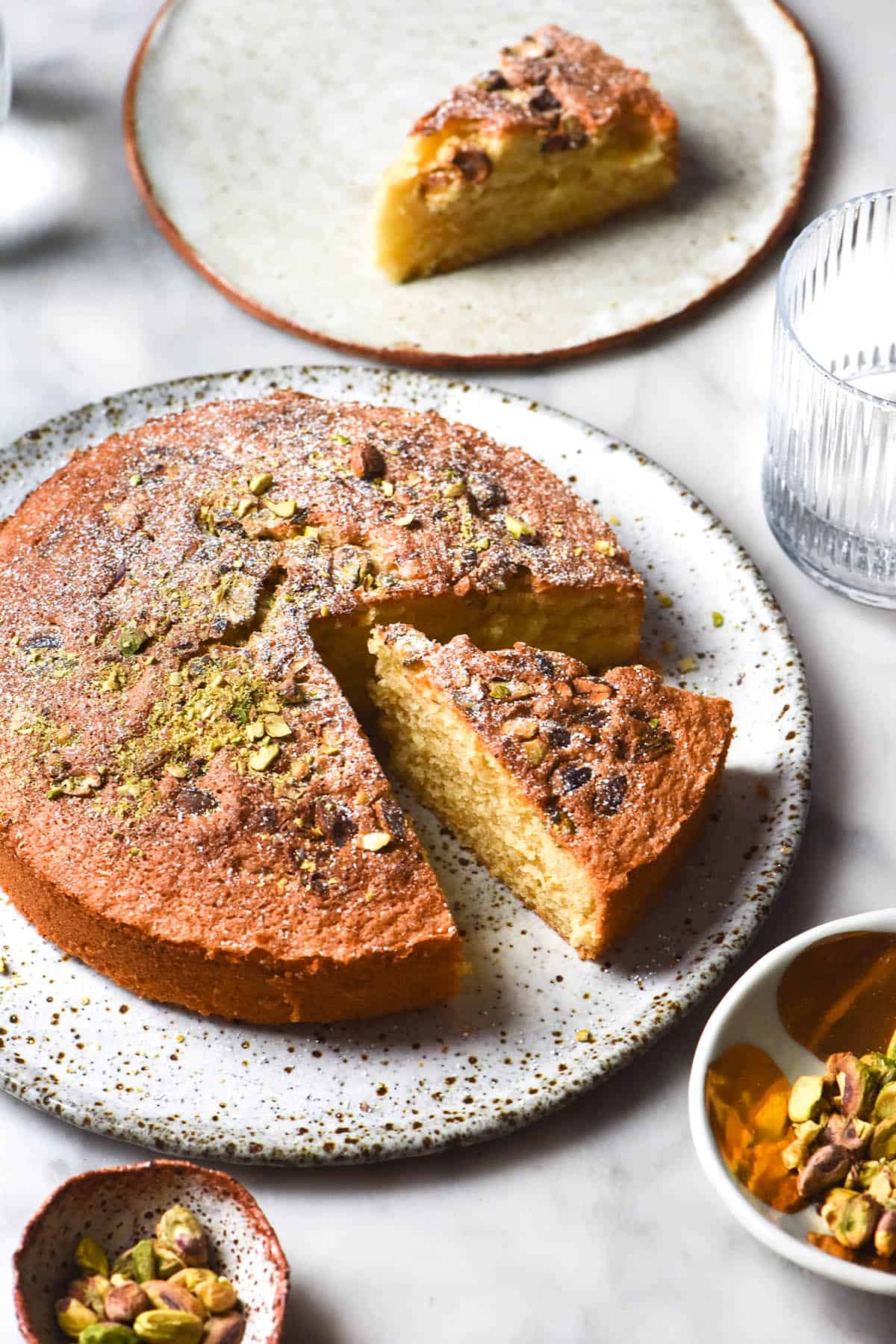 Banana cake
I am a banana cake girl for life, and this one ticks all the boxes for me. Use the lemon icing sugar to ensure to the cake is dairy free. This will also mean it is accidentally vegan, as the cake contains no eggs. Something for everyone!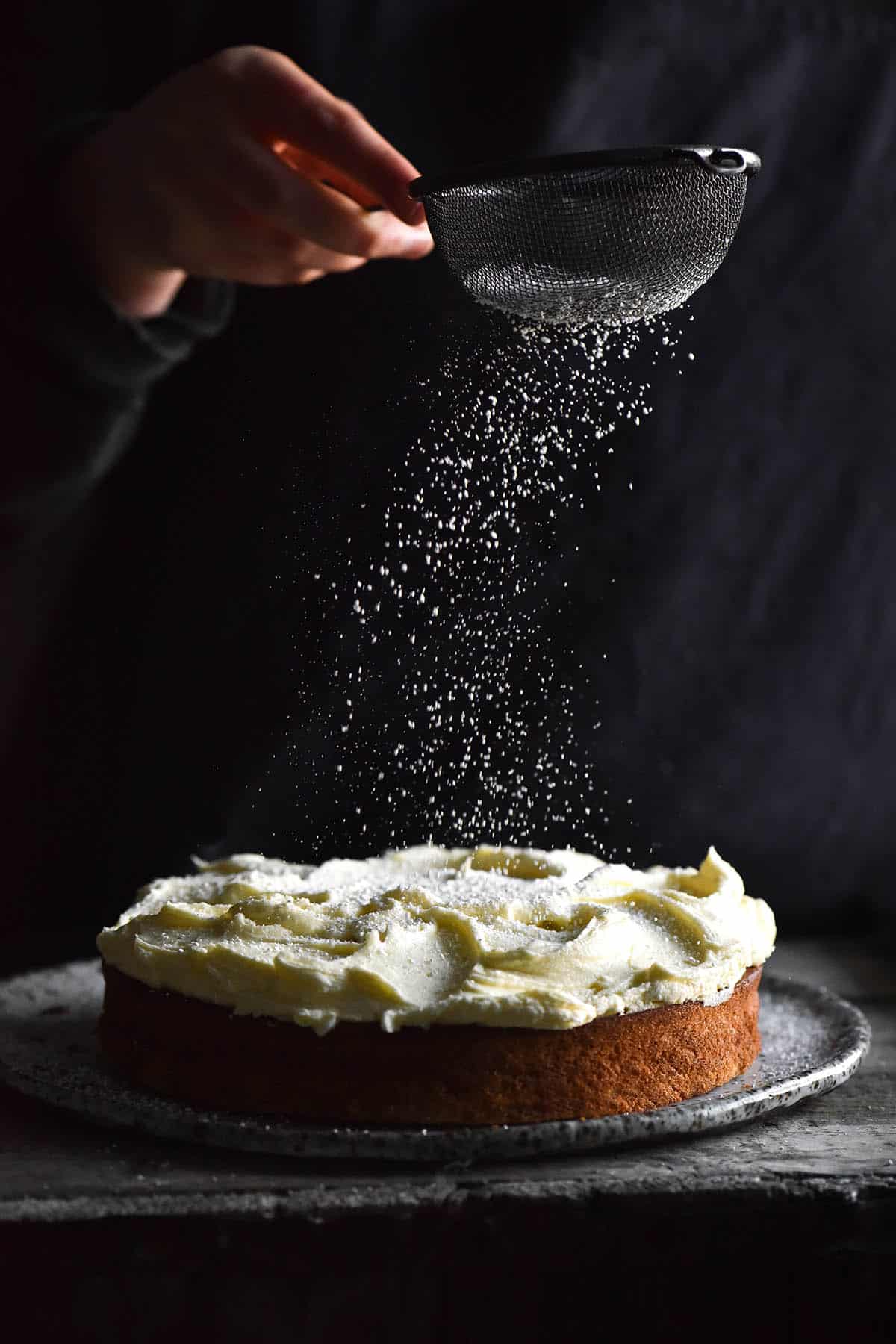 Tahini cookies
These tahini cookies are made from an incredibly simple mix of tahini, maple syrup and baking powder. Add in some dairy free chocolate chips and you've got a chewy, nutty choc chip cookie that everyone can enjoy.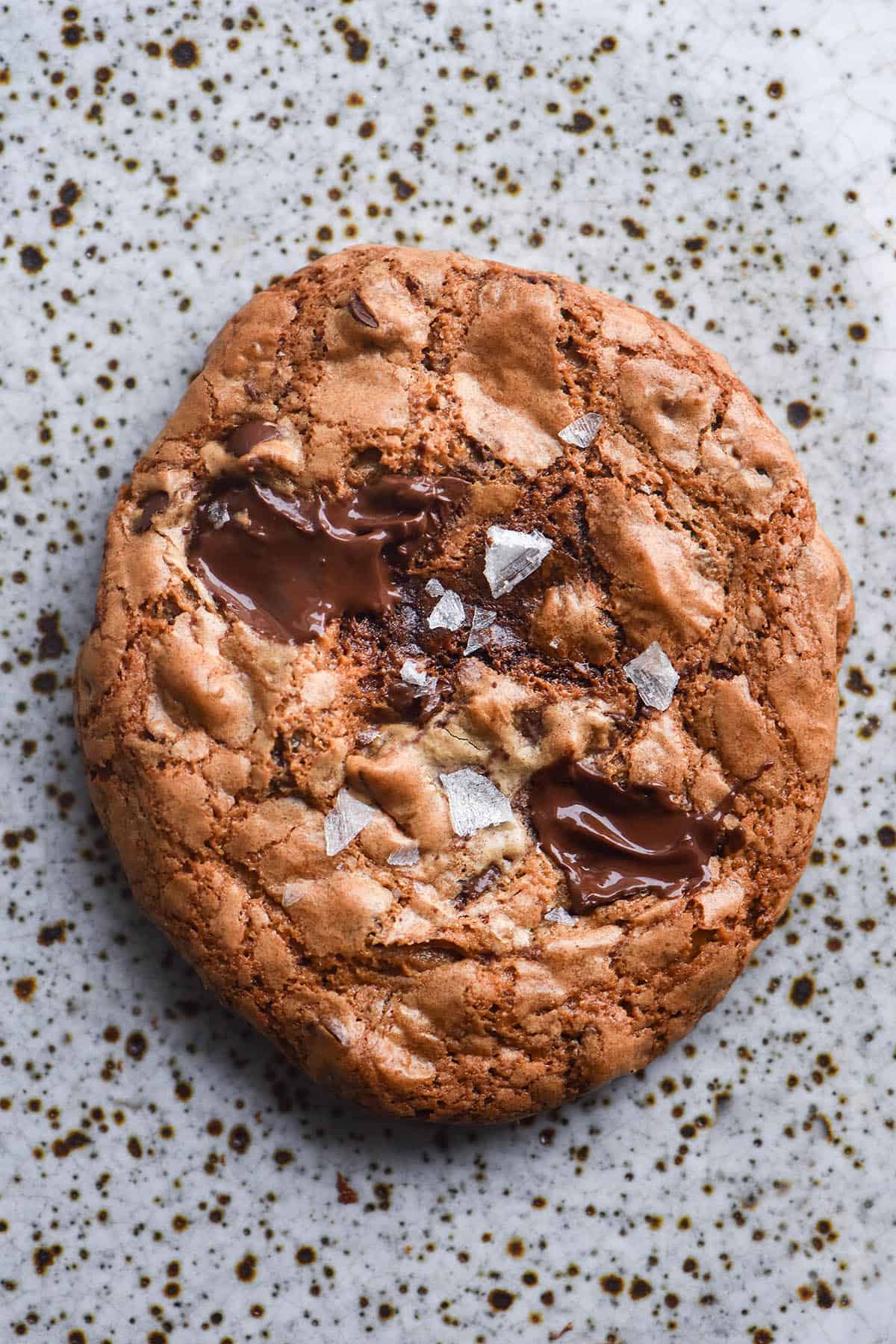 Vegan brownie cookies
I genuinely love these vegan, gluten free brownie cookies. They're not 'good for gluten free and vegan', they're just really really good. Chewy, deeply chocolatey and made with buckwheat flour, they are one of my favourite gluten free dairy free dessert recipes.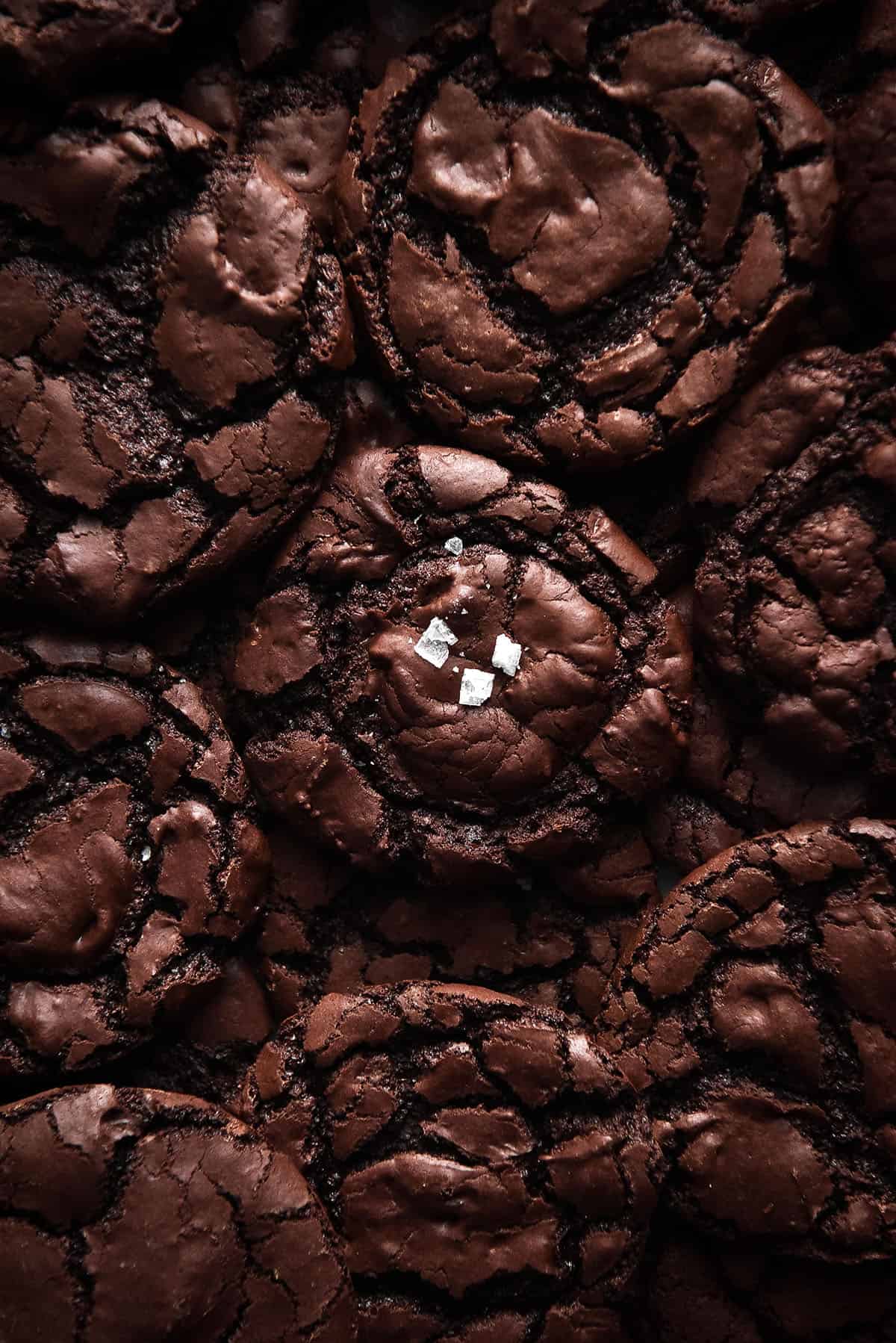 Vegan blueberry muffins
I hate to play favourites, but these vegan blueberry muffins are my favourite muffin recipe on the site. Not only are they super easy to make (they use a single flour and no nuts or xanthan gum) but they're deliciously moist and just generally very good.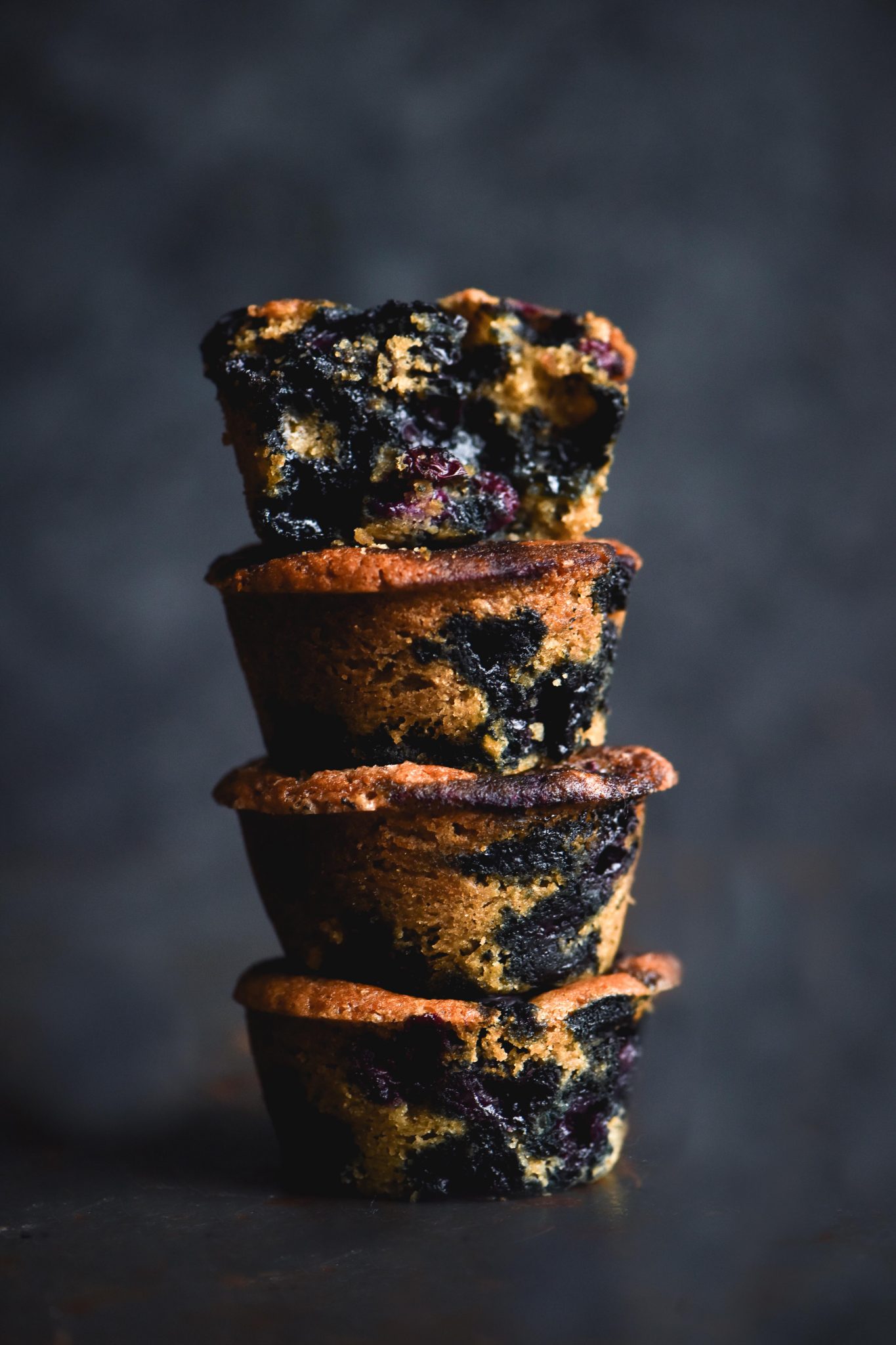 Carrot cake muffins
These gluten free carrot cake muffins have an easy dairy free option to use coconut yoghurt in place of dairy yoghurt. They are also egg free, nut free and xanthan gum free, and use wholegrain flours instead of starches.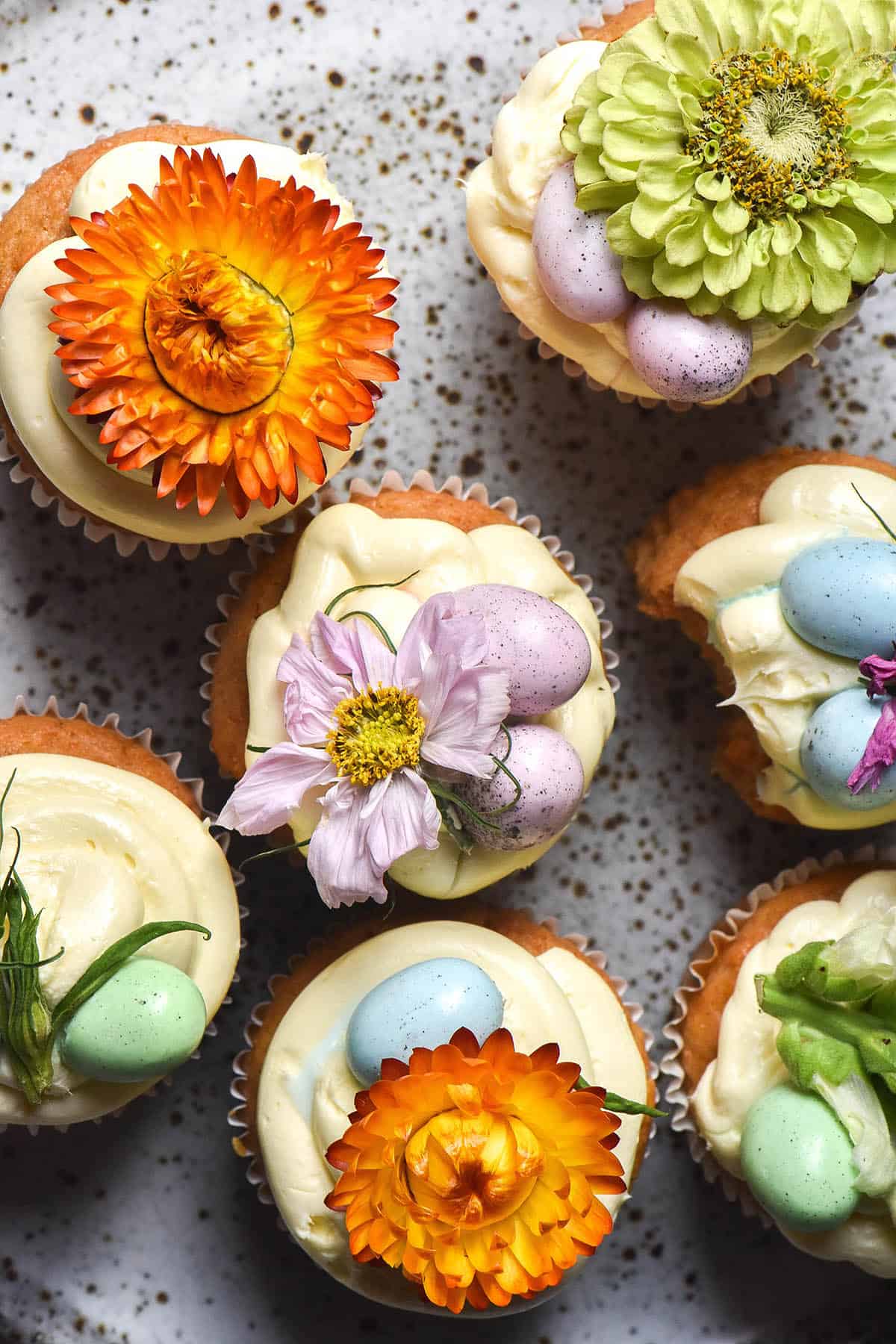 Cinnamon swirl mug cake
This simple gluten free vegan dessert looks more complicated than it is. A mini cinnamon roll made in a microwave (or an oven) this will satisfy your cinnamon roll cravings.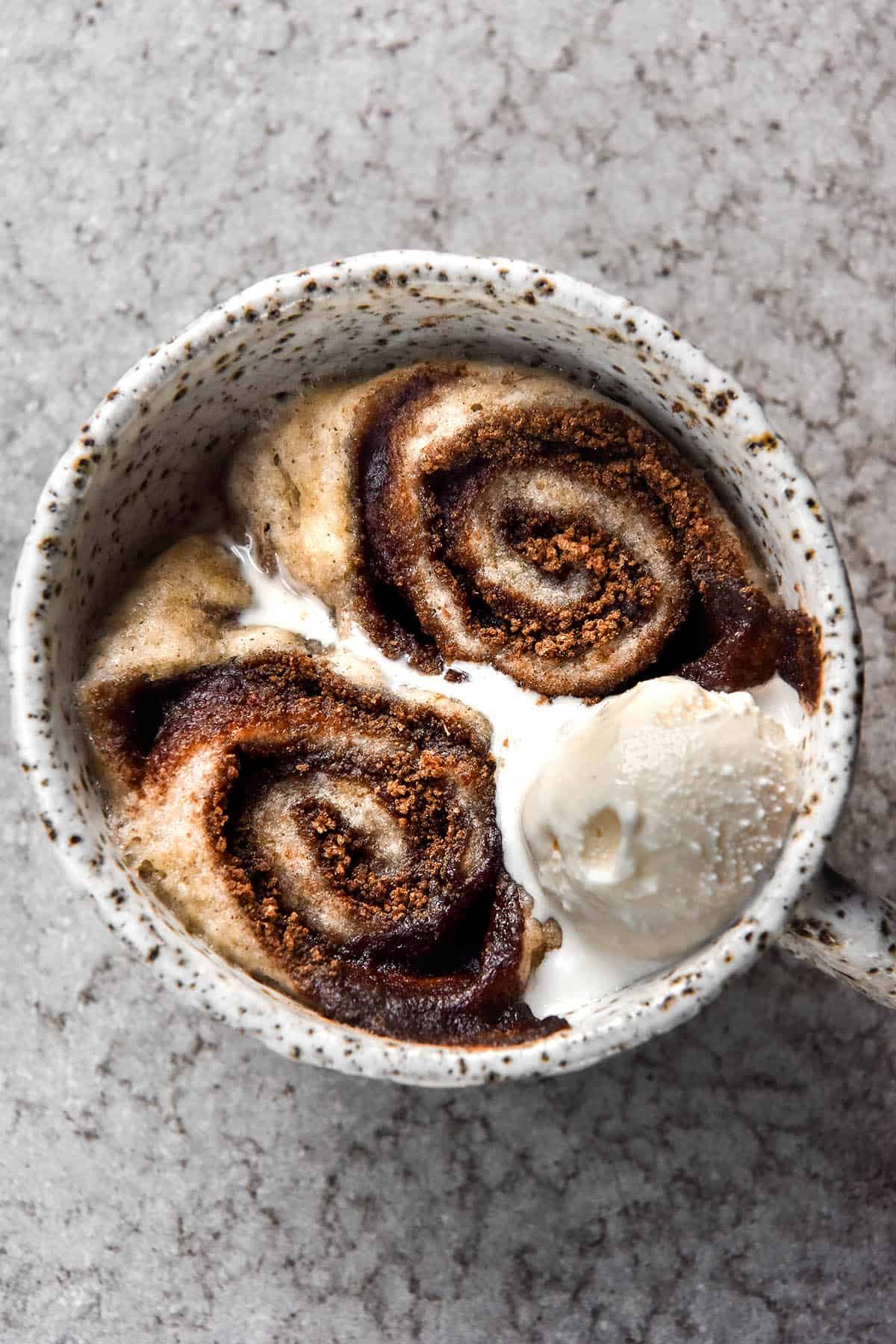 Vegan cinnamon rolls
I can't believe I never understood the hype around cinnamon rolls until recently. They're JUST SO GOOD. This version is gluten free, xanthan gum free and vegan. You can also use my gluten free cinnamon roll recipe with eggs and simply substitute with plant based dairy where needed.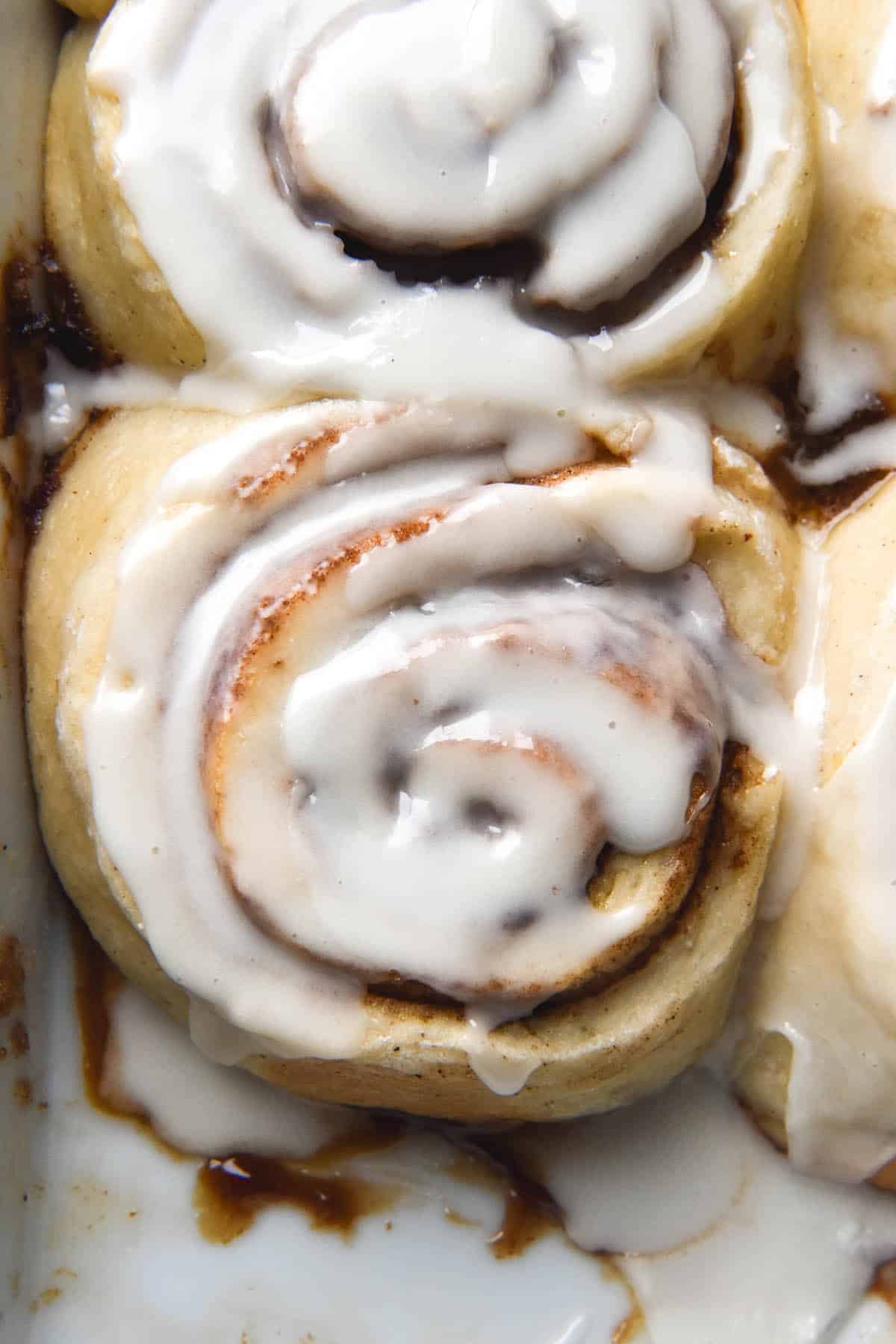 Rhubarb cake
I am obsessed with this combination of sweet and fluffy vanilla cake with tart and bright rhubarb. They work so well together and they look while doing it, too. Make sure you use dairy free butter (or the all oil option as in the olive oil cake recipe) to ensure this cake is dairy free.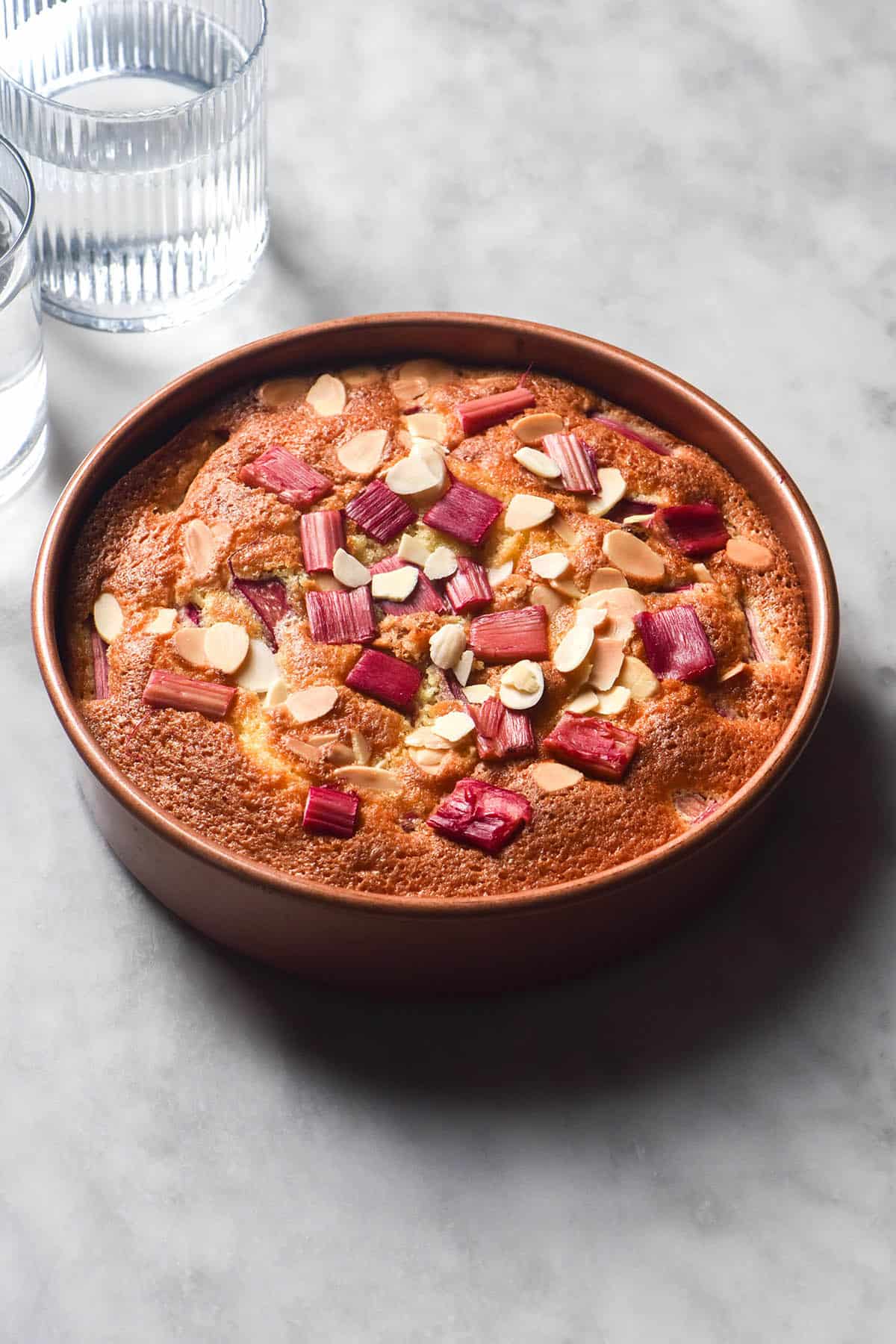 Sourdough croissants
These delicious gluten free sourdough croissants are made without xanthan gum. Better yet? They can also be made with a good quality vegan stick butter, making them gluten free and dairy free. They're a recipe from my cookbook, Intolerance Friendly Kitchen.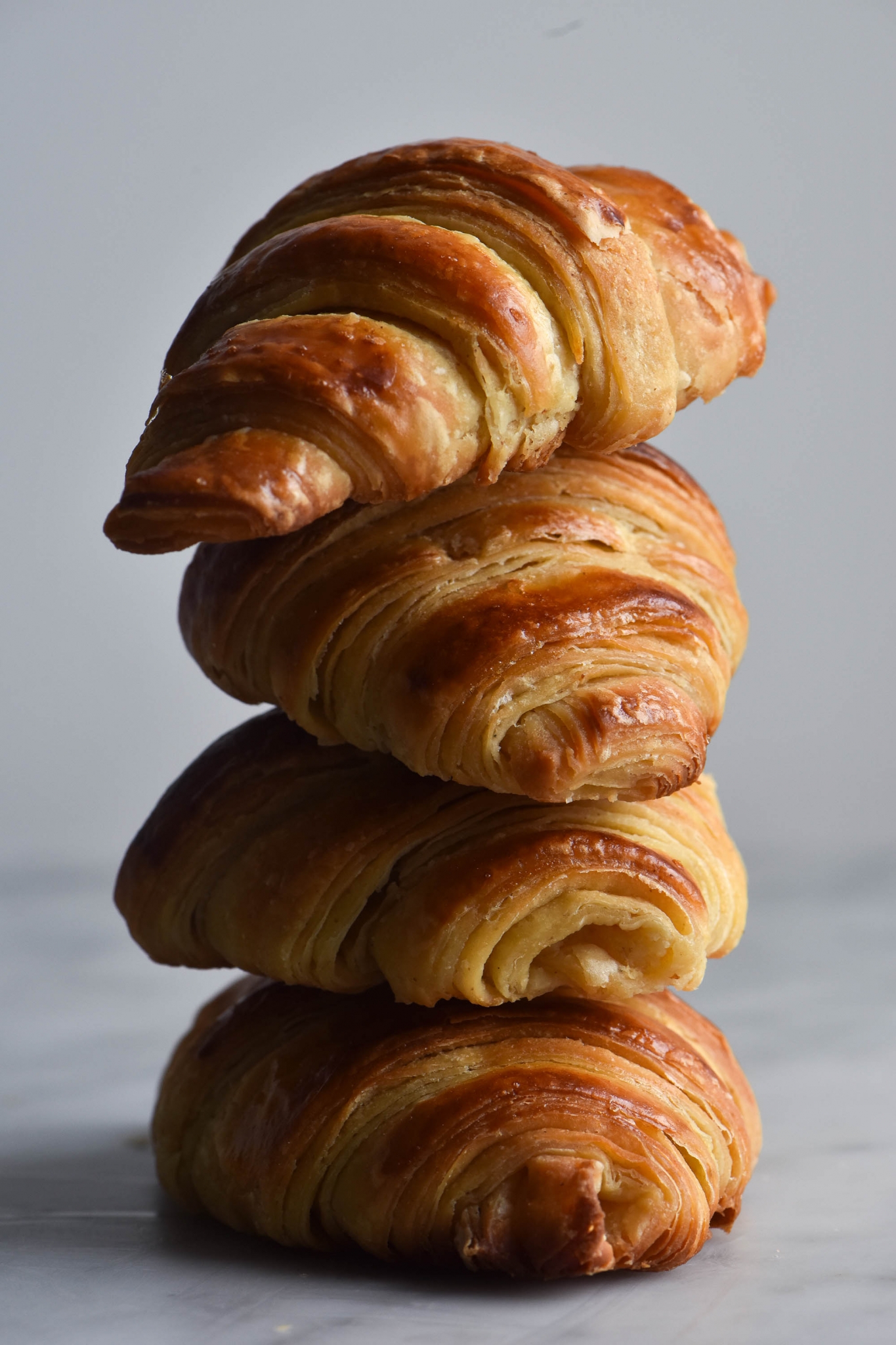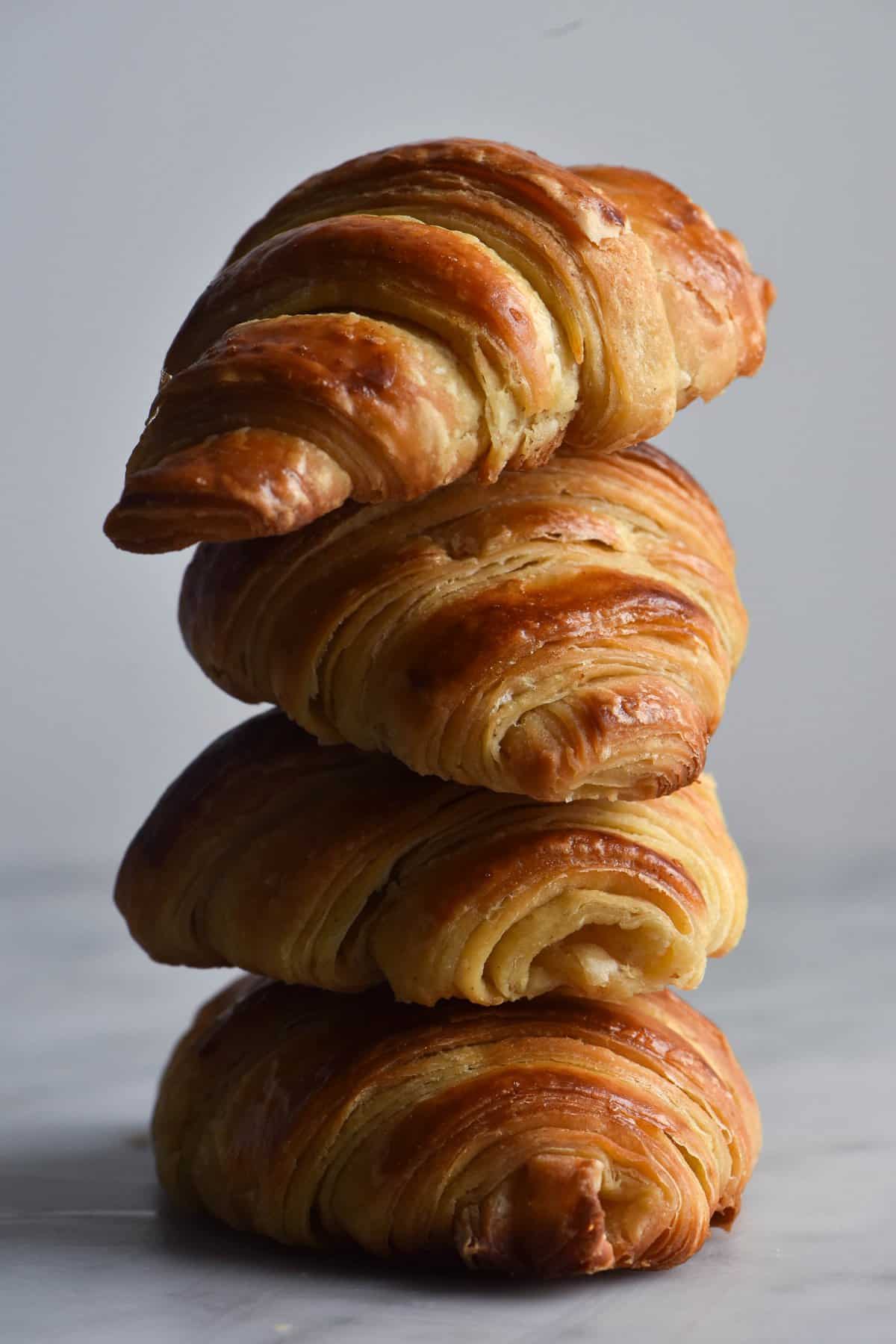 Cinnamon raisin swirl loaf
I can't get enough of this gluten free vegan cinnamon raisin swirl loaf. It's hot cross bun loaf meets cinnamon raisin toast meets babka, and I'm here for it. The loaf is also nut free and xanthan gum free.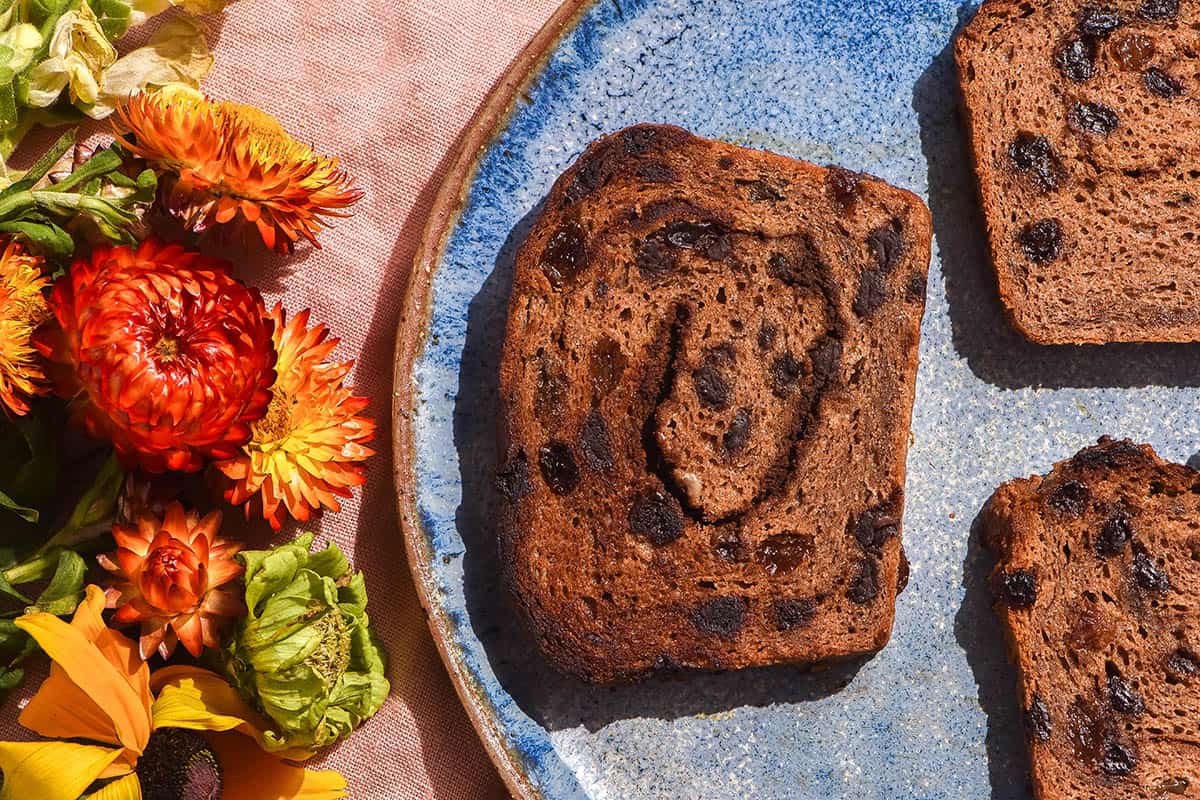 Vegan Hedgehog slice
Everyone loves Hedgehog slice. EVERYONE. This version uses homemade gluten free vegan Graham crackers (or the biscuit of your choice) along with vegan chocolate and plant based condensed milk. You can easily buy vegan condensed milk in stores these days, but I've tested a variety of plant milk versions for you, too.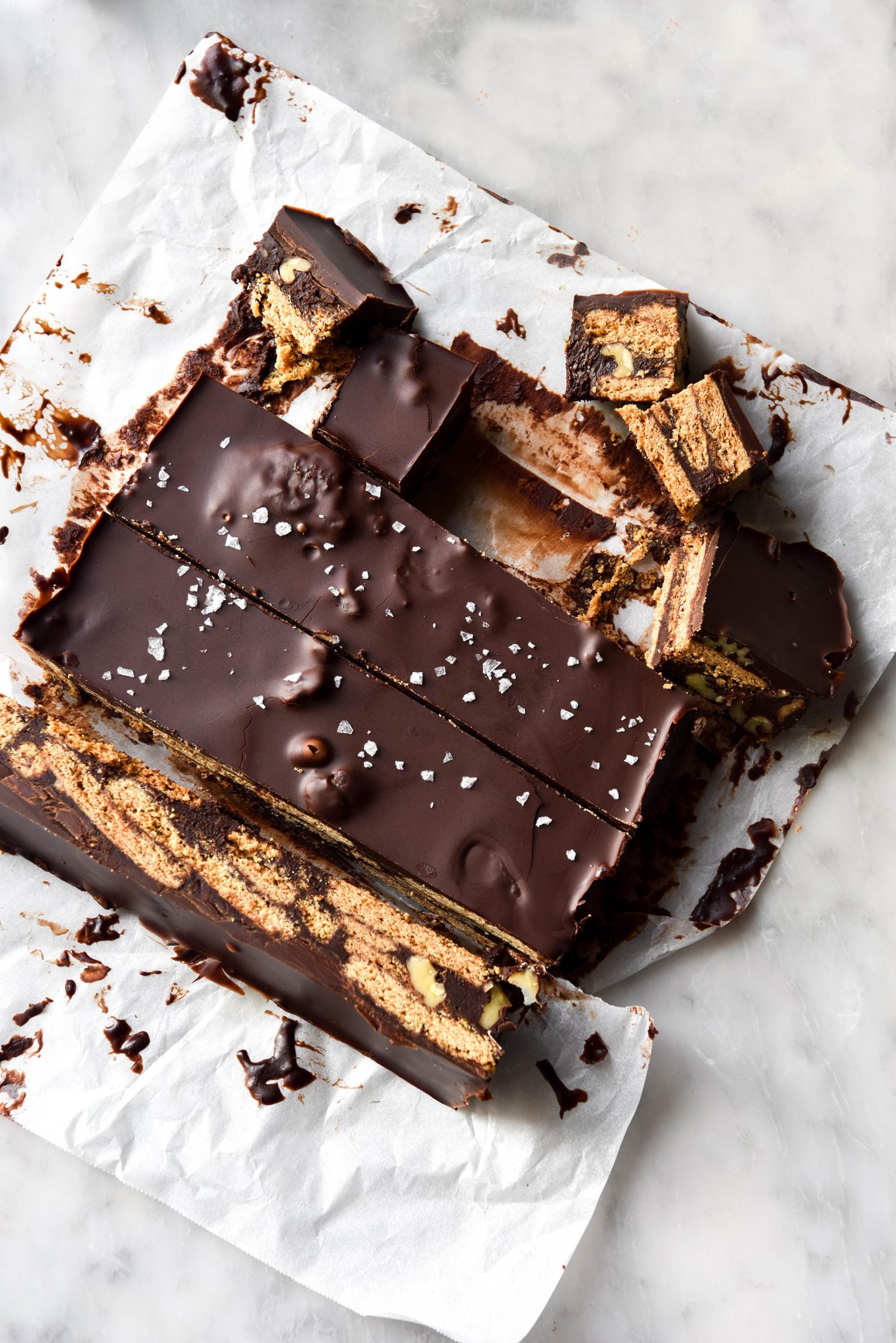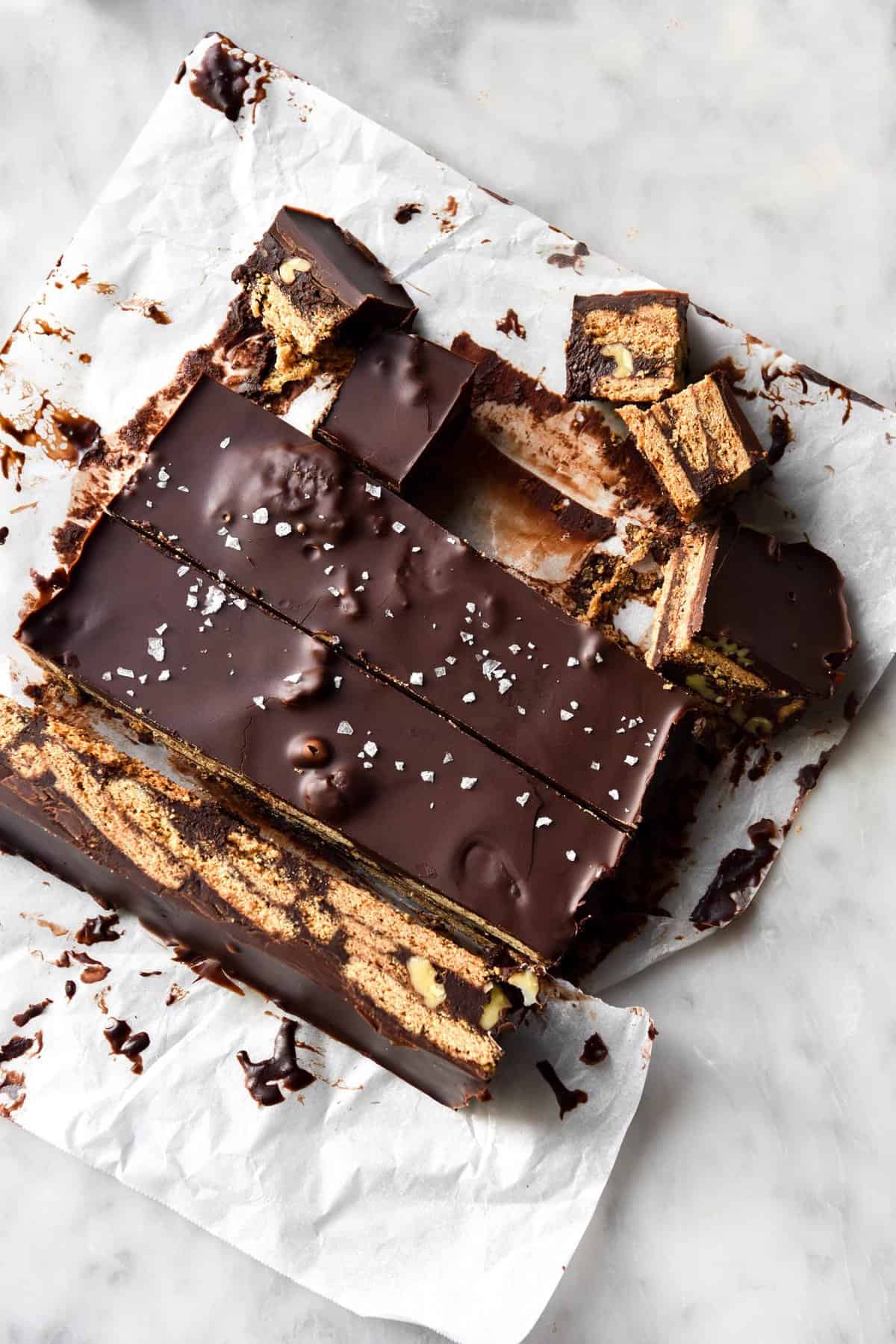 Peanut butter cookies
A relative of my tahini cookies, these peanut butter cookies are also made with a simple mix of nut butter, maple syrup and baking soda. I love adding nuts, seeds and some dairy free chocolate to make them more filling and delicious.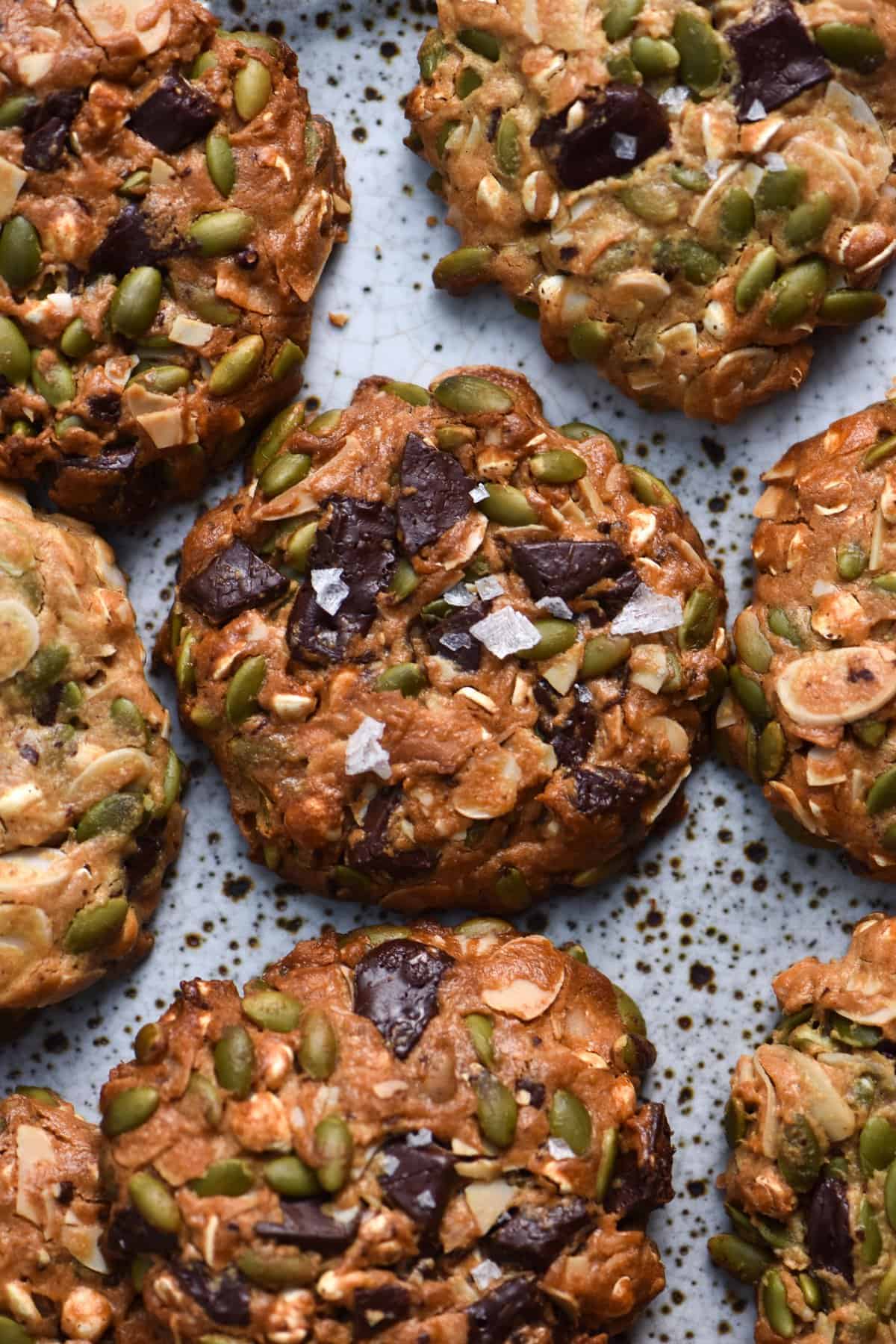 Peanut butter truffles
These peanut butter truffles could not be more simple to mix. The filling consists of peanut butter and maple syrup, while the coating is a chocolate of your choice. You can use dark dairy free chocolate (like Lindt 70%) or a vegan milk chocolate. They're an incredibly addictive treat.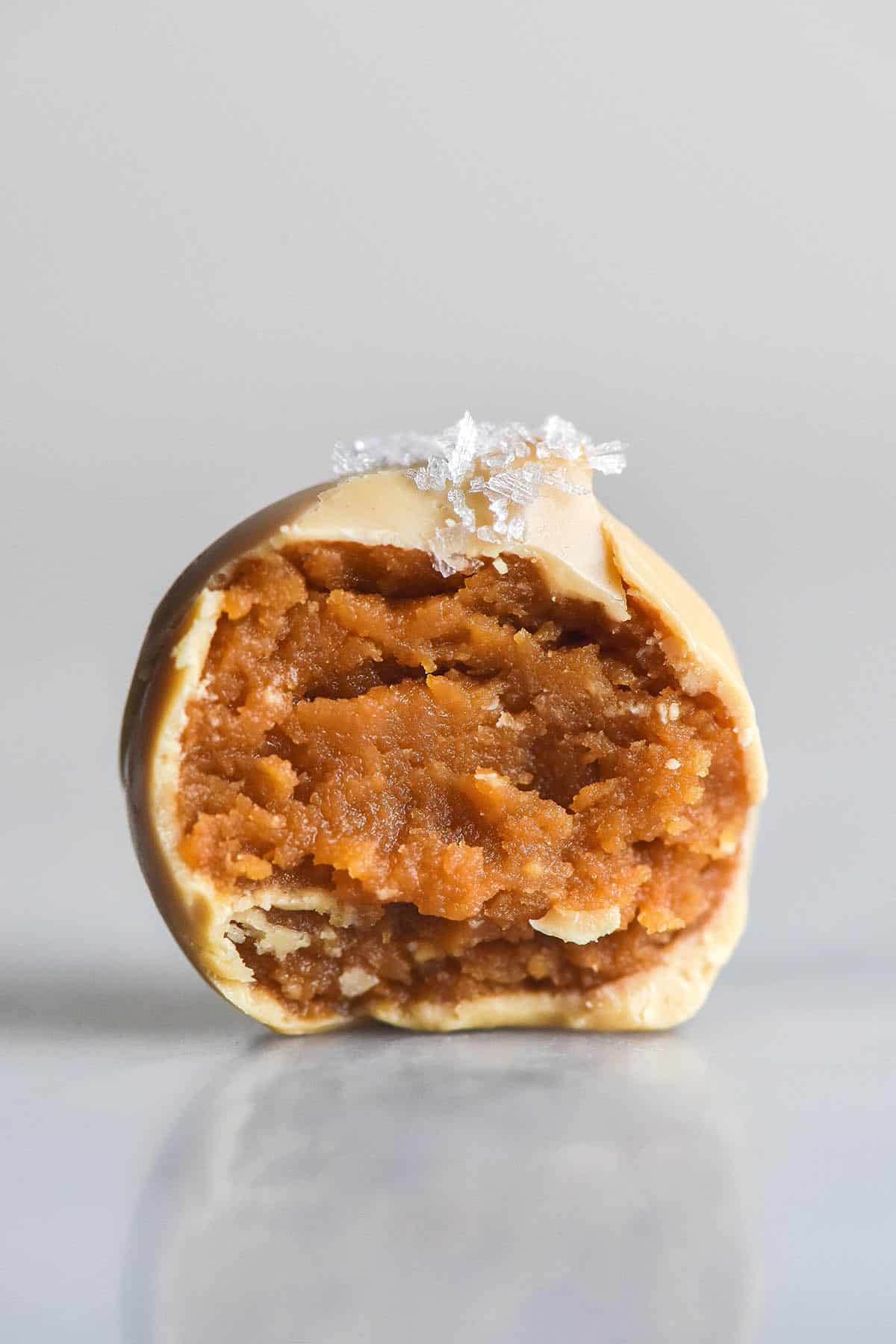 Vegan 'Nutella' truffles
Speaking of truffles, these vegan 'Nutella' truffles are dairy free and incredibly easy to make. Like the peanut butter truffles, it's hard to stop at one.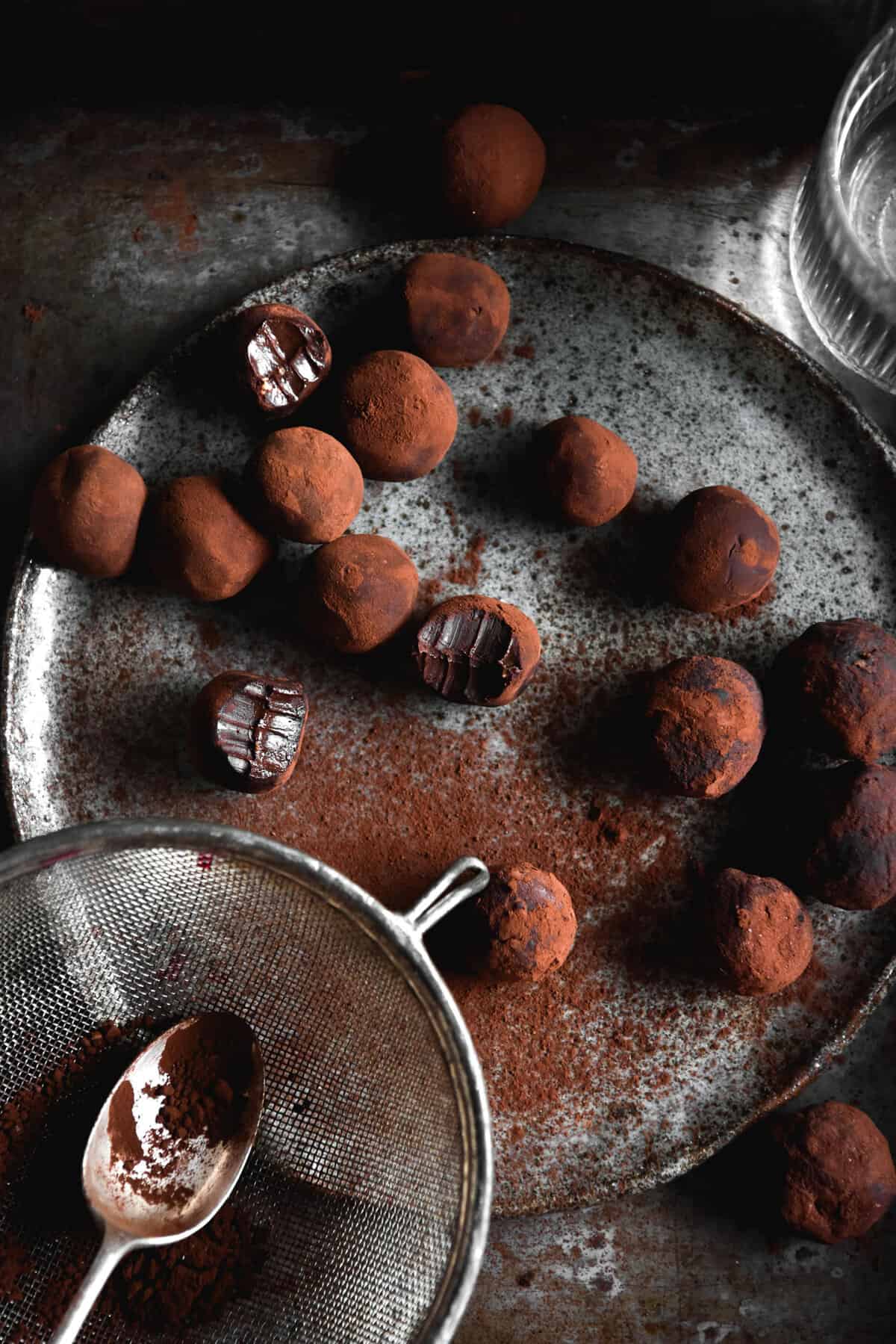 Fruit crumble
This fruit crumble has a dairy free/vegan option that could not be easier – simply use a good dairy free butter in place of regular butter. You can mix up the fruit combinations as you see fit, too (provided you don't have any fructose requirements).