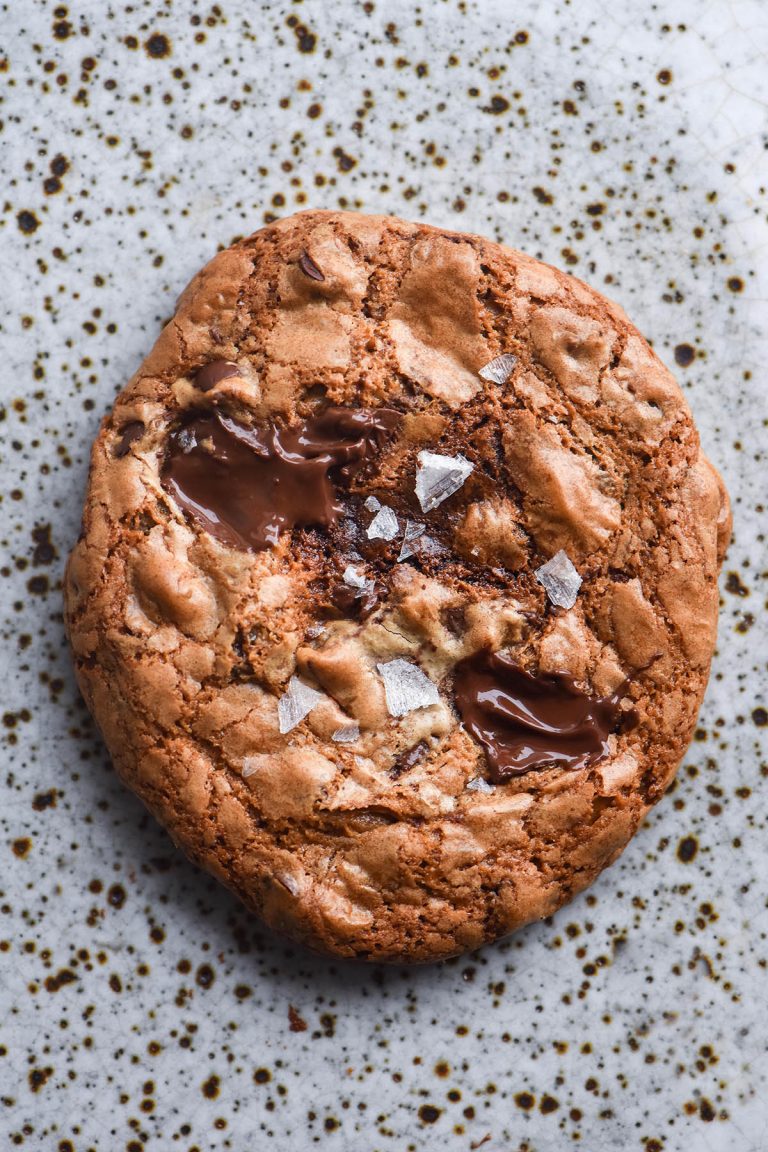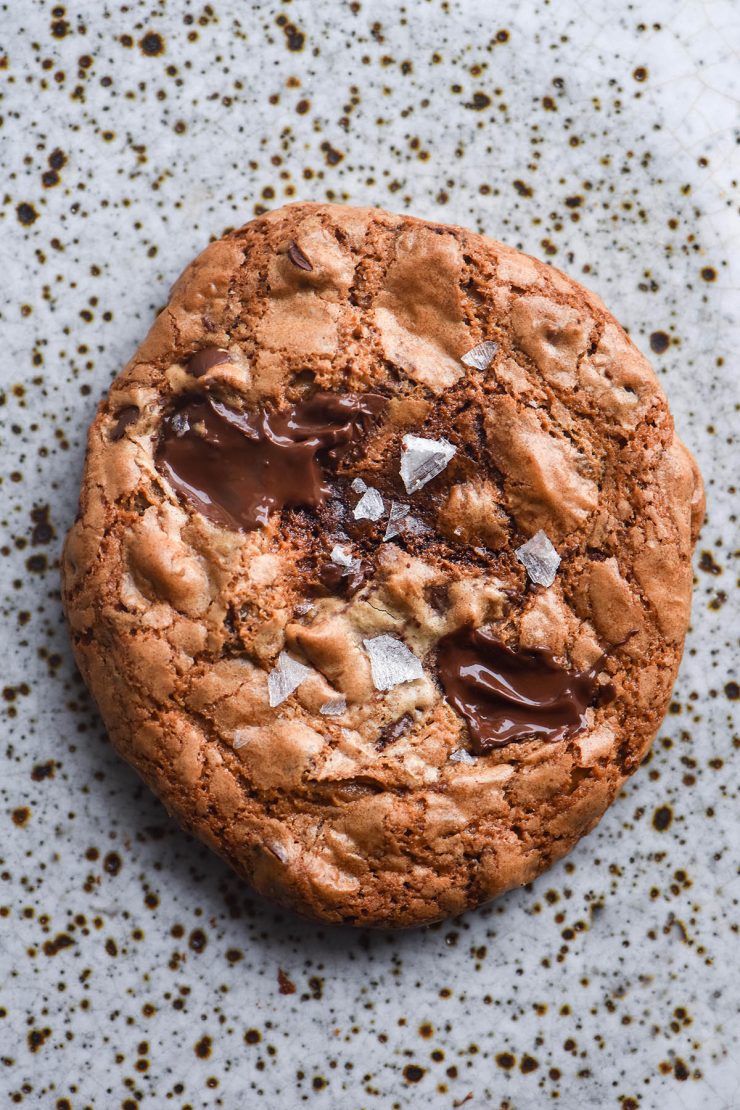 There are lots of gluten free recipes on my website and on the internet in general. Sometimes it can be extra tricky, though, to find recipes that cater to both gluten free and dairy free diets. As such, I figured I would gather all of my gluten free dairy free cookies into one convenient place.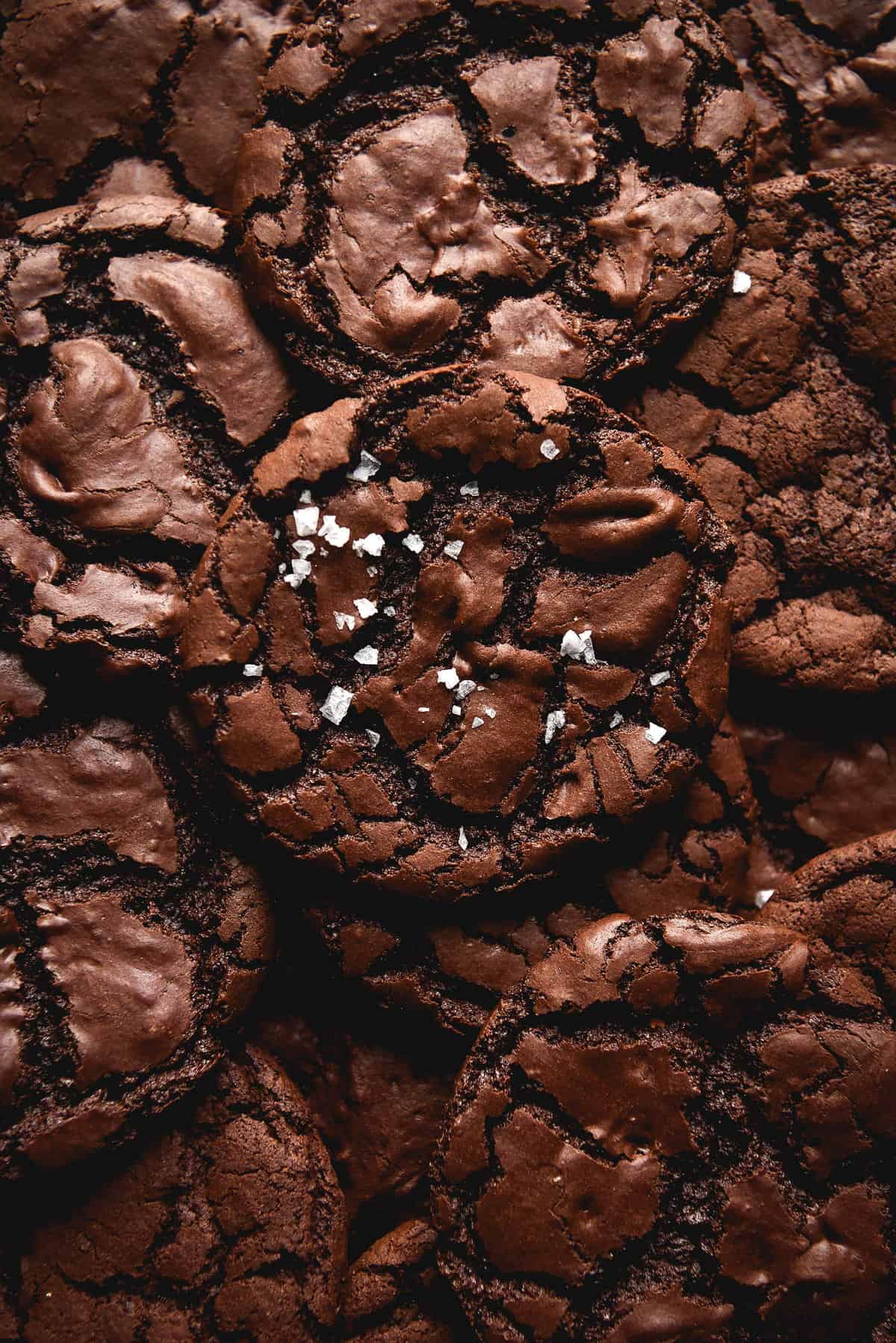 Gluten free dairy free cookies
All of these cookie recipes are gluten free and dairy free. Where possible, I also like to include options for people who can't have eggs or nuts. Because xanthan gum doesn't sit well with me, I generally also try to develop as many cookie recipes without xanthan gum as possible.
These gluten free dairy free cookies also cater to the low FODMAP diet. I have had lots of dietary requirements for nearly a decade now, so I want my recipes to cater to as many different diets as possible.
More gluten free dairy free recipes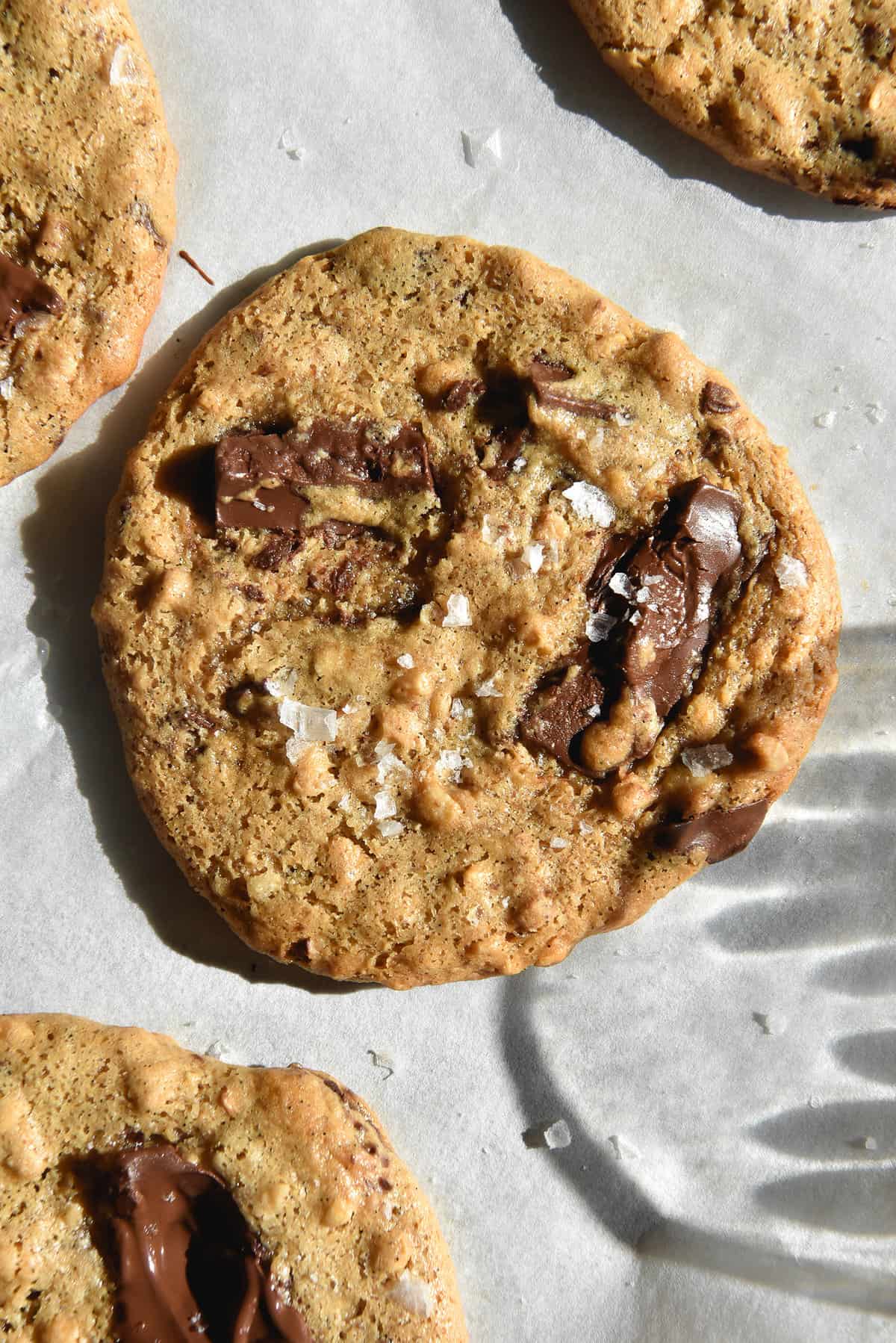 Gluten free dairy free cookie recipes
Vegan brownie cookies
These vegan brownie cookies are one of my favourite gluten free dairy free cookies, vegan or not. They're fudgy, rich and undetectably diet friendly. They're made using buckwheat flour, so the cookies are also nut free and xanthan gum free.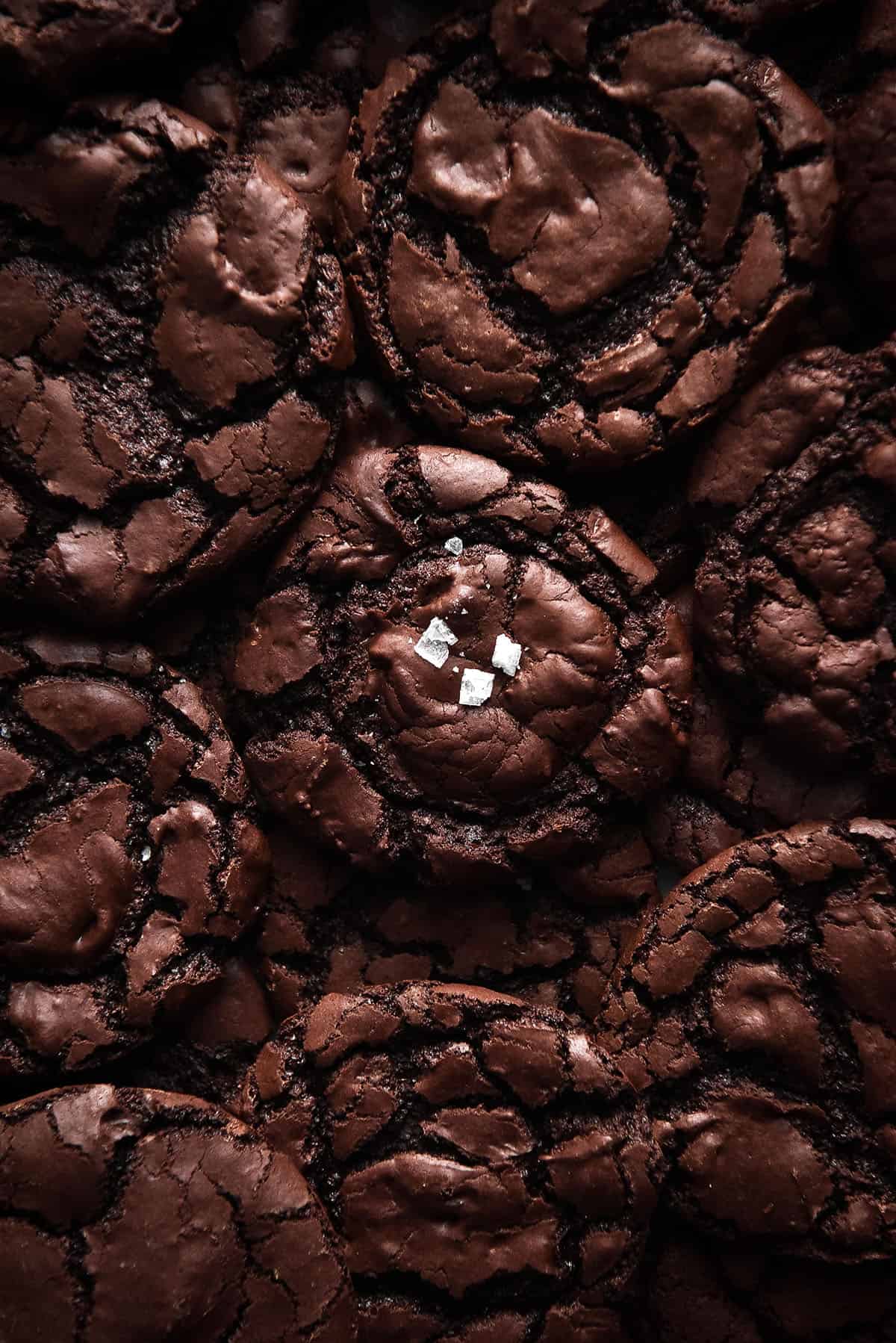 Vegan choc chip cookies
I have developed a couple of different gluten free vegan choc chip cookies in my time. However, these ones are by far the easiest. They use melted butter instead of creamed butter, so they're quicker, easier and more foolproof than my original version. If you'd like to spice things up, you can use any sort of dairy free mix in you like.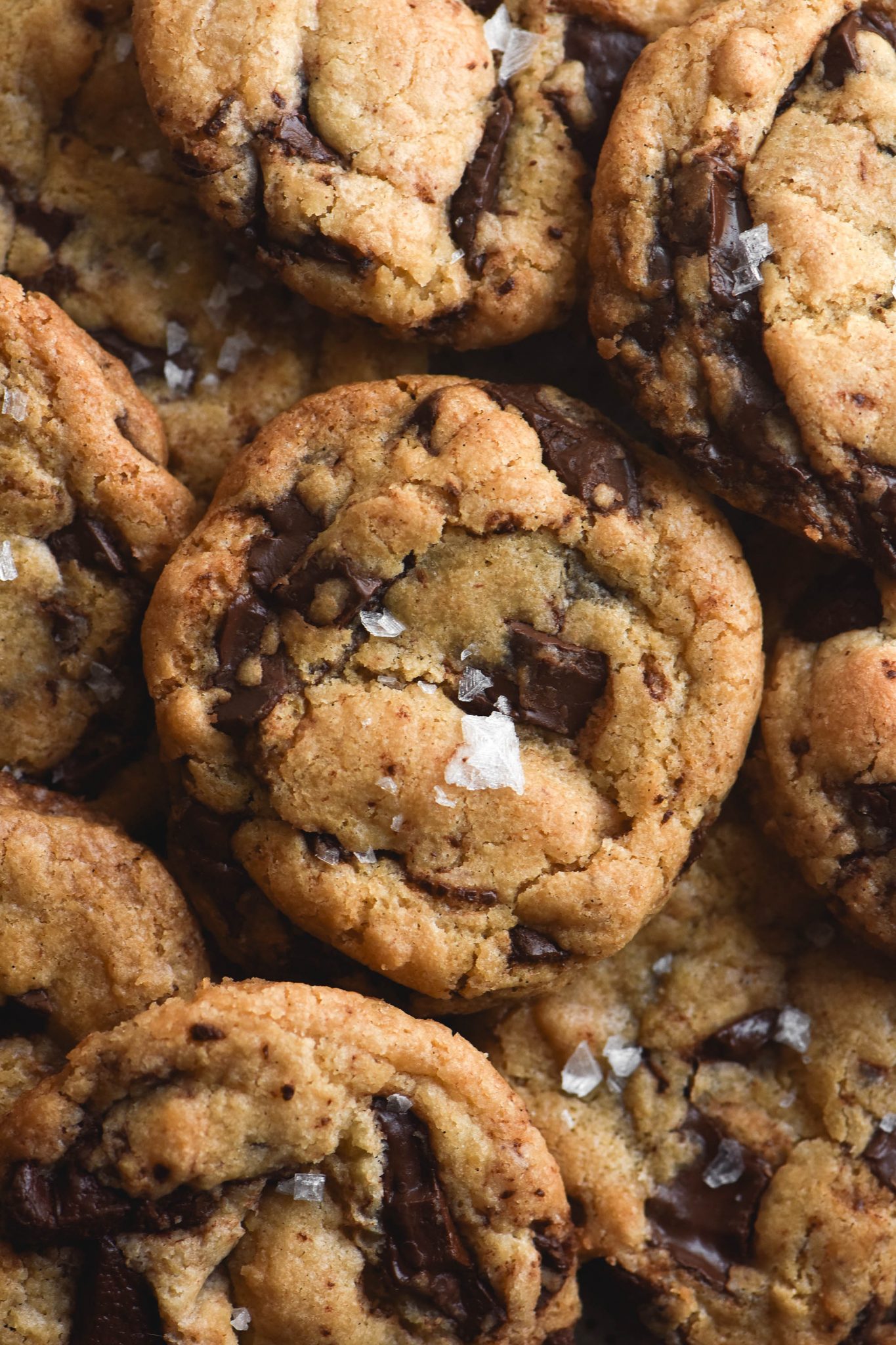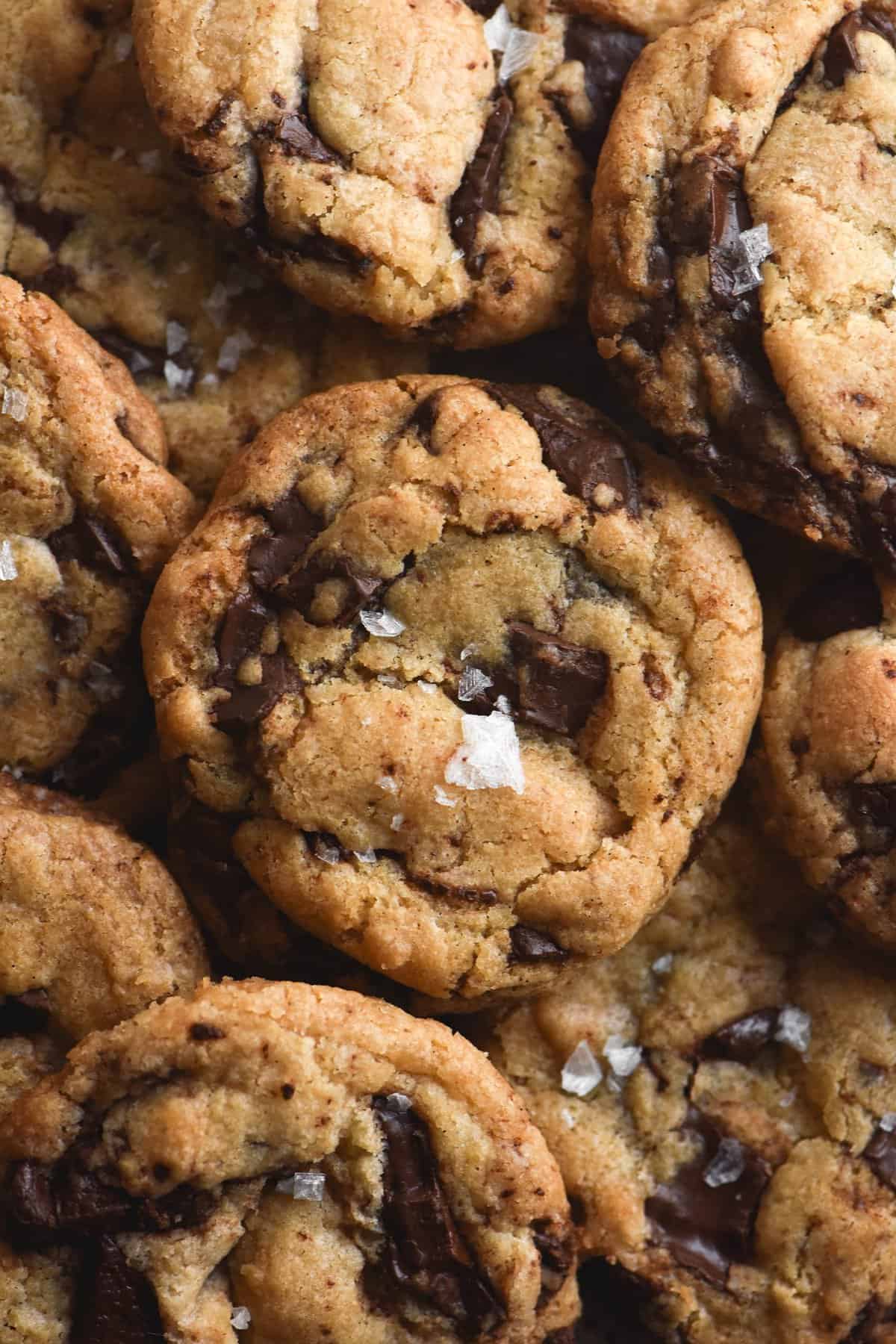 Peanut butter cookies
These peanut butter cookies really couldn't be easier to make. They use a simple mix of natural peanut butter, maple syrup and baking powder for the base. Whether you add any mix ins is totally up to you – I like some low FODMAP nuts, seeds and some coconut flakes.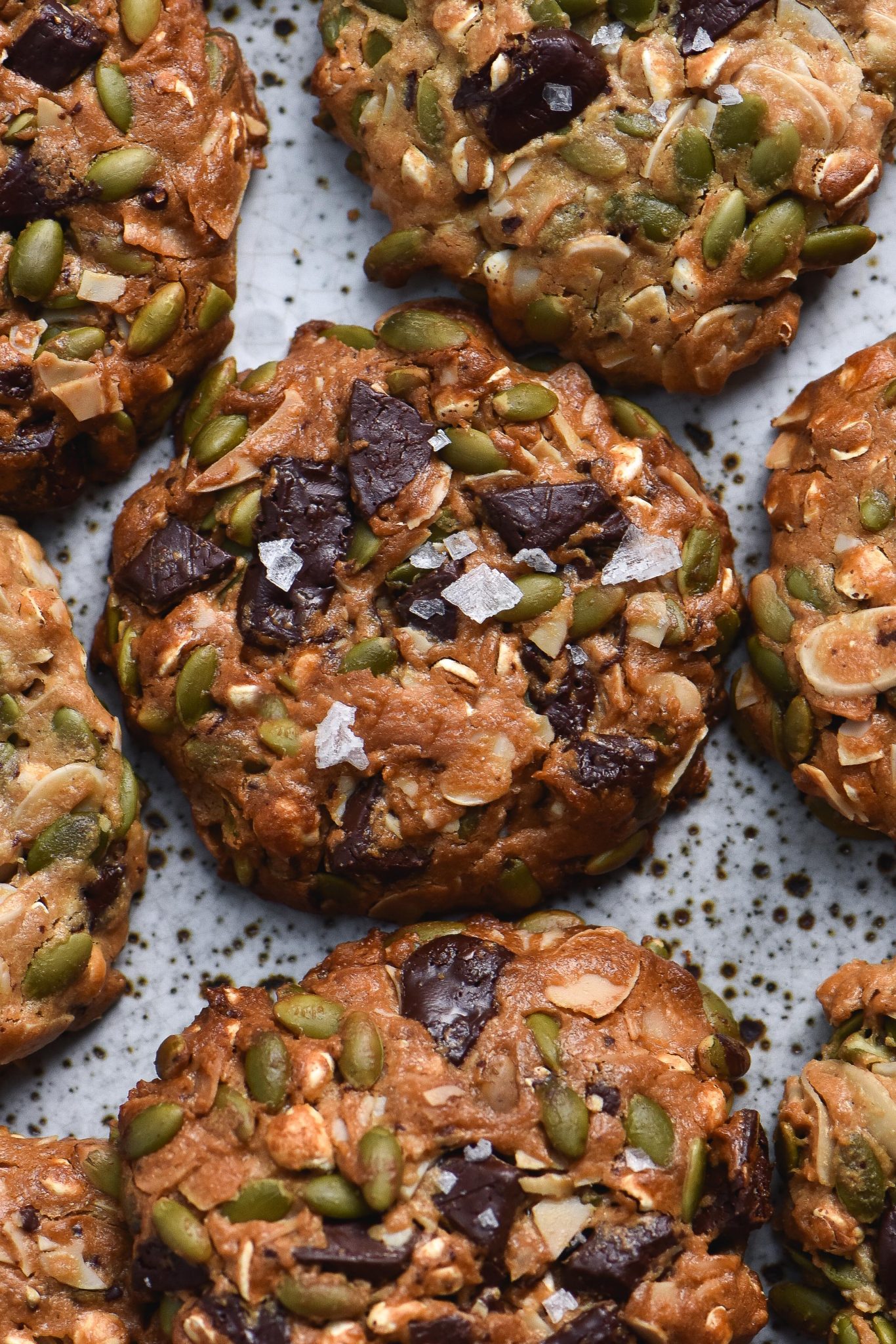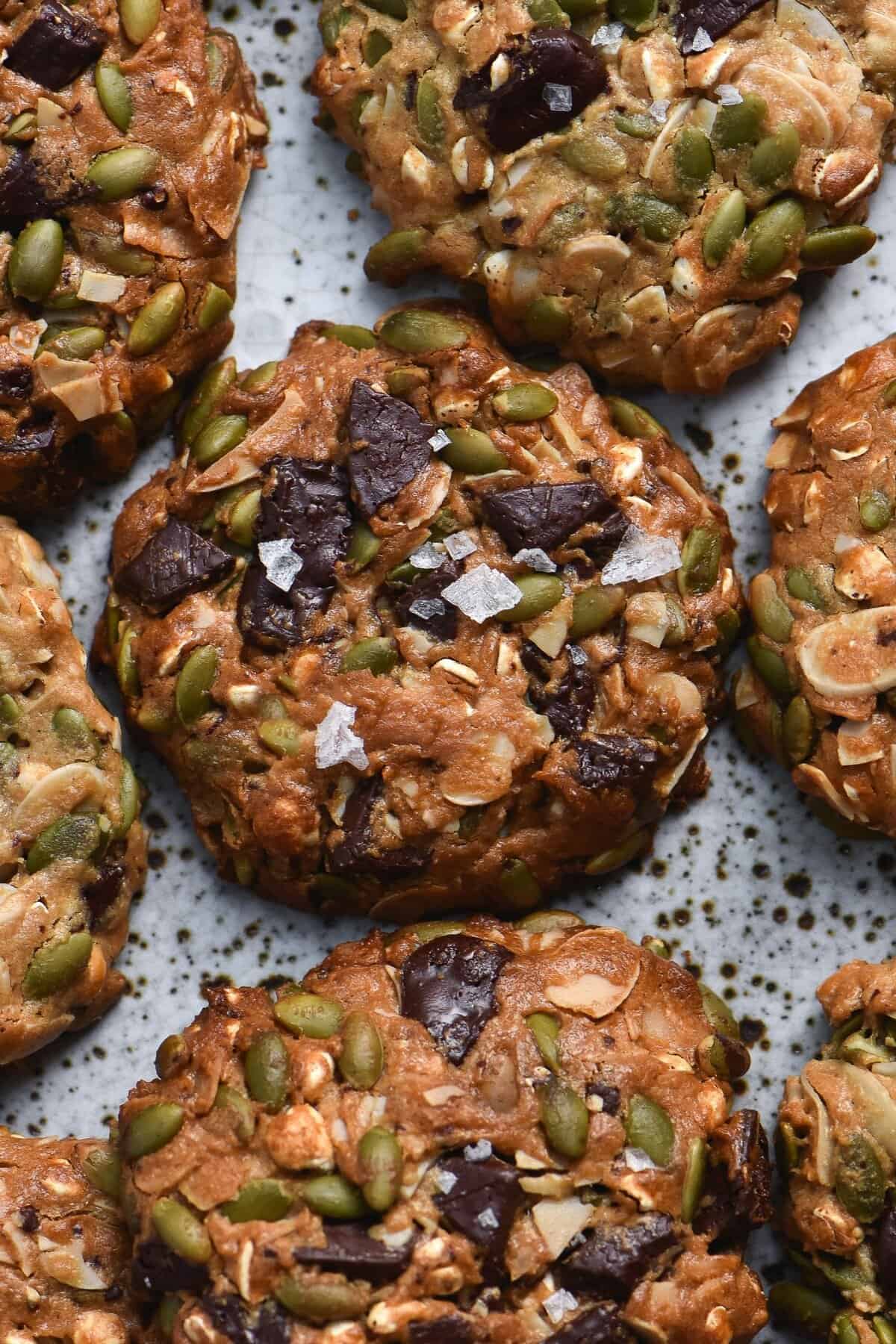 Almond butter cookies
The almond butter cookies were my original seed butter cookie. I have to say, they have been overshadowed by the peanut version, purely because peanut butter is lower FODMAP. However, the almond butter versions have the most 'cookie dough' flavour, so they're great if you don't a have FODMAP restrictions (or can limit your cookie consumption, unlike me).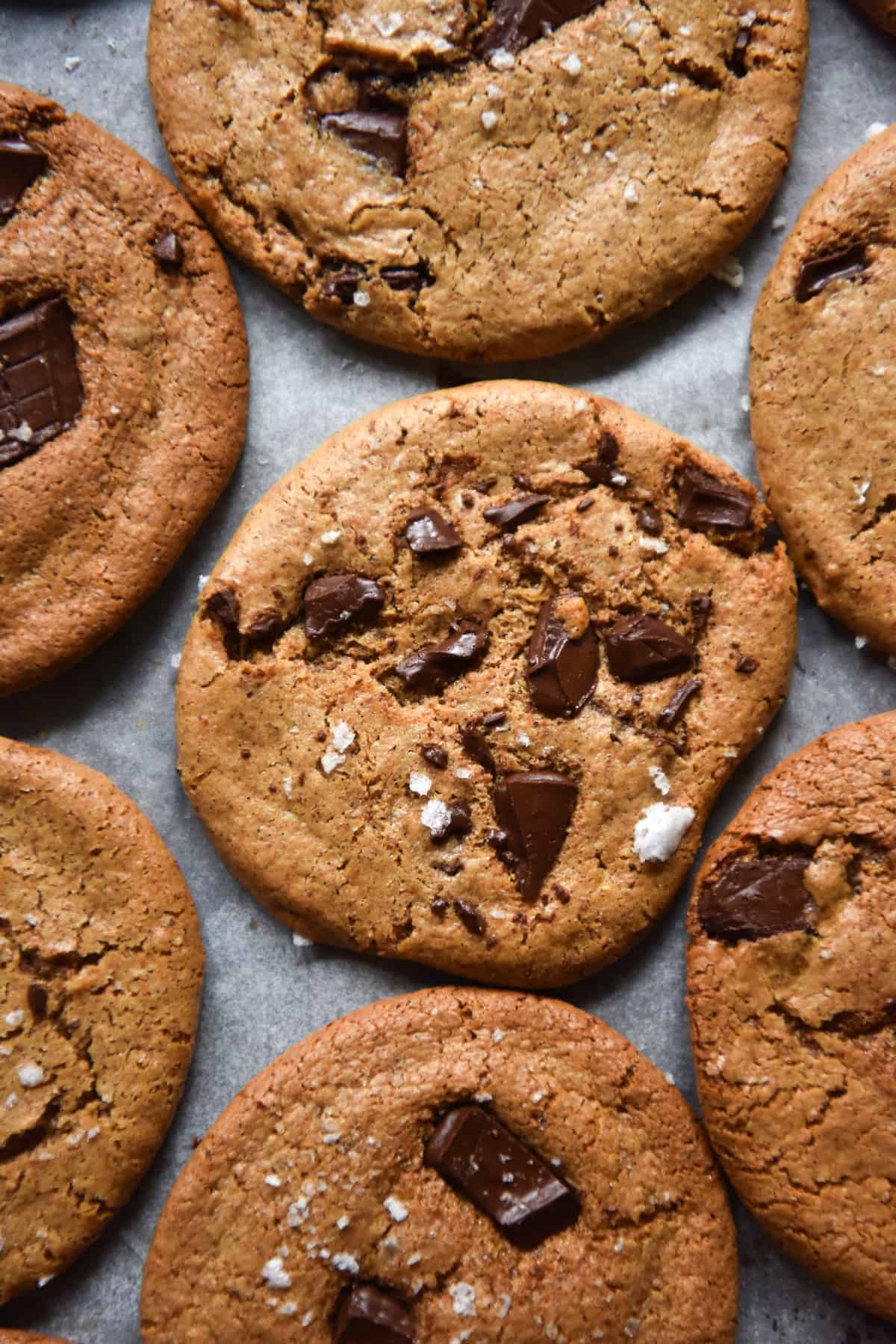 Tahini cookies
Of all the nut butter cookies, I think I enjoy these tahini cookies the most. They're chewy, full of sesame flavour and easy to make. Make sure you get a nice and spoonable tahini for the best result – the extra stiff bit at the bottom of the jar won't be your best bet here.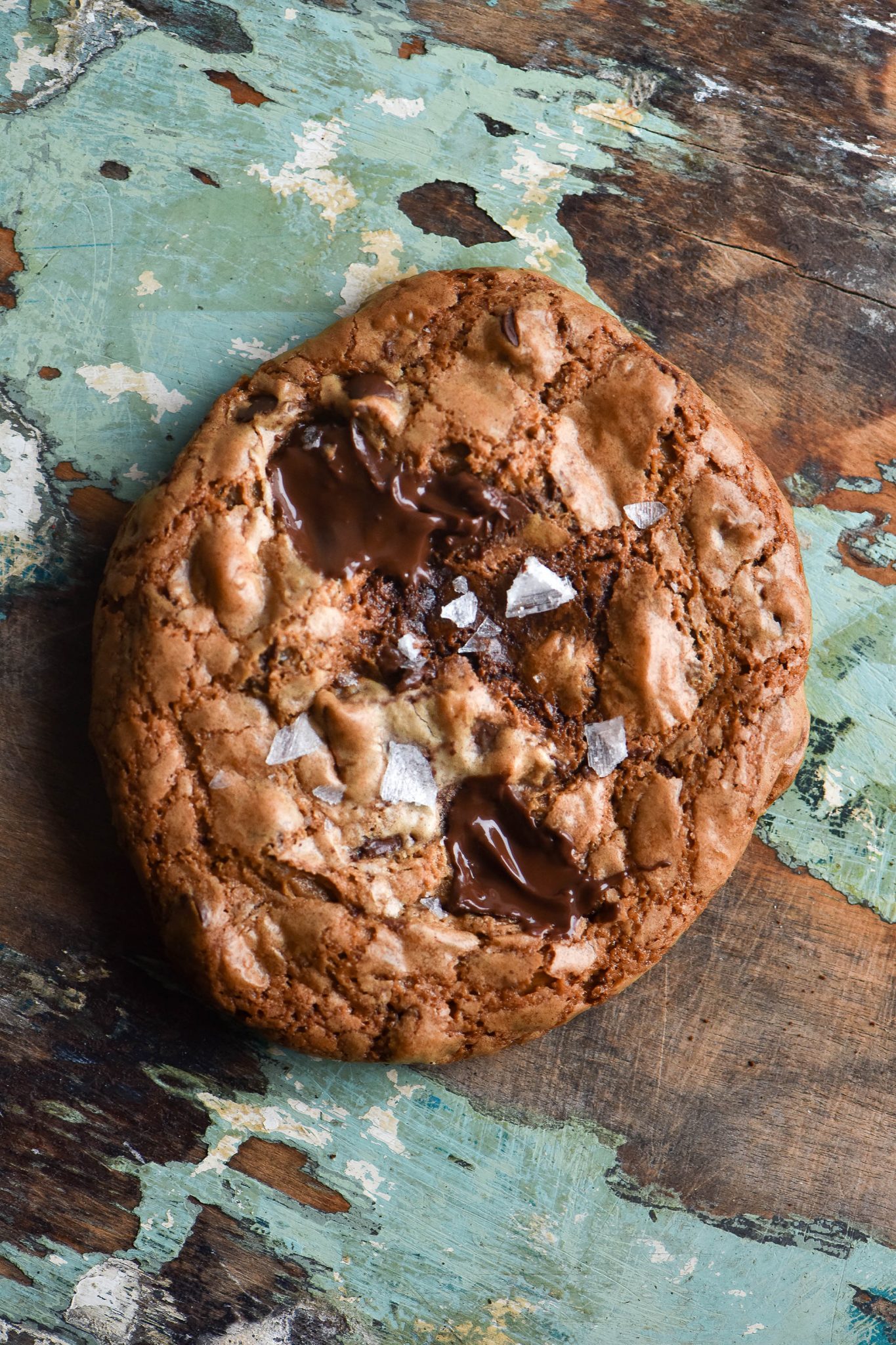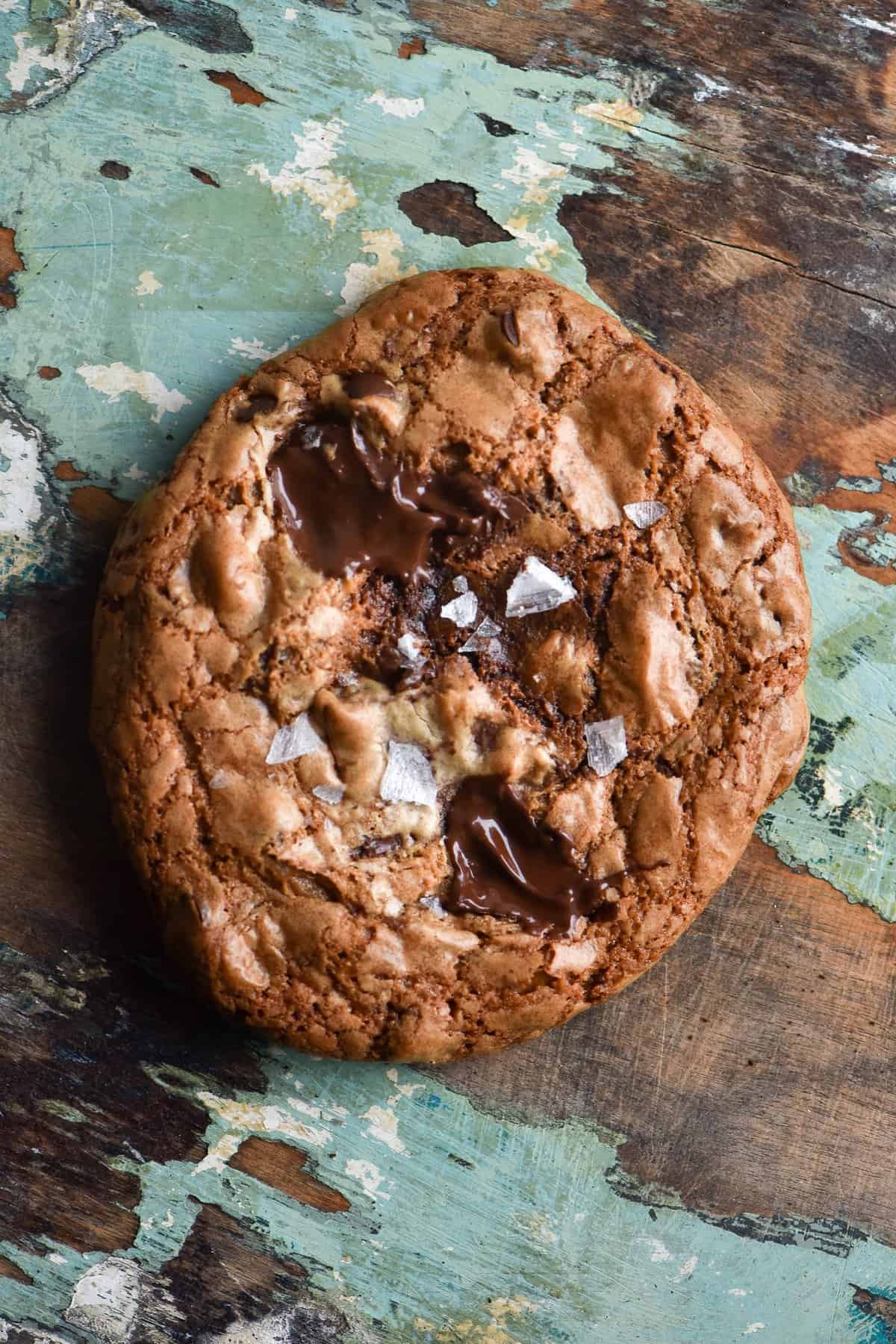 Gluten free gingerbread cookies
These gluten free gingerbread cookies are actually grain free thanks to cassava flour. They're nut free, egg free and have dairy free option. Cassava flour doesn't have an entry on the Monash FODMAP app, but they have listed whole cassava as low FODMAP in 75g serves. This suggests that the flour has a low FODMAP threshold too.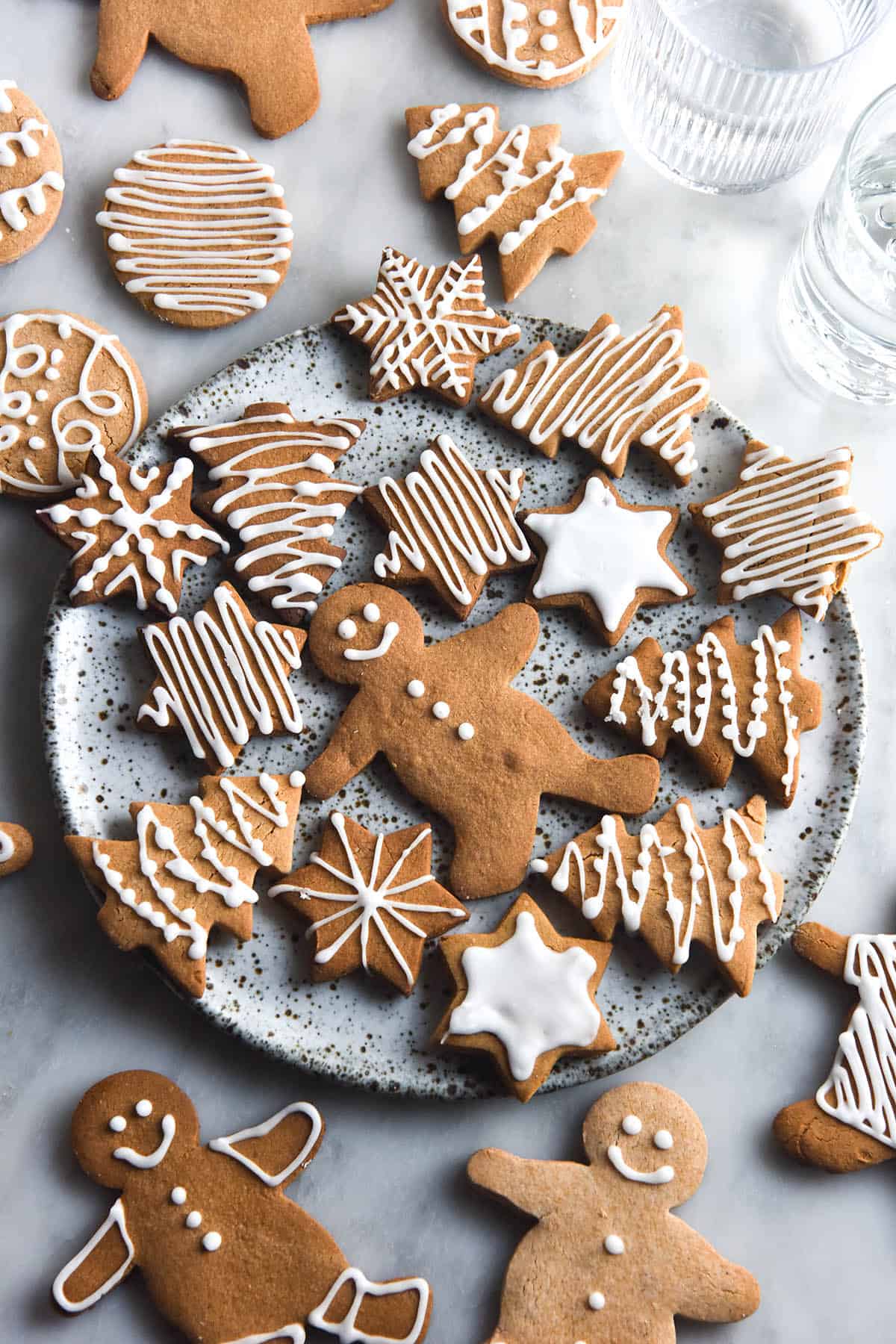 Vegan Graham crackers
These vegan Graham crackers were developed to use in my vegan, gluten free and low FODMAP Hedgehog slice. They're nutty and delicious, just as they should be. If you don't need the Graham crackers to be vegan, you can also use my original gluten free Graham cracker recipe but with dairy free butter.