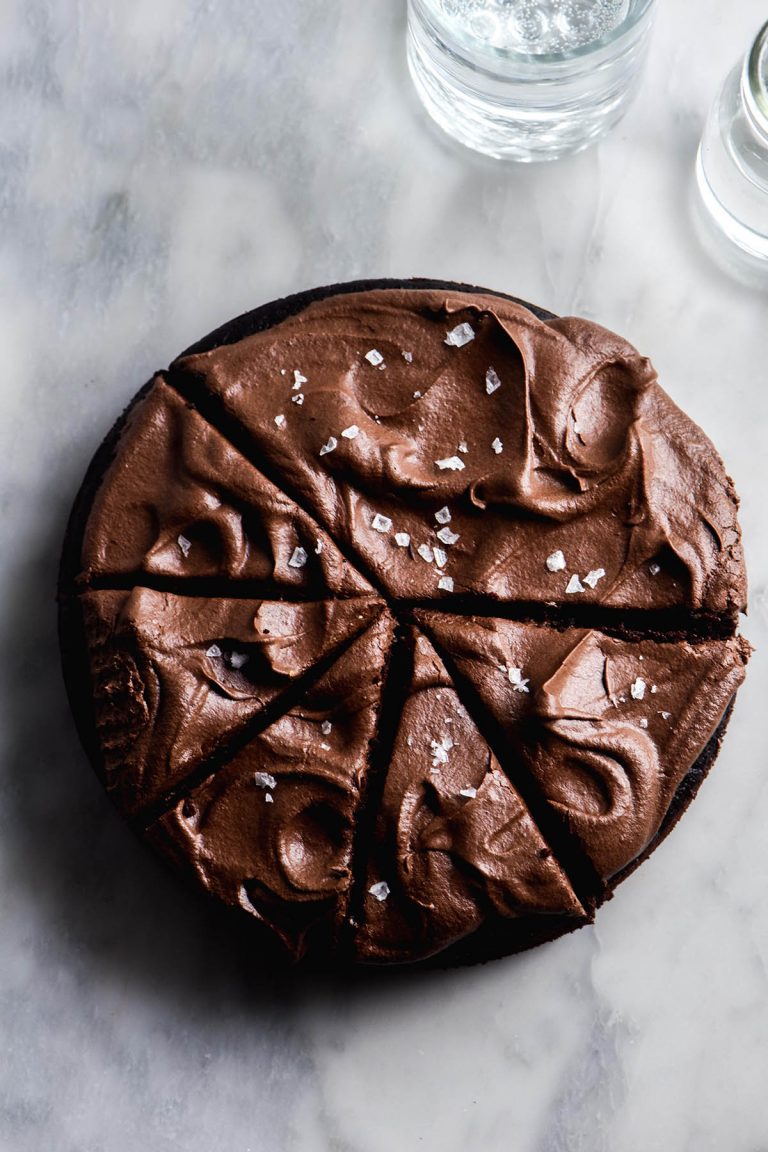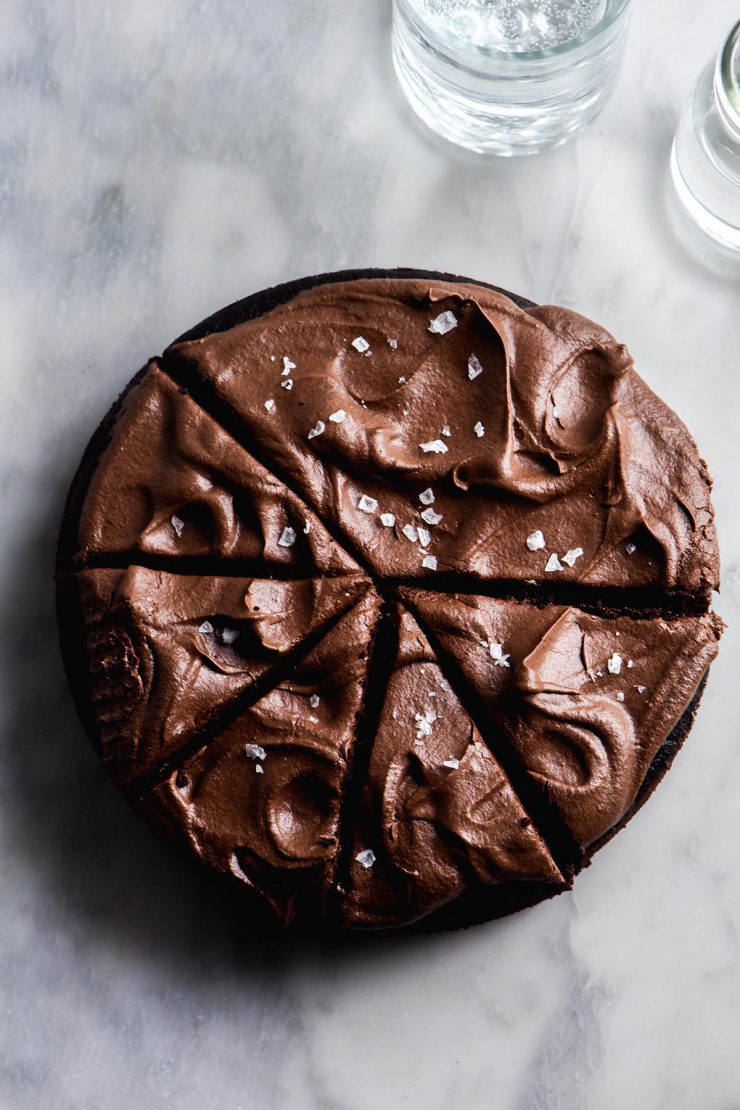 For many of us, one one food intolerance is not just one food intolerance. There are more! Groups of them! Collections! So today I'm hoping to make things a little easier with these collection of gluten free dairy free cake recipes.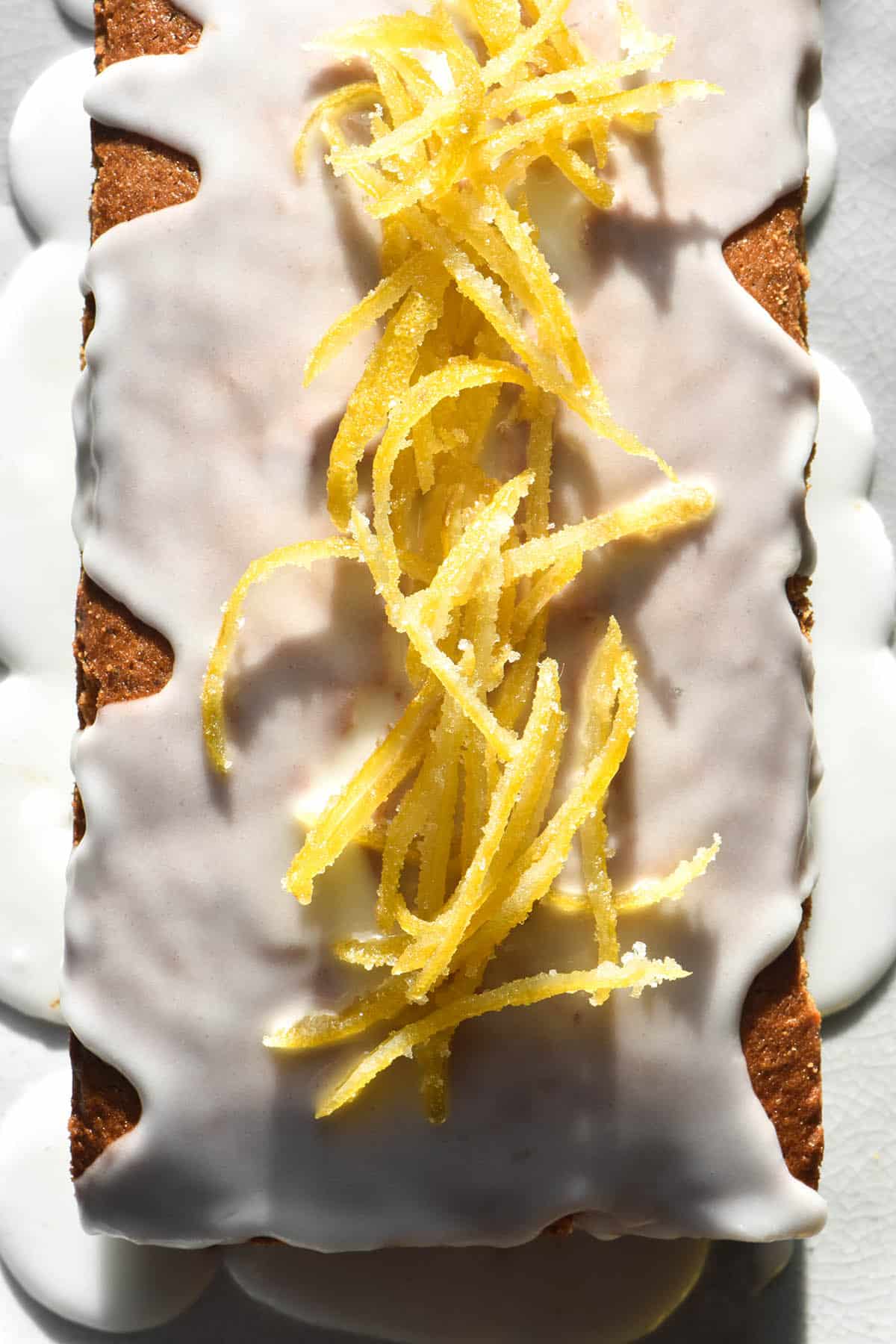 Gluten free dairy free cake recipes
These cake recipes are all gluten free and dairy free, obviously. I have included a few vegan/egg free recipes as well, which are helpful for people with egg allergies and vegan diets. All of the recipes are xanthan gum free. Some people (myself included) don't do too well with xanthan gum, so I like to exclude it where possible.
Some of these gluten free dairy free cake recipes use nuts (generally almond meal). I find this creates a really lovely soft crumb for a gluten free cake. In the cakes where substitution is possible, however, I have written that up in the body of the post.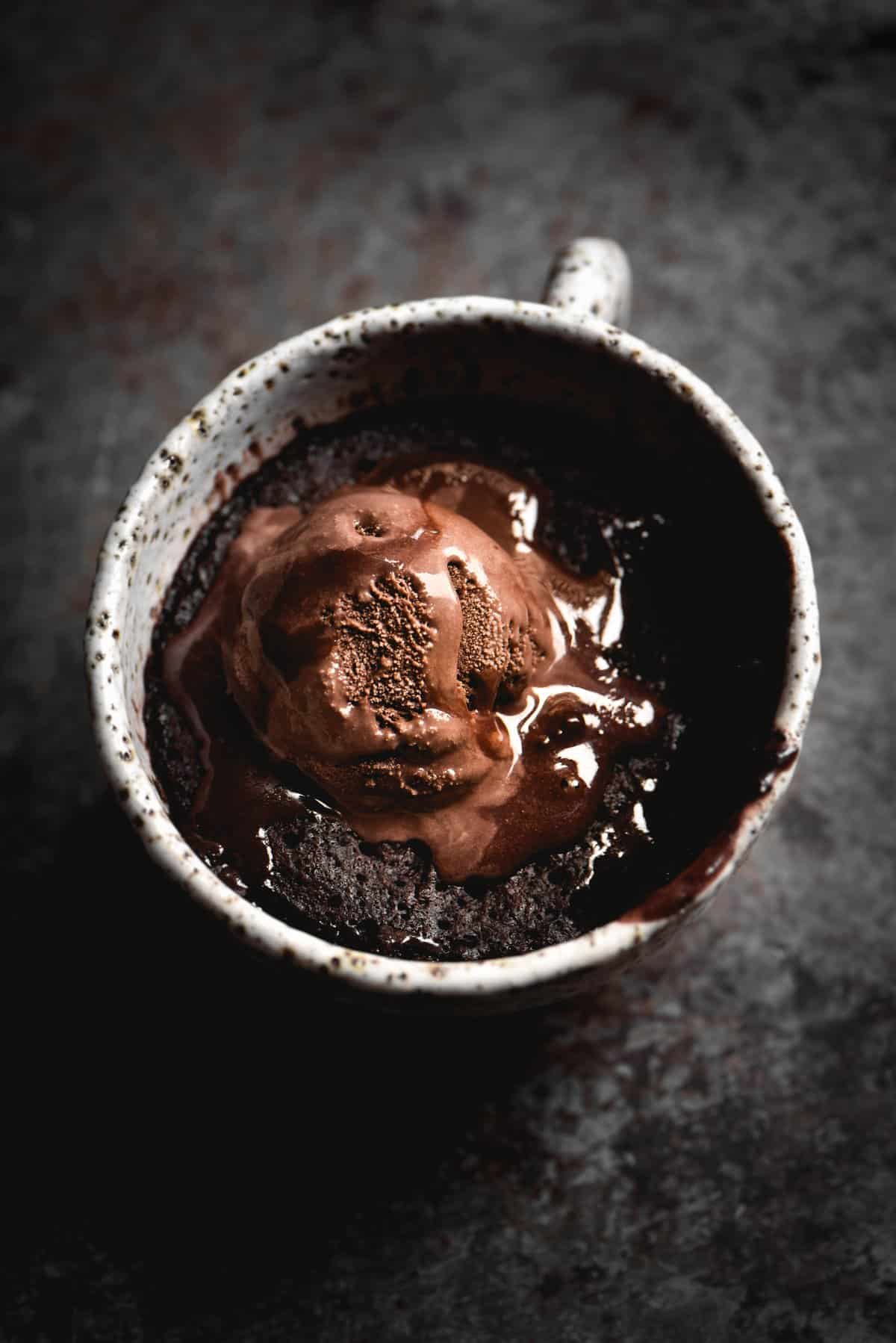 More gluten free dairy free recipes
Lemon olive oil cake
This gluten free lemon olive oil cake is a delightfully lemon scented number that benefits from the subtle olive oil flavour. You can also use a neutral oil and use this recipe as an easy gluten free dairy free vanilla cake (or a fruit based cake, too).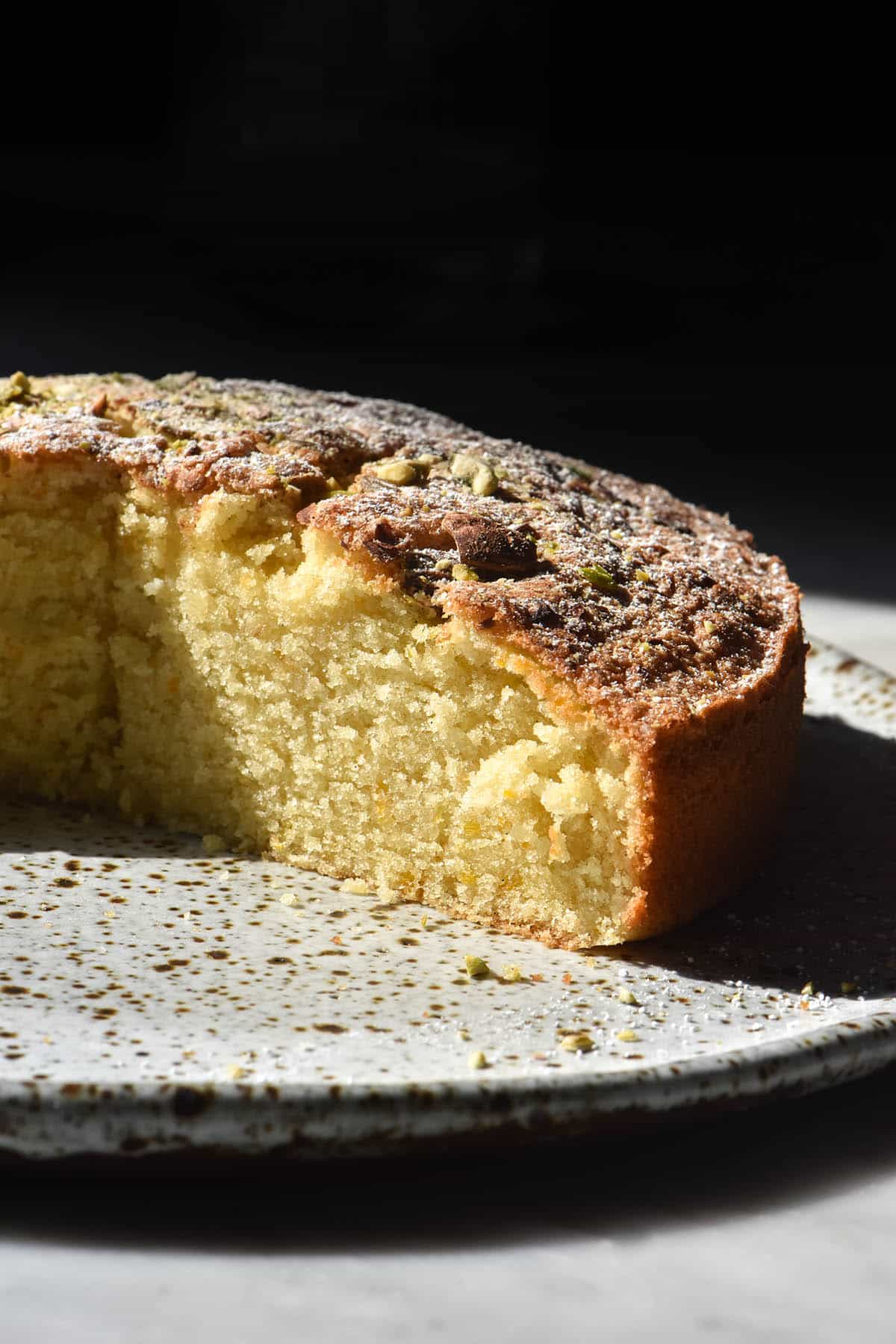 Easy chocolate cake
This easy gluten free chocolate cake is one of my favourite recipes on the site. It uses a single flour (white rice flour) and is nut free, xanthan gum free and dairy free. Use a dairy free buttercream icing in place of the brown butter chocolate buttercream in the recipe card.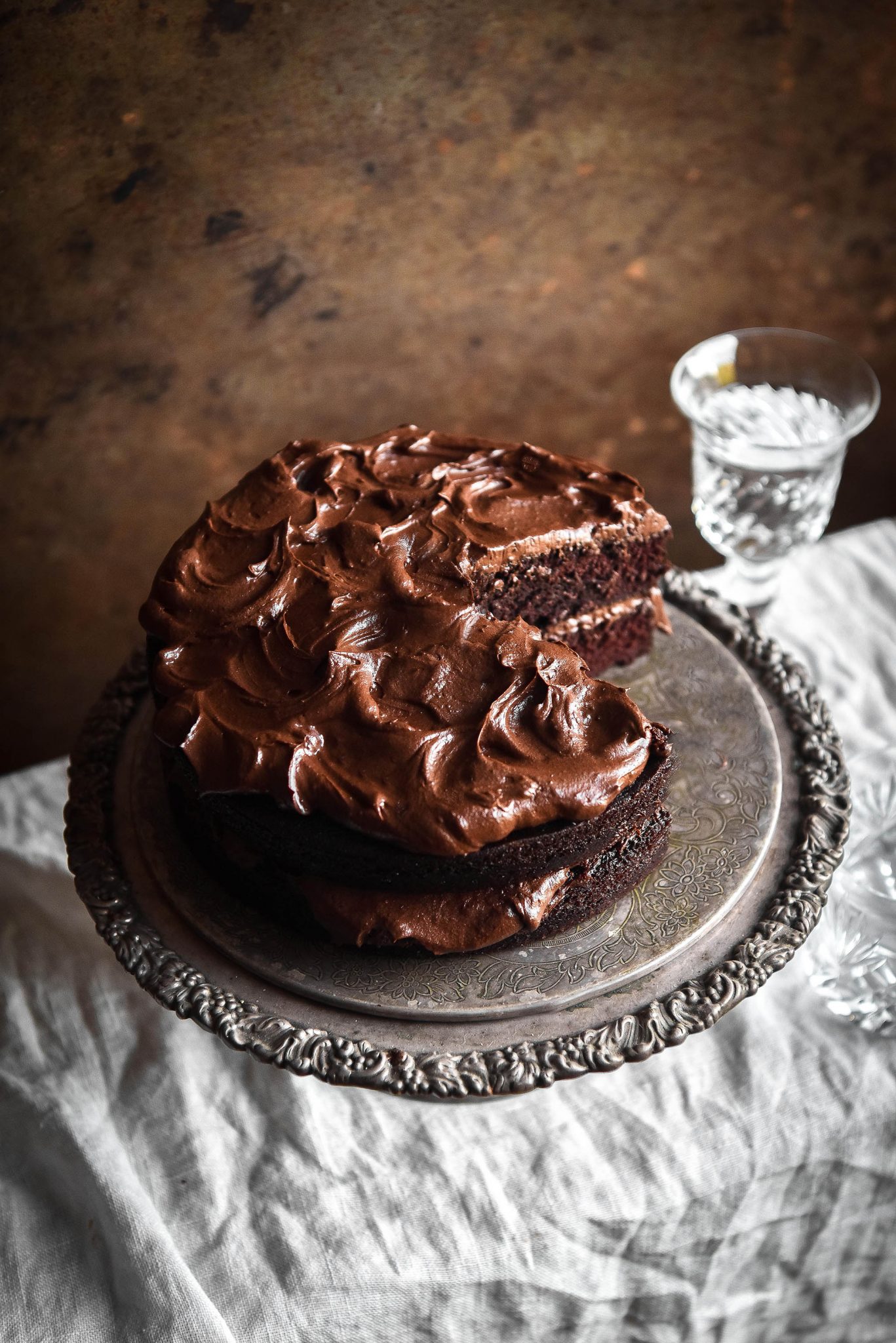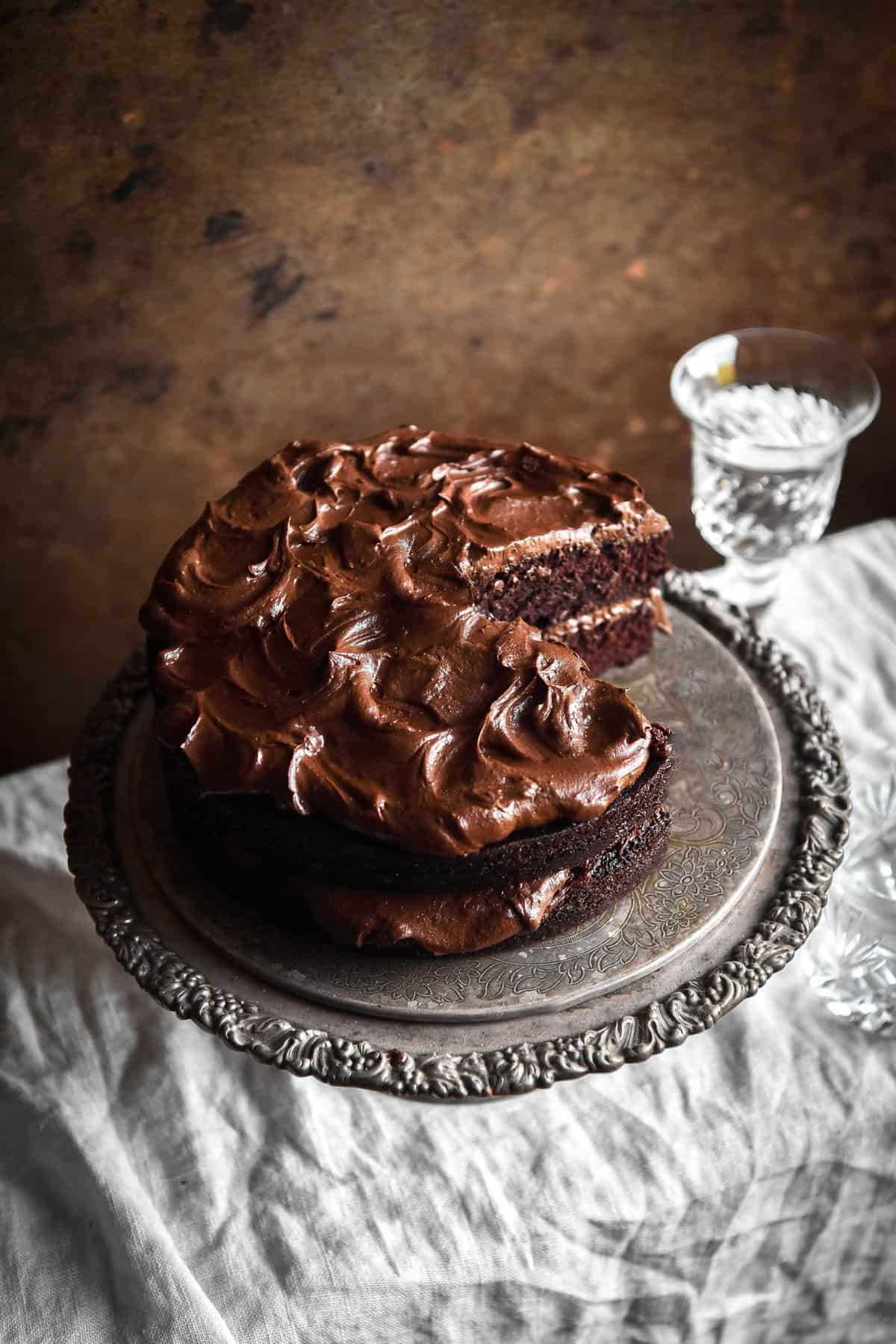 Vegan chocolate cake
This gluten free vegan chocolate cake is a recipe from my cookbook, Intolerance Friendly Kitchen. It's nut free, xanthan gum free and vegan (so egg and dairy free). The icing is a vegan chocolate buttercream, which also be a great substitute for my other chocolate cake recipes that use dairy based icing.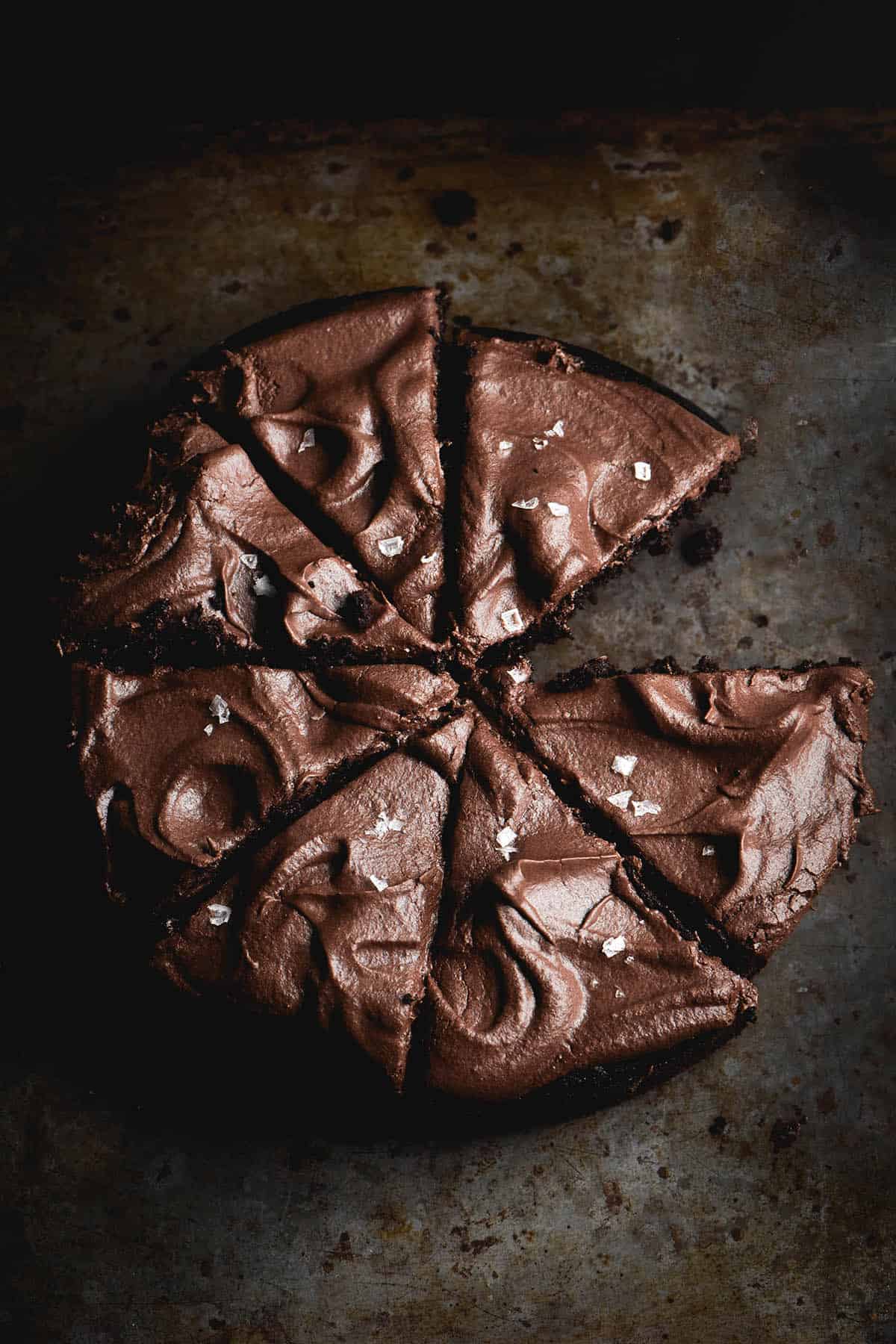 Chocolate olive oil cake
This is a double chocolate cake that uses both cocoa and dark chocolate in the batter. Be sure to use a dairy free dark chocolate such as Lindt 70% to keep the cake dairy free. There are two options for the icing – a chocolate buttercream or a chocolate ganache. Use dairy free butter in the buttercream option to keep the cake dairy free. Similarly, use a dairy free chocolate and replace the cream with coconut cream for a dairy free chocolate ganache.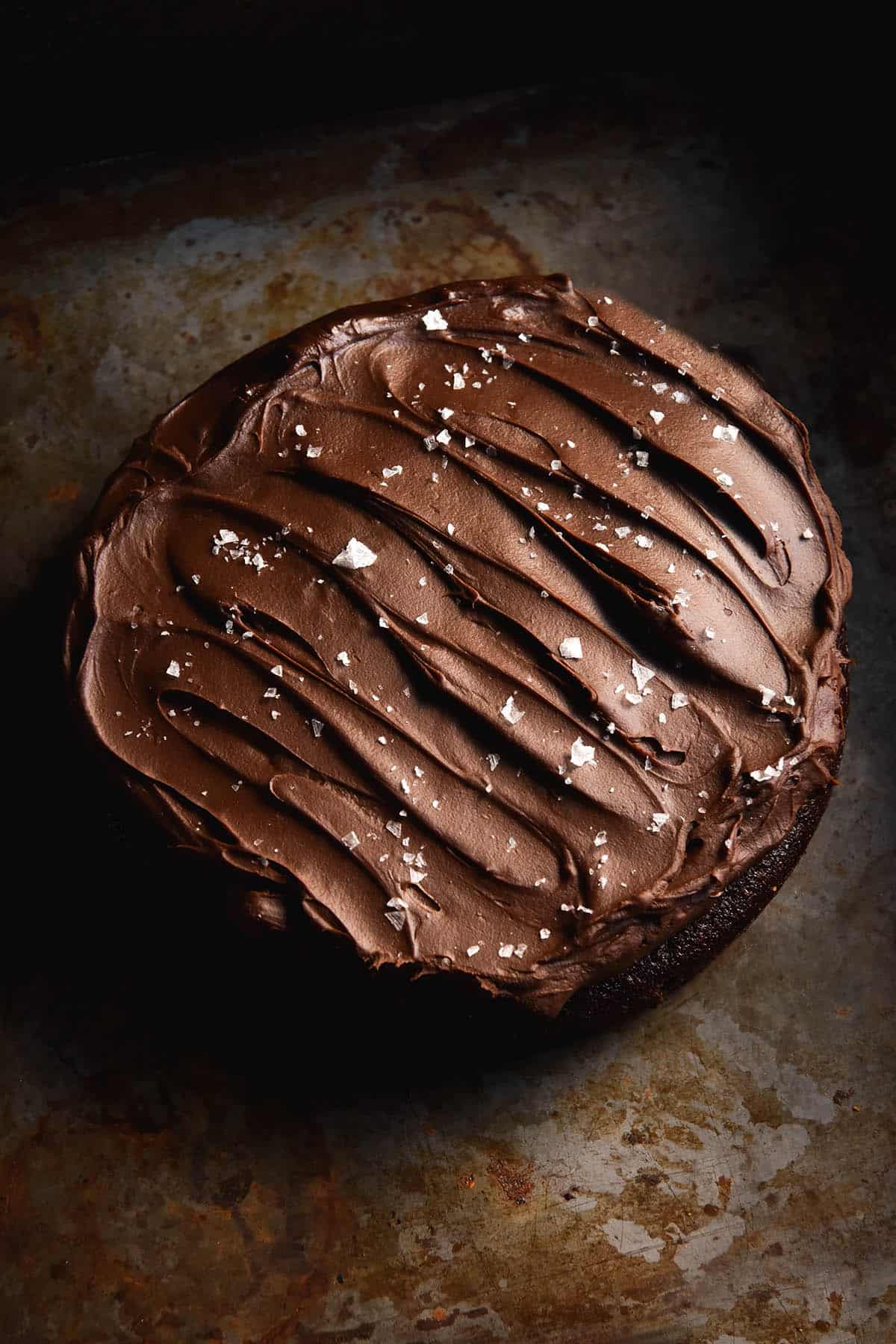 Banana cake
I am OBSESSED with banana cake, so I'm beyond thrilled that this gluten free banana cake is as good as I remember. With a dairy free milk and the lemon icing option, this cake is not only dairy free but accidentally vegan. It's nut free and xanthan gum free, too.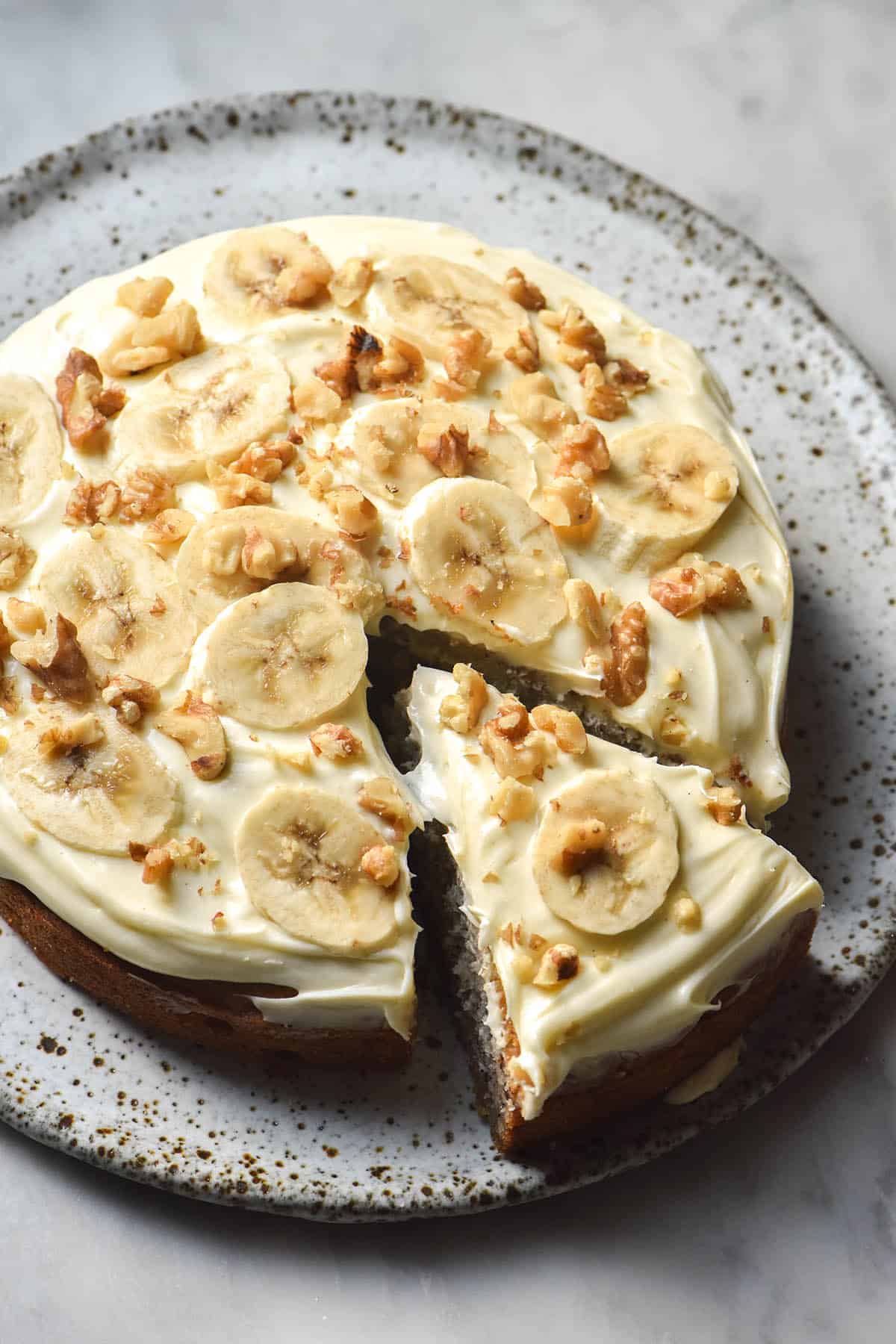 Lemon poppyseed cake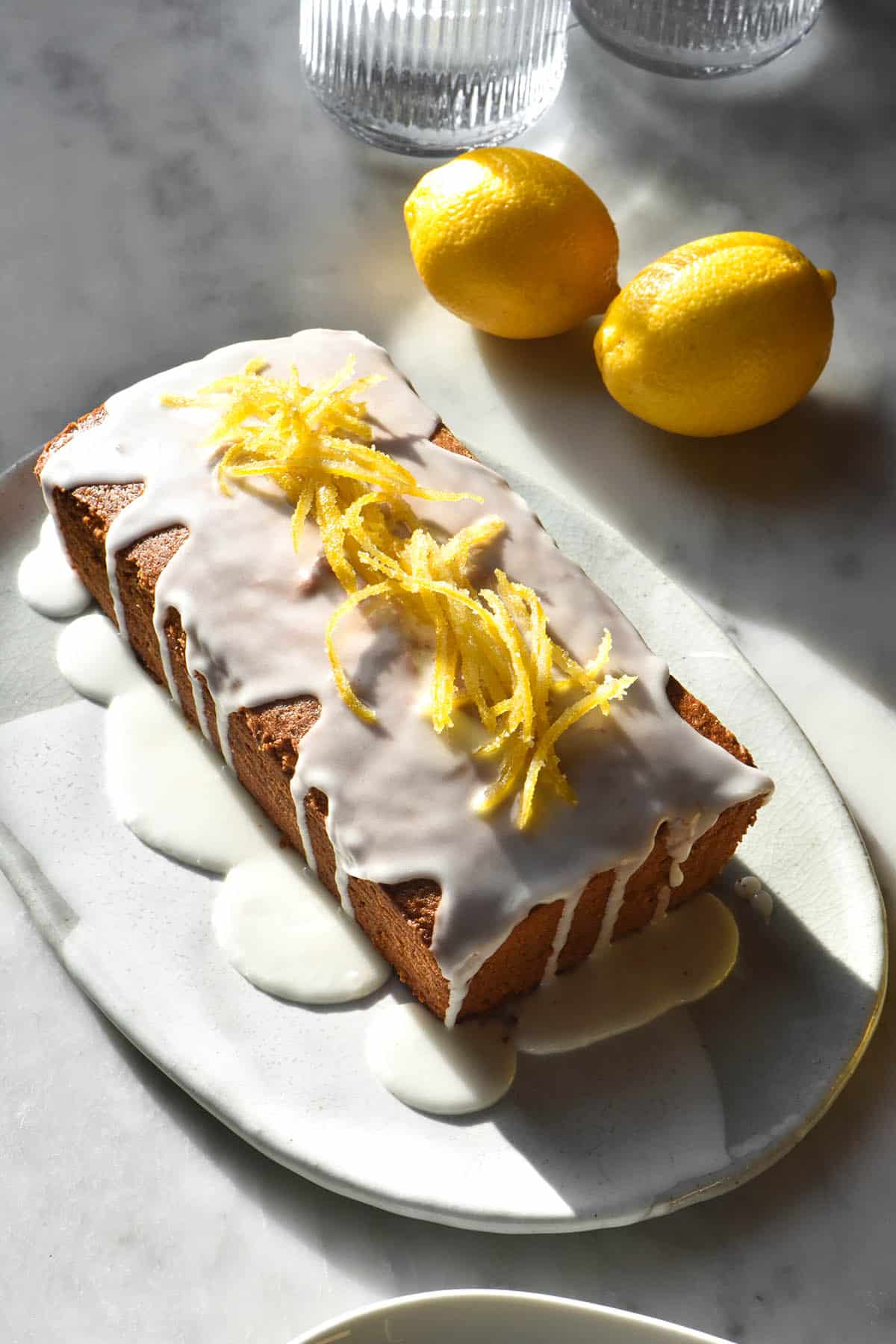 Carrot cake muffins
I'm not sure if muffins count as cake, but any excuse to post these floral numbers again. They're easily made dairy free and vegan with coconut yoghurt in the batter and a dairy free cream cheese icing.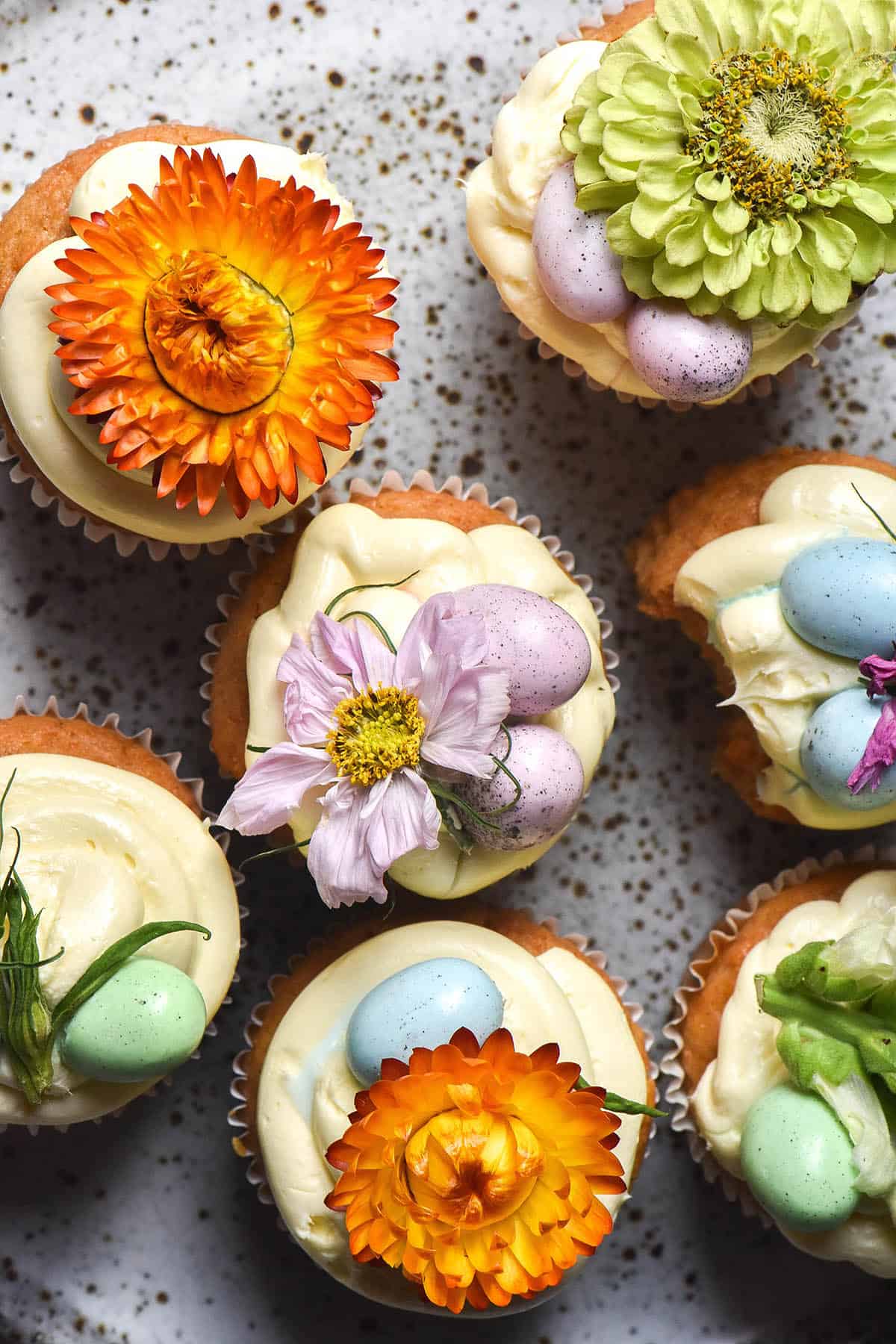 Vegan blueberry muffins
One more muffin, because I am truly obsessed with these vegan, gluten free blueberry muffins. They're incredibly quick and easy to make and use a single flour – no starches or blends.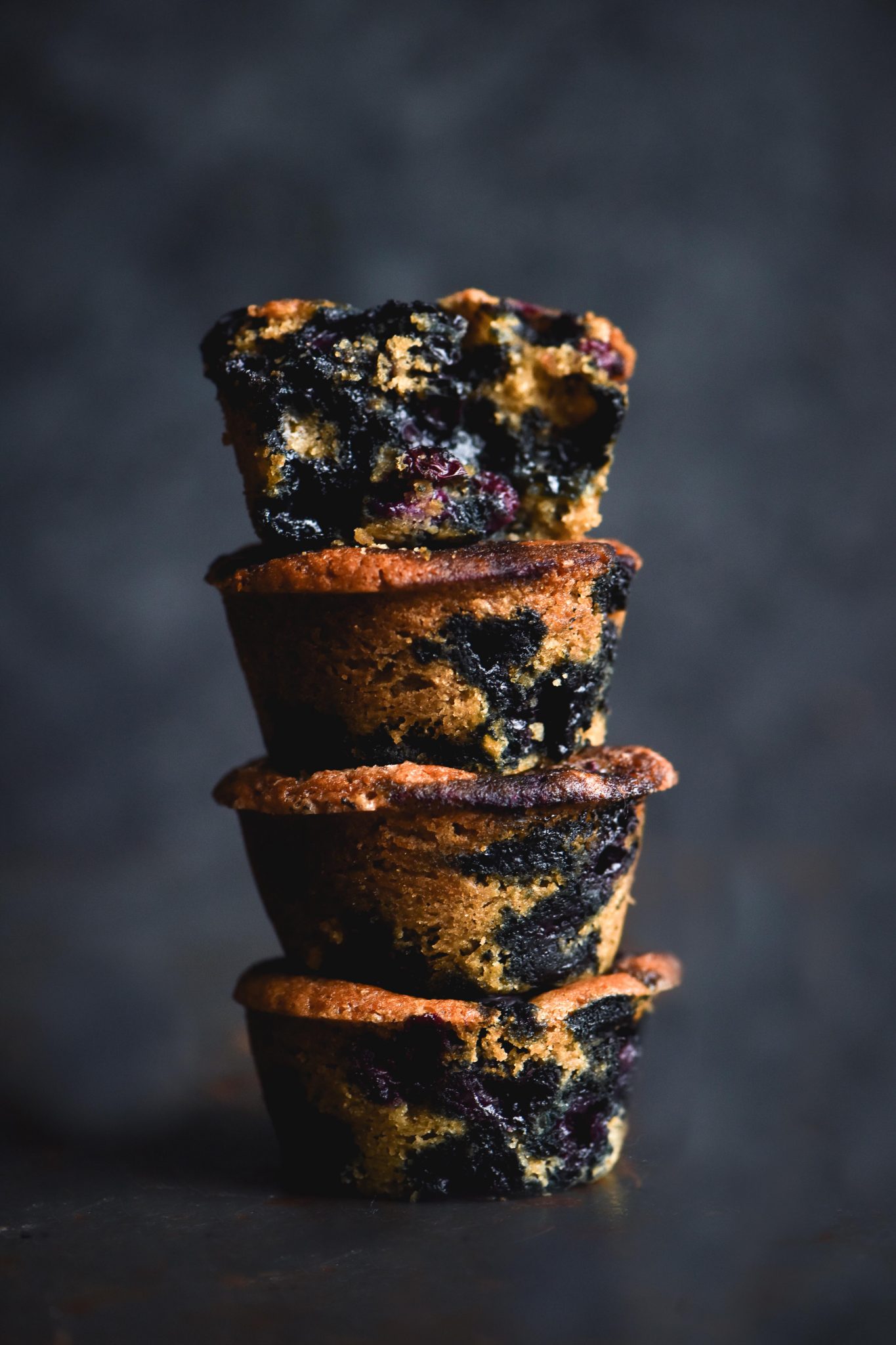 Rhubarb cake
I love this easy rhubarb cake. It's quick and easy, yet tastes delicious, and combines the tart rhubarb with a sweet and fluffy cake crumb. Use a plant based butter in place of the dairy, or use the oil option from the lemon olive oil cake.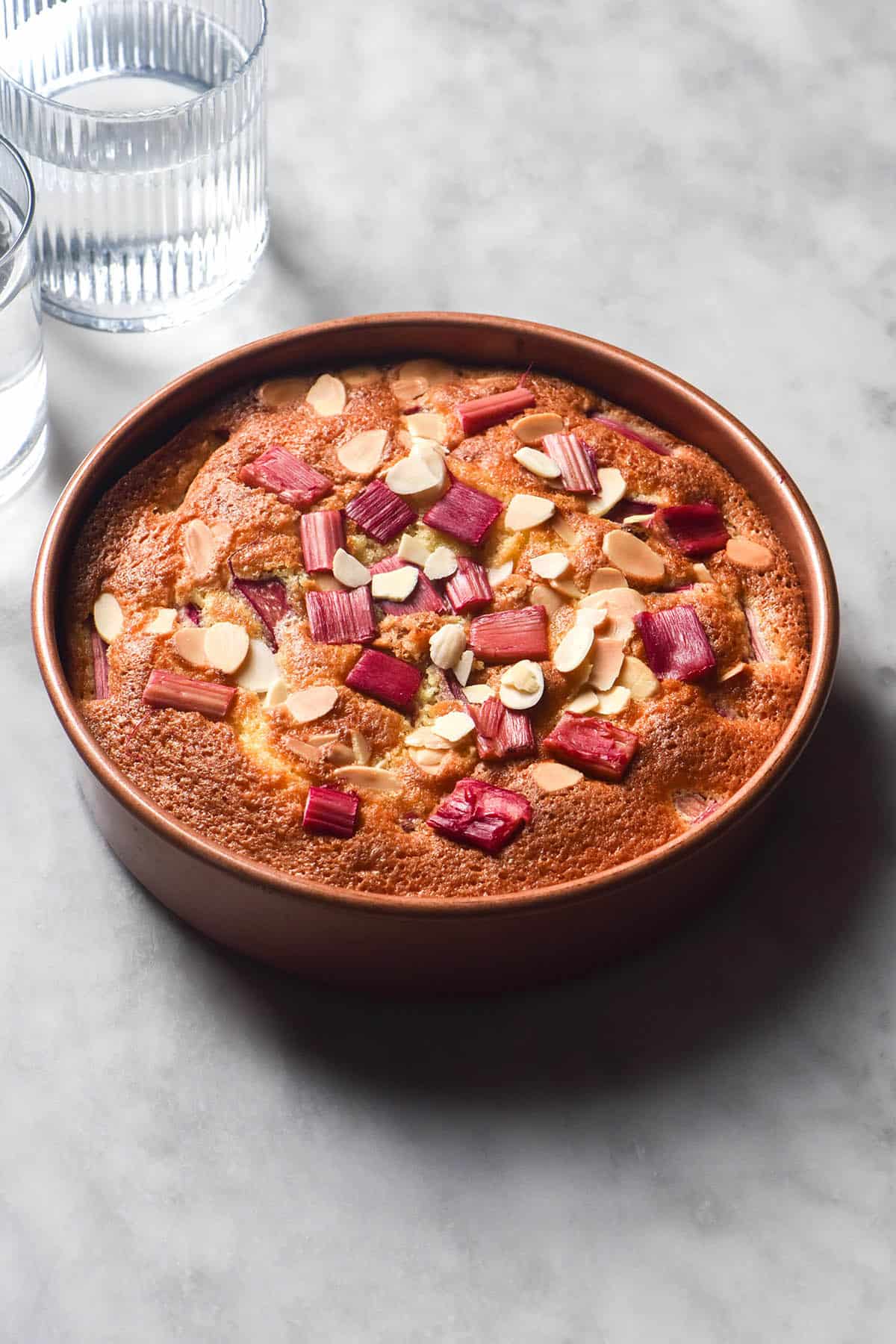 Vegan chocolate mug cake
There's nothing better than a mug cake when you need a quick and delicious dessert. This chocolate mug cake is gluten free, vegan (and thus dairy) and incredibly speedy to make. It's also nut free and xanthan gum free.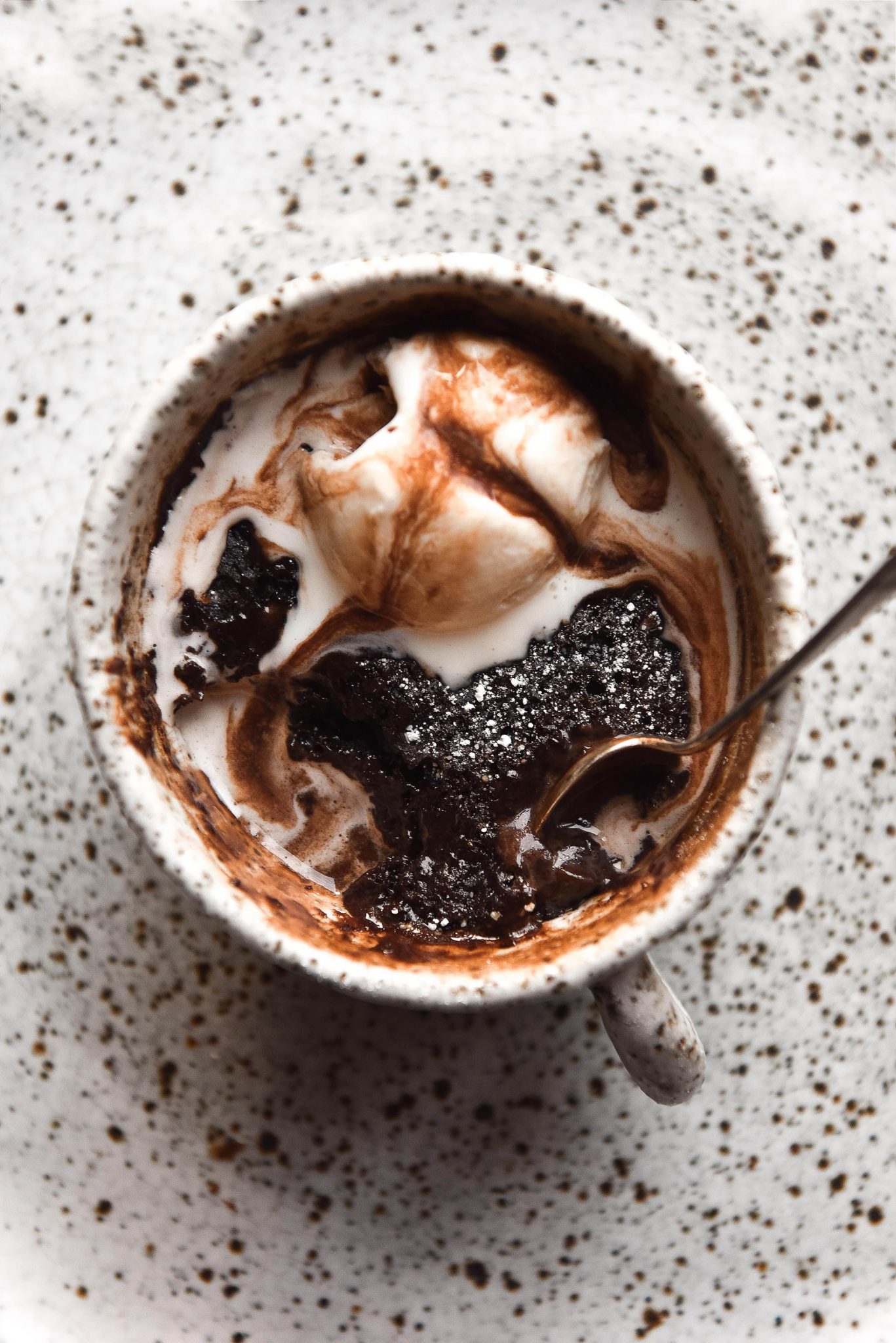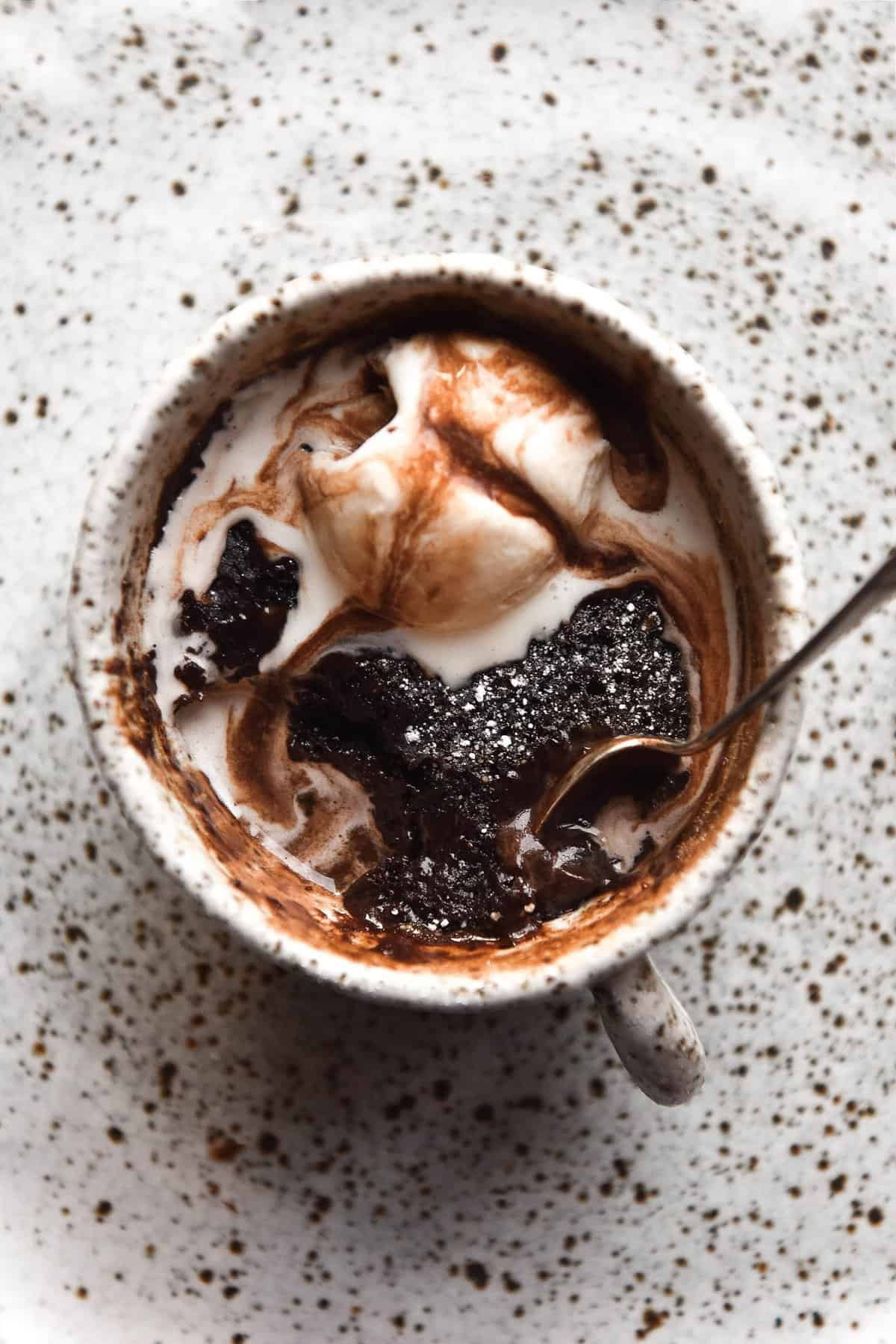 Vegan spiced pumpkin mug cake
While we're on the topic of mug cakes: this spiced pumpkin mug cake was inspired by my recent trip to the USA. It's vegan, gluten free and perfectly cosy.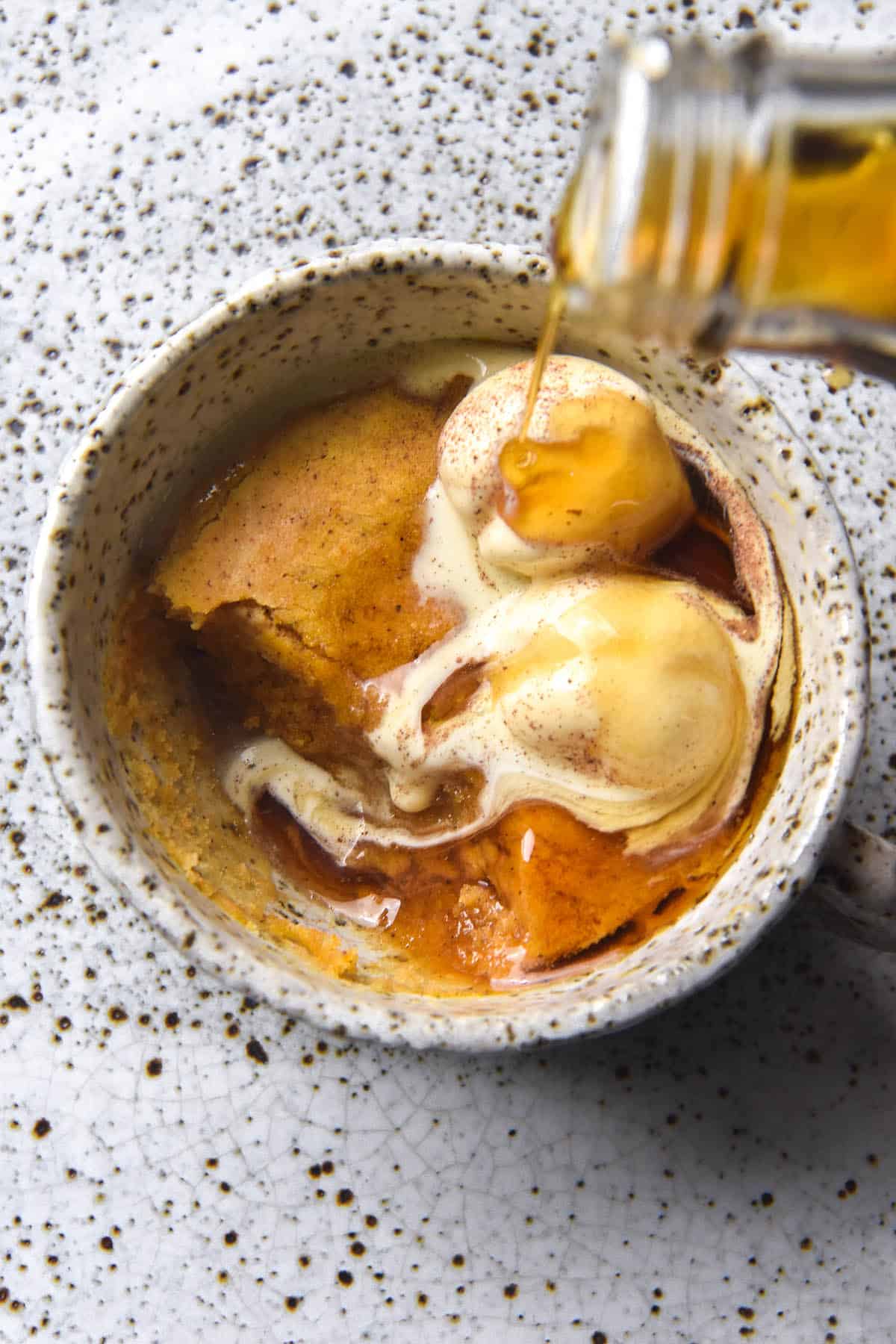 Zucchini cake with dairy free lime curd
This is a gluten free version of Nigella's courgette cake from How To Be A Domestic Goddess. It's my Mum's favourite cake, so I had to adapt it to be gluten free. I have also used my dairy free lime curd in the centre, which means both the cake and the curd are dairy free. You will need to use a dairy free cream cheese alternative for the icing, though.