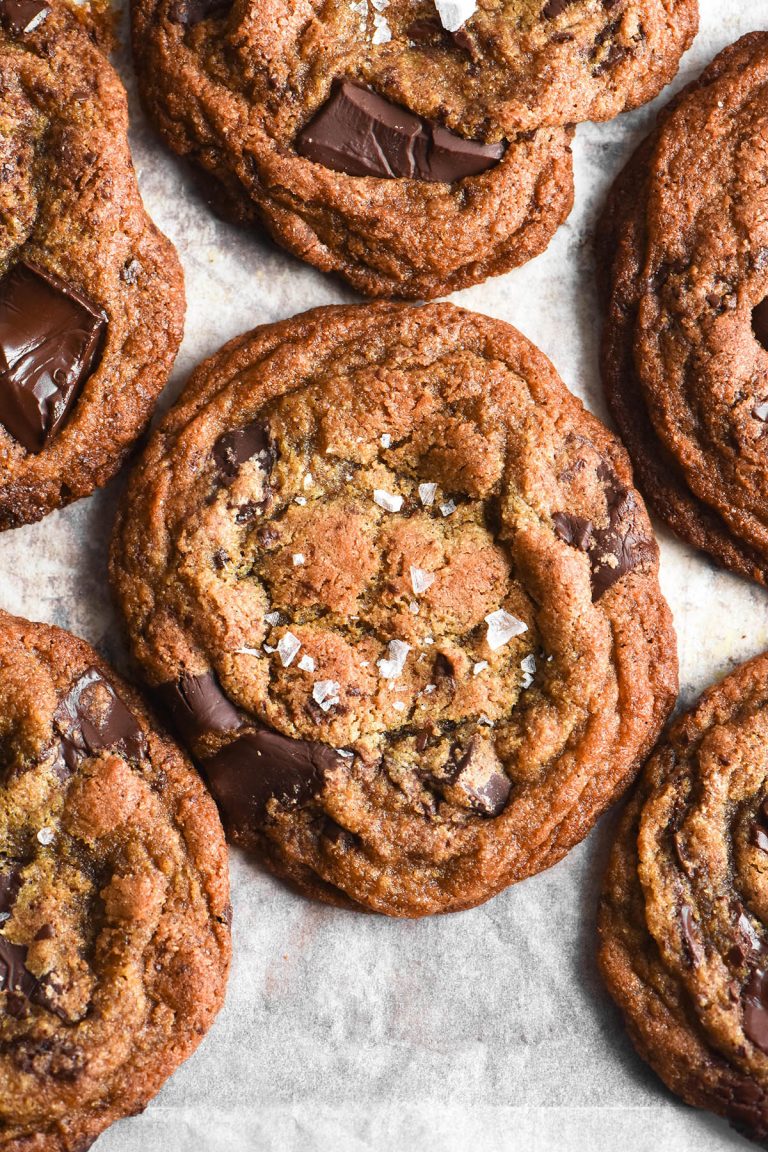 Ah, butter. Possibly my favourite ingredient, there's not much that you can't do with it. When you begin a low FODMAP diet, it's always worth checking if your favourite foods are suitable for the diet. Which begs the question, is butter low FODMAP?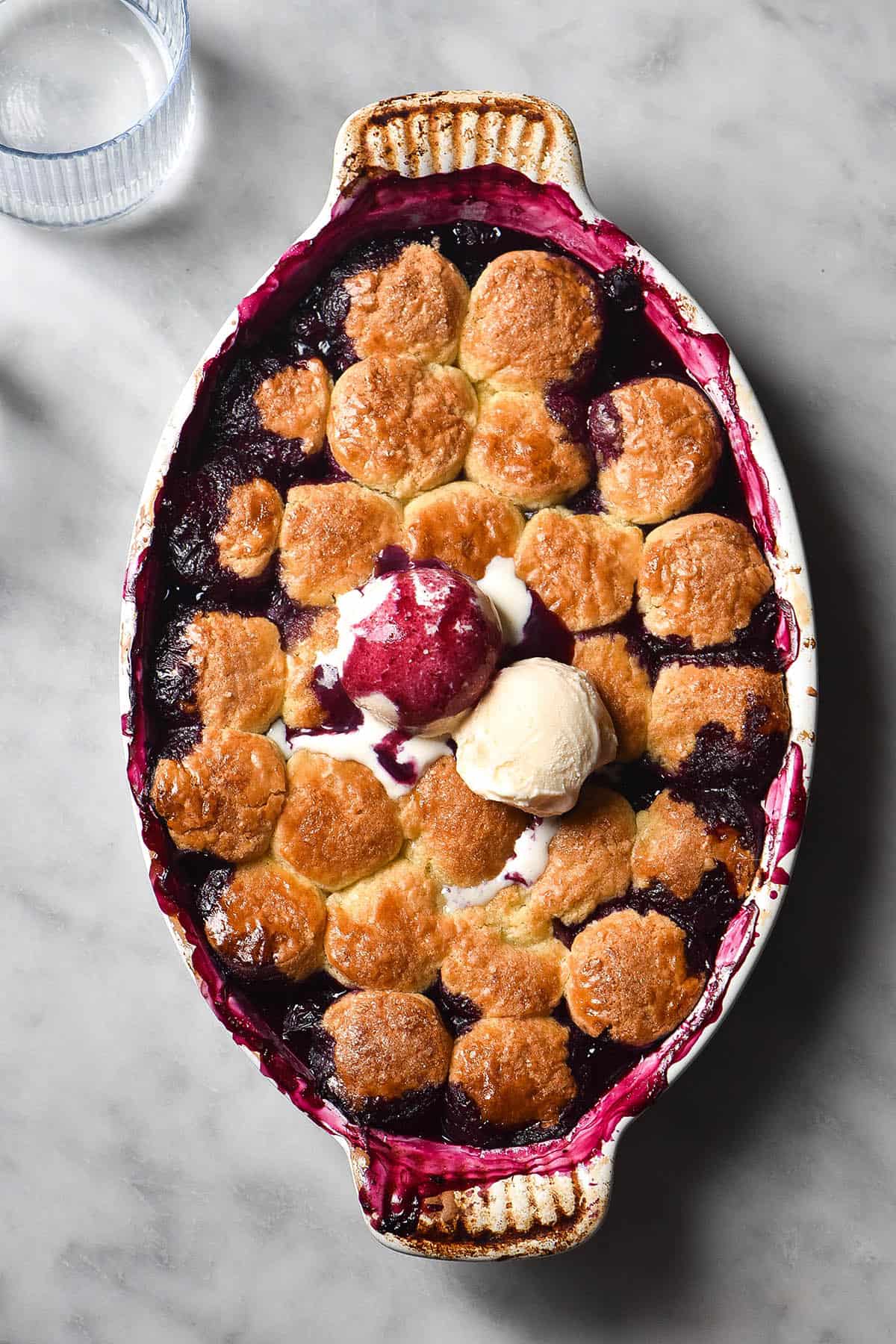 Is butter low FODMAP?
Yes! In fact, butter, as a fat, contains no FODMAPs at all. This means that butter is totally suitable on the low FODMAP diet. However, there is a caveat. Fats can affect gut motility, and, As Monash writes, can be an additional symptom trigger when consumed in excess.
Is butter low lactose?
Yes, butter is low lactose. In fact, butter contains only trace amounts of lactose. This means that you can consume butter even if you are intolerant to lactose (within reason). Keep in mind that a lactose intolerance is different to a dairy allergy.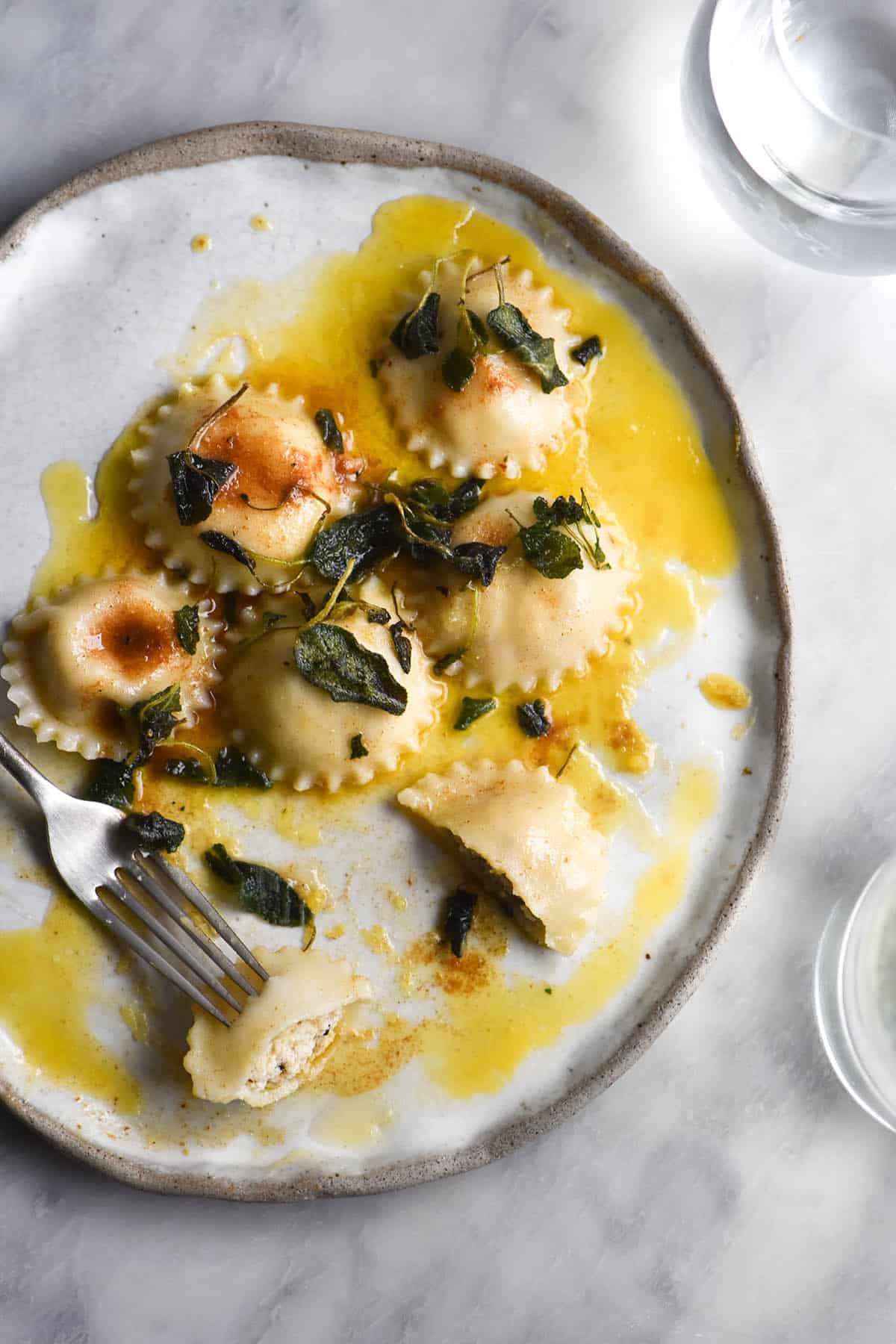 More low FODMAP recipes
Low FODMAP butter recipes
To celebrate the fact that butter is low FODMAP and low lactose, I have created a recipe roundup. The recipes are all low FODMAP recipes that use butter. They are both sweet and savoury. All of these low FODMAP butter recipes are gluten free and vegetarian. Where possible, they are xanthan gum free, nut free and/or egg free.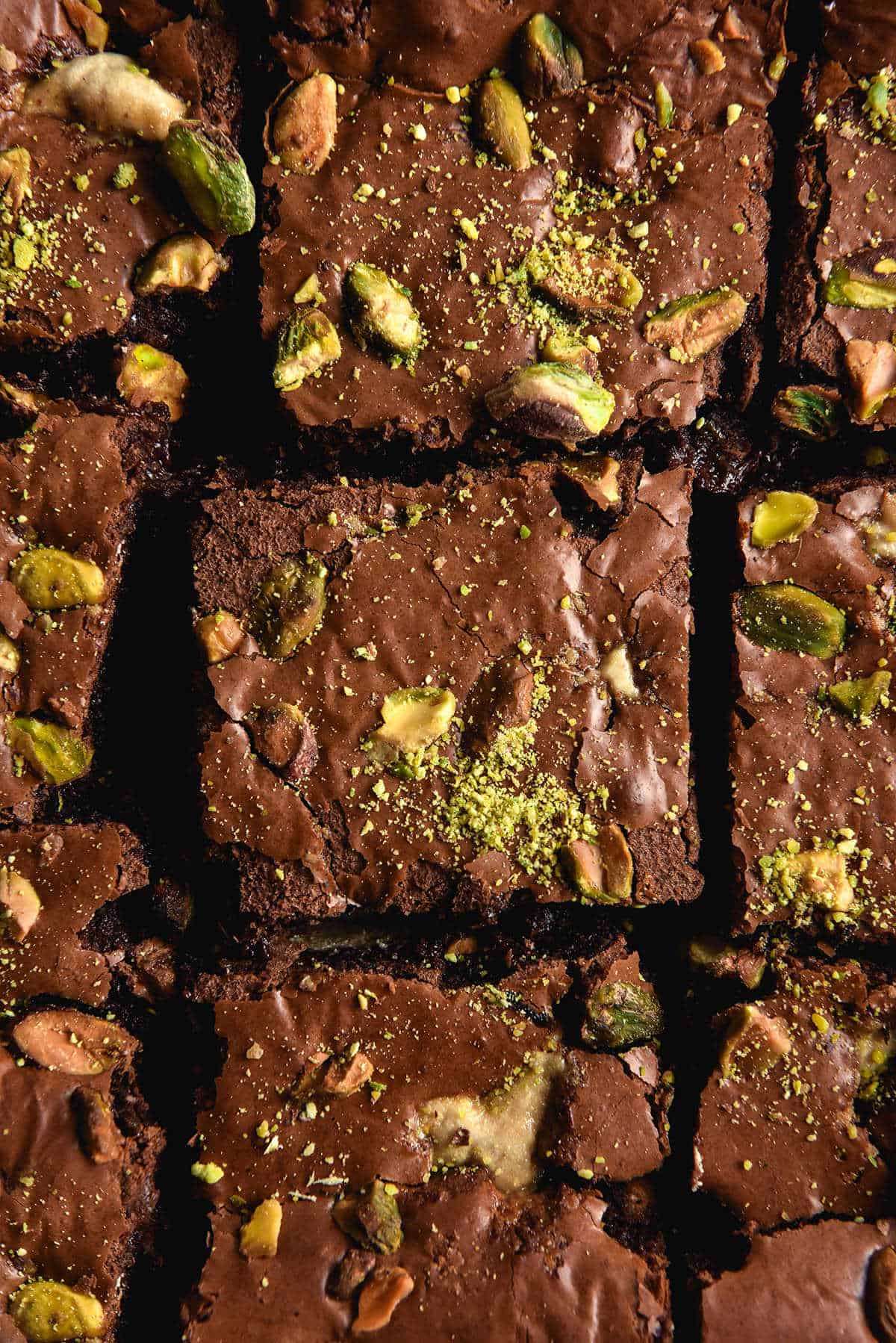 Low FODMAP savoury butter dishes
Low FODMAP, gluten free vegetable pie
This low FODMAP vegetable and paneer pie is a recipe from my cookbook, Intolerance Friendly Kitchen. It uses one of the gluten free pastry recipes in the book (I like the rough puff or enriched puff) for a buttery, flaky and delicious meal.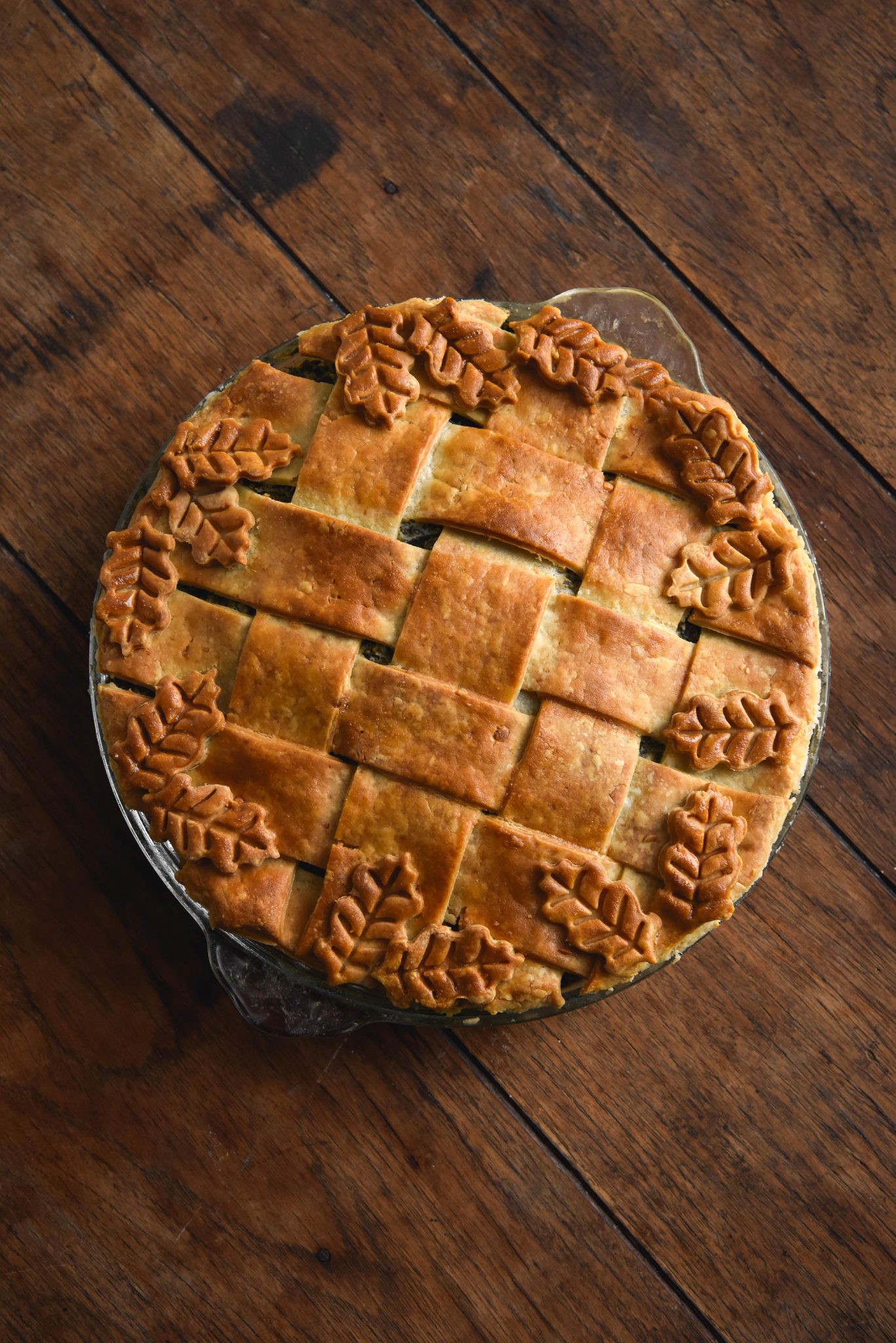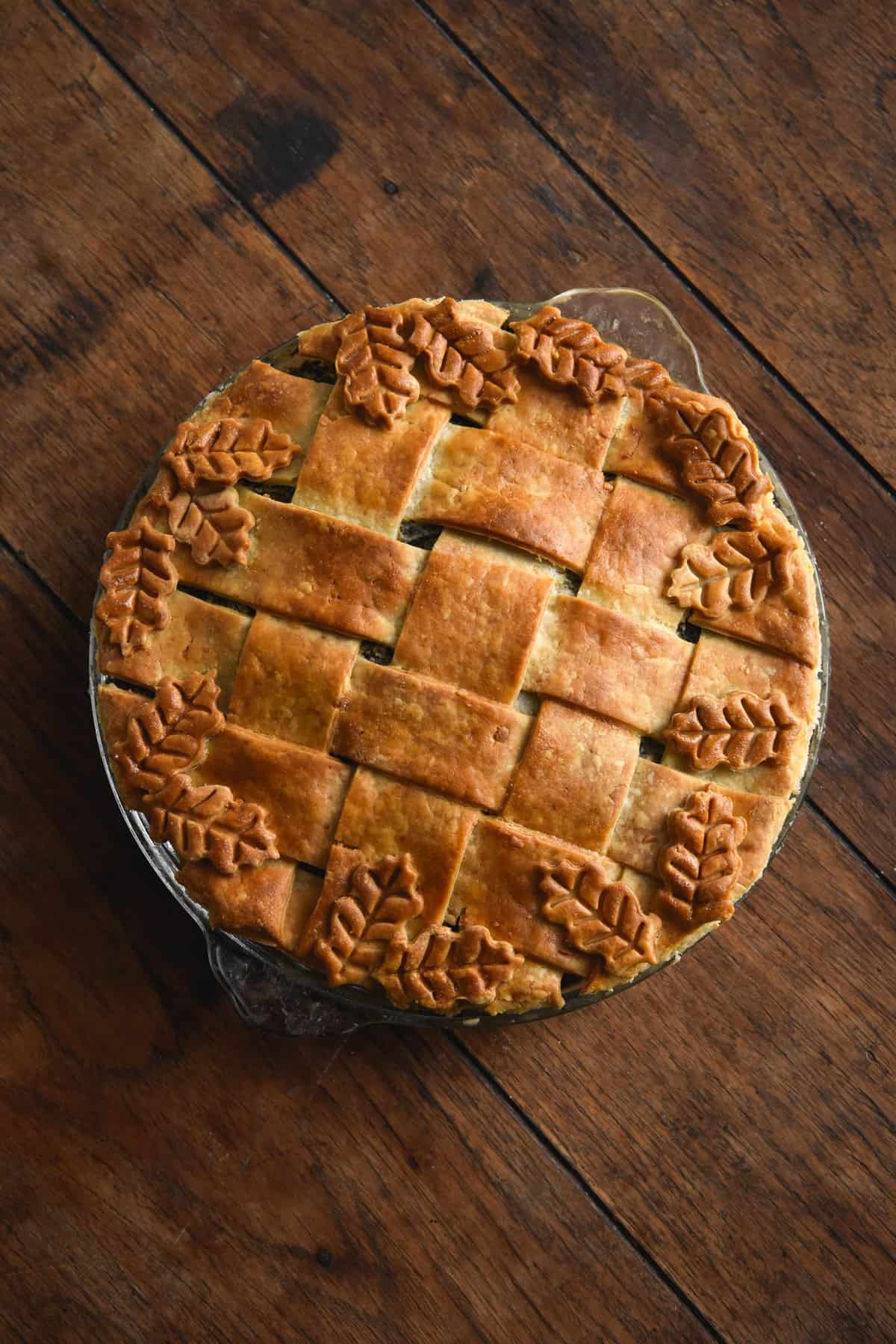 Garlic infused ghee
This garlic infused ghee is one of my favourite recipes I've developed. It uses clarified butter (butter that has had the liquid cooked out, leaving just the fat) and infuses it with garlic. Because garlic is water soluble but not fat soluble, only a tiny amount of fructan remains.
Ghee is 99% fat, meaning there is a tiny potential for some fructan to remain (it doesn't give me any issues, but everyone is different). If you're uncomfortable, you can infuse oil with garlic instead (oil is 100% fat).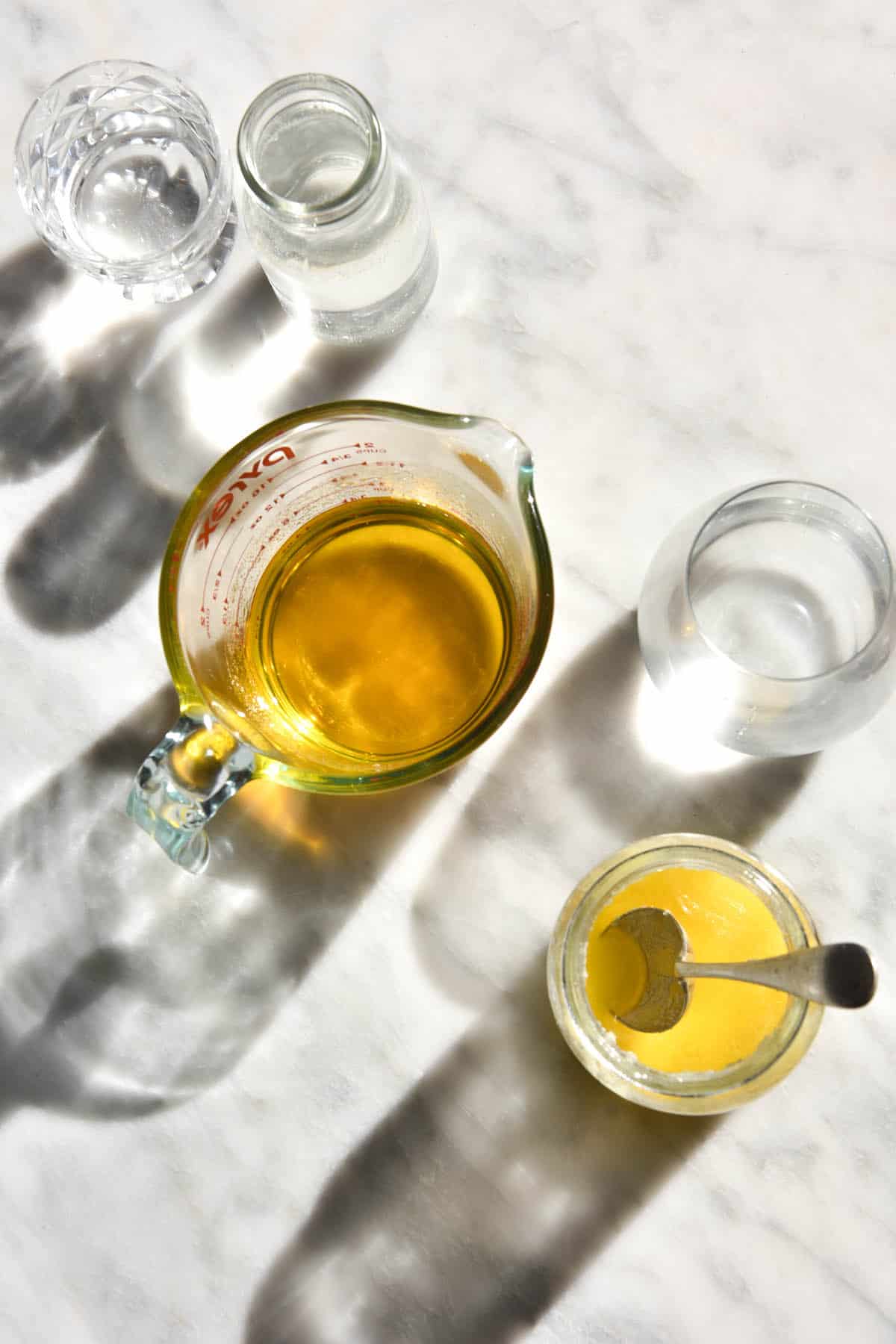 Brown butter, lemon and herb pasta
This brown butter, lemon and herb pasta is really a universal flavour base for an easy low FODMAP pasta dish. Tomatoes have had their FODMAP threshold lowered since I wrote the recipe, but you can use any vegetable you like, or simply moderate the tomato content.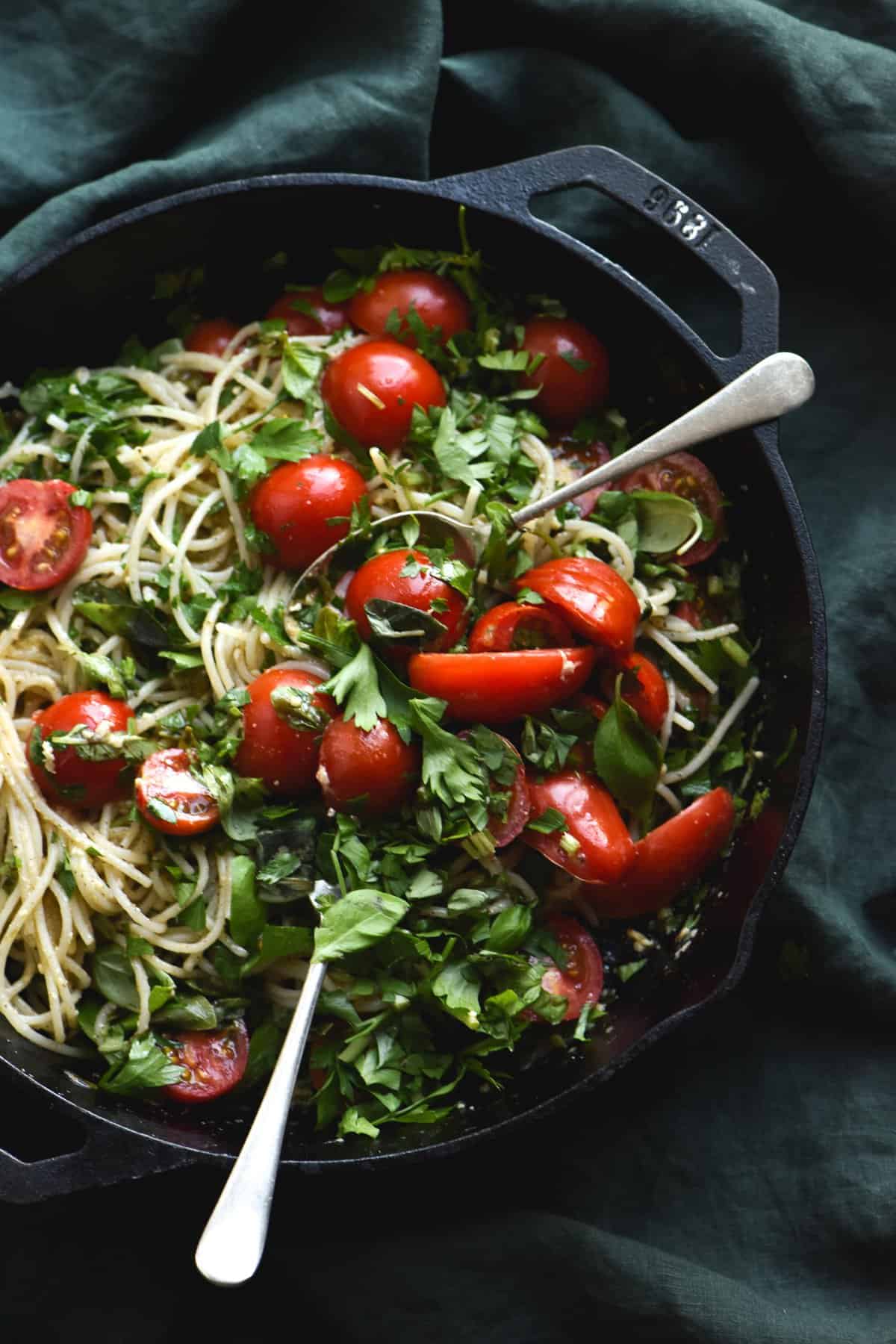 Gluten free puff pastry
This gluten free puff pastry is one of my favourite low FODMAP butter recipes in Intolerance Friendly Kitchen. It is incredibly rich, buttery and flaky, and behaves just like regular puff pastry. It also freezes well, so I like to keep some on hand for when a baking mood strikes.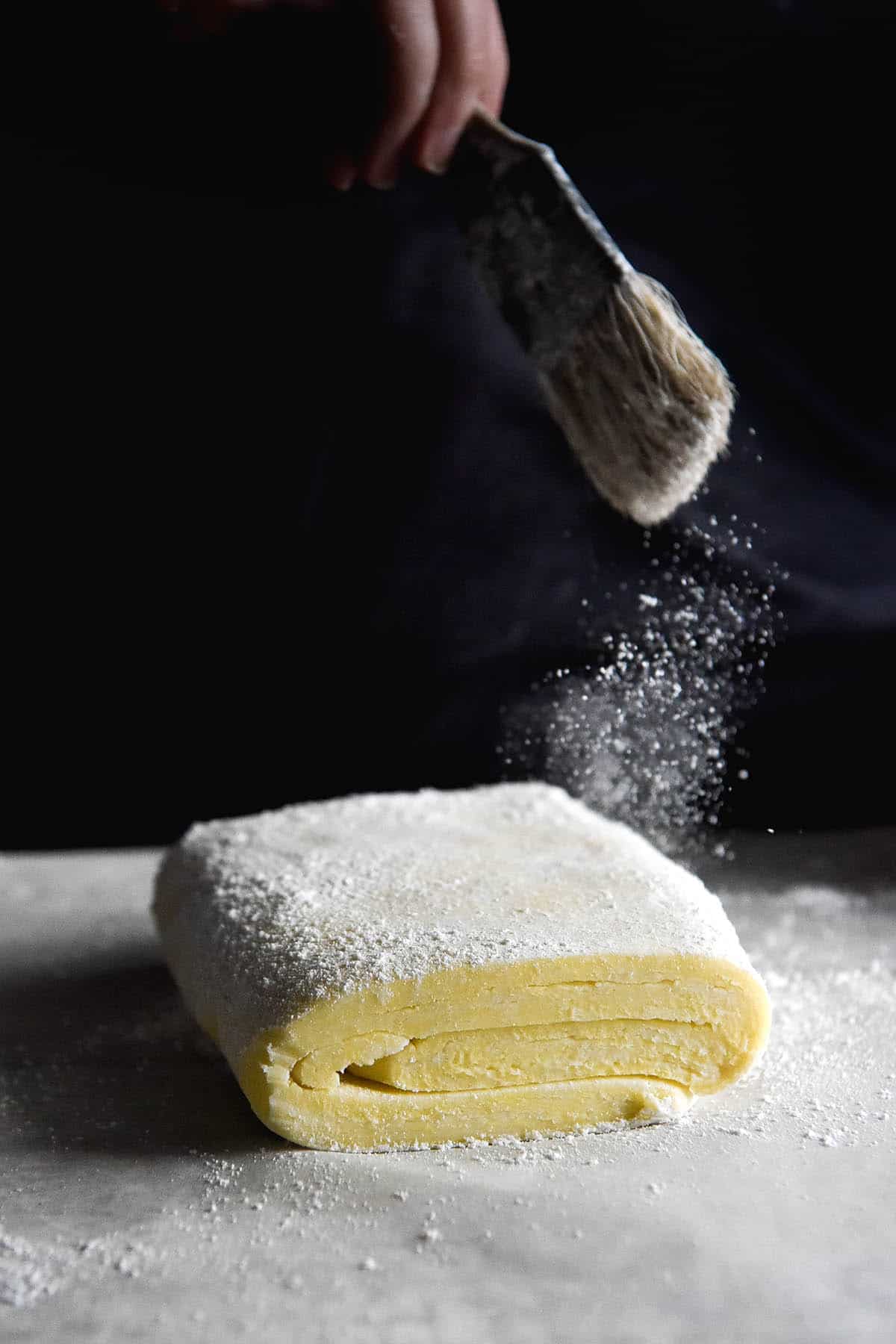 Low FODMAP pasta sauce
This low FODMAP pasta sauce uses a last minute addition of garlic infused ghee to add that traditional garlic flavour. It's rich and flavourful yet quick to make.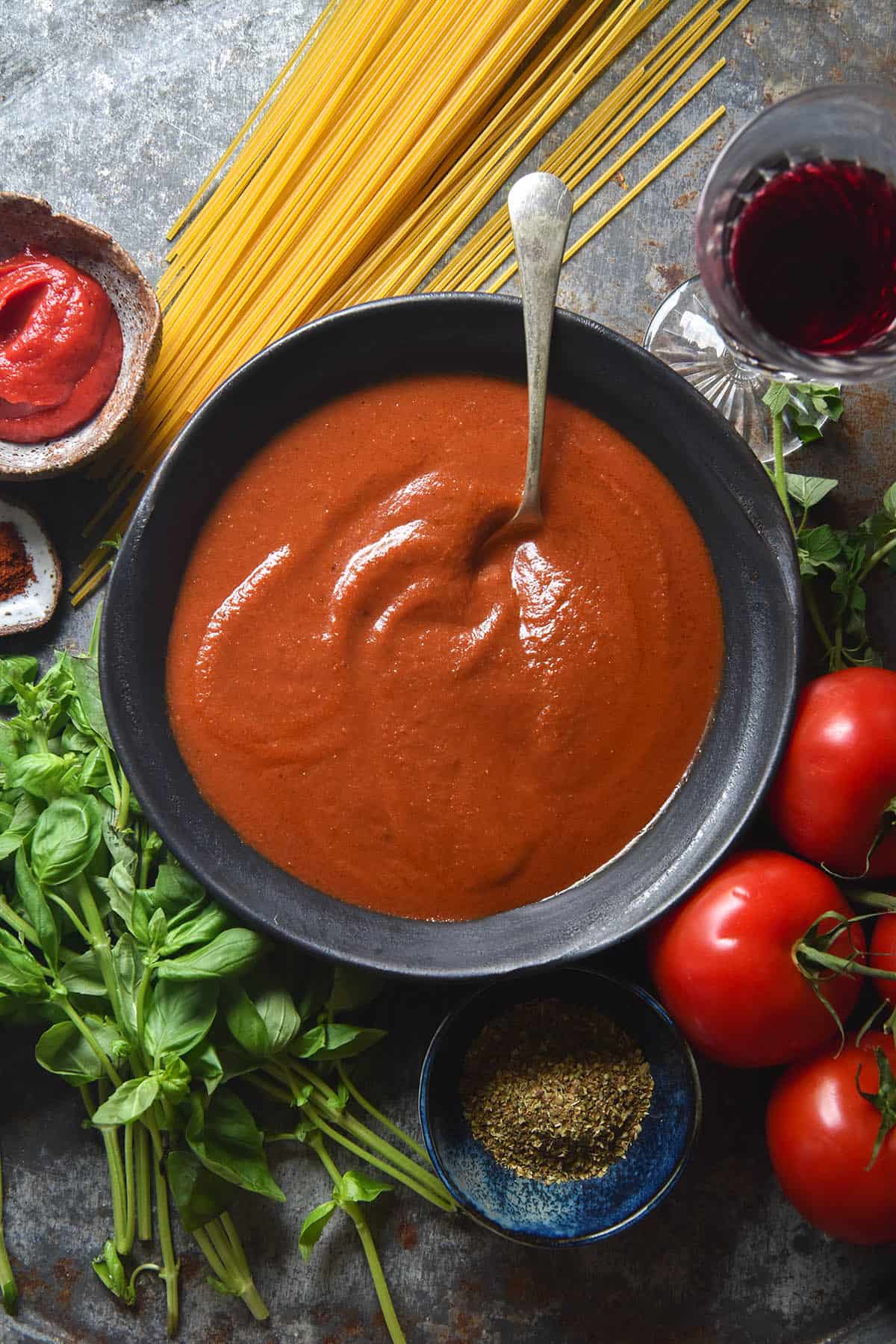 Low FODMAP pasta alla vodka
Keeping the pasta theme going with this low FODMAP and gluten free pasta alla vodka. It's rich, creamy and has an incredible tomato flavour, thanks to the trick of adding (optional) vodka.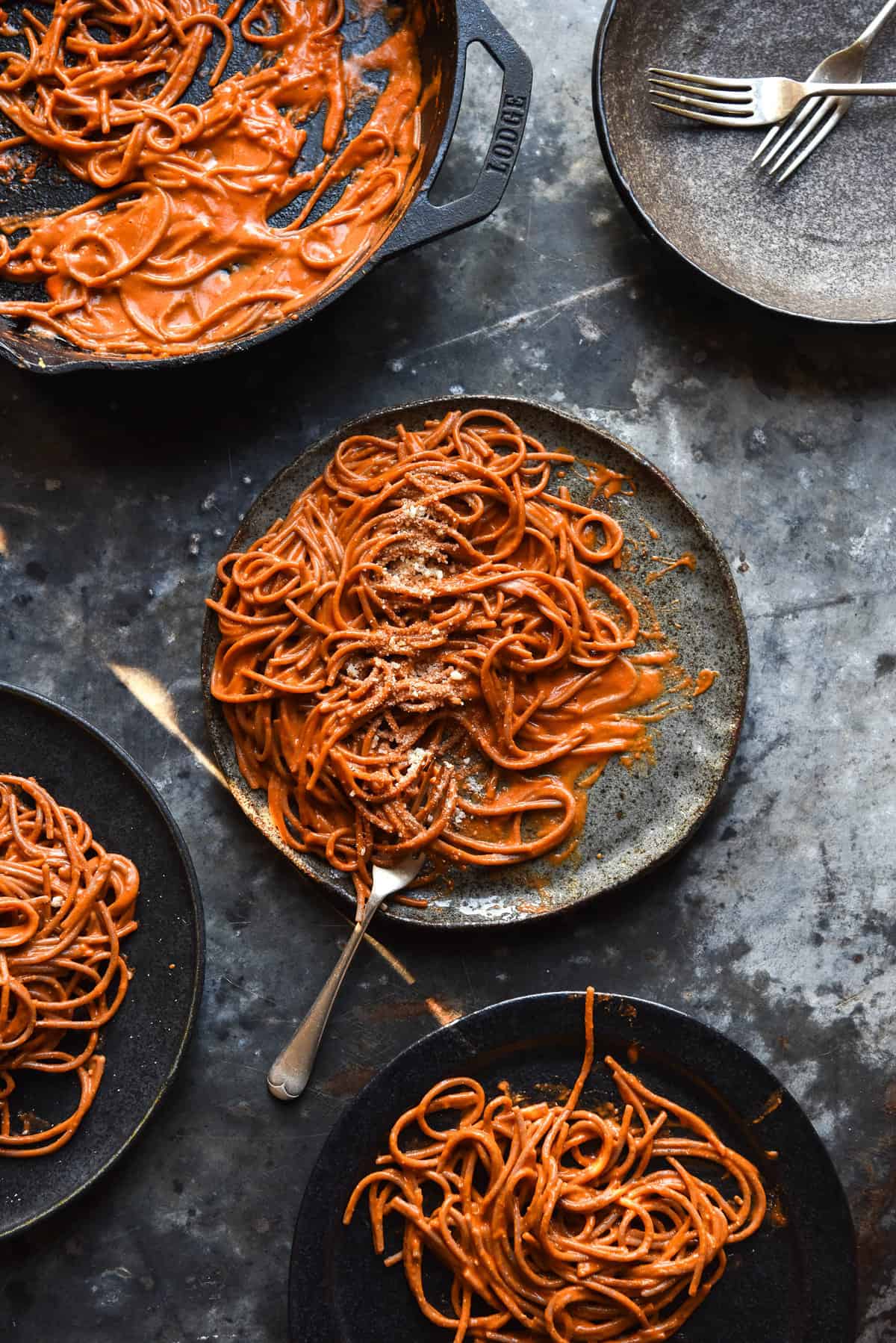 Gluten free ricotta and spinach ravioli with sage brown butter sauce
Sometimes you need a cooking project, and this gluten free, low FODMAP pasta checks that box. It's a labour of love (particularly if you make your own lactose free ricotta) but it's worth it when you dip a raviolo into that sage and brown butter sauce.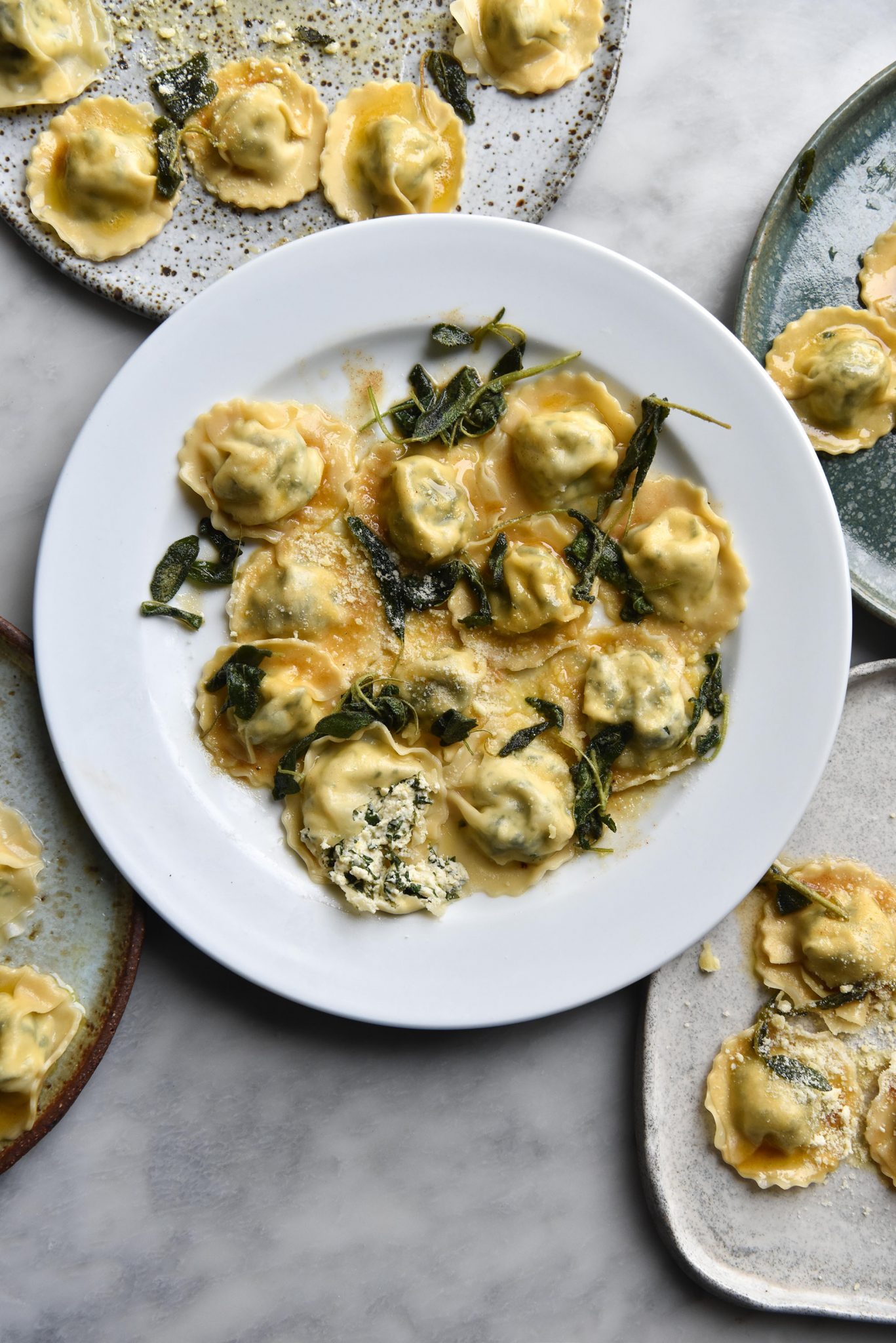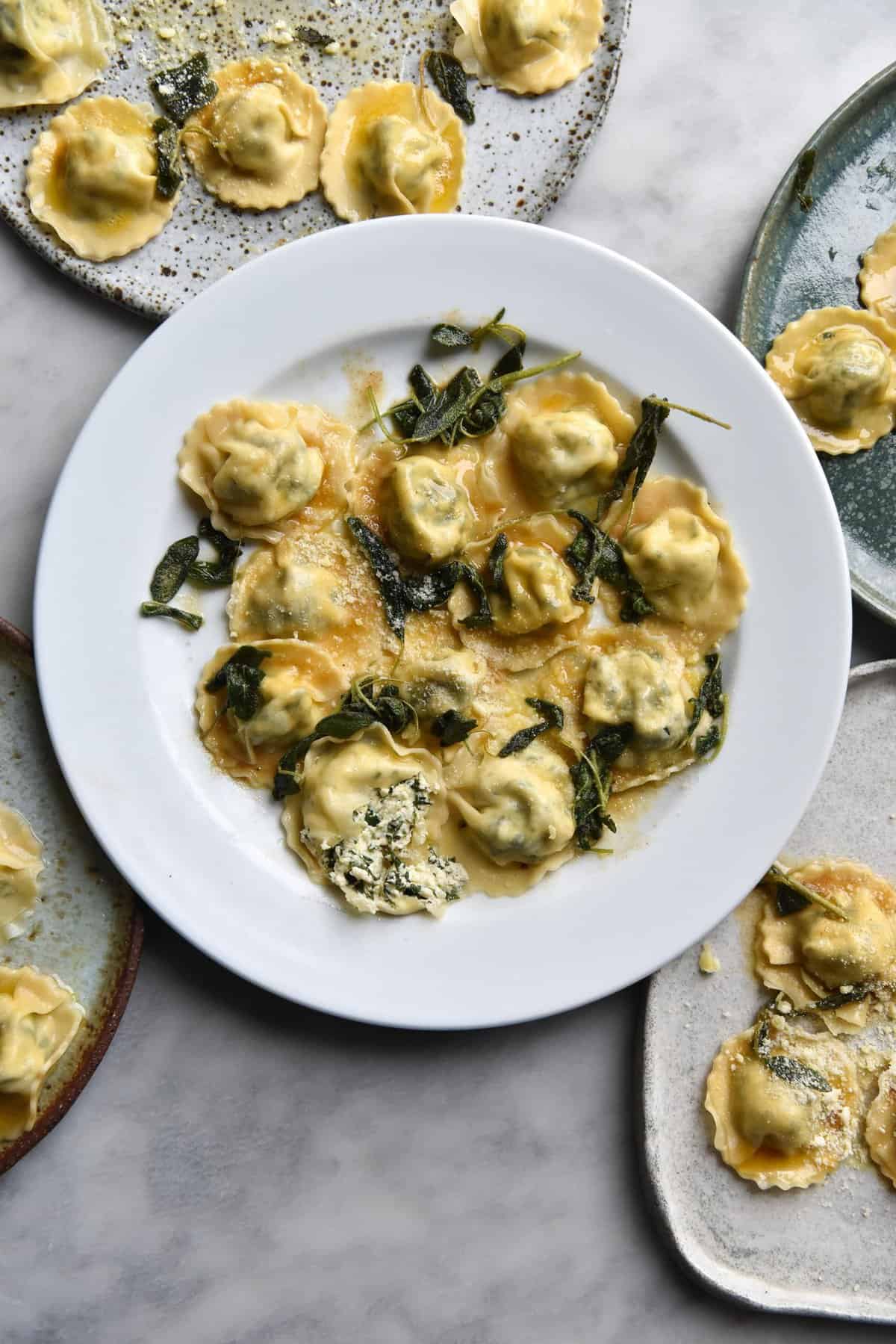 Gluten free spanakopita tart
This spanakopita tart is low FODMAP and gluten free. It uses a homemade yoghurt pastry which is made flaky and rich with the inclusion of our favourite Low FODMAP ingredient, butter.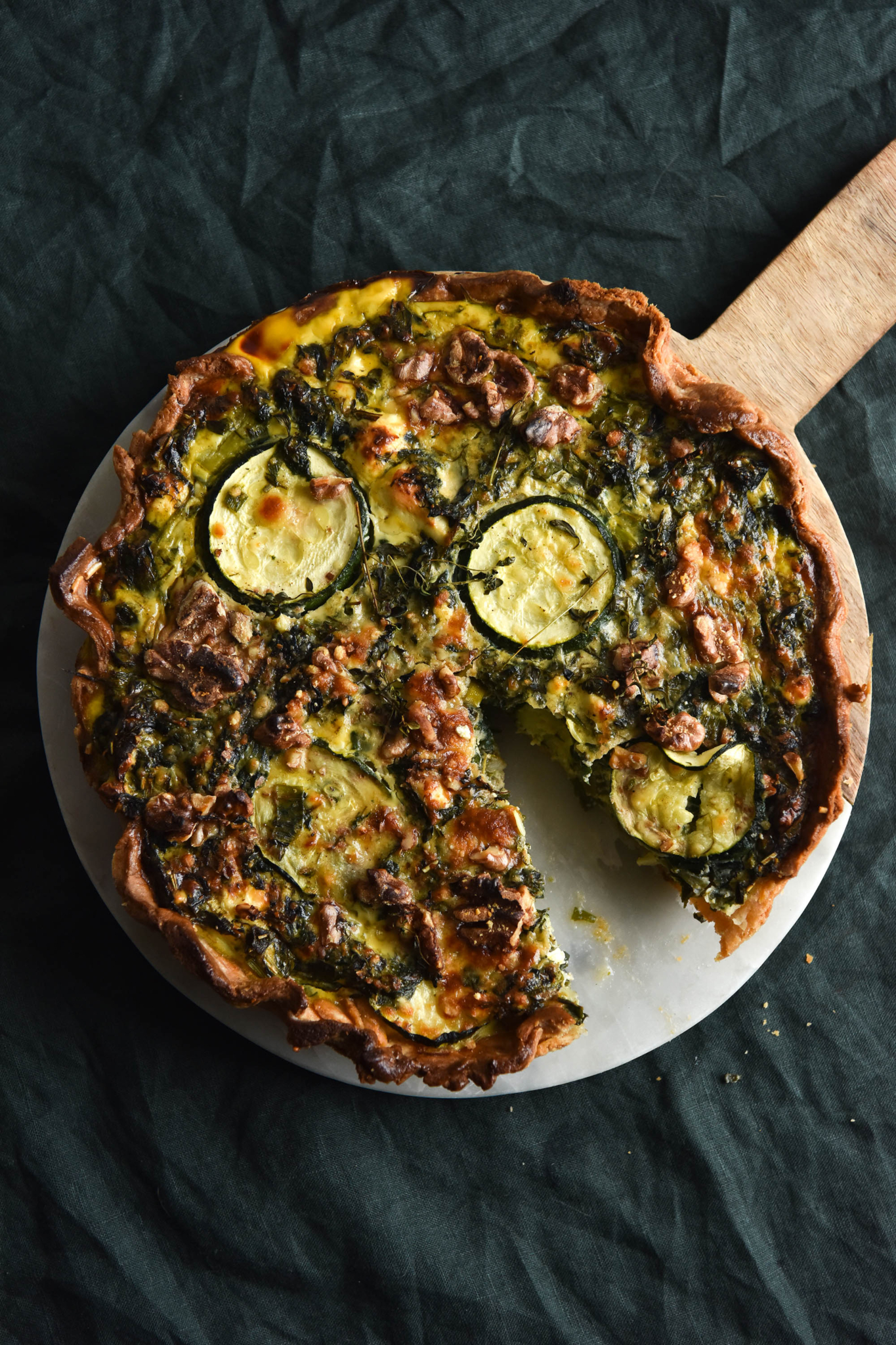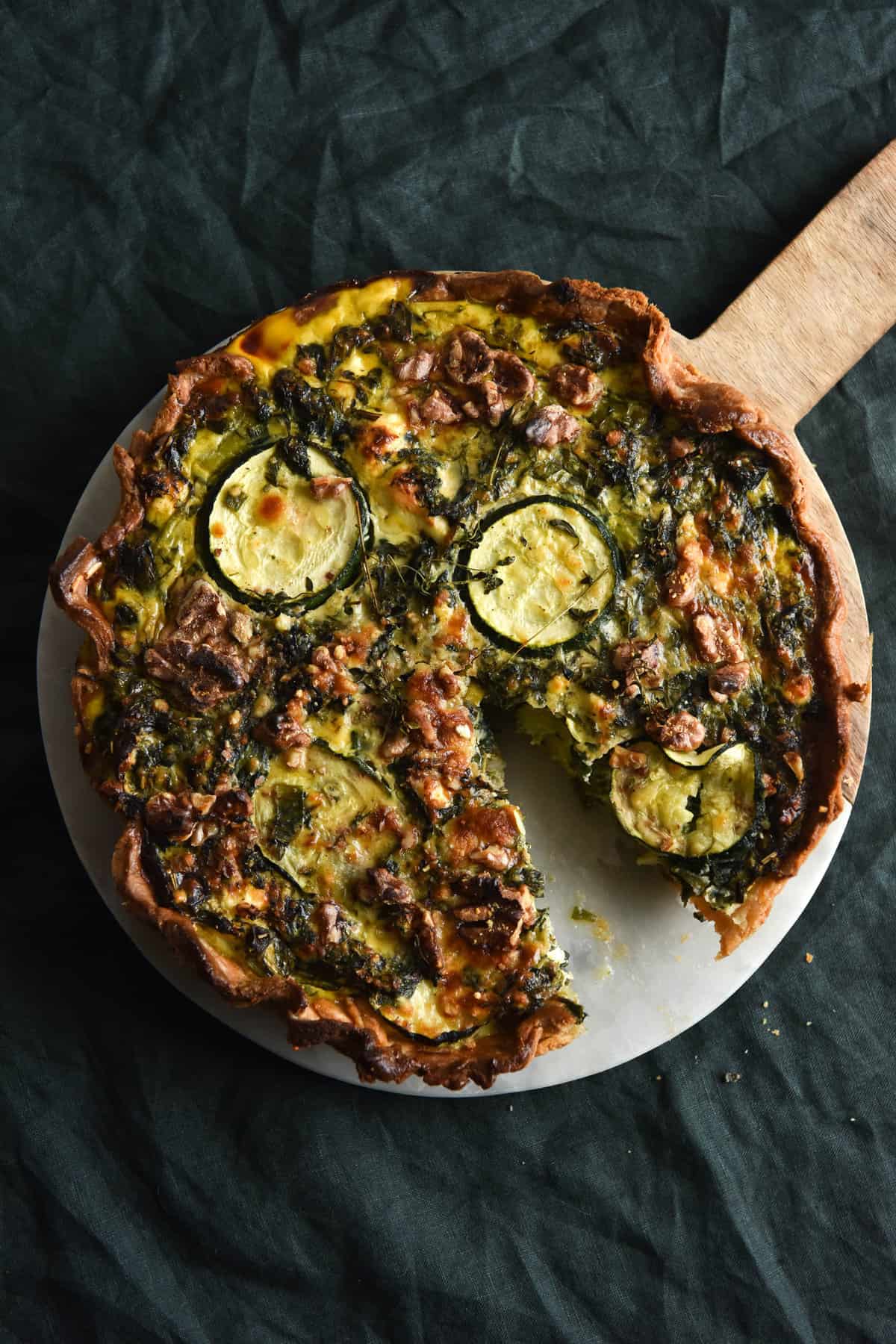 Low FODMAP, gluten free scallion pancakes
I LOVE these low FODMAP and gluten free scallion pancakes from Intolerance Friendly Kitchen. They're chewy, flaky and buttery, just as they should be. They also use the green part of the scallion (or spring onion) to keep the FODMAP content down.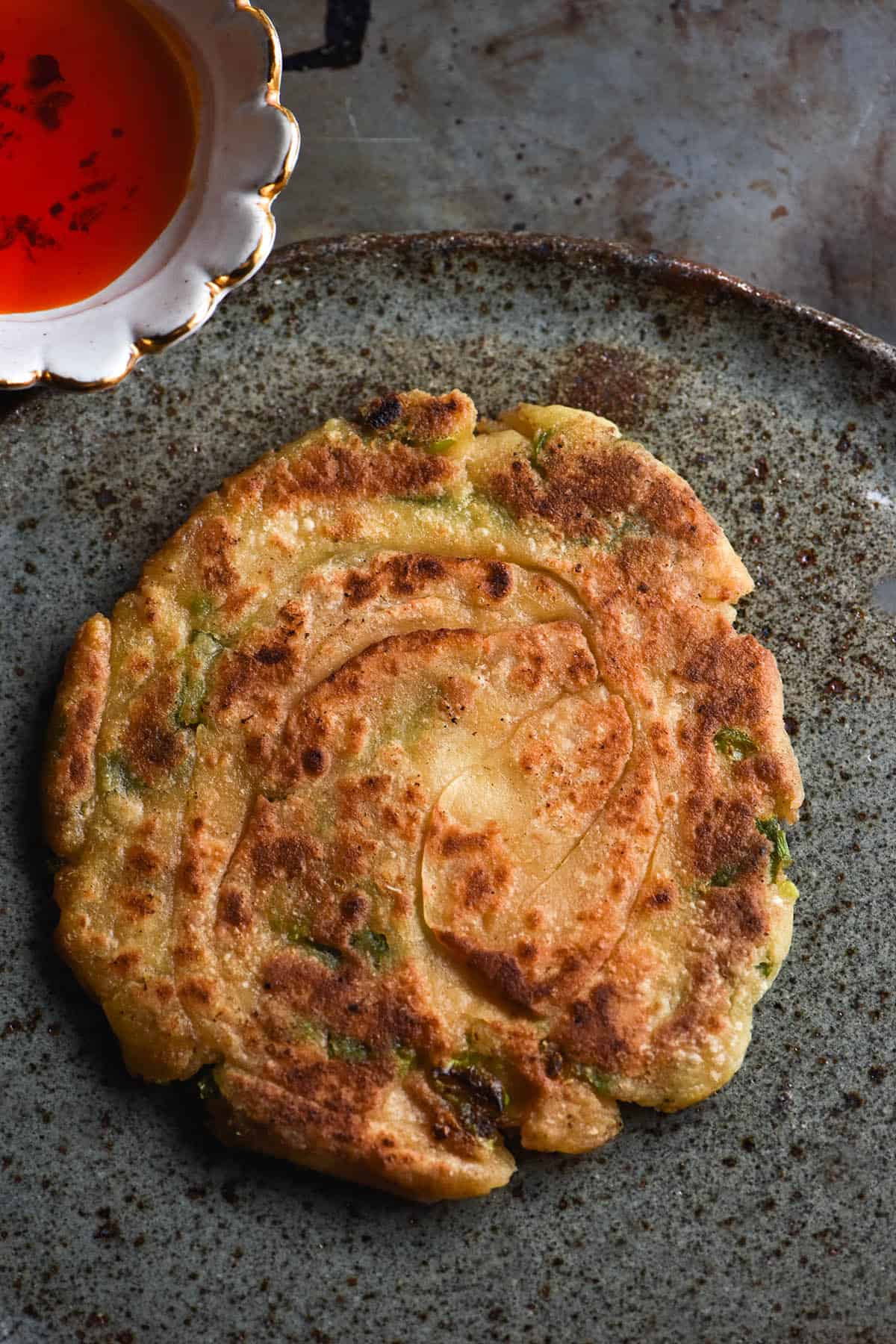 Whipped garlic infused ghee on gluten free baguettes
This recipe is essentially uncooked garlic bread, let's be honest. It's a dish I never thought I'd have again, so I'm obsessed with the result. Garlicky rich infused ghee on a freshly baked gluten free baguette? Nothing better.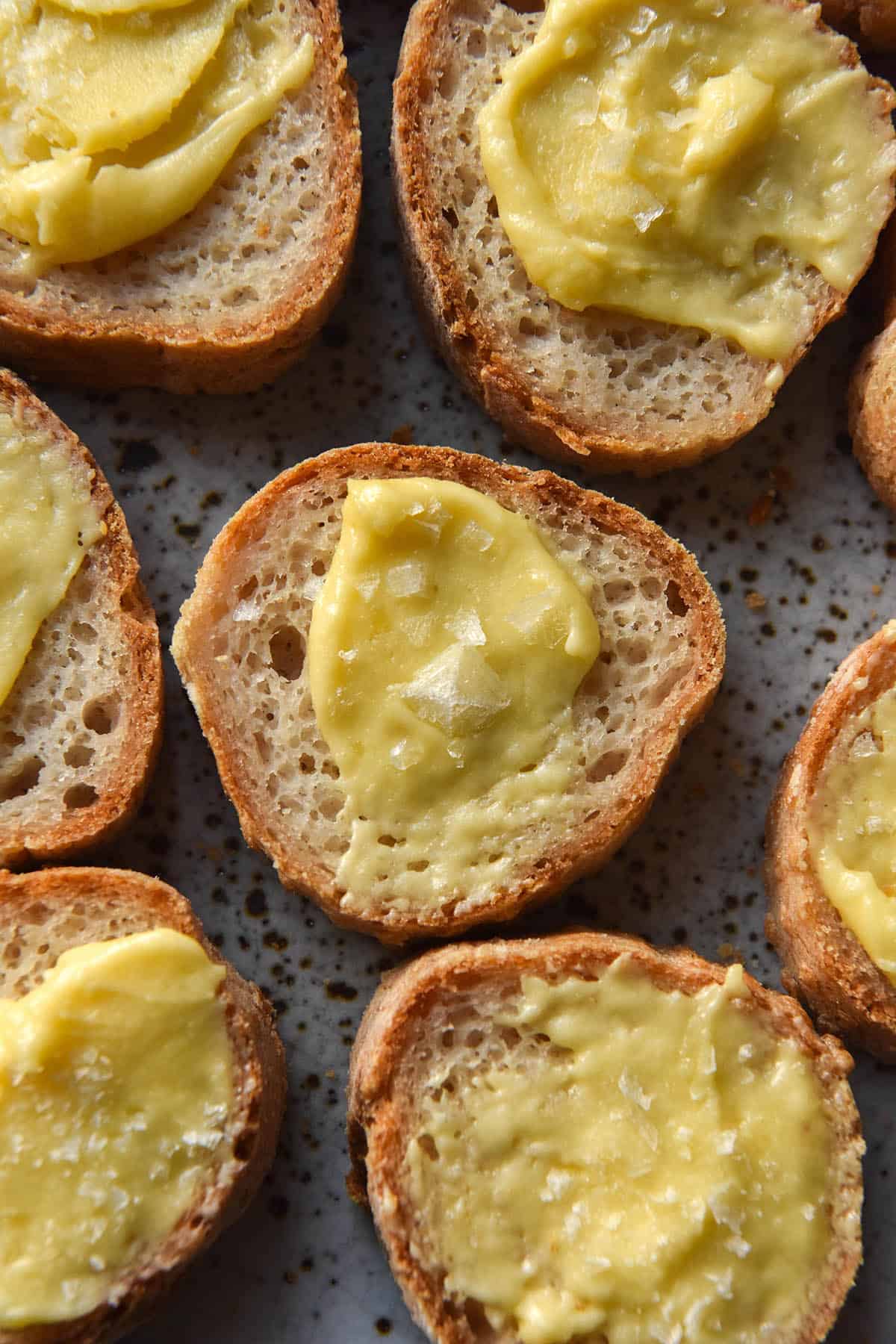 Low FODMAP desserts and sweet dishes with butter
Gluten free choc chip cookies without xanthan gum
Choc chip cookies are the first thing I think of when I think of sweet recipes with butter. These cookies use brown butter for double the flavour, and they're xanthan gum free.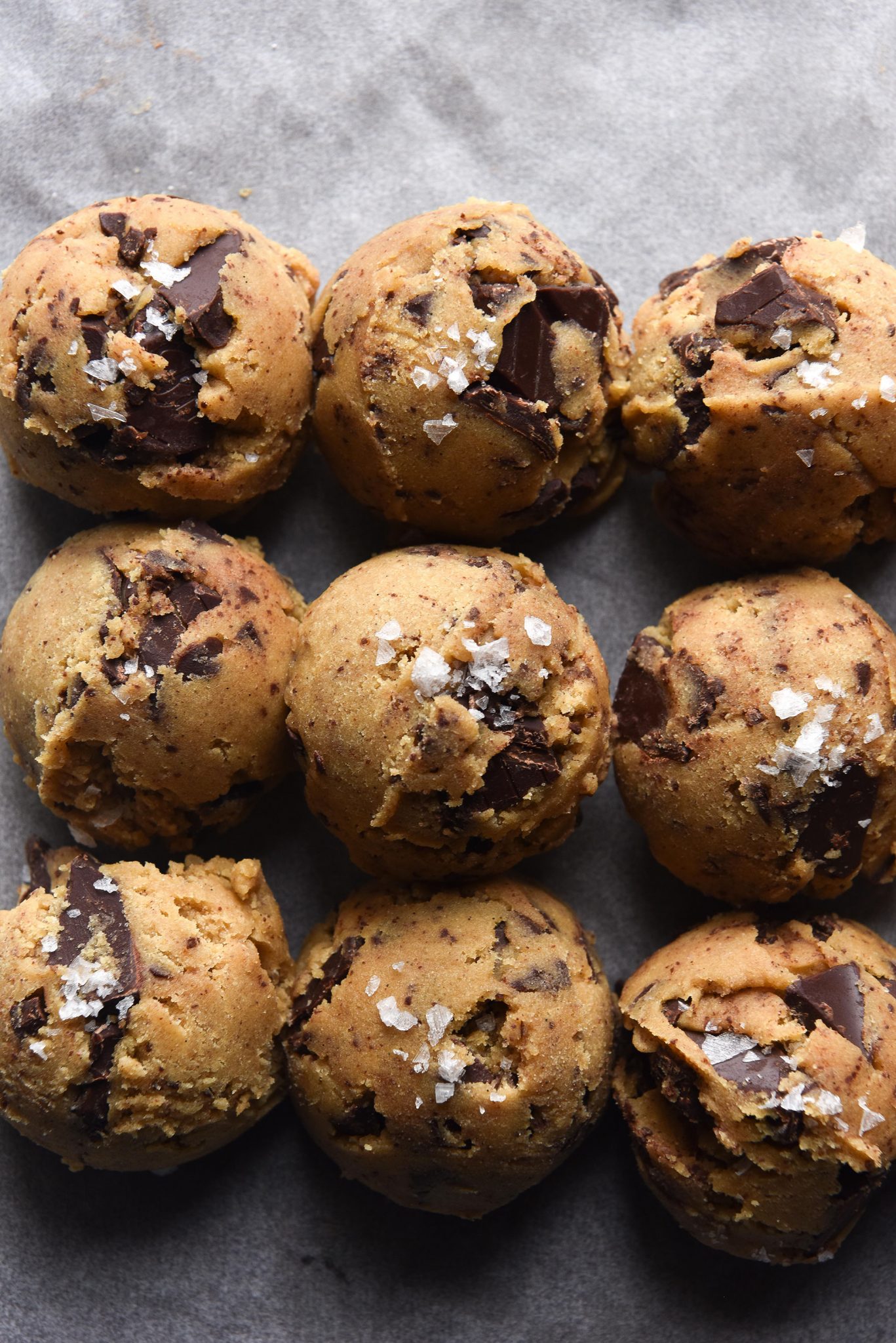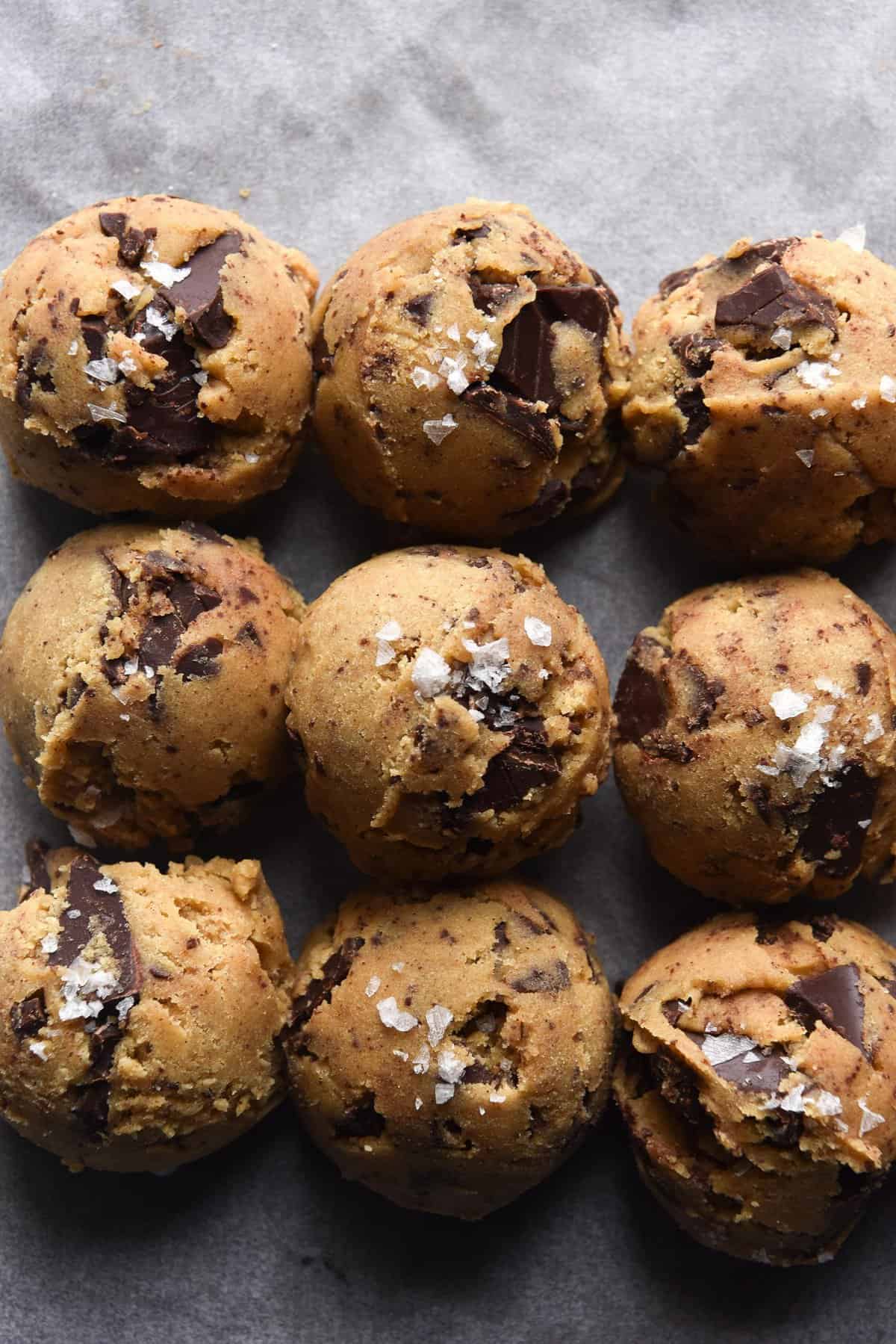 Brown butter nut brittle without corn syrup
Can you tell I like brown butter? This brittle uses brown butter for extra flavour and is corn syrup free. Make sure you use lower FODMAP nuts or pay attention to portion sizes to keep this brittle low FODMAP.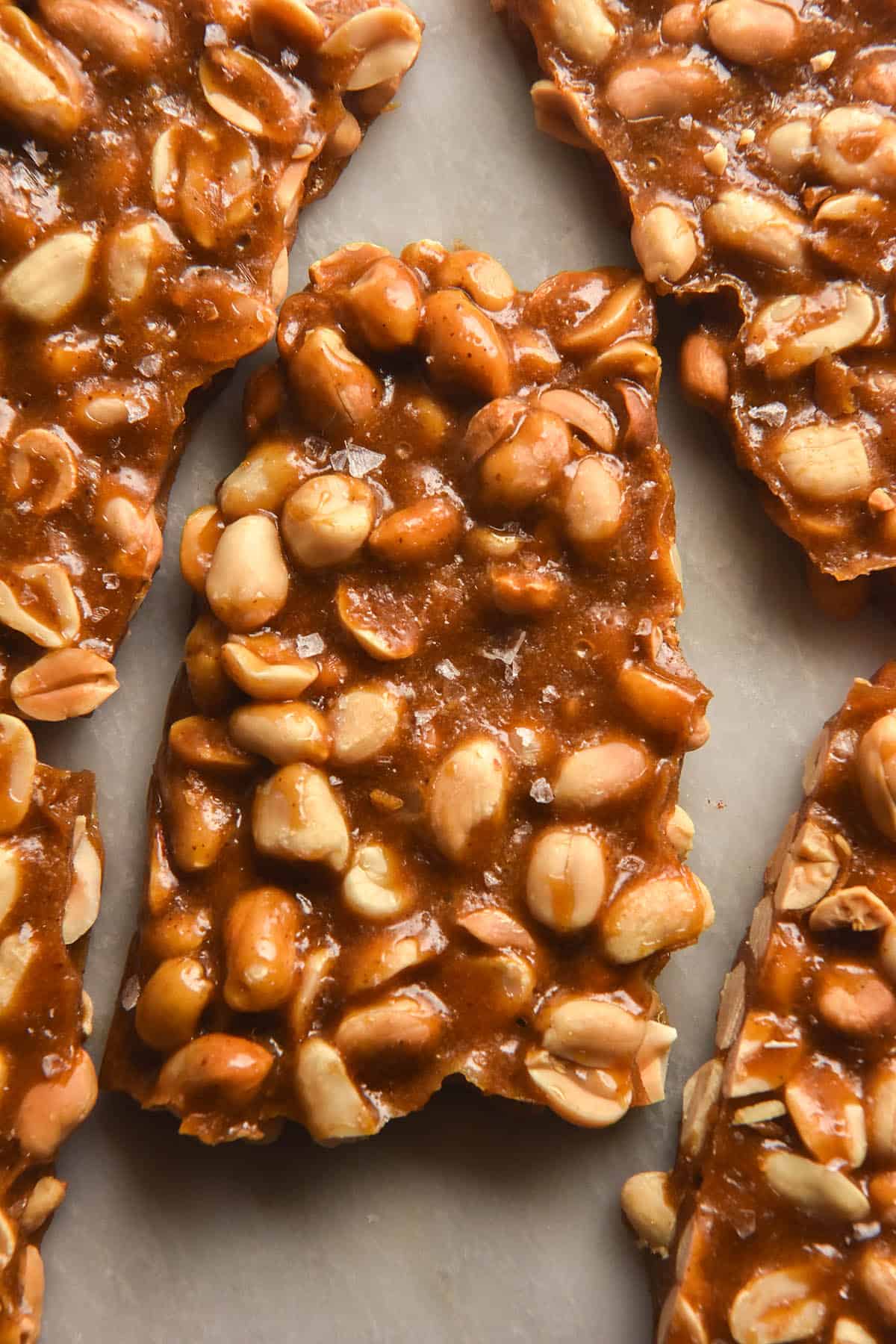 Gluten free croissants and pains au chocolat
If you've spent any length of time on my website or Instagram, you're probably bored of me talking about these gluten free croissants and gluten free pain au chocolat. Forgive me! I'm so proud of these recipes, and I love to share them. They're also a Low FODMAP butter recipe, because not many desserts use more butter than croissants. This a recipe from my cookbook, Intolerance Friendly Kitchen.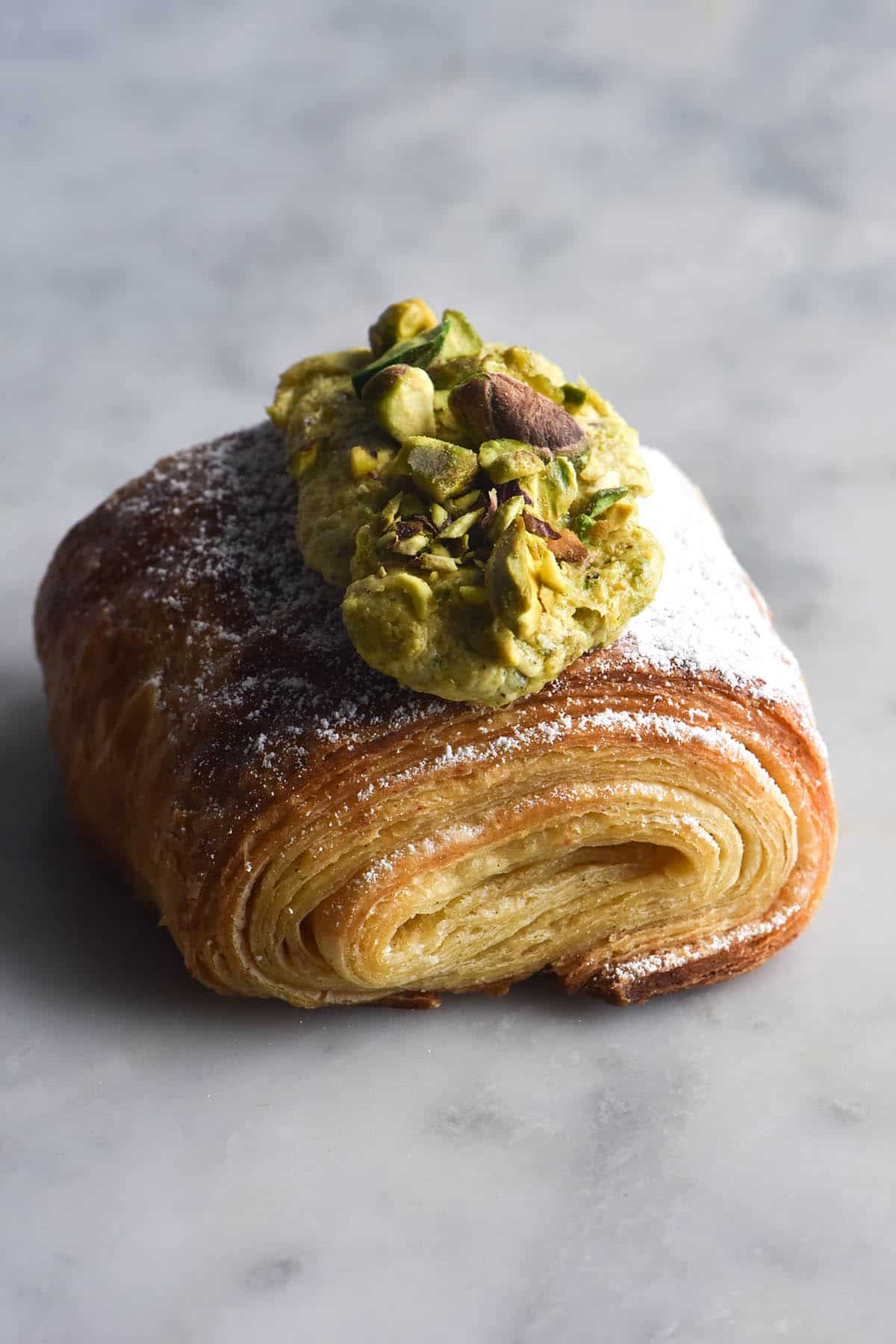 Gluten free lemon drizzle cake
This gluten free lemon drizzle cake is a low FODMAP butter dream. It uses a single flour (rice flour) and lots of butter for a deliciously lemony result. The cake is xanthan gum free and nut free.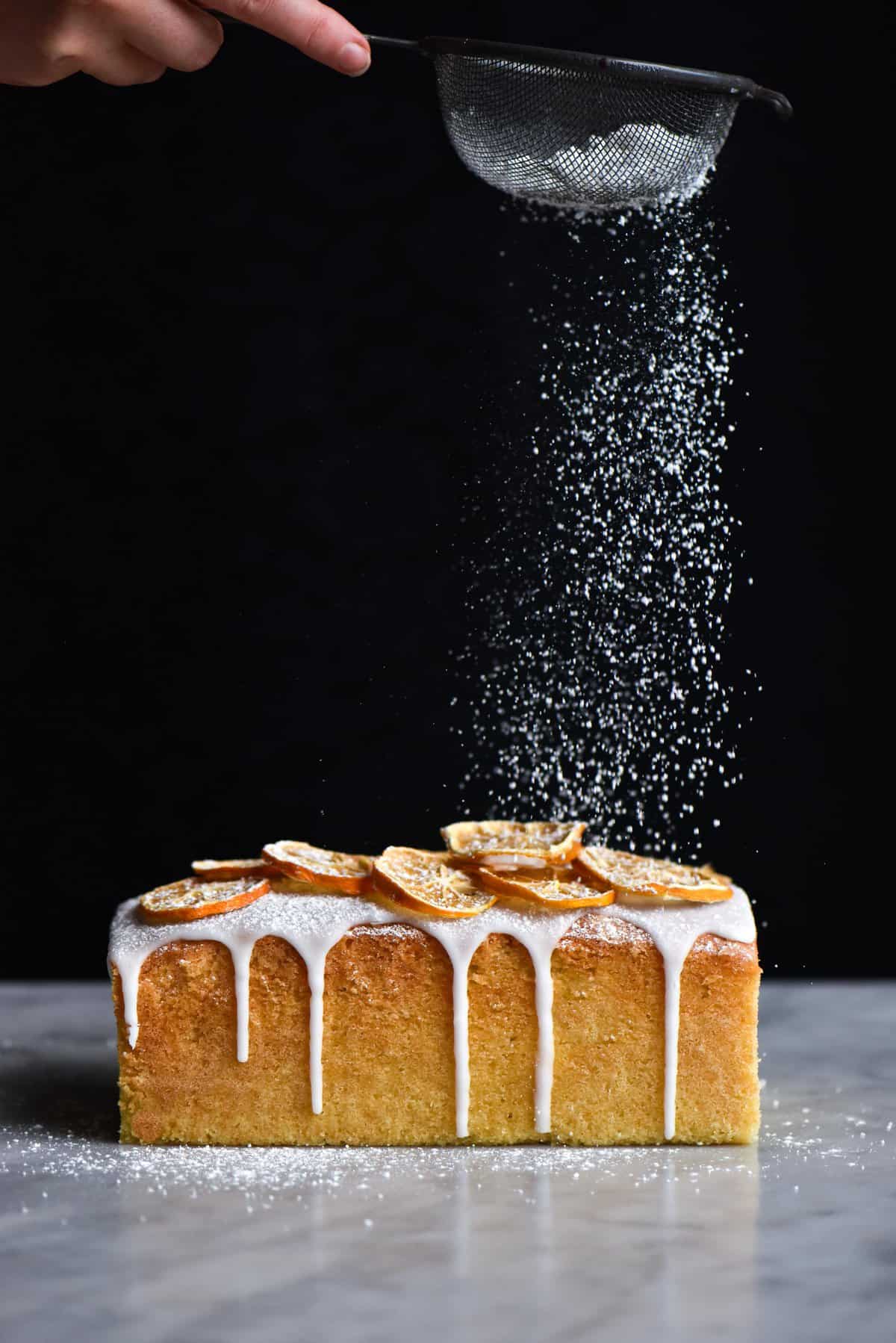 Brown butter chocolate buttercream
This brown butter chocolate buttercream is the icing of choice for my gluten free chocolate cake. It takes a little longer than regular buttercream, but the flavour payoff is truly worth the time.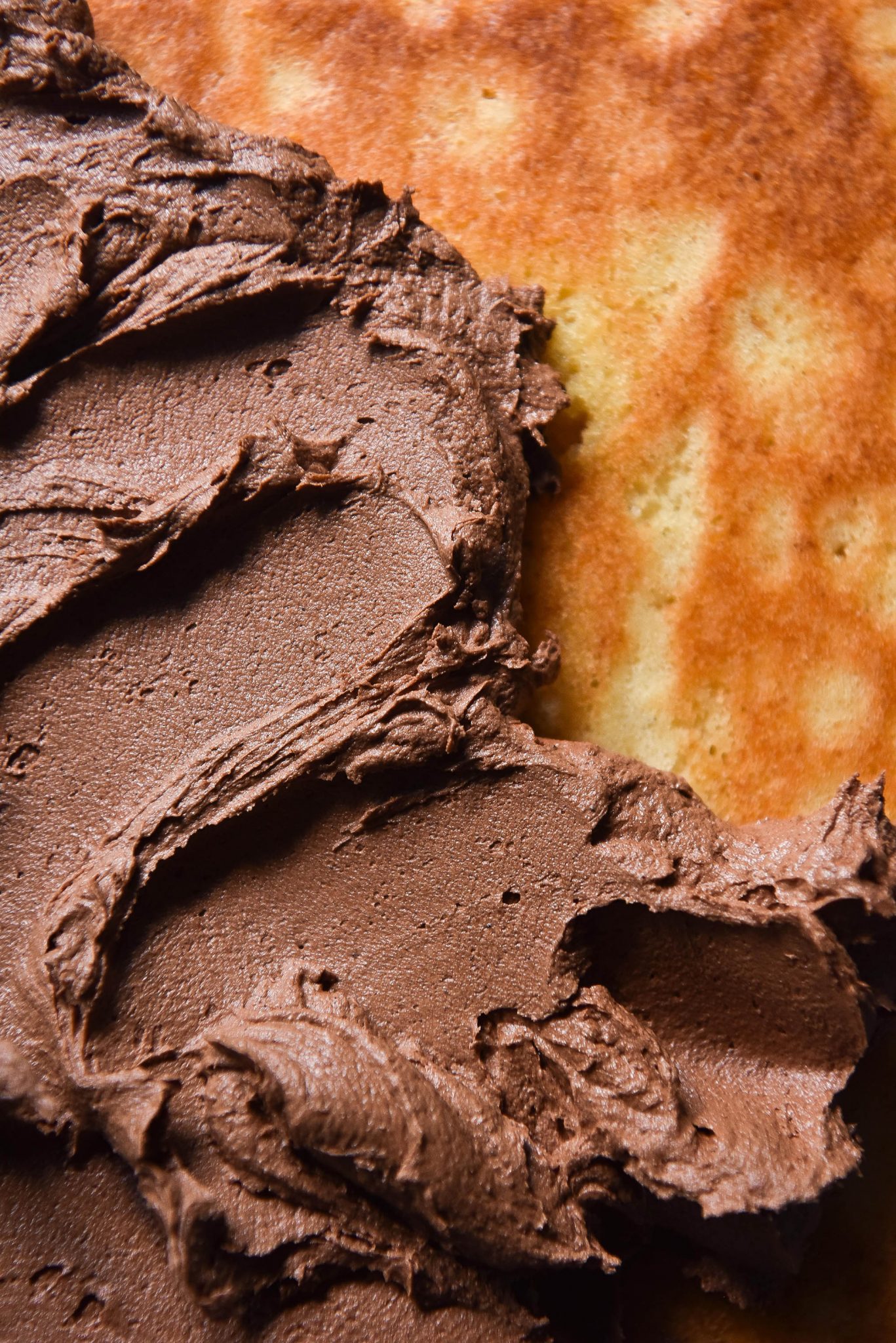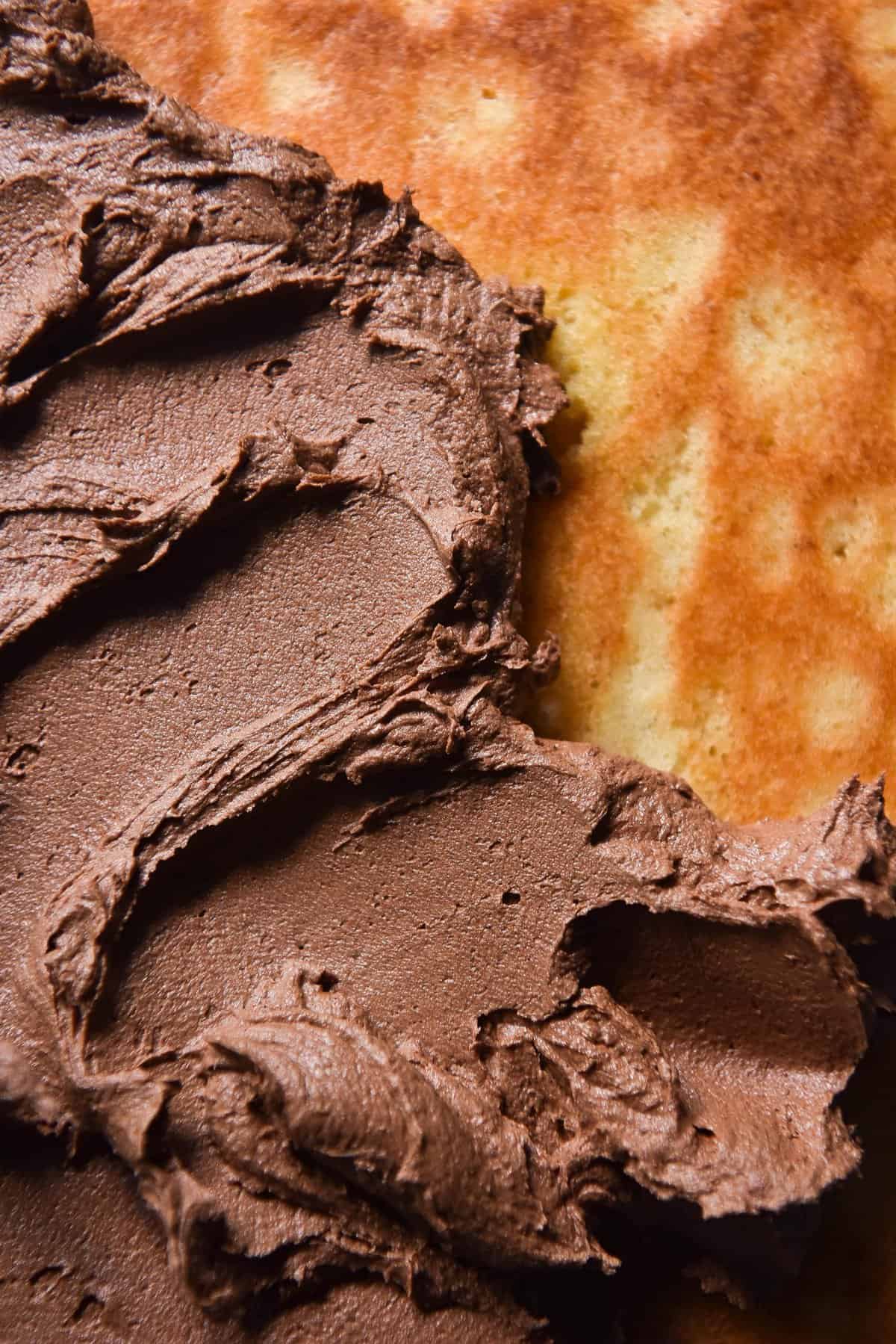 Gluten free cinnamon rolls
These delicious gluten free cinnamon rolls are xanthan gum free, nut free and low in lactose. They're the perfect low FODMAP dessert.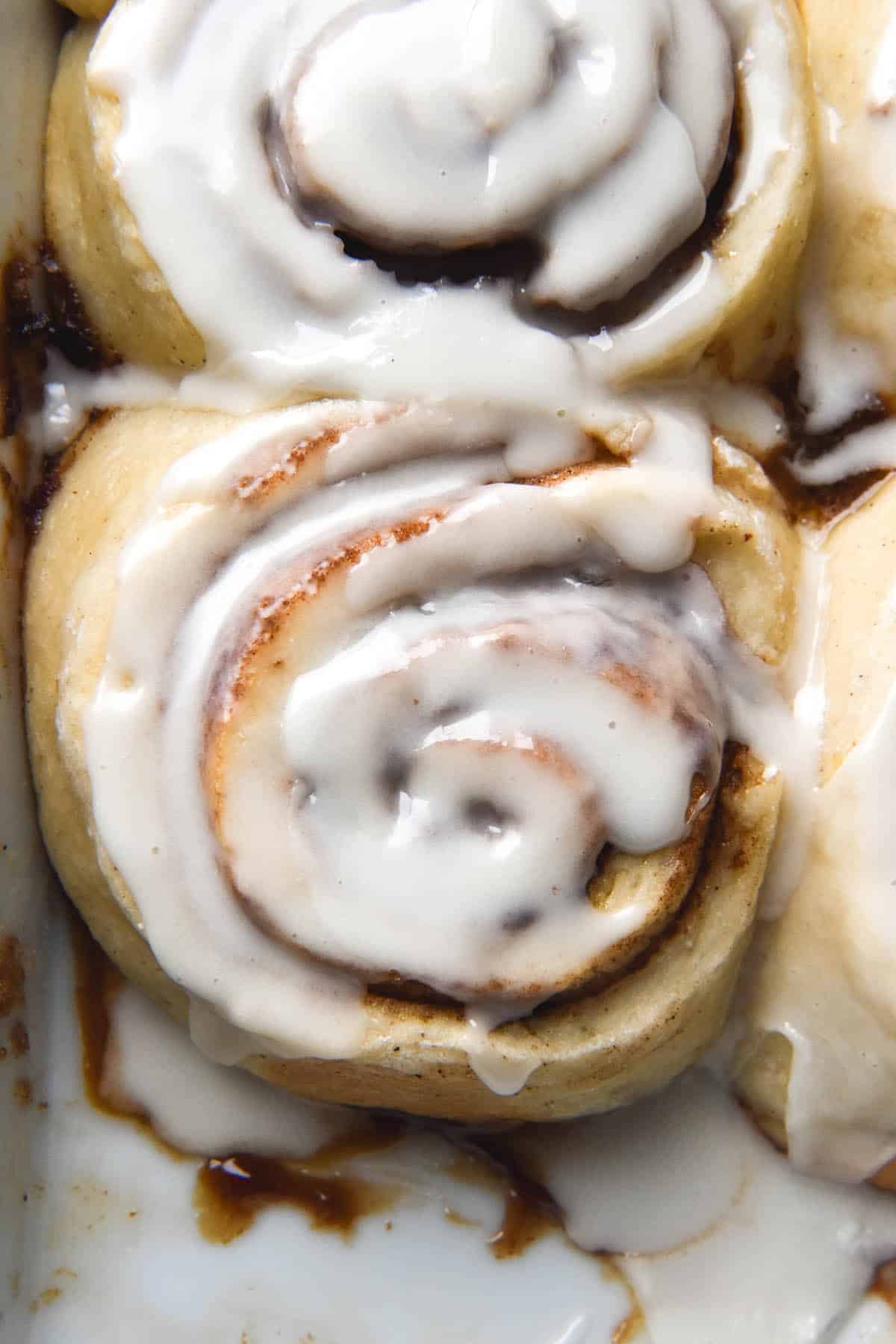 Grain free brownies
Butter and brownies = the best of friends. These grain brownies and I? Also the best of friends. If fudgy and delicious brownies are your thing, look no further.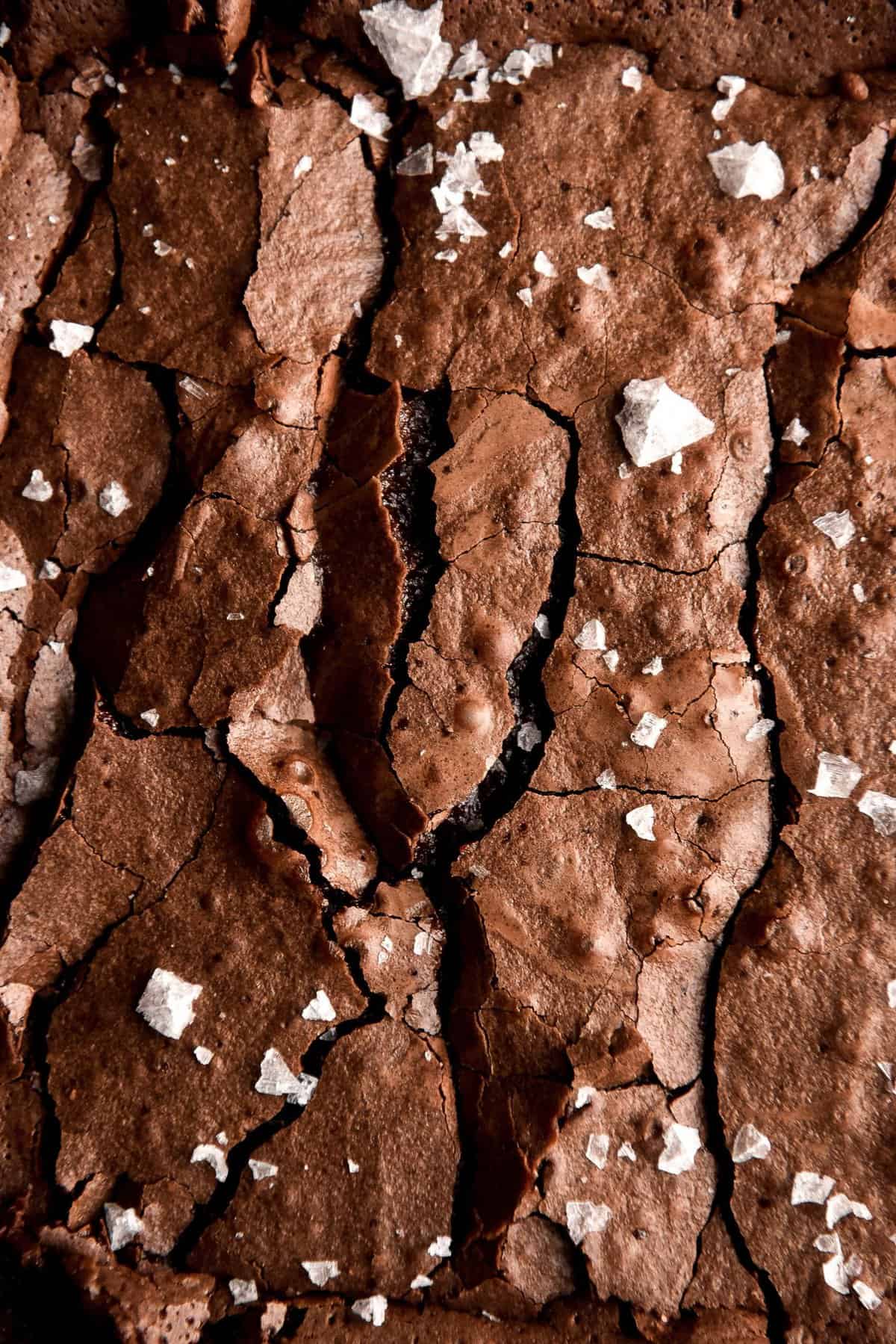 Gluten free fruit crumble
This gluten free fruit crumble can be used with any low FODMAP fruit you have on hand. I like to use a combination of strawberries and rhubarb, but blueberries would also be a treat.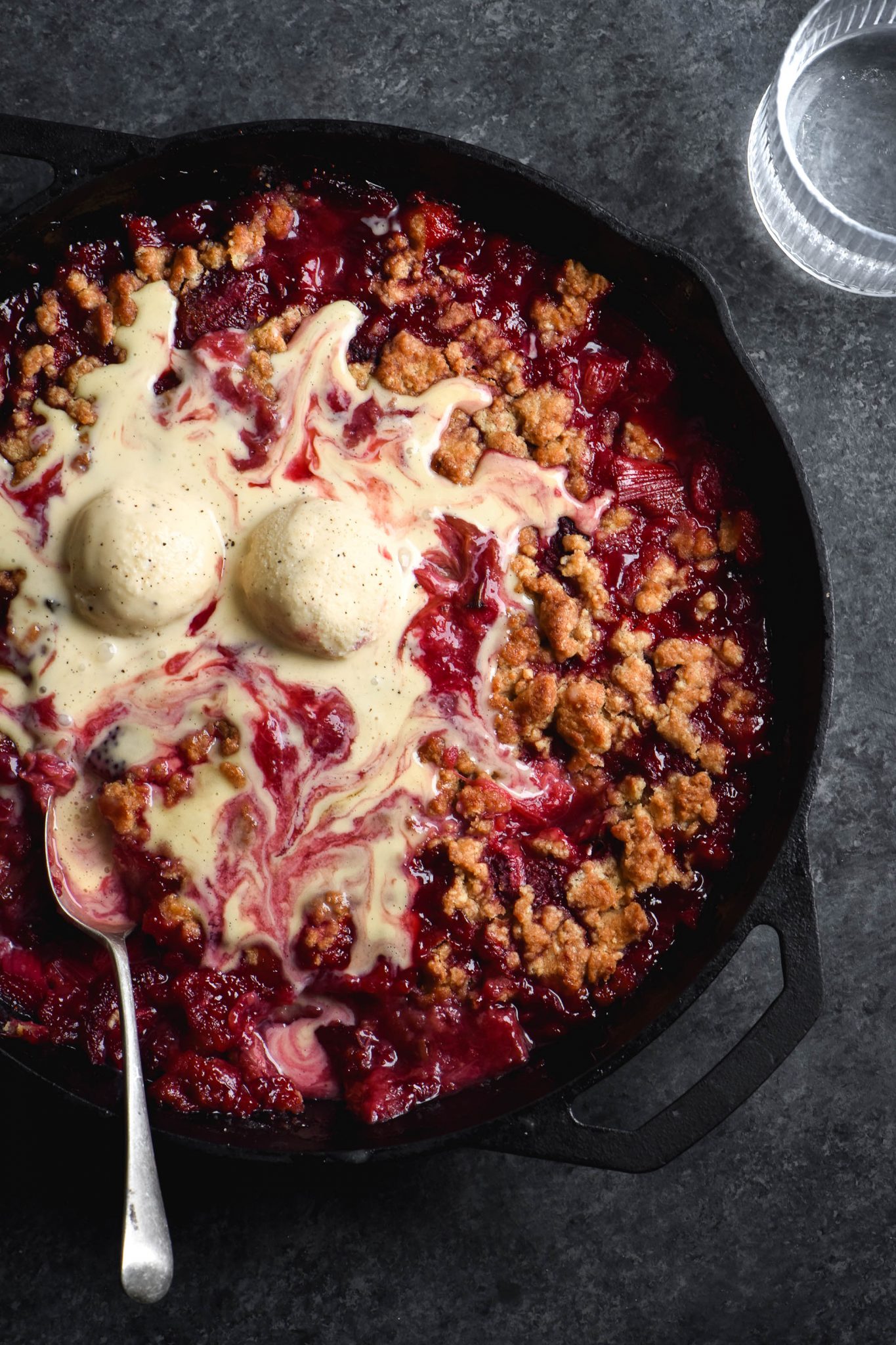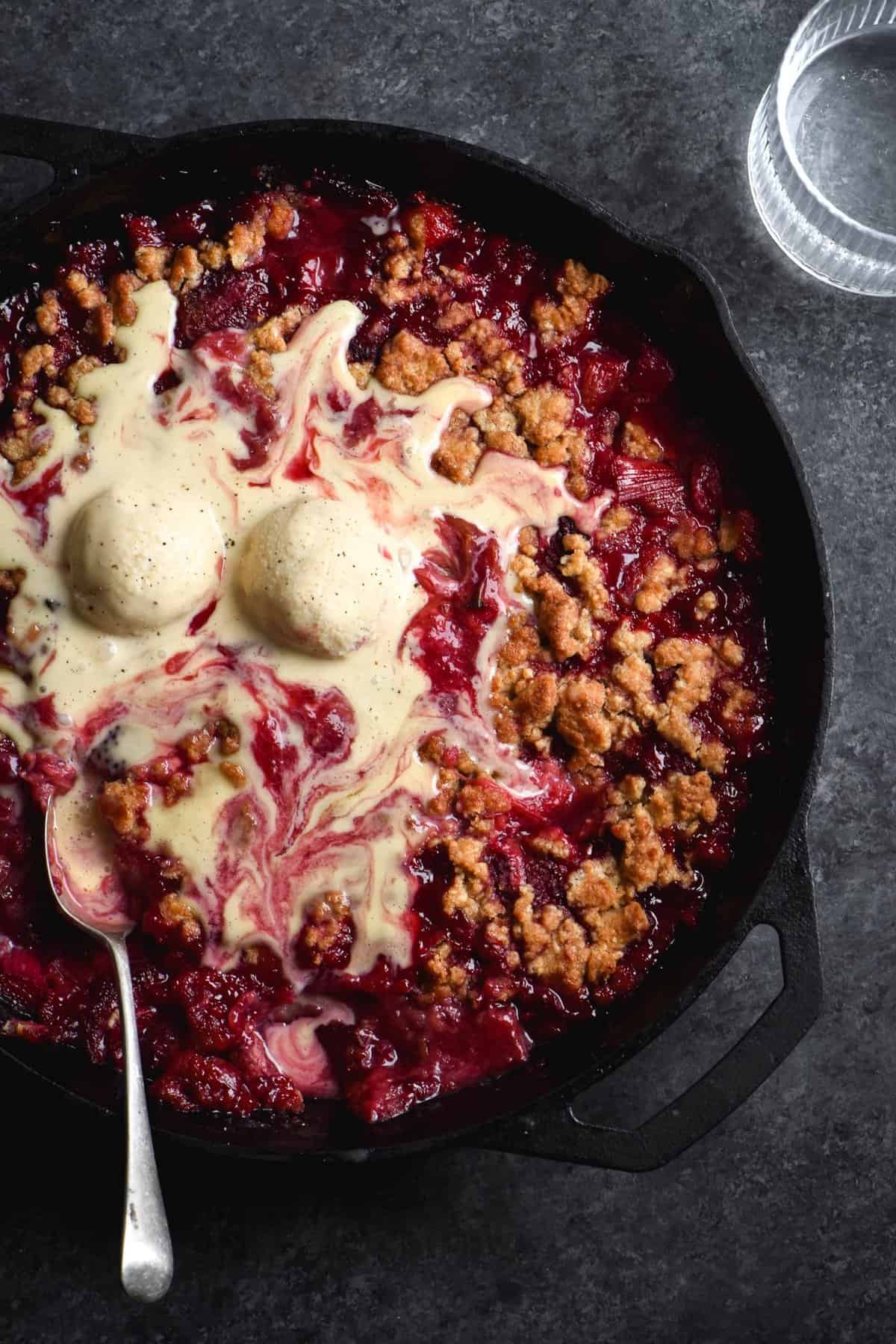 Gluten free Hedgehog slice
This gluten free Hedgehog slice uses homemade lactose free condensed milk and gluten free Graham crackers for a low FODMAP slice of heaven.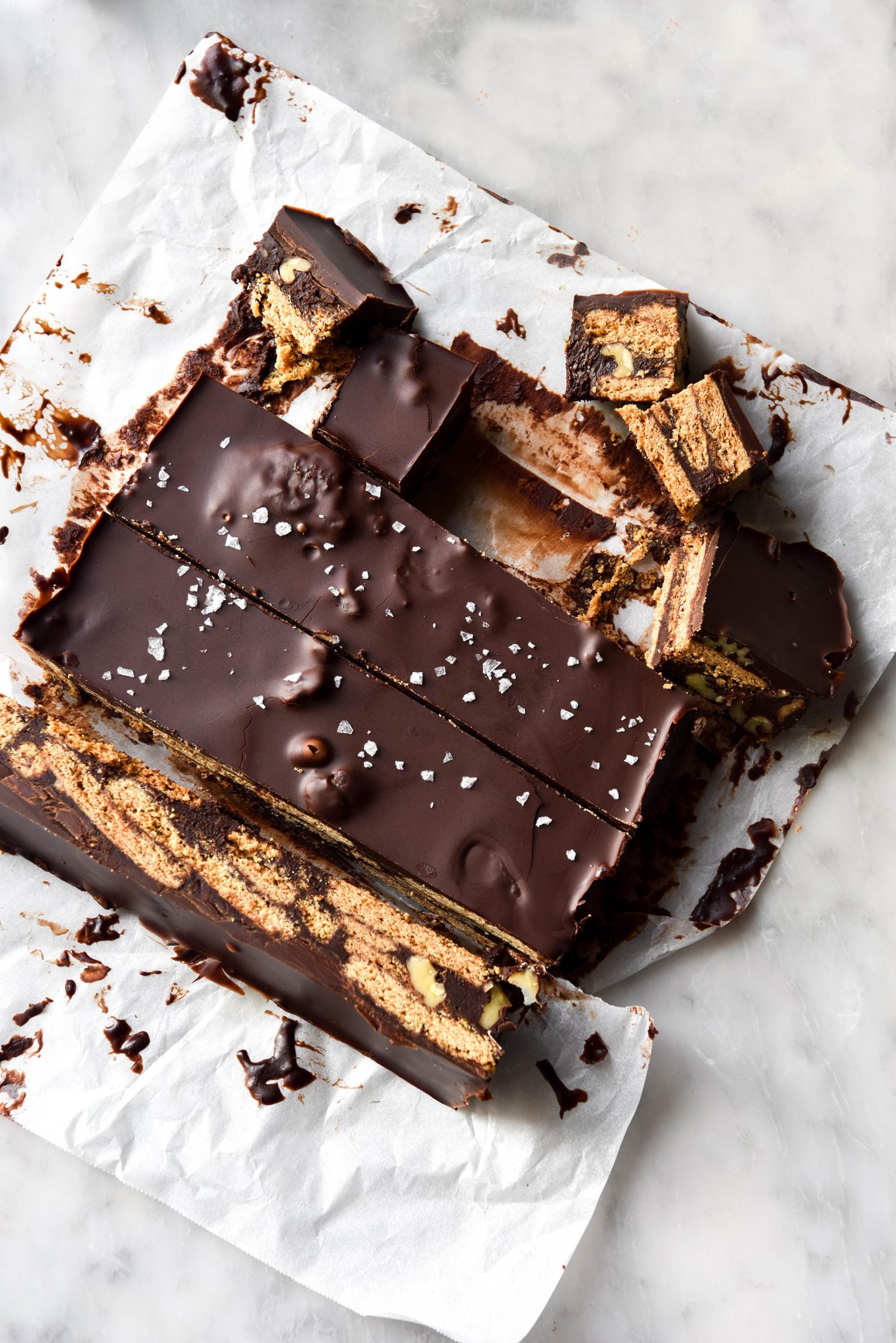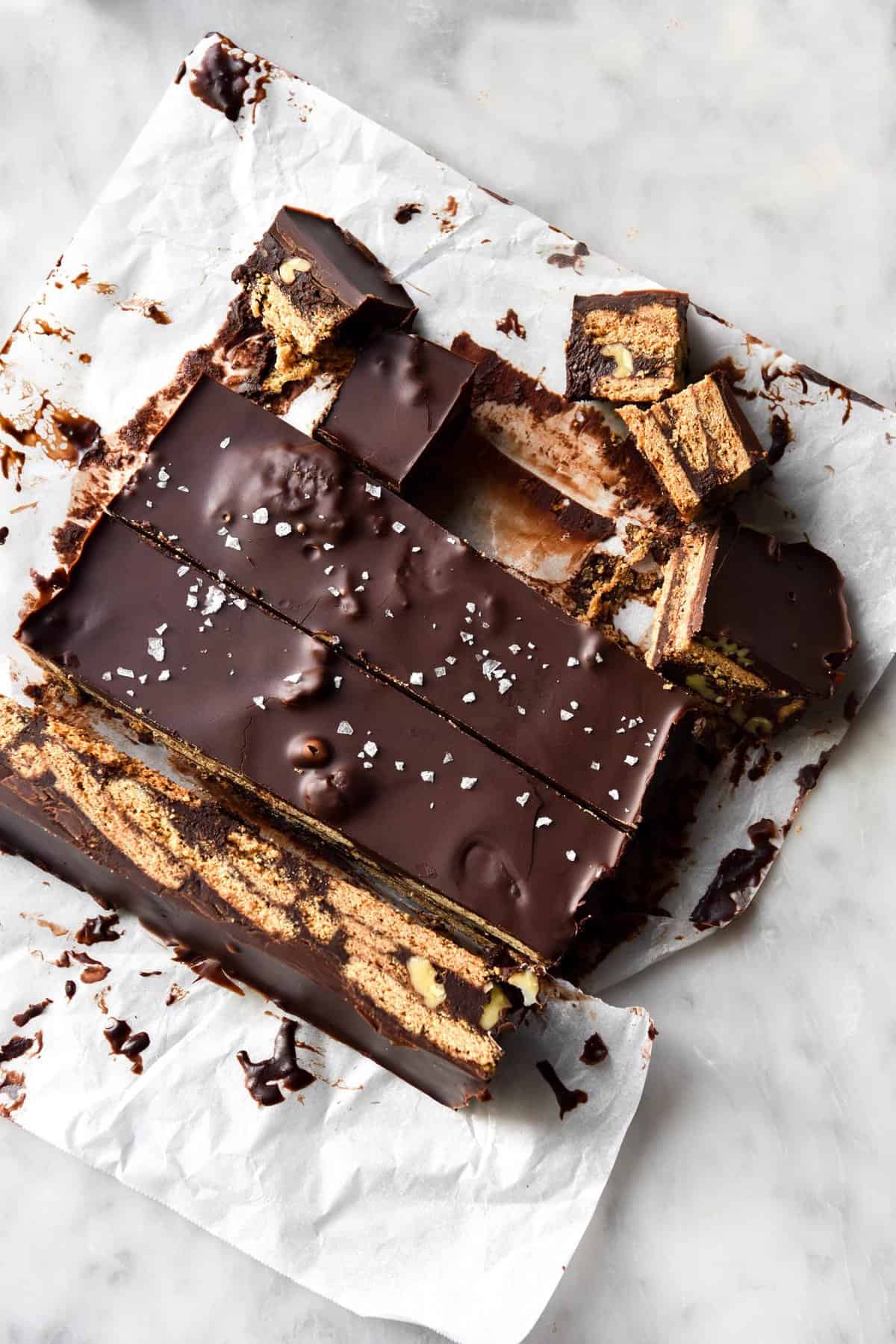 Low FODMAP, gluten free scones
These flaky, buttery gluten free scones took me forever and a day to perfect. They're finally here, and they are the low FODMAP butter recipe of your dreams.