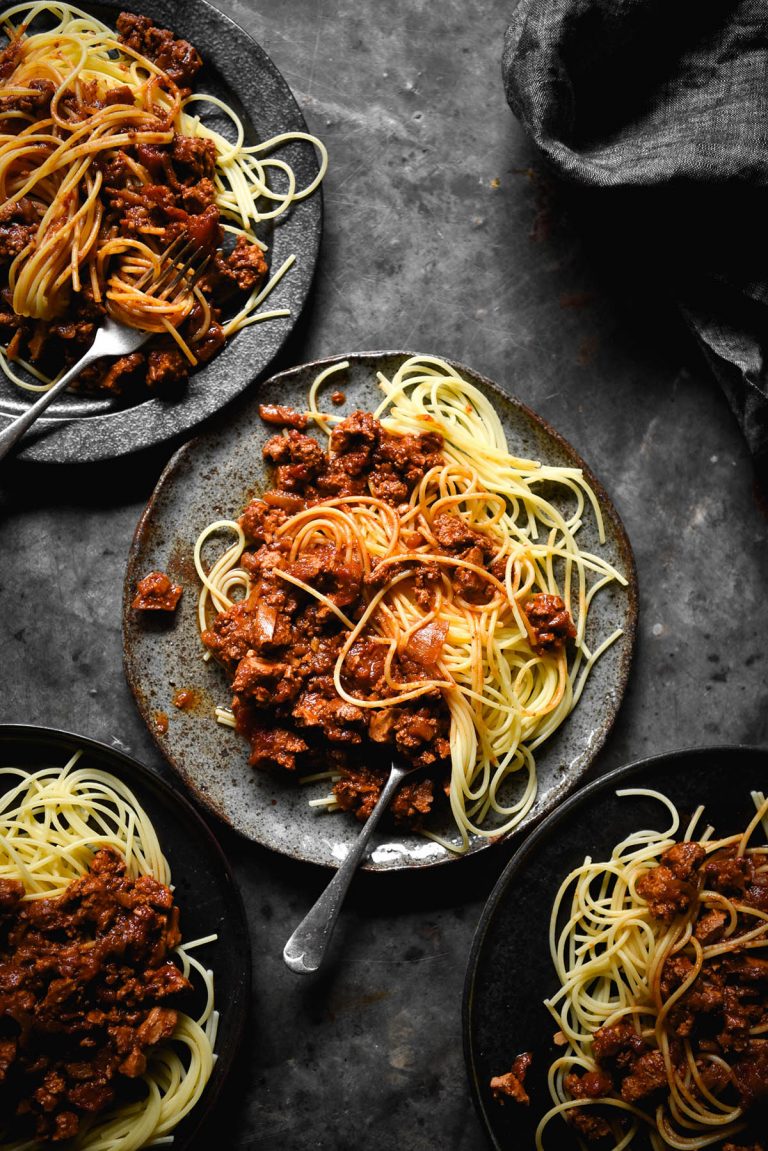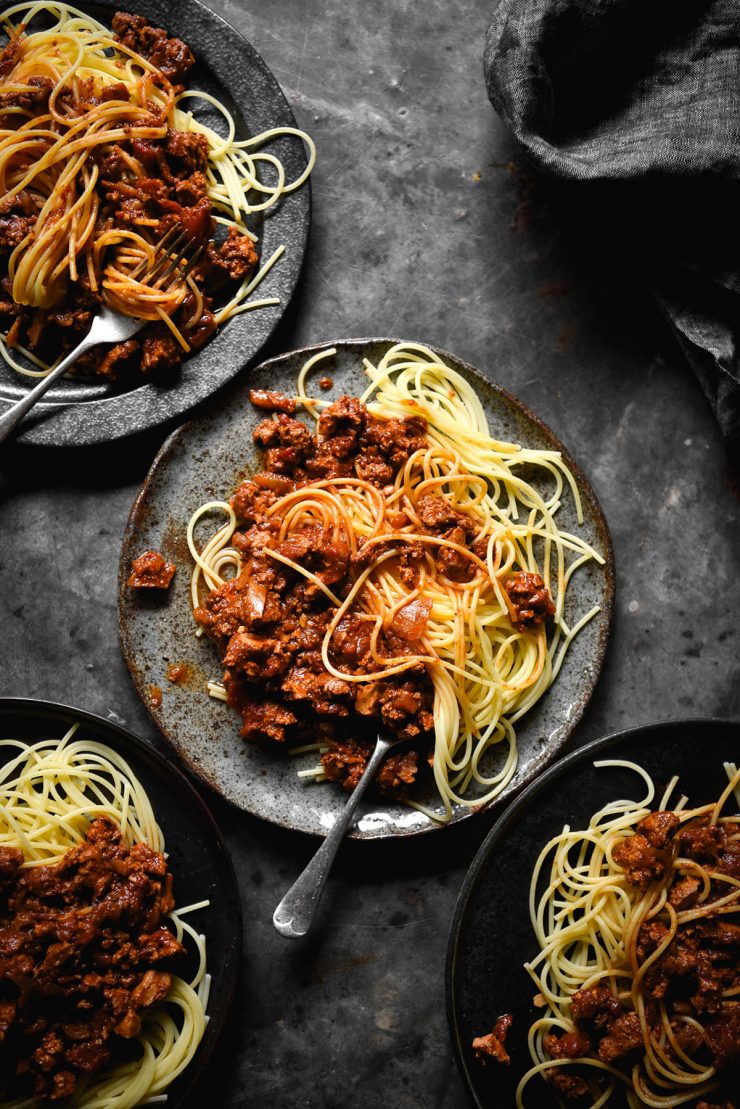 I am a tofu fan for life. I use it to make fish fingers, nuggets, low FODMAP hummus and everything in between. Today, though, I want to share my tofu ground beef recipes specifically. These are some of my favourite recipes because they're delicious, easy and undetectably tofu.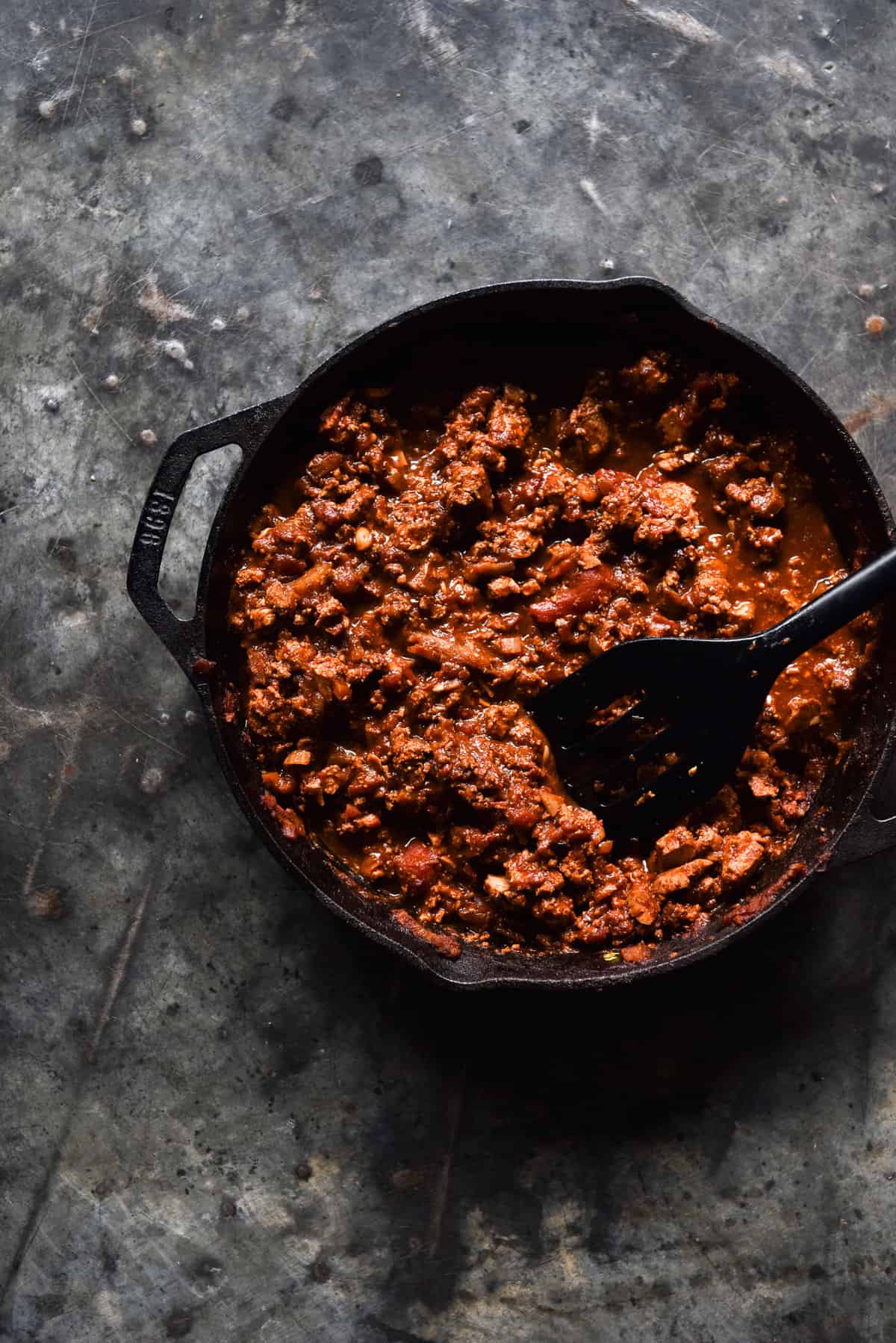 Tofu ground beef recipes
These recipes are all low FODMAP, vegetarian or vegan and gluten free. If you're not low FODMAP, feel free to add garlic and onion as you see fit. I hope these recipes can be enjoyed by everyone, not just the FODMAP community.
Personally, I think there are a few elements to consider when making tofu ground beef. These will ensure that your tofu beef is as good as it can be in taste and texture.
The first element is tofu preparation. I have been making and eating tofu for years, and I have settled on this method for tofu prep. It creates an airy texture that expels liquid easily and breaks off into those mince meat like chunks.
How to make tofu ground beef
So, what is the method? It's simple. I freeze the tofu in the packet, then defrost it by boiling it in salted water. If you keep a few packs of tofu in the freezer, this is easy enough to do.
Once the tofu is thoroughly boiled, it should feel light and airy. The corners of the block may flick upwards or they may not.
Place the tofu on a cooling rack to cool to a hand comfortable temperature. When it is, wring out any excess water from the block. It should expel easily compared to a solid block of tofu.
Now your tofu is ready to use. In this instance, we're crumbling it up into small, ground beef sized pieces. This is easily done with your hands.
Of course, you can skip all of the above and just crumble a block of firm tofu. However, I really do think the springy, chewy pieces that result from this method emulate beef mince really nice. The tofu is also salted from the inside thanks to the boiling liquid which is an added bonus.
You could even go all out and use a vegan 'beef' stock to boil the tofu. In Australia, Massel brand makes a vegan 'beef' stock (in both powder and cube form) that is also low FODMAP.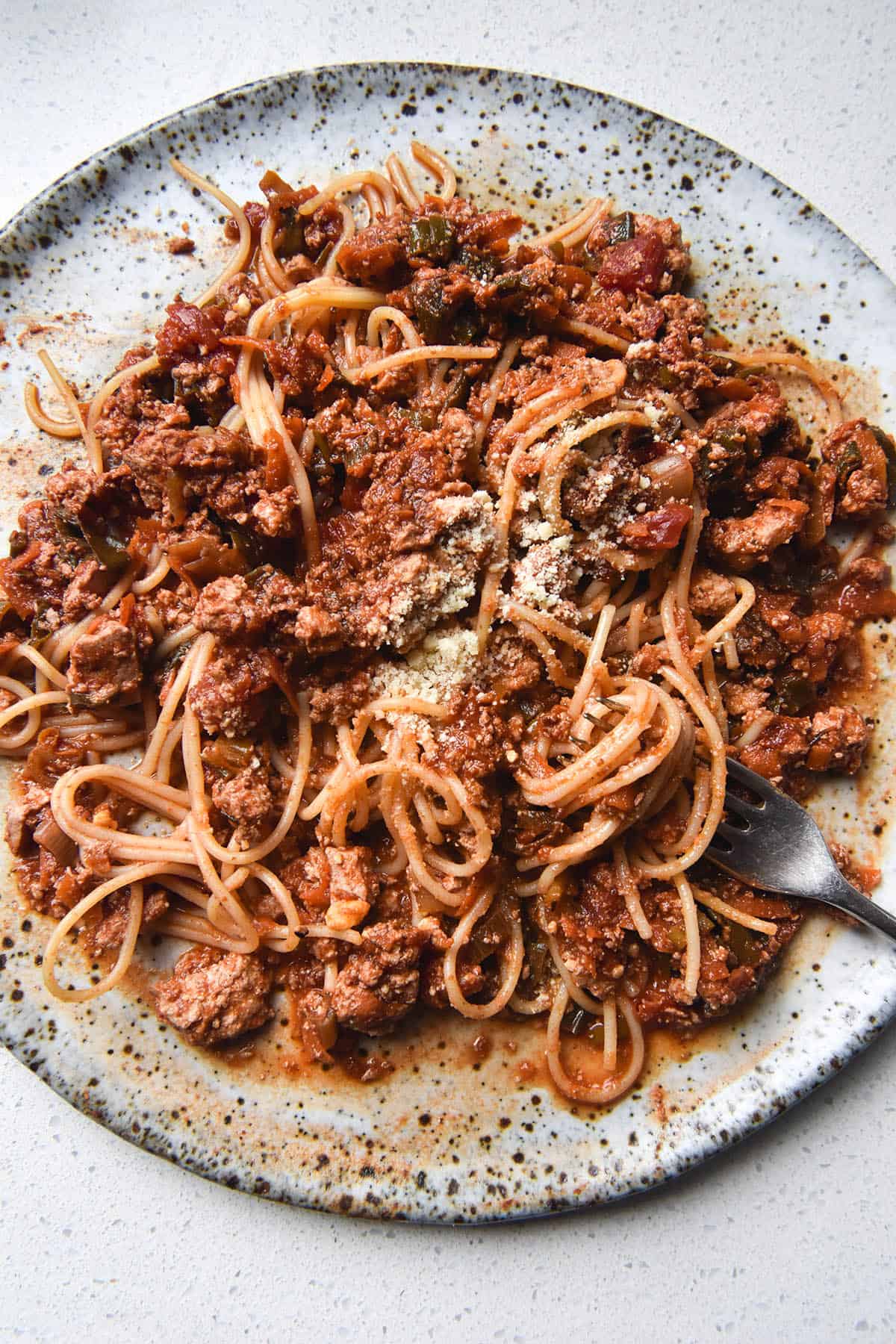 Flavouring your tofu beef mince
This is the second critical aspect of making tofu beef mince. Tofu alone has no fat and not much flavour. Ground beef mince, on the other hand, contains fat and flavour, namely umami. To emulate ground beef mince, we need to add some fat in the form of oil and some umami.
Examples of vegetarian umami sources include:
Seaweeds
Miso paste (make sure it's gluten free if it needs to be)
Nutritional yeast
Aged cheeses (see this list for vegetarian cheeses in Australia)
Tomato paste and sundried tomatoes
Tamari and gluten free soy sauce (or regular soy sauce, if you don't need it be gluten free)
Truffle oil
Red wine
Mushrooms (see section below)
Vegetarian oyster sauce and vegetarian fish sauce (check the labels to ensure FODMAP)
MSG (if you don't want to use it, don't use it. Simple).
Tofu ground beef recipes
Now that we have discussed my method, let's put it into practice. The recipes below are all tofu based and use some of the umami boosters above. They're meaty and delicious without containing any meat at all. The vegetarians are all gluten free and either vegetarian or vegan. I hope you love them as much as I do.
Vegan bolognese (low FODMAP)
This low FODMAP tofu bolognese is my original tofu ground beef recipe, and probably my favourite. This mince recipe was the inspiration and base for most of the recipes in this list. It's also just a delicious and simple weeknight dish that tastes every bit as I remember.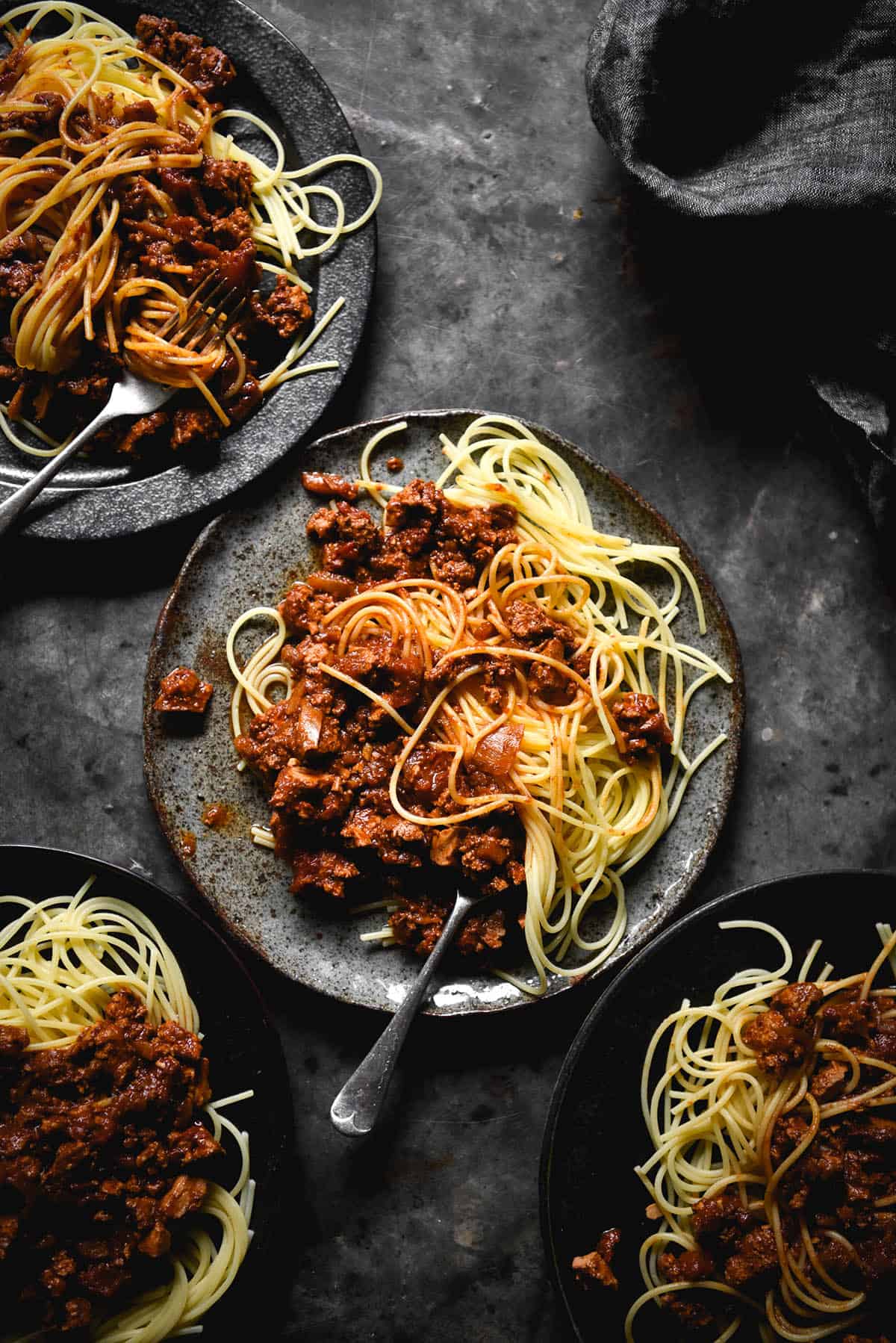 Vegan, gluten free low FODMAP lasagne
Because everybody deserves a good lasagne in their life. Better yet? You can also use my low FODMAP Nomato sauce for a lower histamine, lower FODMAP and tomato free lasagne (if you need it).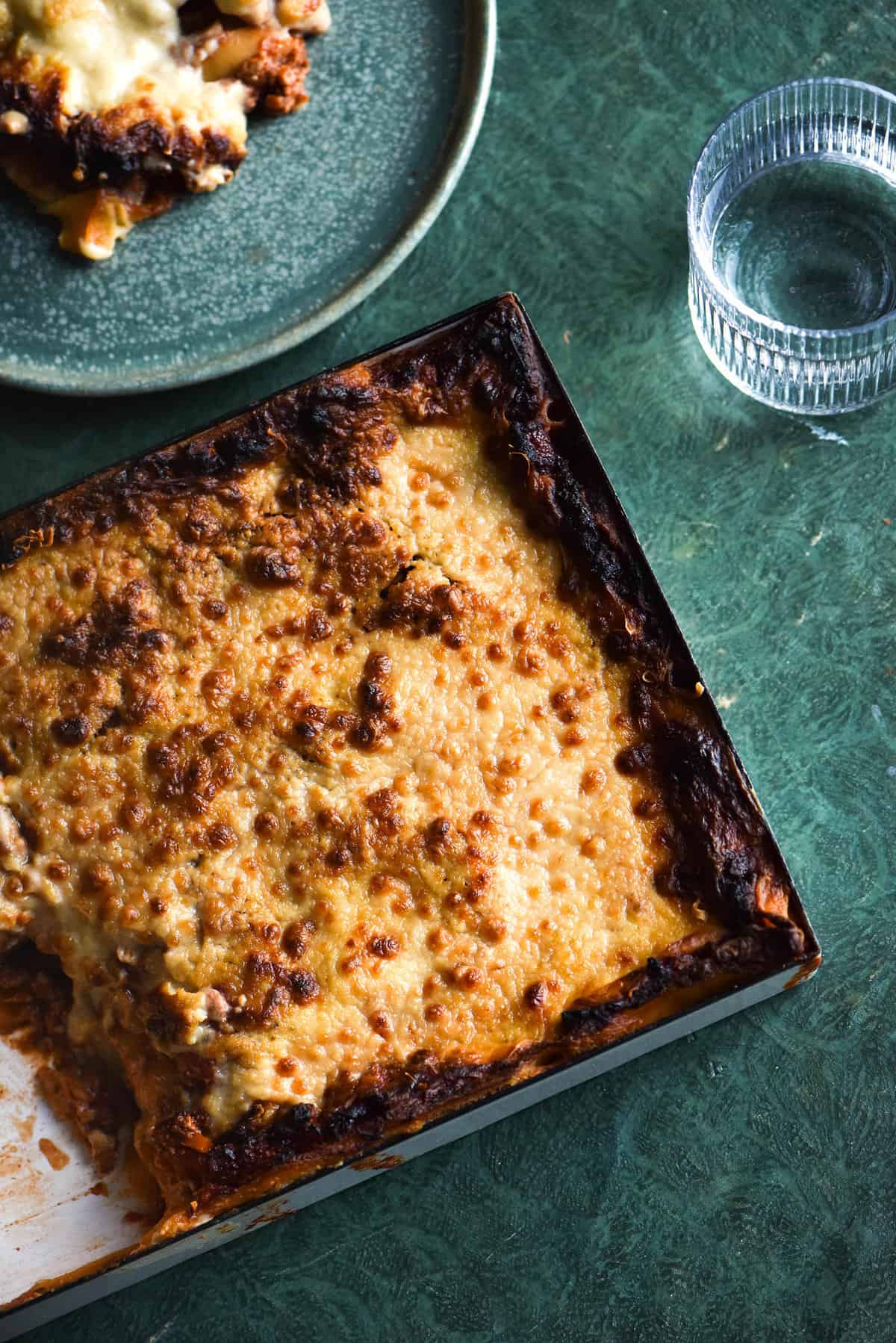 Vegetarian lasagne (gluten free, low FODMAP)
The vegetarians deserve a lasagne, too, you know? This version uses a cheese based bechamel and some roasted vegetables to amp up the flavour. I love having this in my freezer for those days when I can't be bothered.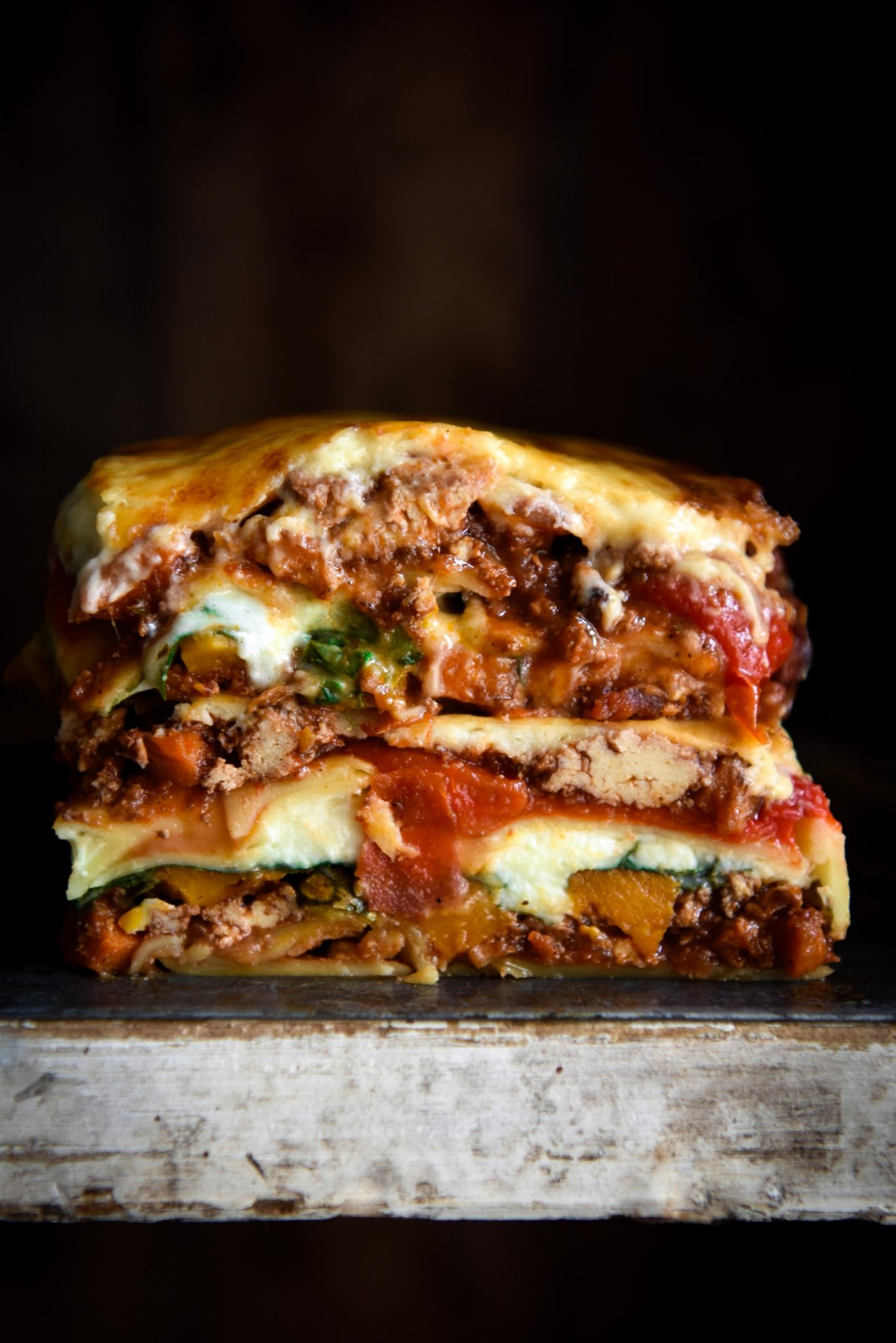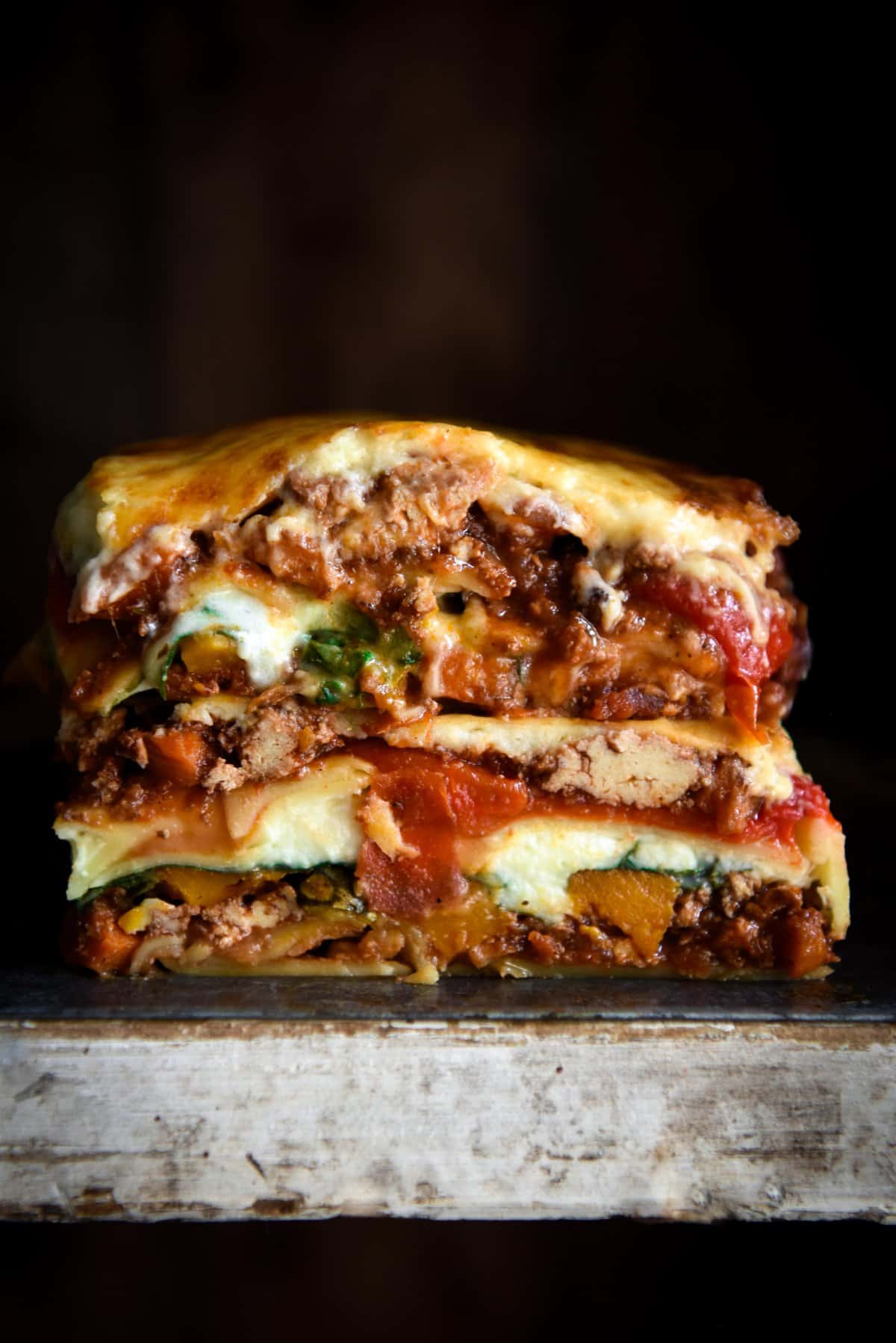 Vegan Shepherd's Pie (low FODMAP)
I love this Shepherd's pie recipe as much as my cat does. It's low FODMAP, gluten free and vegan without the cheesy mash topping. There's also an option to use tater tots for a speedier weeknight meal.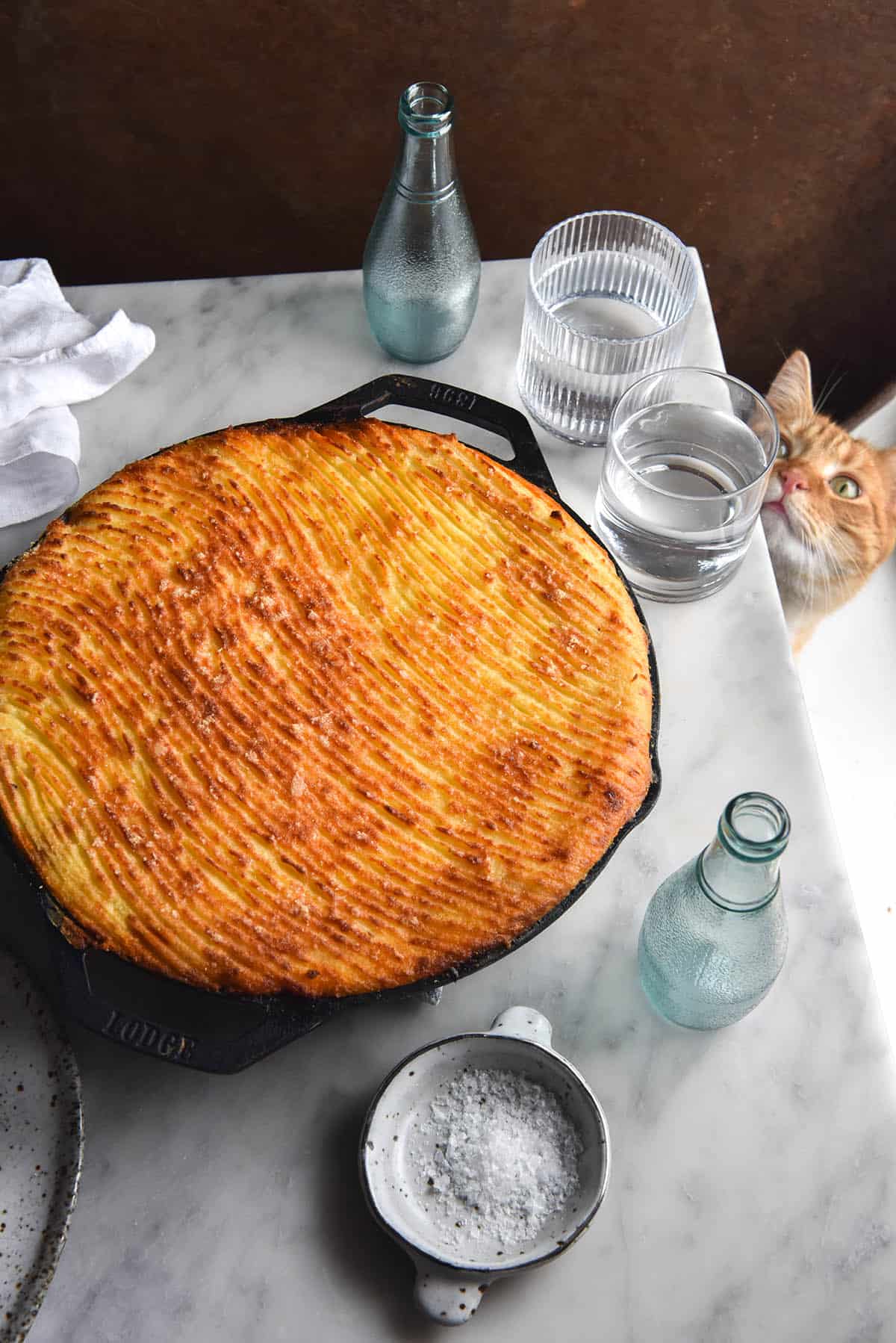 Tofu Larb (low FODMAP)
Larb is traditionally made with chicken mince, but it can also be made with ground beef. This version, of course, uses tofu instead. It makes a super refreshing summer meal.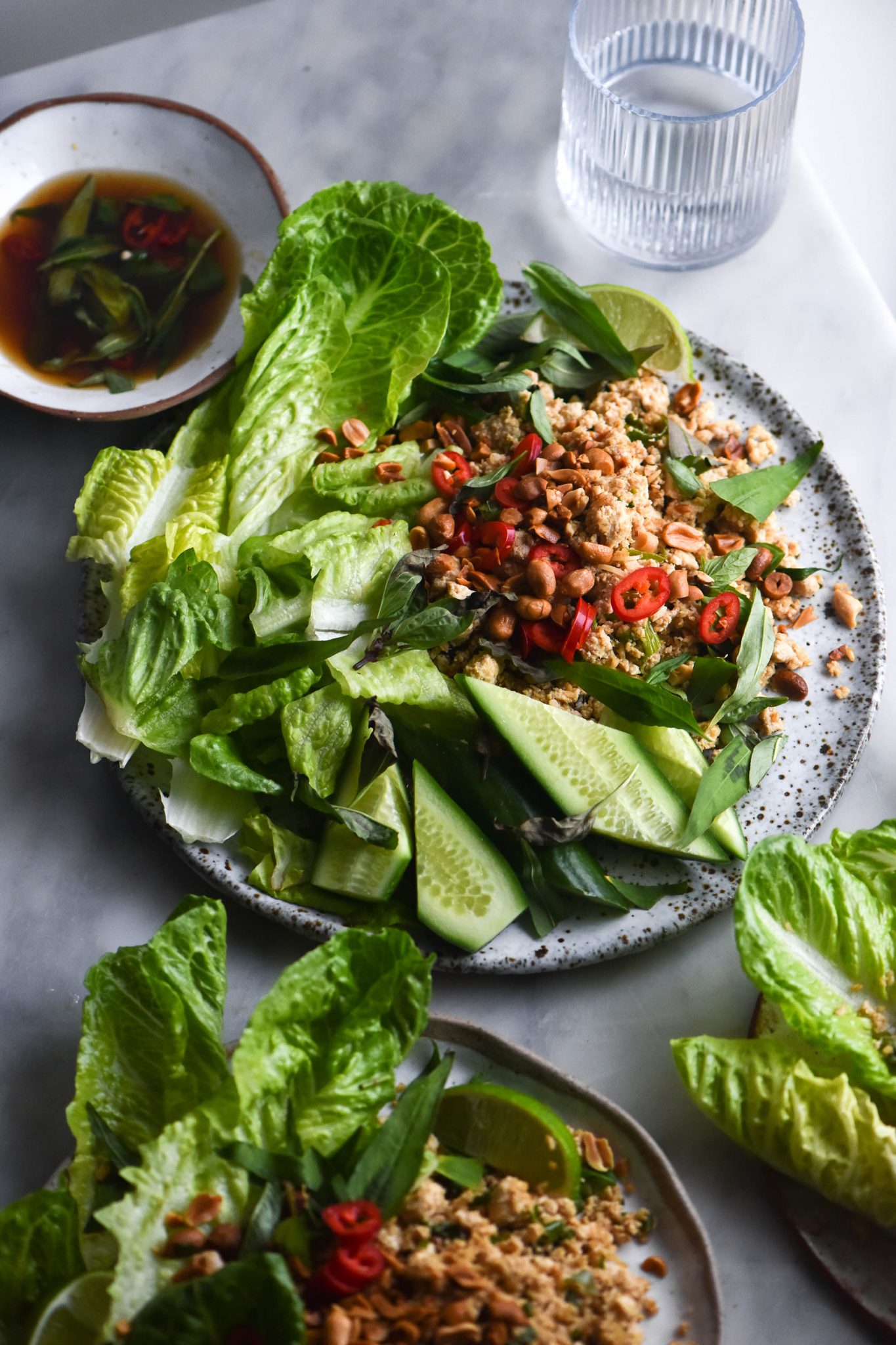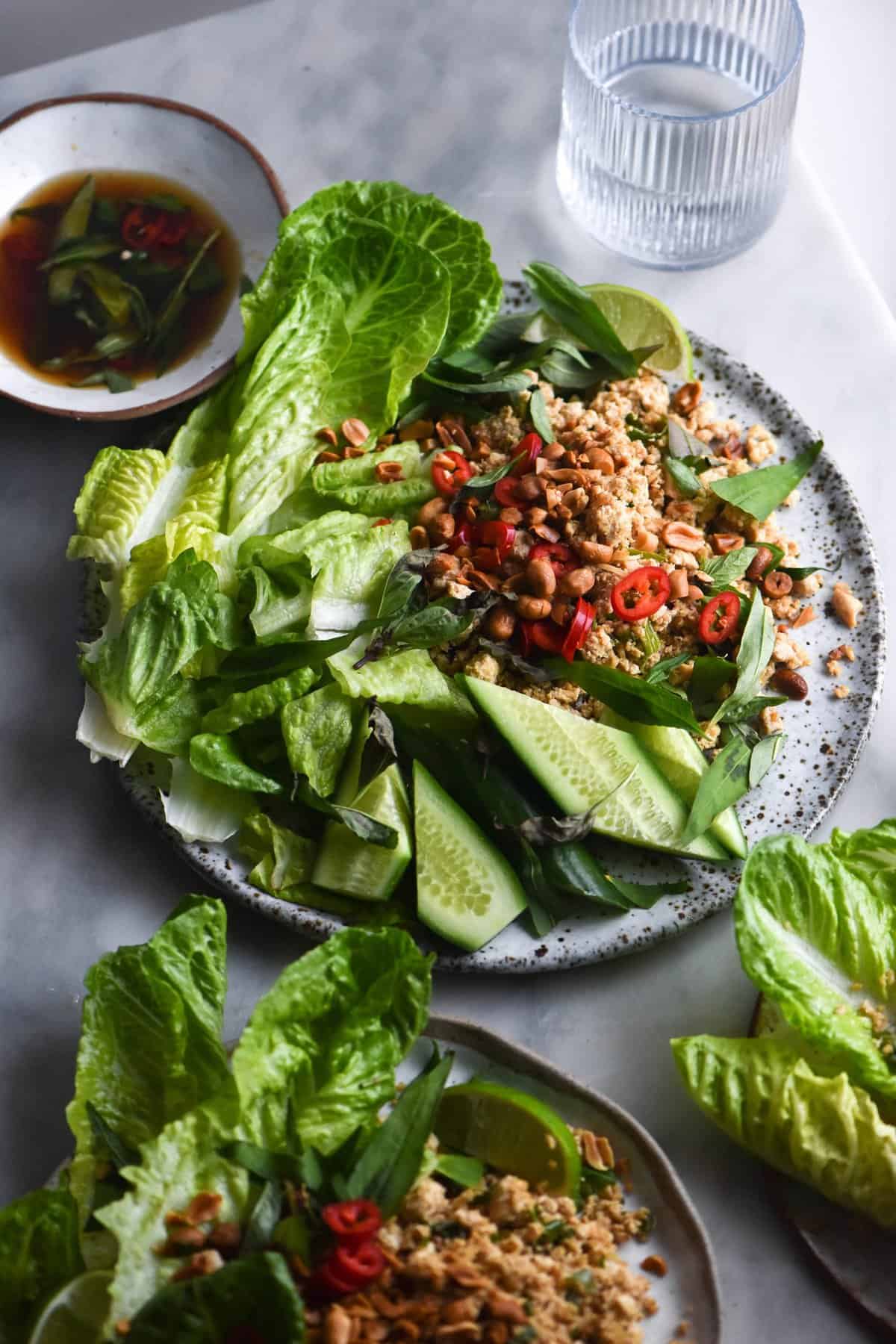 Low FODMAP vegetarian enchiladas
Like the Shepherd's Pie, these gluten free and low FODMAP enchiladas are easily vegan if you use a vegan cheese on top. The insides are 100% vegan, baby,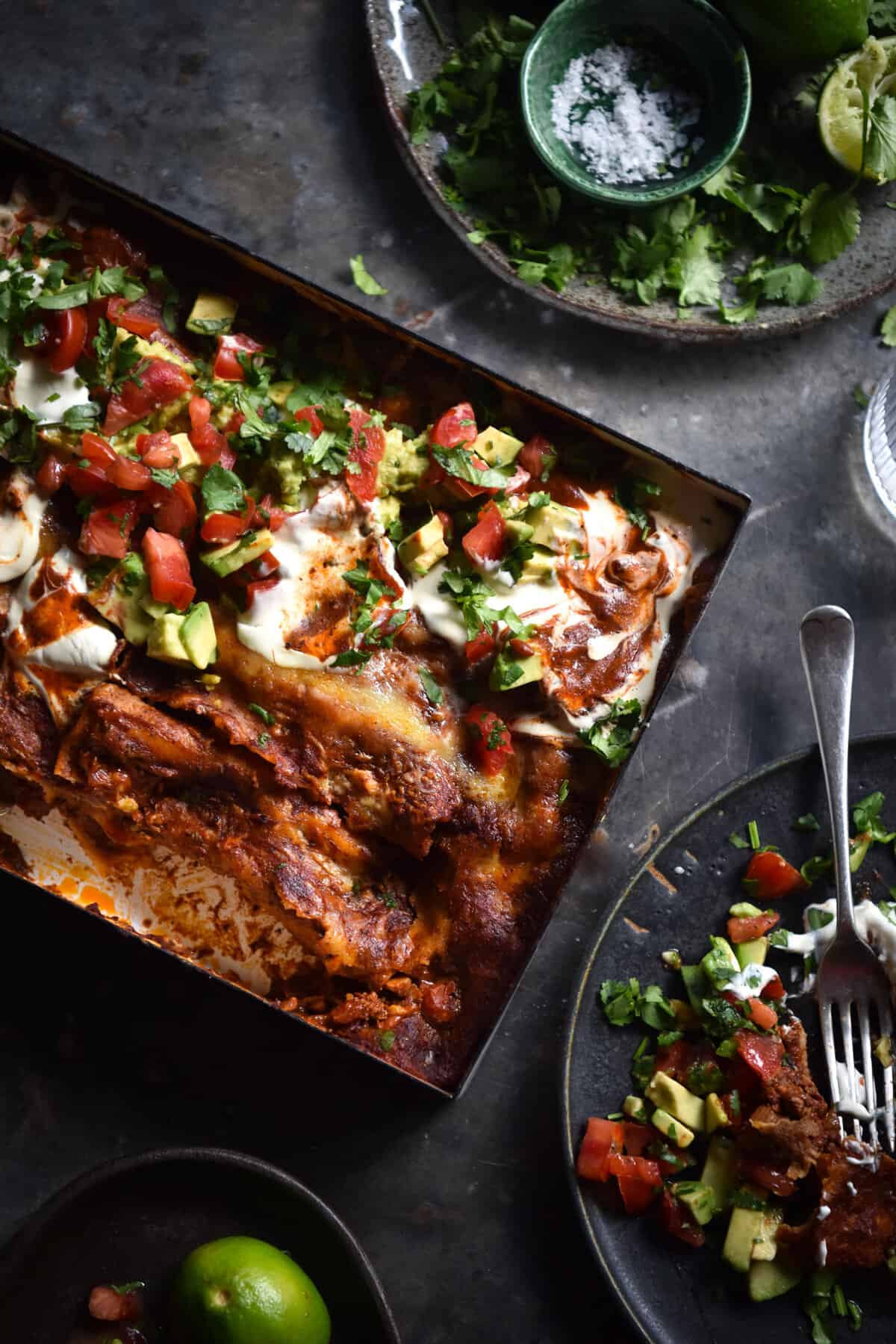 Tofu meatballs (vegan, low FODMAP)
These little tofu meatballs are low FODMAP, vegan and gluten free. They're a great way to use tofu beef mince that can be frozen or made for meal prep.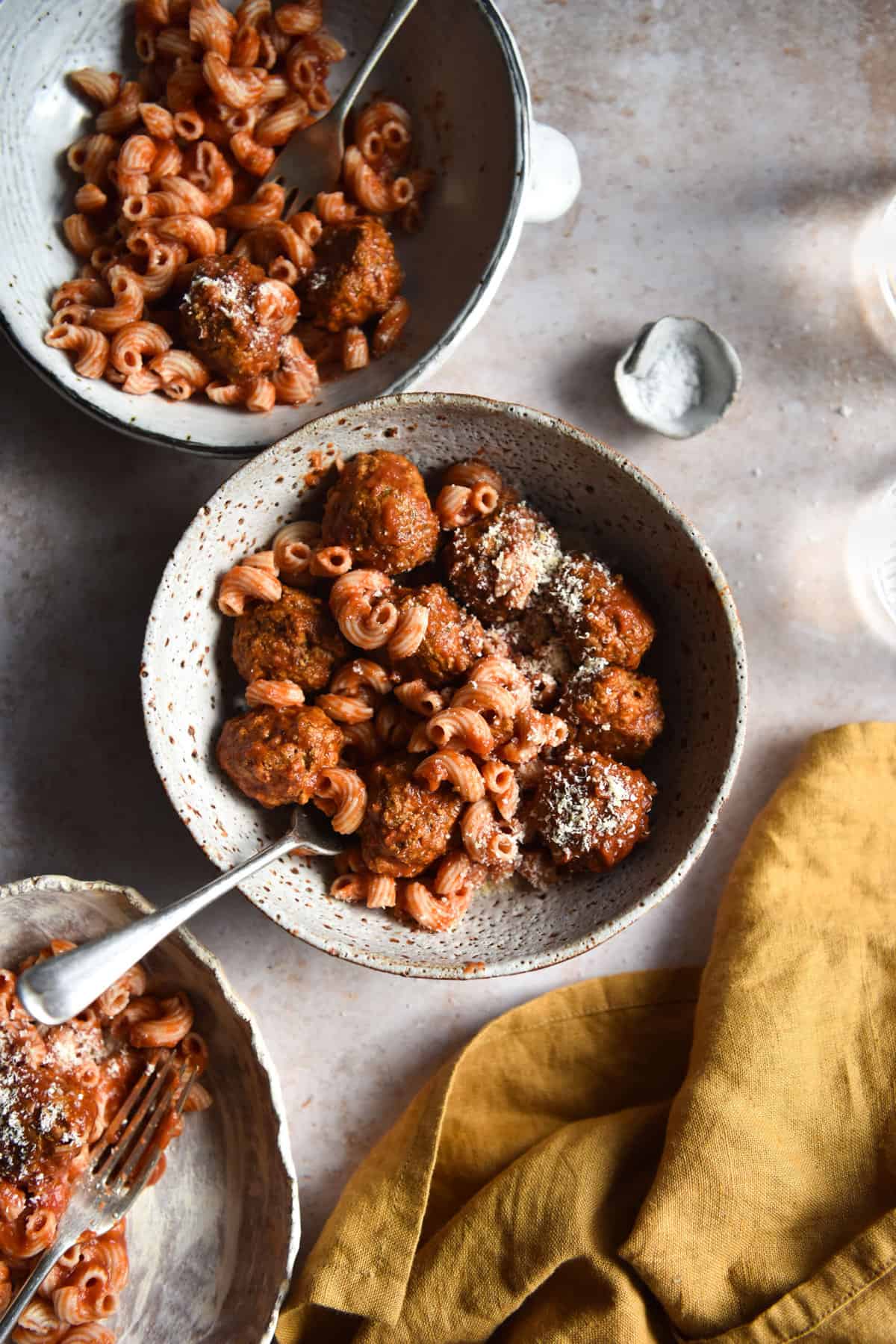 Vegan, gluten free sausages
These tofu sausages are my pride and joy. Generally speaking, most vegan sausages on the market are made with vital wheat gluten or legumes (along with garlic and onion). This makes them off limits for someone like me with malabsorption issues. These low FODMAP tofu sausages tick all the boxes and then some. They're a litttle fiddly to make, but incredibly delicious.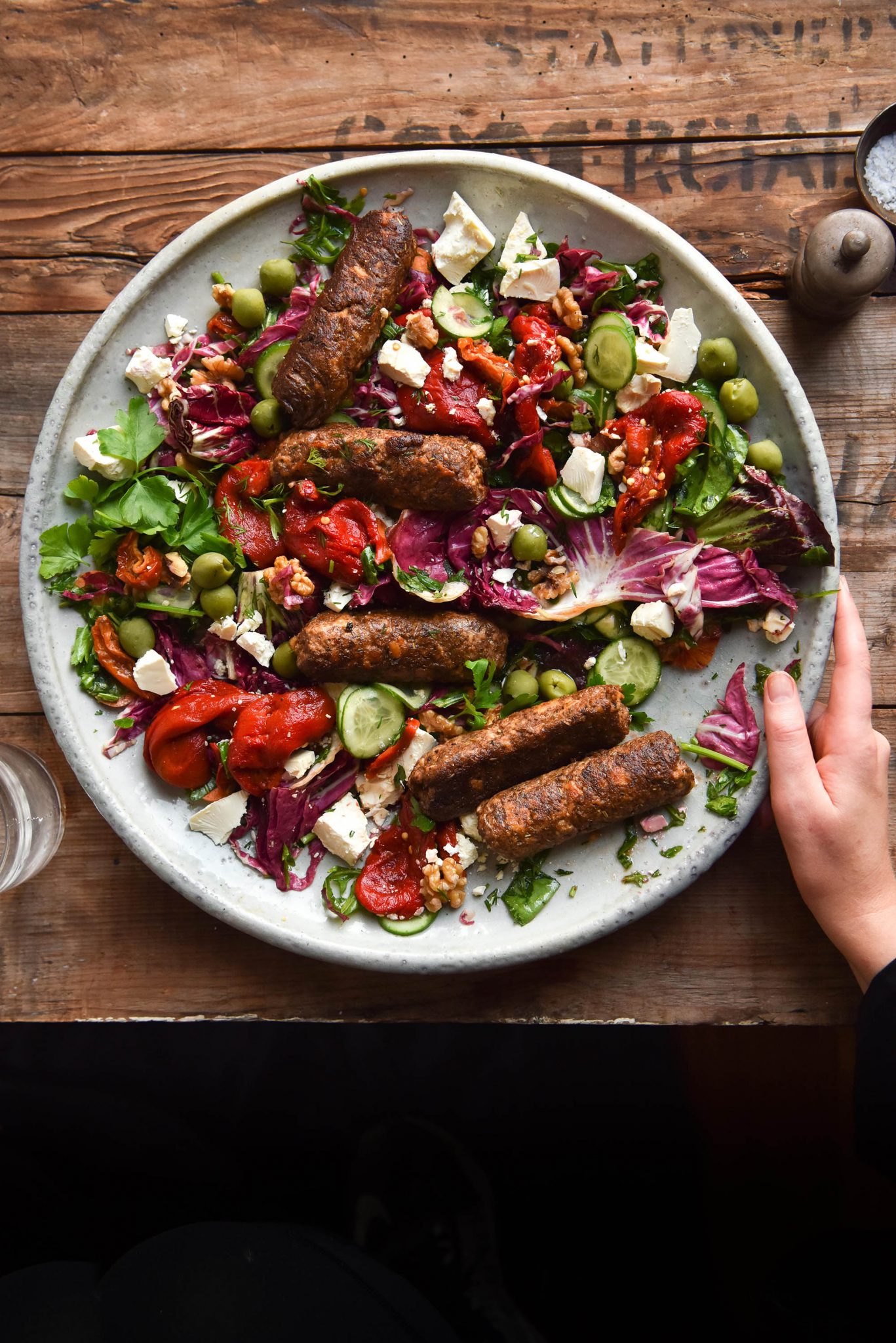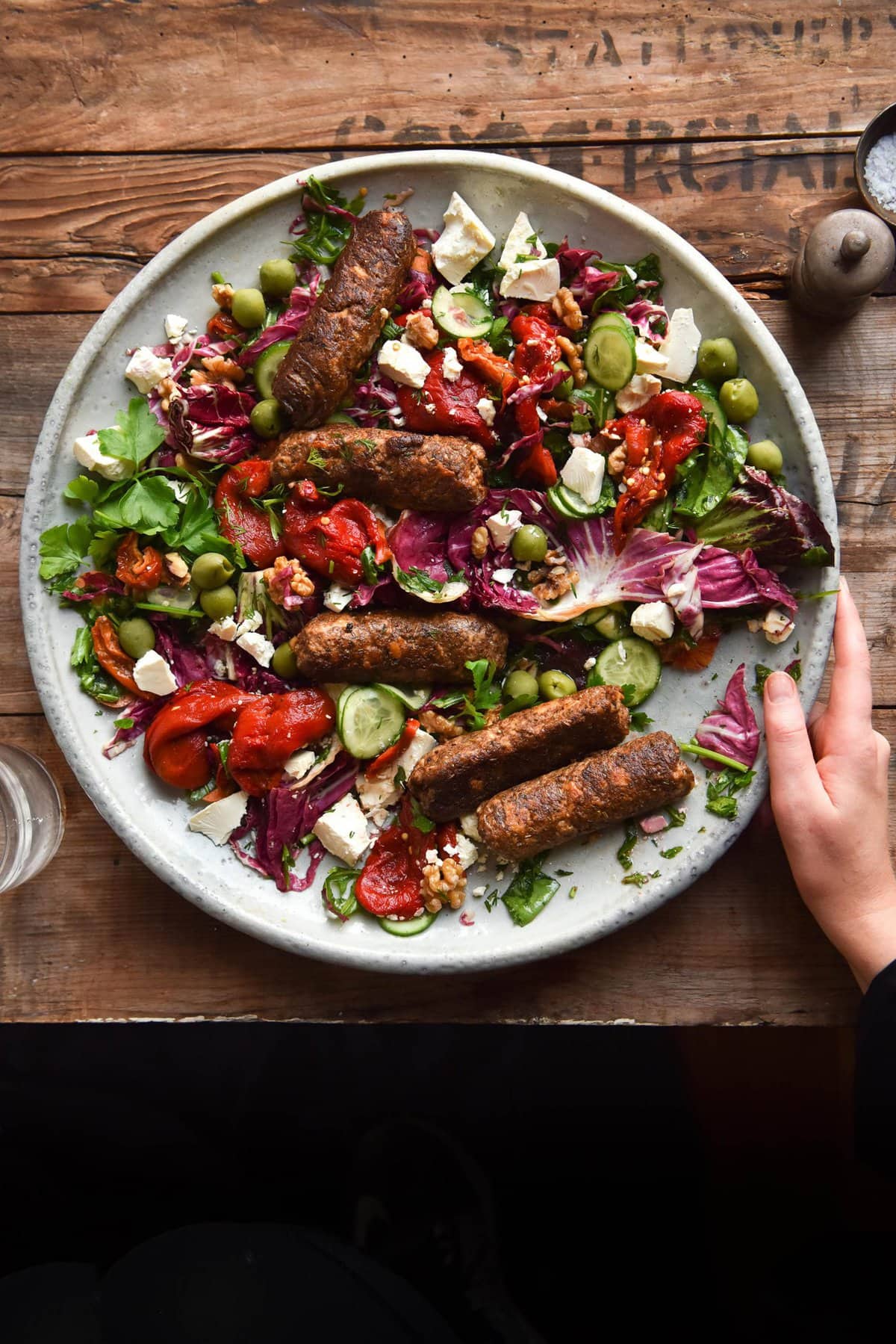 Low FODMAP vegetarian lasagne soup
When lasagne soup had a moment on TikTok, I knew I couldn't miss out. I developed this low FODMAP, gluten free and vegetarian or vegan version and it really hits the spot.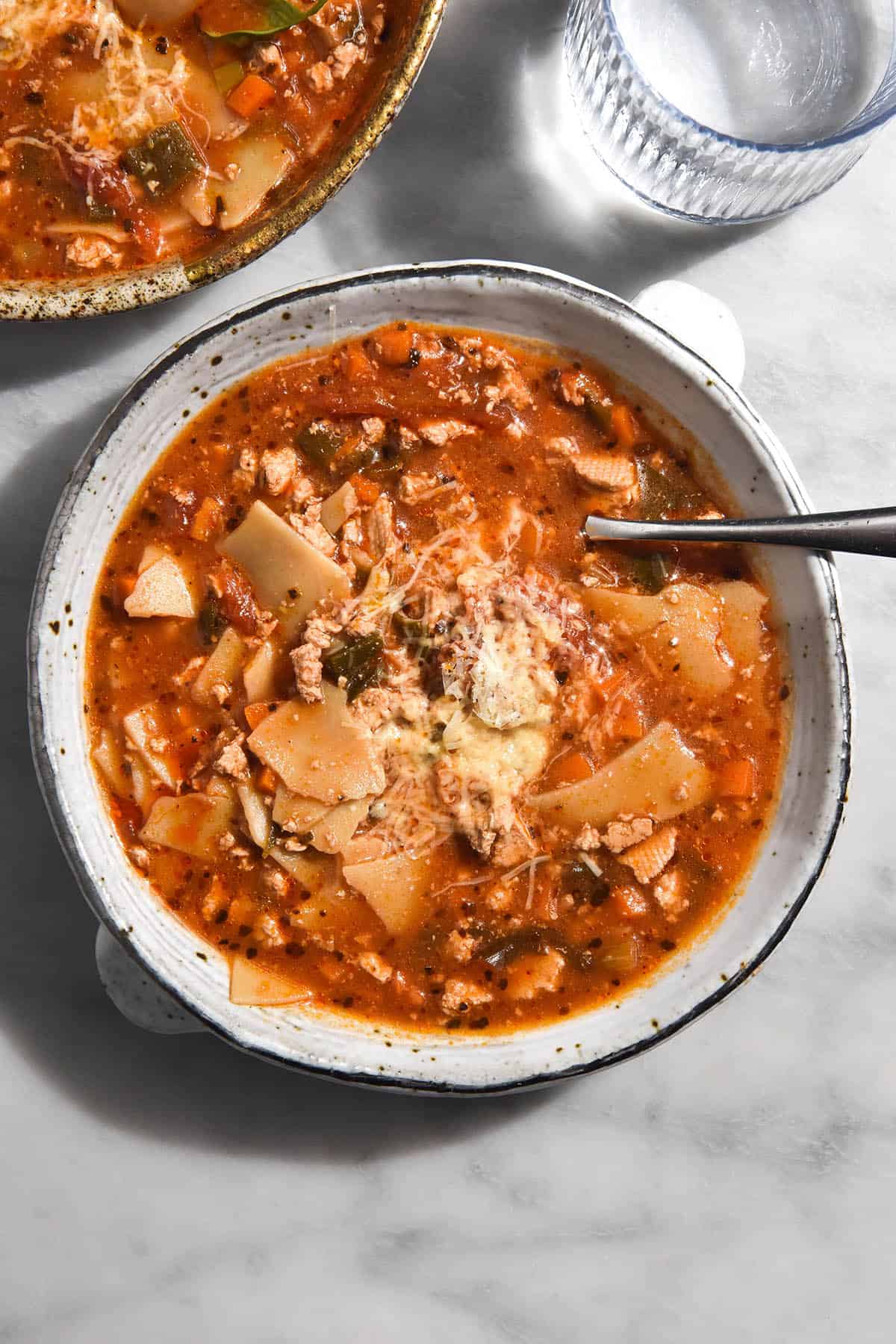 Tofu mince stuffed capsicums
These tofu mince stuffed capsicums quickly became one of my favourite dinner recipes after I developed them. Since that time, Monash lowered the FODMAP threshold for capsicum (red peppers) so this is not an explicitly low FODMAP recipe. However, if you have no issues with fructose then it remains a great option.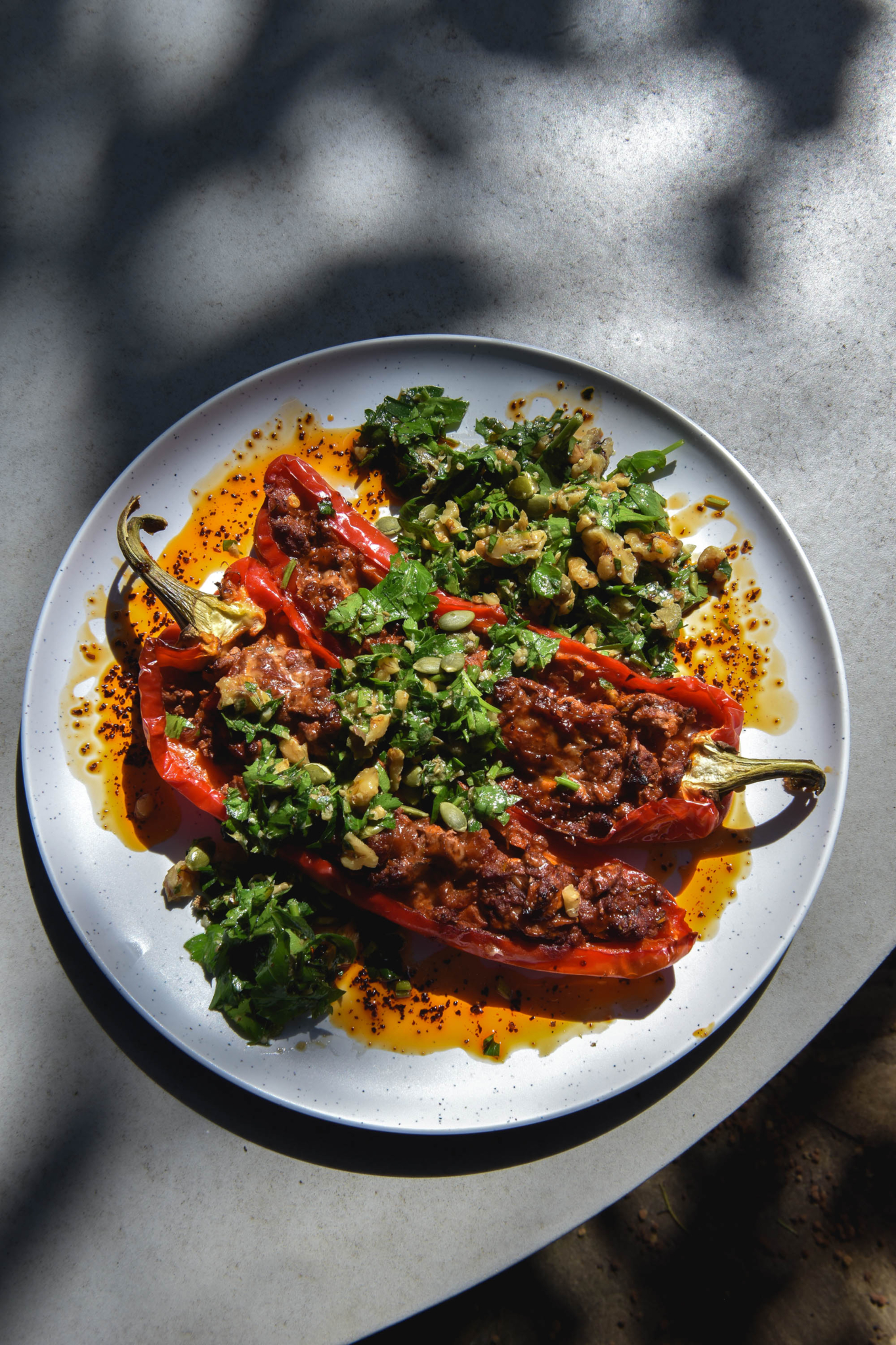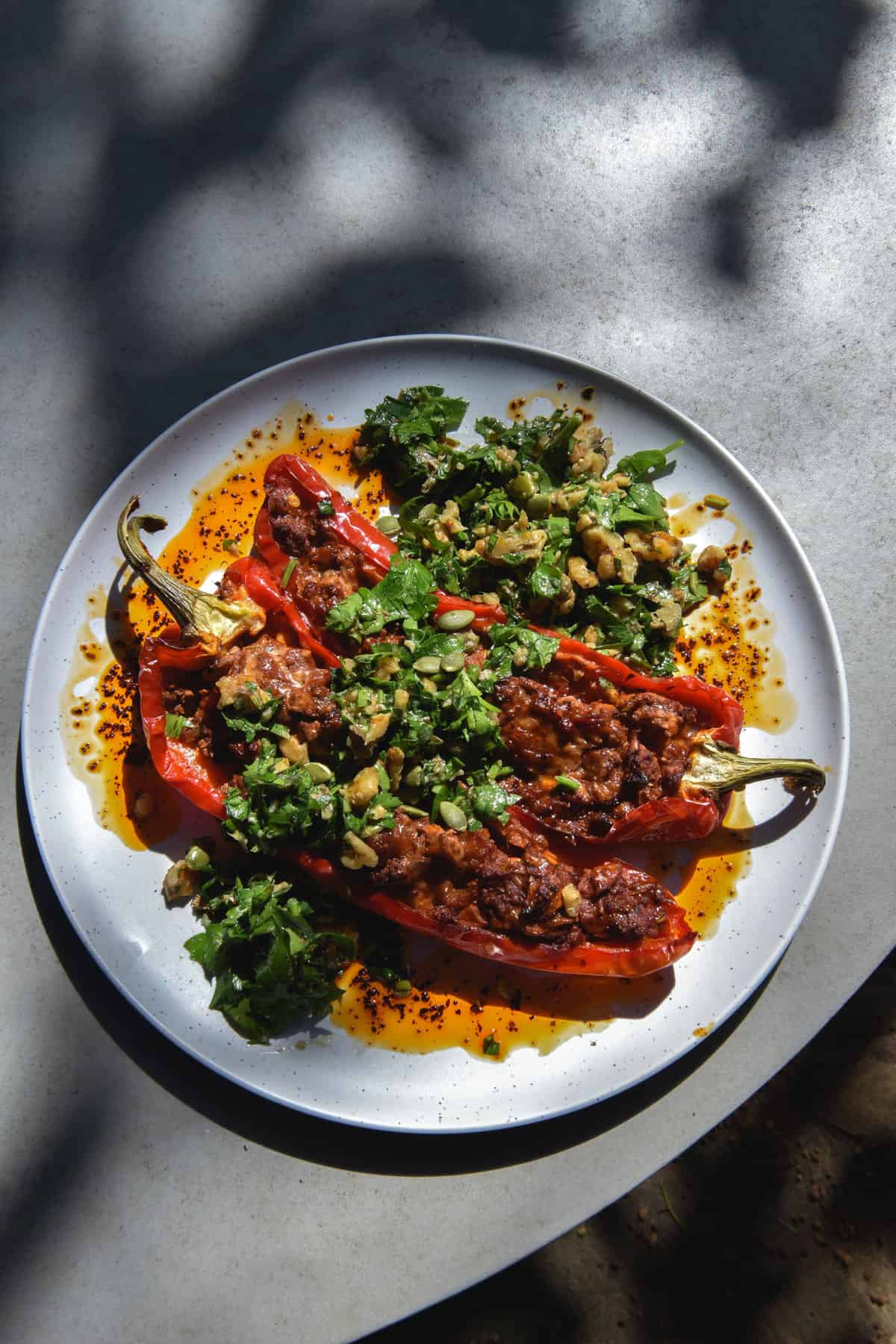 Vegetarian, gluten free hamburger helper
This vegetarian, low FODMAP hamburger helper has it all: creamy gluten free and mac and cheese with rich and meaty tofu beef mince. Something for everyone.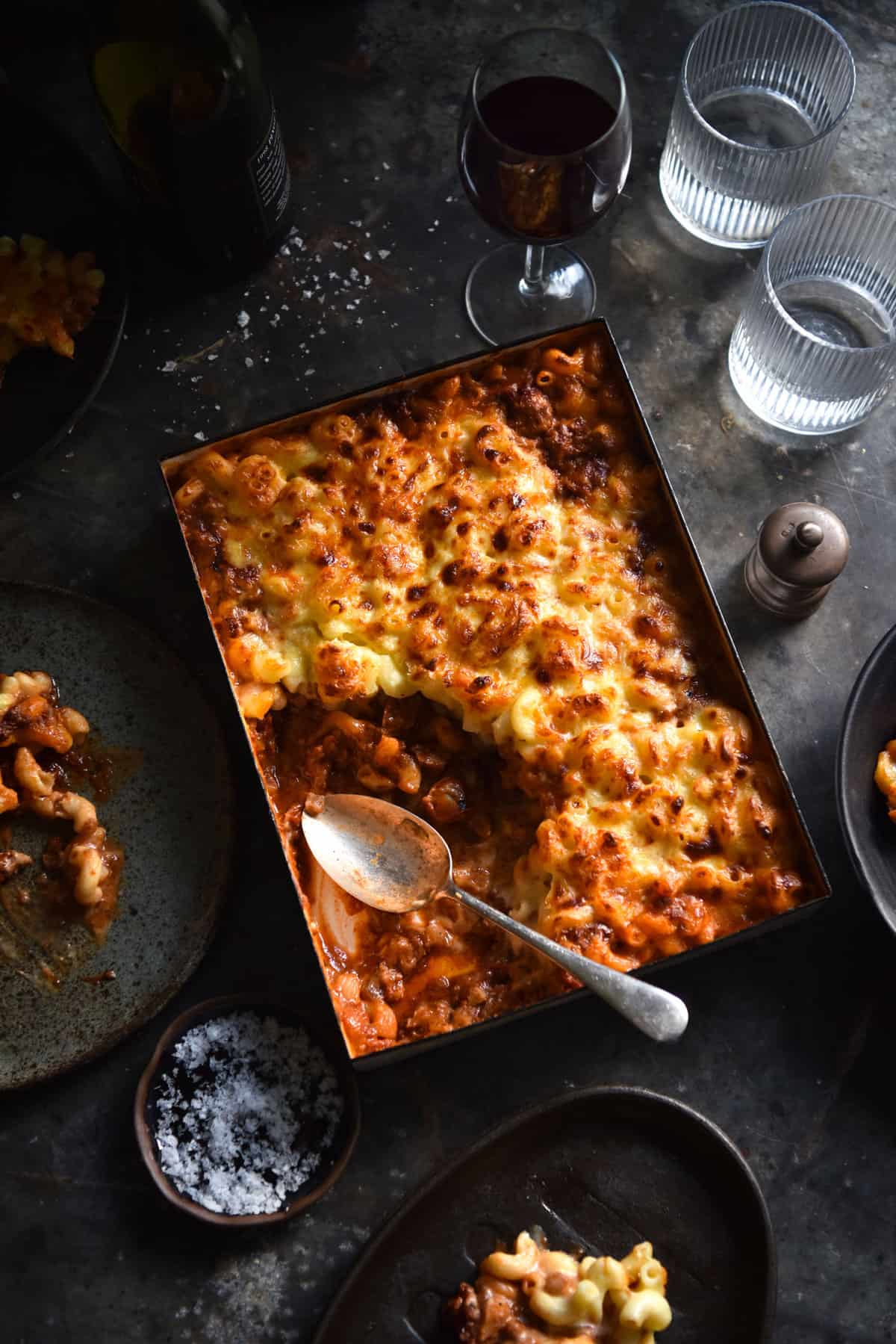 Vegan low FODMAP chilli
I hate to play favourites, but I am extremely fond of this low FODMAP chilli. It's easy to make, full of flavour and leaves leftovers for days.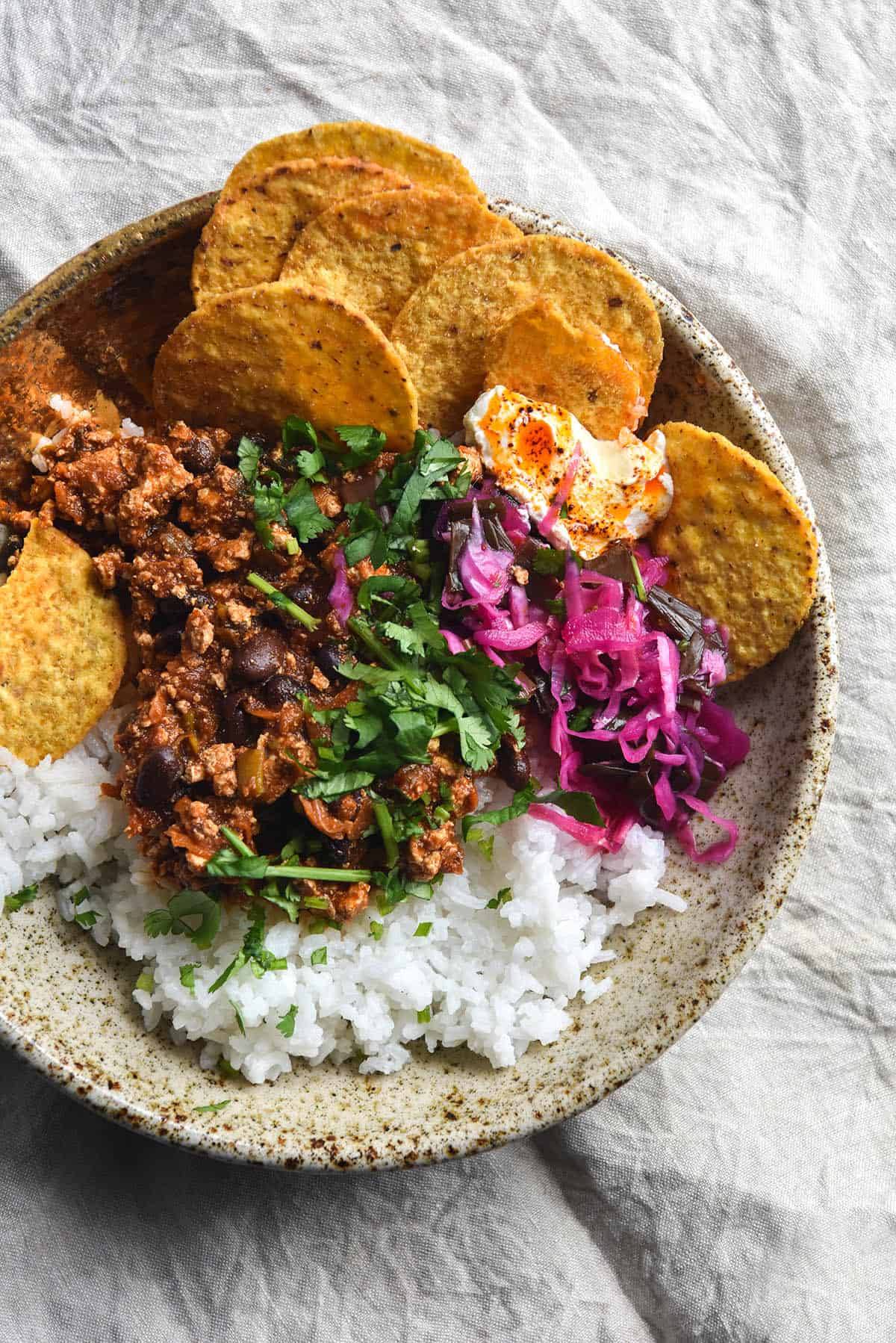 Gluten free vegetarian sausage rolls
These sausage rolls are a hit at my house. They're gluten free, using one of my gluten free pastry recipes. They are also vegetarian and low FODMAP, so no onion or garlic in sight. Perfect for party snacks or a delicious freezer filler.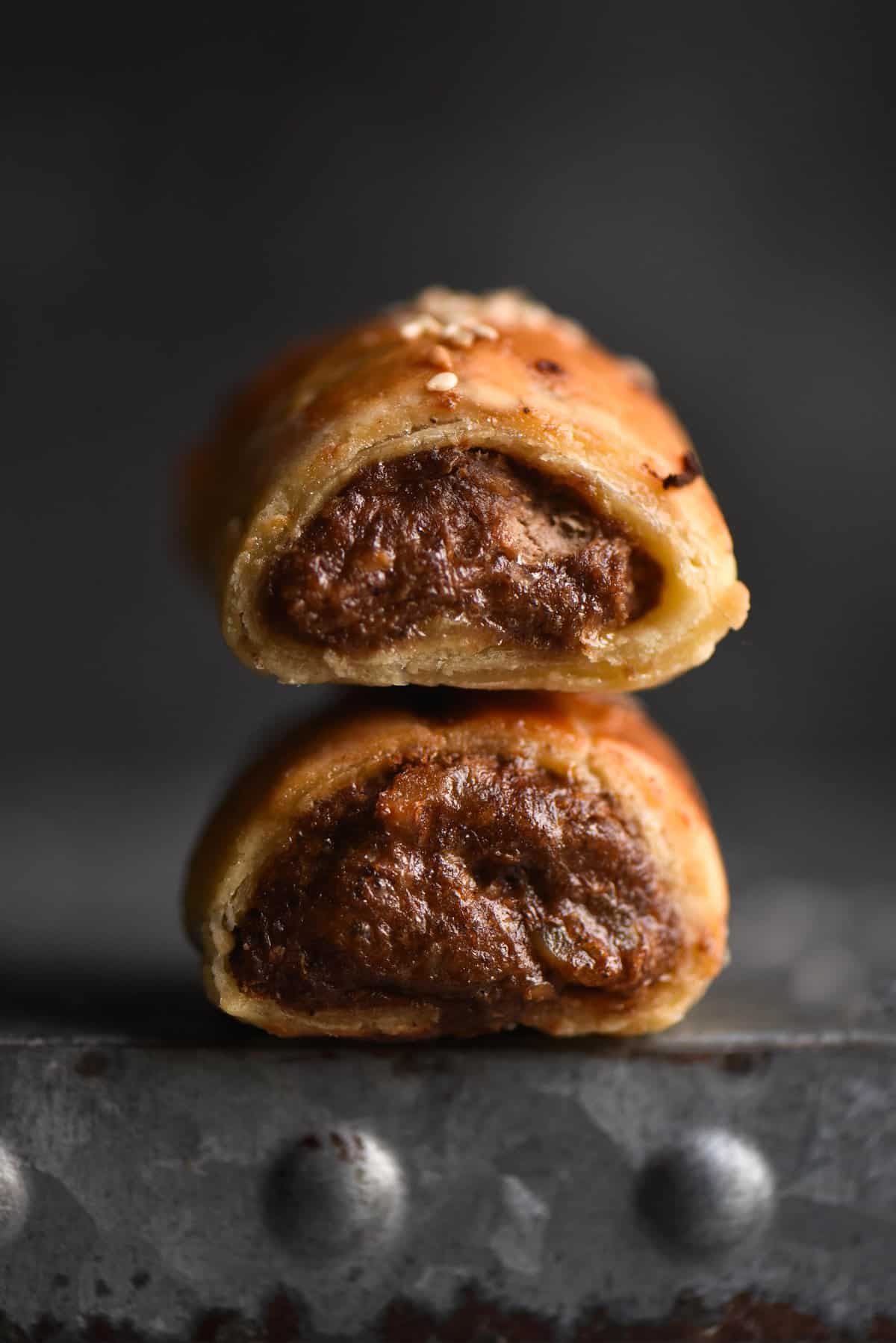 Vegan, gluten free sausage rolls
Of course, we can't forget the vegans! These are vegan, low FODMAP sausage rolls from my cookbook, Intolerance Friendly Kitchen.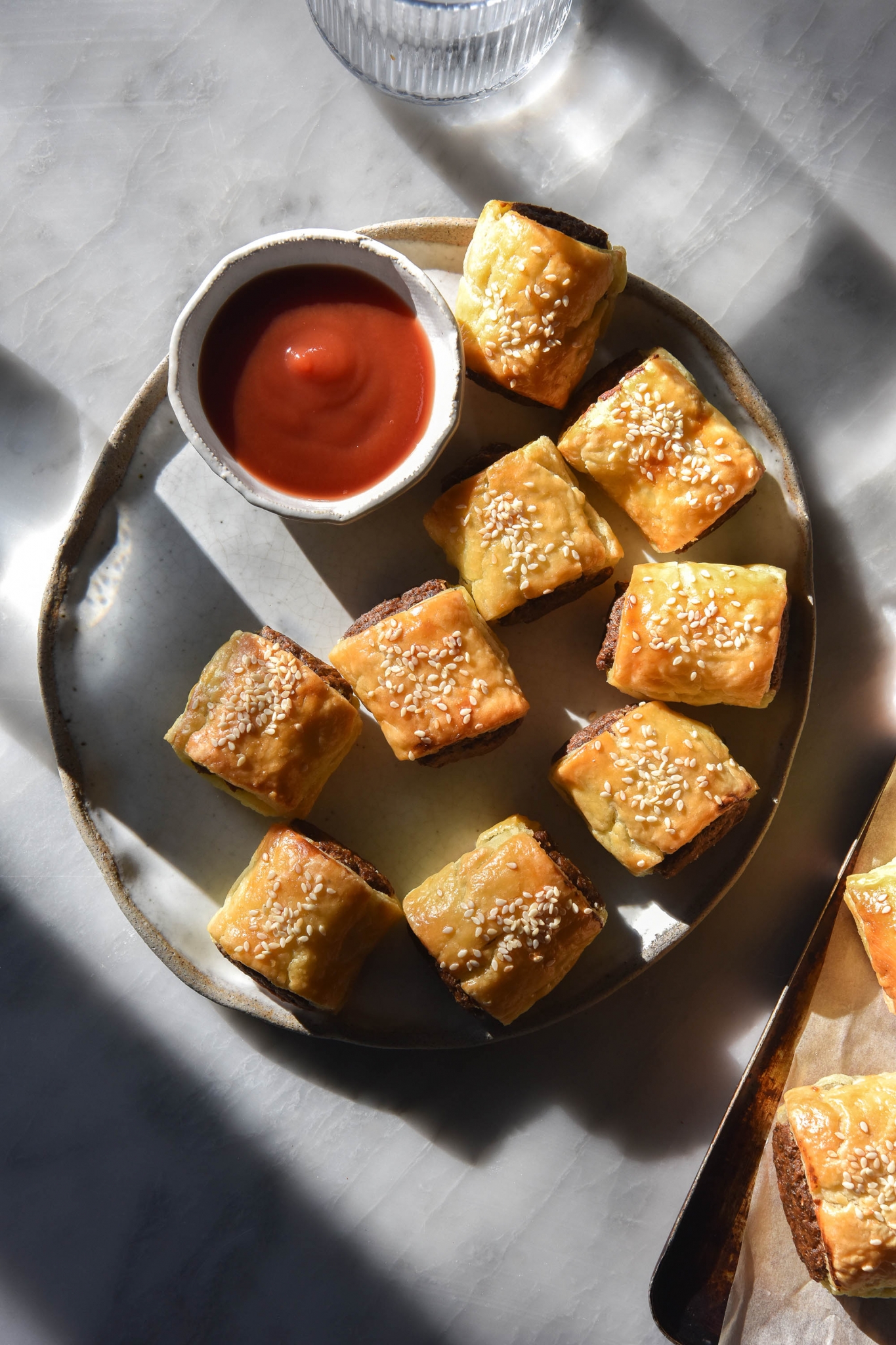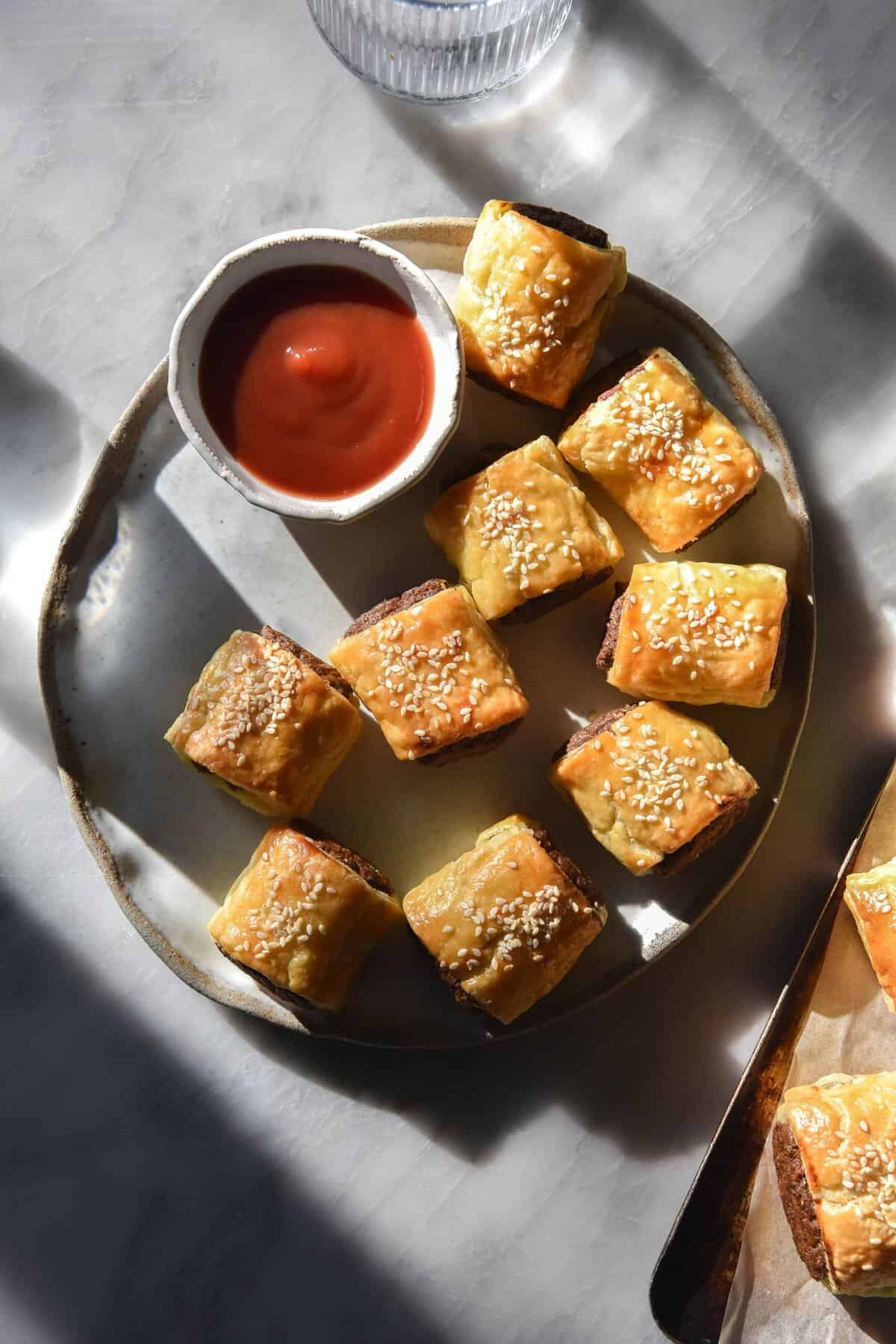 Low FODMAP vegetarian moussaka
This moussaka is a labour of love, but what delicious labour it is. It is onion and garlic free and low FODMAP in appropriate serving sizes. However, it can be made even lower FODMAP (if you have fructose issues) by using my tomato free low FODMAP Nomato sauce.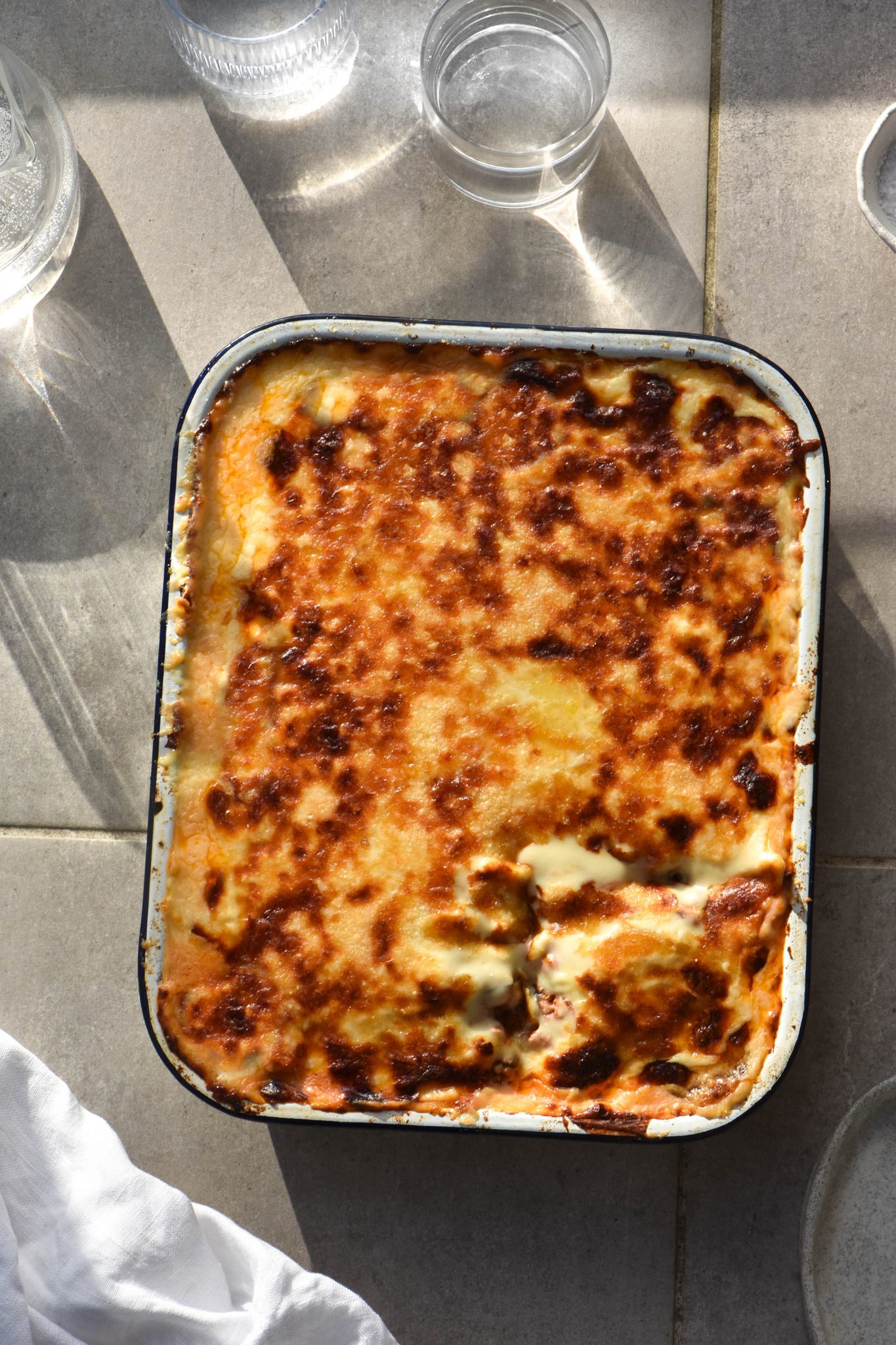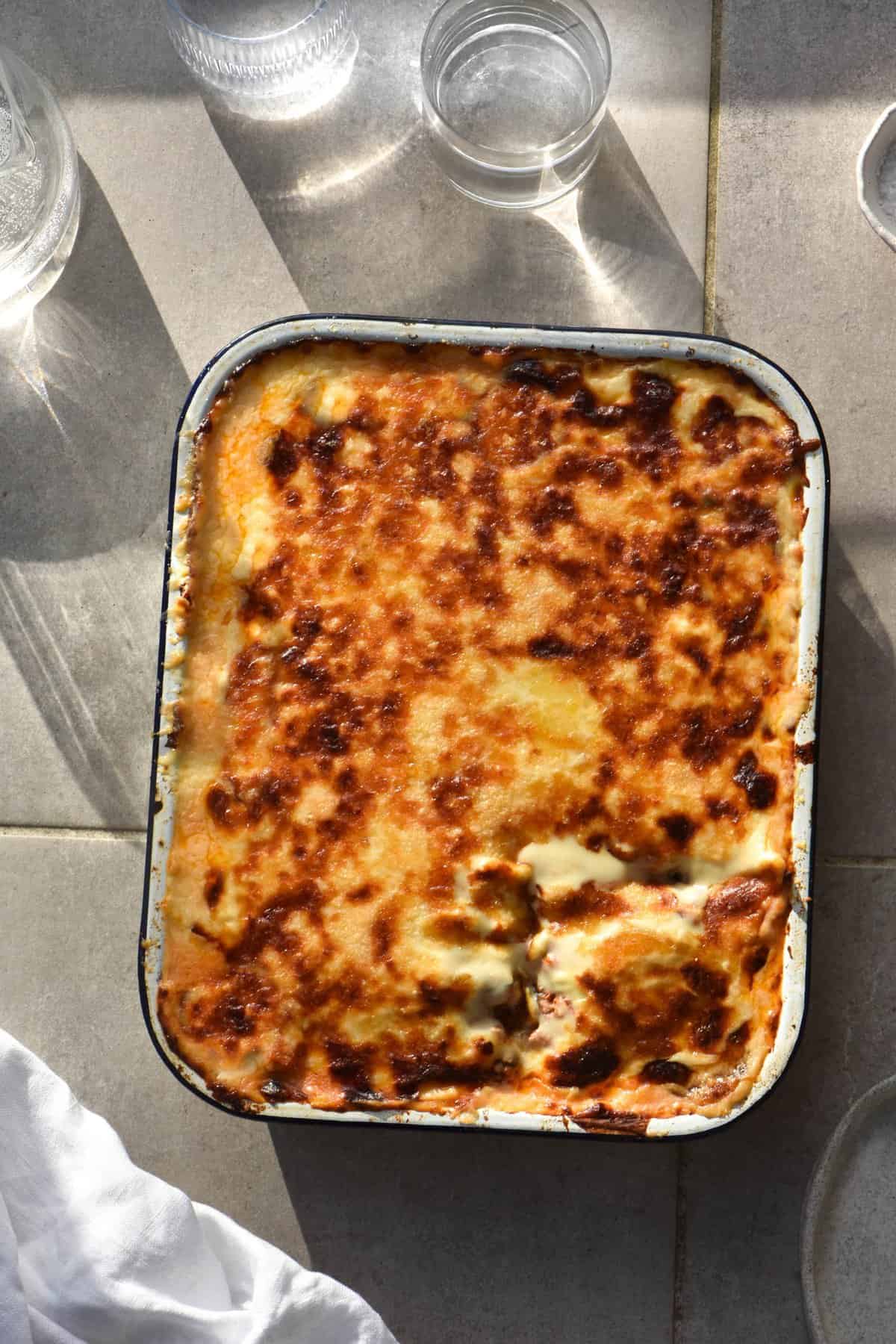 Vegan sausage involtini
This involtini uses sausage flavoured tofu mince for a protein packed dinner. One batch makes delicious leftovers for the week, which is always an added bonus.