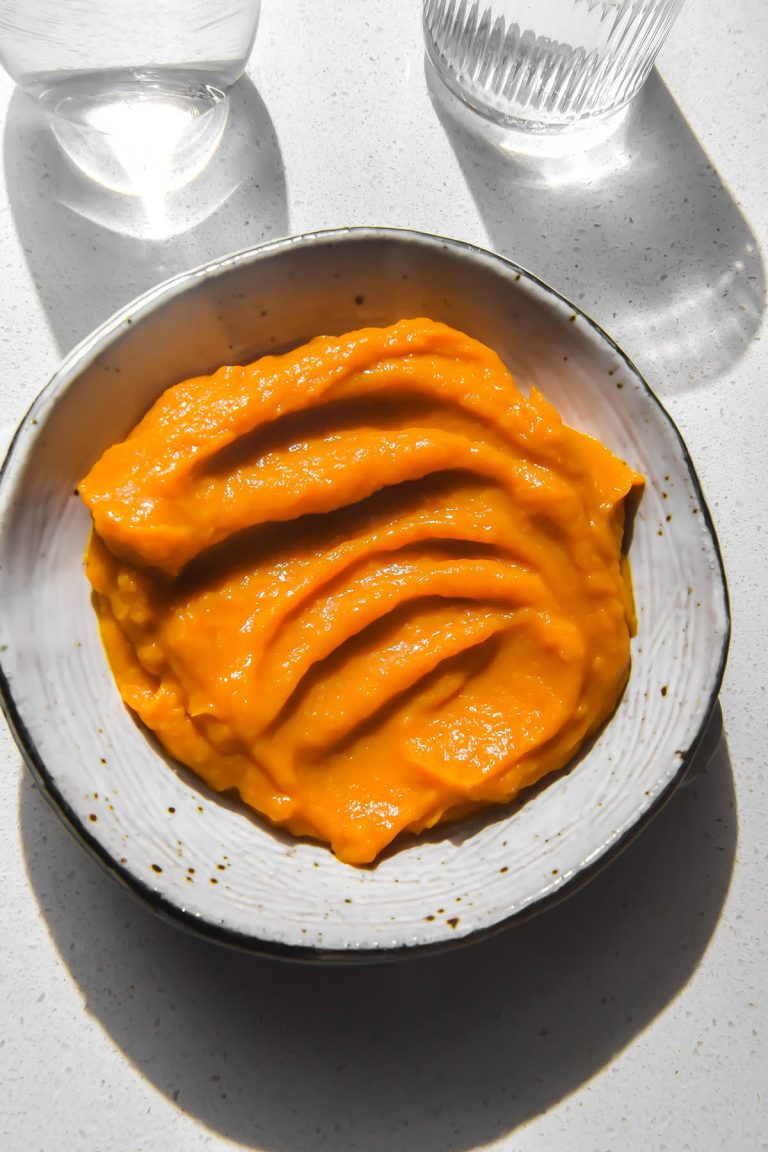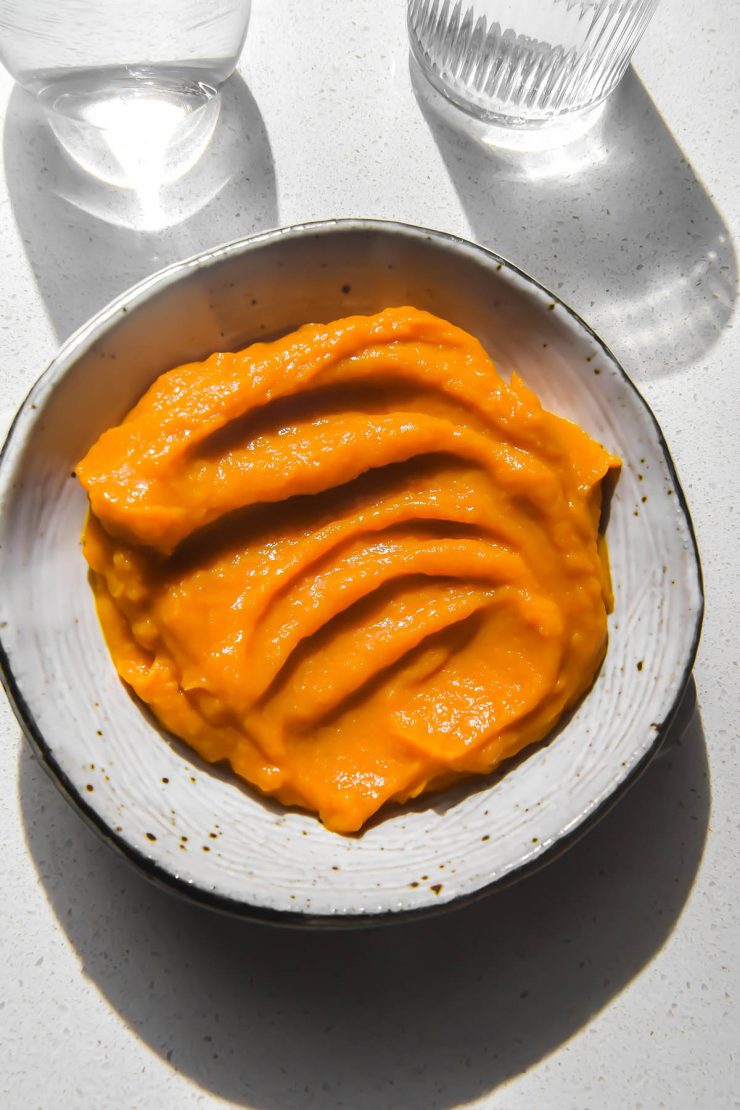 Australia doesn't have canned pumpkin puree on the supermarket shelves. The closest I have come to finding it, as I shared on Instagram, is an exorbitantly priced $12 can of Libbys at Oasis in Melbourne. I have never seen pumpkin puree on a Coles or Woolworths shelf.
So, as an Australian, I have been making my own pumpkin puree for a long time. I have tested a whole number of different methods and settled on the easiest one: microwave pumpkin puree. As we will go into below, it is conveniently the simplest and most foolproof method (in my opinion).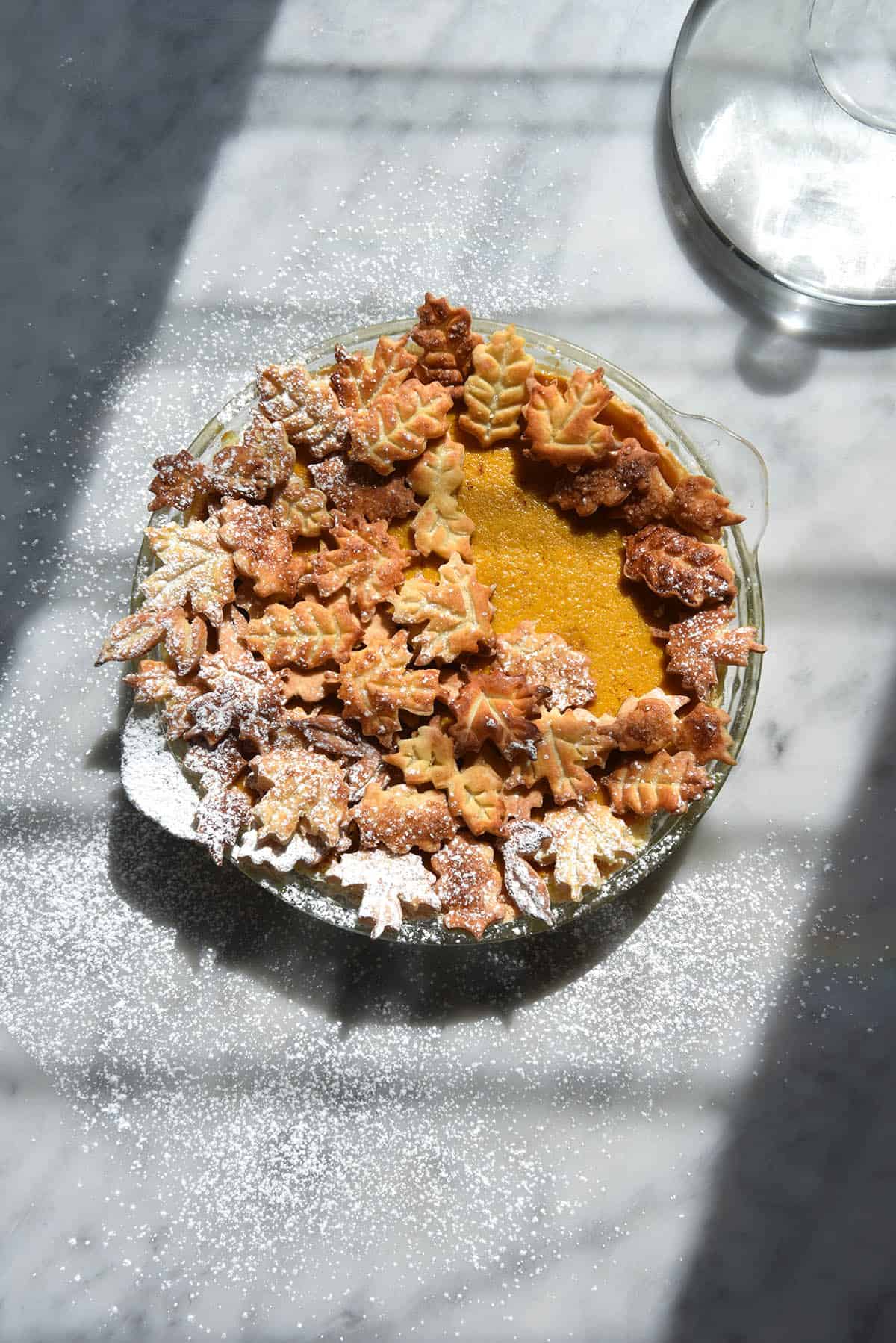 Microwave pumpkin puree
This microwave pumpkin puree is a quicker and easy way to make your own puree. It's the method I have been using for a couple of years now and I am happy with the results. I know that some people have issues with microwaves (or don't own them!). To be clear: I am not taking any health benefits, perceived or otherwise, into account here. This a recipe for quicker and easy pumpkin puree.
This puree is made by microwaving small cubes of pumpkin for a total of 10 minutes, with a break in between. Not only does the microwave cook the pumpkin, but the steam in the microwave finishes the job. The end result? Perfectly cooked pumpkin without excess added moisture or dry leathery skin.
A quick blitz in the blender and your pumpkin puree is ready to bake with (or eat by the spoonful!)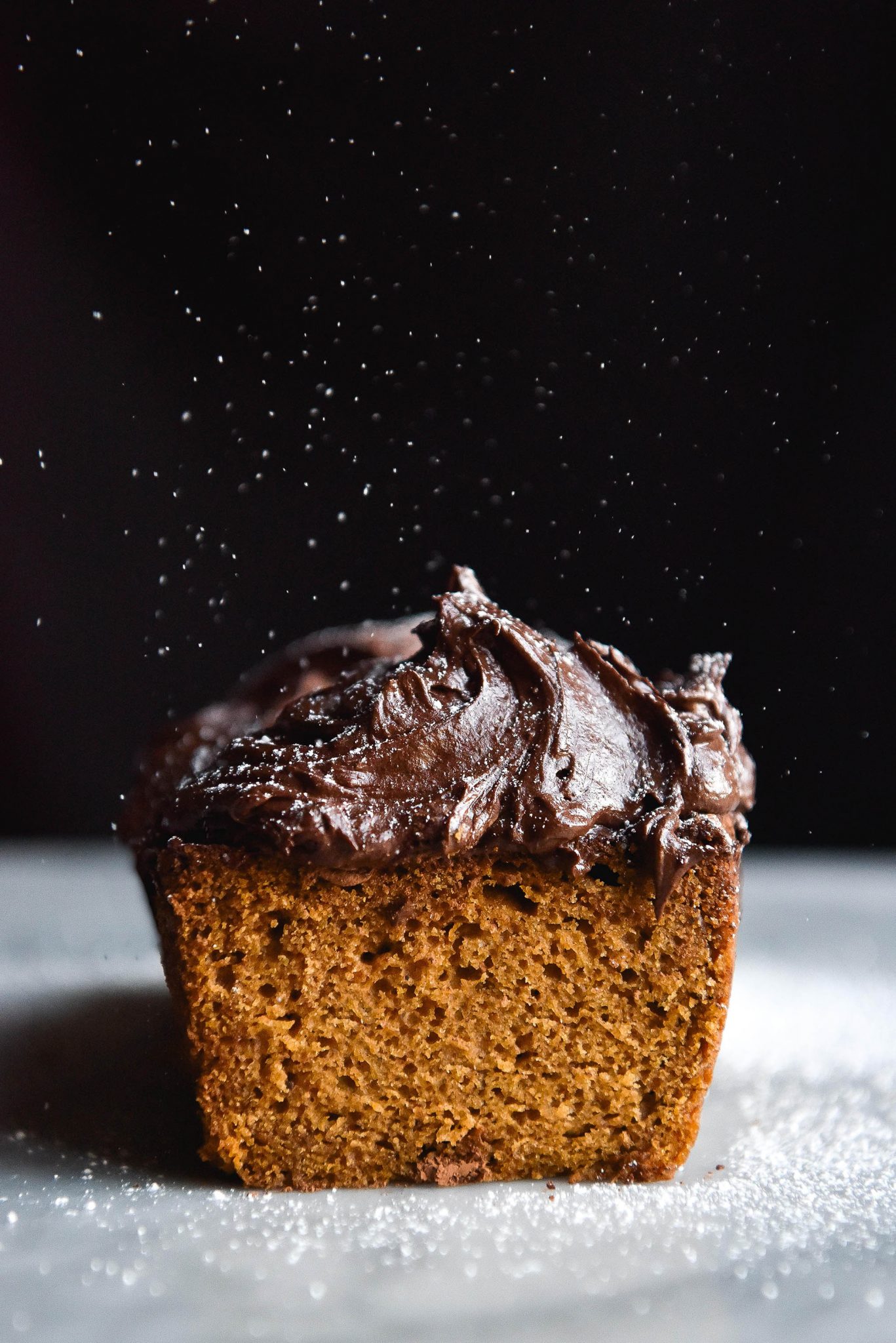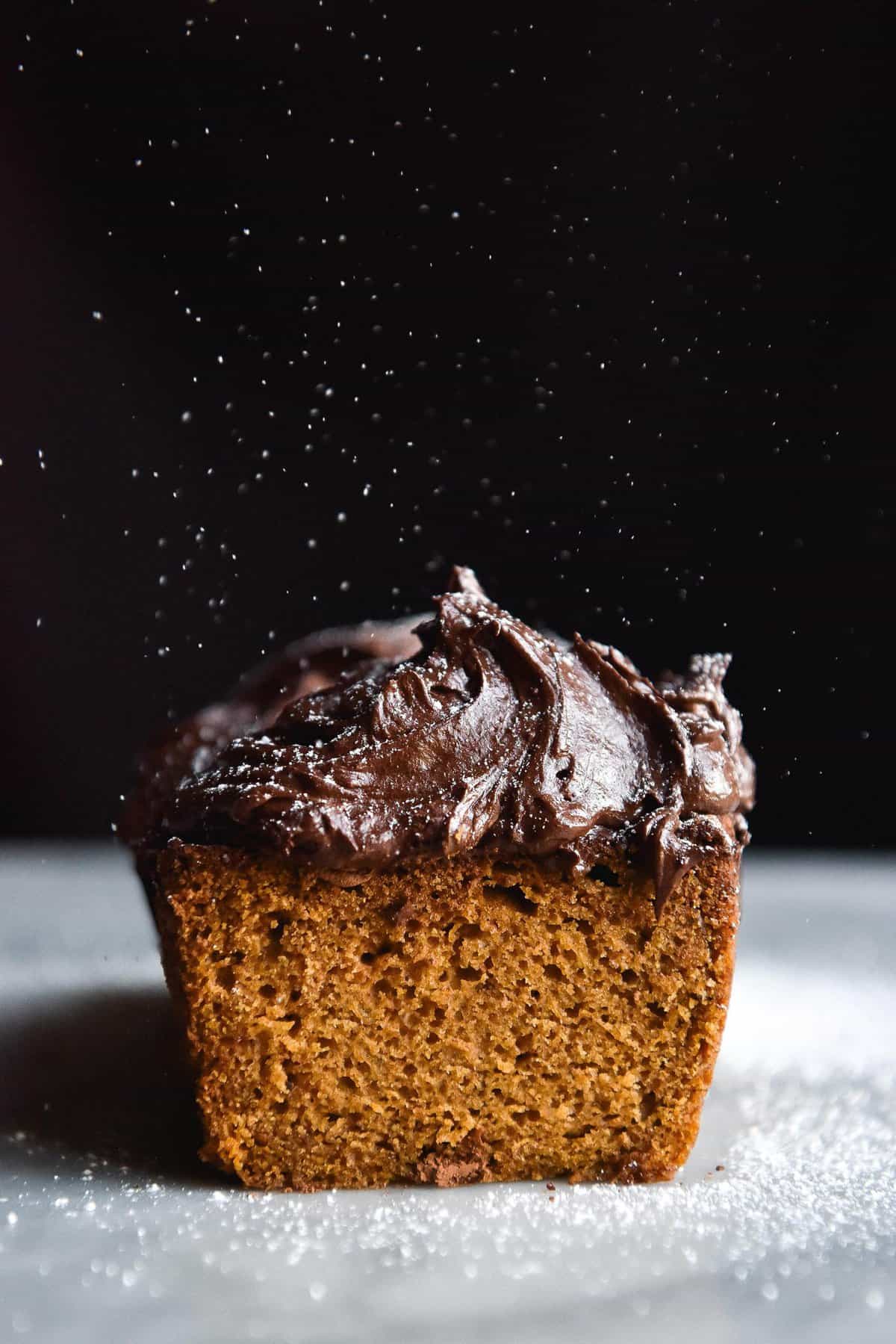 Why use a microwave to make pumpkin puree?
I make my pumpkin puree in the microwave for a few reasons. The first reason is simplicity. Making it in the microwave involves the least amount of time, other ingredients and washing up. When I'm testing a pumpkin recipe, I need puree quickly! Microwaving it is the quickest way of achieving that. It also leaves the oven free for whatever I'm testing at the time.
The second reason is for 'purity'. Various methods of cooking pumpkin for puree involve adding other ingredients to the mix, whether this is oil or water. I want my puree to be as close to the original water content of the pumpkin as possible.
Take oven baked pumpkin. Although this my second preferred method, it isn't without pitfalls. I find that I need to grease the pumpkin lightly to avoid getting a leathery skin. I also need to keep an eye out to prevent that from happening.
Next, steaming or boiling pumpkin. Steaming, I find, takes forever to do properly, particularly without the right equipment. Boiling, of course, adds way too much water to the pumpkin and creates a waterlogged consistency.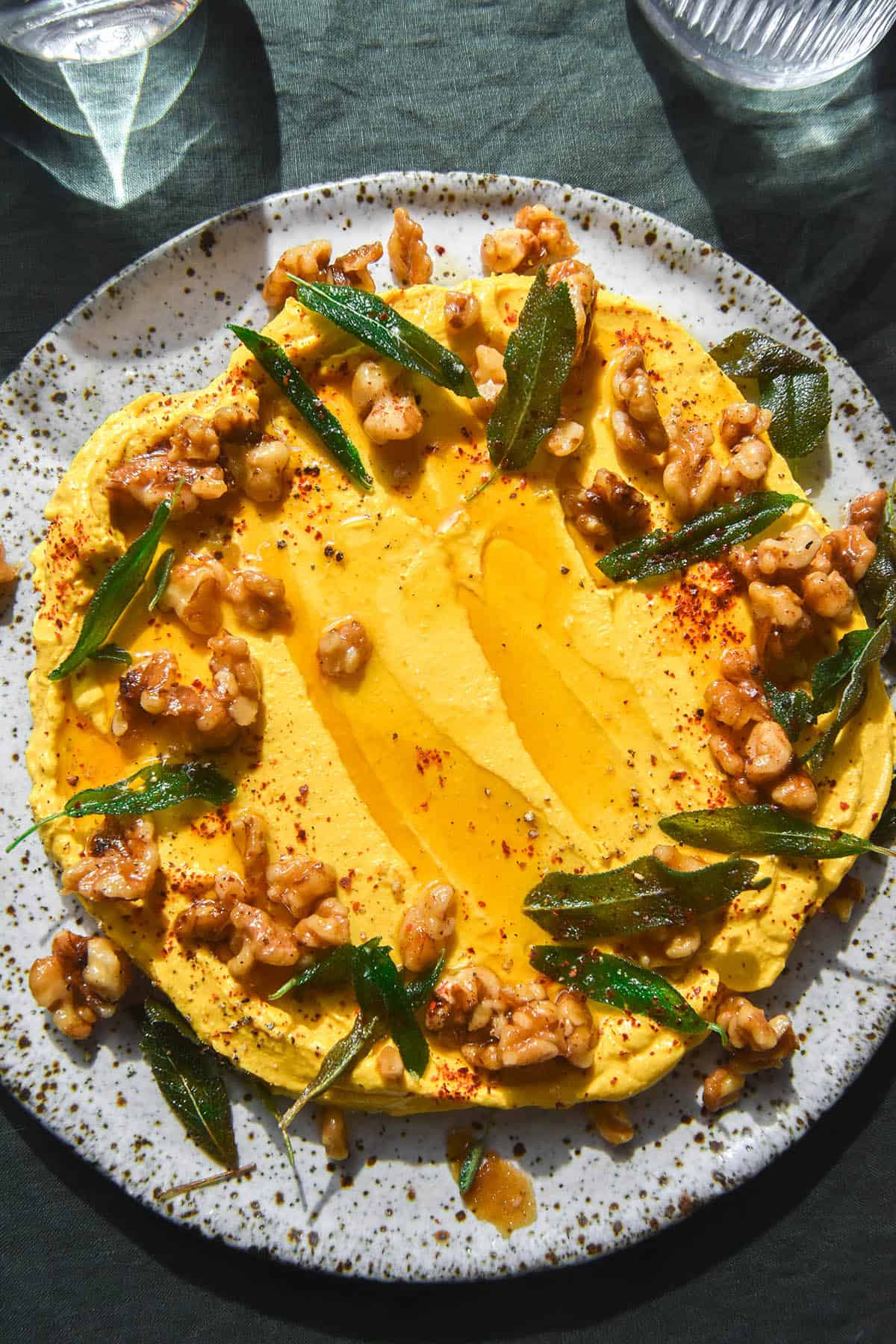 Why make your own pumpkin puree?
Having tried Libbys canned pumpkin, I do think fresh pumpkin puree tastes infinitely better than canned. It is sweeter, has a richer consistency and just tastes fresher. I found that canned pumpkin puree was very savoury and had a tea-like tannic back note of flavour which I didn't love. Don't hate me! I'm sorry!
Personally, I have found that homemade pumpkin puree tends to be a vibrant orange colour. The can I tried was a more muted pale orange. This is a small thing, but it is worth mentioning.
Low FODMAP pumpkin puree
For me, another reason to use fresh pumpkin is to control the FODMAP content. I'm not sure if all canned pumpkin specifies the type of pumpkin they use, but some varieties of pumpkin are higher FODMAP than others.
I couldn't find the variety of pumpkin that Libby's uses, which seems to be the most popular brand. Monash writes that canned pumpkin puree is low FODMAP in 75g serves and contains moderate fructans and GOS in 120g serves.
I use Japanese/Kent pumpkin to keep the FODMAP content down. This is the same as Kabocha Squash. They are nice varieties and can have a gorgeous rich and sweet flesh if you're lucky.
Japanese/Kent pumpkin is low FODMAP in 75g serves and remains low FODMAP in serves of up to 500g. This makes it a great pumpkin to use when you're using a lot of pumpkin for a dish.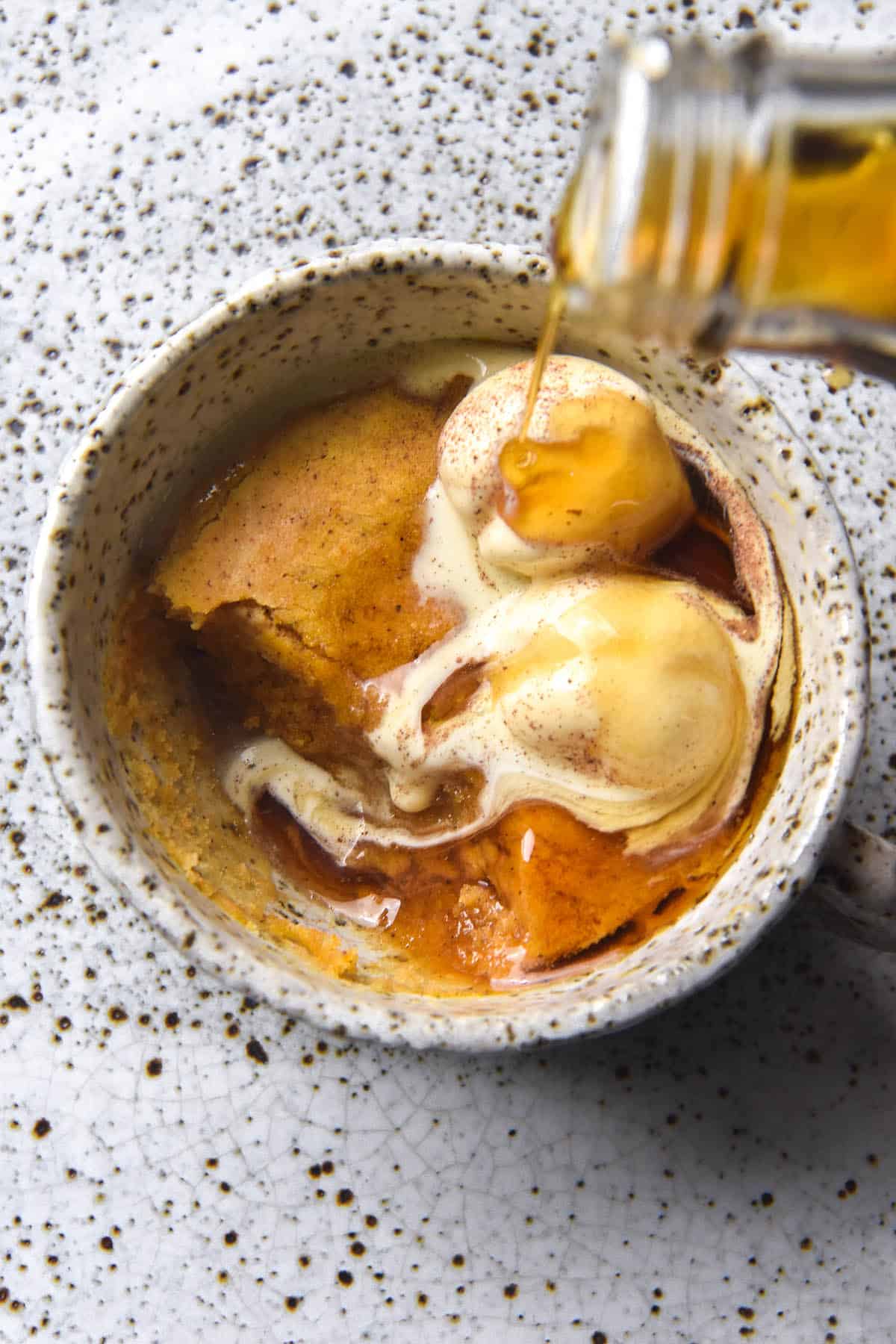 Pet friendly pumpkin puree
Something that is worth mentioning is that microwaved pumpkin puree is also great for dogs and cats. Because it is pure, 100% pumpkin without salt or any other ingredients, this is an easy way to make pumpkin puree for a cat or dog.
I am obviously not a vet, but this is how I make pumpkin puree for my cat when he is constipated or has hairballs. Always consult a vet before adding anything into your pet's diet.
Can I freeze pumpkin puree?
Absolutely! While I would exercise caution in freezing it for something where texture is critical (namely: a pumpkin pie) the puree can absolutely be frozen. Simply place it in an airtight container and freeze.
To defrost, I recommend transferring it from the freezer to the fridge to thaw. If you need it quickly, place the (sealed) container in some warm water. I don't recommend cooking it on the stove, as you generally have to add water to get that process going.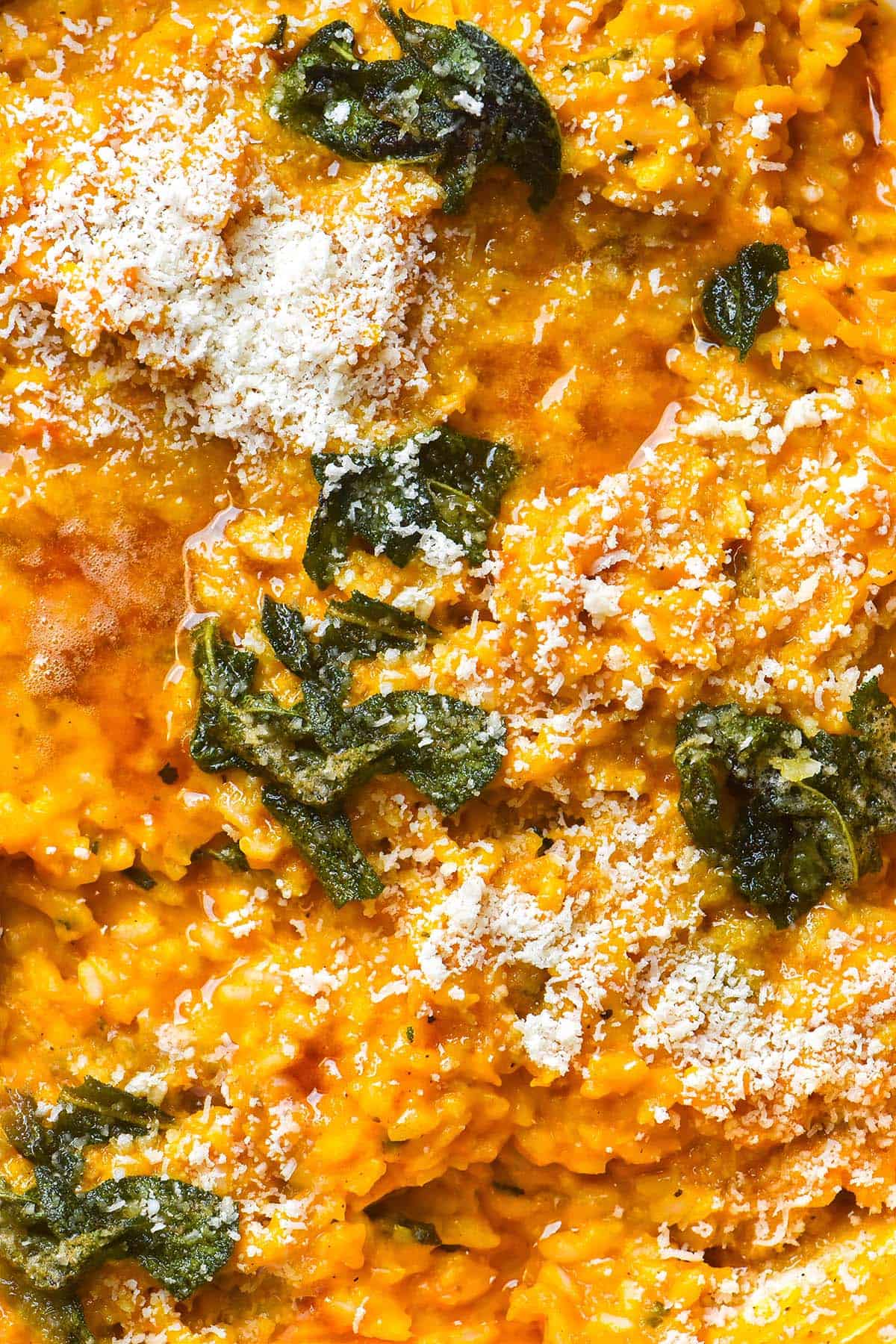 Recipes for your pumpkin puree
Gluten free buckwheat flour pumpkin bread from my upcoming buckwheat e-book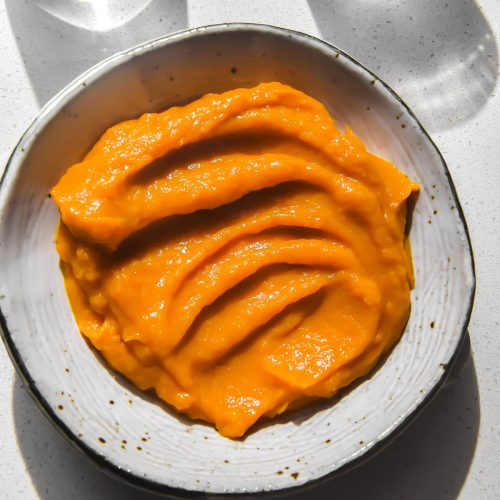 Microwave pumpkin puree
Ingredients
750

g

Japanese/Kent/Kabocha pumpkin, skin removed

(see notes)
Instructions
Remove the skin and seeds from your pumpkin and chop it into relatively small cubes, around 2cm x 2cm or 1/2 inch by 1/2 inch (which is smaller than 2cm but just an easier translation).

Place the cubes in a tall microwave safe bowl. A tall bowl as opposed to a flat, open bowl will help trap steam and steam the pumpkin pieces instead of making the skin leathery.

Microwave for 5 minutes. This will depend heavily on your microwave as they are all different wattage. Once you make it a few times you'll get a sense of how long it needs to cook.

After the 5 minutes, stir the pumpkin cubes up. Distribute the cubes that were on top to the bottom and vice versa. Return the bowl to the microwave and allow to sit in the steamy environment for around 5-10 minutes. This will also allow the bowl to cool a little to ensure it doesn't get too hot.

Repeat by cooking the pumpkin for another 5 minutes. Once the five minutes is up, stir and smash the pumpkin and return it to the steamy microwave. It should be easily mashable at this point.

Allow the pumpkin to cool a little before blending to a smooth consistency. If you're using a blender without a steam valve (like a Nutribullet) allow it to cool completely before blending.

You can pass the pumpkin puree through a sieve if you like, but I generally never do. It may be helpful for things like a pumpkin pie where texture is super important.

Store leftovers in an airtight container in the fridge and use within a few days. The puree can also be frozen and defrosted
Notes
A 1kg piece of pumpkin will yield APPROXIMATELY 750g pumpkin once the skin is removed. 
I have only tested these pumpkin varieties (which are the same) because they are signfiicantly lower FODMAP than other pumpkin varieties. 
It's critical to keep in mind that every pumpkin is different. You will get runnier pumpkin puree and firmer pumpkin puree depending on the liquid content of the pumpkin in question. This will depend on seasons, pumpkin varieties and even just luck of the draw. 
You will also get bigger and smaller yields of pumpkin puree. 500-600g is a ballpark based on my experience. Your experience might differ.
I always recommend keeping an extra 1kg piece of pumpkin on hand if you are making something important. This way you won't be left without if your pumpkin yields less than you were expecting. You can always use the leftovers to make something delicious (plenty of links above).