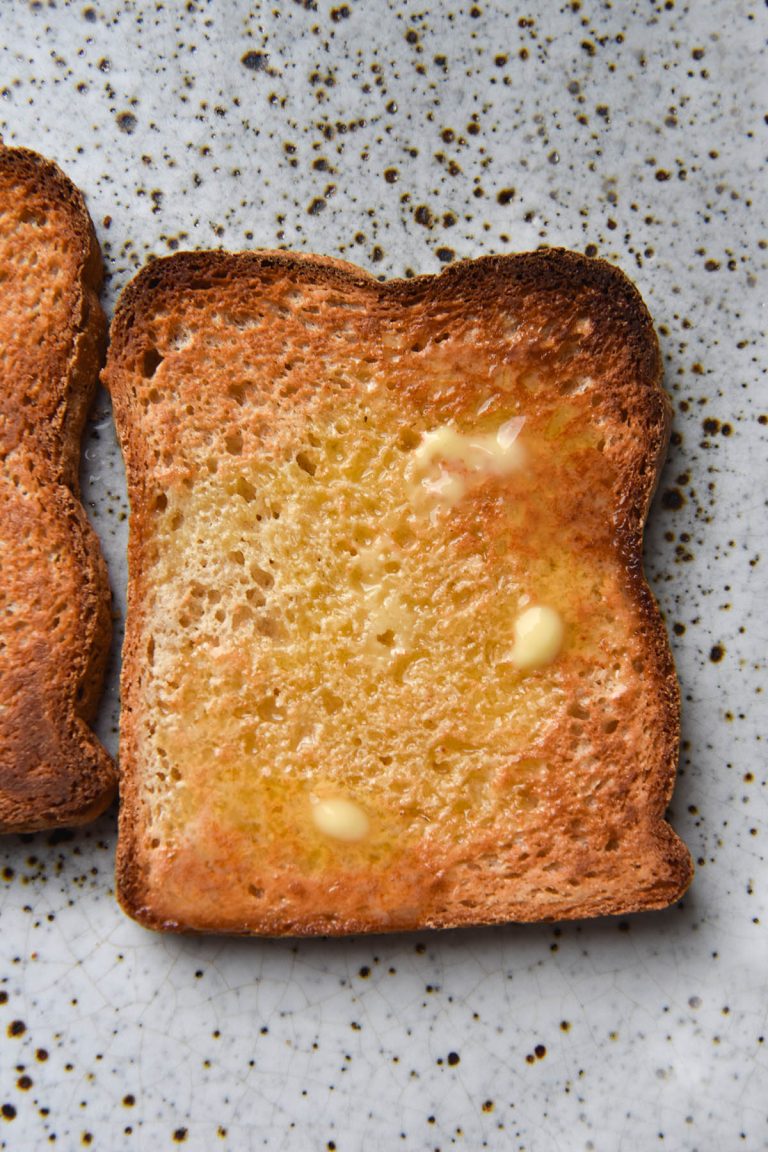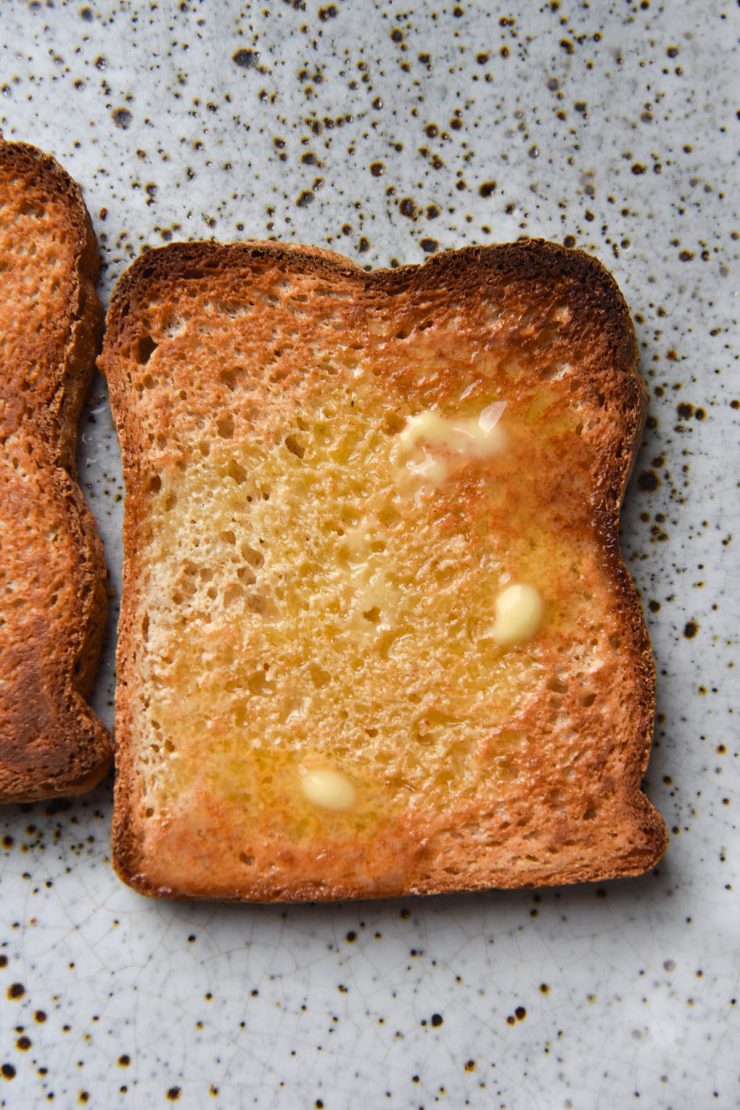 Because gluten free breads have no gluten to give them structure, they often use eggs and other dairy products for binding and texture. This is fine if you're not vegan, allergic to eggs or intolerant to dairy, but slightly devastating if you are. As such, I wanted to create this roundup for those of use who need gluten free and vegan bread recipes, because they can be a little harder to find.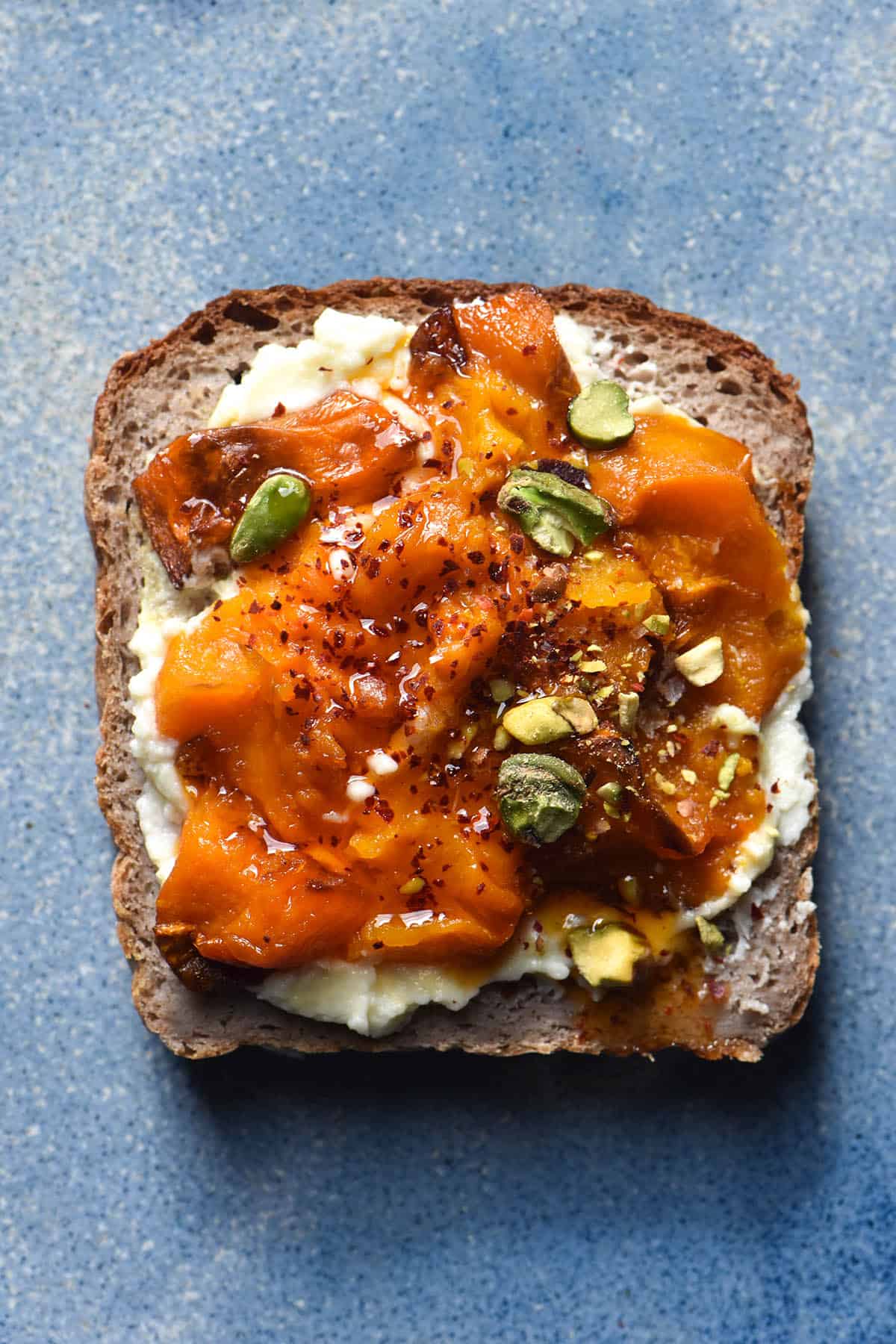 Gluten free vegan bread recipes
These recipes are all gluten free and vegan (obviously!) Because they are vegan, they are naturally egg free. This means that these gluten free breads are suitable for people with an egg allergy or intolerance.
The bread recipes are also xanthan gum free and nut free as well as low FODMAP. There's something in here for everyone, so I truly hope you enjoy these recipes.
Gluten free buckwheat bread
This gluten free buckwheat bread is an easy gluten free vegan bread that uses majority buckwheat flour (with some tapioca or cassava for stretch). It is xanthan gum free and nut free, and freezes really well. A gentle reminder for those who aren't well versed in gluten free flours: buckwheat flour has no relation to wheat and is 100% gluten free.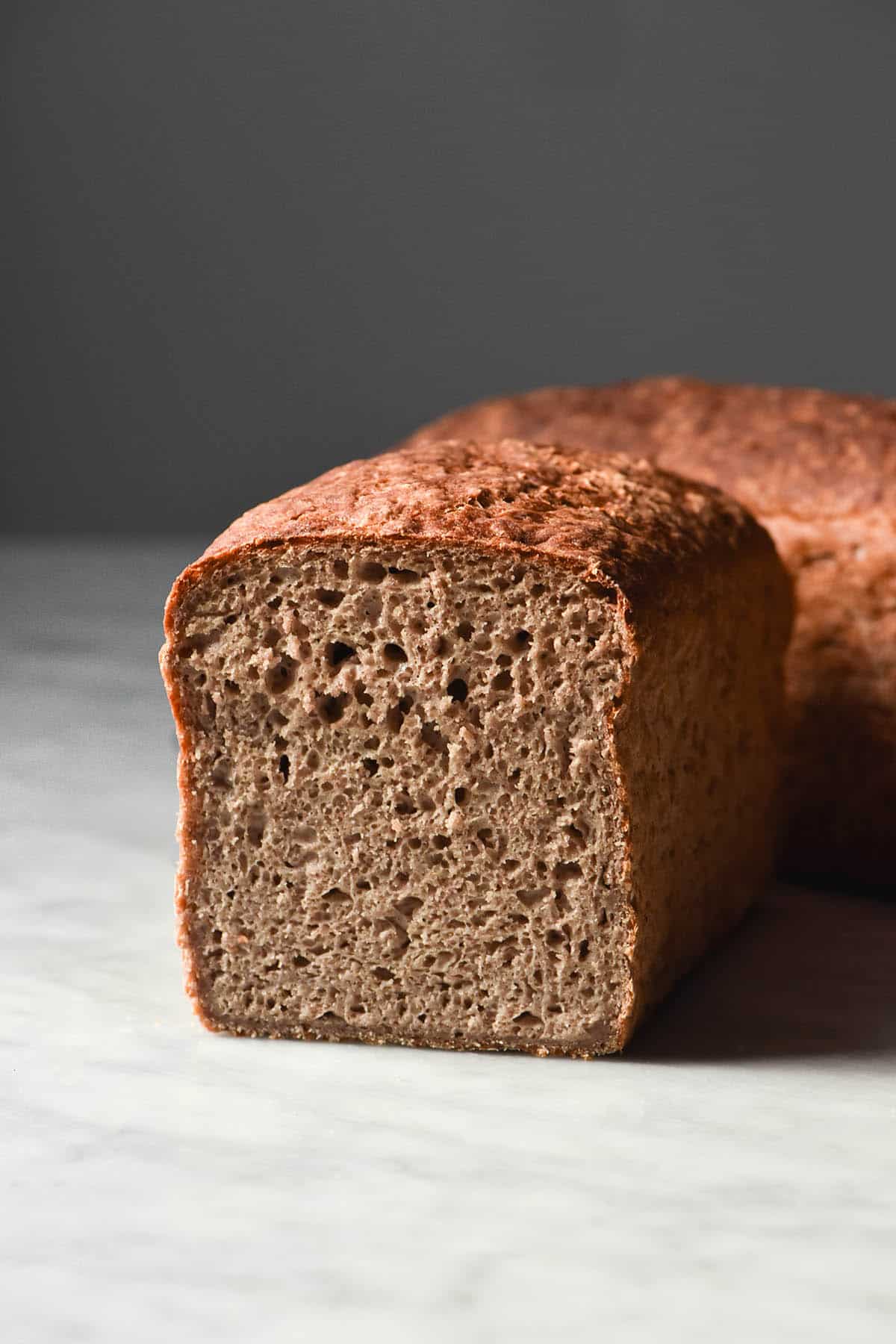 Vegan, gluten free bagels
I LOVE a good bagel, and these gluten free vegan ones really hit the spot. They use psyllium husk powder and a scald for elasticity and chew. I like to sprinkle mine with my low FODMAP everything bagel seasoning, then top them with cream cheese and low FODMAP vegan lox.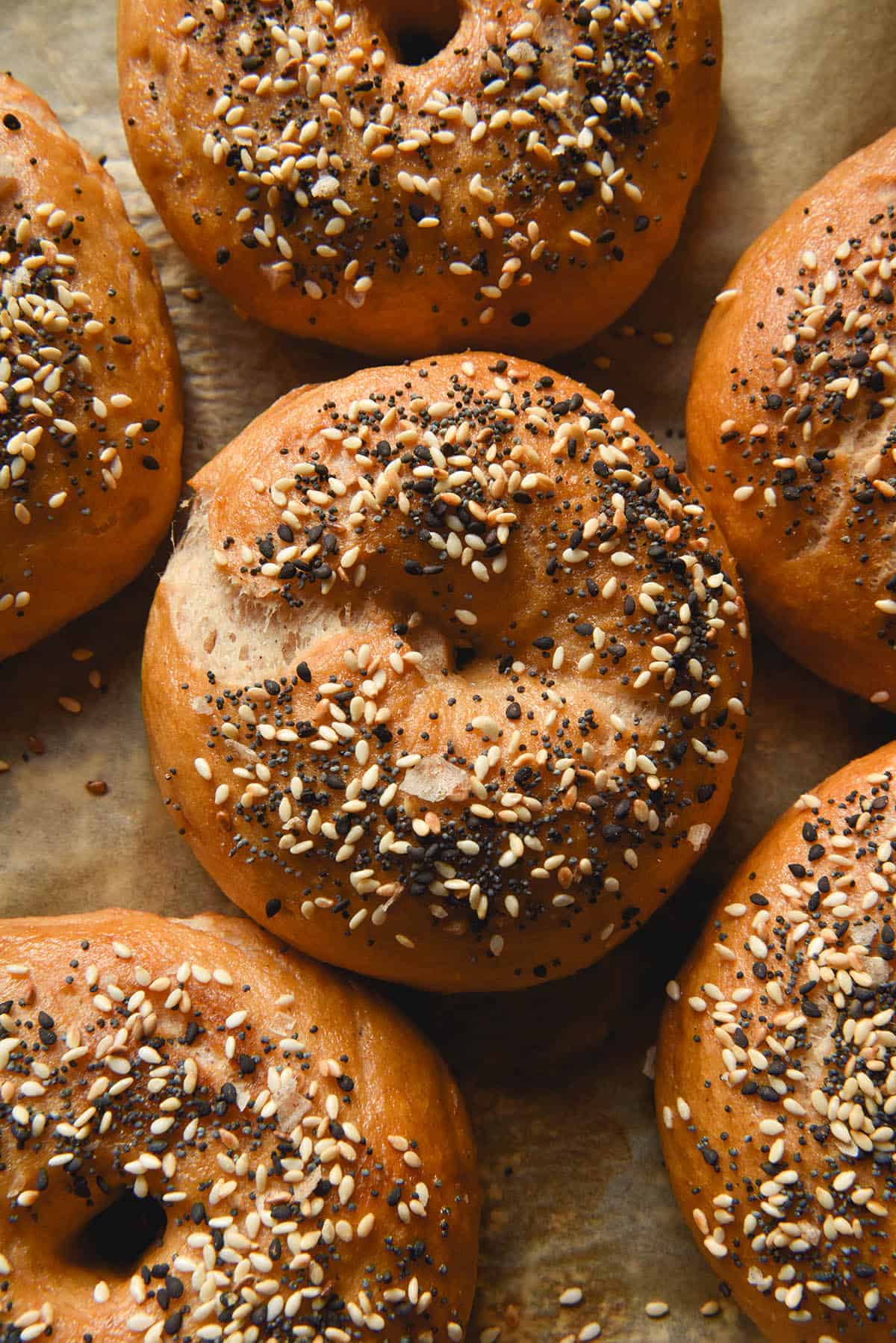 Gluten free focaccia
This gluten free focaccia is fluffy yet chewy, as all good focaccia should be. It is also vegan, xanthan gum free and nut free. Load it up with toppings for a delicious lunch or side dish.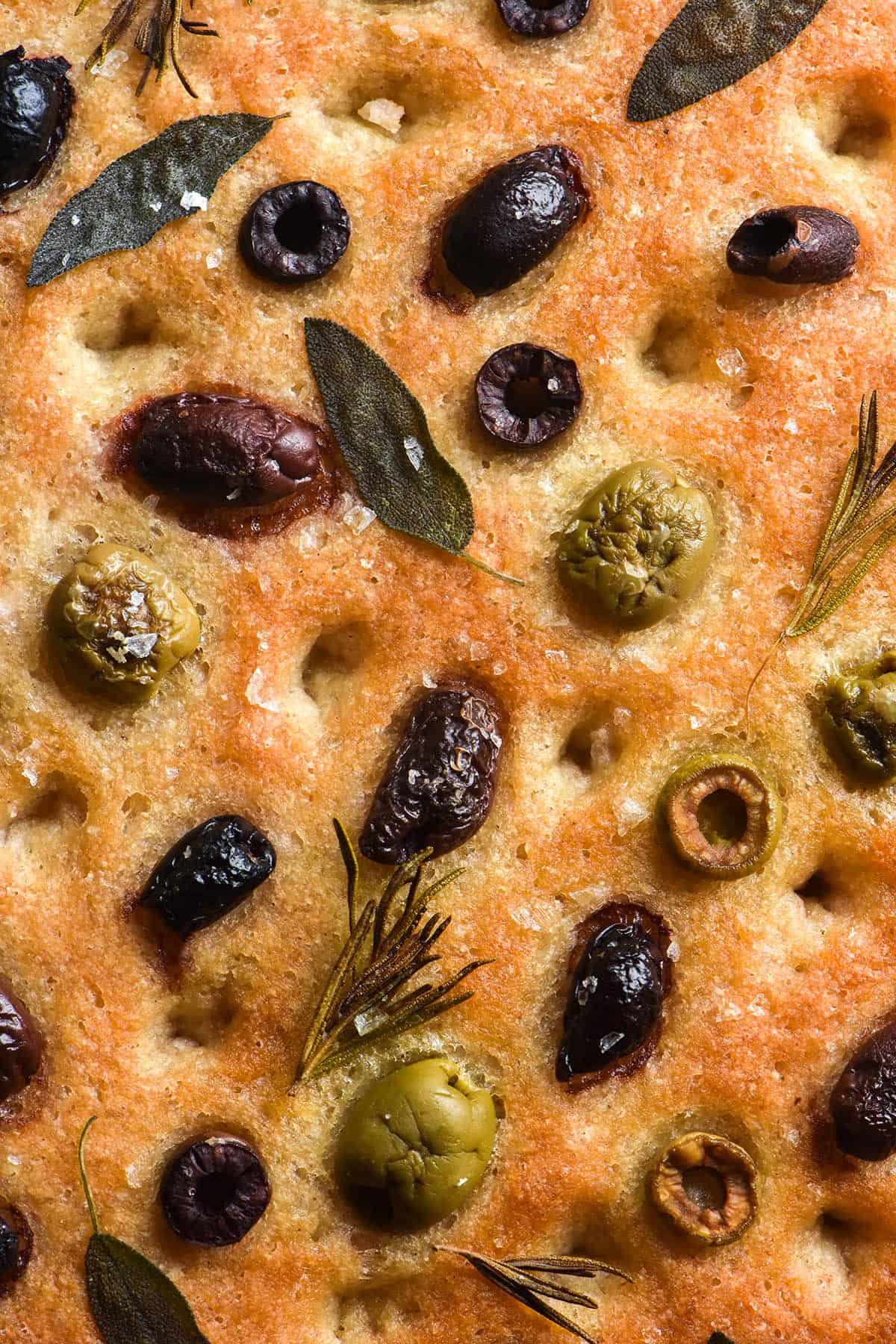 Gluten free sourdough bread
With a gluten free sourdough starter, it's possible to make your own gluten free bread. This recipe was the first gluten free sourdough I published on my website and it is still one of my favourites.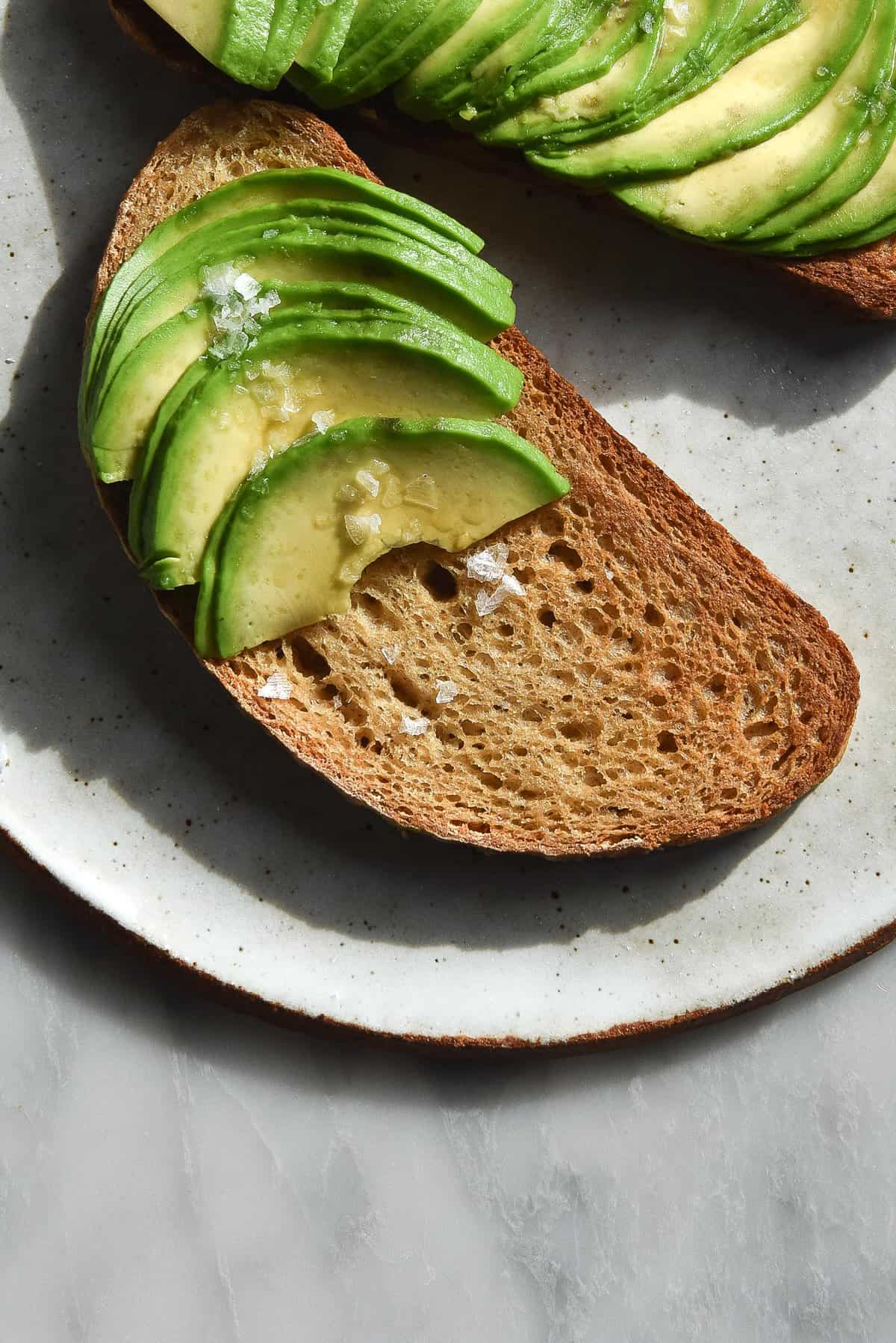 Grain free tortillas
These grain free tortillas use cassava flour to ensure they're grain free, nut free and vegan. They're super chewy and really use to make.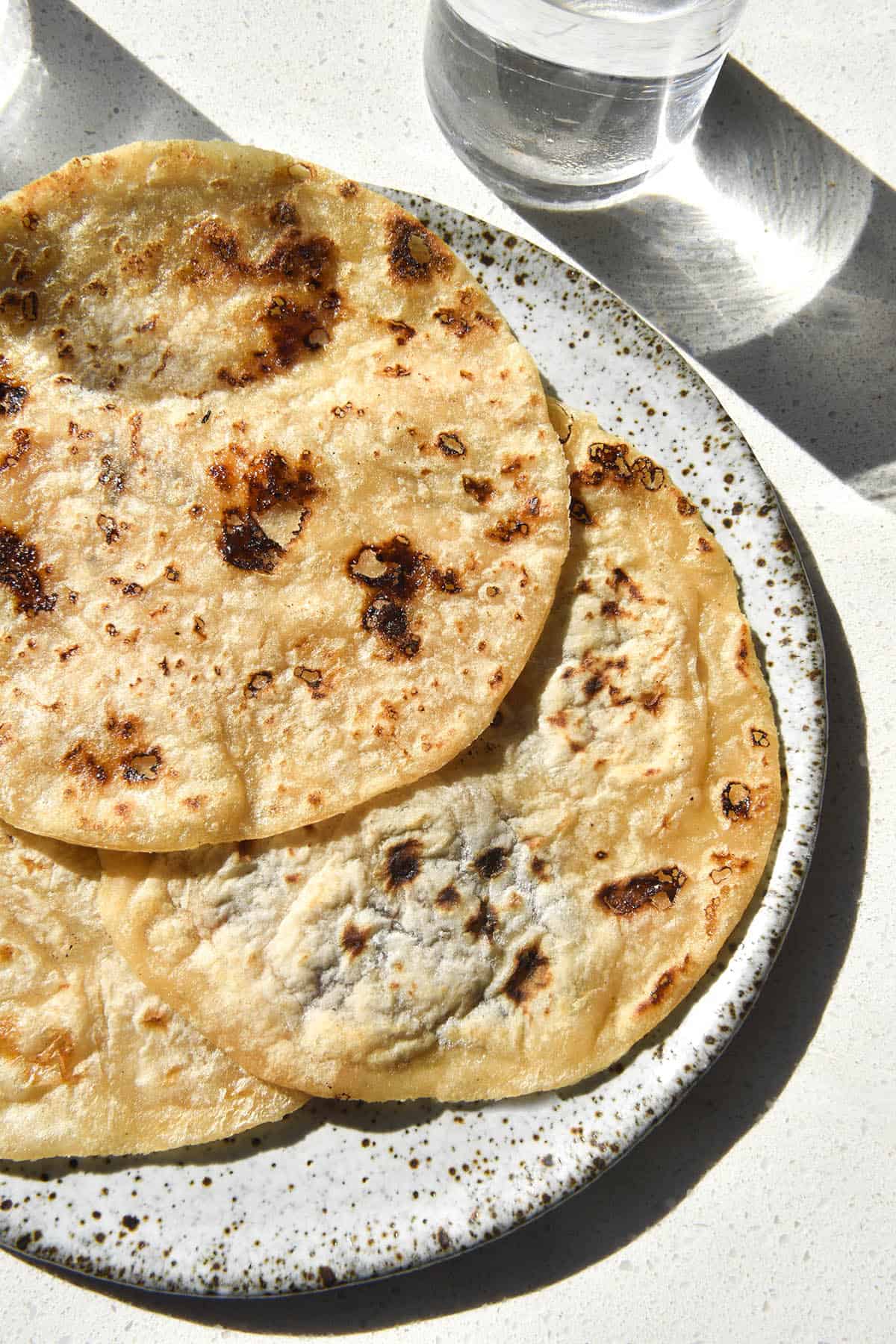 Gluten free sourdough 'white bread'
Sometimes you just want a white bread style bread. I get it. Enter: this easy, gluten free and vegan white bread sourdough. It uses more starch than my other recipes to achieve that white bread taste and texture.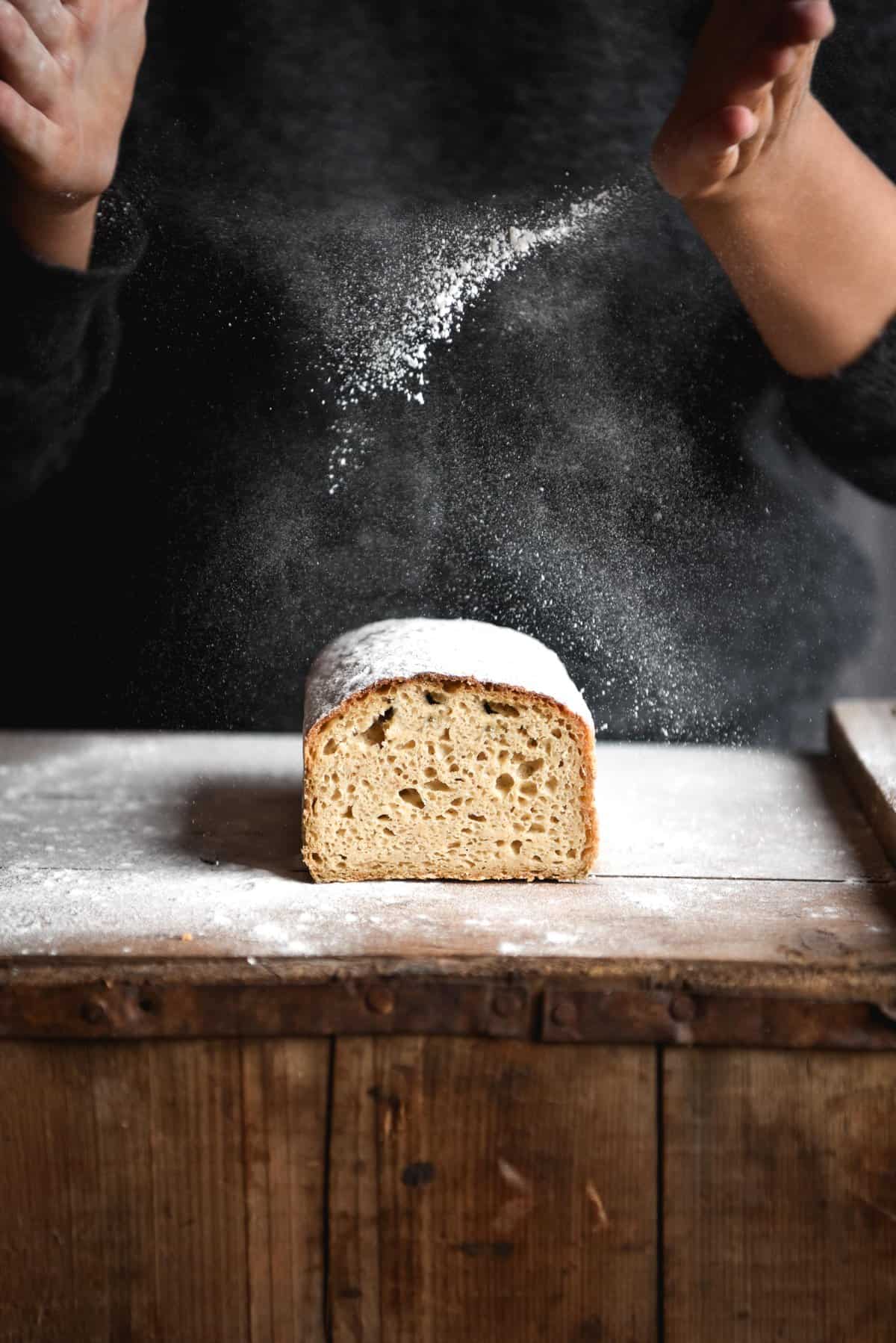 Gluten free tortillas
These easy gluten free tortillas are a recipe from my cookbook, Intolerance Friendly Kitchen. They came before my grain free tortillas, and their method inspired the gluten free dumpling wrappers in the book, too. They're easy to make and incredibly good. Use plant based butter to ensure they're vegan.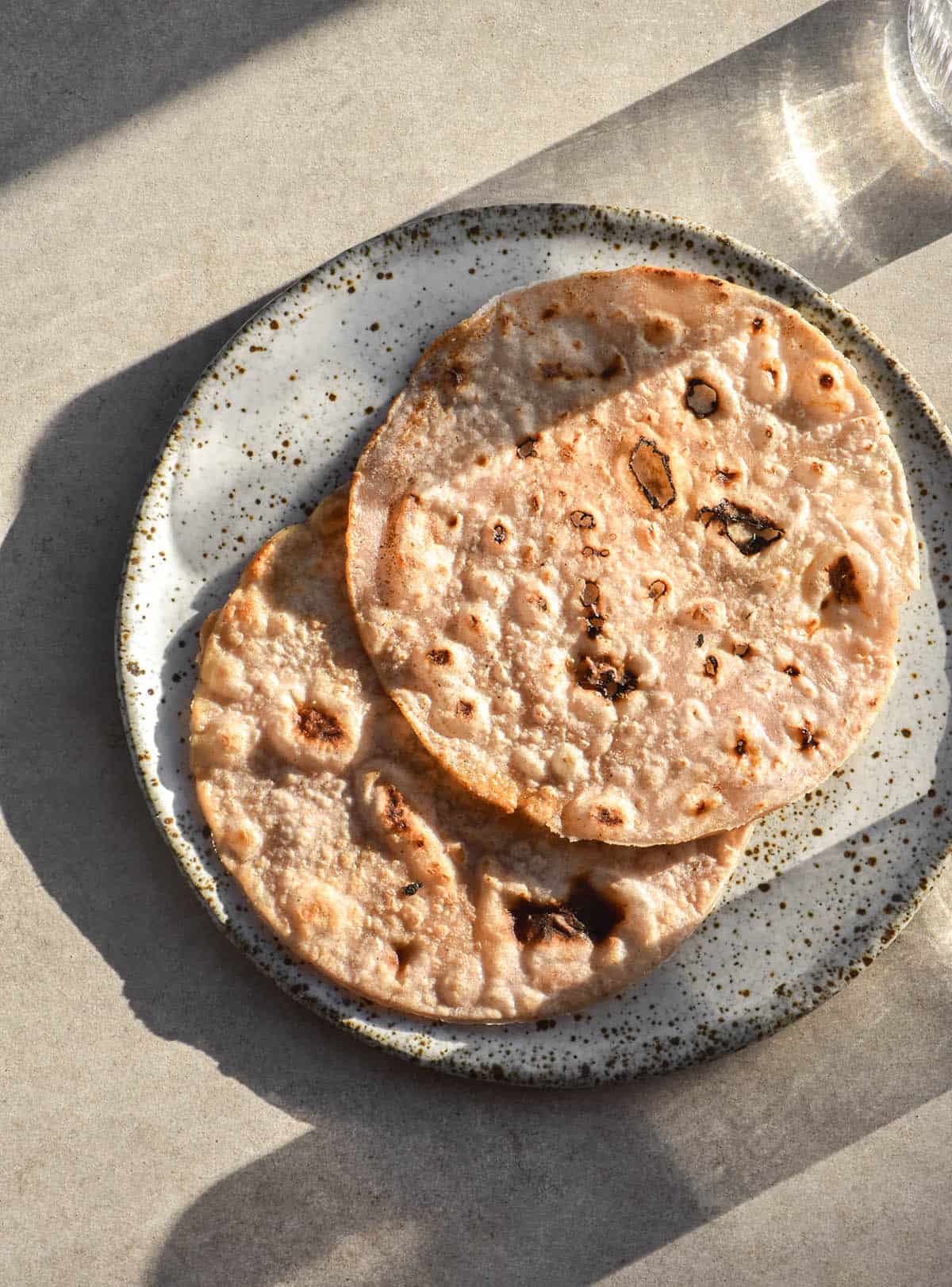 Perky gluten free bread rolls
These bread rolls use the method for my gluten free bagels (that is, a scald) to achieve perky little individual bread rolls. Delicious as sandwiches or burgers.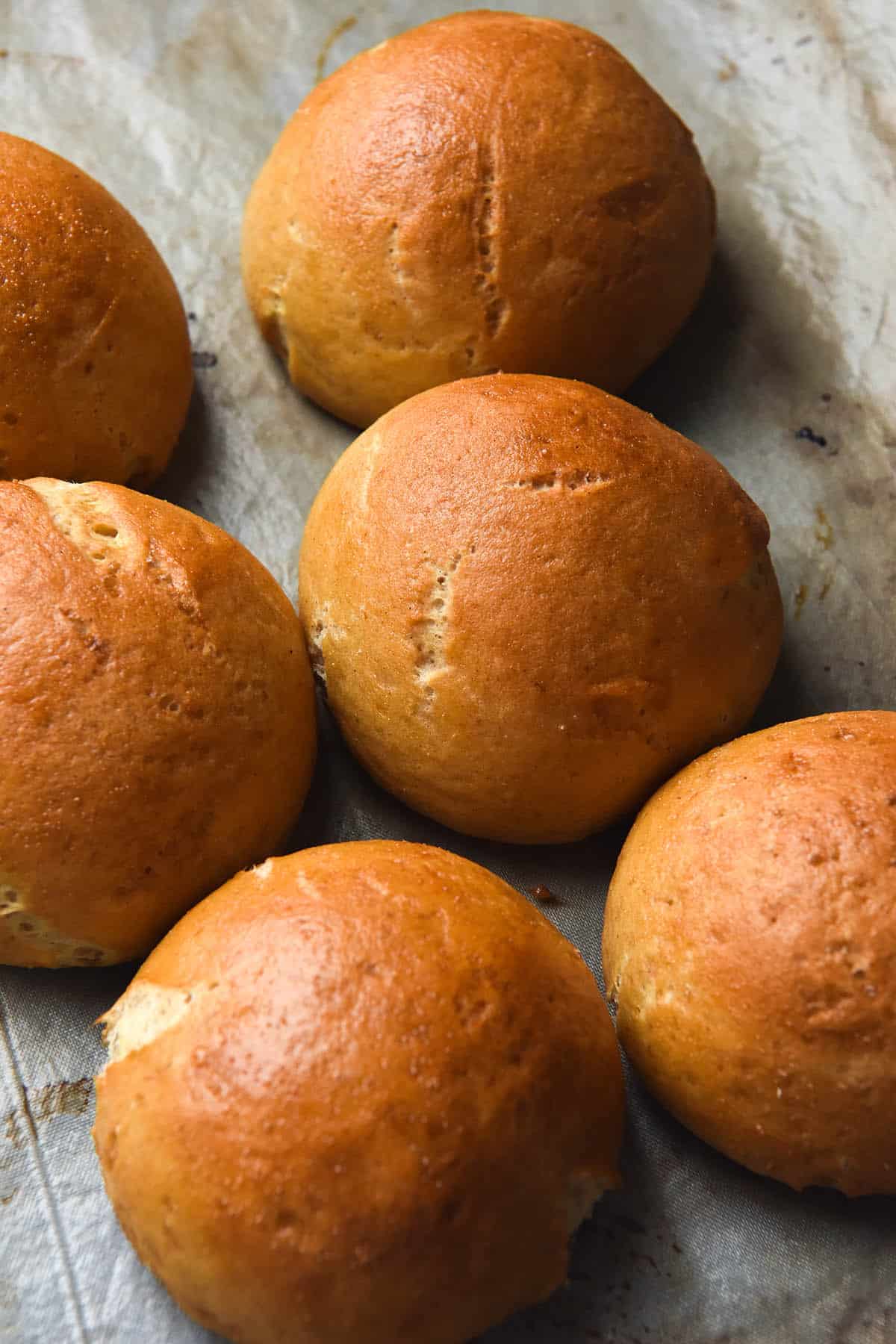 Gluten free sandwich bread
This sandwich bread is an everyday gluten free loaf that (duh) makes a great sandwich. It is nice and tall and retains it's height without xanthan gum or any animal products.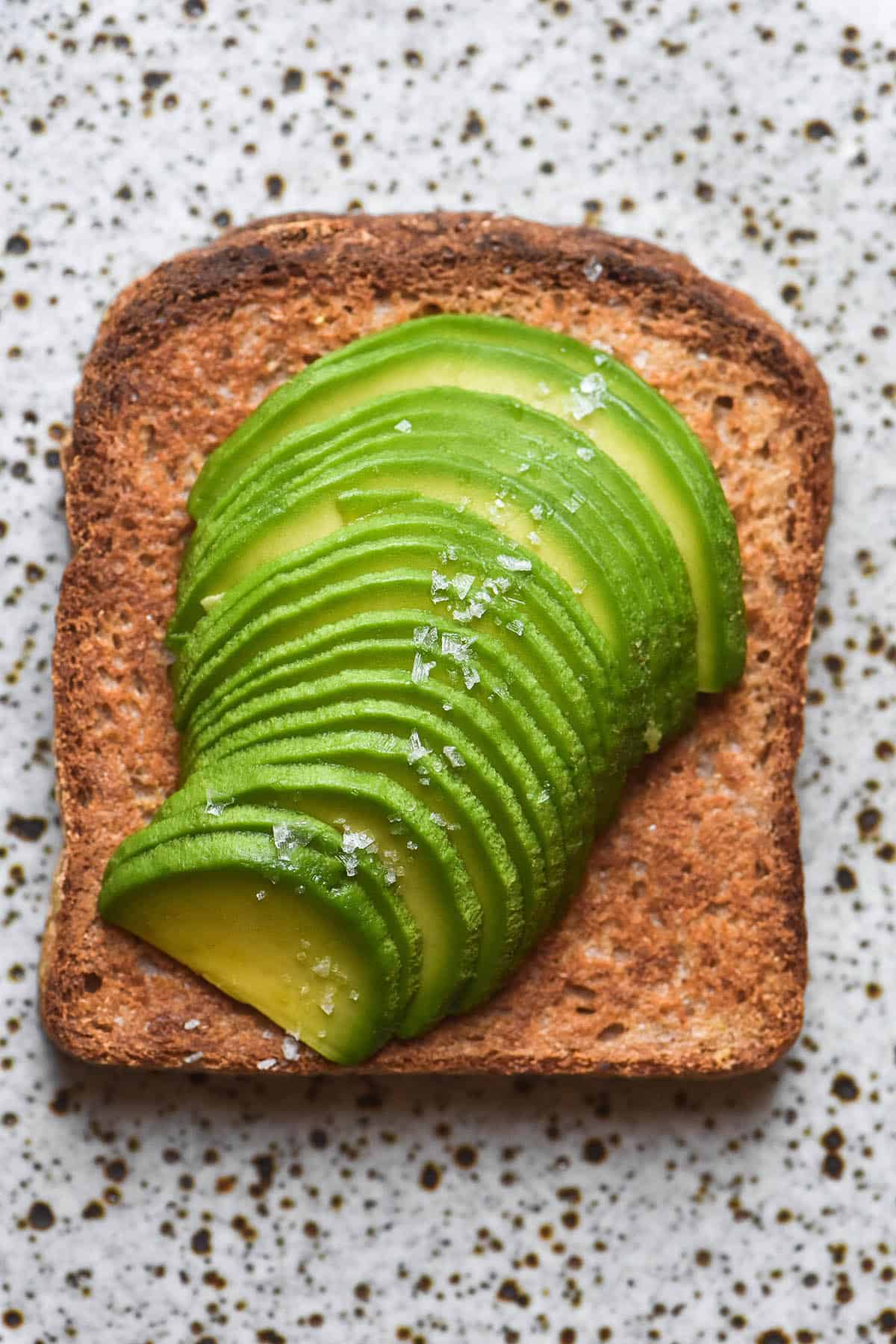 Sourdough gluten free pizza bases
Is pizza bread? No? Well, now that we're here, we may as well… These gluten free sourdough pizzas are my absolute favourite way to make pizza. The dough keeps in the fridge all weekend, so you can have fresh pizza every night. A win is a win.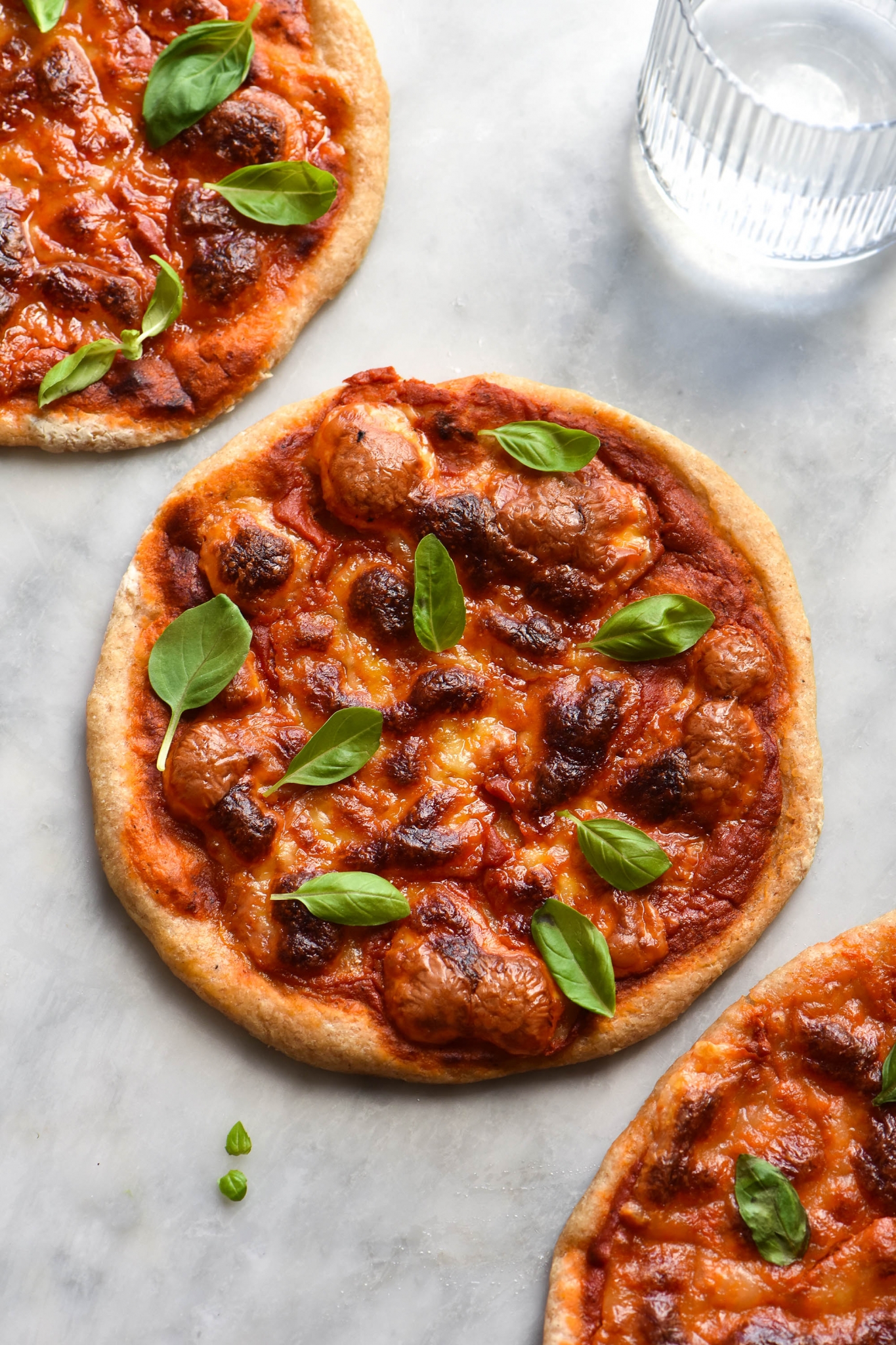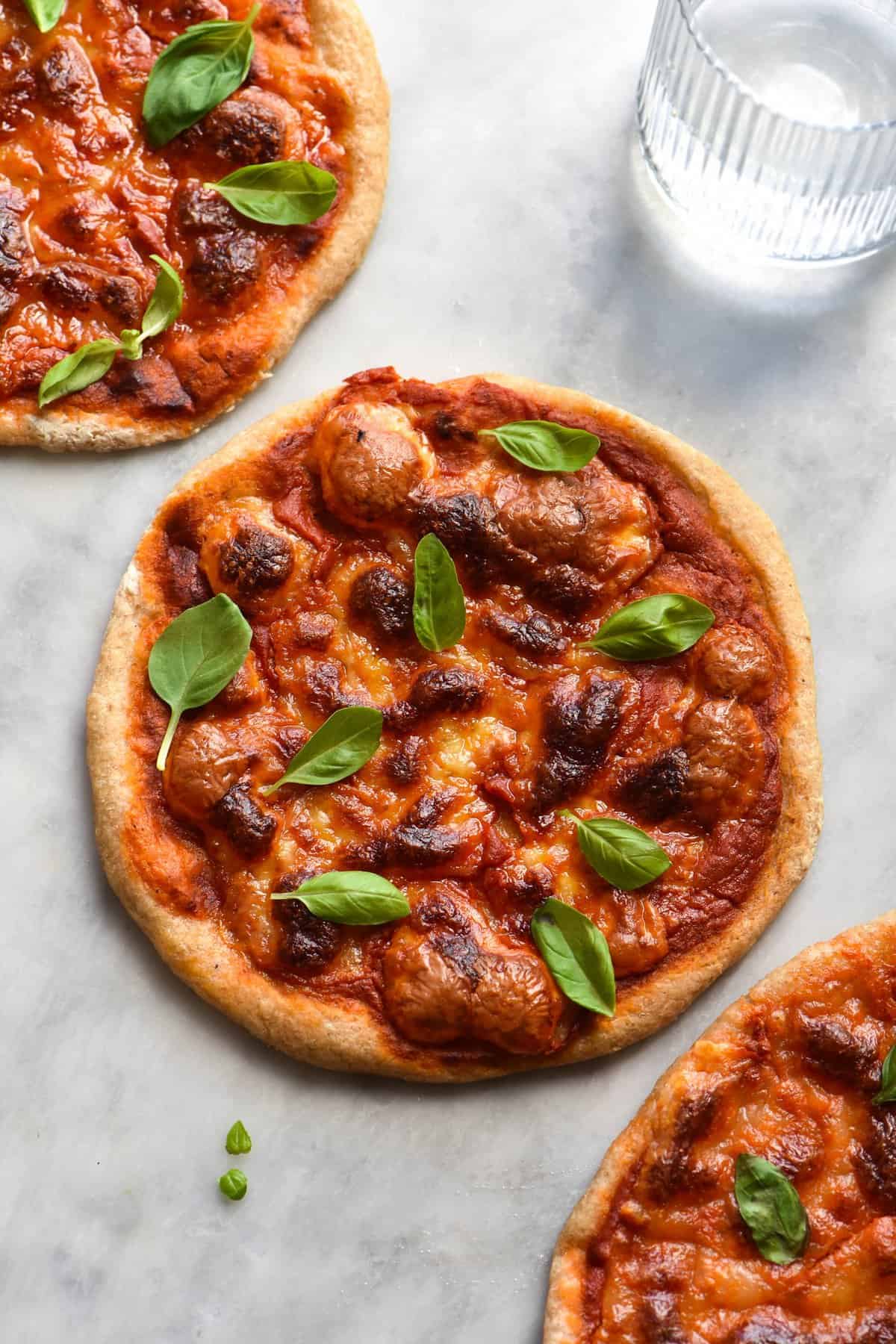 Regular gluten free pizza bases
Of course, not everybody has a gluten free sourdough starter, so it would be rude not to include a regular yeasted option. These pizza bases tick all the boxes: chewy, delicious, easy, ready in two hours, xanthan gum free and vegan.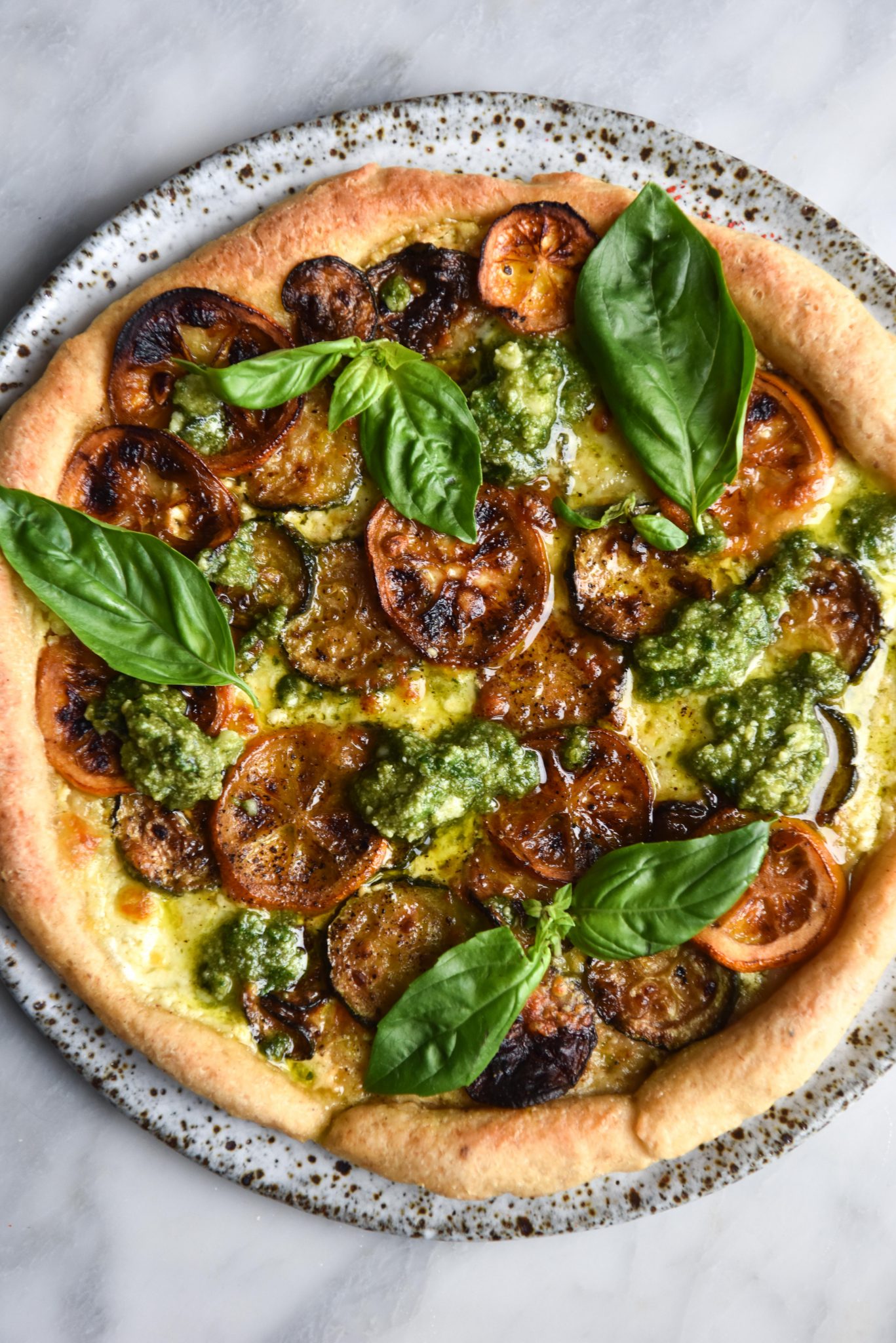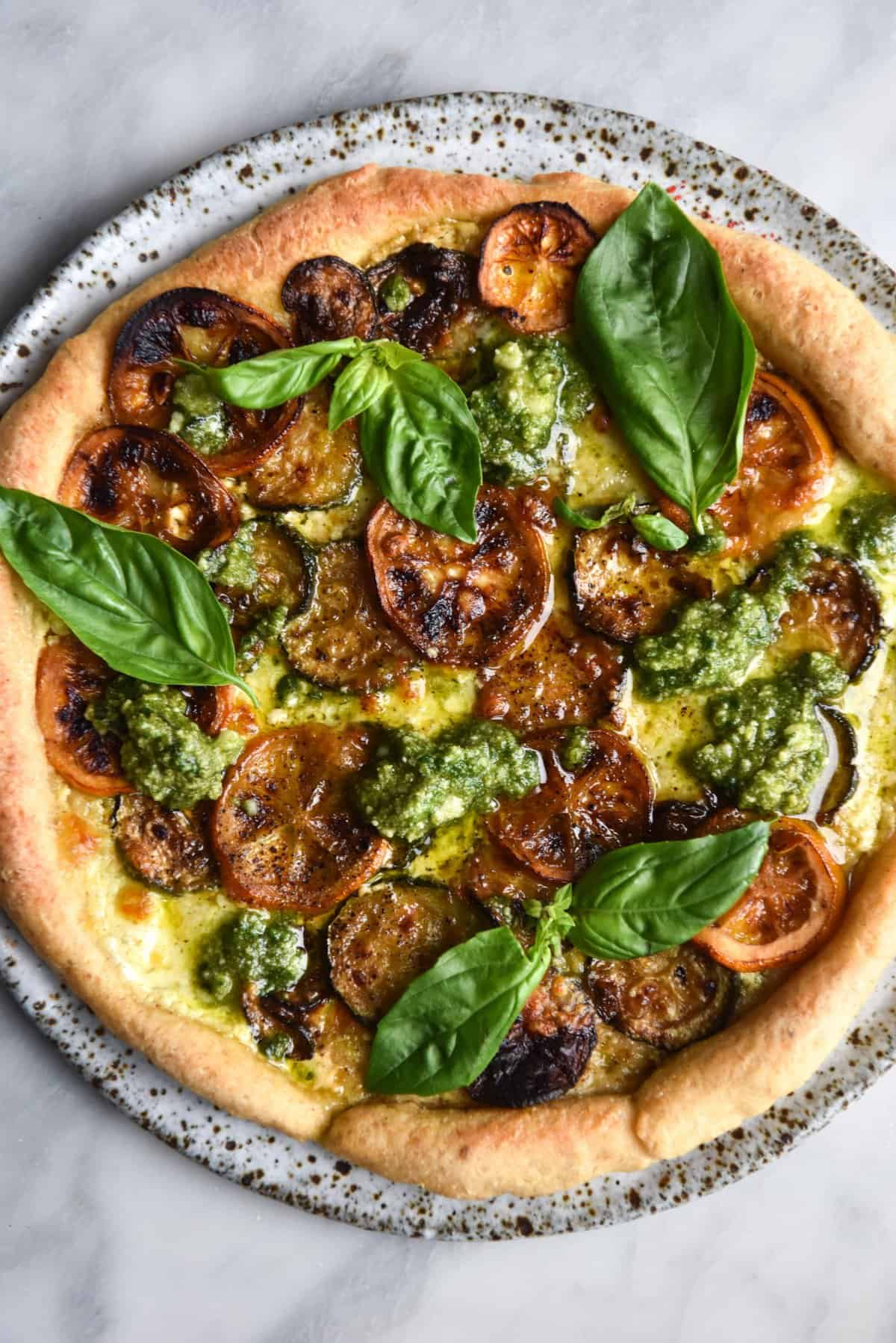 'Not quite bergen' seeded loaf
This a wholesome lil loaf from my cookbook, Intolerance Friendly Kitchen. It's full of seeds and wholegrain flours, plus vegan and xanthan gum free, too.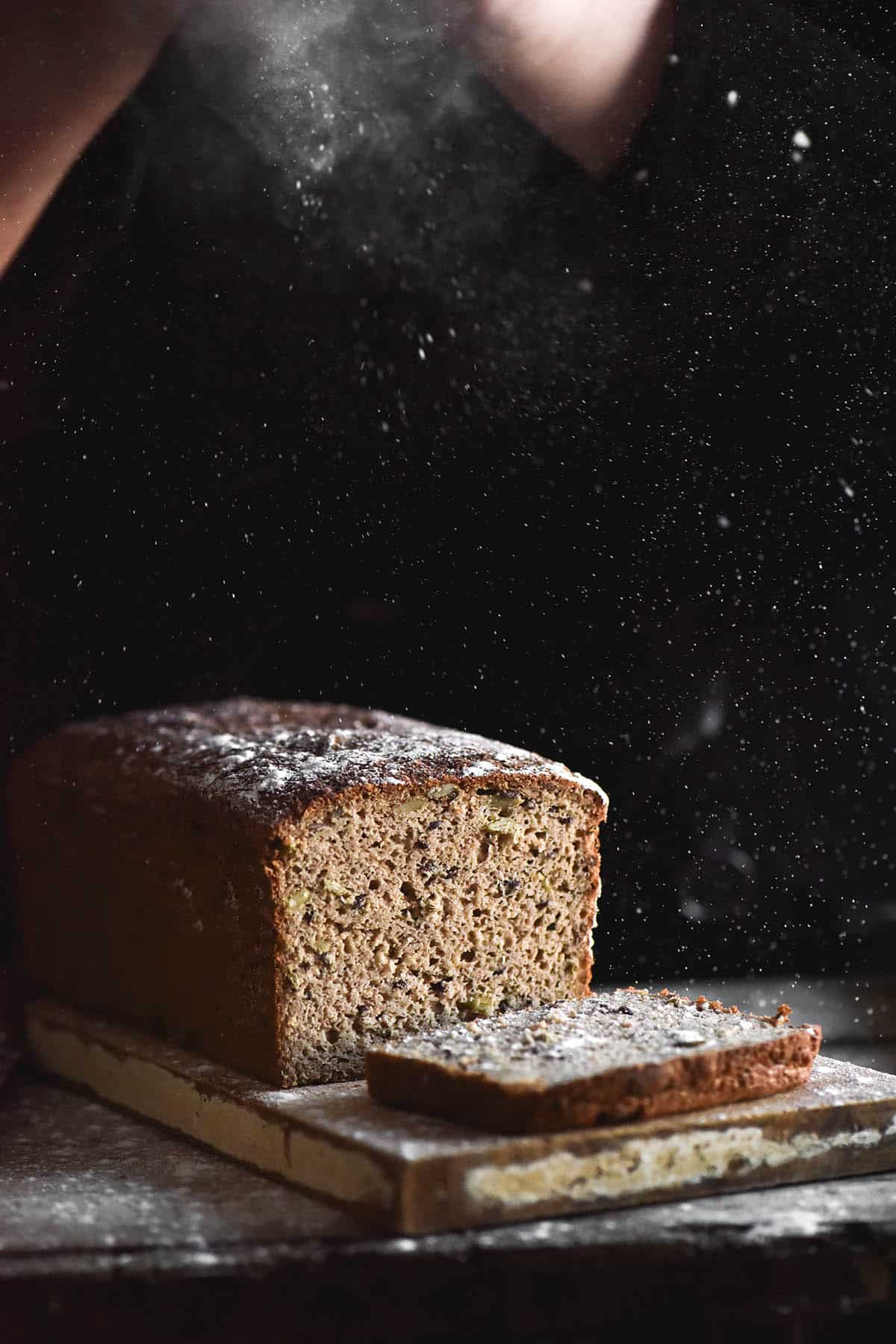 Gluten free sourdough without starch
Another bread recipe from Intolerance Friendly Kitchen (sorry, but there are loads) this gluten free sourdough is made entirely without starch. By using an autolyse, this bread manages to achieve similar height and structure to a loaf that uses starches.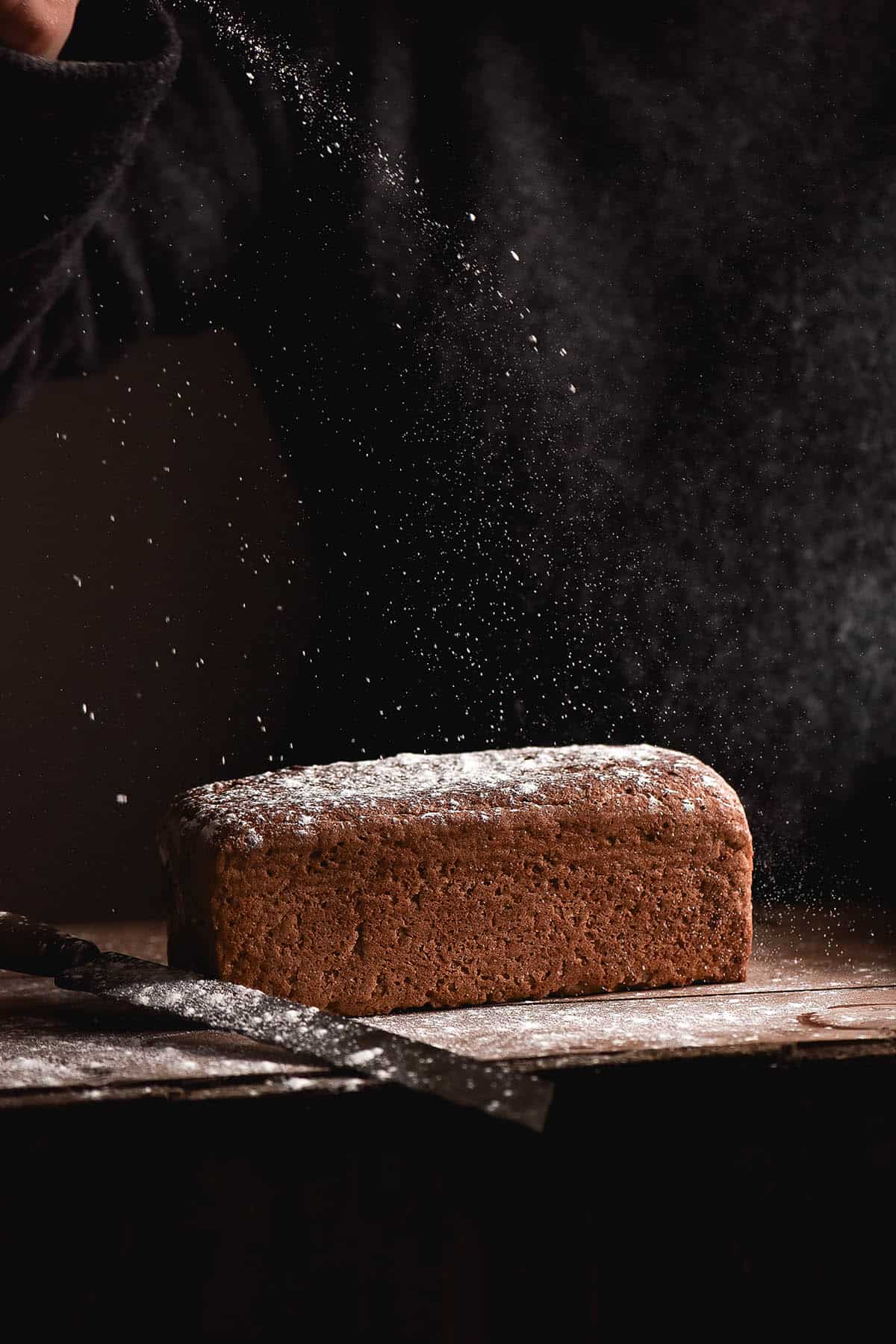 Grain free vegan 'white bread'
This deliciously 'white bread' grain free vegan bread uses cassava flour (among others) for this fluffy and light end result.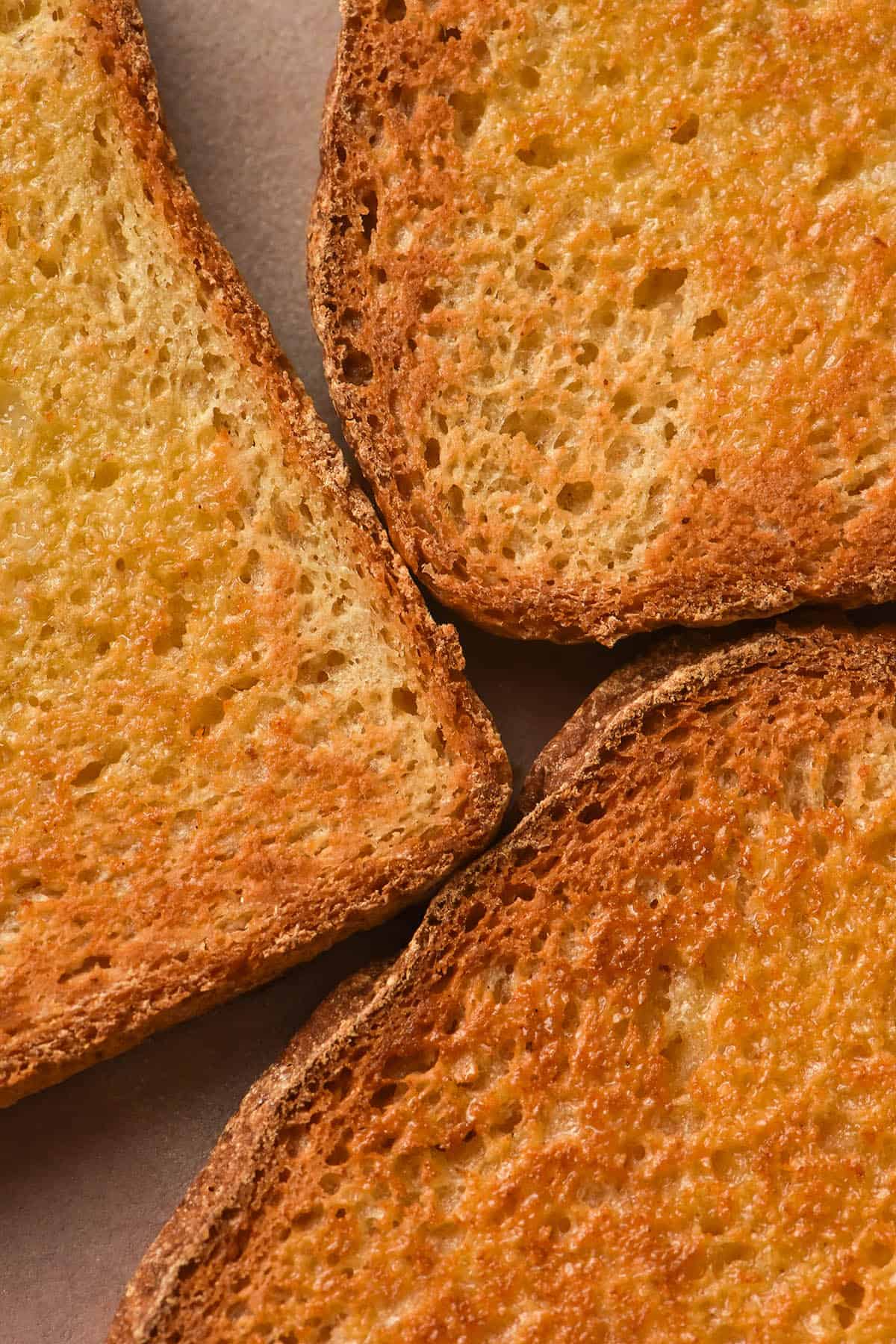 Gluten free buckwheat seed bread without yeast
Some people have asked me for a yeast free, gluten free bread recipe, so I developed one for Intolerance Friendly Kitchen. It has a delicious seed topping that gets super crunchy in the oven.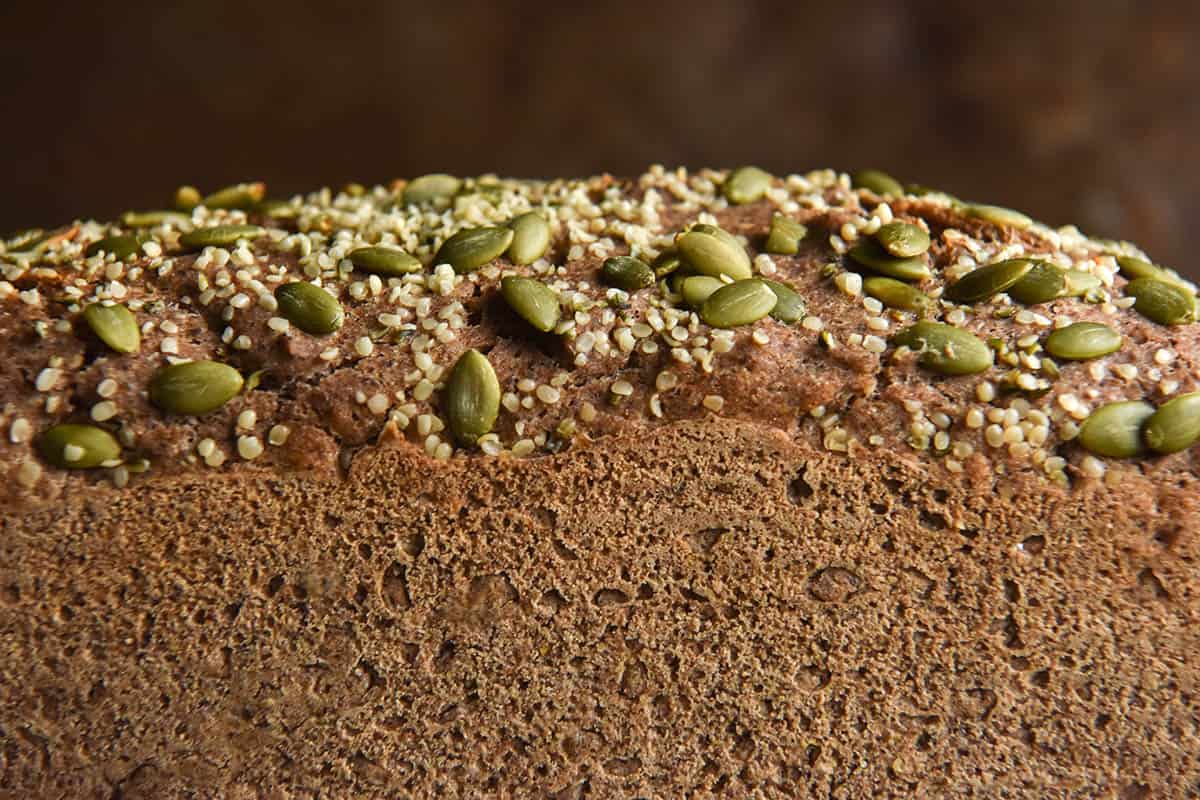 Yeasted gluten free flatbreads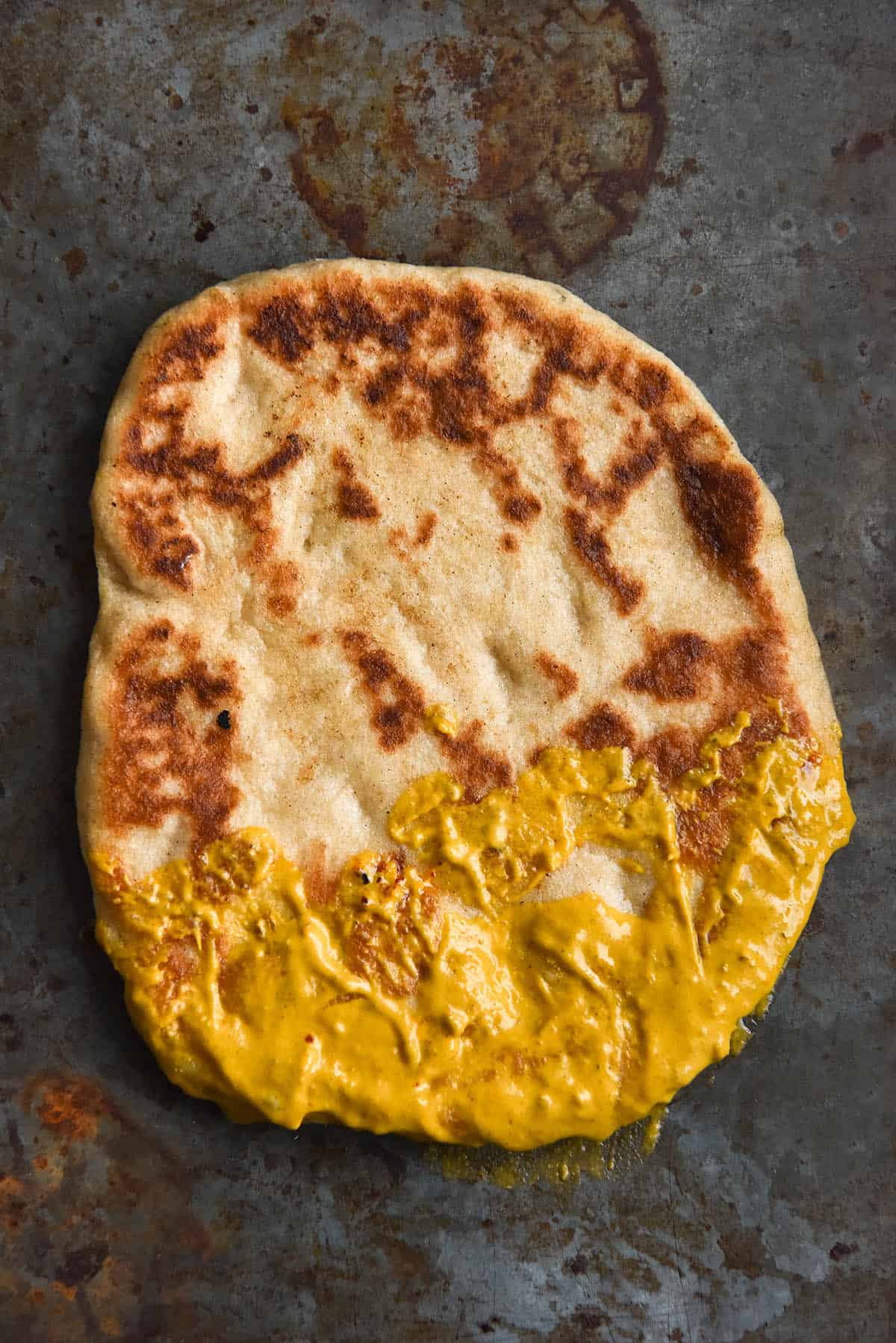 Gluten free sourdough without rice flour
Not everyone can have rice flour, so I wanted to develop a recipe for those people. This gluten free vegan sourdough is also rice free!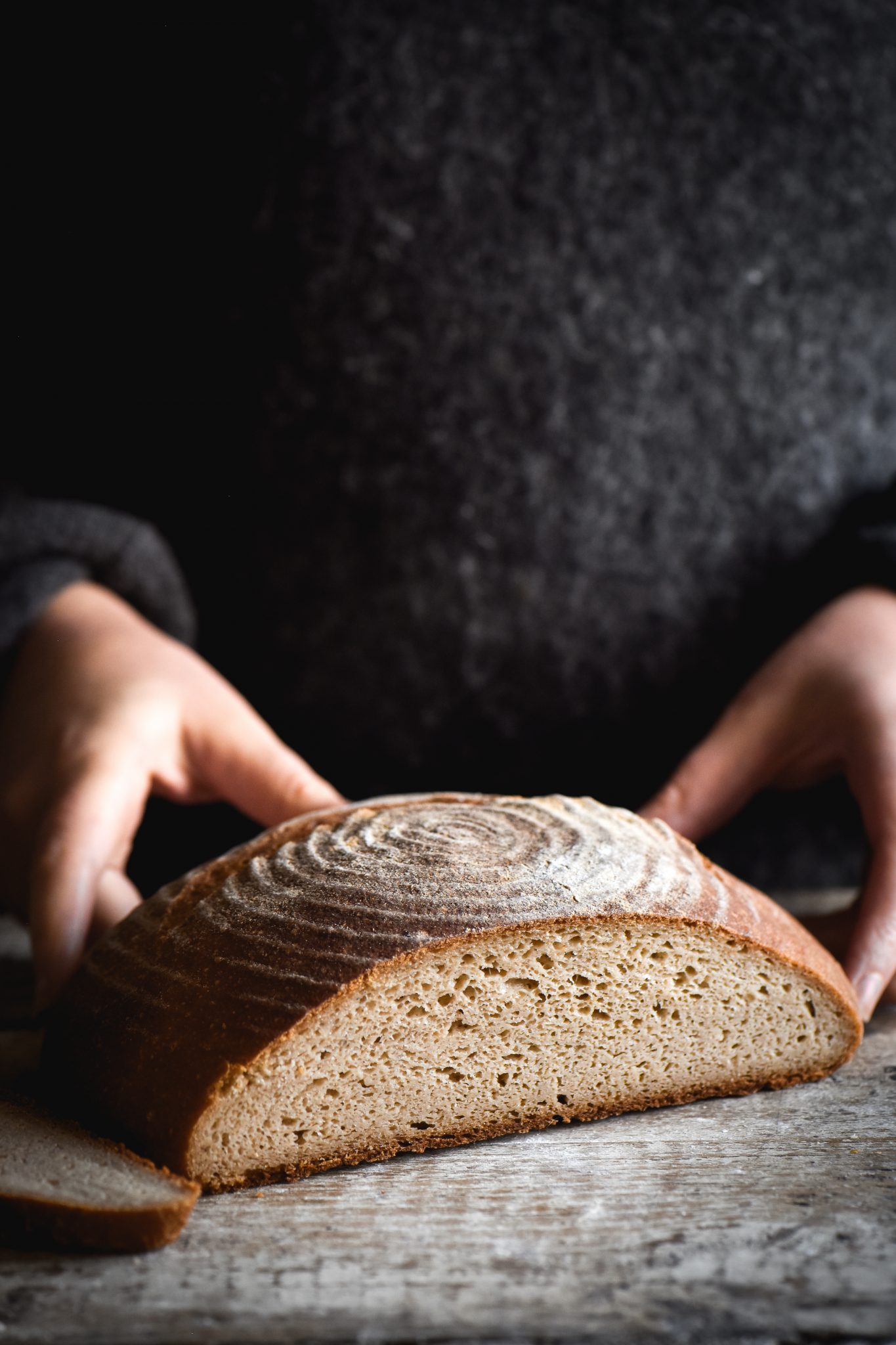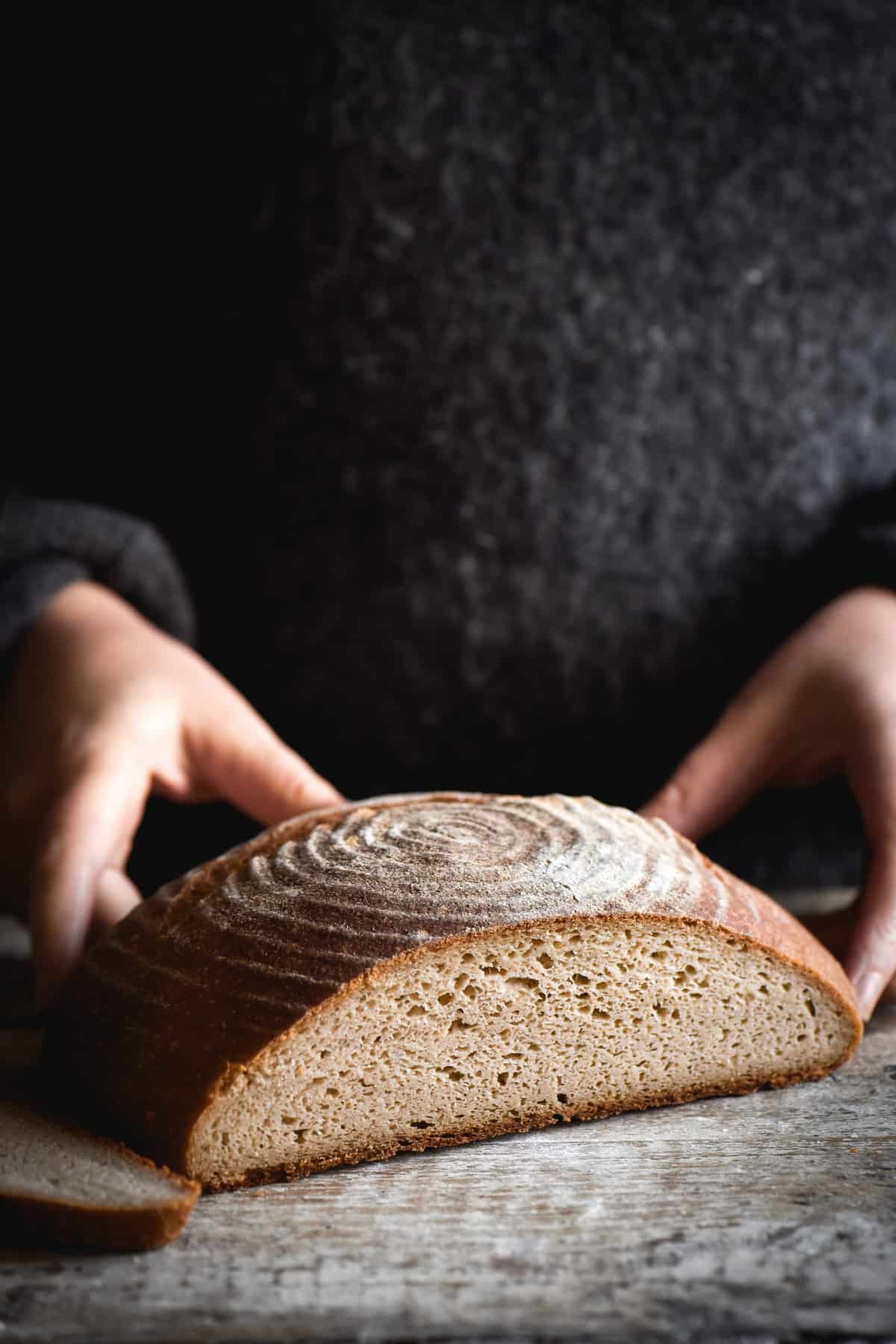 Bonus: gluten free vegan banana bread
I mean, I didn't say savoury bread only!