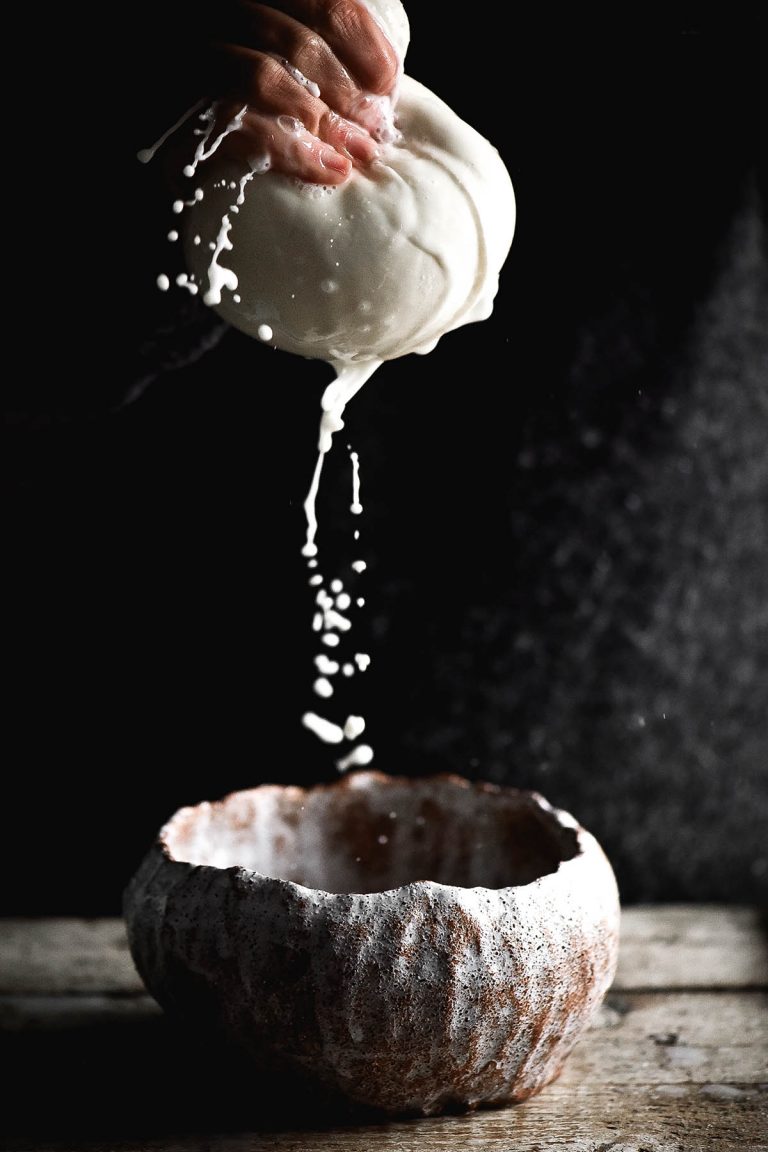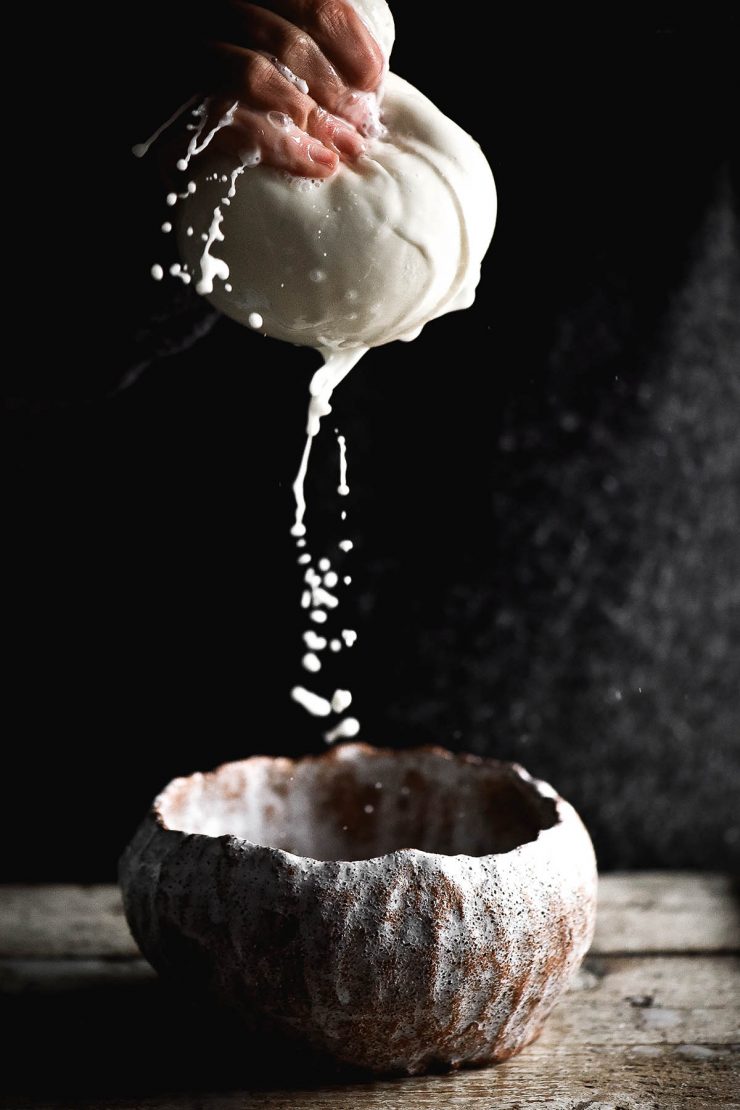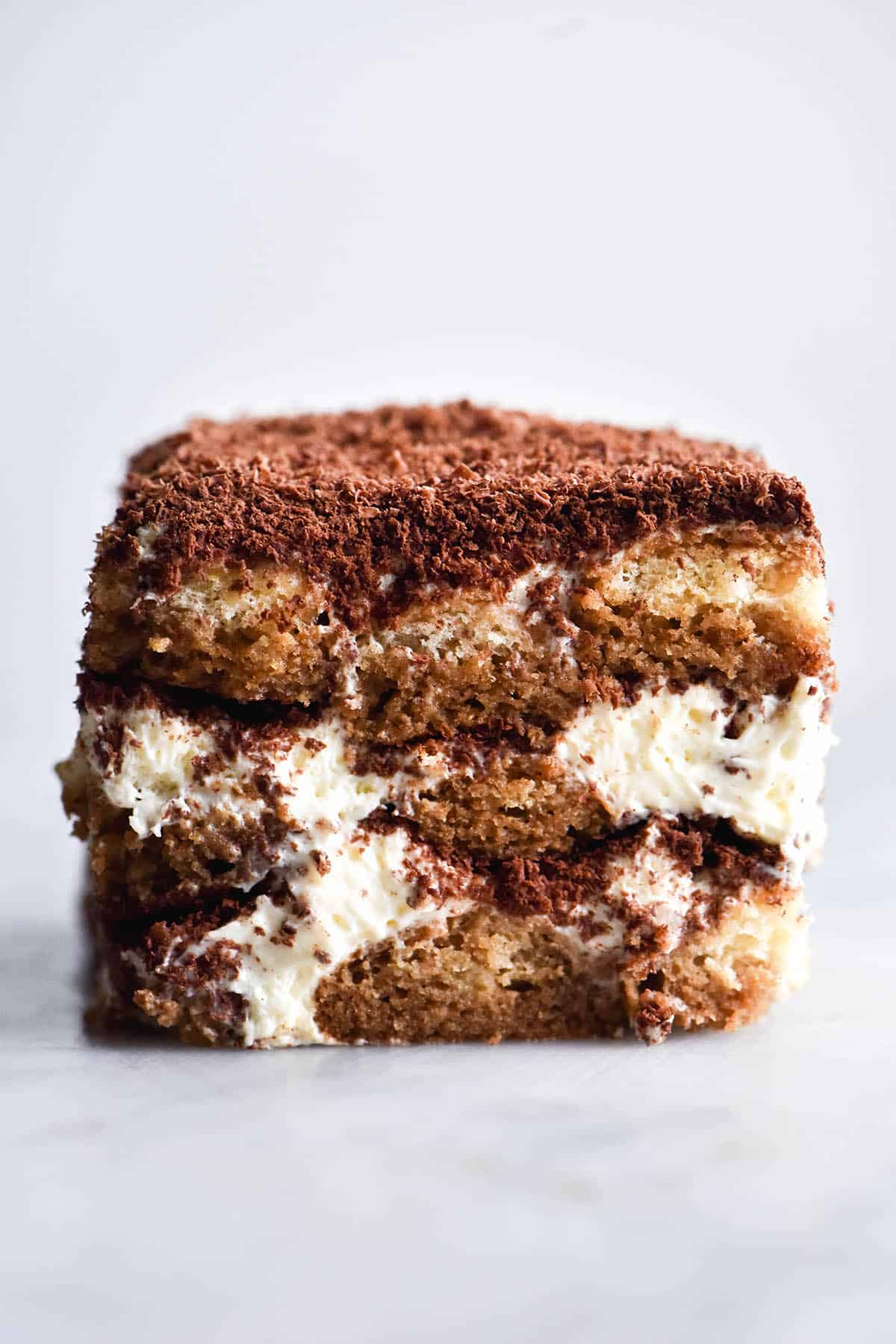 How to make lactose free milk
I have wanted to write about how to make lactose free milk for a while, and today is the day. I use lactose free milk for a lot of my lactose free recipes. My lactose free ricotta, paneer and mascarpone recipes all use lactose free milk. Although lactose free milk is readily available in Australia, it occurred to me that it might not be elsewhere. Further? While it is generally available here, it's often considerably more expensive.
Lactose free milk vs dairy free milk
Lactose free milk and dairy free milk are two separate things, in this instance. Lactose free milk is a dairy based milk that has had the lactose content removed. So, when I talk about a lactose free ricotta, it is a dairy based ricotta without the lactose content.
Dairy free milk is a milk that is not formulated with dairy. Dairy free milks include soy milk, rice milk and oat milk. They are inherently completely dairy free. Dairy free milks are naturally lactose free, because they are not made with any dairy products.
It's worth noting that lactose free does not mean it is suitable for a dairy allergy. Lactose intolerance and dairy allergy are two separate things.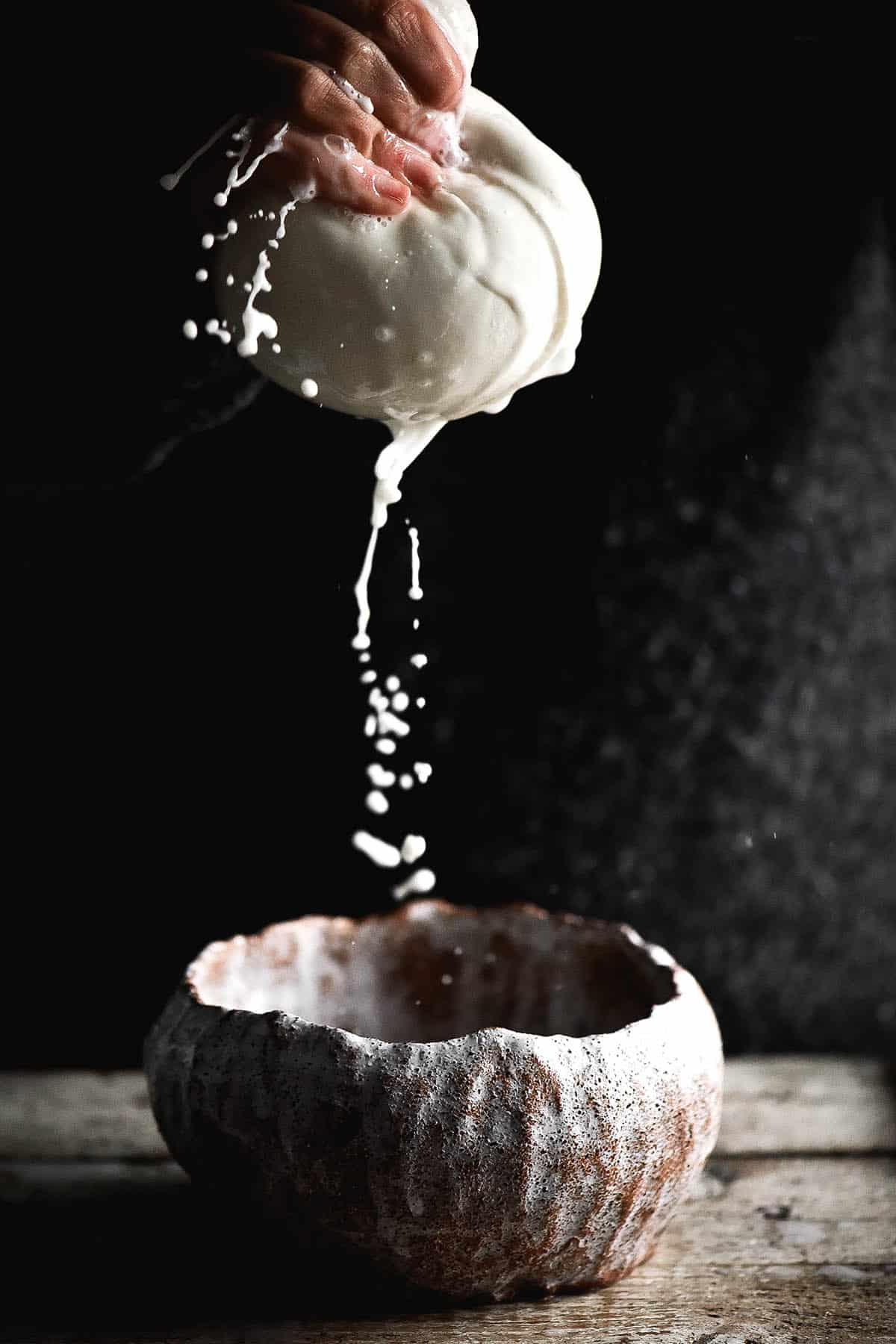 Why make lactose free milk?
Some people enjoy traditional milk, but they malabsorb lactose. This means that they experience digestive symptoms like cramping and diarrhoea after consuming lactose, because they can't digest it. Lactose free milk allows people to consume traditional dairy without consuming excessive amounts of lactose.
I only recommend products I love and use daily and all opinions are my own. This post contains affiliate links, and I earn a small commission for any qualifying purchases, at no extra cost to you
What is lactase?
Lactase is an enzyme made by the human body to break down the lactose content in foods that we eat, but some people produce less lactase than others. This means that they don't have enough (or any) of the enzyme to break down the lactose in dairy properly.
Like other digestive enzymes, lactase is available as a supplement in pill or liquid form. People with lactose intolerance can take the enzyme before consuming dairy to equip their body with the means to digest lactose. They can also add the drops to dairy products to achieve the same thing.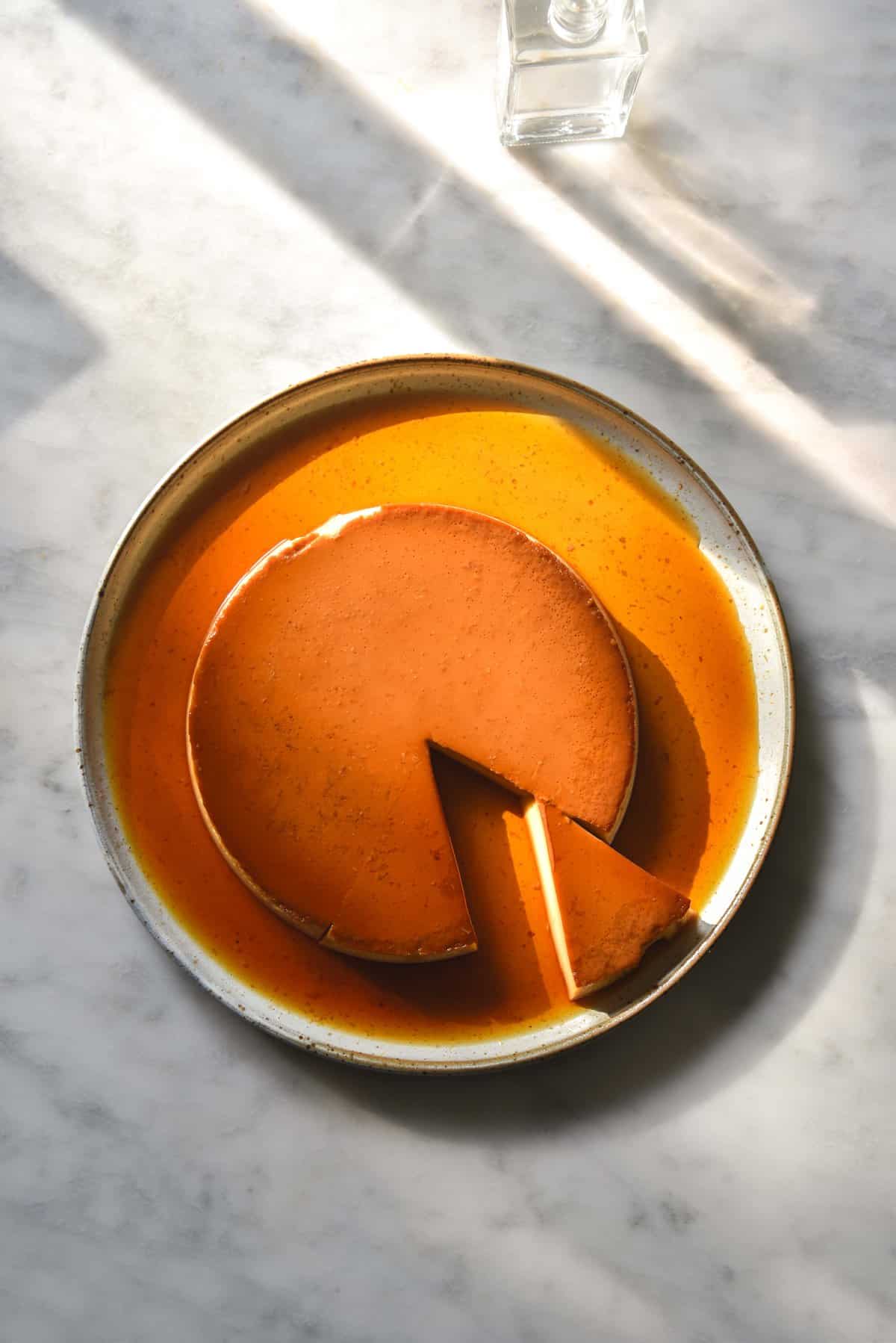 How is lactose free milk made?
Lactose free milk is made by adding lactase (an enzyme) to dairy milk. Lactase is the enzyme which breaks down the lactose content of milk. The lactose isn't technically removed, per say – it is split into two more digestible sugars.
The steps are easy and as following:
Buy a good quality milk of your choosing. You can use skim or regular.
Add the lactase enzyme to the milk and stir to combine.
Allow the lactase to do it's thing for 24 hours or more.
Voila! Lactose free milk.
Liquid lactase is the best way to make lactose free milk. The drops are quick to add and easy to disperse. It is worth nothing that you do not need to add lactose to any milk that is not made from dairy. Soy milk inherently contains no lactose, so adding lactase will not do anything.
Is lactose free milk 100% lactose free?
Probably not. It's hard to tell, because there's no standardised reporting required for lactose free milk brands. I submitted questions to Australian manufacturers of lactose free milk and have not yet received a response.
Even when you make your own, it's hard to tell if 100% of the lactose has been removed. You can try to test the milk for glucose (the presence of glucose indicate the lactose has split) but it's not a foolproof method.
That said, removing most of the lactose is perfectly fine if that works for you. If you don't have digestive systems after consuming, then 'nearly lactose free milk' has served it's purpose.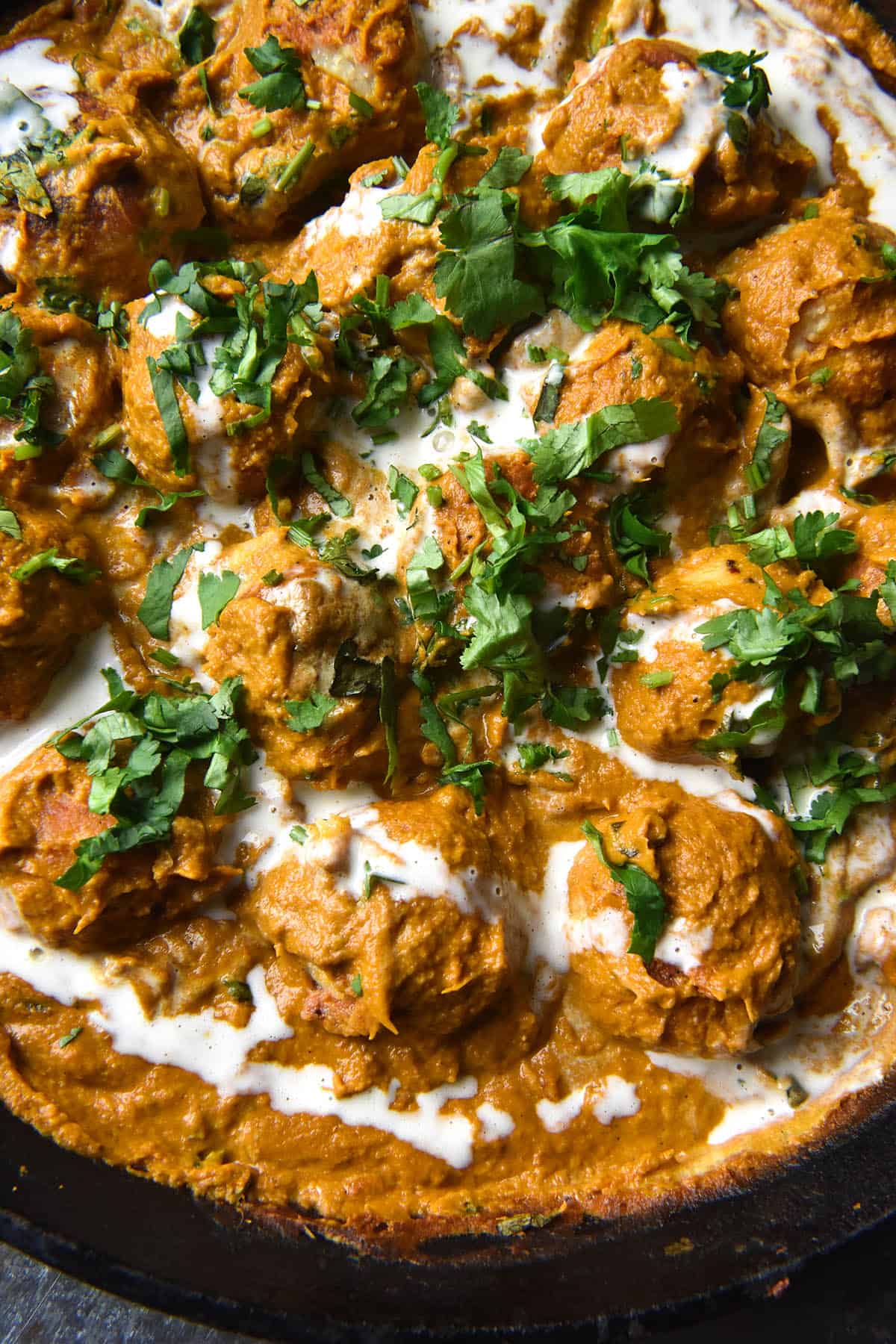 What does lactose free milk taste like?
Lactose free milk performs and tastes (mostly) the same as the regular milk. The exception is that lactose free milk tastes sweeter. This is because lactase splits lactose into two more digestible sugars, glucose and galactose. These sugars can make the milk taste sweeter, even though no extra sugar has been added.
As per FODMAP Everyday: 'lactose is made up of two-molecules – glucose and galactose. They are a class of sugar whose molecules contain two monosaccharides, and as such, these two sugars are the "D" or disaccharide in FODMAP (meaning two sugars). When lactose is broken down enzymatically it splits into two more readily digestible sugars – glucose and galactose.'
Can you make lactose free milk at home?
Yes! It is very easily to make at home. All you need is a good quality milk and some lactase drops to create your own milk at home.
Does this method work on other dairy products?
Yes! You can use this method to make lactose free cream or yoghurt.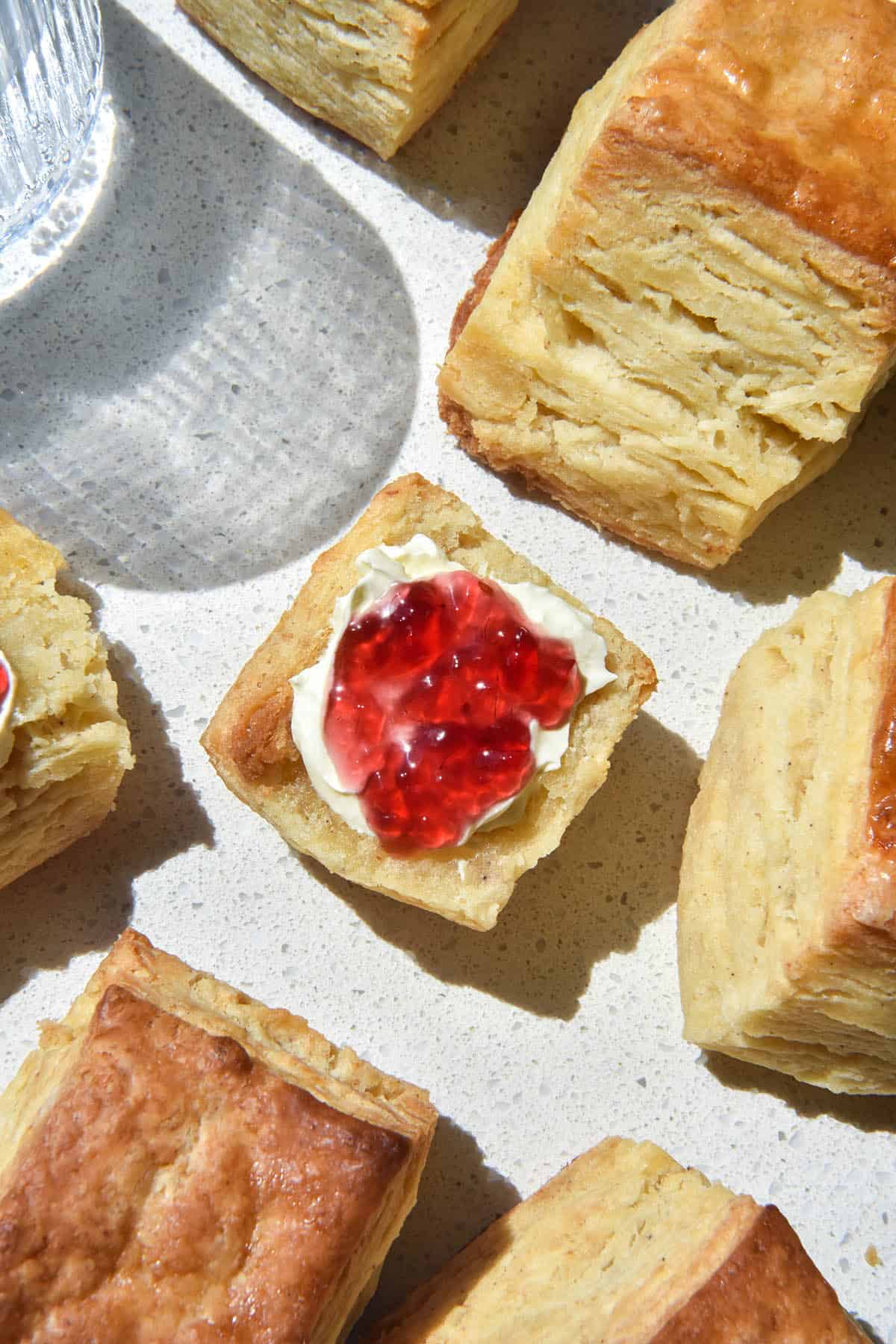 Why would I make lactose free milk at home?
There are a few reasons why you would want to make your own:
The store bought variety is expensive. I often find, too, that lactose free versions of things are often watery and not as good. Don't even get me started on the lactose free cheese brands.
Some of the brands can use guar gum or starches to reach their ideal consistency. Not everyone has issues with gums, but I don't really want to see gums in my milk if I can avoid it.
Making your own lactose free milk gives you much more control over it. Commercial brands don't have to say how much lactase has been added or how long the milk was left to sit for the reaction to occur. They also don't have to specify how much lactose was removed or what enzyme was used.
Making your own milk also means that you can choose a delicious, great quality milk.
What can I make with lactose free milk?
This milk works anywhere regular milk works. You can use it in coffee or tea, on cereal or drink it on it's own, if you're into that. Here are some other low FODMAP recipes to get you started:
Lactose free ricotta
This easy ricotta style homemade ricotta is a delicious way to use homemade lactose free milk. I love it on toast or in pasta.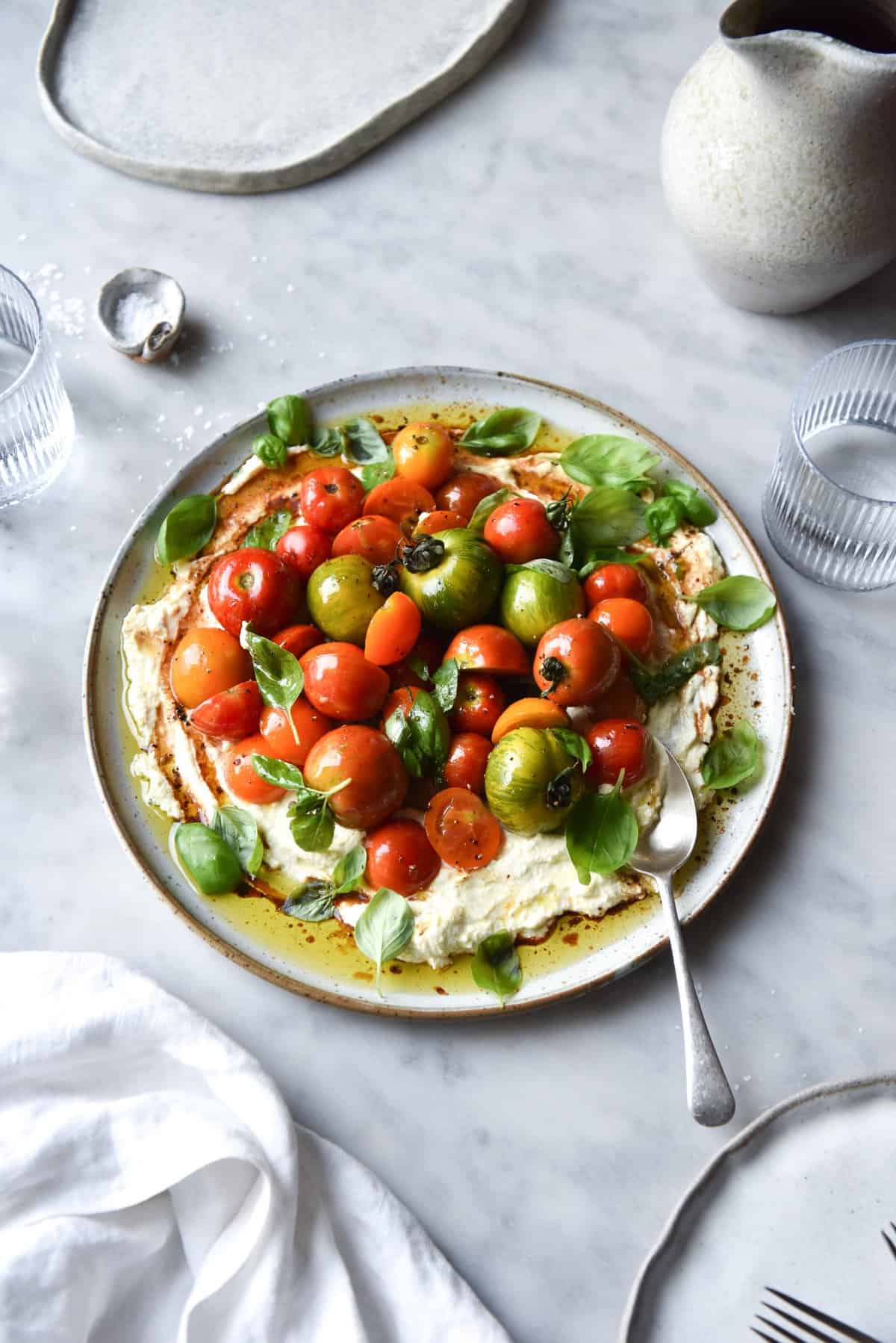 Lactose free creme caramel
This low FODMAP creme caramel is as delicious as it is gorgeous. I use lactose free full cream milk for a creamy and rich yet FODMAP friendly dessert.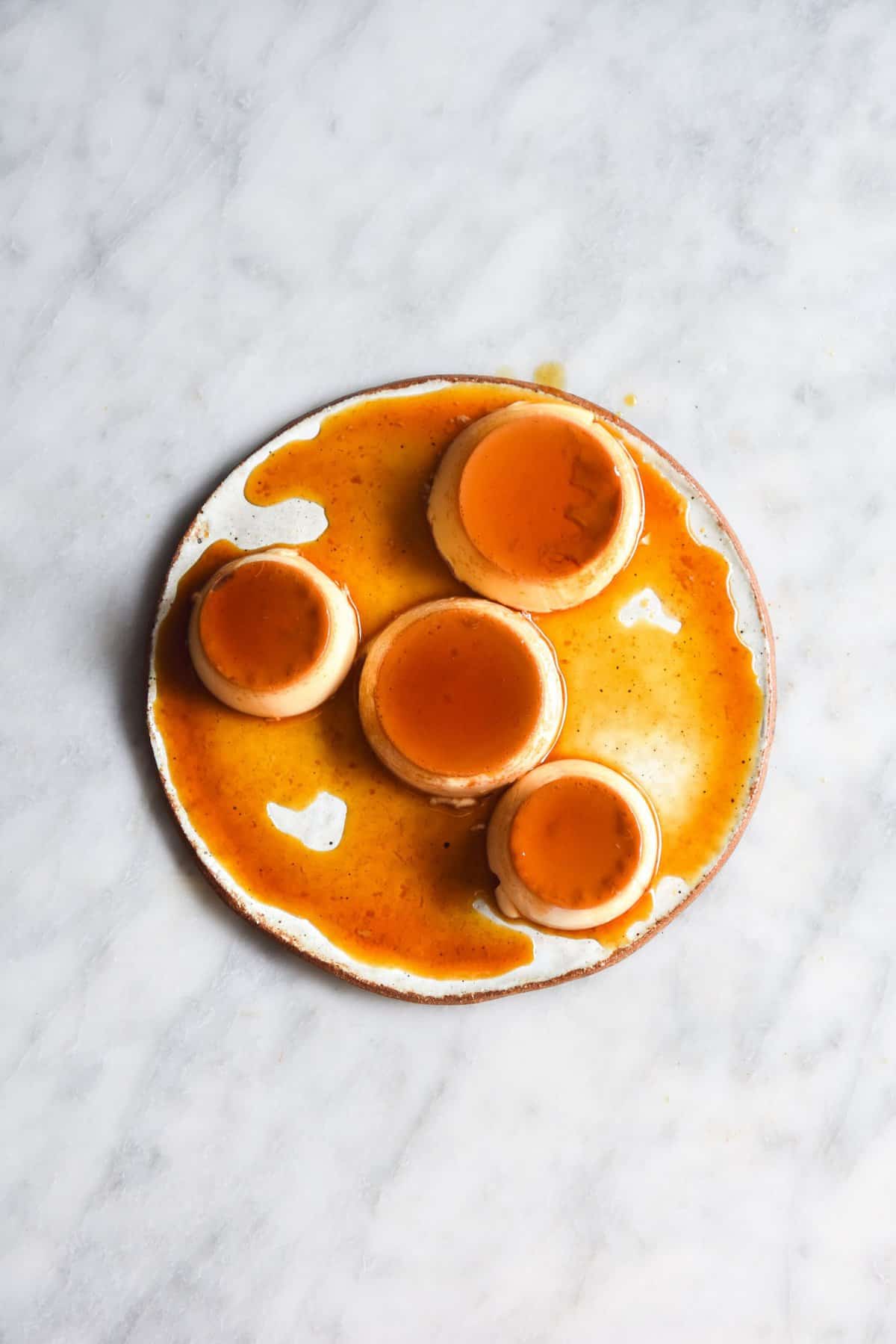 Tiramisu with lactose free mascarpone
This gluten free, low FODMAP tiramisu is made with homemade lactose free mascarpone.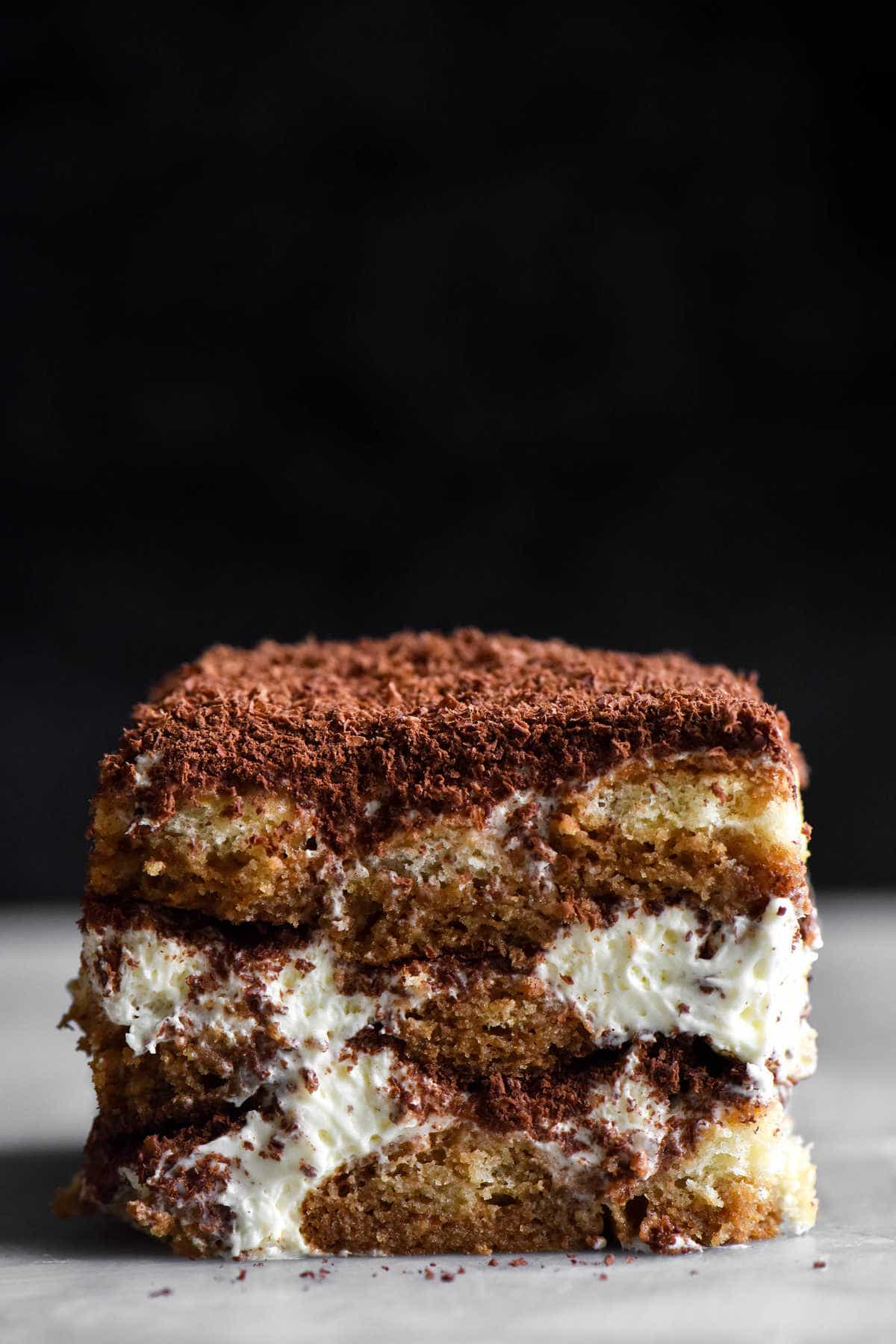 Malai kofta with lactose free paneer
This delicious FODMAP friendly vegetarian Indian dish is made with homemade lactose free paneer in the kofta for a low FODMAP dinner.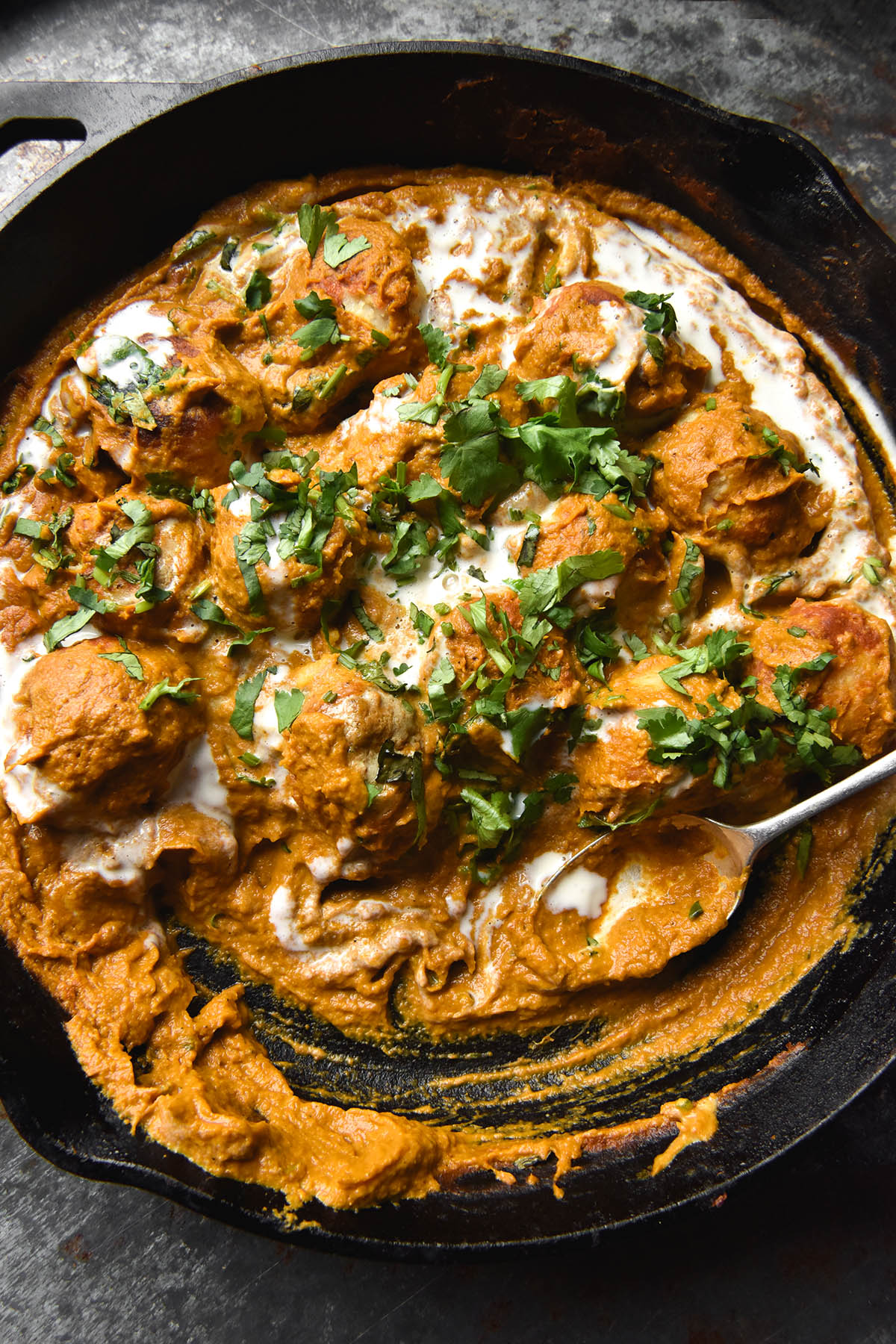 Lactose free condensed milk
An integral ingredient in the all important FODMAP friendly Hedgehog slice, this lactose free condensed milk is a festive season necessity.