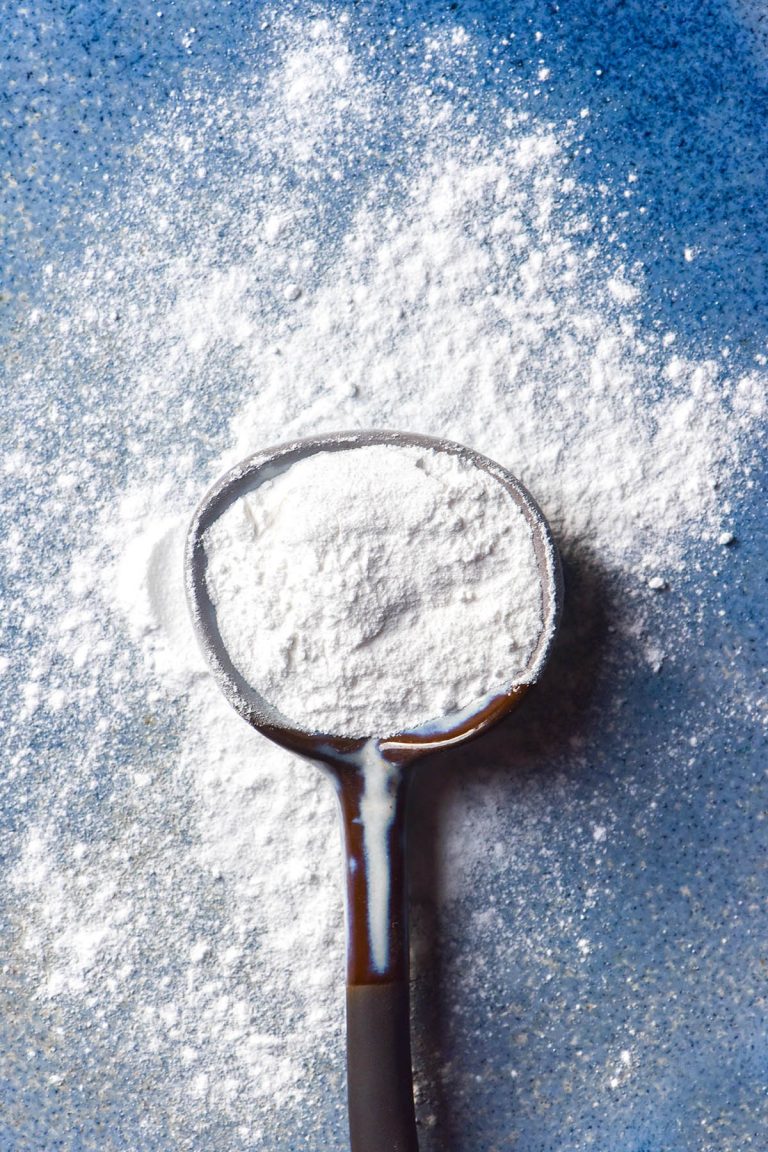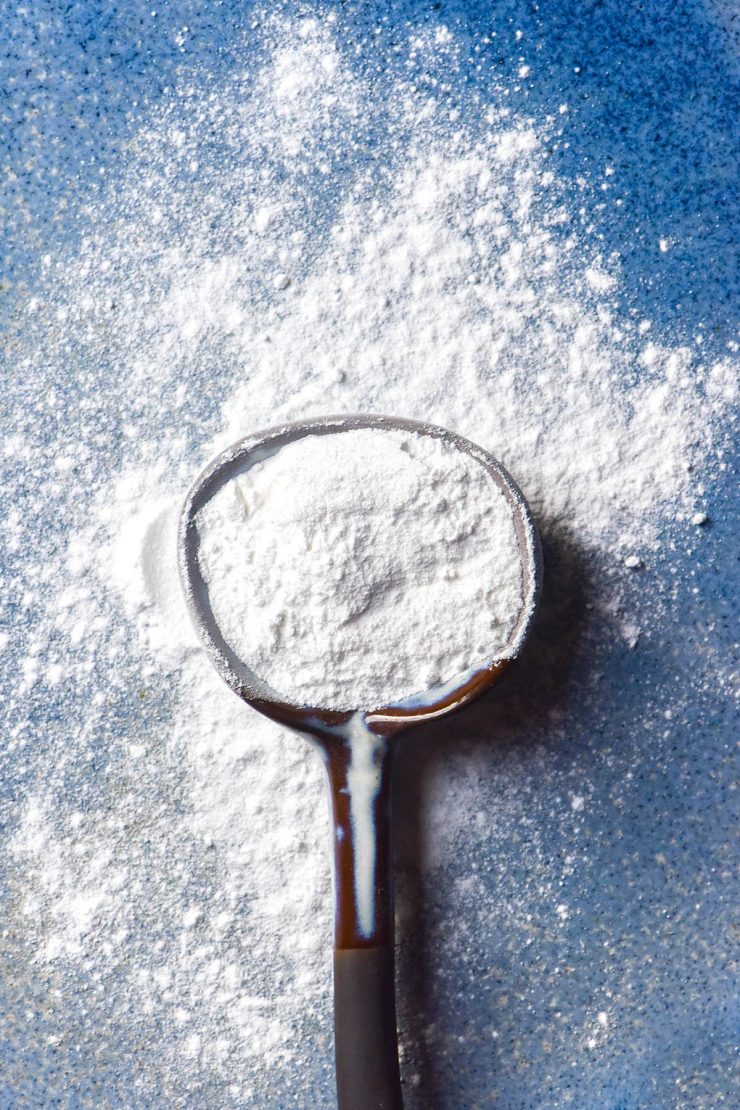 Gluten free baking can be tricky at the best of times. Having to determine whether each ingredient is gluten free is yet another variable to add to the list. So today we're asking: is baking powder gluten-free?
Baking powder is a leavening agent which makes cakes and baked goods rise. It is made up of baking soda, cream of tartar and a filler to absorb moisture. This filler is often rice flour or cornstarch.
Baking powder is used in the vast majority of gluten free baking recipes, so it's important to get one that works for you. This is particularly important for coeliacs, who cannot consume even small quantities of gluten containing product.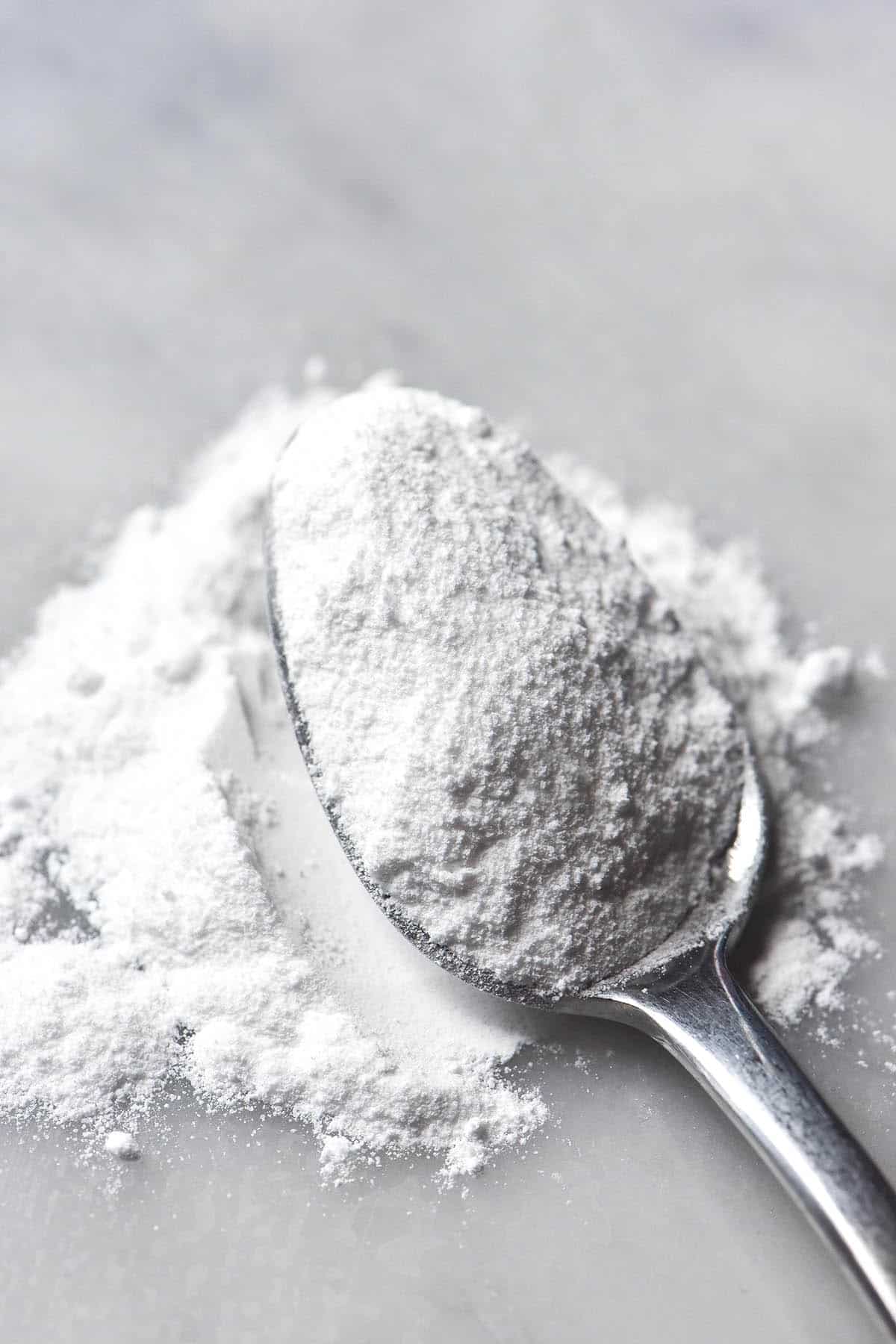 Is baking powder gluten free?
Most brands of baking powder are gluten free. Baking powder contains baking soda, cream of tartar and a filler like rice flour or corn starch, which are all naturally gluten free inrgedients. However, there are a couple that aren't, so it is always important to read the label of any brand you purchase.
As we've discussed, baking powder can contain rice flour or corn starch. Both of these are gluten free flours, so they should naturally be gluten free. However, not all brands are made in a manufacturing facility dedicated to gluten free products, and cross contamination can occur. Always make sure you read the labels and choose a brand that is certified gluten free.
Another issue is that of wheaten cornflour. In Australia, wheaten cornflour is sold next to regular cornflour, which can be confusing. Wheaten cornflour is made from wheat instead of corn, so it is not gluten free and needs to be avoided on a gluten free diet. Make sure you double check that you haven't accidentally purchased wheaten cornflour.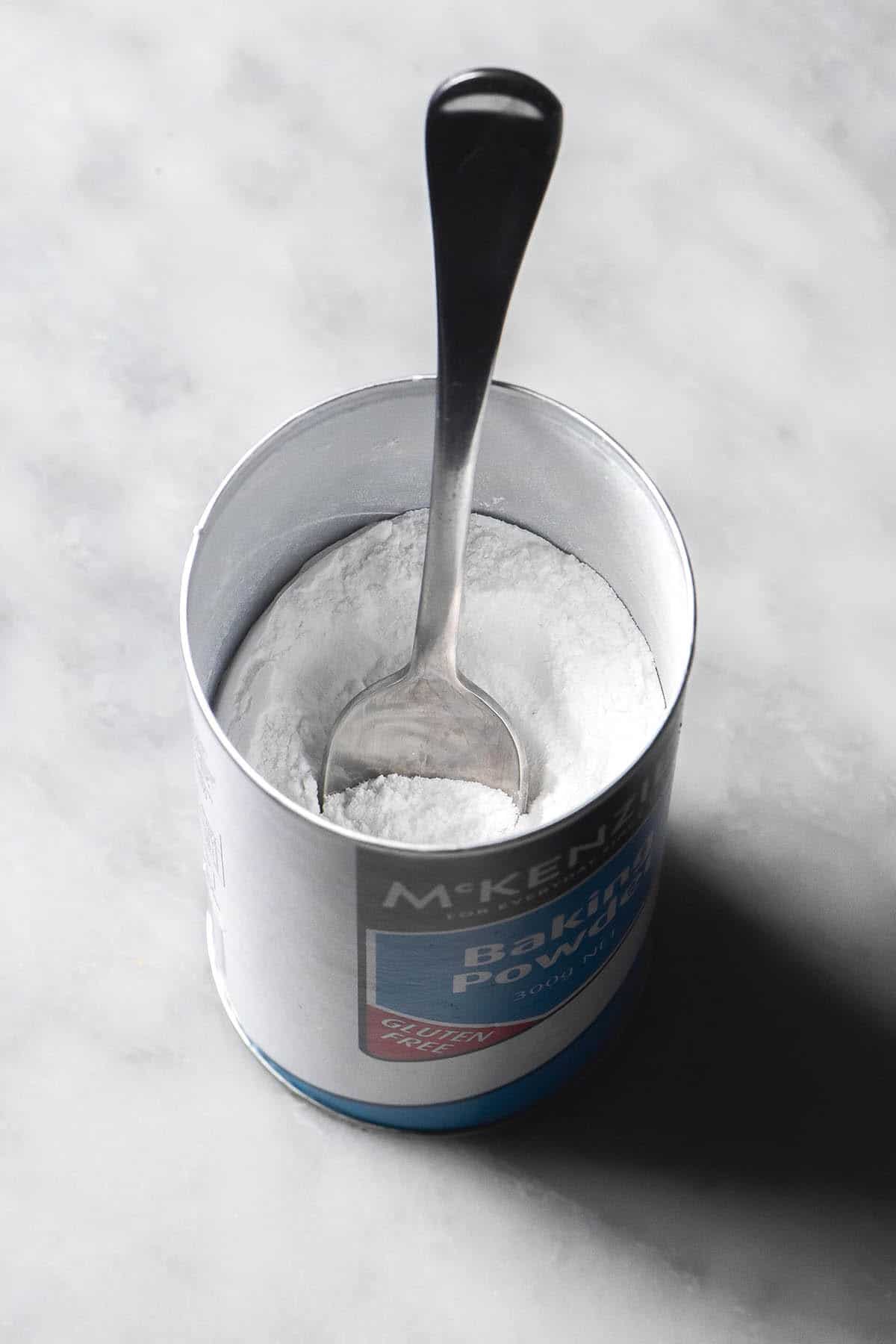 How does gluten free baking powder work?
Baking powder is made of a dry alkali ingredient (baking soda) and a dry acid ingredient (generally cream of tartar) along with the aforementioned filler.
When these ingredients come into contact with liquid, a chemical reaction occurs to create bubbles of carbon dioxide. These bubbles are what leaven our cake, or create bubbles that will help the cake rise. This reaction is the same as when you add lemon juice to a recipe with baking soda. The acidic lemon juice activates the baking soda and creates bubbles.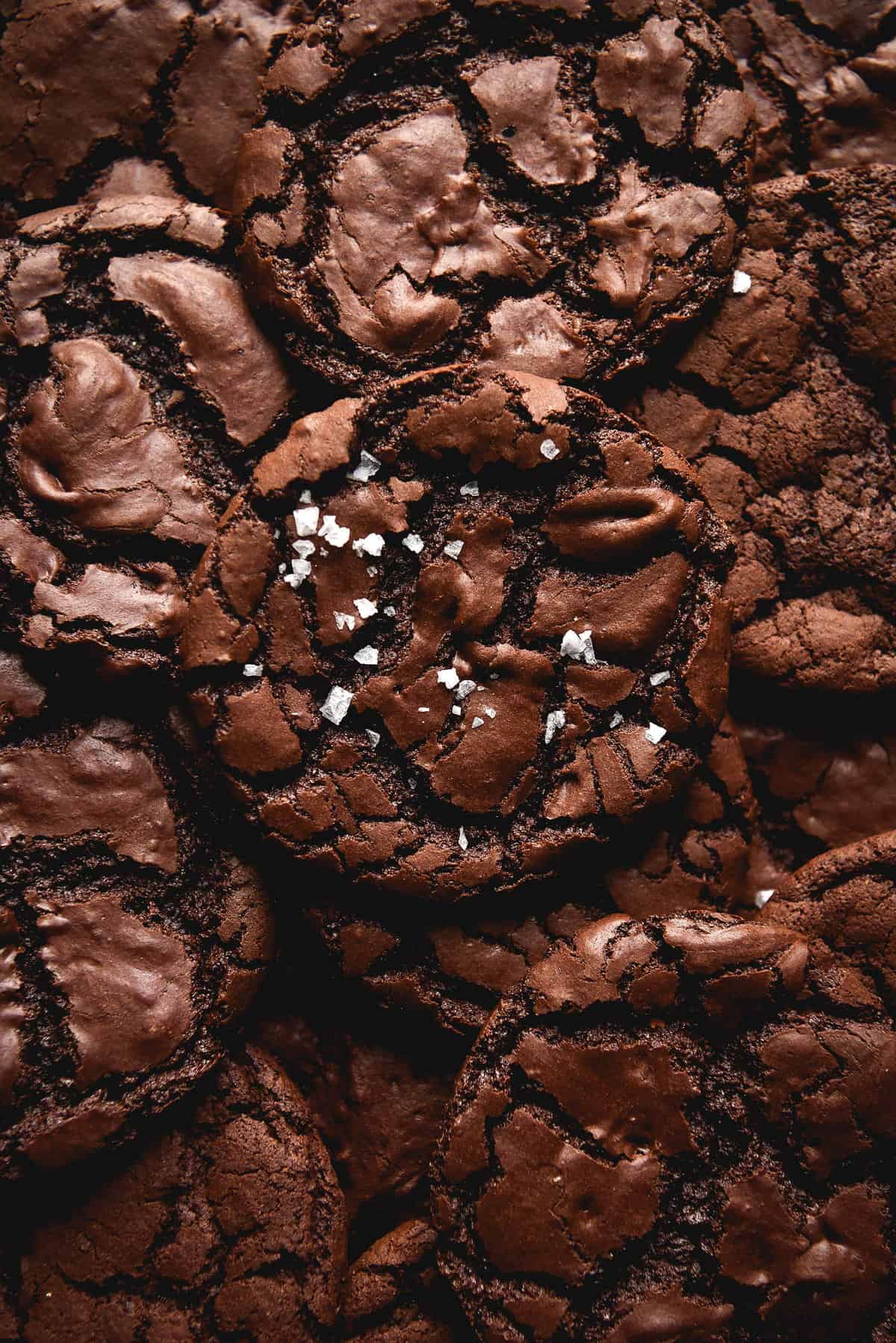 What is double acting baking powder?
Double acting baking powder has two reaction points where it will create bubbles. The first is when you add liquid to the batter and the second is when said batter is exposed to the heat. This means that your cake batter will have one set of bubbles when you add wet ingredients, and a second set of bubbles when you place it into the oven. This gives it a bit of extra oomph, and means that you don't have to rush getting your cake into the oven.
These days, most varieties of baking powder are double acting. Check the label, though – in some countries, both are still available to purchase.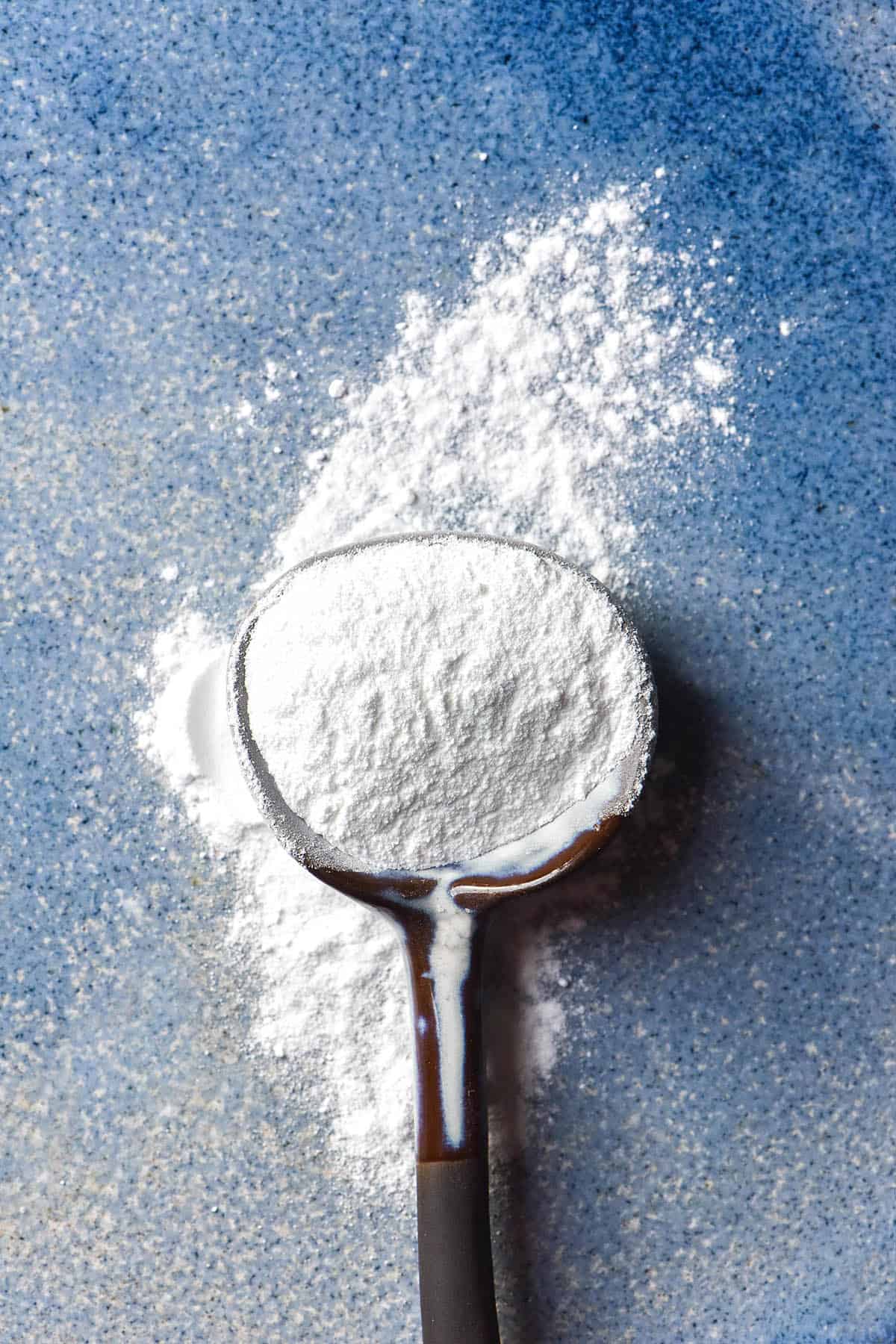 Gluten free baking powder brands in Australia
More gluten free resources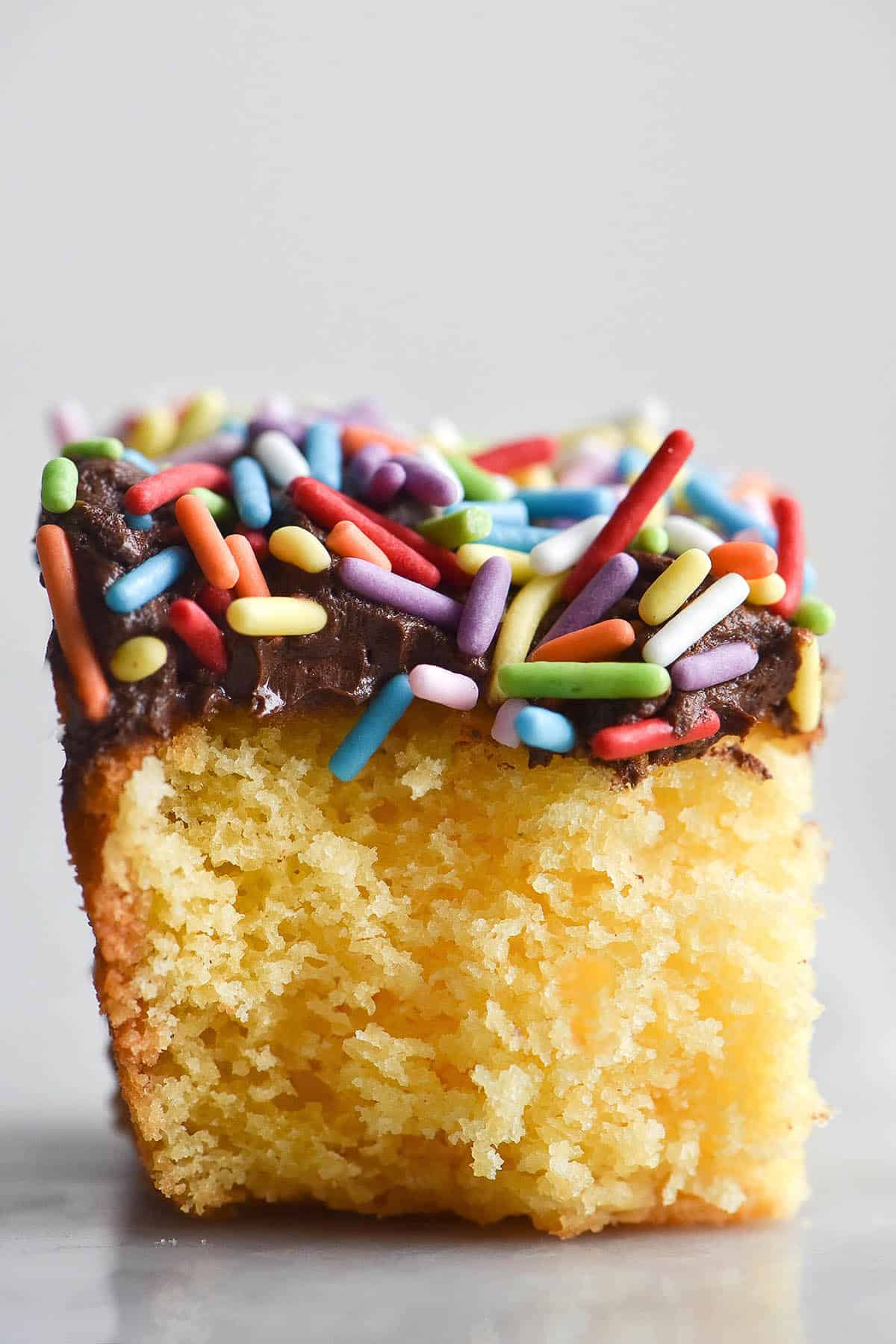 Gluten free recipes that use baking powder
I thought it would be rude not to finish the post with a few recipes to start putting your gluten free baking powder to work. Without further ado:
Gluten free pains au chocolat
One of my favourite recipes I have developed, these gluten free pains au chocolat are from my cookbook, Intolerance Friendly Kitchen. They use both baking powder and commercial yeast for ultimate lift and fluffiness.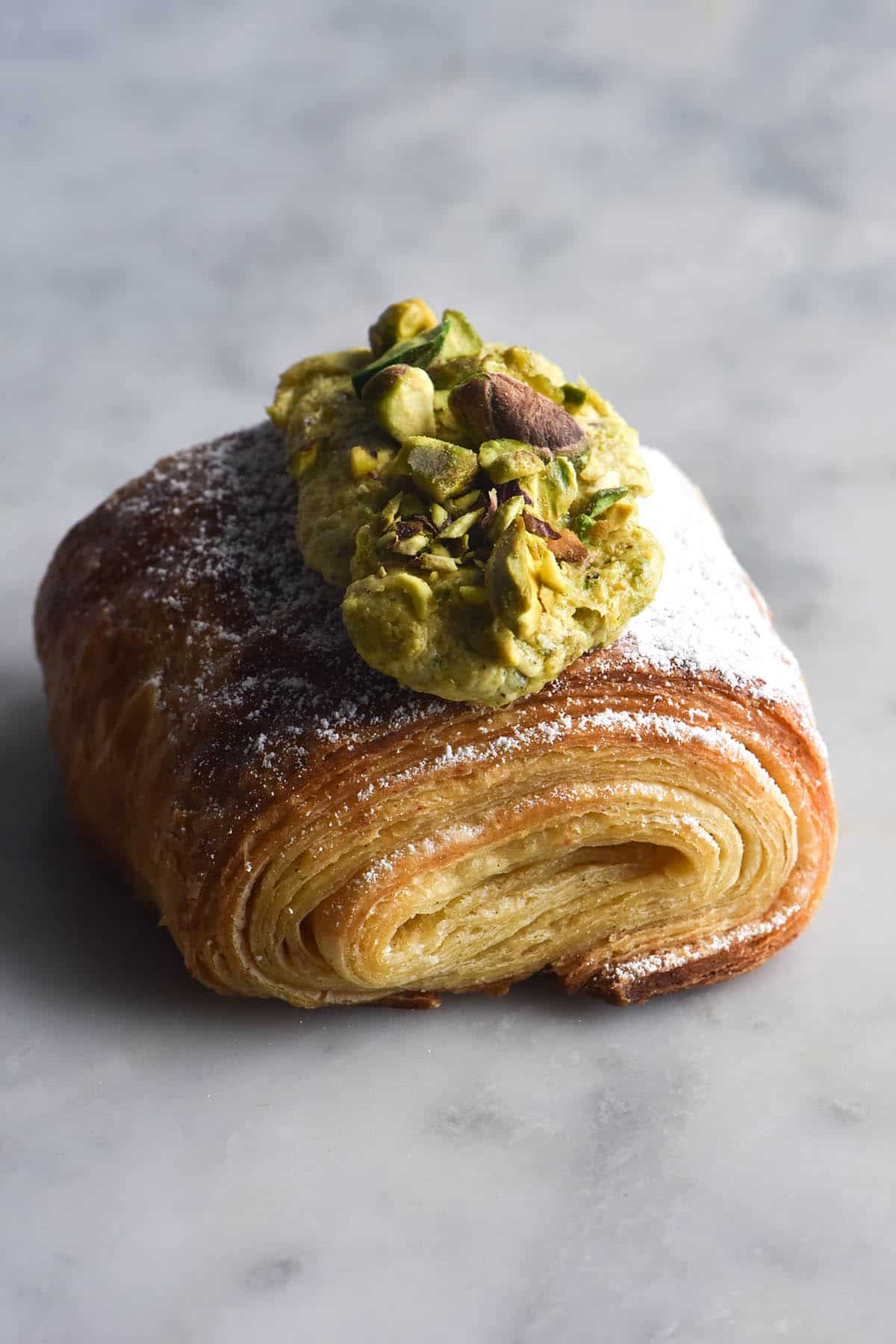 Easy gluten free chocolate cake
This easy gluten free chocolate cake uses both baking powder and baking soda for a fluffy yet moist crumb. The cake itself is xanthan gum free and starch free, using only a single flour (rice flour) to make it as easy and accessible as possible.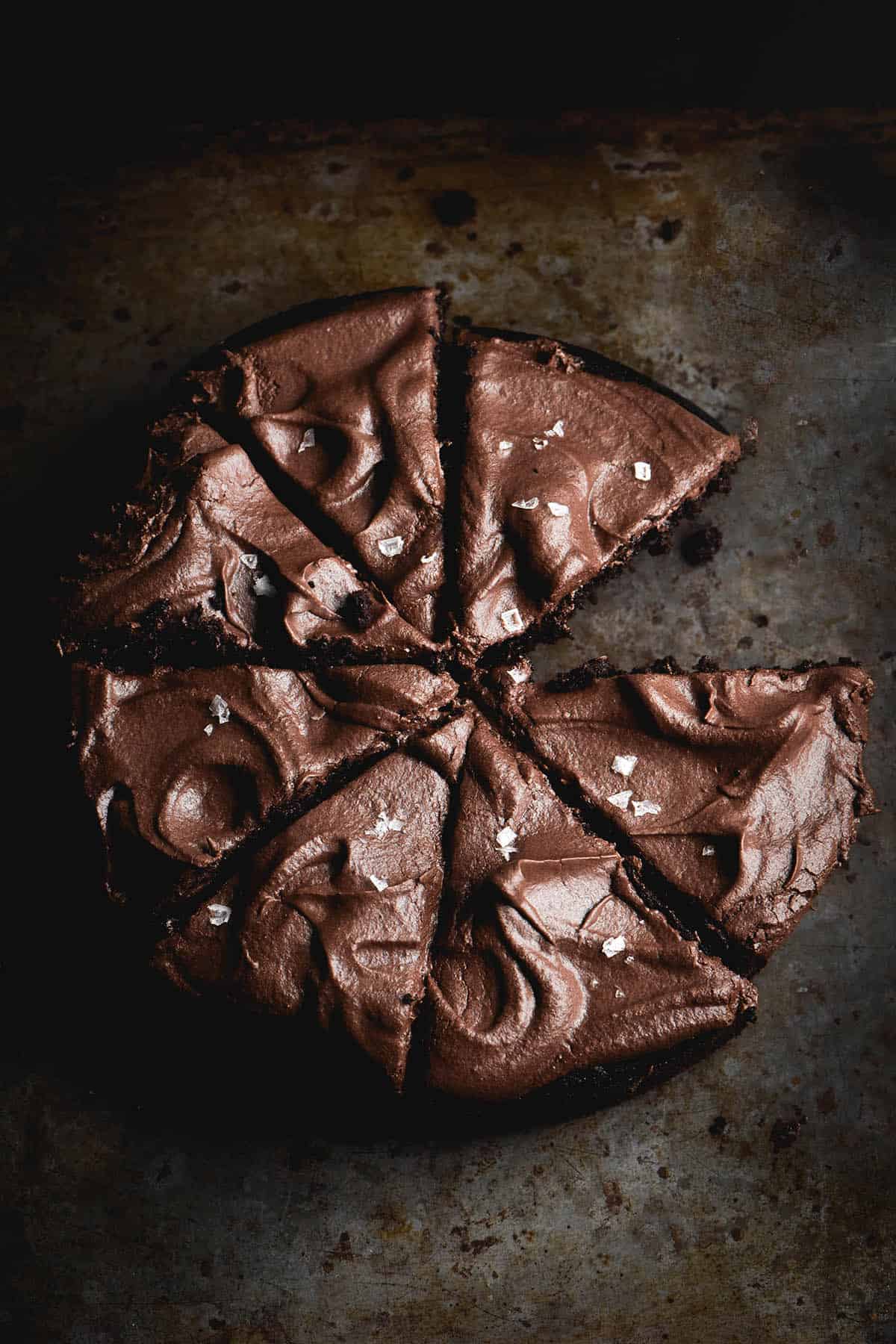 Gluten free, egg free banana pancakes
These banana pancakes are as fluffy as a regular, egg containing version courtesy of our friend baking powder. They're quick to whip up and make for a delicious breakfast, weekend or weekday.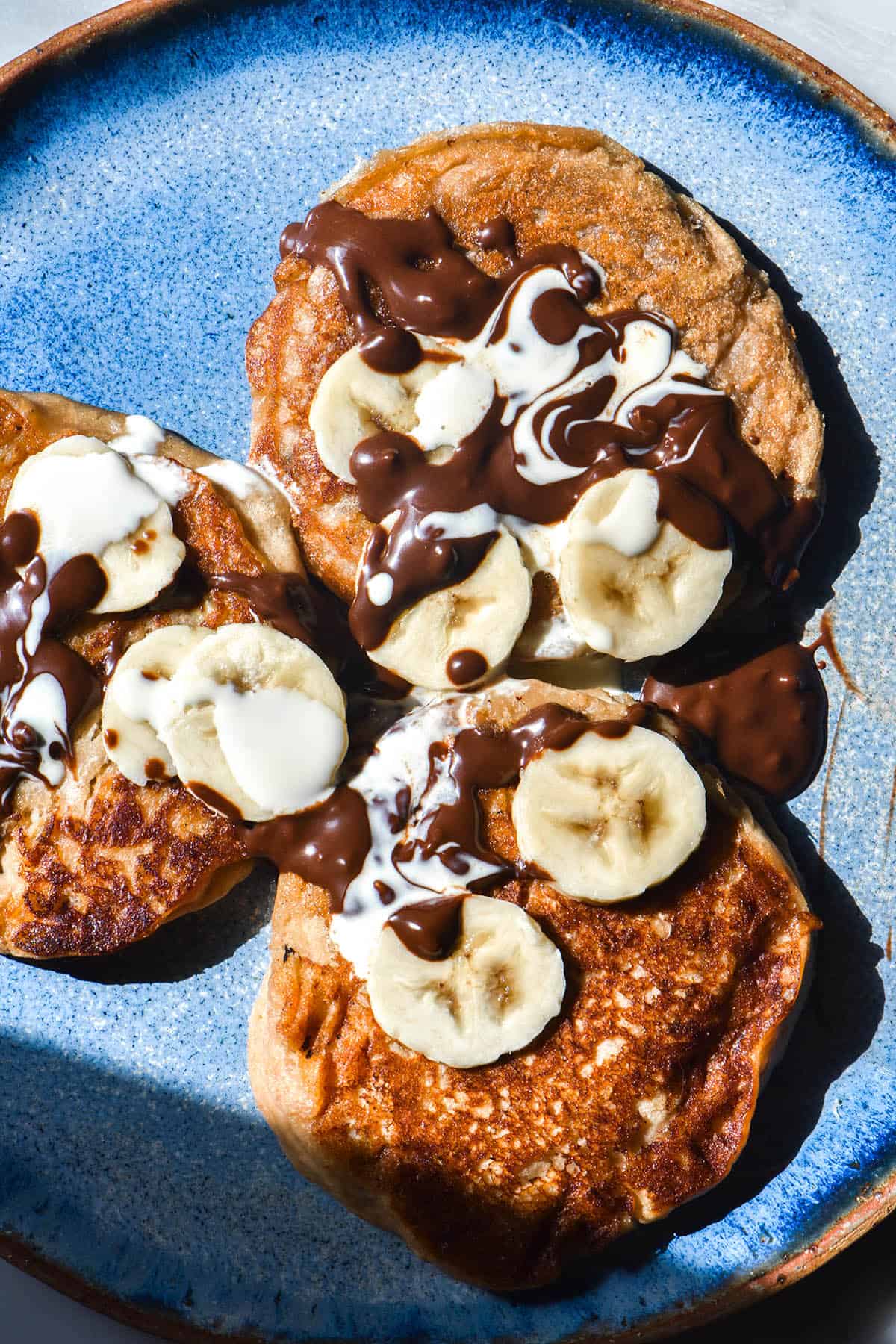 Vegan, gluten free chocolate mug cake
Baking powder is the hero of the day in this incredibly easy gluten free, vegan chocolate mug cake. It creates a fluffy dessert out of some plain old pantry ingredients, and for that we are grateful.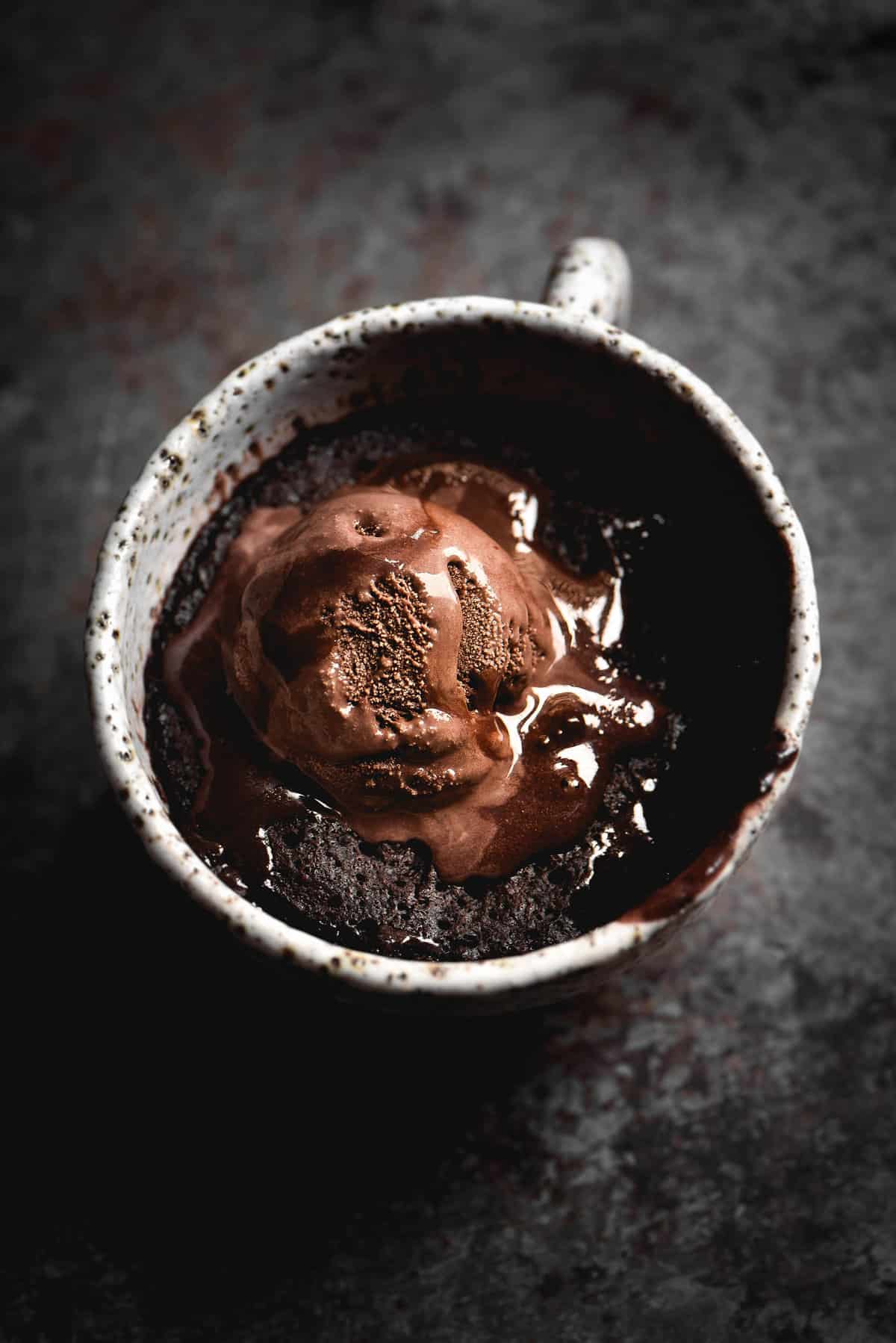 Gluten free vegan brownie cookies
I had to end on a chocolate recipe, naturally! These gluten free vegan brownie cookies are one of my favourite recipes. They're xanthan gum free and nut free, and use baking powder for rise and leavening without the need for eggs.