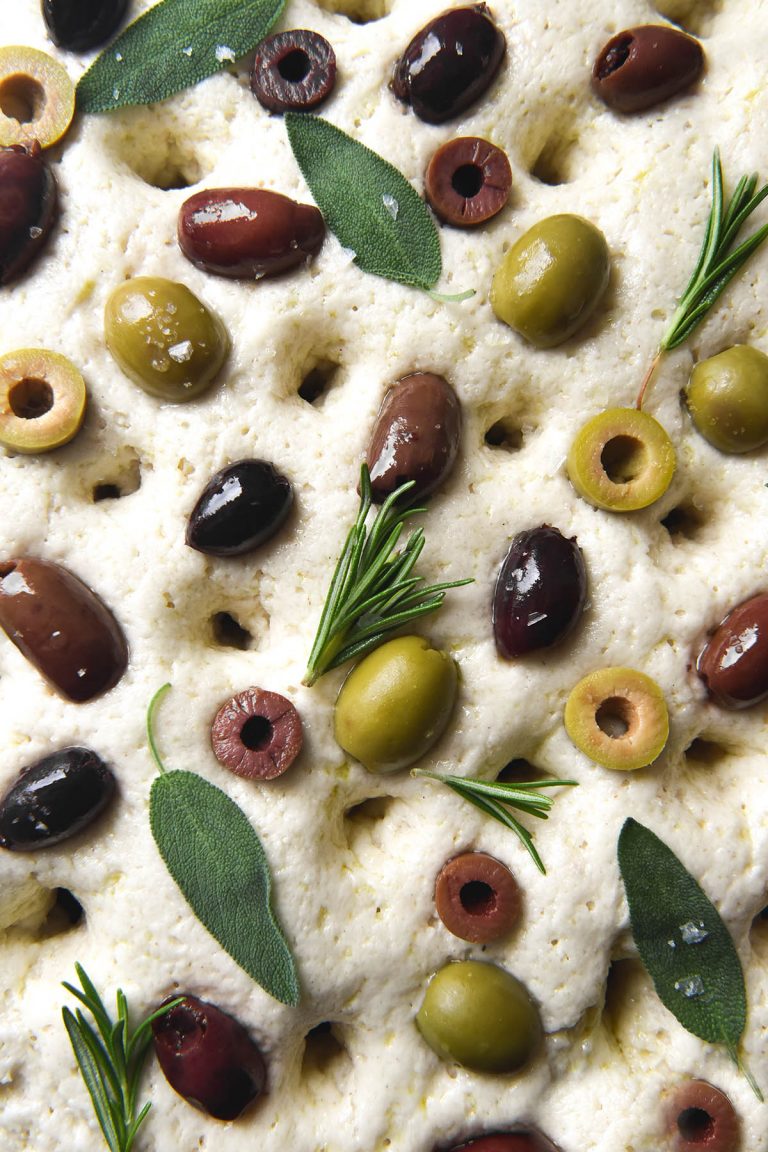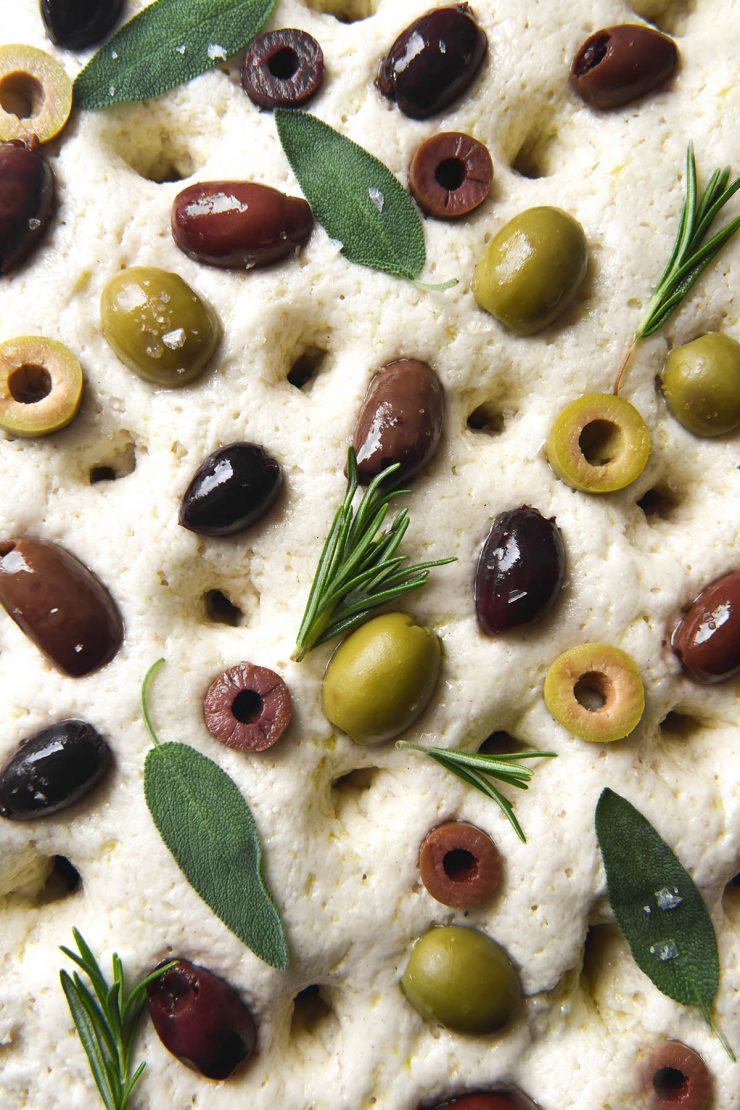 As someone who can eat a bowl of olives as a snack, I thought it would be pertinent to answer this burning question. Today we're asking: are olives low FODMAP?
Before we begin, an important consideration. Olives that are marinated in oil with garlic or onion are not low FODMAP. They are also very common. Be sure to read the labels of the olives you are purchasing to ensure your marinated olives don't contain any high FODMAP ingredients.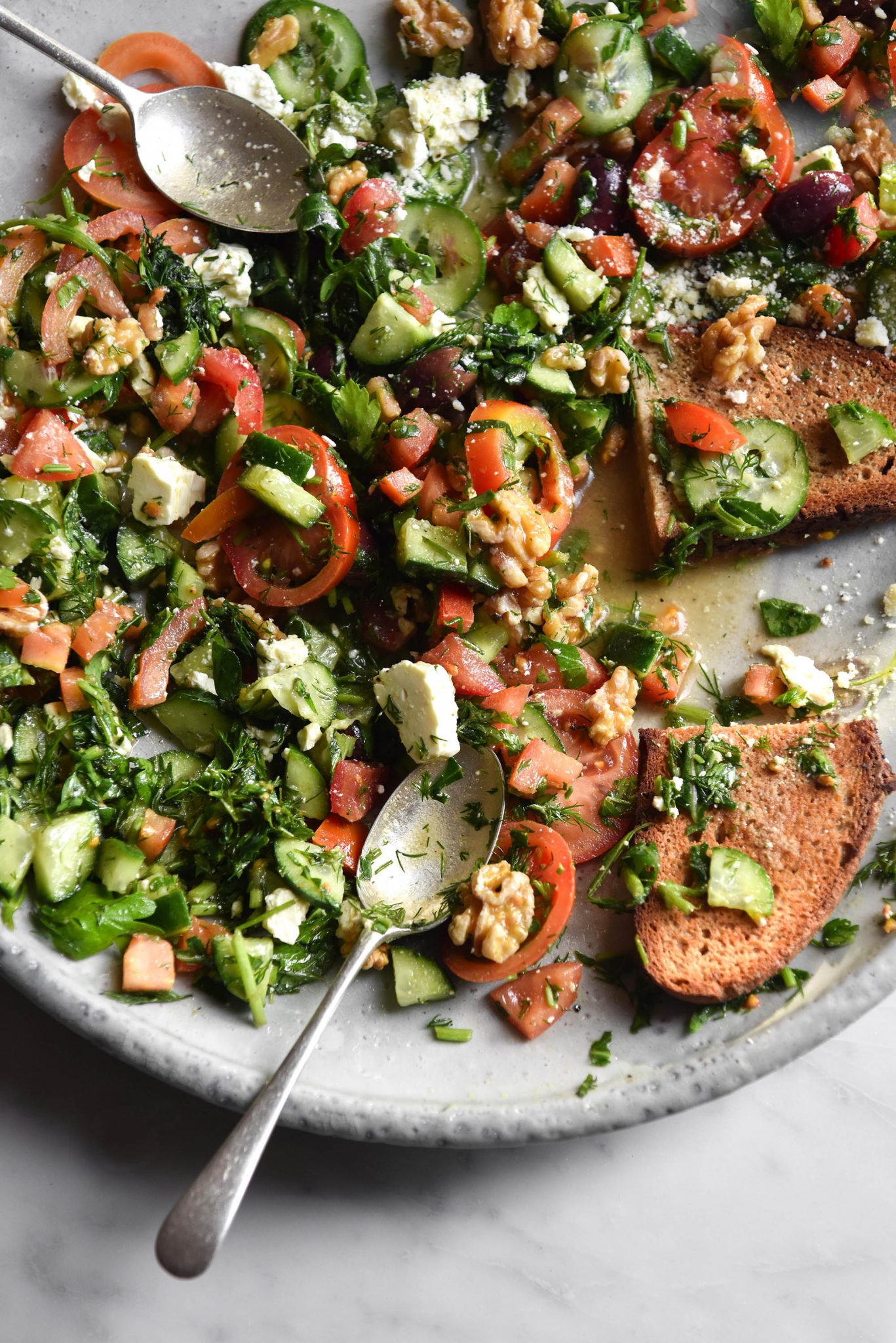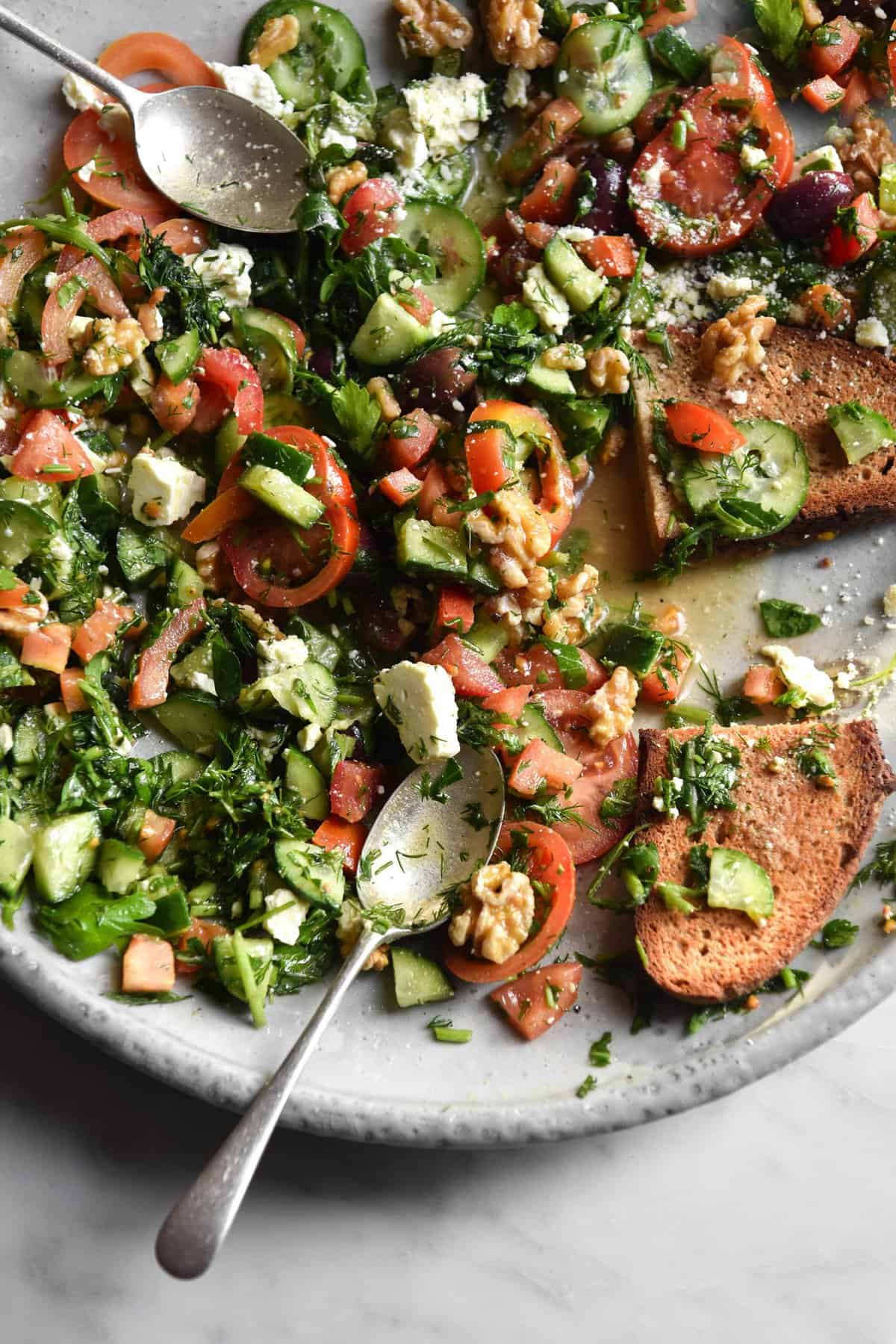 Are olives low FODMAP?
Yes, olives are low FODMAP. In fact, on their own, olives are almost FODMAP free. However, as we've noted, it is important to read the label to determine if your olives have been marinated in oil with high FODMAP ingredients.
Are black olives low FODMAP?
Black olives are FODMAP free, according to Monash. As such, they can be eaten freely and according to appetite. However, it's important to read the label to ensure that your olives are not hiding any high FODMAP ingredients. Marinated olives often contain garlic and onion, so be sure to check.
Are green olives low FODMAP?
Yes, green olives are low FODMAP. Monash writes that they contain only trace amounts of FODMAPs. As such, they can be eaten freely and according to appetite. However, as with all other olive varieties, be sure to read the label. Marinated olives generally contain garlic, which is a high fructan and FODMAP ingredient.
Are Kalamata olives low FODMAP?
Although there is currently no entry for Kalamata olives on the Monash app, it is assumed they are also low or no FODMAP. Keep in mind that marinated olives often contain high FODMAP ingredients like garlic, so be sure to read the label.
Is olive oil low FODMAP?
Olive oil is FODMAP free. Because it is 100% fat, it contains no carbohydrates and thus no FODMAPs.
Is garlic infused oil low FODMAP?
Yes, garlic infused oil is low FODMAP, and a great way to add garlic flavour into a low FODMAP diet. The fructans in garlic are water soluble, but not fat soluble. This means that they cannot leech out into pure fat such as olive oil. Infusing olive oil with garlic means that you get all of the flavour of garlic without the FODMAP content.
I have a recipe for garlic infused oil here, as well as a guide to cooking without onion or garlic.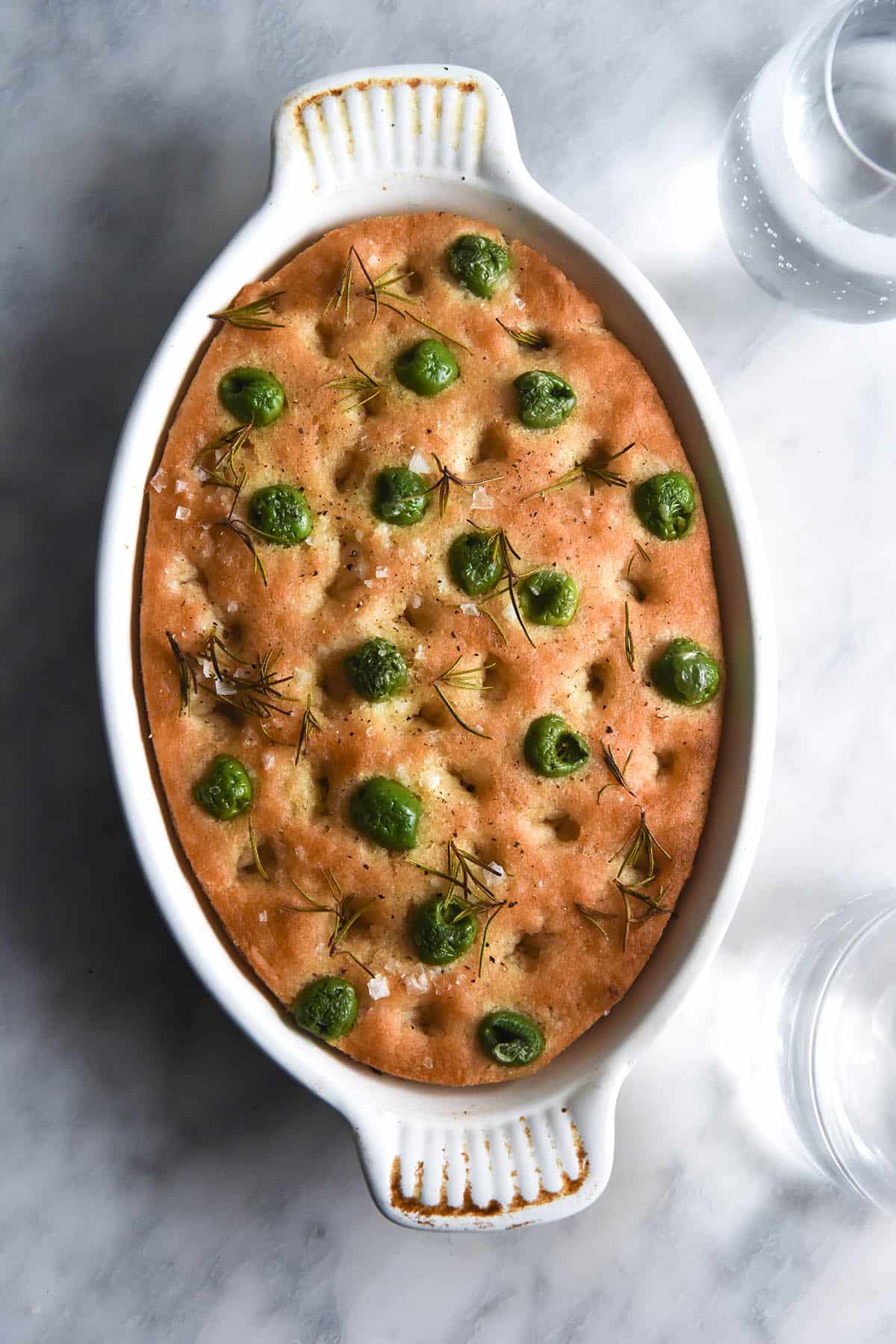 Low FODMAP recipes that use olives
Now that we've discussed the serious stuff, let's get to the fun part. These recipes all use olives in various ways; whole, chopped or as olive oil. They're vegetarian or vegan as well as gluten free. I always try to cater to nut free and egg free diets where I can.
Low FODMAP pizza
This low FODMAP pizza recipe combines all my pizza recipes into one convenient place. We've got the pizza sauce, the gluten free pizza bases and so much more. There's ideas for toppings, low FODMAP pesto recipes; heck, there's even vegan mozzarella!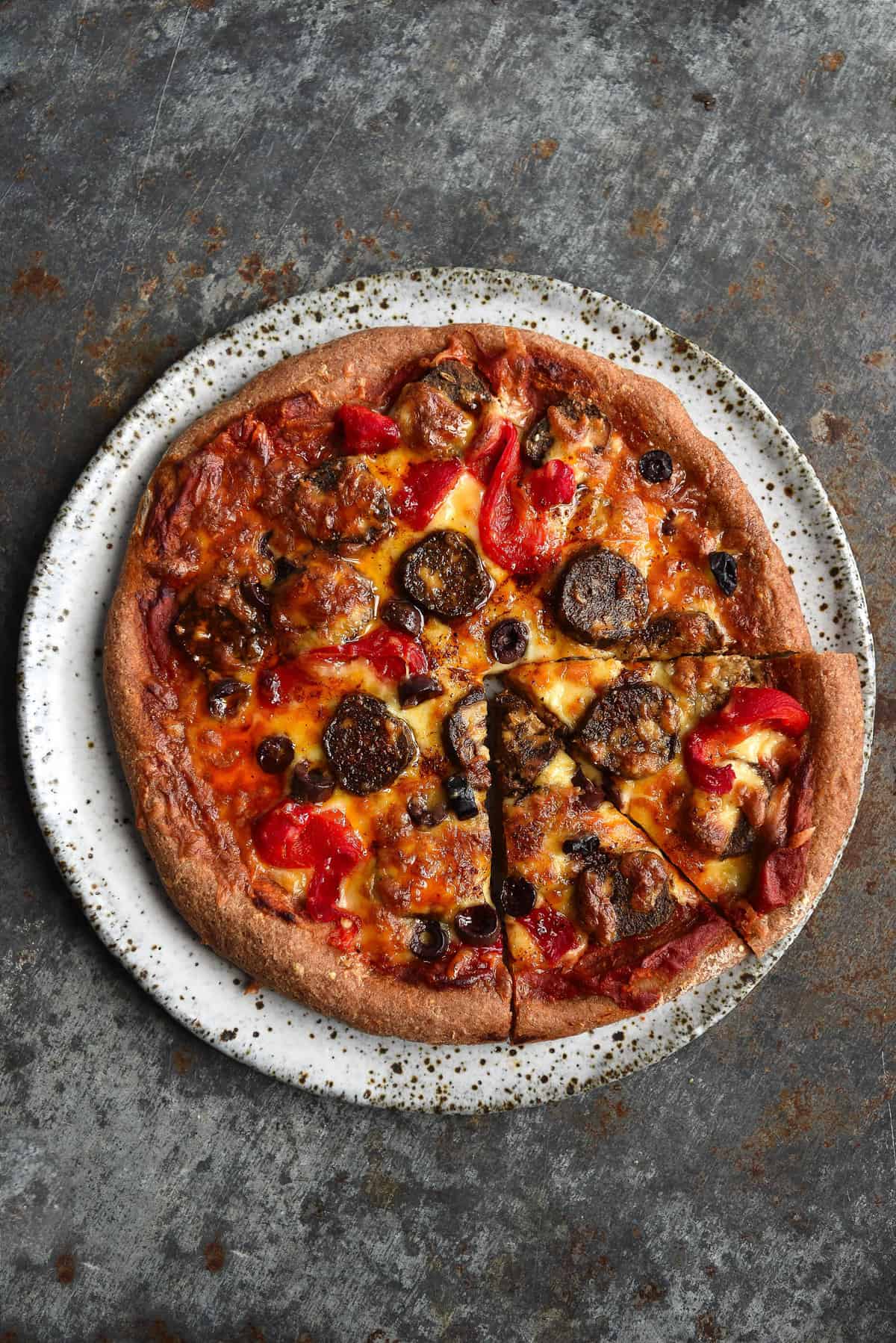 Cucumber, tomato, feta and olive salad
This salad is one of my favourite summer dishes. It's bright and refreshing, nutty and herby all in one. Olives and feta bring the salty Greek salad vibes, while the herby greenery and walnuts give it a new twist. The salad uses my favourite low FODMAP salad dressing, too.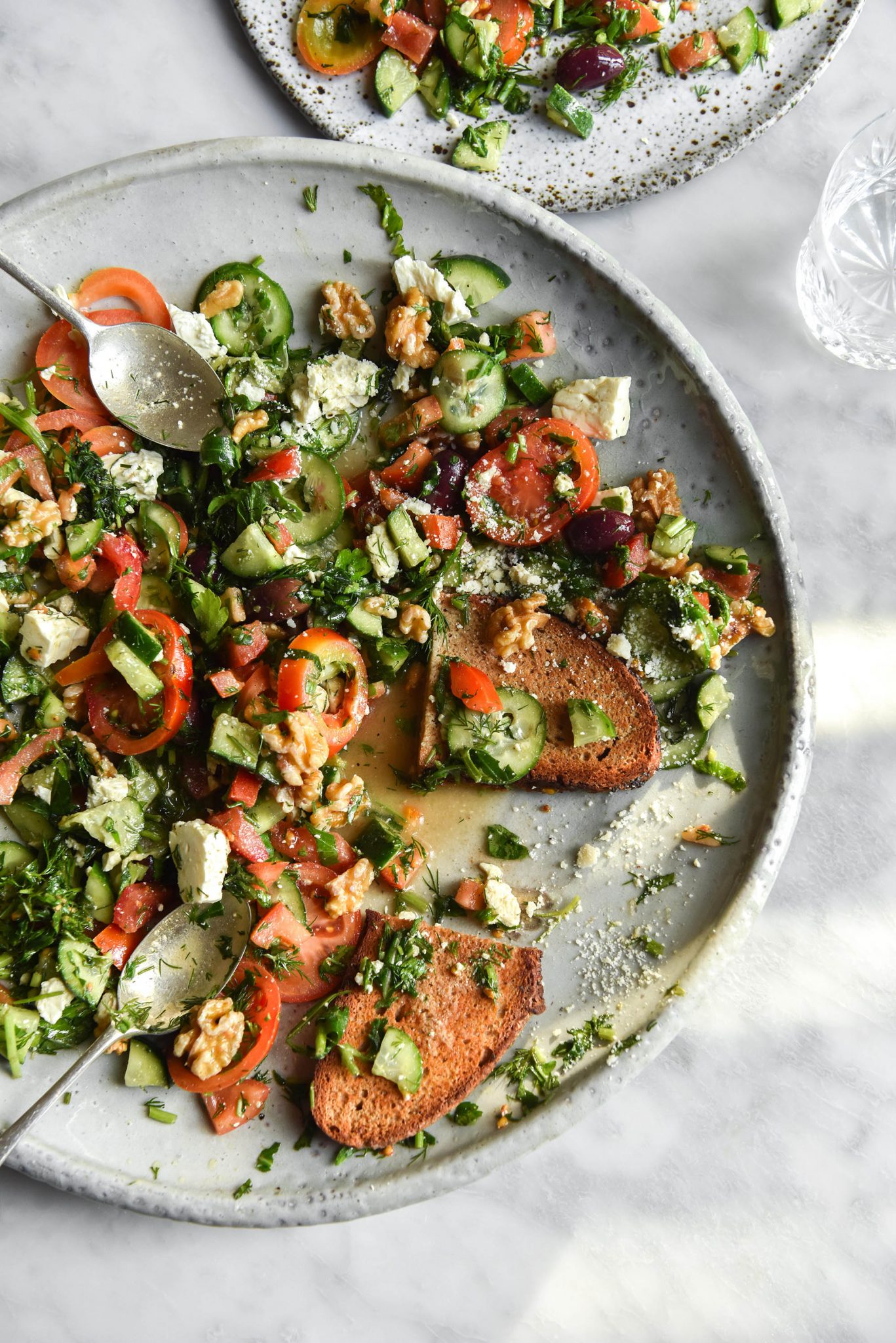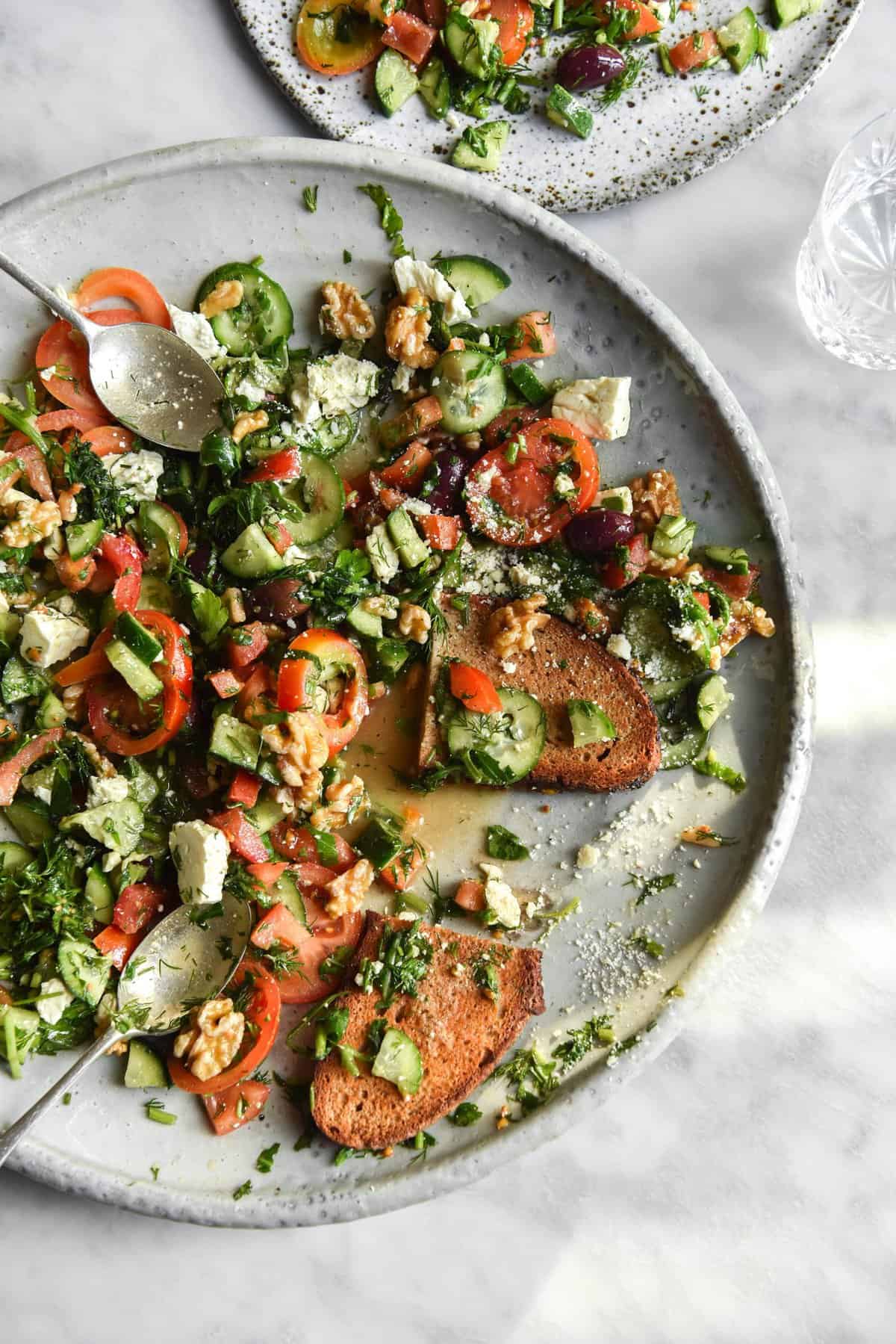 Gluten free focaccia
We love a fluffy and light focaccia, and this one fits the bill. It also happens to be gluten free, xanthan gum free, vegan and nut free, so everybody can enjoy it. My personal favourite toppings are all of the olives and some savoury, woodier herbs.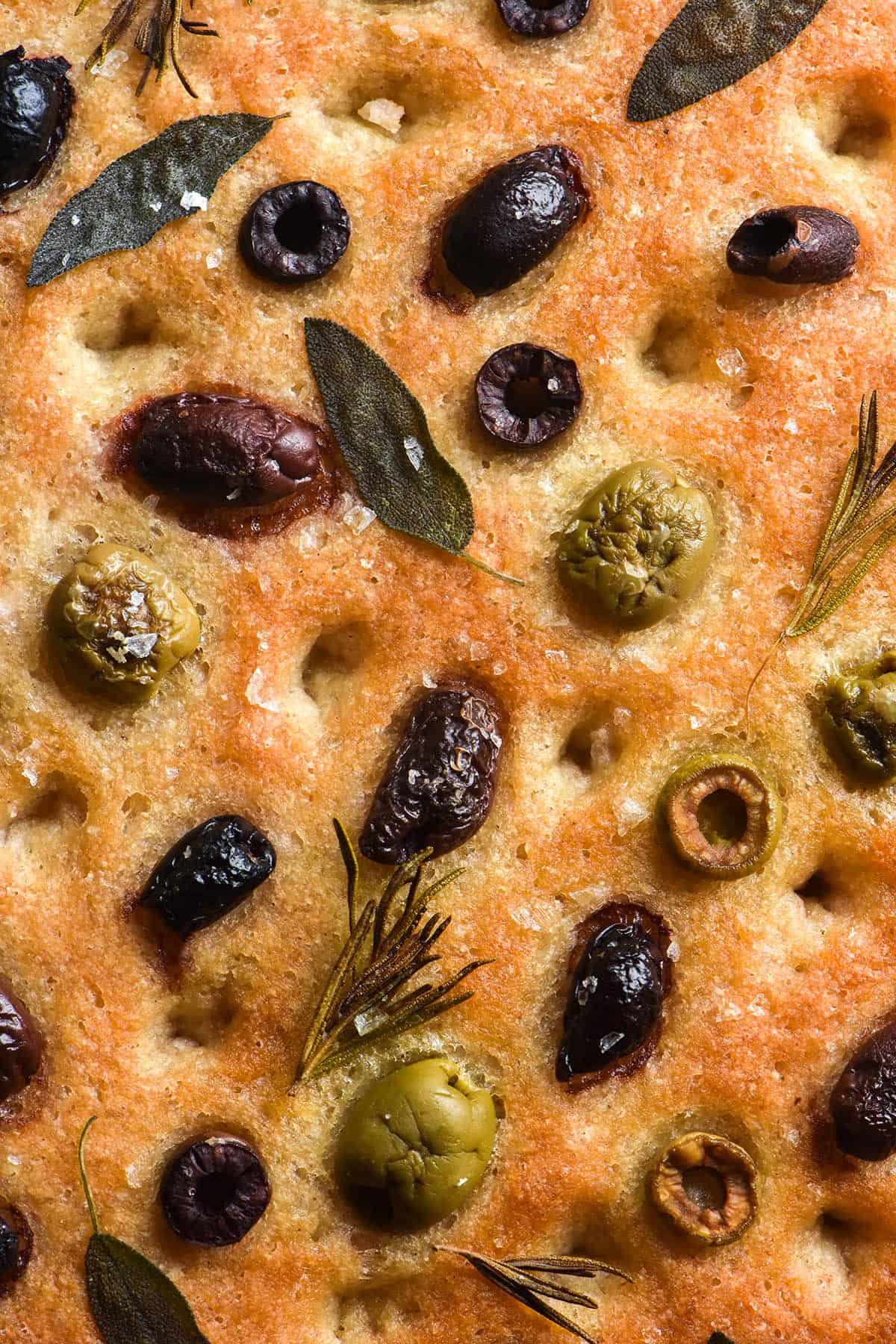 Gluten free olive and rosemary sourdough
This delicious olive and rosemary sourdough is a recipe from my cookbook, Intolerance Friendly Kitchen. The additions give the bread such a depth of flavour, which I love. It's a very savoury and delicious loaf that is perfection toasted with a bit of butter.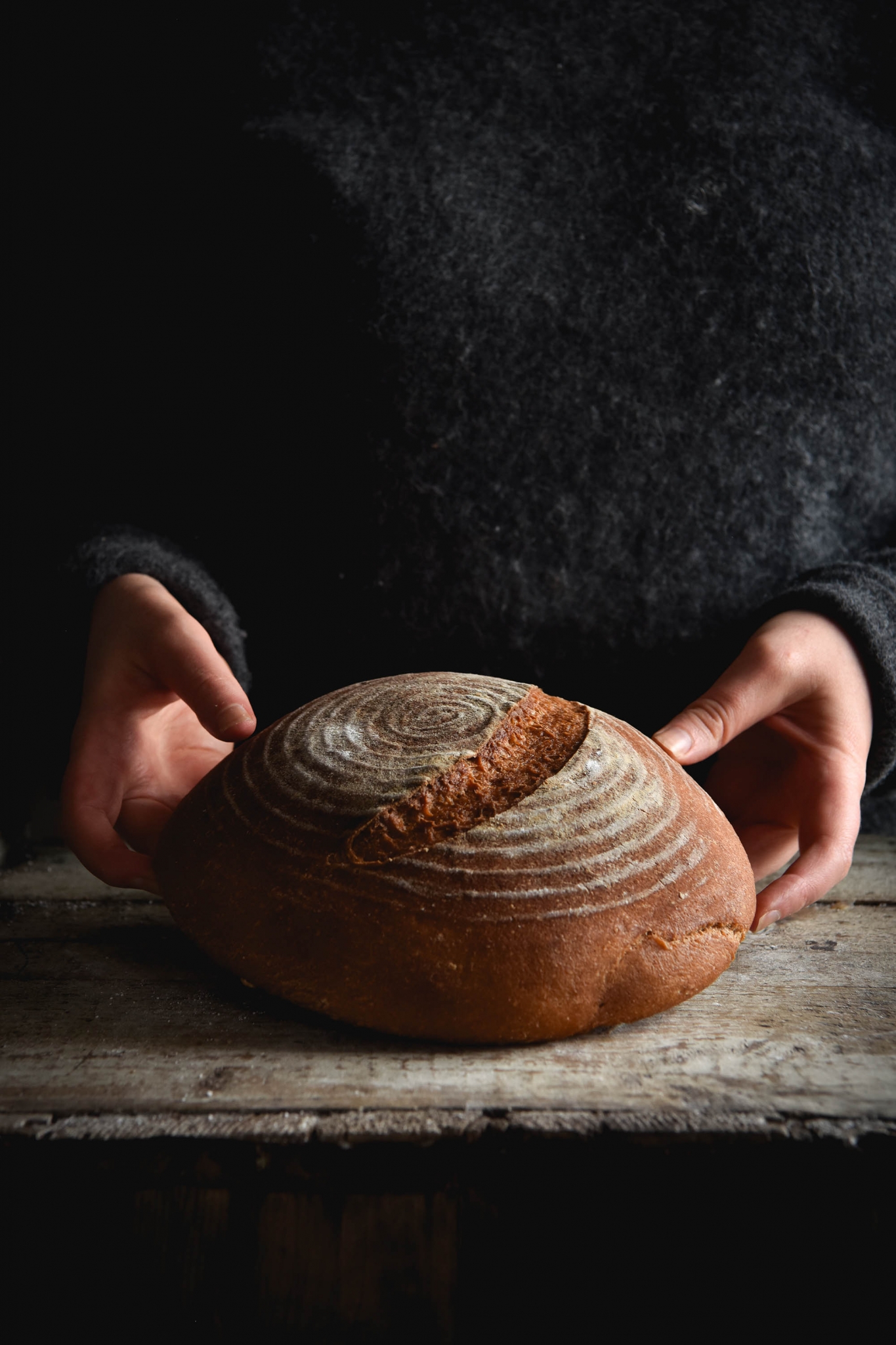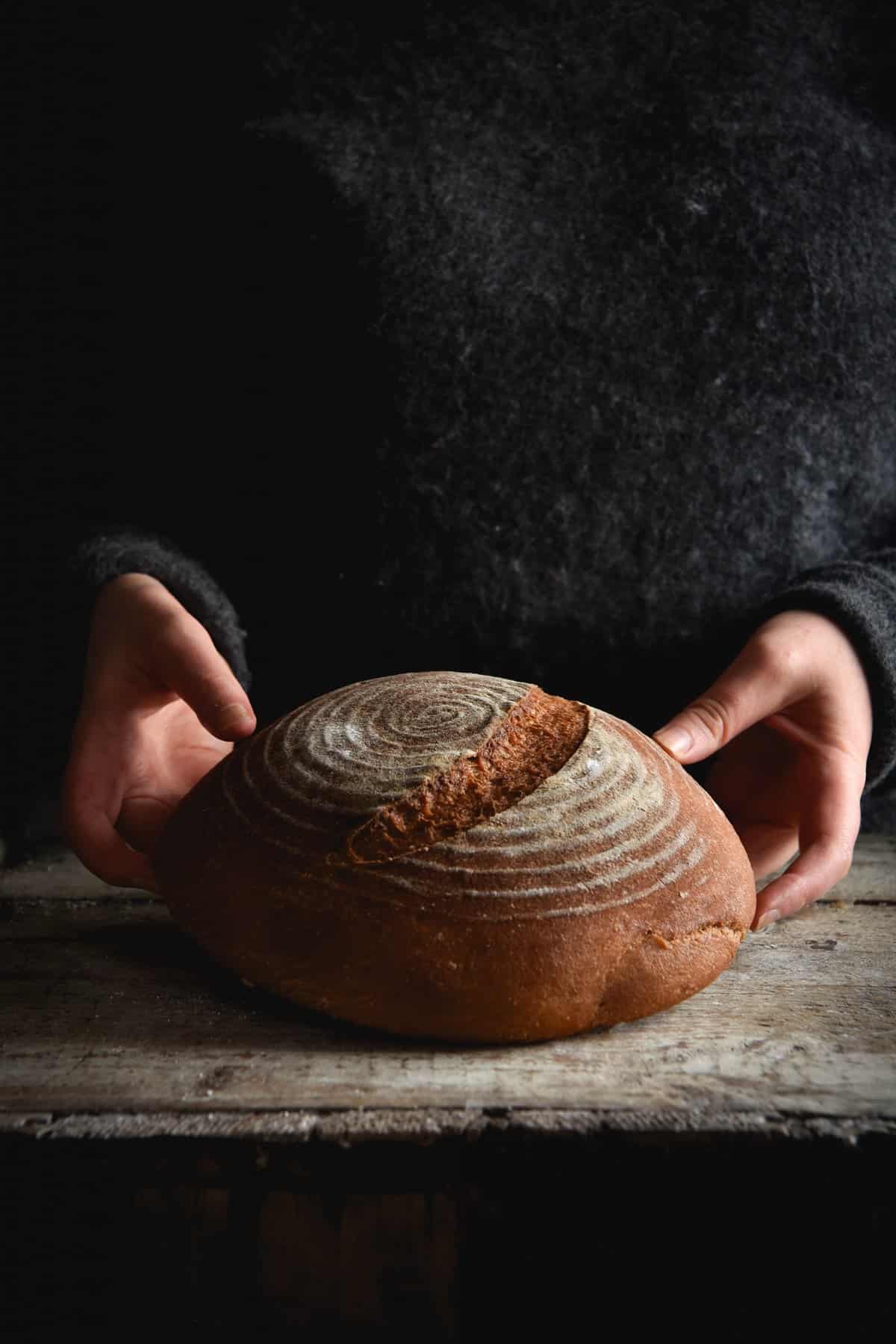 Vegan potato salad
This delicious potato salad is undetectably vegan and easy to make. It uses a whole host of FODMAP friendly flavourings and ingredients to create a bold and delicious side dish.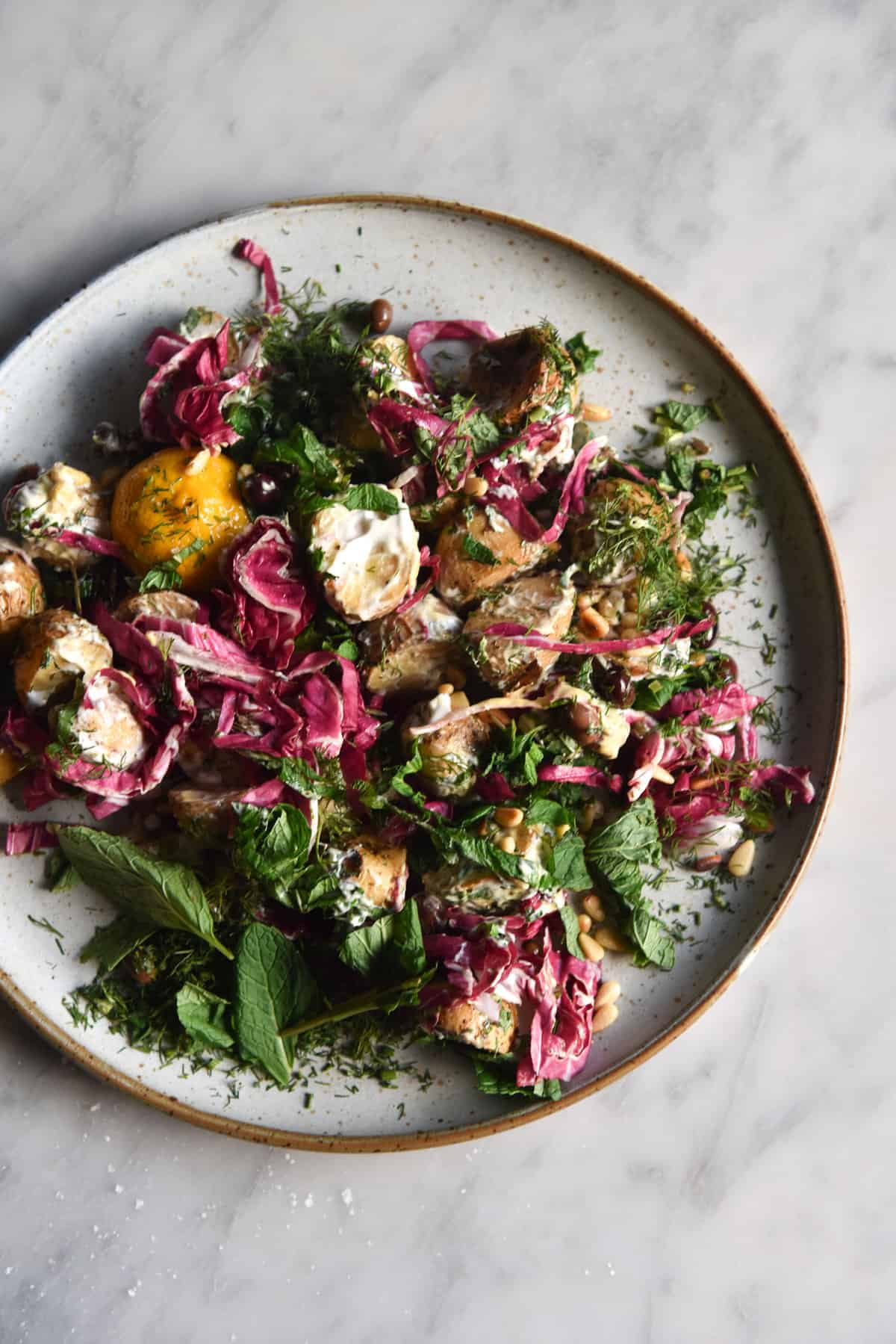 Gluten free lemon olive oil cake
A low FODMAP, gluten free cake with a beautiful crumb and a subtle olive oil flavour. What more could you want? Make sure you leave off the (optional) pistachios, as they are unfortunately a high FODMAP nut.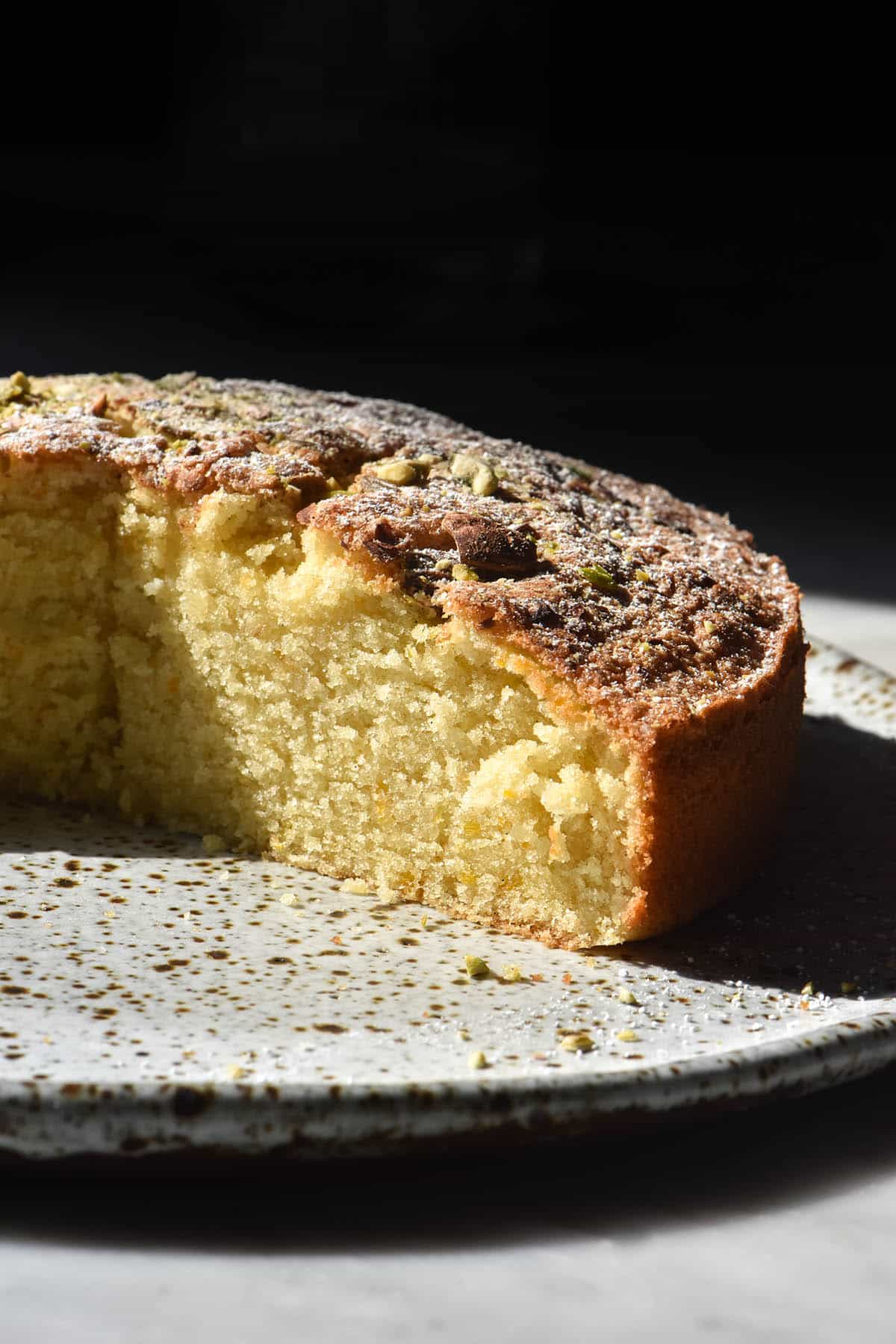 Gluten free chocolate olive oil cake
Rich and delicious, this easy gluten free cake is double chocolate and uses olive oil for a nuanced depth of flavour. The cake is xanthan gum free and low lactose, and has two different options for topping. The first option is a chocolate buttercream and the second is a chocolate ganache. Low FODMAP cake heaven either way.