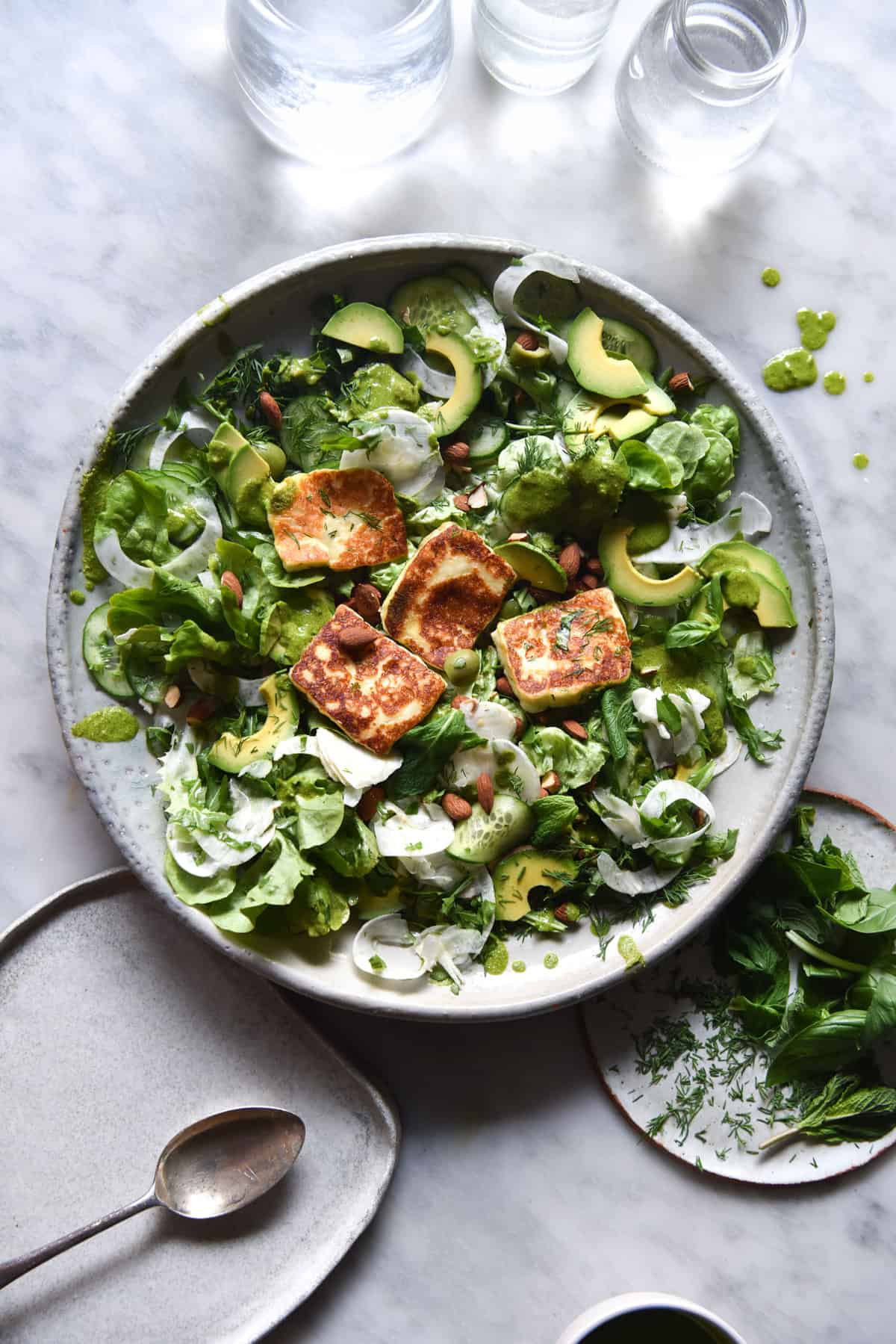 It can be hard to know which nuts and seeds are low FODMAP when you begin the diet. Today we're clarifying by asking the question: are almonds low FODMAP?
First and foremost, it's important to note that you should always consult a medical professional before embarking on a low FODMAP diet. These articles are for the purpose of aiding you on your day to day FODMAP journey, not as a substitute for medical guidance.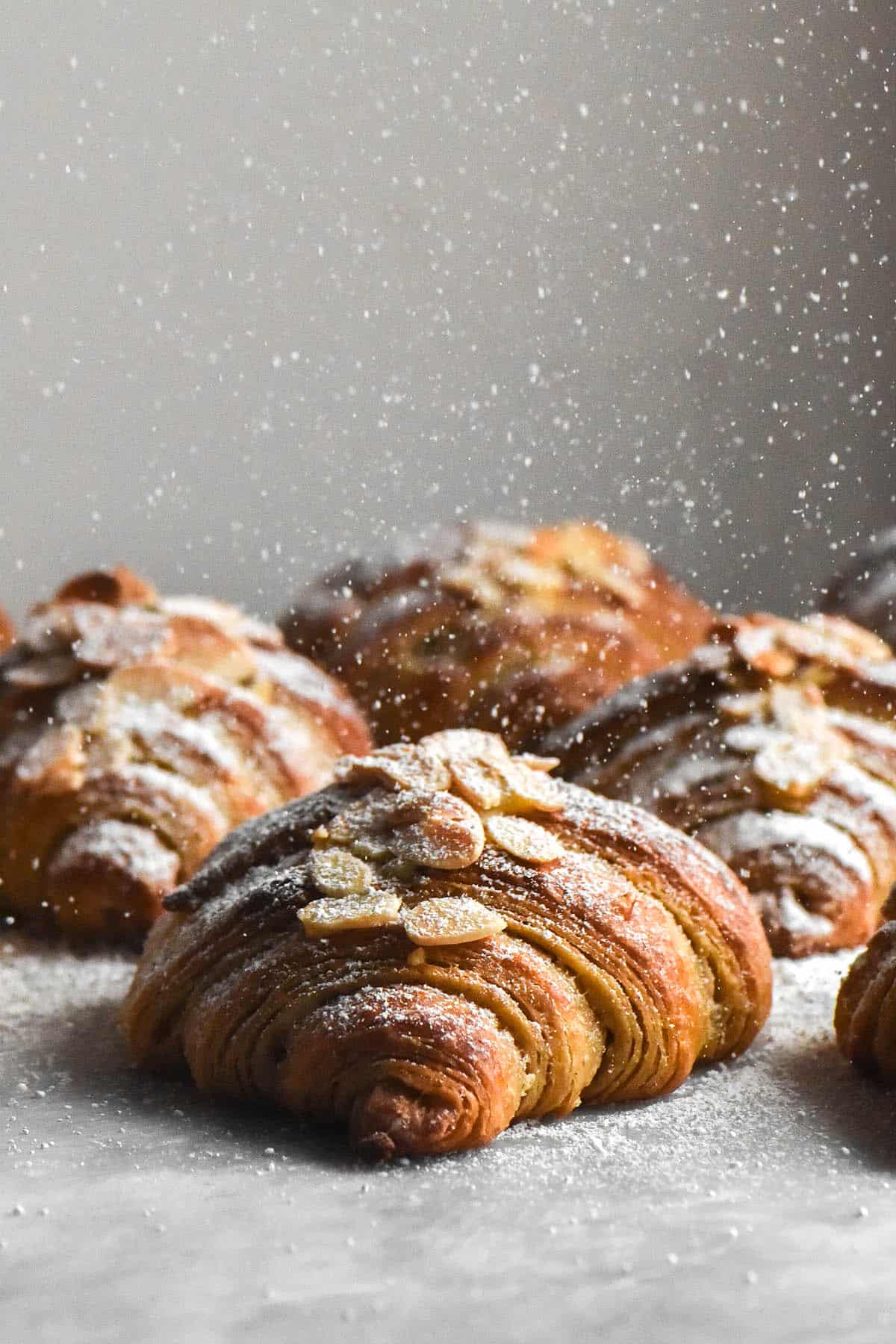 Are almonds low FODMAP?
Almonds have a low FODMAP threshold of 12g per serving, which is approximately 10 nuts. In larger servings of 24g or approximately 24 nuts, almonds contain high amounts of GOS. So, while almonds aren't necessarily a low FODMAP nut, they do have a safe low FODMAP threshold. This means that you can enjoy small amounts of almonds and almond products while on the low FODMAP diet.
Is almond milk low FODMAP?
Almond milk has a low FODMAP threshold of 240g per serving, which is 250ml or 1 cup. It makes a great addition to a low FODMAP smoothie.
Is almond meal low FODMAP?
Almond meal has a low FODMAP threshold of 33g per serve. In larger servings of 48g (approximately 1/2 cup) it contains high amounts of GOS.
Is almond butter low FODMAP?
Almond butter is low FODMAP in 20g or approximately 1 tablespoon servings. In larger servings of 32g or 1 1/2 tablespoons, it contains moderate amounts of fructans and GOS.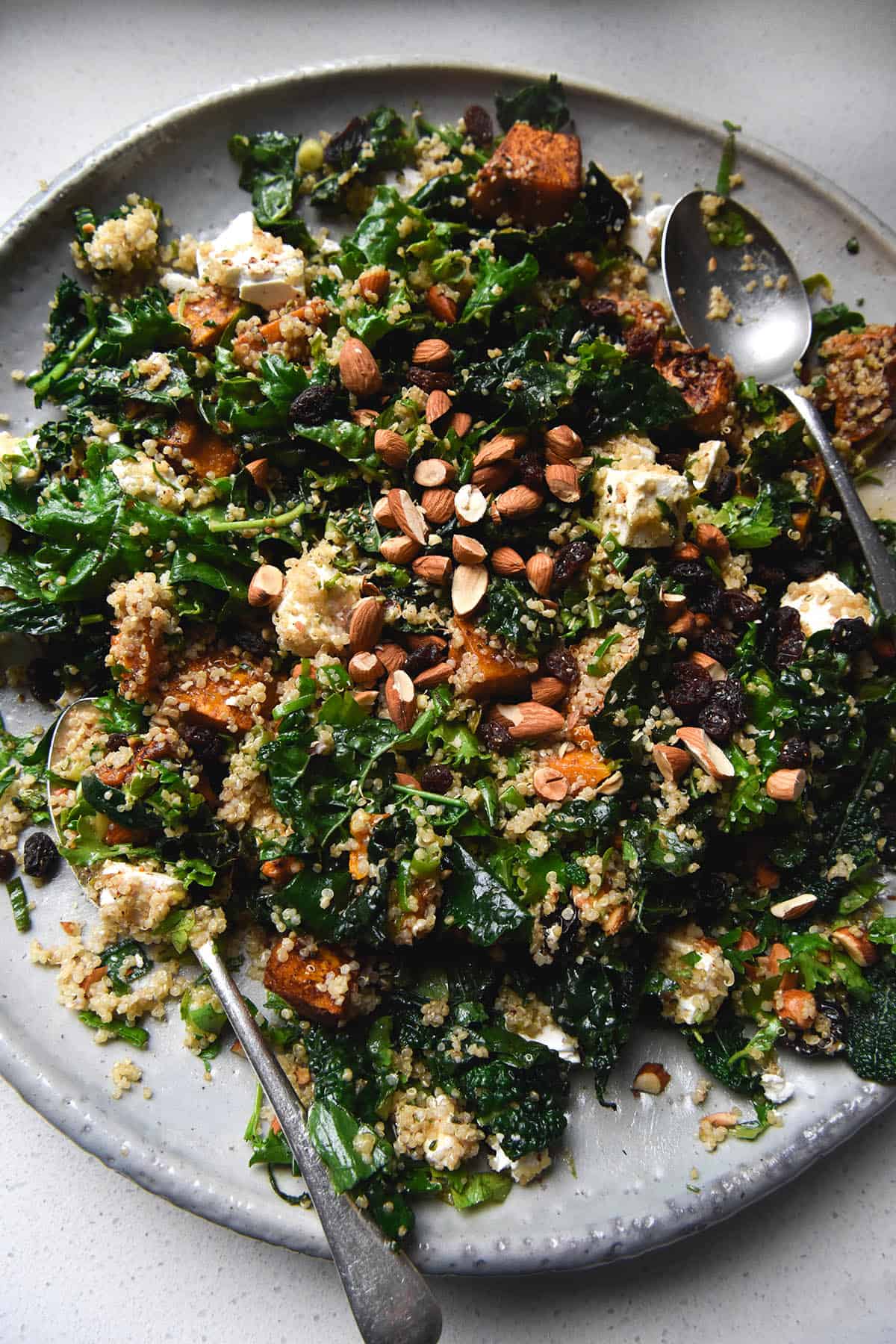 Low FODMAP almond recipes
Now that we have established low FODMAP thresholds for almonds, it's time to do some cooking! Below are some gluten free and vegetarian or vegan recipes that include a low FODMAP portion of almonds.
Gluten free almond croissants
These are a delicious gluten free recipe from my cookbook, Intolerance Friendly Kitchen. They use almond meal, flaked almonds and almond extract, yet are still within an acceptable FODMAP threshold per croissant.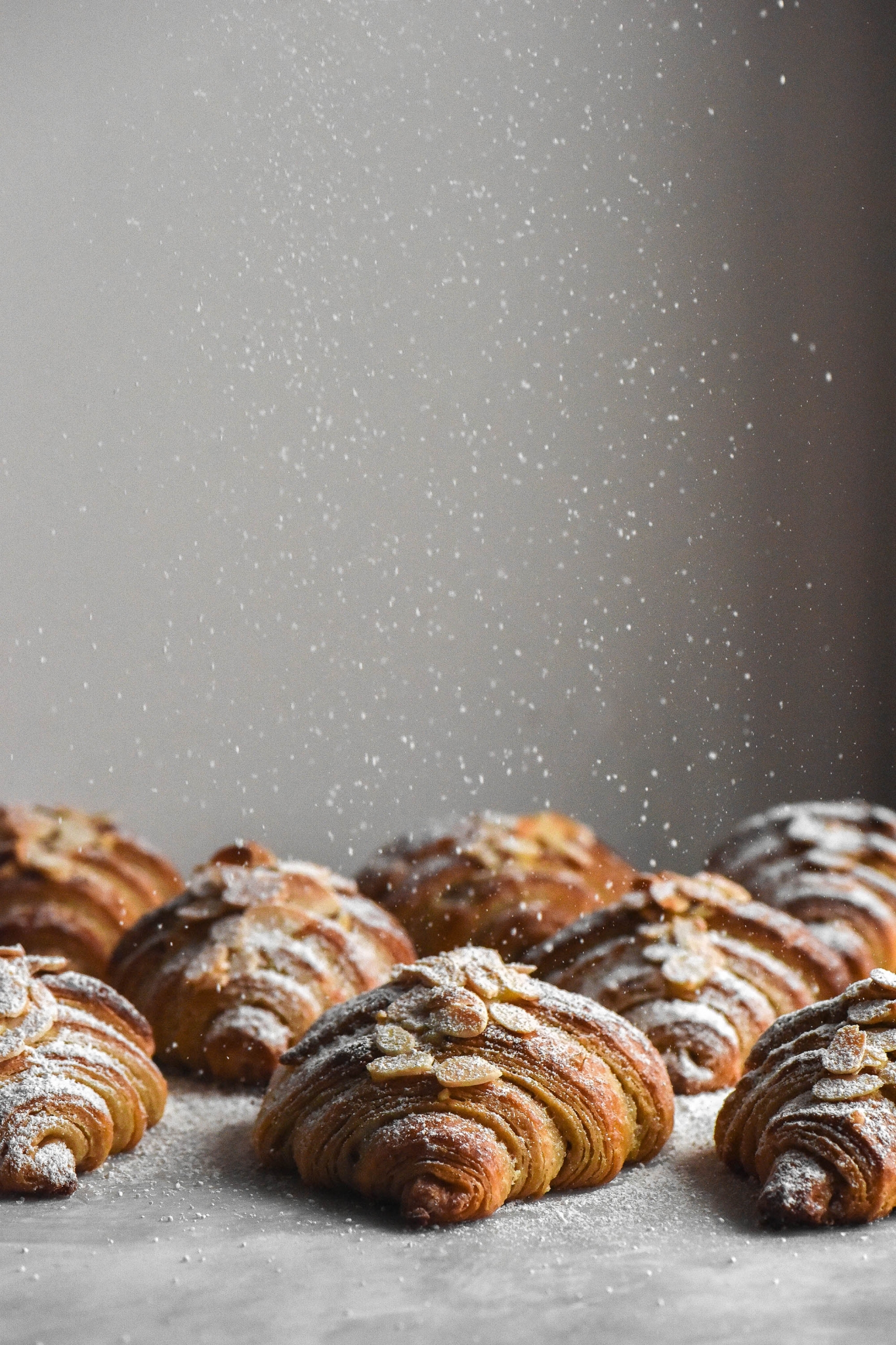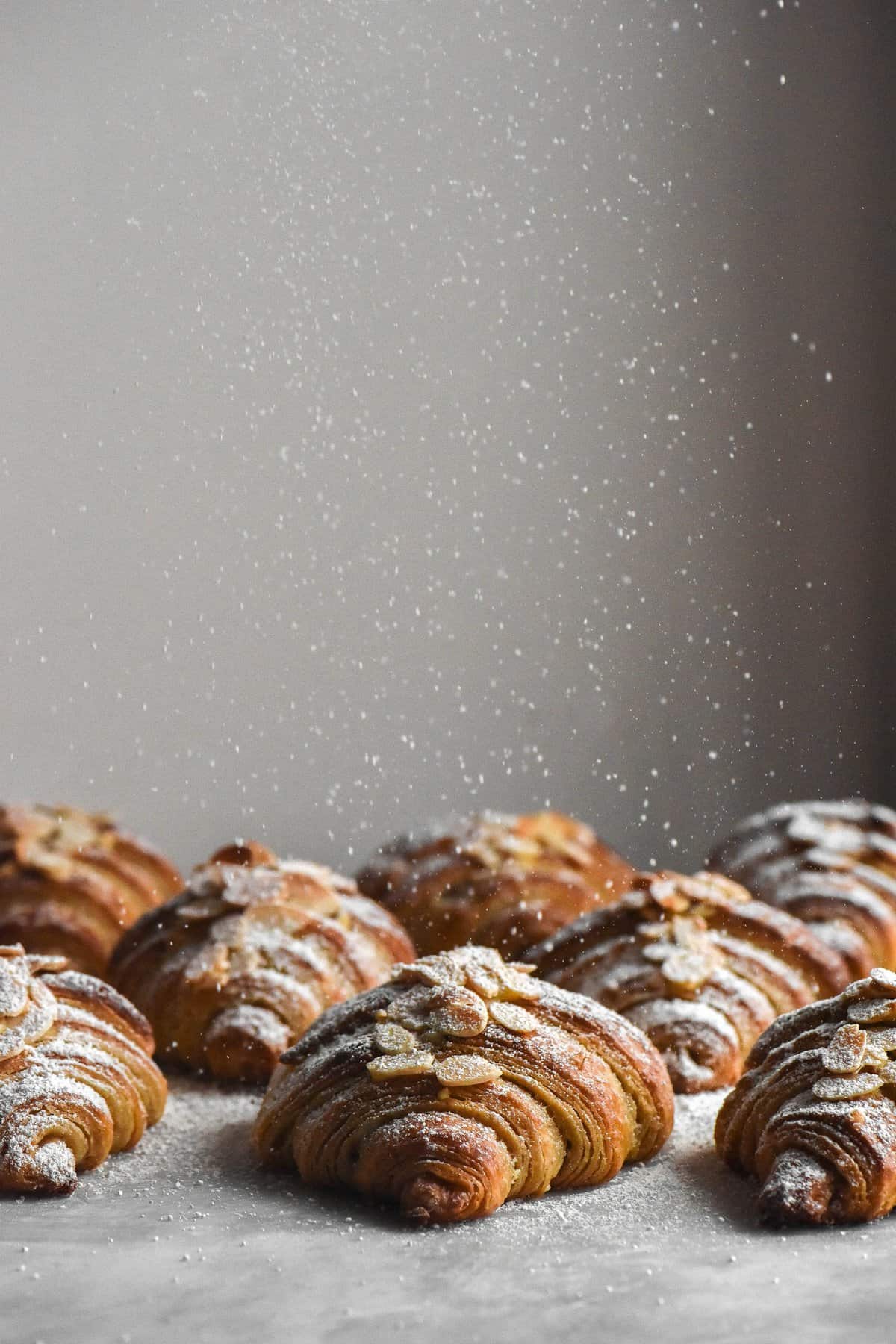 Low FODMAP garlicky green beans
These delicious low FODMAP garlicky beans use garlic infused ghee, lemon juice and seasoning for a simple yet impactful side dish. Toasted almonds seal the deal with the perfect amount of crunch and nuttiness.
Low FODMAP overnight oats
Overnight oats are the perfect place to include some almond milk in your low FODMAP diet. A sprinkle of chopped and/or toasted almonds on top wouldn't go astray either.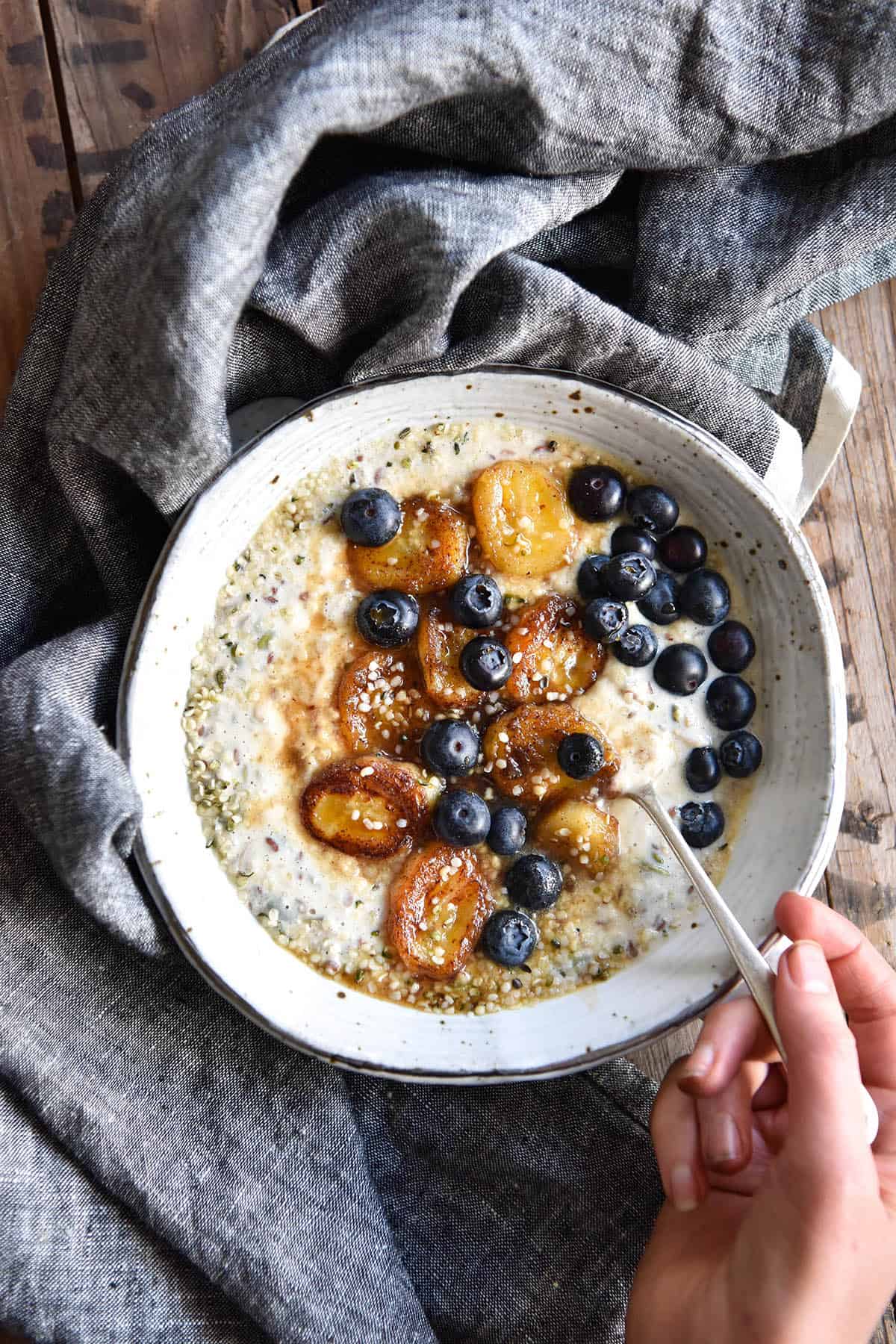 Roasted pumpkin, quinoa and kale salad
A delicious vegetarian and gluten free salad that sits all the right notes. I love making this as a wintery side or a make ahead lunch. The raisins are optional, but add a delicious pop of sweetness. Almonds add crunch and a delightful textural contrast.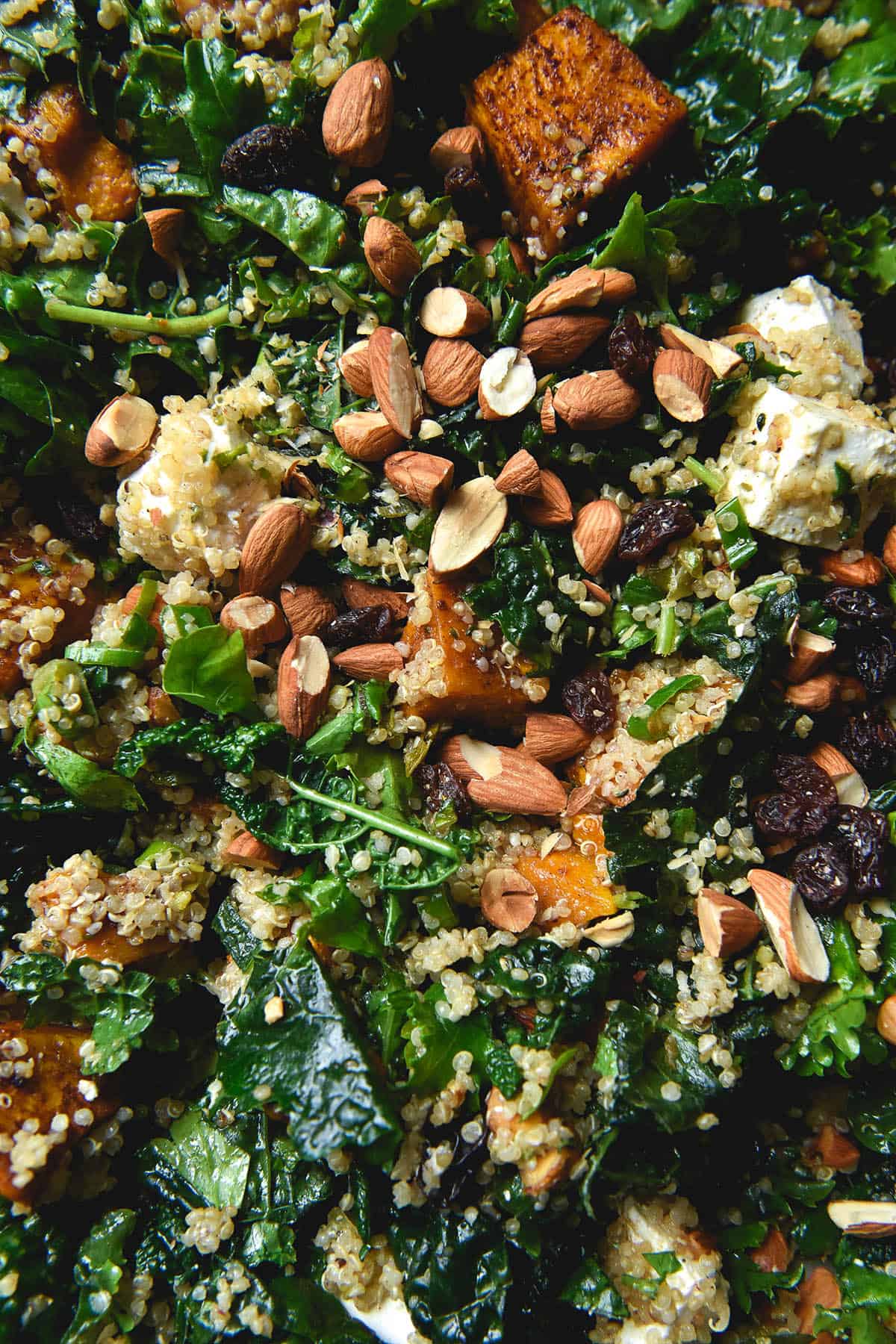 Gluten free porridge
As with the overnight oats, this gluten free porridge is the perfect place to get some almond milk in. It adds a beautiful nutty flavour to this rice flake porridge, driving home those horchata vibes.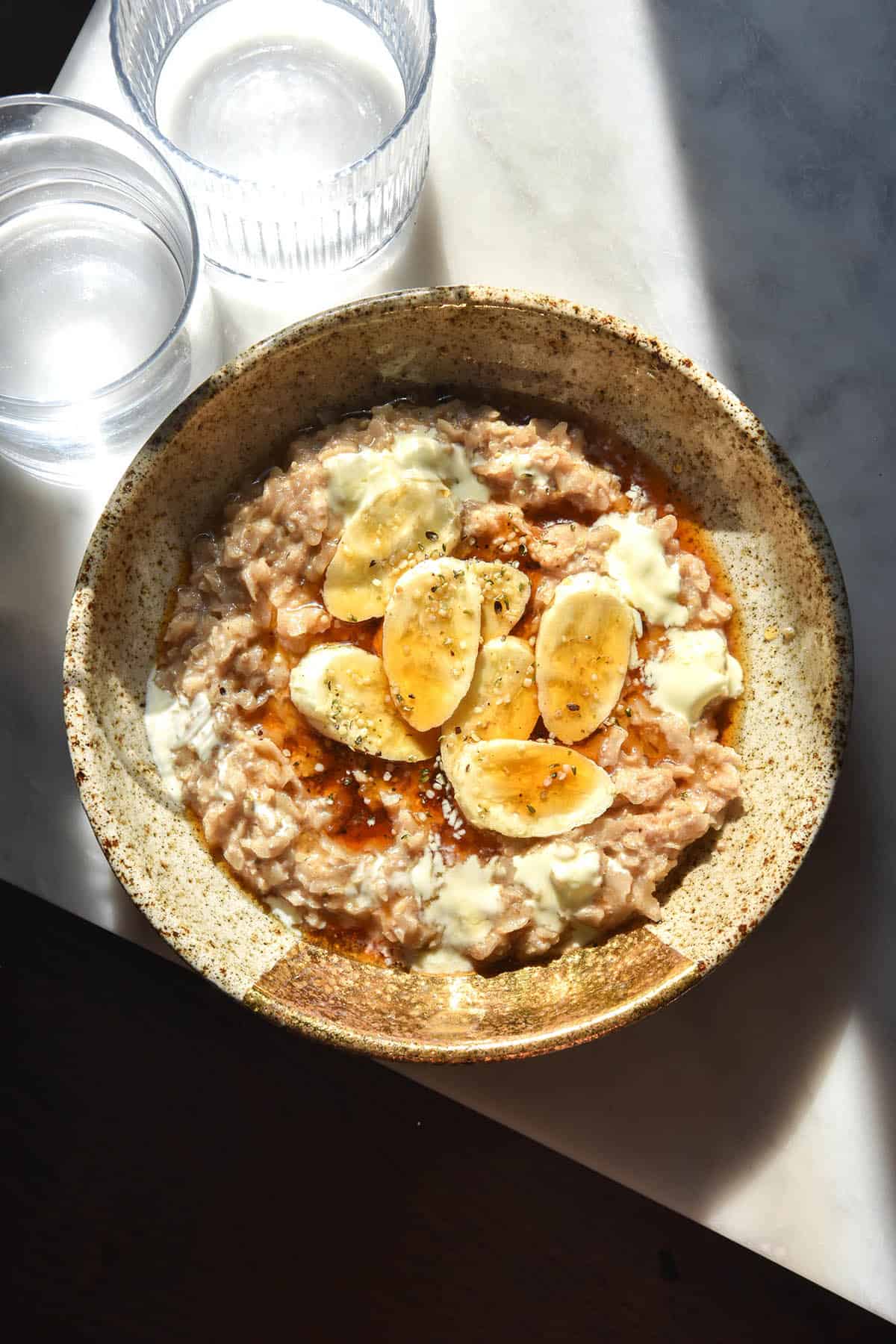 Low FODMAP vegetable tagine
Although this low FODMAP vegan tagine has no almonds on top, it really should have. They are the perfect accompaniment to this dish, adding contrasting texture and just a beautiful visual finish.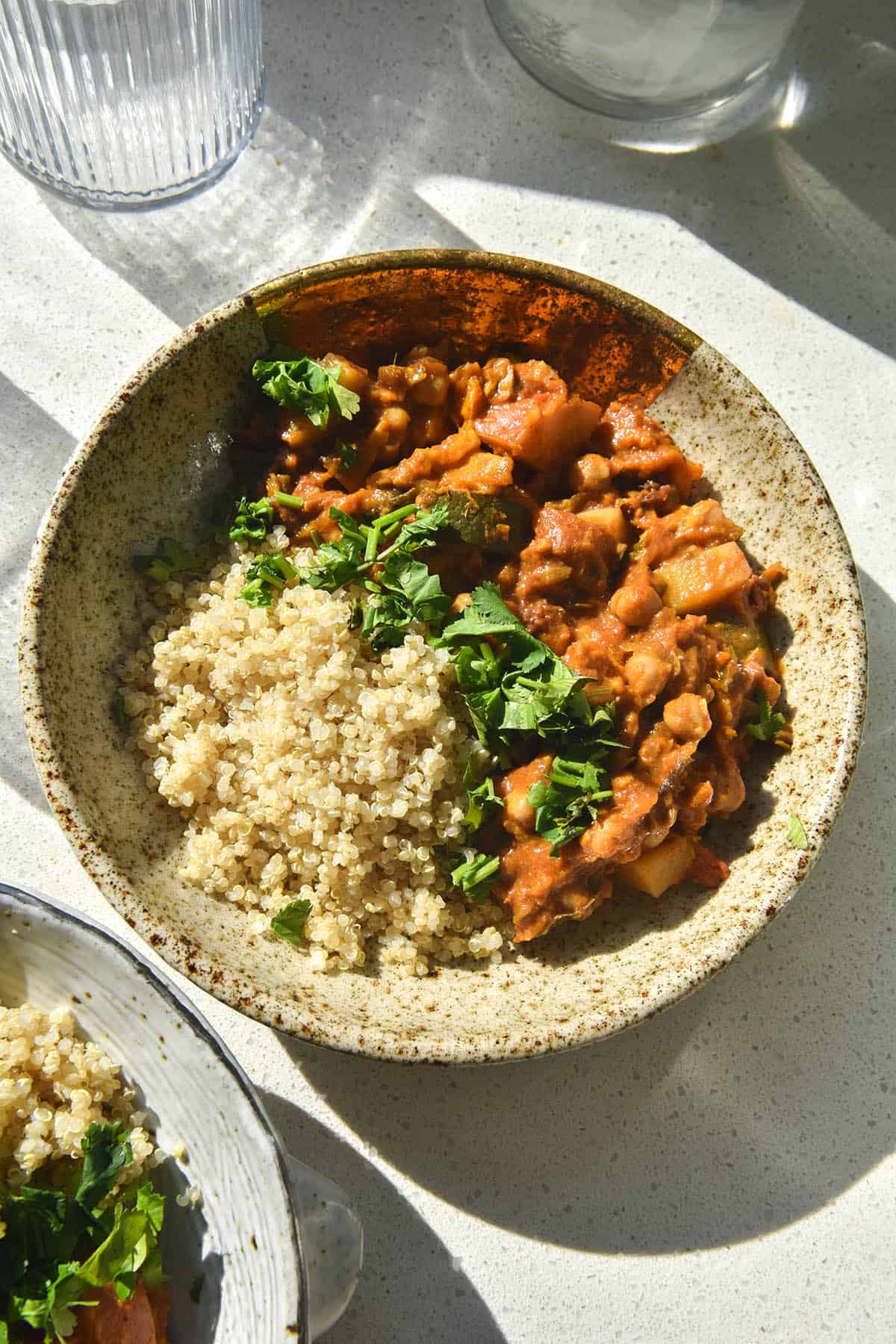 Gluten free rhubarb cake
This perfectly delicious gluten free rhubarb cake uses a small amount of almond meal in the crumb. It can also be finished with a sprinkle of almond flakes for a stunning finish.