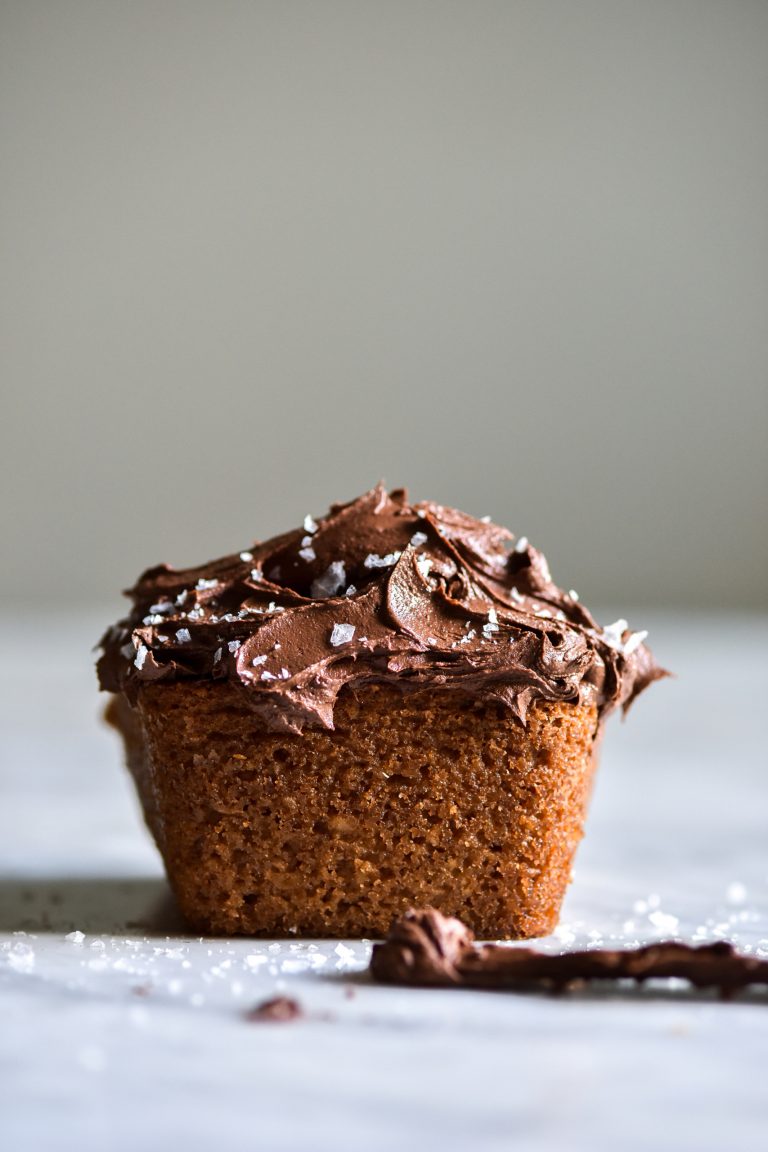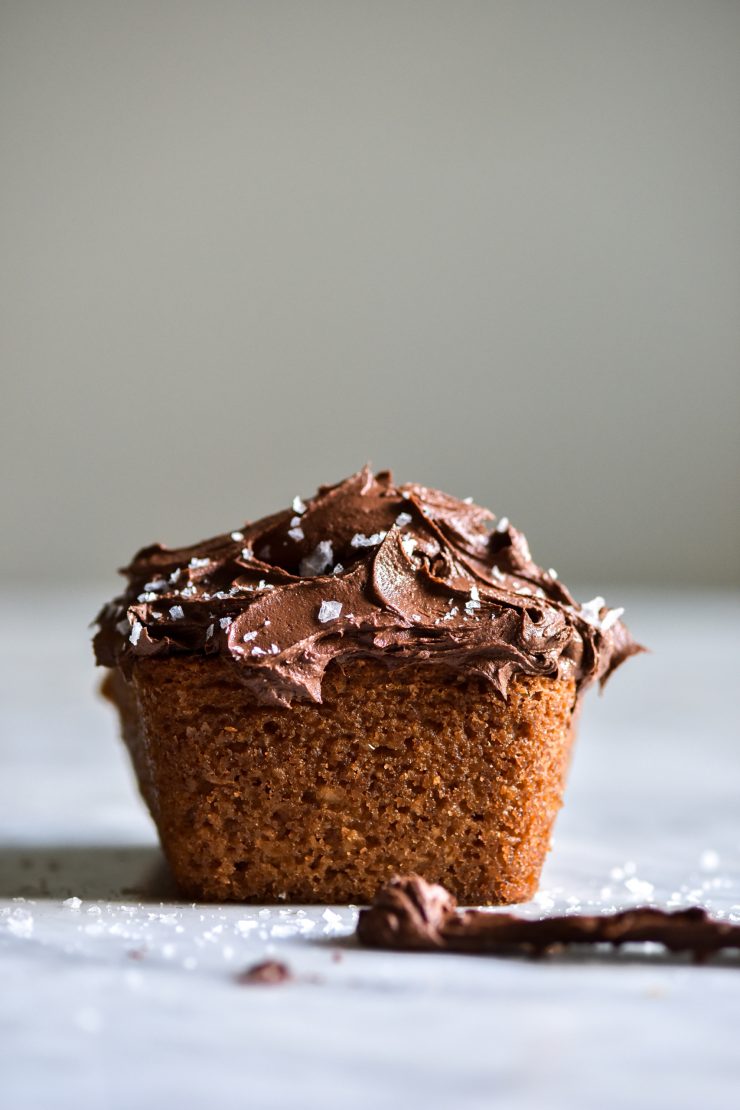 This recipe for this cake comes from my first cookbook, FODMAP friendly. At the time, I'd been dabbling (and still am) in a diet with less grains. They seemed to be (and still are) quite irritating to my digestive system.
Paying attention to grains whilst being low FODMAP and vegetarian is not an easy task. There is not a huge amount of crossover between the three diets. So, in mourning of my past diet freedom, I made a grain free vanilla coconut cake.
In the book version (and the version here) I've made the cake with berries or just on it's own. If you're in the market for a buttercream recipe,
Grain free vanilla cake with coconut
This grain free vanilla cake is made from a simple mix of almond meal and tapioca flour. It is made without xanthan gum, and sweetened with maple syrup. The loaf has a soft and tender crumb, and is low lactose thanks to the use of butter. Within appropriate limits, this grain free vanilla cake is also FODMAP friendly.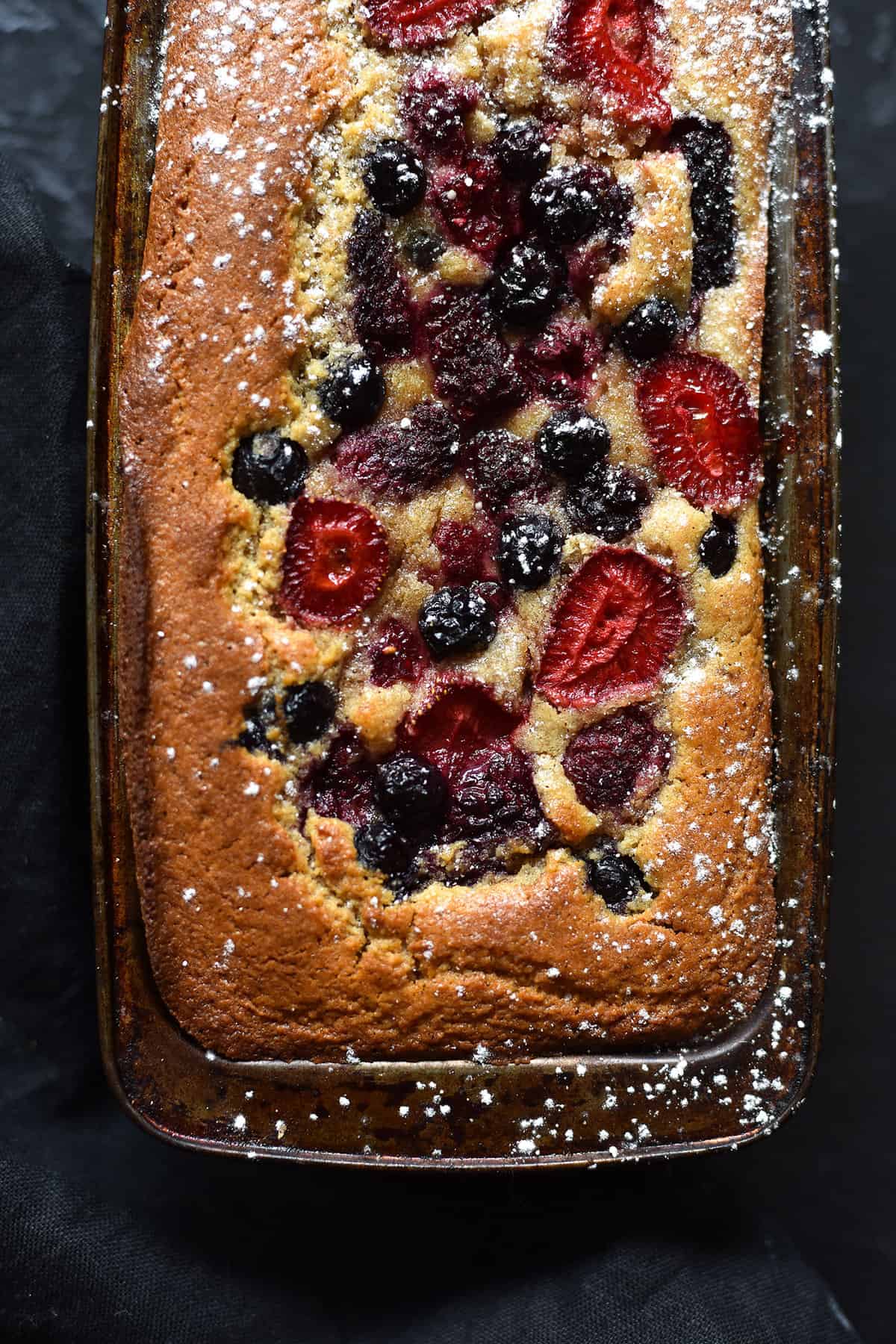 FODMAP notes for your grain free vanilla cake
Well! It is gluten free, grain free and FODMAP friendly. Monash allows for 1/4 cup serves of almond meal, so you'd have to eat a quarter of the loaf to be caught out. It is lightly sweetened with maple syrup in a FODMAP friendly amount.
It is very low lactose, as butter is the only lactose source. Butter is basically lactose free, and contrary to belief is FODMAP friendly.
What can I top this cake with?
You can make this cake into muffins, a cake, a loaf – whatever you fancy.
I have topped it with berries, apple (pre FODMAP days) and unripe banana, all to excellent effect.
You can add blueberries or chocolate chips to the loaf itself. Don't overload it and give it a little extra time to bake.
There is also potential to add some spices like cinnamon and nutmeg to the batter, if you choose.
I love topping this with my brown butter chocolate buttercream. It has an insanely delicious nutty complexity that is well worth the effort.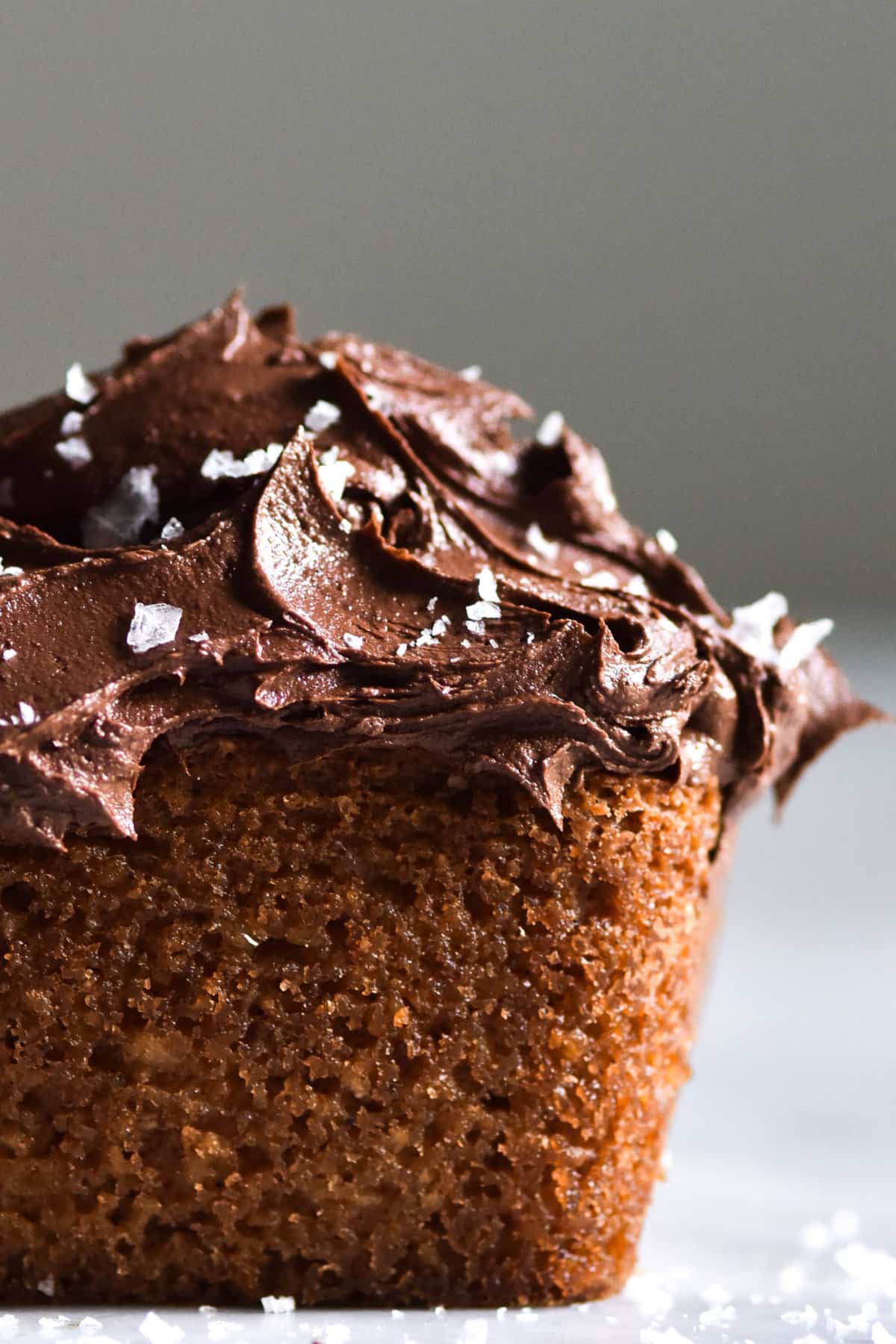 More grain free recipes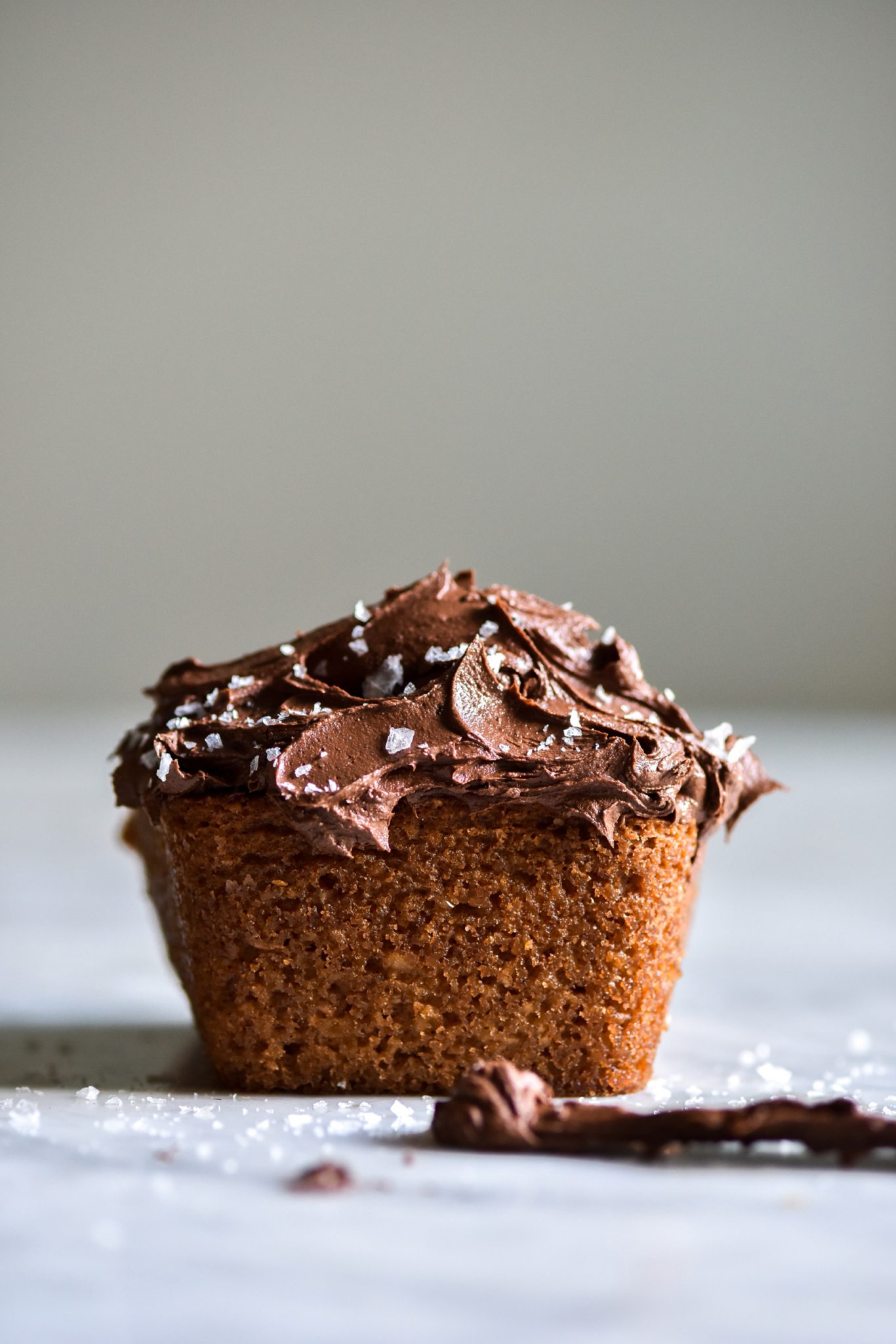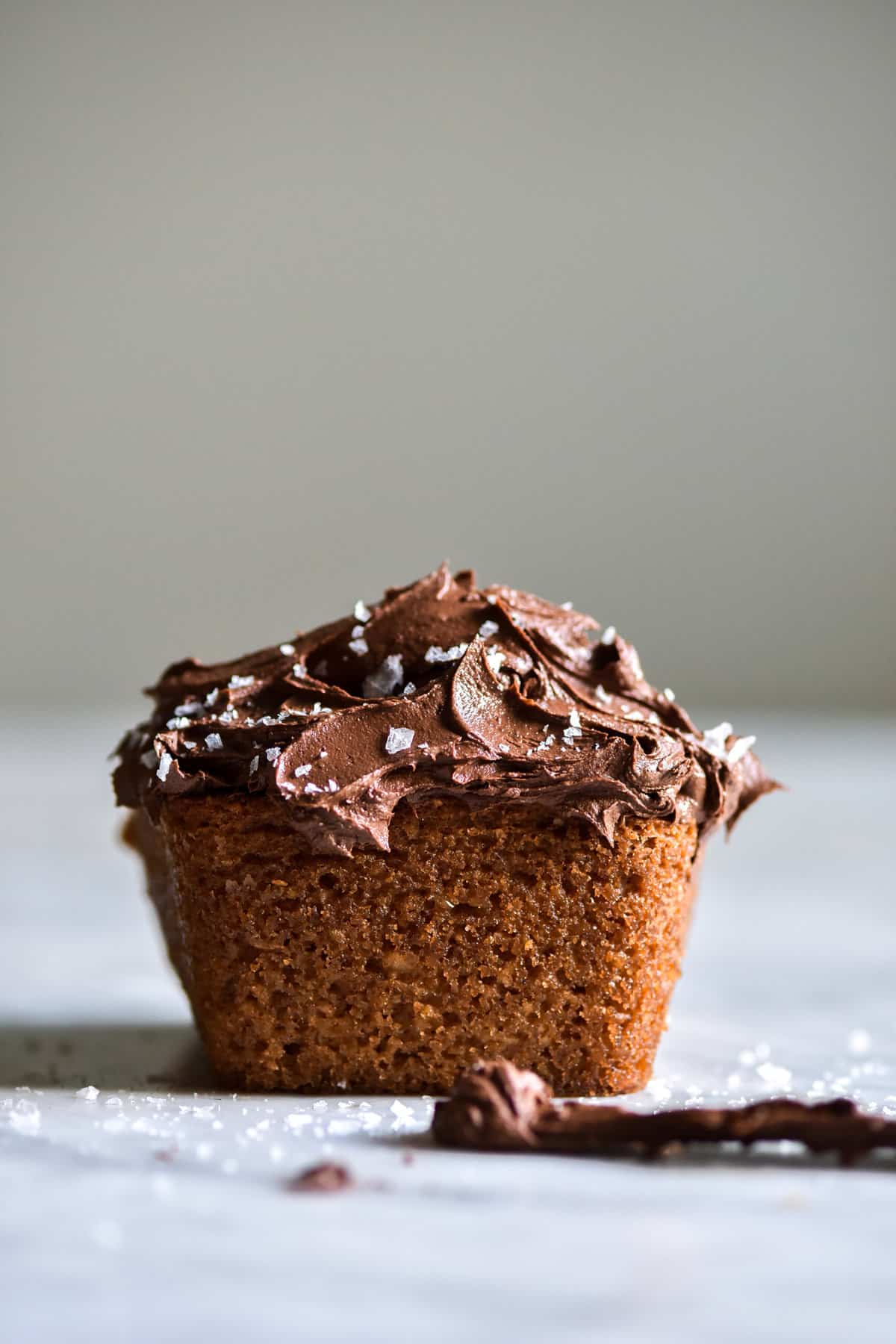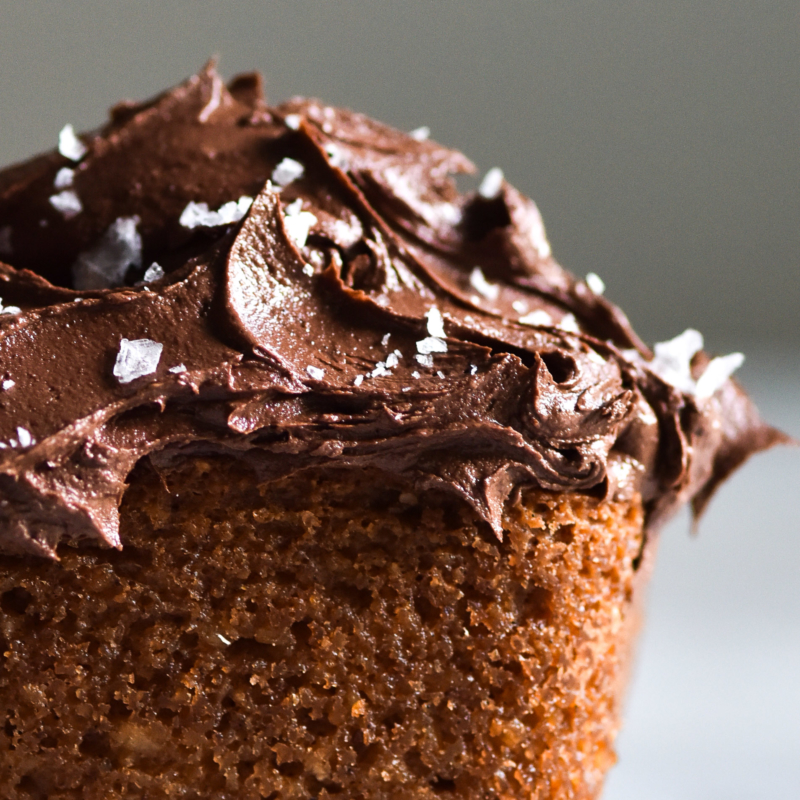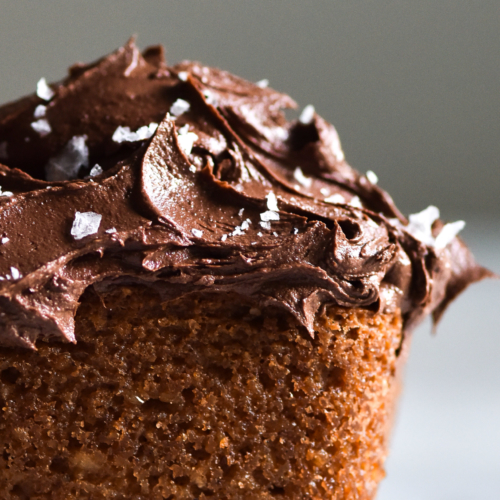 Grain free vanilla cake with coconut
Gluten free, grain free, FODMAP friendly
Ingredients
2

cups (200g)

almond meal

1/2

cup (60g)

tapioca flour

1/2

cup (45g)

desiccated coconut

1

tsp

baking powder

100g

butter

1

teaspoon

coconut oil

1/4

cup (60ml)

maple syrup

1

teaspoon

ground cinnamon

1

teaspoon

vanilla bean paste

3/4

cup (185ml)

almond milk

2

eggs, lightly beaten

2

tsp

apple cider vinegar

1

cup (200g)

mixed berries (or whatever topping you fancy)
Instructions
Preheat the oven to 180 degrees Celsius. Grease and line your chosen vessel (a 20cm x 20cm loaf tin or 8 holes of a 12 hole muffin tin.)

In a large bowl, combine the almond meal, tapioca flour, coconut and baking powder.

In a small saucepan over a medium heat, melt the butter and coconut oil, before adding the maple syrup, cinnamon and vanilla bean paste. Cook until the liquid begins to bubble and become syrup like, before removing from the heat and allowing to cool.

Add the almond milk, apple cider vinegar and eggs to the flour mixture, along with the cooled syrup. Make sure it's cool, otherwise it will scramble the eggs. Stir thoroughly until everything is combined.

Pour the cake batter into the pan or muffin tin, and top with whatever you're using, be that berries or something else.

Place the cake/loaf/muffins into the oven for 45 minutes to an hour – this will depend heavily on what form they are in (muffins take less time, loaves take a bit more) and whether you have topped them with something particularly moist (like frozen berries.) Check the oven intermittently, and be ready to spray the fruit with a little oil or create a little foil tent if the top is getting too brown.

Once cooked, remove from the oven and allow to cool before gently removing from the baking tray. I generally like to use silicon loaf tins, for ease of use. Allow the loaf to cool completely before slicing.