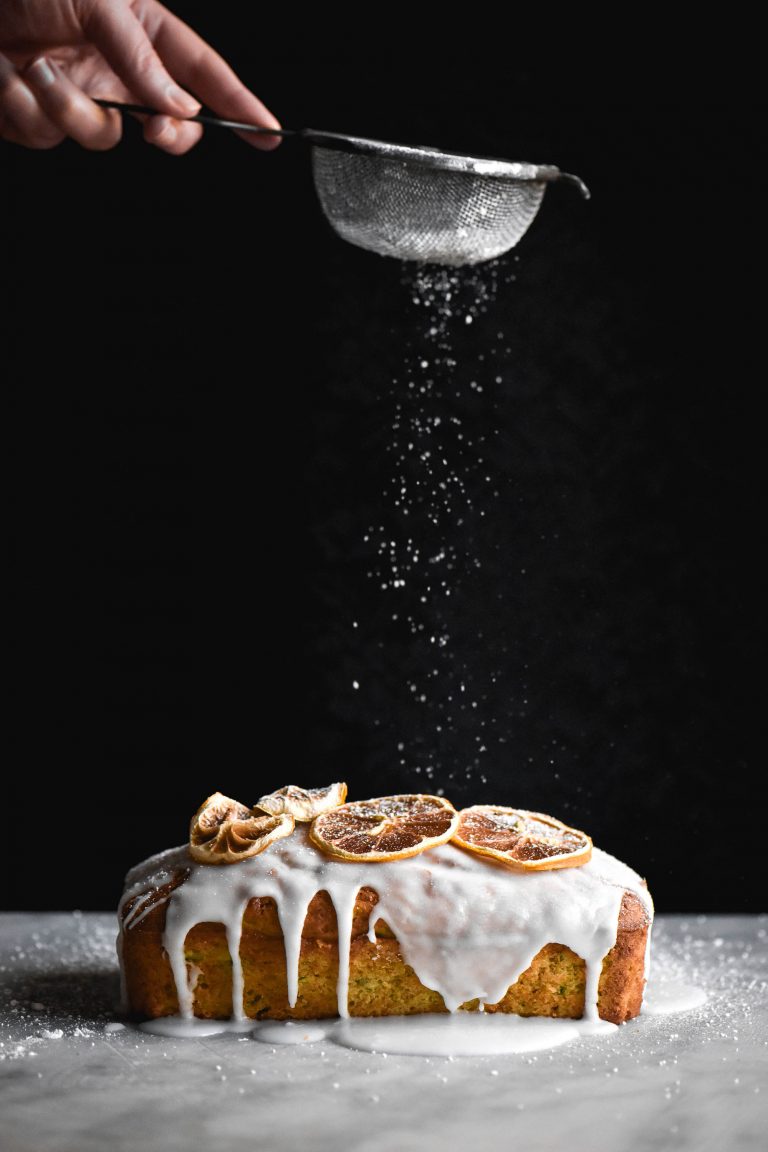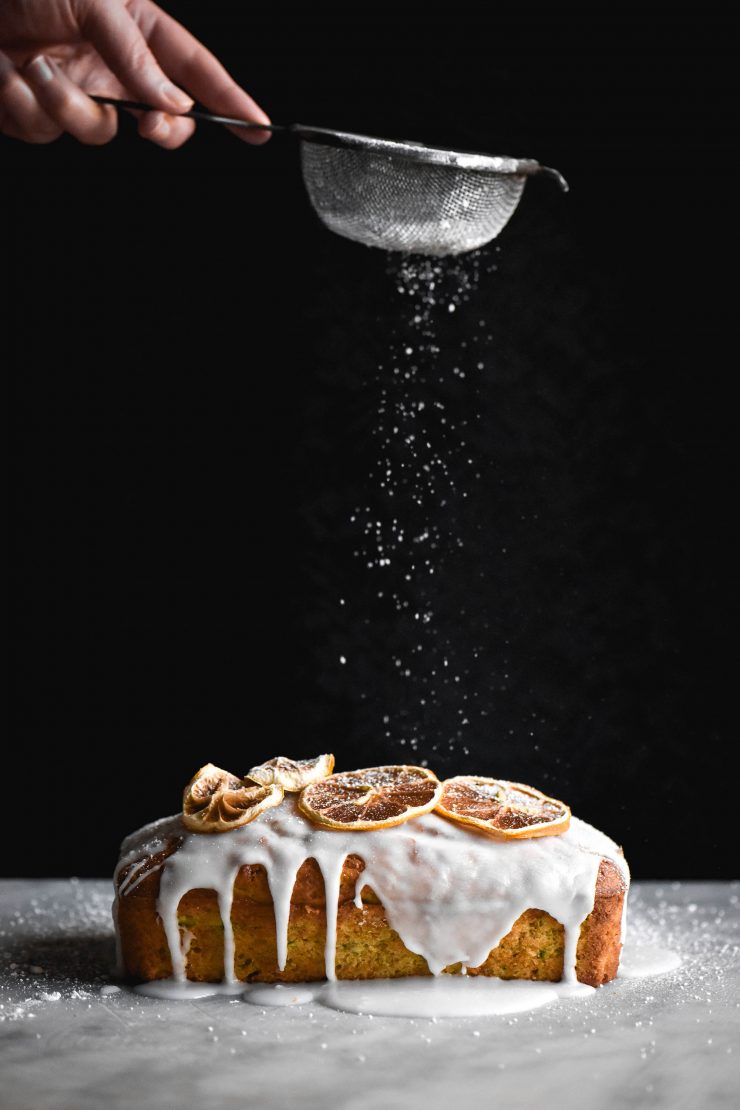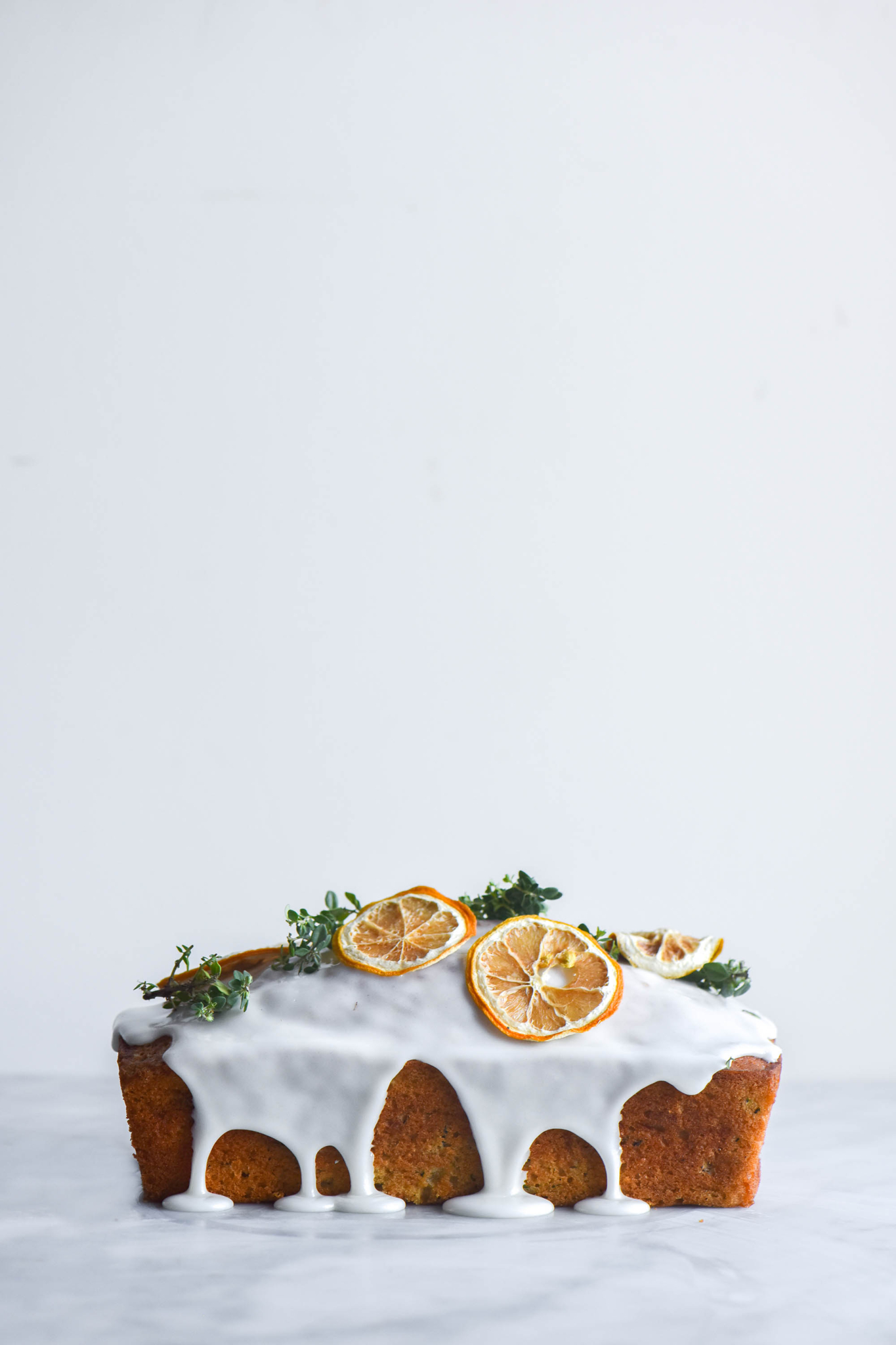 Mother's Day is peak 'zucchini in dessert' time at my house. That's because my mum is a diehard fan of Nigella Lawson's zucchini cake in How to Be A Domestic Goddess. We've experimented with making mum different desserts, but we always come back to the humble zucchini cake. I've made a gluten free version of that recipe before, so this year I wanted to try something a little different. Enter: the gluten free zucchini bread.
Zucchini bread seems to be an American tradition, so for the uninitiated: this is a sweet bread. If you're in search of a savoury gluten free zucchini bread, fear not: I have one in the works. But if you're in the market for sweet, you are in the right place.
This gluten free zucchini bread could not be easier. It uses naught but one flour (spoiler alert: it's white rice flour) and no xanthan gum. It is nut free, FODMAP friendly and can be made with a natural granulated sugar, if that's your thing. It's also a dessert that is jam packed with vegetables, so there's that!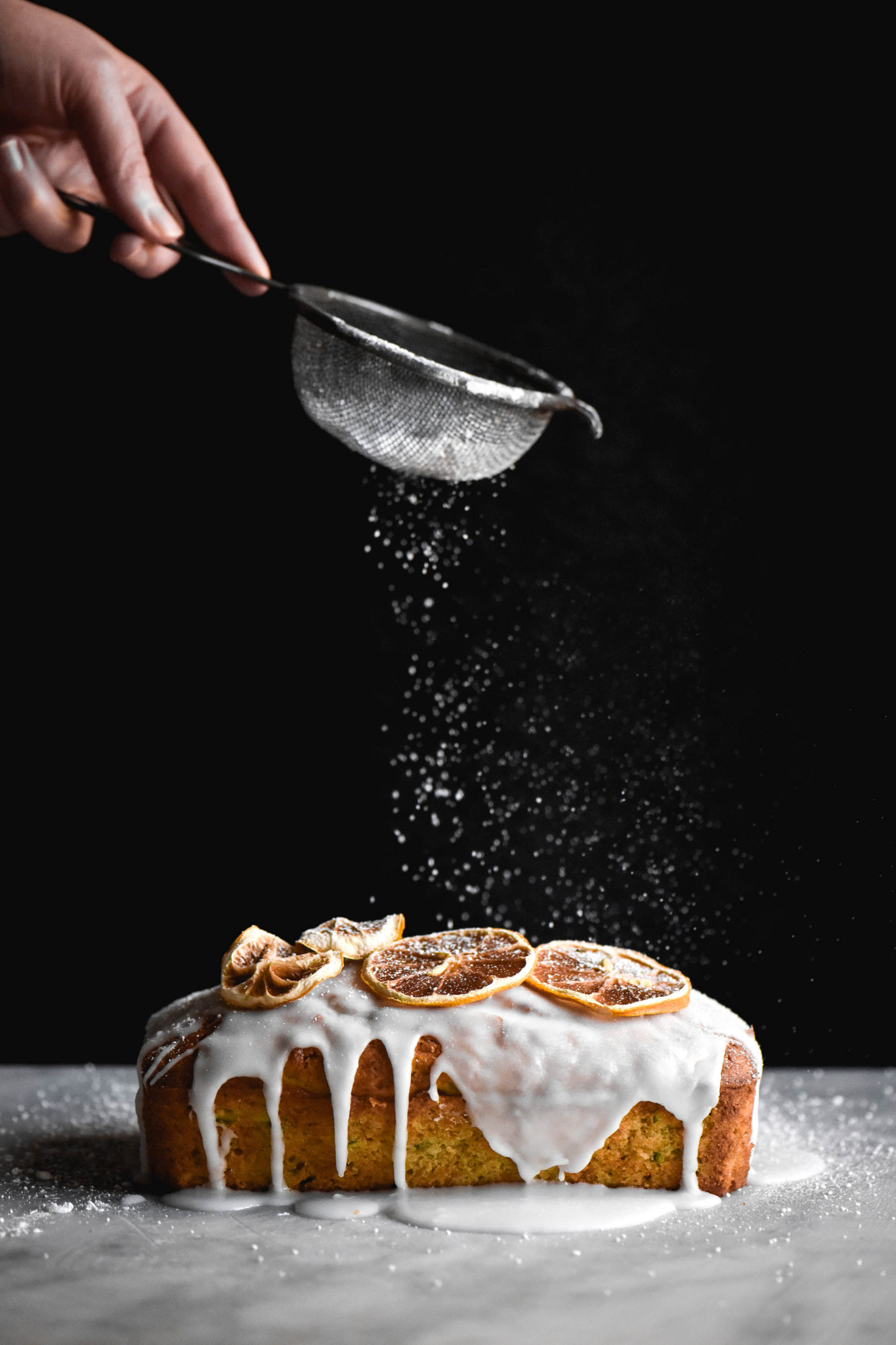 Gluten free zucchini bread
This zucchini bread uses only one flour – white rice flour. As a result, it really does need to be the best quality rice flour you can find. Cheap or old rice flour has a really obvious taste to it that brings the whole thing down a notch. I highly recommend buying rice flour from a bulk food store if you have one near you (I realise this isn't an option if you're coeliac, though).
Personally, I find that a mixture of sugars (ie white sugar and light brown sugar) produces the best flavour in this cake. If you don't trust me, suss out Pancake Princess and her zucchini bread bakeoff here – a combo wins every time. However, I can absolutely respect that not everyone needs or wants multiple sorts of sugar in the house. You can use all light brown sugar or panela sugar for this recipe. I recommend mixing panela sugar in with the wet ingredients and leaving it to dissolve for a while before use.
Unlike Nigella's courgette cake, this zucchini bread doesn't require you to wring out the zucchini before use. This is because rice flour is particularly thirsty, and the added moisture assists in counteracting said thirstiness.
Zucchini is FODMAP friendly in 65g servings, and this loaf uses 250g. If you slice the loaf into 8 pieces, you can safely eat two of them.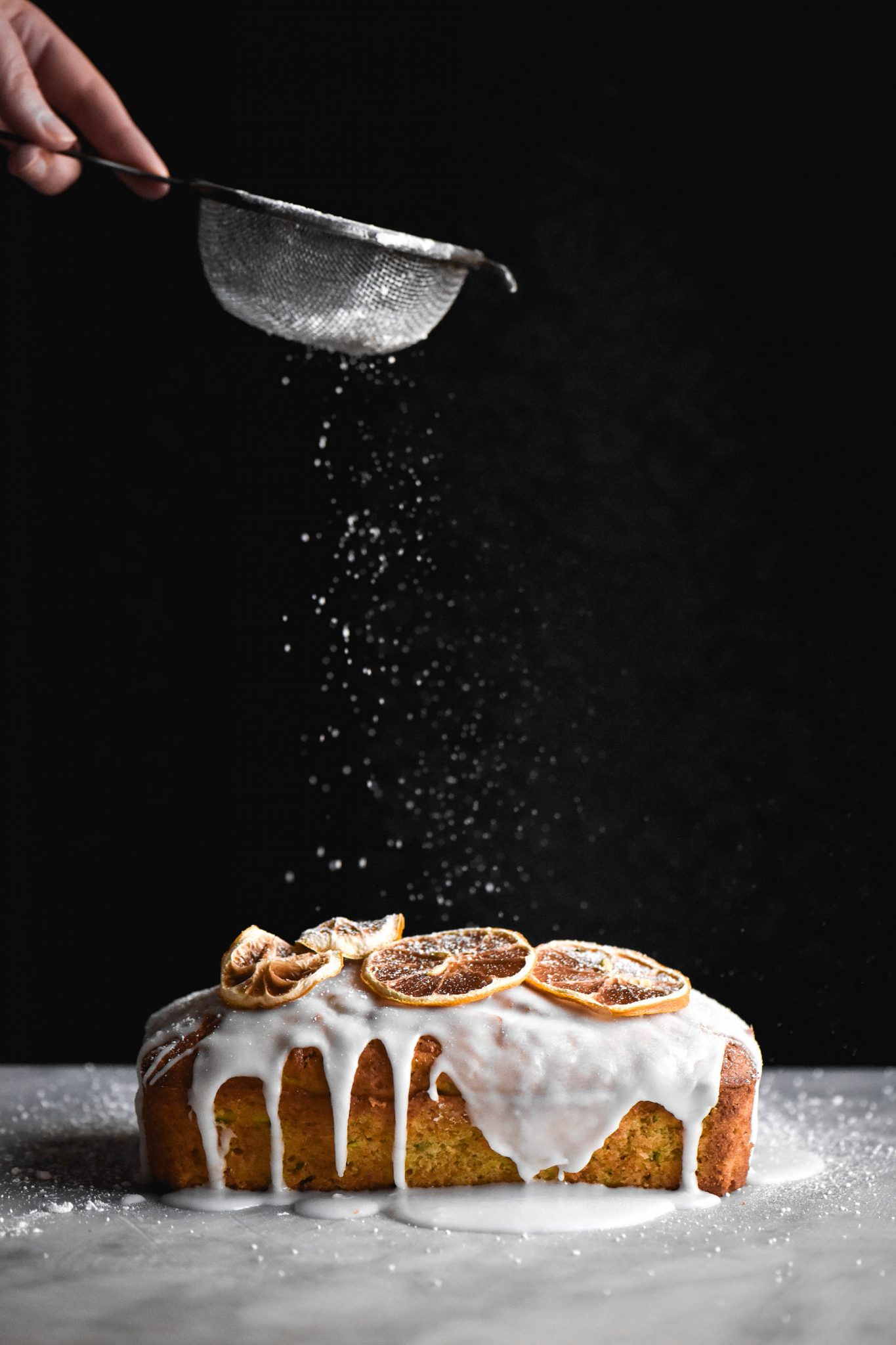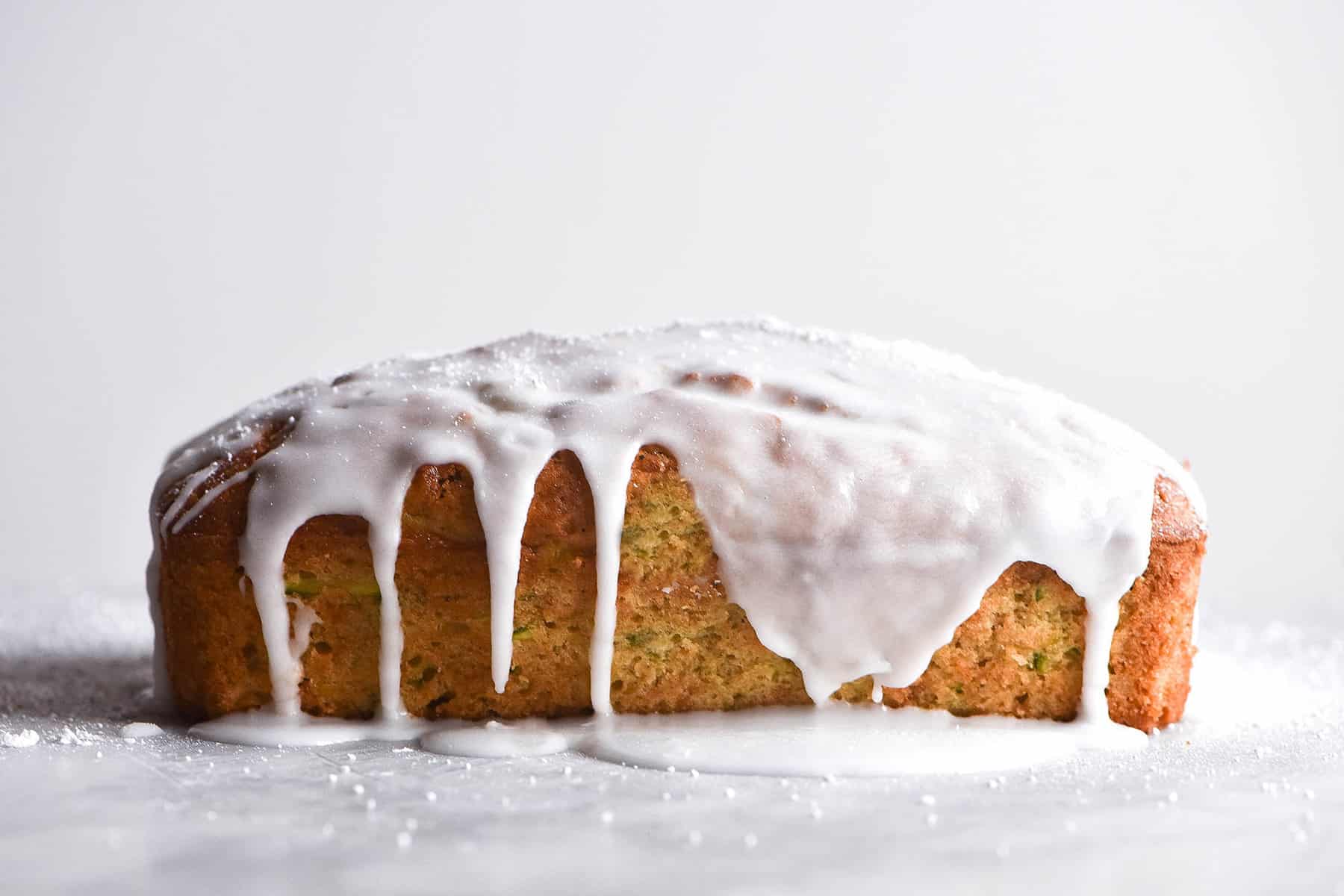 Substitution notes
I don't currently have a substitution for the white rice flour. Rice flours are way ahead of the pack in terms of their thirstiness, so you can't just sub in a different flour and expect the same result. I will update the post if I test the zucchini bread with different flours.
As we've discussed, you can use all light brown sugar or panela/rapadura sugar in this recipe. I do not use coconut sugar because it is high in fructose. This is fine if you don't have any FODMAP issues, but not so great if you do. A liquid sweetener is not suitable in this recipe – the batter will become way too thin.
You can use whatever spice combination you like for this zucchini bread (or omit the spices altogether!) Mum is a fan of the Nigella cake, which uses no spice. I like both. You can also add things like a bit of almond extract, more vanilla bean extract or whatever else takes your fancy.
I daresay you could use your (bland flavoured) oil of choice for this recipe. I have used vegetable, but I don't mind a light olive oil in cake. Avocado would probably also work, if that's your thing.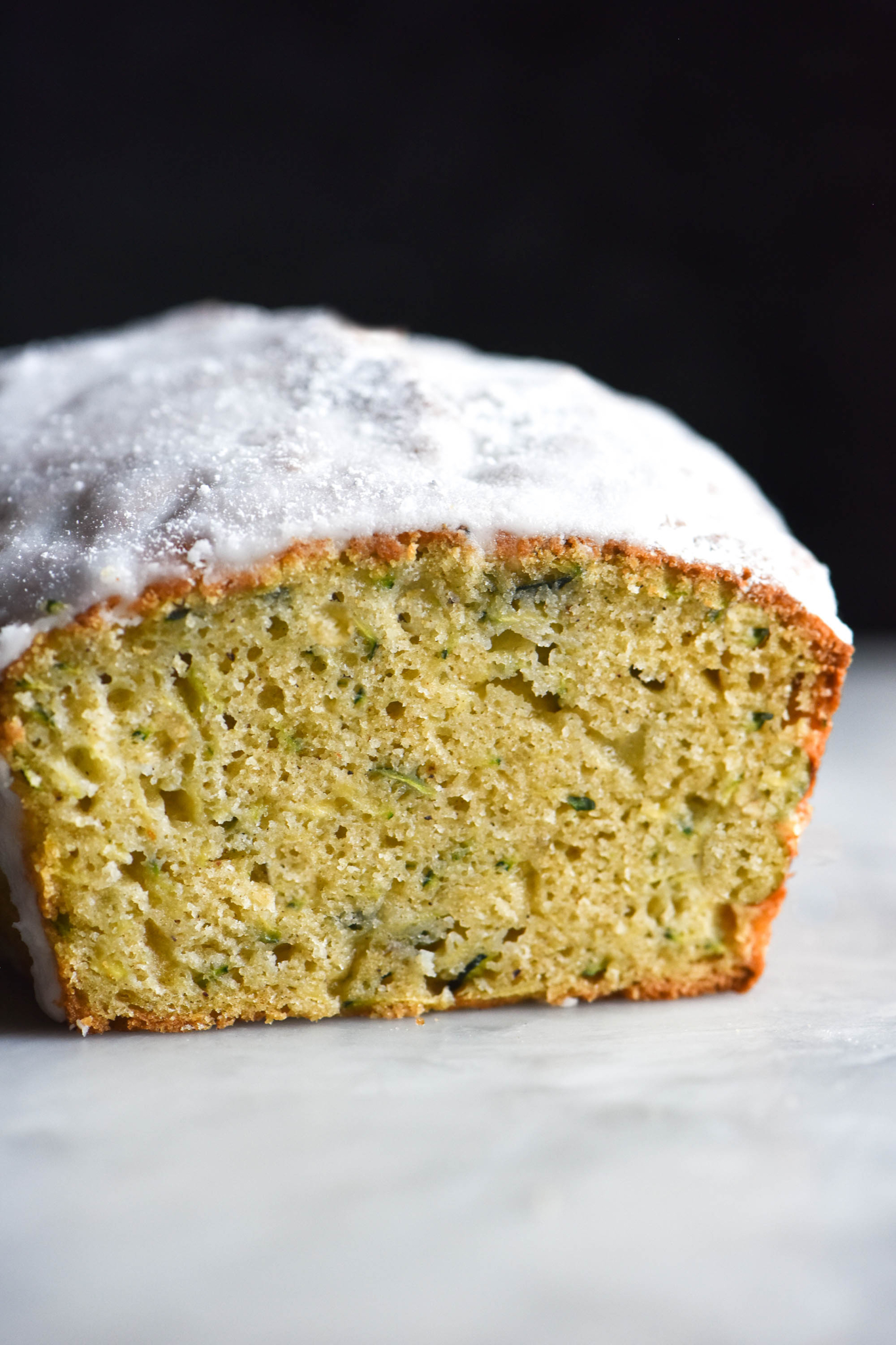 Australian to American conversion
1 Australian teaspoon = 1.1 American teaspoon. Using American teaspoons in this recipe shouldn't affect the end result, although you could scoop a tiny bit of your baking powder and soda out if you're feeling very precise.
1/2 cup caster sugar (also called confectioners sugar, but you could use plain white sugar) is 120g in an American cup, but 110g in an Australian cup. Just slightly under-fill your cup when measuring sugar. Or better yet, weigh it!
As far as I can tell, an American cup of white rice flour is 160g. I use 160g as my measurement for Australian cups too, because I personally think they stuffed the cup too full when they agreed on 170g per cup. So, you can safely use American cups to measure the rice flour in this recipe. That said, I strongly recommend you weigh your flours.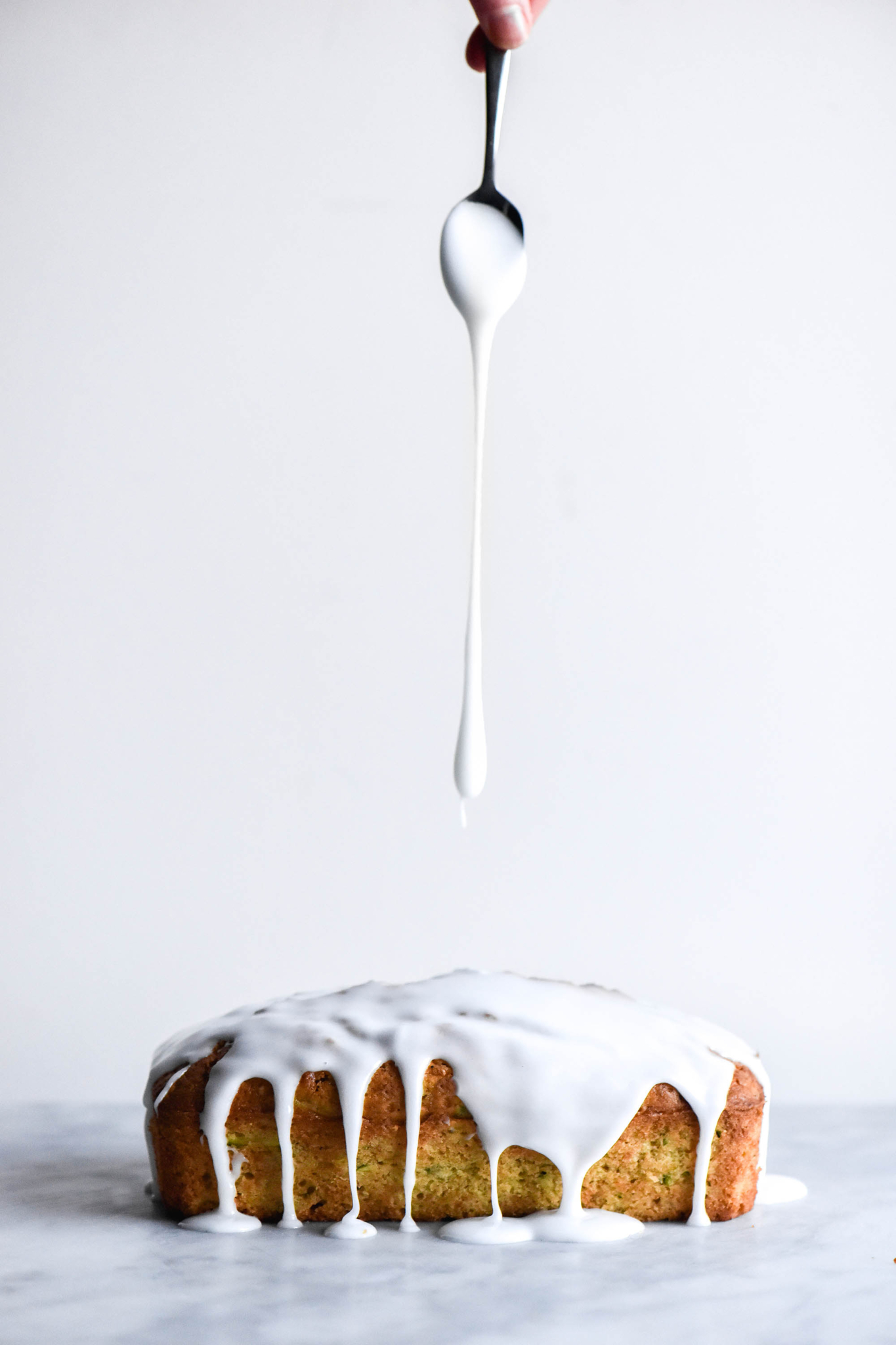 More gluten free, xanthan gum free dessert recipes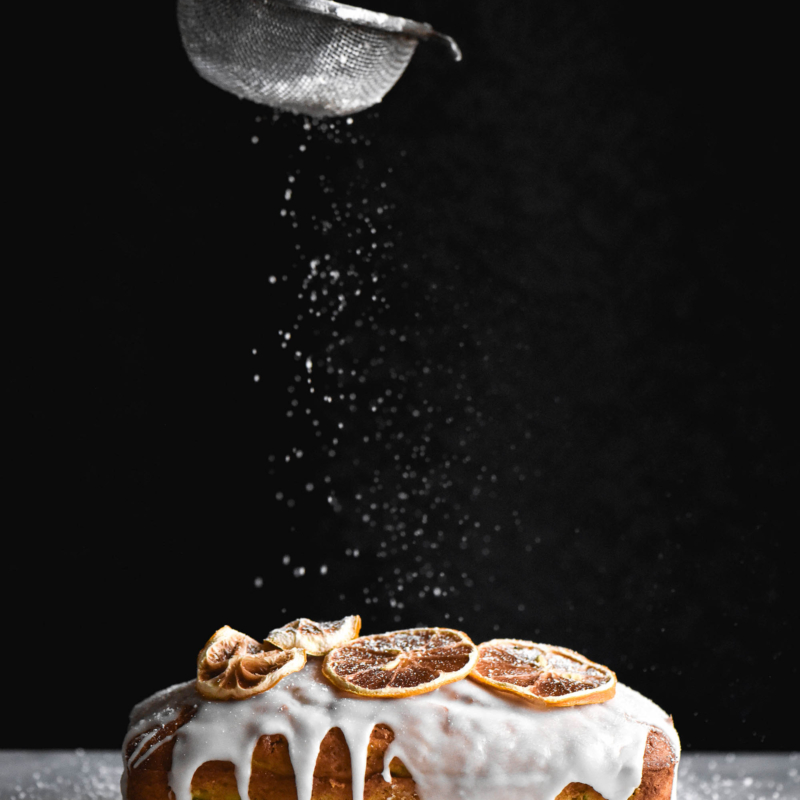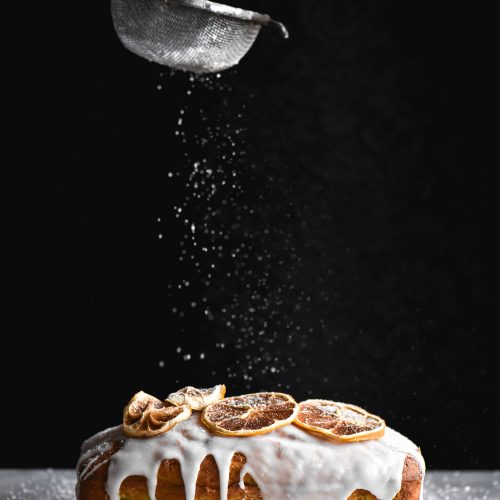 Gluten free zucchini bread (American style)
FODMAP friendly, dairy free, gum free, starch free, nut free
Equipment
20cm x 10cm loaf pan (I have used my USA pan and a silicon loaf pan)
Ingredients
200

g

(1 1/4 cups) white rice flour

1

teaspoon

baking powder

1/4

teaspoon

baking soda

100-110

g

white sugar

depending on your preference for sweetness

50

g

light brown sugar

1 1/2

teaspoons

cinnamon

1/2

teaspoon

nutmeg

1

teaspoon

psyllium husk

(optional, for added binding)

pinch

of fine salt

250

g

zucchini

grated (I leave the skin on, no point wasting it)

2

extra large eggs

1/3

cup (80ml)

vegetable oil

1/3

cup (80ml)

plant based milk of choice

(regular milk is fine too)

2

teaspoons

acid of choice

(apple cider, white or lemon juice all work)

1

teaspoon

vanilla bean paste

optional

Granulating or finishing sugar

optional but very delicious, for a crunchy top
For the lemon icing (optional)
155

g

(1 cup) icing sugar

Lemon juice, to form a smooth icing

(about 1/2 a lemon)
Instructions
Preheat the oven to 180C/356F. Grease a 20x10cm loaf pan.

In a large mixing bowl, combine the flour, baking powder and soda, sugars, spices and salt.

Add the remaining wet ingredients and mix to combine. The batter will be very thick at first, but will loosen to a cake batter consistency as you mix it.

Pour the batter into the prepared loaf pan and sprinkle with the finishing sugar, if you're using it.

Bake the loaf for 45-50 minutes or until the loaf is browned, domed and a skewer comes out clean.

The loaf can be eaten straight away, but it's trickier to cut before it cools. If you're eating it warm, be gentle and pinch the sides in gently as you slice. A hot tip: it's easier to slice if you turn it upside down.
For the lemon icing (optional)
Allow the loaf to cool completely if you plan to ice it. To make the icing, simply combine the icing sugar and lemon juice in a bowl. Add the lemon juice a little at a time until you reach a smooth, spoonable consistency. I like mine to be quite thick, but you might enjoy a thinner icing.

Spoon the icing over your loaf, spreading it to the edges if necessary.

The loaf keeps well in an airtight container in the fridge for 3-4 days.