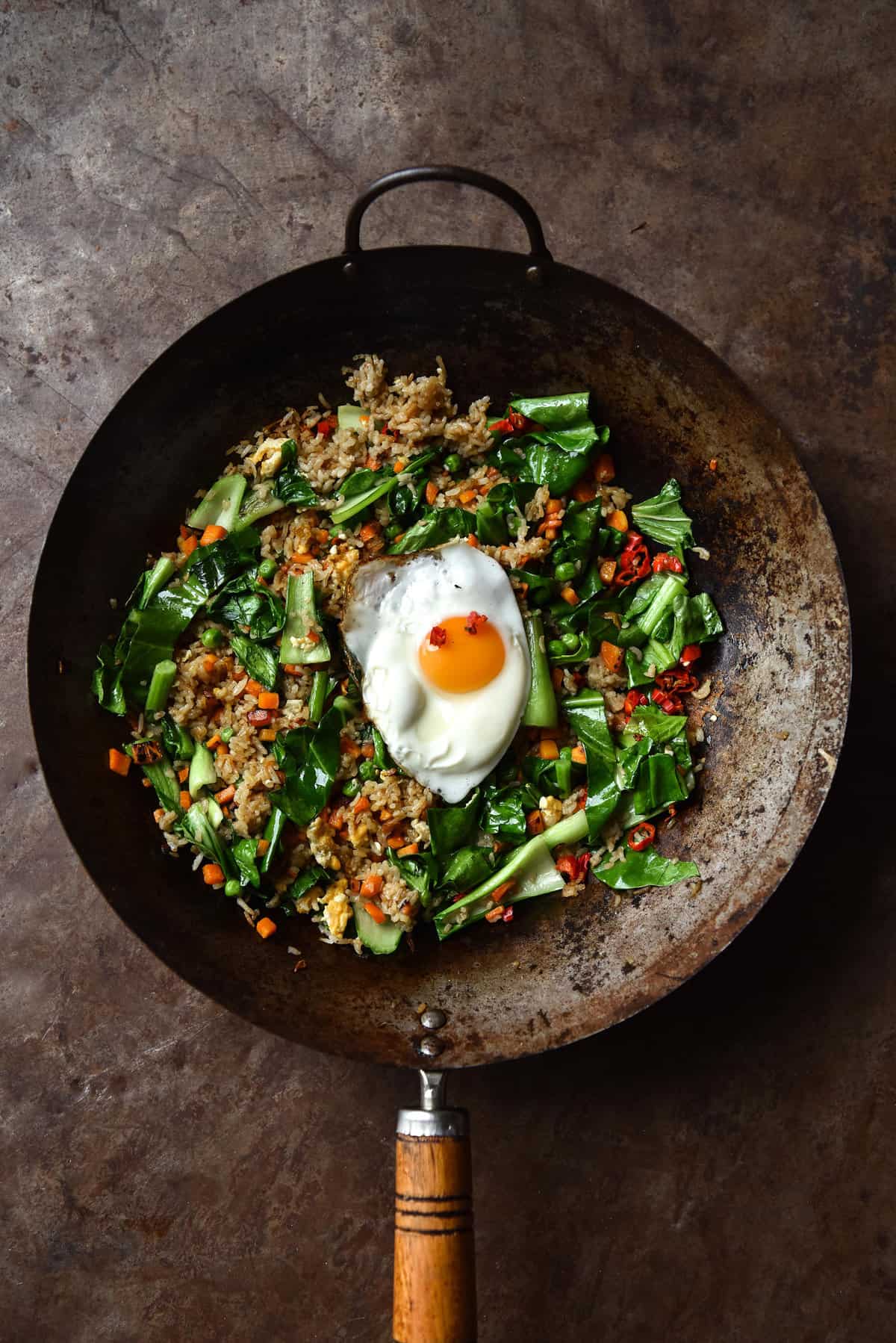 Sometimes it can be hard to know what to eat on a gluten free or low FODMAP diet. We have already discussed whether rice is low FODMAP, but today we're asking: is rice gluten free?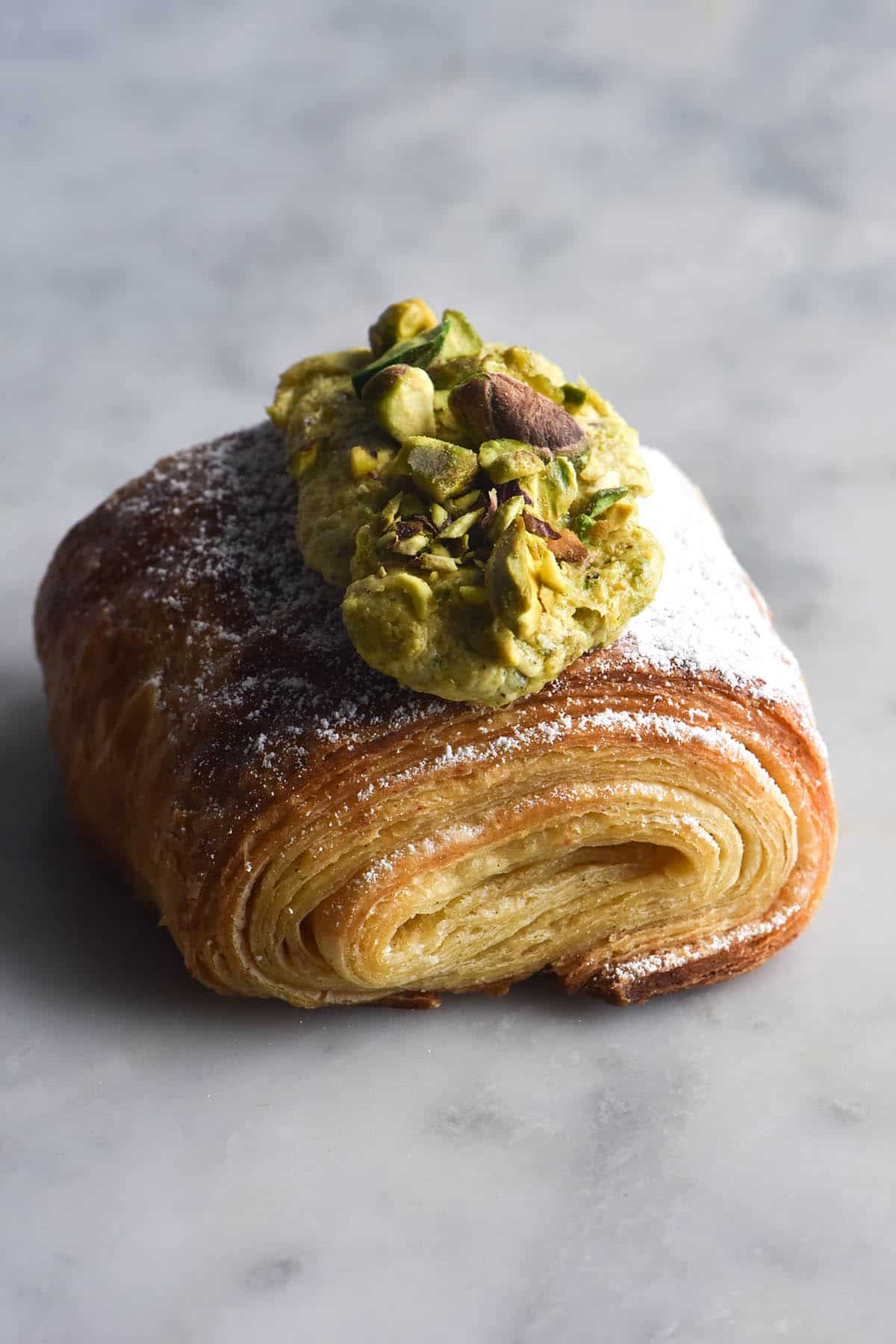 Is rice gluten free?
Yes, rice is naturally gluten free. This is great news if you're on the low FODMAP diet, as it enables you to enjoy many different rices and rice products. If you're coeliac, however, it is worth paying attention to where your rice is processed and manufactured. Cross contamination can occur in manufacturing facilities that process gluten containing grains, so you will need to buy rice that is designated gluten free.
More gluten free recipes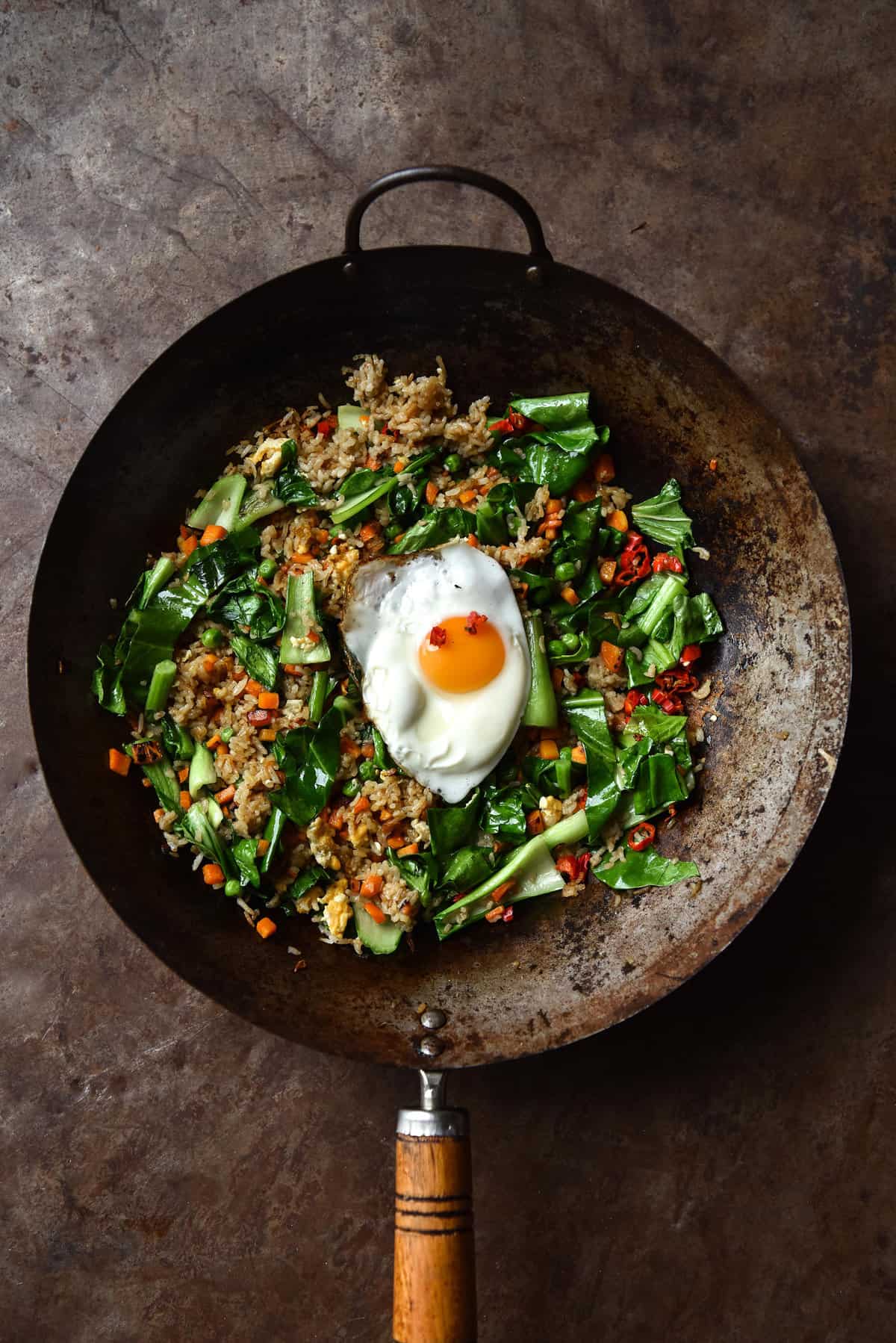 Is Jasmine rice gluten free?
Jasmine rice is naturally gluten free, but ensure you choose a brand that has been processed in gluten free facilities if you are coeliac. Cross contamination can occur when rice is processed in facilities that also process gluten containing cereals.
Is Basmati rice gluten free?
Yes, Basmati rice is naturally gluten free. However, not all rice is processed in a certified gluten free facility, which means there is a risk of cross contamination. Be sure to read the labels if you are coeliac.
Is Arborio rice gluten free?
Yes, arborio rice is gluten free. However, it is important to check where the rice has been processed and if there is a risk for cross contamination with other grains on the production line.
Is risotto gluten free?
Risotto is generally made from gluten free ingredients. As the primary ingredient, arborio rice, is a gluten free grain, risotto is generally thought of as the gluten free choice at a restaurant. However, it's always best to check – there could be gluten in the stock or perhaps other grains have been added. In restaurants, it's also important to check for cross contamination.
Is brown rice gluten free?
Yes, brown rice is gluten free. Make sure you choose a certified gluten free brand. I have reached out to the larger retailers of rice in Australia to determine whether their rice is processed in coeliac safe facilities. I will update the post when/if I receive responses.
Is glutinous rice gluten free?
Yes, glutinous rice is completely gluten free. The name refers to the sticky characteristic of the rice, rather than gluten content. In Australia, the main brand of available glutinous rice flour is Erawan. There is no available information as to where the flour is manufactured, but it is generally accepted to be suitable for coeliacs.
Is mochi gluten free?
Mochi is generally gluten free, as it made from glutinous rice flour (which as we know is gluten free) corn starch, potentially some rice flour and sugar (plus flavourings). However, it's always best to read the label or ask the manufacturer if you are uncertain. Stay tuned for an ube mochi recipe I've been working on.
Is rice flour gluten free?
Rice flour is technicallly gluten free, but it's worth determining where the rice flour has been manufactured. For non-coeliacs, rice flour is easily purchased at your local health or bulk food store. In the case of a bulk food store, however, cross contamination will have occurred. This means that it is not appropriate for coeliacs.
In Australia, the following brands mention that they are manufactured in gluten free facilities. Note that this at the the time of writing; always read the label.
Is rice paper gluten free?
Technically speaking, rice paper is gluten free. Many rice paper brands in Australia are made from both rice flour and tapioca flour, which are both gluten free flours. However, not all brands manufacture their product in a dedicated gluten free space. Further, they may not use flours that have been manufactured in a dedicated gluten free space.
Although this isn't an issue for the low FODMAP diet, it is an issue for coeliac disease. Coeliac Australia has endorsed Mrs Tran's Kitchen rice paper as being 100% gluten free, so this is a good choice for coeliacs. Make sure you read the labels to ensure the brand you buy is gluten free.
Rice paper brands that are gluten free in Australia
Mrs Tran's Kitchen
Spiral Organics
Are rice noodles gluten free?
Generally speaking, 100% rice noodles are gluten free. It is always best to check the label, as some brands add extra ingredients. Further to that, not all brands are manufactured in a dedicated gluten free facility. In Australia, Changs, Mrs Tran's Kitchen and Spiral Organics are all certified gluten free.
Is mirin gluten free?
Authentic mirin is gluten free as it made solely from glutinous rice, koji (fermented rice) and a distilled rice liquor. Because the process of making mirin is time consuming, companies also produce synthetic mirin, which may not be gluten. Always read the label and check that the mirin you're buying is authentic mirin (you'll be able to tell by the ingredient list). In Australia, Spiral Foods make a gluten free mirin.
Is rice low FODMAP?
Yes, rice is low FODMAP. There is a bit of nuance when it comes to different rice products, though. I have a complete list of low FODMAP rice products here.
Gluten free rice recipes
Gluten free croissants that use rice flour
These gluten free croissants are a recipe from my cookbook, Intolerance Friendly Kitchen. You can use the dough to make croissants, pains au chocolat or danishes.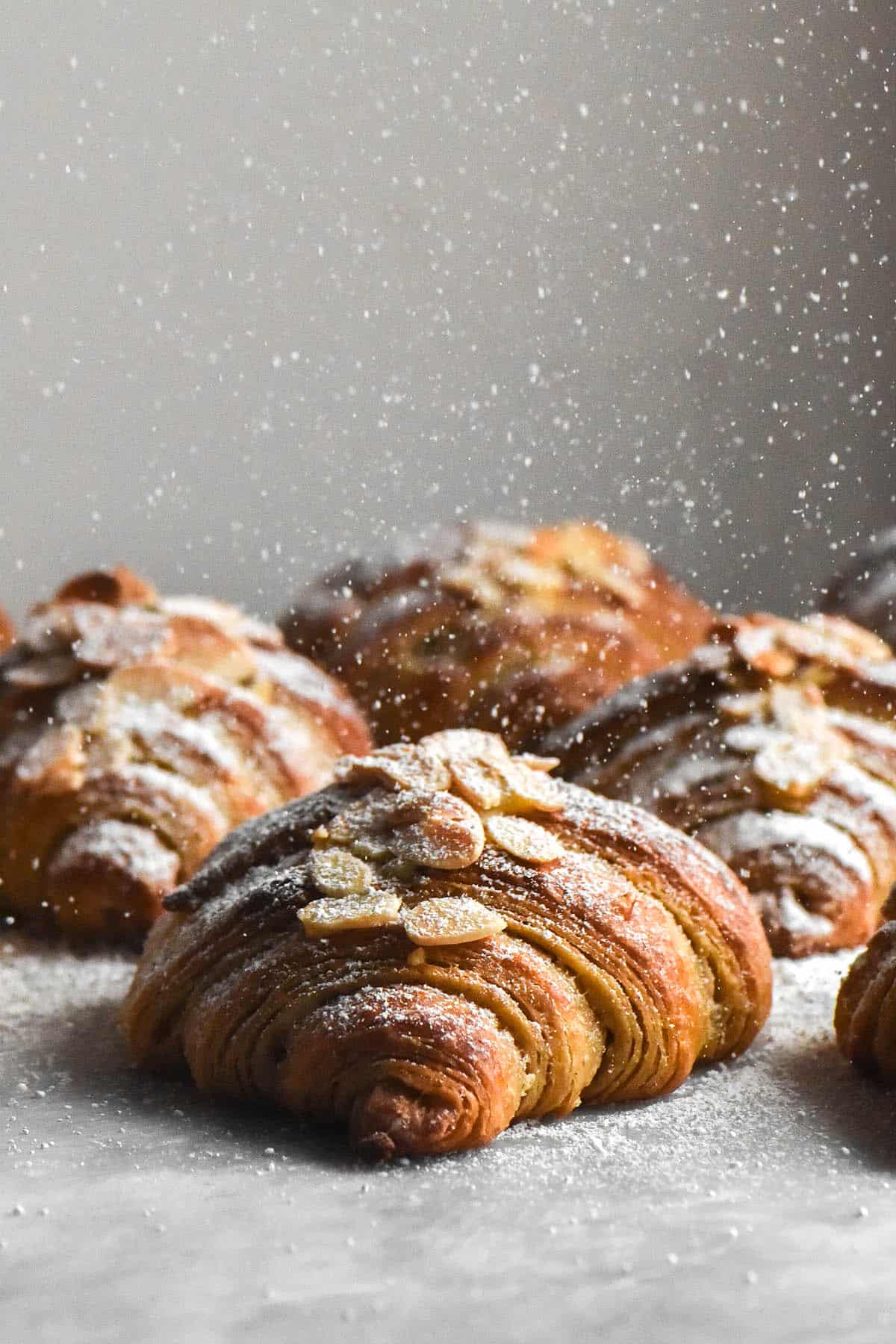 Low FODMAP vegetarian Pad Thai that uses rice noodles
This Pad Thai is one of my favourite ever recipes. It uses soaked rice noodles to form the backbone of the dish. The Pad Thai is vegetarian or egg free/vegan, and is made without onion or garlic. I have also included a veggie and tofu packed version for a filling weeknight dinner.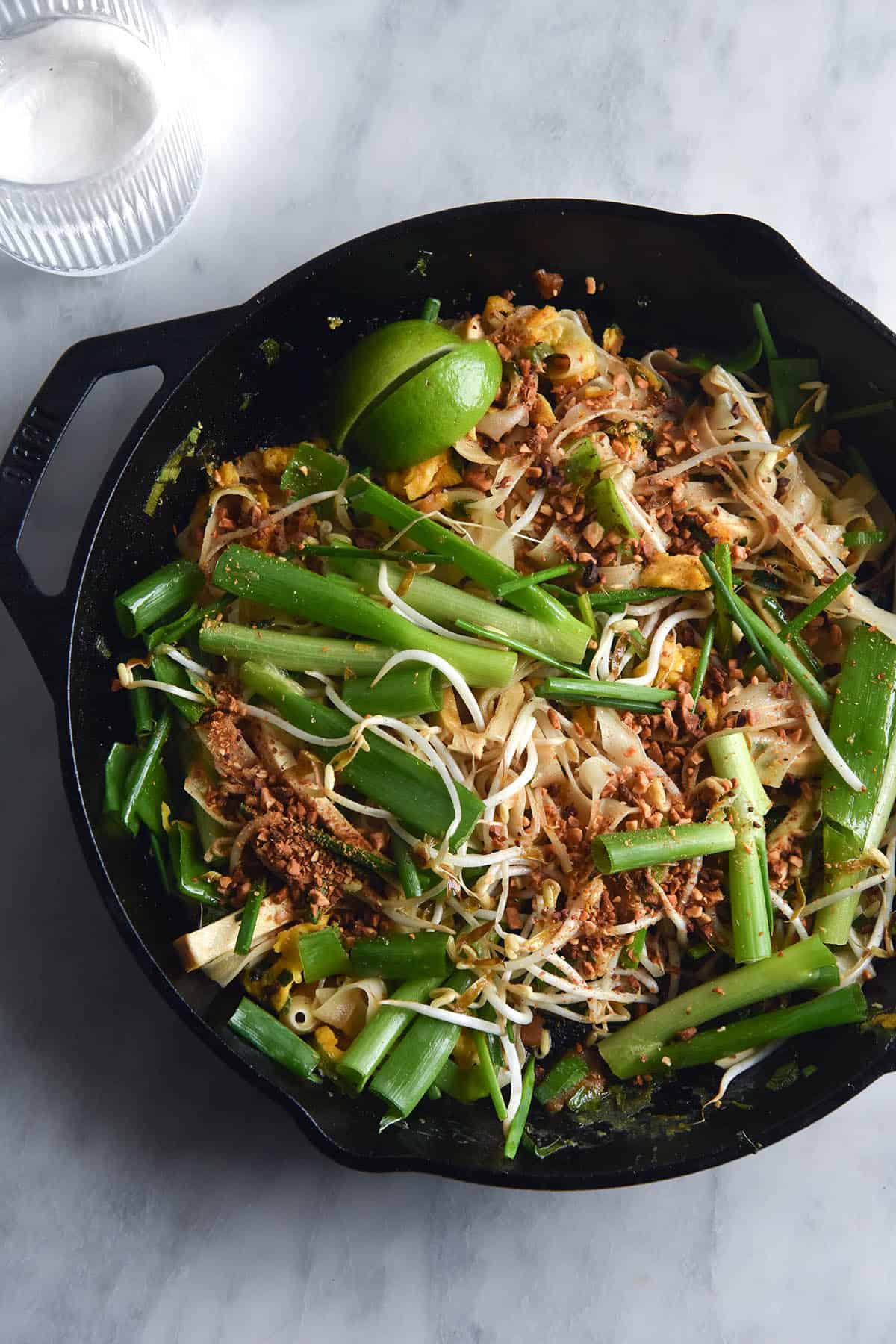 Crispy miso tofu, furikake rice and broccolini
This wholesome vegan dinner centres rice flavoured with a vegan furikake. Furikake is a sesame and seaweed rice seasoning that usually contains fish. It is sweet, salty and adds a wealth of flavour to this dish.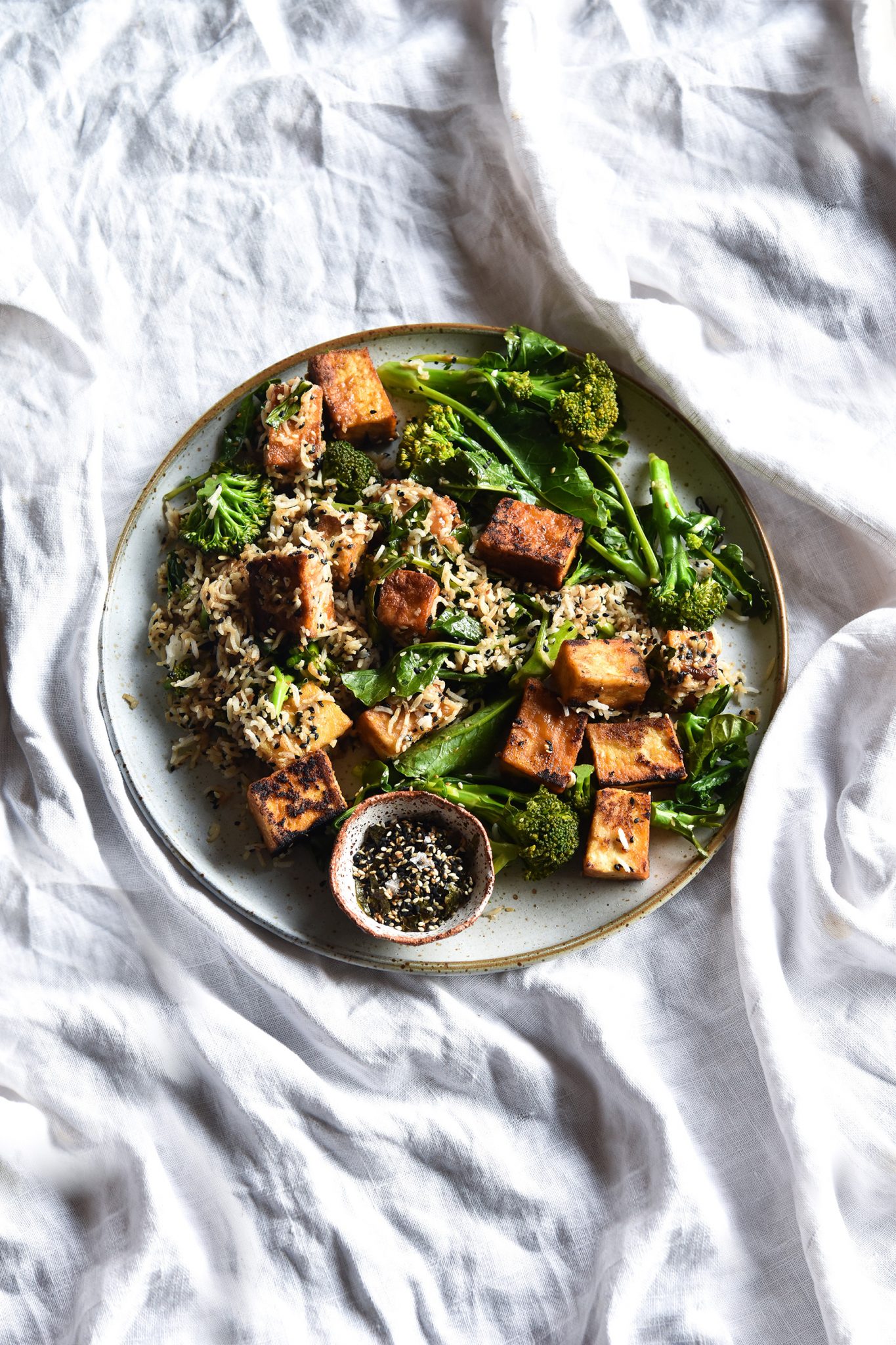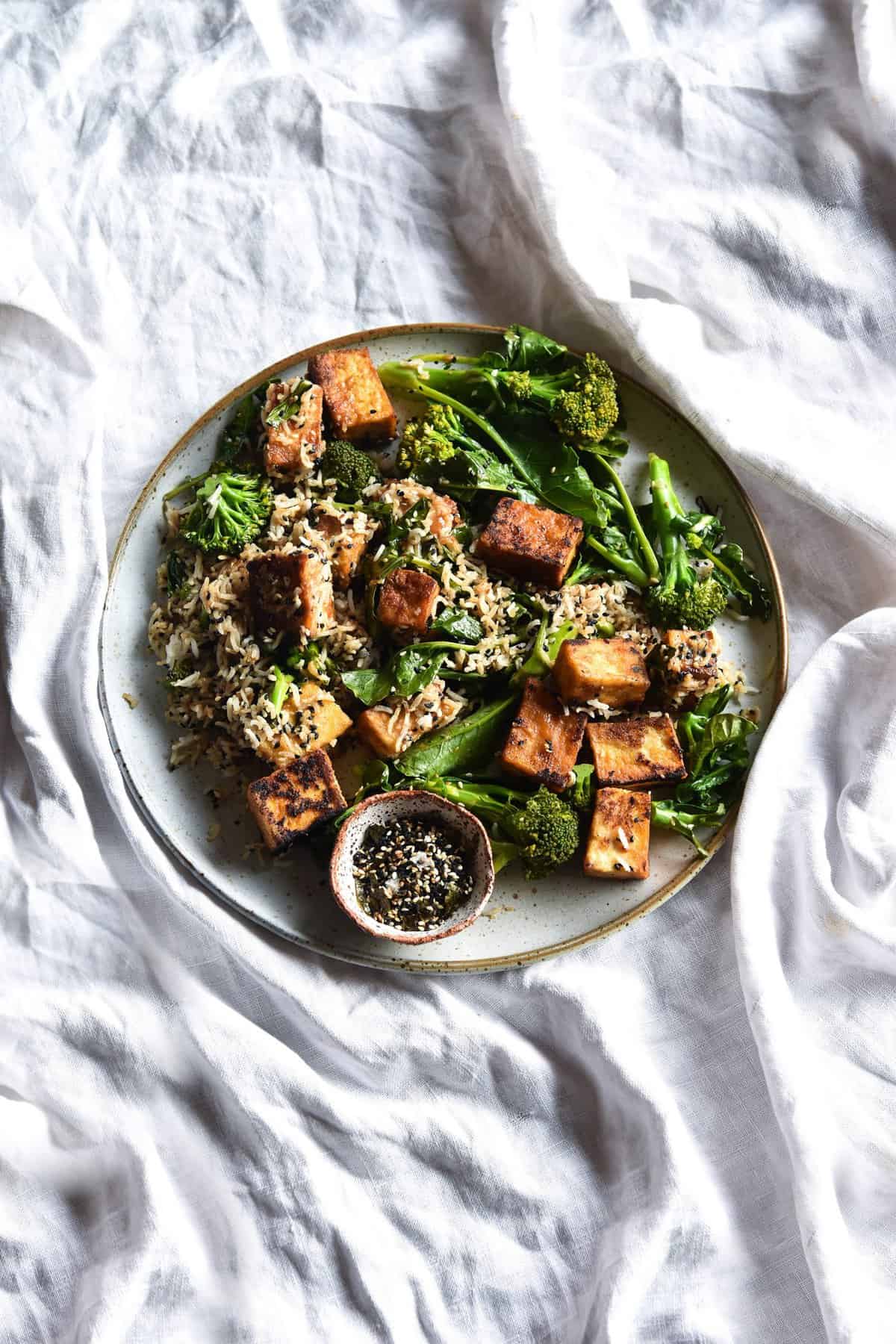 Easy gluten free chocolate cake that uses rice flour
This easy gluten free chocolate cake uses a single flour: rice flour. It's a deeply chocolate flavoured cake with a plush soft crumb. The cake is low FODMAP, made without xanthan gum or nuts and is easily dairy free.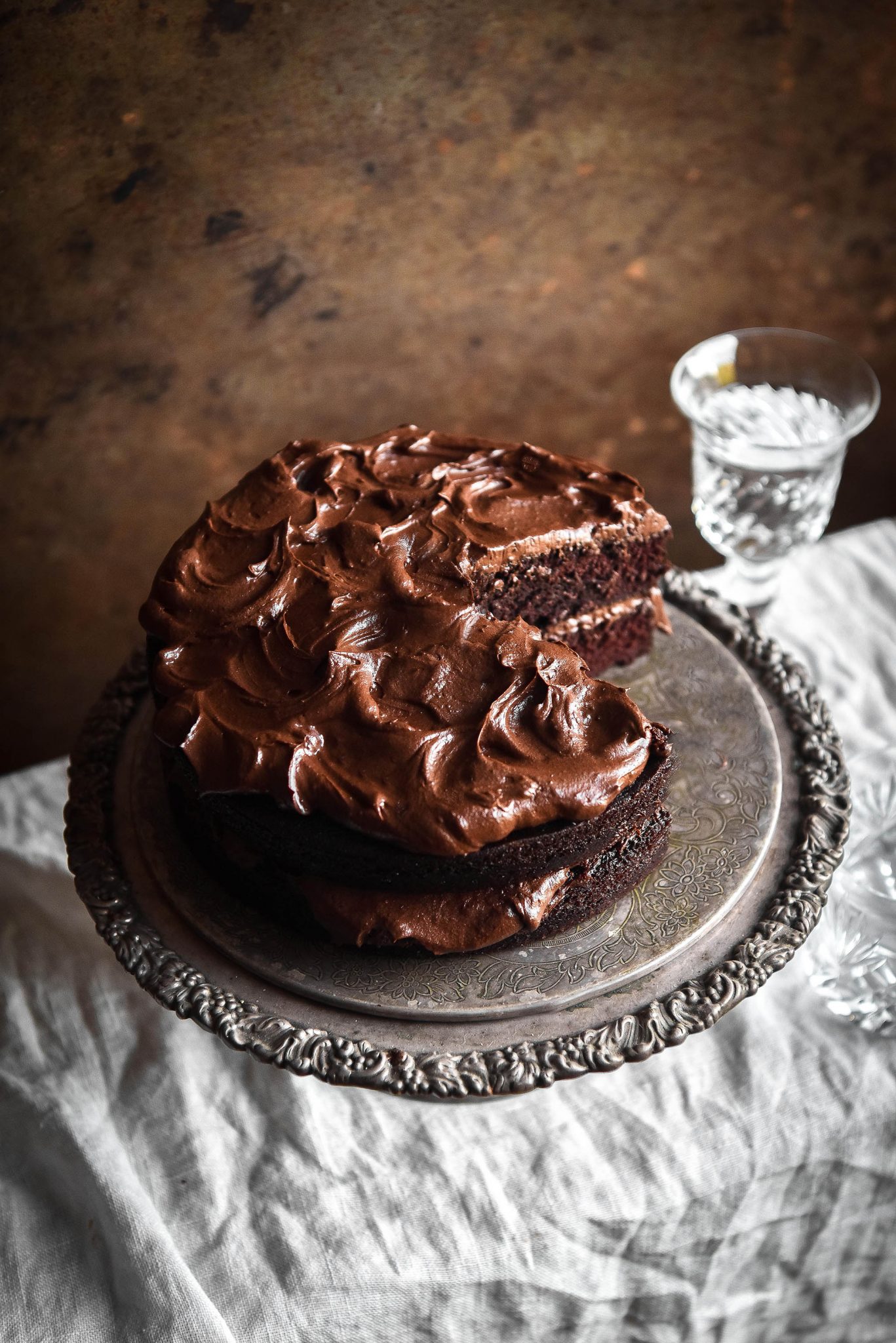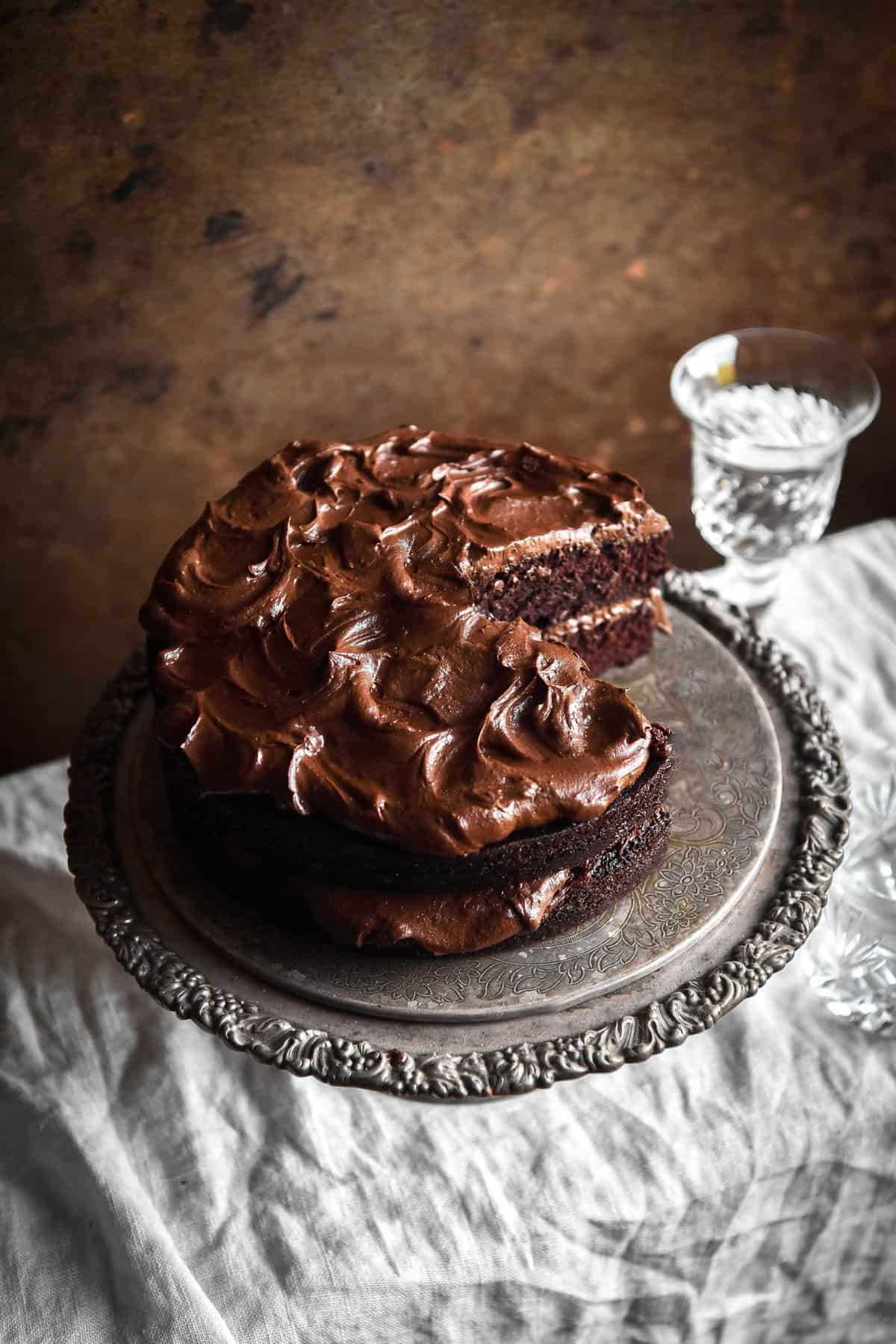 Gluten free vegan cinnamon rolls that use glutinous rice flour
I have developed many a gluten free cinnamon roll recipe in my time. There's these gluten free vegan cinnamon rolls, but there is also a gluten free version, a microwave version and a vegan, yeast free version.