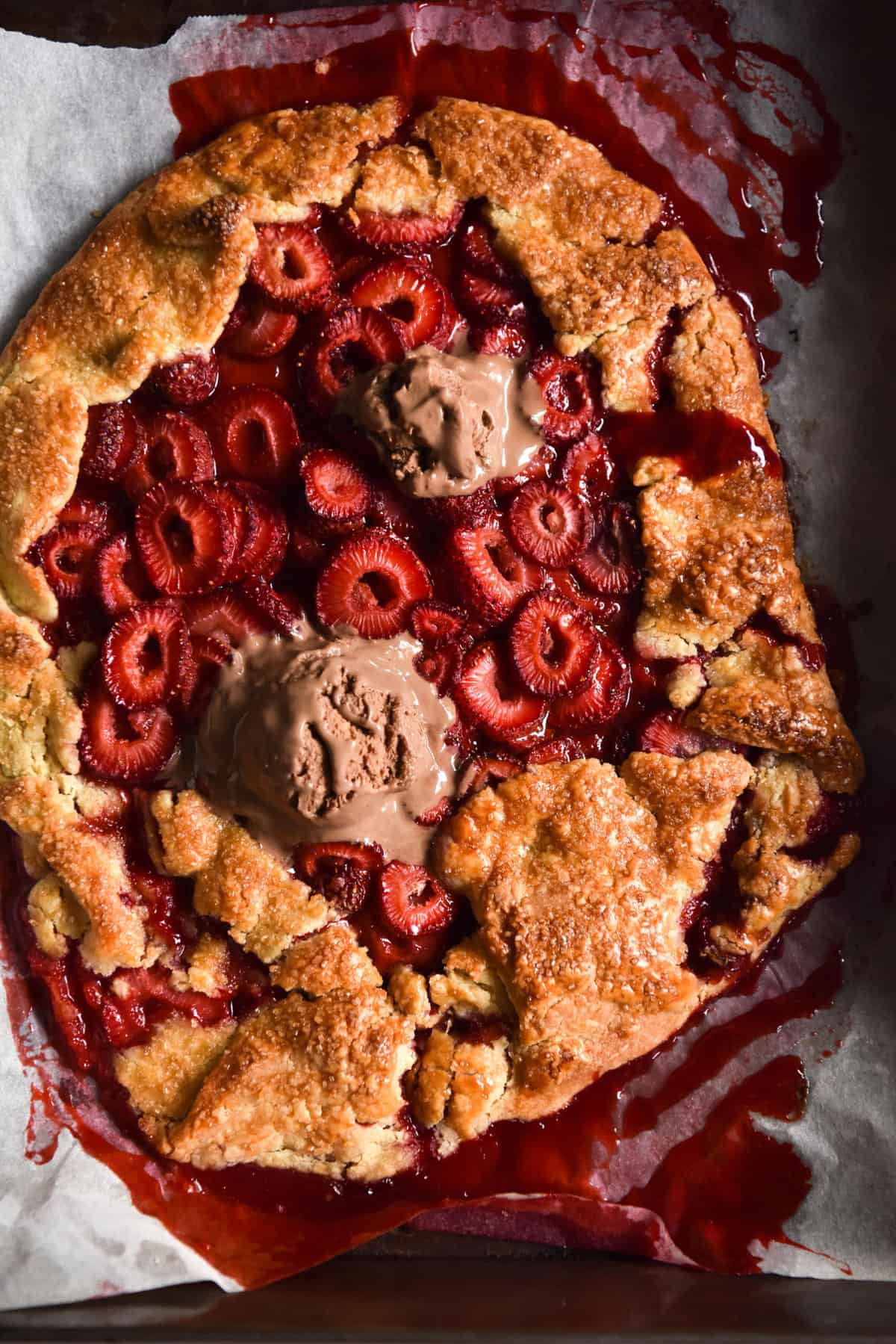 I am a berry girl at heart, so I always like to keep tabs on the FODMAP content of my favourite berries. We've already delved into blueberries, so today we're asking: are strawberries low FODMAP?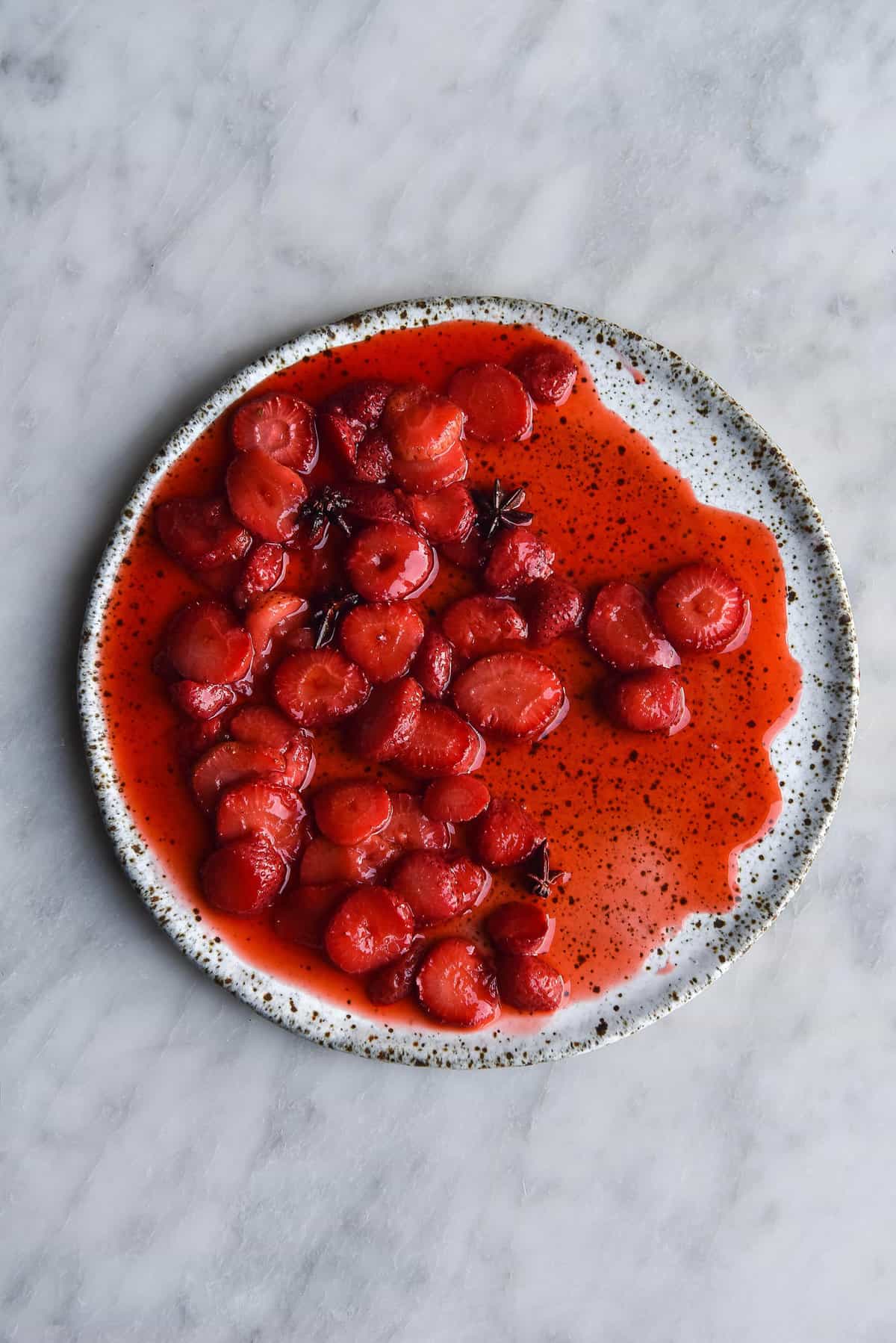 Are strawberries low FODMAP?
Yes, strawberries have a low FODMAP threshold. They are low FODMAP in serves of up to 65g, which is approximately 5 medium strawberries. In 75g serves (or approximately 6 medium strawberries) they contain moderate amounts of fructose. In 100g serves (or approximately 8 strawberries) they contain high amounts of fructose.
Monash lowered the FODMAP threshold for strawberries a year or two ago. This is to account for changes in strawberries over time, which can be attributed to things like different growing conditions. As such, some of the recipes you see online might have what could be considered a moderate FODMAP quantity of strawberries.
However, as always, you only need to limit foods that give you symptoms (after the elimination diet). If you have been eating larger quantities of strawberries without issue, continue doing so!
Is strawberry jam low FODMAP?
Strawberry jam has a low FODMAP threshold, but this depends heavily on the ingredients. According to Monash, strawberry jam that is made from strawberries and sugar is low FODMAP in 40g serves, or approximately 2 tablespoons.
Strawberry jam made with high fructose corn syrup is low FODMAP in 14g serves, which is a considerably smaller amount. If you can, try to buy jam without high fructose corn syrup so you can enjoy larger amounts.
A lot of jam brands in Australia contain pectin, which is something else to consider. Although pectin is, by all accounts, not a FODMAP, it can be derived from apples. They also don't have to disclose where the pectin comes from, so it's hard to tell. I couldn't find any information on whether that adds to the FODMAP content of a jam. This is all just something to keep in mind.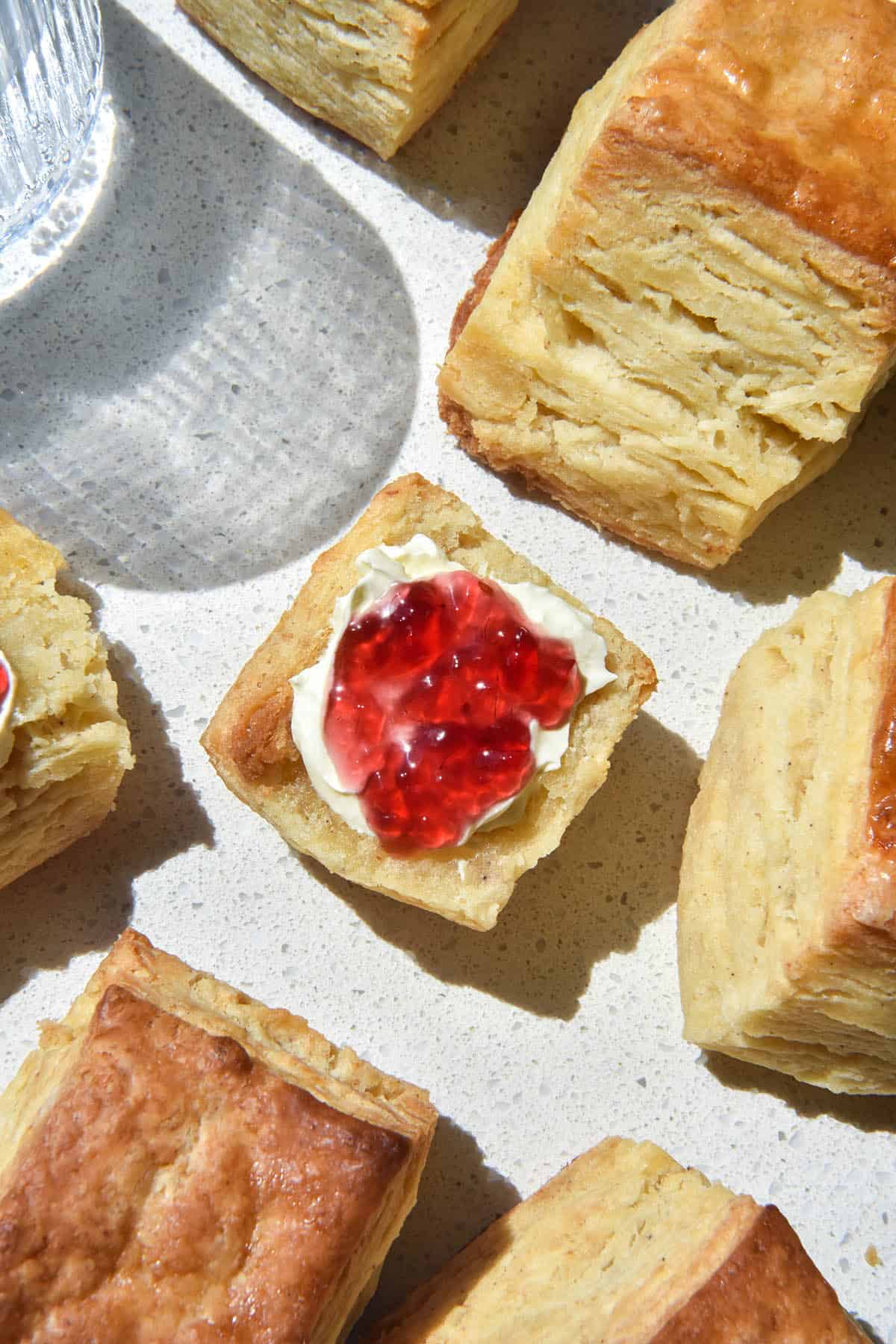 More low FODMAP recipes
Low FODMAP recipes that use strawberries
Gluten free danishes
This gluten free croissant dough is from my cookbook, Intolerance Friendly Kitchen. It can be made into croissants, pains au chocolat or berry danishes, as shown here. They are delicious with any sort of berries, but I'm partial to adding fresh strawberries after they're baked.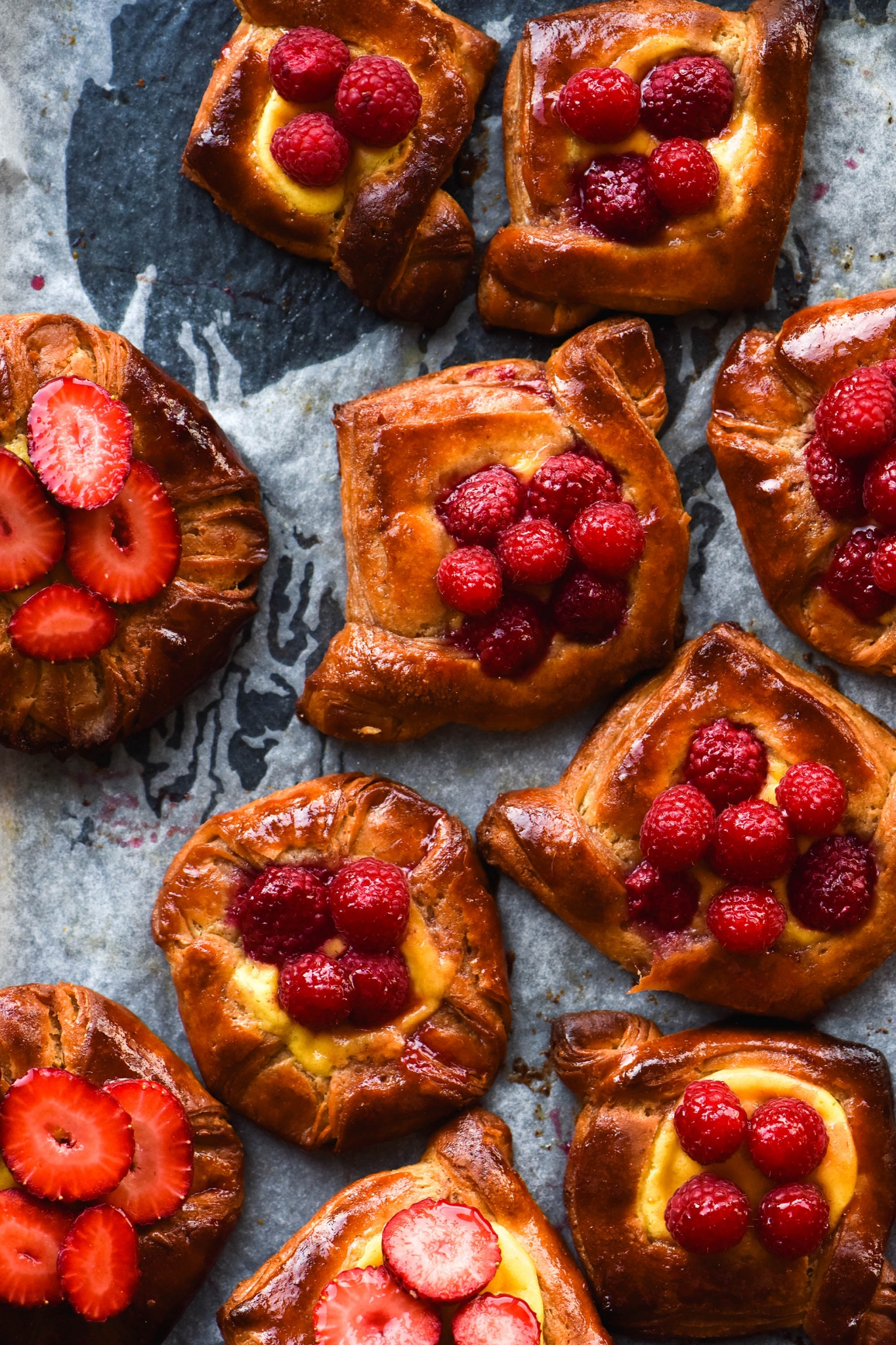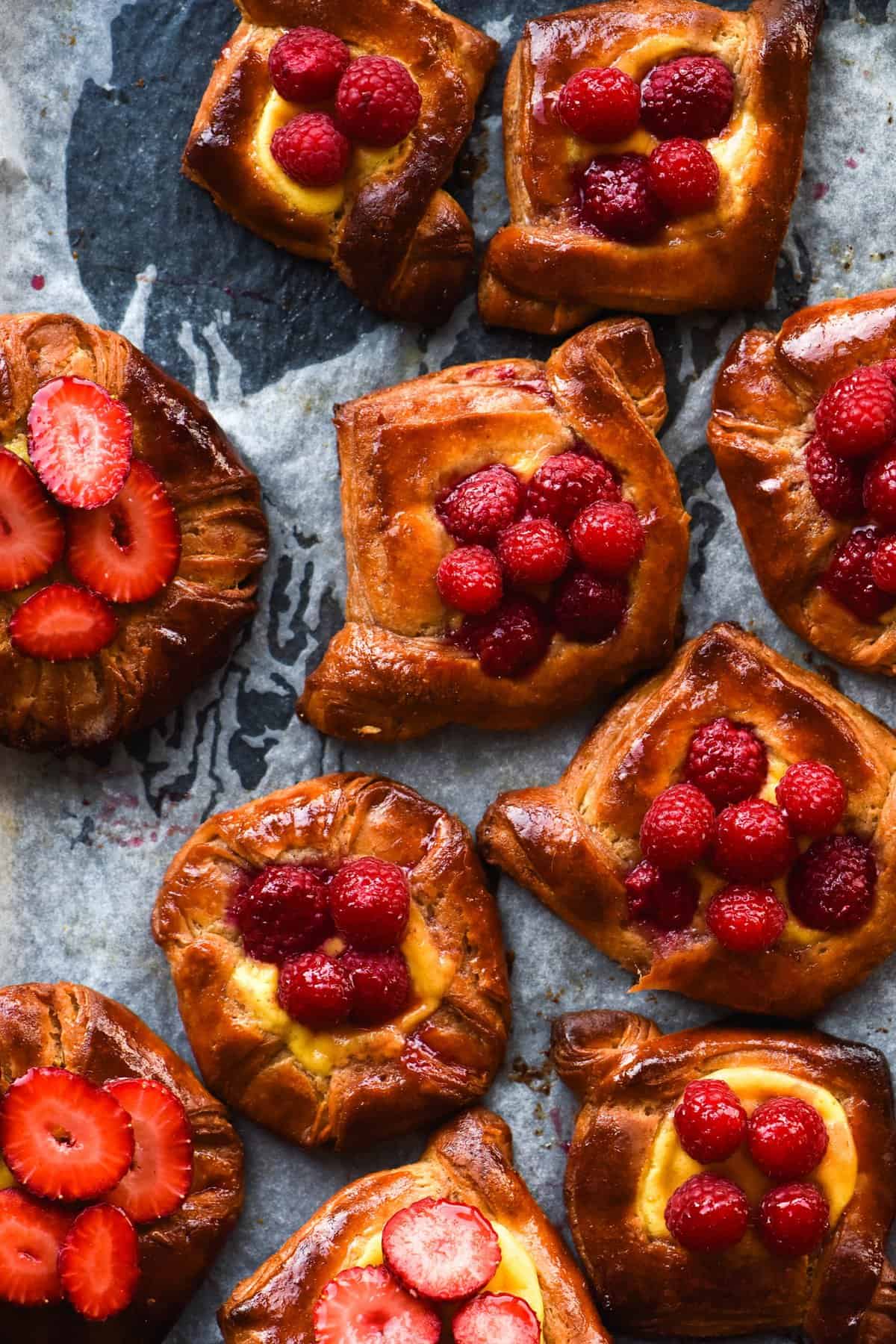 Gluten free fruit crumble
This crumble uses a mix of strawberries and rhubarb to keep the FODMAP content down. It uses a very simple gluten free crumble that is nut free and can easily be made vegan. My topping of choice? A giant scoop of ice cream or a sea of vanilla custard. Or both.
Gluten free fruit crumble (vegan option)
A single flour crumble that can be vegan as well. Works for any sort of fruit.
Check out this recipe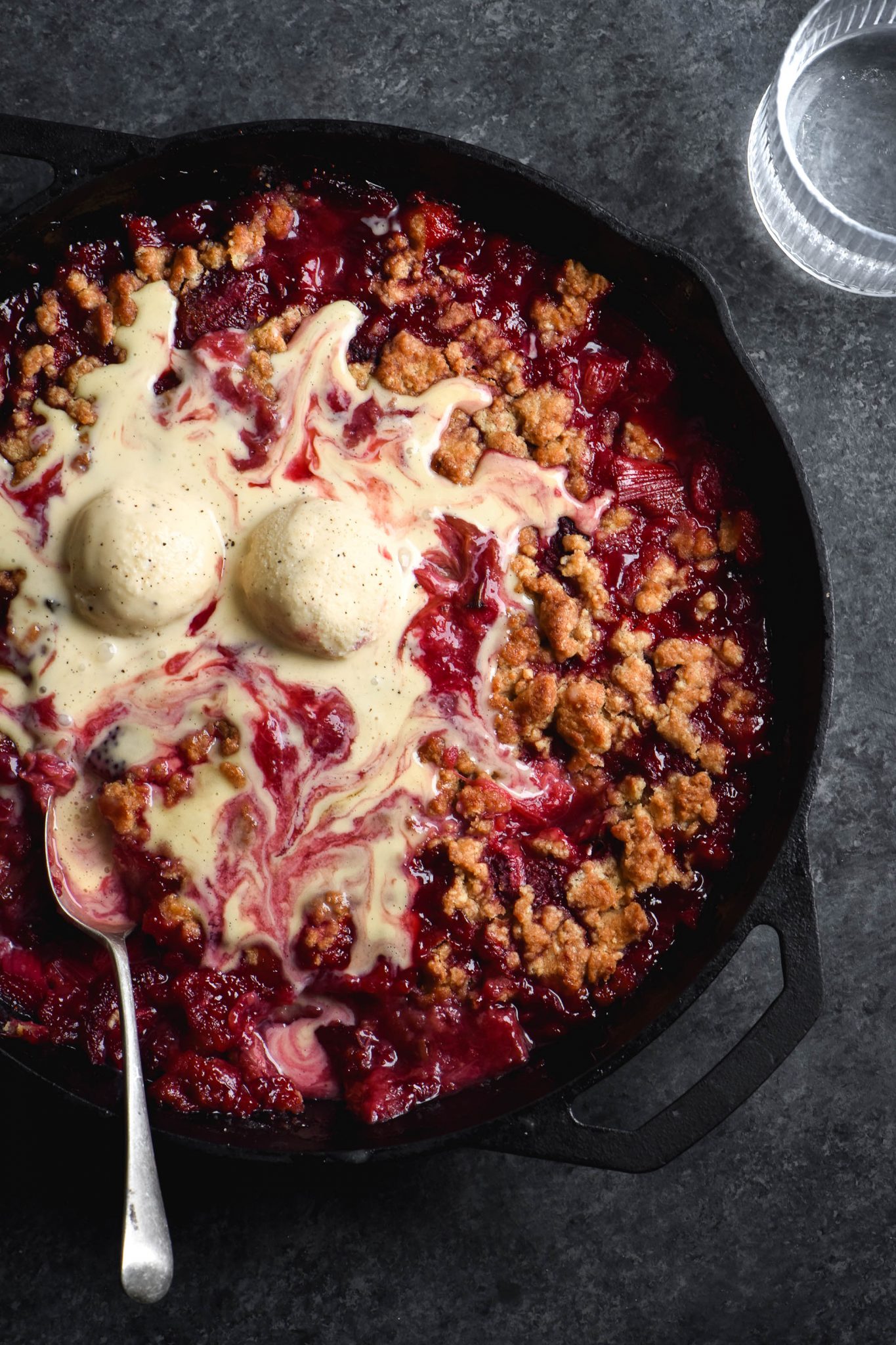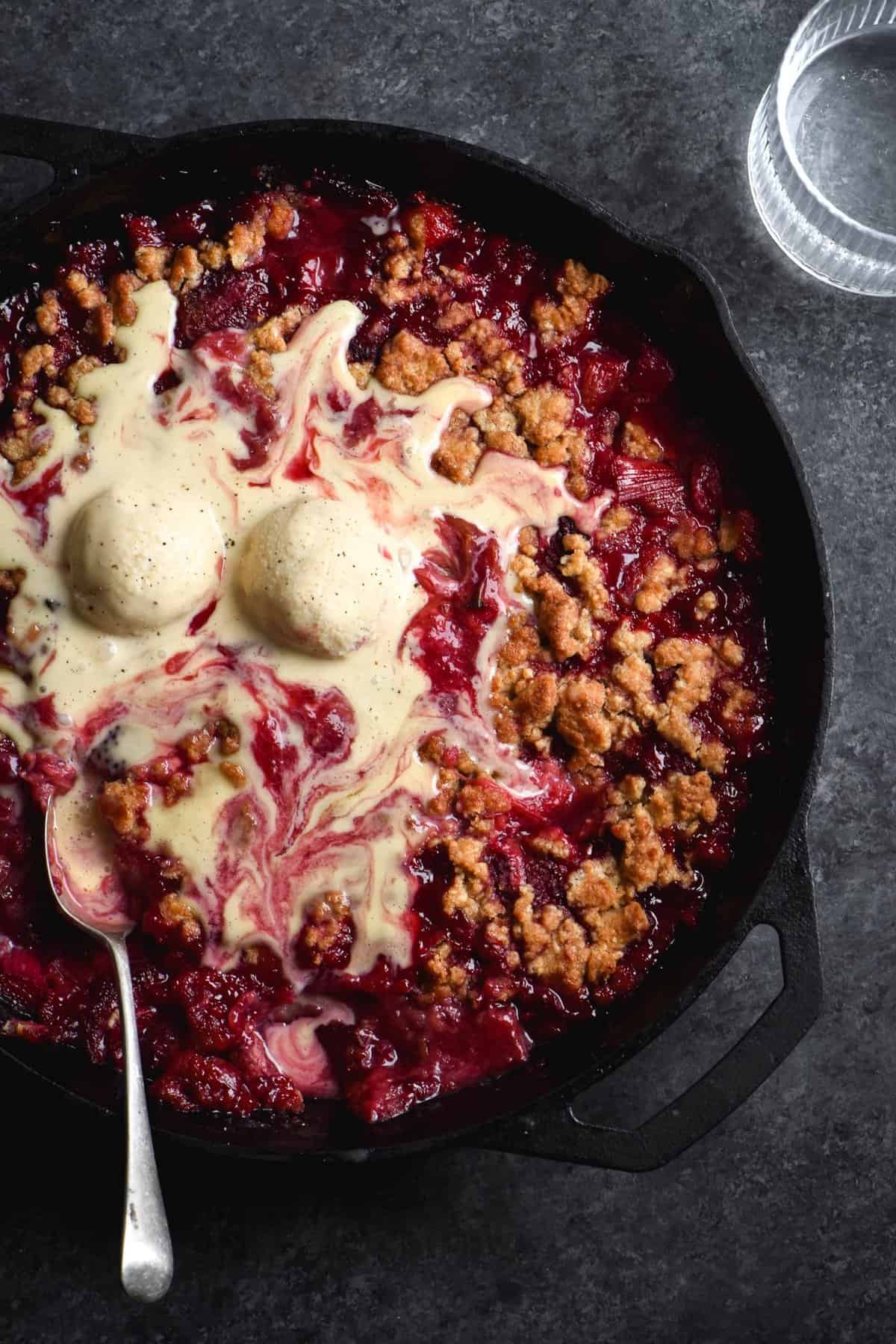 Strawberry and rhubarb pie
Another recipe from my cookbook, Intolerance Friendly Kitchen, this pie is everything you want it to be. It uses one of the gluten free pastry recipes in the book (there's puff, rough puff and enriched pastry recipes).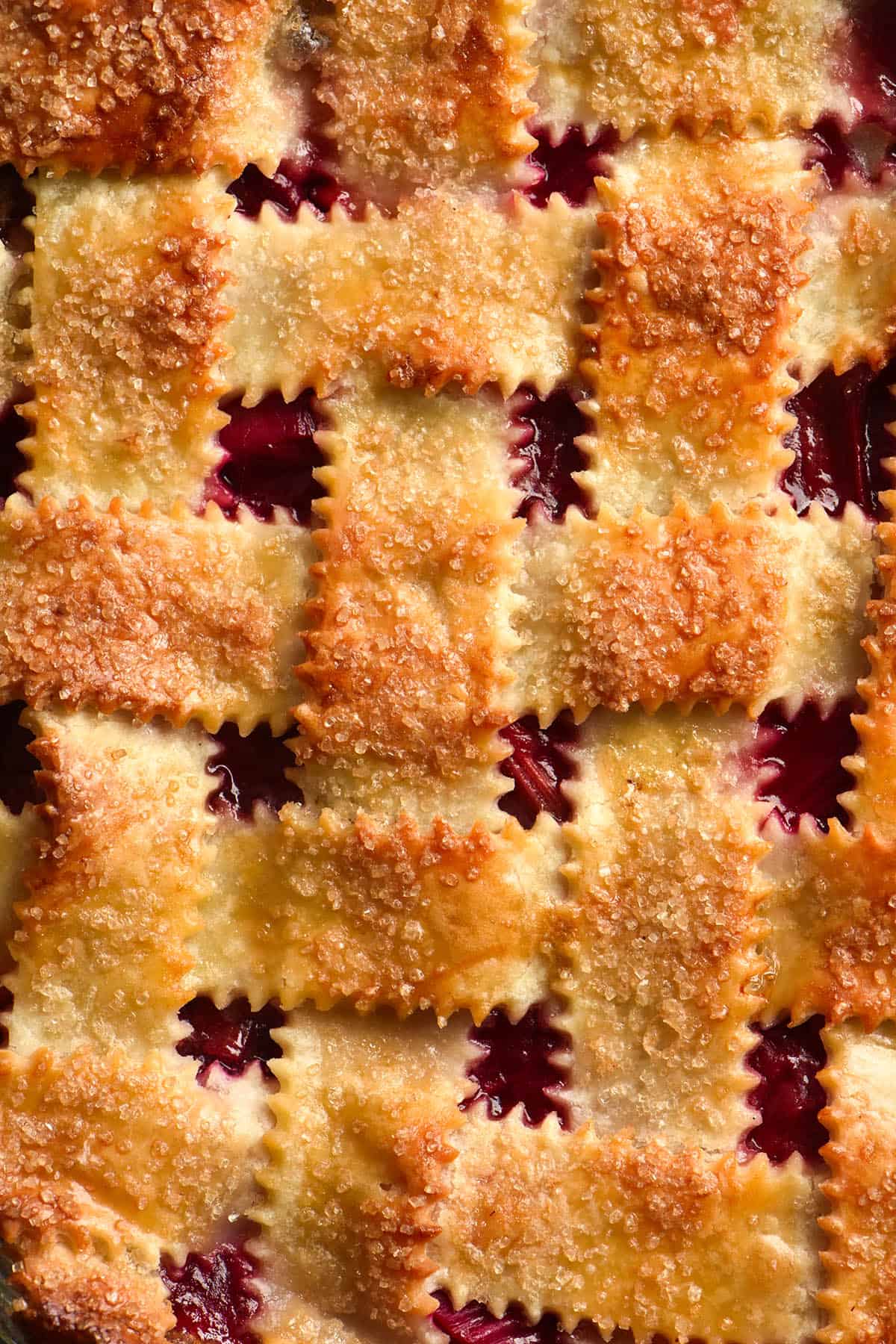 Pavlova with dairy free berry curd
This pavlova is no waste: a dairy free yolk curd uses up all the yolks remaining after making the pavlova. The curd can be any sort of berry you prefer.
Pavlova with lactose free berry curd
A delicious dairy free dessert that is naturally gluten free too.
Check out this recipe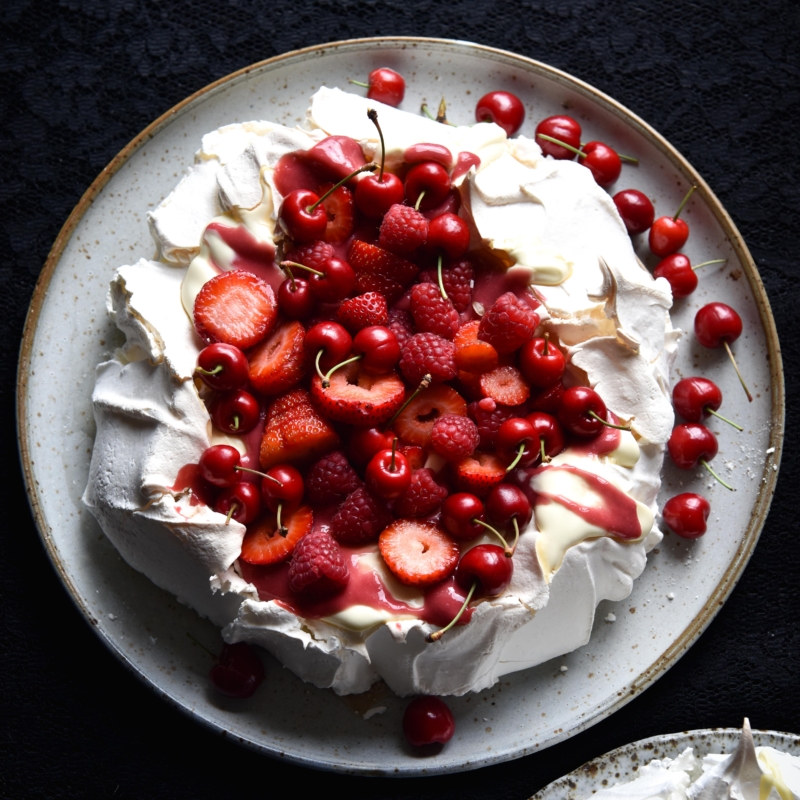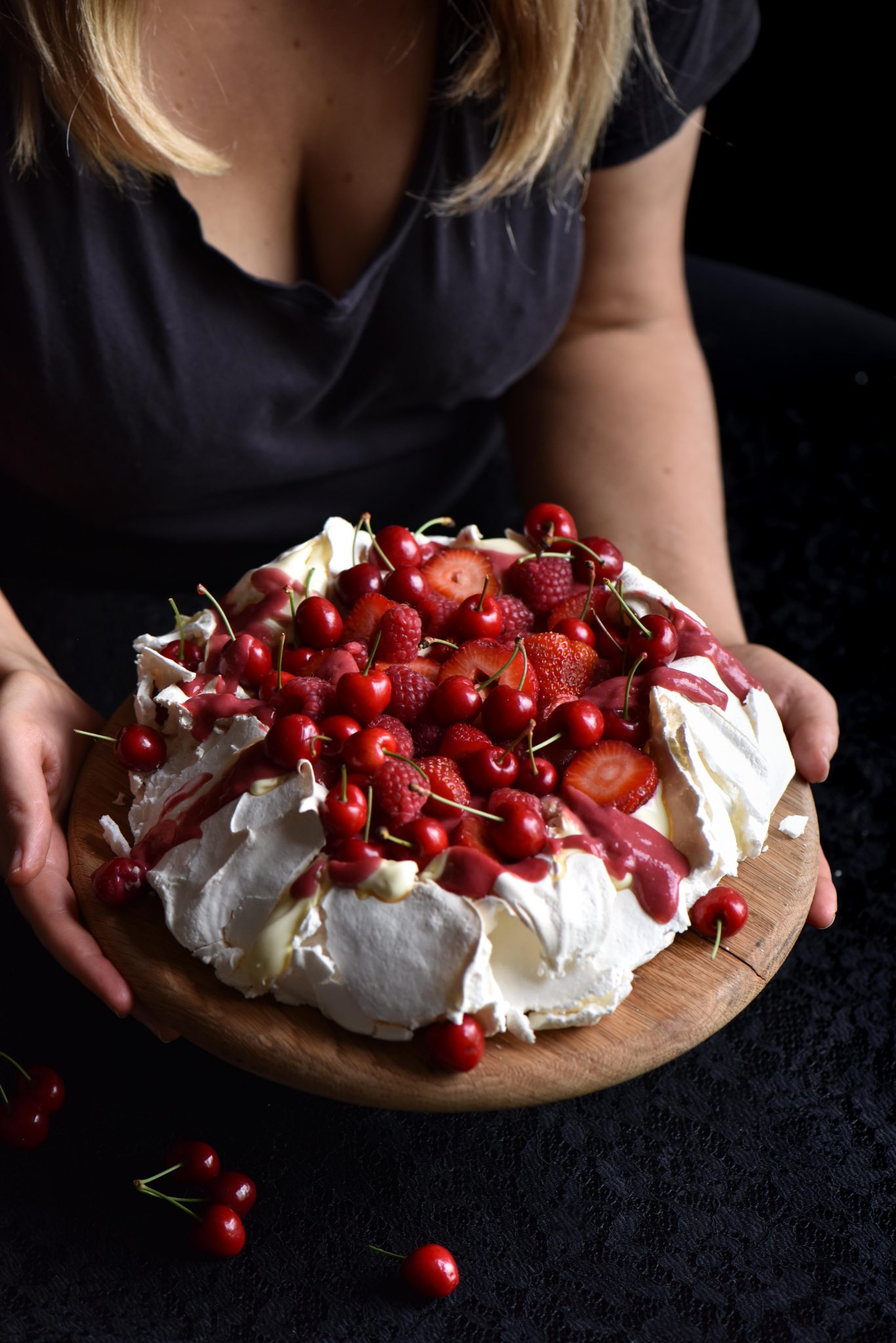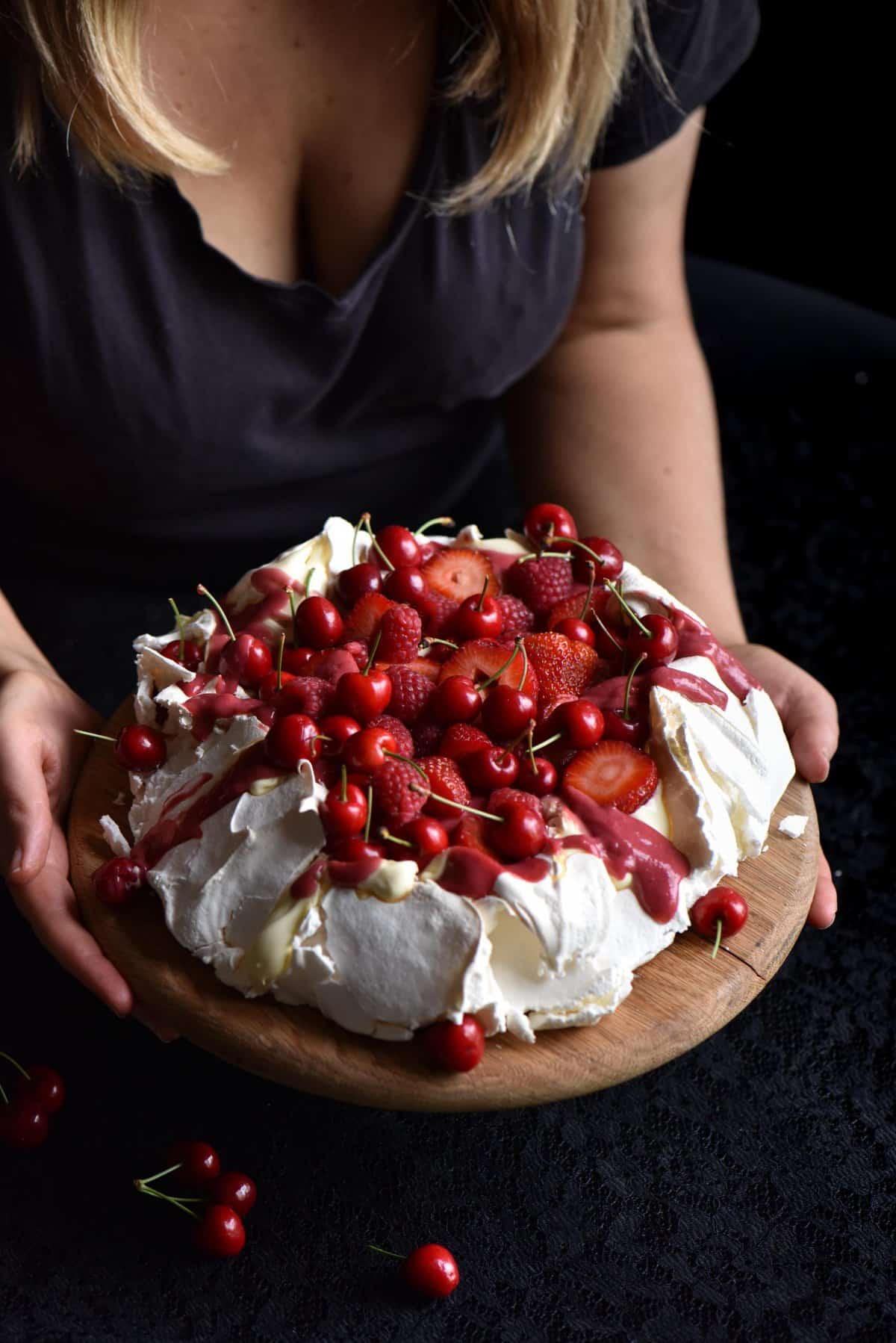 Gluten free scones
What is a scone without strawberry jam, after all? (nothing!!)