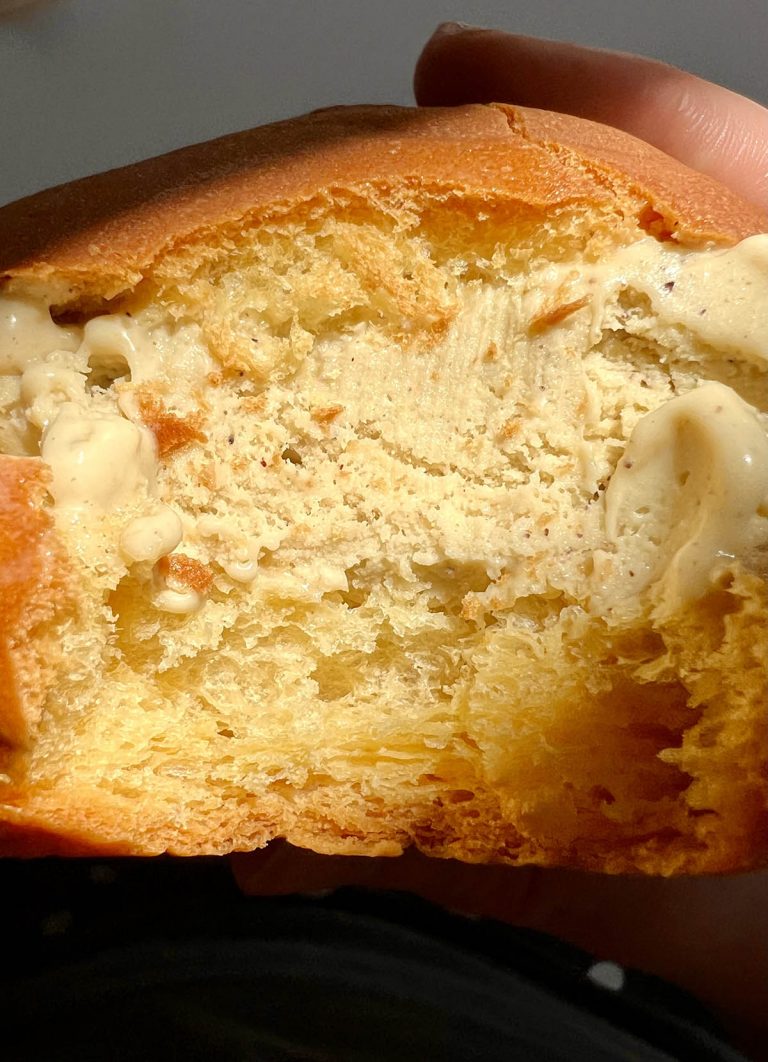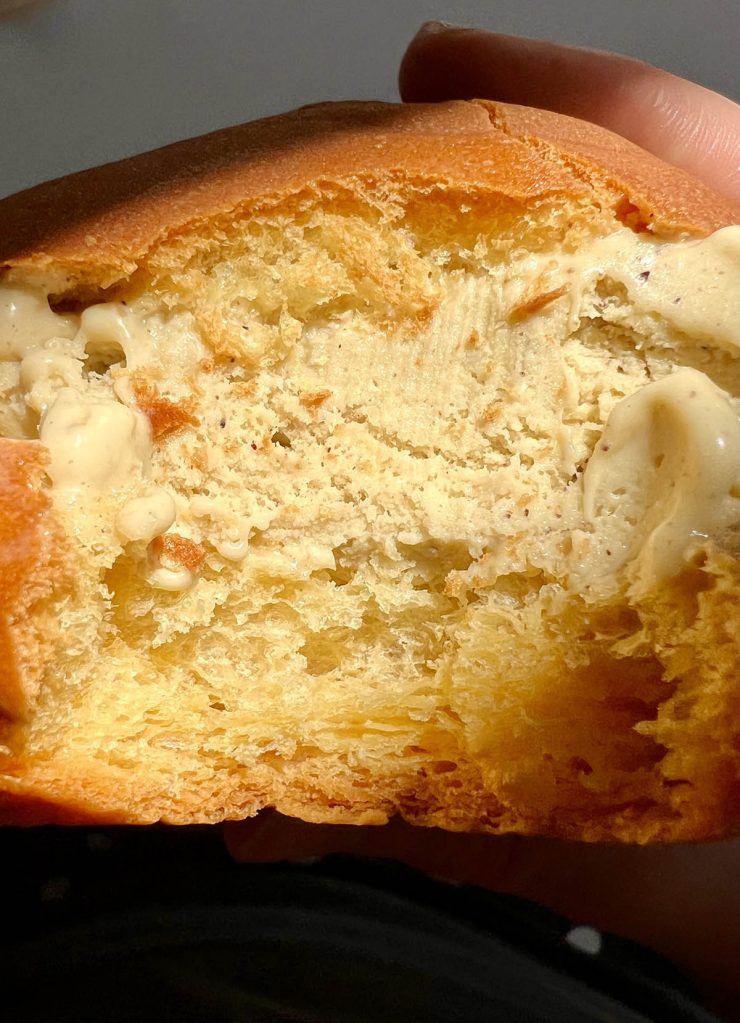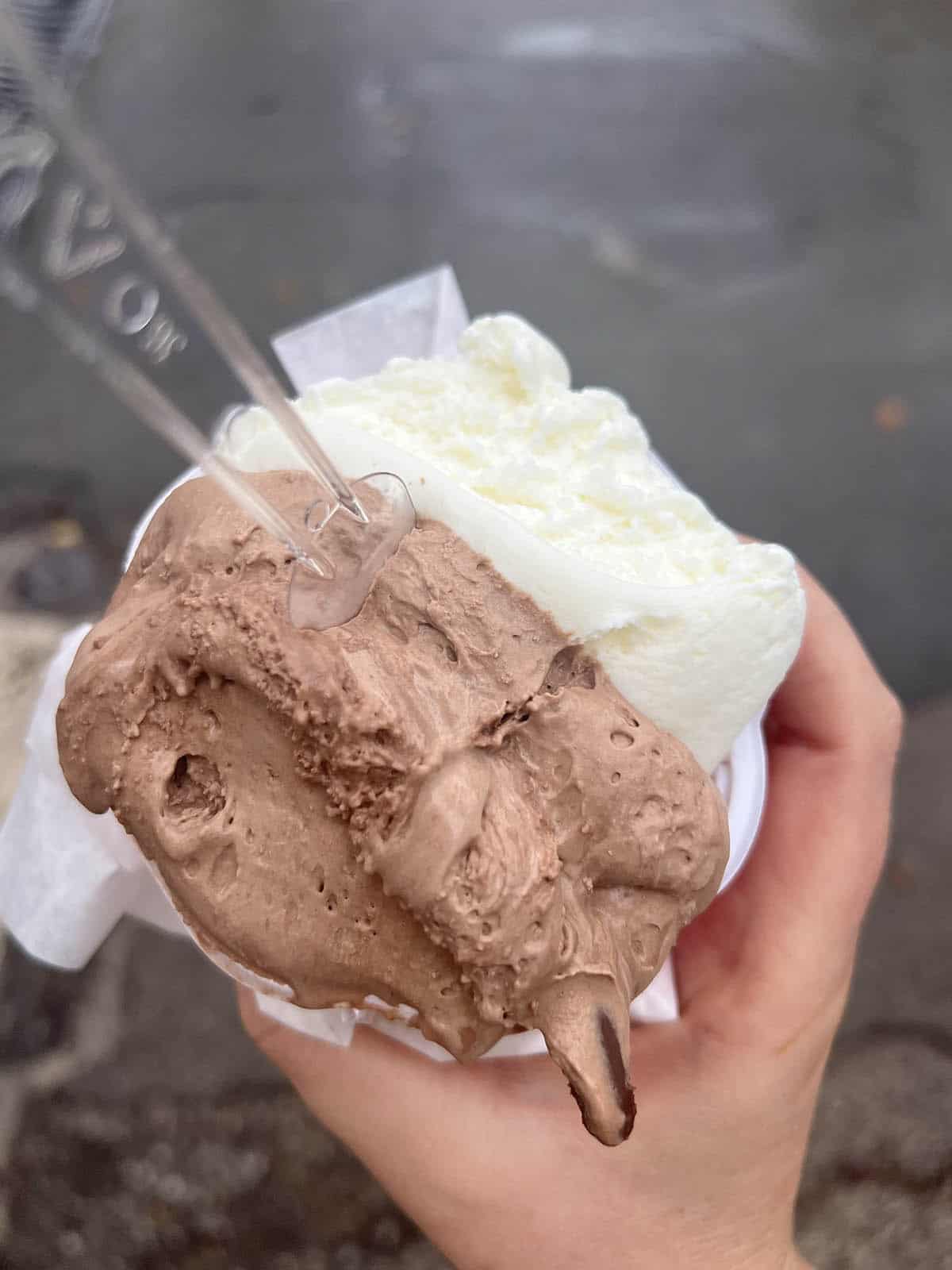 I recently posted my opinions as to the best gelato in Rome. While I was only in Rome for 48 hours (yes, I ate a lot of gelato in that time) I was in Sicily for three weeks. Naturally, it would be rude not to give Sicily the same treatment, so today we're talking the best gelato in Sicily.
Best gelato in Sicily
Let me say upfront: two of the gelati I had in Sicily were the best of the entire trip. Better than any I had in Rome. They were perfectly creamy and delicious and made the most of seasonal summer fruit.
Let me also say: I think designating the best gelato really comes down to luck. Which flavours you pick, what mood you're in, etc. All of these places made great gelato and I'd be more than happy to eat at any of them again.
One final thing: sorry but not at all sorry for the sub-par photos. Holidays are supposed to be holidays and a quick IPhone snap (regardless of the lighting/background) is the most I can offer!
These places are open and trading as of July 2023. I will of course periodically check in to see if this is still the case. Given how delicious they all were, though, I'd say it's a safe bet.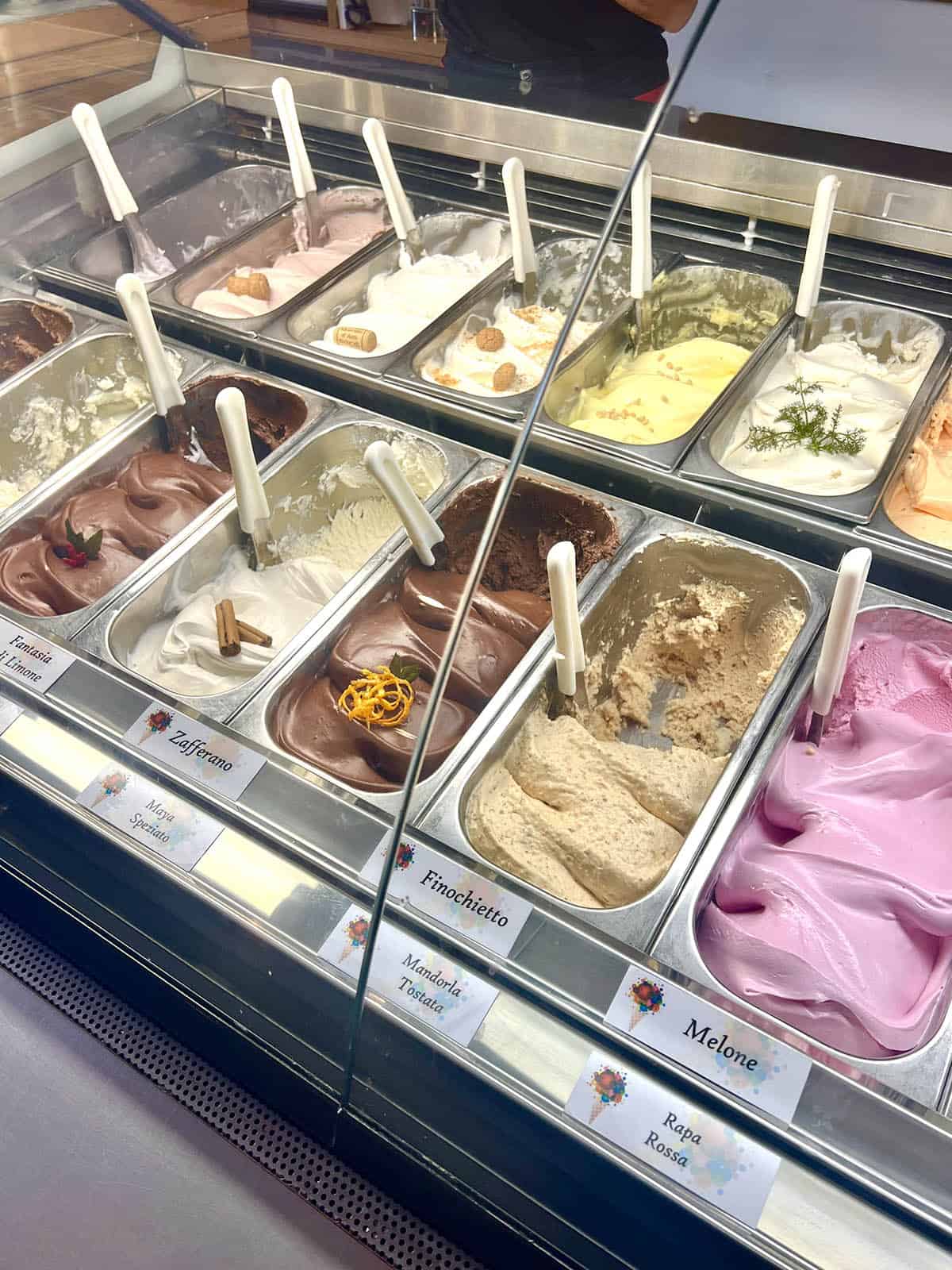 Palermo
The best gelato I had in Palermo, Sicily and Italy this trip was from Cappadonia Gelato in Palermo. I had pistachio and strawberry, and although both were delicious, strawberry was the standout. It was fresh and vibrant and perfectly sweet yet acidic. The best flavour I had the entire trip – my only wish is that I tried more flavours. So yeah, this was the best gelato in Sicily for me, but also the best gelato of the entire trip.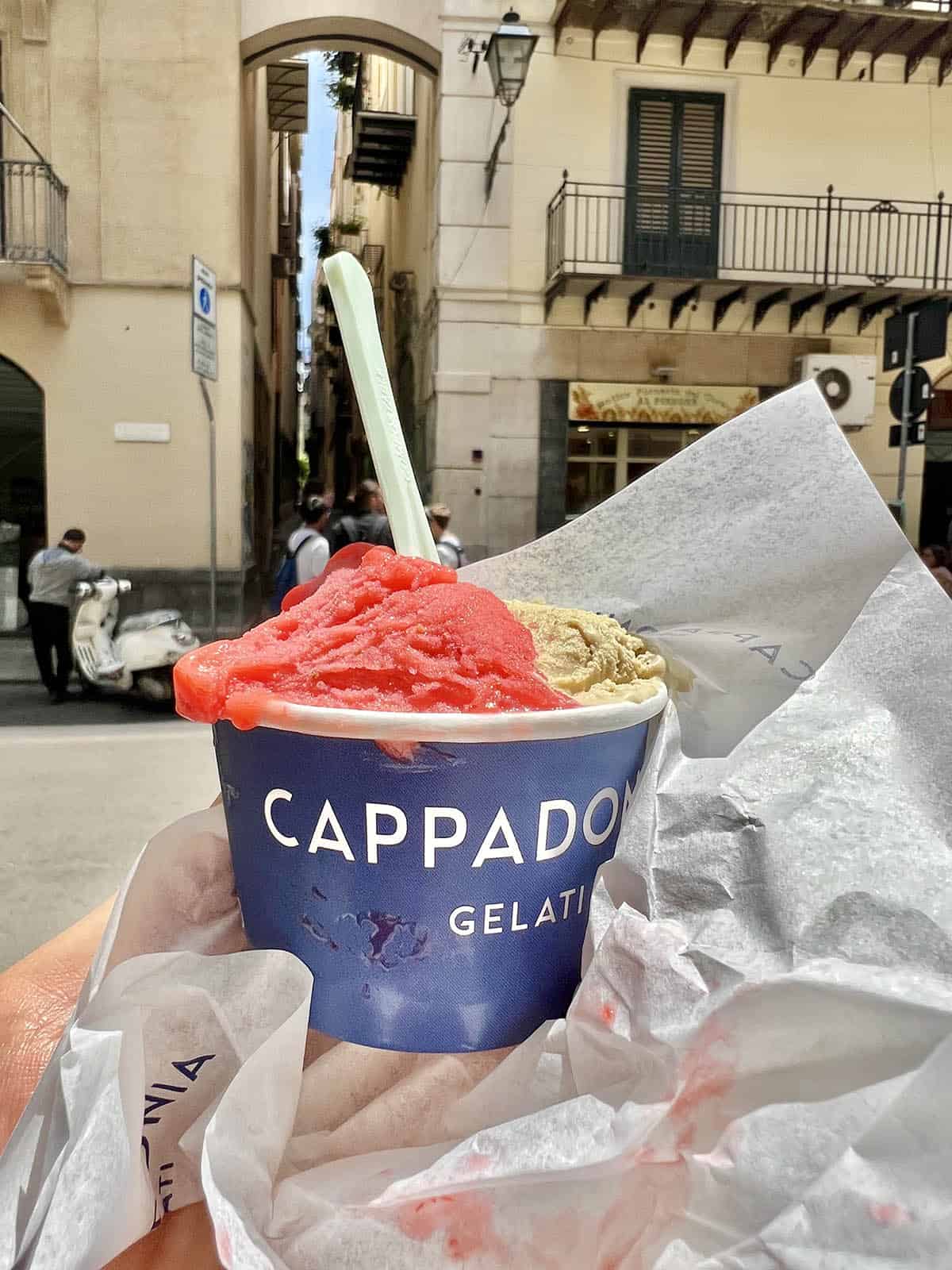 Scopello
Scopello is a smaller place than the touristic weight of the Tonnara would have us believe. All in all there are about 5-6 shop style restaurants in the square, and the rest (5-6 more) are hotel restaurants. With that said, we had gelato at Bar La Palma in Scopello and it was very pleasant indeed. I loved the laid back vibe of Scopello and the fact that there weren't many choices, just as an aside.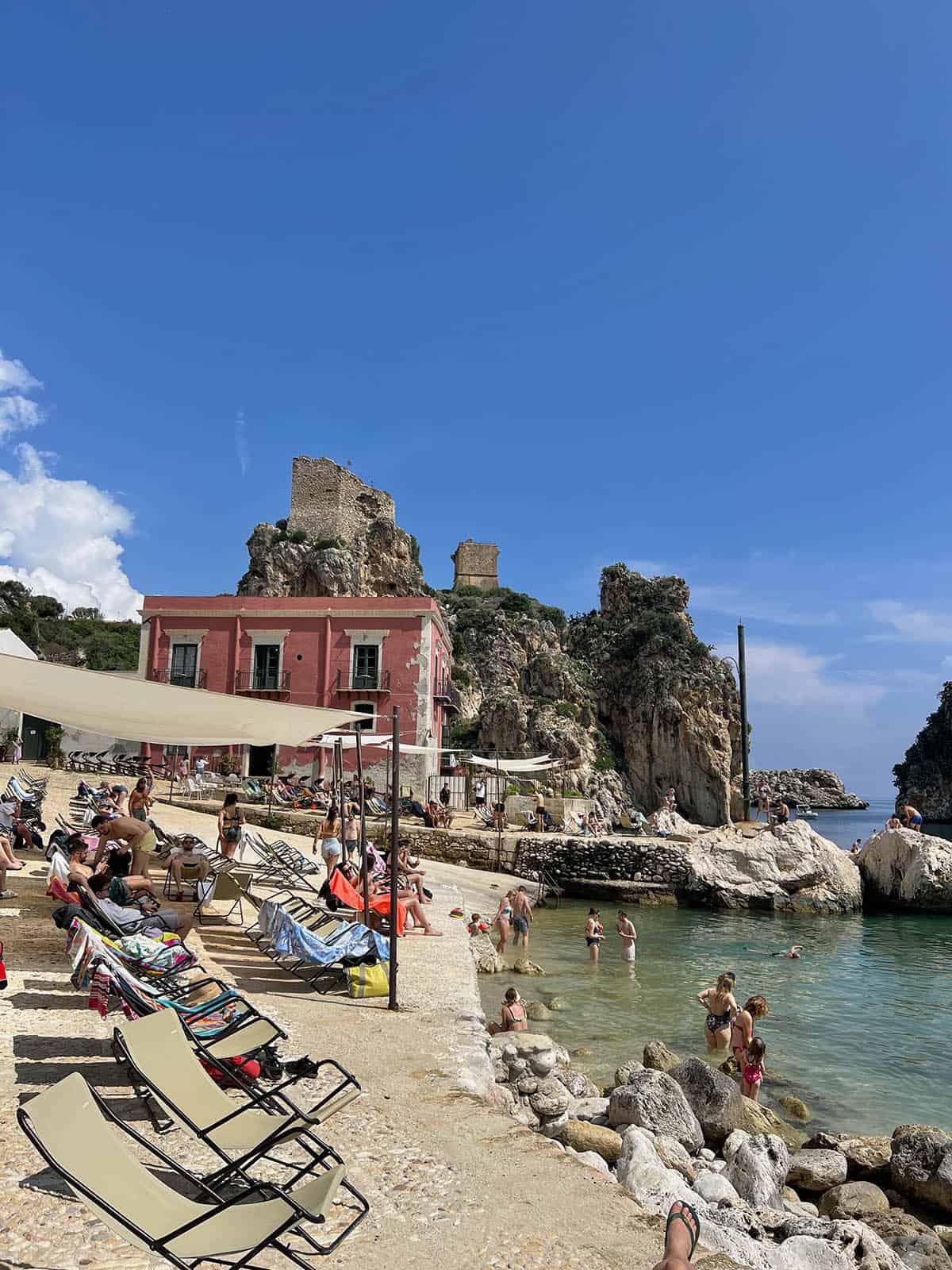 Castellamare Del Golfo
We did a little lunch trip to Castellamare Del Golfo and stopped for a post lunch gelato at Gelateria Garibaldi in the old town. The staff were lovely and allowed us despite the fact they were about to close. The gelato was equally as nice too, and I highly recommend it.
Another one I would have liked to try if we were in the area longer is Gelateria Vernaci. It gets great reviews, so add it to your list if you are in the Castellamare Del Golfo area.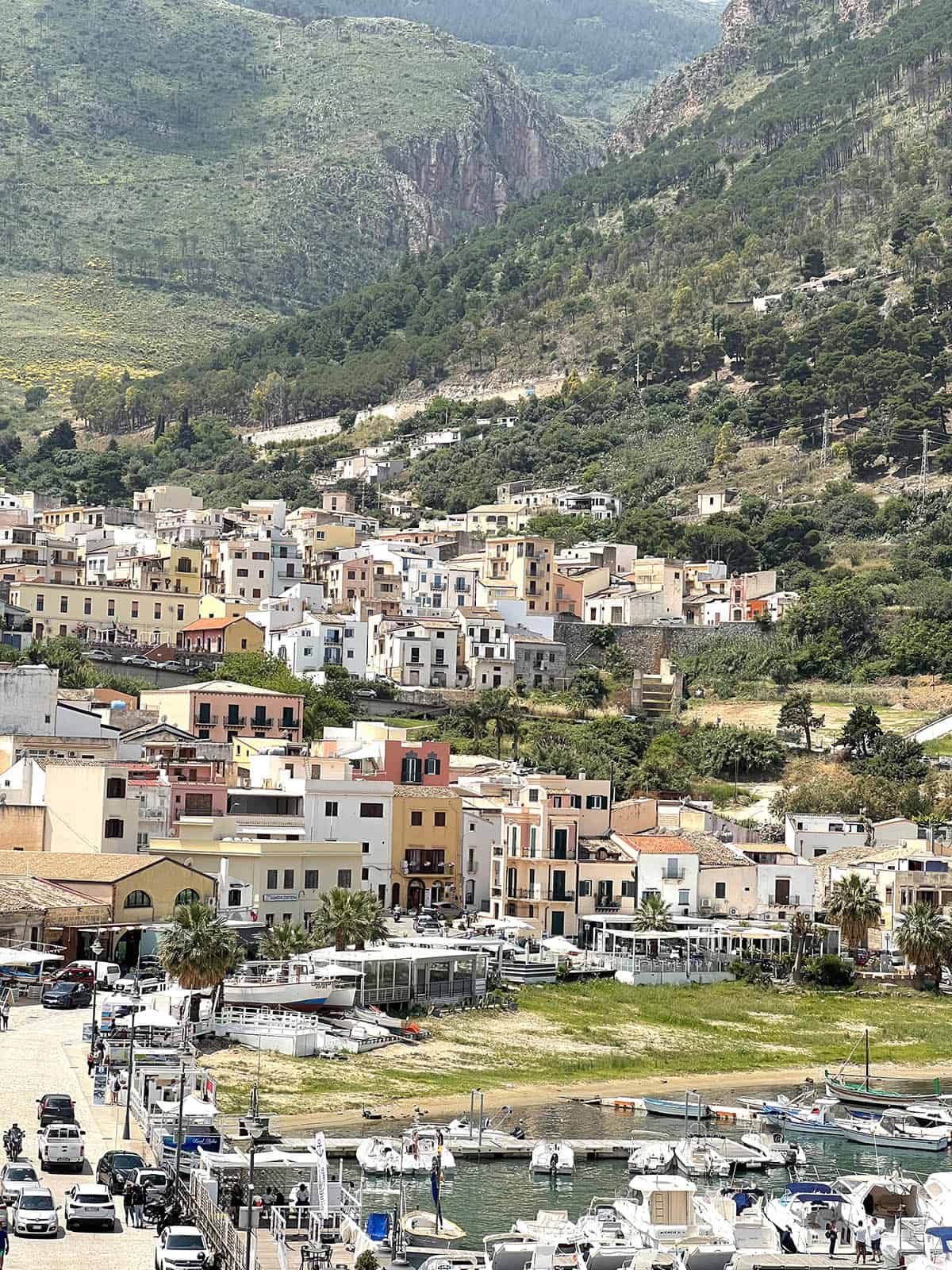 Trapani
We visited Trapani twice: once to see the sights, and once to catch the ferry to Favignana. Both times I got a gelato from Gelateria Meno Tredici. There were plenty of flavours to try, and gelato was lovely and it was in a very convenient location for the ferry. Would recommend if you're in Trapani.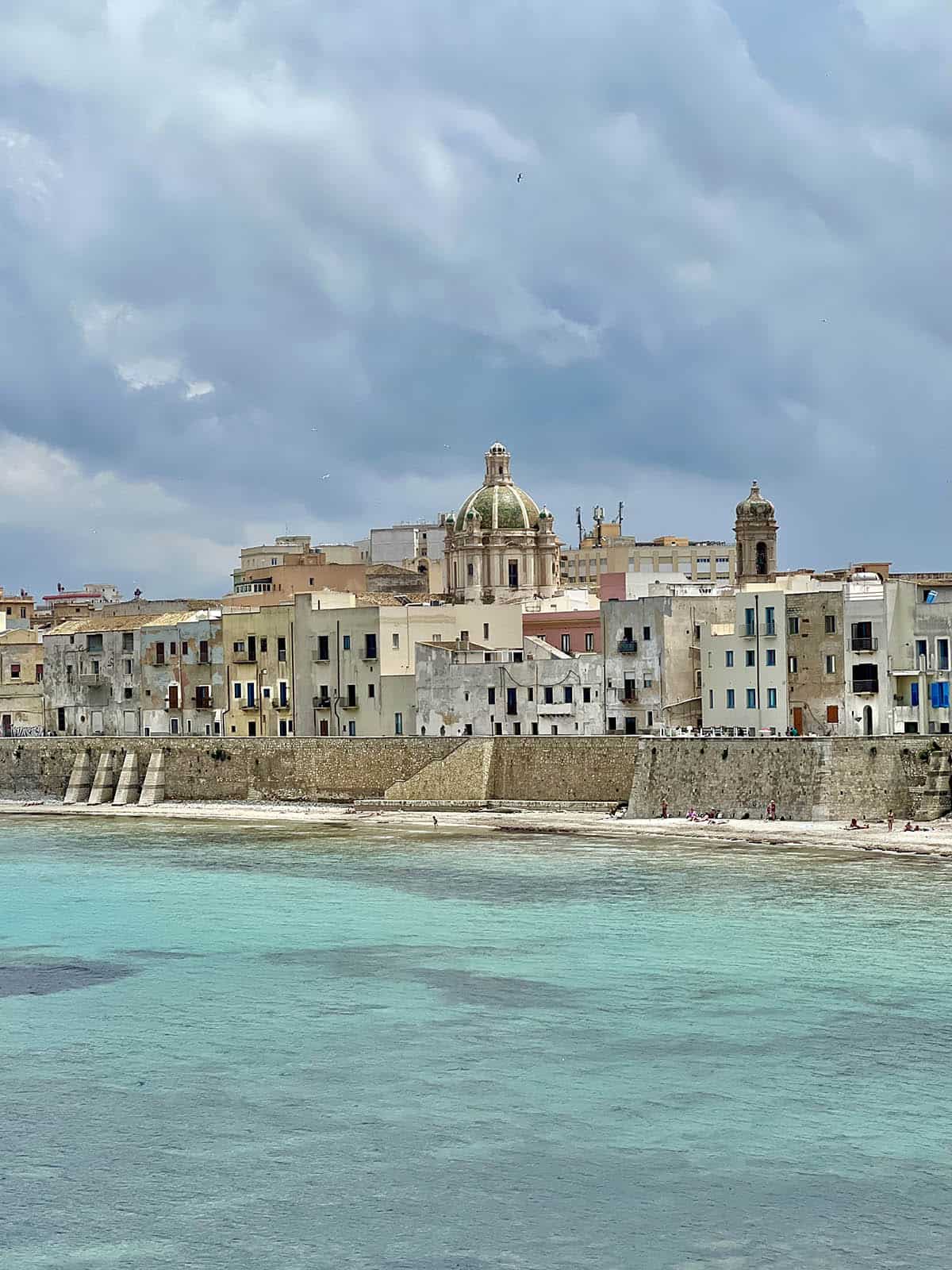 Cefalu
L'Angolo delle Dolcezze was the best gelato I had in Cefalu, and the second best gelato I had all trip. I got peach and pistachio flavours, and they were total perfection. I did go back a second time to get Nutella and fior di latte, which didn't do it for me as much as the first flavours. Nevertheless, it was truly excellent gelato and I'm still thinking about it now.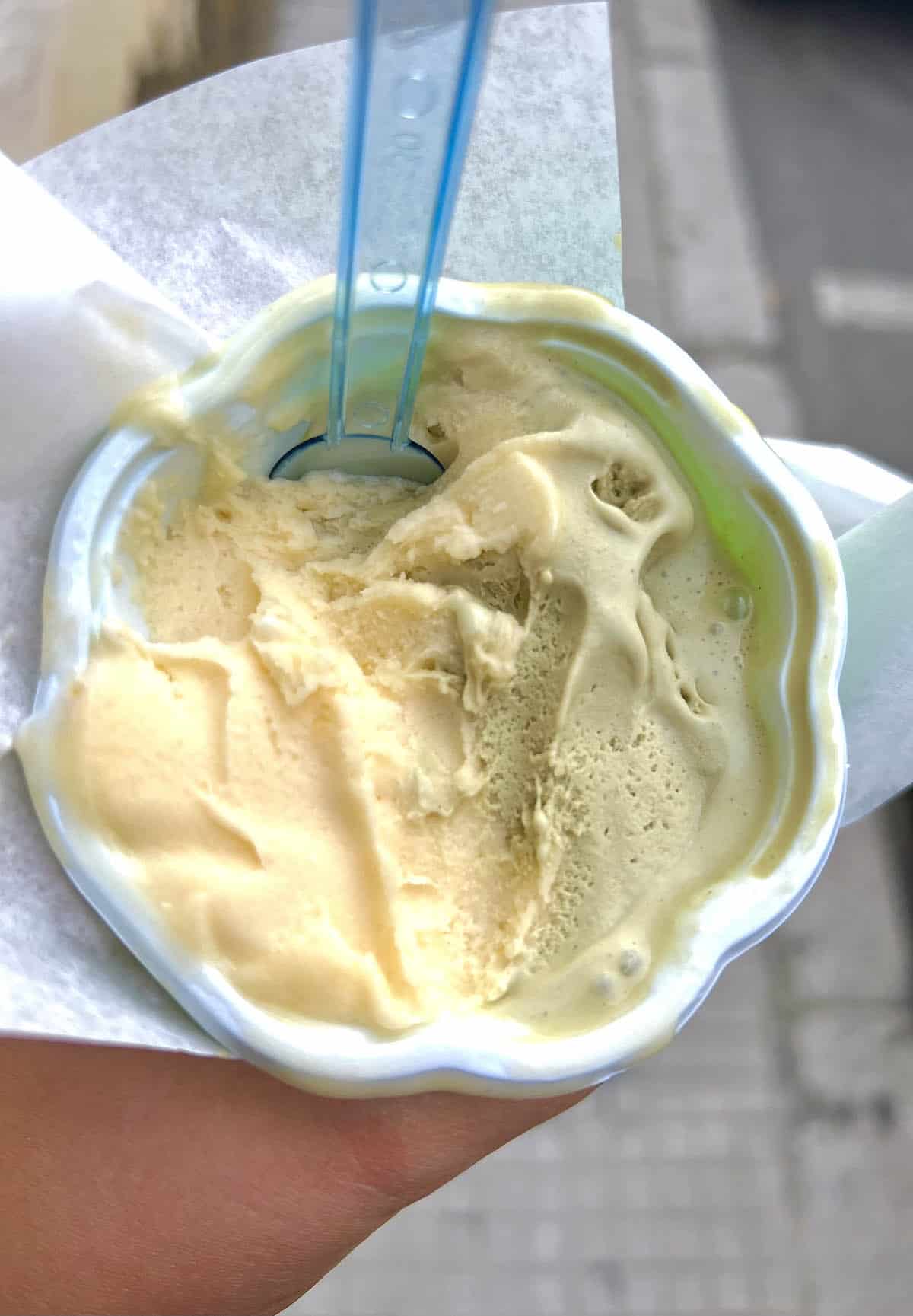 Ragusa
No walk through Ragusa Ibla is complete without a trip to Gelati DiVini. It took me until now to realise the name is (potentially) due to the fact that they adjoin a lovely wine and spirit shop, and that they have wine (!!) flavoured gelato.
The gelati flavours are incredibly inventive – wild fennel, chocolate and chilli, moscato – but there are some traditional flavours too. I got red wine and toasted almond.
If you're in Ragusa Superior, I had a lovely almond granita at Caffè Italia. It sits in the Duomo Square and is great for people watching on a warm morning.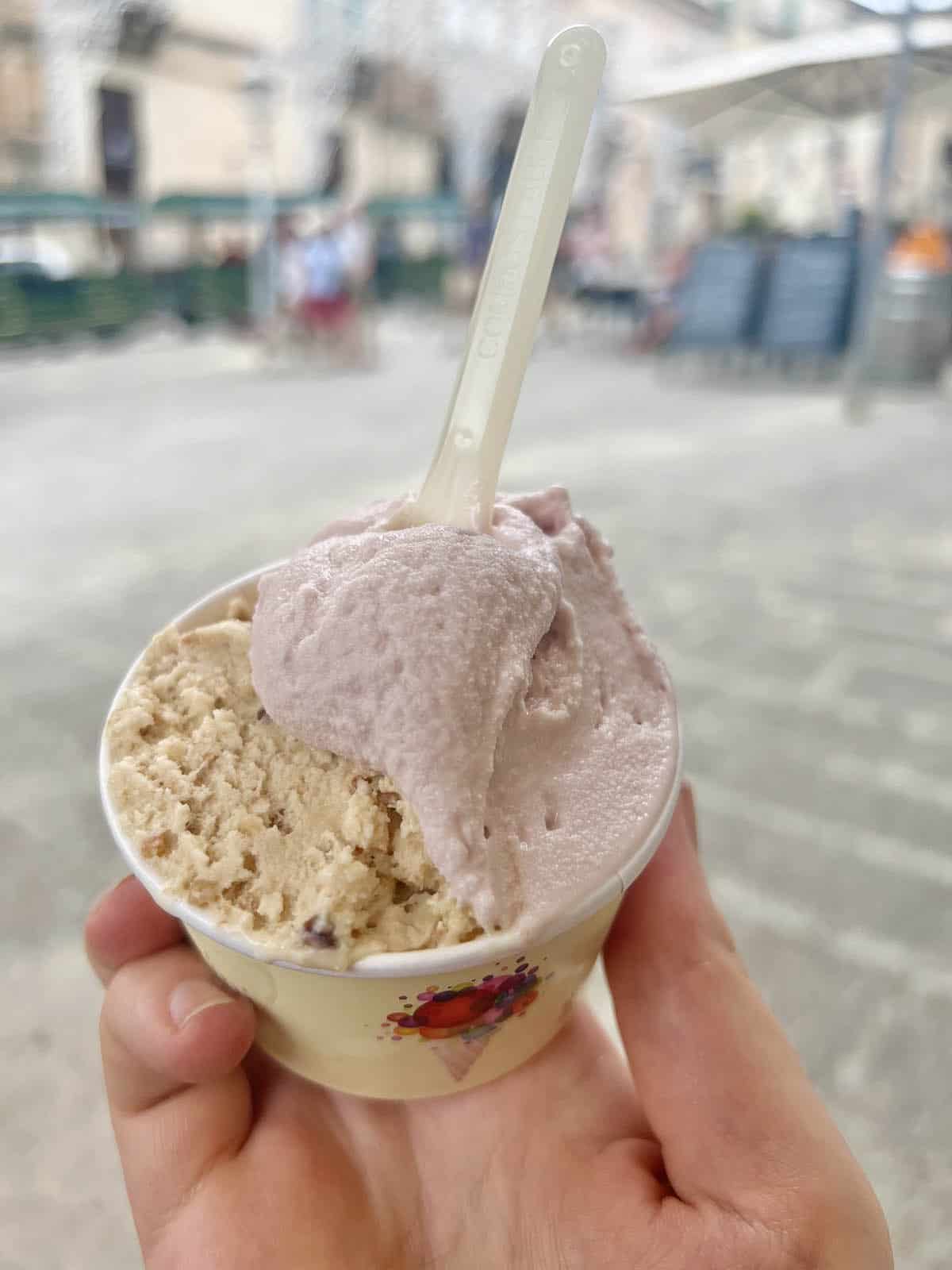 Modica
We only stopped in Modica for an hour or two en route to Noto. And realistically, we only stopped at Caffè Adamo because I had googled 'good coffee shops in Modica' near the car park I found without too much trauma (see my account of driving in Sicily here).
As luck would have it, Caffè Adamo also had a selection of gelato AND gluten free brioche. Because I hadn't yet tried the Sicilian delicacy that is gelato and brioche, I decided this was my moment.
Ooooof! It was truly delicious, and the lemony scented brioche went so well with the delicious, creamy pistachio gelato. I highly recommend Caffè Adamo if you're in the Modica area.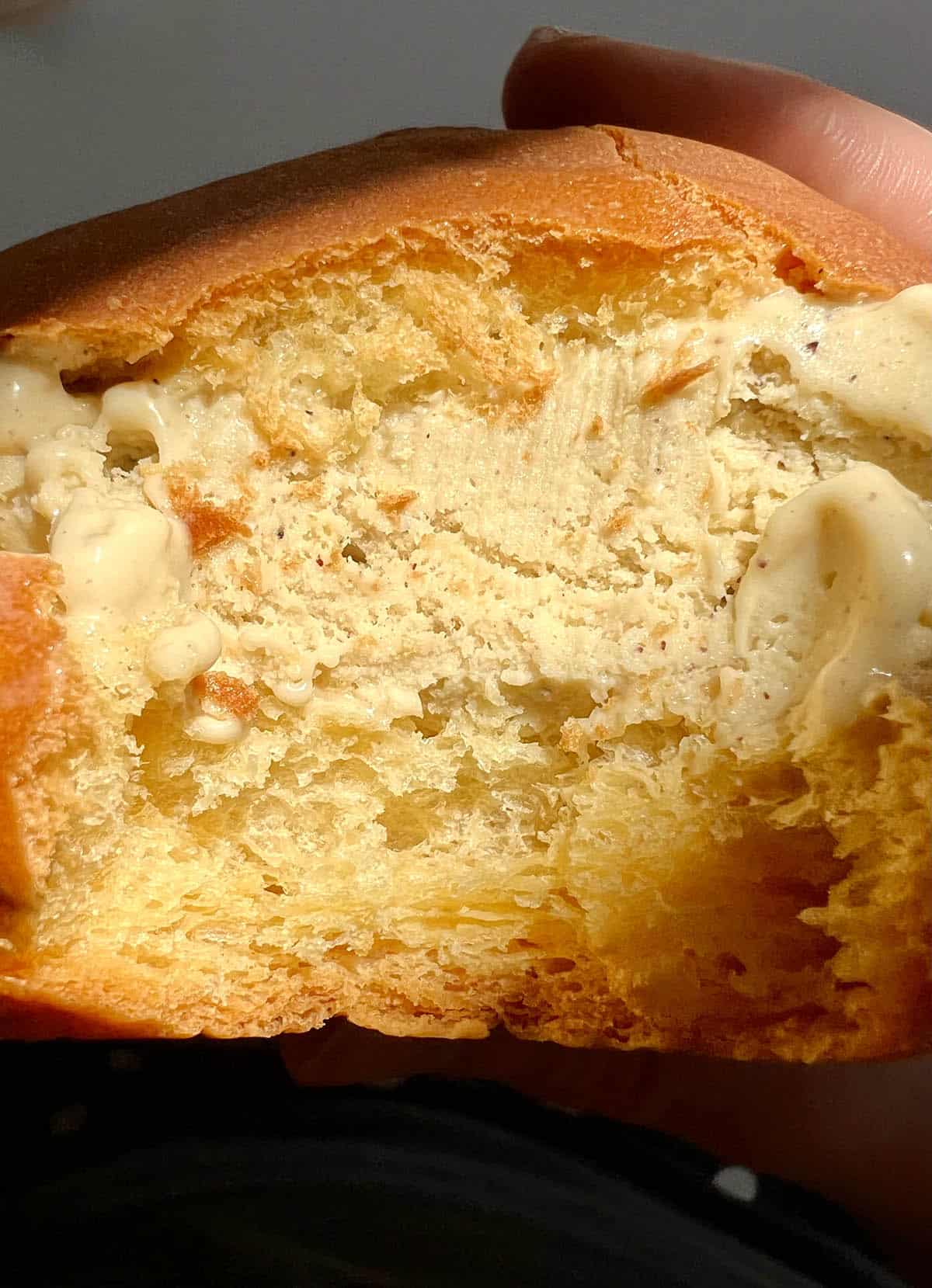 Noto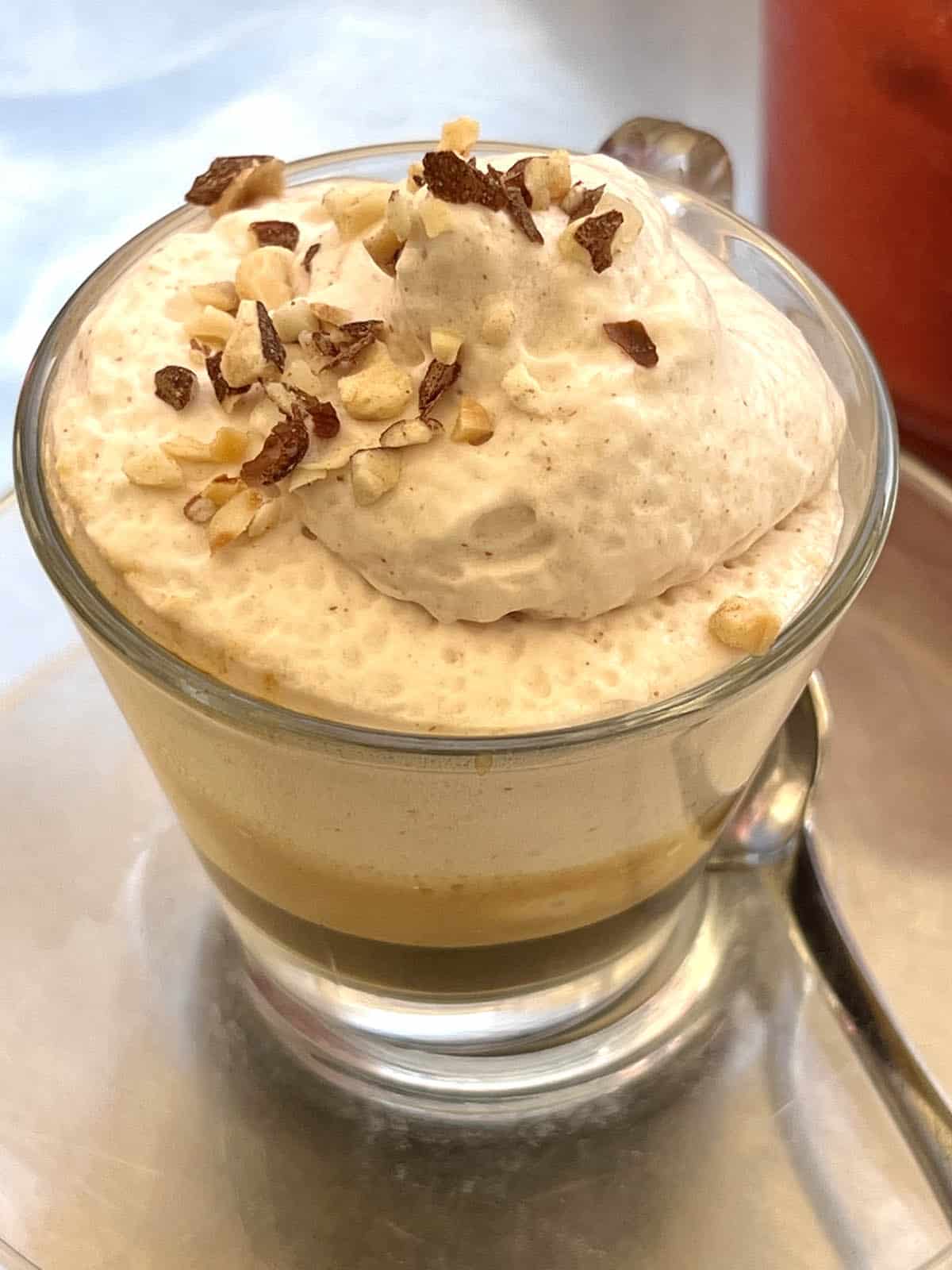 Of course, there's Caffè Sicilia. I actually didn't have a standalone gelato here per se, but I did have a lovely almond granita, an ice cream sandwich (gluten free!) and a coffee topped with almond foam. By all accounts the gelato is delicious, and I do wish I had tried one.
The other place that I highly recommend for gelato in Noto is Caffè Costanzo. It's right behind Caffè Sicilia, one street down the hill from the main street. The mandarin gelato was heavenly, and probably takes third place for the best gelato of the trip.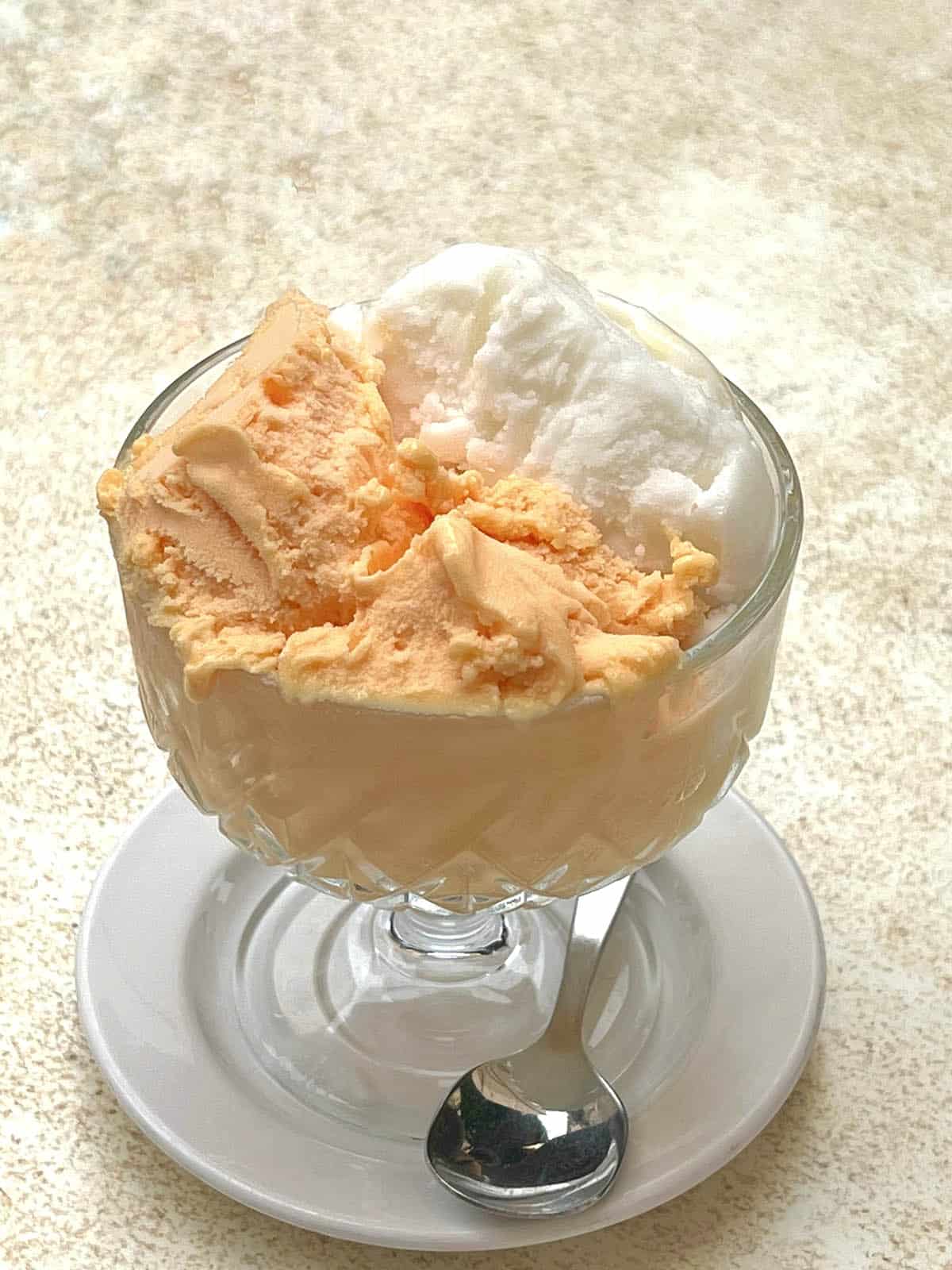 Syracuse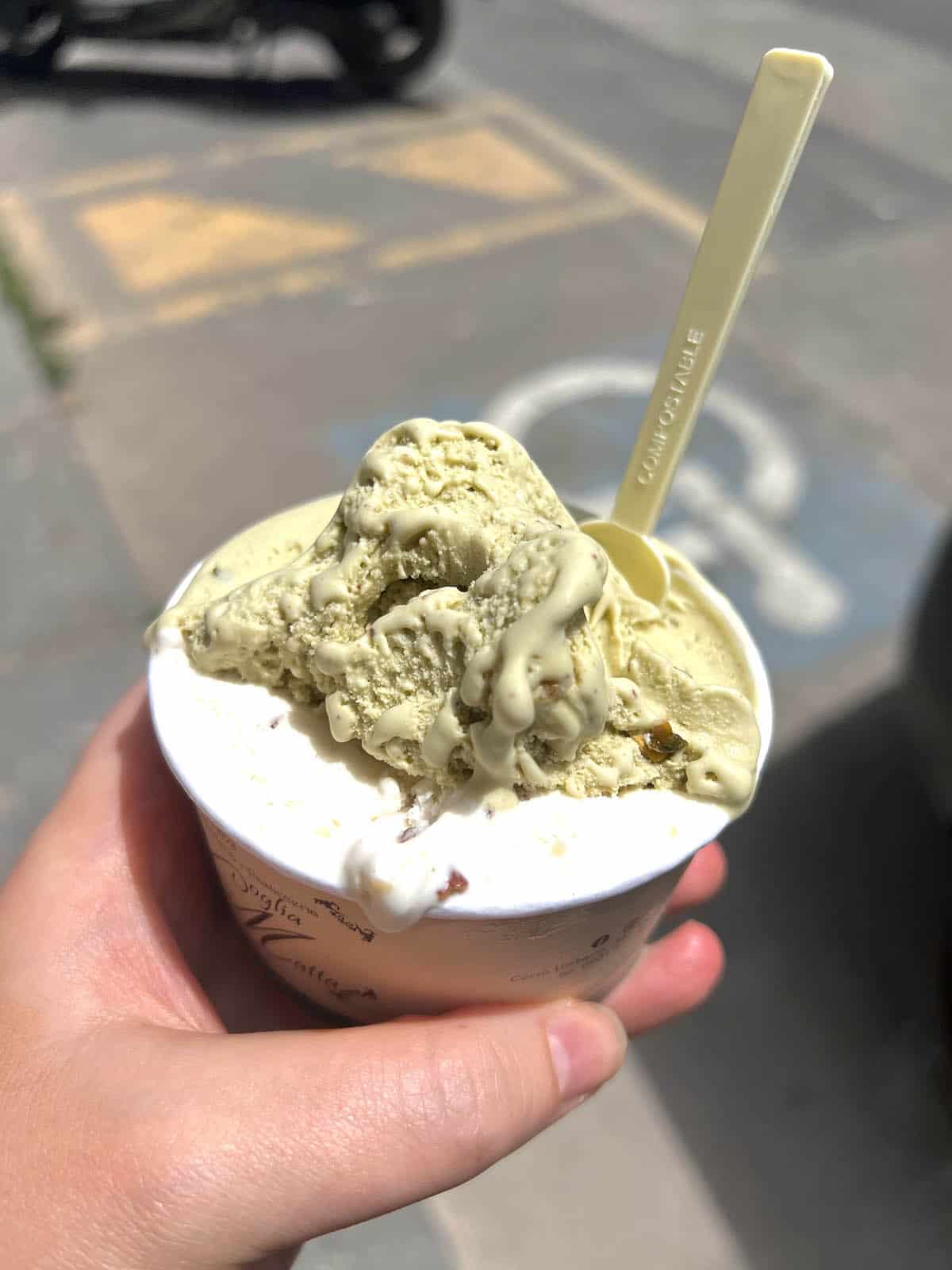 We stayed in Ortigia, but all of the gelato places of note that I looked at seemed to be in Syracuse. So, Syracuse it is! In case you're unfamiliar with the geography, Ortigia is a small island off Syracuse, connected by bridges. It's incredibly walkable (the bridges are about 50-100m long with foot paths). Although I'll get into this later, I'd recommend basing yourself in Ortigia because it's so beautiful and lovely.
Anyway, onto the gelato! The first place I tried was Voglia Matta in Syracuse. The flavours and flavour selection were great and I would definitely recommend it. I ate this after a stint of stressful driving, so it was well received.
The second place I tried was Gelateria Belfiore in Syracuse. The gelato here was equally nice and I noticed that they sold gluten free brioche, so a great place to try the traditional Sicilian breakfast if you're gluten free.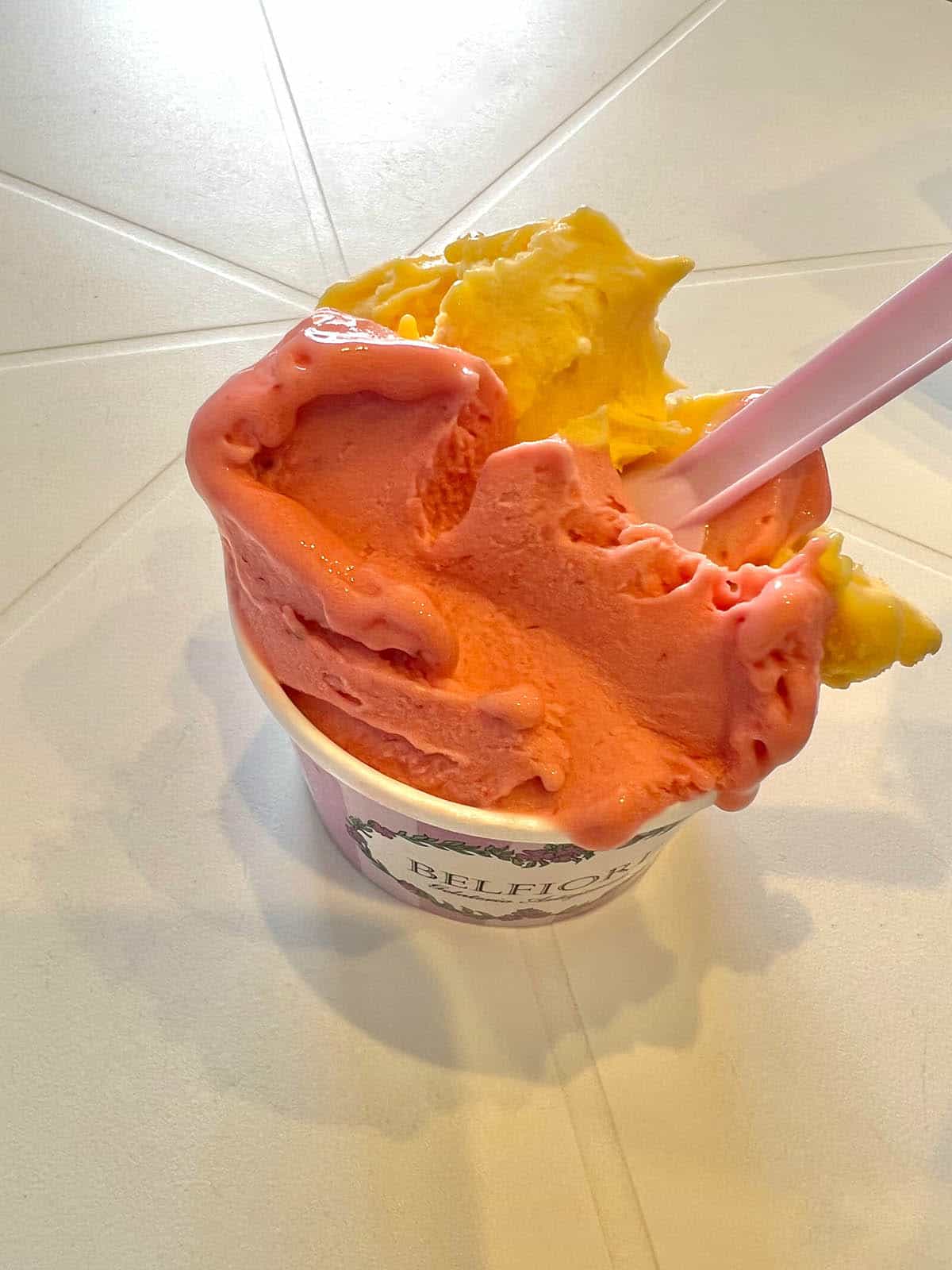 Catania
By the time we got to Catania, I was almost all out of puff. I did manage to make it to Comis Ice Cafe, which was very good and had a lovely view. I will say that the pistachio had a surprise red biscuit of some sort in it (maybe another flavour got mixed up?) so I'd double check if you're a coeliac.
Nevertheless, still a delicious treat. Another place I would have liked to try was Don Peppinu right near the Duomo. My understanding is that this is a Sicilian chain that rates highly. According to their website they are available in a number of locations in Sicily, but this is the first one I noticed.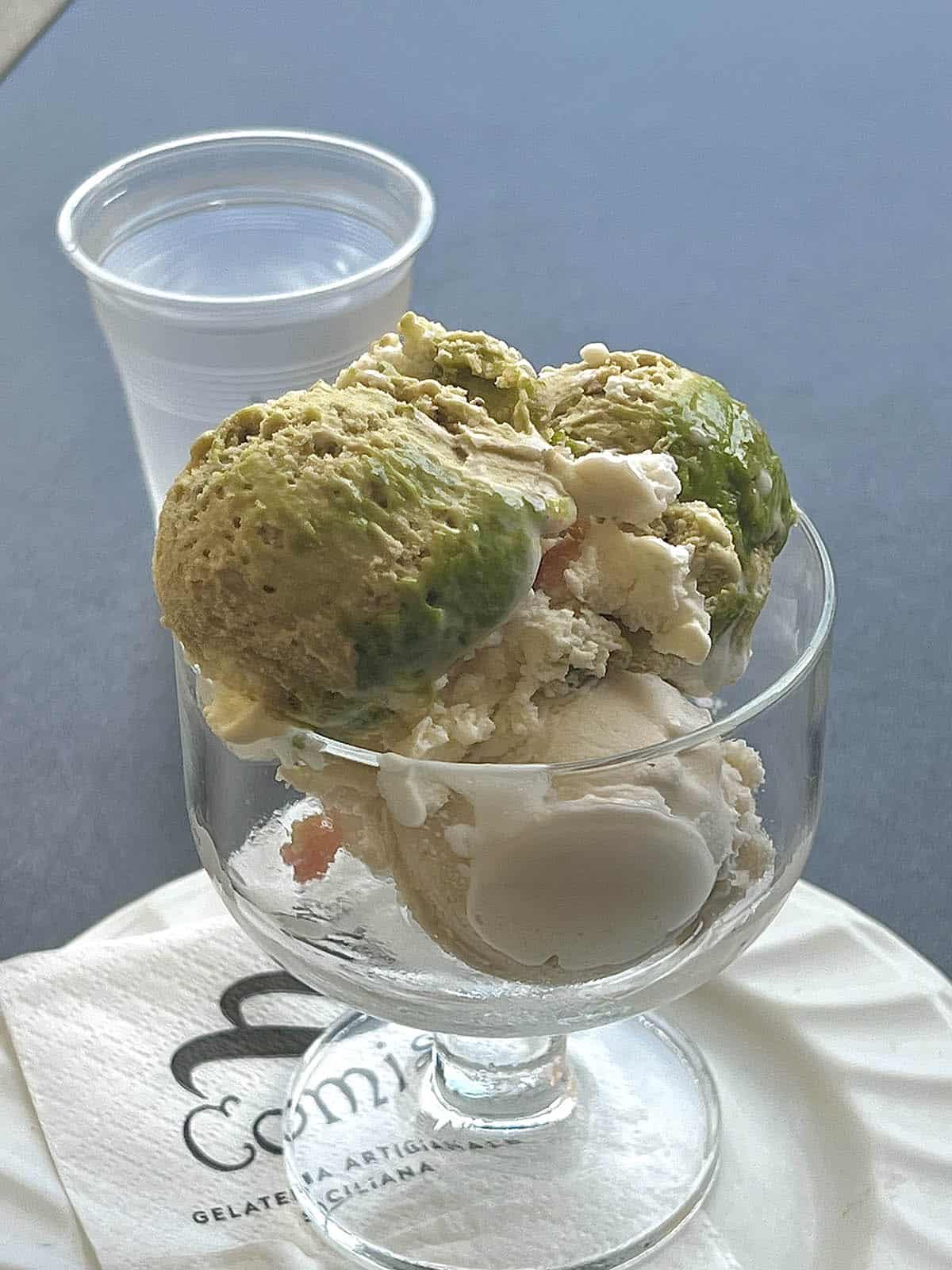 More Italy and Sicily resources
Tips and tricks for visiting Sicily
Tips for driving in Sicily
Ragusa tips
Ortigia tips
Gluten free in Sicily
Best Gelato in Rome