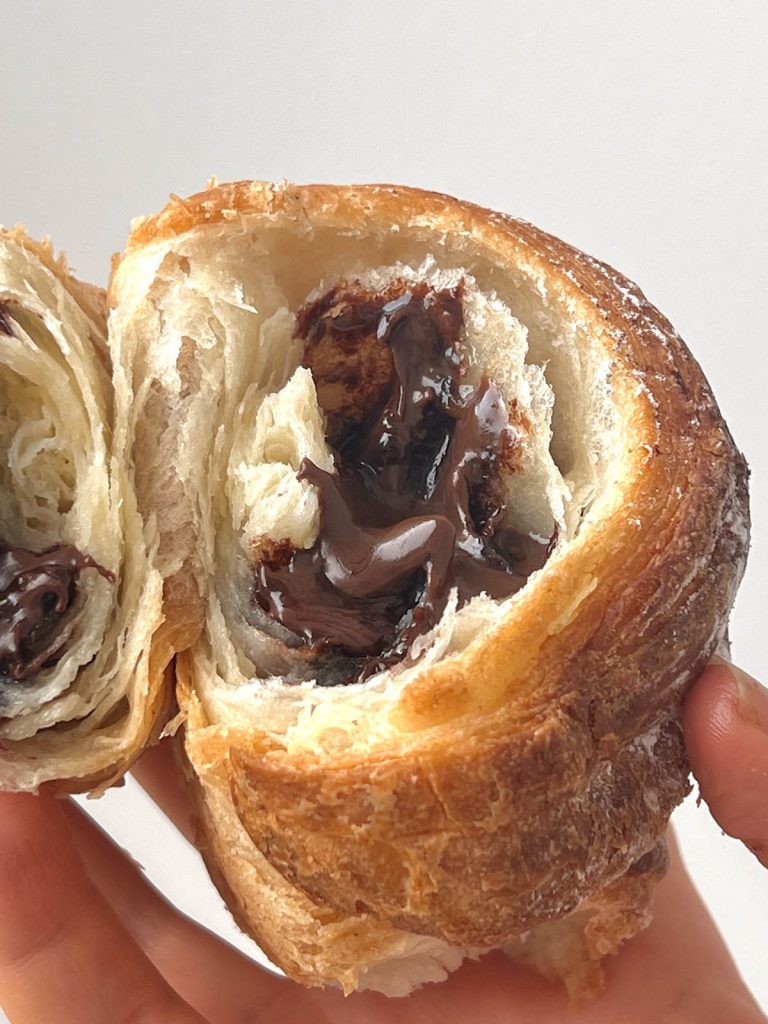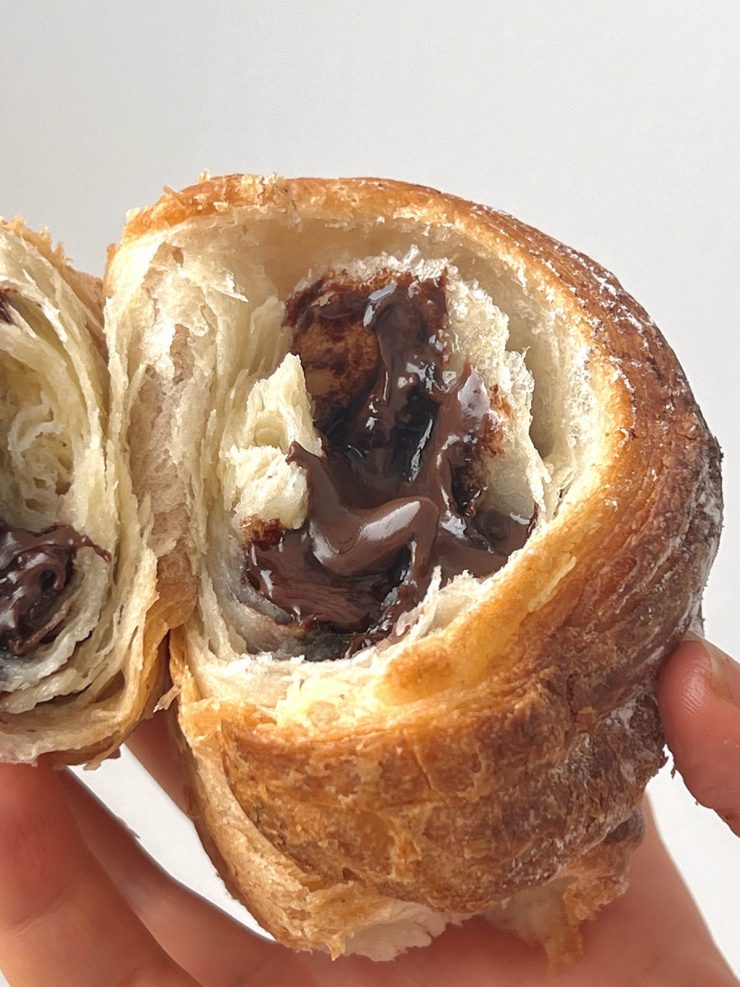 Most people are generally surprised to know that Italy is one of the most gluten free friendly countries you can visit. Because they have such a strong food culture, coeliac and gluten intolerance are taken very seriously. Gluten free options are not a fashion, they're a lifeline for people who can't have gluten or wheat in a gluten and wheat based cuisine. With three weeks in Sicily under my belt, I thought I'd bring you all I've learned about eating gluten free in Sicily.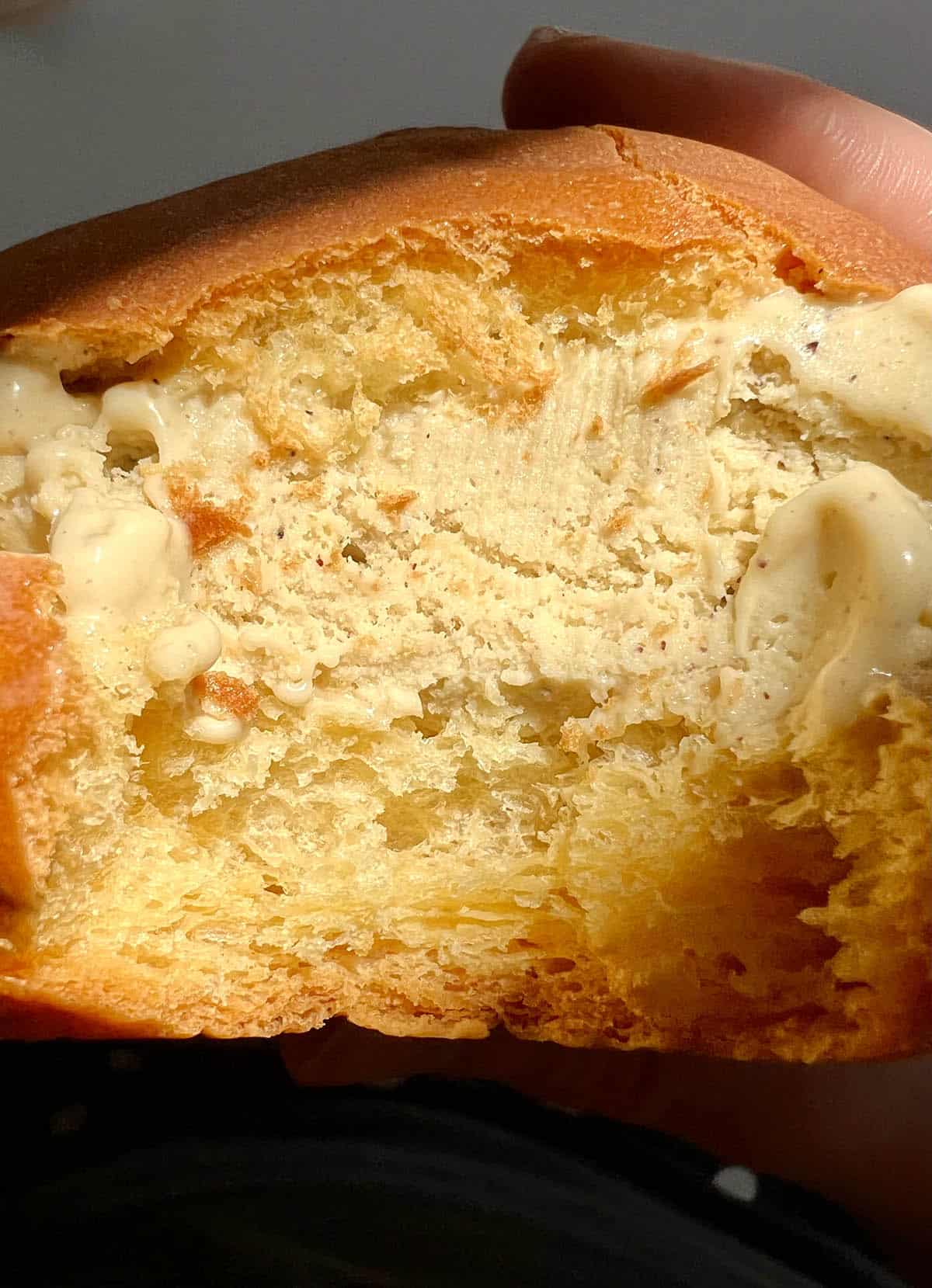 Eating gluten free in Sicily
I visited Sicily for three weeks, and I tried to sample the gluten free bakeries everywhere I visited, where possible. Needless to say, I ate extremely well over the three weeks, and I wanted to share what I learned from my experience.
I have divided the post into places: Palermo or Cefalu, for example. Hopefully this is helpful for people who might not be visiting all of the places, but simply one or two.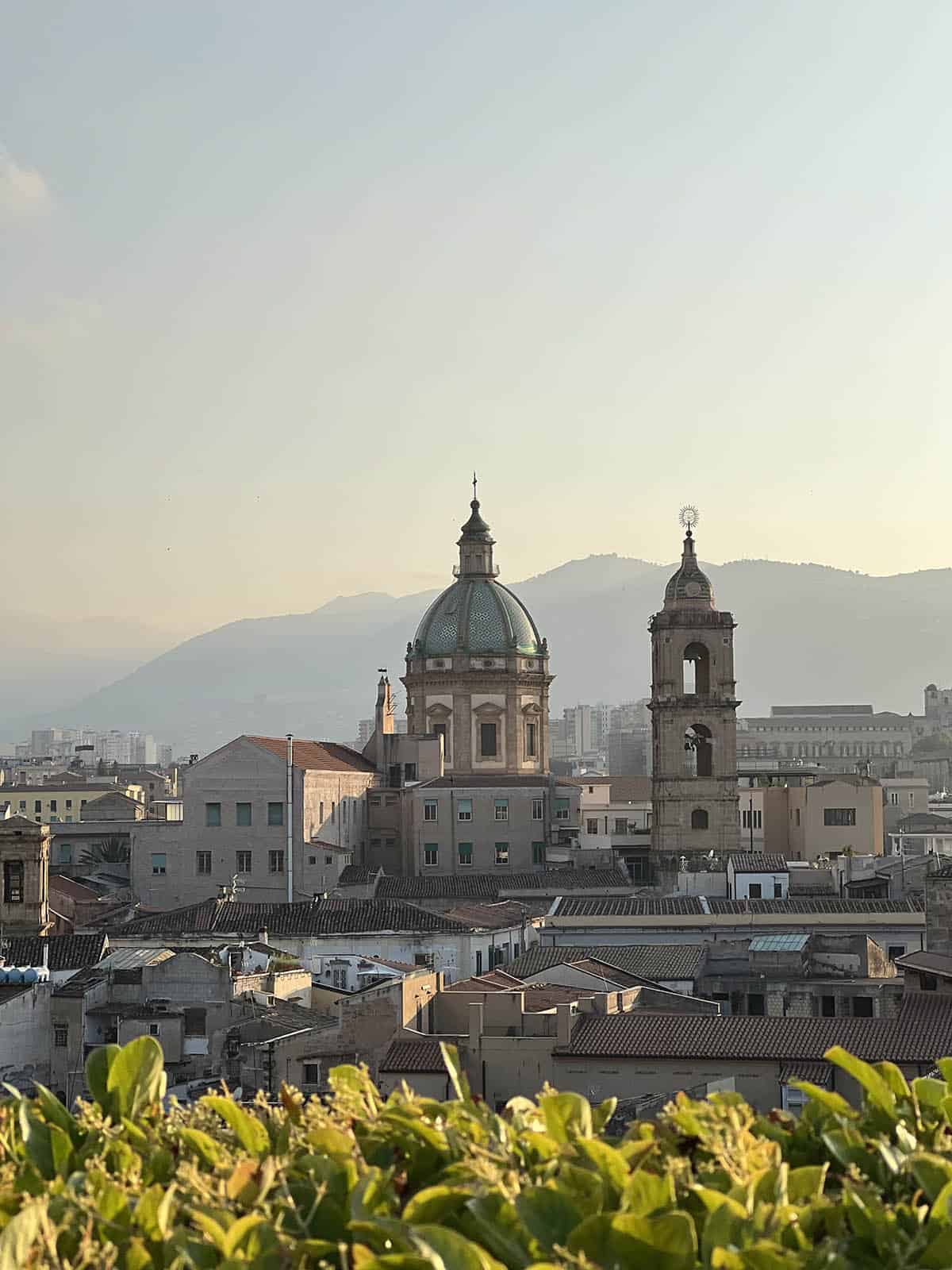 Tips for eating gluten free in Sicily
Initially, I thought there weren't that many gluten free options on menus in Sicily. I asked at a restaurant in Palermo (Osteria Nonna Dora) and they said they didn't have it, so I assumed that was that. Later I discovered that the restaurant in question was an anomaly – most venues do offer gluten free pasta (and often pizza, too). The trick is to ask before you book or dine – they don't tend to include it on the menu. I assume this is because it's less of a fad and more of a necessity in Italy.
You're already at an advantage if you eat fish (or meat) – Sicily is an island, and there is seafood abound. I ate a lot of swordfish in the first few weeks of the trip before I realised I could ask for gluten free pasta.
A number of Sicilian foods are naturally gluten free. Caponata, granita, panelle (chickpea flour fritters) and (sometimes) eggplant parmigiana. Not to mention: most fresh seafood and meat dishes as well as a good Sicilian salad.
Lots of gelaterias have gluten free brioche which is in small packages on the table. If you are a coeliac, you can ask if they have tubs out the back for gluten free diners (the ones up front are often cross contaminated from the cones).
Generally speaking, the gluten free bakeries seem to be on the outskirts of town. Just be prepared for that and have your walking shoes on (or take a taxi!).
My golden rule for all travel: it never hurts to bring an abundance of snacks. I always keep a bunch of protein bars on hand for food emergencies.
A random, important tip (but maybe not so random for IBS friends): bring tissues in your handbag and take it to the bathroom. A whole bunch of public and caffè toilets I went to had no toilet paper.
Tips for gluten free breakfasts in Sicily
Breakfast was the only meal of the day that it was a bit of a struggle for me to eat well. If you're staying in a hotel or bed and breakfast with breakfast included: problem solved. There's generally always fruit, cheese and perhaps eggs available at a hotel breakfast. More, if you're lucky. Lots of hotels also offer gluten free options if requested.
We mostly stayed in air bnbs, so hotel breakfast was off the table. I went with my Dad and two hotel rooms were out of the budget, so we opted for some cheap and cheerful air bnbs with two bedrooms.
As such, I generally got a bit organised by purchasing multiple things from the gluten free bakeries I visited, or by going to the gluten free section of the local supermarket. I actually prefer to eat yoghurt and a banana for breakfast, so that's what I did most of the time.
This is not to say that there are no options available: In Scopello, for example, I ate fresh panelle (chickpea flour fritters) from the local bakery most mornings. However, it does pay to be prepared and to keep snacks and breakfasty things on hand just in case.
Palermo
Panificio Delizie
This is the first gluten free bakery I went to in Sicily. I went once for the cannoli and then back again for a Nutella cornetto (an Italian croissant). I wouldn't say the staff member I dealt with was overly happy to see me, though I did communicate with him in broken Italian (I studied the language at uni). The cannoli was lovely and so was the cornetto (although a little salty?).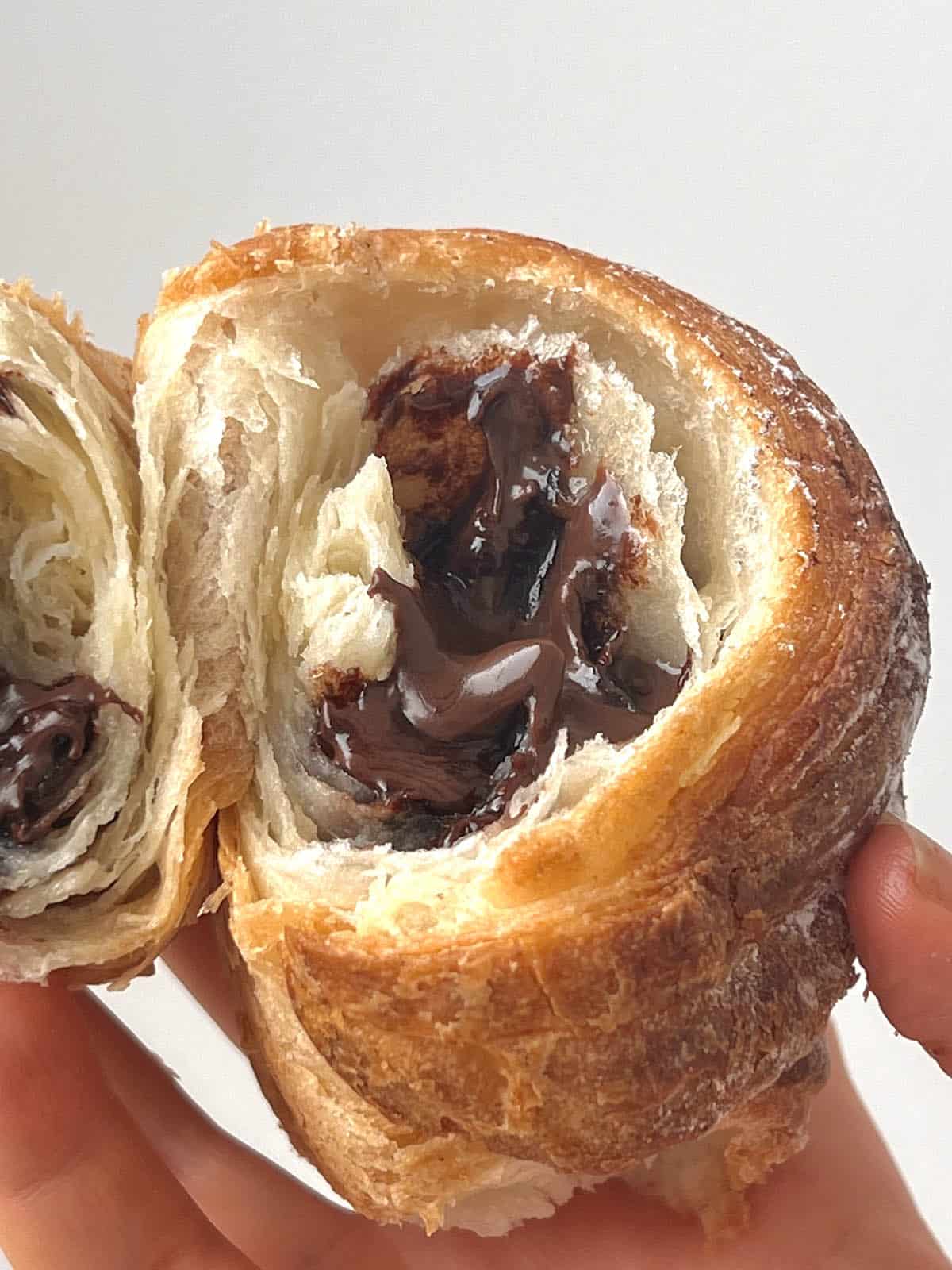 La Mastunicola
This pizzeria offers oven fired gluten free pizza alongside their regular pizzas. I got a margherita pizza and it was really yum. Definitely the best gluten free pizza I had on the trip.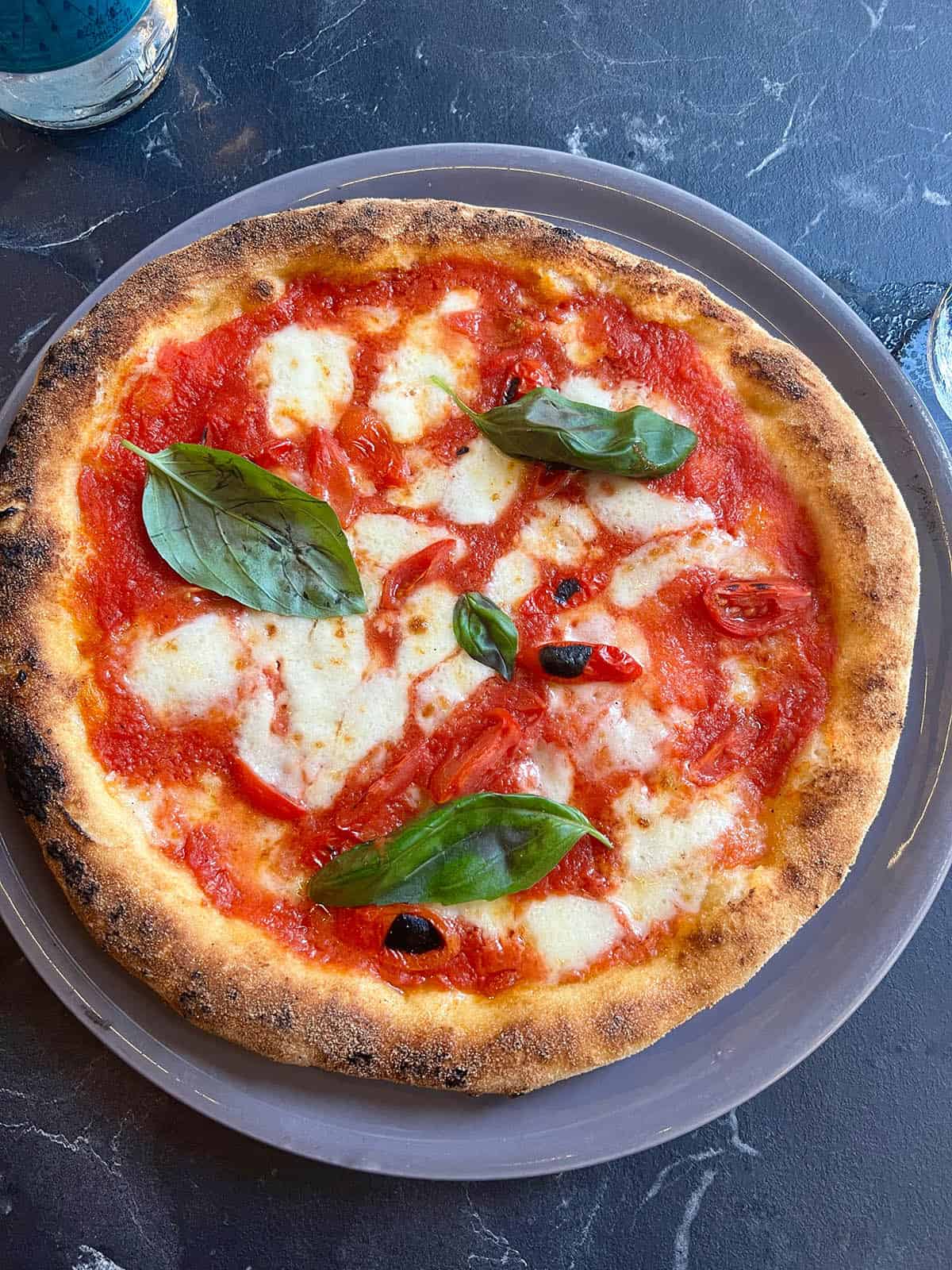 Scopello
I didn't find any bakeries that were specifically gluten free in Scopello. However, I found a number of delicious gluten free options. I daresay there would be more, but we did a few day trips during our time in Scopello so I didn't get to try every restaurant.
Made n' Sicilia
In the main square of Scopello, this restaurant has a number of gluten free options. These include (at the time of writing) gluten free pizza bases, gluten free bread for various dishes and tiramisu. They might also do gluten free pasta – I couldn't tell from the menu. Always a good idea to ask, as they often don't include it on the menu.
Hotel Bennistra Ristorante
One of the best meals I had on the trip, Hotel Bennistra makes a delicious pasta alla norma with gluten free pasta. My dad had an incredible regular pasta with a brown butter sage sauce. Go for the food, but stay for the view! The best restaurant view we had in all of Scopello.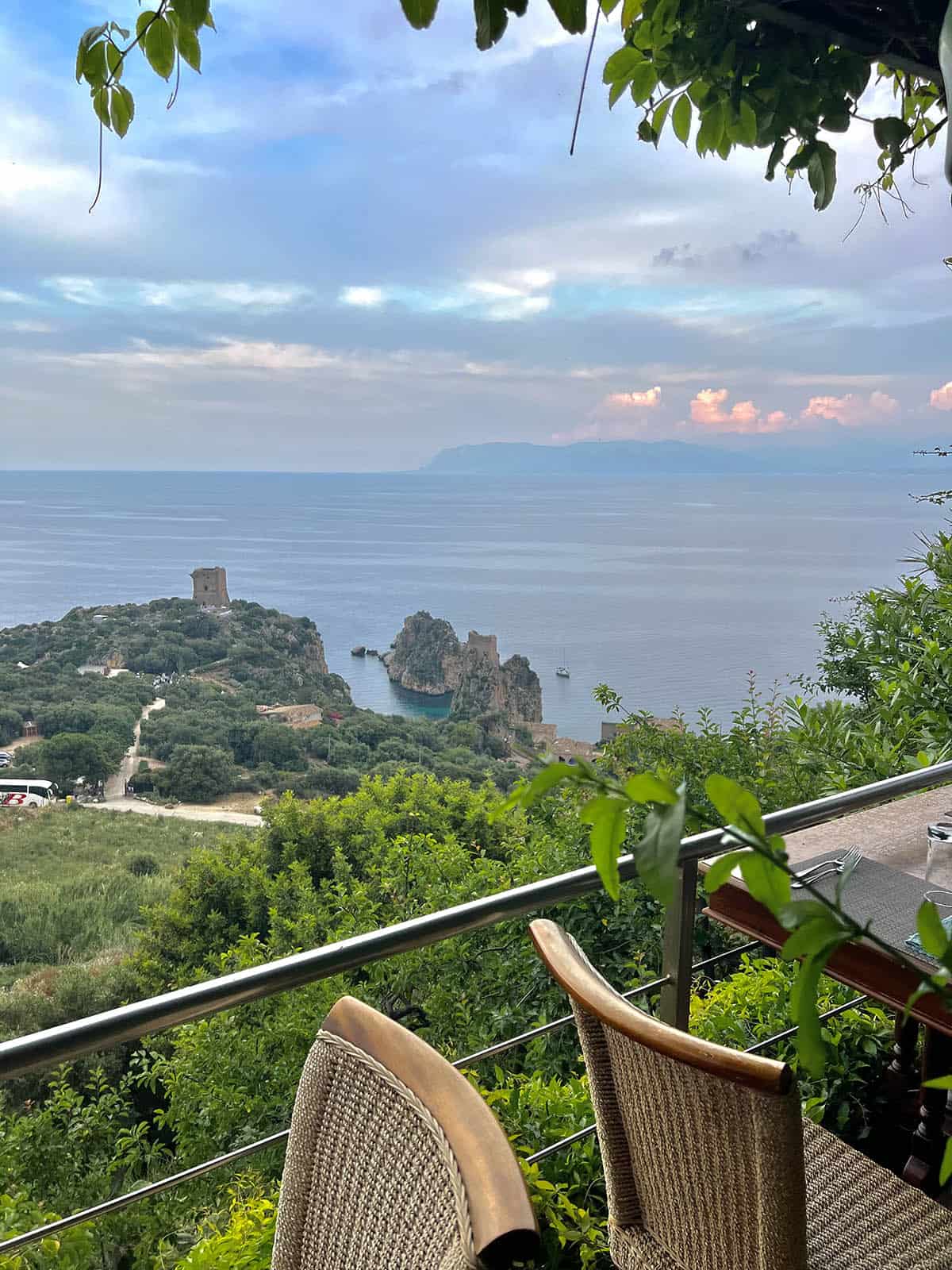 Panificio di Stabile e Anselmo
First off, this is likely not suitable for coeliacs as it's a regular bakery and I doubt there is a separate fryer. However, this little bakery in town makes panelle, fried chickpea flour fritters. If you're gluten intolerant as opposed to coeliac, they make a great breakfast without gluten containing ingredients. Your non-gluten free friends can get something local and delicious, too.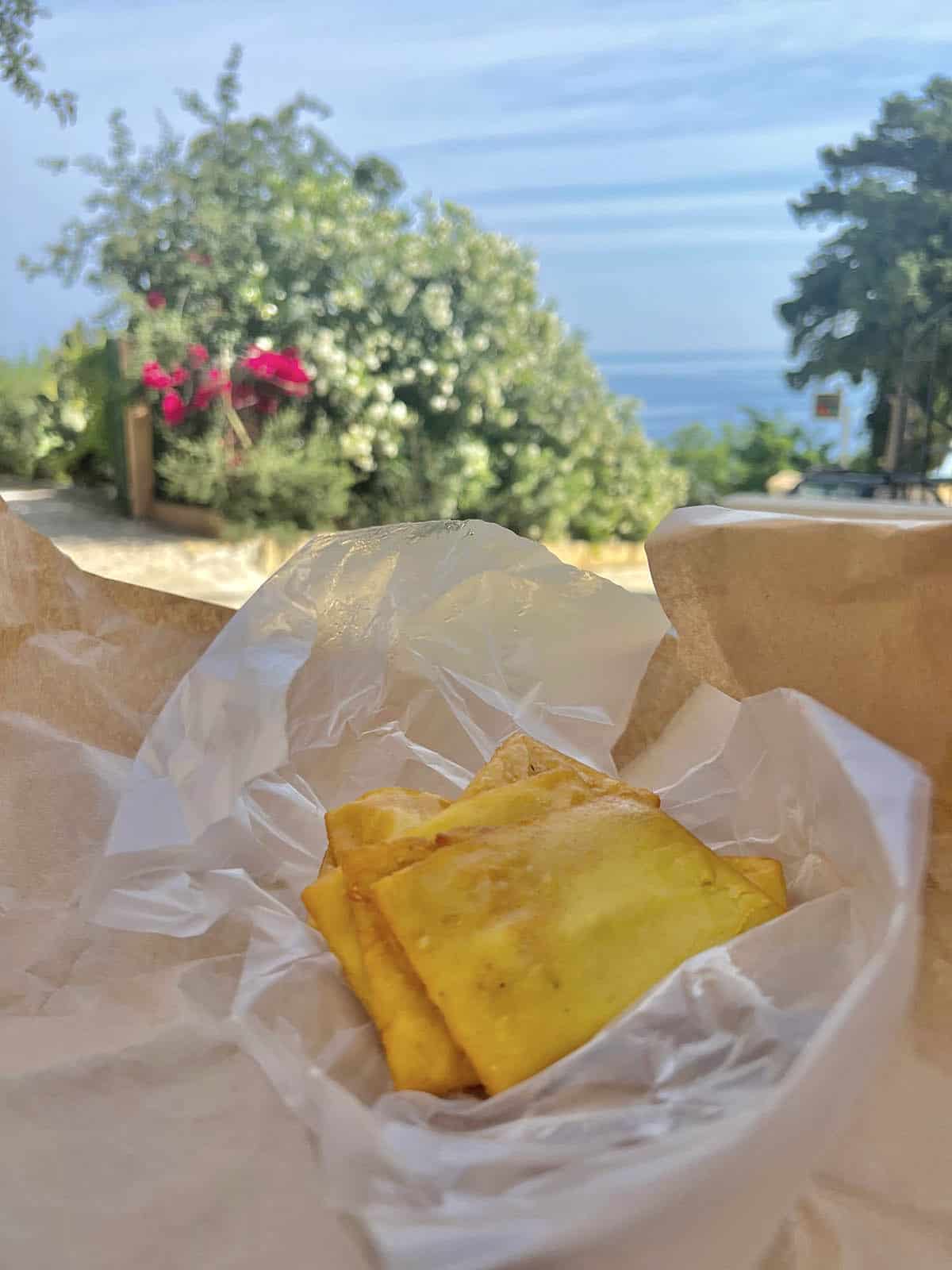 Trapani
We only did a couple of quick day trips to Trapani, so I didn't get a chance to visit the gluten free bakeries. There are two listed online in Trapani, however, and they appear to be open and trading at the time of writing.
Sglutinando Trapani gluten free
There are a couple of reviews from 2 weeks ago (as I write this in July 2023) so my guess is that it's still open. If you do go, let me know so I can confidently recommend it in my guide to eating gluten free in Sicily.
Zero glutine life
Another gluten free bakery in Cefalu that is quite close to the first option. The last google review is a month ago (as of July 2023) so that suggests it's still open. It looks like a great gluten free bakery to try if you're in the Trapani area.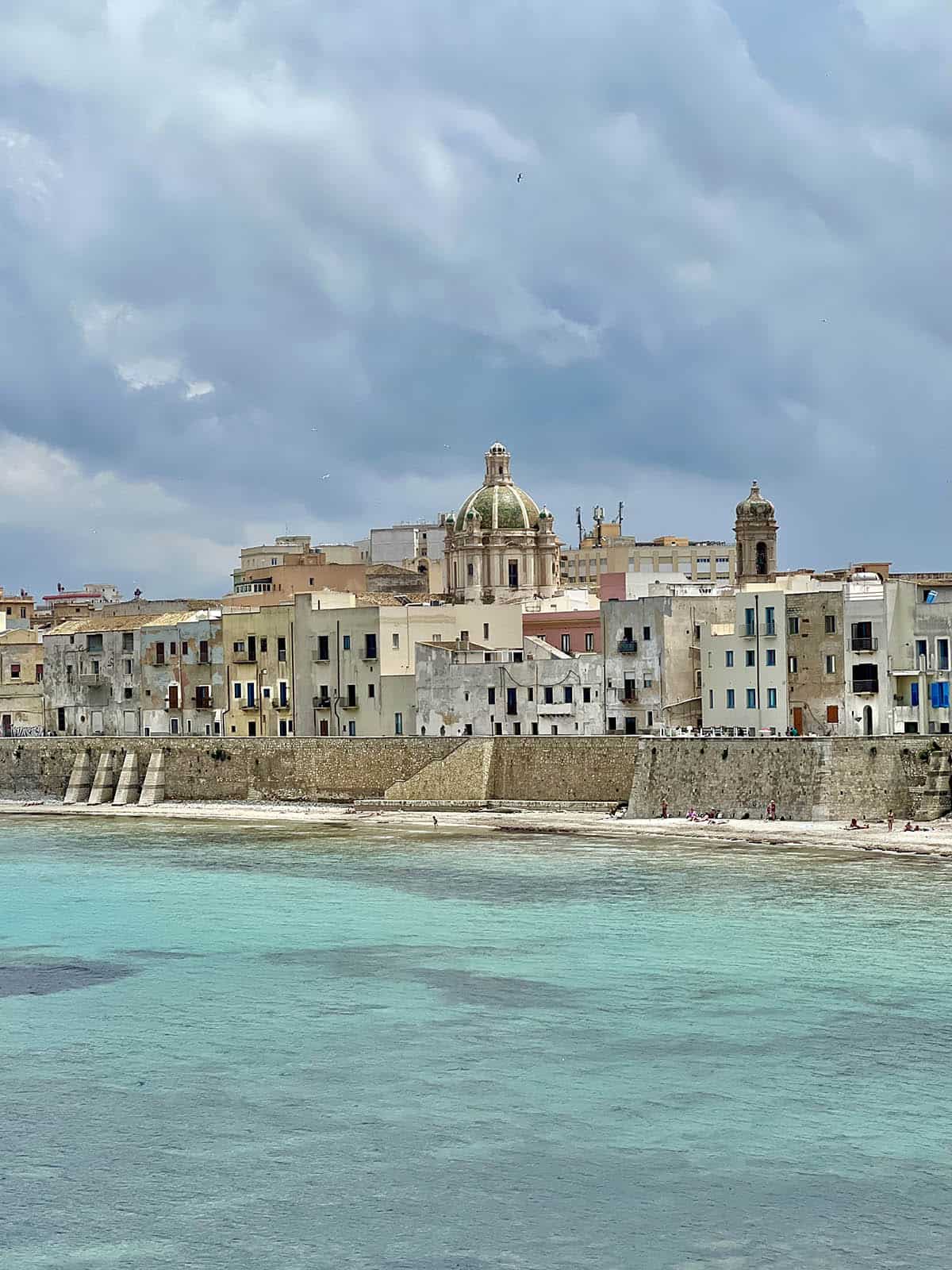 Cefalu
Il Mondo Senza Glutine
Not a bakery, but a dedicated gluten free shop. A good place to head for packaged bakery items like biscuits or bread for toasting.
Lo Scoglio Ubriaco
Look, I'm not going to say it was the best gluten free pizza in the world. However, the view from the balcony overlooking the sea is lovely, and they offer gluten free pizza bases as well as pasta.
Cannoli
A little cannoli shop in the historical part of Cefalu that also sells gluten free cannoli. I didn't try them (I was busy eating gelato at L'Angolo Delle Dolcezze) but it's a great option for a little sweet treat.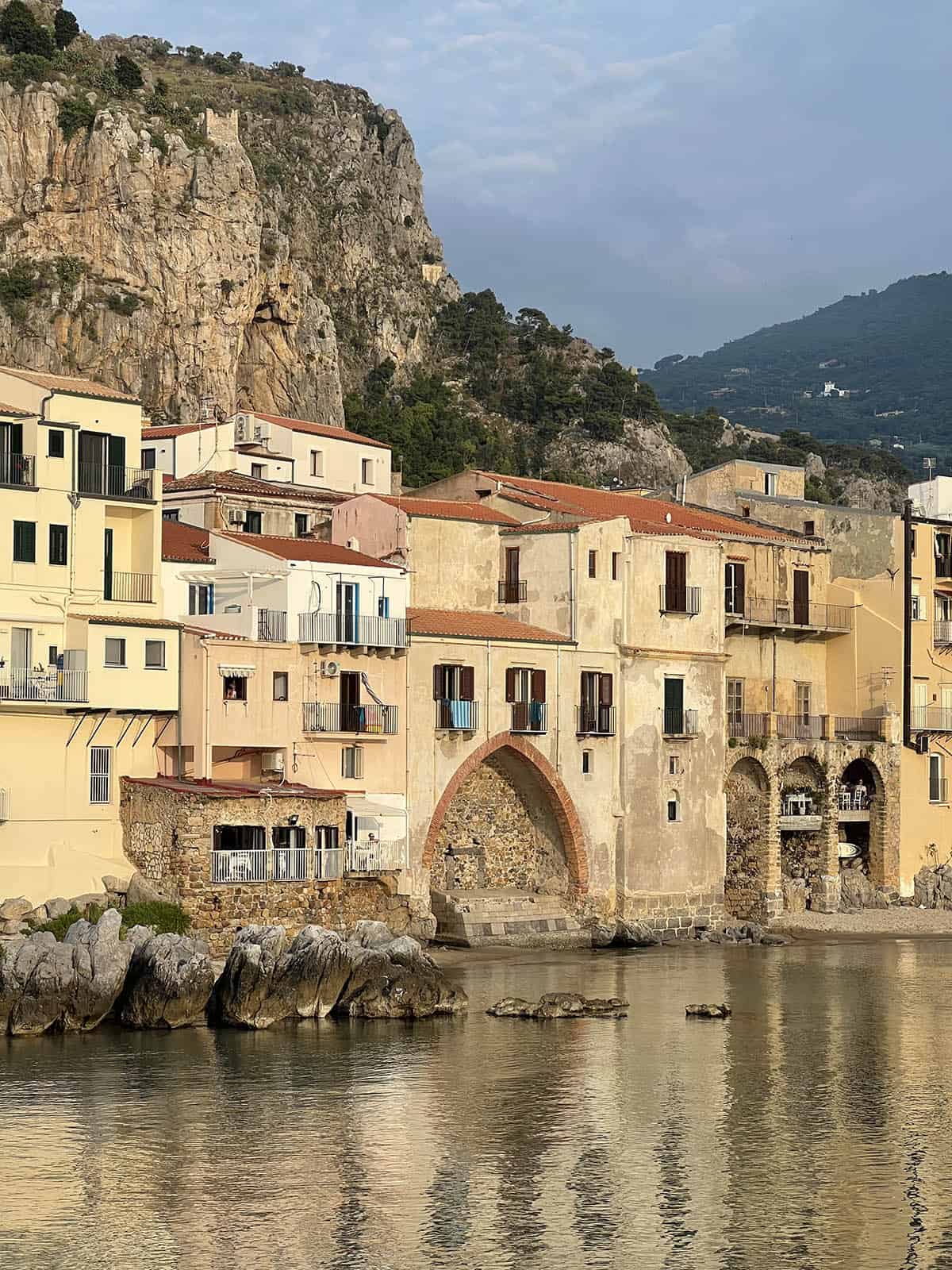 Ragusa and Modica
Giro Di Vite, Ragusa Superior
Again, this was maybe not the the most life changing pizza I've ever had (honestly I think I just chose the wrong flavour) but it's a good option in Ragusa Superior. My dad had a meat based meal and said it was delicious. The staff were lovely and the location was great for our air bnb.
Scale Del Gusto, Ragusa Superior
We turned up here on a whim after having sunset cocktails at Al Gradino 284. They were not only very gracious in accomodating us at 9pm with a full restaurant, they also had gluten free pasta. It was here that I had my first bottarga pasta and it was delicious.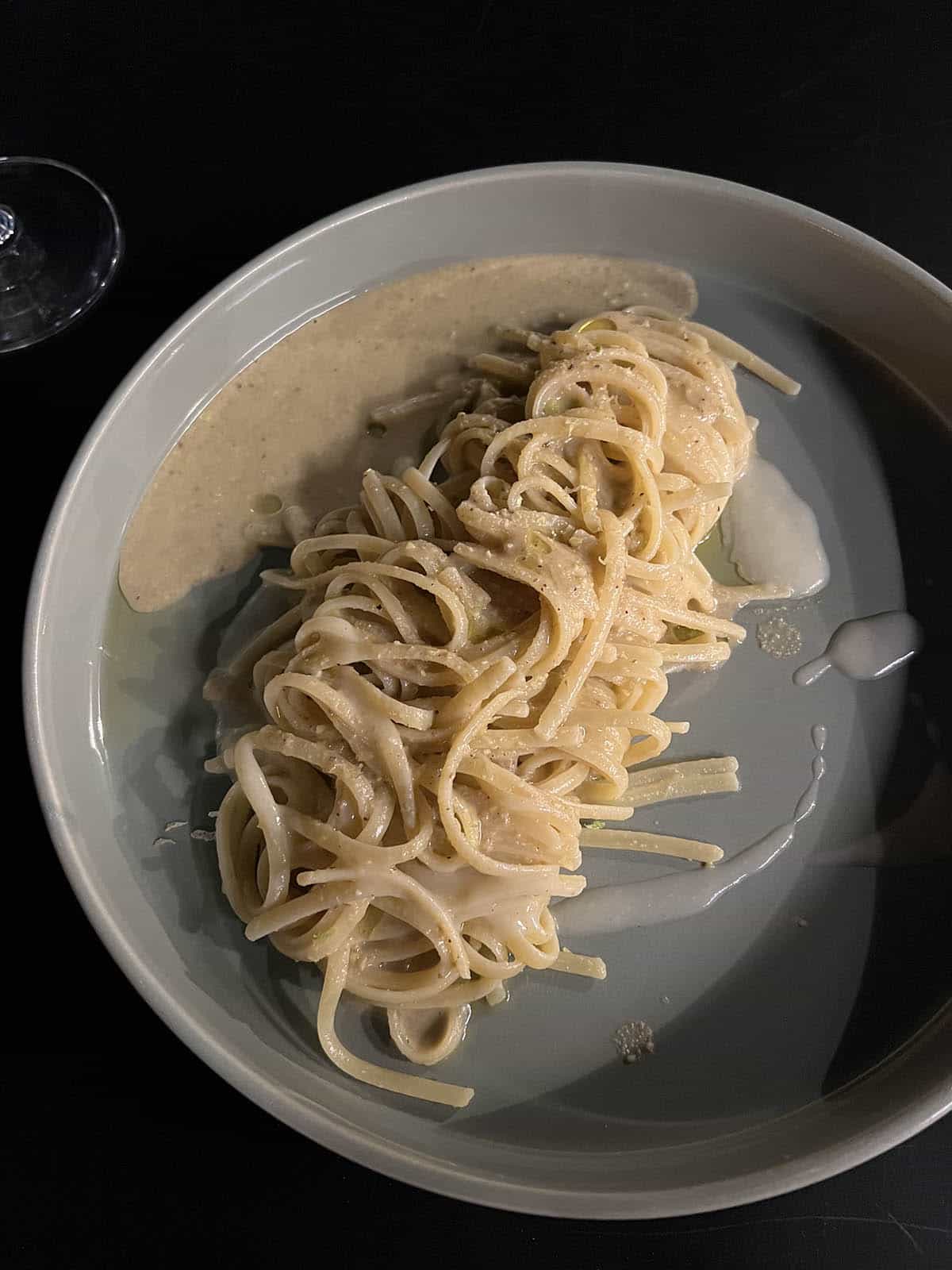 I Banchi, Ragusa Ibla
I came to this restaurant after I learned it was run by Ciccio Sultani, a chef who has a Michelin star restaurant in Ragusa Ibla. Although I can't seem to find them on their website, they had a giant pizza menu with some really cool flavours. I overheard a waiter tell a patron that they have gluten free pizza bases, so this is a great little place to eat gluten free in Sicily. I had a caprese salad (I was in need of some vegetables) but I wish I got a pizza.
Caffè Adamo, Modica
We stopped in Modica only very briefly, but I want to mention Caffè Adamo because this is where I saw (and ate) my first gluten free brioche with gelato. It was in a packet on the counter, and after this I started seeing them everywhere, so keep your eyes peeled. The pistachio gelato was DELICIOUS and complemented the lemon scented brioche perfectly.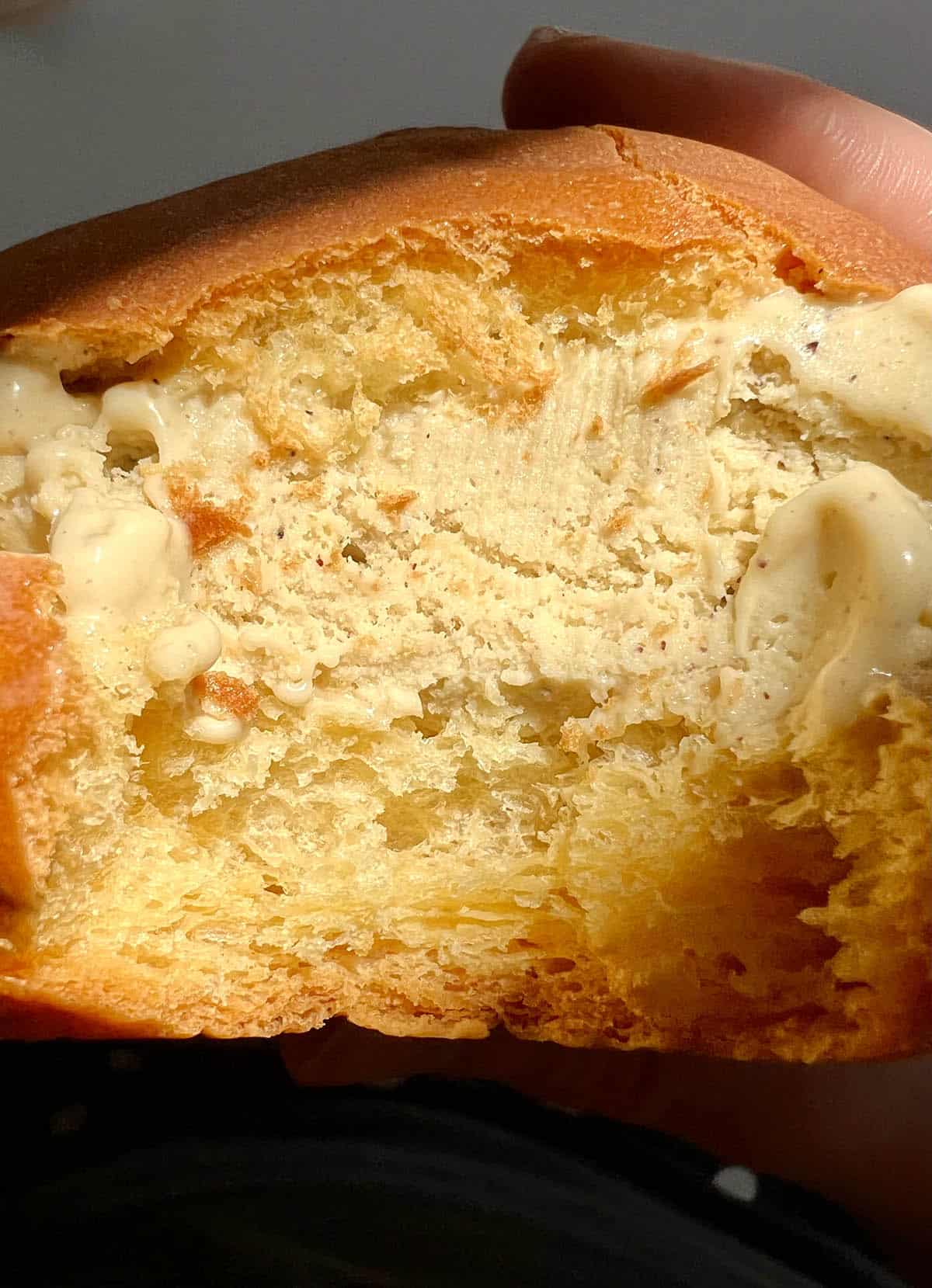 Noto
Caffè Sicilia
Popularised in the touristic world by Chef's Table, Caffè Sicilia had one of the most creative menus I saw while in Sicily. Lots of experimental type flavours in the pastry offerings and drinks, as well as the classic. They had quite a number of gluten free items on the menu which were clearly marked.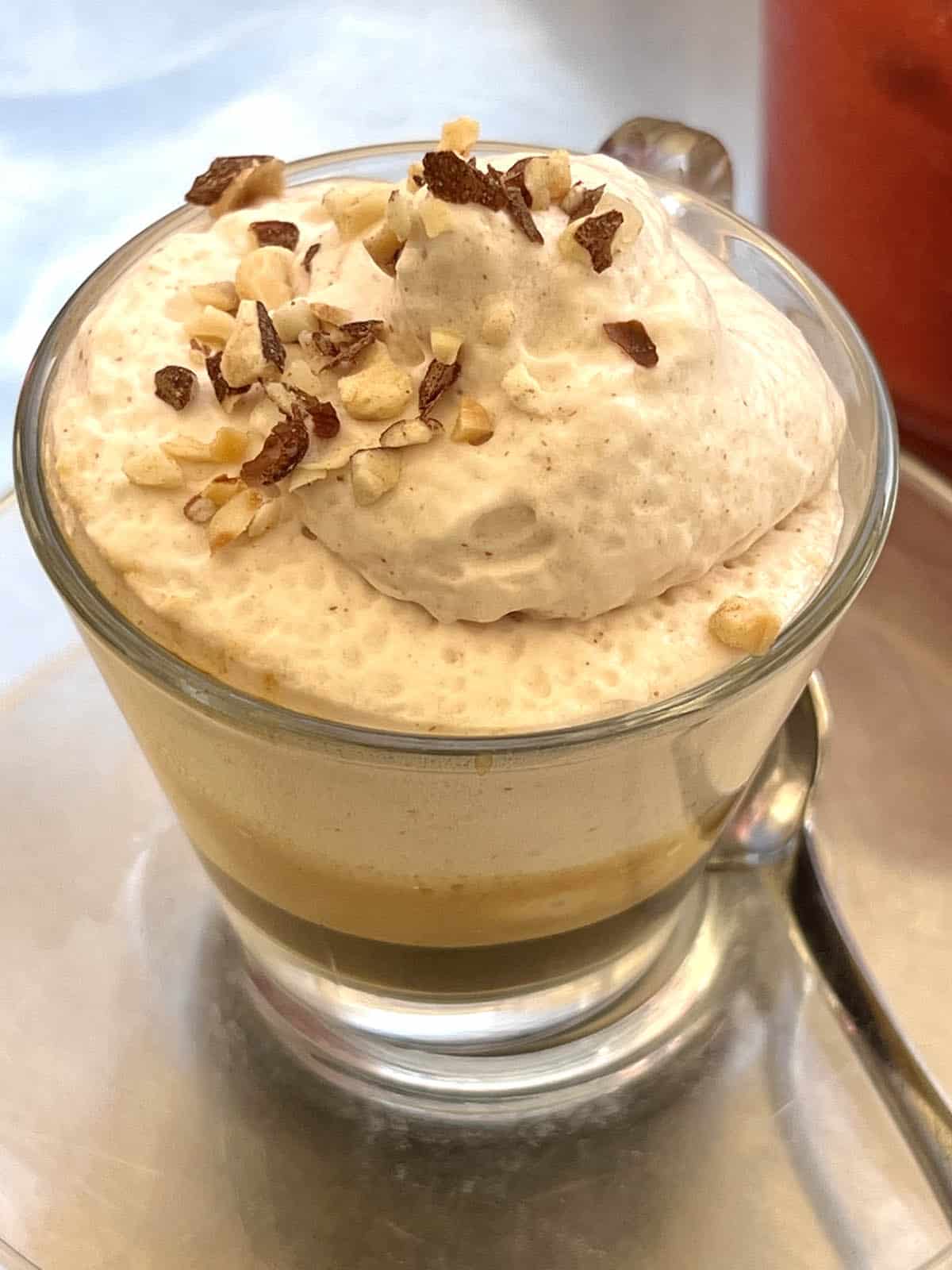 Caffè Costanzo
One of my favourite gelato stops of the trip, Caffè Costanzo offers gluten free brioche for you to enjoy with granita or gelato. It's also more peaceful than Caffè Sicilia and is only a street back.
Putia Del Coppo
This a fried street food shop on the main street of Noto that can make any of their offerings gluten free. We got the tempura vegetables (one was parnsip which I've never had tempura before) as well as panelle and fried ricotta. A delicious and low key lunch stop that has fish options as well.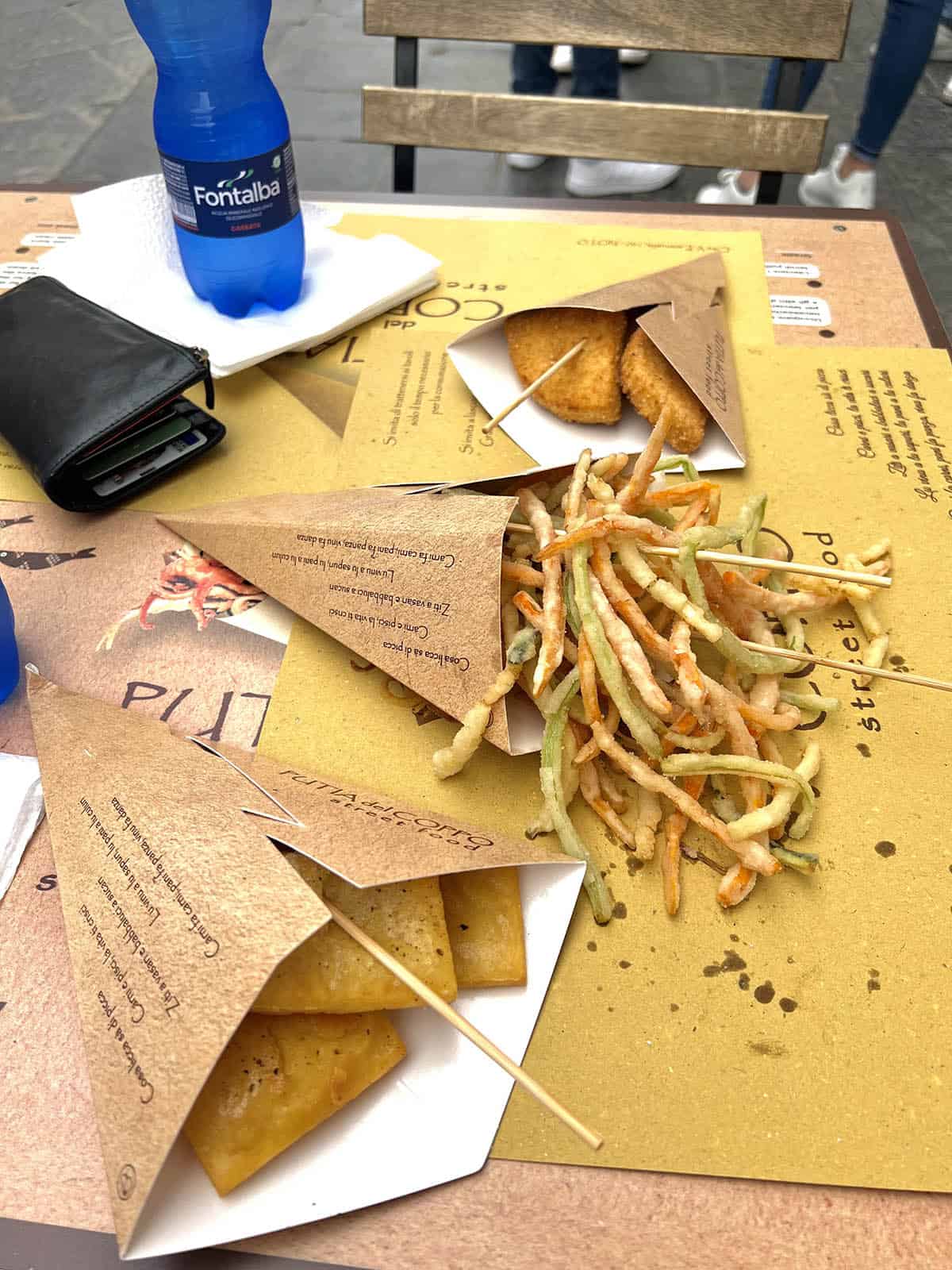 Syracuse/Ortigia
Bar Milano
If I had to choose, I'd say this gluten free pastry was the one of best one I had on my trip (Rome included). It was a cream filled danish that was perfectly moist and chewy with a delicious cremè patissiere filling. I wish I had bought more. This place is out of the way but close enough to the ruins if you're visiting them.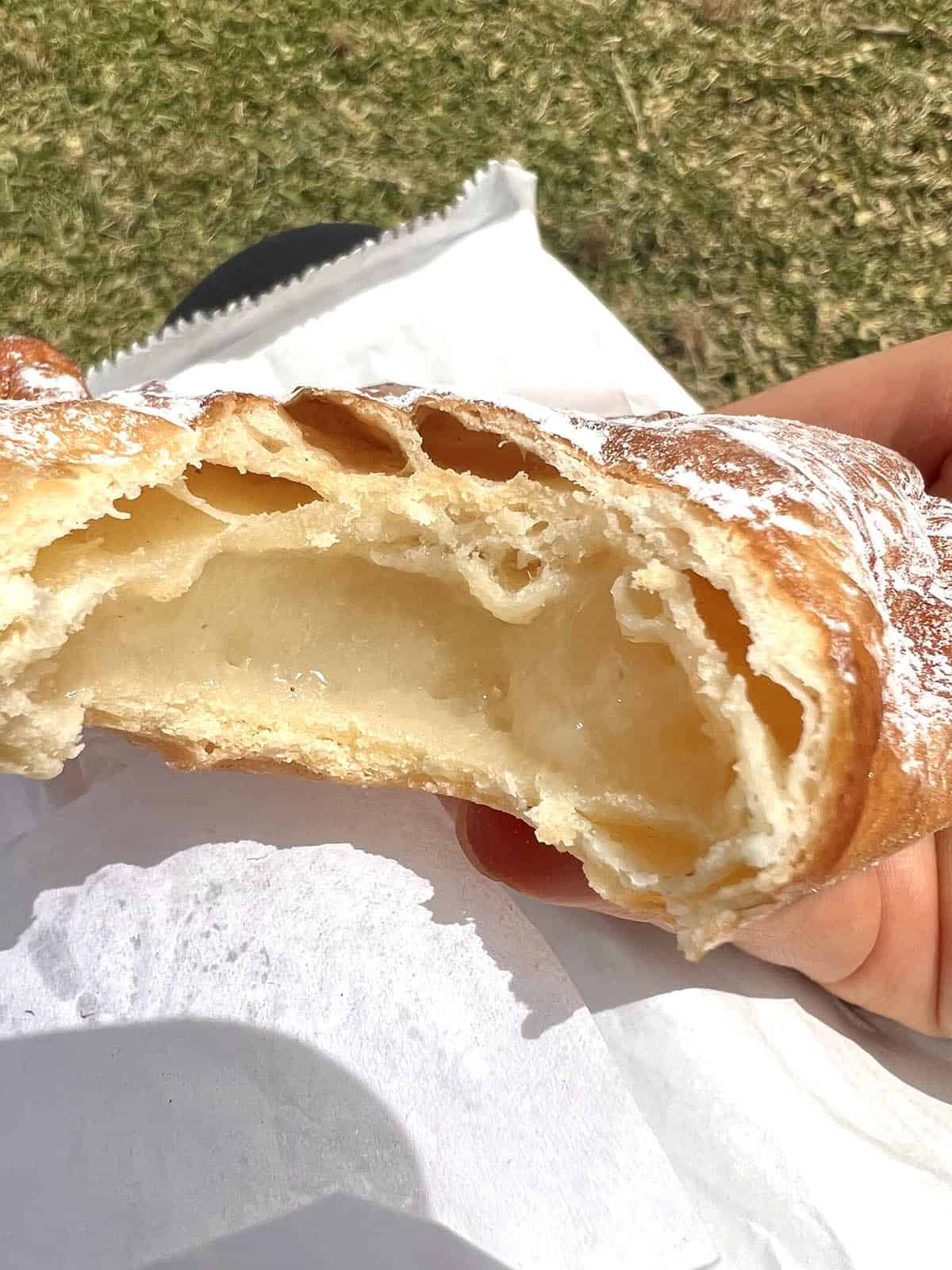 MOON restaurant
MOON is a vegetarian/vegan restaurant in Ortigia that offers gluten free pasta for all their pasta dishes. I had the pasta con le sarde, which was a vegan take on the Sicilian classic. I wish I also had enough time to try the vegan carbonara.
Arancina
I was excited to see this shop in Ortigia because I hadn't been able to try an arancini before this point. All the arancini are gluten free and there are some vegan options as well, which is great. The cost, though, was €8 per arancini (I ordered two before I realised). They are huge, but I felt the price was excessive. A good option if you want to try some arancini or have a lunch on the go, but not cheap.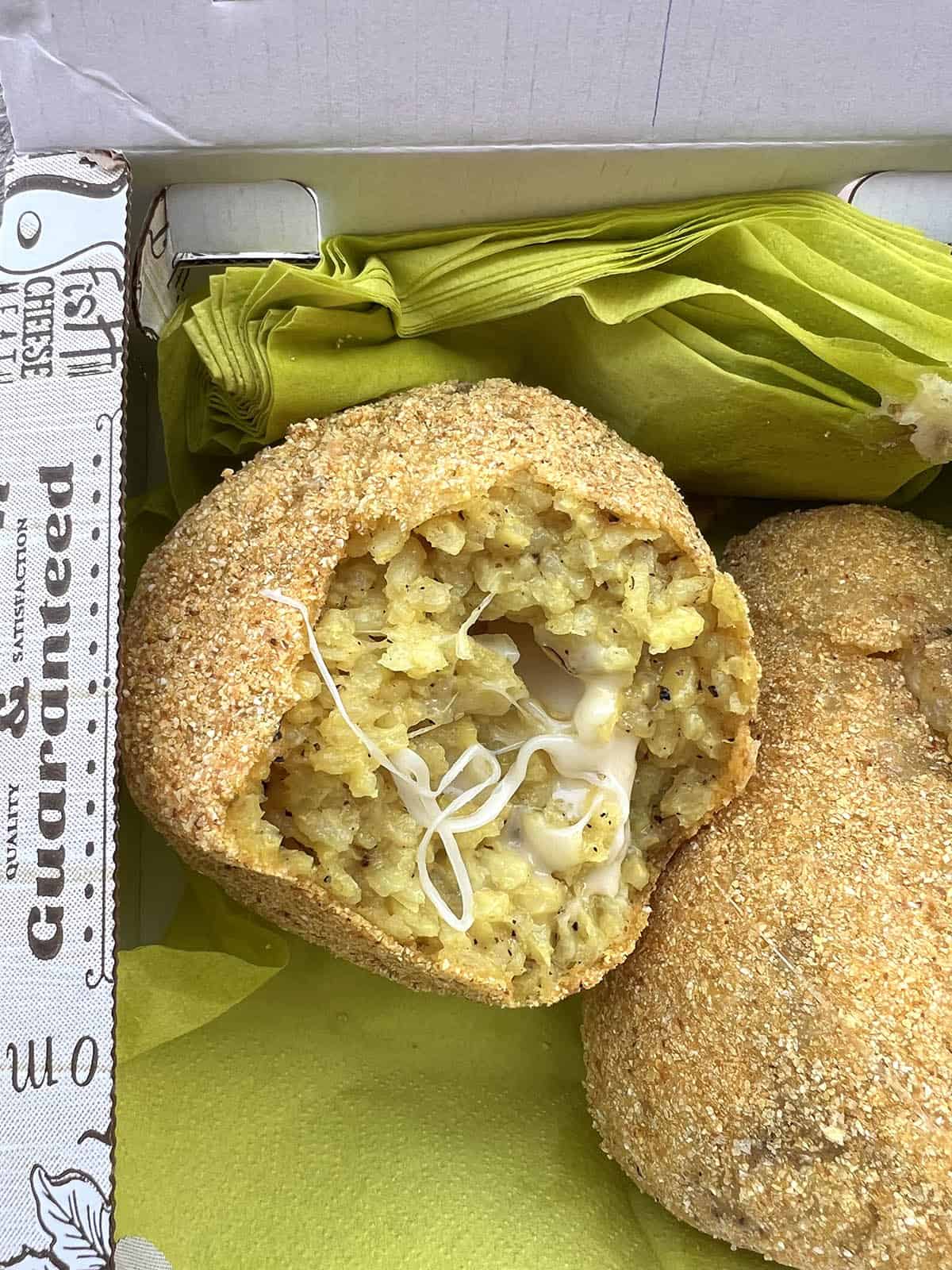 Catania
Artigiani Del Senza Glutine
Another gluten free bakery on the edge of town, so get your walking shoes on. I made the mistake of walking from the fish market, which ended up being a bridge too far in the heat. To compensate for my efforts, though, I bought three things: a tiramisu, a cornetto/croissant and a ricotta stuffed danish. All were delicious. The ricotta filling was sweet and lemon scented which was really nice.
There are also other gluten free bakeries in Catania, but this one was the closest walking distance. We had a car, but I definitely didn't feel up to the challenge of driving in a big city. Driving in Sicily was challenge enough 🙂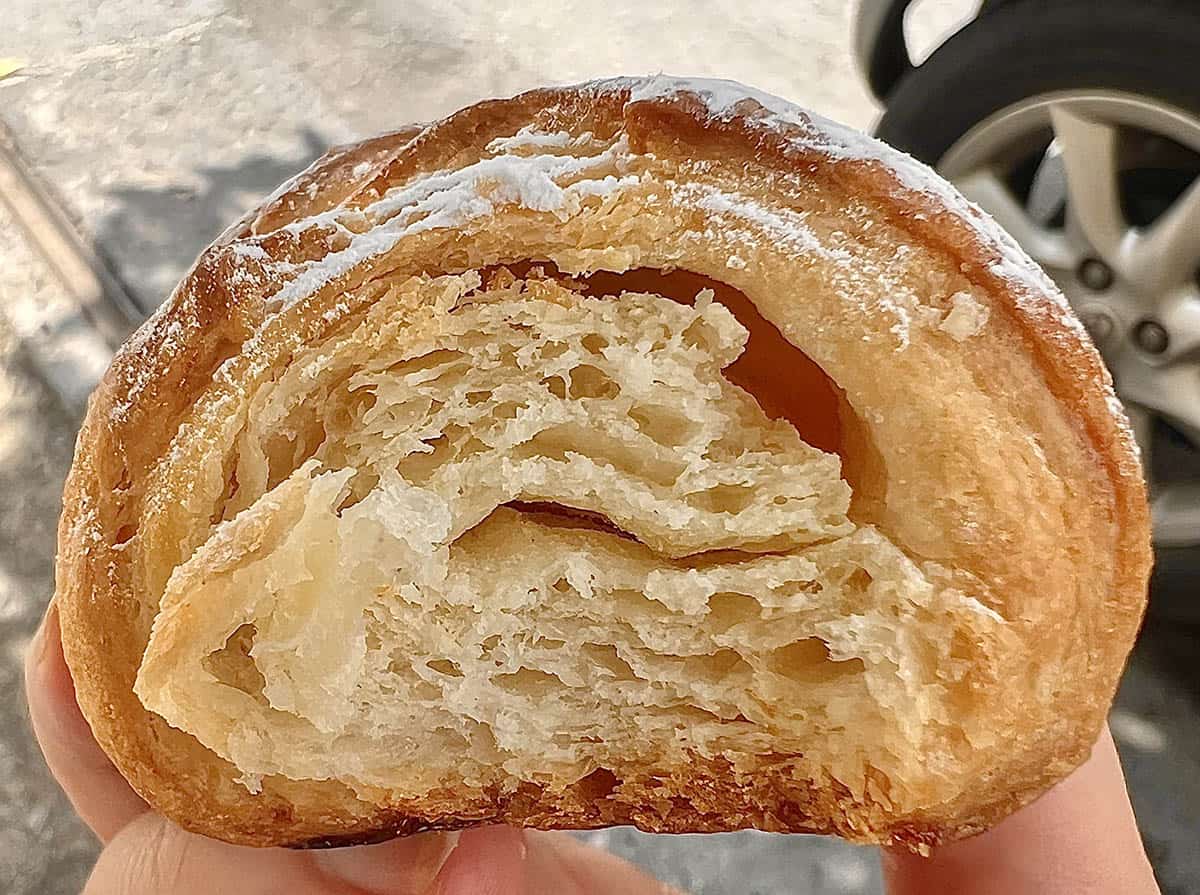 Tips for eating low FODMAP in Sicily
I haven't written a whole post on this topic because it's not something I generally do on holidays. While it's one thing to avoid the fructans in wheat while in Italy, it's another to avoid onion and garlic.
Wherever I am on holidays, I am keen to try the local cuisine and the best restaurants. For me, that is an integral part of the travel experience. I generally try to choose dishes that might be lower in FODMAPs where possible, but I don't go out of my way to ask for low FODMAP alterations. I don't think requesting a dish be made without onion or garlic would go down so well in Italy, just between you and I.
Another thing I often find is that my symptoms are less severe while on holidays. I think this demonstrates that there is a stress component to my dietary issues (which might not be the case for you).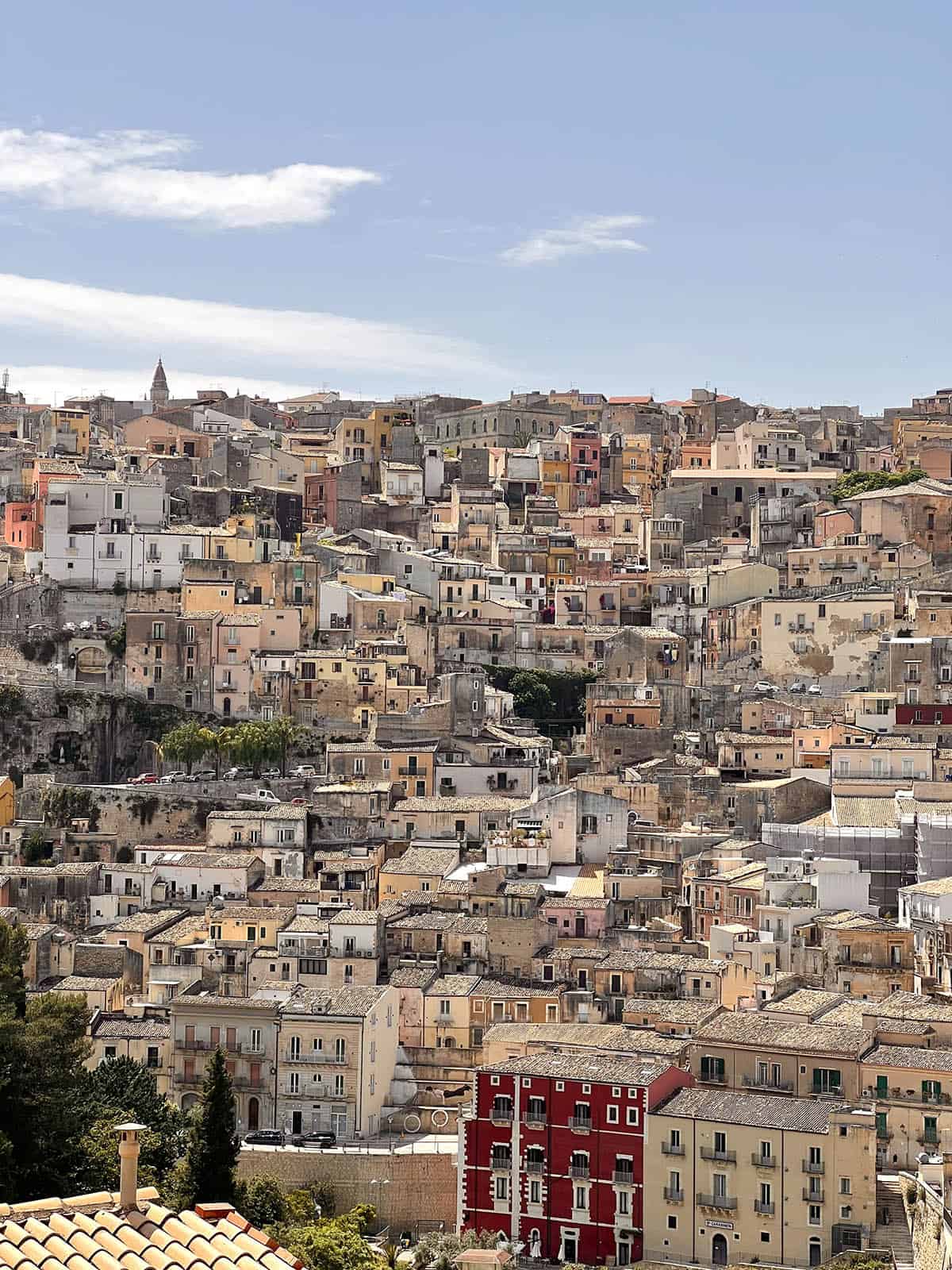 Tips for low FODMAP eating in Sicily
Bringing some low FODMAP snacks from home (and buying some blueberries from the market) is always a good idea.
I ate a lot of grilled swordfish (pesce spada) which came simply grilled with a wedge of lemon. This was a great low FODMAP dish that filled me up and left me symptom free. If you eat meat or seafood, chances are you'll be able to find something that works for you.
The salads were generally basic and onion/garlic free, or contained onion that could easily be picked off.
Pasta dishes like cacio pepe, pasta al limone and carbonara (for the non) veg don't contain any onion or garlic, generally speaking. They also use hard cheese which is very low lactose.
I had a number of eggplant melanzane that didn't give me any symptoms. Whether or not the tomato sauce contains onion or garlic depends on the restaurant, but it's a good gluten free vegetarian starting point.
Lots of gelato were dairy free/vegan, as is granita (flavour dependent).
More Italy and Sicily resources
Tips and tricks for visiting Sicily
Tips for driving in Sicily
Ragusa tips
Ortigia tips
Best gelato in Sicily