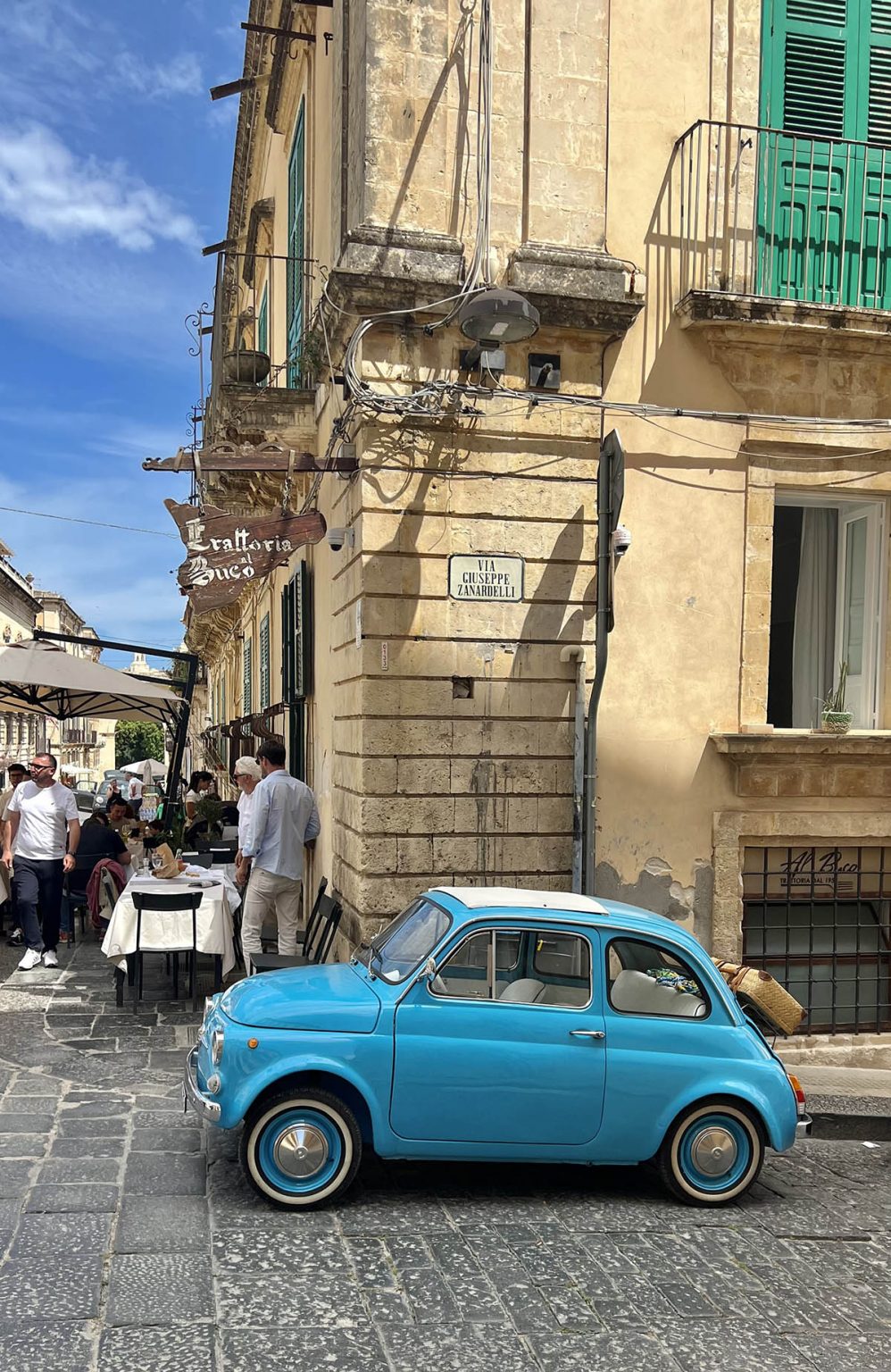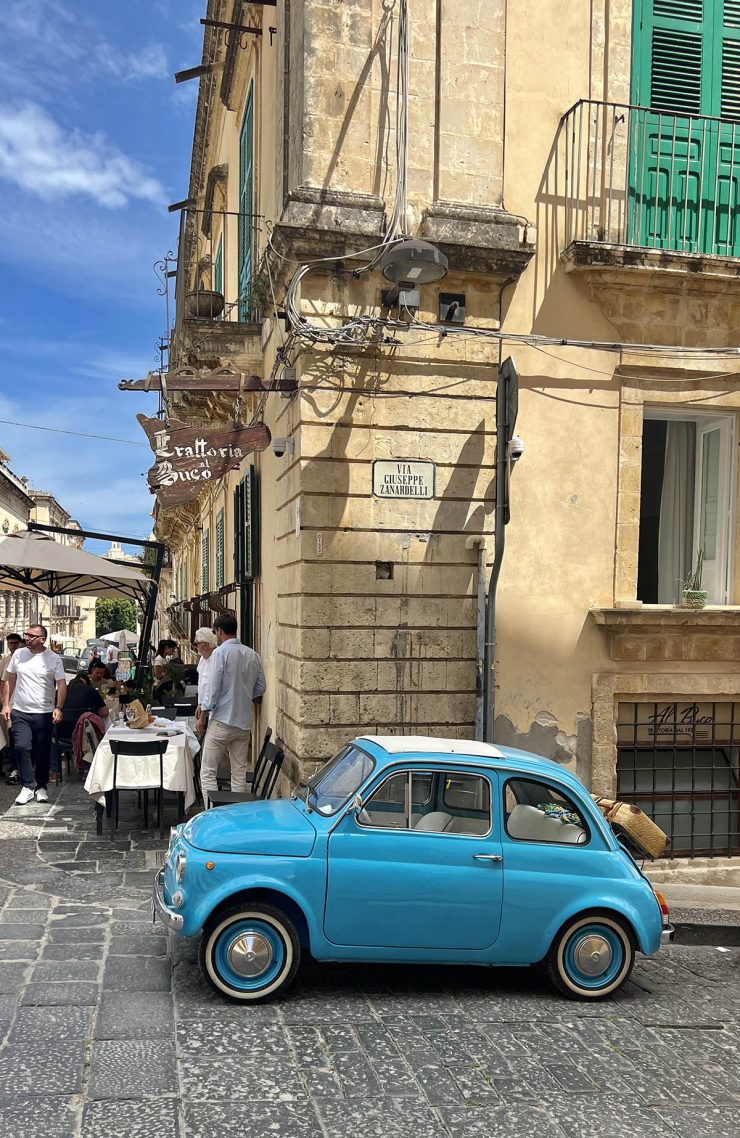 When I was in Sicily recently, one of the most common questions I received was: are you driving? Sicilians roads are known to be rather unique (read: terrifying) so it's an understandable question. Now, with my three weeks of successful driving in Sicily, I thought I'd share my experience and tips for anyone thinking of doing the same.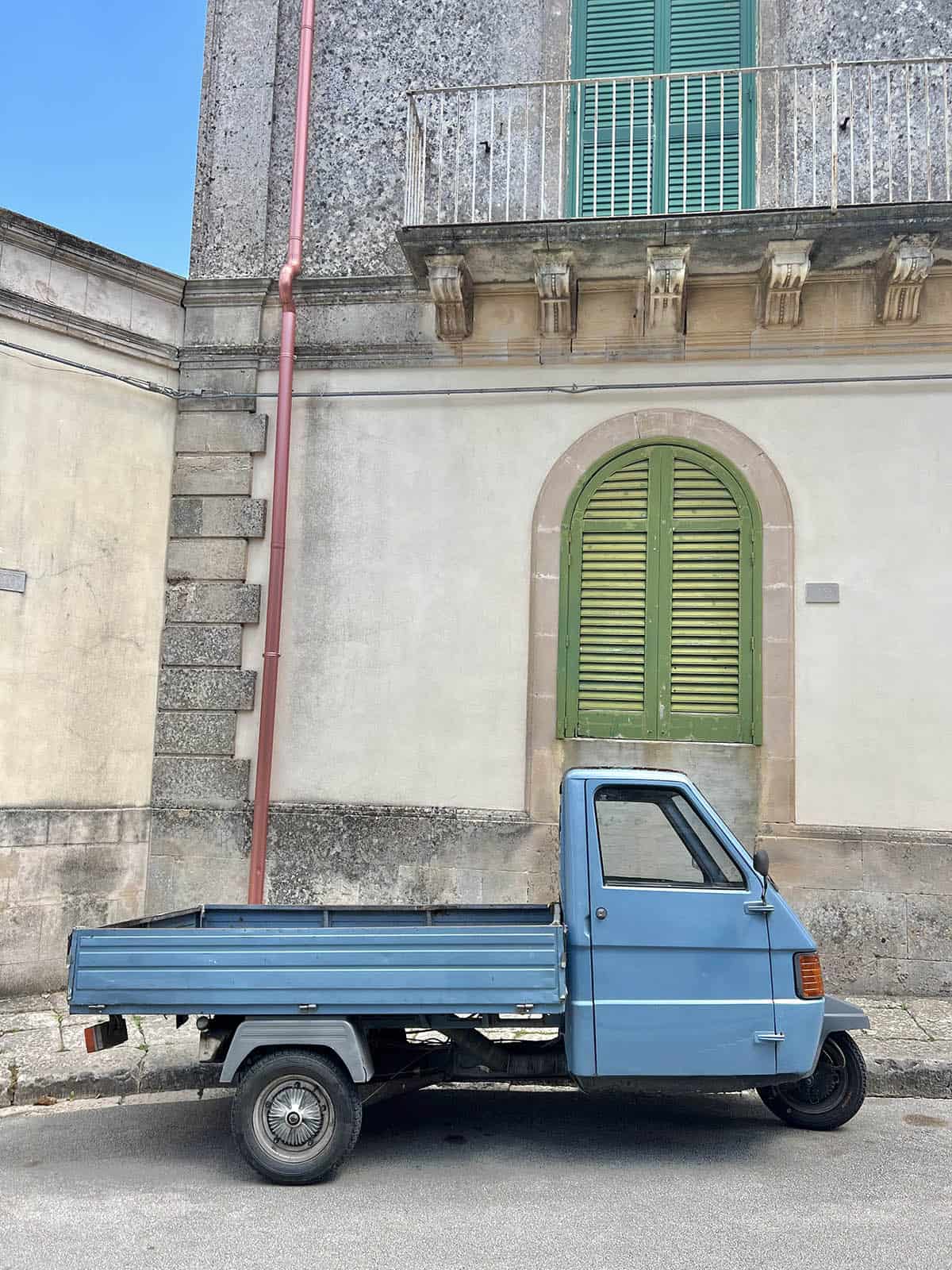 Driving in Sicily
First, a little context. I am Australian and we drive on the left side of the road, while our steering wheel is on the right side of the car. In Sicily, one drives on the right side of the road, and the steering wheel is on the left side of the car. You are already at an advantage if you drive in America or most of Europe, because you'll be familiar with the set up.
Luckily for me, I did a bit of driving in the USA last year, so this wasn't my first experience. It definitely takes a bit to get used to (and you might temporarily forget how to drive when you get home) but it's doable. I don't consider myself an excessively skilled driver, and I managed fine. We also ended up with a mid to large hire car (not by choice) and we got it back without a scratch.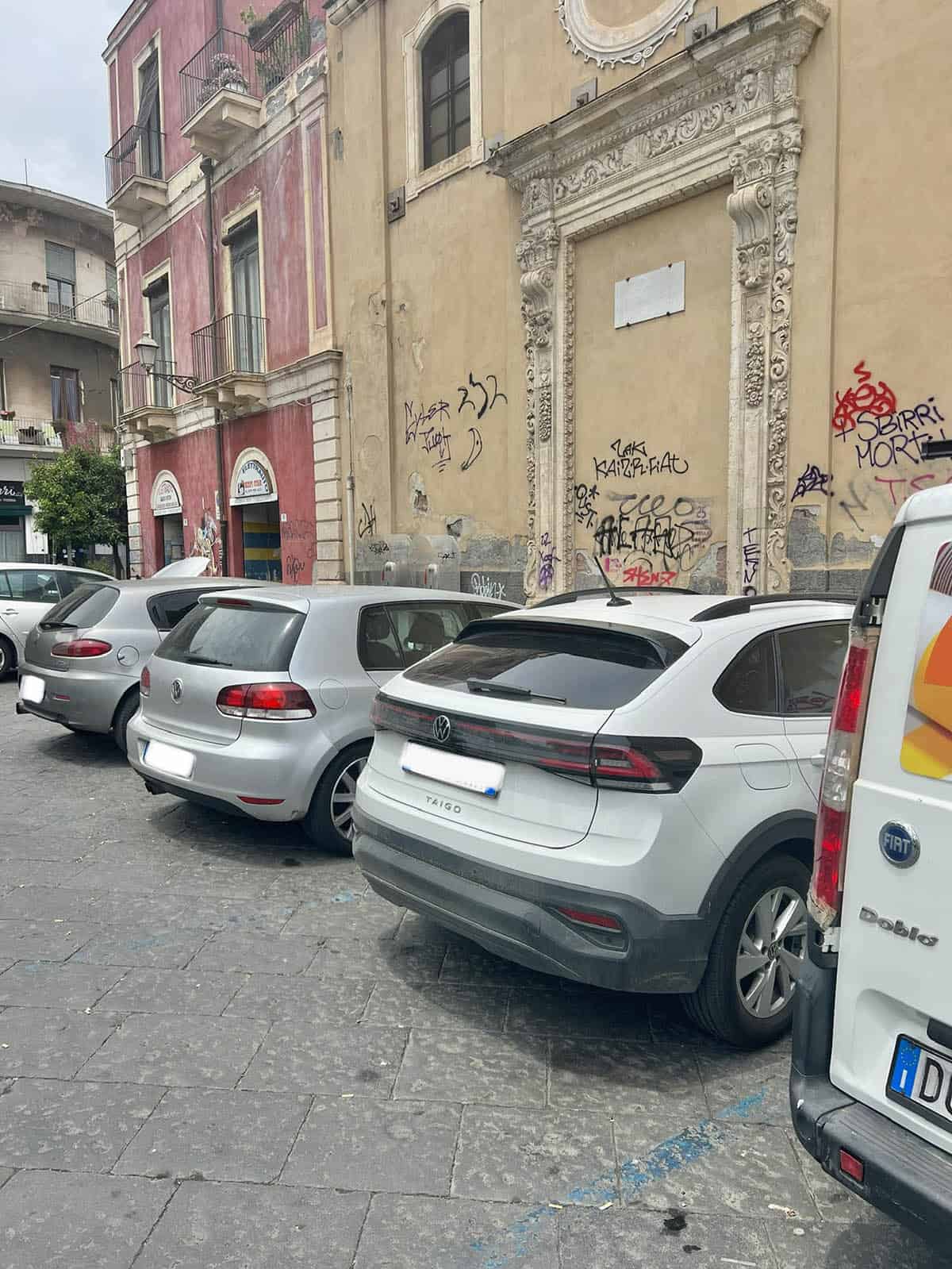 Top tips for driving in Sicily
If you can avoid it, don't drive in Palermo or Catania. After Palermo, we used the car only to drive between cities, not in the cities themselves. Traffic is crazy and stressful, plus there's lots of one way streets and ZTLS (see below). It's much easier to walk once you're in a city.
Look carefully before driving, as Sicilians tend to make up their own rules. They also don't seem keen on using indicators, so keep your eyes peeled.
The rules at a number of roundabouts and intersections seem to be: there are no rules. You need to be a bit aggressive without being rude. Whenever I was uncertain, I would push forward but do it slowly so that the people around had time to react. They normally took it well and people were rarely offended.
EVERYONE was speeding, to the point where I would hold up lines of people while doing the speed limit. According to a bunch of articles I have read, there are lots of speeding cameras on the island. I don't know how the locals get away it, but either way: do the speed limit. Even if you start your own line of exasperated Sicilians in the process.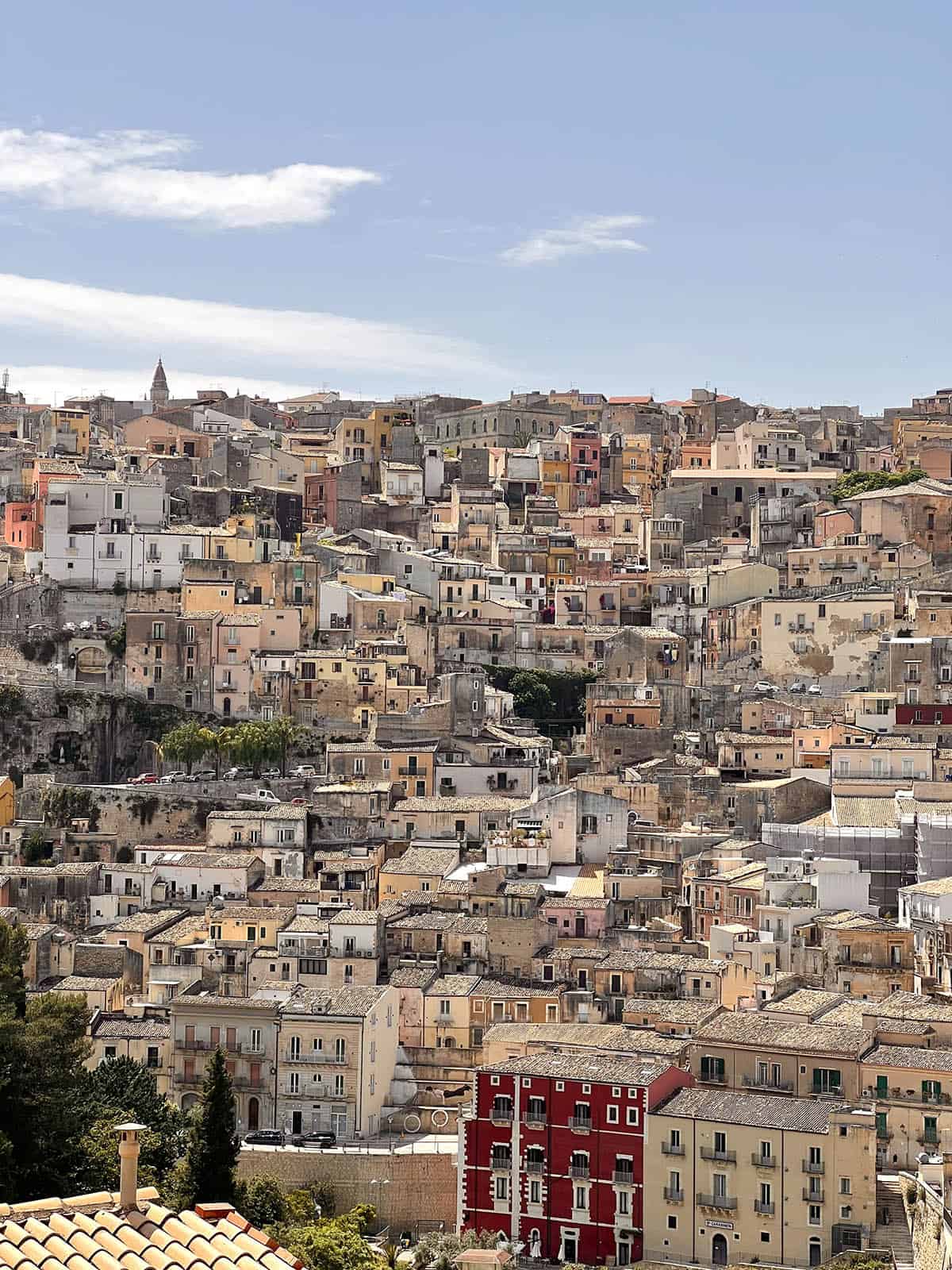 More tips
On that note: take your time and go at your own pace, particularly down tiny little streets. They can honk their horn all they like – don't let it stress you.
Beeping your own or flashing lights isn't as rude as it is back home. Don't be too offended by it and keep doing whatever you're doing.
Hire a small, automatic car. Automatic is more expensive and harder to find, but I'd say it's more receptive to last second changes, which is often necessary on Sicilian streets.
Having data and a map is incredibly helpful, even if your maps constantly lead you down tiny roads. The sign posting isn't great and there's not many opportunities to pull over, so you need all the help you can get.
Pay attention to ZTL signs and pull over if you see one. These are limited traffic zones and you will likely cop a fine if you drive through one.
Take EVERYTHING out of your car at night. When you're stopping for lunch, put all bags in the boot (or if they're small, take them with you). I have read that it doesn't take much to pique a thief's interest, particularly in Palermo.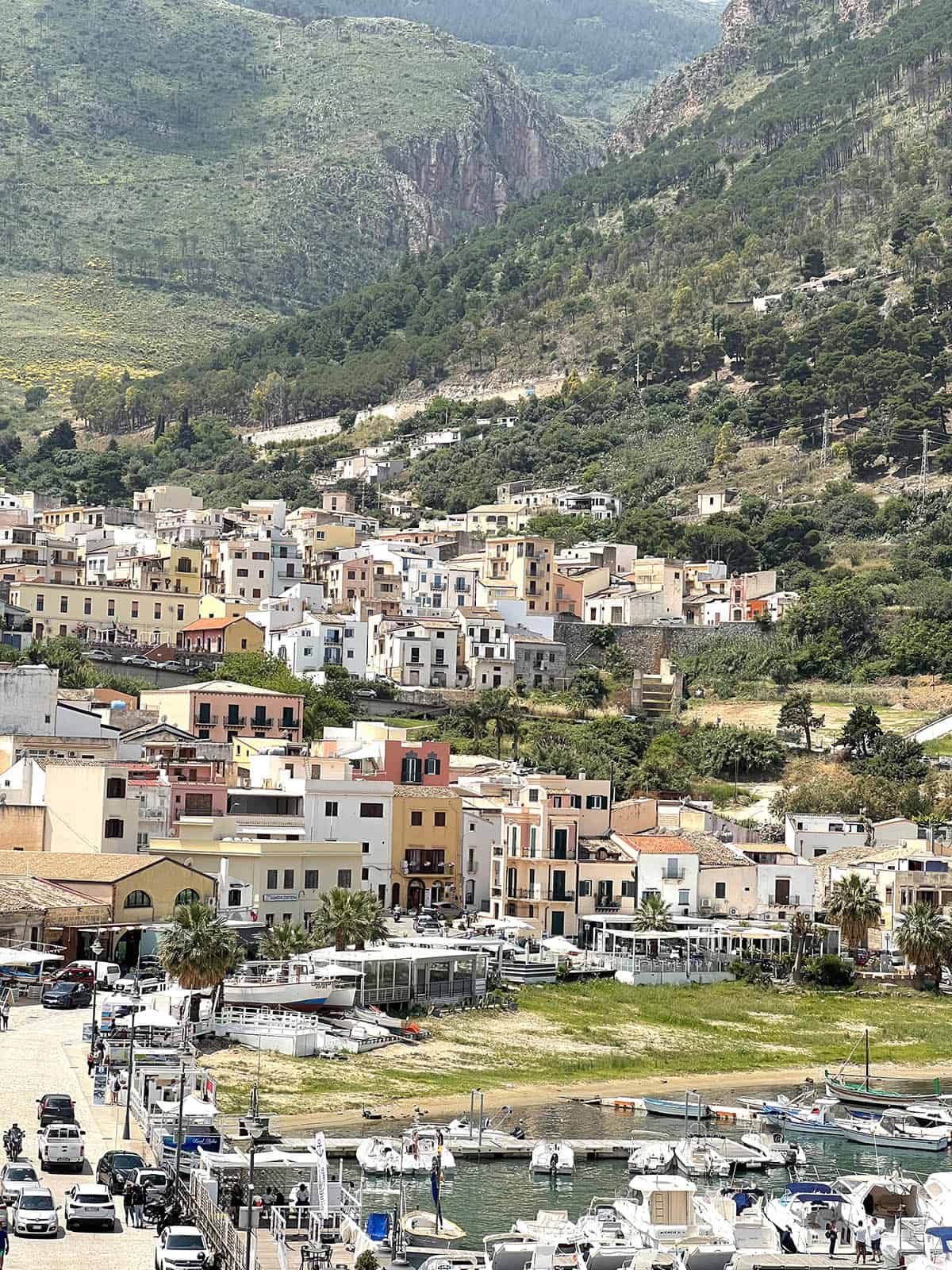 Top tips for hiring a car in Sicily
Most hire car companies in Sicily have scathing reviews online. Tiny streets, surprise sections of un-paved or pot holed roads and Sicilian drivers are a recipe for something, that's for sure. While I was lucky enough to come away unscathed and receive my deposit back, there are some things that I'd suggest will help set you up for a good outcome.
Be prepared. Unlike renting a car in other places where you basically just book and rock up, Sicily has it's own rules. For the company we used, we needed to print off the 'voucher' that was sent after booking. We also needed an international drivers license, regular drivers license and loads of space on the credit card. My International driver's license took about a week to arrive, so a bit of organisation is key.
Which brings me to the next point: at least with the company we used (Noleggiare) they put a deposit hold on my credit card. I don't know if this is linked to the amount of time you rent the car, but for us it was $1200 Australian. Not insignificant. Make sure you're aware of any deposit they will take ahead of time and factor it into your budget. They only release it at the end.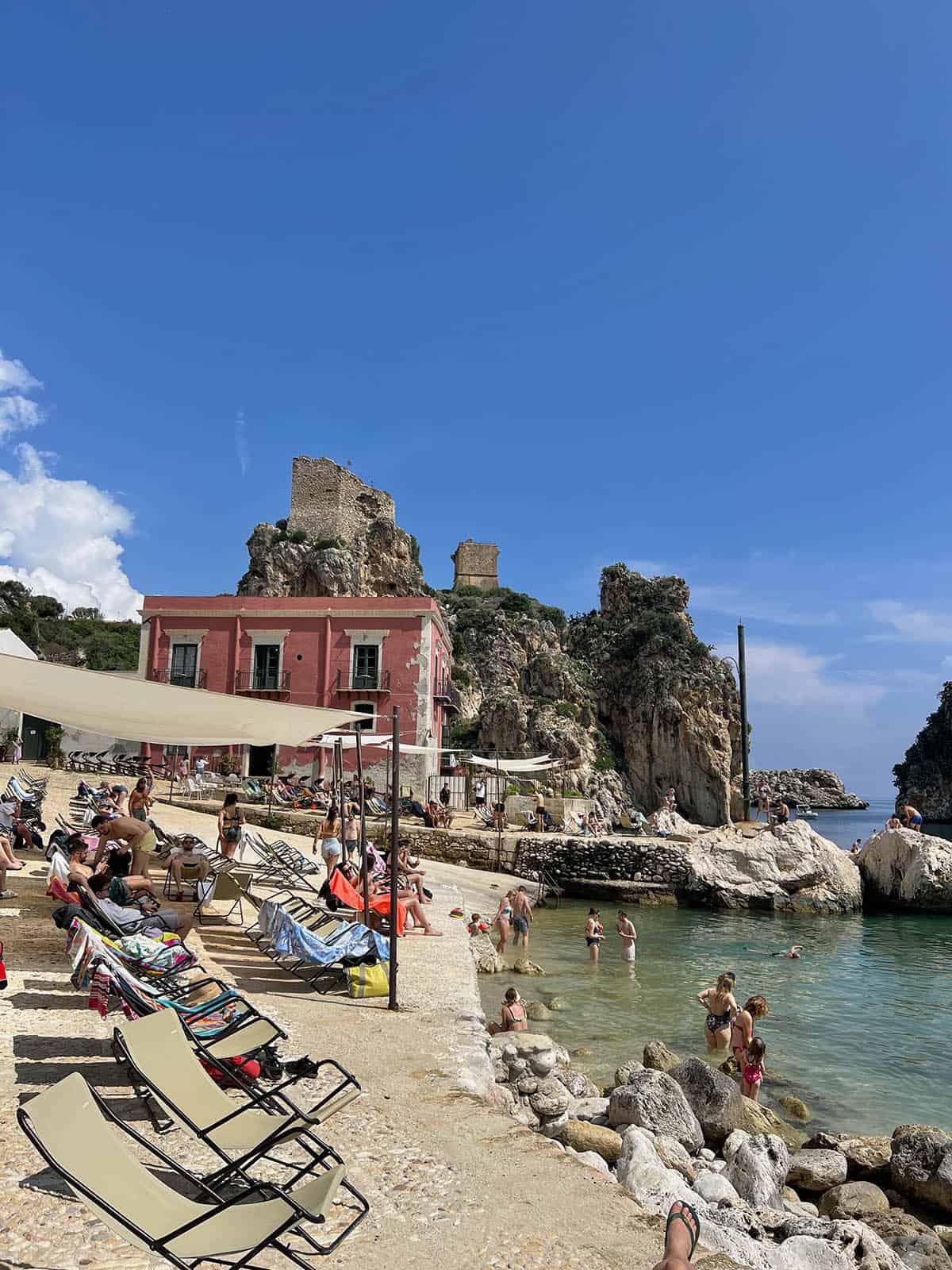 More tips
Make sure you clarify the car is automatic if need be before taking the keys. It's not unheard of to be presented with a manual.
Be aware that you need to pay more for two drivers. With our rental company it was €10 per day.
Take lots of photos of the car when you've picked it up and when you return it. This includes under the car (awkward but possible) and in the wheel wells, as well as the petrol gauge and mileage. Point out any dints before you take the car, and don't be afraid to take your time.
Make sure to document the time you dropped the car off. Whether this is a photo of the time in the car, a parking stub, whatever. I've heard stories of people being charged a late fee when they returned it on time, so better to be safe than sorry.
Be aware of what insurance you have bought before you get to the desk. They tried to get us to buy €600 of extra insurance, but we knew we were already covered.
Do buy insurance, though. Just make sure you don't double up.
Another thing they tried was to offer us a new car for €10 extra a day. We said no but still ended up with a new car, so I suspect this was just a little trick for some extra money.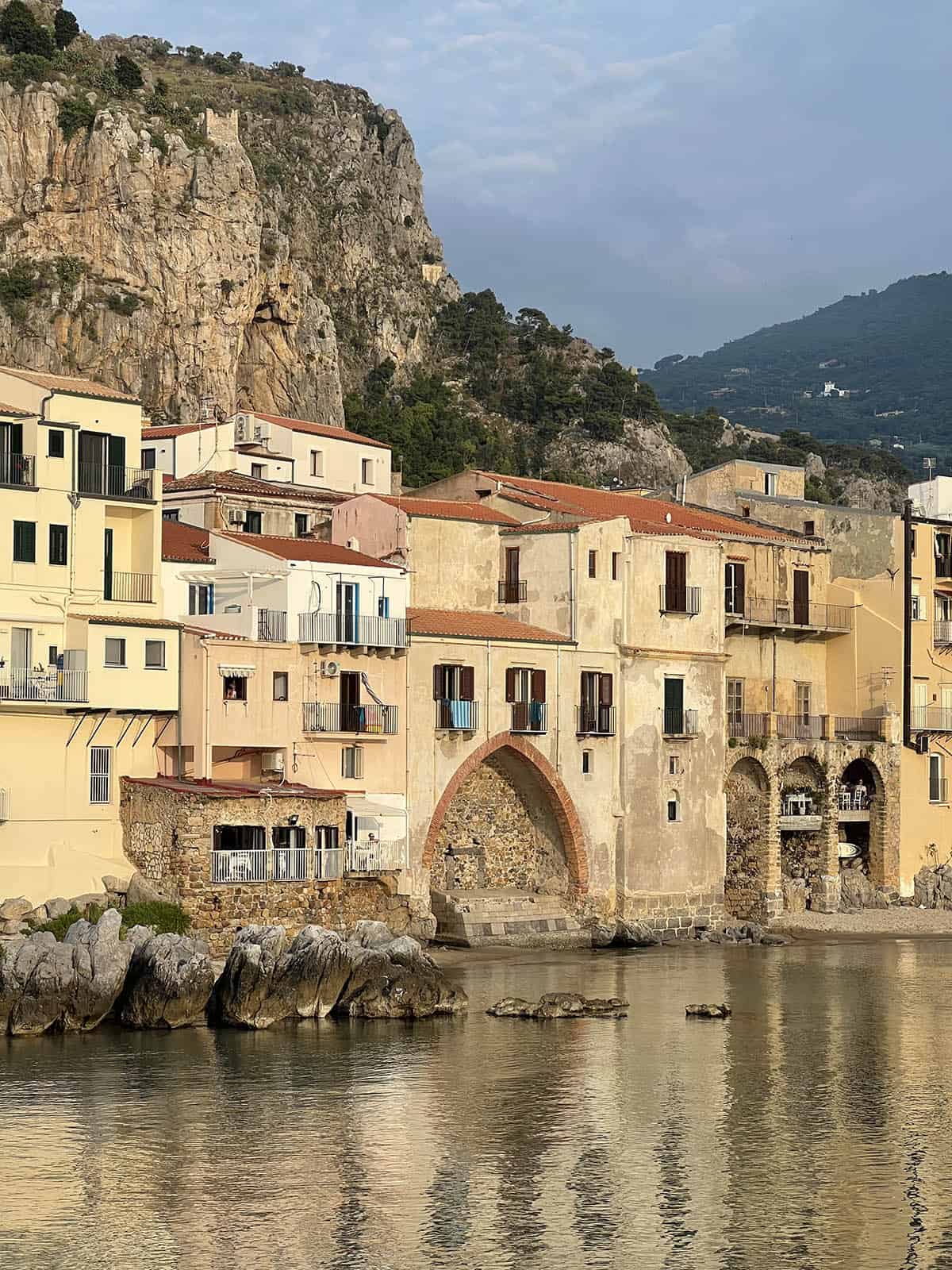 What is a ZTL?
A ZTL is a limited traffic zone. These are normally in historic centres which, as you may have guessed, contain historic attractions that need to be protected from excessive wear and tear. Further, these are places where roads are thin and not designed for cars and there is lots of tourist foot traffic. The ZTL signs are subtle when you're focused on the road, which makes it all the more important to keep an eye out.
ZTLs, as far as I can ascertain, can be for certain days or months of the year, year round, or subject to change. There's no one way that they operate, which makes them even harder to understand.
If you encounter a ZTL: stop and do a u-turn (easier said than done in Sicily, I know). Driving through one (as I accidentally did) will likely result in a fine (I'll update the post if/when mine arrives). Check with your air bnb/ hotel before you set off to ensure you don't accidentally drive through a ZTL.
While you're at it, check where to park (and ideally choose places to stay with a car park included). Next up, check that neither your hotel or car park are in a ZTL. If they are, ensure the hotel can add your number plate to the list of allowed vehicles for the duration of your stay.
ZTL resources
This website is helpful because you can type in the city you're visiting and it will come up with any ZTL zones, the current rules and whether there are any cameras.
This website helps you understand what each different ZTL sign means.
This website has answered some common questions and also has ZTL maps of other Italian cities (not in Sicily) in case you're travelling onward through Italy.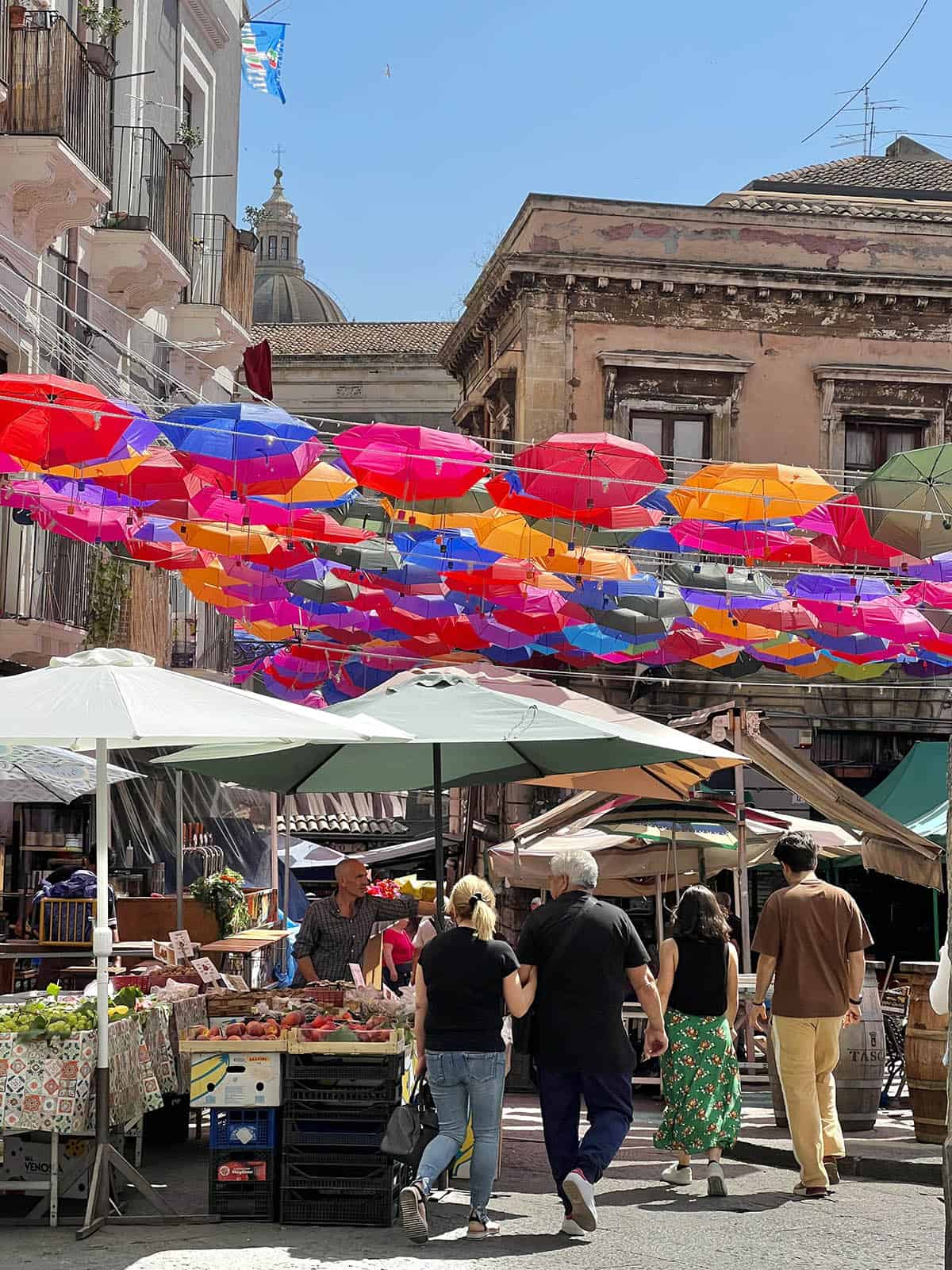 Our itinerary in Sicily
I think this is worth mentioning because it gives me a chance to discuss the type of roads we encountered in various places. Driving in Sicily can range from easy breezy to terrifying, so it's worth noting.
After our stay in Palermo, we caught the train to the airport to pick up our hire car. I'll go into that in a section below, but it's good to have your wits about you and your research done so there are no surprises.
Itinerary
We drove from Palermo to Trapani via the coastal road, which was mostly smooth sailing and large roads. We stayed in Trapani for an afternoon before heading to Scopello, which was a significantly less smooth sail. It was pouring with rain and GPS either took us down a janky country road or that was the only road. Either way, it was character building!
It's worth noting that Scopello has a ZTL, which is a limited zone for cars. They are designed to protect historic centres but GPS won't tell you about it beforehand. I went through it because I didn't understand the significance and the car in front of me had gone through before me. I haven't got a ticket yet, but I'll update the post if I do. If you're coming into Scopello, you need to turn right before the township, loop around past the Tonnara, and come in the back way.
Itinerary part 2
From Scopello we drove to Cefalu via Monreale. Idiot me decided that the mountain route would be more scenic. It was definitely more scenic, but the roads were incredibly thin and windy. The moto GP was on the same road that day as well, which obviously helped my stress immensely 🙂
After we descended from Monreale, the drive to Cefalu was straight forward. Because almost all of historic Cefalu is a ZTL, we had to park our car nearby and get a taxi into town.
From Cefalu, we had a big drive across the island to Agrigento and then on to Ragusa. This was about 5 hours all up, which is a lot for some but nothing outrageous as an Australian. There were a couple of incredibly stressful roads GPS took us on, but on the way down the hill it became a nice big highway.
Agrigento was busy and stressful, and we skipped the Turkish steps because I couldn't bear the thought of driving back through the city. From Agrigento to Ragusa was smooth sailing, but Ragusa itself (we stayed at the bottom of Ragusa Superior) was terrifying. I don't recommend getting your car out unless you desperately need it whilst in Ragusa.
Next up, Ragusa to Noto via Modica. All in all, this was an uneventful drive aside from getting into Noto. The streets were very narrow en route to our accomodation, and I had no choice but to reverse park (something I had adamantly refused to do beforehand).
Itinerary part 3
Noto to Ortigia was a cruisy drive, but getting into Ortigia was a bit rough. A van parked in the way of the car and I amassed a crowd behind me while waiting for it to move, which was very stressful given all the horns going. Turns out they were beeping for him to come out and move his van, but nontheless!
The last leg of our journey was Ortigia to Catania. Ortigia felt easier to leave than to arrive and the drive to Catania was on good main roads. We stayed just to the left of the duomo at the bottom of the city (closest to the airport) so navigating into the city was easy enough. I have heard it's not a great city to drive in, so I recommend parking the car for the duration of your stay.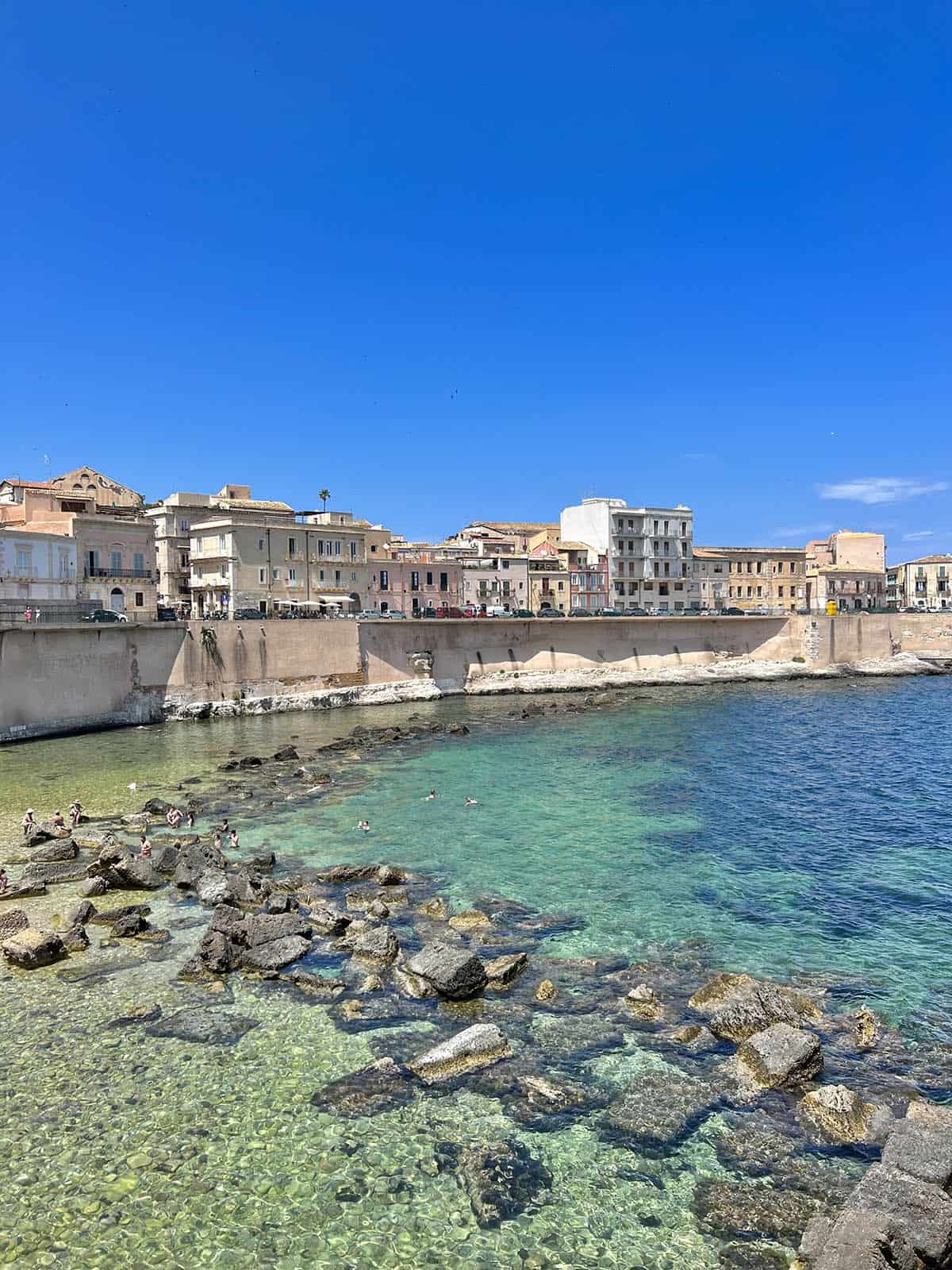 More resources for Italy and Sicily