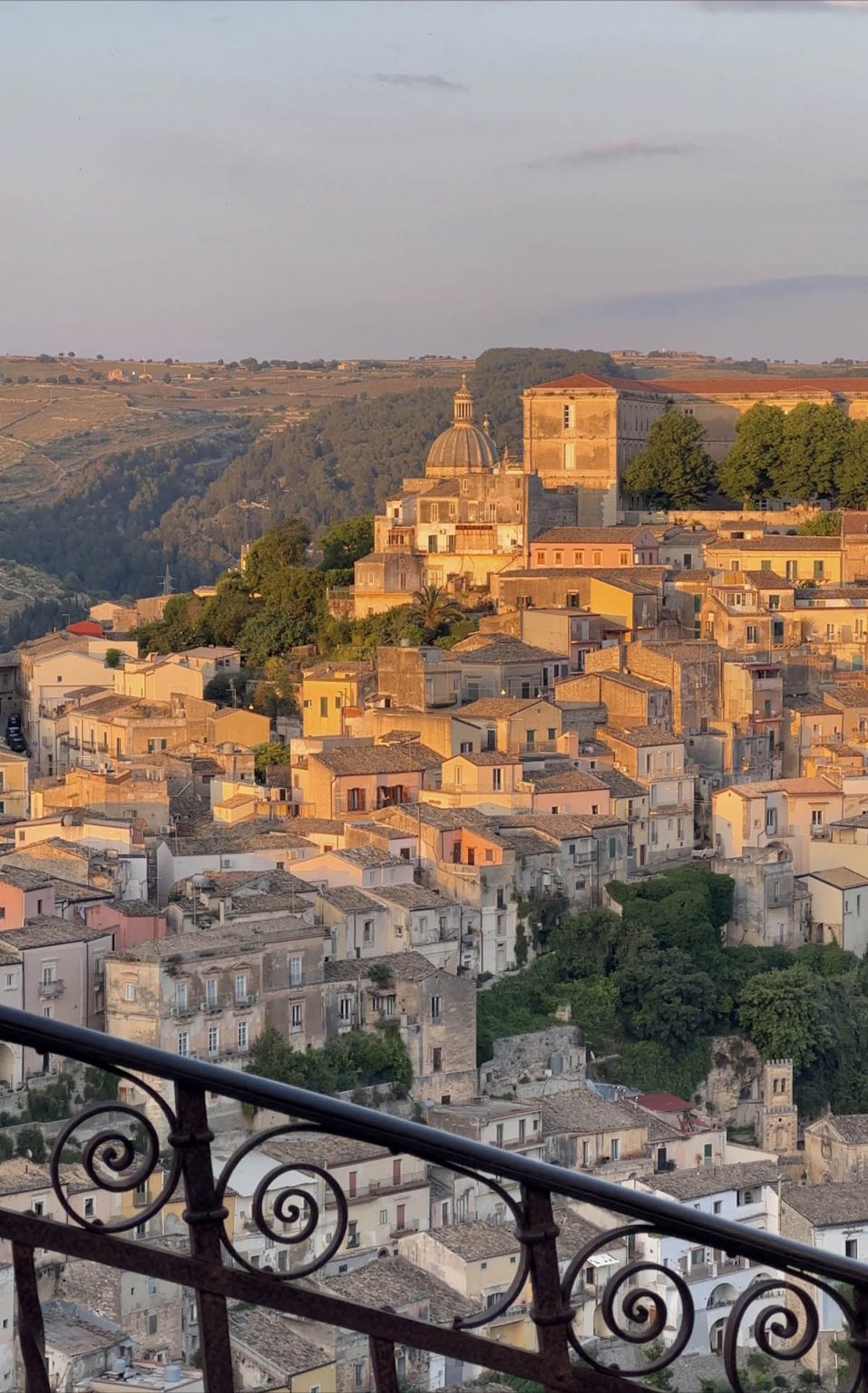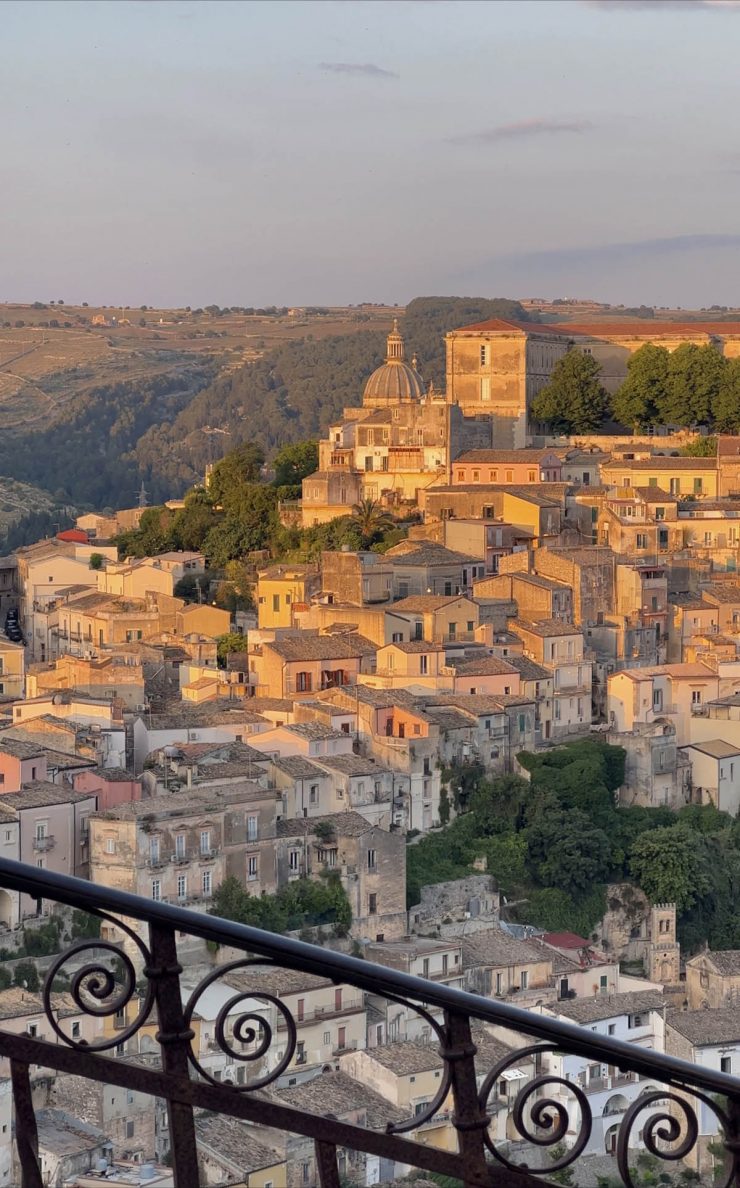 I recently spent two nights in Ragusa, Sicily as part of my wider Sicily trip. I have seen a lot of beautiful places in my time, but Ragusa really was something else entirely. I'd count it as one of the most uniquely beautiful places I have been thus far. If you're reading this, you're hopefully in the process of planning your own trip to Ragusa. I hope these tips and suggestions help you experience the best of this stunning city.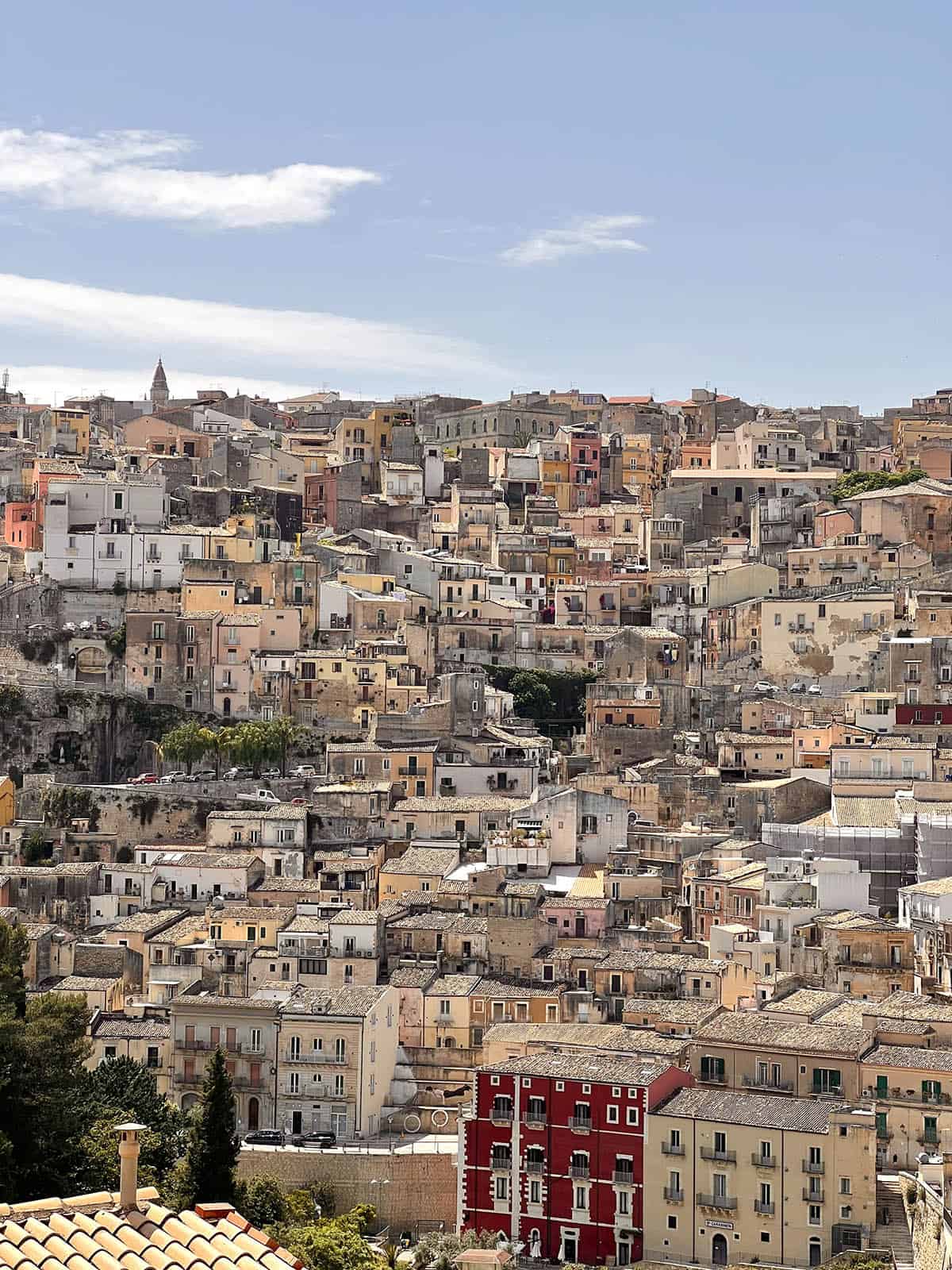 Ragusa Sicily
Ragusa is a stunning UNESCO heritage recognised city in Sicily, Italy. The closest airport to Ragusa is Catania airport, which is about a 90 minute drive from Ragusa.
Ragusa is split into two distinct parts, although it feels like more when you're walking the town. Ragusa Superior is at the top of the hill and Ragusa Ibla is down at the bottom. You can see Ragusa Superior's skyline from Ragusa Ibla, and you look down onto beautiful Ragusa Ibla from Ragusa Superior.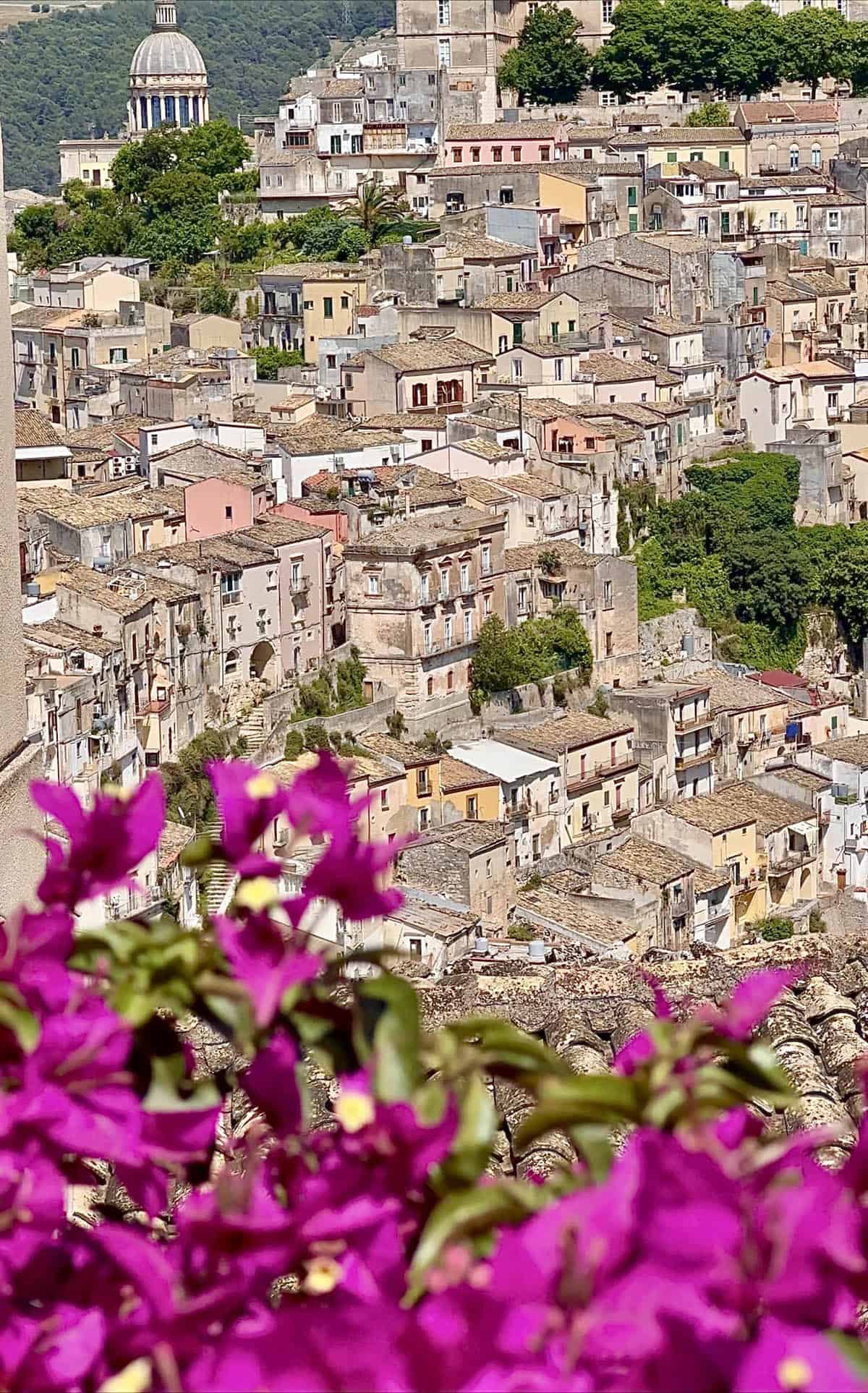 Where to stay in Ragusa
This depends on a few things, including how much time you have and if you have a rental car. We stayed in Ragusa Superior, close to the bottom in Piazza Carmine. This location worked because it was an easy drive out (not an easy drive in because we missed the turn!). I also felt that it was nice to see both parts of town as opposed to only one. Our accomodation also had a car park right out the front, which was great.
Much of Ragusa Ibla (the lower part) is a ZTL (limited traffic zone). This means that you are unlikely to be able to drive straight to your hotel if you stay in Ragusa Ibla. However, a lot of the fine dining and sights are in Ragusa Ibla.
If you're there for a short period, I'd recommend Ragusa Ibla. It's where the main tourist attractions are and most of the fine dining, which Ragusa is known for.
With that said, you'll need to find accomodation that has a place for your car if you have one. Most of Ragusa Ibla is a ZTL so you will not be able to drive right into town.
Ragusa Superior is very cute, but most of the tourist attractions are down a vicious collection of stairs. You will also need to climb them to get back home. Not impossible (I did it) but it is definitely a workout. More than that, it will eat into your day if you're not there long.
With that said, your hotel is more likely to have parking. Further, the view down onto Ragusa Ibla is absolutely stunning and worth any other pitfalls.
If you stay in Ragusa Superior, I'd recommend staying in the blocks between Ragusa Ibla and Piazza of San Giovanni Battisti in Ragusa Superior. This is the ideal spot to walk between the two. Basically, the bottom part of Ragusa Superior.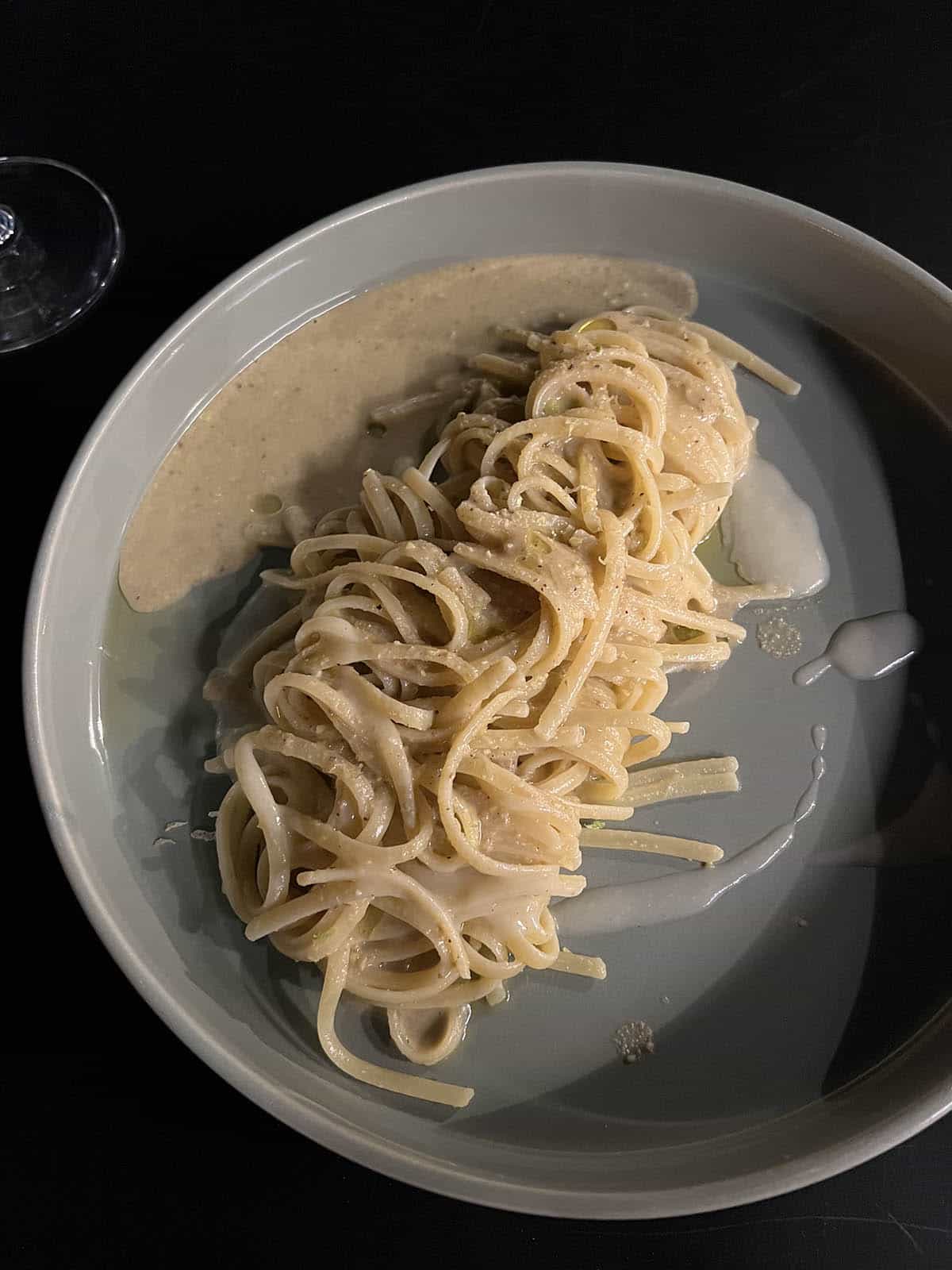 Where to eat and drink in Ragusa Sicily
I figured I would split my list up into Ragusa Ibla and Ragusa Superior so you can choose based on your location.
Ragusa Superior
Caffè Italia was a good spot for coffee, granita and pastries in the morning. It's right by the Duomo in Ragusa Superior so a great place to start the day (good people watching too).
We ate at Giro Di Vite after trawling around for a dinner spot. It was very nice with an easy location and gluten free options as well.
La Taverna Del Lupo was somewhere I really wanted to go but it was fully booked. It comes very highly recommended, so book if you'd like to go.
Al Gradino 284 is a bar where you sit on the stairs overlooking Ragusa Ibla. It's a stunning place to watch the sunset and the cocktails are good, too. The lady who runs the place is so lovely that she almost trumps the gorgeous views.
I had pasta at Scale Del Gusto and it was absolutely lovely. They have gluten free pasta, too.
Ragusa Ibla
Gelato DiVini was my first stop in Ibla and it didn't disappoint. They have experimental flavours like red wine, wild fennel and olive oil, as well as the classics.
I Banchi is a casual lunch and dinner place by Ciccio Sultano, arguably the most famous chef in the area. It has a whole range of different things: cocktails, a takeaway focaccia/arancini counter, pasta, pizza and salads. The menu was far more extensive in person than it is online, and I heard the waiter say that they had gluten free pizza, too.
Duomo Ristorante – Michelin fine dining that is absolutely best booked in advance. I didn't get the chance to go but I would have loved to.
Locanda Don Serafino – another Michelin starred restaurant you should book in advance.
That's A Moro was highly rated and on my list, but I didn't get an opportunity to eat there. Let me know if you have!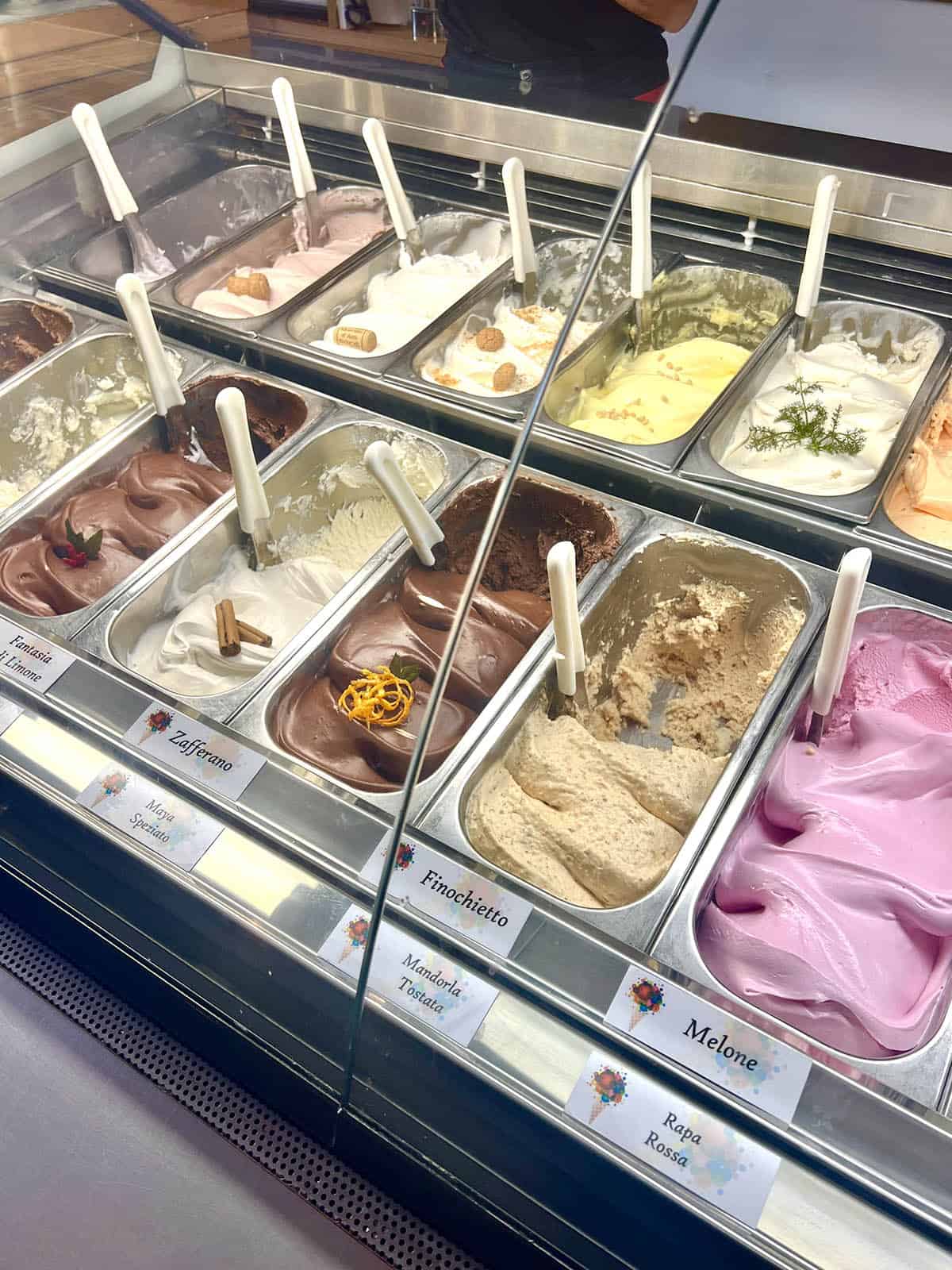 What is the best time to visit Ragusa Sicily?
I can only speak to what I did, which was visit in early June. It was around 26C both days we were there, which was absolutely hot enough. I would have struggled with all the stairs if it had been much hotter. Keep in mind, too, that Ragusa Superior is on a relatively steep hill, so there's no reprieve from exercise.
So, I'd say Spring and Autumn would be my choices (although it would be stunning in Winter too).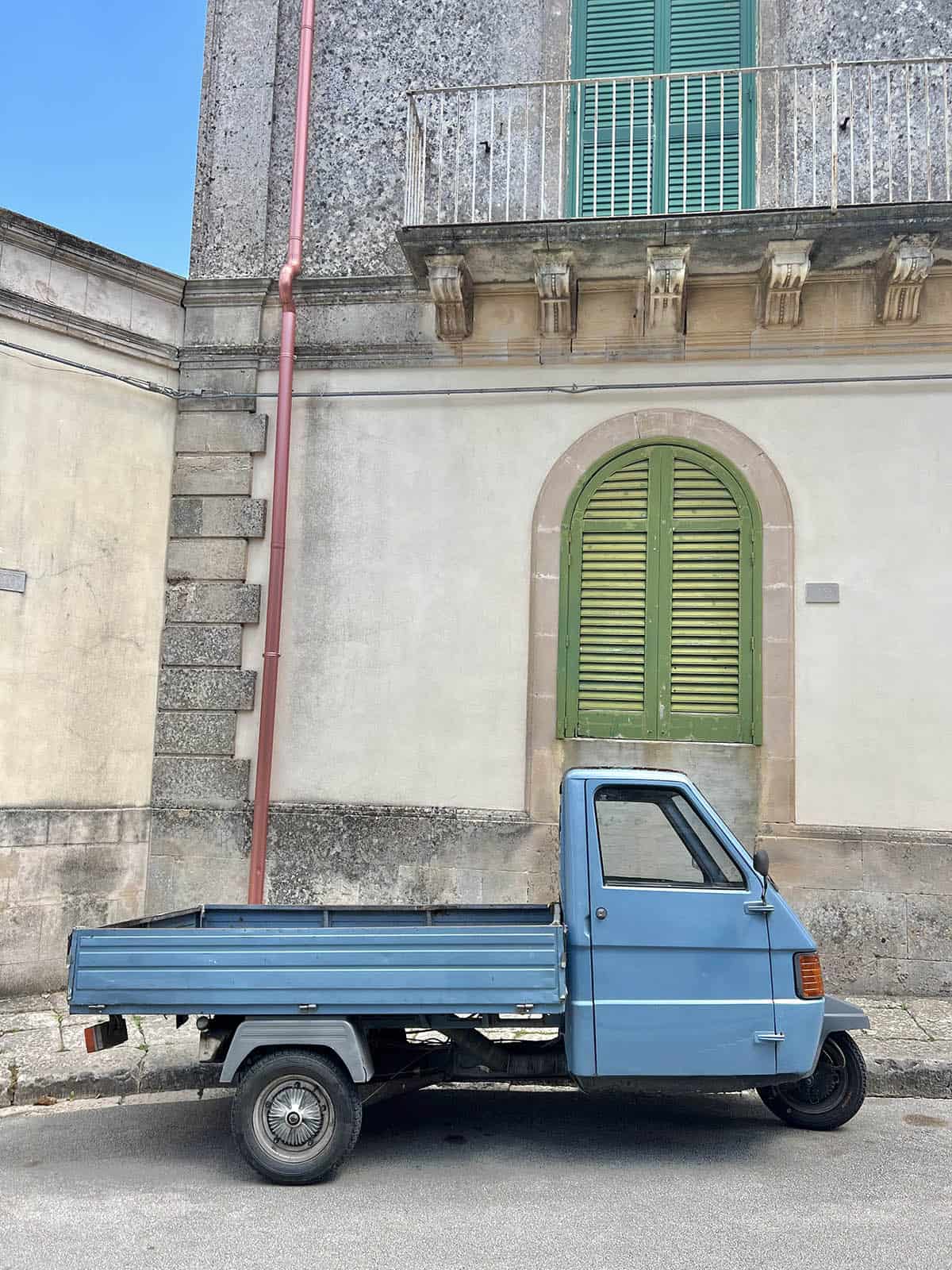 Things to do in Ragusa, Sicily
Wander around town with your mouth agape (it's so beautiful!). Seriously, getting lost in the back streets of both Ragusa Ibla and lower Ragusa Superior was my favourite activity. There's a different view of the city at every turn.
See the view from both perpectives: Ragusa Ibla from Ragusa Superior and vice versa.
Take the Trennino around the Baroque centre of Ragusa Ibla to learn all about the sites and the history.
Visit the Duomo Di San Giorgio, which is really the centrepiece of Ragusa Ibla. It was closed when I went so I'm not sure if you climb the tower.
Giardino Iblei is a beautiful garden at the base of Ragusa Ibla. It is spacious and manicured, and perfect for a breezy rest on a hot day.
Watching the sunset at Al Gradino 284 was a highlight of the whole trip for me. Highly recommend.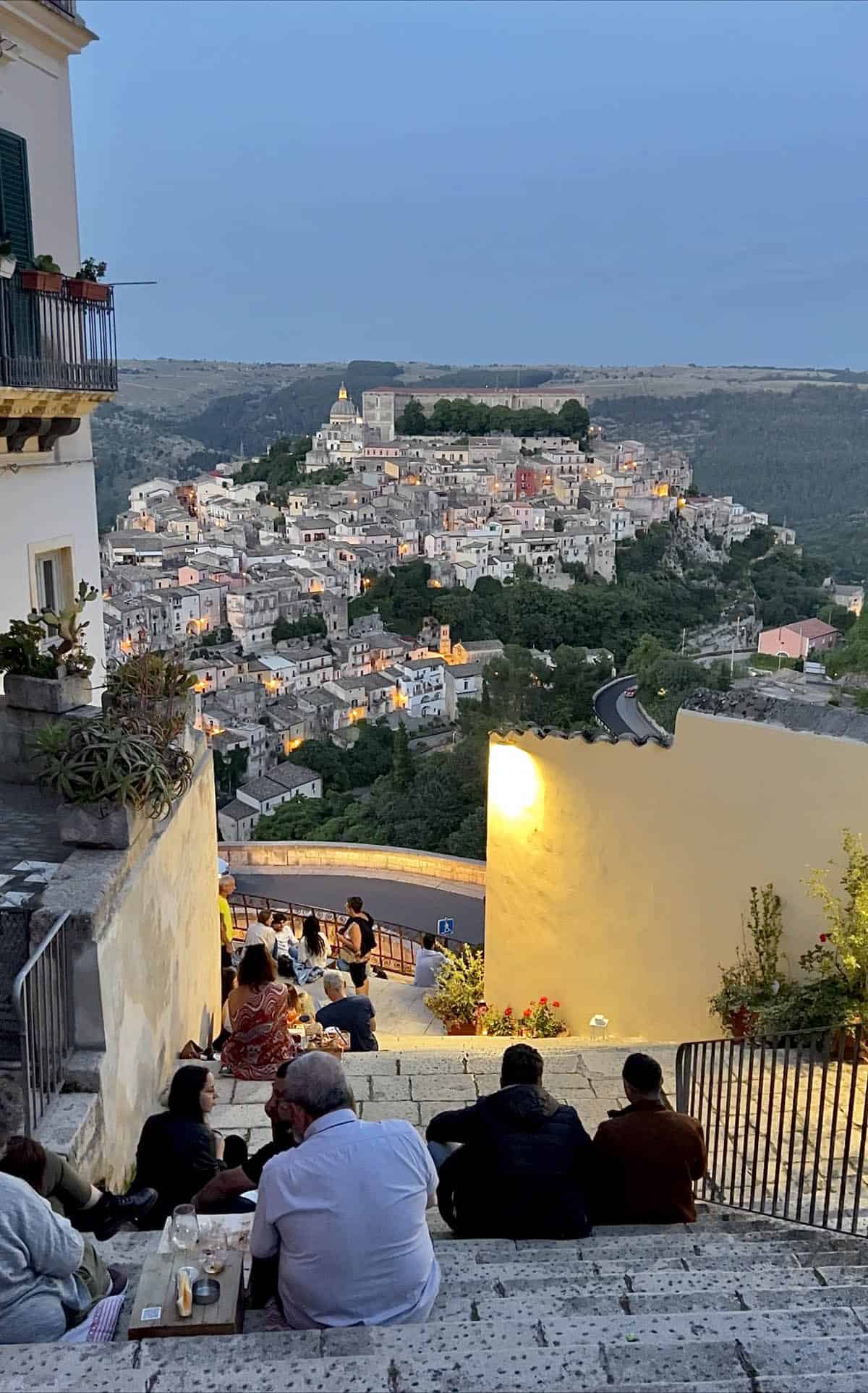 Day trips from Ragusa, Sicily
Ragusa was only about a 20-30 minute drive from Modica, so that makes for an excellent day trip.
Noto was a 1 hour drive which was also mostly easy driving
Lido Di Noto (Noto beach) is 20 minutes on from Noto if you're in the mood for a beach day.
Ragusa to Syracuse is a 1 hour 25 minute drive, which isn't too bad at all. Might I suggest Ortigia?
If you're a bit ambitious, Agrigento is a 2 hour drive away. We drove through Agrigento on our way to Ragusa. It's a bit driving day, but some people like a busy travel schedule. Also, if you're from Australia, 4 hours driving in a day isn't that bad!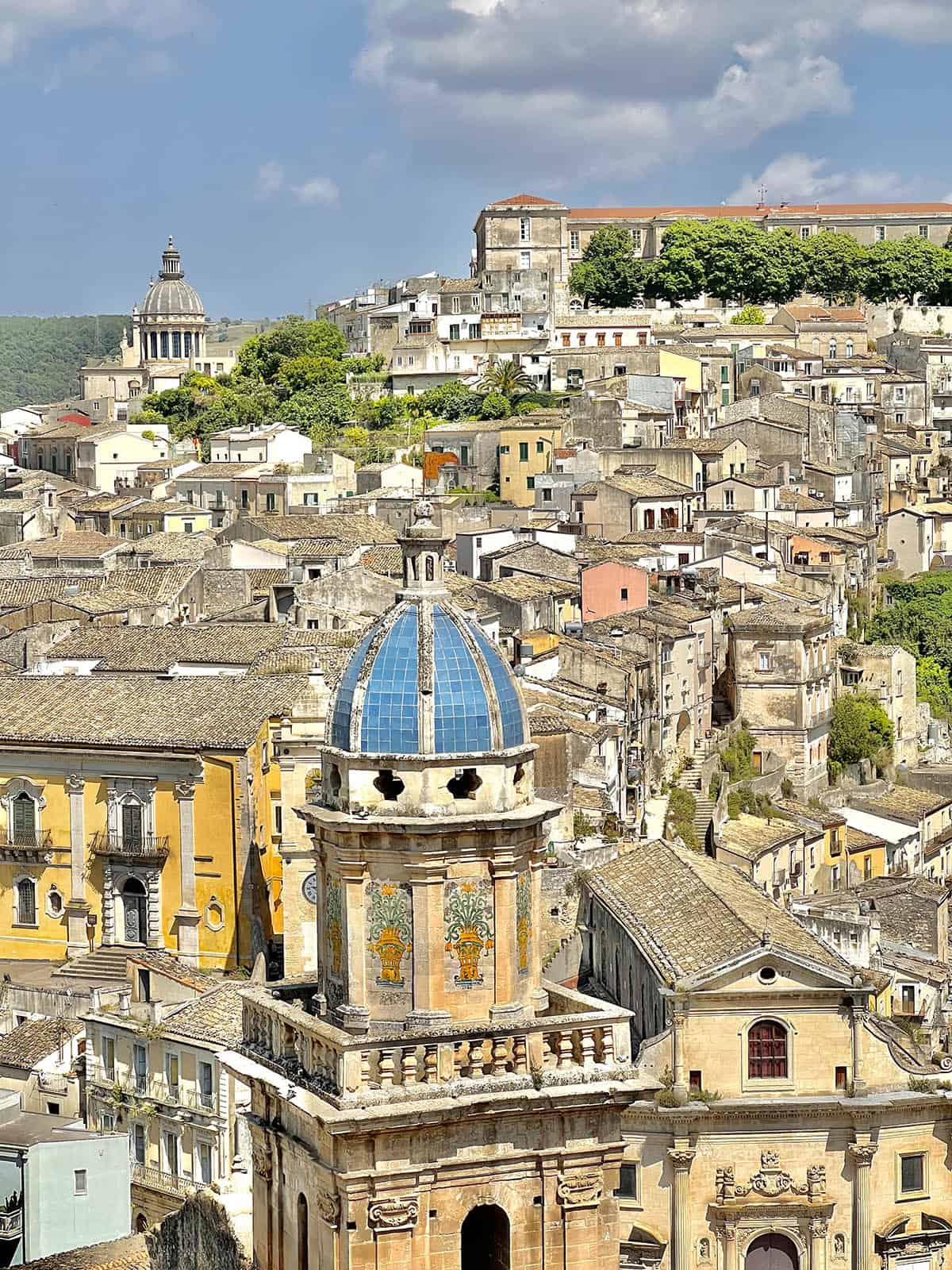 More Sicily resources