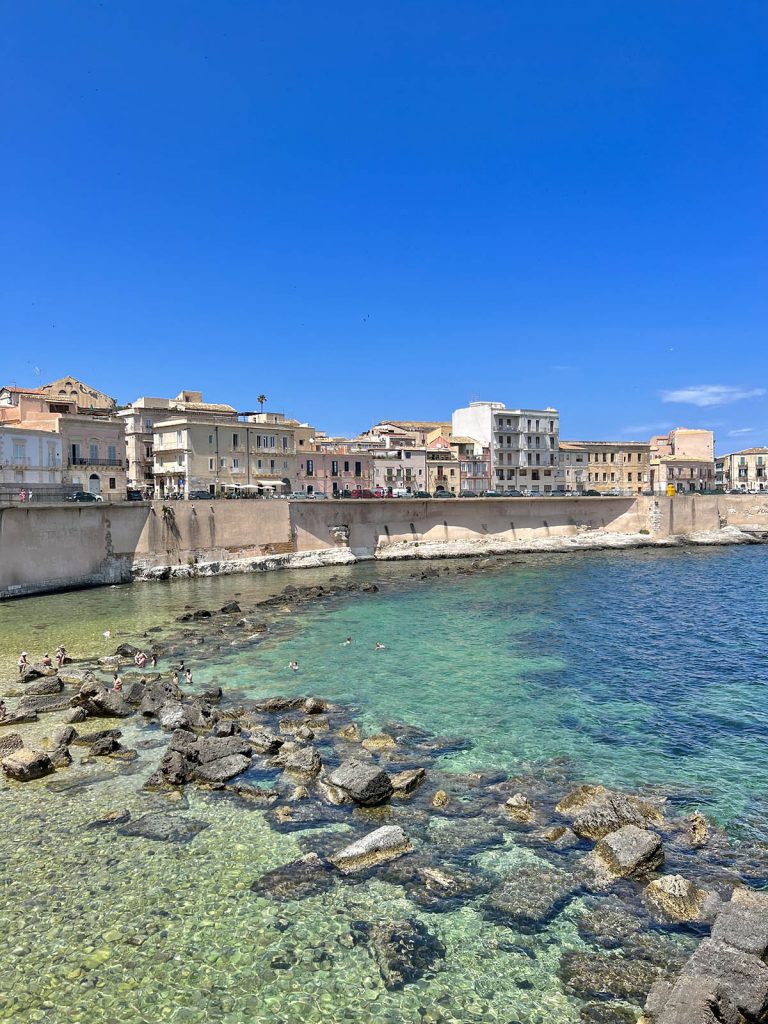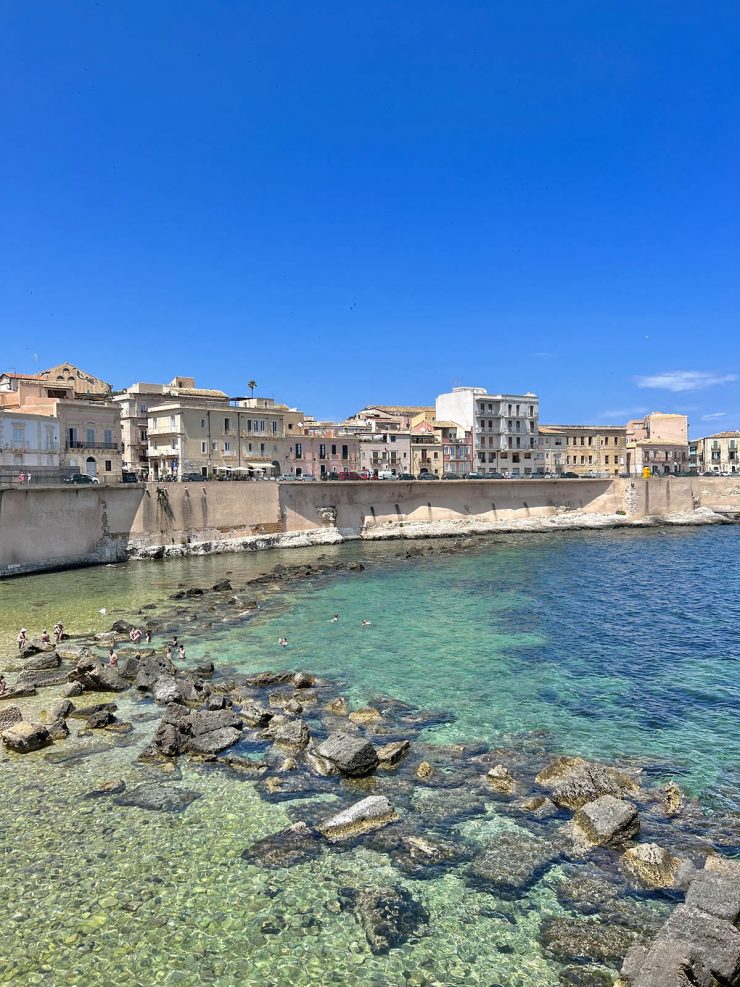 I recently visited Ortigia on my road trip around the stunningly beautiful island that is Sicily. Before visiting, I had no idea what to expect and whether I had made the right decision choosing Ortigia over Syracuse. Now that I know, I want to share everything that I learned during my stay in beautiful Ortigia.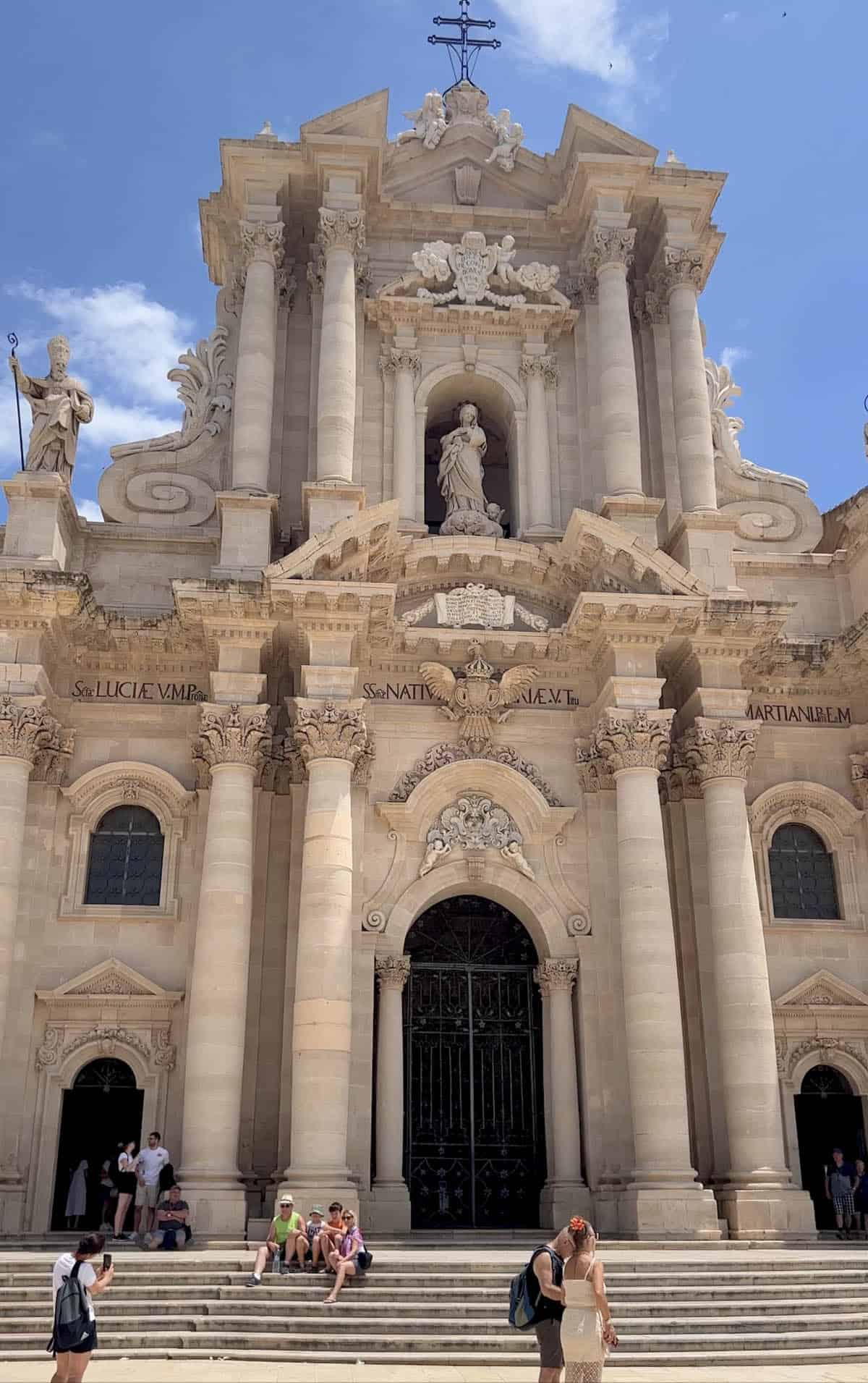 Ortigia, Sicily
Ortigia is a small island connected to Syracuse (and thus mainland Sicily) by short car and pedestrian bridges. The bridges are only a short walk, meaning that it's easy to walk from Syracuse to Ortigia and back.
Ortigia is full to the brim with beautiful old buildings around every corner. Cute little cafes and restaurants line the streets, filled with tourists and locals alike. Ortigia is small enough that you can cover a lot of ground in a few days, but big enough to provide plenty of variety. My favourite activity (as in all of Sicily) was turning off maps and ending up down the little side streets, of which Ortigia had plenty.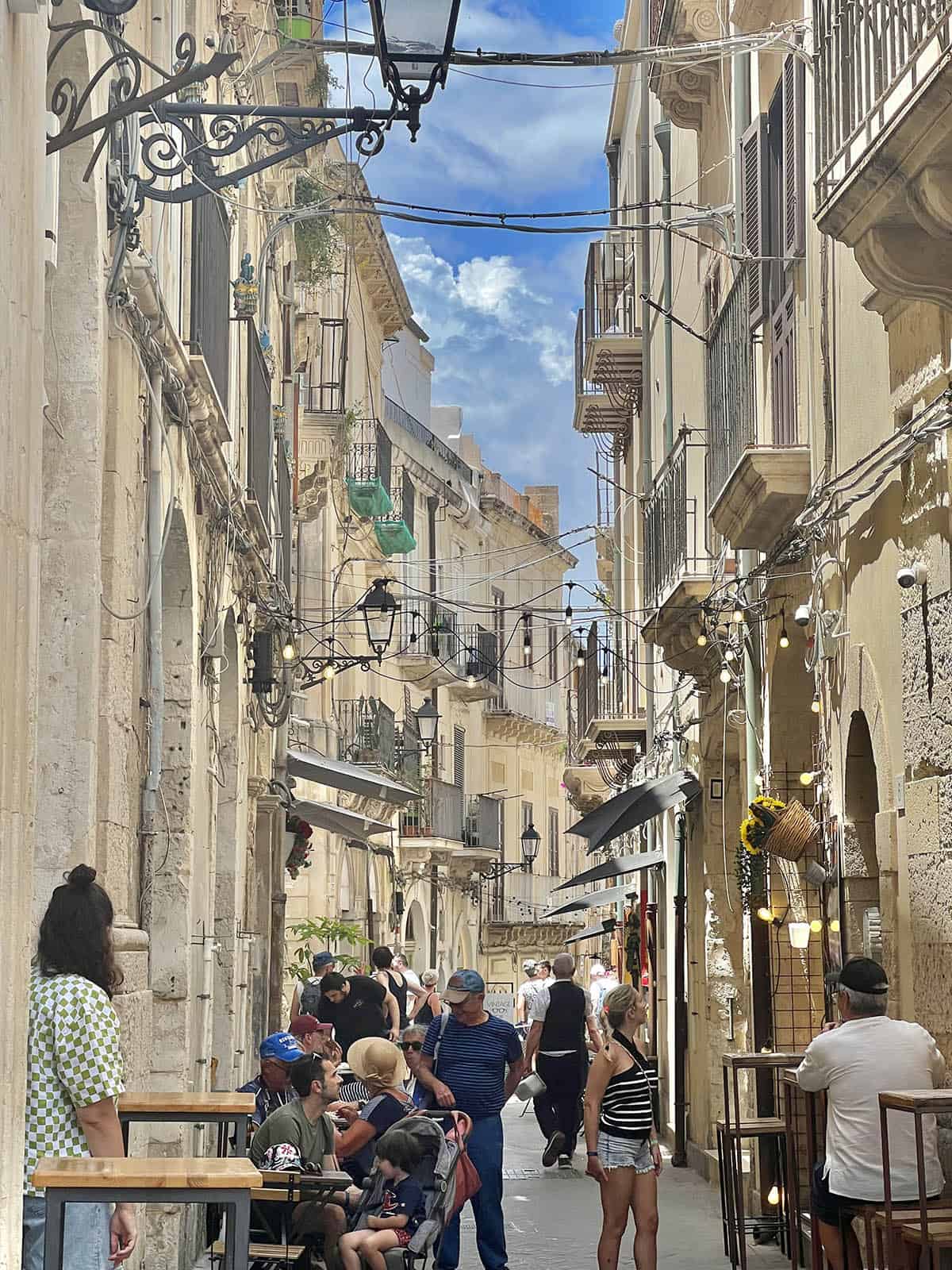 Should I stay in Ortigia or Syracuse?
This depends on what you've come to see, how much time you have, your mode of transport and your budget. As we have discussed, they are close enough to walk between the two with ease (depending where you stay in Syracuse). The bridges that connect Syracuse with Ortigia are about a 100-200m walk, and Ortigia itself is a very walkable island (more walkable than drive-able, dare I say).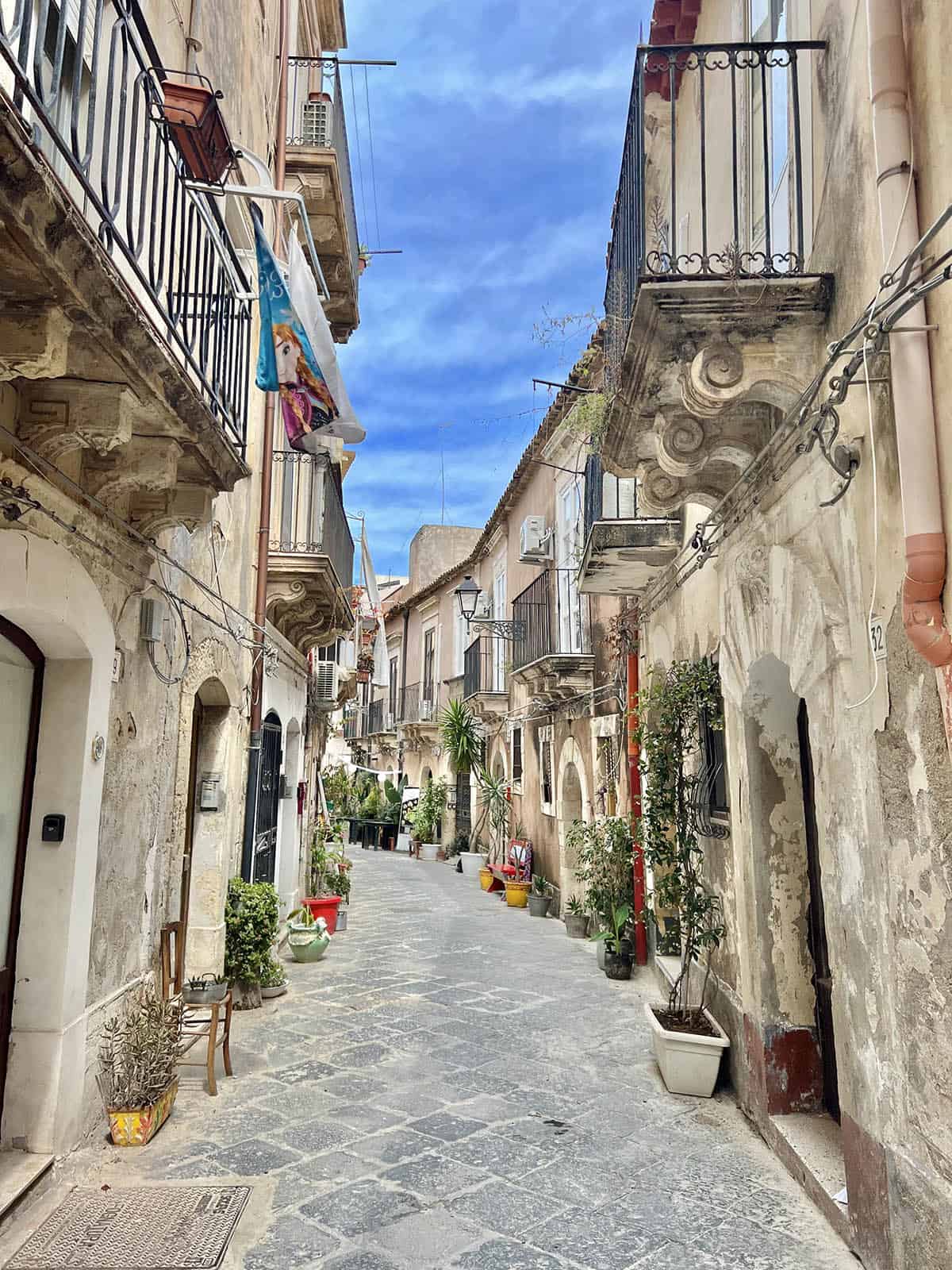 Syracuse
If you have come to see the archeological ruins and only have a short stay planned, Syracuse might work well for you. The ruins are about a 40 minute walk from central-lower Ortigia (or they were for me) and then you have to walk around the ruins themselves. This makes for a big step count and some tired feet. Of course, you can also take a taxi, but I am one of those people who is convinced they can walk everywhere on holiday.
Syracuse is also more hire car friendly. You are more likely to be offered a car space with your hotel or air bnb. This helps keep costs down and makes parking less stressful.
Much of Ortigia is a ZTL (limited traffic zone) so you cannot freely drive your hire car around. Furthermore, car parking can be expensive if you need to park in a private car park. Driving and parking in Sicily can be nervewracking experiences, and Ortigia is no exception.
Ortigia
Ortigia is a stunningly beautiful mix of architecture owing to the varied reigns of Sicily throughout history. While the main street of Syracuse houses some of my recommendations and is nice to stroll, my vote goes to staying in Ortigia if money and transport permit. It truly is a stunning city that is best experienced while fully immersed.
I am a 'walk around, observe local life, drink wine and eat good food' sort of tourist. Walking around Ortigia was perfect for this, as it's small enough to cover a lot of ground in a few days. Although there are a lot of tourists, I saw a lot of quiet moments as well. The perfect balance.
My drive into Ortigia was definitely stressful. A van blocked my way through a one way street, and traffic quickly built up. Horns were blazing and I was very stressed. Eventually the van moved and the horns stopped and I was able to scoot off to the paid car parking, but it did fry my nerves a little. With that all said, though, I still recommend staying in Ortigia. This moment of stress was worth the reward of wandering the gorgeous streets day and night.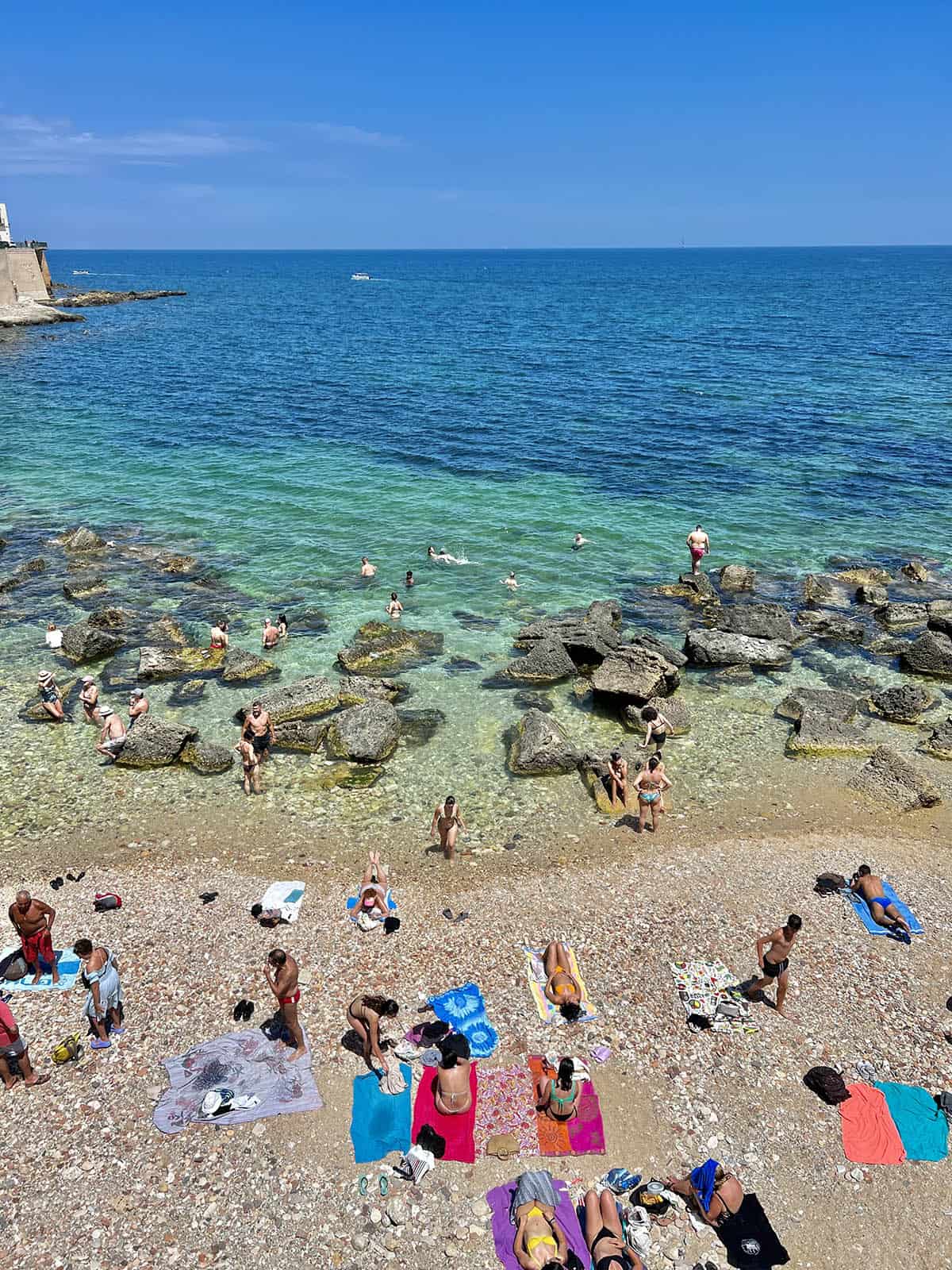 Where to stay in Ortigia
We stayed in a little air bnb style apartment only a few hundred metres from Duomo square, which was perfect. I went with my Dad who had limited mobility (and snores, so two rooms were important!) and it worked well. There was a bit of an odd situation with a deposit and the second bedroom was very hot, so I'm not sure I'd overtly recommend it. I wouldn't not recommend it as it was very cute, but I hesitate in linking it. However, this location worked nicely with all that we wanted to see and do.
If I had my time again, I would probably book something with a view of the water. It's harder to swim than you'd think (there's 1-2 tiny pebble beaches) so a sea view would have been perfect.
With that said, it's a gorgeous island and you couldn't go too far wrong anywhere!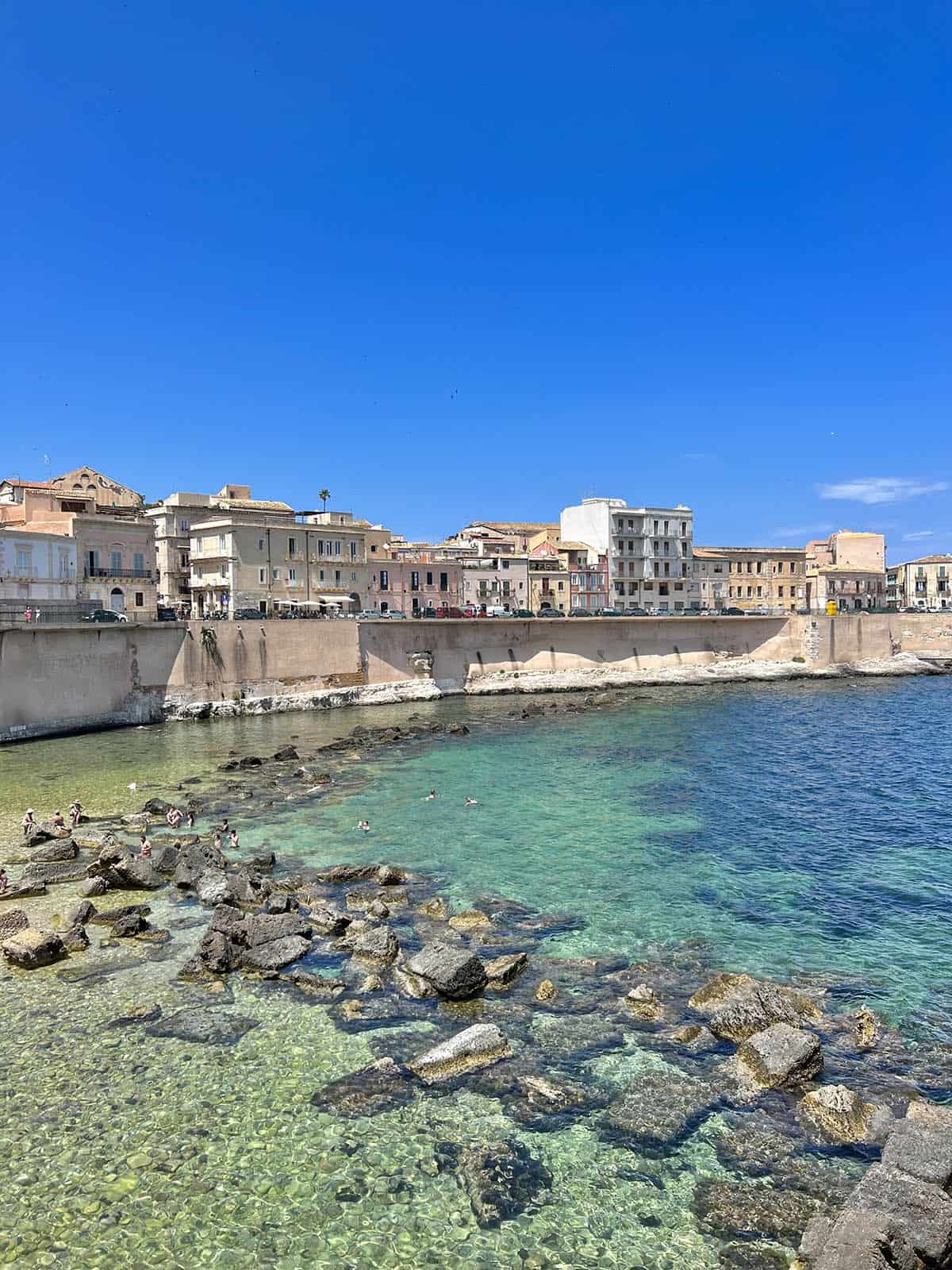 Things to consider
If you're visiting Ortigia with a hire car, make sure there is car parking available with your accomodation. The roads are TINY and very limited, so you can't really double around to look for a spot. We had to pay €50 for our air bnb allotted car spot for 2 nights, so it isn't cheap. However, after the stress of driving it felt invaluable to leave the car parking to someone else and to have an easy spot for the car.
I have read that some ZTL zones require that your license plate be added to a list of approved vehicles prior to entry. Failure to do so CAN result in a fine. All ZTL zones are different and subject to change, so I can't speak for Ortigia specifically. However, it's always worth double checking with your accomodation when it's in a historical part of Sicily. Or Italy, for that matter.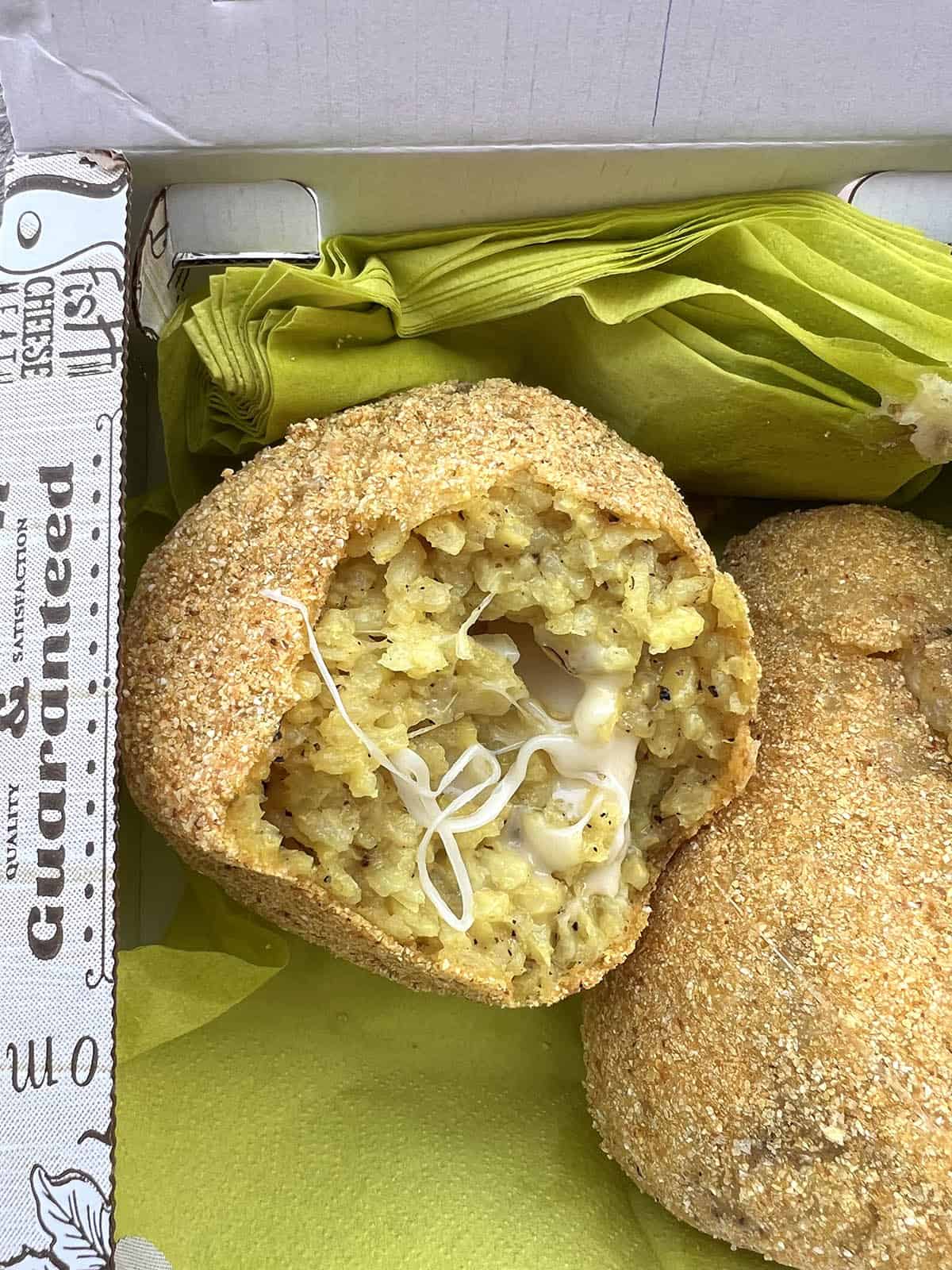 Where to eat in Ortigia
I only had two nights in Ortigia and I'm a gluten free pescetarian. I predominantly eat vegetarian back home, and I had eaten a lot of swordfish by the time we reached Ortigia. Just to set the scene for the following recommendations.
One thing that struck me in the whole of Sicily is that we didn't have a bad meal. Even on the days where we just sat down to escape the heat, nothing was bad.
MOON Ortigia – a vegan restaurant that serves Sicilian and Italian classics made vegan (as well as other cuisines). Lots of gluten free options, if you need them.
Arancina – gluten free arancini at the Ortigia markets. If you're not gluten free, there's plenty of delicious looking delis around this area that would be ideal for people watching too. Farrelli Birgio deli was one on my list.
A Levante – I had some lovely swordfish here and the staff were very friendly. On a summer night sitting across from the ocean, this would be dreamy. Unfortunately it was windy when we went so we had to sit inside but it was pleasant nonetheless.
Bar Milano in Syracuse was great for gluten free pastries (see my guide to eating gluten free in Sicily here)
Voglia Matta and Gelato Belfiore for gelato (see my guide to gelato in Sicily here)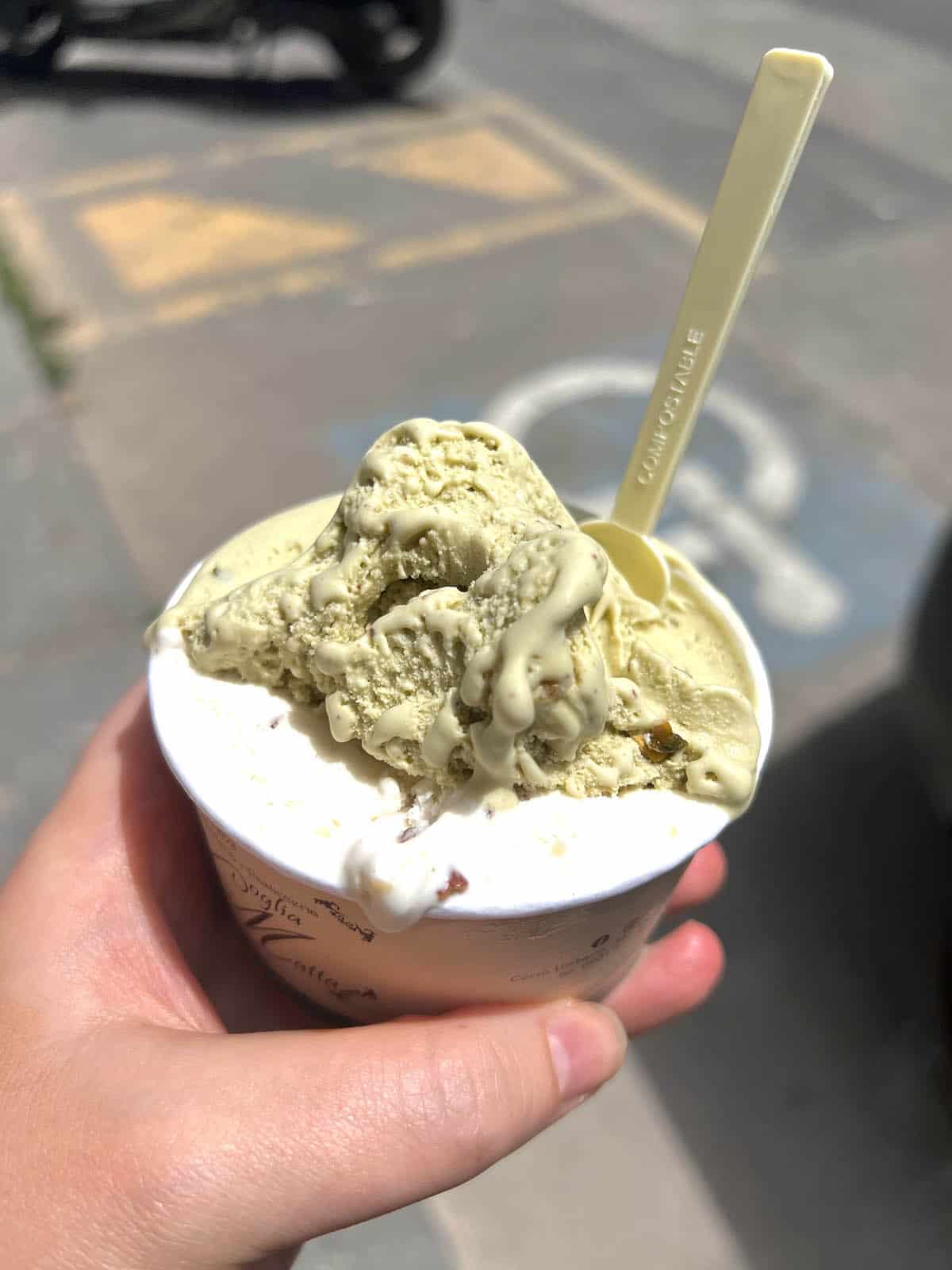 Places I didn't get to try but wanted to
Davè Sicilian taste – our host recommended this as it was right by our apartment. It looked outrageously cute but was shut on the only night we had left in Ortigia.
A Putia Delle Buone Cose
La Foglia for a local experience
Antica Giudecca for Sicilian street food
Ristorante Regina Lucia for something a little more fancy
Gotkowskino – menu looked delicious and veg focused and it has sea views
Don Camillo – a renowned Michelin star restaurant in Ortigia. Definitely book well in advance if you're into this sort of thing.
Le Vin de L'Assassin – a French inspired restaurant that seems to be on every list of the best places to eat. There's generally not much for me on French menus, but everyone seems to love this place.
Where to drink in Ortigia
Realistically, stop wherever you think is cute. Sicilian 'house' wine is generally always nice and inexpensive. You also can't go too far wrong with a spritz. However, we did go to a couple of spots that are worth mentioning:
Bar Condorelli – a bar on the duomo square that is maybe a little less about the drinks and more about the view and the people watching.
Cortile Verga – creative cocktails in a cute little square off a main street. We went in the afternoon and it was pretty quiet, but I daresay it would have a fun atmosphere at night.
Tinkite Ortigia – a cute little place nearby our air bnb that was open all day.
Maniace Ortigia – I didn't go, but this is a cocktail bar/food spot at the castle in Ortigia, overlooking the water. It looks maybe a little touristy/party but you're there for the views.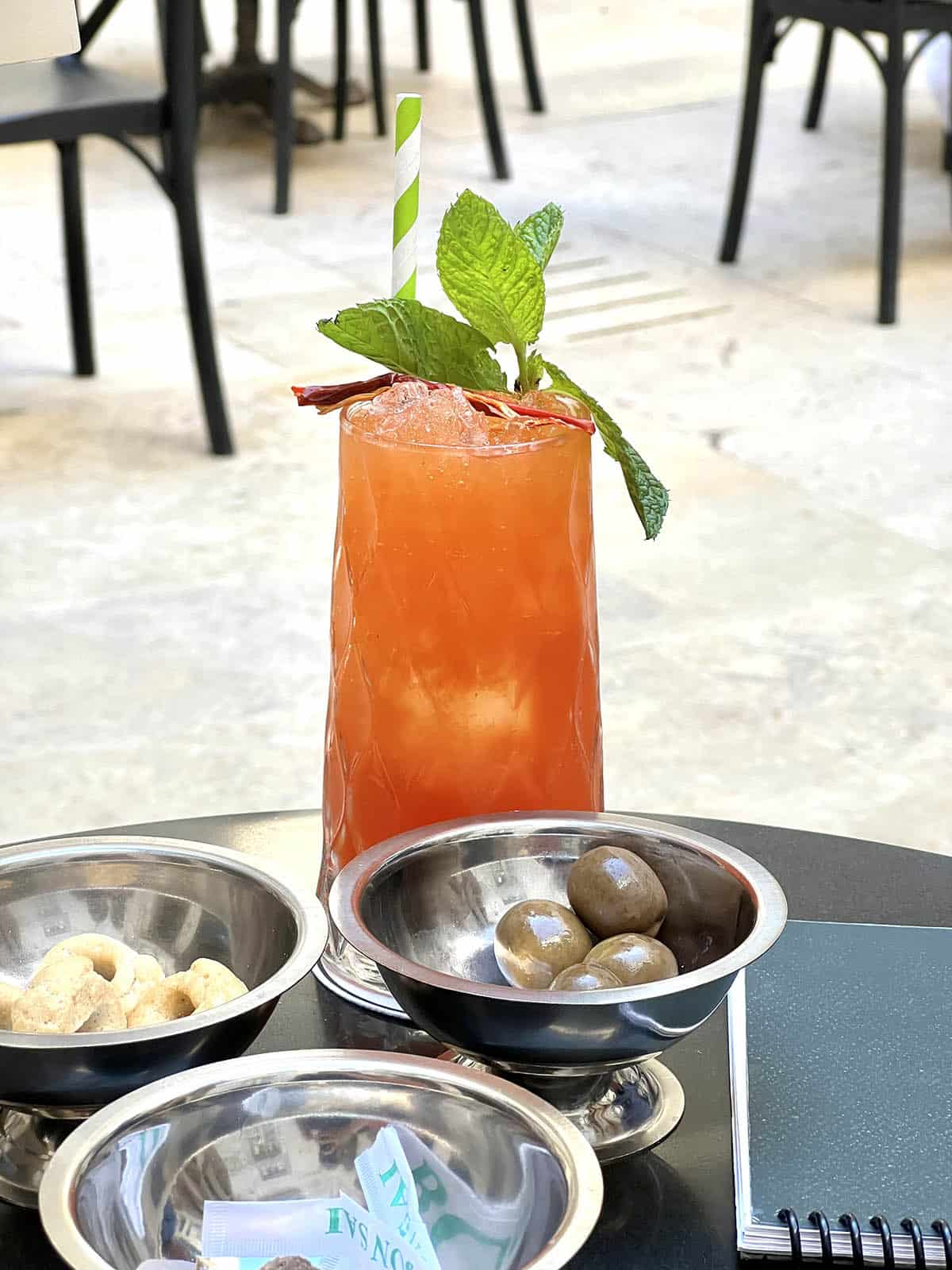 Where to get coffee in Ortigia
We didn't really have any coffee that was outstanding compared to the rest. However, you can have coffee at Bar Condorelli, and it's a lovely view for first thing in the morning.
On our first morning we had coffee at Voglia Matta in Syracuse, which is well known and was quite nice. It's also well known for it's gelato, which was fortuitous for me as I'll never say no to gelato.
If you know of any stellar spots for coffee in Ortigia, let me know and I can add them to the list.
Where to get gelato in Ortigia
Voglia Matta (Syracuse)
Gelateria Belfiore (Syracuse)
Gusto (Ortigia)
Don Peppinu (Ortigia)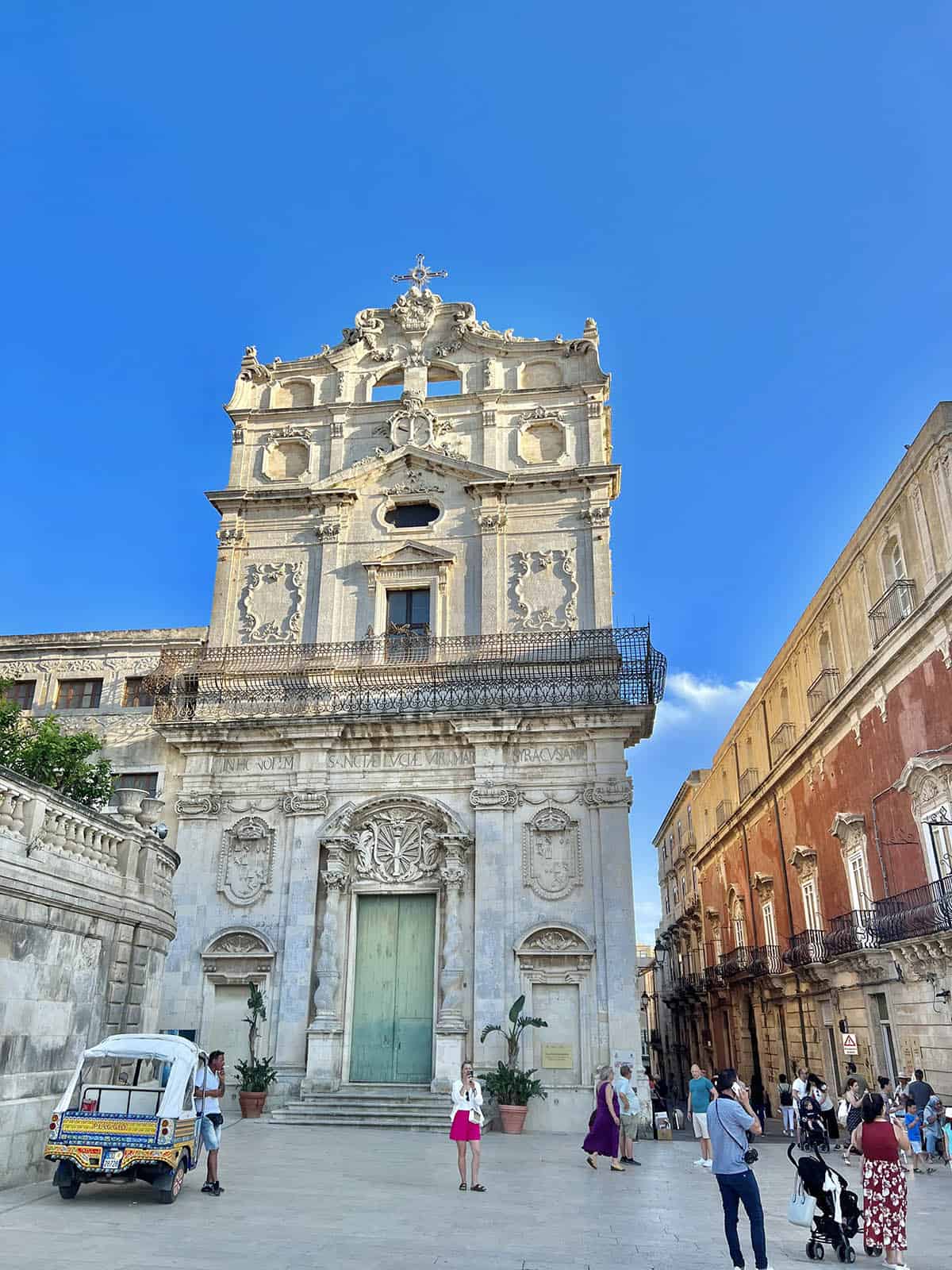 Things to do in Ortigia
Walk around the beautiful streets. The island is super walkable and relatively flat compared to some other places in Sicily.
There is PLENTY of history in Ortigia, and I'm wholly unqualified to delve into it here. If you're a history buff, consider taking a guided walking tour of all the historical sights.
Go to Calla Rossa, the main pebble beach. During summer, they also set up sunbathing areas on the rocks near Calla Rossa and around near the Fountain of Arethusa. The latter are paid facilities, but I assume they're worth it if you like to lay in the sun.
Go on a boat tour – there are lots of boat tours around the island during the summer months. They look like a gorgeous and fun way to spend a day.
Visit the archaeological ruins in Syracuse. This is maybe one for the history buffs – I got hot and bothered and gave up after an hour. I'd recommend going early or late to beat the summer heat.
Relax! Ortigia Sicily has a very relaxed and beachy vibe, so lean into it.
More Sicily and Italy tips and advice