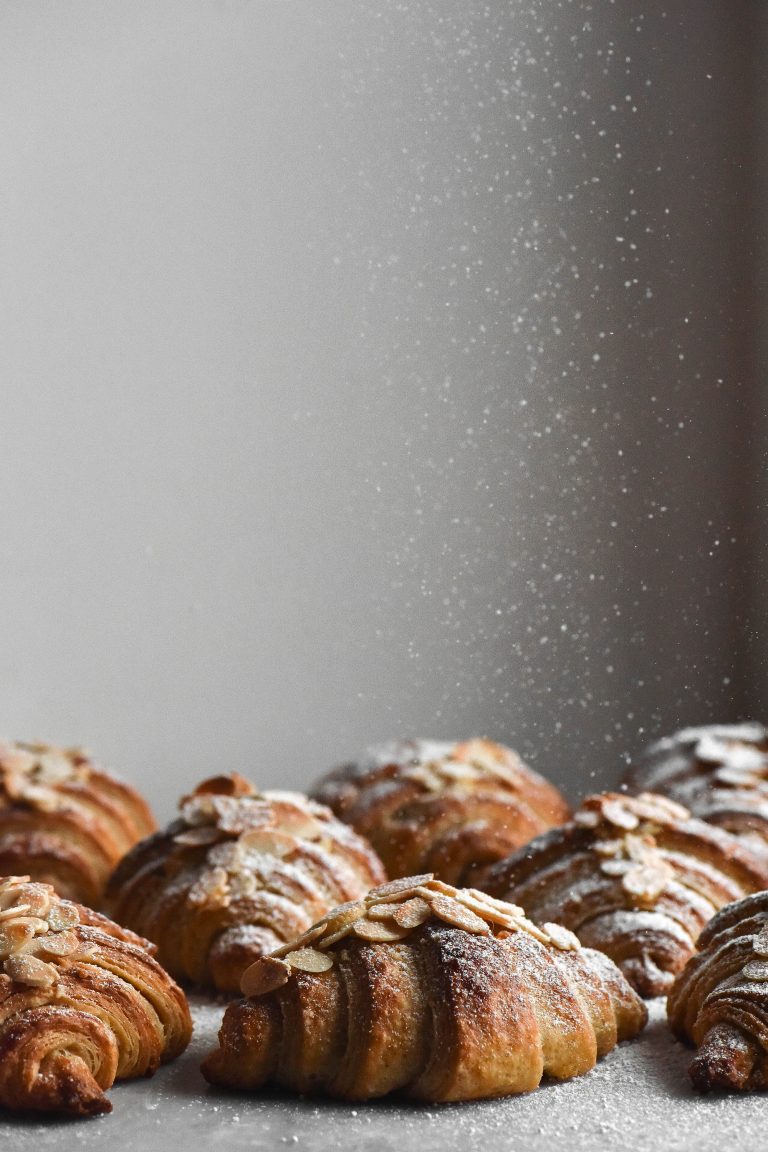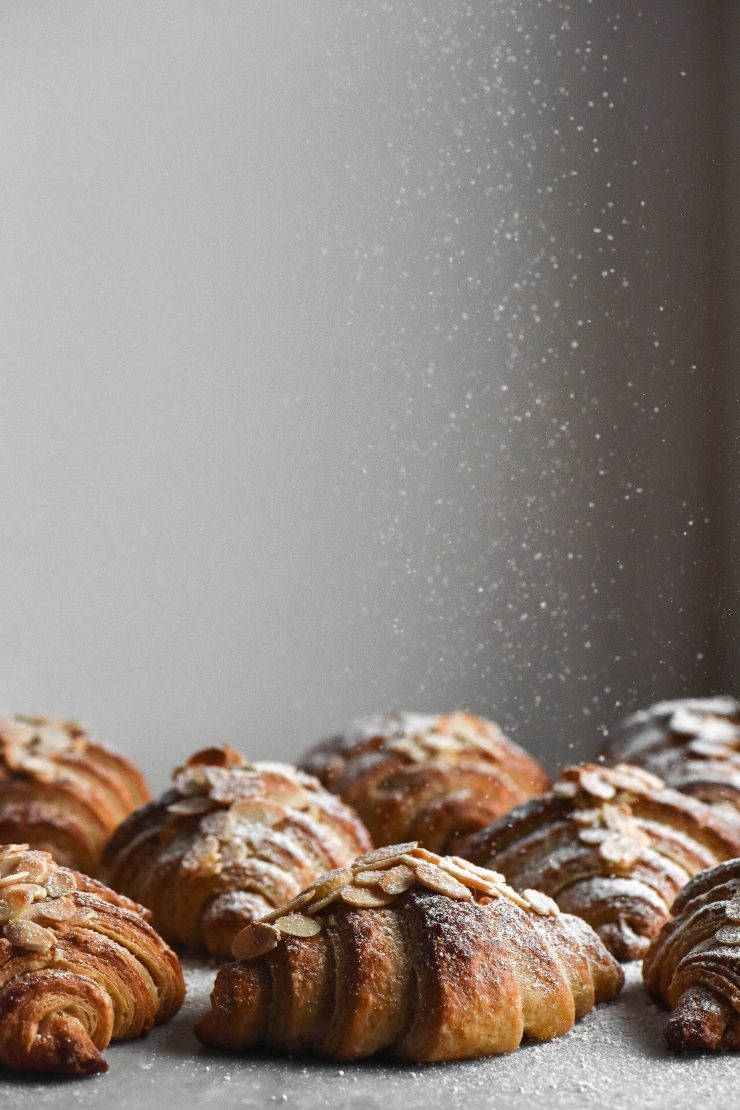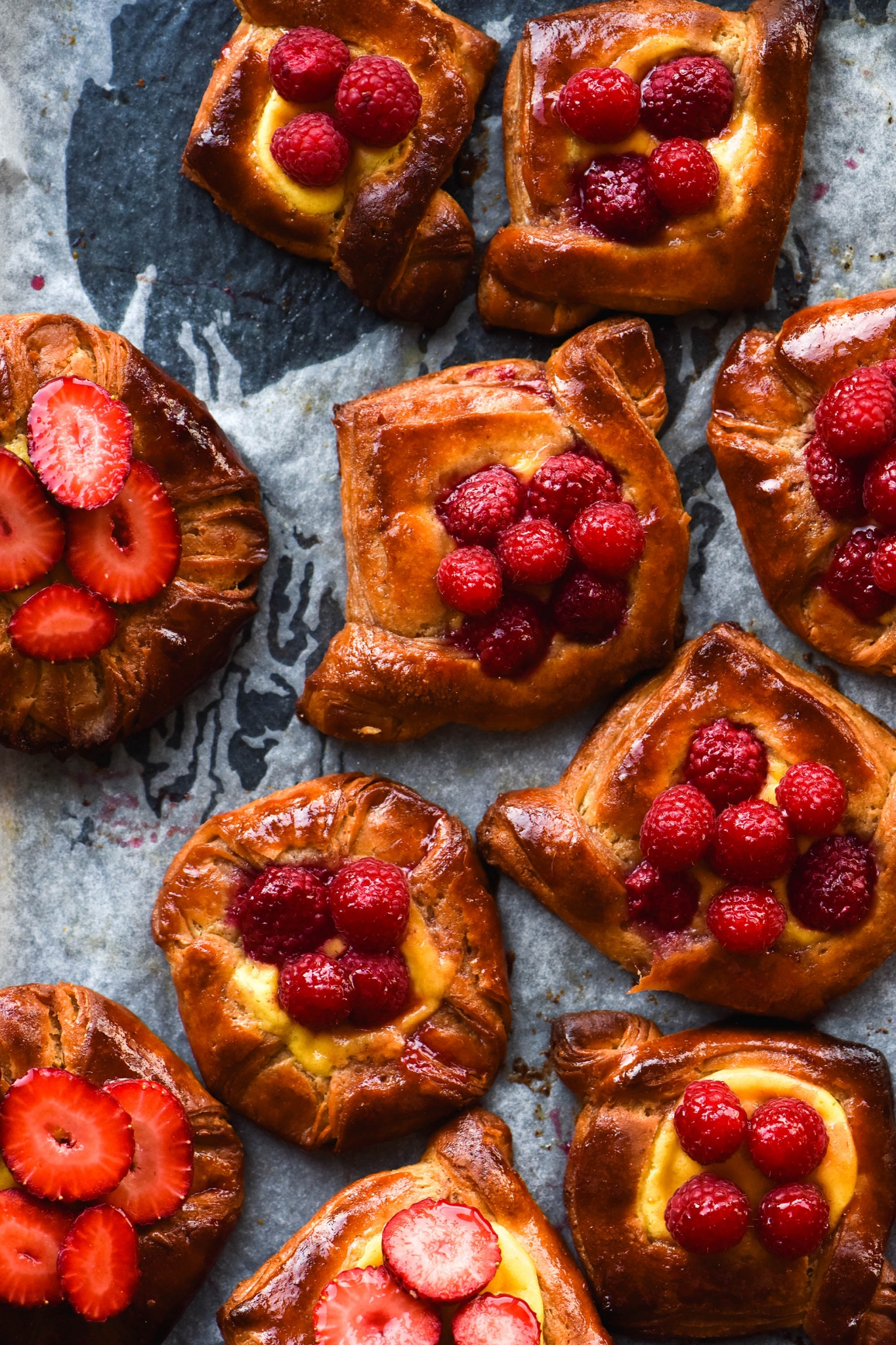 Given that the launch of my new cookbook, Intolerance Friendly Kitchen, is under a month away, I figured now might be the time to chat a bit more about what's inside.
Intolerance Friendly Kitchen is a predominantly baking based cookbook. It is half sweet and half savoury, covering everything from gluten free croissants to gluten free, vegetarian and FODMAP friendly empanadas. We also delve into dumpling wrappers, filled pasta, noodles and breads. It is a collection of recipes to celebrate delicious foods made suitable for special diets.
The book contains over 100 gluten free, FODMAP friendly and intolerance friendly recipes, many of which use only one flour. It caters to the following intolerances and allergens:
100% of the recipes are gluten free, suitable for FODMAP, gluten intolerance and coeliac requirements
100% of the recipes are FODMAP friendly – not a bean flour in sight!
The savoury recipes are all vegetarian, with many vegan options
There are a wealth of egg free, dairy free and vegan recipes (both sweet and savoury) 
Lots of recipes catering to starch free, gum free and corn free requirements
Nut free requirements are very well catered for (although nut allergies can be life threatening, so care needs to be taken in purchasing only nut free milks, allergen safe flours, etc)
Soy, sesame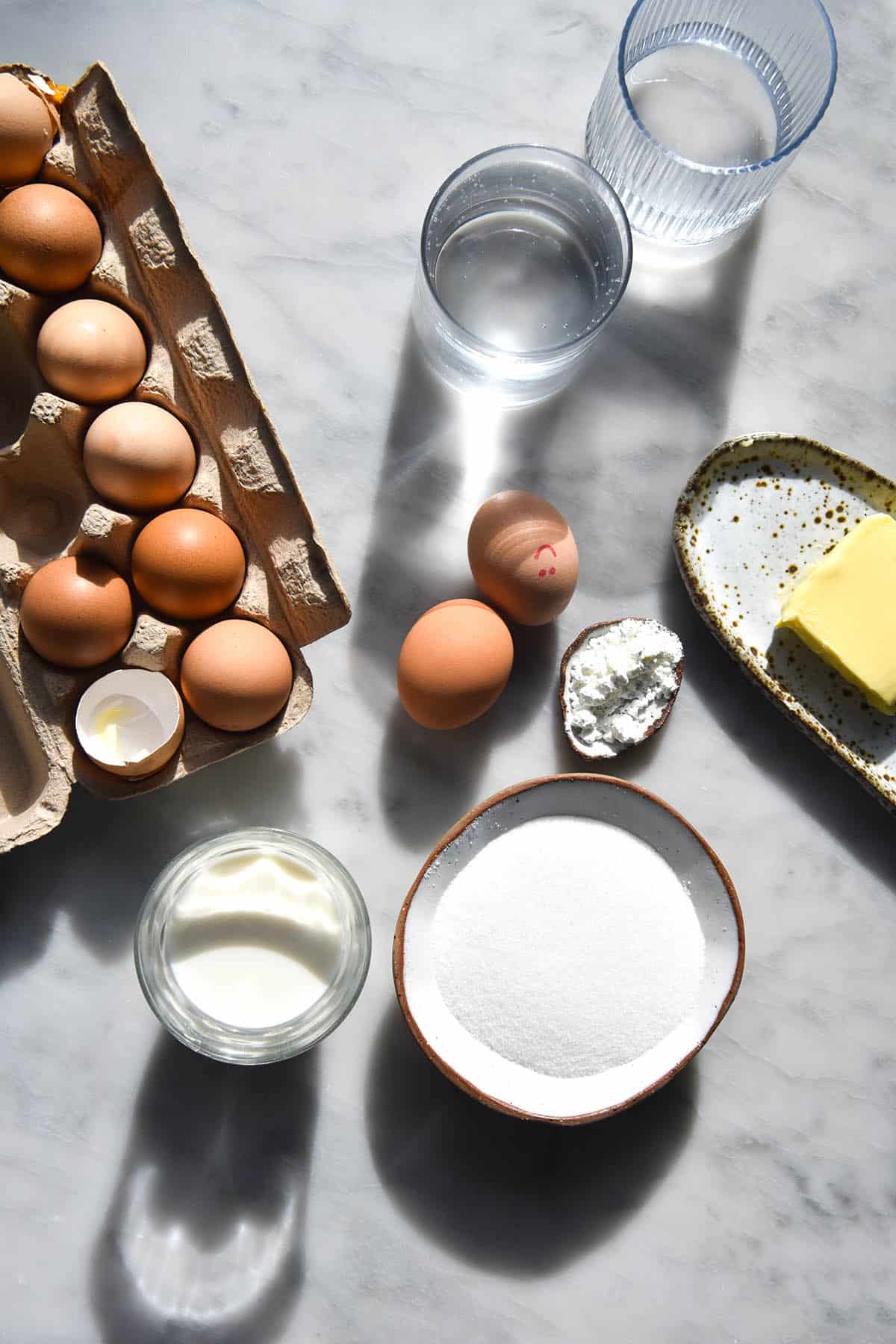 To order the book online
Buy the book in Australia:
PENGUIN RANDOM HOUSE AUSTRALIA
BOOKTOPIA
DYMOCKS
READINGS
ANGUS AND ROBERTSON
QBD BOOKS
AMAZON
Buy the book Internationally:
A Monash update
Monash lowered the threshold of some fruits and vegetables after Intolerance Friendly Kitchen went to print. These include strawberries and tomatoes. Strawberries used to have an unlimited FODMAP threshold, whereas they are now considered FODMAP friendly in serving size of 65g or less.
Most of the berry recipes in the book are within this threshold. The custard tart will need to use less strawberries on top if you need to keep it within acceptable fructose limits. Use 2 punnets of strawberries instead of 2-3. if you don't react to strawberries, ignore this and eat as many as you like.
The other recipe that has been impacted is the tomato tart. If you react to tomatoes, ensure you use common tomatoes. They are FODMAP friendly in a 65g (or 1/2 tomato) serving per person. This means you will need to use 3 tomatoes (or roughly 390g tomato) so that each serving is 65g. If you don't react to tomatoes, ignore this and eat as many as you like.
Amendments
The quantity of water used for the Yorkshire puddings was left out of the ingredients list. They use 1/2 cup (125ml) water in addition to the 1 cup (250ml) milk.
The recipes and the dietary requirements they cover
Below, I have listed the main dietary requirements that the recipes cover. Unless explicitly specified, the recipes don't contain corn, nuts, soy or sesame. 
Sweet recipes
Breakfast recipes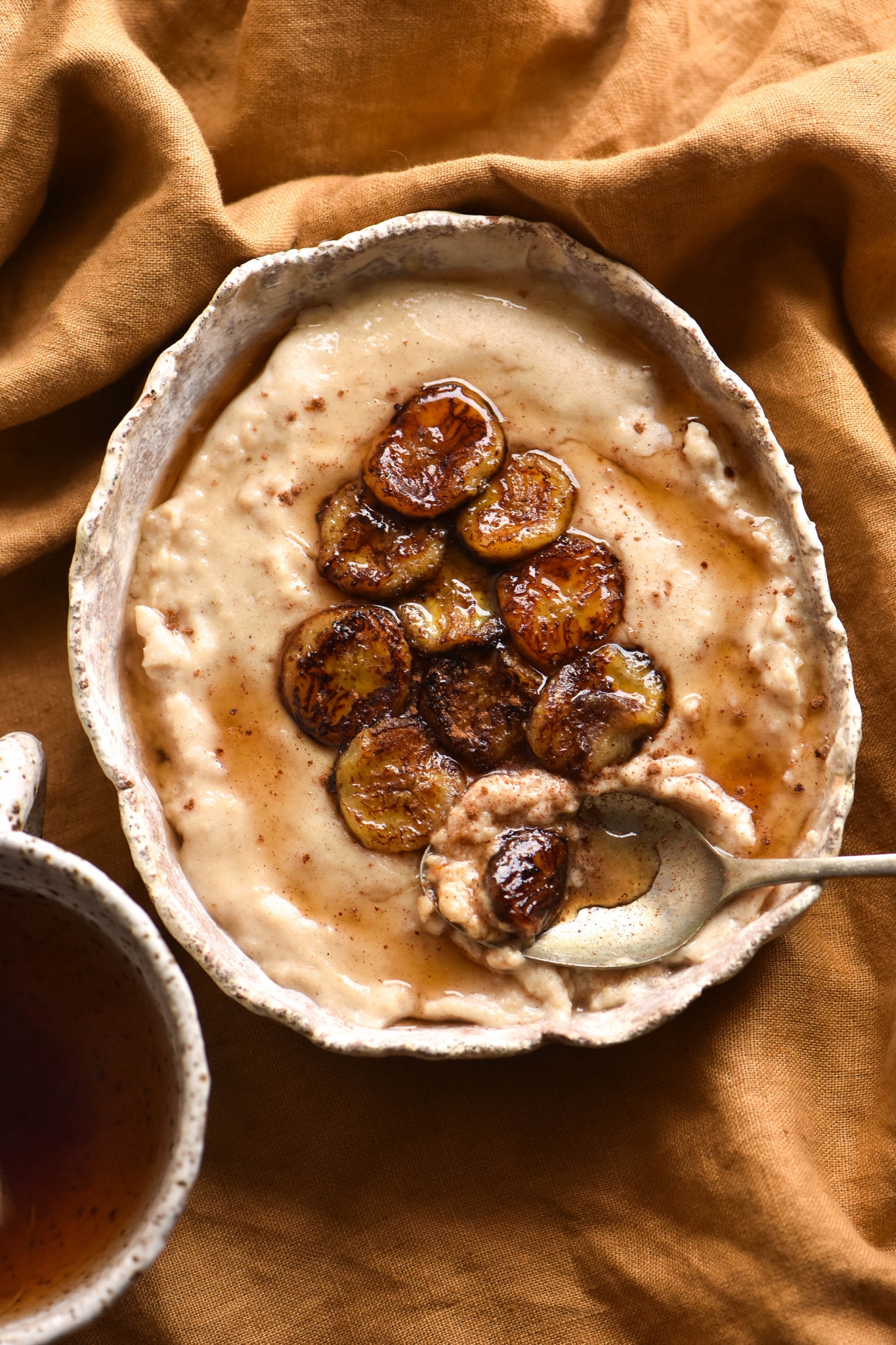 'Kind of Porridge' – dairy free option, starch free, gum free, vegan option, FODMAP friendly, gluten free (does not contain oats or quinoa)
Crumpets – dairy free option, starch free option, gum free, egg free, vegan option
Mix and match pancakes – dairy free option, starch free option, gum free, FODMAP friendly, gluten free
Seeded no bake bars – dairy free, starch free, gum free, egg free, vegan, FODMAP friendly, gluten free, nut free option, refined sugar free (contains nuts)
fluffy ricotta pancakes (using homemade lactose free ricotta) – low lactose, starch free, gum free, FODMAP friendly, gluten free
Weekend waffles – lactose free option, gum free, FODMAP friendly, gluten free
Vegan breakfast banana bread – Dairy free, gum free, egg free, vegan, FODMAP friendly, gluten free

Pastry based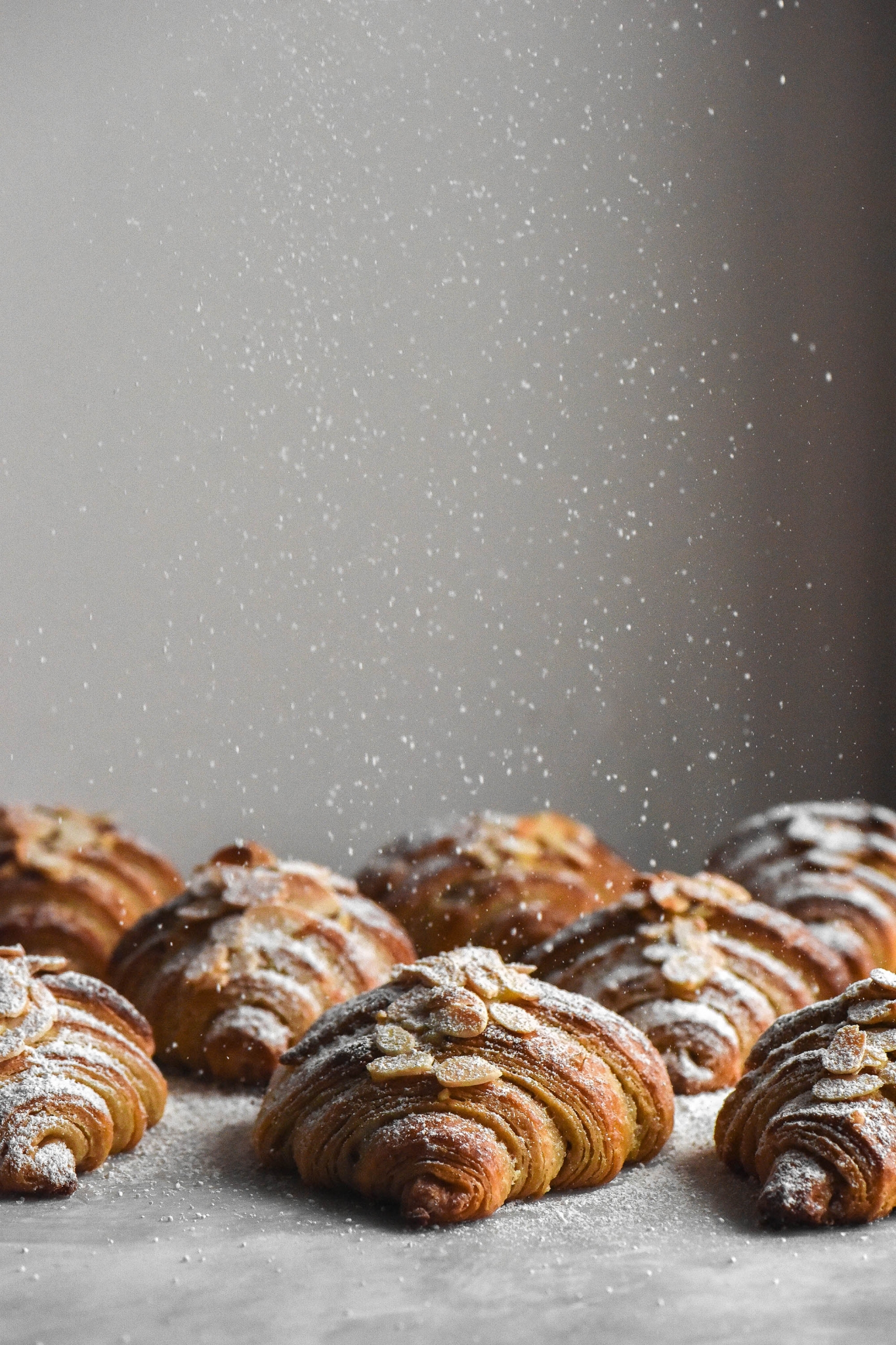 Sweet shortcrust pastry – low lactose, FODMAP friendly, gluten free (contains nuts)
Sour cream pastry – FODMAP friendly, gluten free
Xanthan gum free rough puff pastry – gum free, FODMAP friendly, gluten free
Vanilla slice – gum free option, low lactose option, FODMAP friendly, gluten free
Croissants – low lactose, FODMAP friendly, gluten free
Almond croissants – low lactose, FODMAP friendly, gluten free (contains nuts)
Pain au chocolat – low lactose, FODMAP friendly, gluten free
Custard Danishes – low lactose, FODMAP friendly, gluten free (corn free option)
Choux pastry – low lactose option, gum free, starch free option, FODMAP friendly, gluten free
Eclairs – low lactose option, FODMAP friendly, gluten free (corn free option)
Crème puffs – low lactose, gum free, FODMAP friendly, gluten free (corn free option)

Baked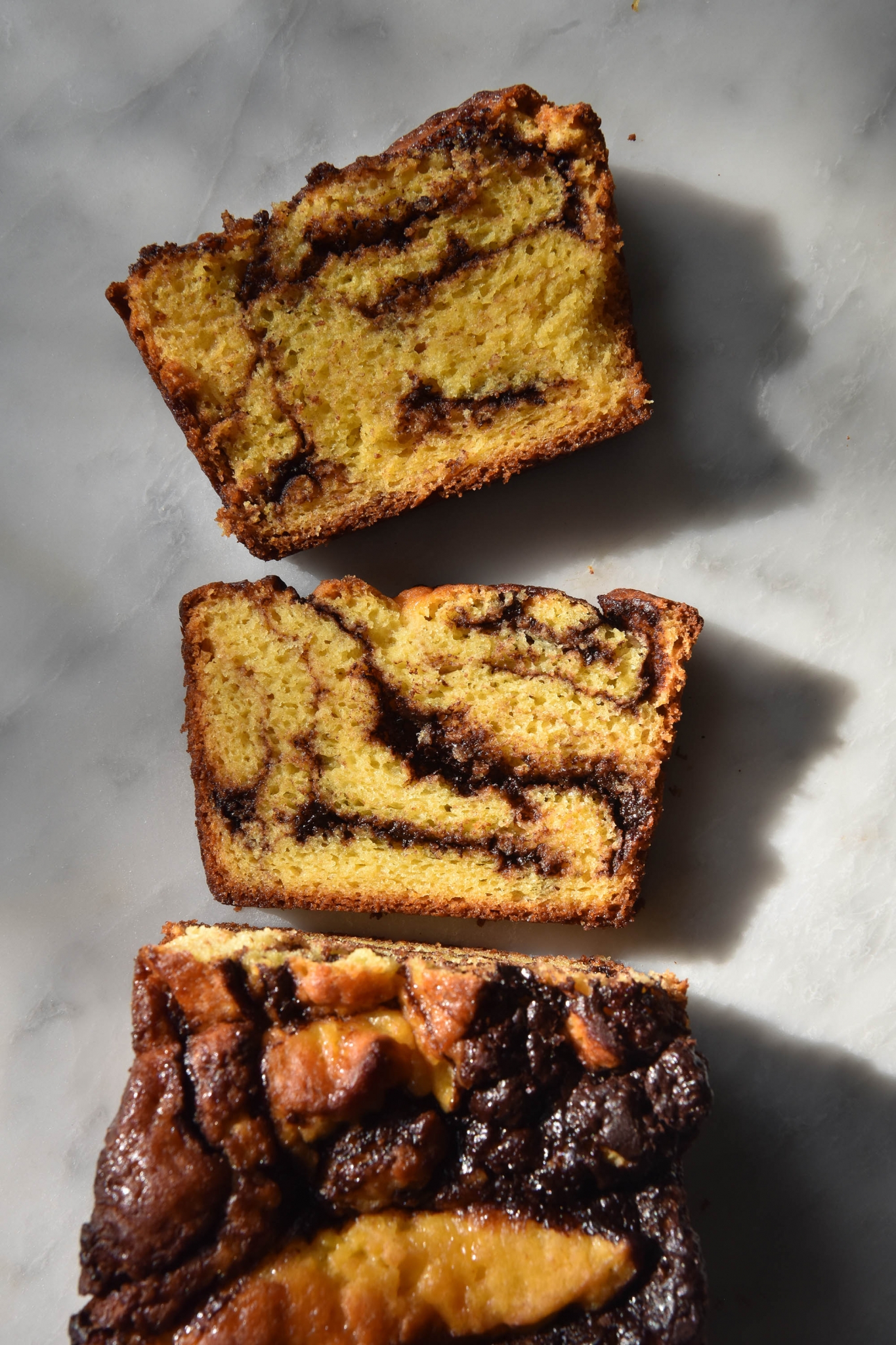 Vegan scones – dairy free, gum free option, egg free, vegan, FODMAP friendly, gluten free
Hot cross buns – dairy free, starch free, gum free, egg free, vegan, FODMAP friendly, gluten free
Basque cheesecake – lactose free, starch free, gum free, FODMAP friendly, gluten free, grain free
Babka – FODMAP friendly, gluten free
Cheesecake with graham cracker style base – low lactose, starch free, gum free, FODMAP friendly, gluten free

Pies, tarts and puddings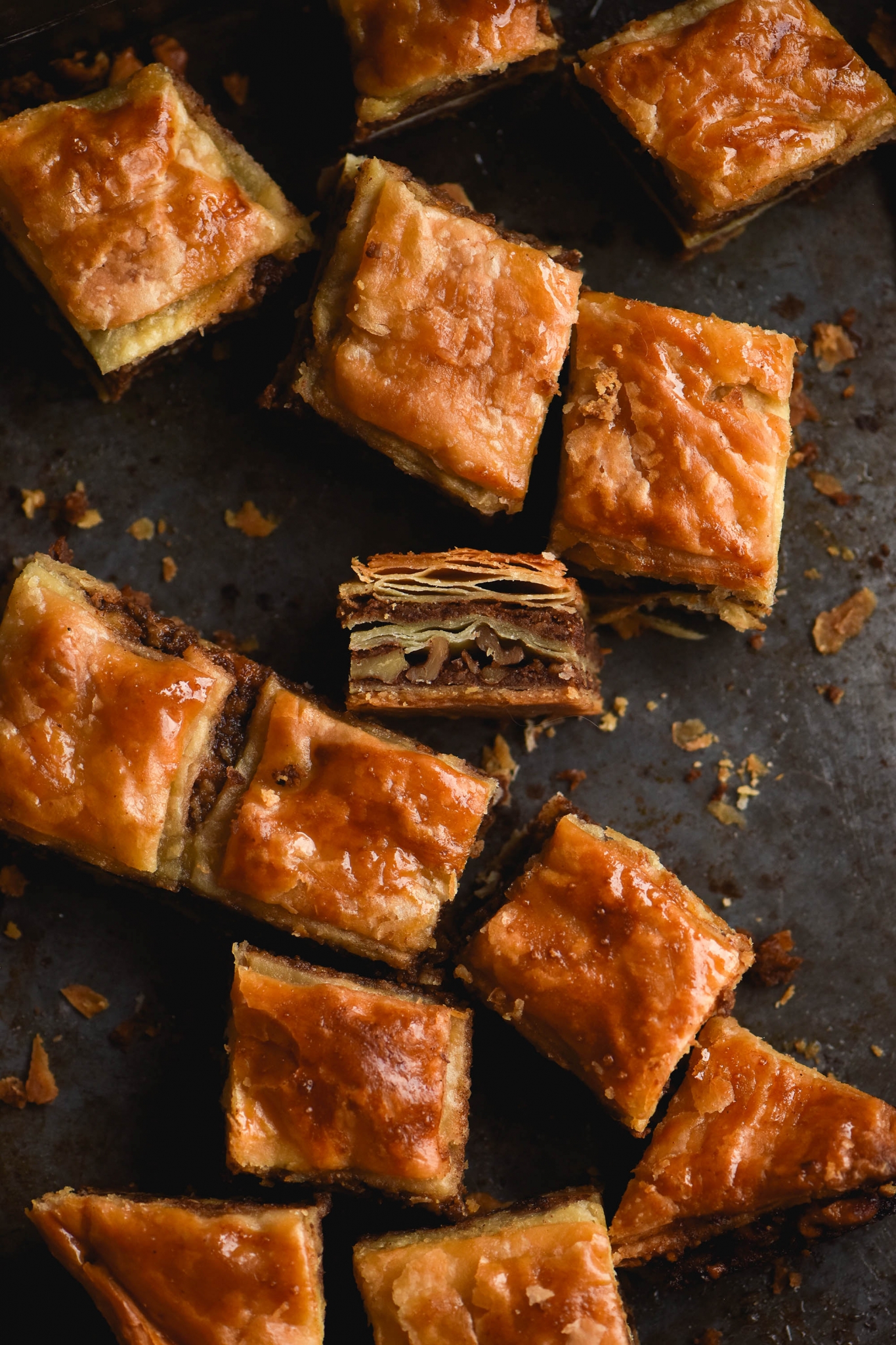 Strawberry rhubarb pie – gluten free
Cobbler – low lactose, gluten free
Tiramisu – low lactose, FODMAP friendly, gluten free
Fruit and custard tart – low lactose, gum free, gluten free
Chocolate molten cakes – low lactose, starch free, gum free, FODMAP friendly, gluten free, grain free
Baklava – low lactose, FODMAP friendly, gluten free (contains nuts)
Crème patisserie – gum free, FODMAP friendly, gluten free (corn free option)
Vegan crème patisserie – dairy free, egg free, vegan, FODMAP friendly, gluten free (corn free option)
Lactose free ricotta – low lactose, gum free, FODMAP friendly, gluten free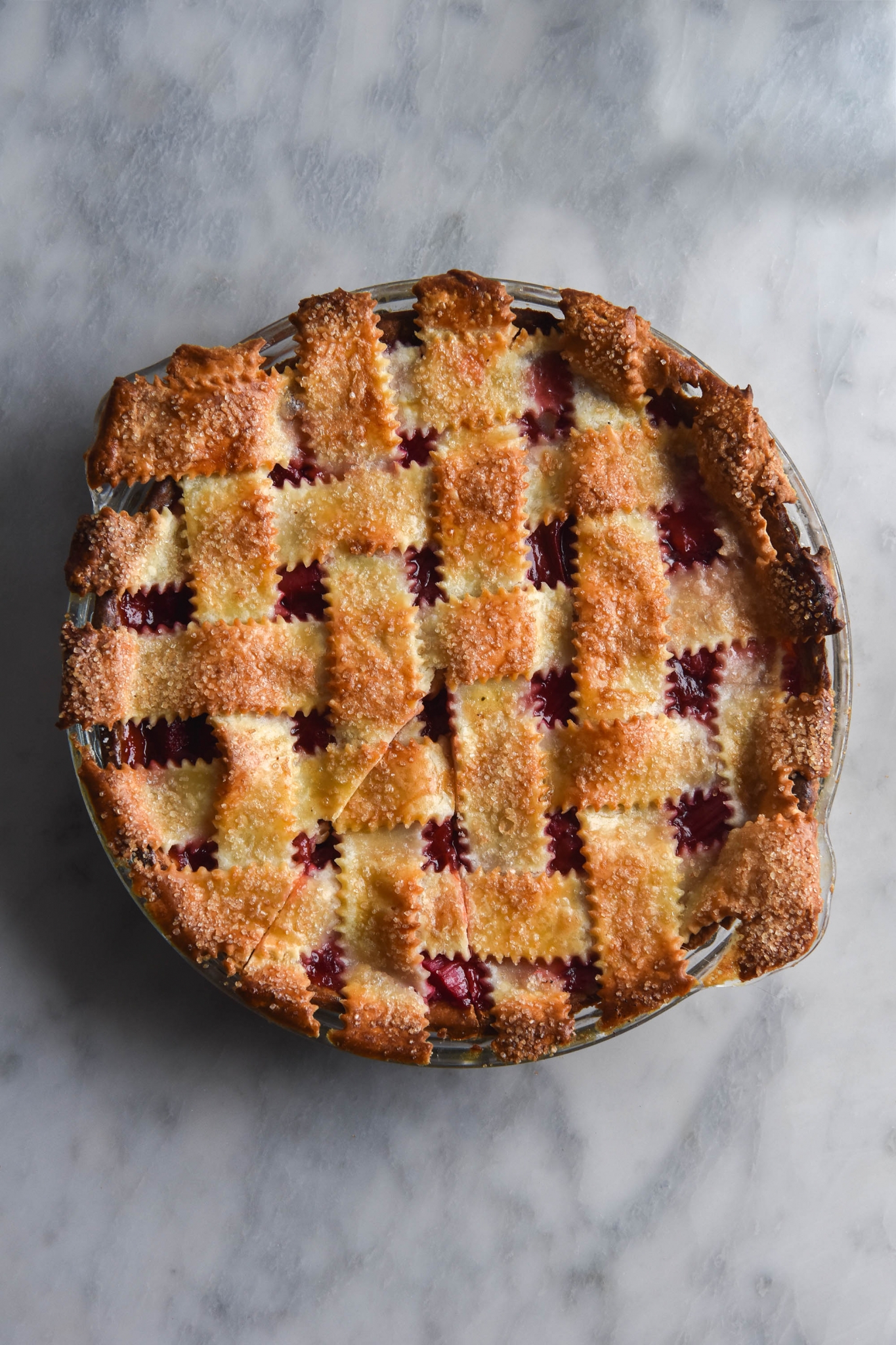 Cakes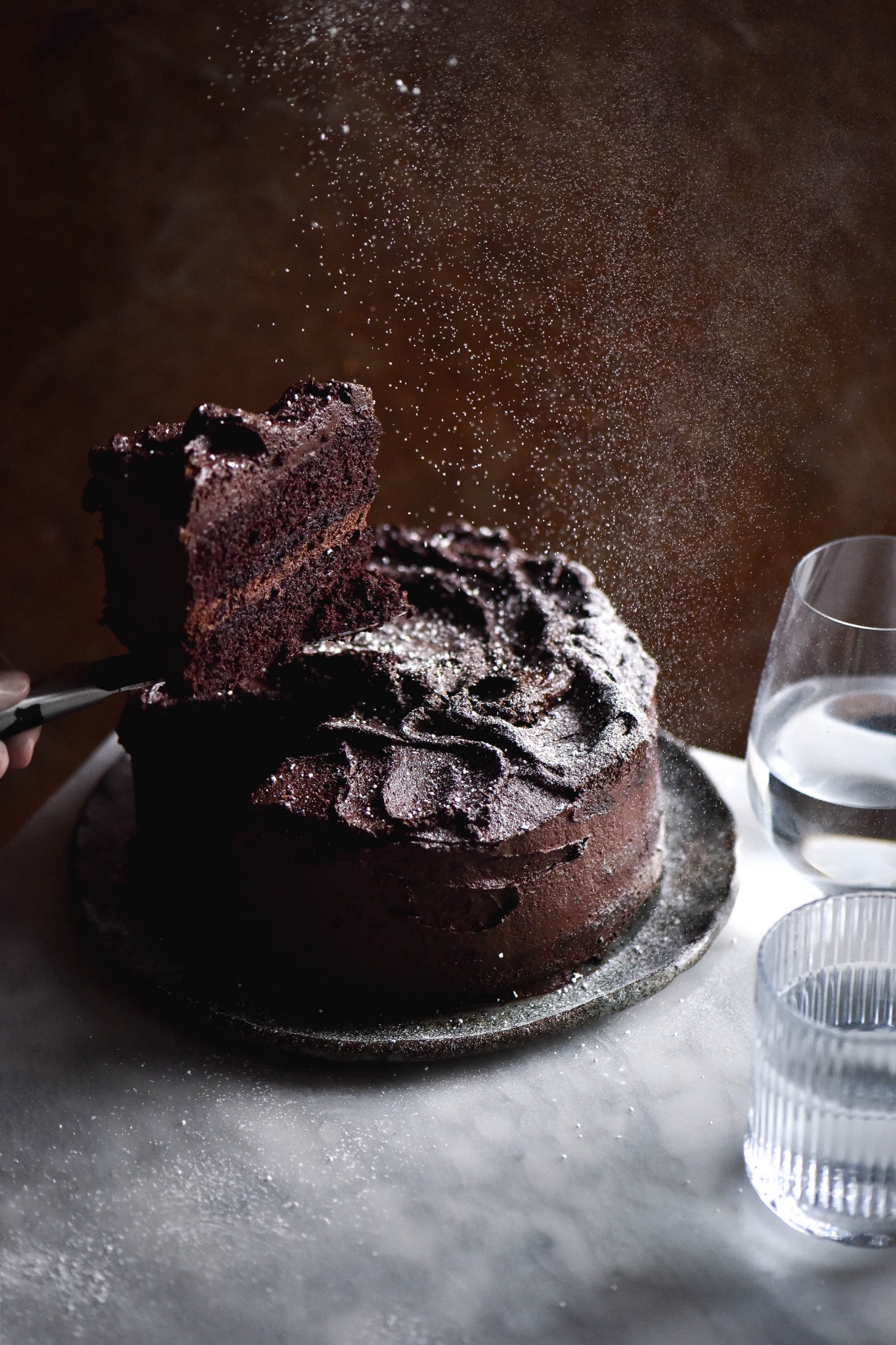 Vegan chocolate cake – dairy free, gum free, egg free, vegan, FODMAP friendly, gluten free
Easy chocolate cake (which also works as muffins) – dairy free option, starch free, gum free, FODMAP friendly, gluten free
Birthday sheet cake – low lactose, gum free option, FODMAP friendly, gluten free
Lemon drizzle – low lactose, starch free, gum free, FODMAP friendly, gluten free
Wholegrain carrot cake – low lactose, starch free, gum free, FODMAP friendly, gluten free
Blueberry muffins – dairy free option, starch free, gum free, FODMAP friendly, gluten free
Vegan blueberry muffins – dairy free, starch free, gum free, egg free, vegan, FODMAP friendly, gluten free
Banana cake – low lactose, starch free, gum free, FODMAP friendly, gluten free
Lamingtons – low lactose, starch free, gum free option, FODMAP friendly, gluten free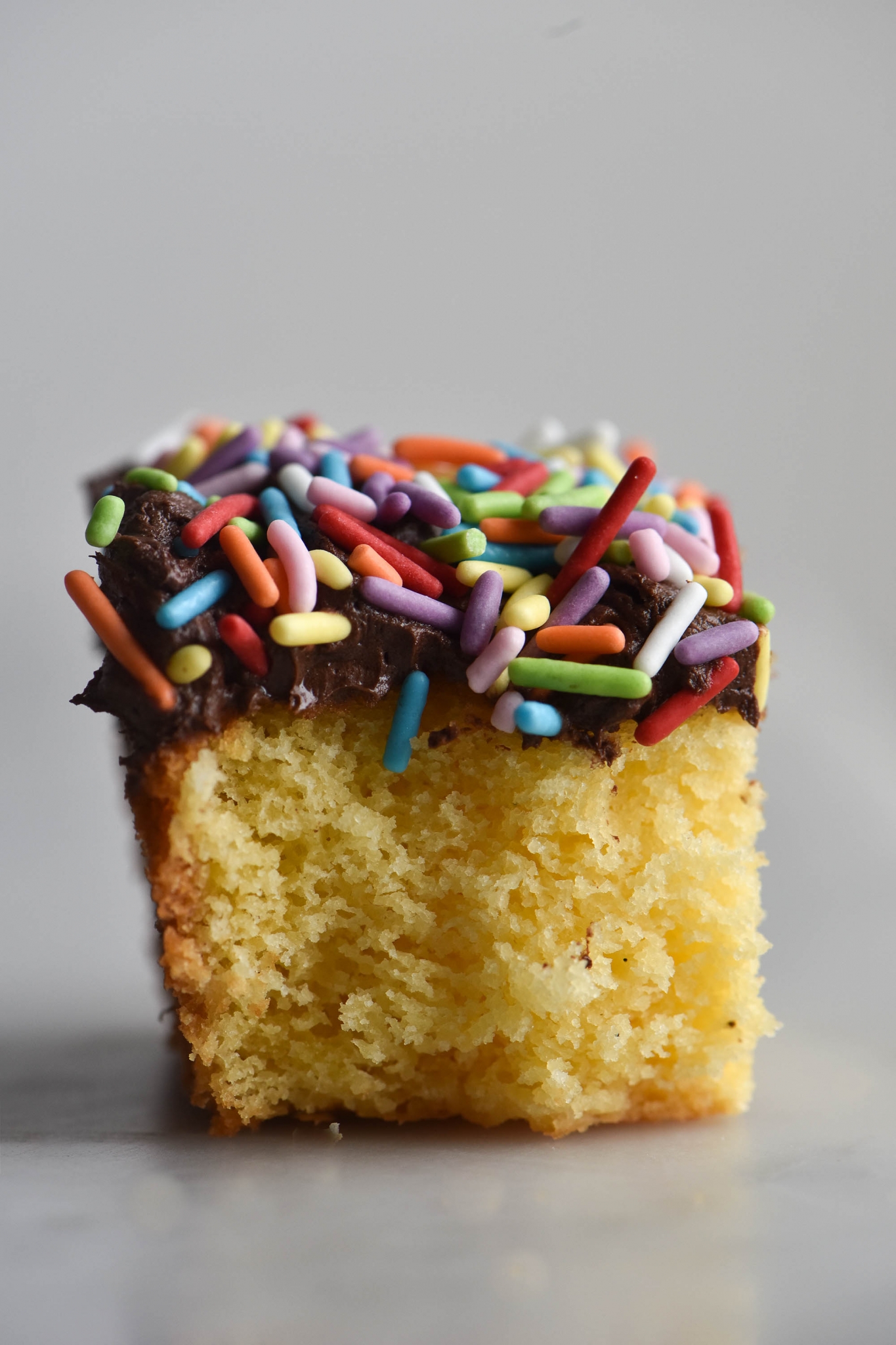 Cookies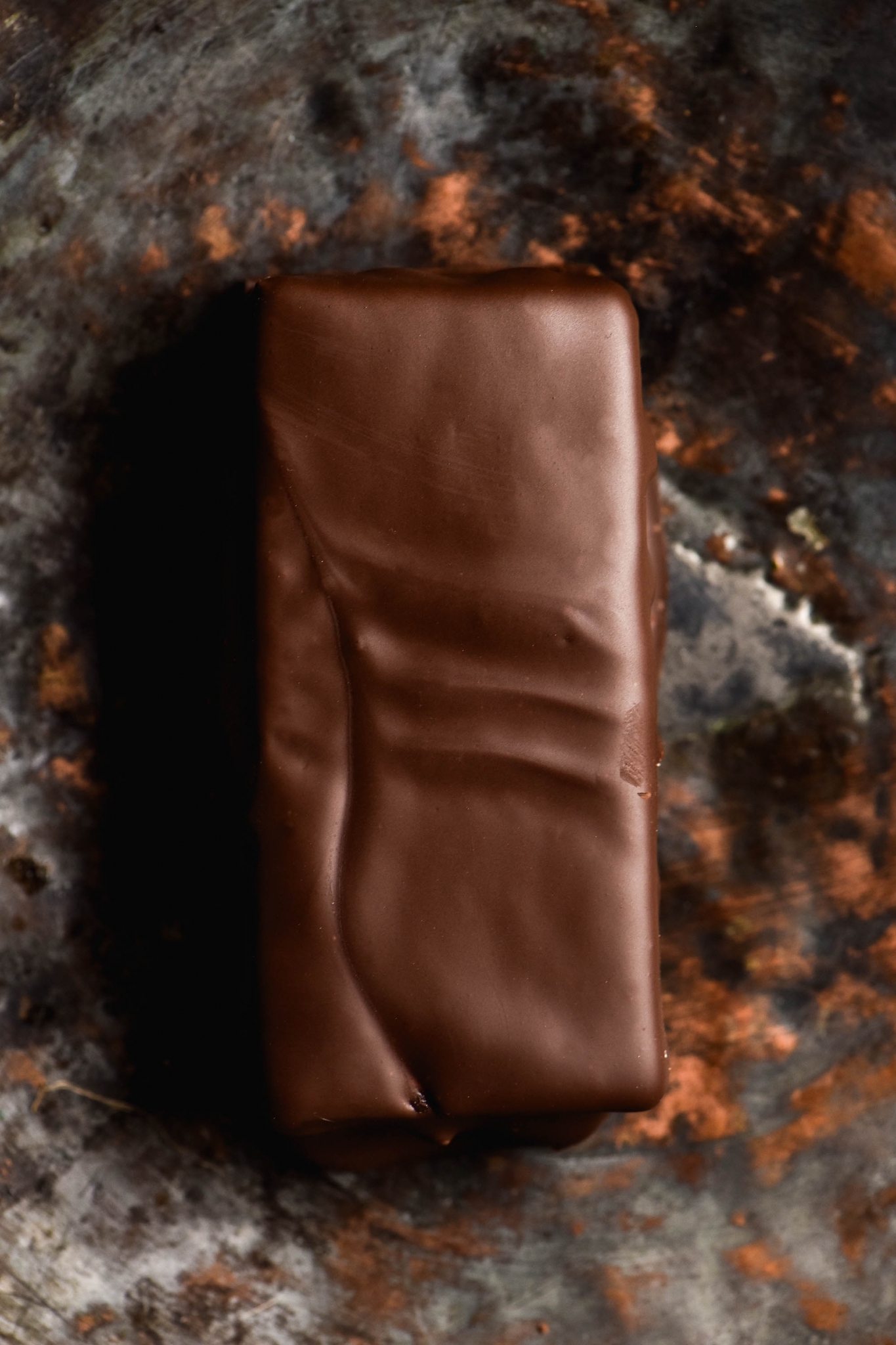 Any flour brownie cookies – low lactose, starch free option, gum free, FODMAP friendly, gluten free
Grain free choc chip cookies – low lactose, starch free, gum free, FODMAP friendly, gluten free, grain free
Choc chip cookies – low lactose, starch free, gum free, FODMAP friendly, gluten free
Chocolate biscuit sandwiches – low lactose, starch free, gum free, FODMAP friendly, gluten free
Passionfruit and lime yoyo biscuits – low lactose, egg free option, FODMAP friendly, gluten free
Anzac style biscuits – low lactose, starch free, gum free, egg free, FODMAP friendly, gluten free
Brownies – low lactose, starch free, gum free, FODMAP friendly, gluten free, grain free, nut free option (contains nuts)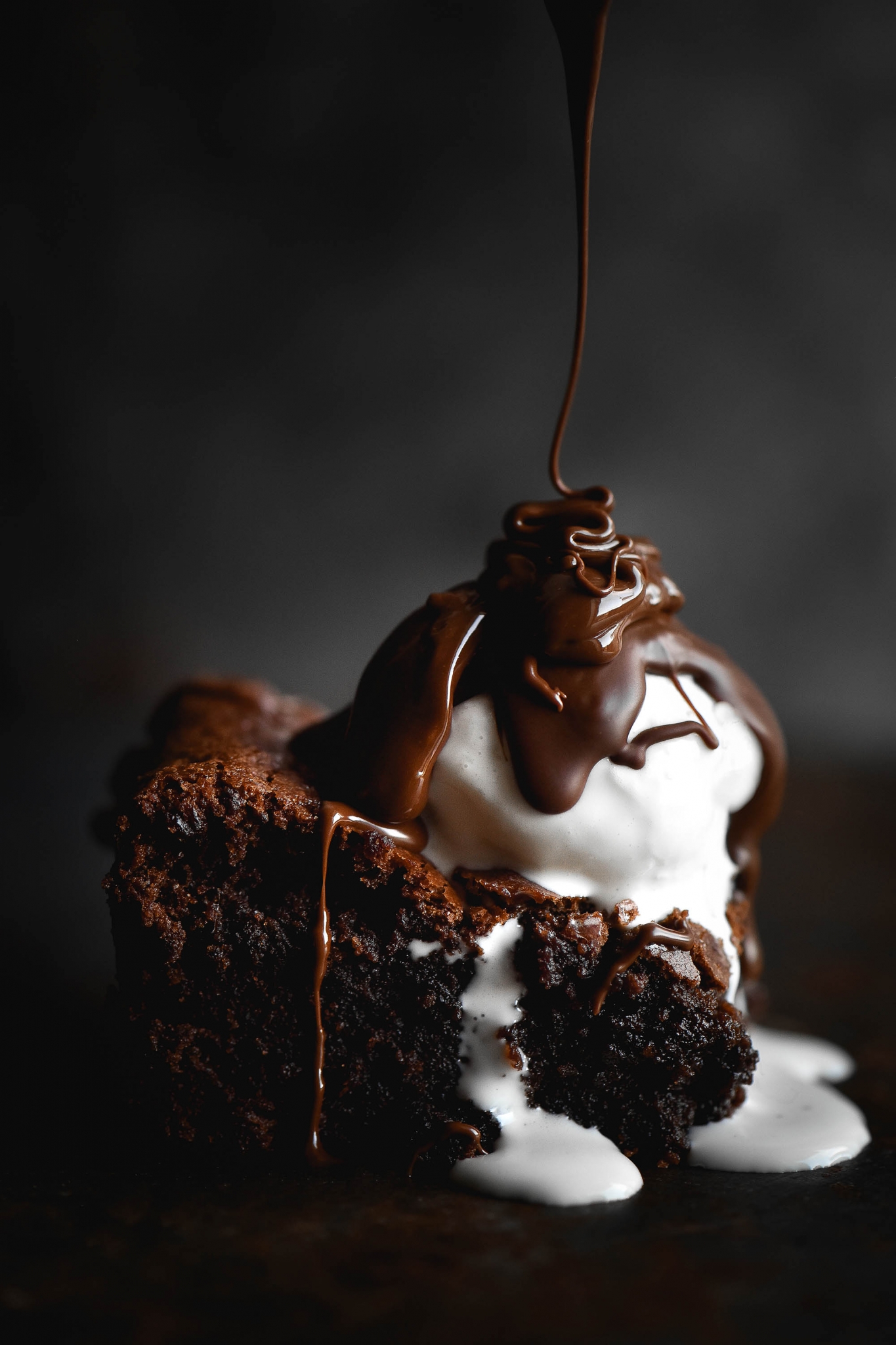 Sweet Sourdough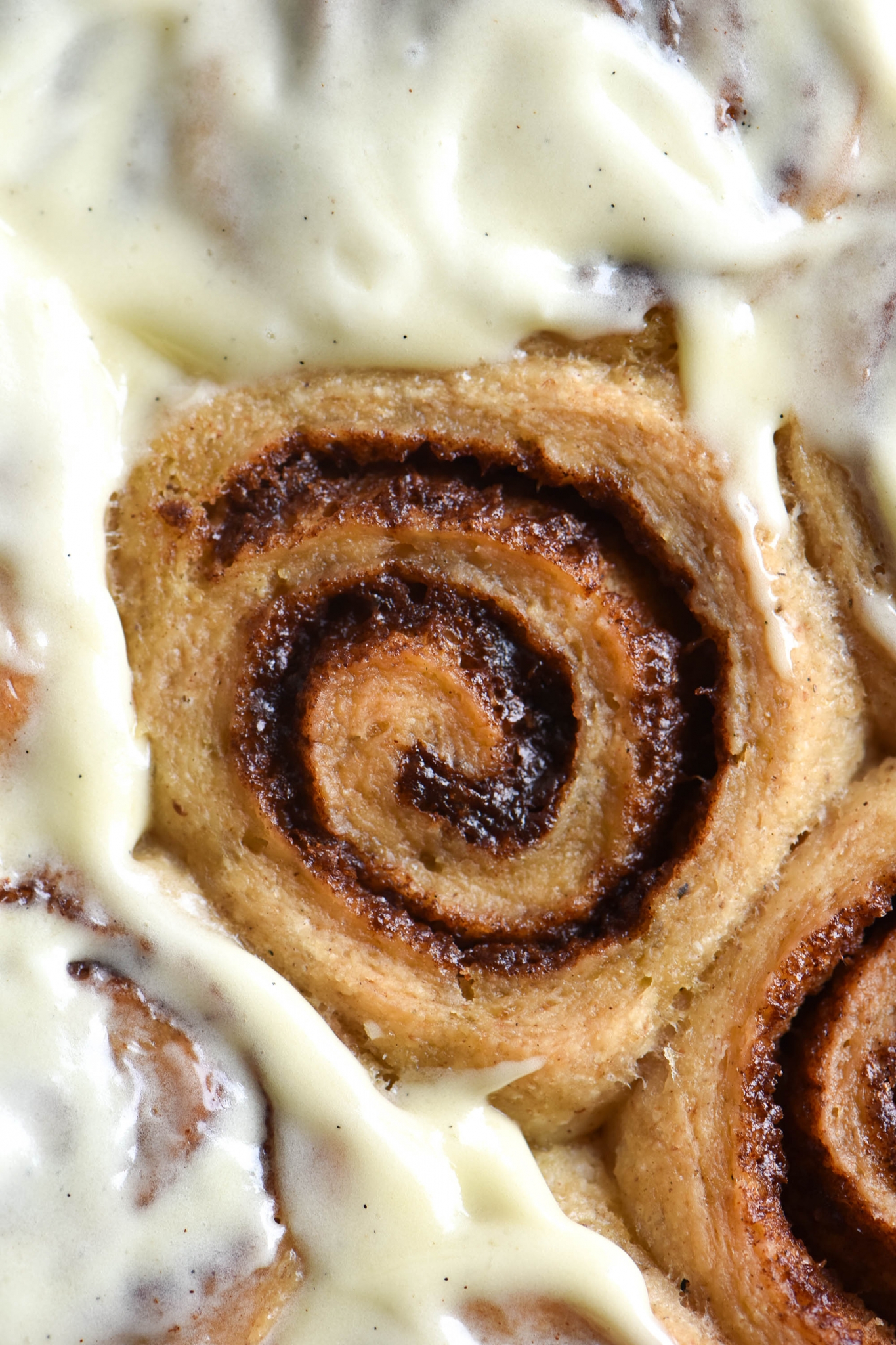 Cinnamon scrolls – low lactose, gum free, egg free, FODMAP friendly, vegan option
Cinnamon raisin sourdough – dairy free, gum free, egg free, vegan, FODMAP friendly, gluten free
Chocolate muffins – dairy free, starch free, gum free, egg free, vegan, FODMAP friendly, gluten free
Croissants – gum free, egg free option, vegan option, FODMAP friendly, gluten free
Pancakes – low lactose, starch free option, gum free, gluten free, FODMAP friendly
Brownies – low lactose, starch free, gum free, FODMAP friendly, gluten free

Savoury recipes
Pastry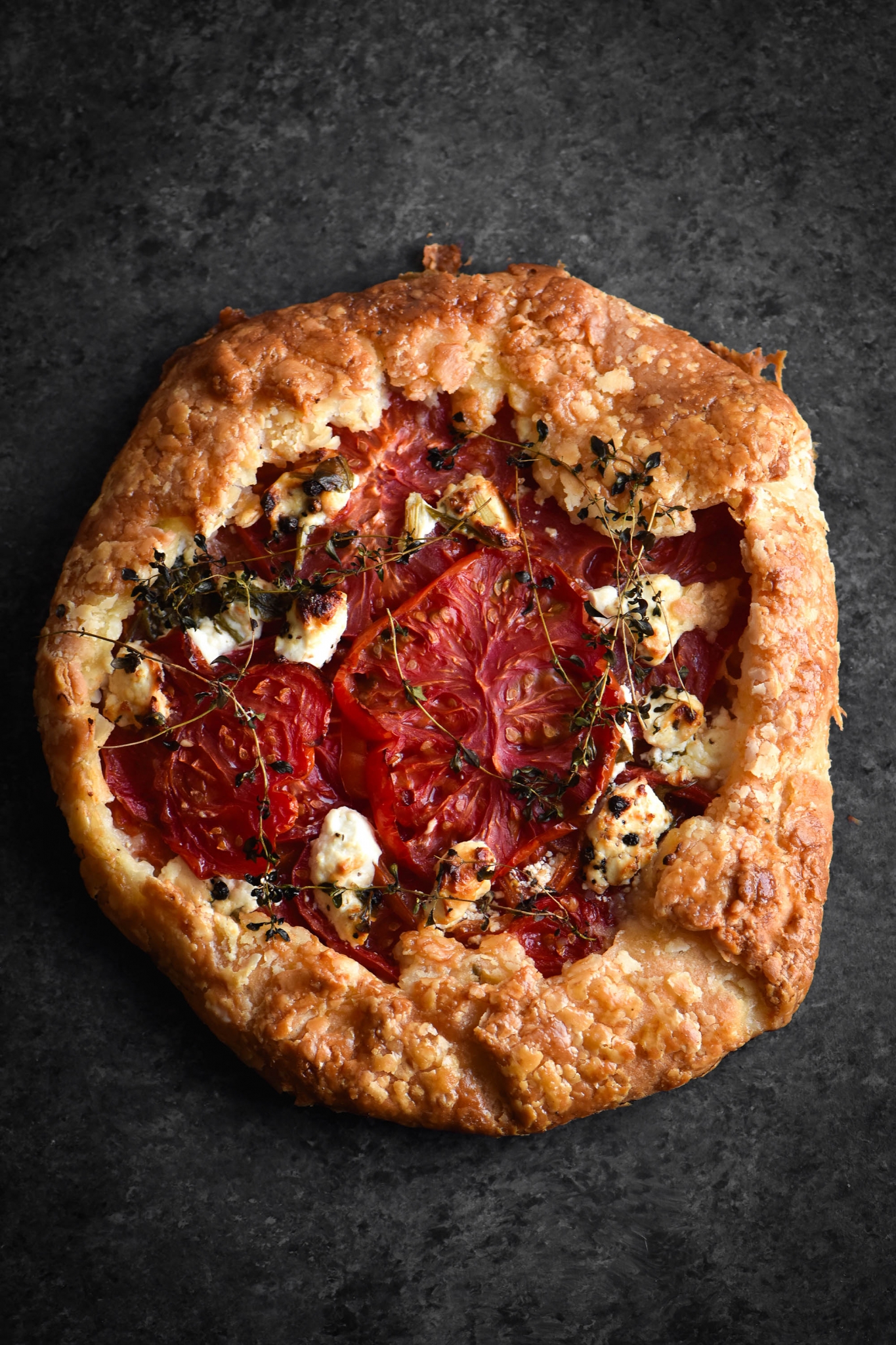 Traditional puff pastry – low lactose, starch free option, gum free option, egg free, FODMAP friendly, gluten free
Rough puff pastry – low lactose, starch free option, egg free, vegan option, FODMAP friendly, gluten free
Vegetarian or vegan sausage rolls – dairy free option, starch free option, gum free option, egg free option, vegan option, FODMAP friendly, gluten free, vegetarian
Curried vegetable pie – low lactose option (contains paneer) egg free option, FODMAP friendly, gluten free, vegetarian
Tomato, goats cheese and thyme galette – low lactose, starch free option, gum free option, gluten free (contains nuts)
Chinese scallion pancakes with vegan option – Low lactose option, FODMAP friendly option (contains milk powder) gluten free
Empanada pastry – low lactose, egg free option, FODMAP friendly, gluten free
Cheese and corn empanadas – low lactose, FODMAP friendly, gluten free (contains corn)
Yorkshire puddings – dairy free option, gum free, FODMAP friendly, gluten free
Roti – low lactose option, FODMAP friendly option (contains milk powder) gluten free
Tortillas – low lactose, starch free option, gum free, egg free, vegan option, FODMAP friendly, gluten free
Vegan taco mince – dairy free, egg free, vegan, FODMAP friendly, gluten free, nut free option (contains soy and nuts)
Savoury scone – low lactose, starch free, gum free, FODMAP friendly option (contains dairy yoghurt) gluten free

Savoury Sourdough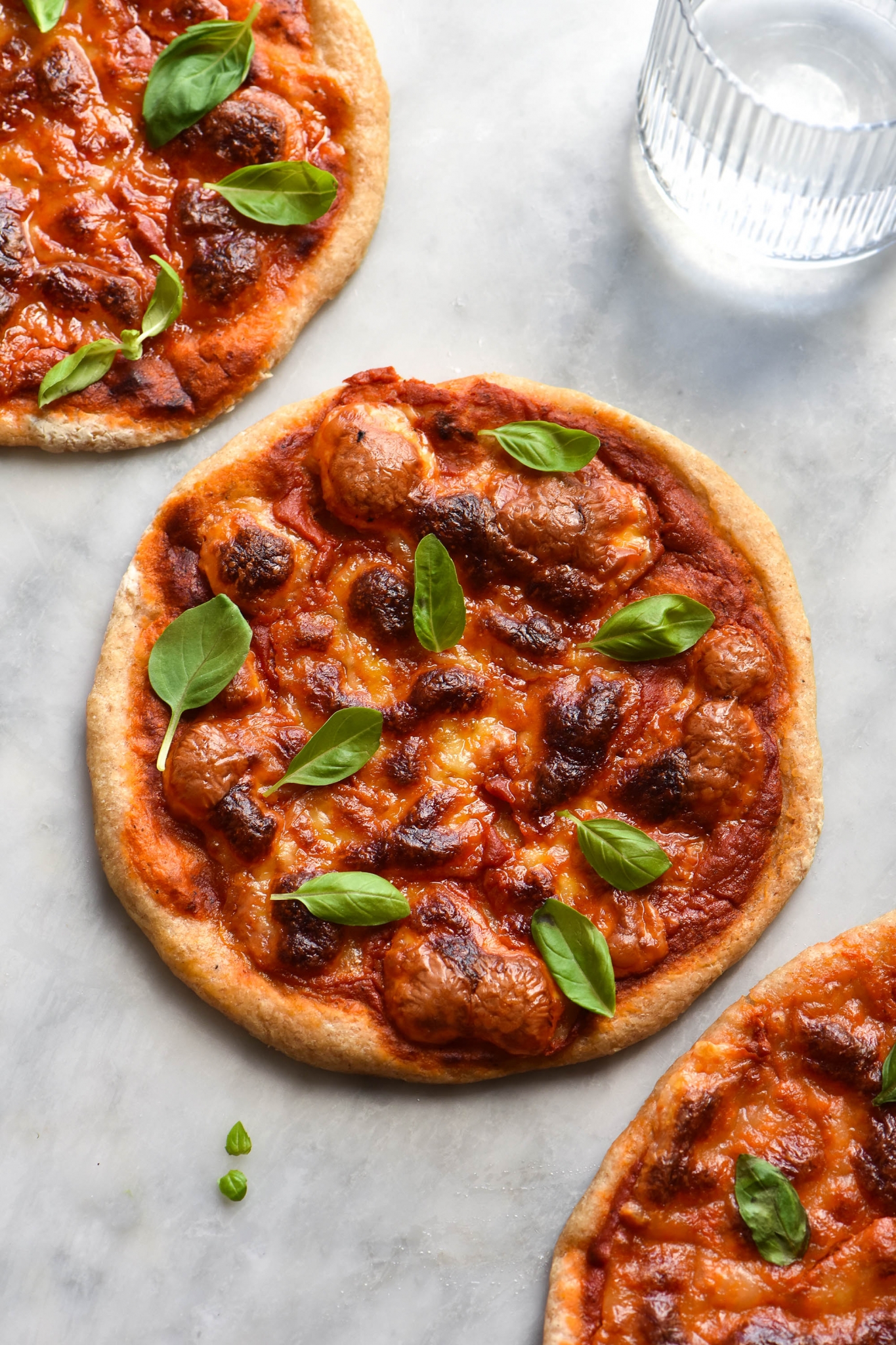 Sourdough starter guide
White bread sourdough – dairy free, gum free, egg free, vegan, gluten free, FODMAP friendly
Everything dough – dairy free, gum free, egg free, vegan, gluten free, FODMAP friendly
Starch free loaf – dairy free, starch free gum free, egg free, vegan, gluten free, FODMAP friendly
Fougasse – dairy free, gum free, egg free, vegan, gluten free, FODMAP friendly
Olive and rosemary sourdough – dairy free, gum free, egg free, vegan, gluten free, FODMAP friendly
Cheddar and jalapeno sourdough – low lactose, gum free, egg free, gluten free, FODMAP friendly
Vegemite scrolls – low lactose, gum free, egg free, gluten free, FODMAP friendly
Baguettes – dairy free, gum free, egg free, vegan, gluten free, FODMAP friendly
Wholegrain pizza bases – dairy free, starch free, gum free, egg free, vegan, gluten free, FODMAP friendly
Flatbread – dairy free, starch free, gum free, egg free, vegan, gluten free, FODMAP friendly

Yeasted Breads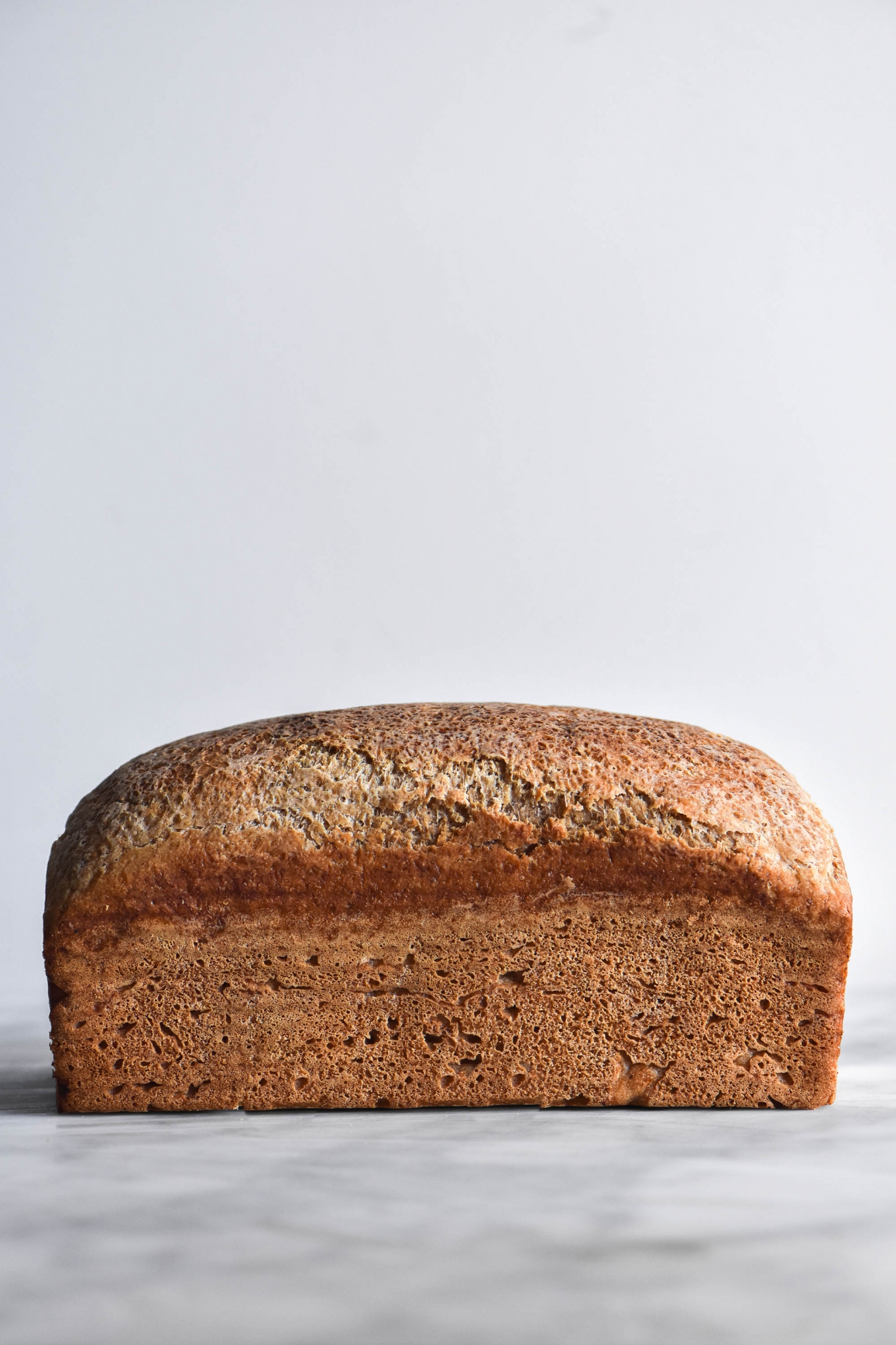 Everyday bread – dairy free, gum free, egg free, vegan, gluten free, FODMAP friendly
Ultimate wholegrain – dairy free, starch free, gum free, egg free, vegan, gluten free, FODMAP friendly
Enriched bread – low lactose, FODMAP friendly, gluten free
Yeast free buckwheat seed bread – dairy free, starch free option, gum free, egg free, vegan, gluten free, FODMAP friendly
Regular pizza bases – lactose free, starch free option, gum free, FODMAP friendly, gluten free
Pizza sauce – low lactose, egg free, vegan option FODMAP friendly, gluten free, vegetarian
Sausage and caramelised fennel pizzas – low lactose, gum free, vegan option, FODMAP friendly, gluten free, vegetarian (contains soy)

Pasta and noodles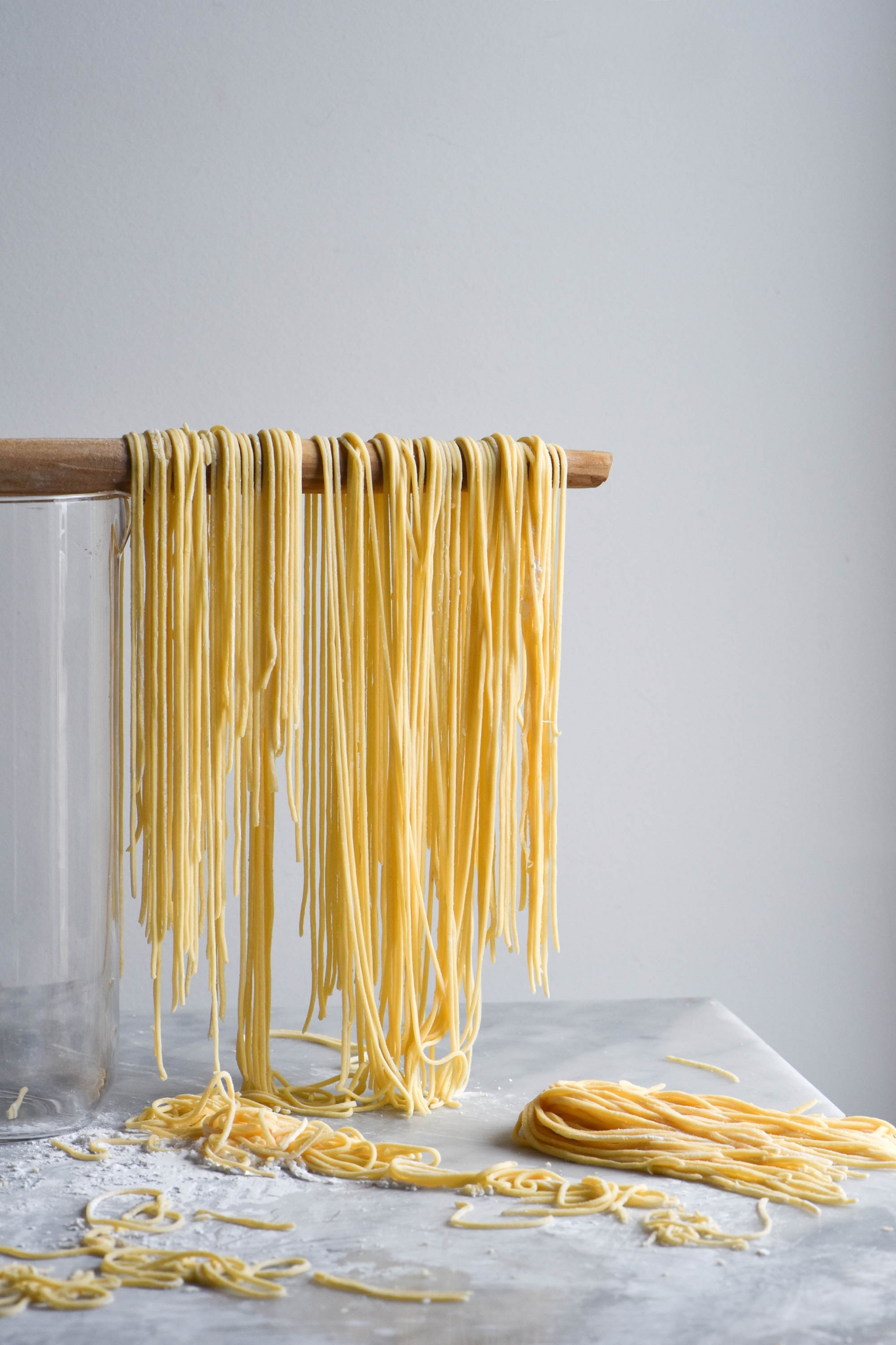 Egg pasta without xanthan gum – dairy free, gum free, FODMAP friendly, gluten free
Spinach ravioli with cacio pepe filling and brown butter sage sauce – low lactose, starch free option, FODMAP friendly, gluten free
Soy and sesame Ramen – lactose free, vegan option, FODMAP friendly, gluten free (contains soy and sesame)
Egg noodles – dairy free, FODMAP friendly, gluten free
laksa with egg noodles – lactose free, gum free option, egg free option (if using vegan noodles) vegan option, FODMAP friendly, gluten free, vegetarian (contains soy)
Dan dan noodles – dairy free, egg free option, vegan option, FODMAP friendly, gluten free, nut free option, (contains soy, sesame, nuts)
Chow mein – dairy free, FODMAP friendly, gluten free, vegetarian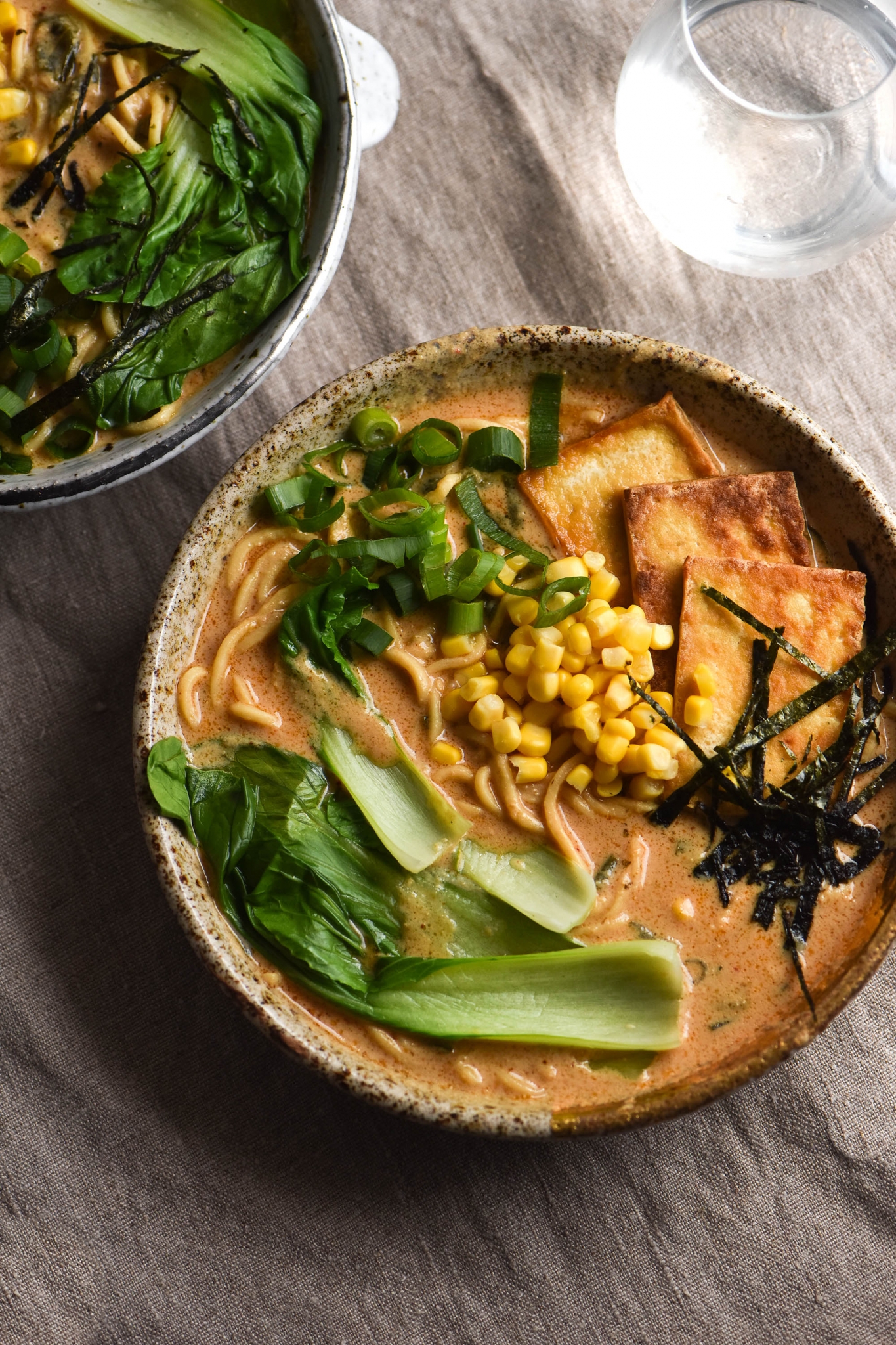 Mostly Dumplings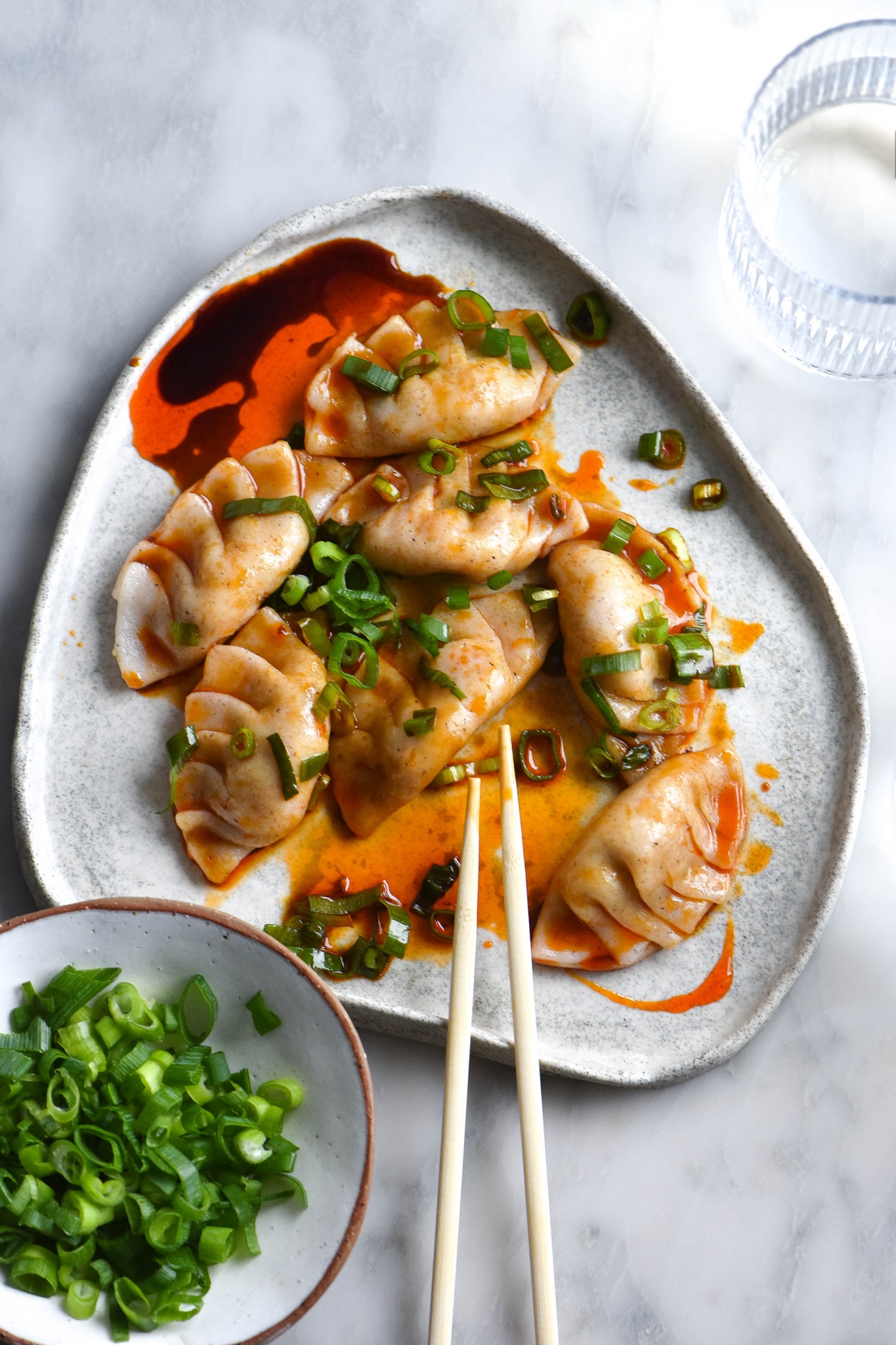 Dumpling wrappers – dairy free, starch free option, gum free, egg free, vegan, FODMAP friendly, gluten free
tofu dumpling filling – dairy free, starch free, gum free, egg free, vegan, FODMAP friendly, gluten free (contains soy) vegetarian
Spinach and water chestnut dumpling filling – dairy free, starch free, gum free, egg free, vegan, FODMAP friendly, gluten free (contains soy, sesame)
Dumpling soup – dairy free, starch free, gum free, egg free, vegan, FODMAP friendly, gluten free (contains soy, sesame) vegetarian
Skirt dumplings – dairy free, gum free, egg free, vegan, FODMAP friendly, gluten free, vegetarian
Chilli oil – vegan, FODMAP friendly, gluten free (contains sesame)
Dumpling dipping sauce – vegan, FODMAP friendly, gluten free (contains sesame)
Potato and pea samosas – low lactose, egg free, vegan option, FODMAP friendly, gluten free
Quick imli chutney – lactose free, vegan, FODMAP friendly, gluten free
Okonomiyaki – dairy free option, starch free, gum free, FODMAP friendly, gluten free, vegetarian
Vietnamese spring rolls – dairy free, gum free, egg free, vegan, FODMAP friendly, gluten free