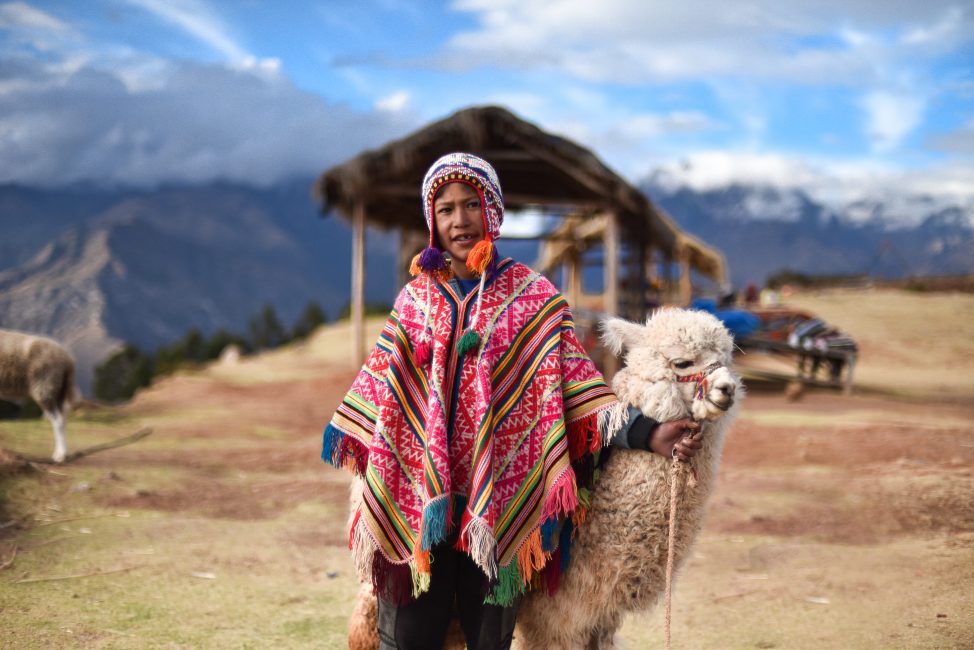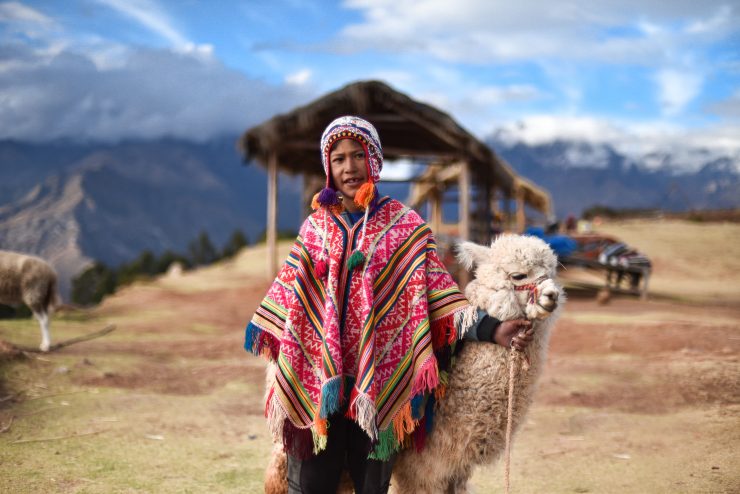 Welcome to Part 2 of the Peru series: Cusco. I'm calling it the Peru series, because I had too much to say to fit into an individual post. TIA for your understanding. Cusco, with it's Spanish influenced terracotta buildings, was my favourite of all the Peruvian cities, with Arequipa a close second. Despite the culinary finesse we experienced in Lima, I've always loved the Moorish Spanish style buildings and feel. Cusco feels like it is from another time, and another planet – the altitude, sitting at 3000m+, has a fascinating effect on breathing (ie it's hard/you can't)
Cusco was the closest city to a number of spots on our itinerary (namely, Macchu Picchu and Vinicunca, or Rainbow Mountain) so it was difficult to experience too much of the culinary offering of the city. That said, we came away with these solid recommendations:


WHERE TO EAT IN CUSCO:
Organika – a gorgeous little place in San Blas with vibrant, rainbow food, loads of gluten free and vegan options, and the loveliest wait staff. I tried to go back a second time, if that gives you any indication.
Green Point – we didn't make it, but apparently the (all vegan) food is delightful, and well worth a venture.
Pachapapa – authentic Cuscenian cuisine and excellent Pisco Sours. I had the quinoa soup (vego life) but there are lots of authentic options for those without dietary restrictions
Chicha – Part of the Gastón Arcurio family, Chicha has delicious maracuya sours, and a host of authentic curry style dishes to suit the vego's of the group.
The Pisco Sours Museum – Ok, not strictly food, but this one is a given. You gotta go.
San Pedro Market – if you're like me, food markets are some of the most exciting and authentic things about travelling. There's something about seeing the locals making, gathering and selling their local cuisine that can't be beaten.

WHERE TO EAT IN CUSCO CONTINUED:
Street vendors – this is a long shot, but our guide showed us his favourite tamales vendor in Plaza De Armas, and the sweet one, made of corn meal and sultanas, among other things, was a small slice of heaven. She may not always be there, and he mentioned that she often sells out quite quickly, but she in the corner closest to the Cathedral of Plaza De Armas.
Qura – We stopped at this cute little cafe for a tea and an acai bowl. The owners were lovely, as was the acai, and it was a refreshing change of pace to potato dishes and heavier meals.
Cafe Loco – this was closed when we tried to visit, but apparently it's a cute little locally owned cafe, and worth a trip for the view of Cusco itself.
MAP – We missed our reservation because we were too taken with textiles sellers in the sacred valley, but apparently MAP is a beautiful, understated restaurant focusing on Peruvian Cuisines, and well worth a visit.

WHERE TO STAY IN CUSCO:
I had quite a unique itinerary, and I was in and out of Cusco three times. As a result, I have four different hotels to vouch for, at different price points. That said, we meandered past a whole heap of lovely boutique looking hotels, so do a bit of research, because there is definitely something out there that will be perfect for you.
BELMOND PALACIO NAZARENAS: I mean, even the name is a treat. We stayed here for two nights, and every aspect of the hotel was exquisite. The breakfast was bountiful, and included 100% quinoa pancakes, which I ate my weight in, every day. The pool has a view of the Cuscenian hillside, and, as part of your stay, you get not only an oxygenated room (altitude is hard) but also a 24/7 personal Pisco Sour maker service. Is there anything better?
PALACIO DEL INKA: An old Incan Palace, as the name subtly suggests, this hotel is right in the Historical Centre of Cusco. The interiors and rooms are very grand, and if you're lucky, you might get a balcony that looks out onto the cobbled streets. The breakfast spread was genuinely impressive, and by this stage of the trip I was hanging out for a kale smoothie, which they happened to have.
INKATERRA LA CASONA: Although we didn't stay here, we had lunch at the restaurant and were shown one of the grander rooms, which was understated and absolutely beautiful. The courtyard is such an oasis of calm that you'll forget how many times you've paid to take a photo of a cute baby alpaca and a women in dress.
EL RETABLO: This bright and colourful hotel has all the basics down pat: clean, comfortable bedrooms, free breakfast, and a cute little courtyard with a band. If you're lucky to get a second floor room, you'll have a magnificent view over Cusco. The only downside is that it is at the top of quite a steep hill, and although the majority of Cusco is very walkable, it did give your fitness a lil test. Walking off all the potatoes, yeah?

WHAT TO DO IN CUSCO:
I mean, wandering the streets and repeatedly visiting the markets is more than enough, but you've got a few more options:
Macchu Picchu. OBVIOUSLY, this is a must do. We were lucky enough to be invited on the Belmond Express to Macchu Picchu, which was the ultimate way to do Macchu Picchu in style. You are fed, watered and caffeinated for the entirety of the 2 hour train journey, and if the scenery isn't enough, there's also a band, just casually. You get your own bus up to the site itself from Aguas Caliente (the train stop you'll pull into) saving hours of queueing, on the way up, but particularly on the way back. The entertainment on the way back is an absolute hoot, and was one of my trip highlights. You also get a guide for the ruins, and lunch at the top. Highly recommended for a lil bit of luxury.
Vinicunca (Rainbow Mountain) is a four or five hour trip from Cusco, and many tour companies offer to pick you up at 2am to get there. We chose to have a personal guide take us camping overnight, so the whole experience felt less rushed. It was absolutely surreal and one of the coolest experiences I have had to date – I'm not a camper, but this was an absolute experience. If you're afraid of heights, proceed with a lil bit of caution – the drive there involves a pretty intense drop. Also worth noting: At nearly 5200m in altitude, it is quite literally not for the faint hearted.

WHAT TO DO IN CUSCO CONTINUED:
San Pedro Market. I cannot recommend multiple trips enough! It is such a fascinating market, full of locals and tourists alike. We were lucky enough to have a fluent Spanish speaker amongst us (we had our cocoa leaves, or fortune, read just outside the market) This really helped with asking about the foods and produce, but it's a great experience, even if you have no idea what is happening. There is an exit near the fish and meat section that leads to a street with an even more locally dominated market – just don't take too many photos, as many of the locals don't enjoy it. I had a clove of garlic thrown at me, which is ironic because I can't eat garlic. Also, go and have a juice! The juice ladies are the best, as you can tell.
Plaza De Armas is the square in the historical district, and you'll inevitably stumble across it at some point. It has a whole heap of beautiful, architectural buildings, and you can go into the Cathedral, if you're so inclined. The restaurants felt a little bit touristy (there was a McDonalds, which is really sad) but it's still a beautiful little spot to sit on a bench and have a coffee.
The Sacred Valley and Ollayantambo – these basically deserve a separate post. We had a very brief visit, but I'd suggest at least a few days to cover these properly. On the agenda at a minimum? Moray (an Incan archaeological site) Maras (the salt pans, a truly extraordinary site) and Chincero, a beautiful little weaving village.

A FEW FINAL TIPS:
Suss out some altitude sickness tablets with your Doctor before you leave. Whether they're placebo or not, they're handy to have.
Don't eat and walk. Just don't. It's a terrible idea at altitude, when your digestive system is already slower. My gastroparesis at altitude was awful, so I'd recommend discussing a remedy with your doctor if you suffer from gastroparesis too.
Don't drink too much! Boring advice from someone who has a regular order at regular wine bar, but my worst experience with altitude sickness was a combination of hangover, dehydration, and high altitude.
If you have a load of dietary requirements, take some snacks with you. Always handy to have.
You can use US dollars, which is what we found ourselves using most, as it was easiest to wrap our heads around. That said, ALWAYS have some sol (Peruvian currency) on hand – small notes and coins are great for tips.
On the note of tips: you need to tip. Everywhere and everyone, basically. As Australians are not accustomed to tipping, but you need to do it in order not to offend people.