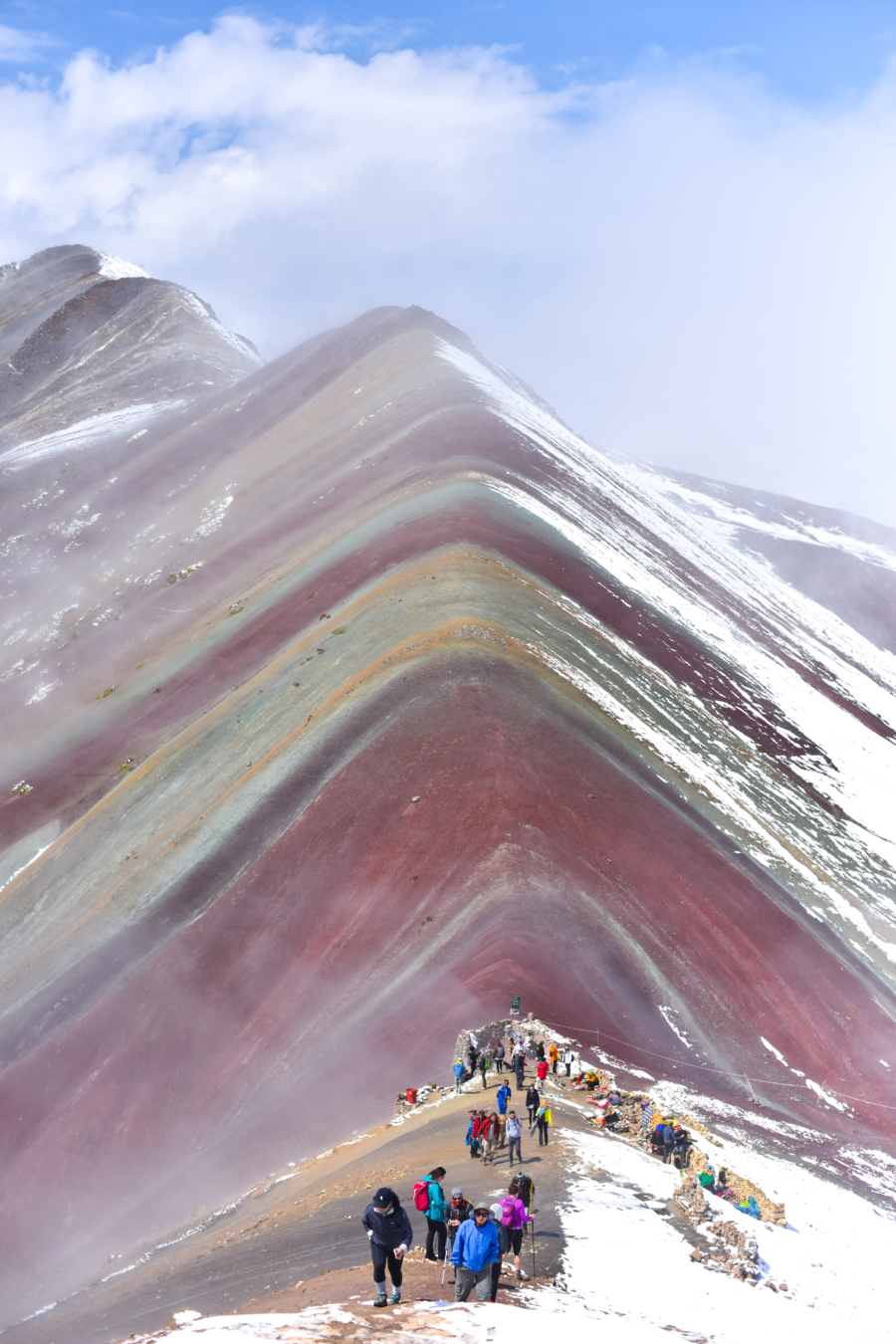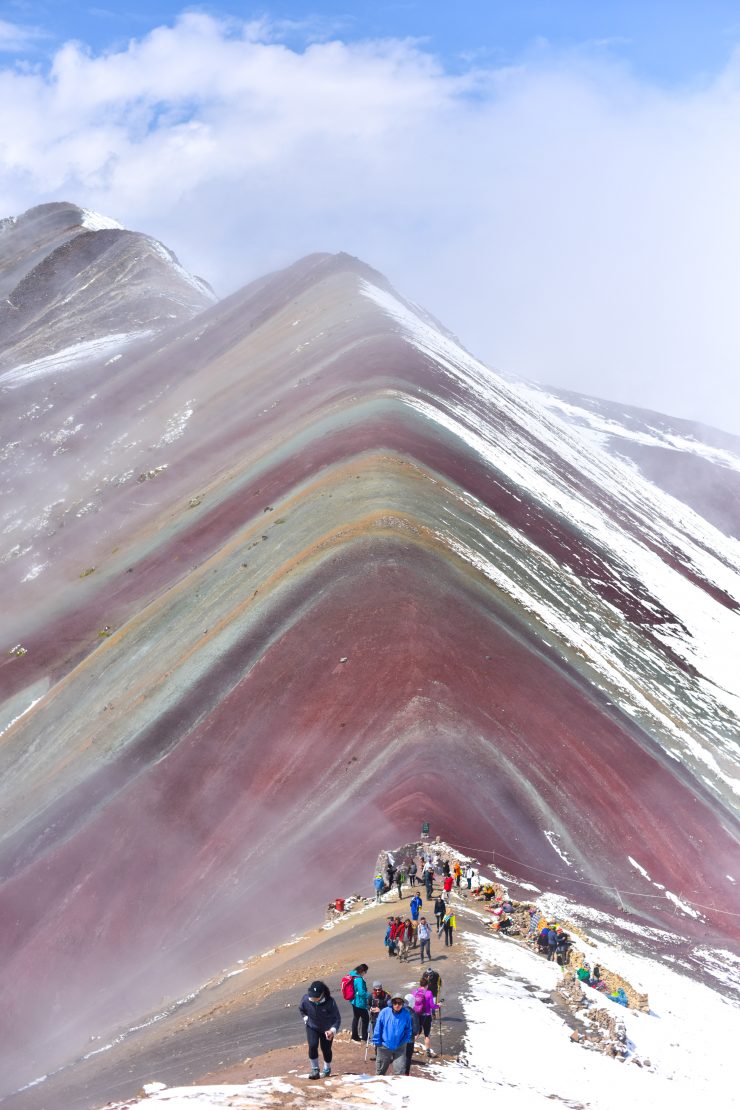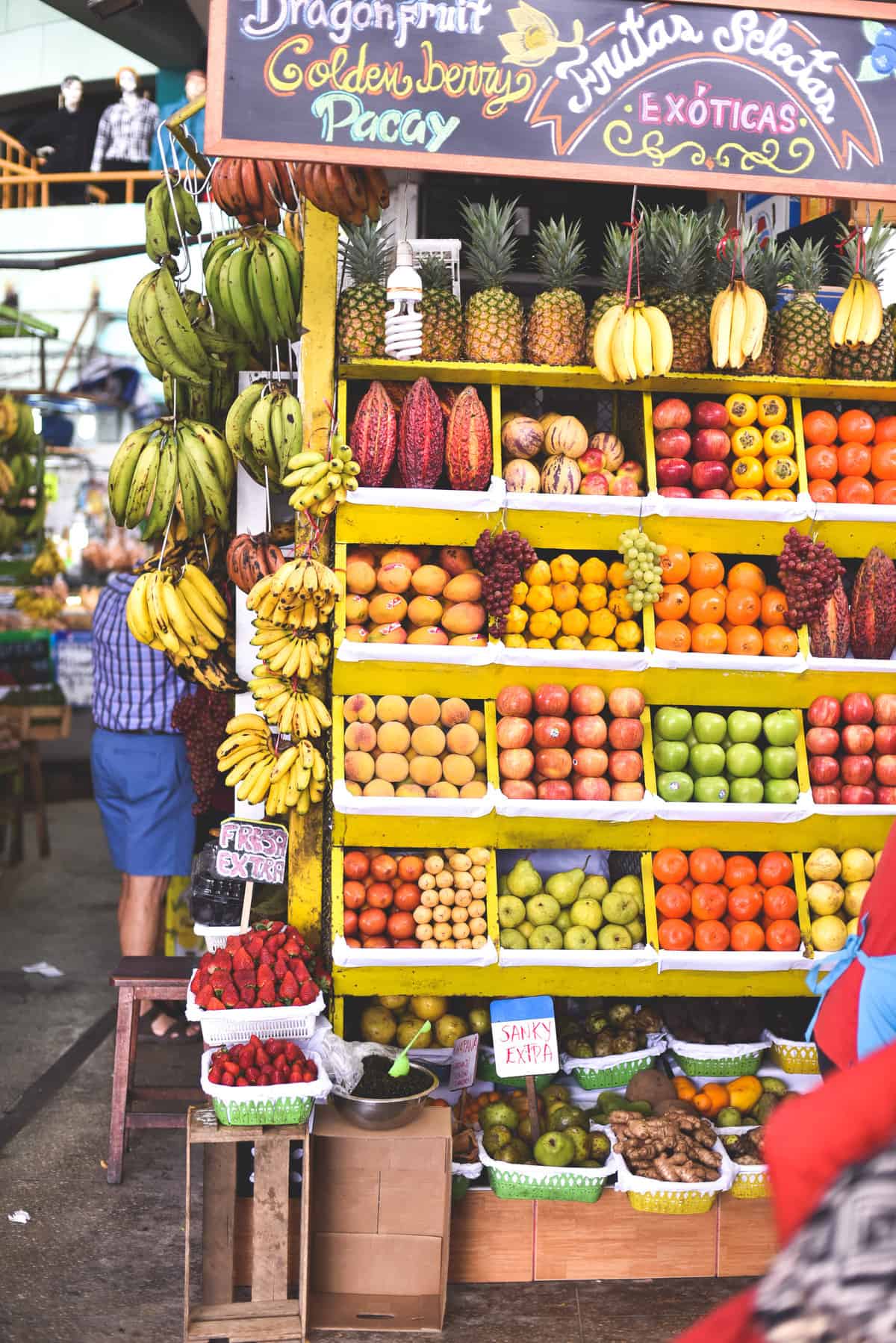 In September last year, I jetted off on the trip of a lifetime to Peru, and, as part one of two, I'll be indulging myself in a Lima themed nostalgia trip today. Like potentially many other people (or am I just a pleb? I'll take it) I knew little to nothing about Lima before I arrived. One thing I had been made aware of, when I attended The World's 50 Best in Melbourne a few months beforehand, was that Lima had forged itself a name as a world class culinary destination.
Our itinerary was wild, intense and a true once in a lifetime: we hopped off a plane from Santiago via Sydney via Melbourne, changed out of our activewear, and walked around the corner straight into an 18 course degustation at one of The World's 50 Best Restaurants, Astrid Y Gastòn. Wild.
The preceding days were no less unreal: we had a one on one chat with two of the World's Top 10 Chef's in the world, who were extremely humble about their titles, and just generally nice human beings. Both Virgilio Martinez (owner of Central) and Mitsuharu (Micha) Tsumura (owner of Maido) both suggested that neither intended to be running their respective restaurants forever (incentive to book a flight, or?) and both gave us a few insider tips for eating your way through Lima.
ASTRID Y GASTÓN – GASTÓN ARCURIO
Gastòn Arcurio, the head chef at Astrid y Gastòn (along with his wife, Astrid) is basically considered the figurehead of Peruvian cuisine, and has mentored a number of Peruvian chefs (one of whose restaurant is ranked 3rd in the world, just casually.) The Peruvian cuisine is particularly unique, in part due to the wildly varied landscapes and altitudes, and Gastòn is credited with being one of the first to actively celebrate these variances, and with bringing them to the world stage. He has ranked in the World's 50 Best Restaurant Awards countless times (when I met him, I awkwardly asked him if he'd ever been to the awards, such are my social skills) and has a number of cookbooks.

CENTRAL – VIRGILIO MARTINEZ
Next on the agenda was the third best restaurant in the entire world, Central. Chef's Table fanatics might be more knowledgeable than I was when I arrived, but Central was truly an experience. Not only is the chef, Virgillio Martinez, world renowned and loved by his peers (He won the Chef's choice award at the 2017 World's 50 Best Awards, which I was lucky enough to attend) but he is an all round nice guy. We met with him at Central the day we dined there (surreal) and he showed us not only his rooftop garden, kitchen, and general relaxed attitude, but also the development of his new restaurant in Moray, overlooking an archaeological site of the Incas. For such a 'celebrity' chef, he was the loveliest, most down to Earth person, and I can't overstate how impressed I was.
Central was my favourite of all the restaurants we visited in Lima. It is a pared back, understated building, the kitchen enclosed only by glass, so diners can watch the world class food being prepared, and, if they're lucky, Virgilio in action. The menu is a culinary adventure of the altitudes of Peru, each course inspired by, and made with ingredients of a different altitudinal plane. They catered seamlessly to a gluten free pescetarian – the food is heavily focused on produce, rather than intricate cooking styles or additives, so most of the menu was suitable regardless.
BELOW: A shaky IPhone photo I took of Virgillio, because I was too starstruck to stick an SLR in his photo. Also, a picture of the rooftop garden at Central, because again, I felt like I was in a privileged space and I didn't want to be a jerk.


MAIDO – MITSUHARA (MICHA) TSUMURA
Finally, there was Maido: A seafood focused restaurant, ranking number 8 in the world. We sat down with the owner, Mitsuharu (or Mischa) and he was every bit as lovely as Virgillio. Also a quasi celebrity as a result of Chef's Table, Micha wandered around the restaurant during the course of the evening, chatting and taking photographs with diners. The food was bright, colourful and beautiful (aka a food bloggers dream) and as you walk into the restaurant, the whole restaurant yells 'Maido!' which means welcome. Trust me, it doesn't get old.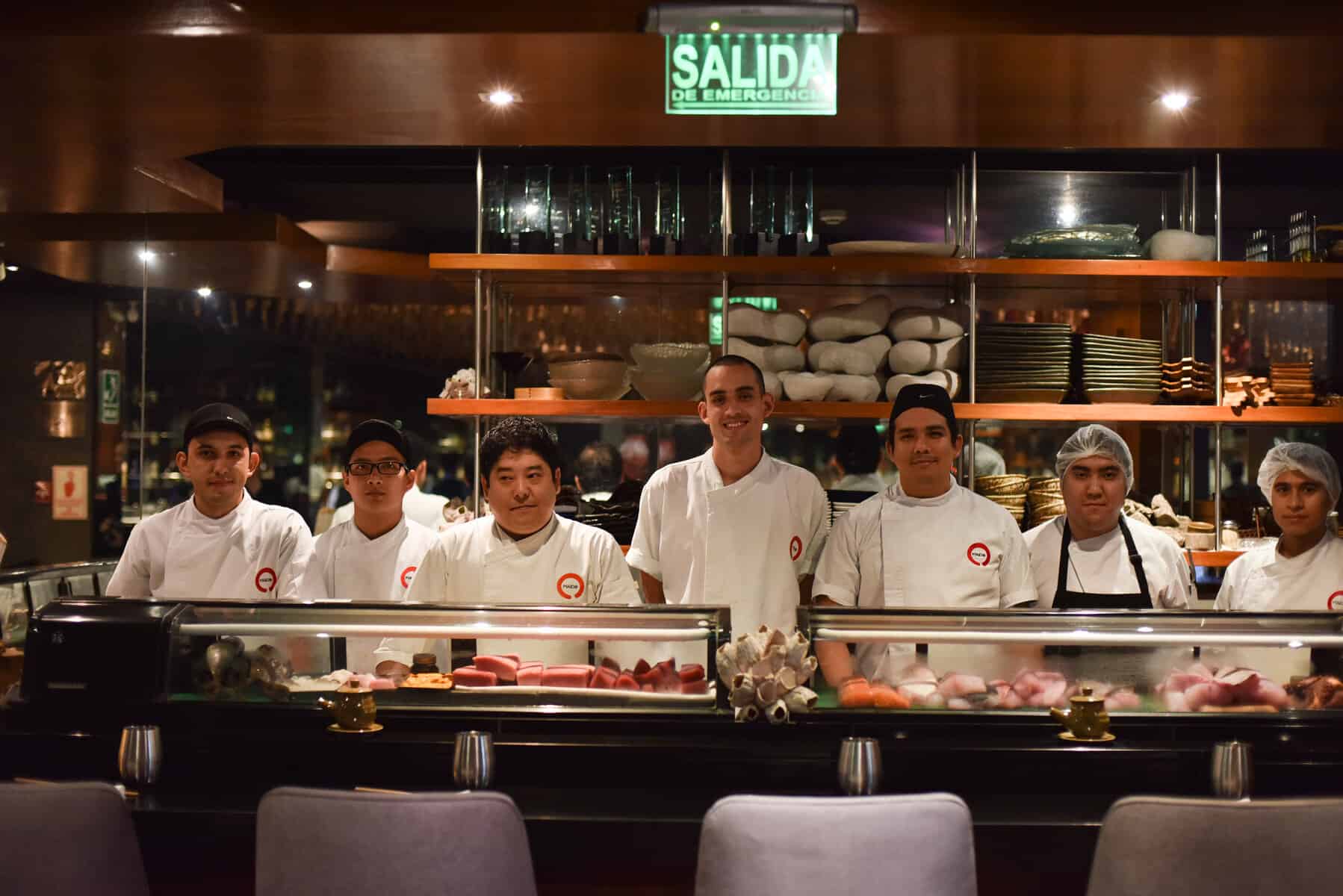 WHERE TO EAT IN LIMA:
Central, obviously. Book well in advance of your trip, and flag any dietaries when you do so.
Astrid Y Gastón. Same as above.
Maido. Same as above, and keep in mind that this is a fairly seafood oriented restaurant.
Isolina. Recommended by all three chefs of the above, this restaurant serves 'home style' Peruvian cooking that is done to perfection. If you're pescetarian and gluten free, as I am, you might struggle a little, as I did, but consider it as taking one for the team for your Carnivorous counterparts.
El Pana De La Chola. What I considered to be Melbourne style brunch, this place is one of Peru's best bakeries.
Neiro Lab. For excellent coffee (try the chocolate coffee, with single origin chocolate) this is your stop.
Al Mar. One of Gaston Arcurio's restaurants, Al Mar focuses on the Lima famous ceviche, and has a fun, festive vibe. Book a day or so ahead.

PLACES WE DIDN'T EAT BUT I HAVE FLAGGED FOR NEXT TIME:
Amaz – fine dining with an ethos similar to Central, the menu looks to die for.
Malabar – owned by the same man, Pedro Miguel Schiaffino. Apparently the bar is great.
Cevicheria Al Red – Owned by the same family as Isolina, this is apparently a no frills, good quality, less packed spot for great ceviche.
Madam Tasan – Did you know that Peru has a large Chinese population? Yeah, neither did I. Chifa, or Cantonese cuisine infused with Peruvian elements, is particularly popular. This is another Gaston Arcurio restaurant (He's taking over the world!)
Chifa Titi – A high end chifa restaurant in San Isidro, the neighbourhood we stayed in, and the neighbour Astrid Y Gastòn is in.


WHAT TO DO IN LIMA:
Eat. But I suppose you've already cottoned onto that.
Visit Mercado Surqillo. It's a vibrant local produce market, with everything from unusual tropical fruit, to gifts, to a very confronting meat section. There is a cevicheria inside called XX and I highly recommend it.
Visit the historical centre. It's a slice of Europe in Peru. Street vendors sell a number of delicacies from a quinoa breakfast drink, to arepas (sold by Venezualans displaced by the tumultuous political situation, so well worth your money)
Walk around Barranco (the arts district) and Miraflores. I'd recommend staying in these areas too.
Head down to the Miraflores boardwalk. There is a very unique statue of some lovers making out, and it's a very picturesque spot.
Take a cooking class. We did one at Hotel B, a swanky art hotel in Barranco. We also learned how to make Pisco Sours, and polished them off on the Hotel B rooftop. Ideal. Below is a caramel and custard apple dessert that I made and topped with more edible flowers than the chef deemed necessary.