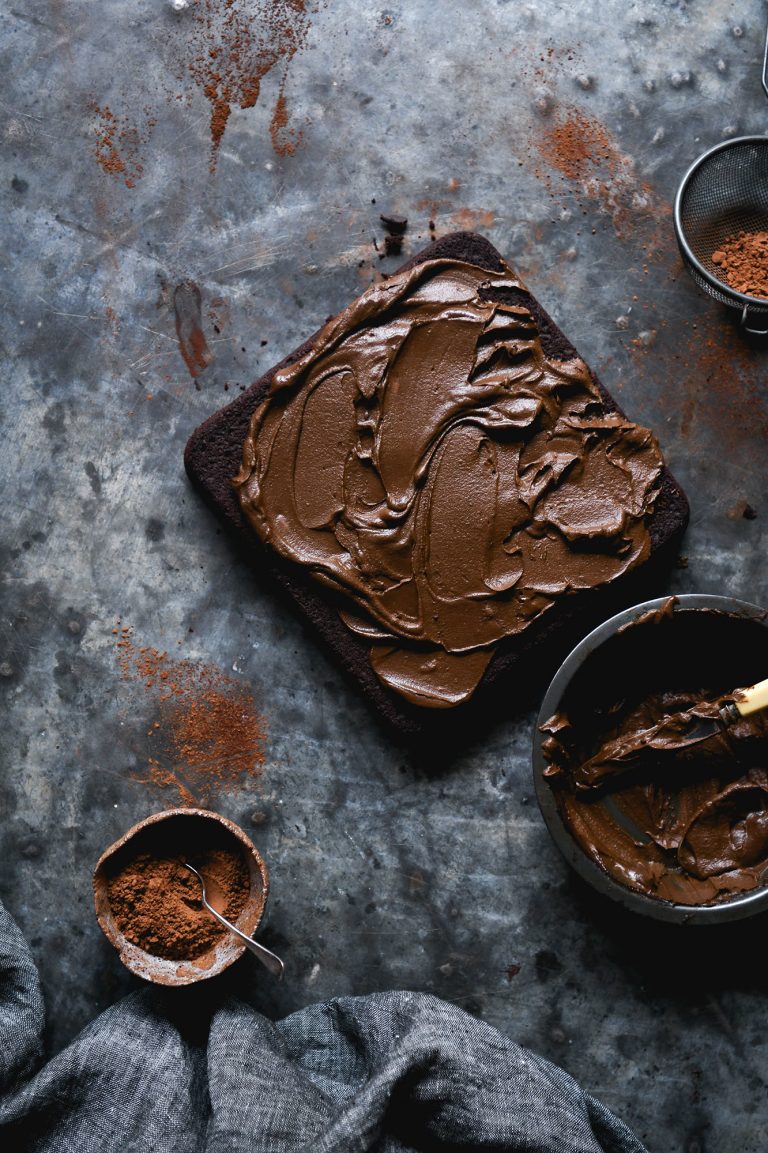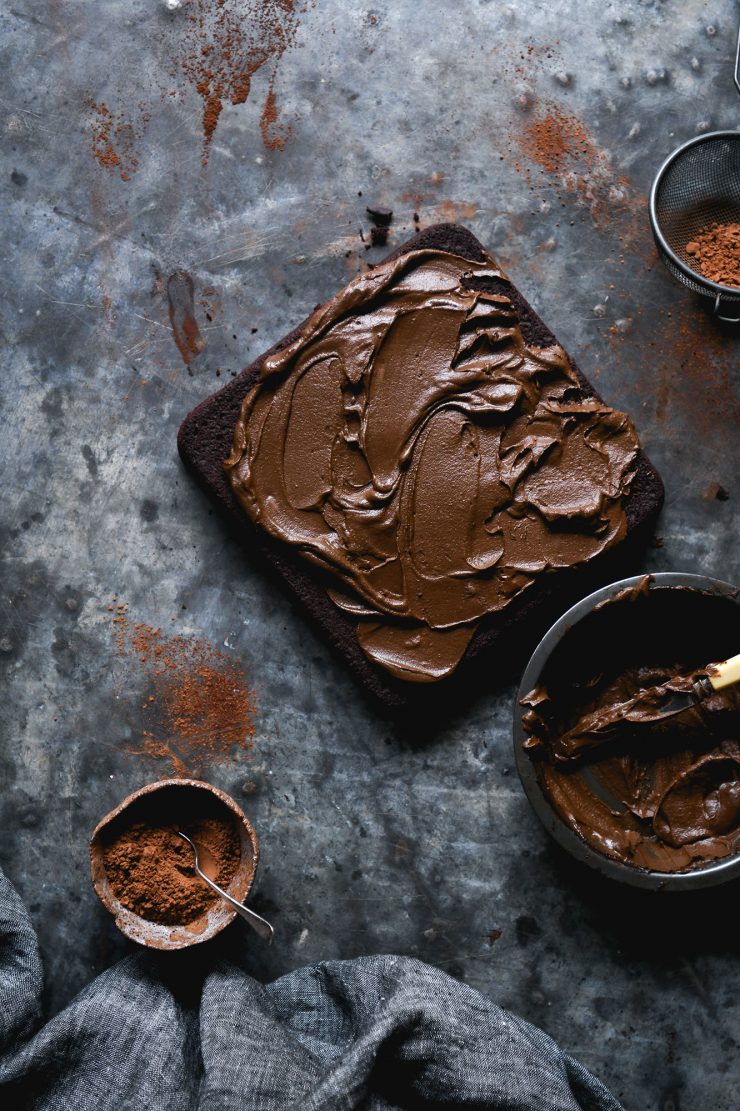 VEGAN CHOCOLATE PUMPKIN MUDCAKE.
Yeah, we're doing this. I've been on a Pinterest binge lately, and I couldn't help but notice the amount of vegan chocolate cake recipes that contain applesauce. Applesauce, for the uninitiated, is normally a fantastic option for a sweetener – except when you malabsorb fructose. This got me wondering: what do FODMAP aware vegans use as a healthier sweetening/binding option? Can I step in and save the day? I probably can't, but pumpkins can.
Pumpkin is a well known dessert additive these days, particularly in America, where pumpkin spice is a cultural experience. I myself am partial to a good pumpkin dessert, as demonstrated by the pumpkin loaf with chocolate chai buttercream (am I doing SEO right?)
Pumpkin, particularly Kent or Japanese Pumpkin, is a FODMAP friendly option for both a sweetener and a binder. The latter is particularly important in vegan baking, in the absence of eggs. Speaking of eggs, here's another vegan baking trick I haven't embraced – the chia egg. I don't know what I'm doing wrong (and I don't particularly care to find out) but I don't rate finding chia seeds in my teeth after eating a piece of cake. Enter, the psyllium husk egg. Same premise, less chance of a teeth mishap afterwards.
This mud cake sheet cake hybrid is ridiculously moist and fudgy, and easy to make. It is gluten free, FODMAP friendly, and (in case you missed it) vegan. The chocolate tahini ganache (spoiler alert: also made with pumpkin) is kind of life changing, if you'll allow me to toot my own horn. Thanks.

Chocolate vegan pumpkin mudcake
Vegan, gluten free, FODMAP friendly
Ingredients
FOR THE VEGAN CHOCOLATE PUMPKIN MUDCAKE:
1

cup

pumpkin puree

125g

3/4

cup

plain coconut yoghurt

1/2

cup

almond milk

1

tablespoon

apple cider vinegar

1/3

cup

vegan chocolate

recipe here

1

cup

fine brown rice flour

165g

1

cup

cocoa

1/2

cup

brown sugar

1

teaspoon

baking powder

1

teaspoon

baking soda

2

tablespoons

maple syrup

(more if you like things extra sweet)

2

tablespoons

freshly brewed espresso

trust me please please please! It makes the chocolate flavour much more intense

1

teaspoon

sea salt flakes
FOR THE PSYLLIUM HUSK EGG:
2

teaspoons

psyllium husk

1

teaspoon

tapioca flour

3-4

tablespoons

boiling water

2

tablespoons

vegetable or olive oil
FOR THE CHOCOLATE TAHINI GANACHE:
Remaining pumpkin puree

1/2

cup

vegan chocolate

you'll have leftovers from earlier

2

tablespoons

cocoa

2

tablespoons

tahini

2

tablespoons

maple syrup
Instructions
METHOD:
Preheat the oven to 180 degrees Celsius.

Sift the cocoa, brown rice flour, baking powder and baking soda into a bowl. Follow this with the brown sugar. Set aside.

In a large bowl, combine the plant milk and vinegar, and allow to sit for 5 or so minutes, to form a buttermilk. Add in the coconut yoghurt and whisk to combine. Add in the pumpkin puree, and do the same.

In a small bowl, add the psyllium husk, tapioca flour and boiling water, and whisk to combine. Once it has combined, add the oil and continue to whisk until it is incorporated. Set aside.

If your buttermilk mixture is particularly cold, gently heat it over a small saucepan of water. You'll be pouring raw chocolate into the mixture, so it might seize up if it's particularly cold. You can always gently heat the mixture if this happens.

Whisk in the raw chocolate until the batter is uniform. Next, add the psyllium husk egg, and whick vigorously until the batter is smooth.

Add the maple syrup and sea salt flakes, and whisk to combine. Add the coffee and the dry ingredients, and continue mixing until a batter has formed.

Pour the mixture into a 23 x23cm tin, greased with olive oil. Cook for 30 minutes, or until a skewer comes out clean.
METHOD FOR THE ICING:
Combine all the ingredients for the icing mixture in a high powered blender with a small attachment. Alternatively, you can vigourously whisk by hand, but make sure the pumpkin puree is smooth.

Once pureed, allow the mixture to cool for a while, or place it in the fridge. Like buttercream, it becomes more solid when it's cold. You can gently heat it, double boiler style, if it becomes too firm at any point.

Once it is cool and spreadable, lather it over the cake, with an optional sprinkle of sea salt, to serve. Mwah mwah chefs kisses.