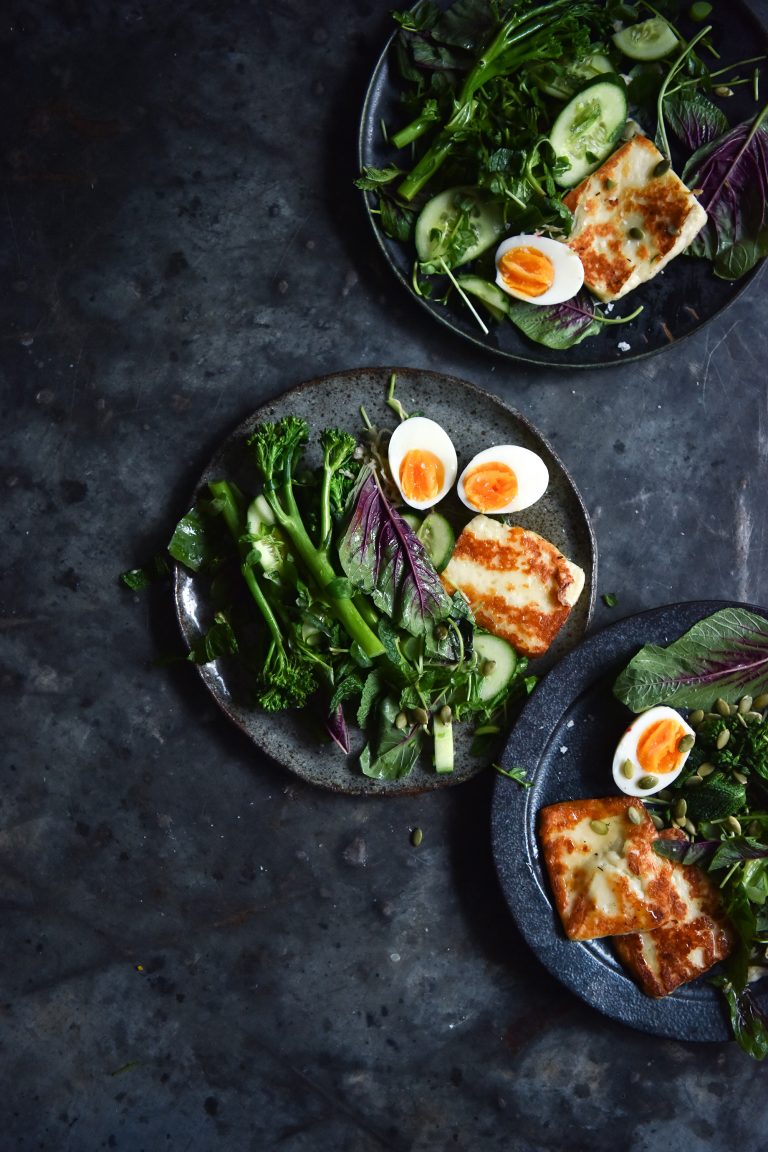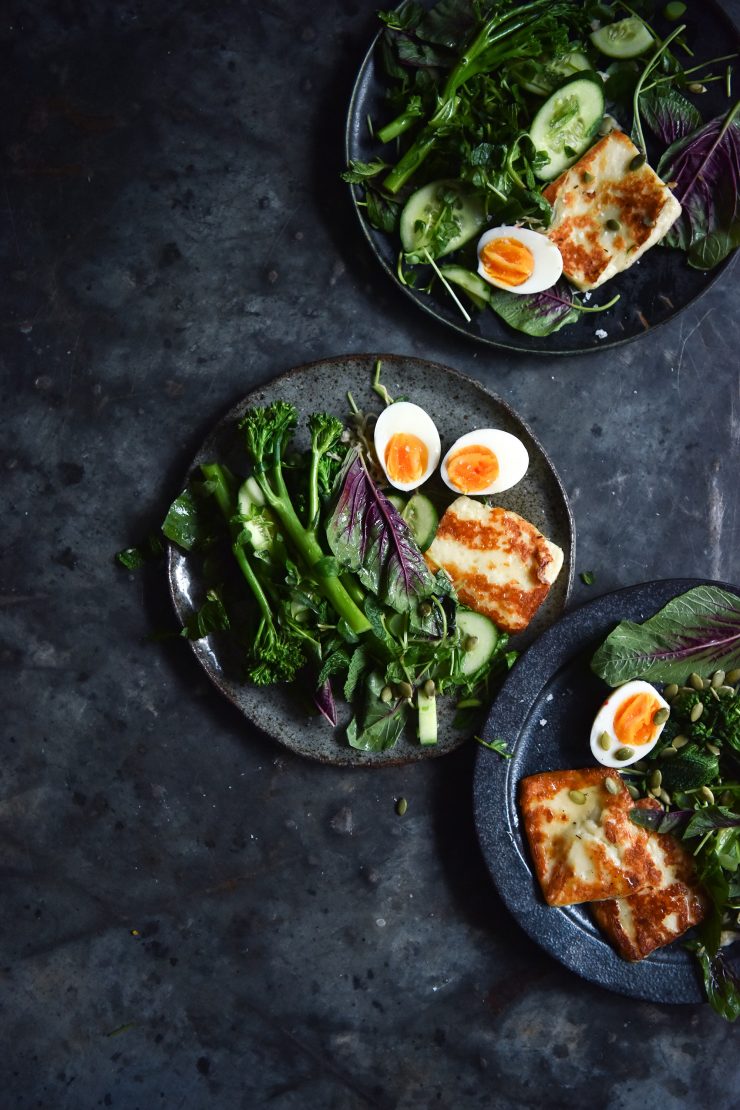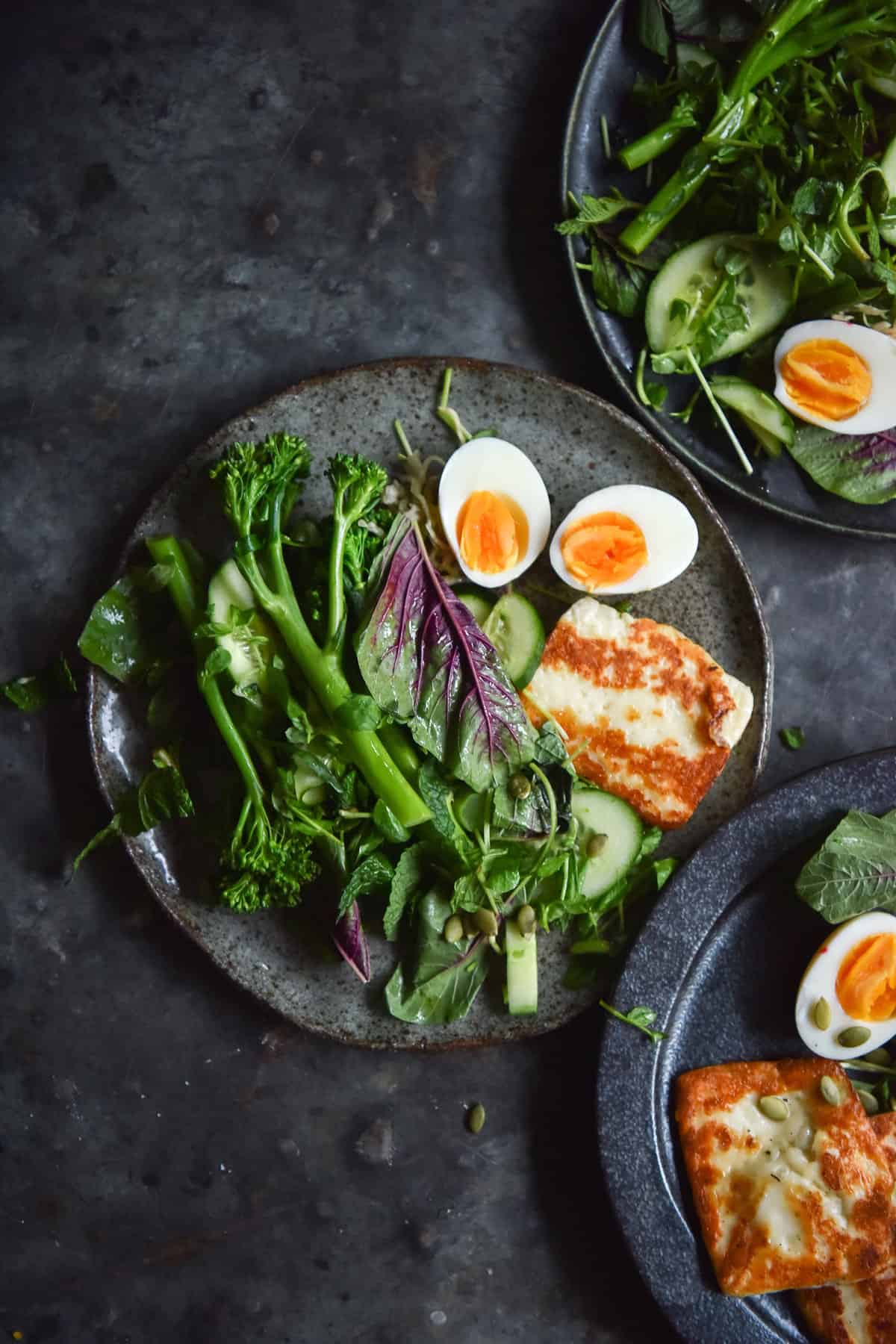 I'm here to talk to you today, loyal blog readers, about my newest obsession: orange blossom and lemon syrup dressing. I recently discovered an old bottle of orange blossom water at the back of my cupboard, and figured I should put it to use. Initially, I put it on salads, but found that it needed a bit more staying power. It basically needed to be a syrup.
I recently created a recipe for a galette with lemon and maple glazed halloumi, which is both a handy link to my own site, and the inspiration for this dressing. The orange blossom and lemon syrup sticks really well to salad leaves, unlike orange blossom water alone.
ORANGE BLOSSOM AND LEMON SYRUP DRESSING
The orange blossom and lemon syrup dressing is gluten free, vegan and FODMAP friendly. It is easily used in both sweet and savoury applications. I have used it to roast strawberries for a twist on the pavlova from my cookbook (see below.) I also have plans to use it in a mezcal cocktail of some description. Hello heaven.
The FODMAPpers amongst us would know that finding a great dressing is harder than it should be. Without onion and garlic, a lot of dressings I would regularly turn to, such as sriracha, satay, pesto and aioli, are off limits.
In light of that, I thought I would include some other FODMAP friendly dressing options here, in case you too are on the hunt. Salad was always great, I just wanna make it better.

FODMAP FRIENDLY DRESSING RECIPES
This orange blossom and lemon syrup dressing. Obviously. Recipe below.
The lemon and maple glaze here, for an easy, quick and delicious way to spruce up salad or roasted veg.
Zucchini hummus. An easy, vegan FODMAP friendly version of hummus, perfect for blobbing on roasted veg, or literally whatever else.
The FODMAP friendly pesto from my cookbook. Quick, easy, and reminiscent of the garlic loaded original.
Vegan nuoc mam. A vegan version of the quintessentially Vietnamese dressing. Zingy and delicious.
Easy ginger satay. FODMAP friendly. Say no more.
Preserved lemon and herb sauce. My favourite go-to.
Herby avo dressing. For the FODMAP aware avocado enthusiasts amongst us.
FODMAP friendly homemade tomato sauce. Because sometimes you just want to put tomato sauce on things, and THAT IS OK.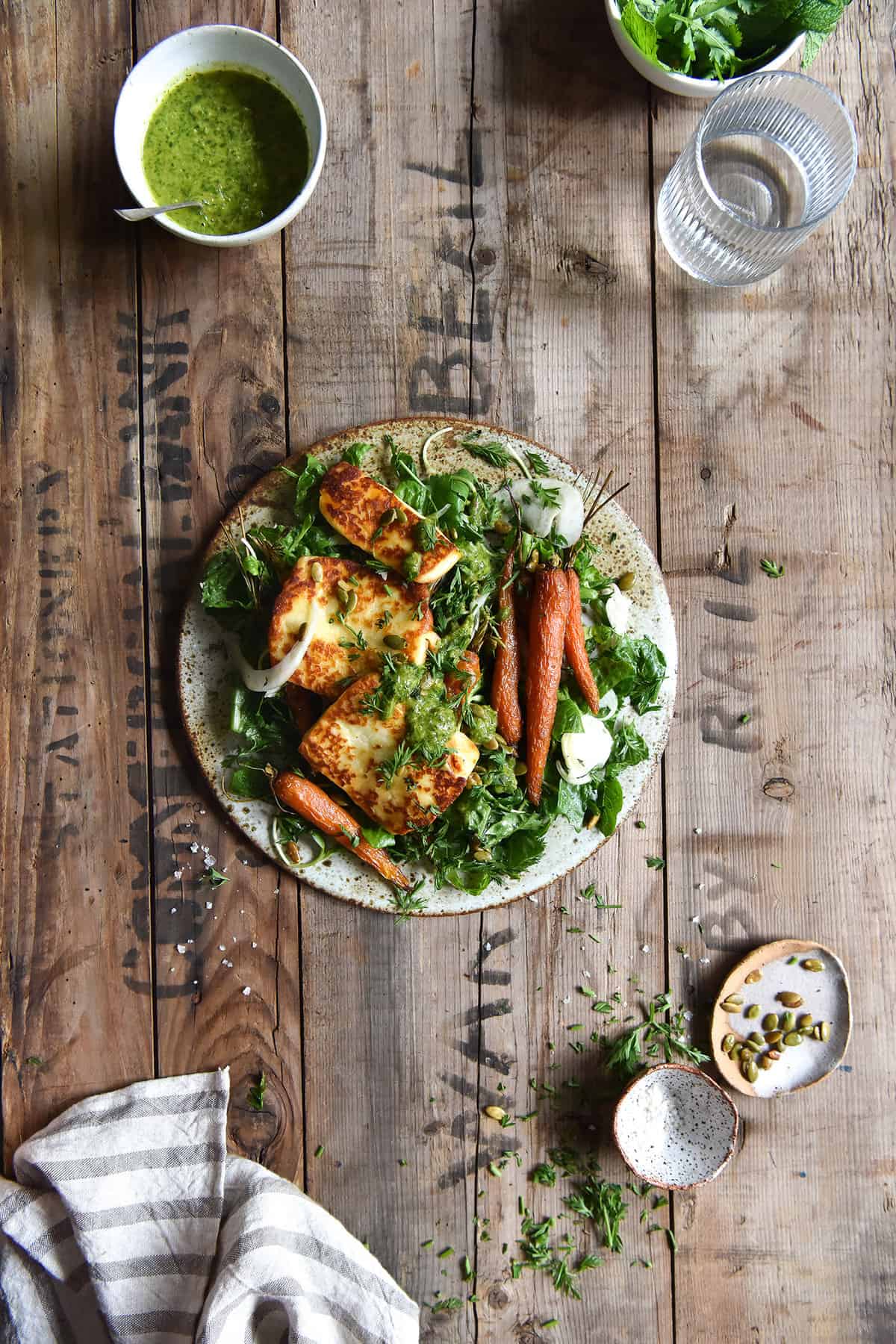 Orange blossom and lemon syrup dressing
FODMAP Friendly, gluten free, vegan, and suitable for sweet or savoury applications
Ingredients
2

tbsp

freshly squeezed lemon juice

2

tbsp

orange blossom water

1

tbsp

sugar (I have only used white but brown or coconut would probably work too)
Instructions
Combine all the ingredients for the dressing in a small saucepan over a low to medium heat. Stir intermittently, and continue to cook until the mixture becomes a syrup - about 5-10 minutes.

Store in an airtight container in the fridge, and use within a week or so.
Notes
This recipe makes enough for one medium sized salad. You can scale up if you need to. 
This recipe also works in sweet applications - my favourite way to use it is to drizzle it over fresh fruit, or use it to oven roast strawberry slices.