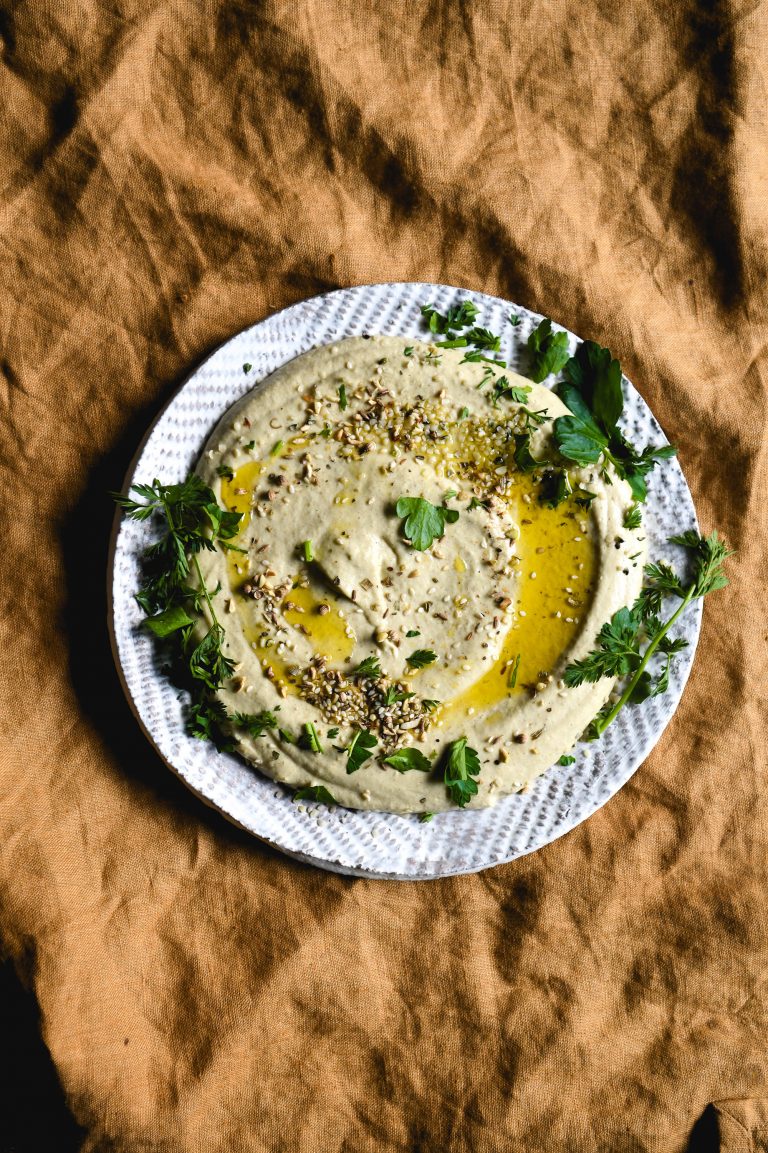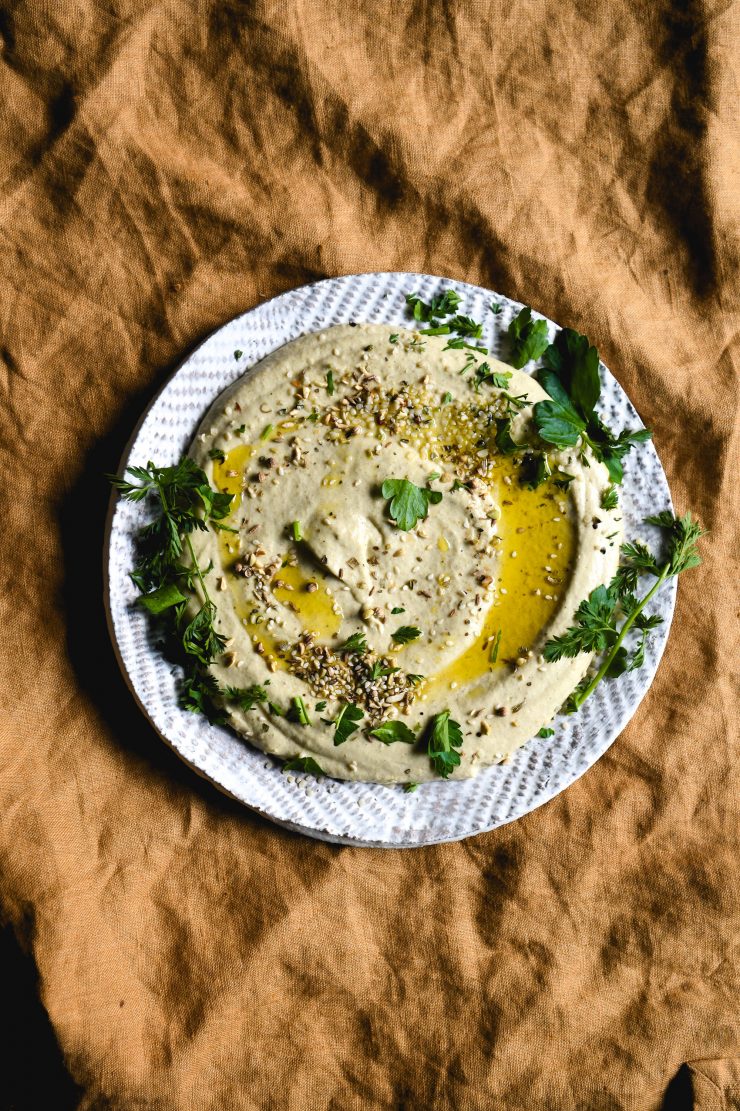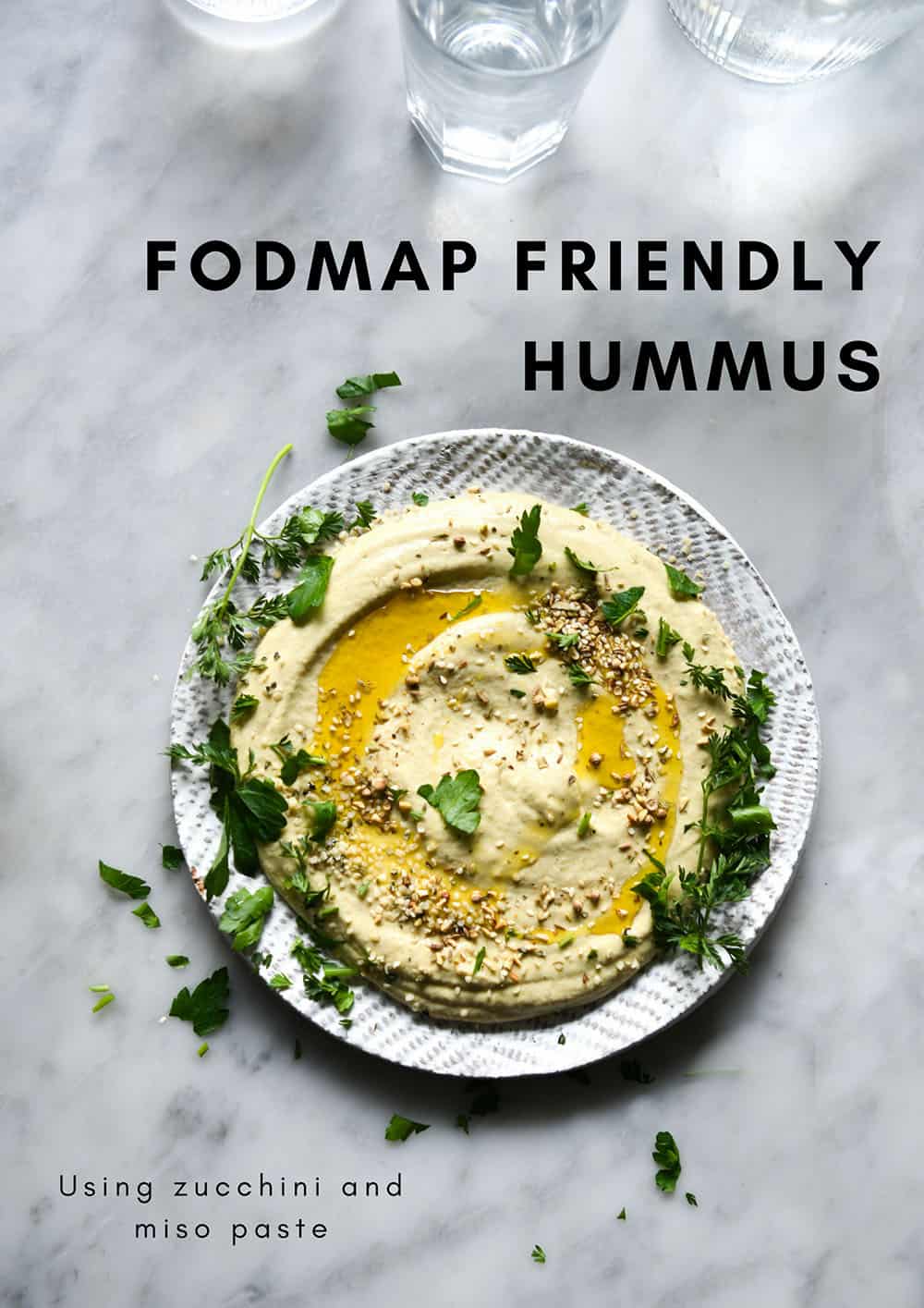 Did you ever think you'd hear the words FODMAP friendly hummus? Did I ever think I'd be making something called FODMAP friendly hummus? That would be a firm no from here. Given that hummus generally comprises predominantly of chickpeas and garlic, it's not something I've eaten in a long time. Hummus has such a cult following, though, that it's basically unavoidable, so I decided to take matters into my own hands.
This hummus uses zucchini as the prime ingredient. Gasp, I know. Zucchini. It doesn't contain any garlic. Blasphemous, I know. If you'd like to add garlic and it doesn't affect you adversely, be my guest. If you're anything like me though (intolerant to everything under the sun) then this hummus tastes just as good without the garlic. Said as a hugely biased party who hasn't added garlic to a meal in 3 years.
As most hummus is, this recipe is vegan, gluten free, and can be whipped up in 5 minutes flat. It still retains the fibrous aspect of a regular hummus, thanks to the zucchini and secret thickening ingredient, psyllium husk. It doesn't contain nearly as much protein, but you could add some hemp seeds to your blender to boost the content a little.
FOR THE FODMAP FRIENDLY HUMMUS:
500g zucchini, peeled (about 3 large)
4 tablespoons tahini
1 tablespoon light miso paste (I used genmai)
1-2 tablespoons olive oil
1-2 tablespoons lemon juice, to taste
50g preserved lemon (about 1 medium – large piece, roughly a large lemon quarter)
1 tablespoon ground cumin
2 teaspoons cumin seeds
1 teaspoon sea salt
Generous freshly cracked pepper
1-2 teaspoons psyllium husk

METHOD:
Whack all the ingredients in the blender except for the psyllium husk, and blitz until a liquid forms. Add the psyllium, 1 teaspoon at a time, and blend again. I use a Nutribullet, so I blend for around 30 seconds. After that, assess if you need the second teaspoon of psyllium, depending on how thick you like your hummus. Serve with crudite, crackers, or the dukkah roasted carrot salad.