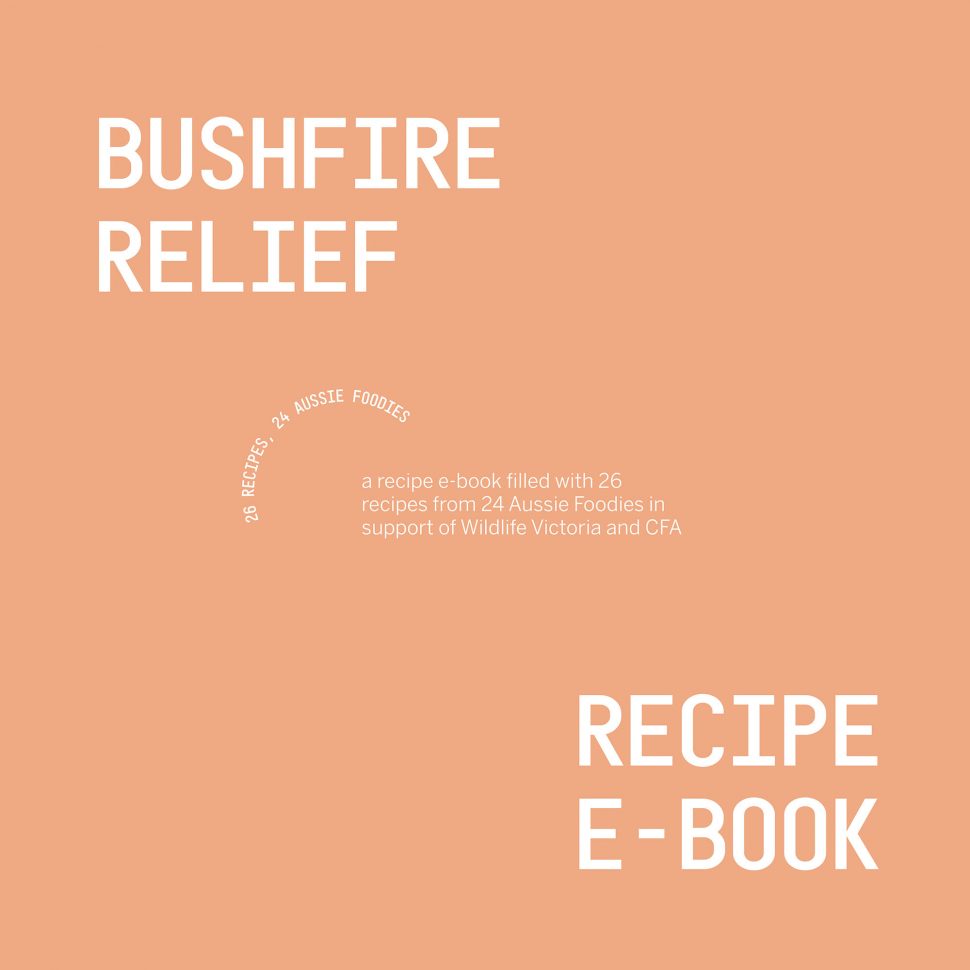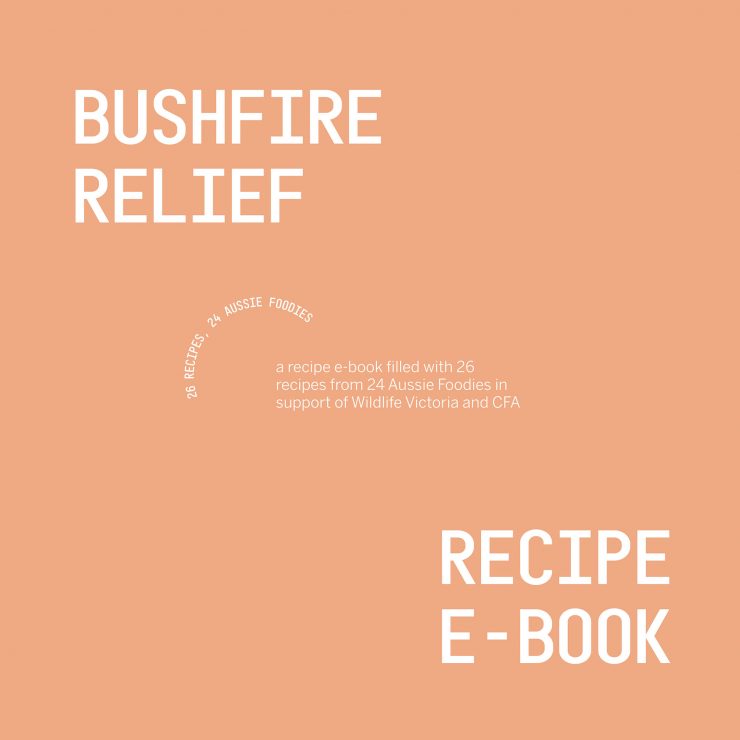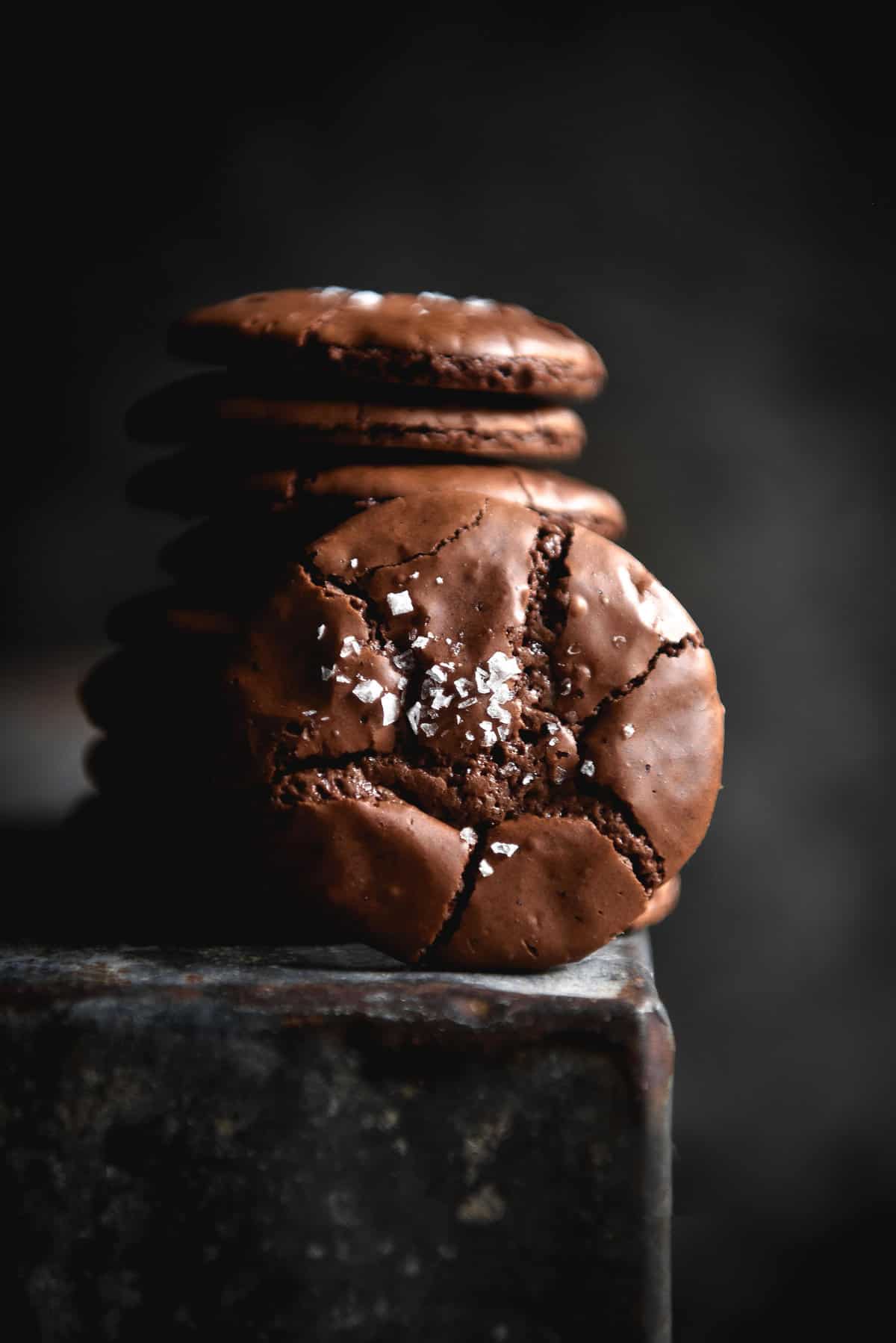 You may have noticed that last night I launched the bushfire relief recipe e-book. A soft launch, due in no small part to my lack of confidence in my own technological skills. So tonight, as I launch it properly, I wanted to give you a bit of sneak peek.
My childhood was spent near bushland, meaning fire awareness has always been part of my life. I spent the first half of my youth in the bushland of the Blue Mountains. The second half was spent opposite a bush reserve on the Mornington Peninsula.
While Australia is known for the dry climate and fire season, this year has been very different. Over Christmas and New Years, the world watched as residents and tourists were stranded in Mallacoota, fire forcing them to the beach. Melbourne has experienced the worst air quality in the world on a number of days as smoke drifts over the city. People have lost homes, precious belongings and lives. Then consider that the fires in NSW are even more ferocious than their Victorian counterparts.
ANIMALS
These losses, while devastating, don't even take into account the loss of flora and fauna or the carbon released into the air. As of January 13, CNN reports that over 17.9 million acres have been burned. This is an area larger Belgium and Denmark combined.
Koalas, our unofficial national emblem, are now in grave danger of becoming extinct. Their populations have been decimated. It is estimated that half a billion Australian animals have perished in the fires, and with a government in power that refuses to accept the role of climate change in the fires, environmental organisations need all the monetary assistance they can get.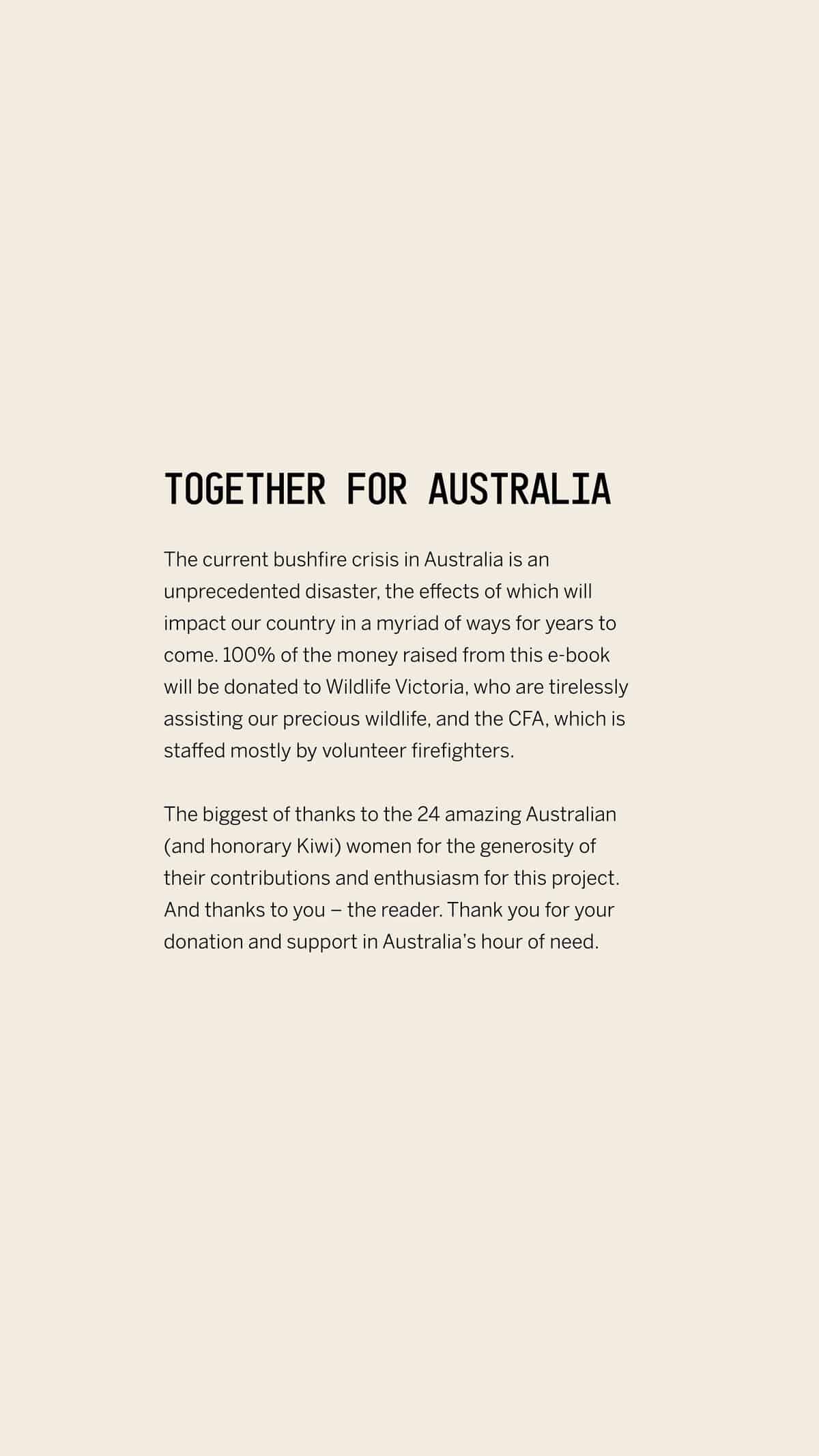 The bushfire relief recipe e-book is a collaborative project. It contains recipes from 24 amazing Australian (and Kiwi, which still counts) women in food. The recipes are all vegetarian, many inadvertently vegan. Split roughly between sweet and savoury, the e-book covers all dietary bases – gluten free, nut free, low lactose and plant based. It has been so beautifully designed by Here Today Studios.
Below is a little sneak peek of what you'll be able to expect from the e-book. Delicious vegetarian recipes from some extraordinarily talented and passionate women. 100% of the money raised from this e-book will be donated to Wildlife Victoria, who are doing a phenomenal job of looking after our native animals. They have received less celebrity endorsement and donations than their NSW counterparts, and we wanted to support their work however possible.
The other half of the money raised will be donated to the CFA, our fire authority here in Victoria. The CFA is staffed in large part by volunteers, people who leave their families and livelihoods to help keep us safe from bushfires. Politics about government funding aside, these are everyday people and families and they need our help.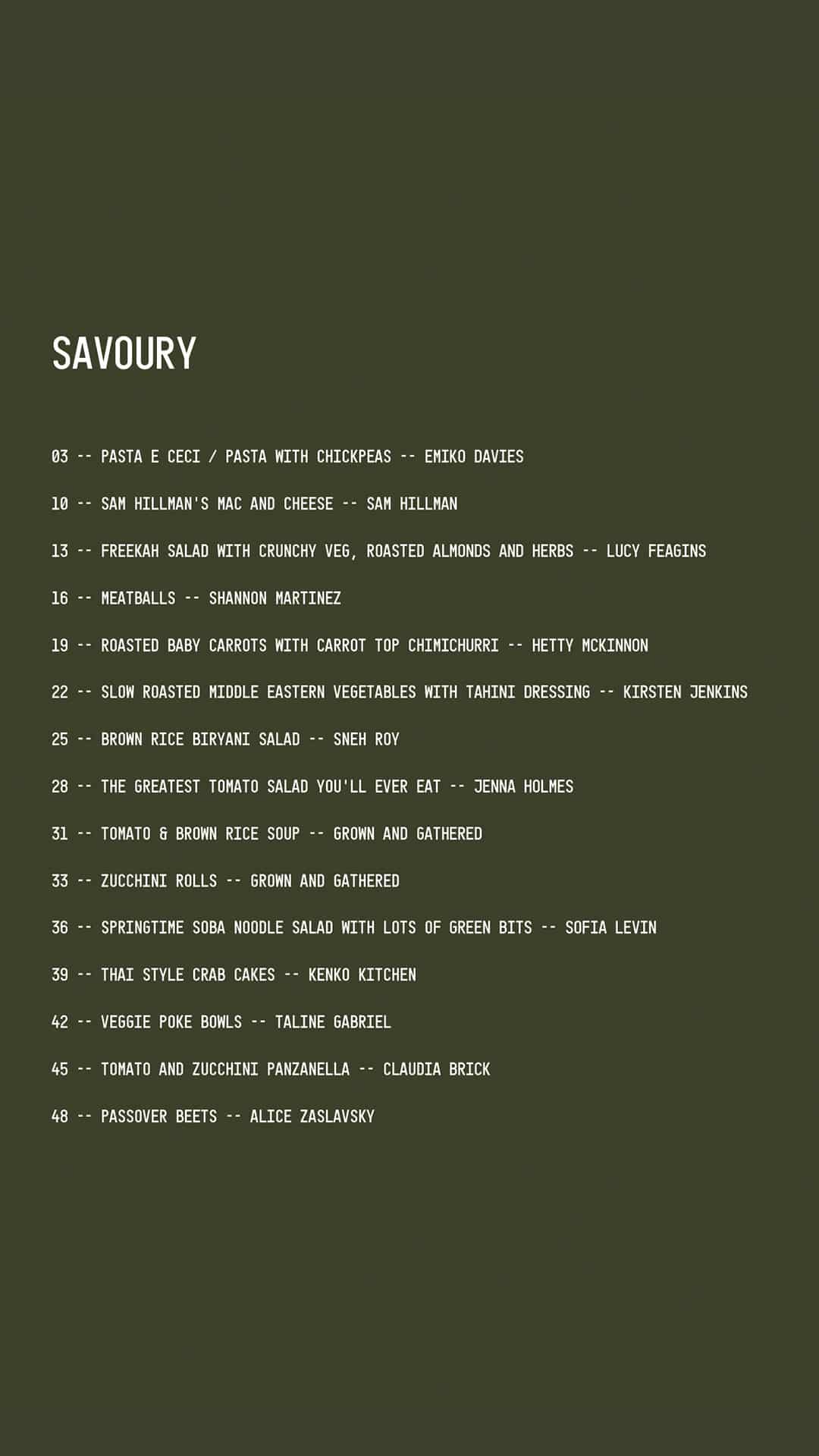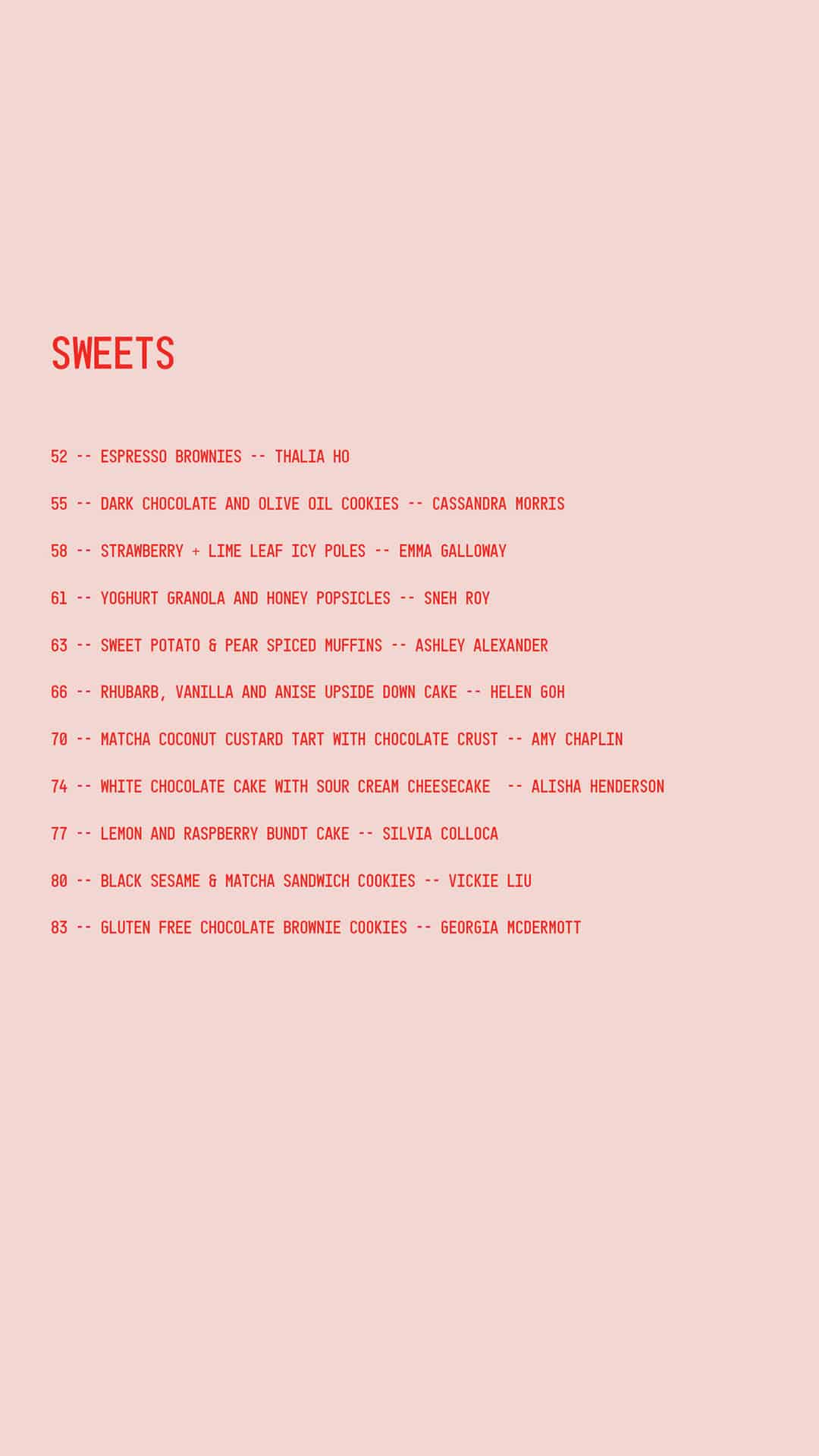 THE CONTRIBUTORS
The biggest of thanks to the amazing contributors to the recipe e-book. Each has supplied a beautiful vegetarian recipe, the generosity of which has truly blown me away. If you'd like to find them online, please do so here:
Emiko Davies
Instagram: @emikodavies
Website: www.emikodavies.com
Sam Hillman:
Instagram: @_samhillman
Website: www.samanthahillman.com
Lucy Feagins
Instagram: @lucy.feagins
Website: www.thedesignfiles.net
Shannon Martinez
Instagram: @shannon_martinez
Website: www.smithanddaughters.com
Hetty McKinnon
Instagram: @hettymckinnon
Website: www.arthurstreetkitchen.com
Kirsten Jenkins:
Instagram: @kirstenljenkins
Website: www.kirstenjenkins.com.au
 Sneh Roy:
 Instagram: @cookrepublic
Website: www.cookrepublic.com
Plant Mama:
 Instagram: @plantmama_
Website: www.plantmama.com.au
Grown and Gathered:
Instagram: @grownandgathered
Website: www.grownandgathered.com.au
Sofia Levin
Instagram: @sofiaklevin
Website: www.wordsalad.com.au
Kenko Kitchen
 Instagram: @kenkokitchen
Website: www.kenkokitchen.com
Taline Gabriel
 Instagram: @talinegabriel
Website: www.hippielane.com.au
Claudia Brick
 Instagram: @claudiabrick
Website: www.thebrickkitchen.com
Alice in Frames
 Instagram: @aliceinframes
Website: www.aliceinframes.com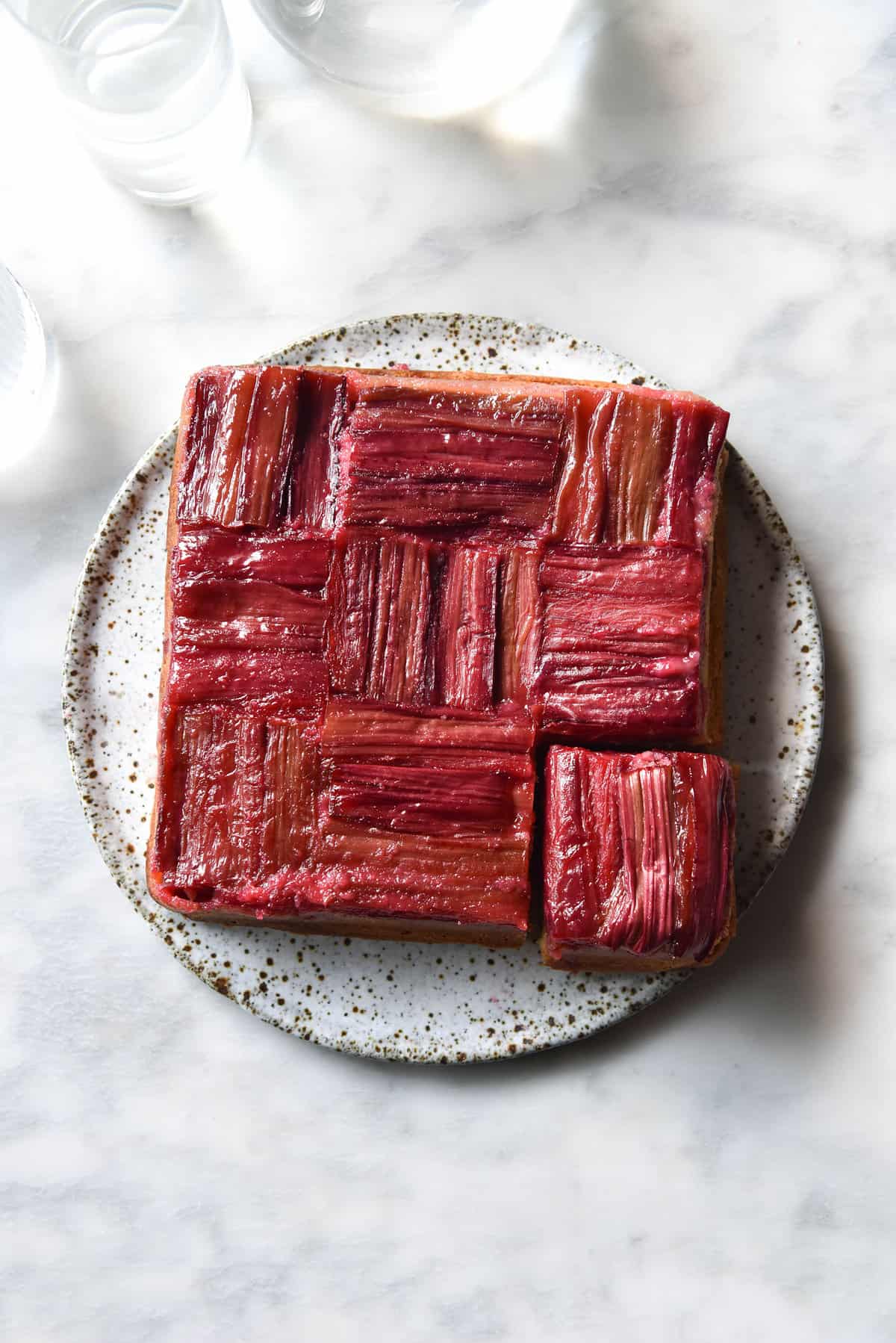 SWEET
Thalia Ho
Instagram: @thaliaho
Website: www.butterandbrioche.com
Cassandra Morris
Instagram: @figandsalt
Website: www.figandsalt.com
Emma Galloway
Instagram: @mydarlinglemonthyme
Website: www.mydarlinglemonthyme.com
Ashley Alexander:
Instagram: @gatherandfeast
Website: www.gatherandfeast.com
Helen Goh
Instagram: @helen_goh_bakes
Amy Chaplin
Instagram: @amychaplin
Website: www.amychaplin.com
Alisha Henderson
Instagram: @sweetbakes
Website: www.sweetbakes.com.au
Silvia Colloca
Instagram: @silviacollocaofficial
Website: www.silviascucina.net
Vickie Liu
 Instagram: @vickiee_yo
Website: www.vickieliu.com
Sophie Andreassend, our lovely designer
Instagram: @heretodaystudio
Website: www.heretodaystudio.com