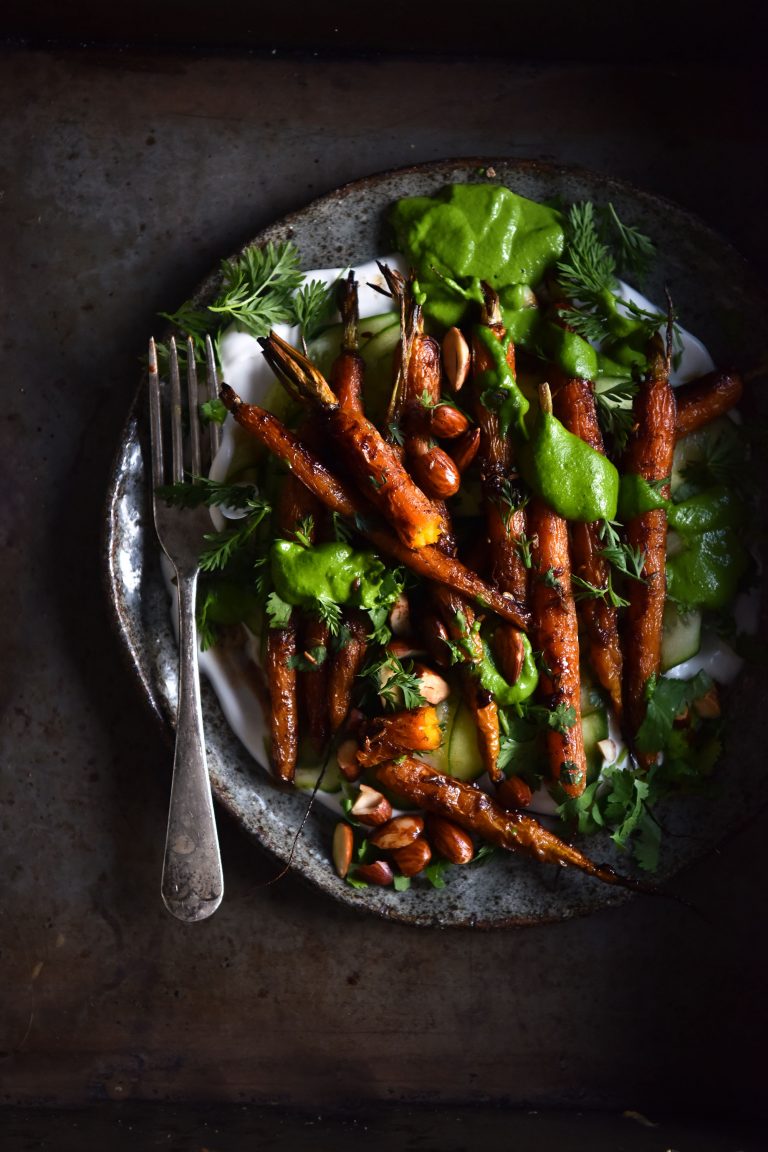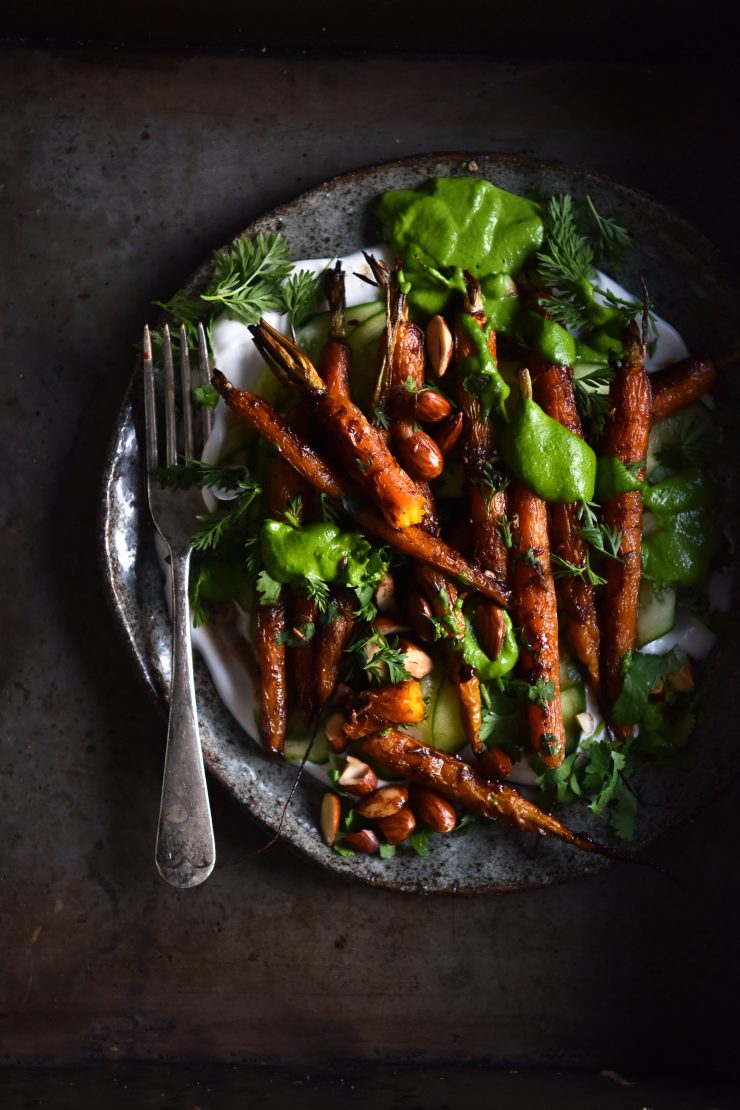 Ok ok I know that (from Googling 'what is Green Goddess sauce') the original namesake contains mayonnaise. I know that. My choice of name stems in part from the need to give this green tahini sauce an identifier, and in part because all ingredients, bar mayo, are basically the same. Consider this a vegan, dietary friendly and slightly exotic version of your garden variety green goddess sauce.
Now that I have a high powered blender, I'm extremely into making this tahini delight. It's bright, zesty and intensely flavours everything it touches. I've used it on raw broccoli salad, on pasta, and as a dipping sauce for chips. It might be my new preserved lemon herb sauce. I might just use it on everything from here on in.

FOR THE "GREEN GODDESS" sauce:
1 medium bunch flat leaf parsley
1 medium bunch coriander (or just one large bunch parsley)
50g preserved lemon
2-3 tablespoons tahini
2 tablespoons vegetable oil
2 tablespoons water (plus extra, if you like a thin sauce)
Juice of 1 lemon or lime
1 teaspoon fennel seeds (optional)
2 teaspoons dukkah (optional)
Sea salt flakes and pepper, to taste
METHOD:
Do we even need a method here? Blitz up all the ingredients in a high powered blender until a super smooth sauce forms. Serve over everything and anything you possibly can.