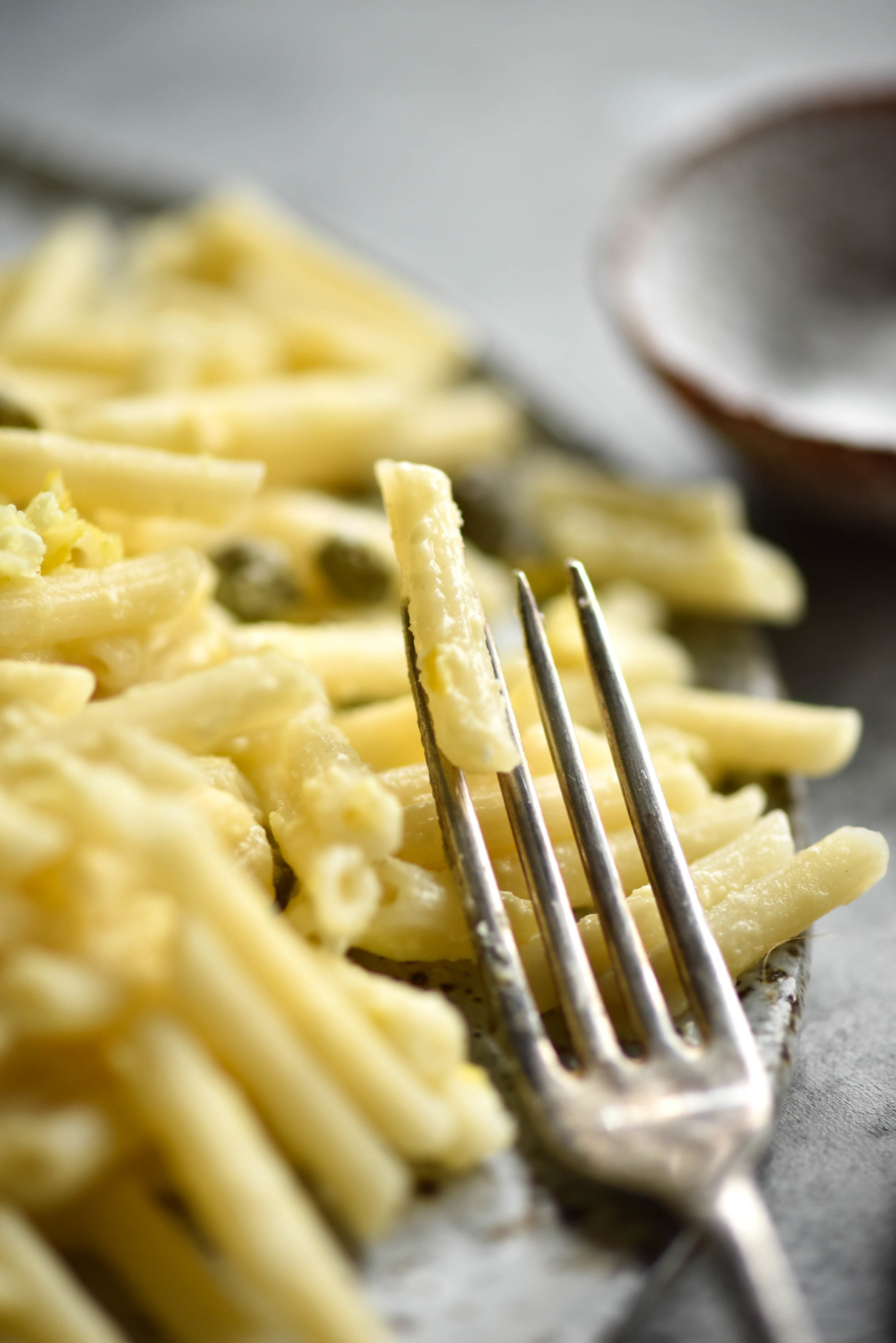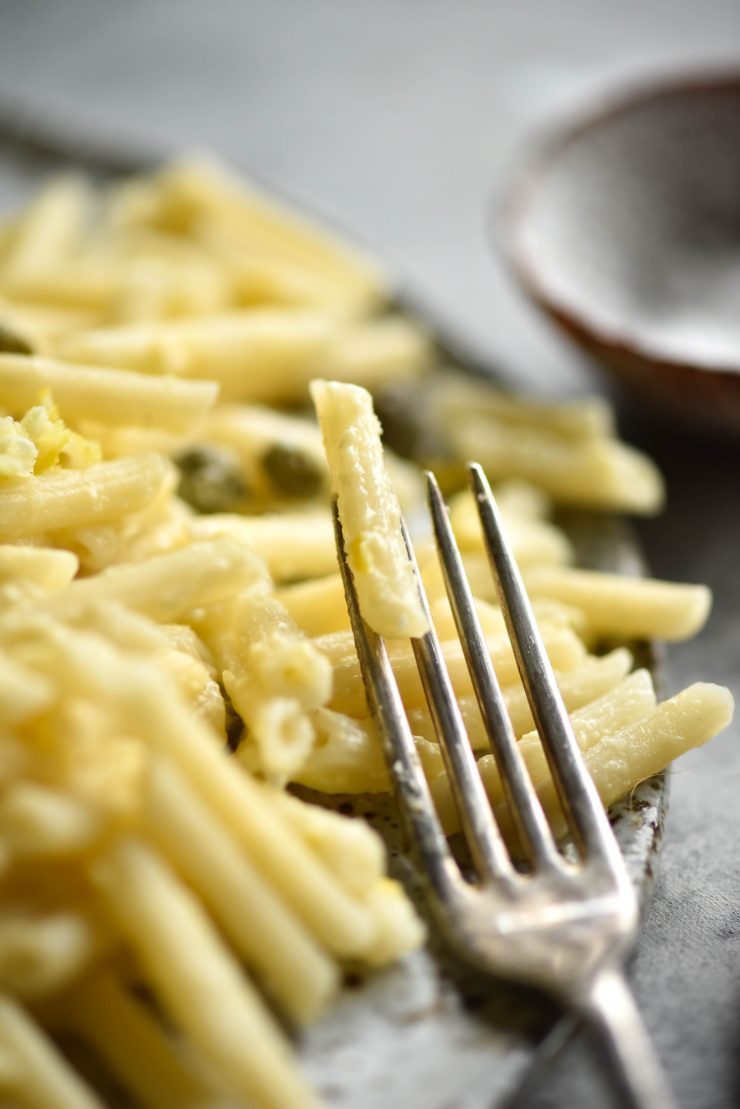 I LOVE LEMON
I've had somewhat of a lemon revelation of late. I used to walk away in bemusement when friends would marvel about how everything could be improved with the zesty citrus. I was never the person to use that customary wedge with a bowl of pho, or with fish n' chips. I'm unsure what specifically has clicked and when, but it did and it has, and we're having a really serious moment right now. I add it to salad dressings, I make my own preserved lemon, and I put the zest in my scrambled eggs. There is no part of it that is unusable. It has an application in basically every. single. dish. All hail the lemon.
The citrus element of this pasta gives it a freshness and lightness that is basically never associated with carbonara, and the capers give it the salty hit that vegetarians sacrifice when omitting pancetta. The dish is gluten free, FODMAP friendly, and also weeknight friendly, because nobody wants to faff after a day of being paid to faff.
Lemon is basically the thing that projects this dish out of the ordinary. If you too are a lover, might I suggest a few more citrusy recipes, such as the vegan lemon roasted potatoes? The lemon and maple glazed halloumi galette?
5 ingredient gluten free caper and lemon carbonara
Gluten free, vegetarian, FODMAP friendly
Ingredients
FOR THE LEMON CARBONARA:
250-300

g

pasta

I used gluten free rice penne

1

lemon

halved

100

g

Parmesan

freshly and finely grated

50

g

capers

1

egg

Sea salt and cracked pepper

to serve (these don't count as part of the '5 ingredients clickbait attempt, right?)
Instructions
Fill a medium saucepan with water, and add the juice and zest of half your lemon. Bring the water to the boil.

Once the water is boiling, add your pasta, and stir intermittently to make sure they don't all clump together. Put the timer on for six minutes.

Juice and zest the other half of your lemon, and set aside. Finely grate the Parmesan, and get your capers and egg ready to throw into the saucepan.

Once the timer goes off, scoop a cup of the pasta water out and set it aside. You will need it put back in the pan.

Drain the pasta once cooked, and return immediately to the saucepan it came from, but do not place back on the heat. Add 1/4-1/2 cup pasta water (1/2 for a runnier sauce) along with the lemon juice and lemon zest. Stir quickly to combine, and then add the egg, the Parmesan, and a sprinkle of sea salt. Continue stirring quickly until everything is combined. Finally, add the capers and some pepper, divide between two bowls, and go for it. Sprinkle with a bit of extra lemon zest if you're feelin' super fancy.
Notes
(Serves 2-4 people, depending on hunger/appetite/time of day/everything)