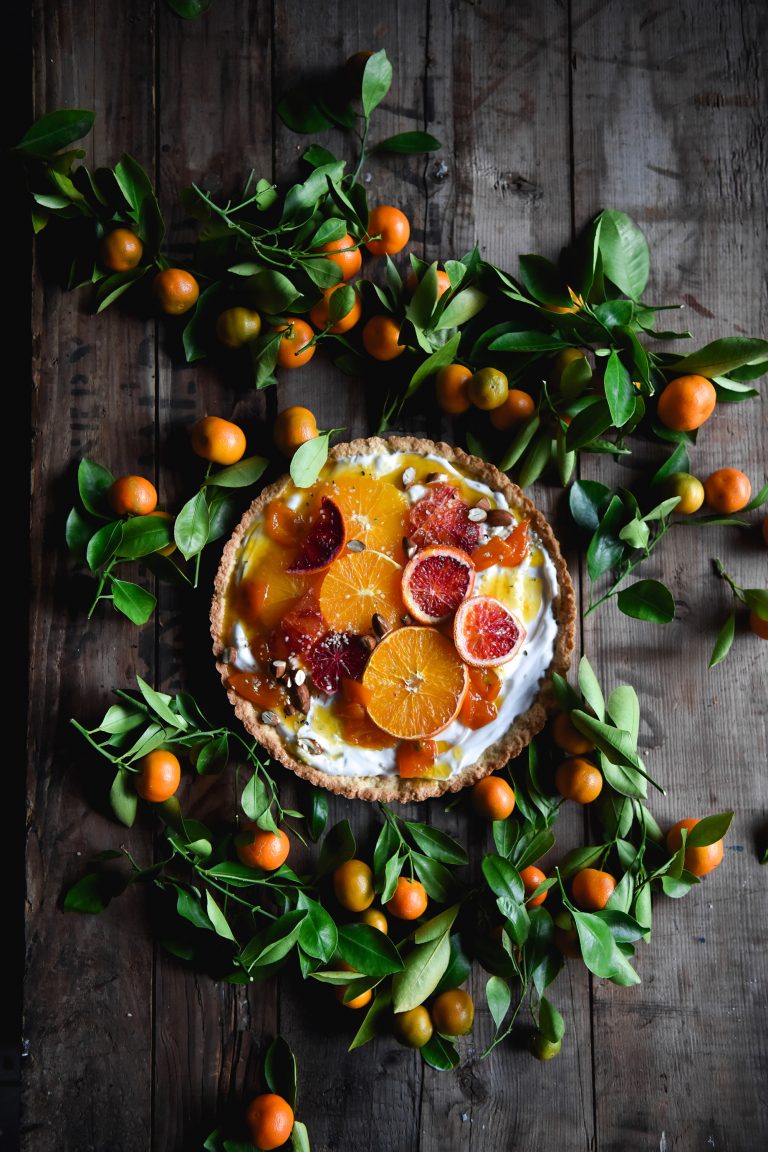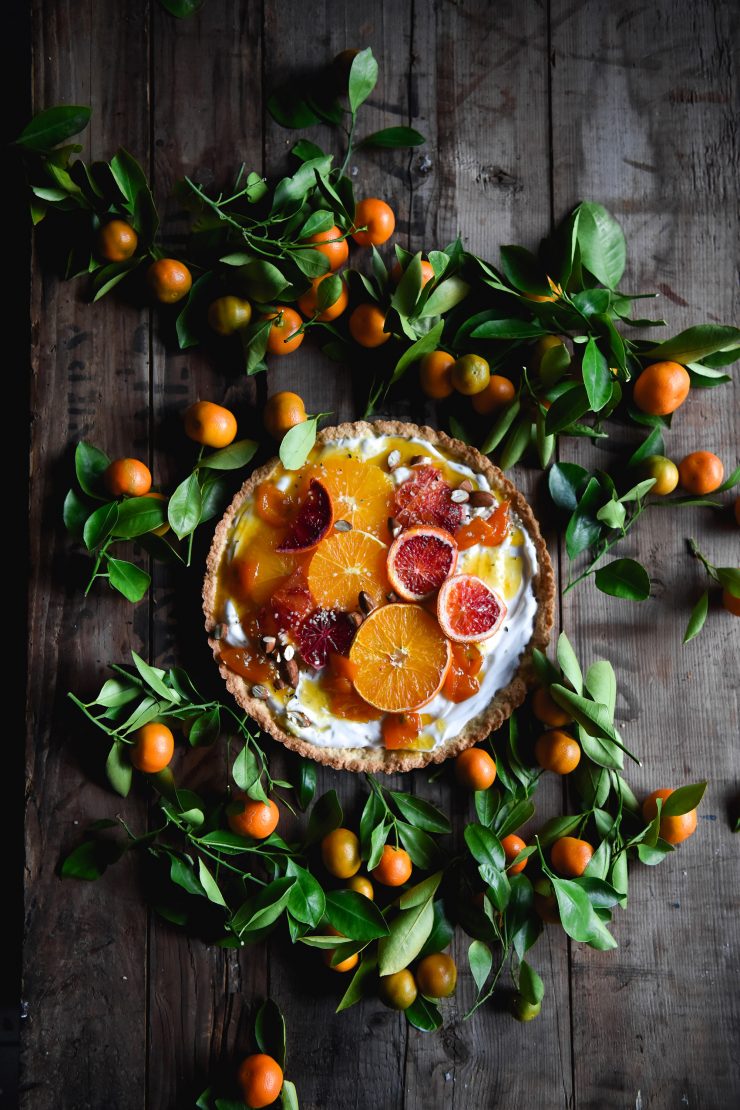 [vc_row][vc_column][vc_column_text]
When you think long and hard about (or not long and not hard about it) this coconut yoghurt breakfast tart is really just a fancy form of yoghurt and granola. I'll persist in this explanation, despite the niggling feeling that I'm undermining the purpose of the recipe and thus my beautiful, if a little irrelevant, cumquats.
You've got the quinoa flakes, the nutty protein from the almond meal, the yoghurt component, and the fruit component. The only thing that doesn't fit perfectly is the egg, and I'm not here to judge others for how they may choose to eat their granola.
The tart shell is gluten free, FODMAP friendly, and, to me personally, tastes kind of like an ANZAC biscuit. I know there's no coconut, and no baking powder, and no golden syrup, and there's an egg. But the TASTE is akin. And I'm here for it.
For a FODMAP friendlier option, choose a coconut yoghurt that doesn't have added inulin, or choose a lactose free regular coconut. You could use this tart crust for any number of things – I've used it for the lemon curd tart in my cookbook, and this festive minced pie with spiced meringue and can v much vouch for the results.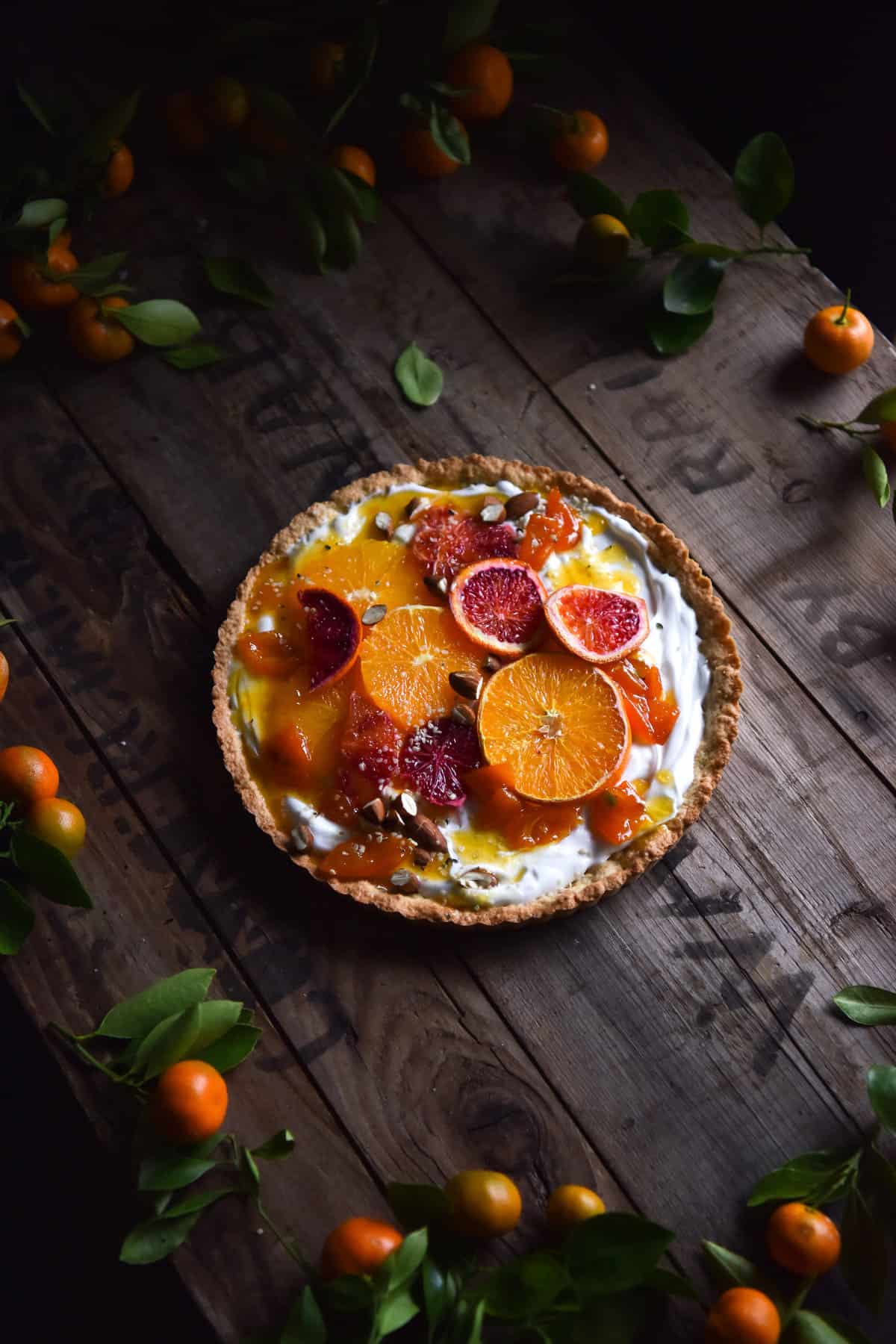 [/vc_column_text][/vc_column][/vc_row][vc_row][vc_column][vc_column_text]
FOR THE CRUST:
1 cup (95g) quinoa flakes
1/2 cup tapioca flour
1/2 cup almond meal
1/2 cup (85g) brown sugar
75g room temperature butter
1 egg (I used eggs that weight 700g, always)
FOR THE TART FILLING:
1 – 1 1/2 cups coconut yoghurt
Topping of your choosing: I used 1 orange and 1 blood orange
Handful of chopped nuts (pistachios or almonds)
A sprinkle of hemp seeds
A couple of tablespoons of cumquat marmalade
METHOD:
Preheat the oven to 180 degrees Celsius.
Place the dry ingredients for the tart crust in your food processor, and blitz until the mixture balls together.
In the unlikely case the mixture is sticky, transfer to the fridge wrapped in something (preferably a reusable wrap) and allow to harden. It shouldn't be though (weather dependent.)
Lightly grease a 24cmm fluted tart tin, and use your hands to press the pastry into the tin.
Cook the tart crust in the oven for 10 or so minutes, or until it is golden but firm. Remove from the oven and allow to cool for 15 odd minutes (at least – ideally completely.)
Fill the tart crust with coconut yoghurt, and top with your desired fillings. If it's particularly hot, allow it to chill in the fridge before serving. Eat for breakfast, lunch dinner or snack.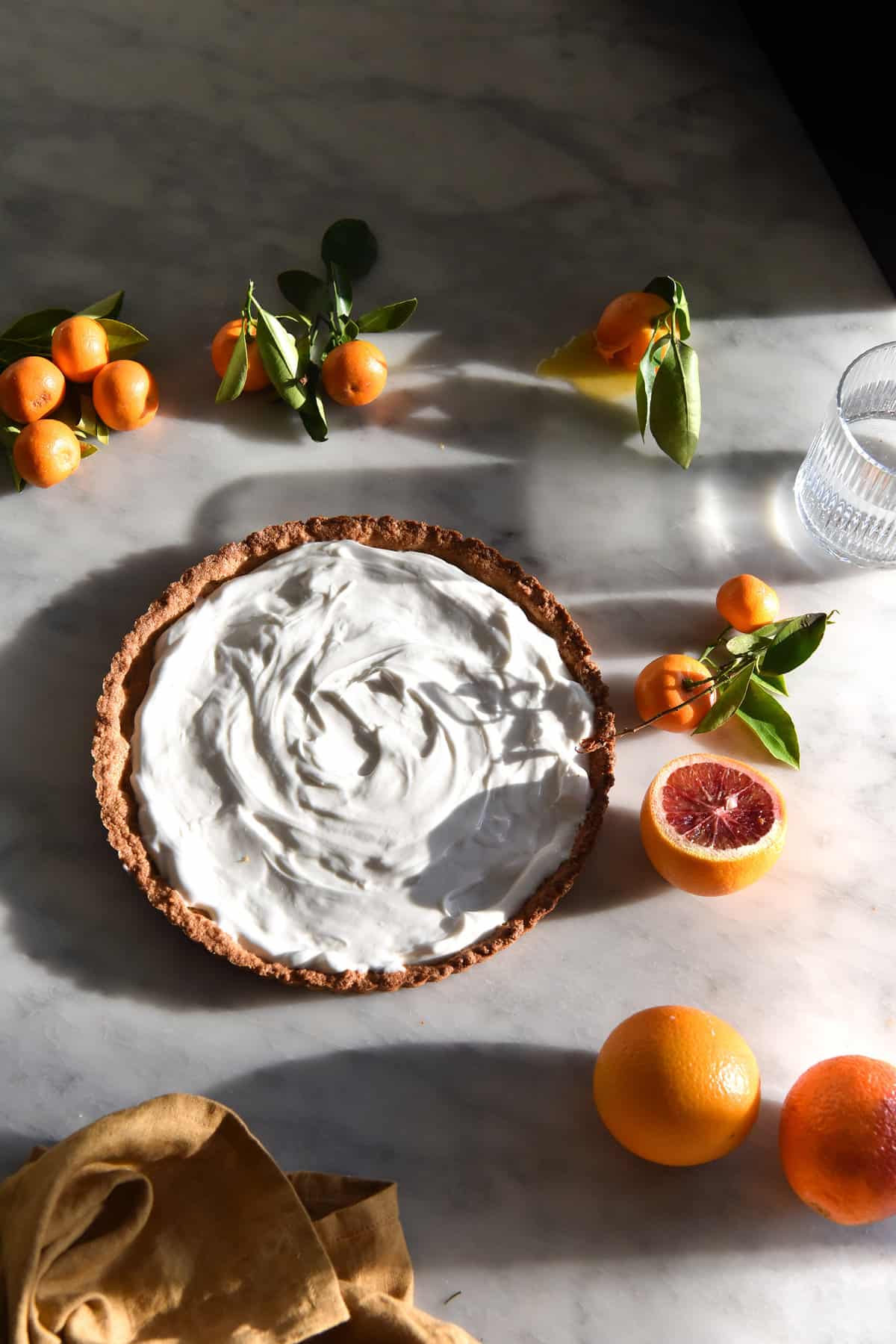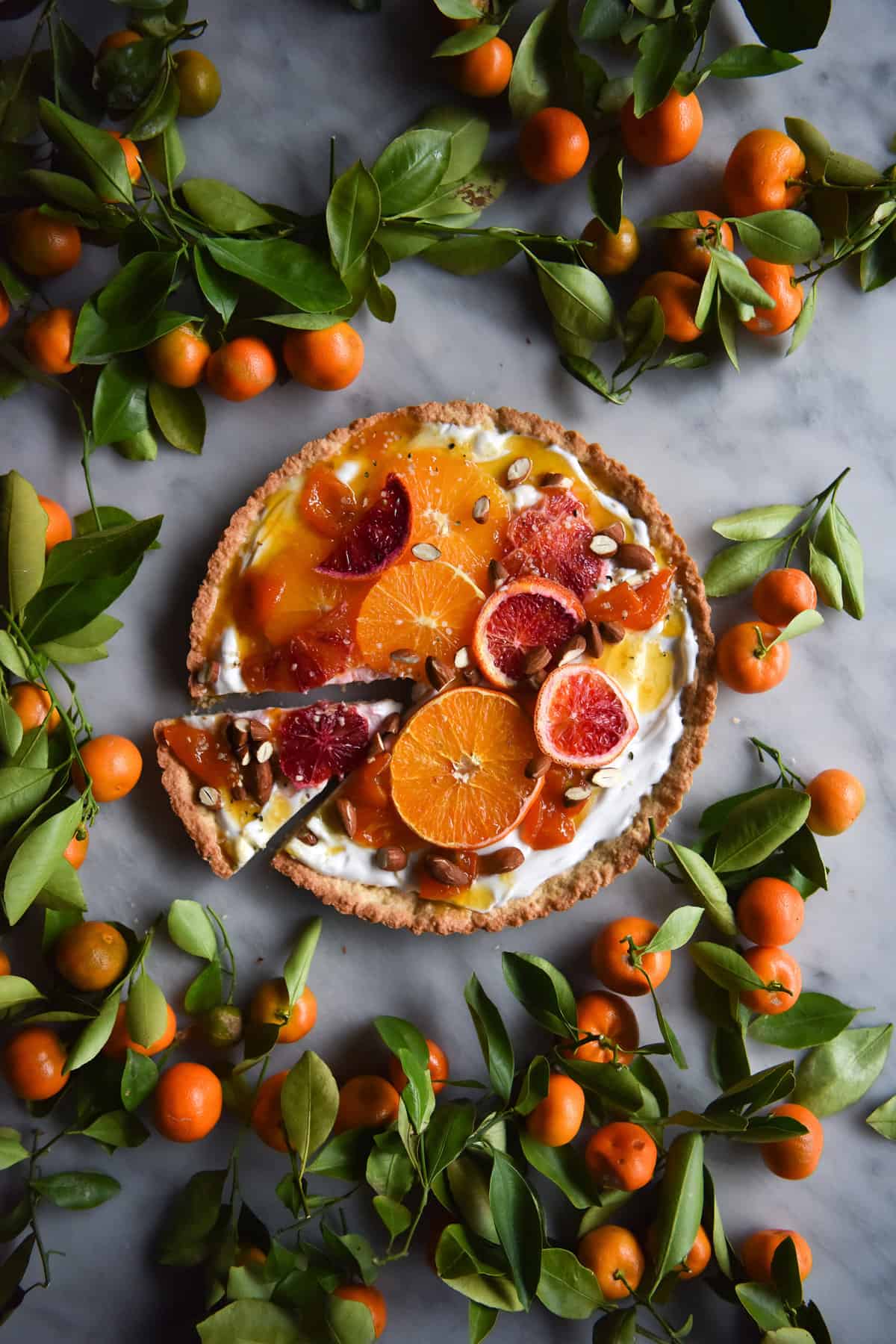 [/vc_column_text][/vc_column][/vc_row]